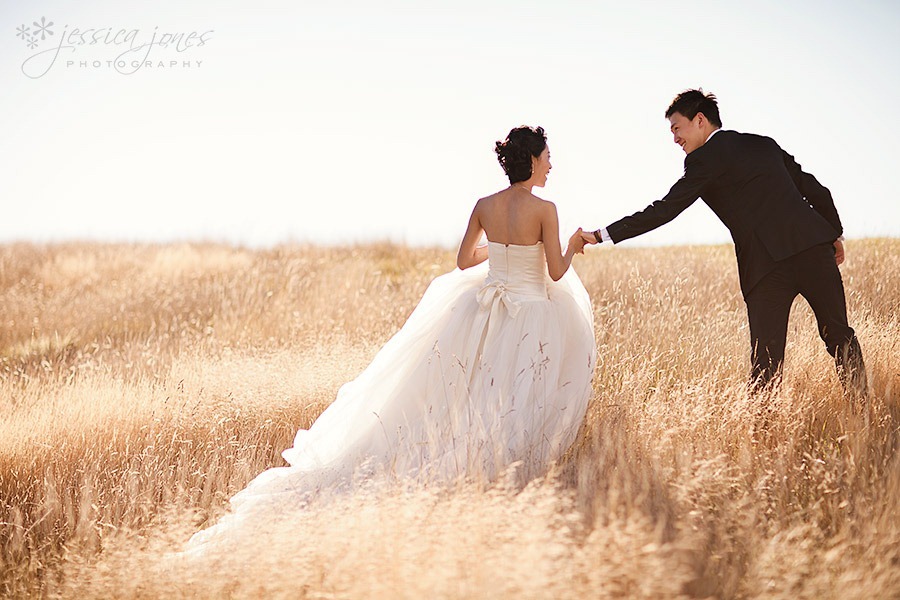 Shan and Aaron met at Waikato University, both International Students from China and both with the same last name.  What are the chances?  Thousands of miles away from home, meeting the man of your dreams from your very own country.  It was meant to be!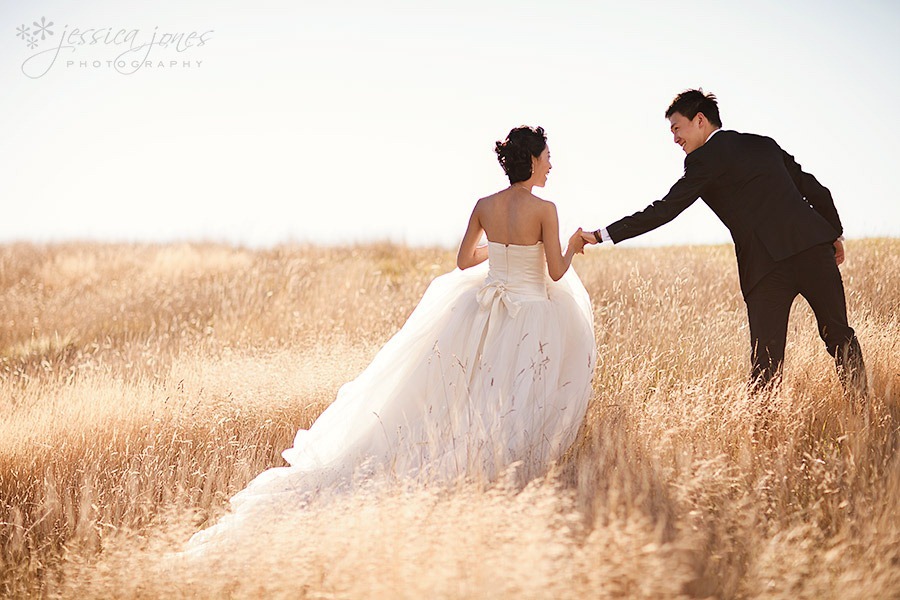 Since graduating in 2010 they moved back to China and now live in Shanghai. They are getting married there at the end of the year, but not before a trip back here to New Zealand where their love began. 
This brings us to an email I thought couldn't possibly be true.  Shan found our little blog, all the way over there in China, and decided that she wanted US to photograph them for their pre wedding photos here in New Zealand.  We read the email, answered it and then dismissed it as one of those emails, because A) I had never heard of the custom of having a pre wedding shoot and B) It seemed fanciful thinking that they would choose us!  BUT wait!  It was absolutely true! 
Seems that this small town girl needed to learn a thing or two about Asian wedding traditions!  So just in case anyone else is as naive as I, here's the lowdown:
Here in New Zealand it is customary to have our photos taken during the wedding day.  However, in Asia it is quite normal to have a pre wedding shoot.  The couple, and in this case much of their bridal party, get dressed into wedding clothes and create images that will be displayed at their wedding. 
I was in heaven.  We had time.  Hours of time.  We made the most of the fabulous Marlborough scenery and wandered from place to place following the light and getting to know each other as we went.    
Once again Deirdre delivered the goods in both Shan's hair and makeup, as well as providing a beautiful starting point to our photographic adventures.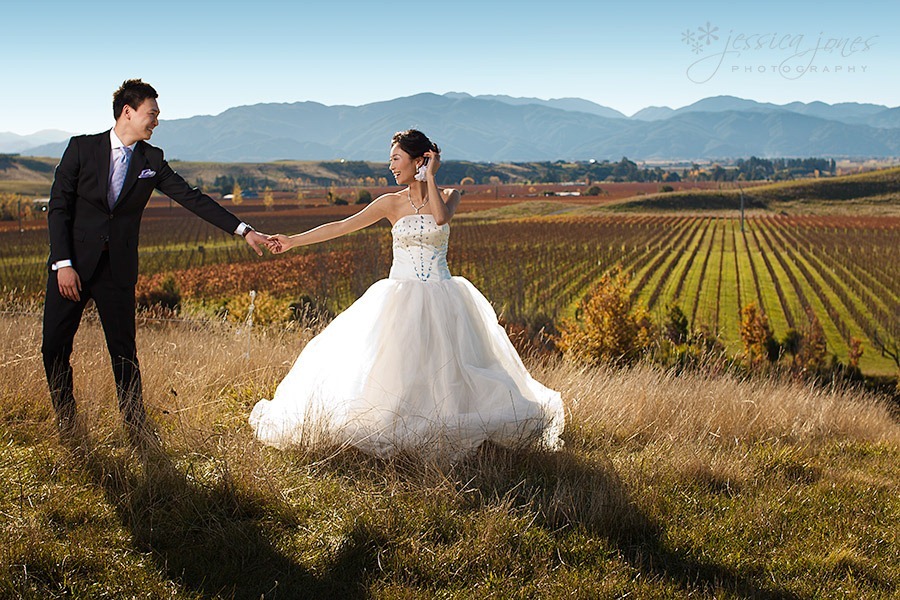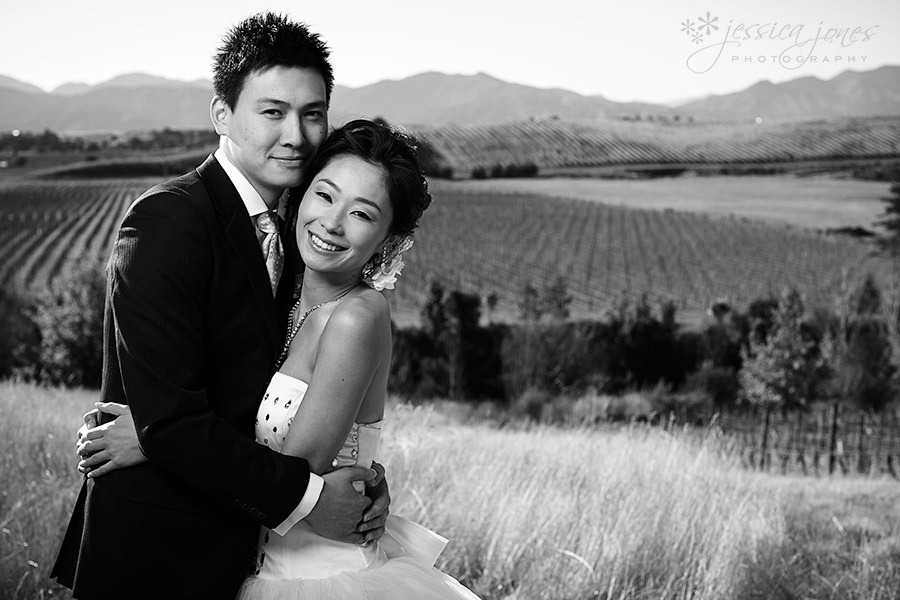 I loved showing off our amazingly beautiful province.  I loved the fact that the rain that had been taunting us for days disappeared and left us with a crisp and beautiful freshness in the air.  I loved how Shan and Aaron were fully into it.  Like, really into it.  I mean, coming ALL THE WAY FROM CHINA kind of into it.  This was my happy place.  I never wanted to leave.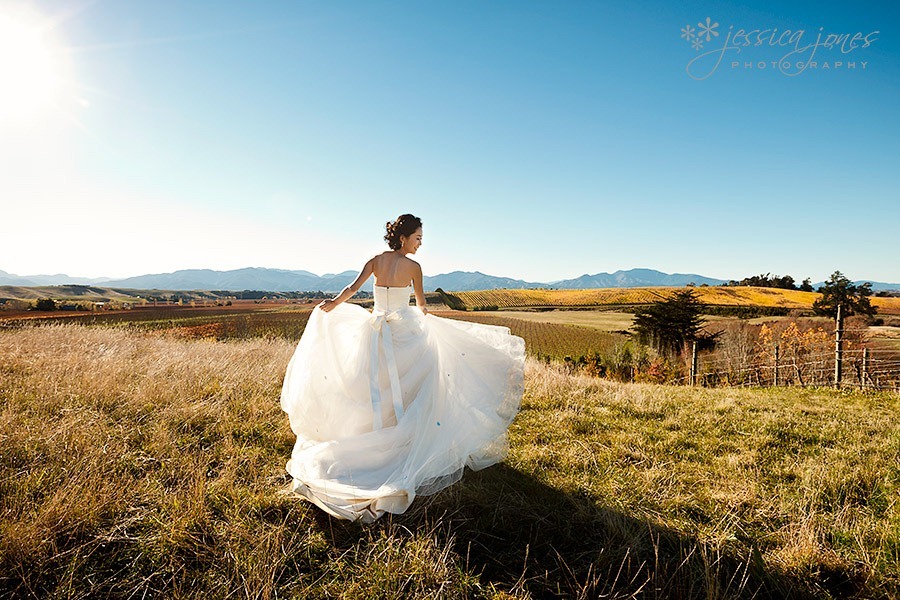 Aaron is one seriously cool guy, and he's a lover of photography, which makes him even cooler.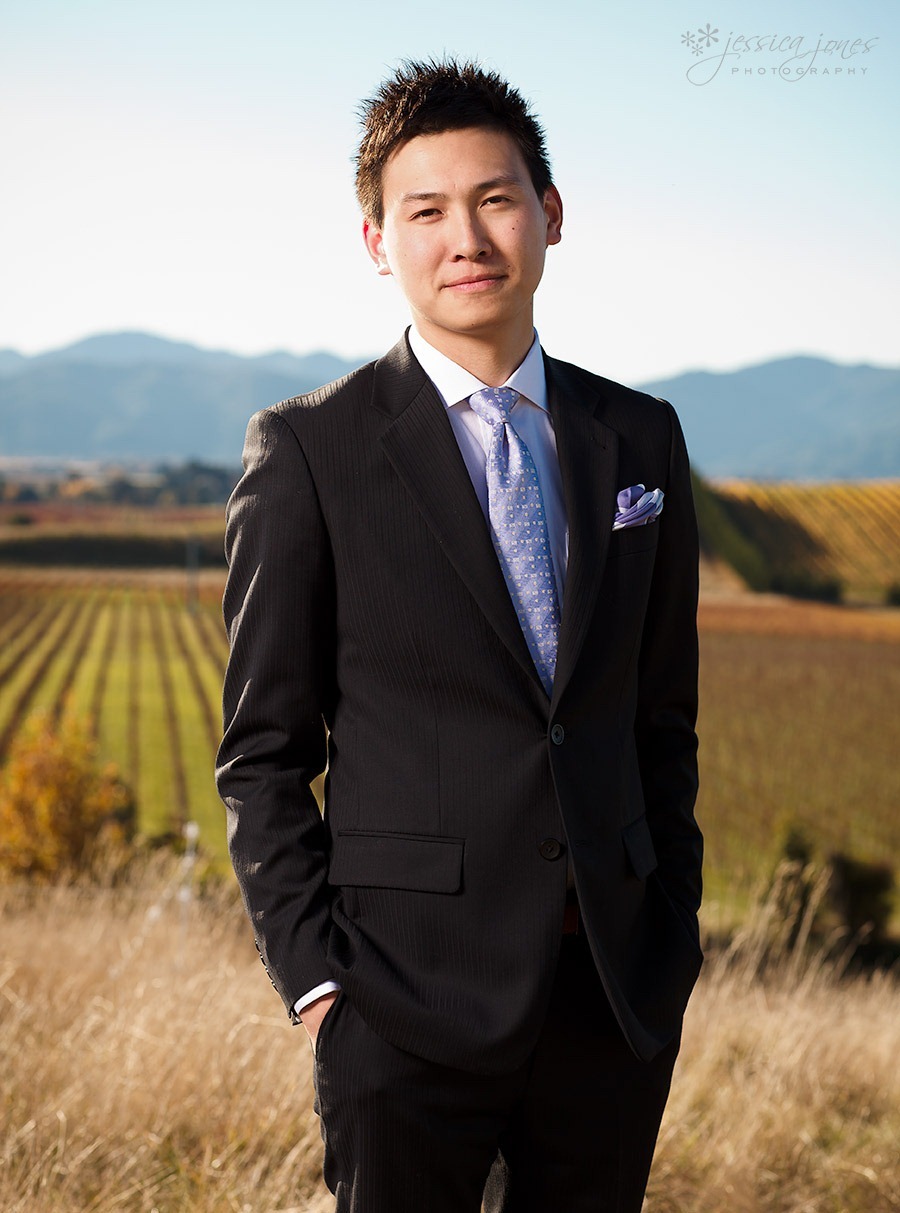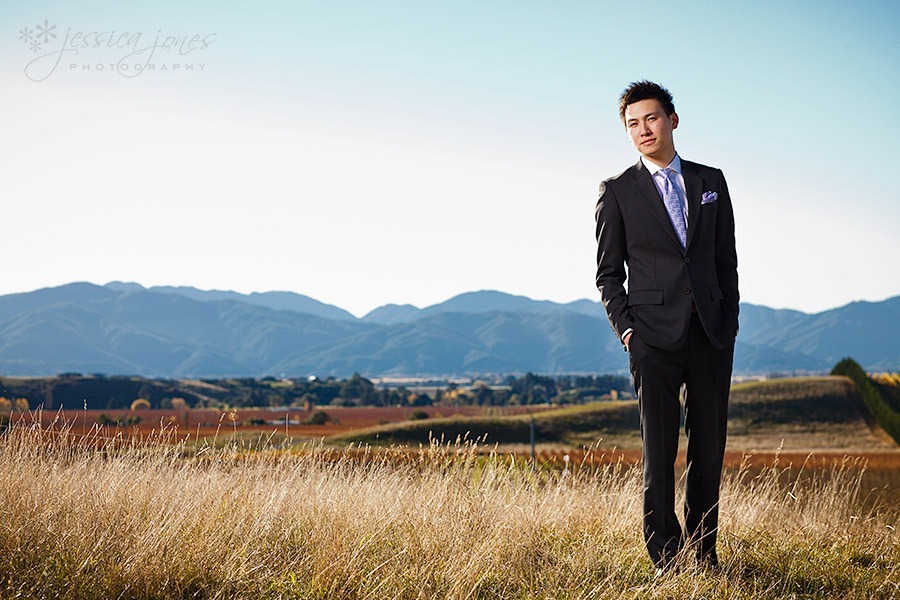 Beautiful ladies!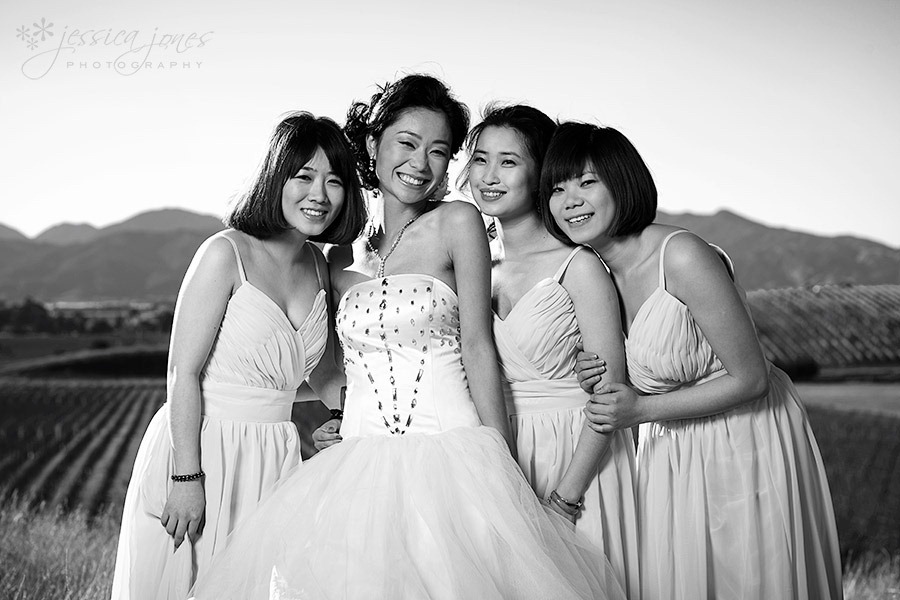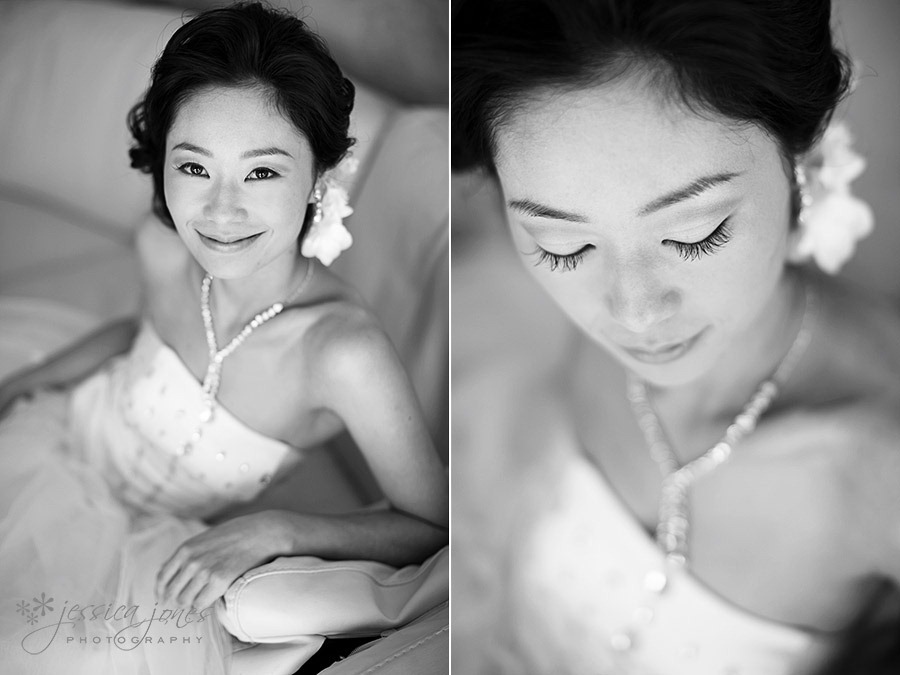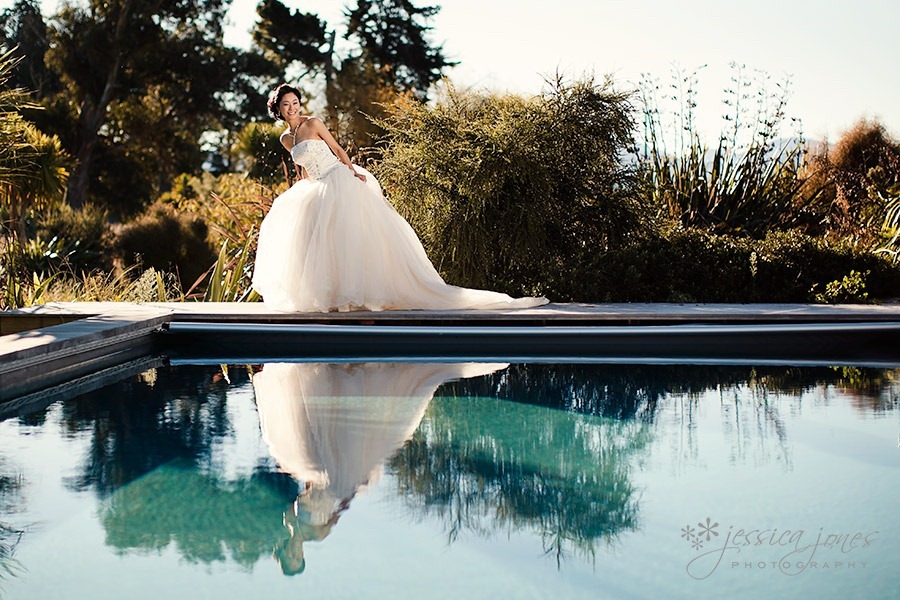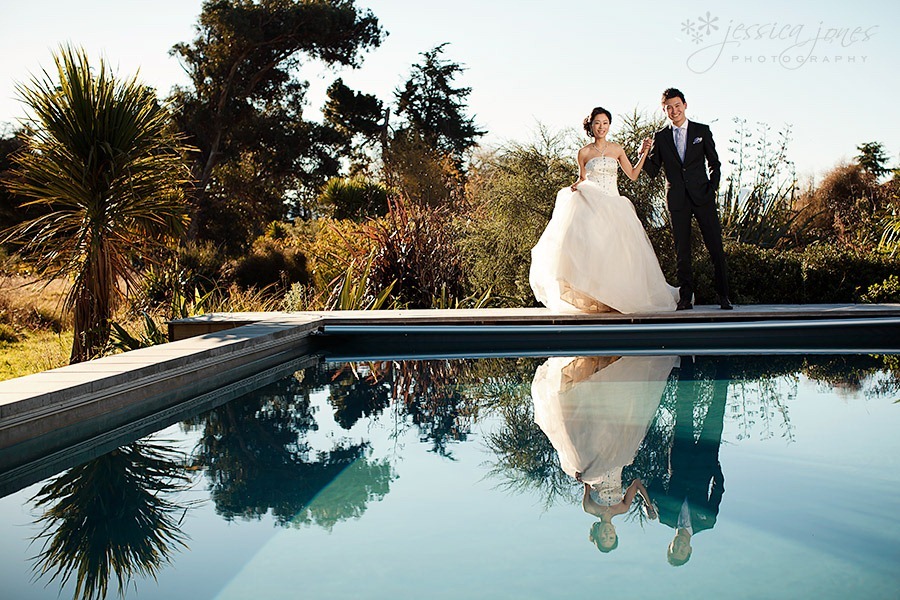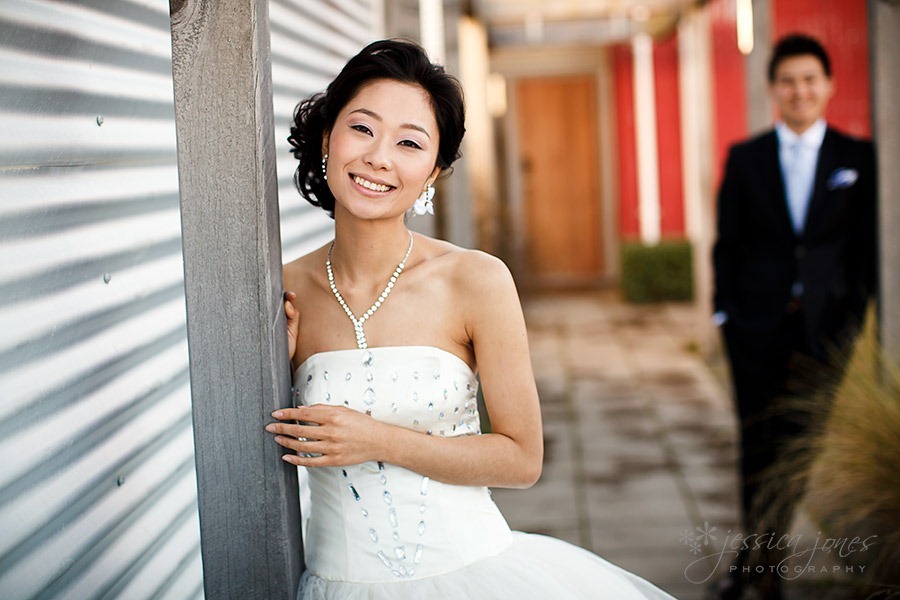 After our play at Locks and Lashes we headed over to Old St Mary's Convent.  I knew the trees would be all kinds of cool, and as the light softened up as sunset approached I knew things would only get better.  And they did!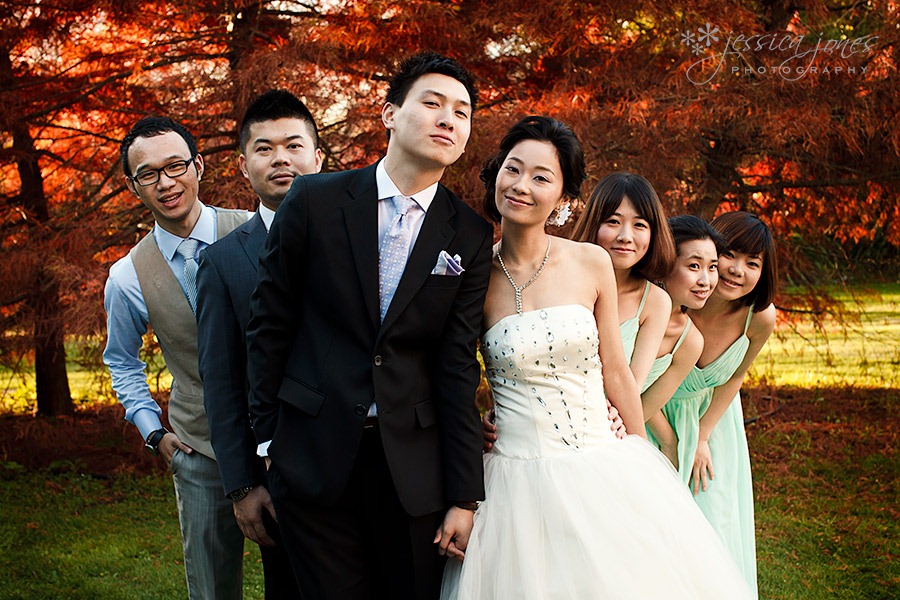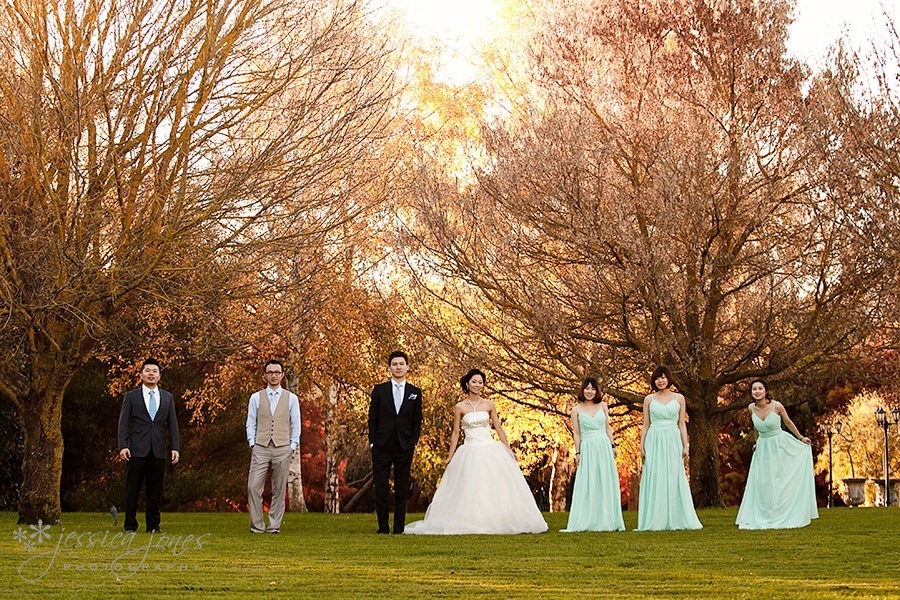 I called out for them to act like they'd just won the Lotto.  I think they'd be happy…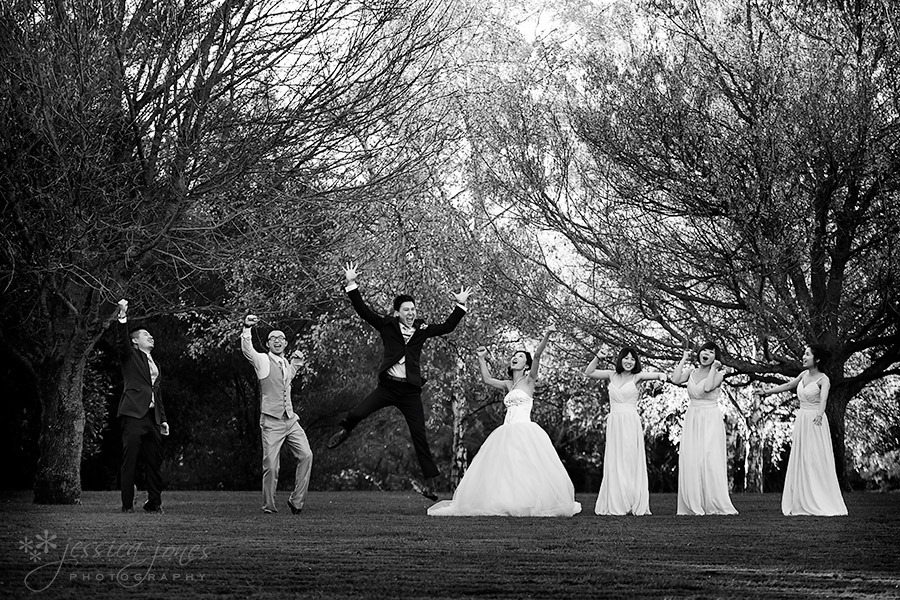 I can't actually remember what it was that I said that got this reaction.  Maybe it was just the fact that I was lying in the foetal position and they had no idea what this crazy photographer was going to do next!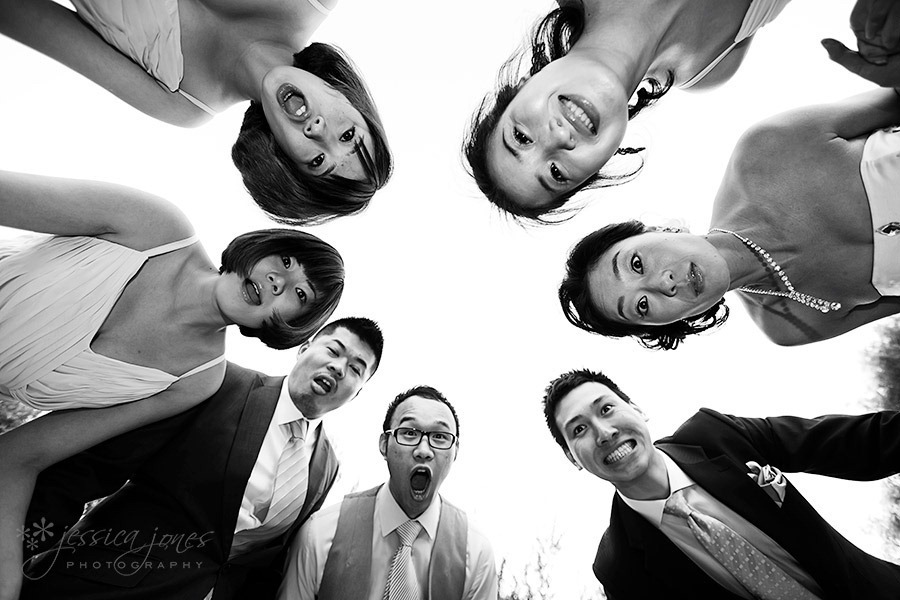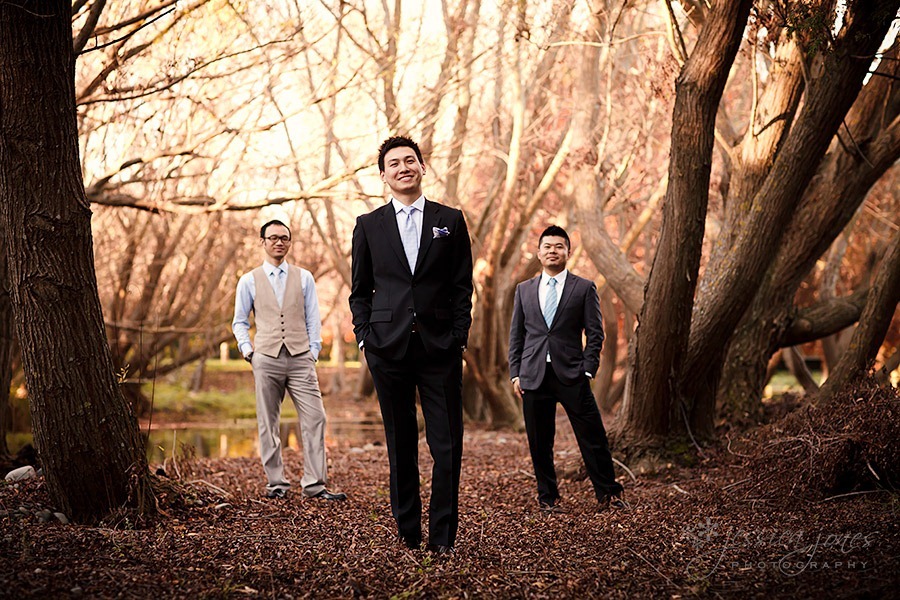 And then back to the romantic stuff.  Shan and Aaron have such a natural and happy way with each other.  It's beautiful to watch.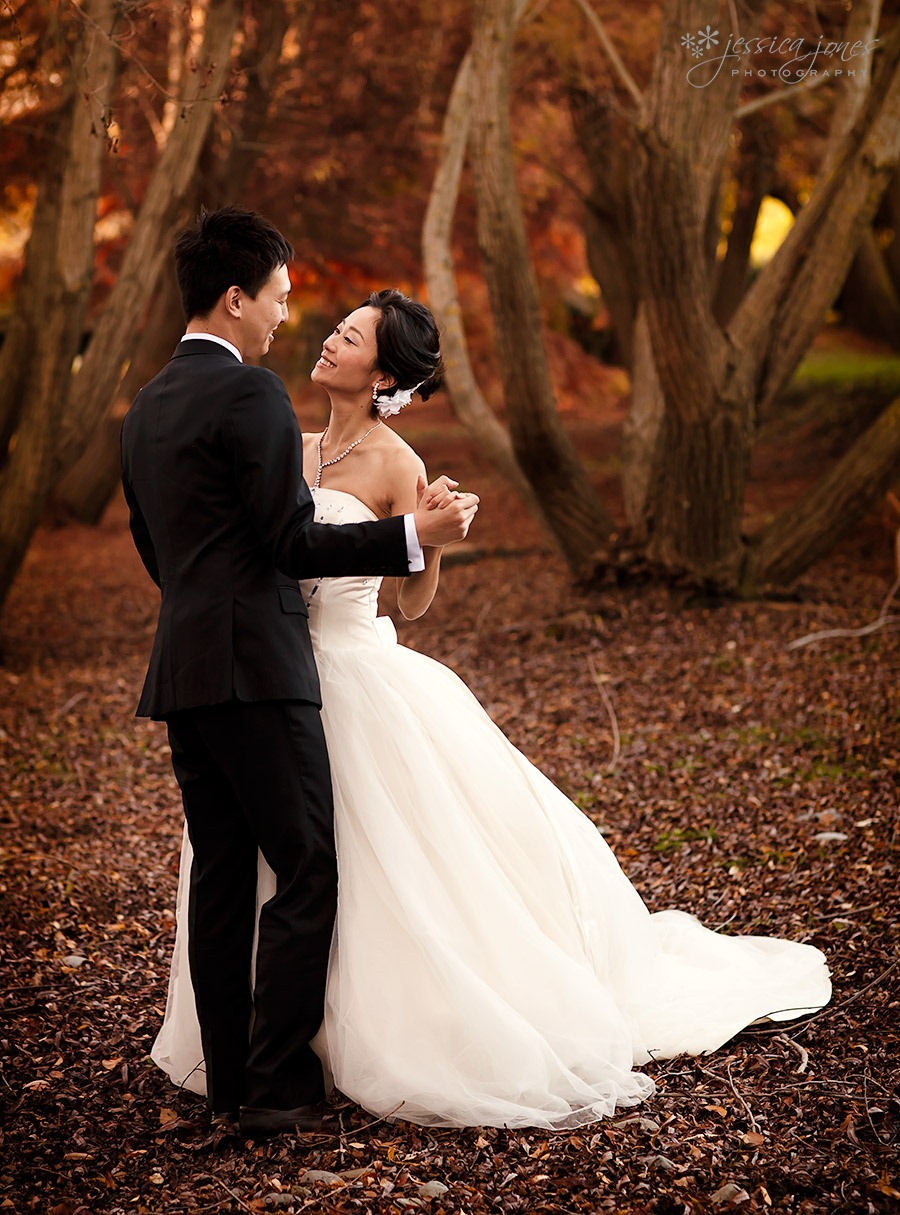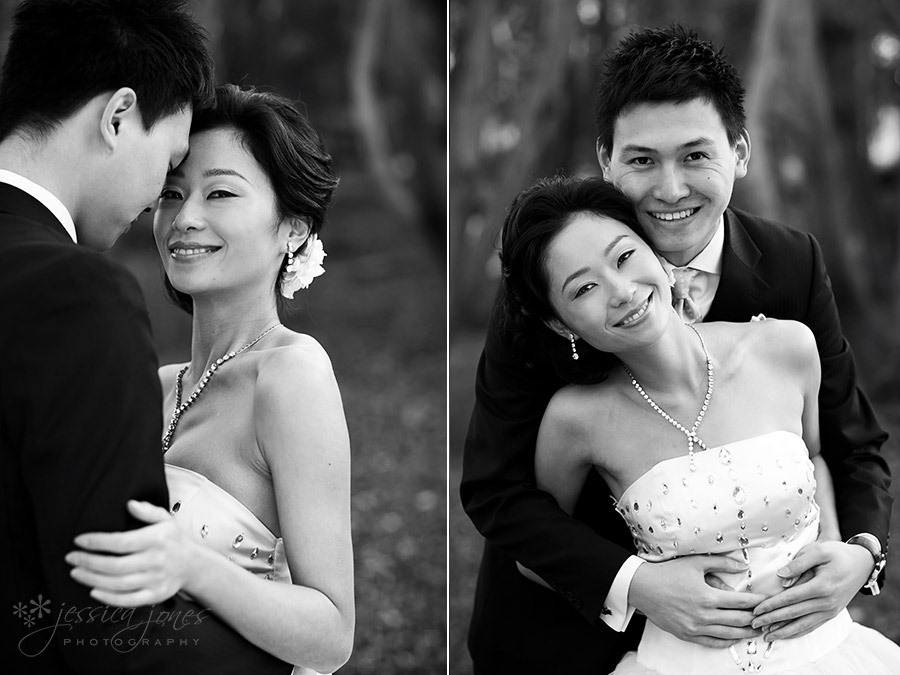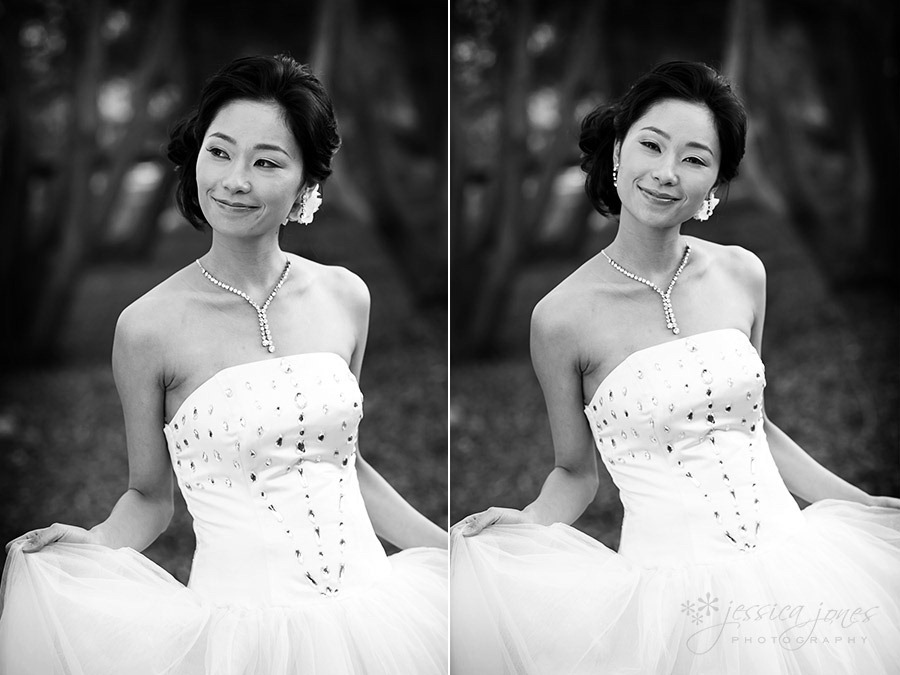 Shan, your gorgeous smile was the first thing I noticed about you.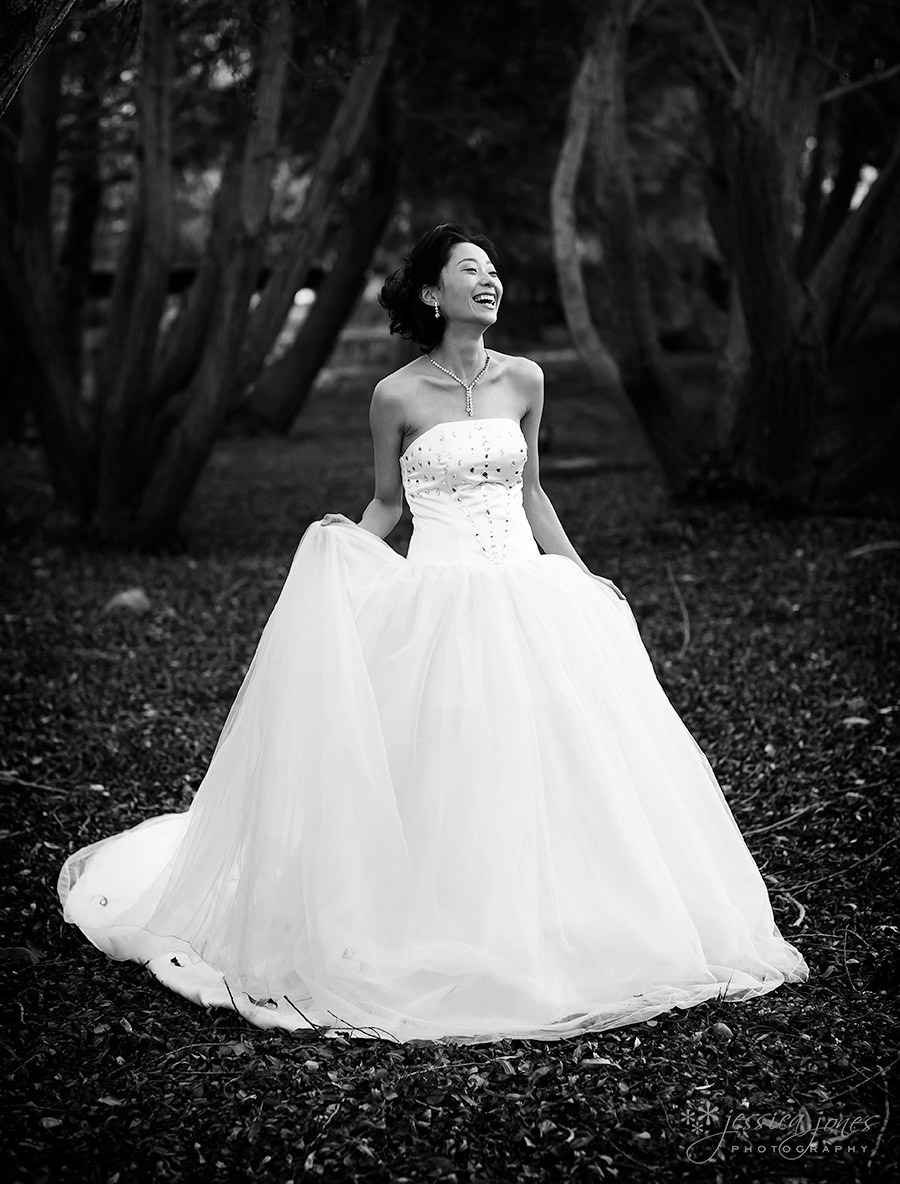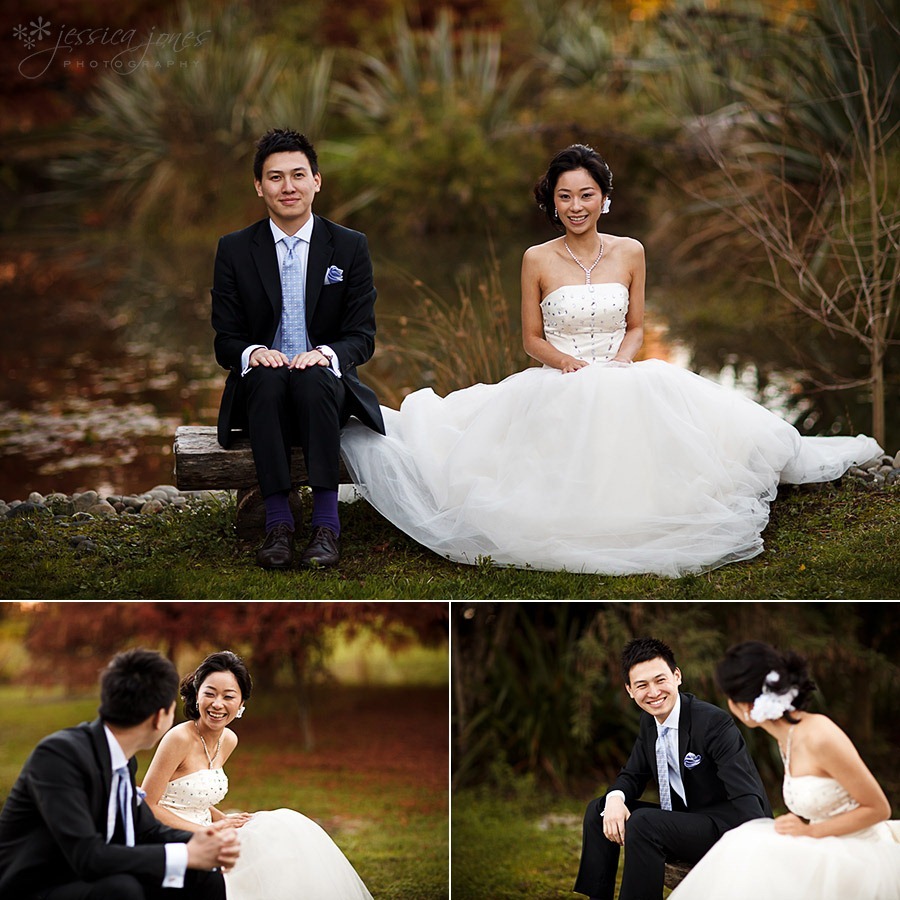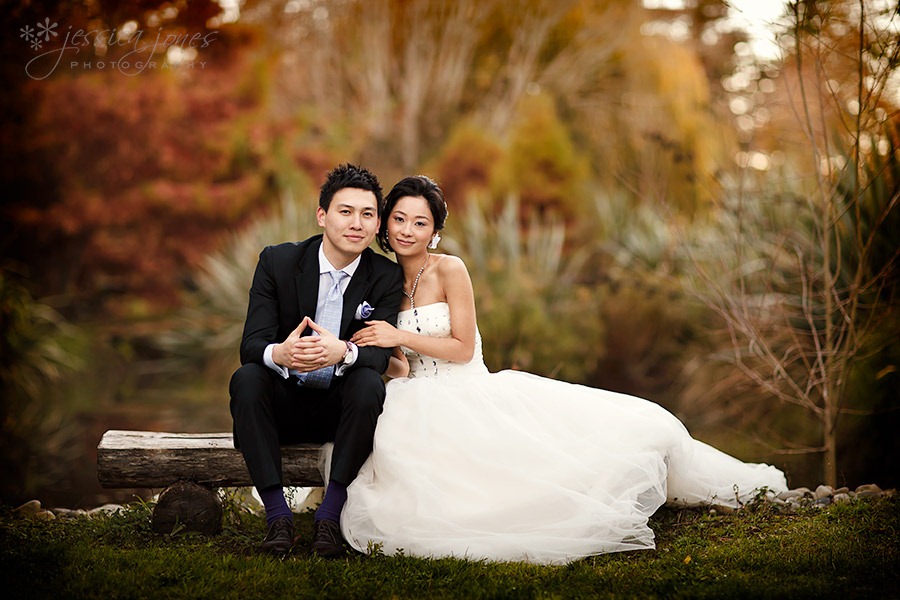 And then the race was on.  The sun was setting and we had to get across town to THE TREE.  It was worth the effort.  The light was sublime!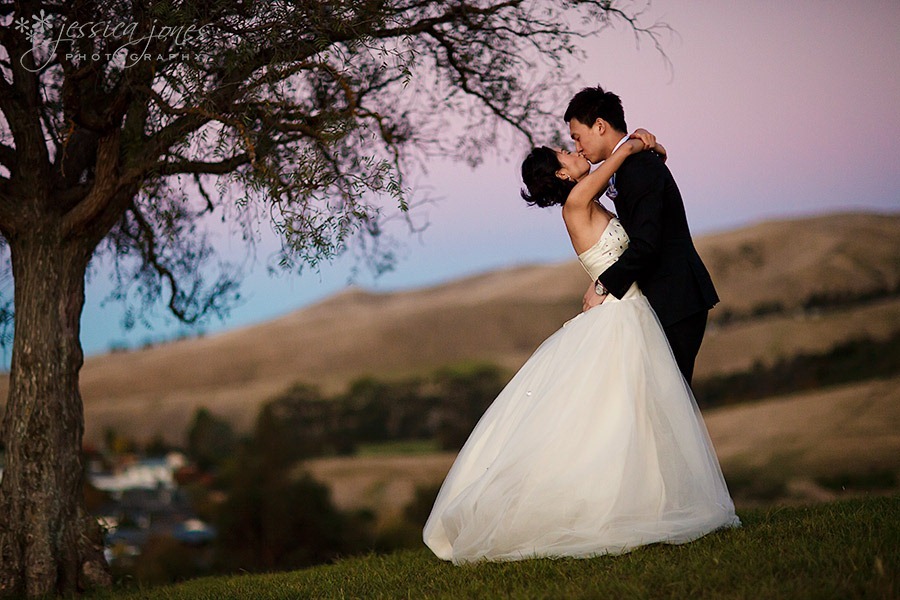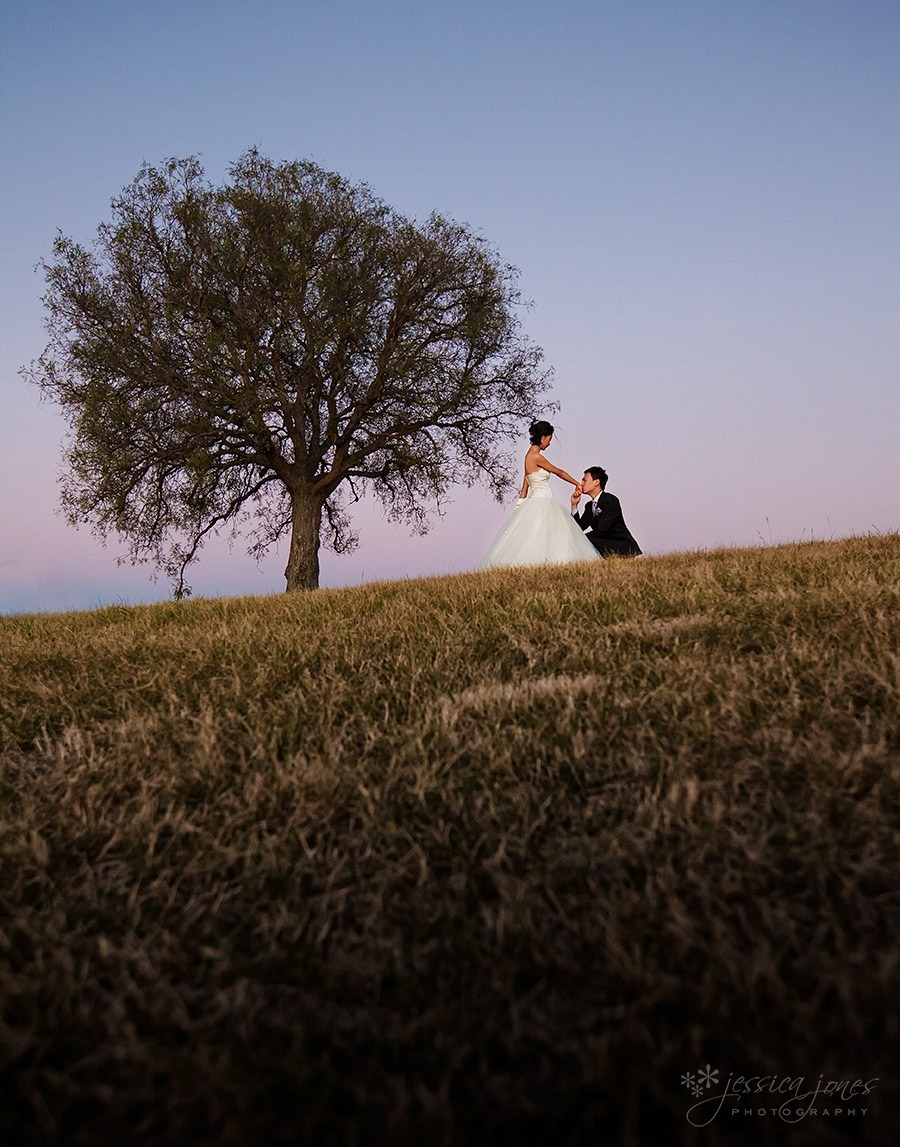 Shan and Aaron are clearly beautiful on the outside, but they are also beautiful on the inside and that's what makes for lovely images!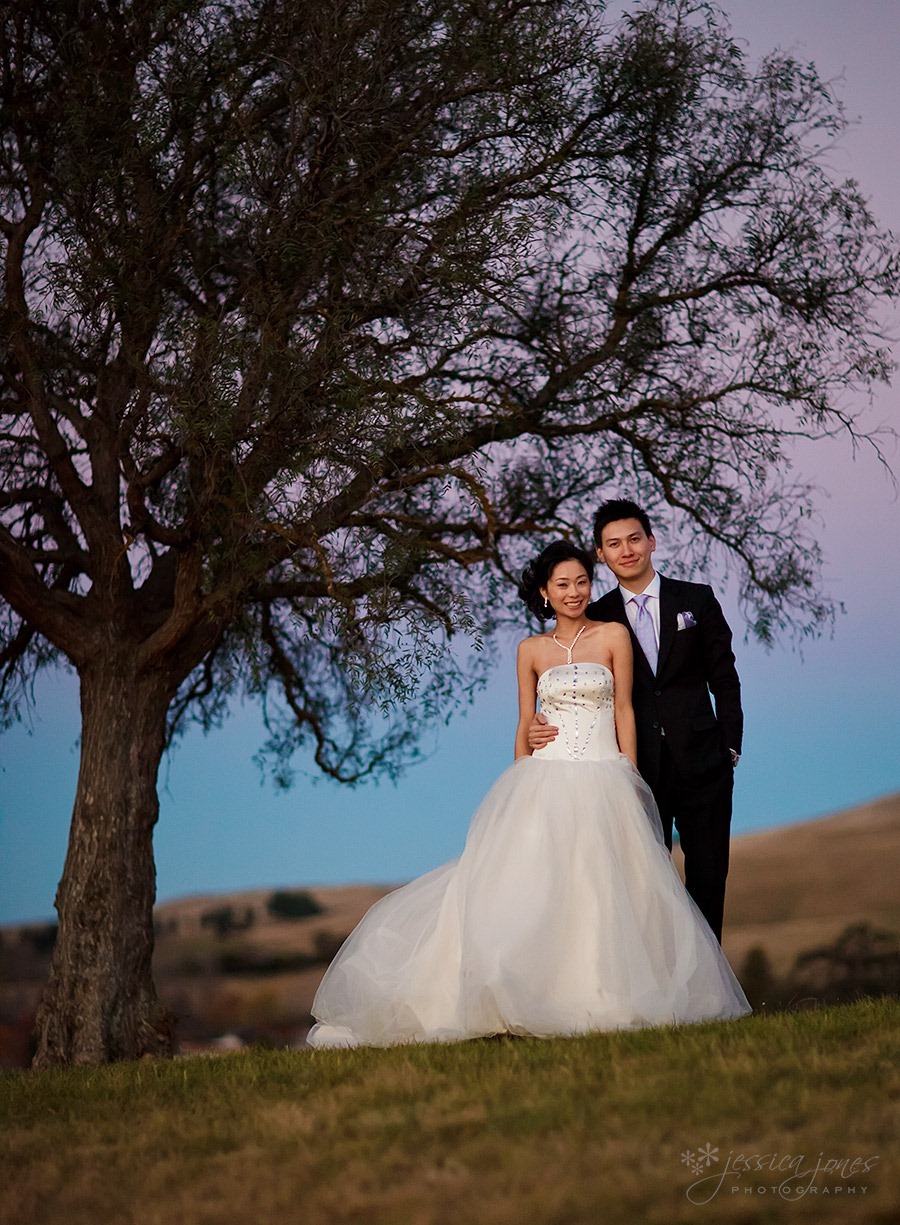 Just like a fairy tale!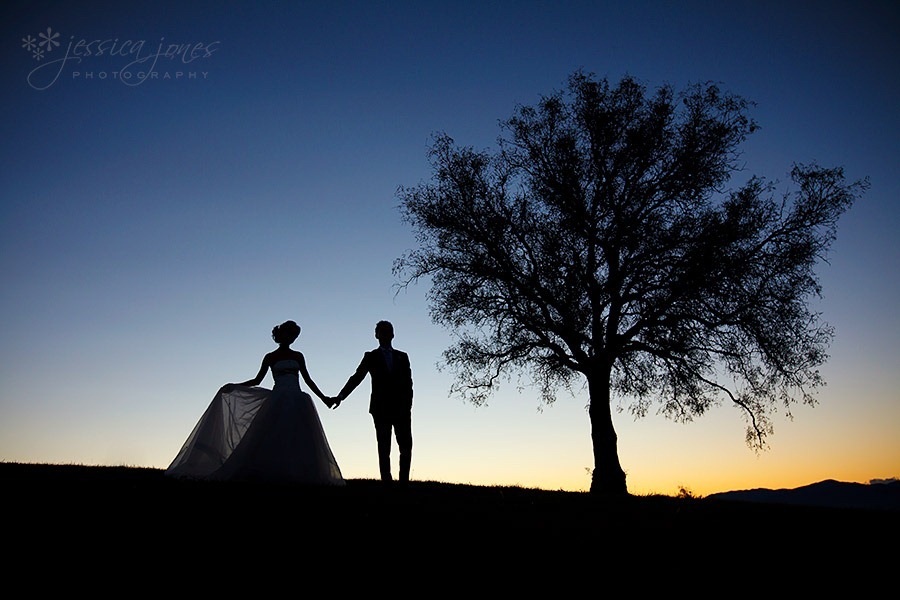 As we were walking along the track people passing would nod and say 'hello'.  To me this is just normal.  But Aaron commented on how friendly everyone is here.  Thank you Blenheim folk!
Turns out Shanghai boasts 13 Million people.  That's a lot of people.  If you walk to the supermarket you're not likely to ever see anyone you know.  That would weird me out.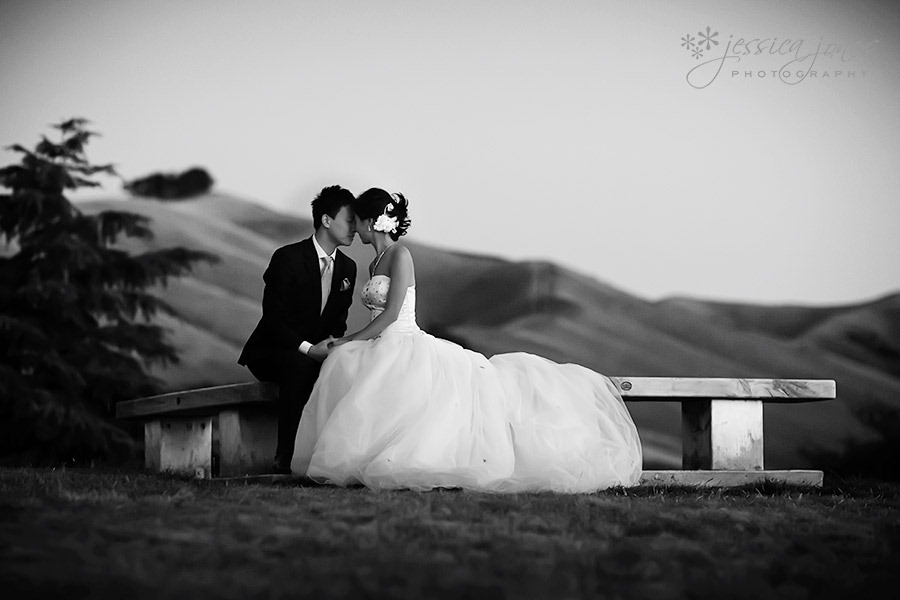 And then, after the sun had set, we headed over to Wither Hills Winery where they were to have a celebration dinner.  They had a room to themselves, all set up, beautifully warm and the fire was crackling.  The ladies got dressed into something less formal and a lovely relaxed day slipped into a lovely and relaxed evening.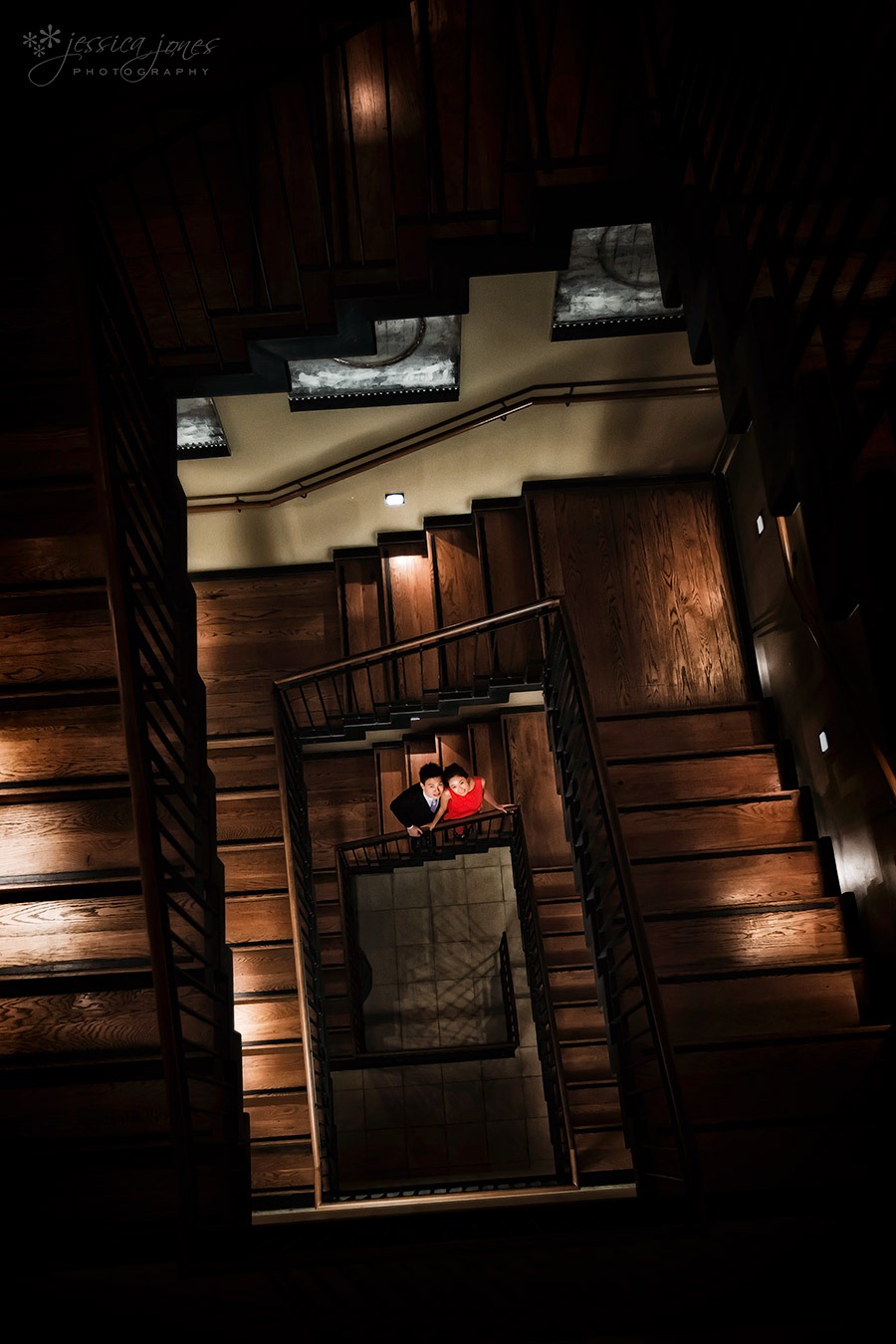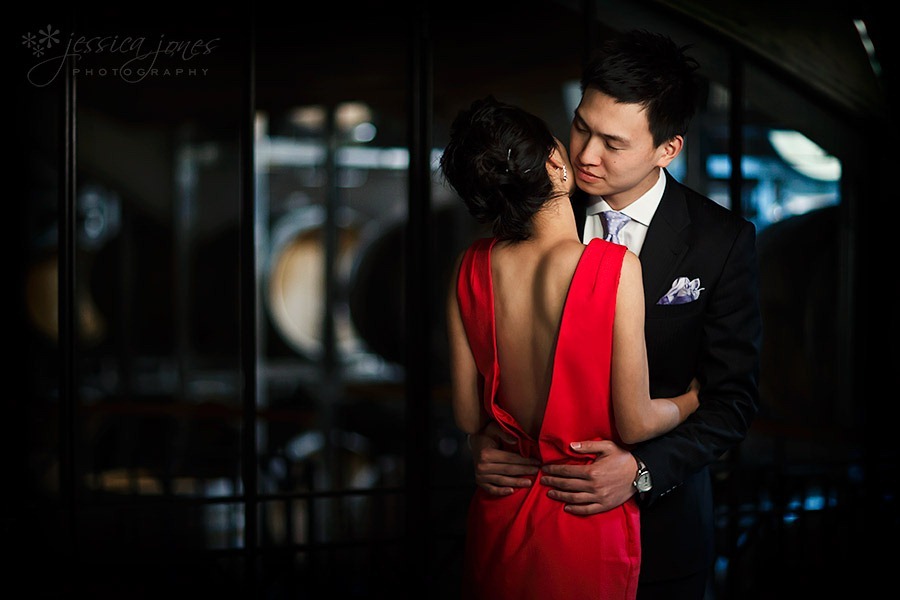 Before we said our goodbyes (rather reluctantly, might I add!) we wanted to do something just that little bit special for Aaron and Shan.  In China it is rare to see the stars, yet in little 'ol Blenheim they are out for all to see.  Paul was super keen to create this image which included the stars shining brightly.  I think he's done an amazing job!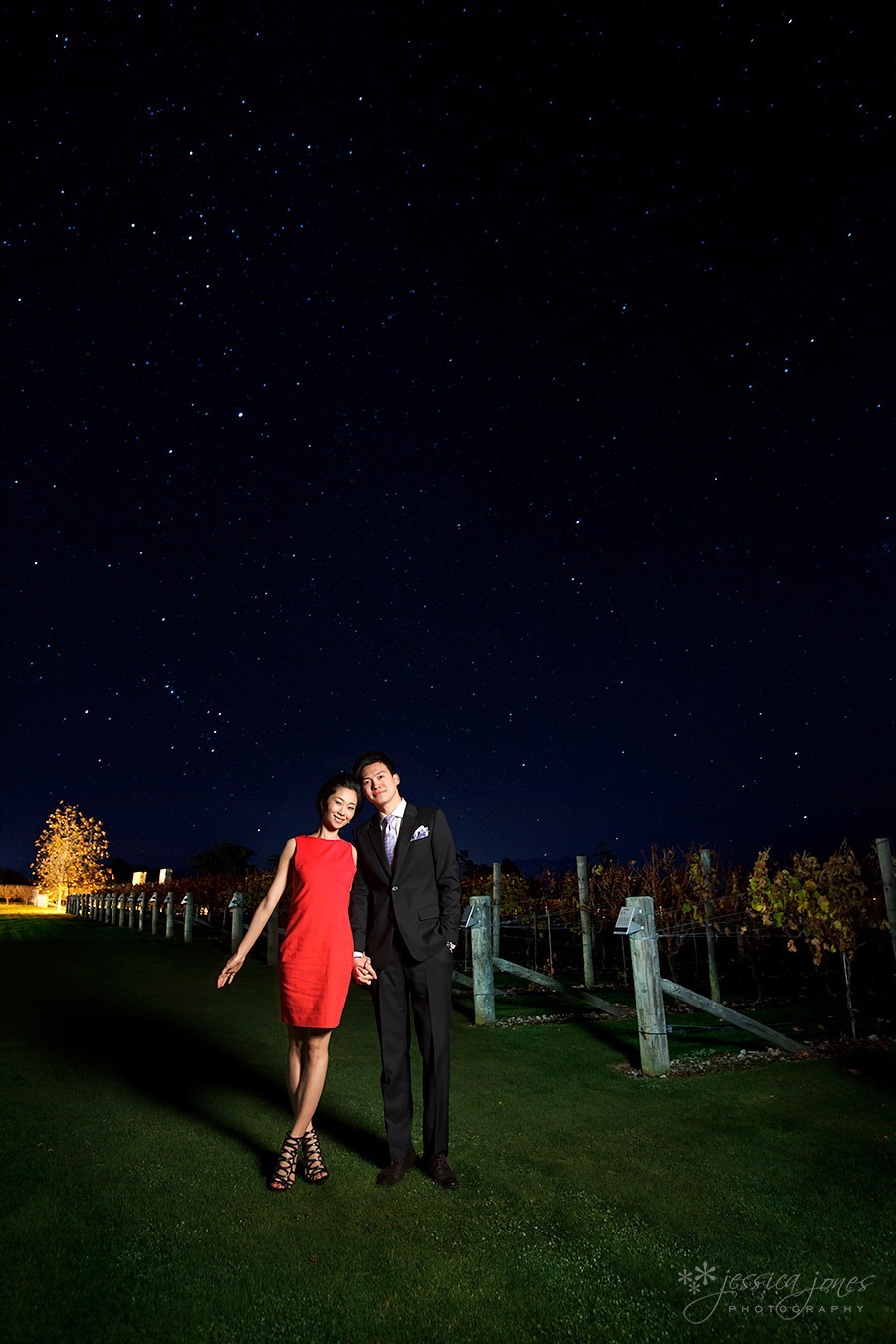 Shan and Aaron, it was an amazing experience to spend the afternoon with you and your friends.  We feel super privileged to have been given the opportunity not only to photograph you, but also to get to know you.  If ever we find ourselves in Shanghai we will be sure to look you up!