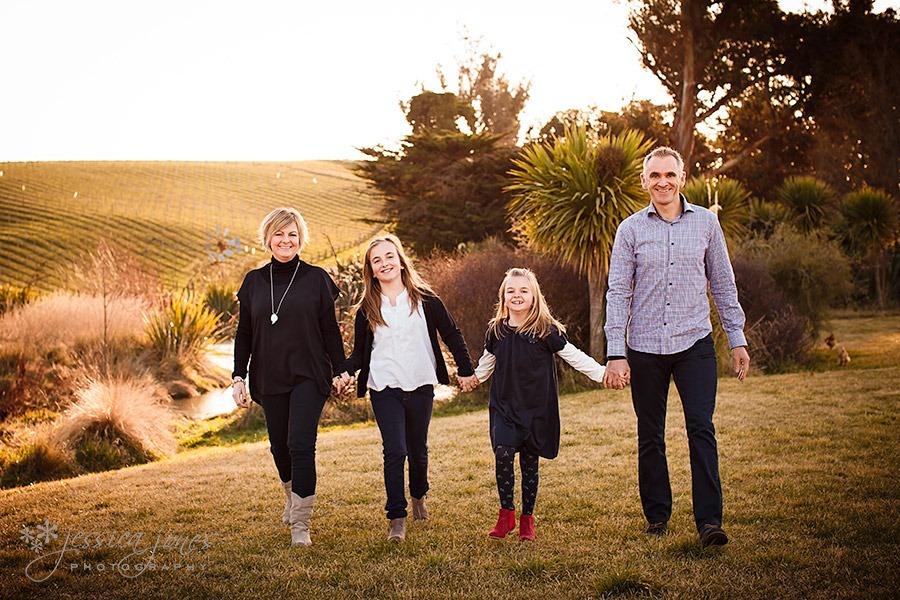 Heather and Martin met while they were both working on a cruise ship.  Their love blossomed (cue the Love Boat Theme Song) and ten years ago today they were married.  Now they have two gorgeous girls and have settled down here in Blenheim.
This photo session was a joint present to each other to capture their family together.  Because like most families, they didn't have one of everyone all in one place, on one photo, in the last few years.
How many of us often take photos of our own families, but one parent is missing because they're behind the camera?  Me! Me!  I'm guilty too!  I'm not sure I could produce one good recentish photo of my family together.  I need to change that!  In fact, I'm going to set myself the challenge to present you all with a decent family portrait of us before wedding season starts again in Spring.  Feel free to hold me to that…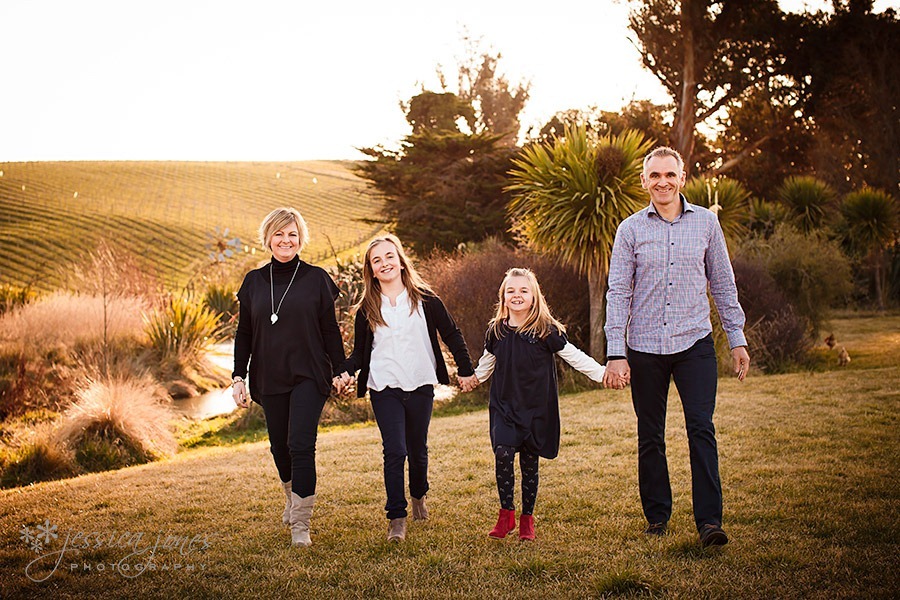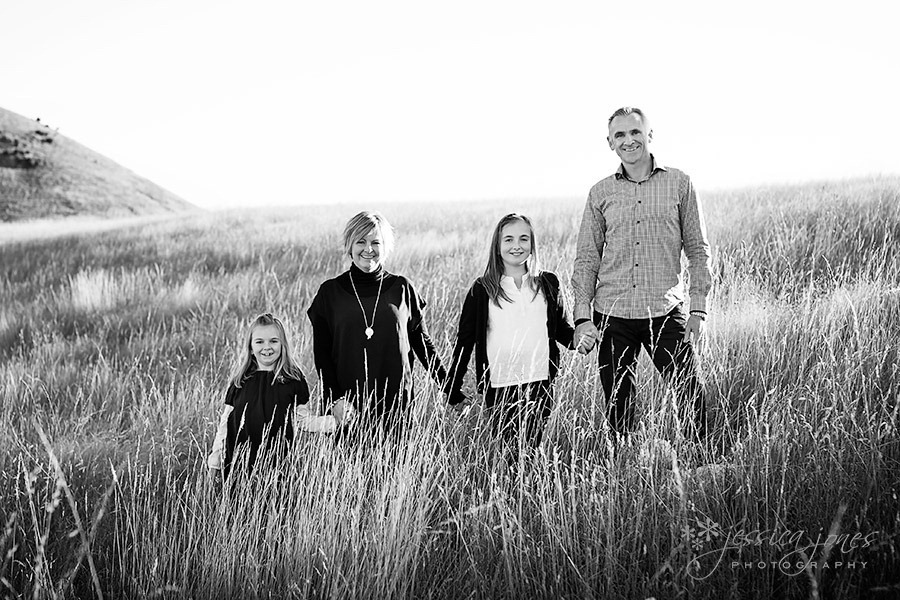 Check out little Cocoa, she was in long grass heaven!
Abbie and Morghan really seem like great friends.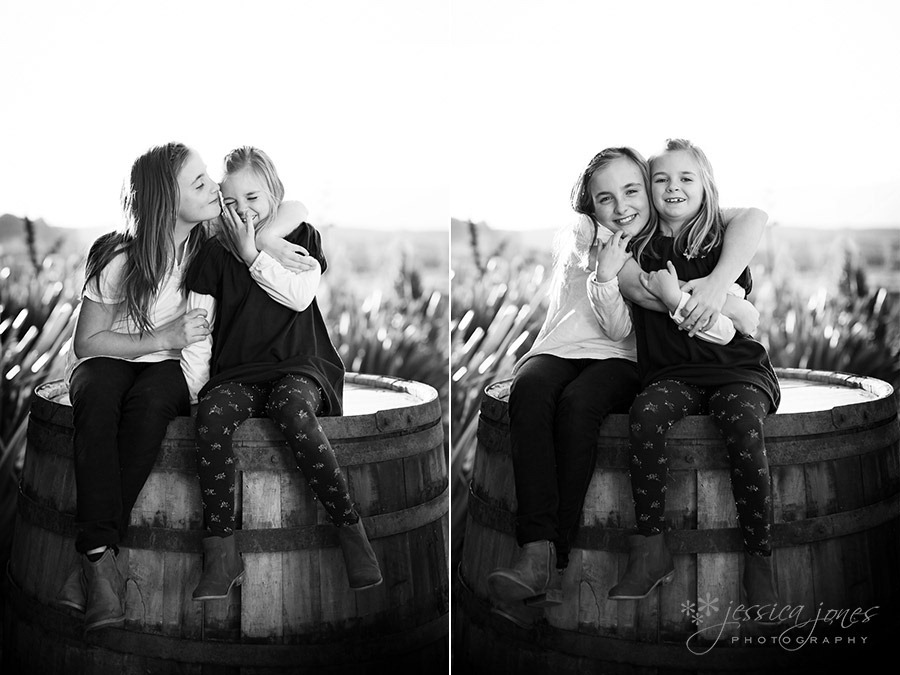 Gorgeous girls!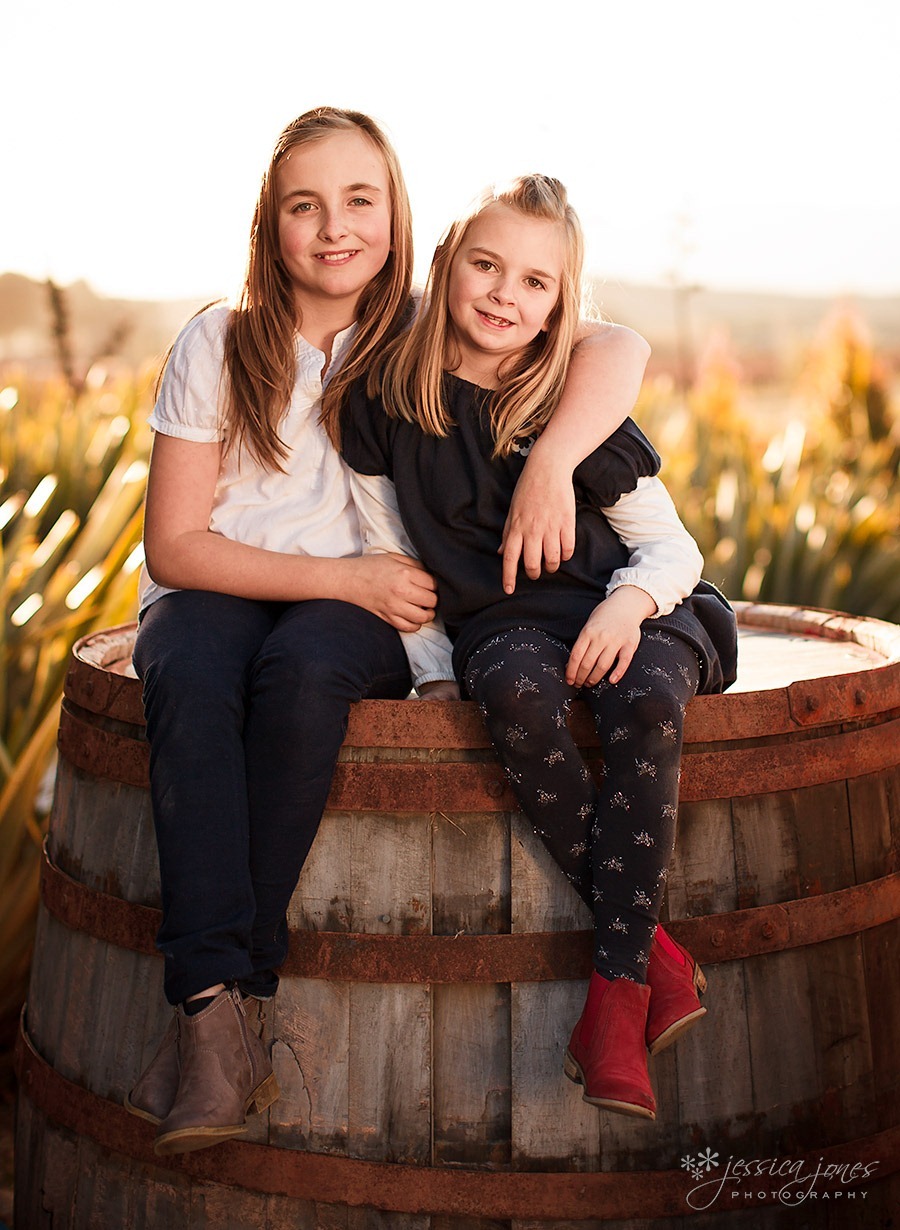 Before we finished our session we took a little trip to THE TREE, Heather and Martin are fans of the tree, and who can blame them?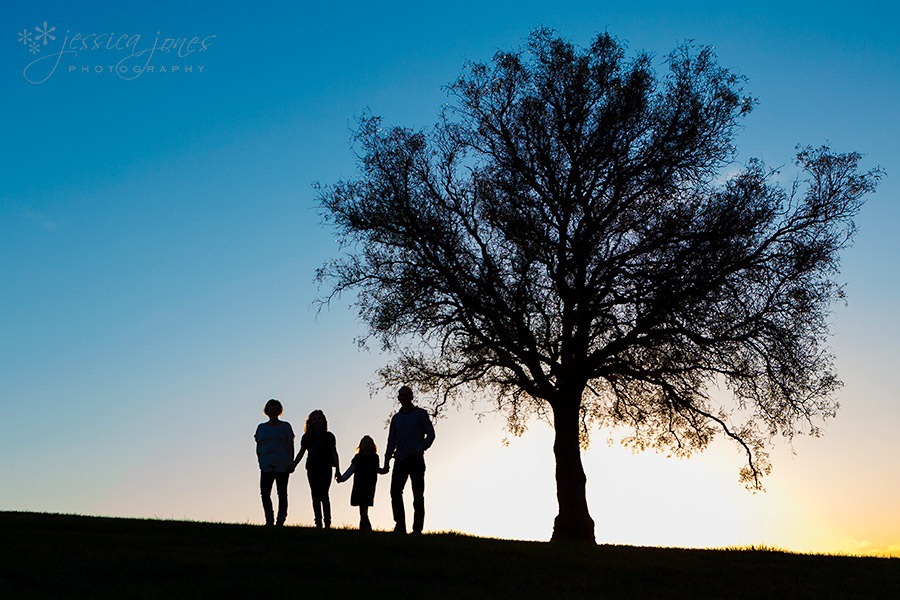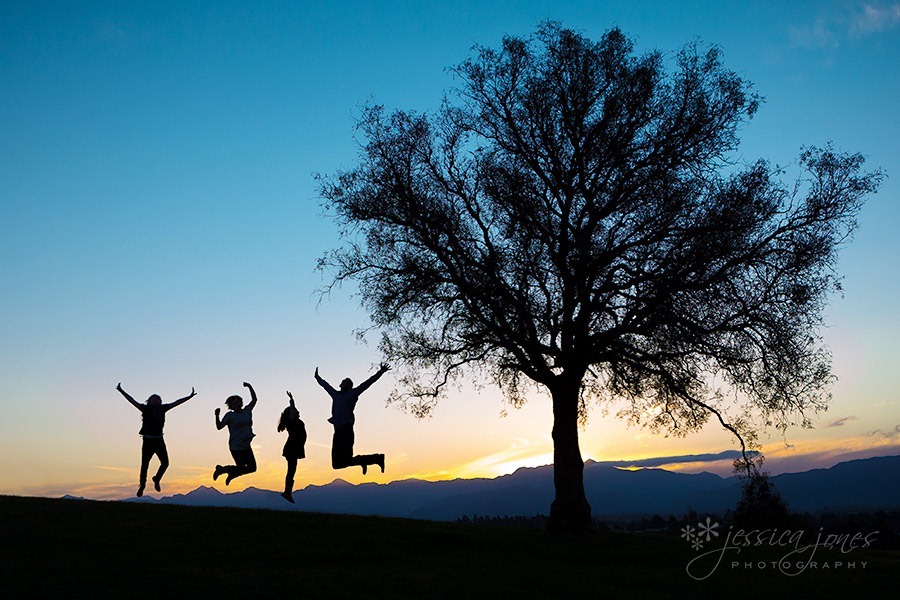 Thanks Heather, Martin, Abbie and Morghan for coming out in the cold and playing along.  It was such great fun, and I know these are going to be amazing canvases on your wall!