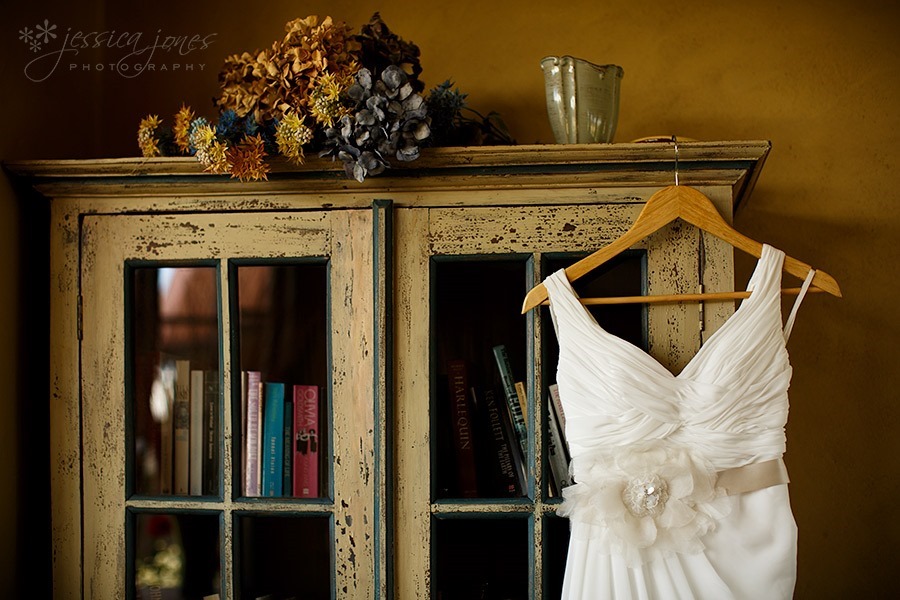 Take one highly organised yet beautifully relaxed bride, add one groom who just couldn't stop smiling all day, throw in a pinch of perfect weather and a generous dash of happy and beautiful friends and family and you have one amazing wedding.  Jane and Matt's wedding was nothing less than perfect, held in Matt's own home territory of Dog Point Vineyard surrounded by spectacular views outside and loving smiles inside.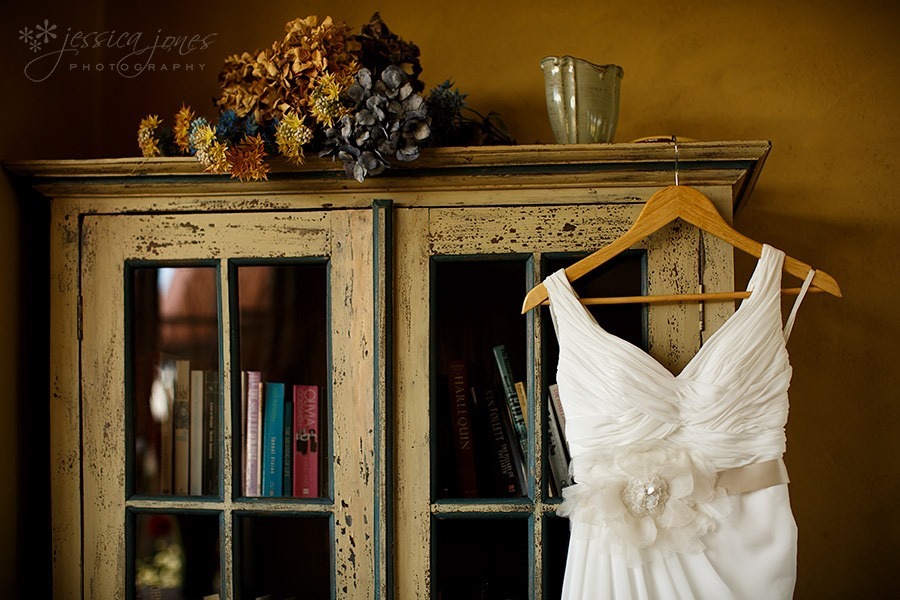 Jane was the perfect picture of cool, calm and collected when I arrived.  All of the many hours of planning, run sheets and delegating was paying off and I found her happily sipping a cup of tea.  Deirdre had already created hair and makeup perfection on the ladies and there was nothing to be done but to relax before they got into their dresses.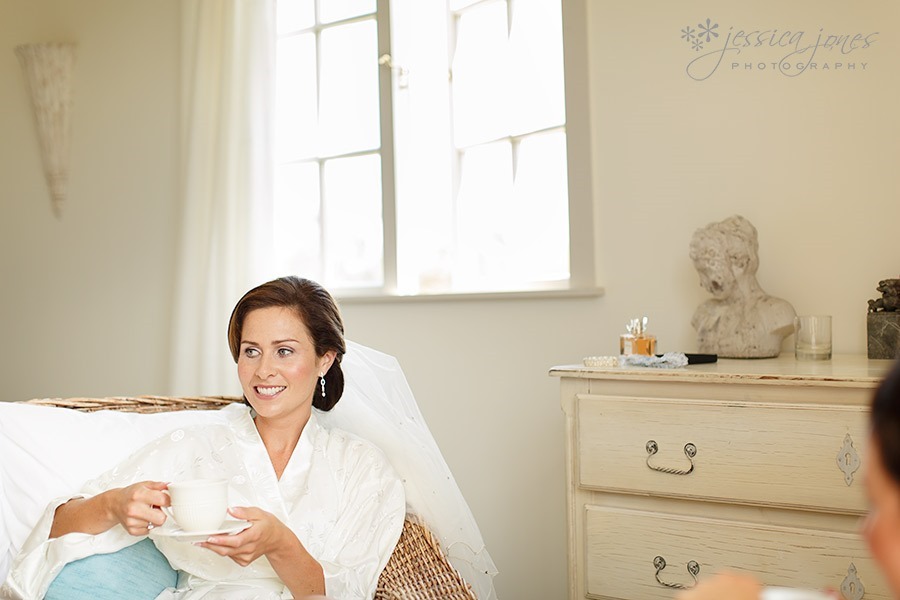 With those amazing eyes and adorable cheeks I think Annabel was treading dangerously close to stealing the show and outshining the bride.  This little girl is all kinds of adorable!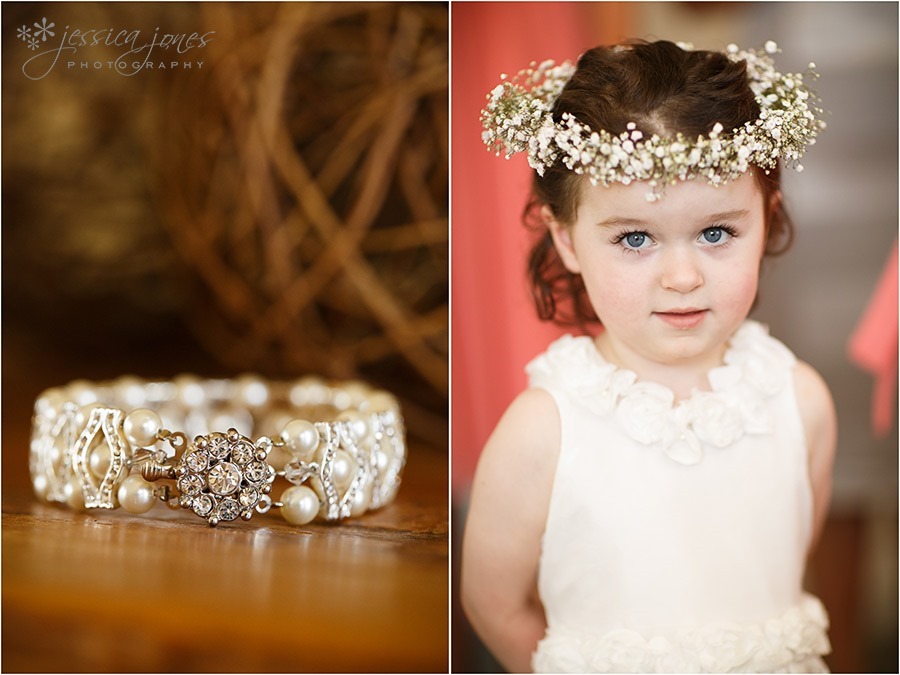 When I first turn up to a wedding day the first thing I'll usually do is collect all of the details to be photographed and find somewhere interesting to capture them.  Almost without fail I will overshoot the shoes.  I know, I know they're just shoes, and you'd think it would be out of my system after 150 odd weddings, but I still do it.  Shoes here, shoes there, oh look, shoes over there too!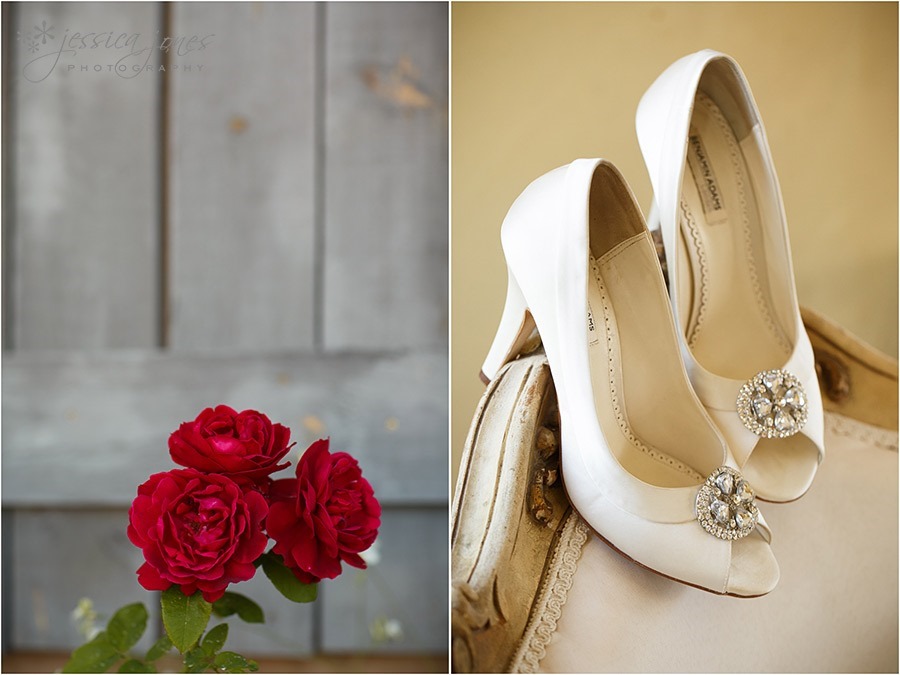 And while I might overshoot the shoes, I WAY overshoot the people.  So many moments that go by in the blink of an eye, before you know it we've moved on from one magical moment and on to the next.  I'm always amazed that a moment that is literally only 1/200th of a second can live on and be loved for so many years.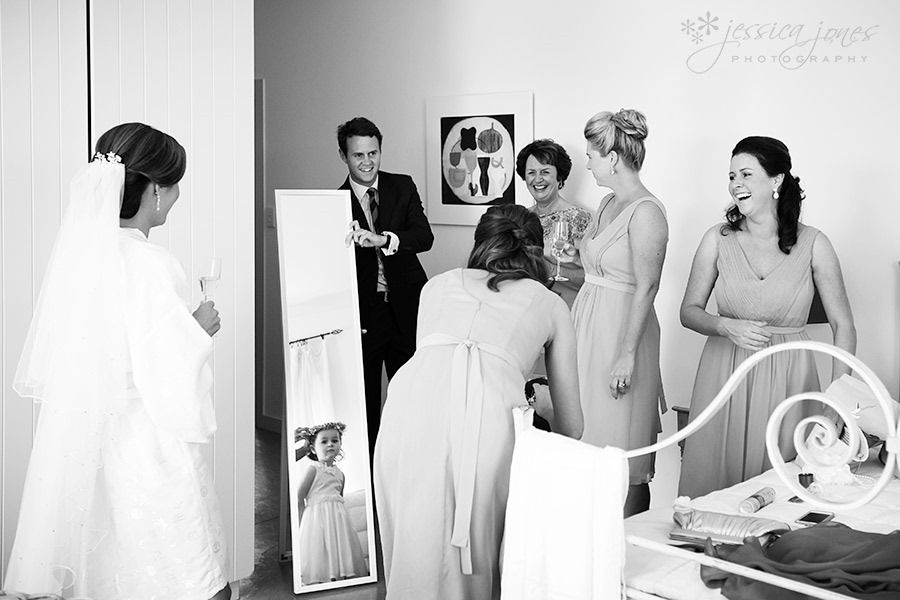 And then all of the ladies are ready and it's just about time go to the wedding!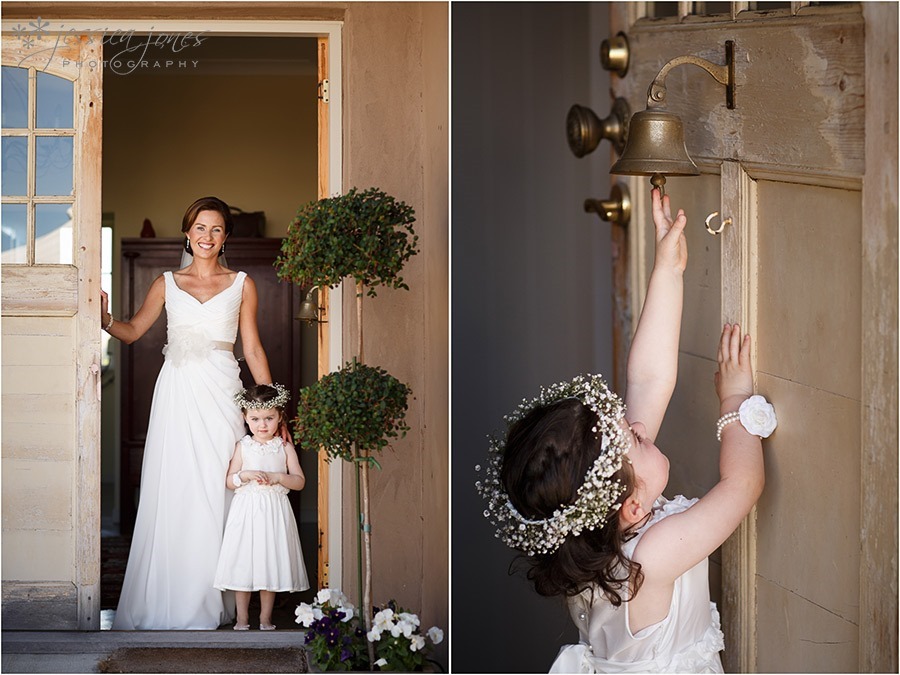 Wowzers Jane, you are one stunning bride!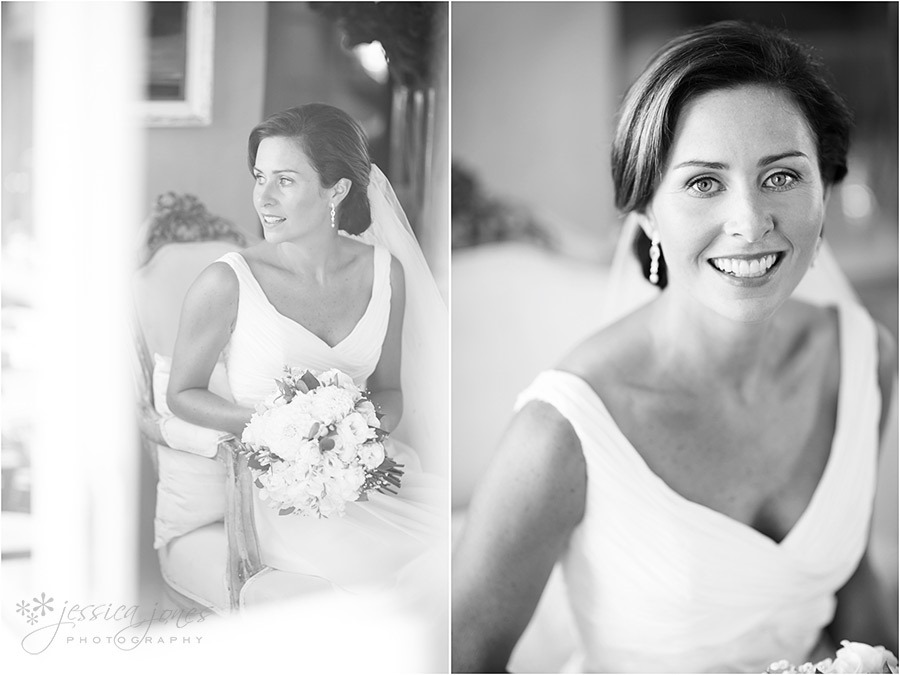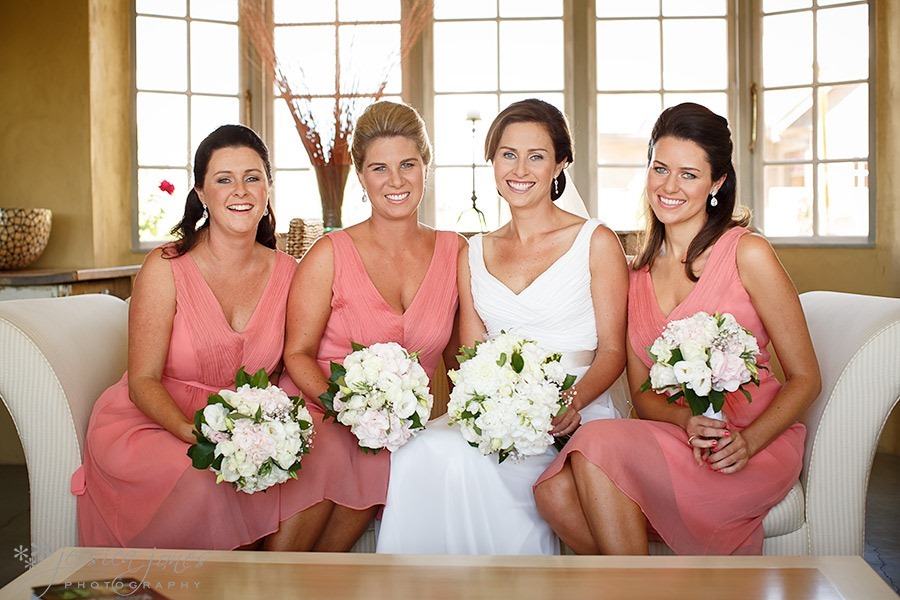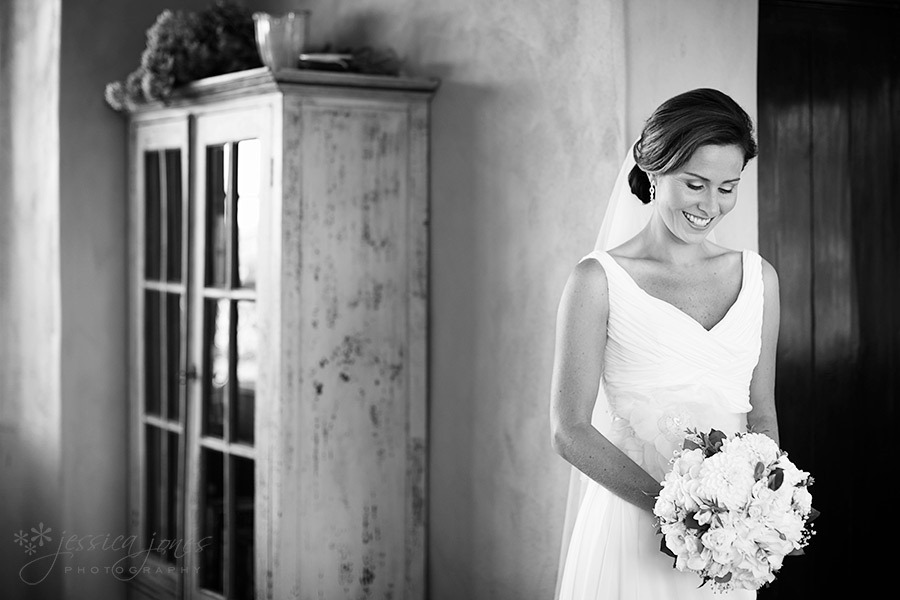 Meanwhile Paul is with the boys as Matt gets ready for one of the most special days of his life.

Matt had these bottles designed especially for the groomsmen, how's that for an amazing touch?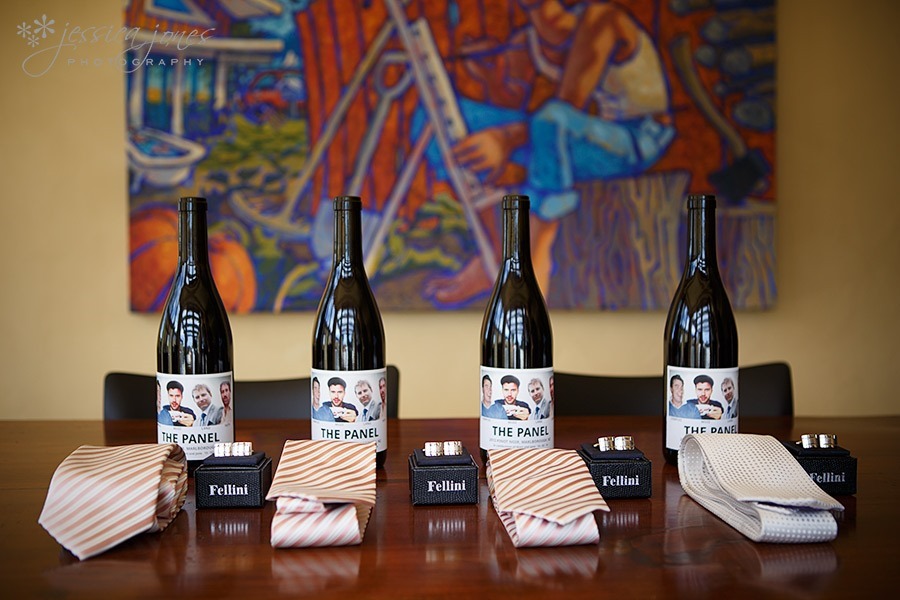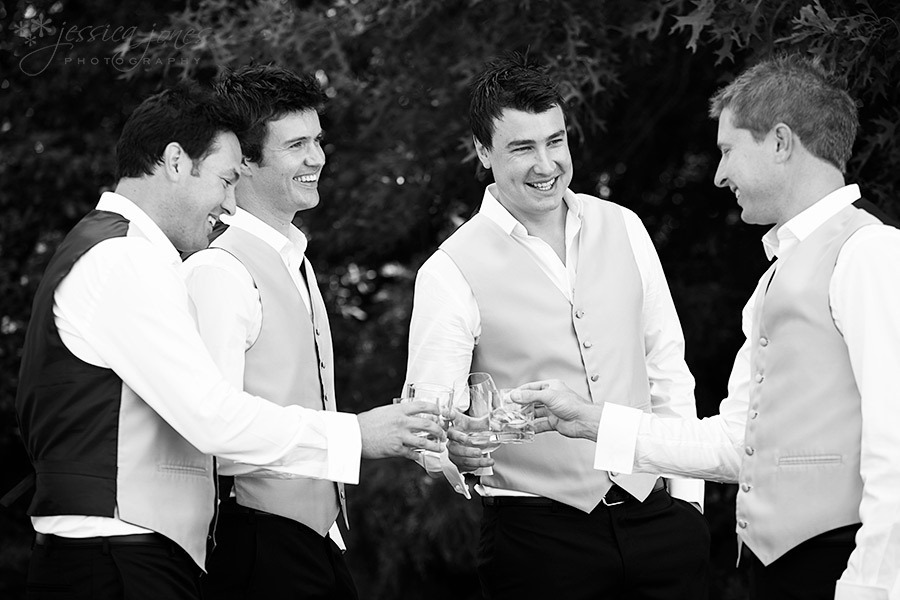 Jane and Matt's wedding was most definitely a 'cute kid' wedding.  Where ever you looked there was another short person with a cheeky smile.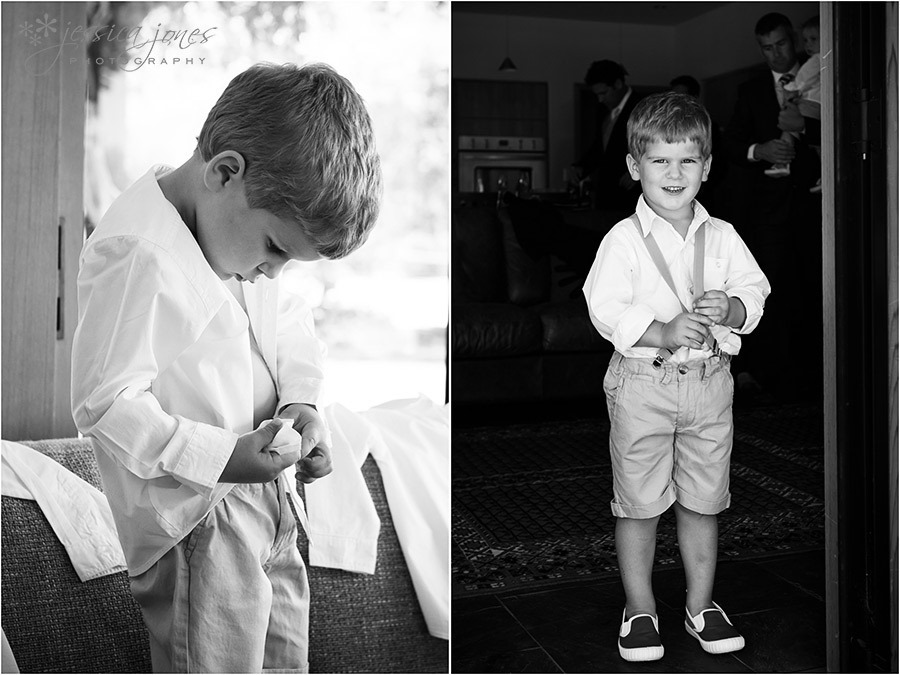 See?  Cuteness overload!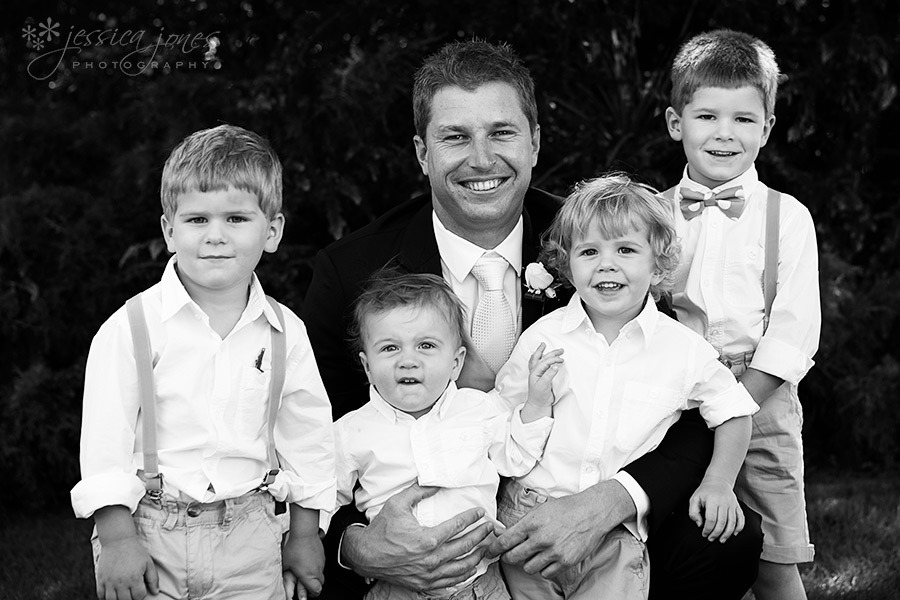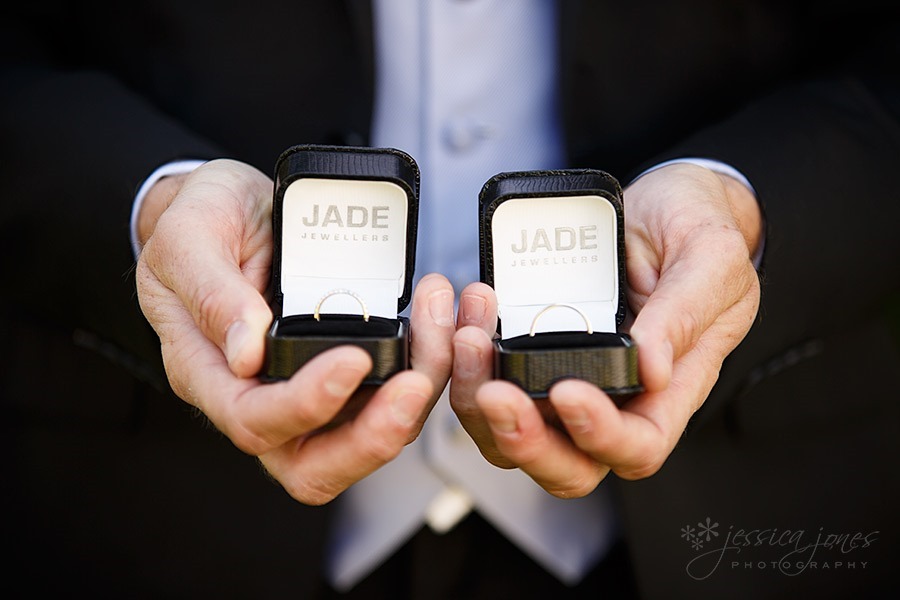 And then on to the barrel room where Matt spent the last few weeks moving hundreds of barrels to create the perfect wedding ceremony venue.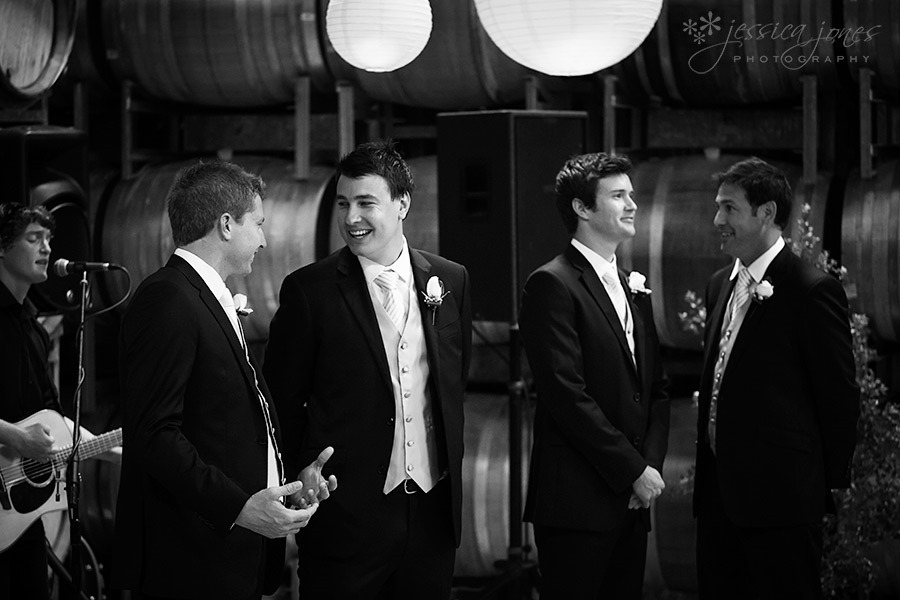 And his bride arrives!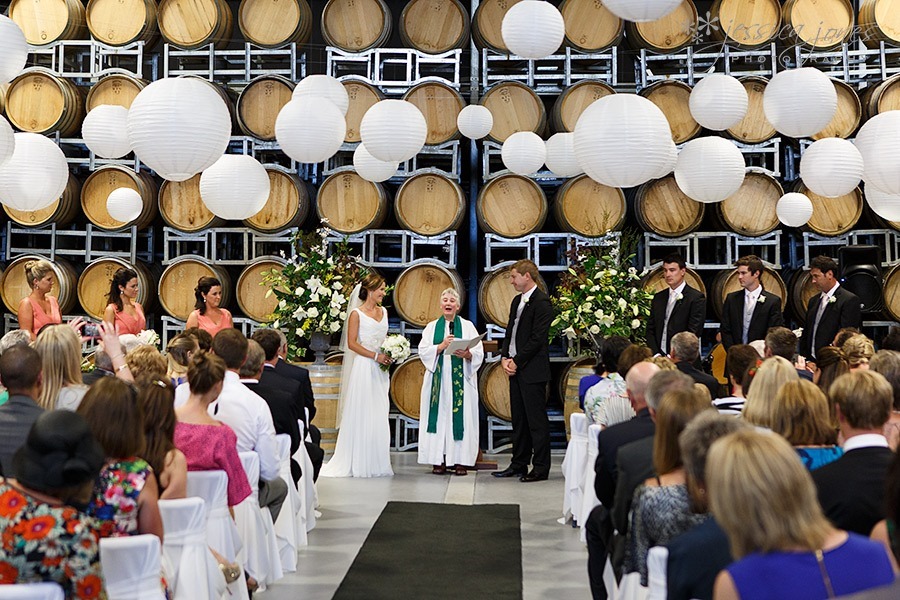 First kiss as husband and wife!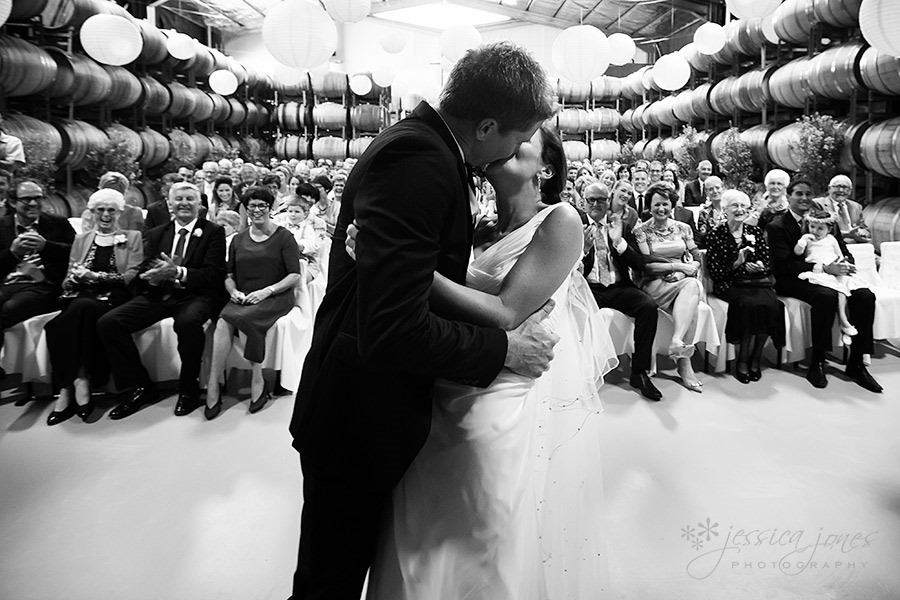 And I'm not sure that they could possibly be any happier!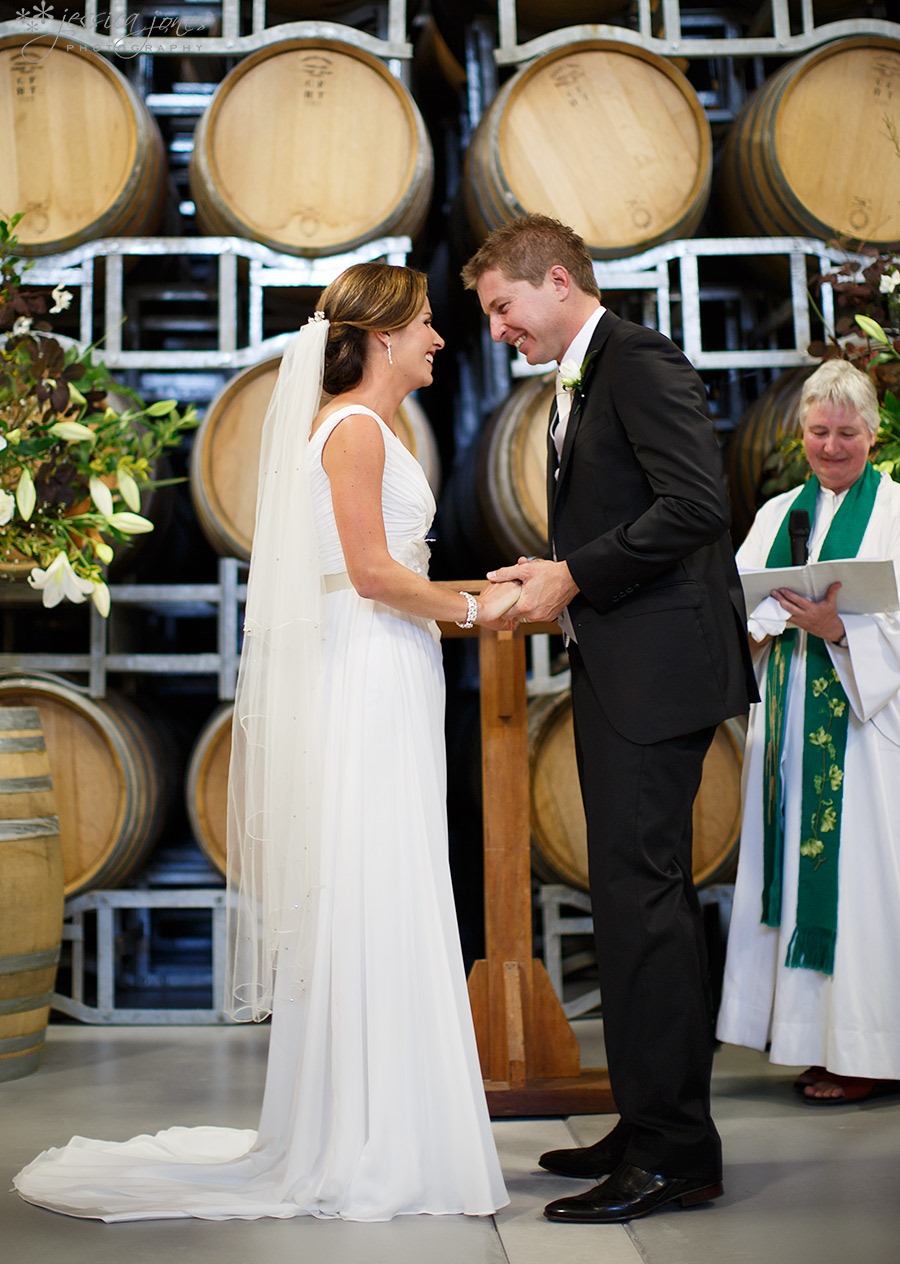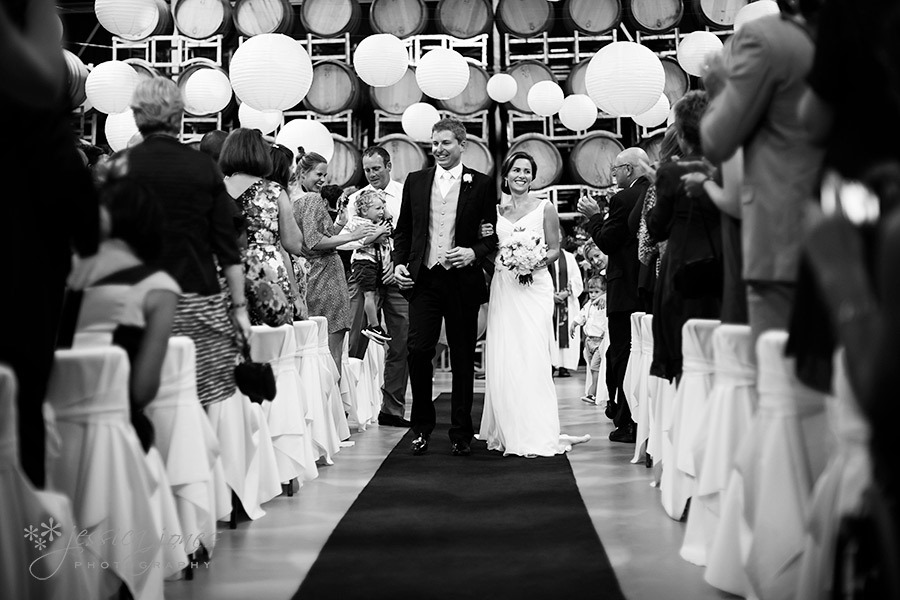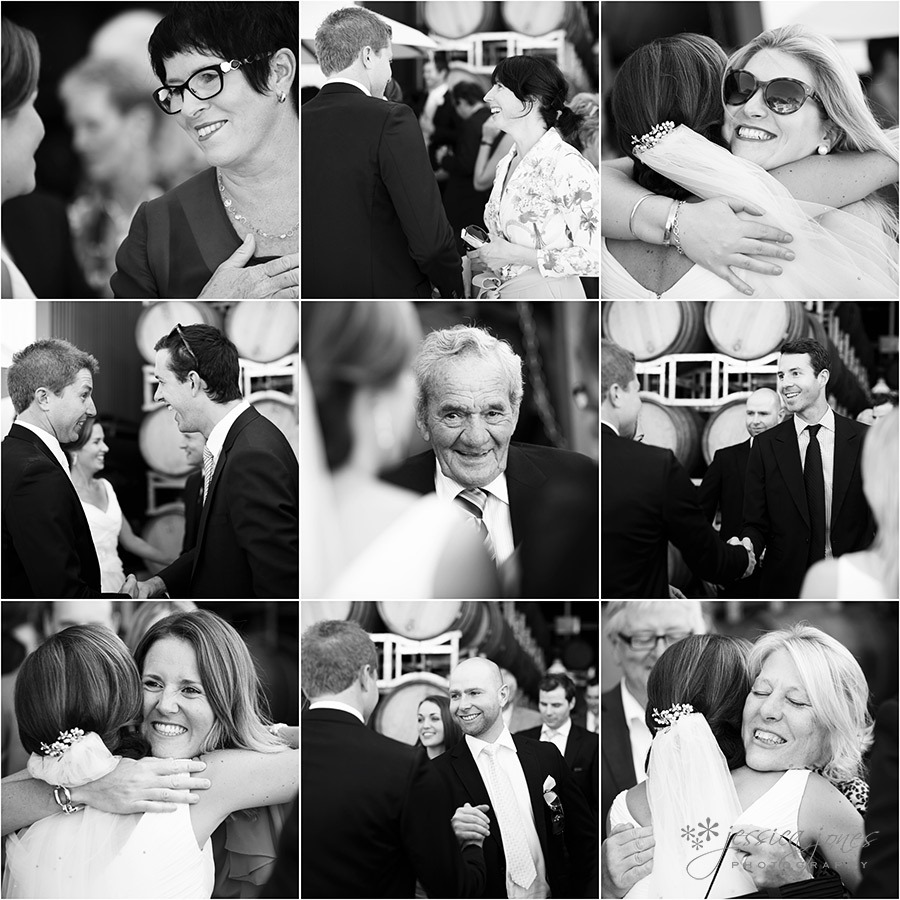 While Paul and I were shooting the congratulations, Emily, our daughter and often our assistant these days, found the boys hanging out in the car.  I think this is possibly one of my favourite shots of the day!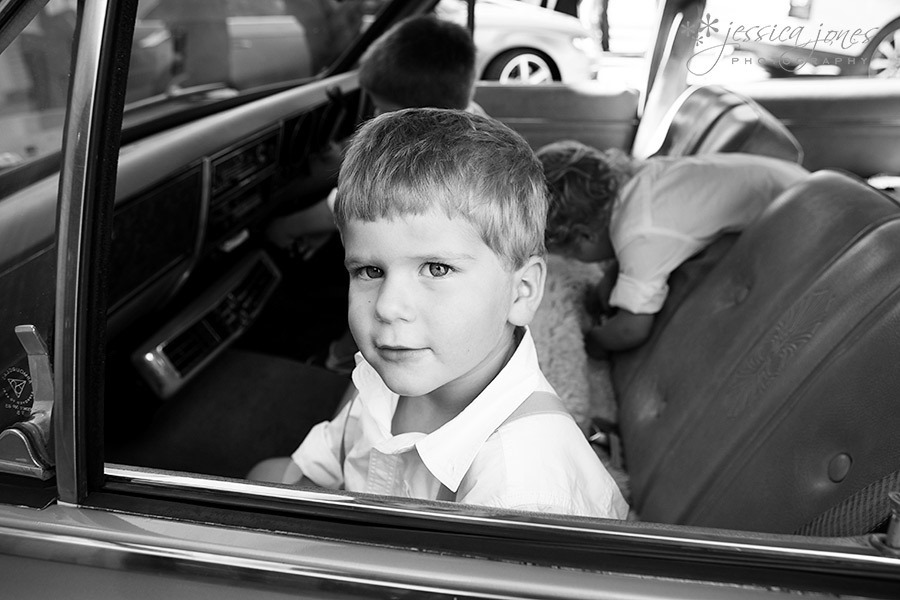 Then it was time to head up to the hill where Matt pulled off his amazing proposal!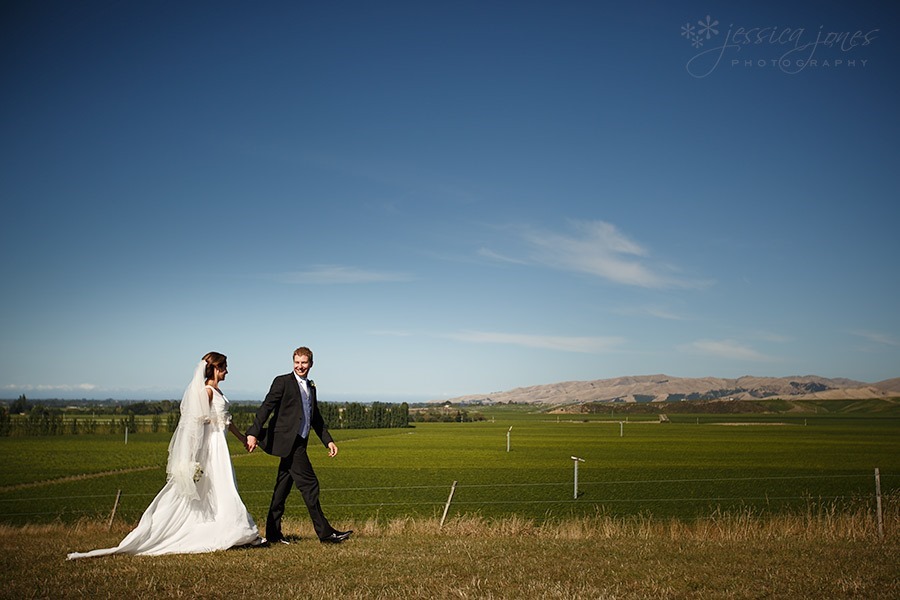 Beautiful ladies!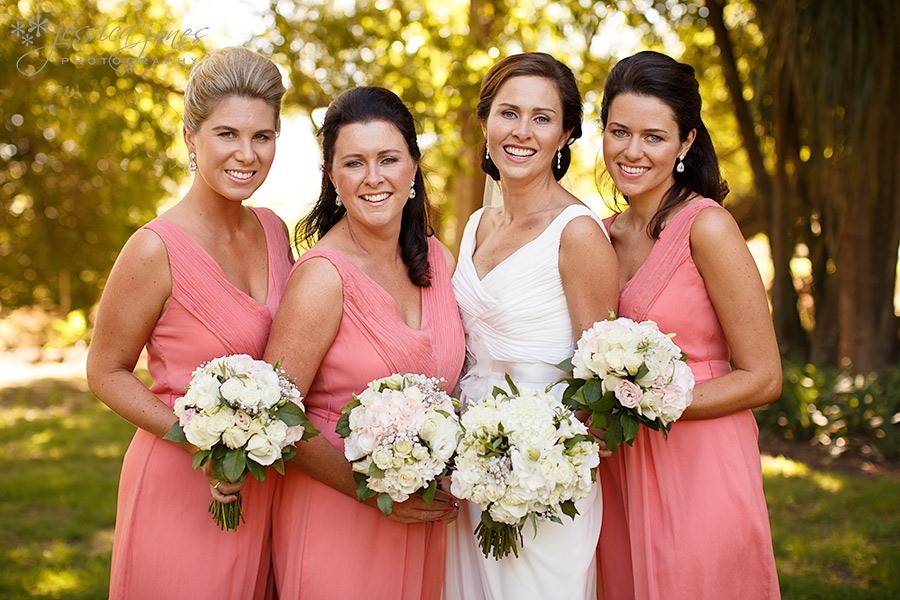 And actually, you guys are looking pretty swish yourselves.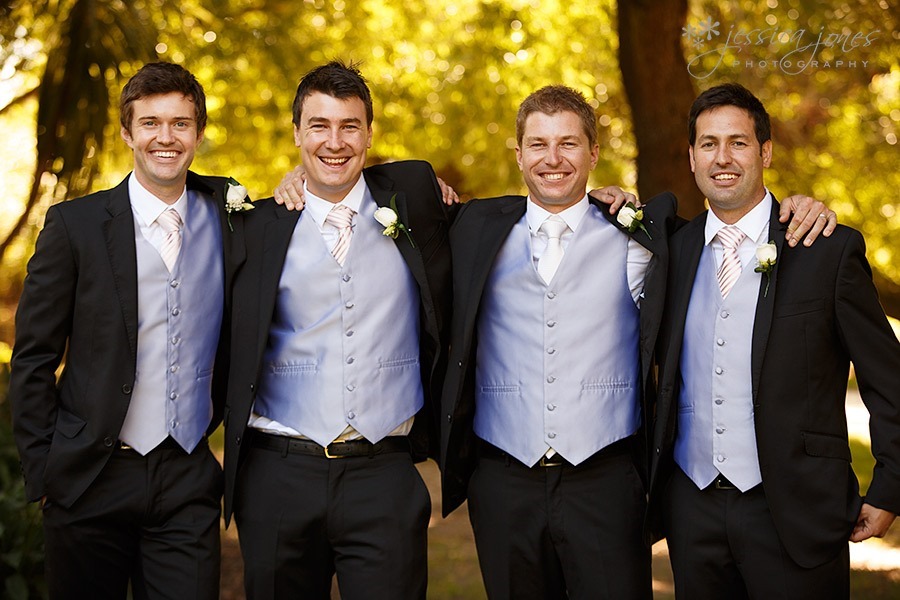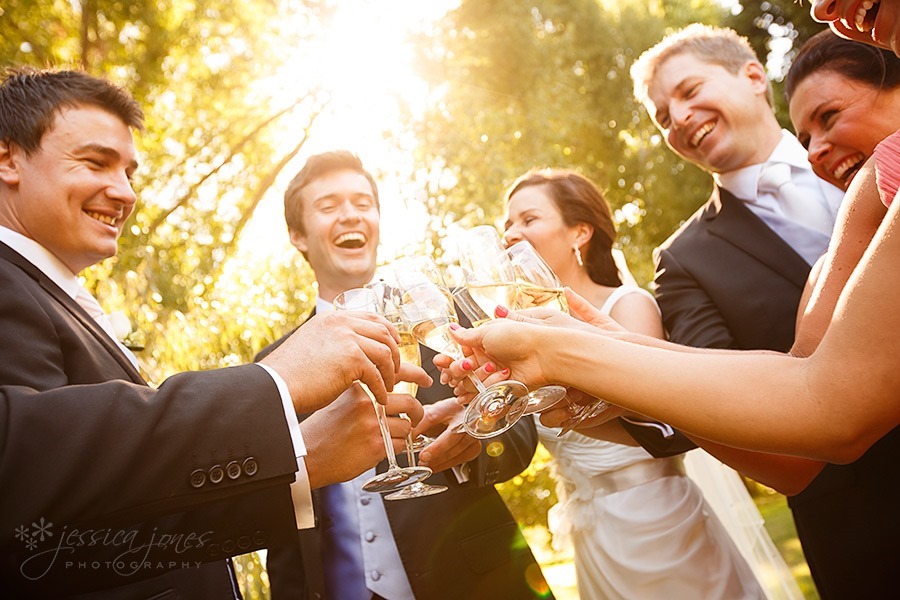 While all of the guests headed up to the Bell Tower and got settled in with a drink or two, we took a wee tour of the amazing property and found some pretty light and had some fun.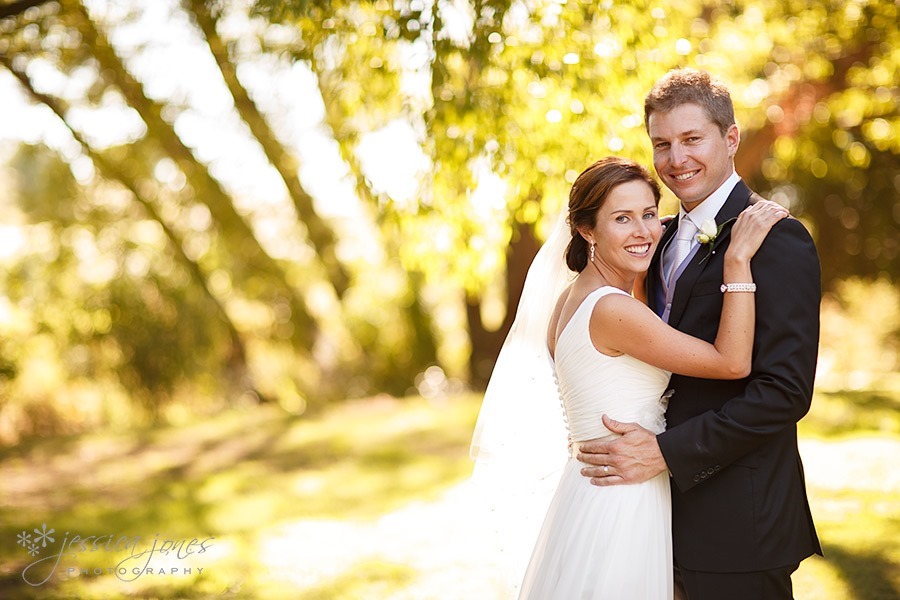 Matt and Jane have the most beautiful energy together, good looking AND lovely.  Bonus!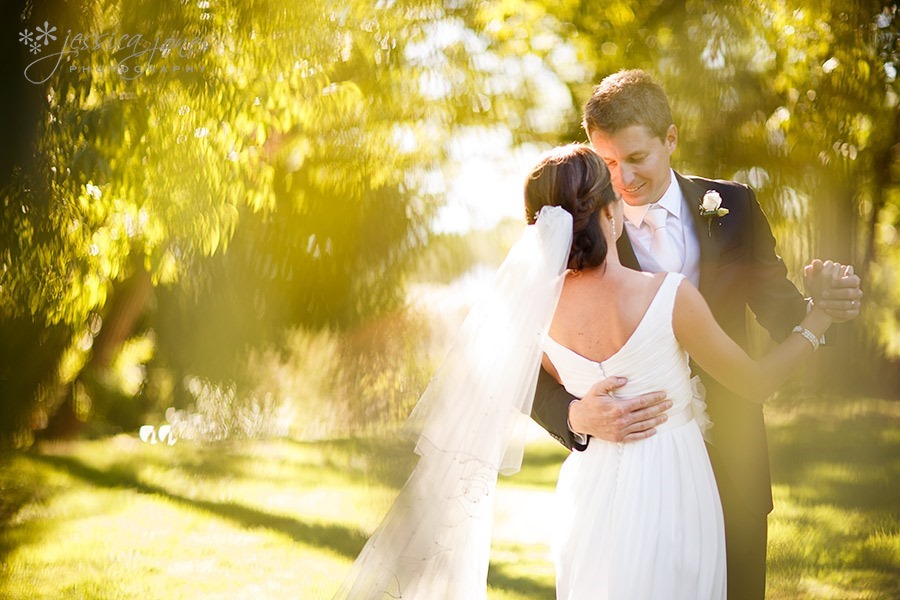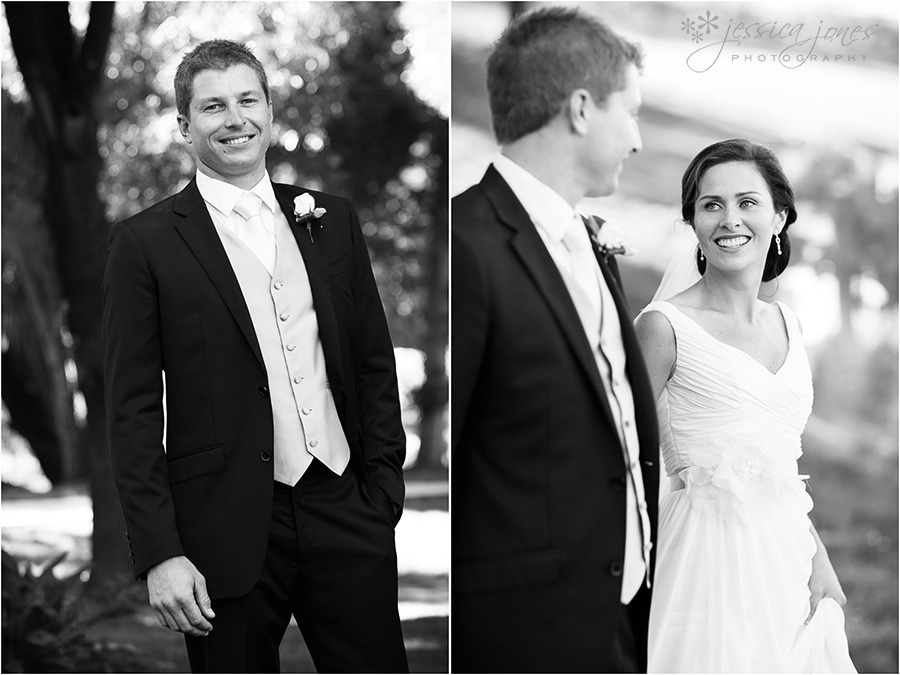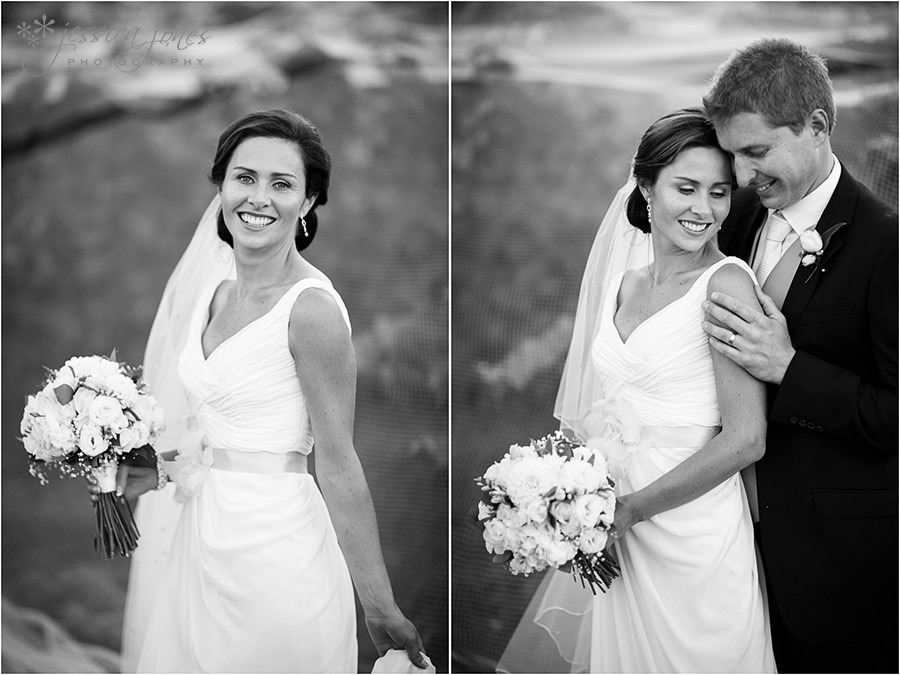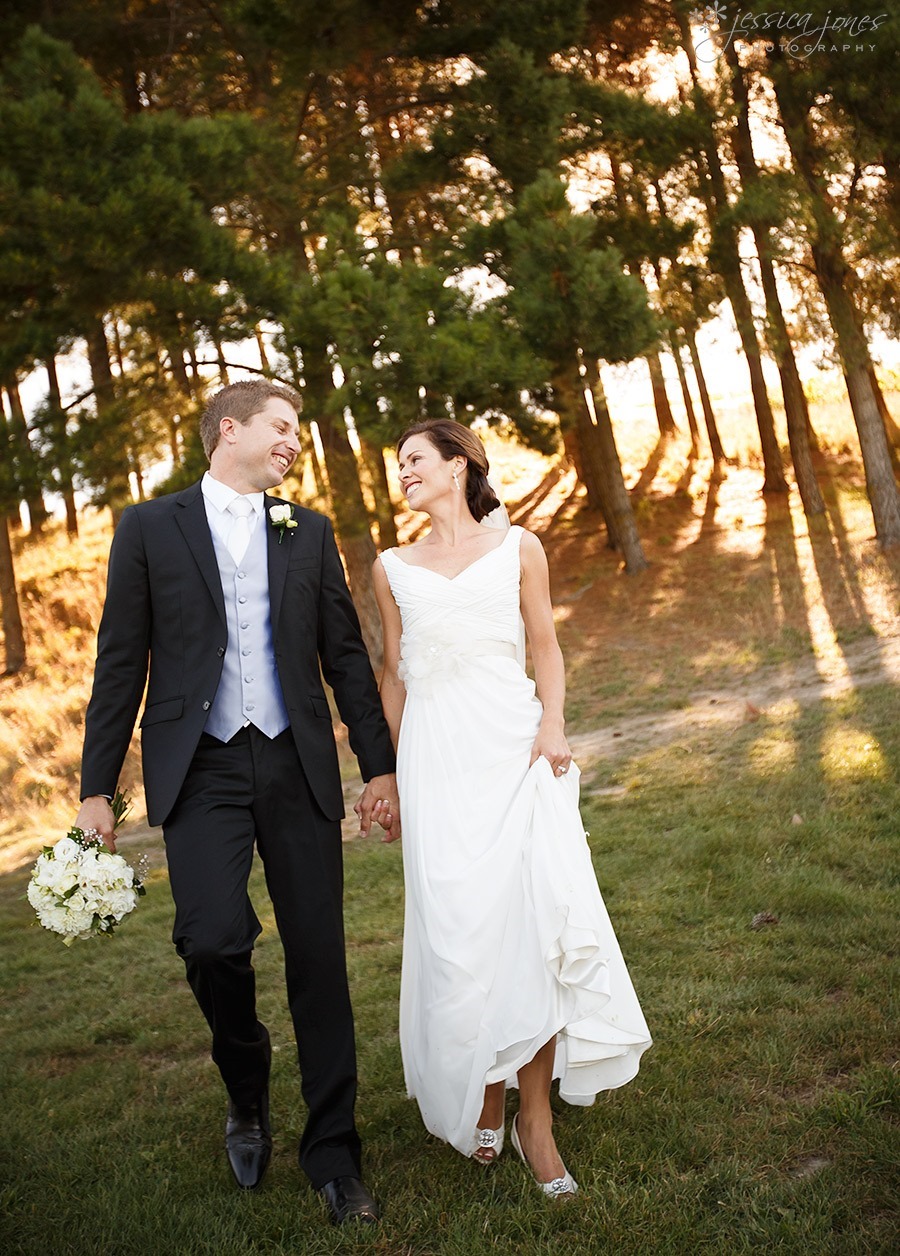 So pretty, as always, Nina!  Pink Poppie does it again.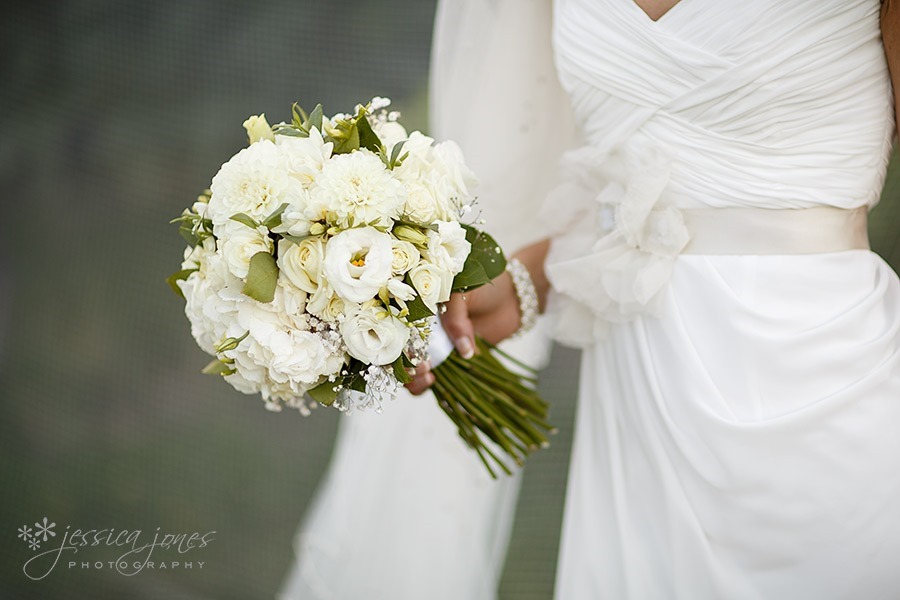 Then it was time to head up and join the others.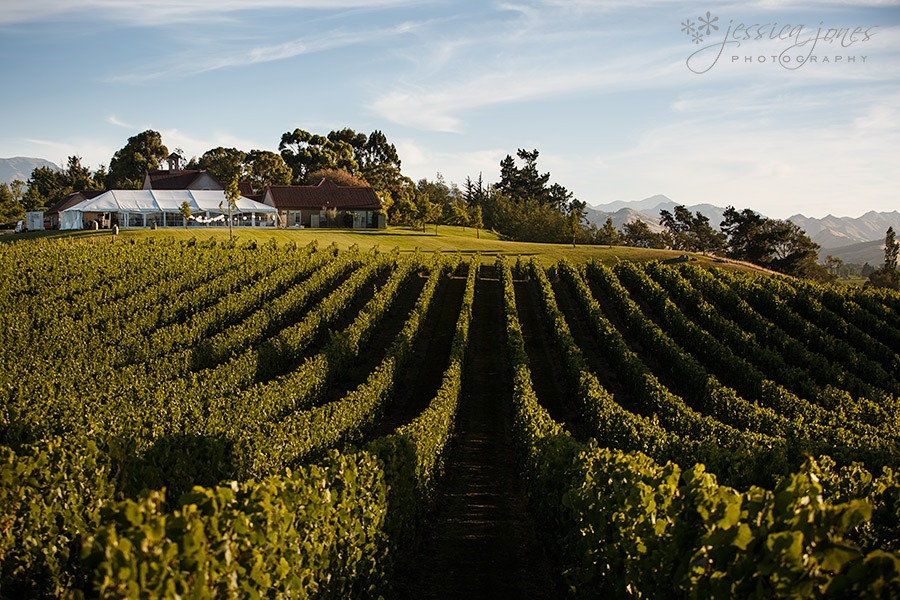 Inside the marquee and all of the planning shows itself in the most beautiful decorations.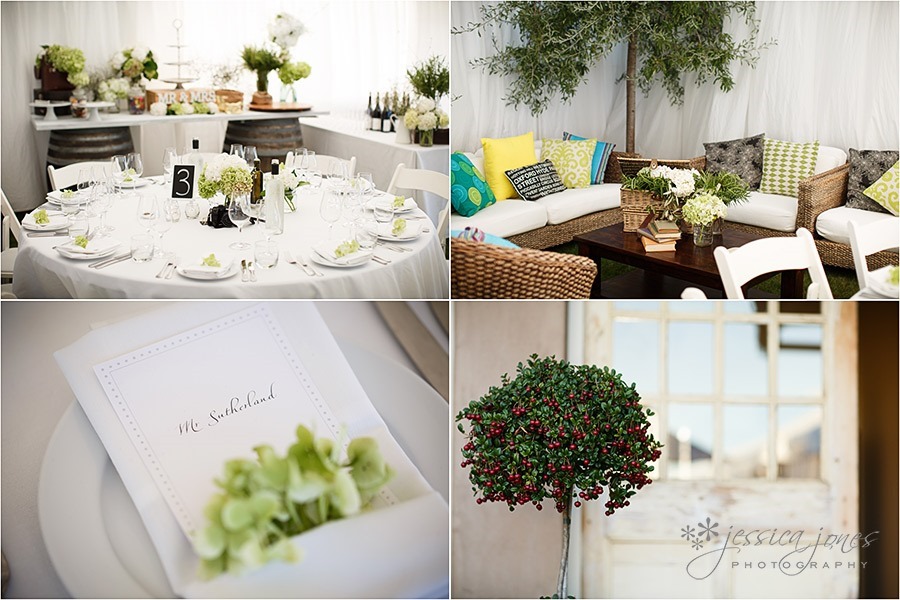 Wedding days are so special, not just because two people in love promise to spend the rest of their lives together, but also because of all of the loved family and friends together in one place at one time.  How often does that ever happen?  Loved ones from all over the world came together to celebrate and support Matt and Jane's marriage.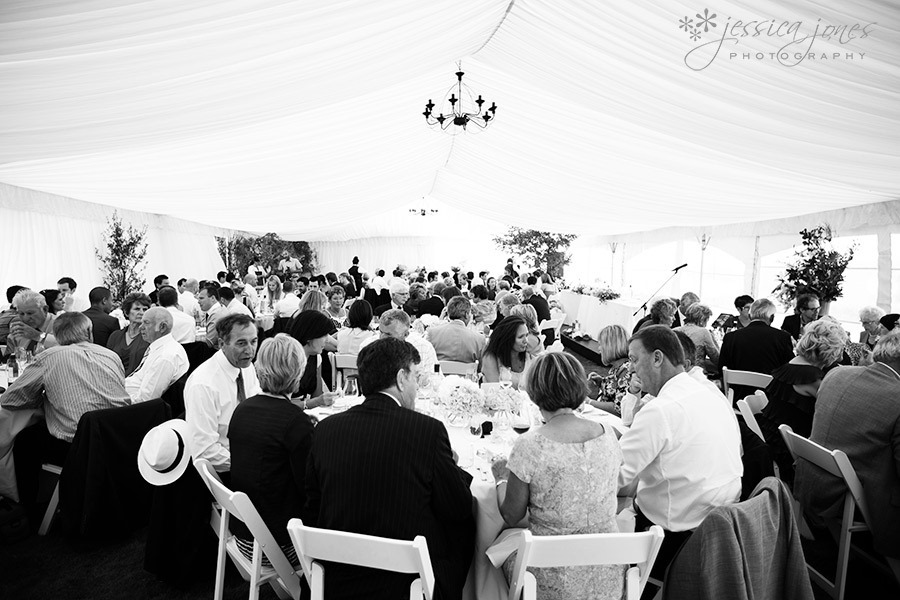 We love watching people's reactions to speeches, the laughter and tears, they all make our job even more enjoyable.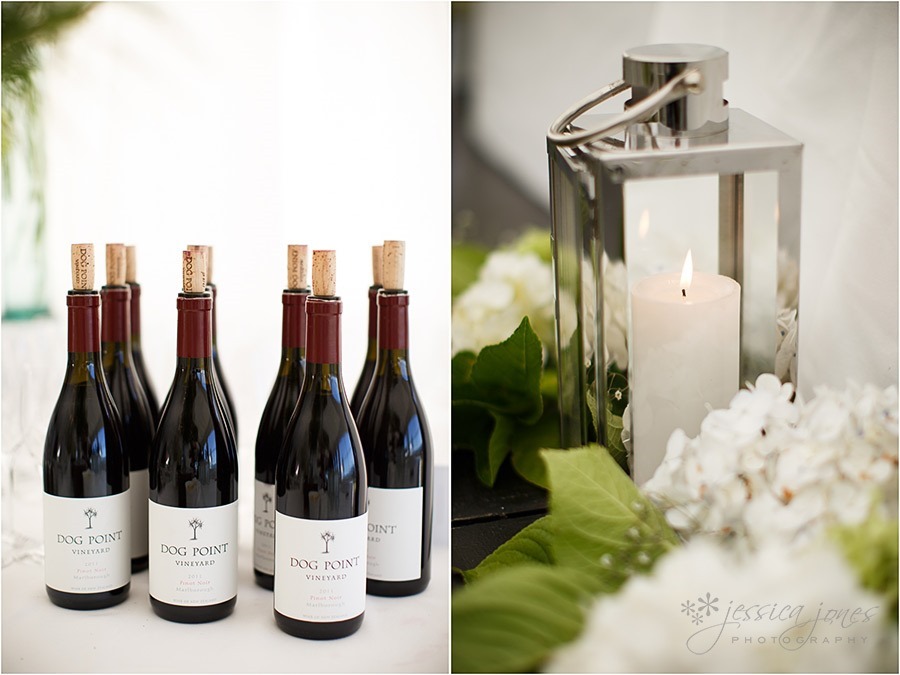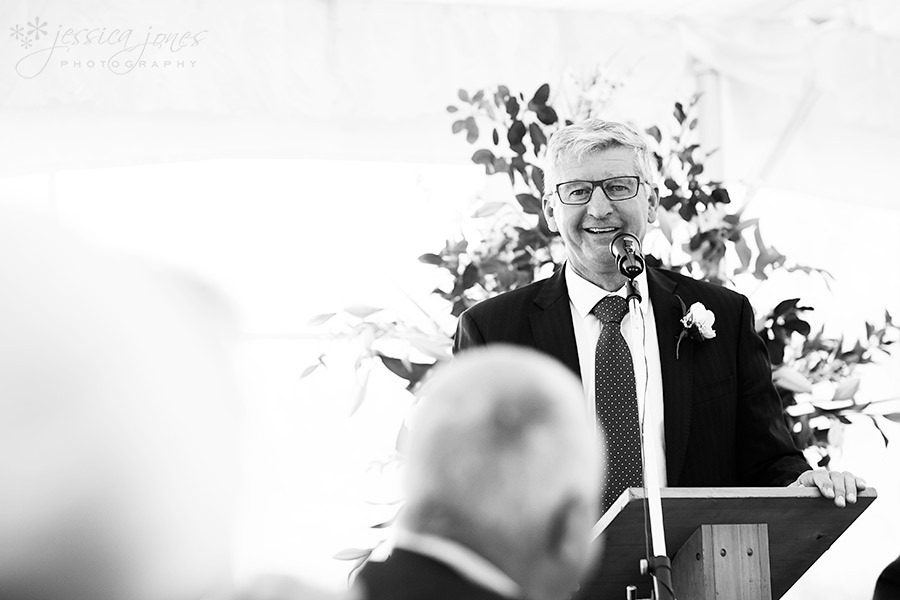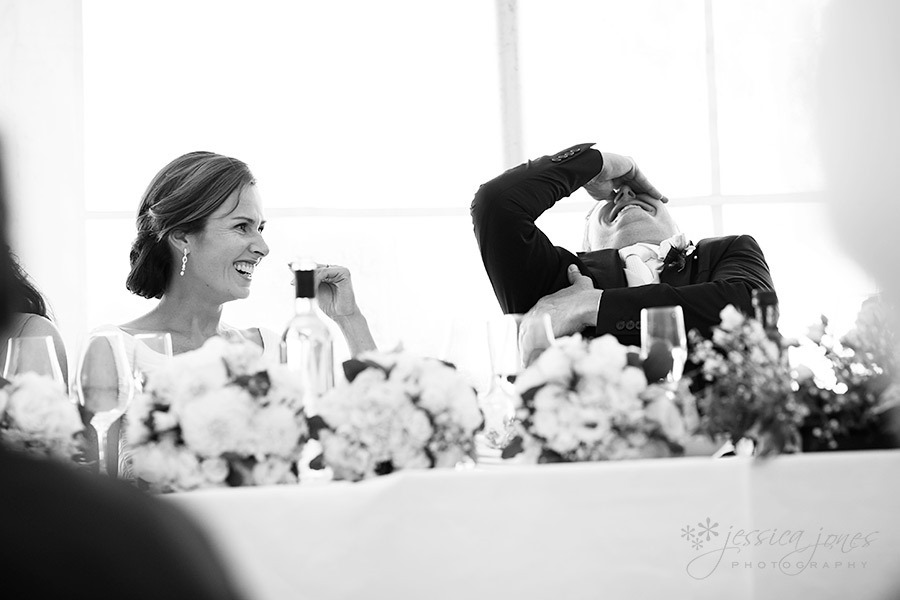 You can tell a lot about a couple by how they treat their guests, from the way they love the kids right up to how they take time with the older guests, Jane and Matt are right up there with some of the nicest people you'll meet.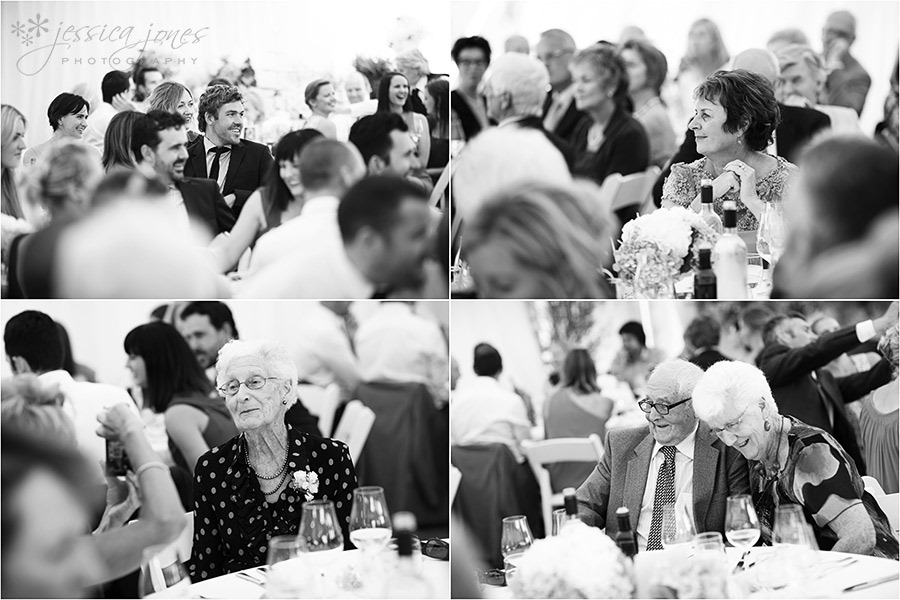 After Matt had proposed on the hill with the amazing view (and Jane obviously said yes!) they walked back here to the Bell Tower only to find a large collection of Jane's family from all over the country to surprise her and help celebrate their new engagement!  Could there be a more fitting place to have a photo taken?  I think not!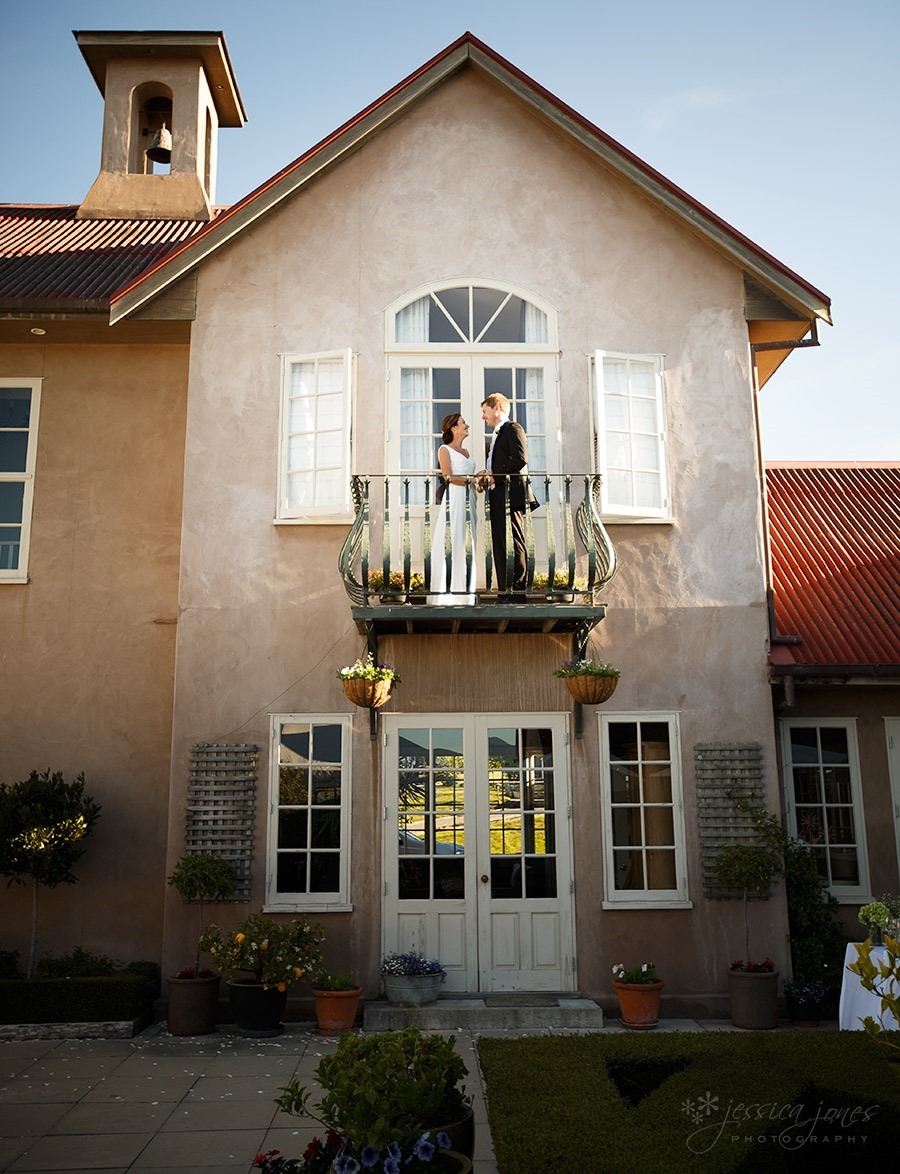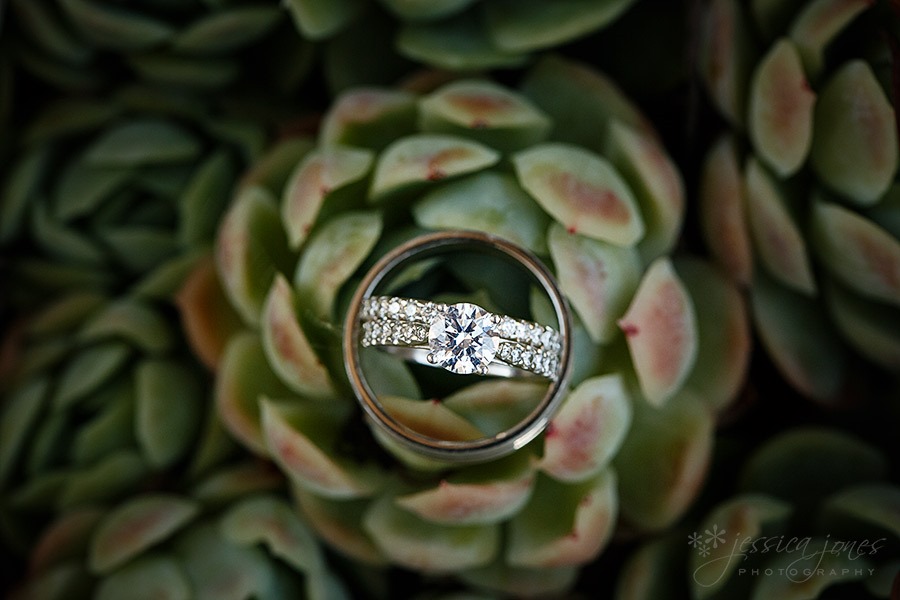 Jane and Matt, your day was gorgeous.  Thank you so much for welcoming us in and allowing us to capture the special moments and all the smiles!