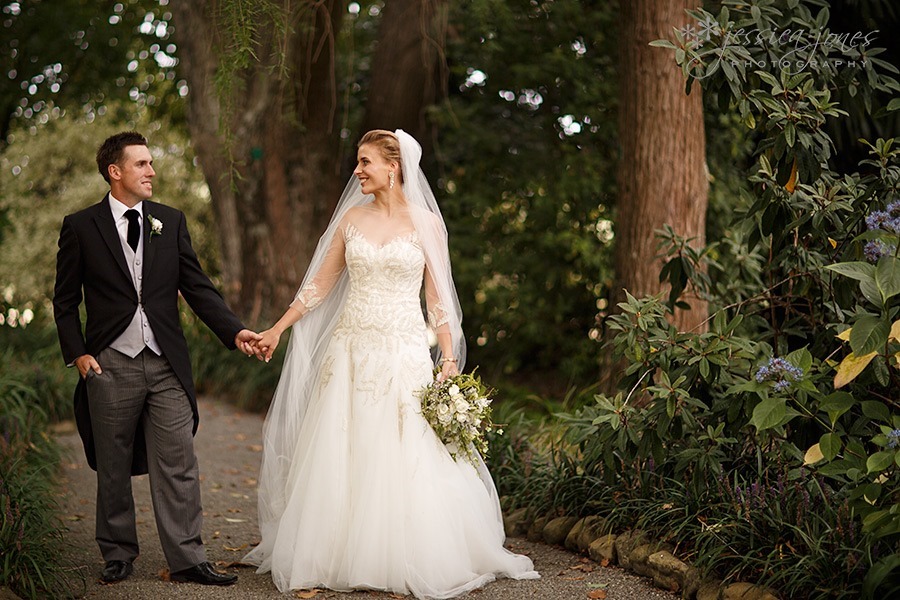 He brings her a cup of tea every morning.  Tells her "I love you" several times every, single, day.  He's learned to love highland dancing, he makes her giggle when she feels stressed, and the way he looks adoringly at her would make anyone melt.  And still he whispers to me "I think I'm punching above my weight", he clearly doesn't even know how perfect for her he actually is.
Sara has a way with her smile that makes everyone feel warm and entirely welcome.  Simon says he loves that welcoming smile at the end of a busy day.  He loves her organisational skills, problem solving ability and her cooking. He loves that she loves watching sport on TV.  He doesn't share her love of peanut butter, however.  I guess you win some, you lose some.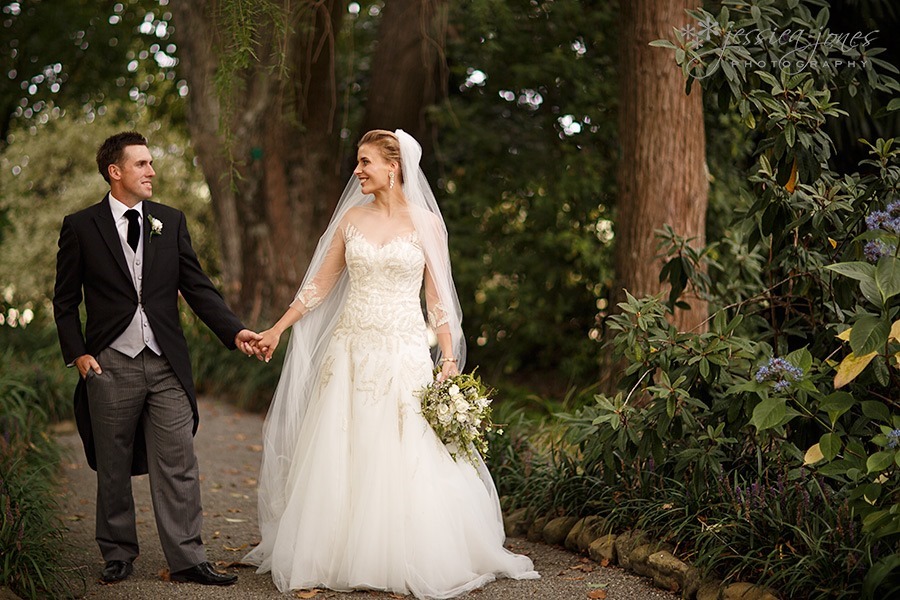 Sara and the girls started their day out at Auntsfield Estate where Deirdre and her team made a group of pretty ladies even more stunning!
Sara and her Mum have a very special bond, which was evident the moment I turned up.  Together they planned this amazing day filled with flowers, friends and a laser light show.  Yep, you read that right.  Laser lights.  Coolness point overload.

Stop it Sara.  You are just too gorgeous.  And Pink Poppie, once again, the flowers to die for.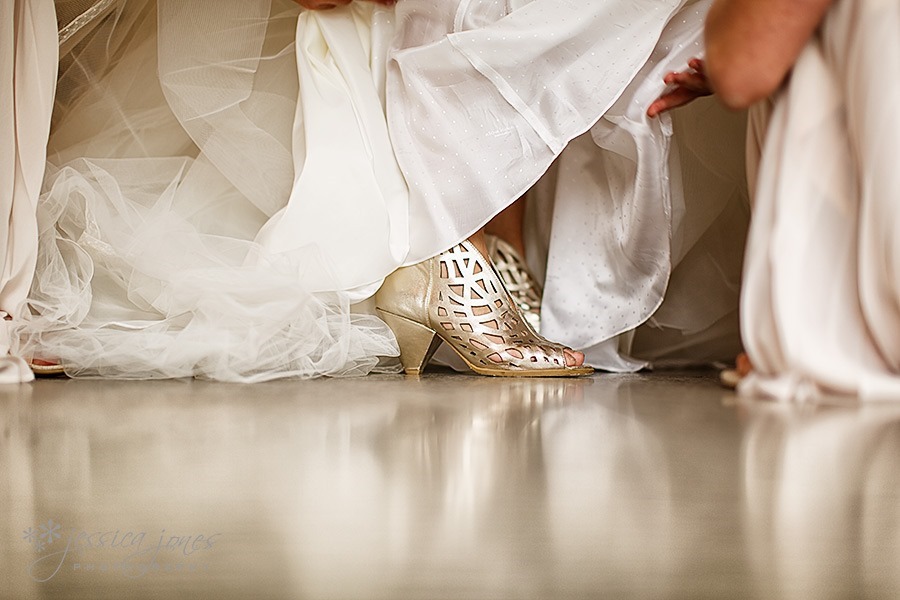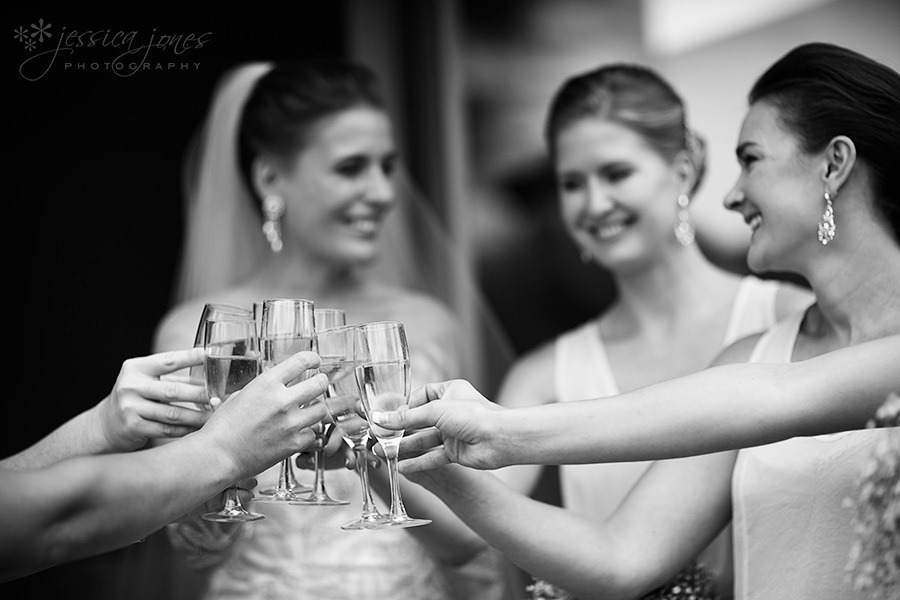 With time to spare we took a stroll to the old cottage across the field on Auntsfield Estate, which is by the way the oldest vineyard in Marlborough.  This is the original house which was the home to a family of five.  Next time one of your children complains about sharing a room you may want to show him or her this image, (and then bring up how you used to walk to school through the snow barefoot…)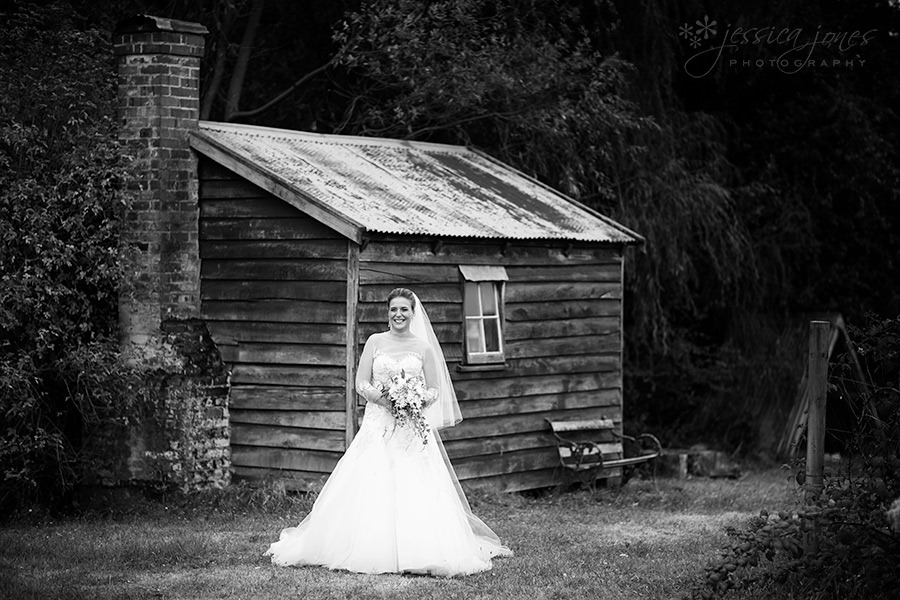 It was tricky for Sara to choose a small bridal party, there were just too many special friends.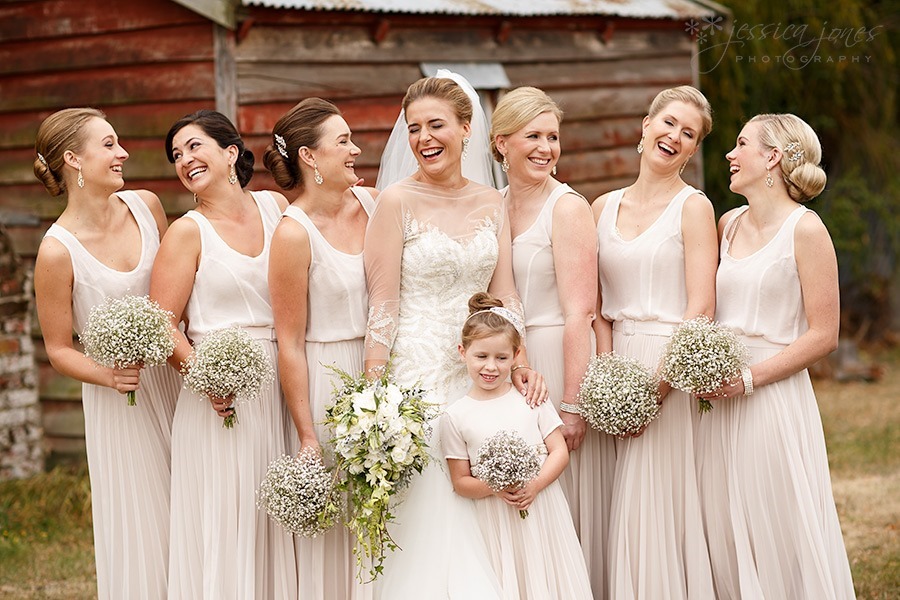 Meanwhile the boys are working on getting the ties done just right with a bit of expert help from Sara's dad.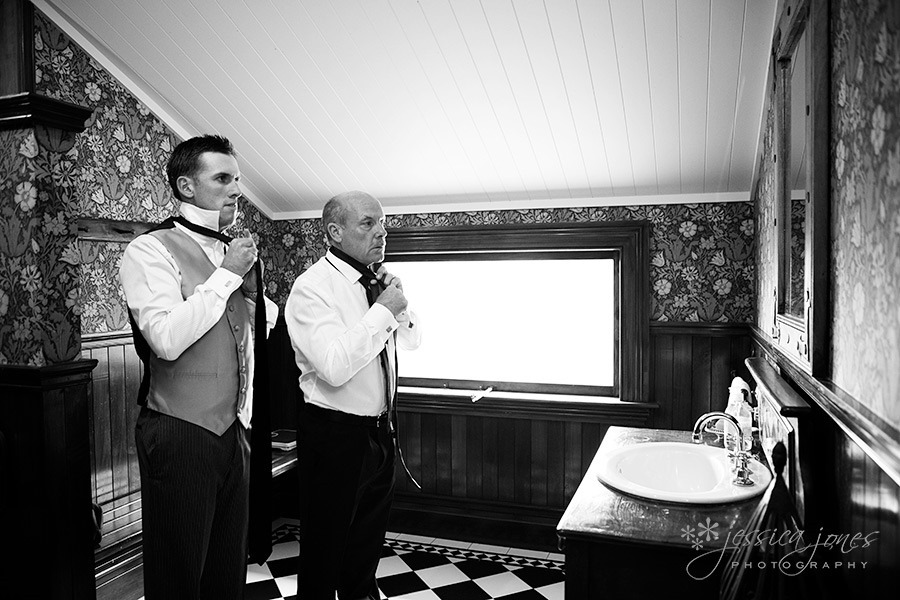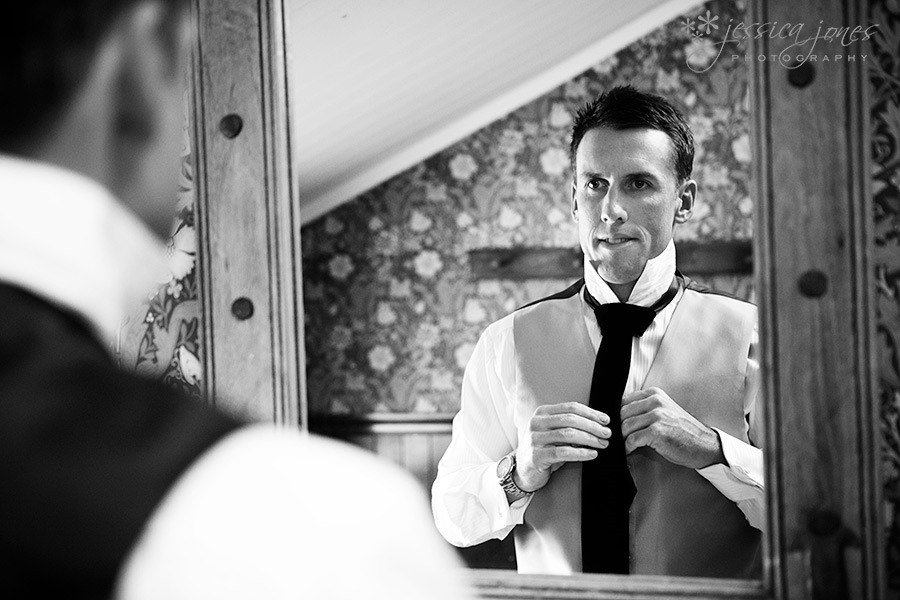 Enveloped in pretty light and stunning surroundings, Simon opens the card and gift from Sara.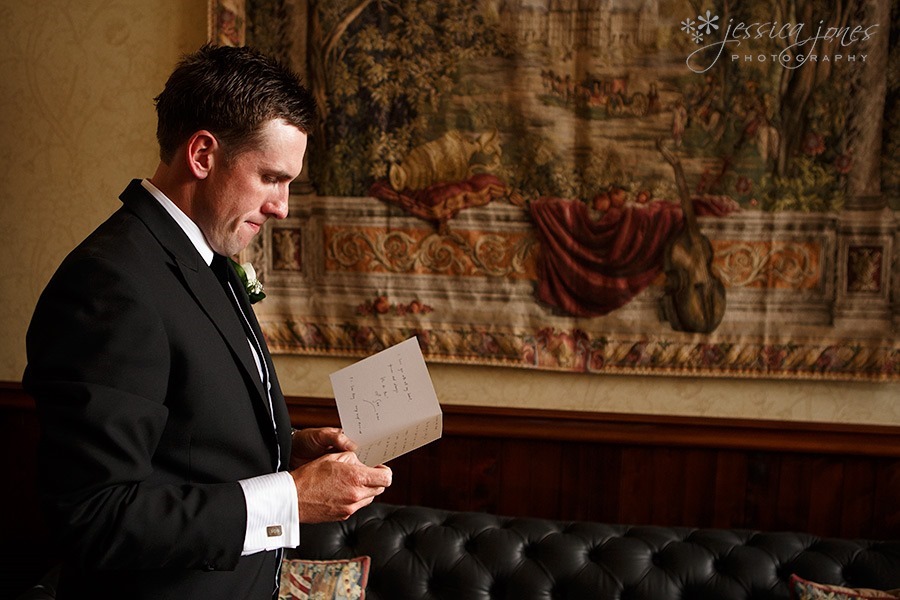 Coolest clock ever!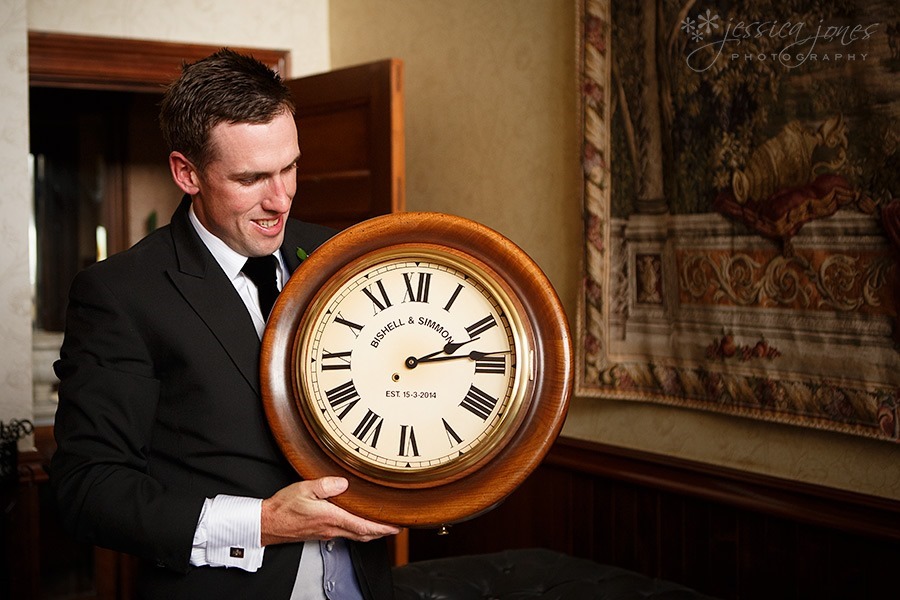 A final toast before the boys head off to the church…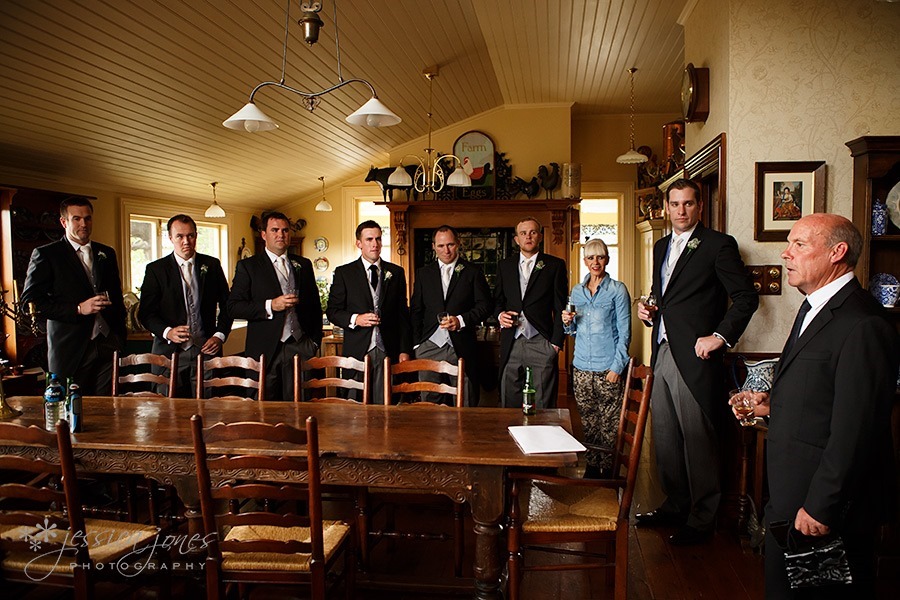 In their super cool party bus!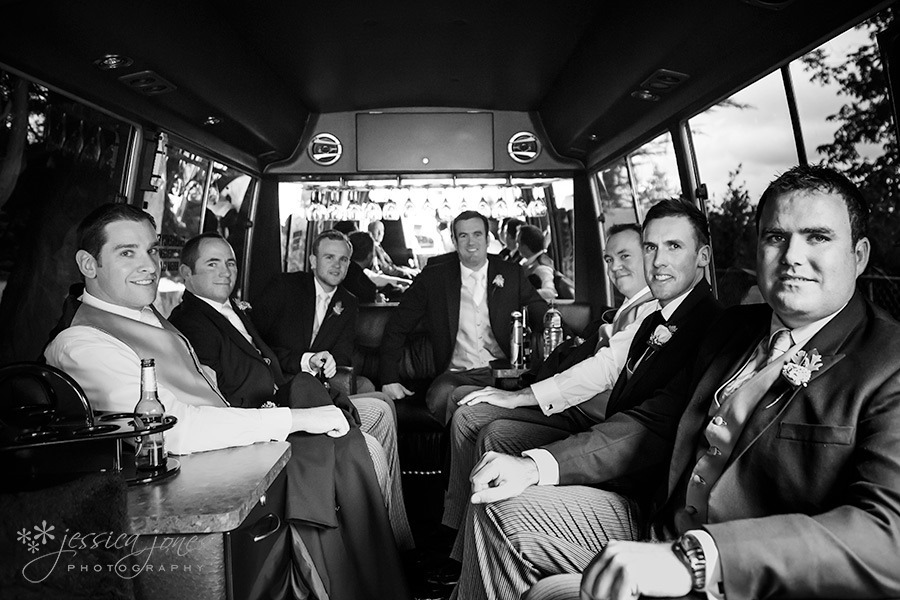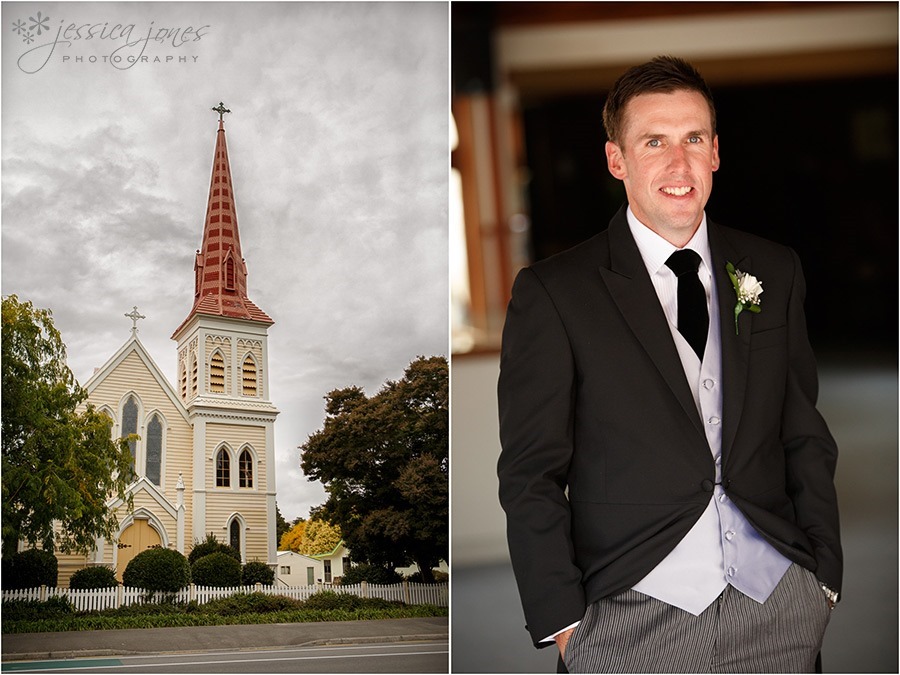 The nervous wait, and the anticipation builds!
Some people just have to try and get a better view, even if it means squishy-glass-face.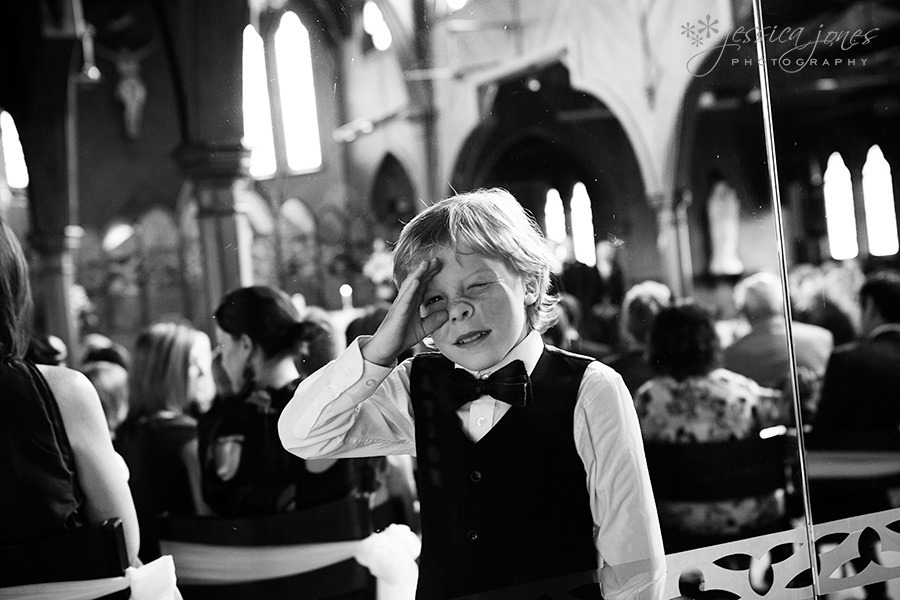 And then the music starts, a church organ, two violins and three bagpipes.  It was amazing!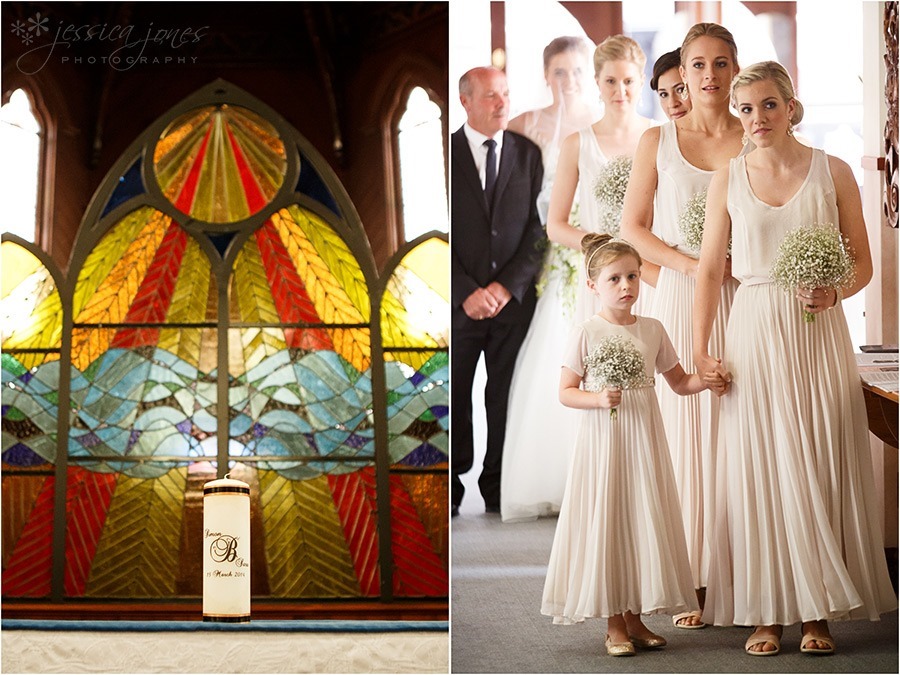 This moment was as surreal, emotional and beautiful as it looks.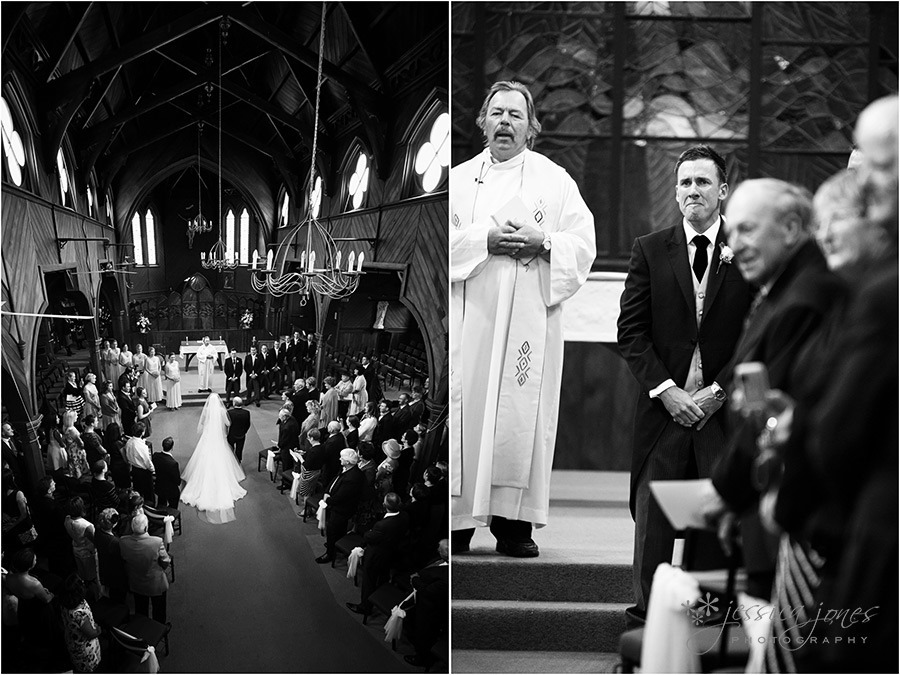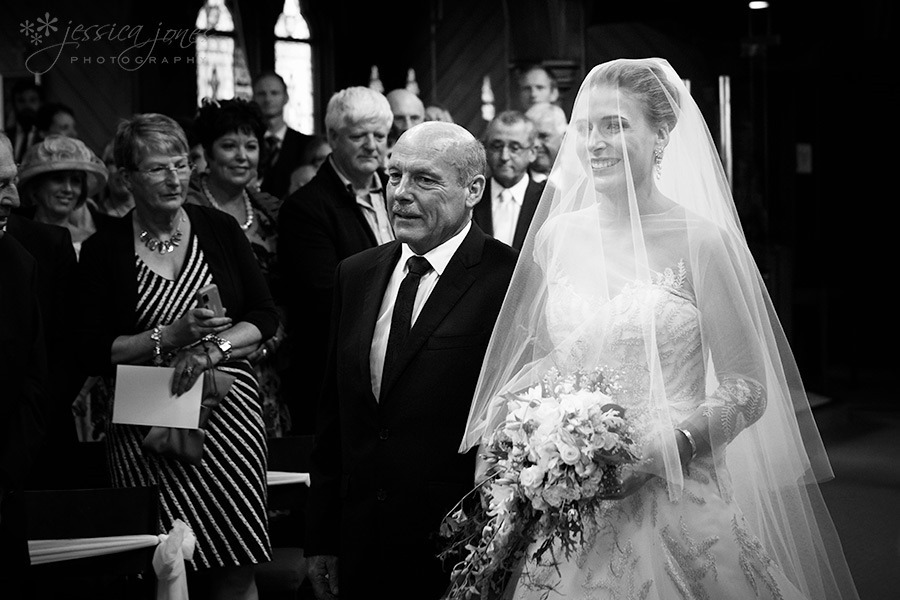 St Marys Church was the perfect setting for Simon and Sara's wedding.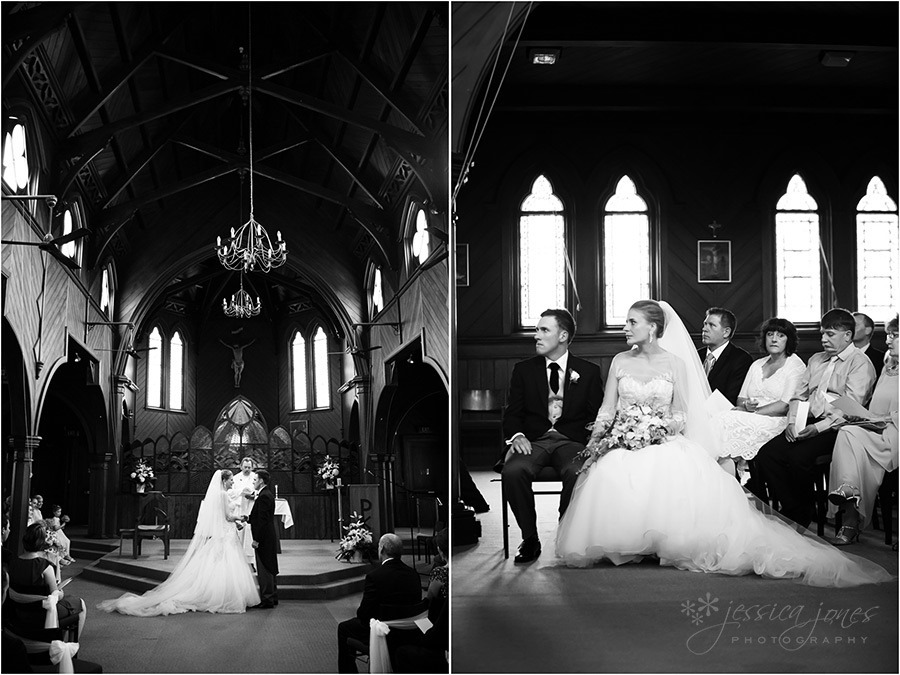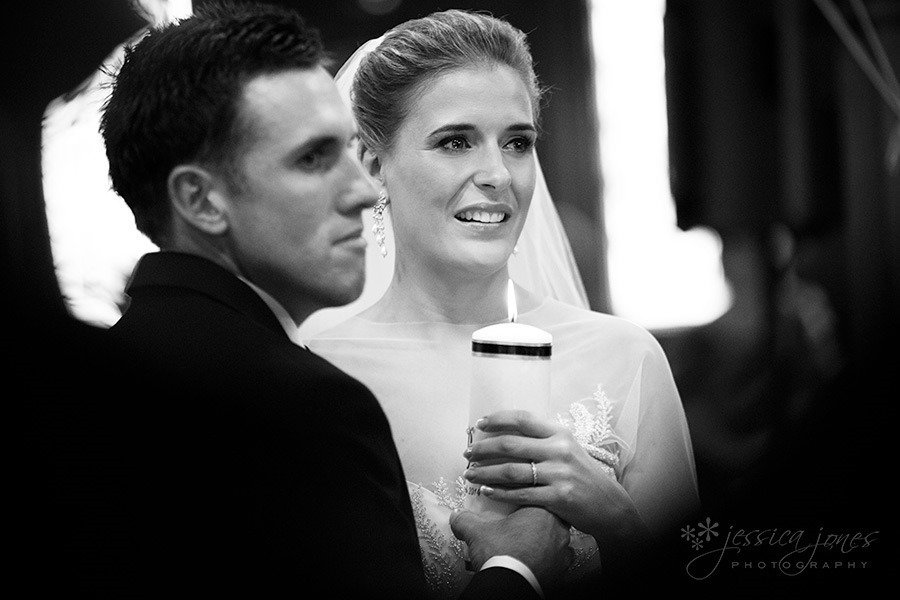 While Paul and I were on the ground floor, we had Emily up on the balcony getting the grand scene.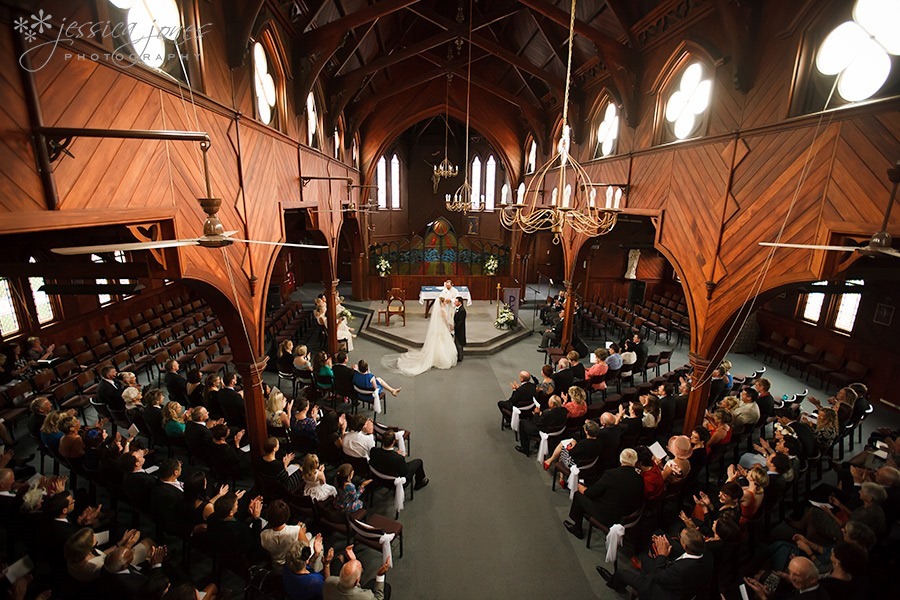 And then they were married and greeted by a guard of honour made up of golfers and highland dancers.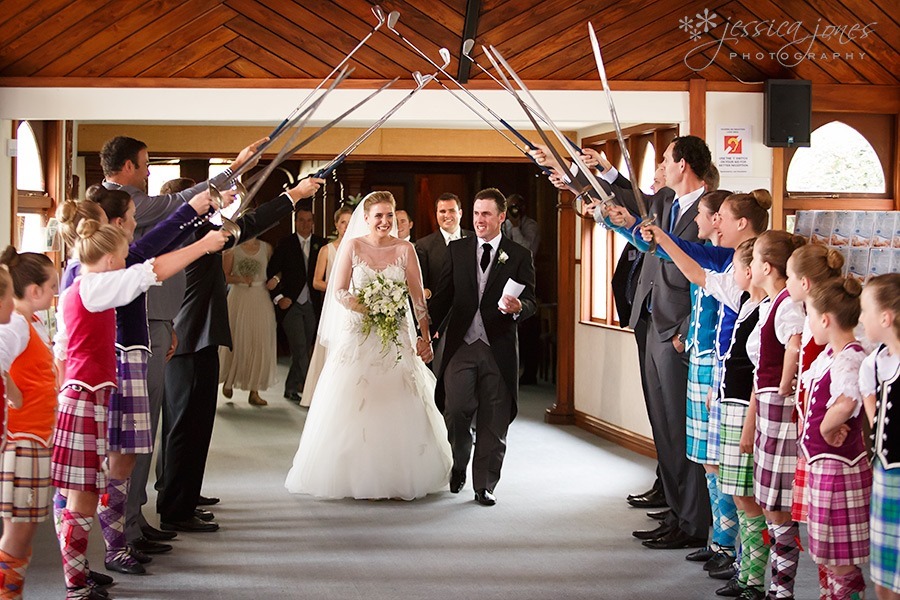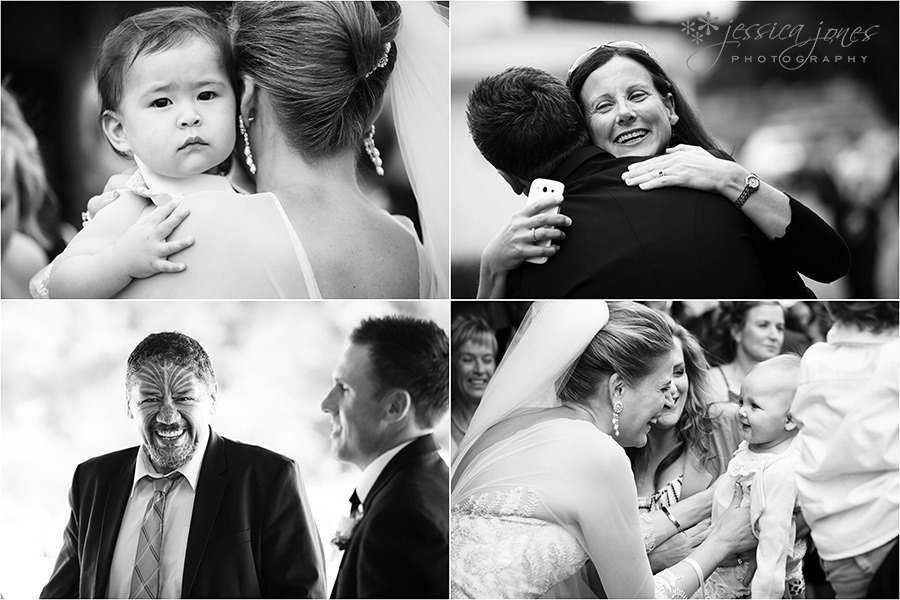 Sara's Mum, Robyn, is a dance teacher so what better way to bring some sparkle into the day than by having some of the young dancers join in?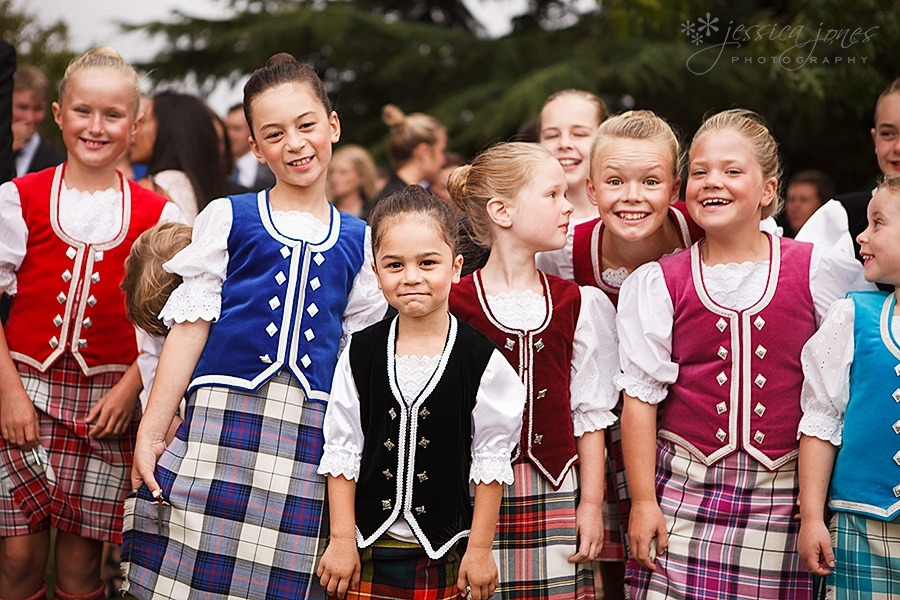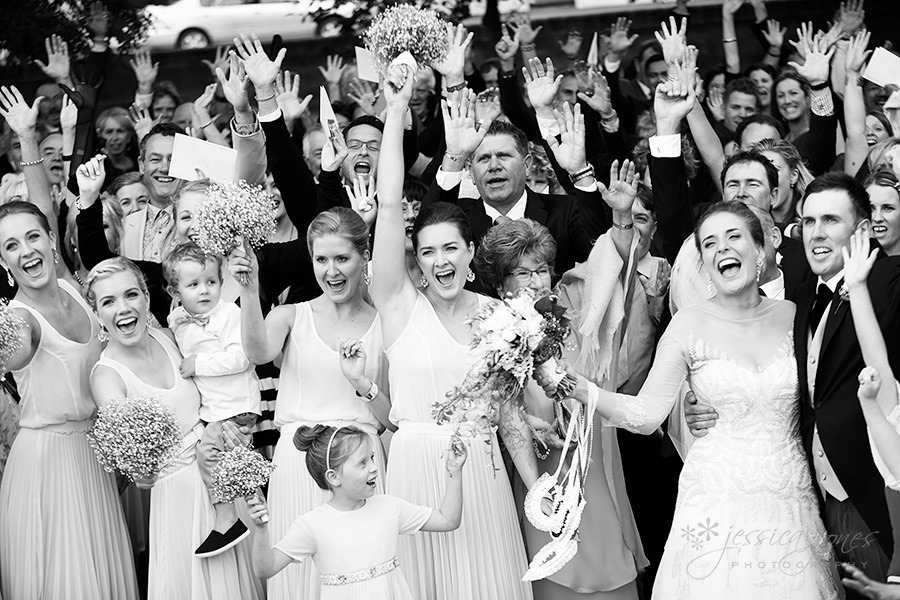 What a super looking bridal party!



Sara and Simon had planned their day to perfection.  The venues, the timeline, the vendors, everything was perfect.  However, they hadn't counted on Cyclone Luci joining them for the day.  While the worst of it had petered out, we were still promised some pretty grotty weather. 
I don't know if it was because I asked God very nicely, or if Metservice just aren't that great at delivering what they promise, but we managed to avoid what was promising to be heavy rain and gale force winds.  Score!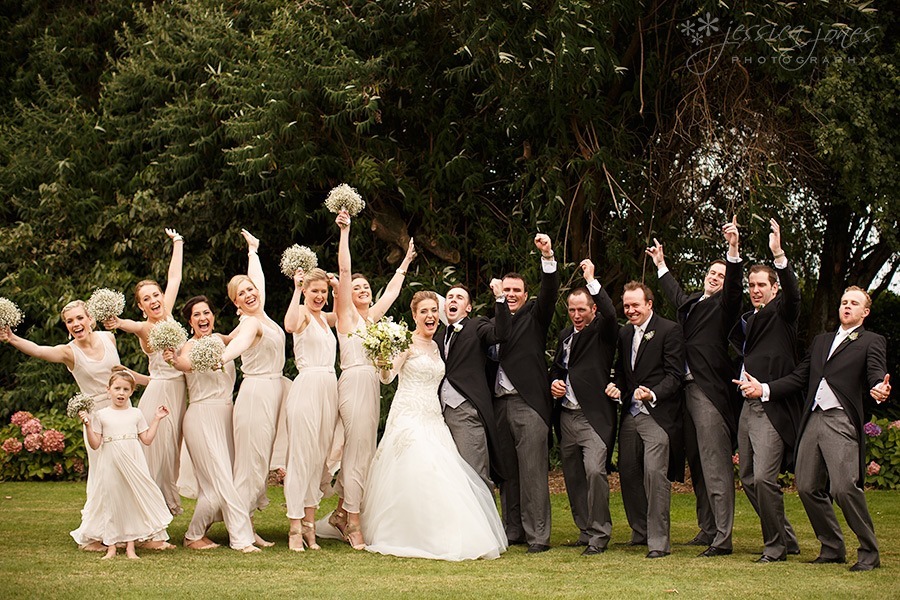 So while it was a little chilly and breezy, everyone was still full of smiles.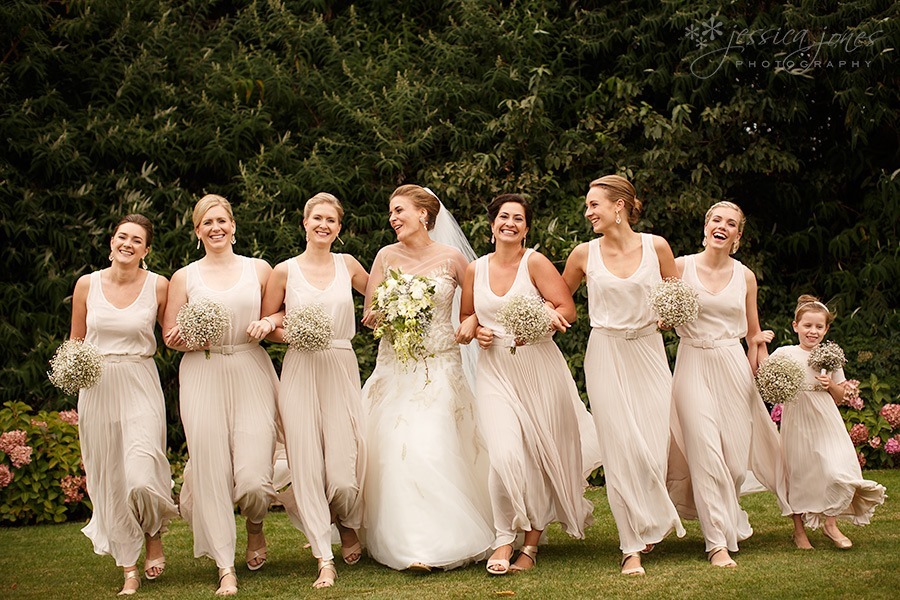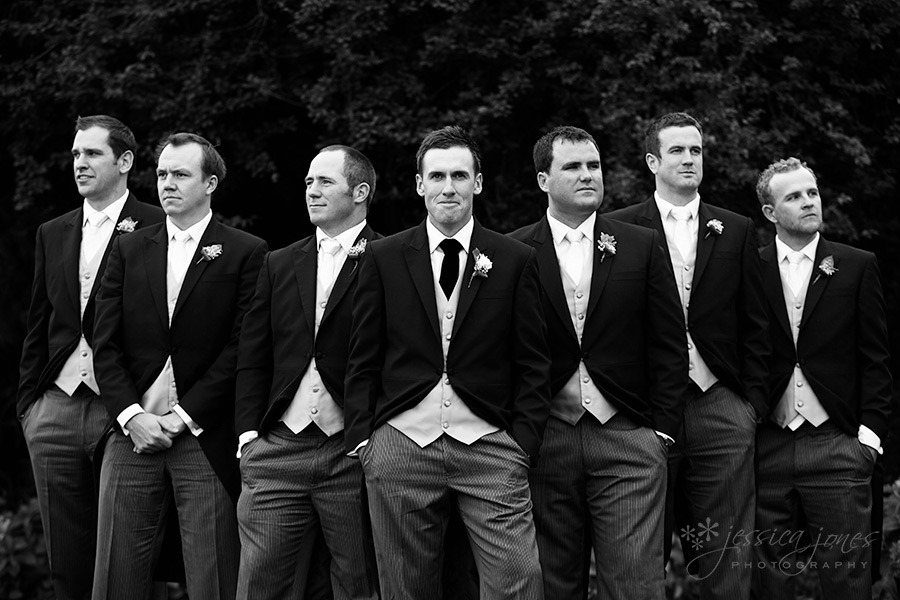 We headed to Simon's family farm which has been in the family since the late 1800's.  Pretty epic to have this kind of heritage going on in your wedding photos.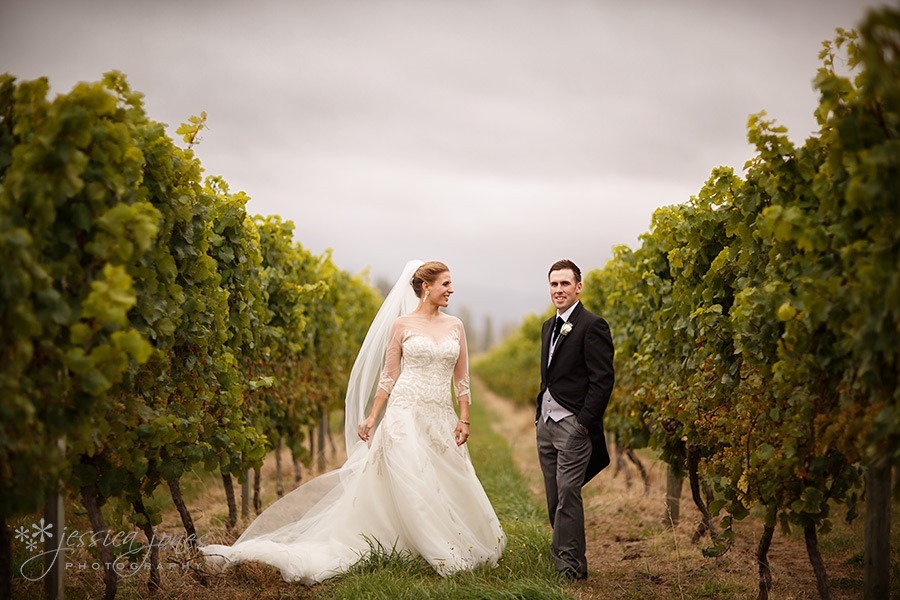 Simon's Mum, Diana, passed away only months after Simon and Sara got engaged.  She was so thrilled for her boy and her memory was a very special part of the day.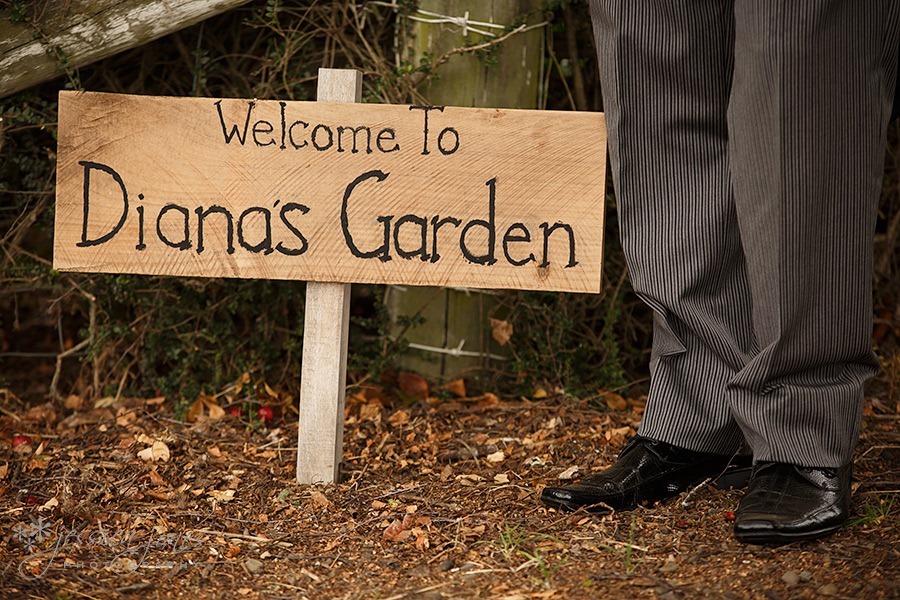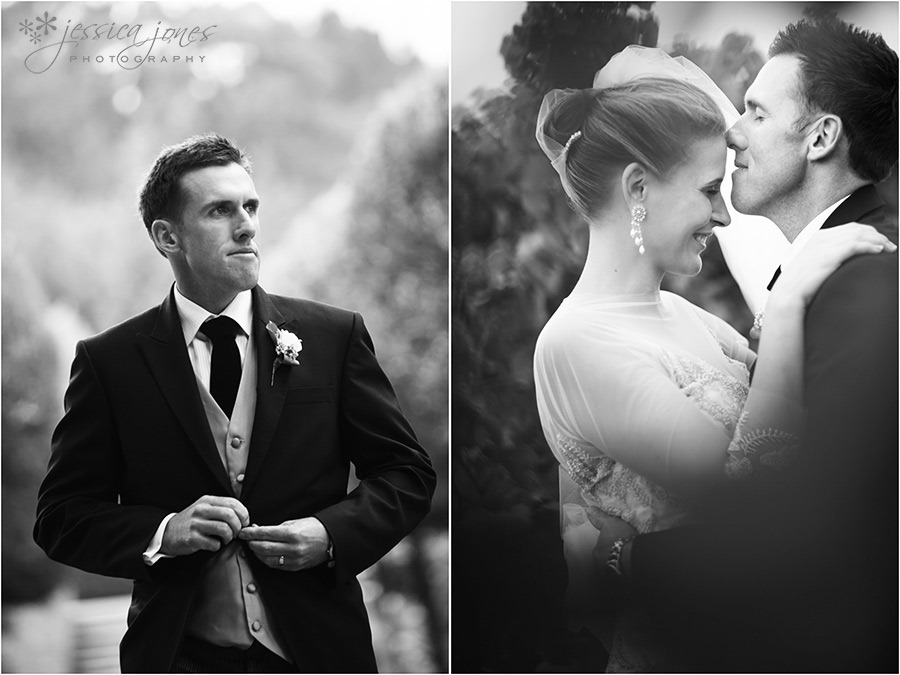 Then it was off to Timara Lodge where an evening filled with love and laughter and laser lights was planned.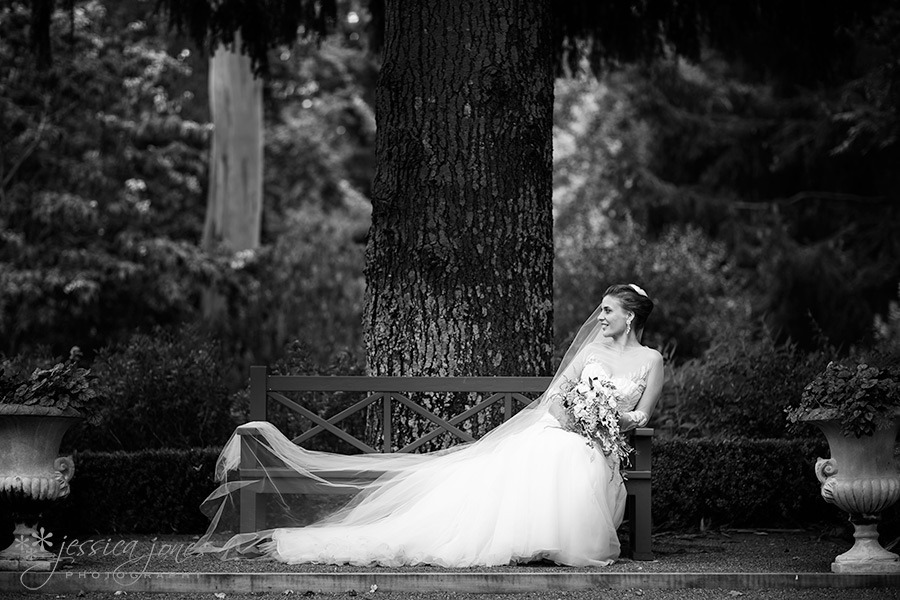 But not before we stole these two away for a few more portraits.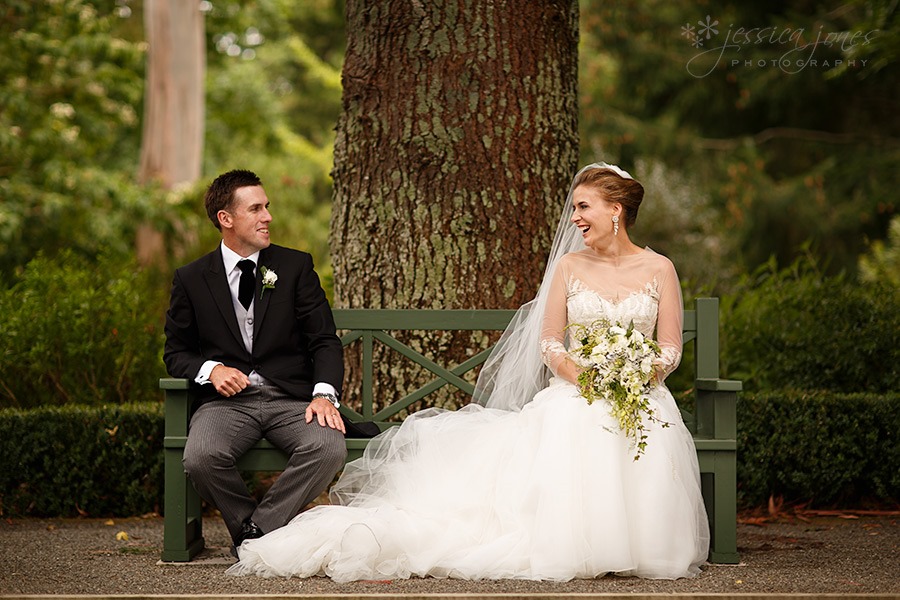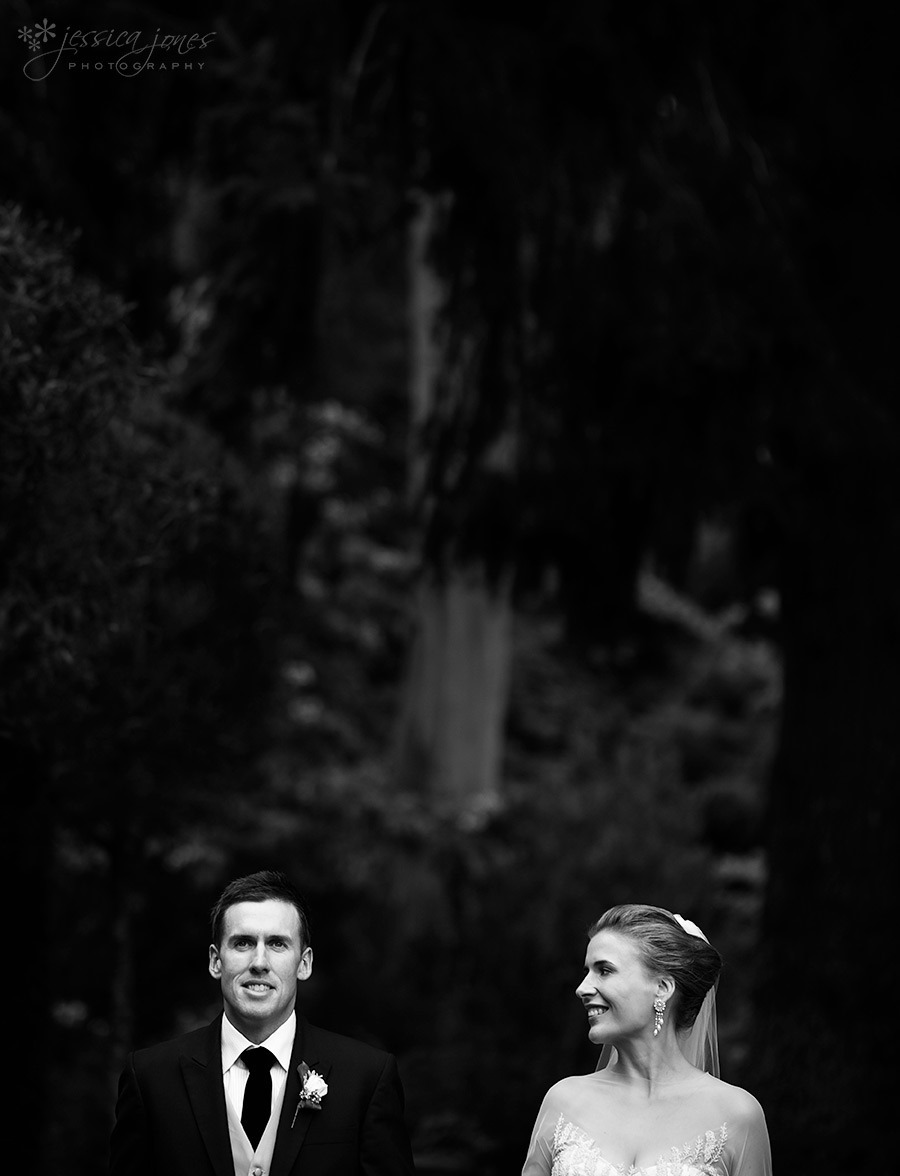 When we had our engagement session with Sara and Simon I spotted that she was a dancer (I can generally spot a dancer by the way they stand and move, it's like a party trick skill, for very dull parties).  Anyway, so I asked if she had done dancing before and she said that she was a highland dancer.  She seemed quite happy not to tell me all about how amazing she was, so I asked if she was any good.  Simon then piped up and said that she's the New Zealand Champion of Highland Dancing.  Nine years running.  So yes, she's pretty good!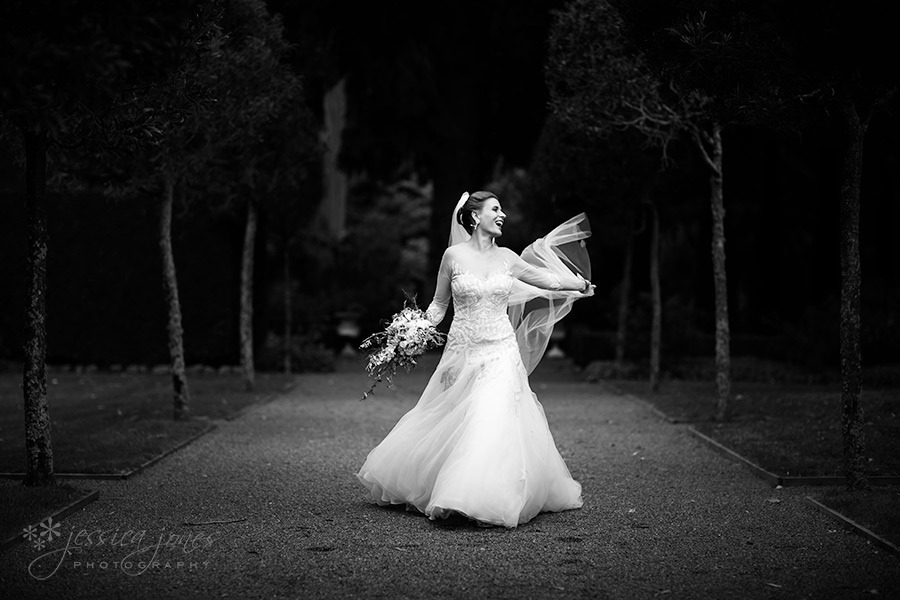 This is Paul's image.  I think he's pretty clever.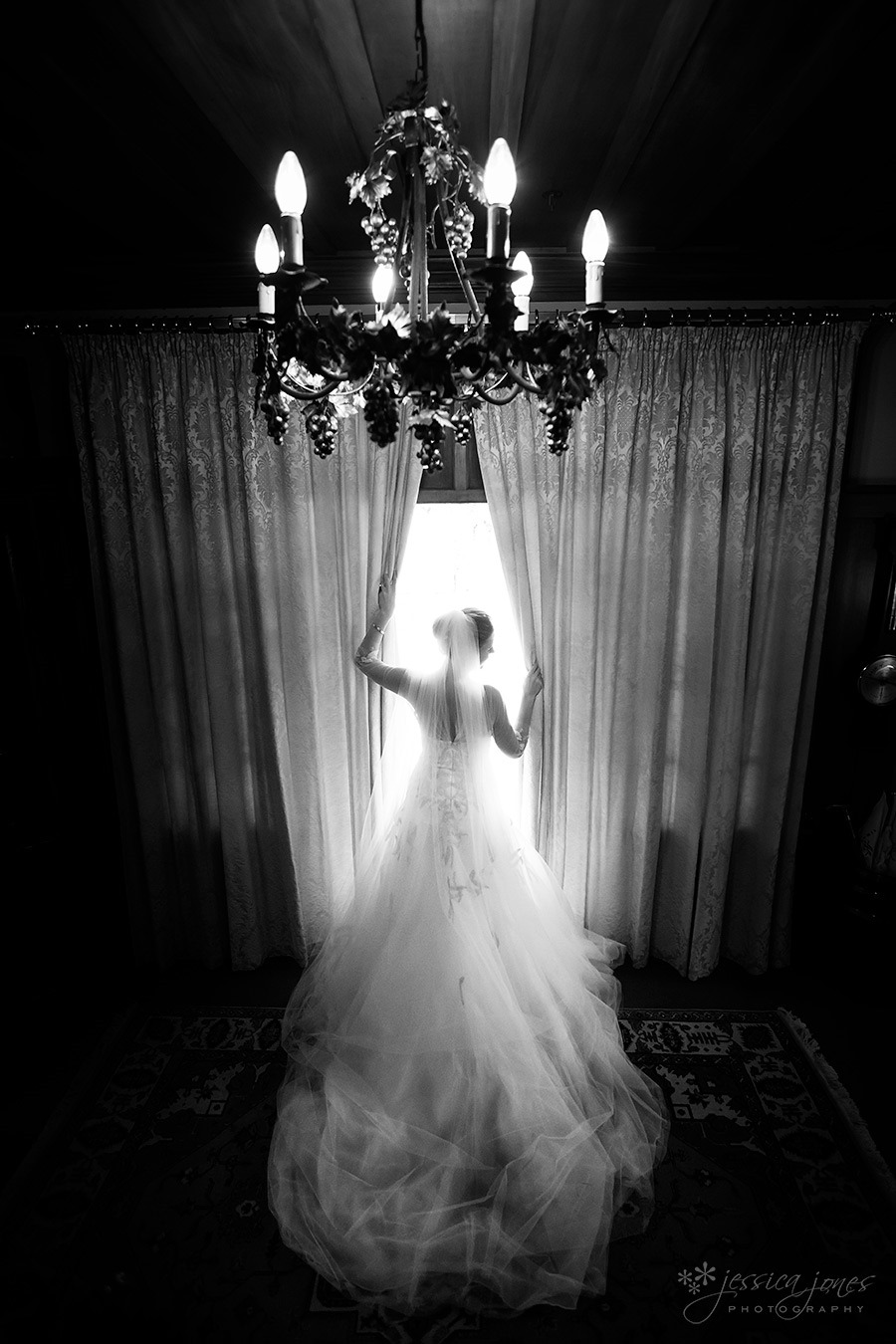 Gorgeous cake by Mary Parker.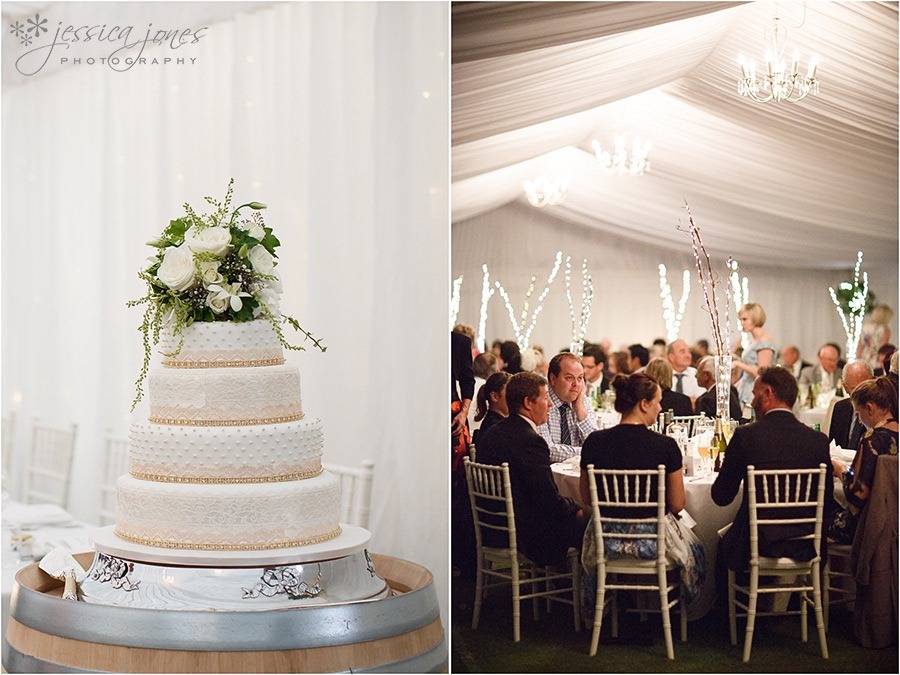 Stunning seating plan by Leanne at Vanilla Hayes.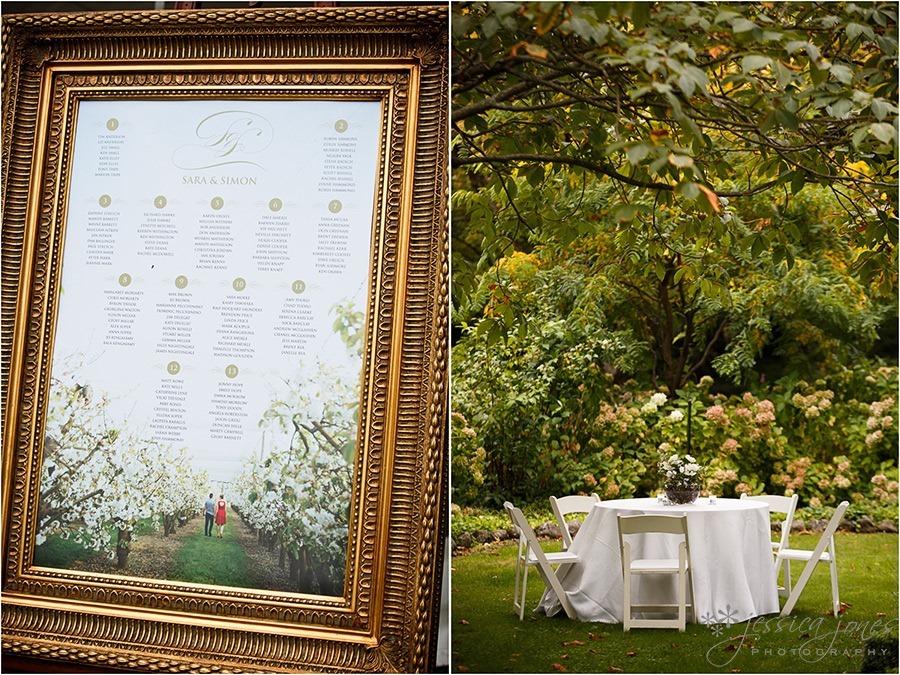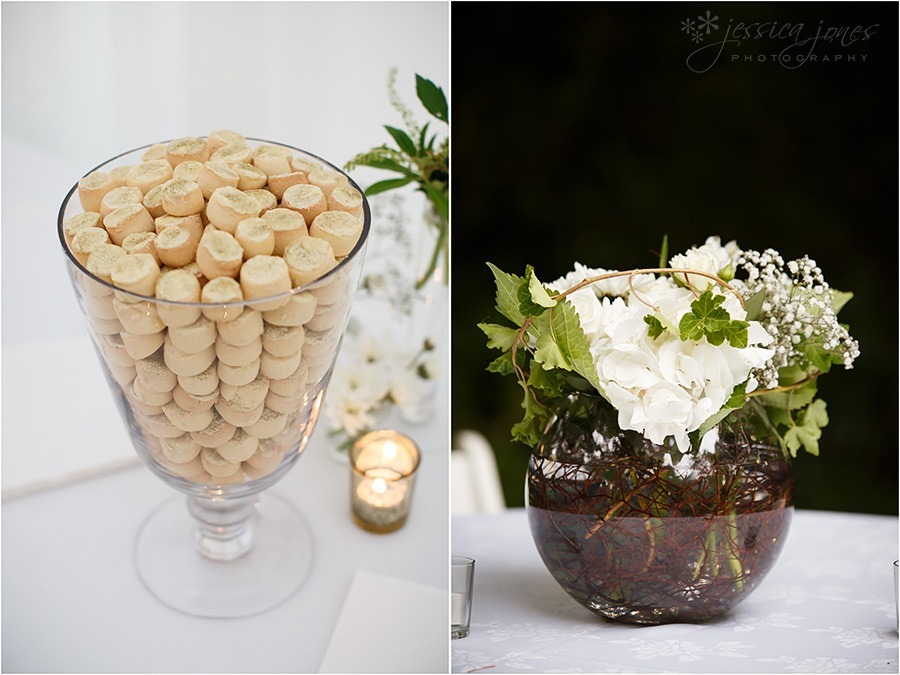 Inside the marquee and the speeches were enough to make anyone both laugh and cry.  I did both.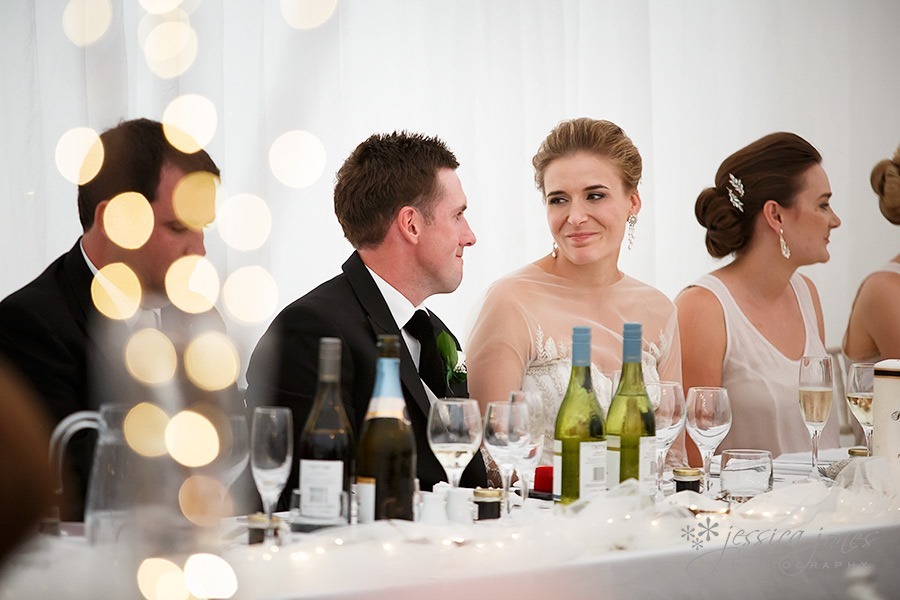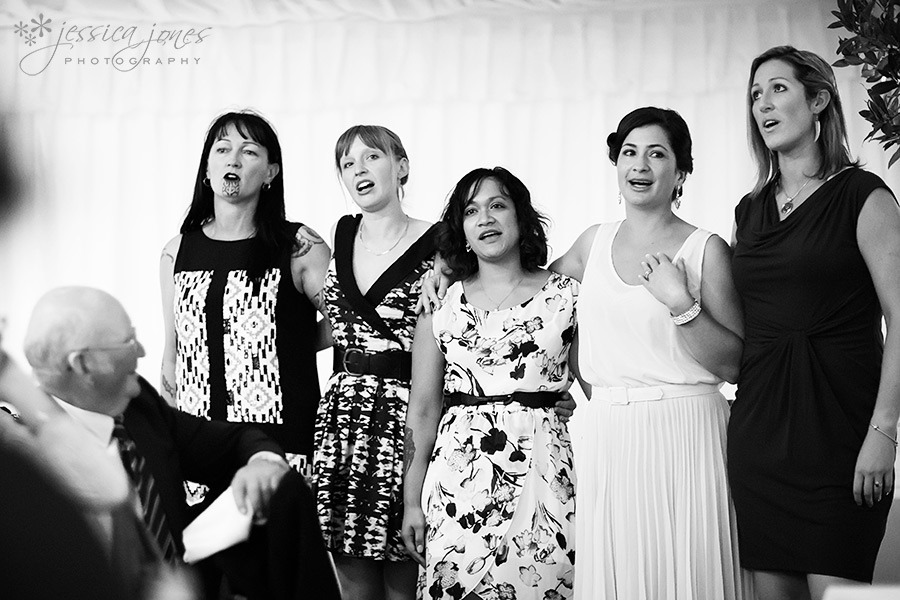 The way that both Sara and Simon honoured their parents with their speeches is not only a testament to how lovely they are, but to how well they've both been raised.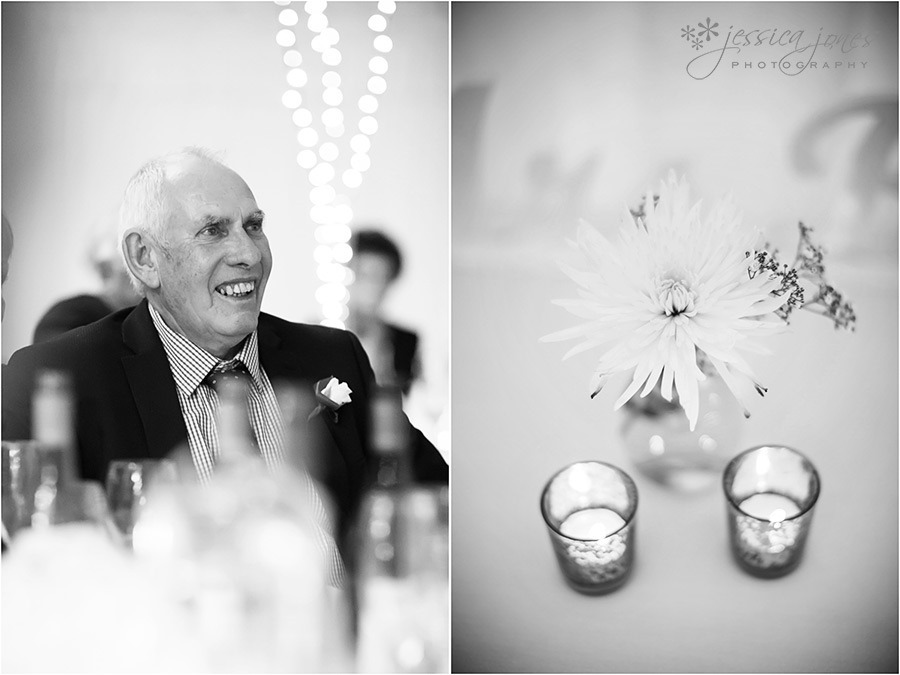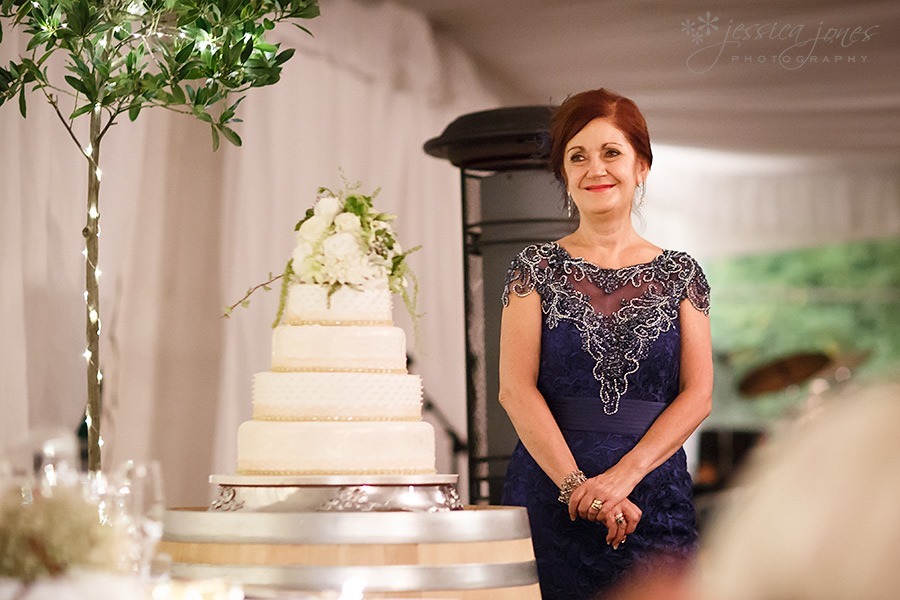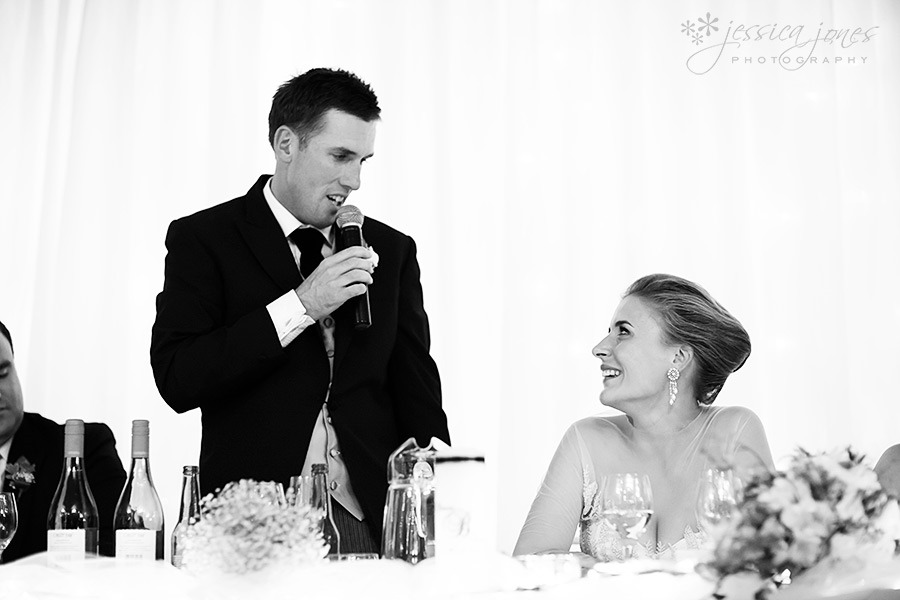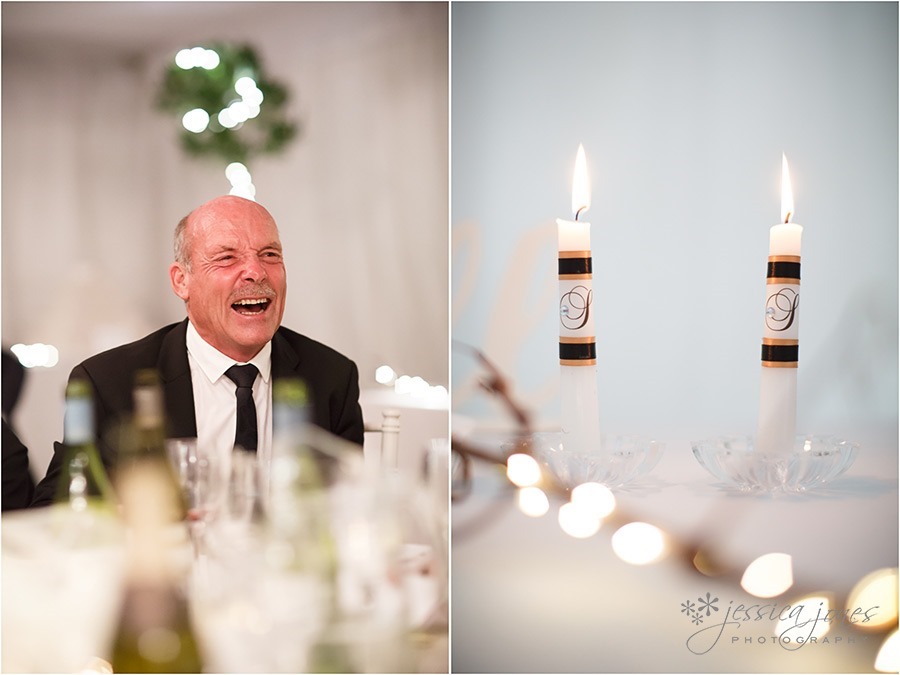 And then there was the single chandelier outside the marquee, and I saw an opportunity.  I knew that Sara could move beautifully and so I popped her in the sweet spot of light.  That's when the magic happened.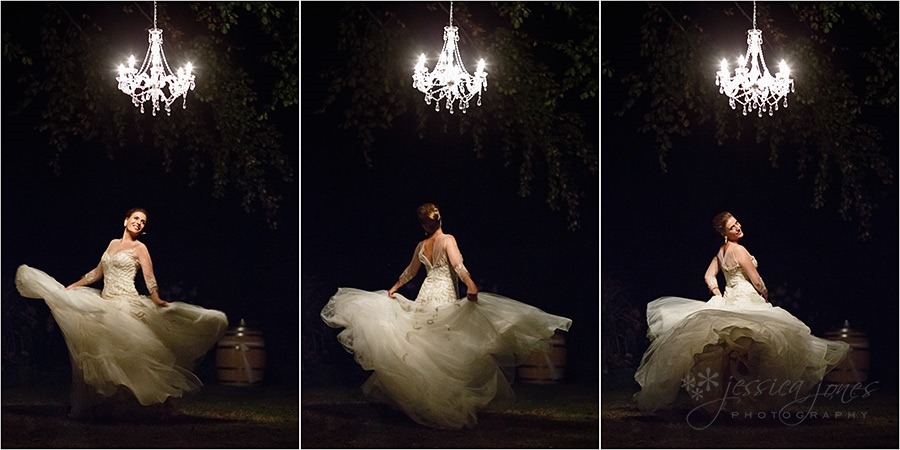 Then it was time for the surprise.  With only minutes to spare before the skies opened up, 150 or so people headed down to the lake, without any idea about what was to happen.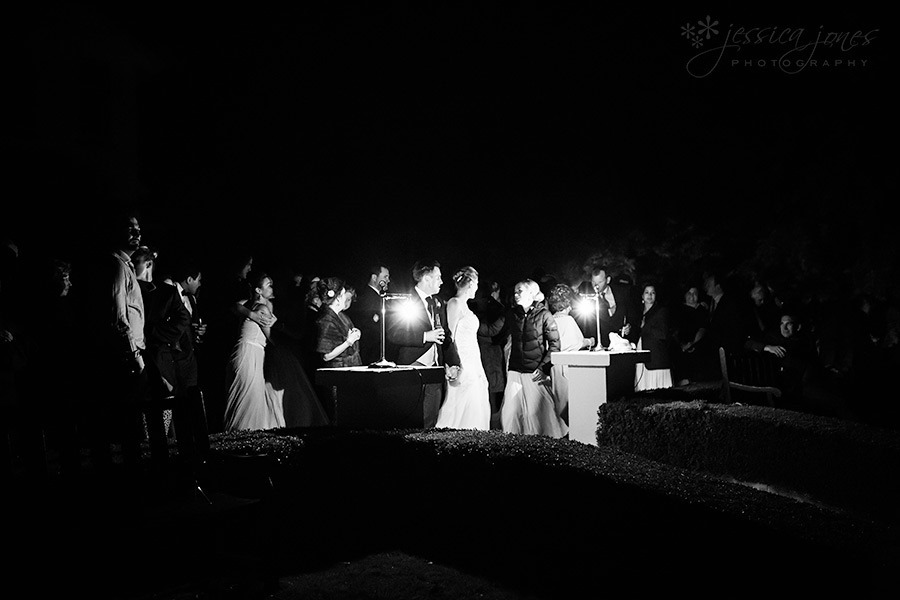 With light and images cascading through the sky and music and the crowd full of "ohhhhhs and ahhhhhs", the laser light show was a smashing success!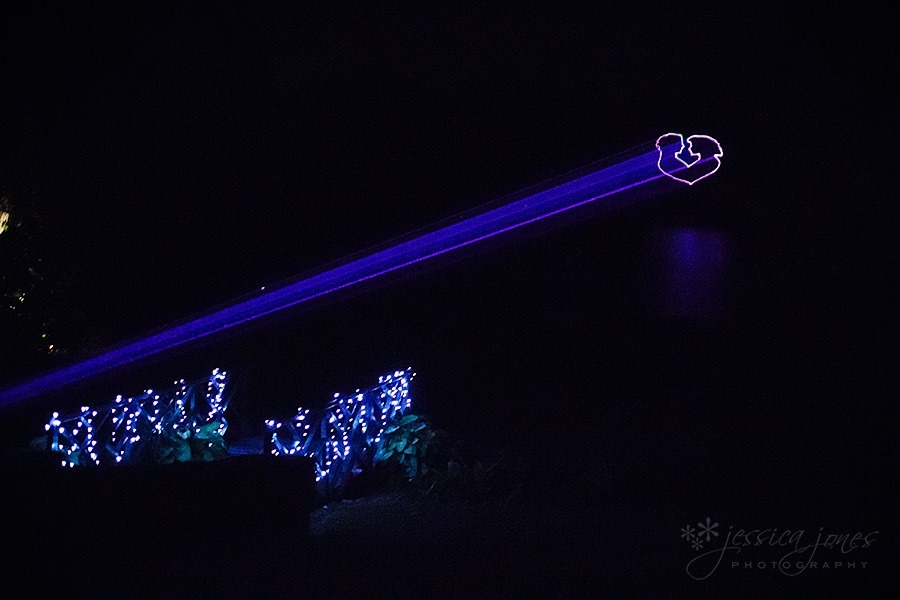 Imagine this across the sky like fireworks.  It was epic.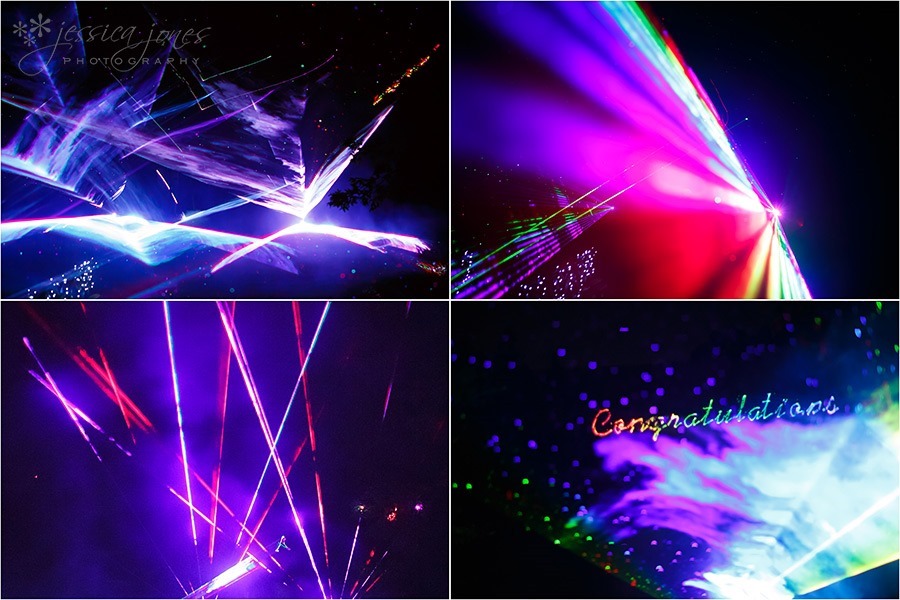 Then safely back inside the marquee as the rain finally started and Sara and Simon's dance was just what you'd expect from a New Zealand champion dancer.  Uber cool.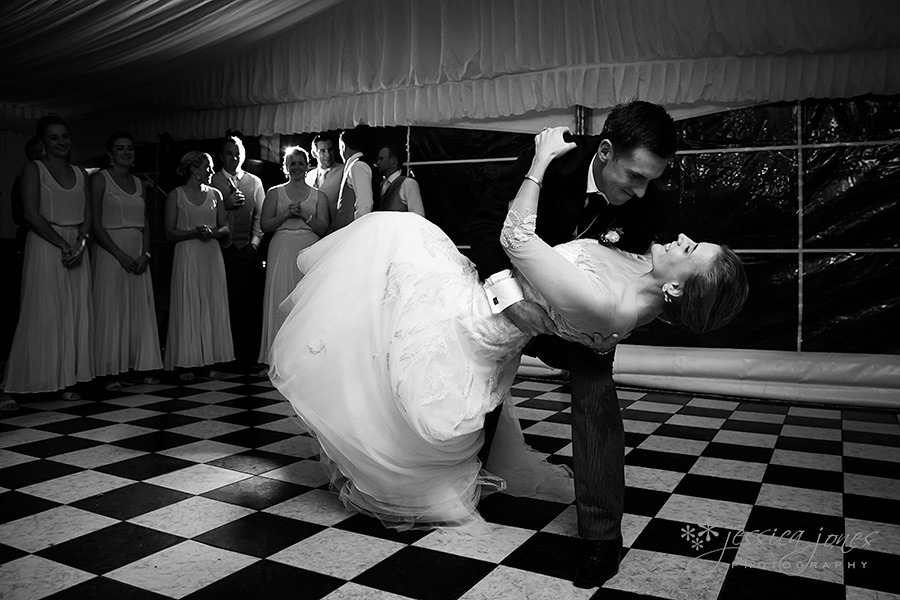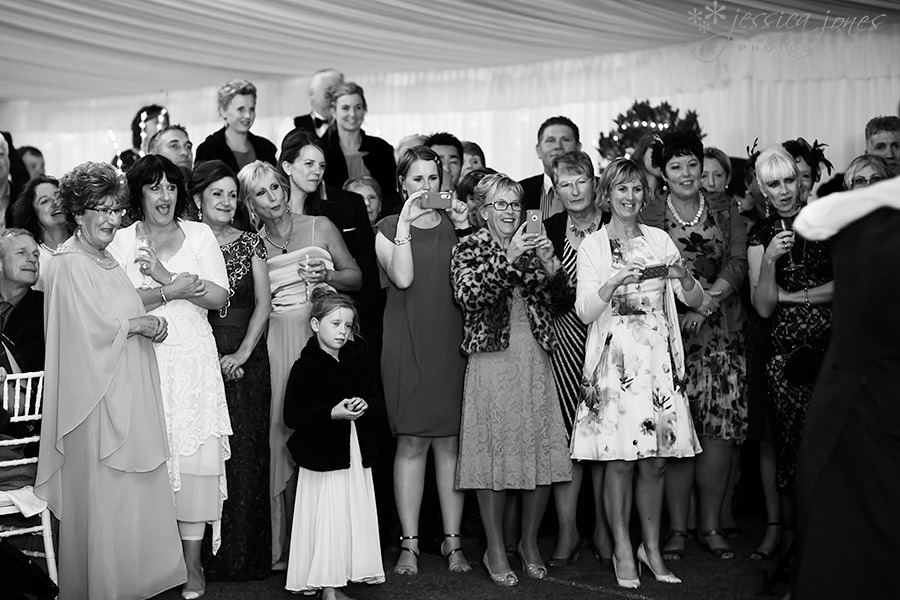 The thing about being a dancer is that most of your friends are likely to be dancers as well.  This turned out to be quite handy as the bridal party totally rocked the dance floor.
As did the rest of the guests.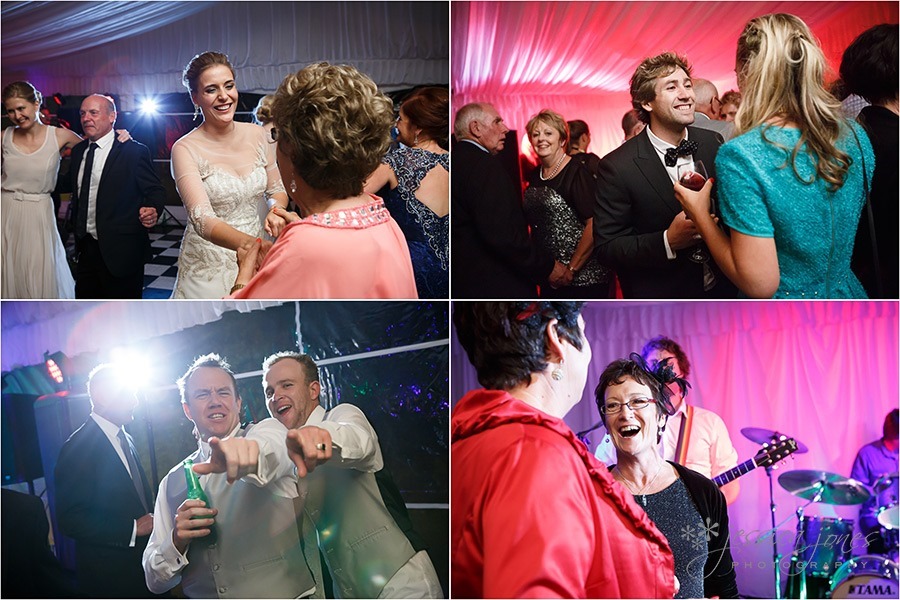 Simon is a drummer himself, so having a brilliant band was a must.  Introducing Super Model.  A brilliant band indeed!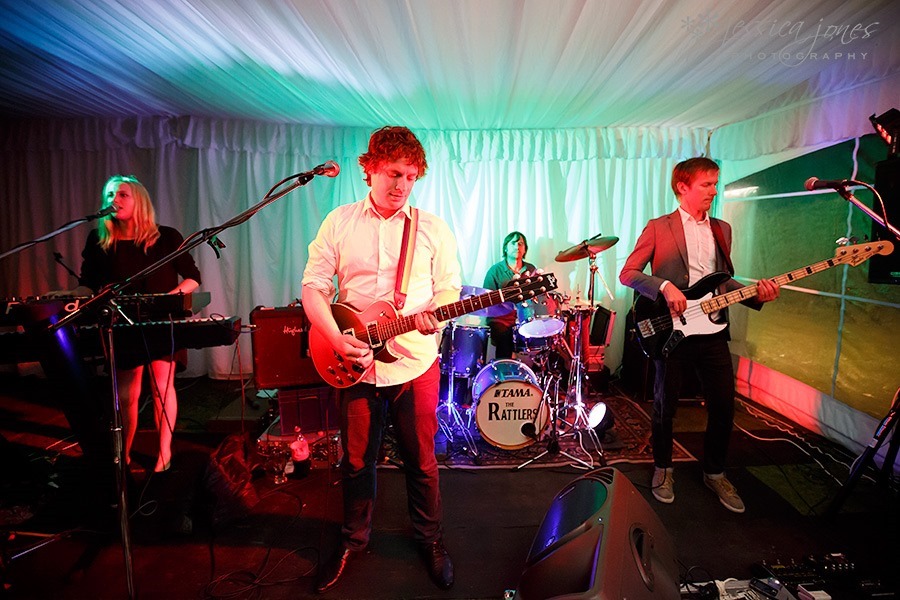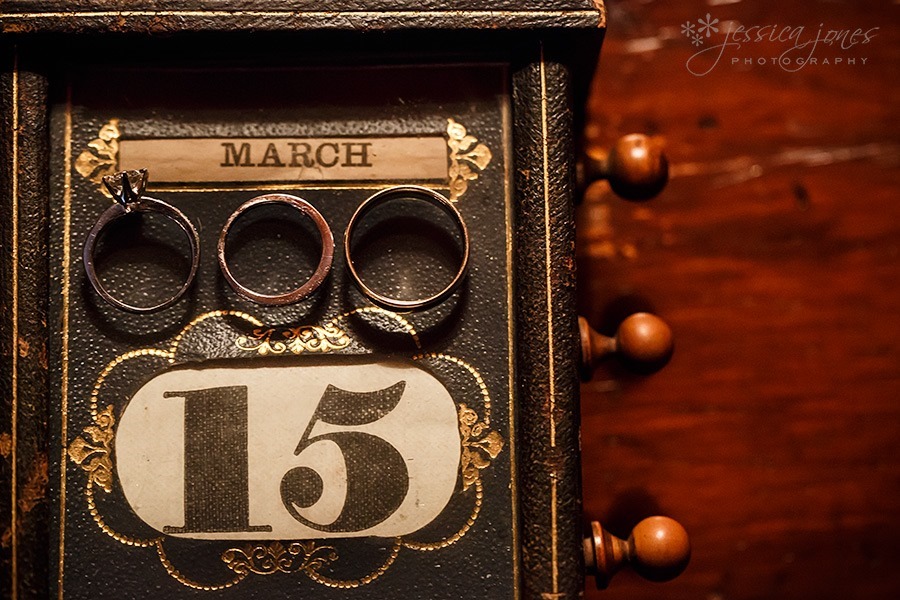 Simon and Sara, your day was incredible.  So full of fun and laughs and happy people and love.  I can't even tell you how much we appreciated being a part of it.  Thank you.
Vendor Shoutout
Ceremony Venue: St Mary's Church
Reception Venue: Lake Timara Lodge
Hair & Makeup: Deirdre, Locks & Lashes
Flowers: Nina, Pink Poppie Designer Florist
Celebrant: Joe Keegan
Stationery, Menu, Seating Plan, etc.: Leanne, Vanilla Hayes
Party Bus: Black Rose Limousine, Hawkes Bay
Event Hire: Got It Covered
Dress: Modes, Auckland
Suits: Thomas's
Catering: Posh Nosh
Music: Super Model, Wellington
Marquee Hire: Got it Covered
Videographer: Pulse Video
Cake: Mary Parker
Sound and Lighting: Marlborough Light and Sound
Laser Show: Flying Pictures, Auckland