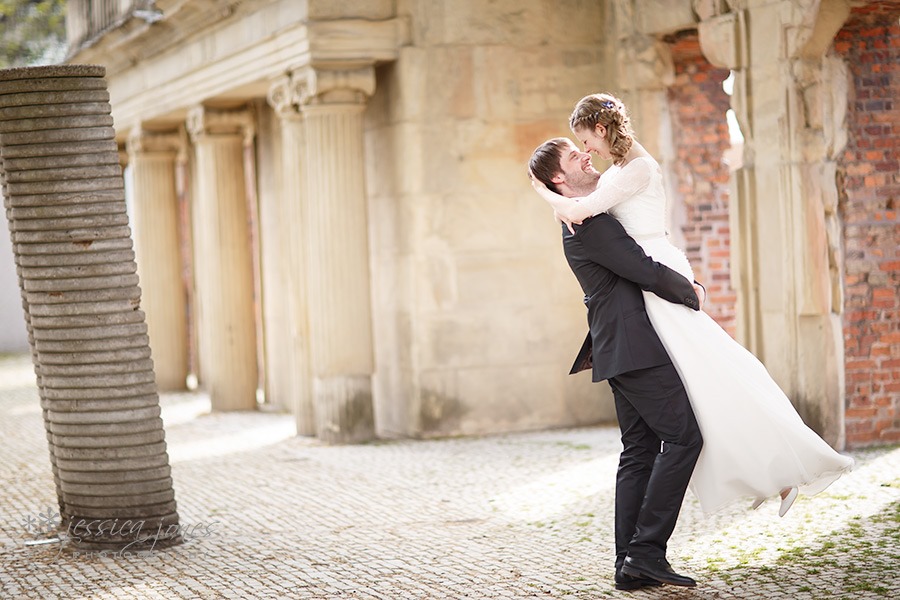 The email came in the middle of the night and after reading it, I have to admit, I was a little bit too excited to sleep.  Julia and Björn had asked if we would consider coming back to Germany to photograph their wedding!  After our experience last year photographing Simone and Kai's wedding in Germany we knew that we were keen as mustard to do it again. 
So here we are, back in Germany.  This time in the city of Münster.  I was warned that Münster was seriously beautiful, and OH BOY how right they were! Julia and Björn's wedding was everything we could have hoped for, full of light and love and warm smiles.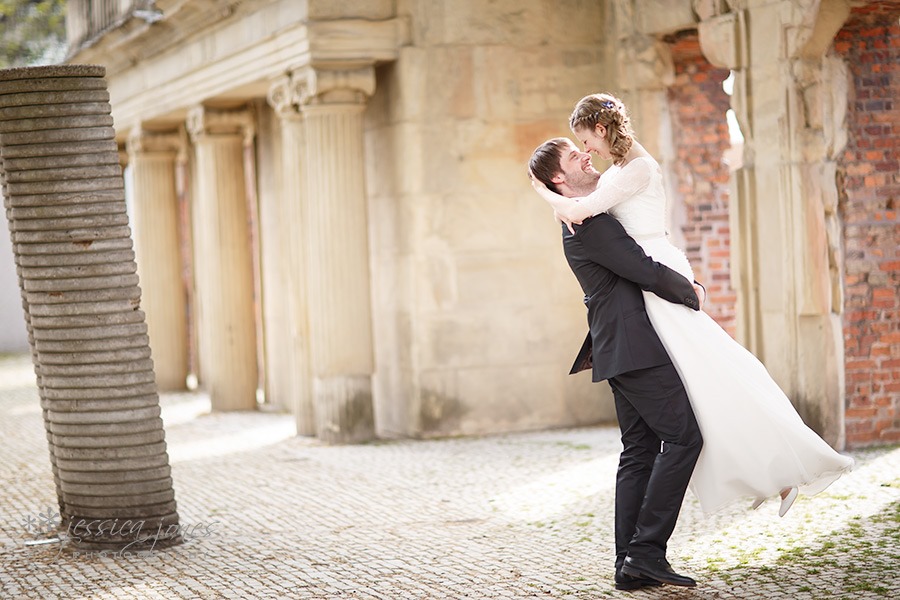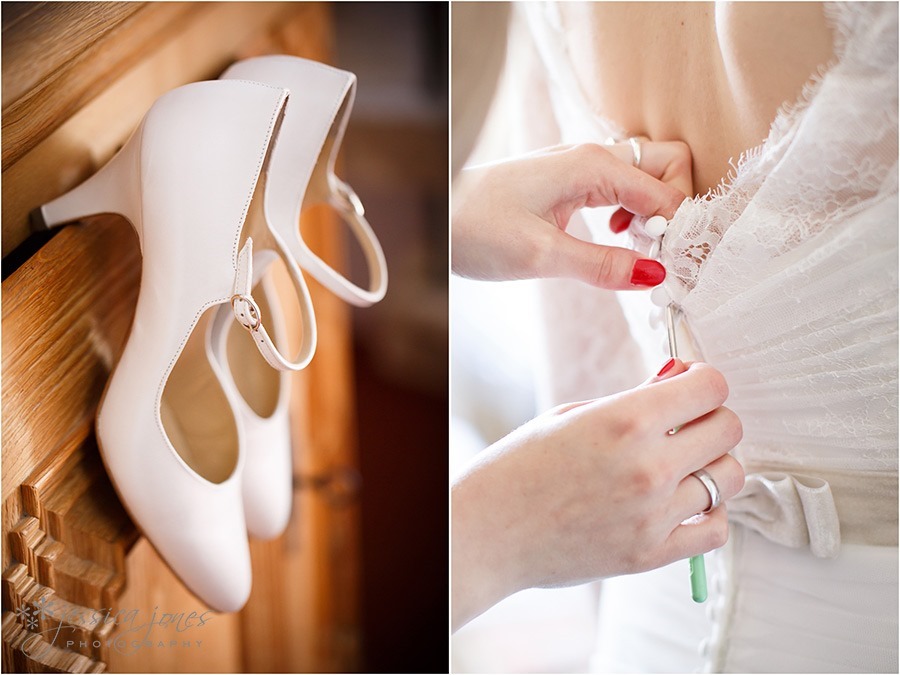 Julia and Björn met and fell in love at school over a decade ago, and since then life has taken them on an amazing journey of adventures and travels, a beautiful little son (you'll see him soon!) and they now live in Sweden.  Münster, however, still holds a very special place in their hearts and so it made perfect sense to get married here.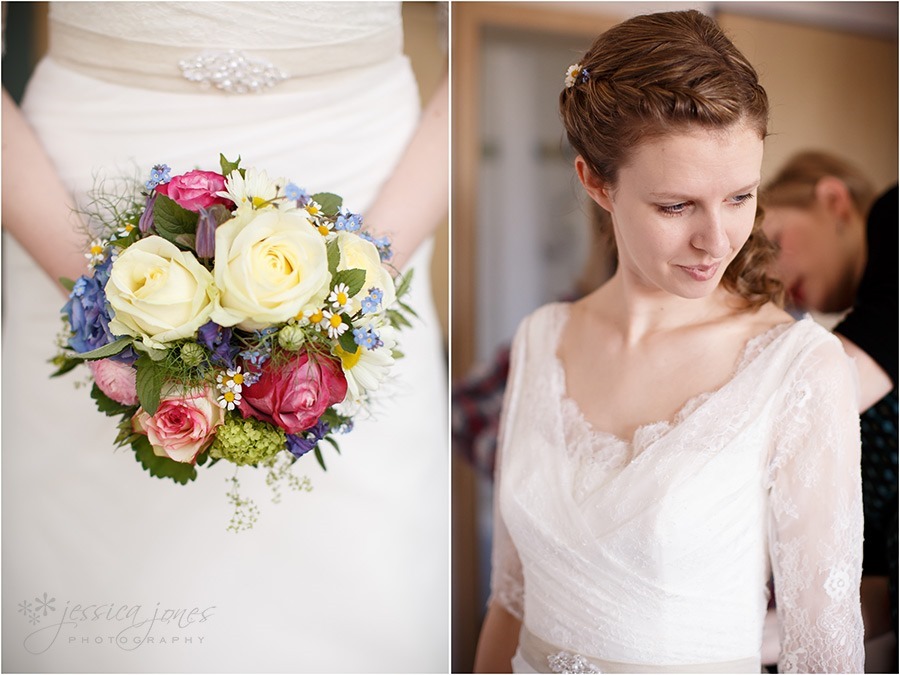 Looking pretty dapper there Björn!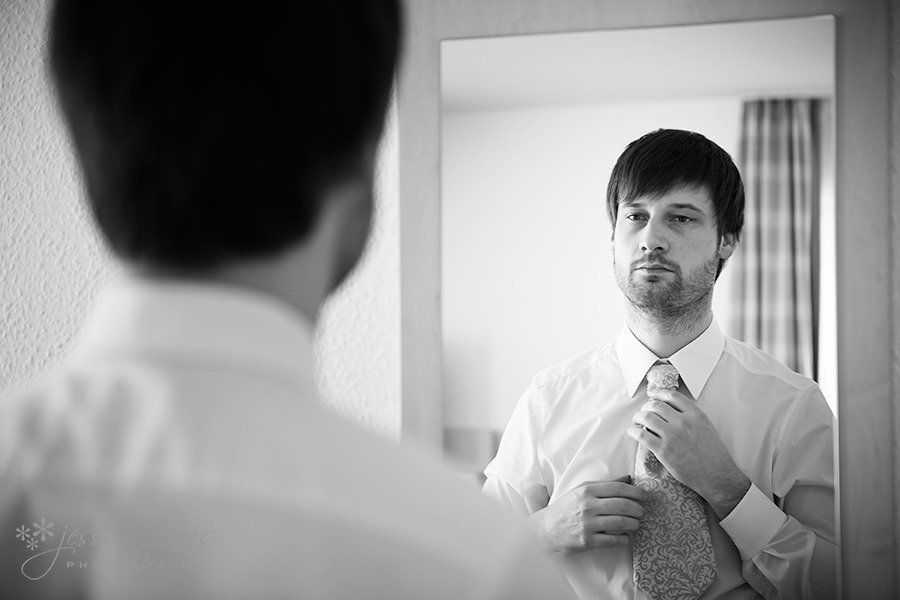 Meet Theo, a bundle of absolute cuteness. This boy can melt the heart of anyone with the use of his cute giggle and eyebrows alone.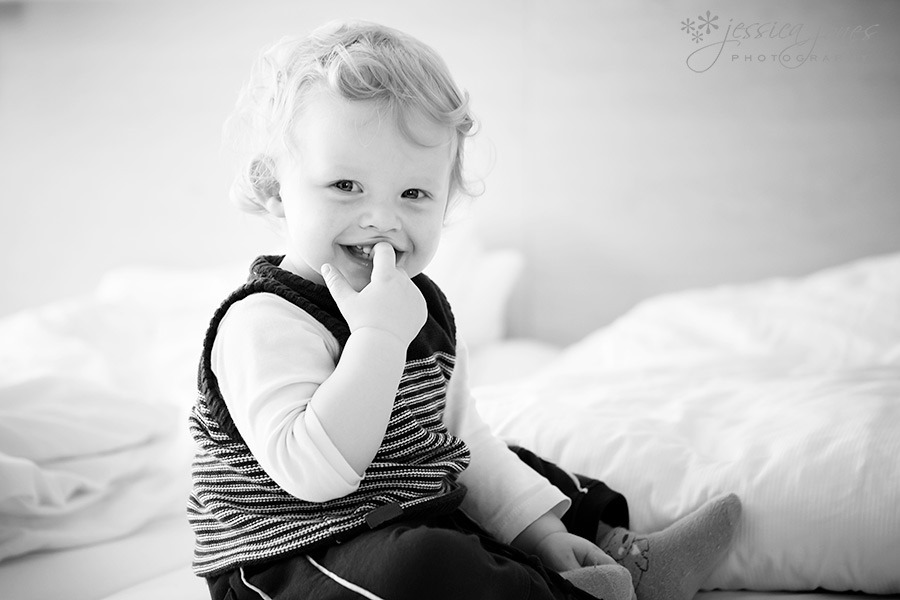 Julia and Björn opted to have their wedding portraits done before the ceremony so that we had time to wander through this amazing city to take photos and it left them with plenty of time to mingle with their guests afterwards.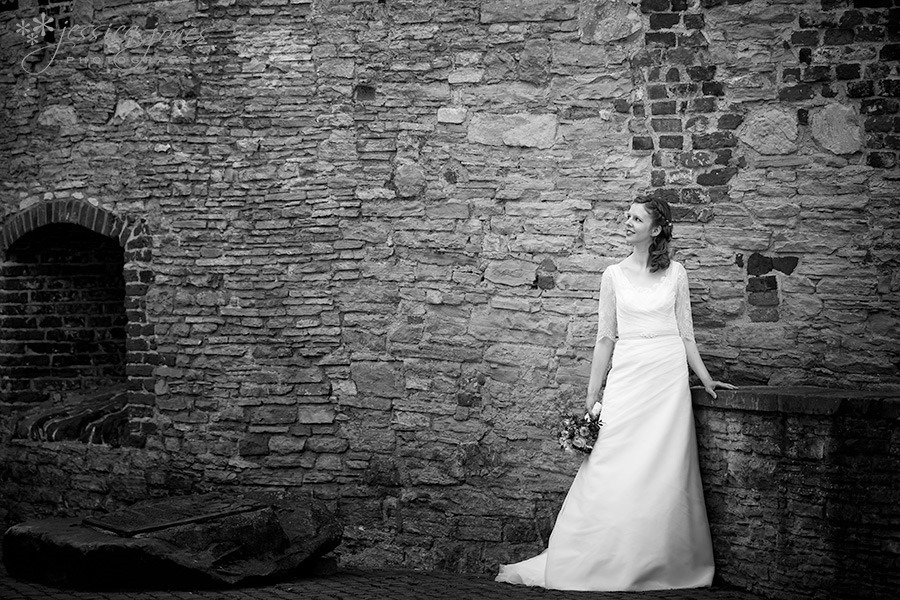 I love the look on Björn's face as he sees his bride for the first time!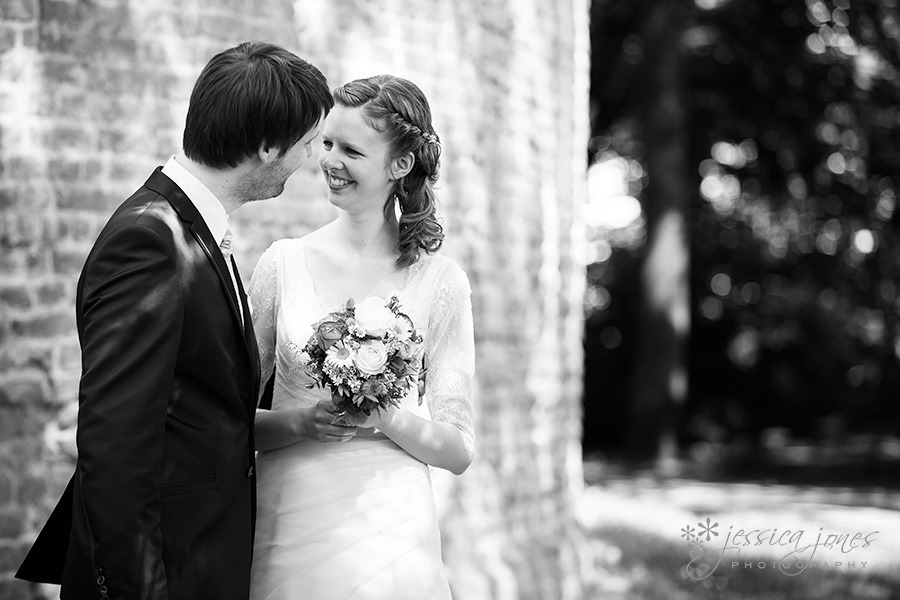 The wonderful thing about photographing in the city is that we were able to visit places that were significant to Björn and Julia.  And it just so happens that those places are dropdead gorgeous too!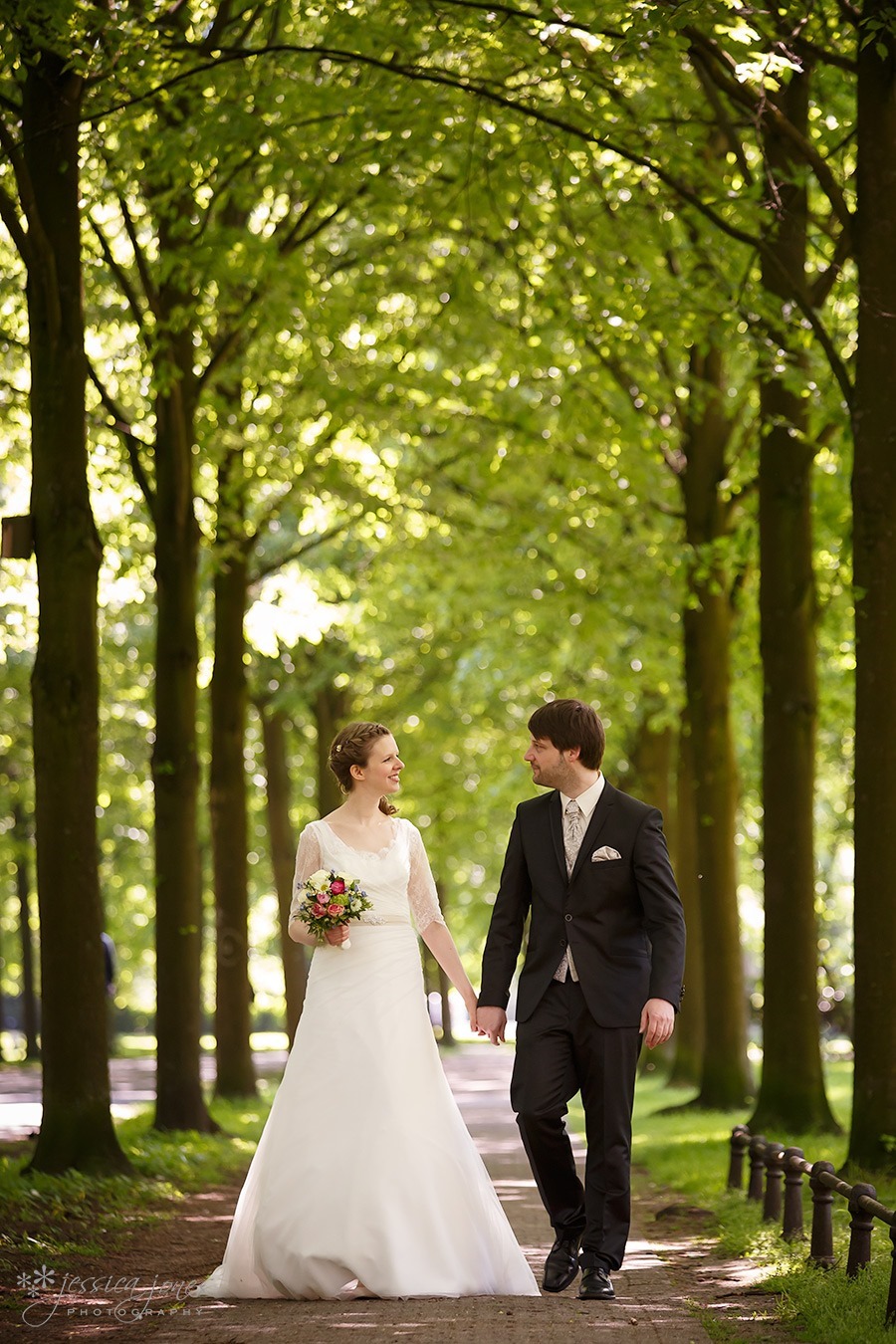 Münster is known as the bicycle capital of Germany.  To say there are a lot of bikes around would be an understatement.  You have to really have your wits about you when you're walking around because a bike will hurtle towards you out of absolutely nowhere (well, so it seems to me anyway!)  Turns out what looks like an everyday ordinary footpath is actually a road for bikes, you can tell because the bricks are a slightly different colour.  Just a little heads-up if you're ever in Münster.  You're welcome.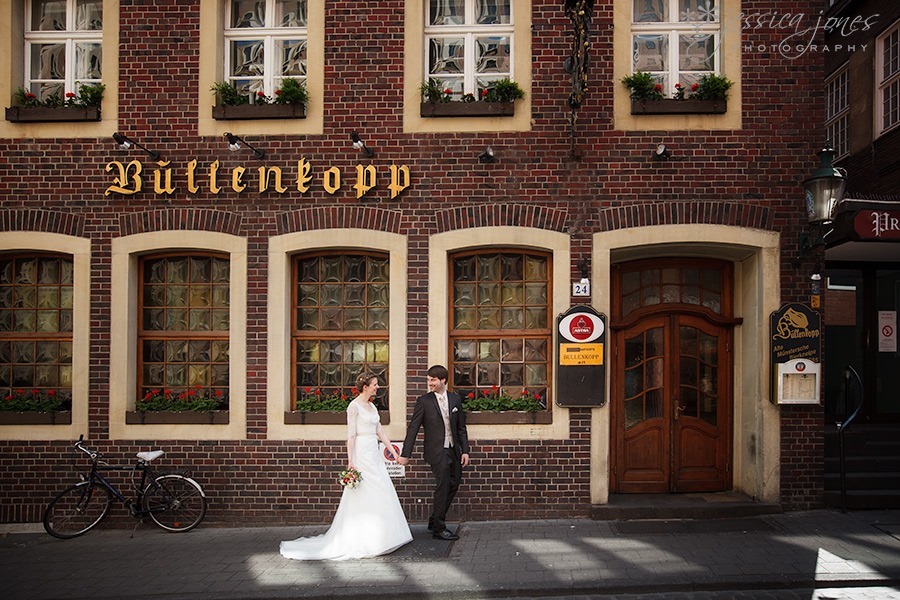 But Björn and Julia weren't in the least bit worried about the bikes, and turns out wherever we went we were met by the tinkle of friendly bike bells.  Just like in New Zealand we'd have cars toot their horns as they drive past on a wedding day (I'm fairly sure that's because of the bride and groom and not me…) in Münster the cyclists congratulate using their bells.  So cute!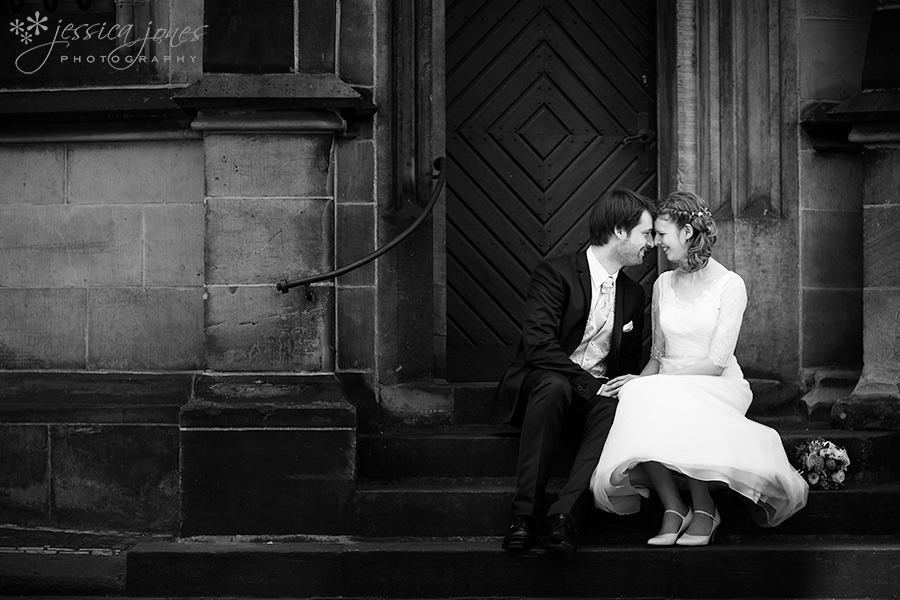 The people of Germany are seriously lovely, so lovely in fact that when we were taking this photo everyone on the street would stop and wait until we were finished so as not to get in our way.  However, we were really wanting people to add interest so had to insist that they just carry on right into our image!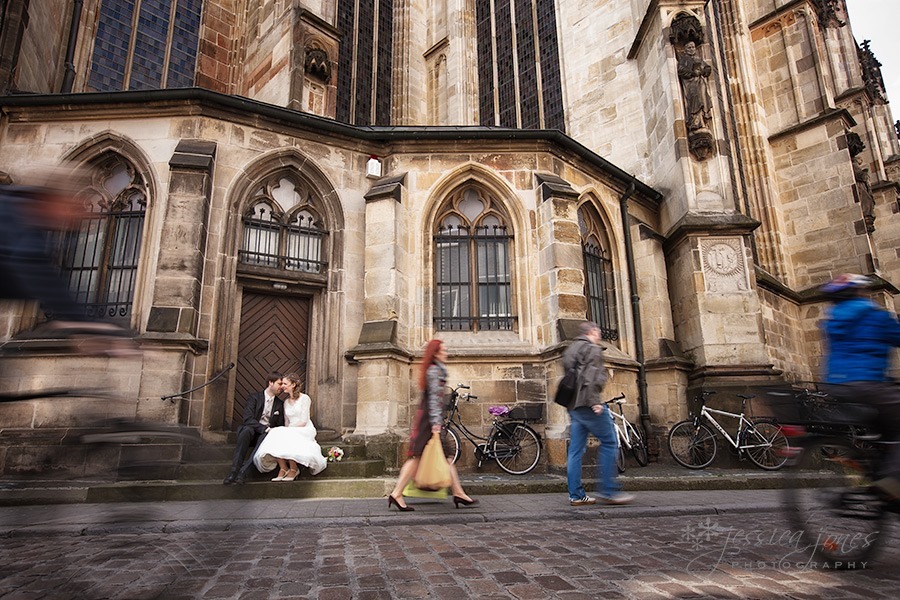 It was a market day, which meant that there was a happy buzz on the street.  These ladies were giving out free hugs.  I don't know why, exactly, but hey, they seemed happy about it!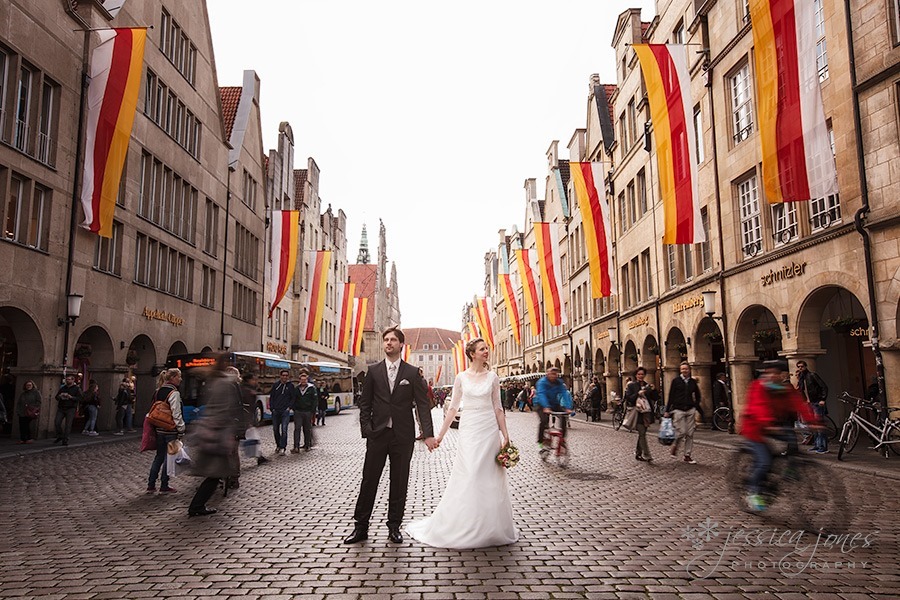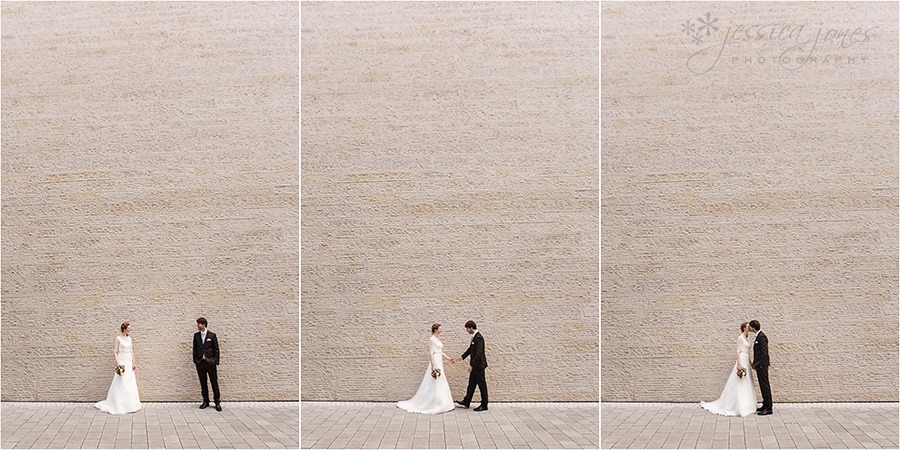 As we walked through the city we came across Julia's old school.  She admitted that she never would have thought that this would be the place she would be having her photo taken on her wedding day!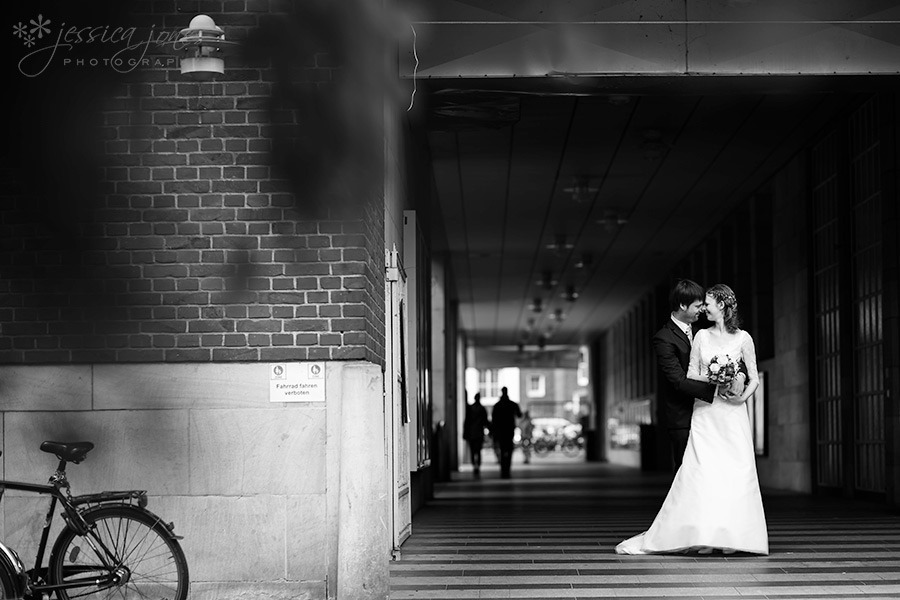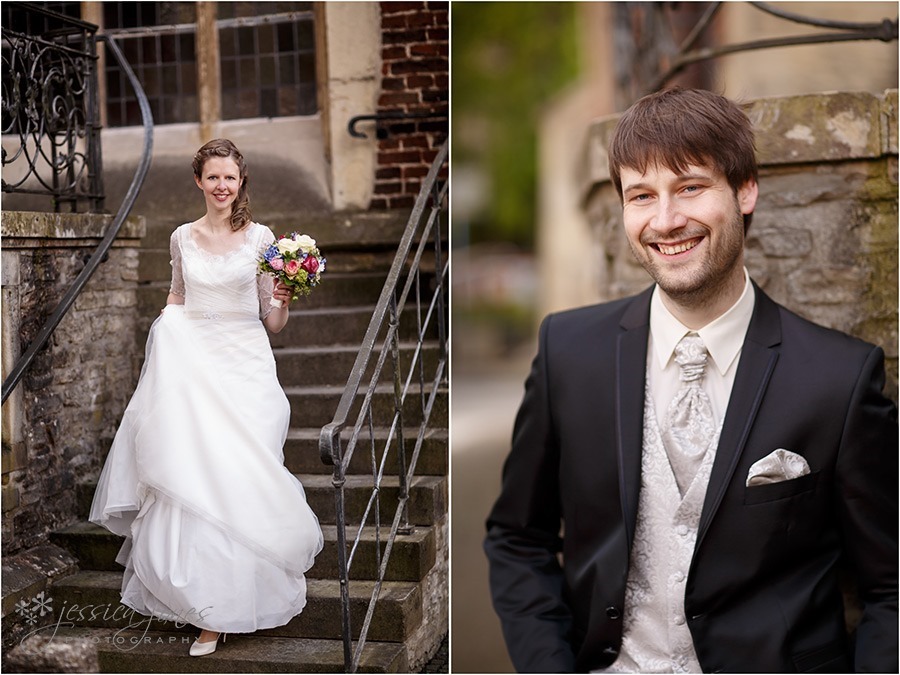 And then there just happens to be a castle, of course, just casually being used by the university now.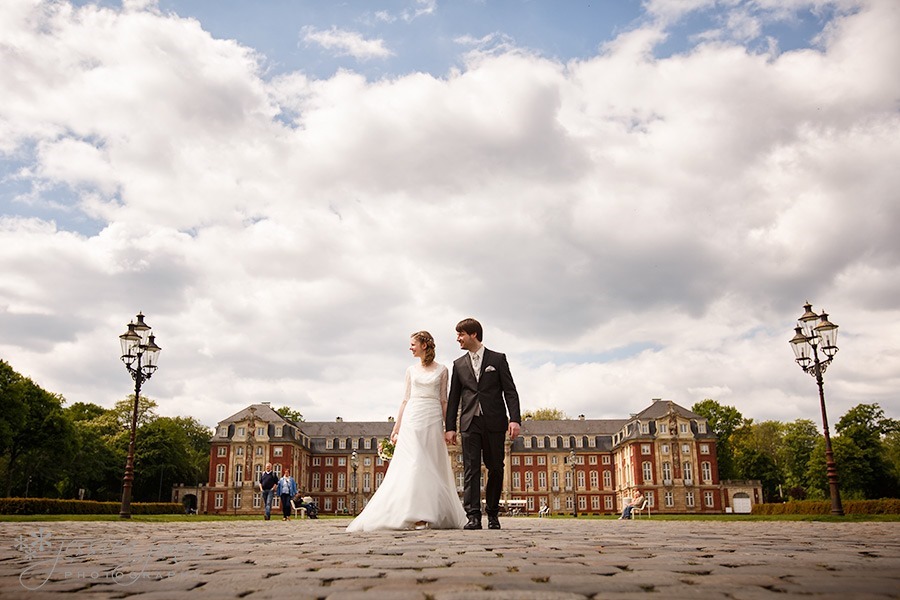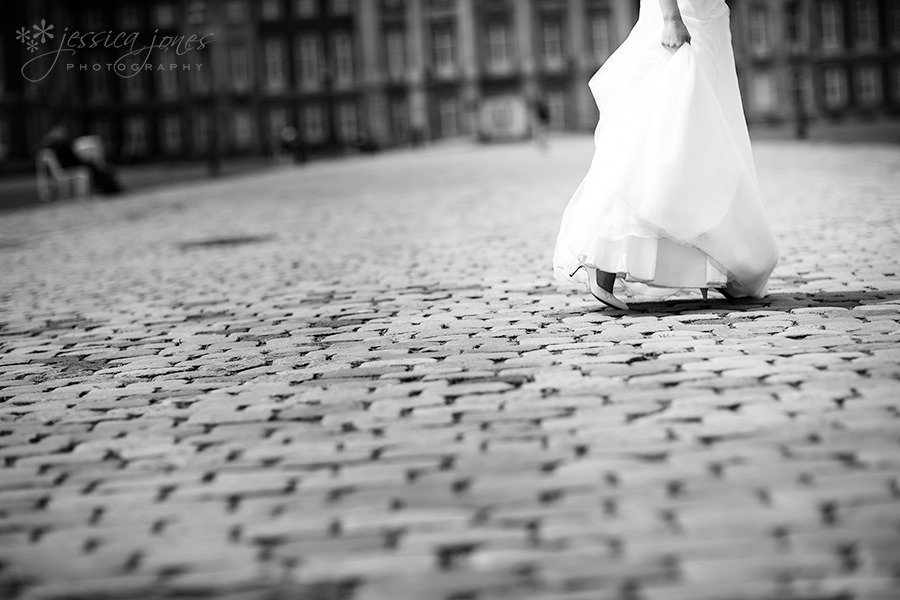 You can't help liking Julia and Björn, they're gorgeous and friendly and I absolutely want to take them home with me.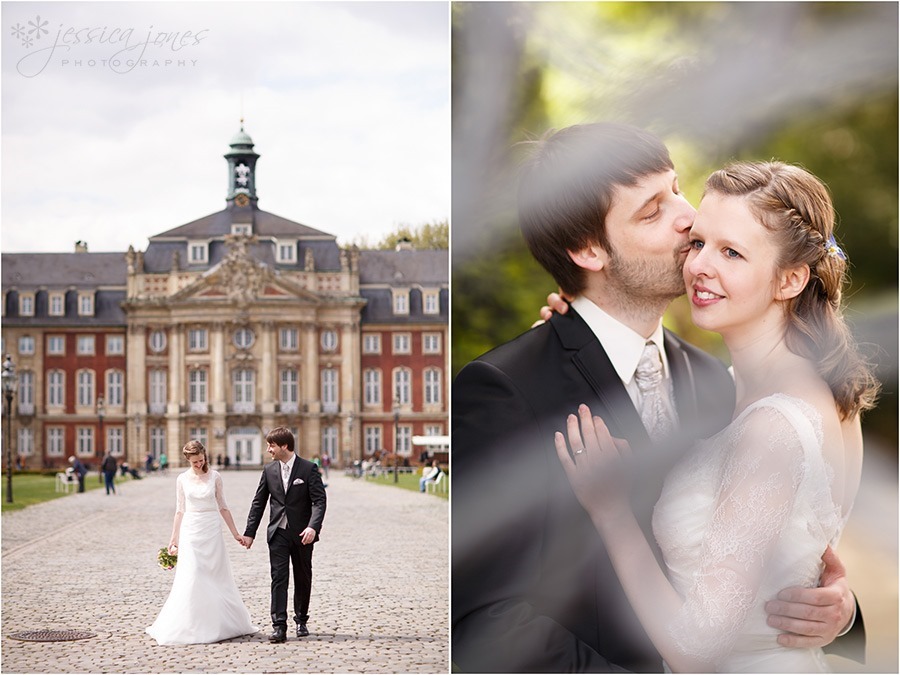 But they seem pretty settled here, so maybe I'll just let them be!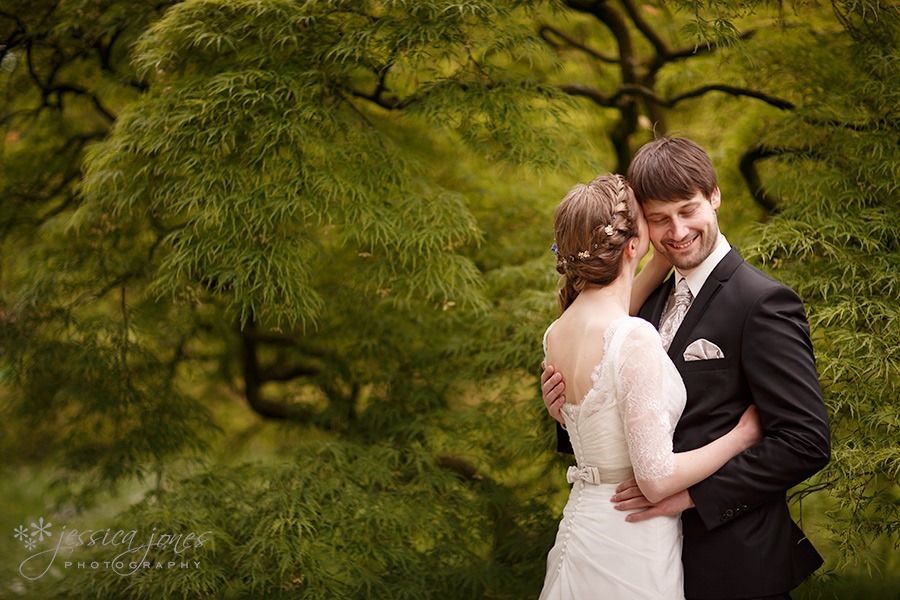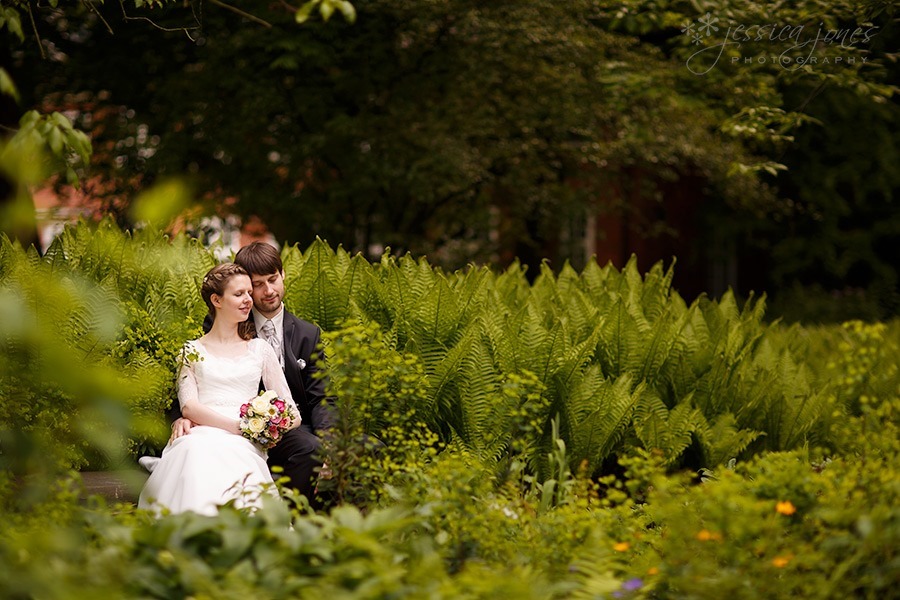 While I could have happily wandered around for several more hours photographing in the city, the church bells started chiming in the distance signalling that it was time for the wedding!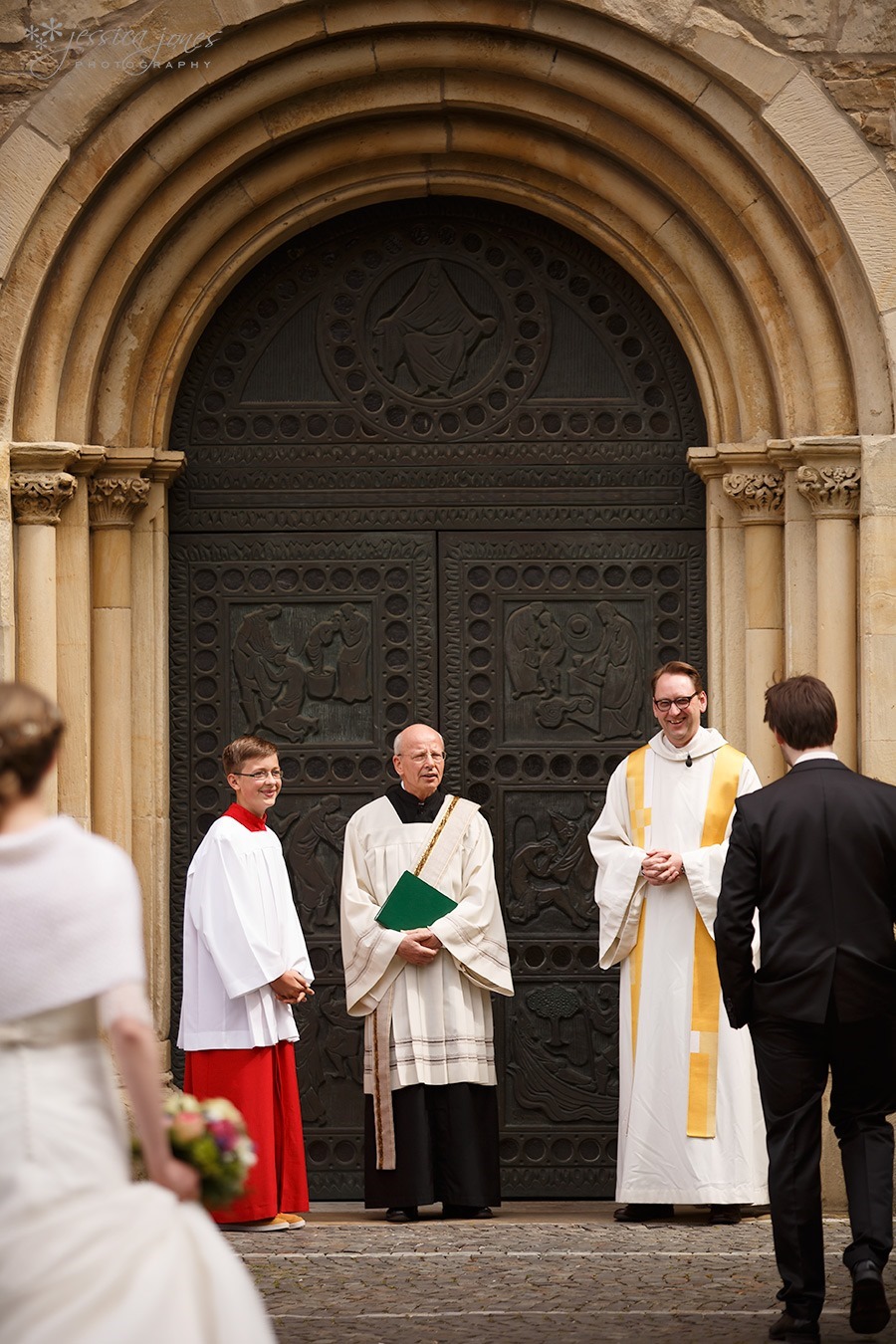 Of course the ceremony was entirely in German and while I had no idea what was being said, it did add to the coolness somewhat!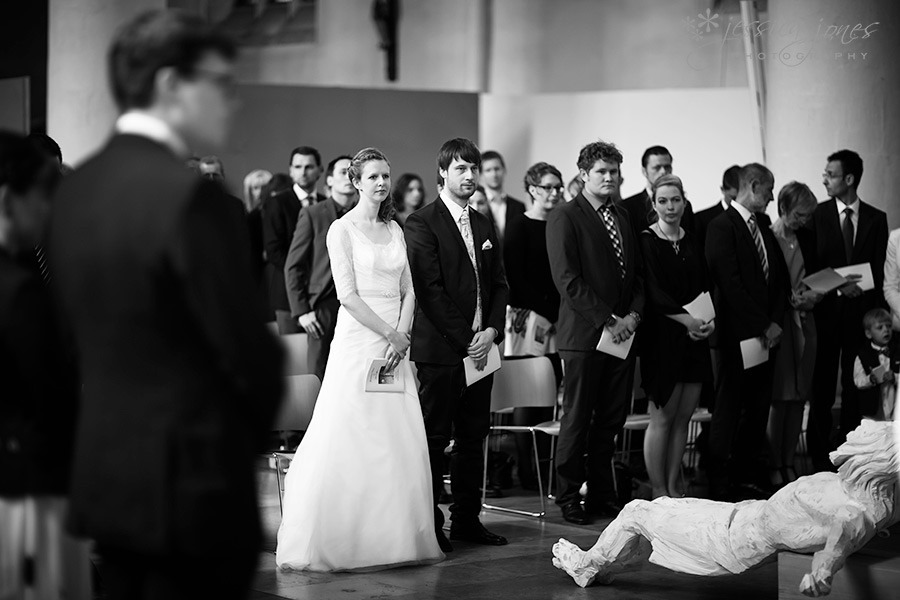 Scattered around the church were several little tables and each table hosted a different quote, the guests were asked to read all of them and choose which one they'd like to sign their name to.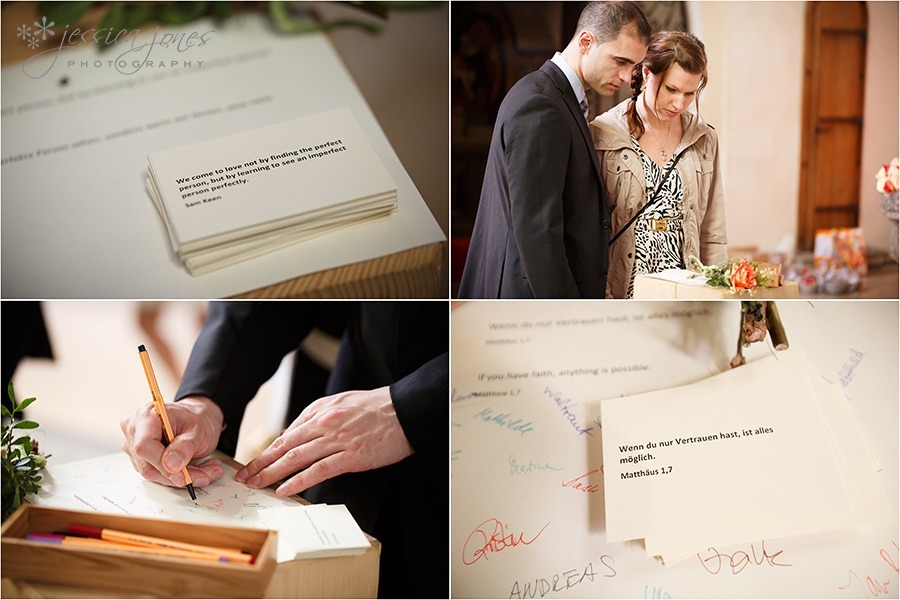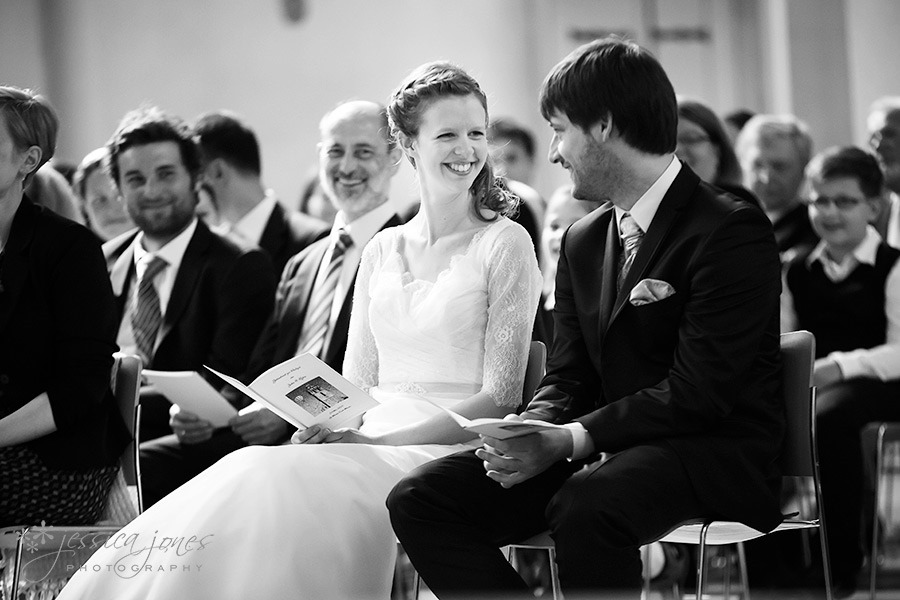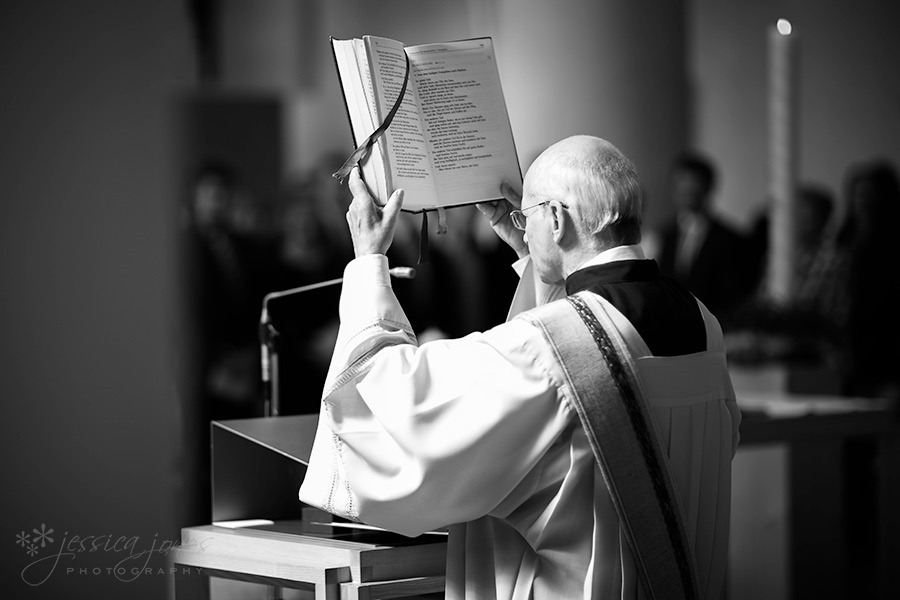 The ceremony was full of singing and happy people.  It was wonderful!  Actually, the choir was the very one that Julia used to belong to when she lived here in Münster.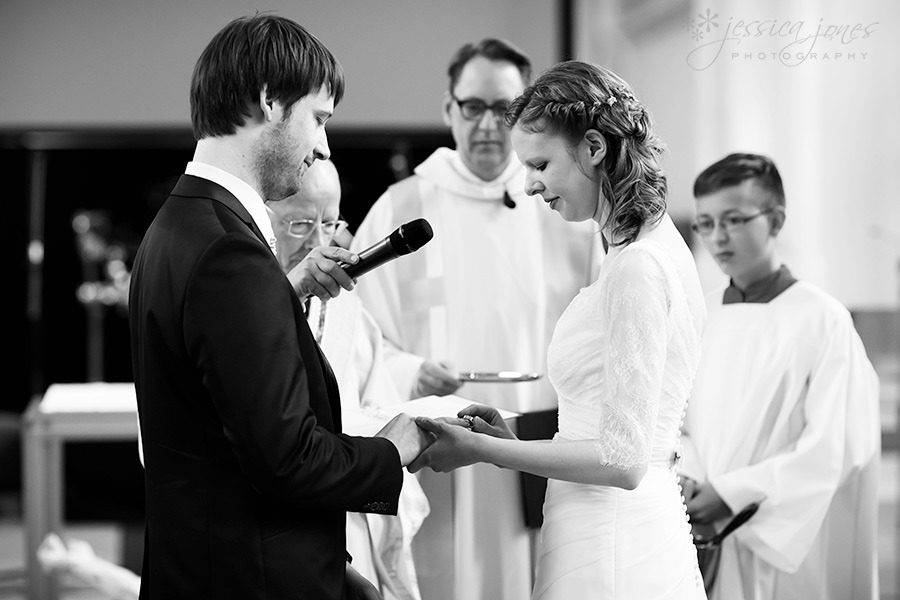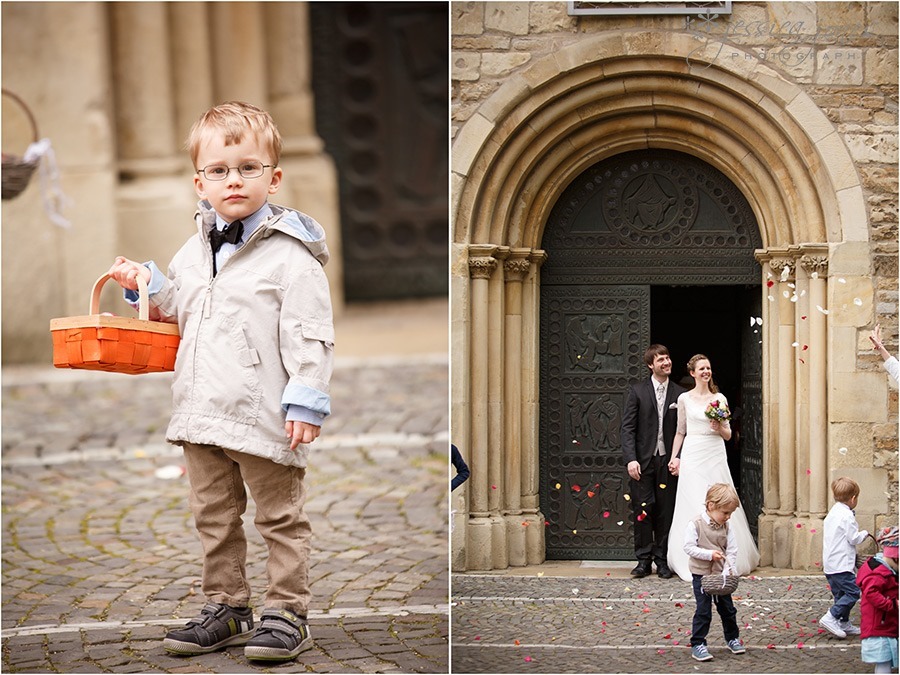 And then they were married!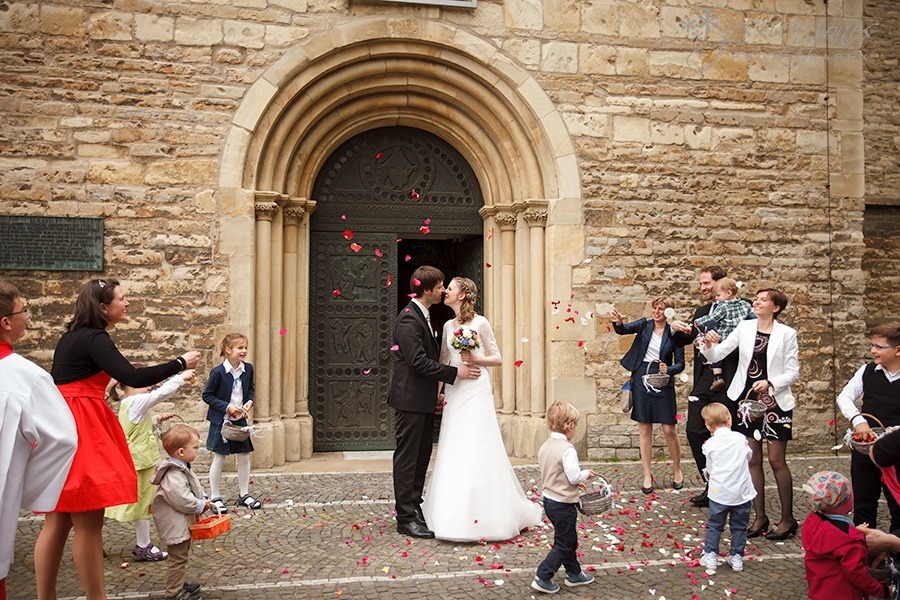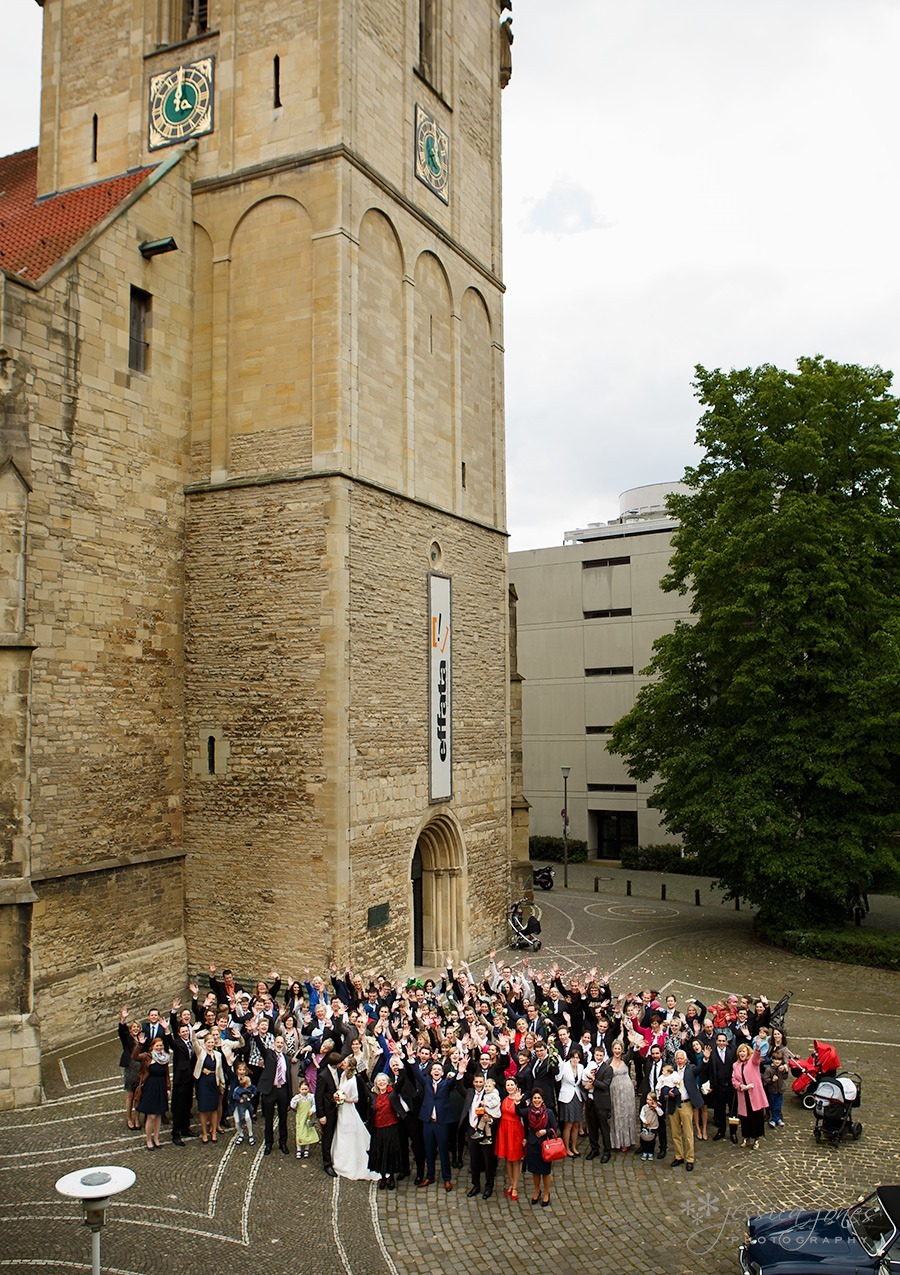 Any regular blog readers will know how much I love a good accent, so you can imagine how over the moon I was to be here in central Europe surrounded by all kinds of nationalities and glorious accents!  (yes yes, I realise that *I* am actually the one with the accent here…)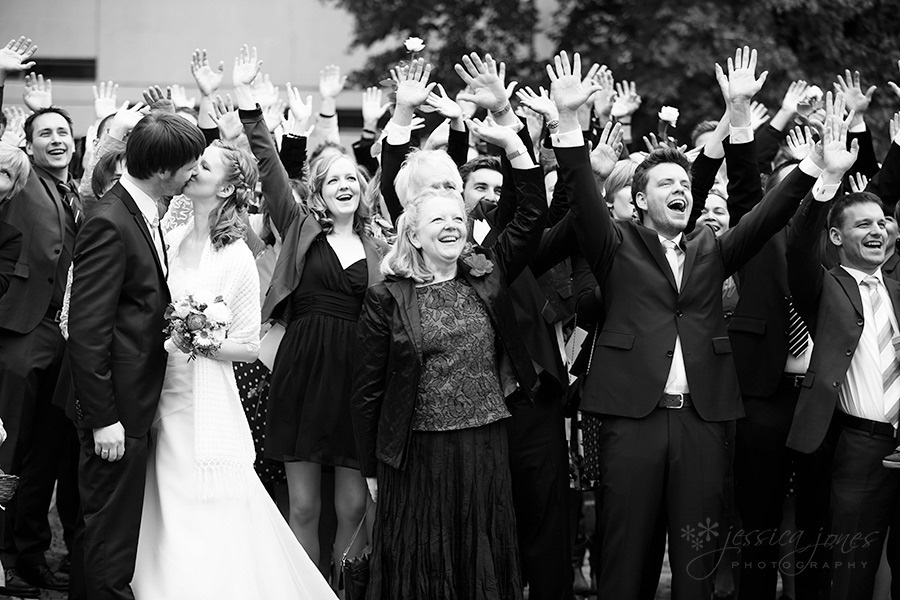 I love this moment Julia had with her Dad.

I also love the red lipstick moment.

Julia you are truly stunning, inside and out!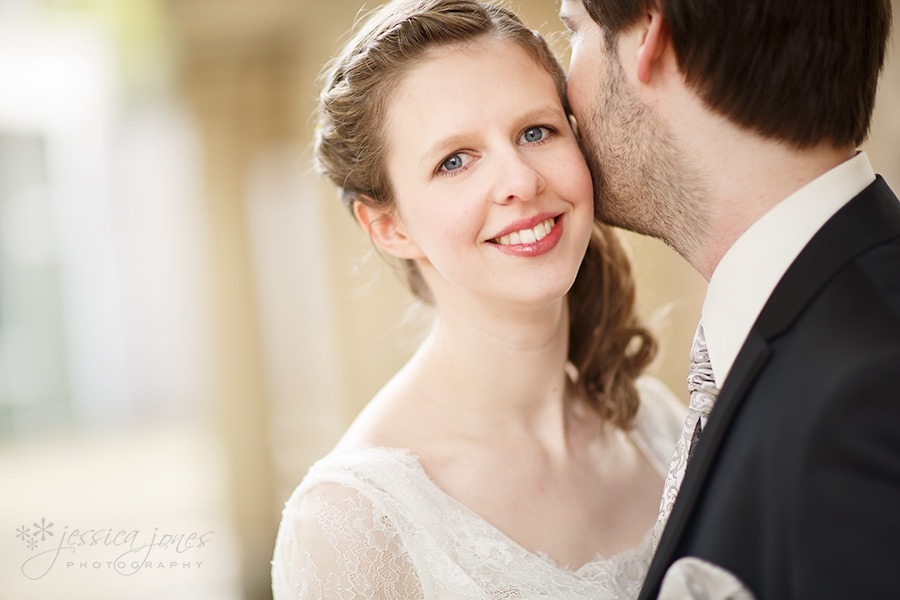 There's no mistaking how much these two absolutely adore each other, sure being in a historically and architecturally beautiful city filled with amazing light is nice and all, but when you are faced with a couple like this that's when the real magic happens!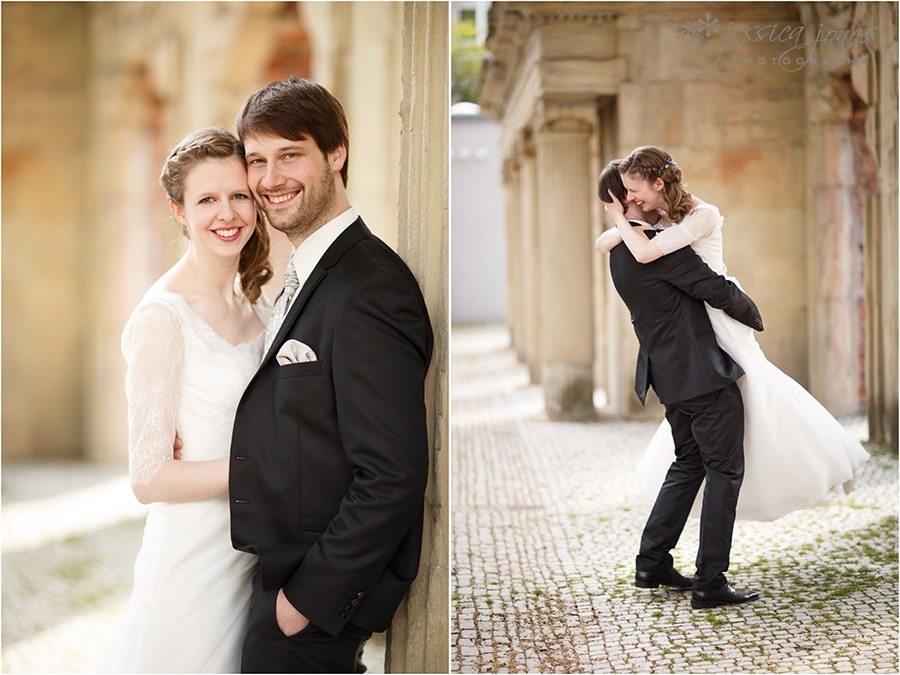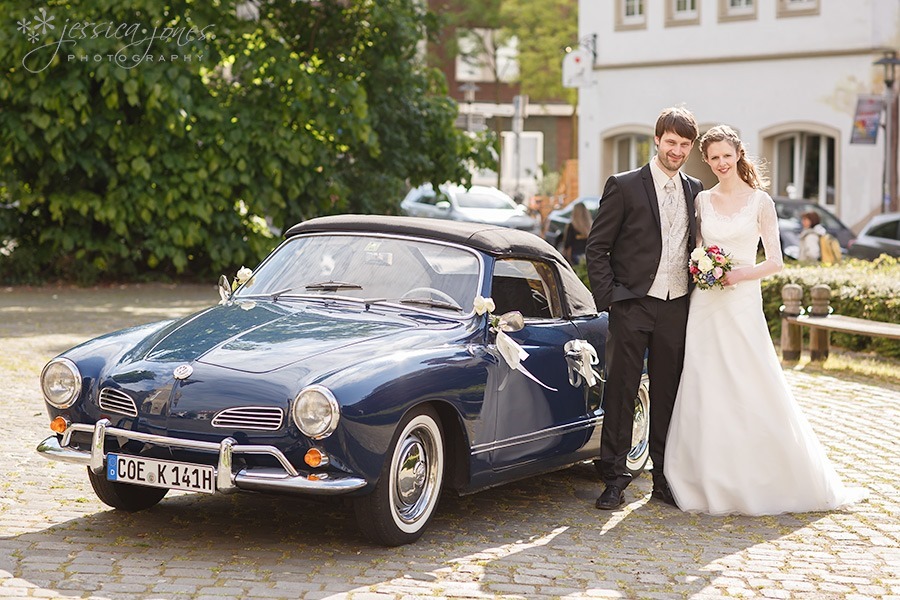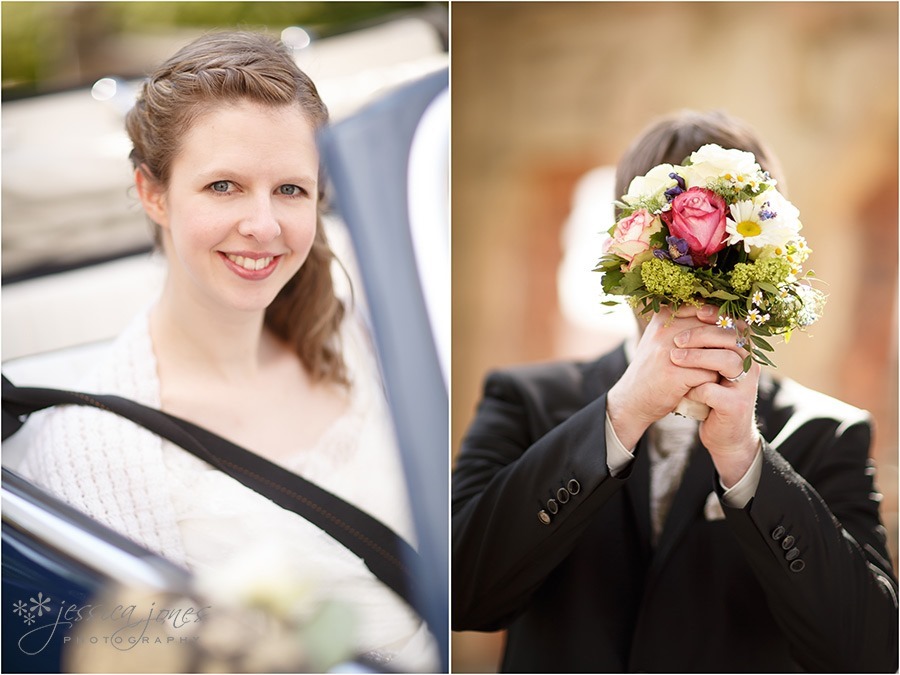 And then it was time for the reception!  Germans really know how to throw a good wedding, you don't just eat, dance and leave, you enjoy party games and all manner of fun deep into the night.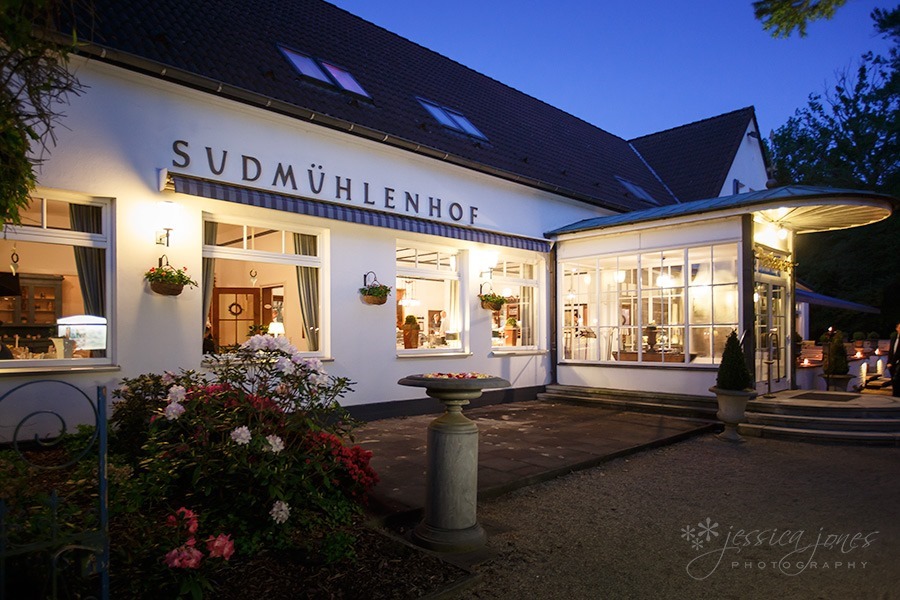 And when you are given money as a wedding gift, it comes in extremely creative ways!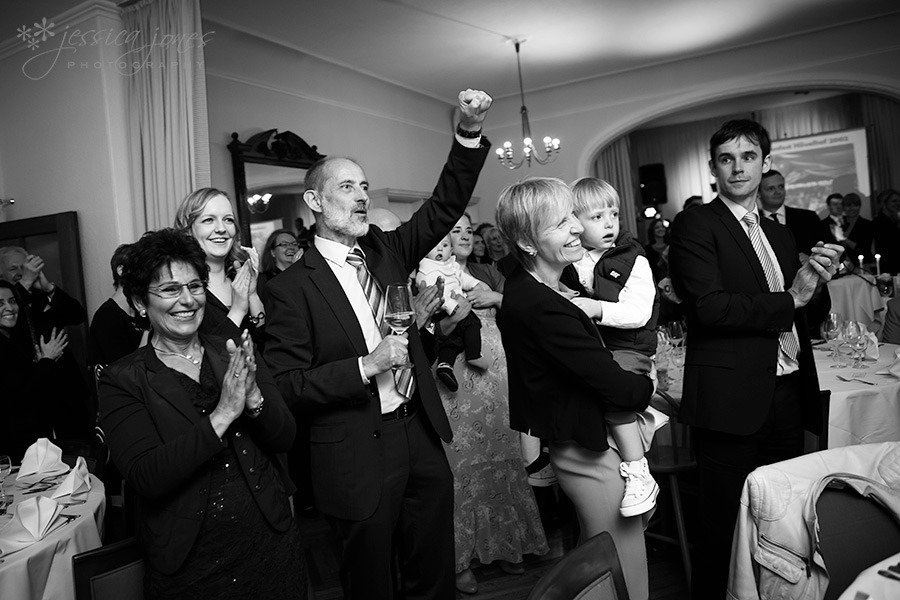 Ever been to a wedding where the guests are asked to don painting shirts and paint their best wishes onto a canvas?  Neither had I until this one!

I've given up counting the cool points, lets just say there this wedding has earned LOTS of cool points.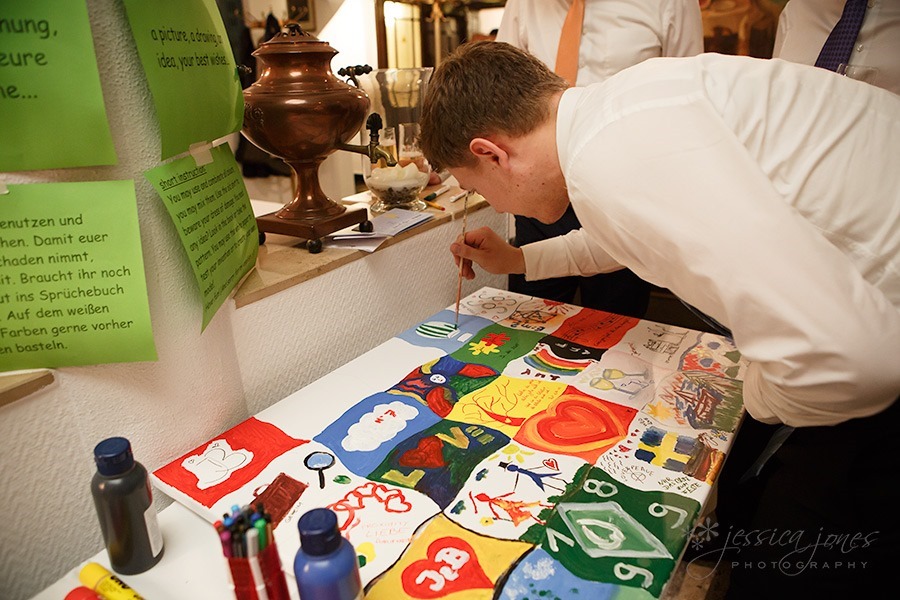 This game had Björn and Julia singing a Swedish lullaby.  These are the moments I wished we were videographers!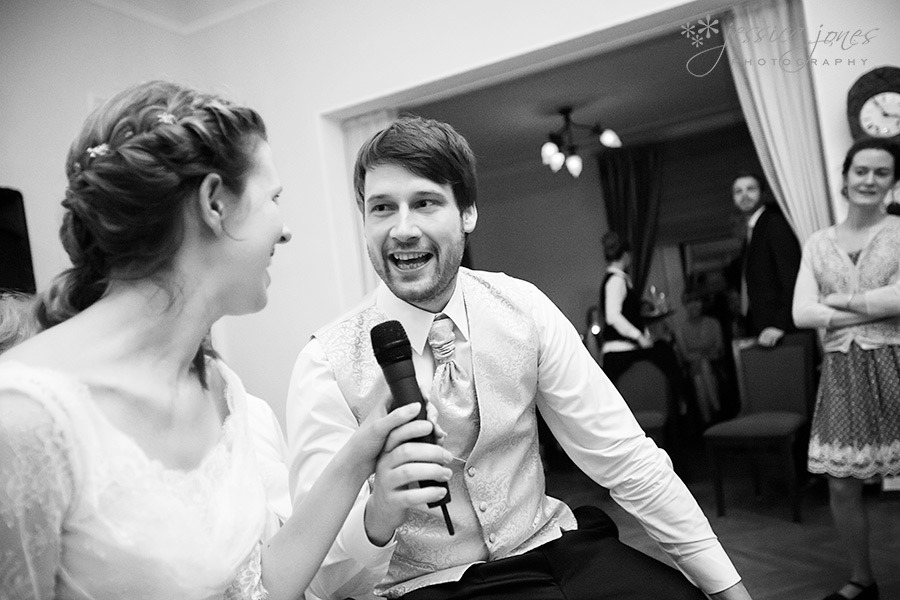 Julia and the girls rock out their dance they choreographed at the hens party.  Such fun!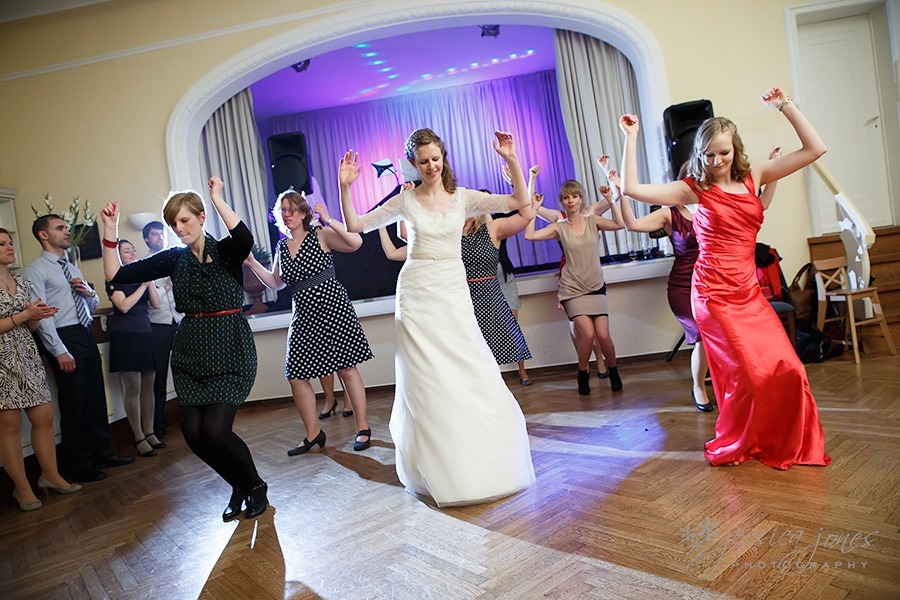 And a generous amount of un-choreographed fun!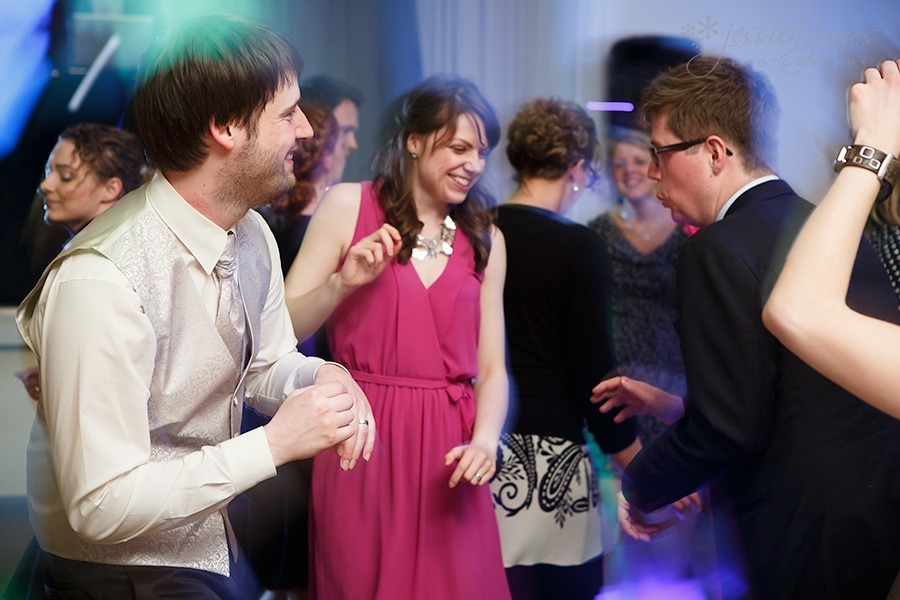 The thing about German weddings is that the bride and groom just turn up to the reception with no idea about what is going to happen, that's all up to their close friends to arrange.  So at different intervals during the evening someone will stand up and announce a song or another game. During this game a word was held above Björn and Julia and the guests had to act it out in front of them.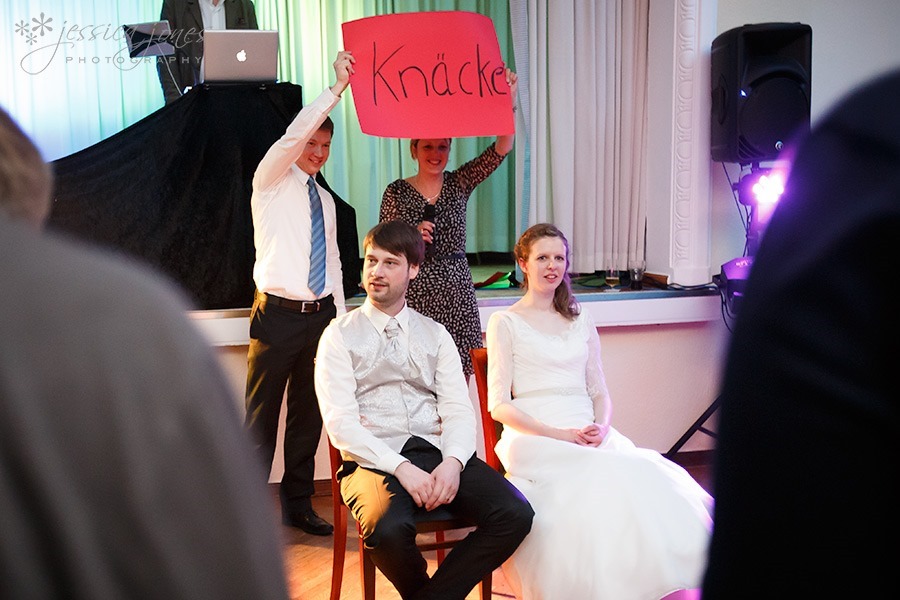 Which produced some pretty funny results!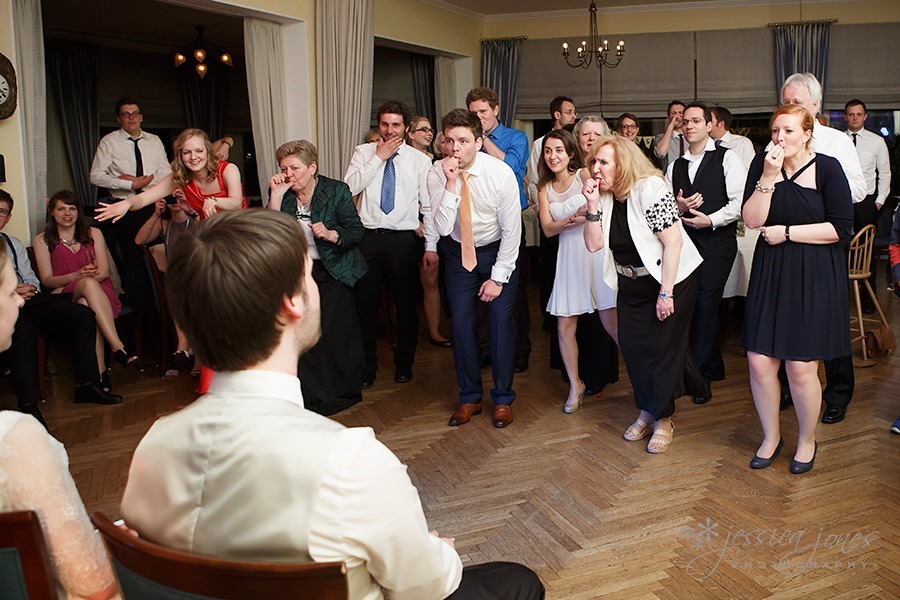 And while in New Zealand we will have wrapped the party up by 1am, the Germans are just getting started.  1am is sausage time.  Apparently this is pretty common.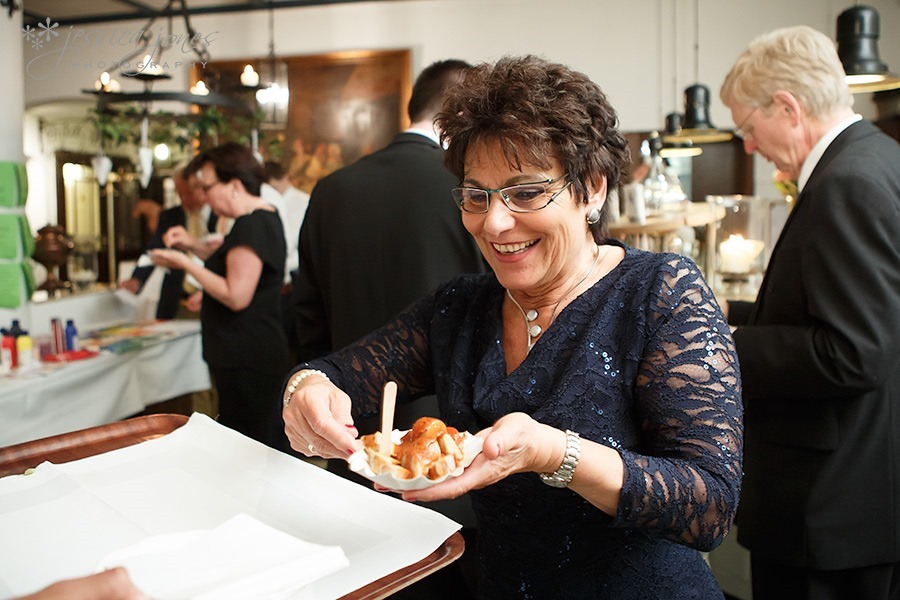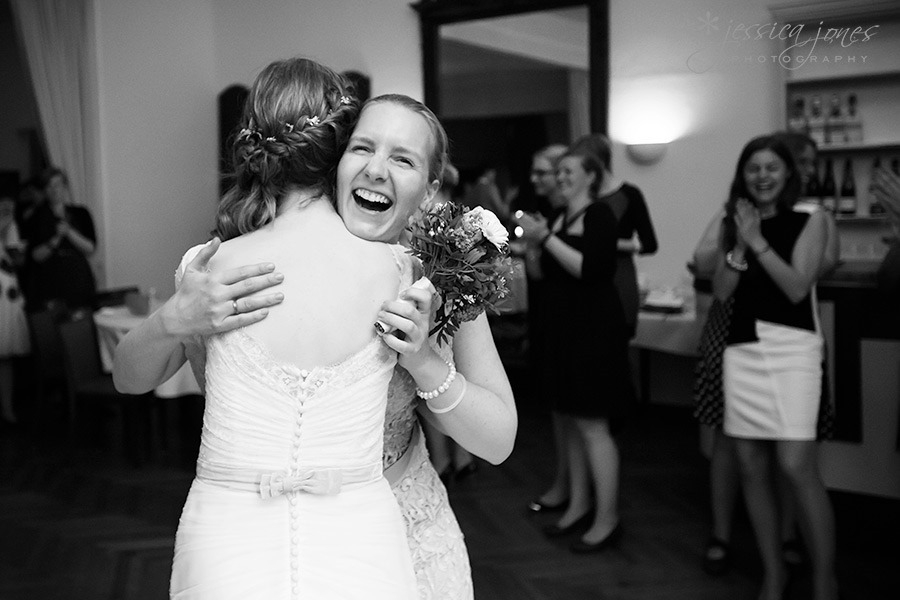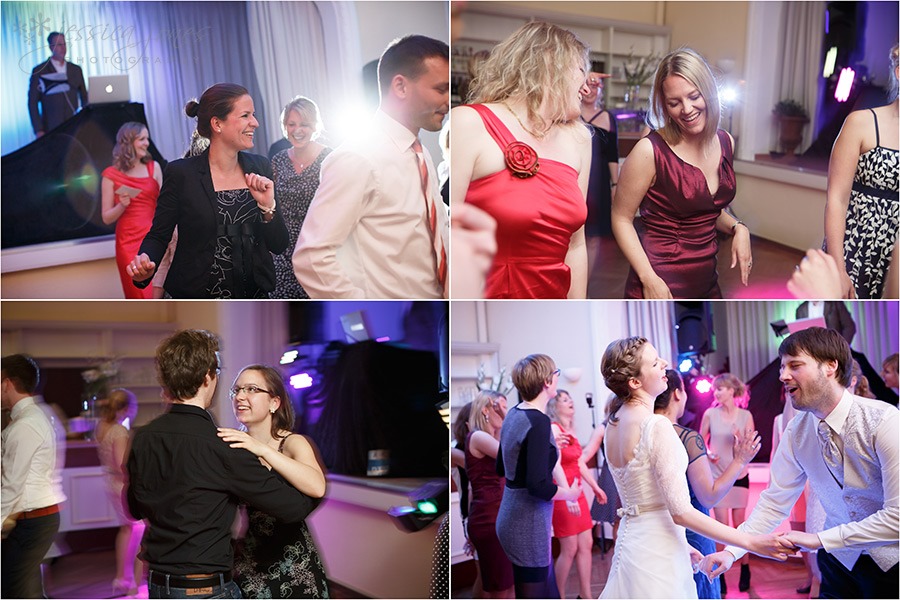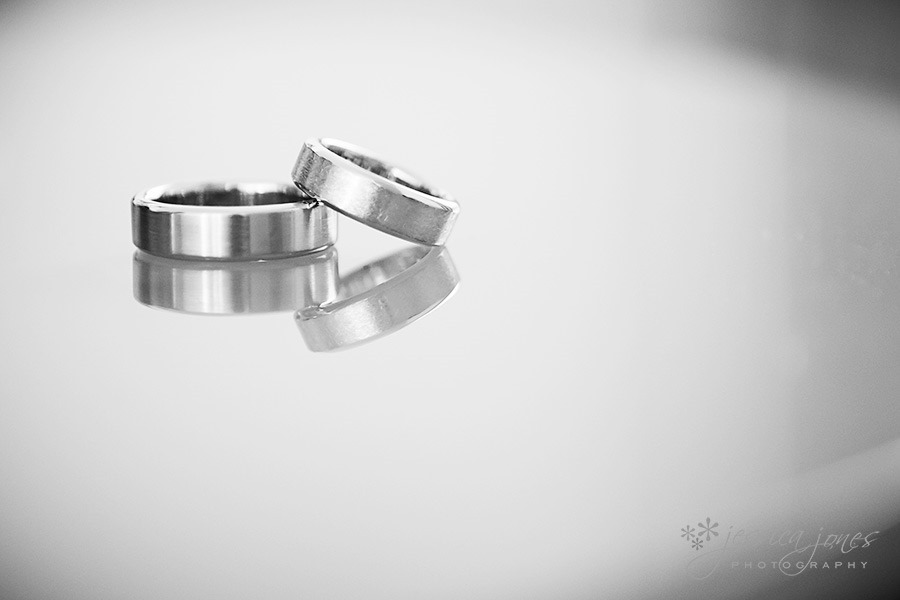 Björn and Julia, I can't even begin to say how much we enjoyed our time here in Münster with you and your lovely family.  Thank you for your warm welcome, for sharing your incredible day with us and for being an absolute joy to photograph!