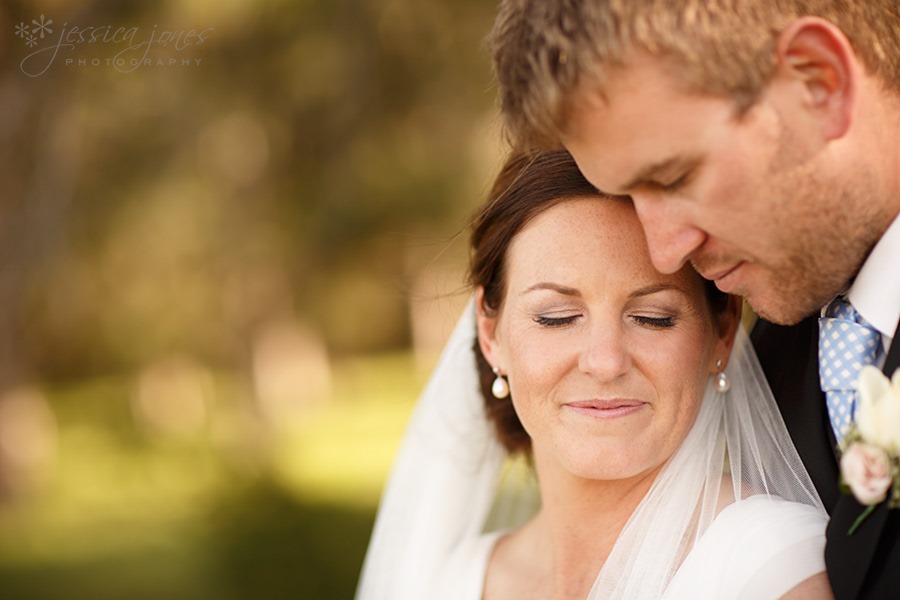 "Ron, Ron are you home?"  Hamish was planning to propose to Sally, but he knew there was something he needed to do first.  Pushing the door open just a little more he stepped inside the house.  "Ron?"  Then, from upstairs, he heard Ron's voice.  Up the stairs he went, and straight into the room to find his future father-in-law lying in bed, sick as can be.  This didn't stop our Hamish though, he proceeded to tell Ron that he'd very much like to marry his daughter.  The blessing was given and Hamish headed back home, armed with the most gorgeous engagement ring you ever did see.
Sally said yes, of course, and then the planning started.  Sally is a wedding planning mastermind, to put it mildly.  She planned, she collected, she styled and she planned some more.  And all that planning paid off – it was perfection itself!
Sally and the girls got ready at her Mum and Dad's house, and the moment I saw Malcolm the Moose on the wall, I knew he needed to feature.  Malcolm started life over in Canada, then after a little run in with Ron, a date with the taxidermist and a flight over to the Awatere Valley, he now features proudly in their living room.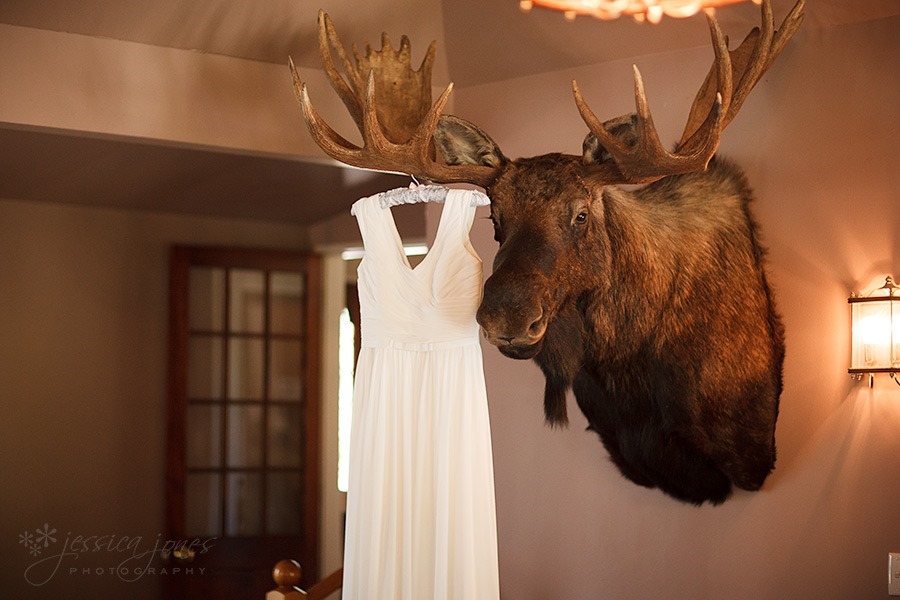 Sally had everything perfectly in hand, she was the picture of cool calm and collected!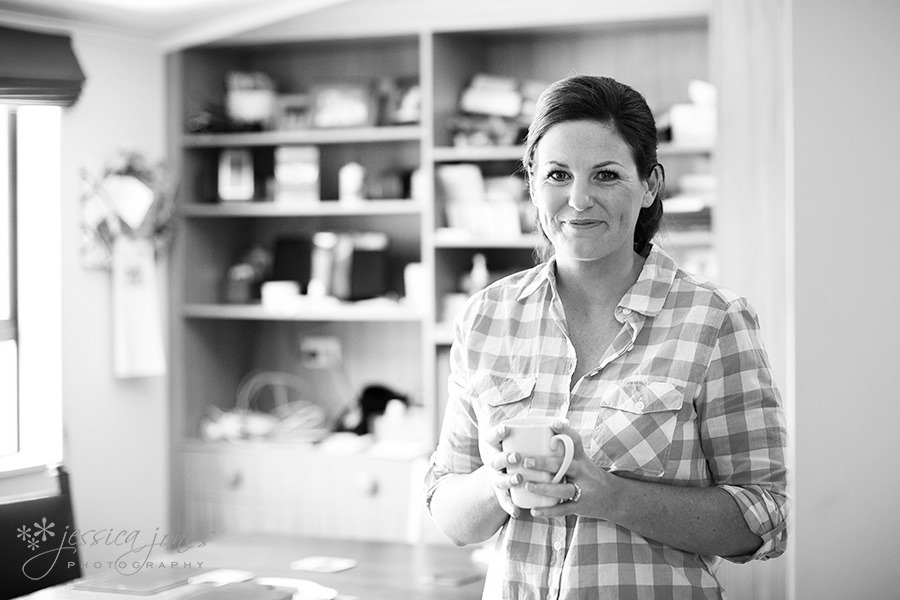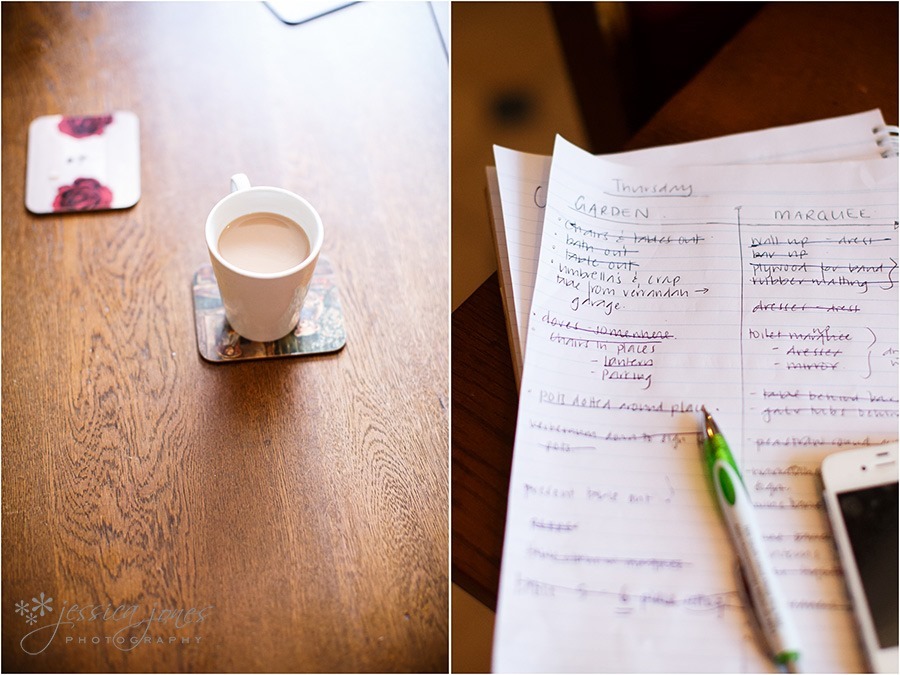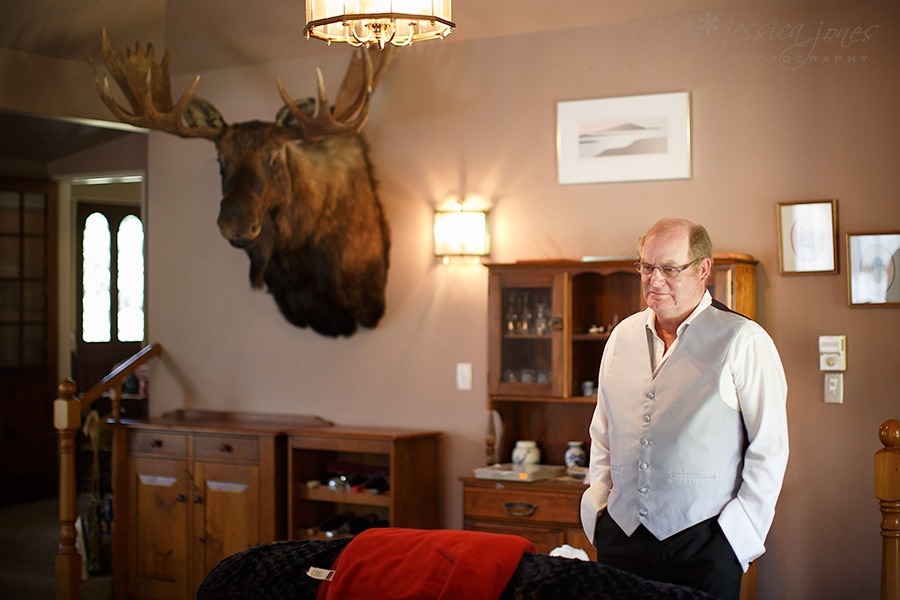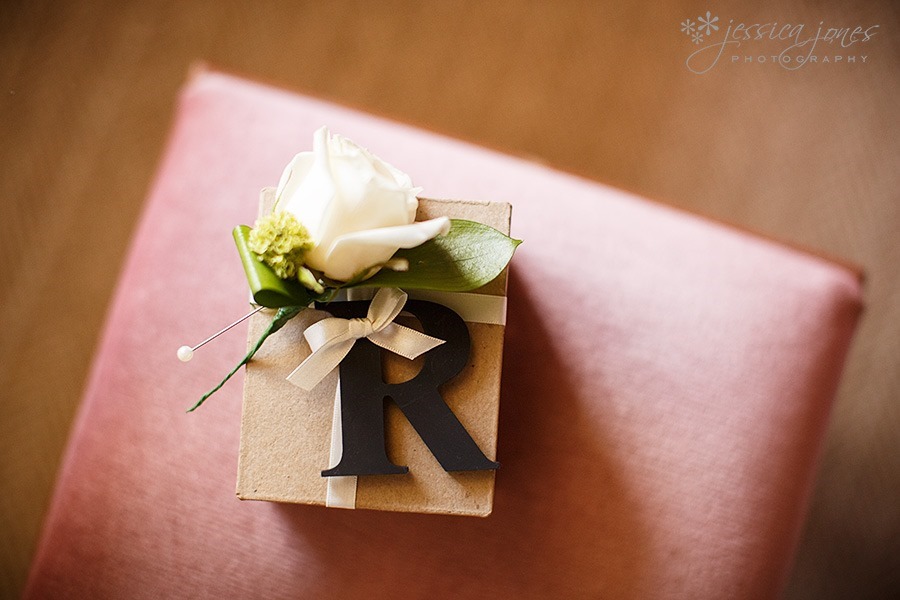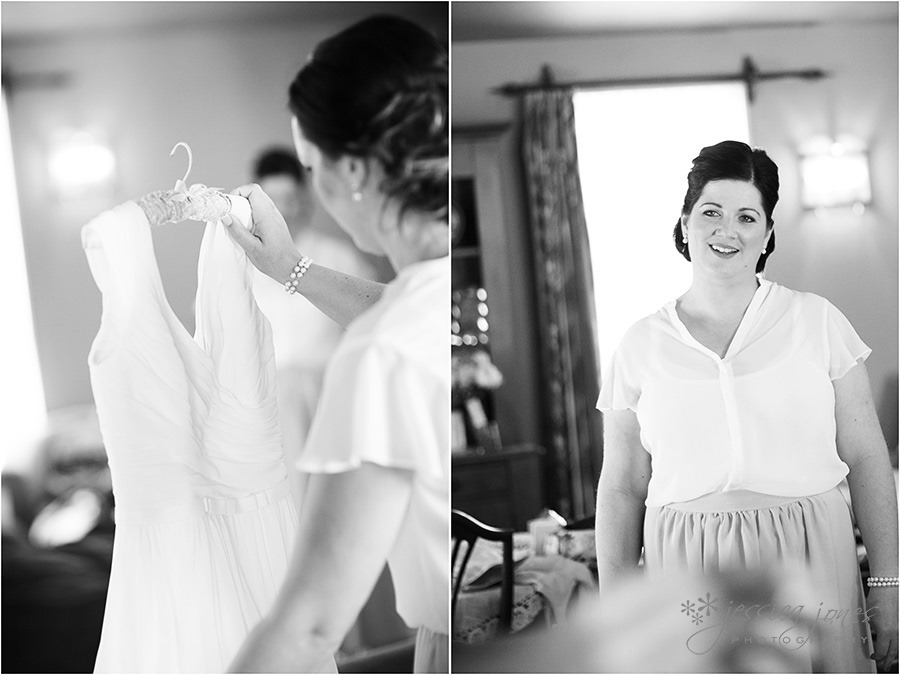 Just a little shout out for veils here.  I love them.  I love them a lot!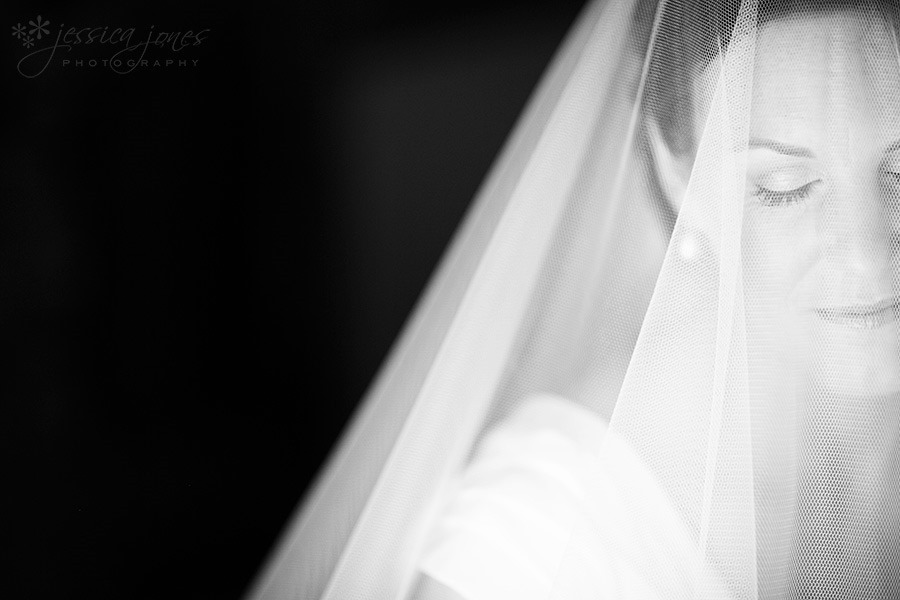 My favourite flowers, hands down, are peonies.  So this gorgeous bouquet by Nina makes my heart sing a happy little tune.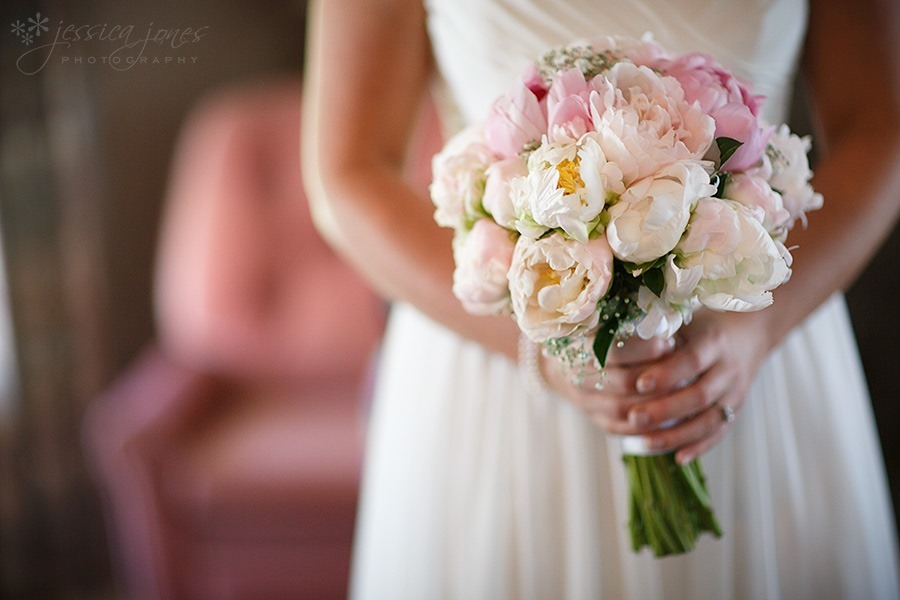 Sally, what a drop-dead gorgeous bride!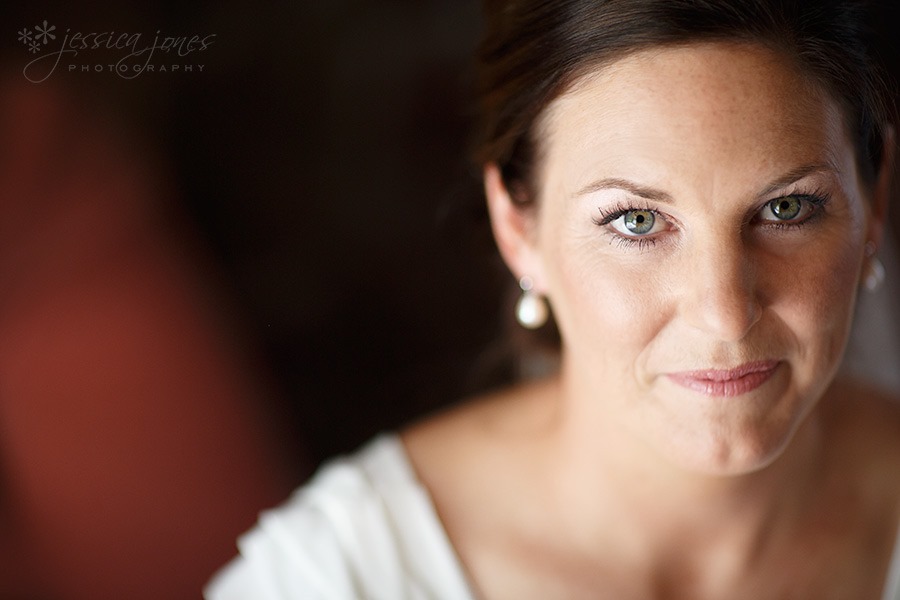 Hamish is a real bloke, a good kiwi guy that loves diggers.  Diggers are his life, so it made a lot of sense that his diggers made an appearance during the day.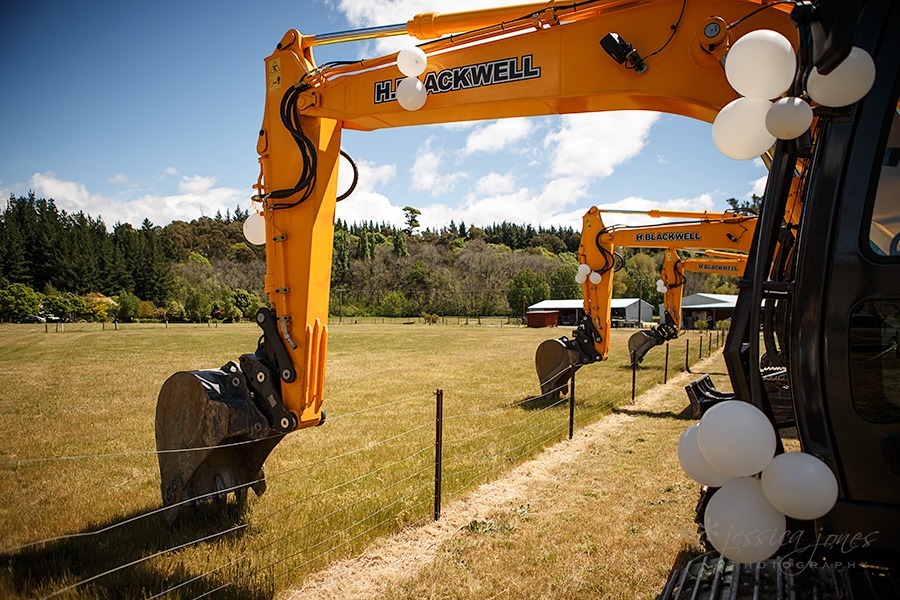 They even appeared in the form of cufflinks, given by Sally.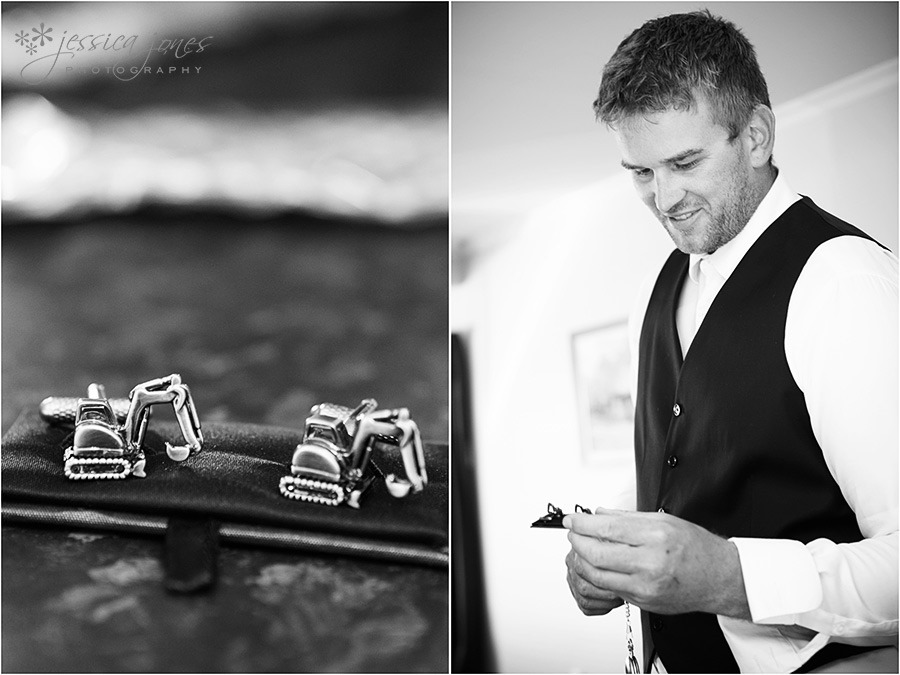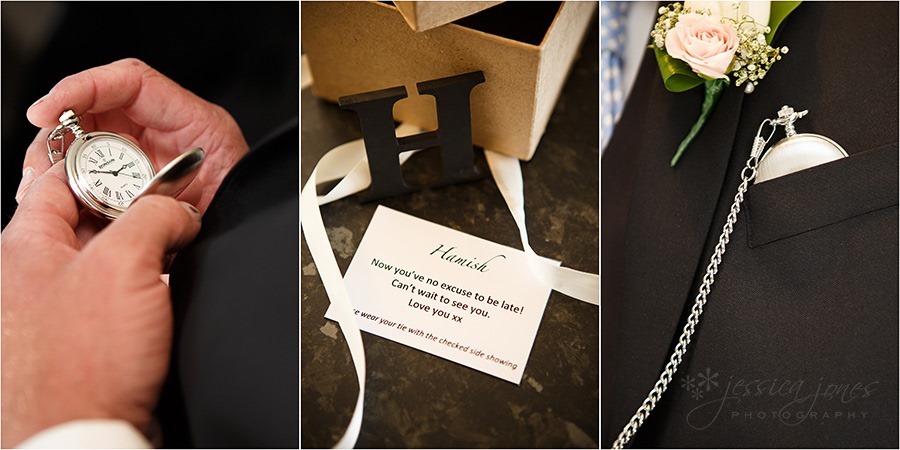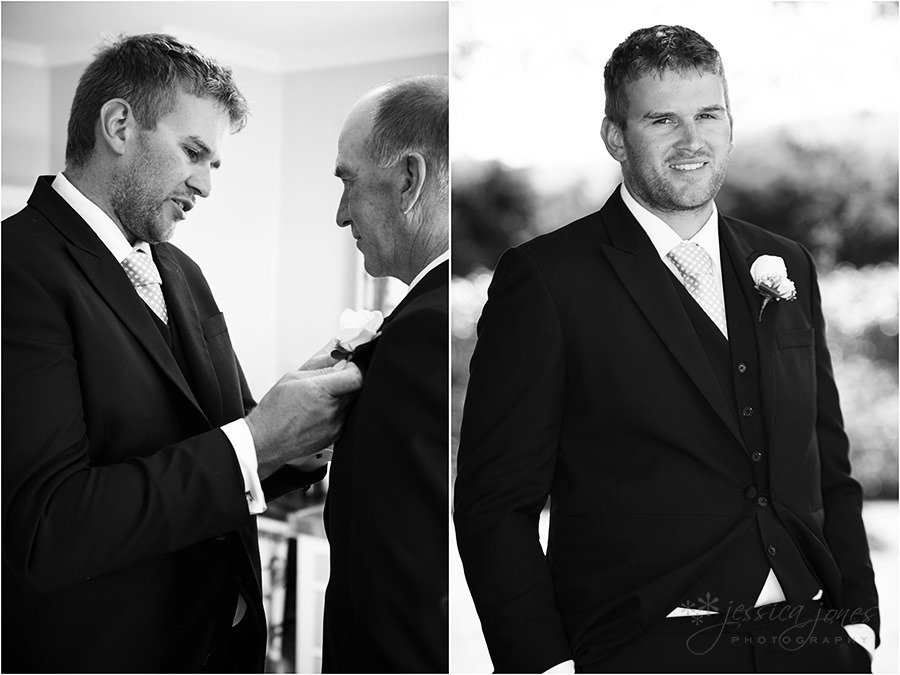 The day was a tad breezy, not too cold, but breezy nonetheless.  Breezy enough for all of these people to be rather pleased it was an indoor wedding!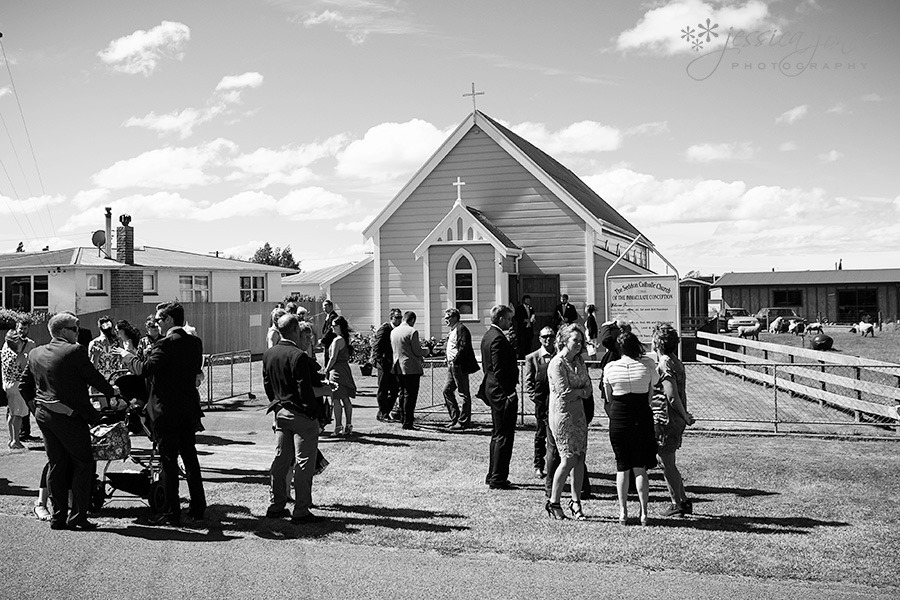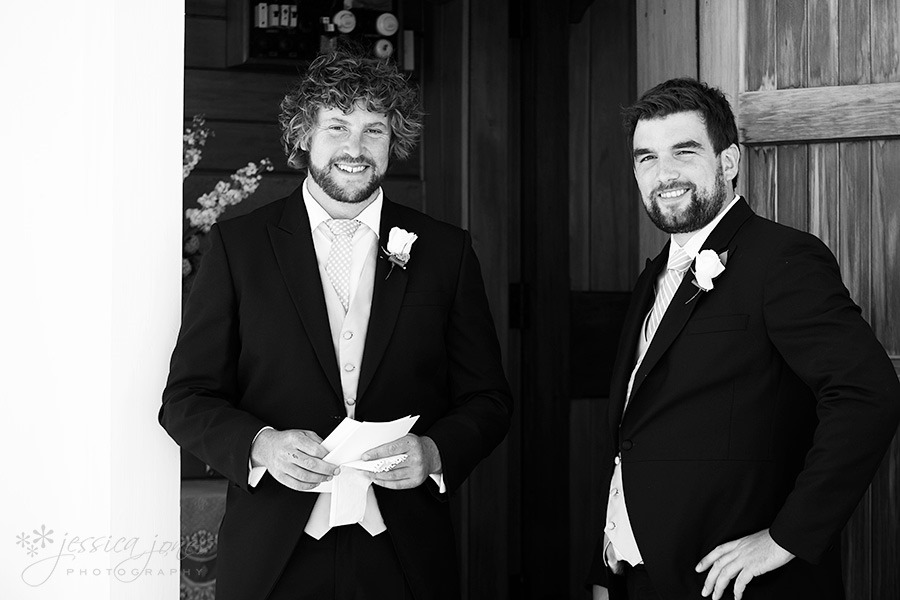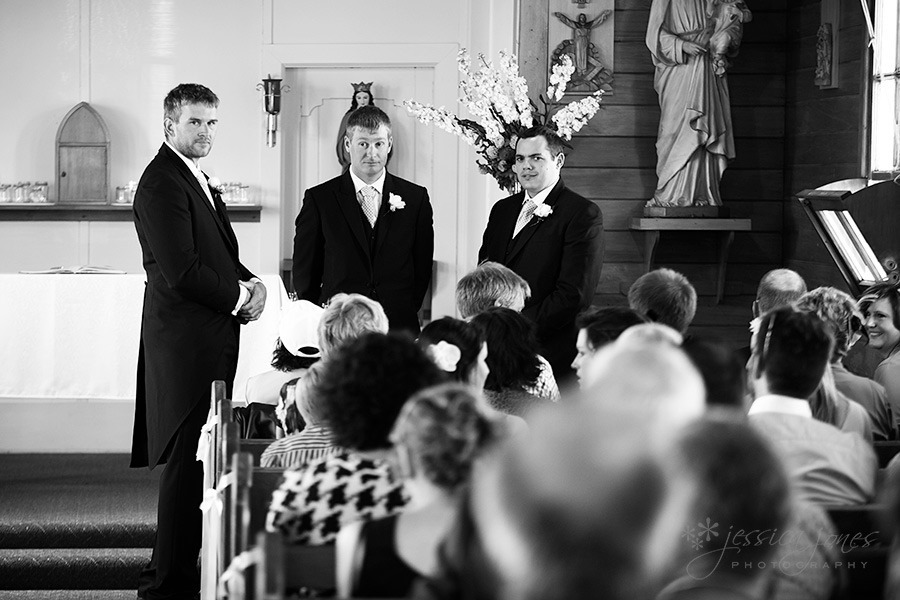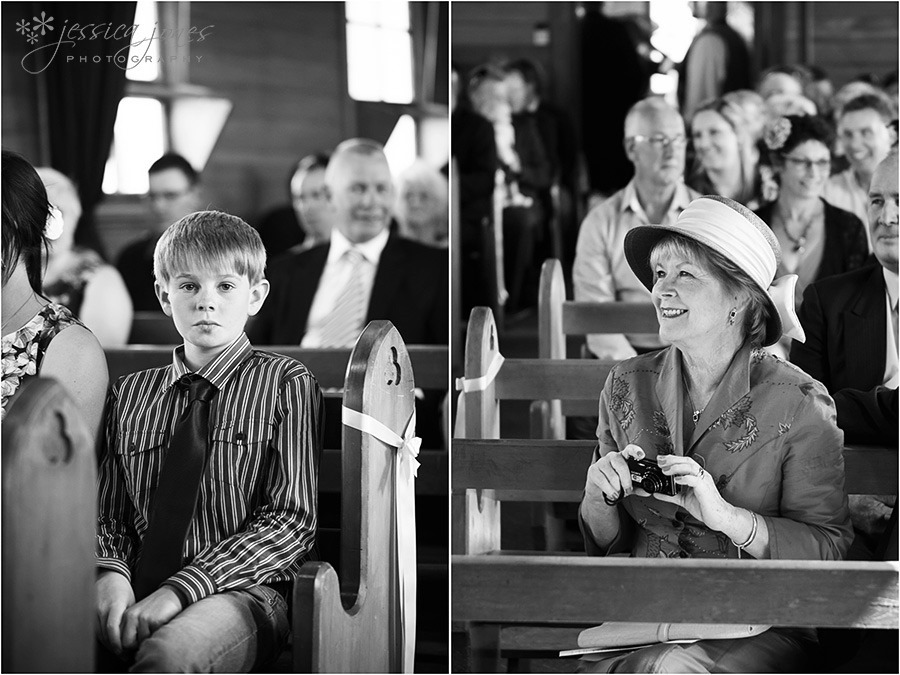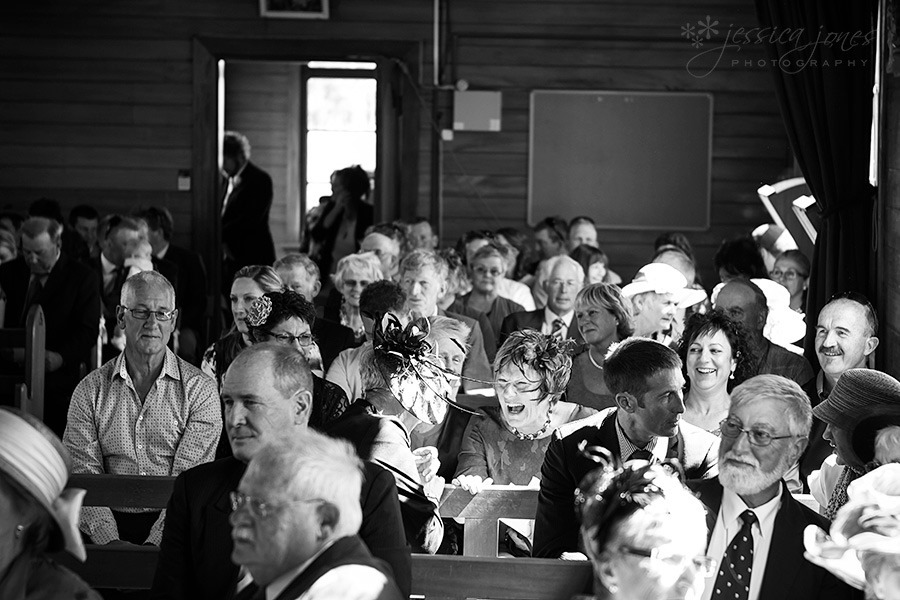 Hamish's face watching his beautiful bride says it all as she glides in the church filled with some of their dearest friends and family.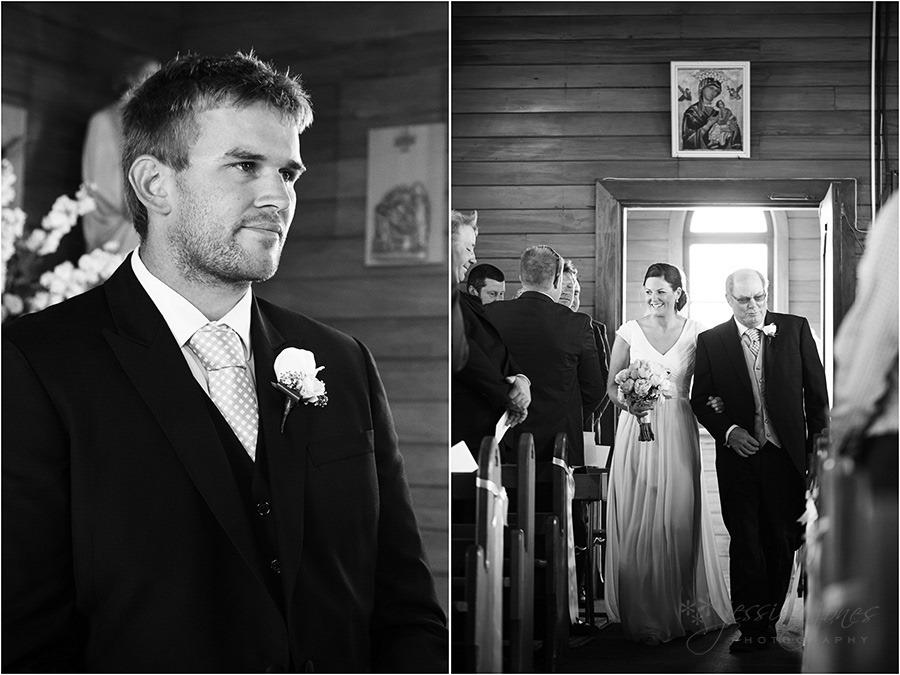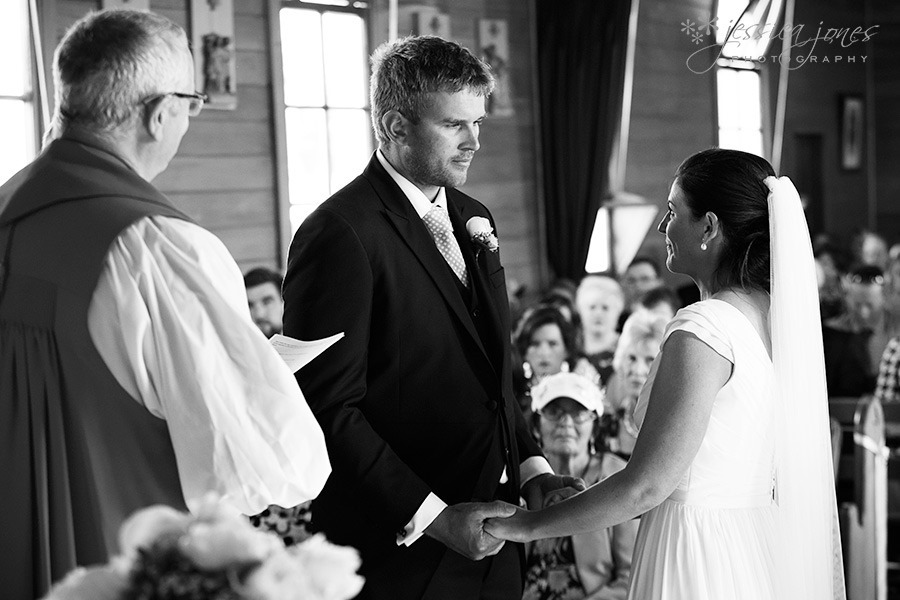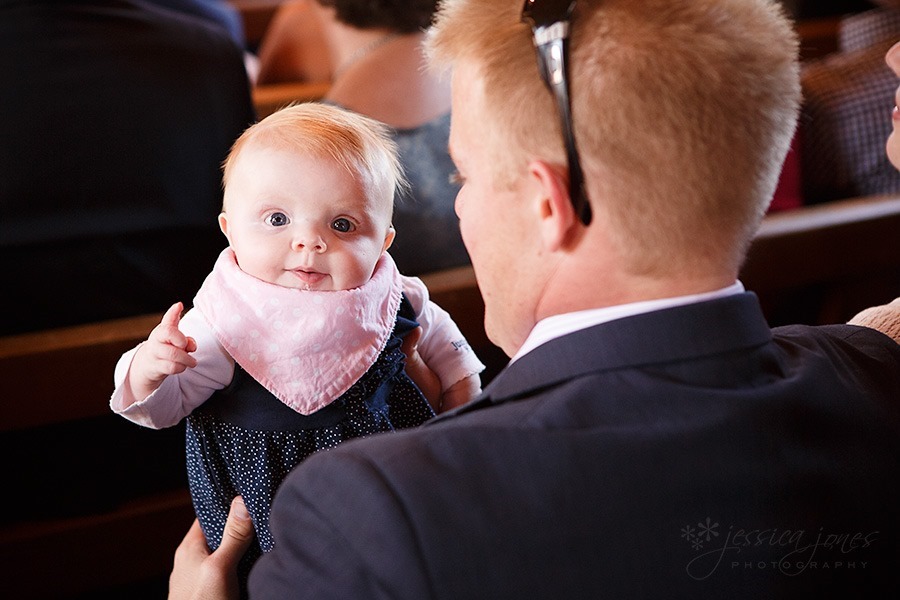 As the wind whistled around the building, making the walls creak, Hamish and Sally were safe inside promising to love and honour each other for the rest of their days.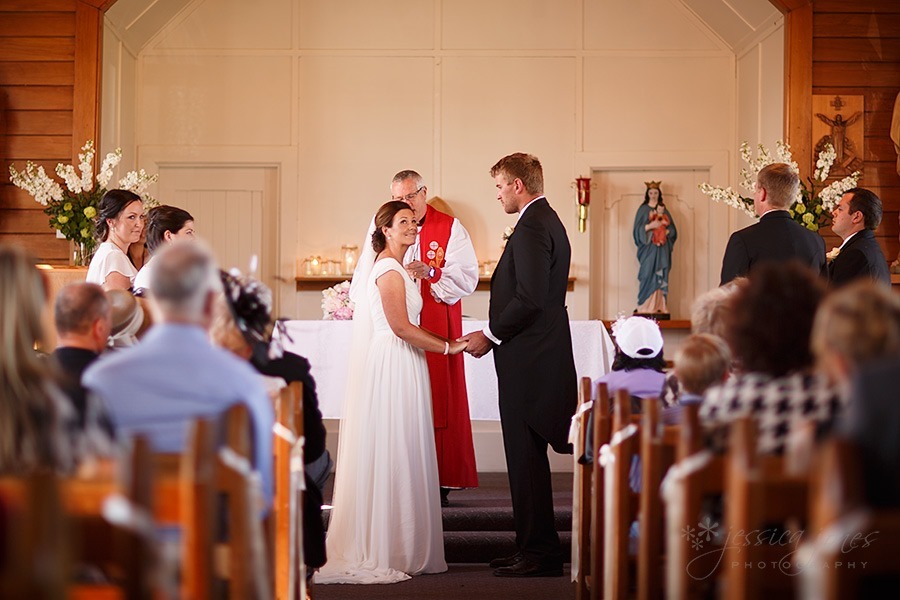 And sealing it with a kiss.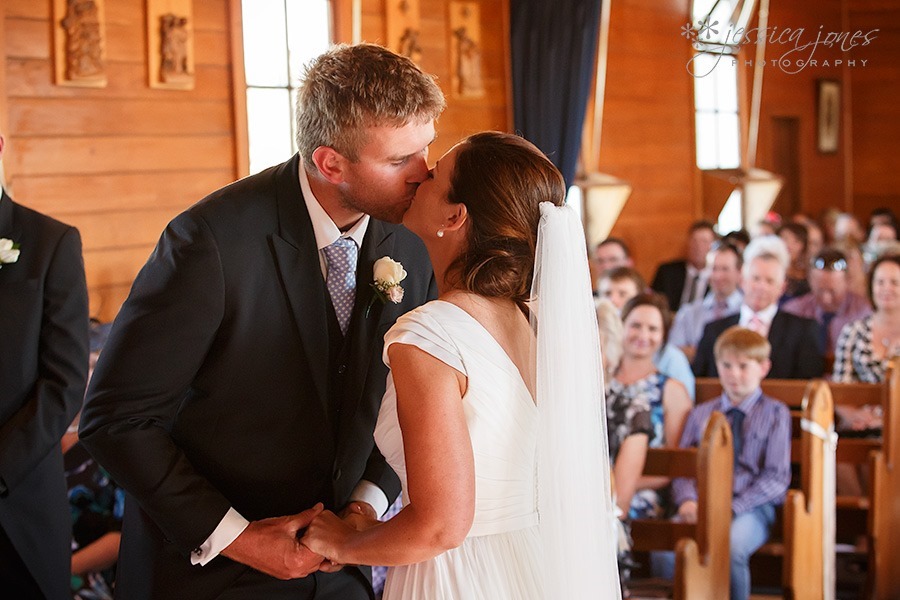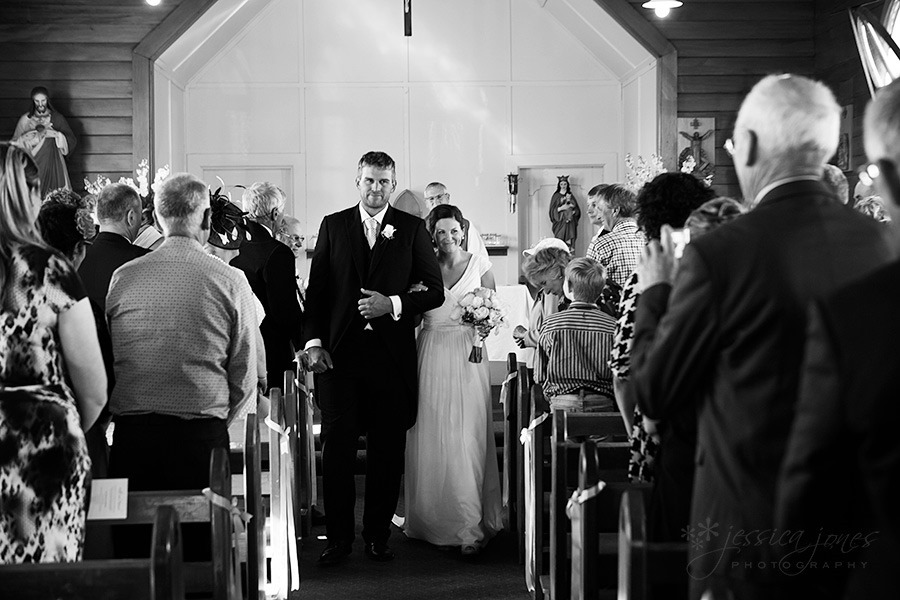 Throwing rice at weddings is not really something you see much anymore, sadly.  It was done traditionally to wish blessings of fertility and prosperity to the happy couple.  In some cultures it was also done to feed the evil spirits who would attend the wedding. You see a hungry evil spirit isn't much fun to be around, but one full of rice?  No trouble.  I'm not exactly sure where the logic for this one came from and I'm fairly sure no one tries to pacify angry invisible beings with rice anymore!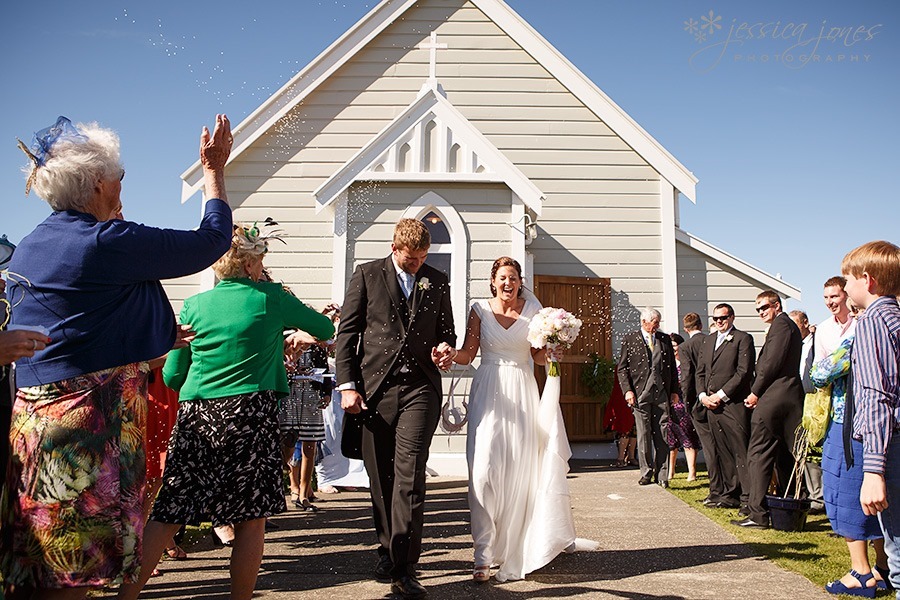 It looks fun on photos though.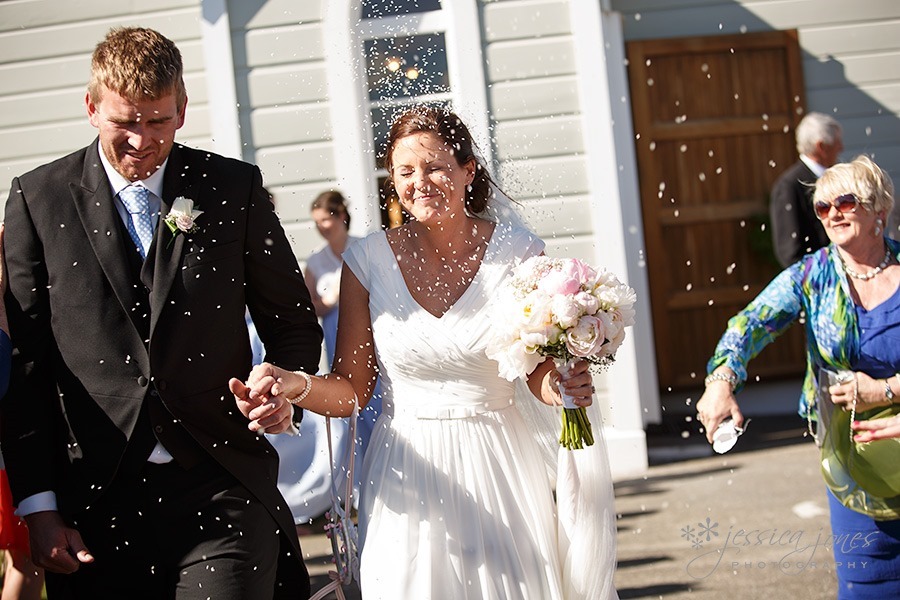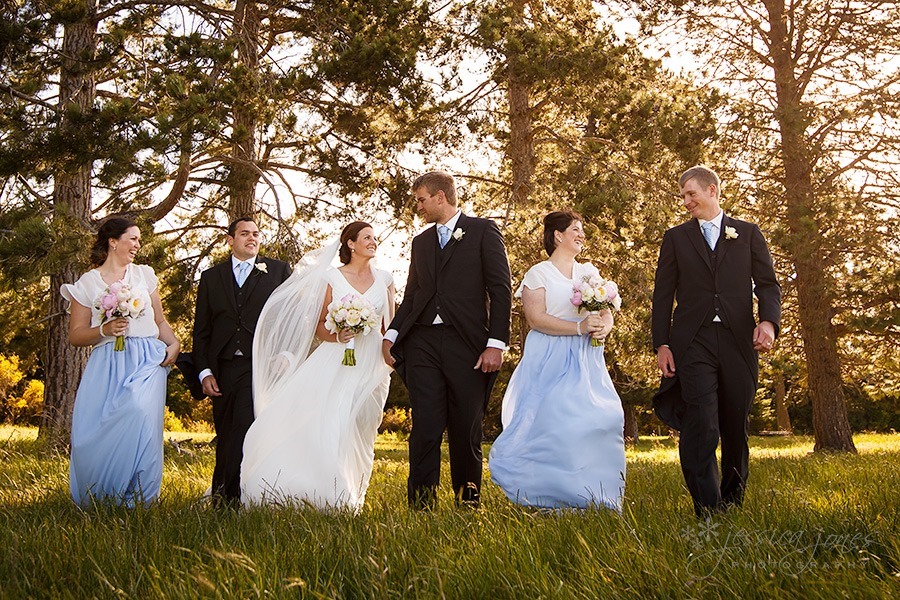 Peonies are great fun to watch during the day.  They start as tightish balls of flowery promise and as the hours progress the warm weather makes them open into flowery goodness.  I'm a fan.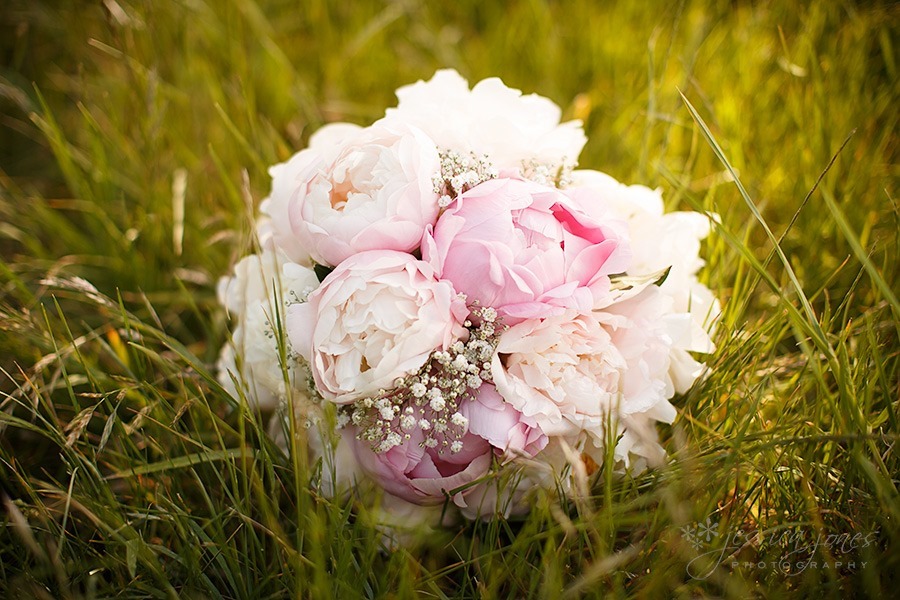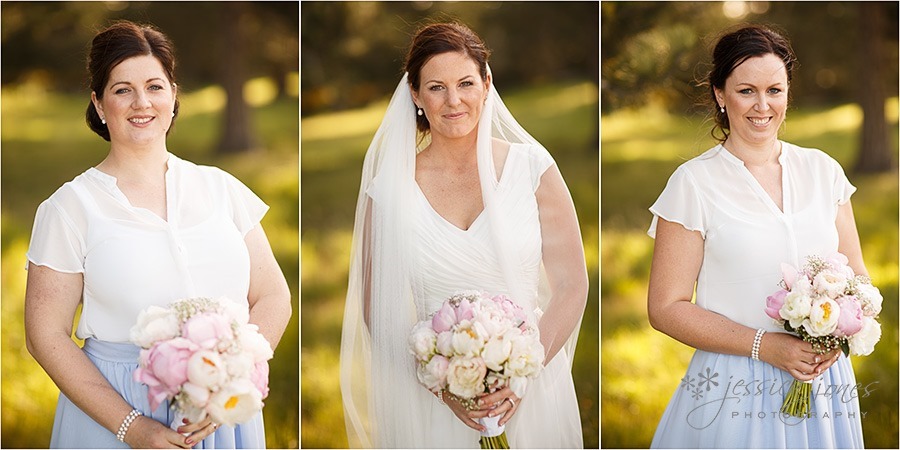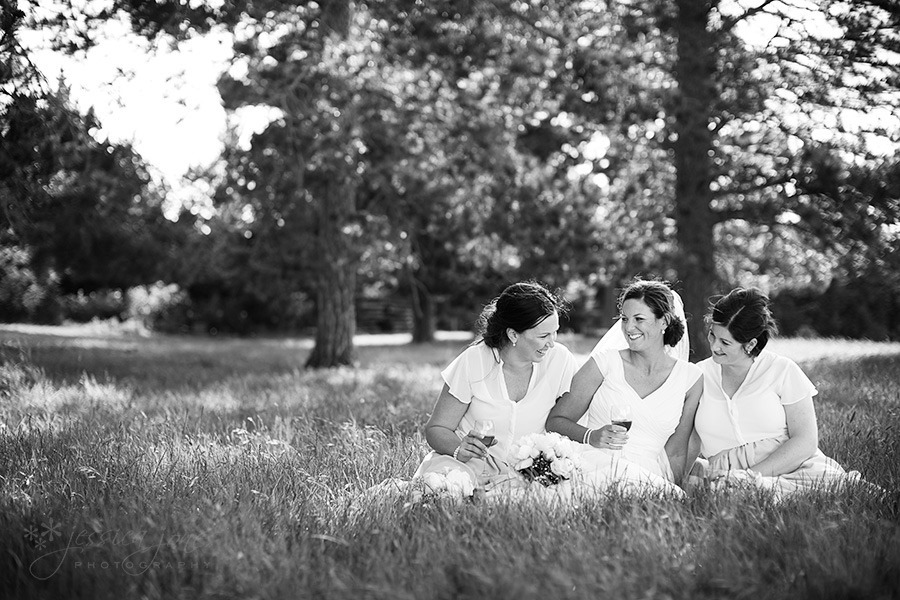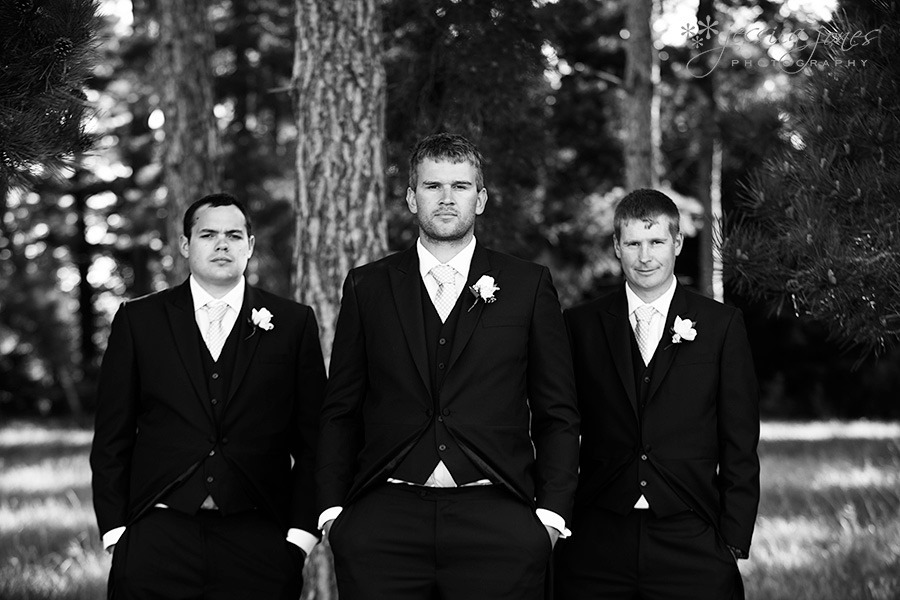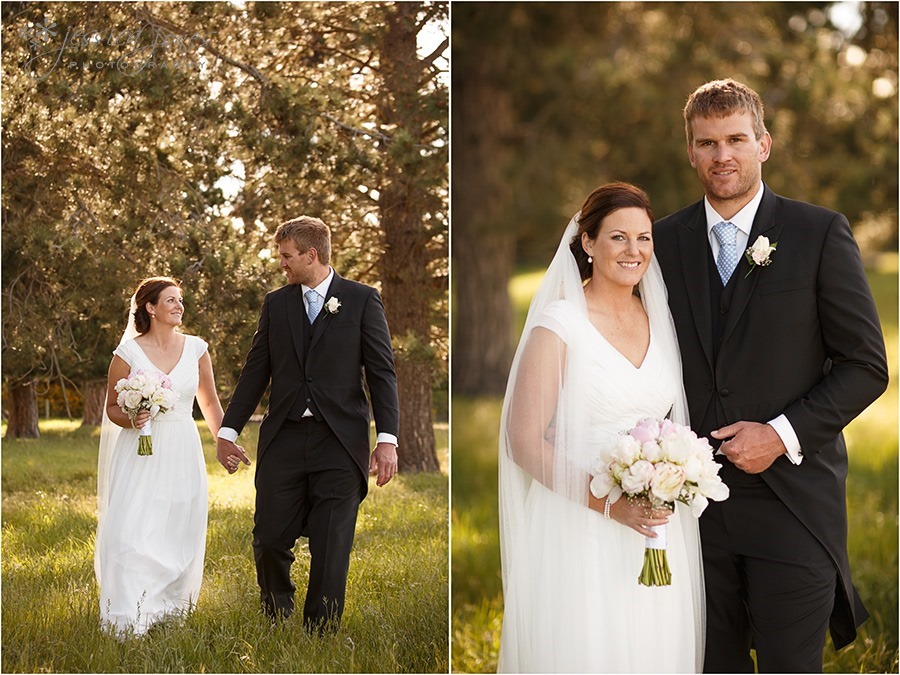 As we rounded the corner this vista took our breath away!  Armed with Emily and a cell phone so we could direct from afar, we sent them to exactly where we wanted them.  I'm pretty certain we live in the most beautiful country on the planet.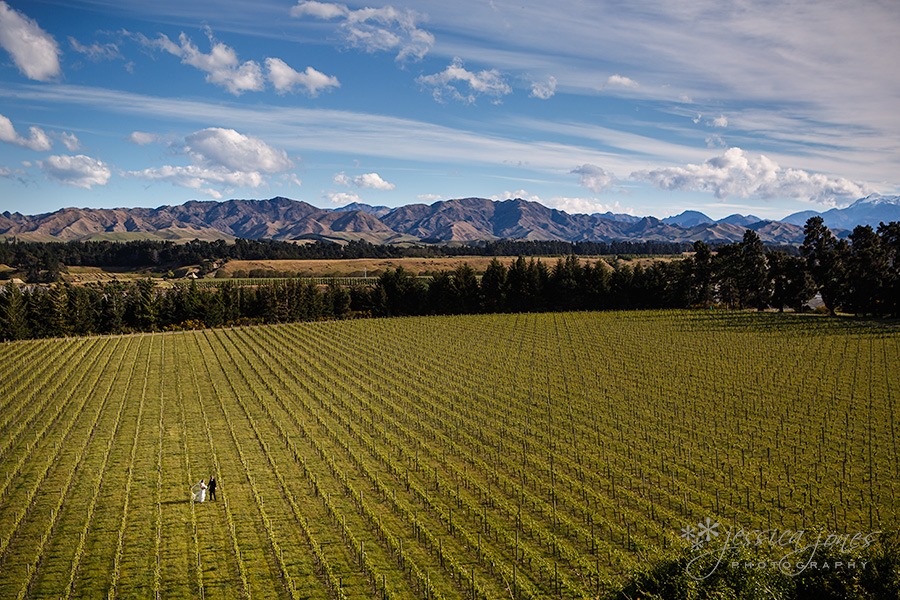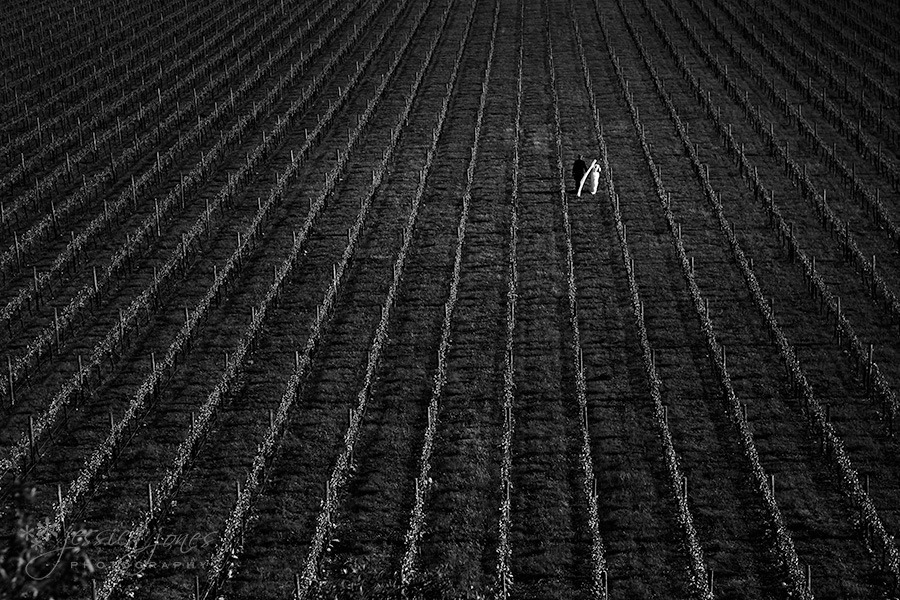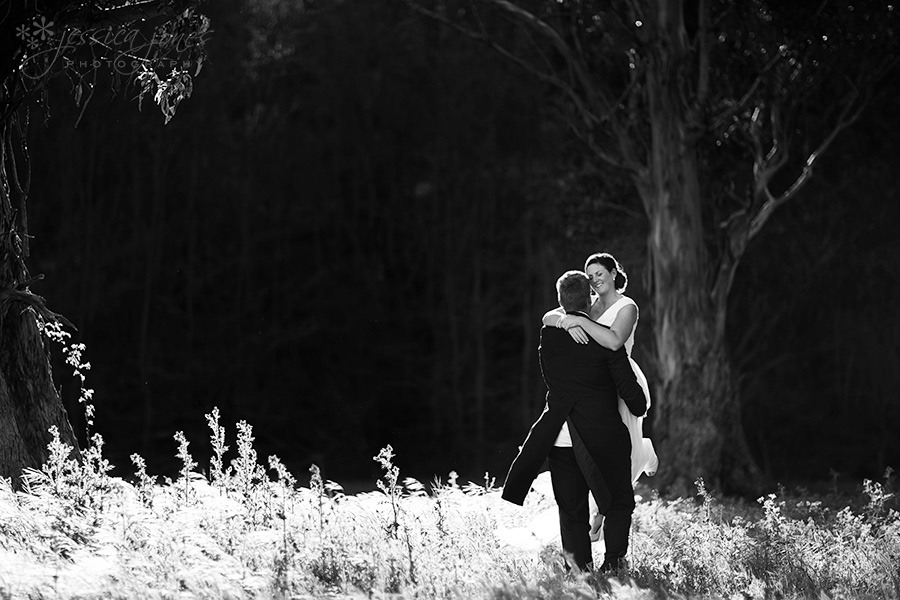 Hamish is the strong, silent type.  Rock solid and dependable, and not one to gush his feelings to all, but looking carefully it was pretty obvious he quite adores Sally!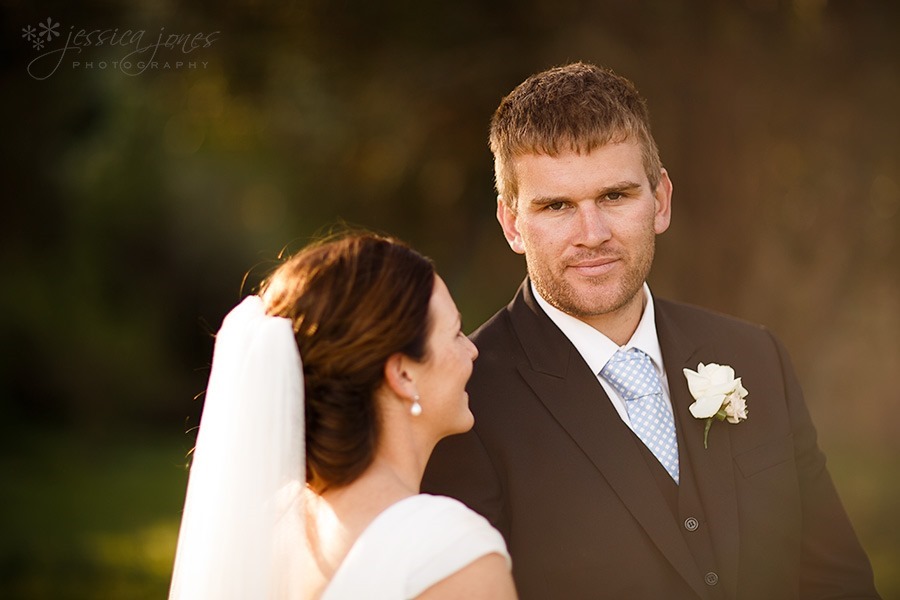 And she adores him right back!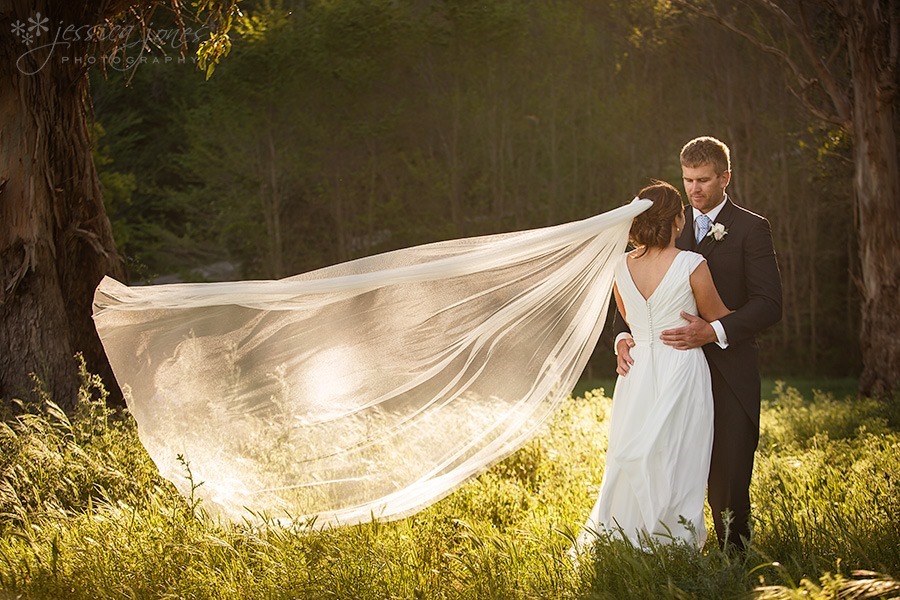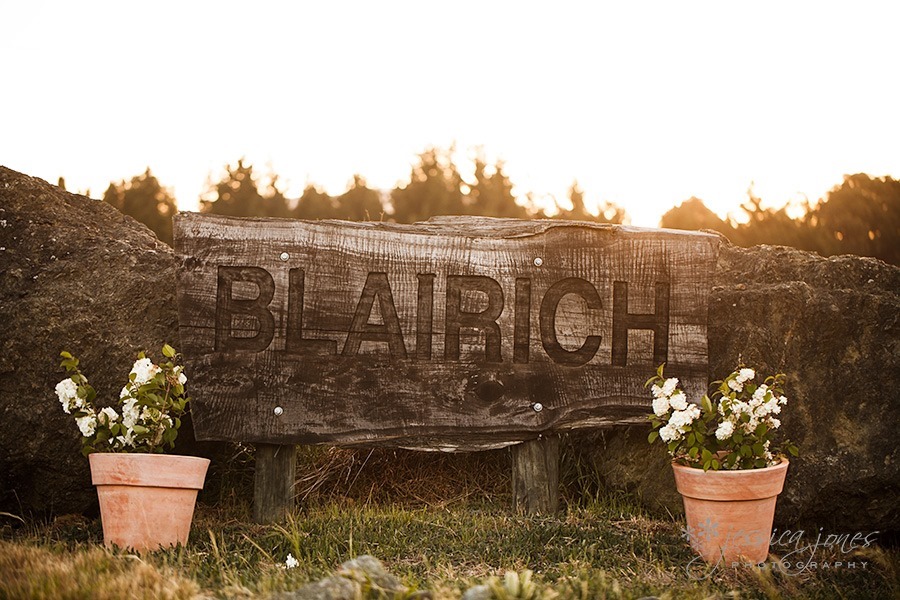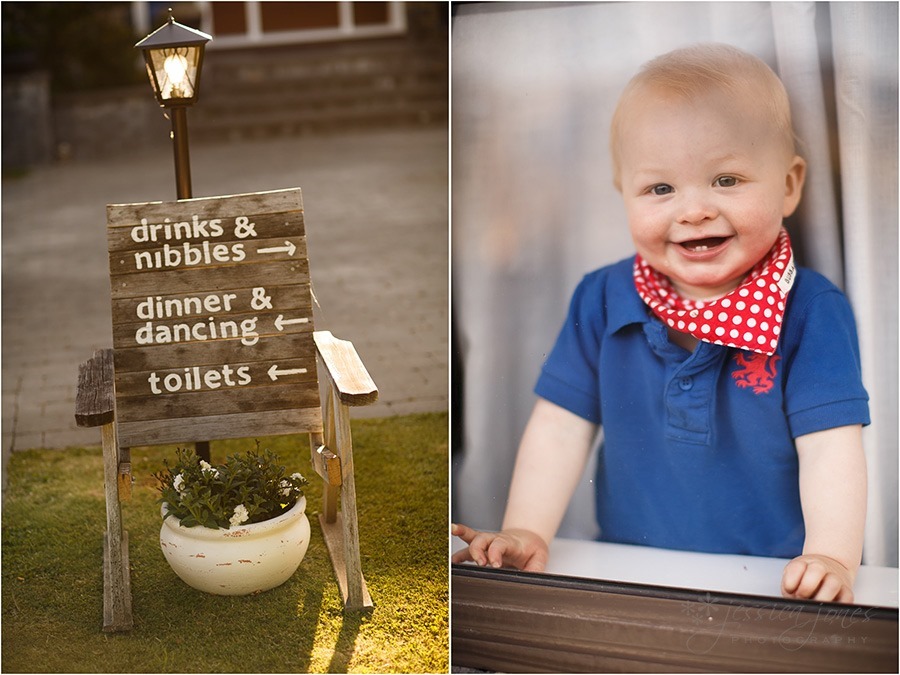 This is where the amazing teamwork of Nina from Pink Poppie, Leanne from Vanilla Hayes and Sarah from Got It Covered really shows!  Absolute splendicity!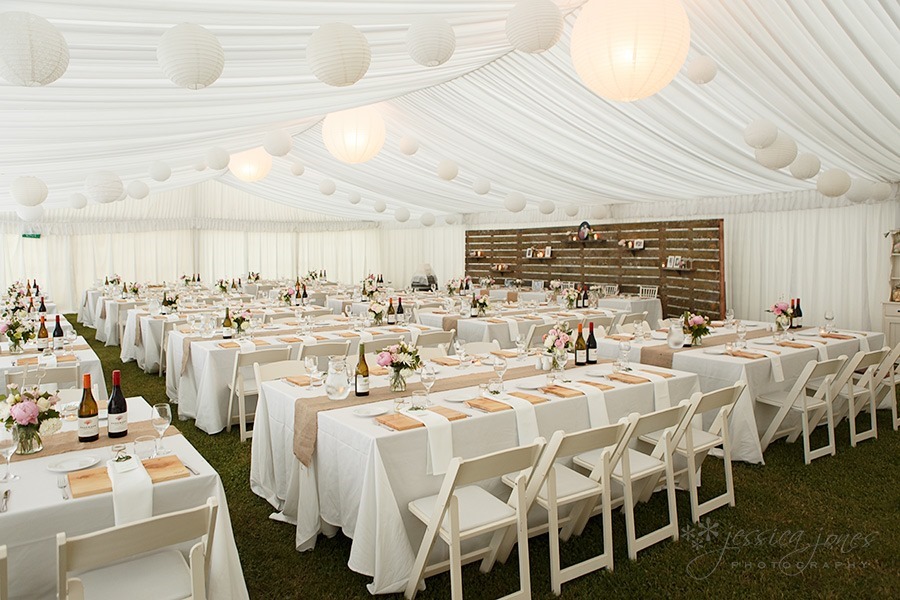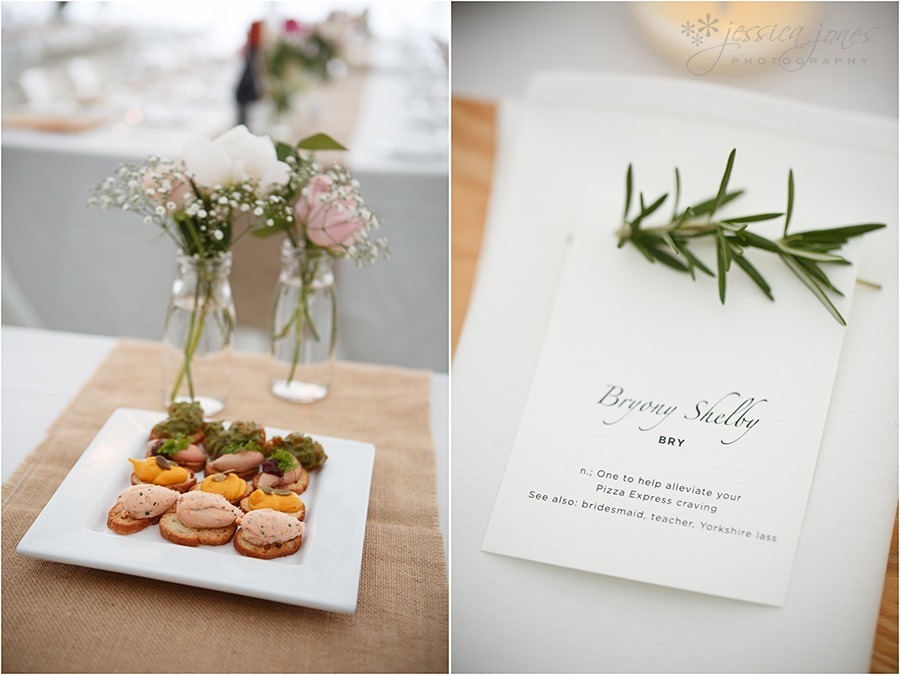 Traditionally, once the mother-of-the-bride removes her hat, the other ladies are also allowed to remove theirs.  Good thing there were these spiffy hat holding clips!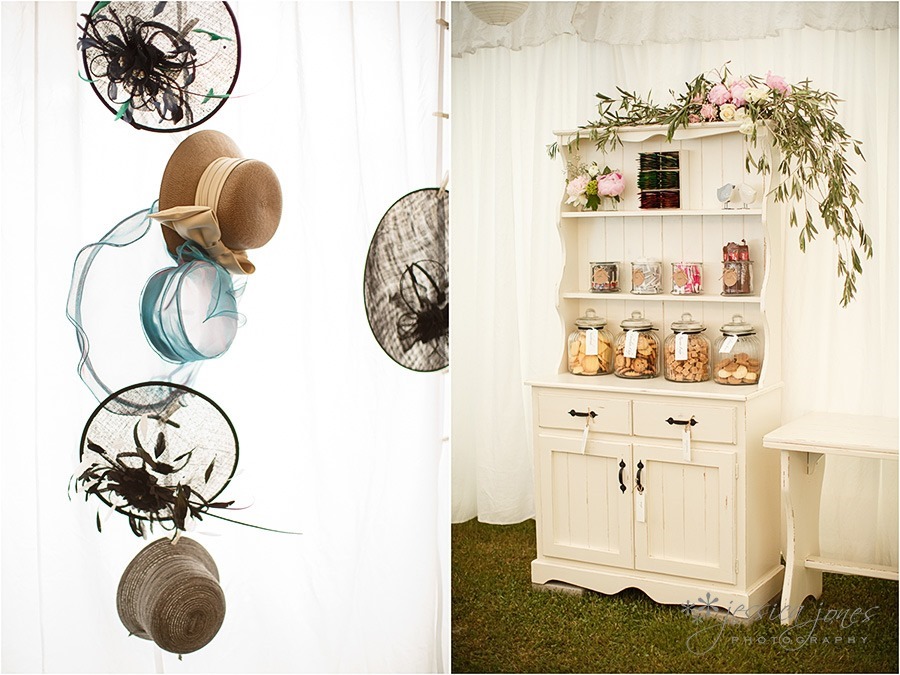 That's our Sally, she thought of absolutely EVERYTHING!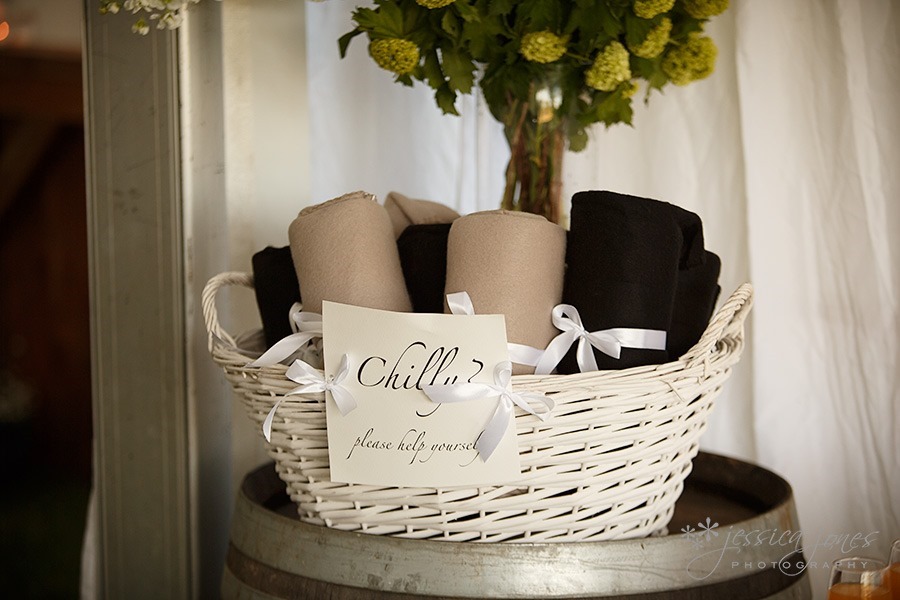 There were 120+ guests at the wedding and each one had their place marked by their name and Sally's very own 'dictionary meaning'.  Witty and cute, and often having something to do with animals or farming it seemed, these included:
'n: One who owns a menagerie of stuffed animals.' 
'n; One on a farm tour, giving a farm tour, or thinking about a farm tour.'
'n; One who moves stock with experience and skill over youth and speed'
Each person also received their own chopping board!  Pretty neat!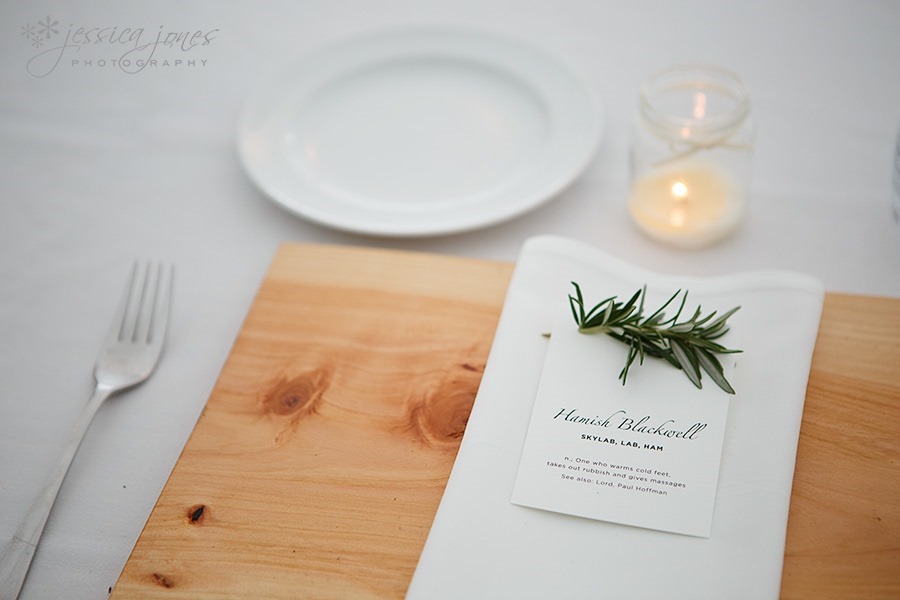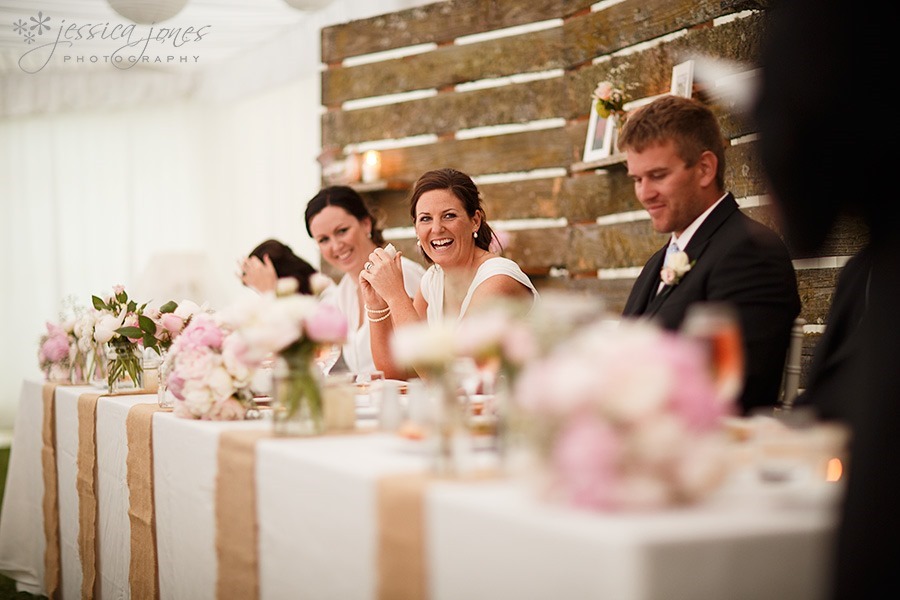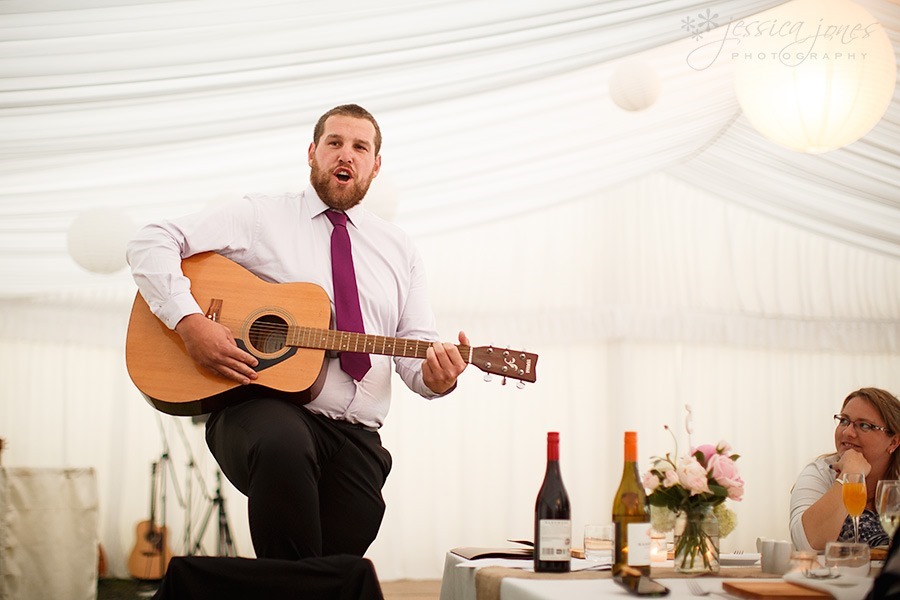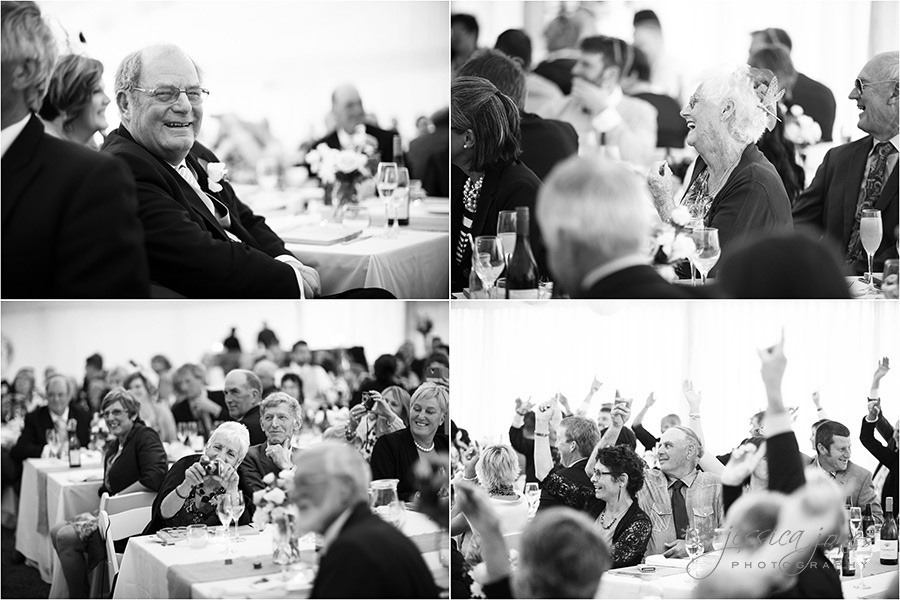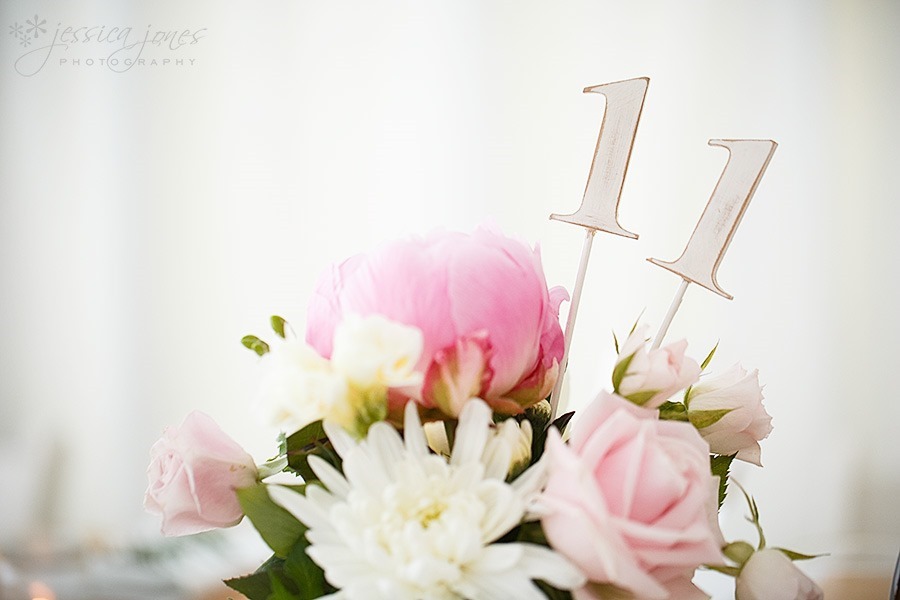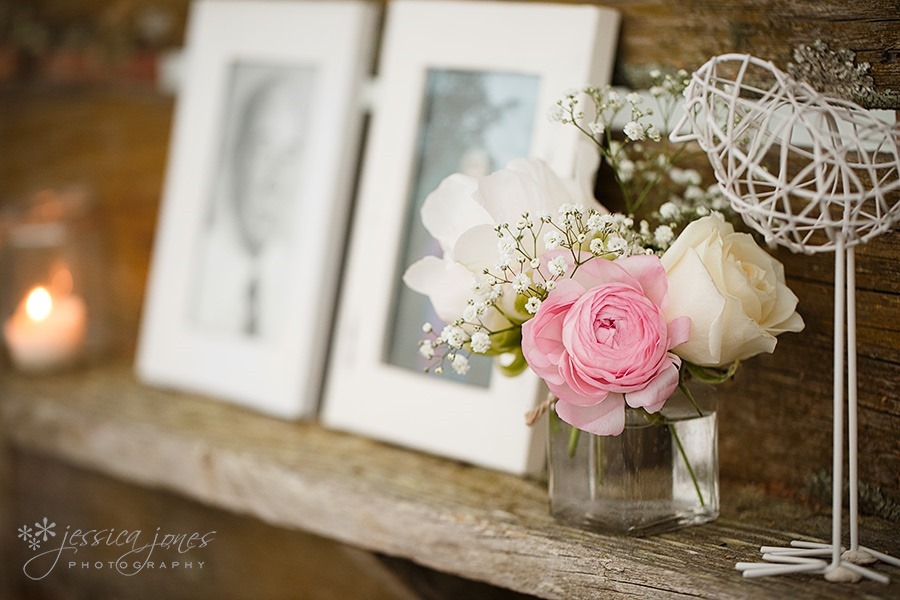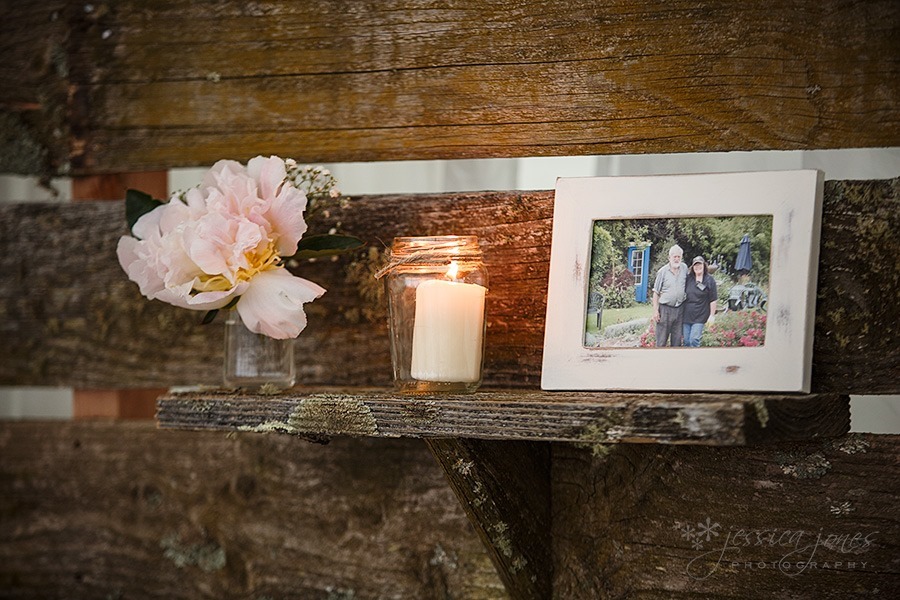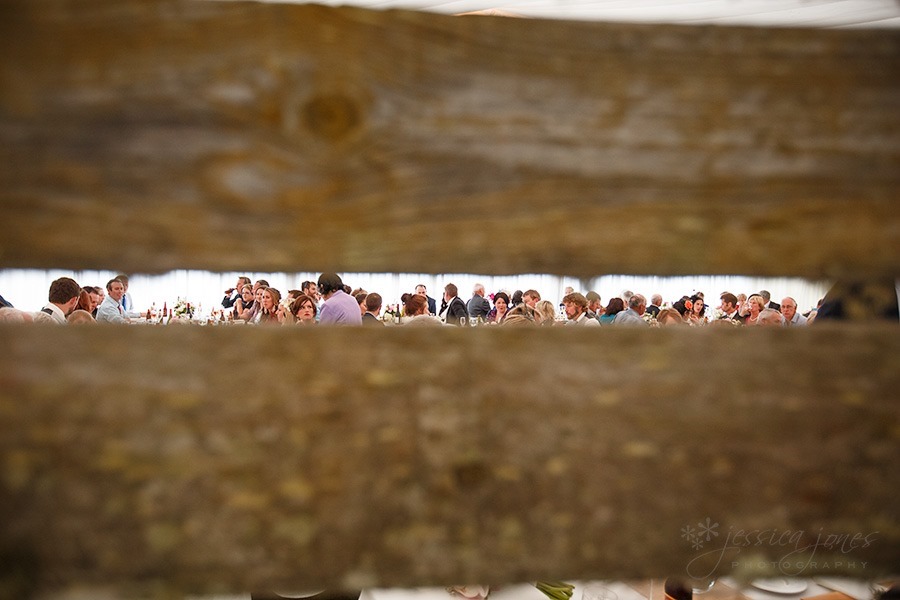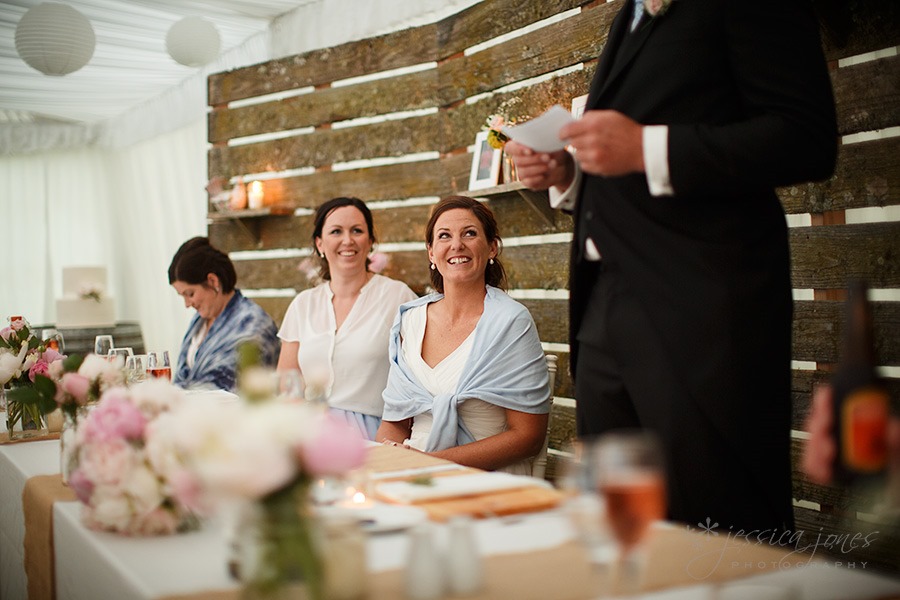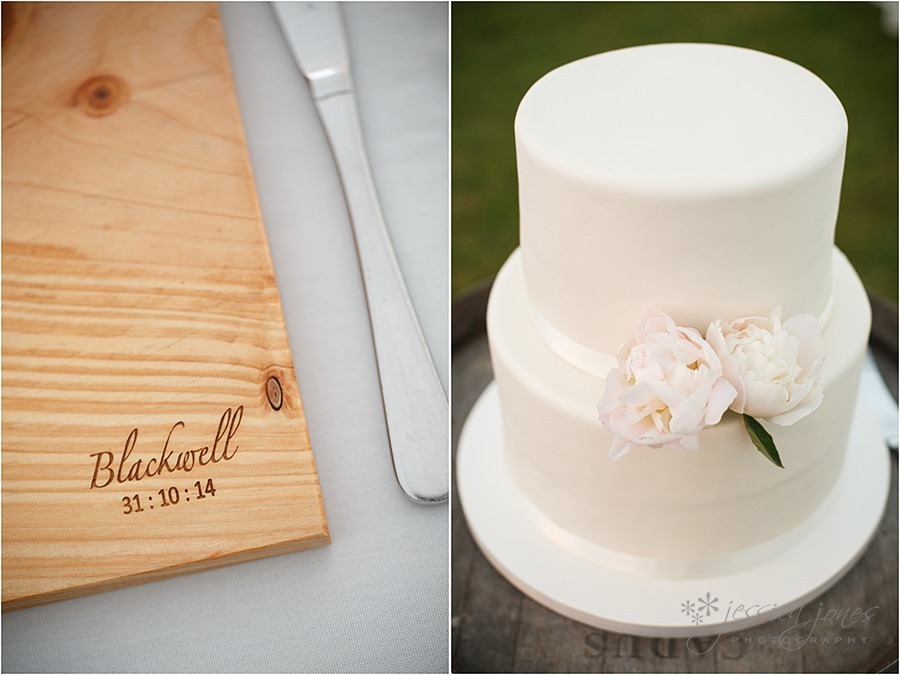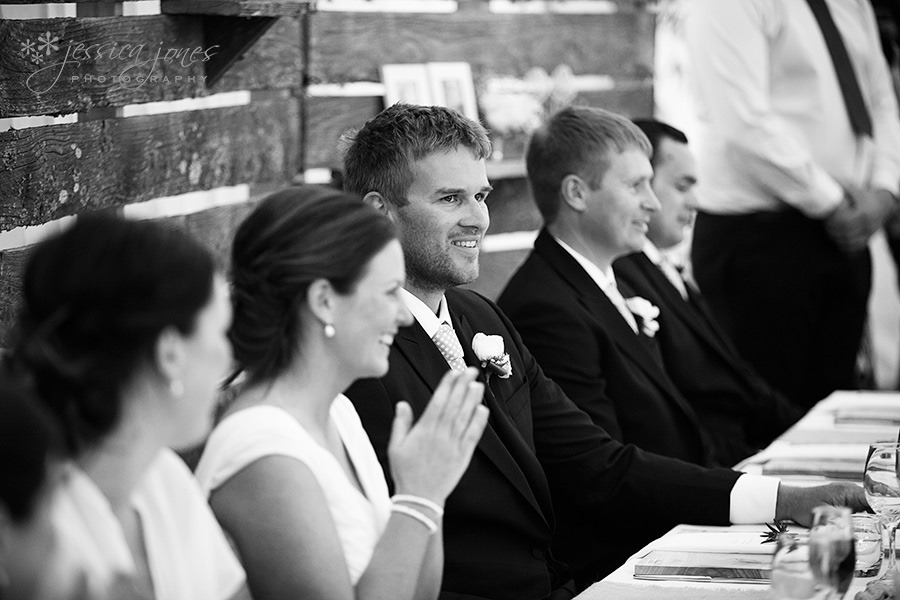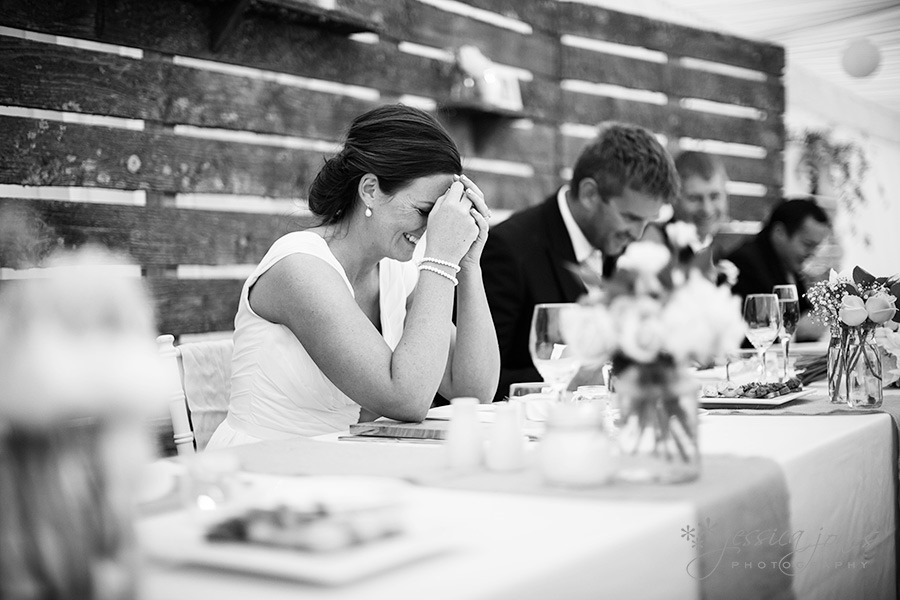 Check out these incredible bar leaners Hamish created out of old wool presses!  Loads of cool points for Hamish.  Loads.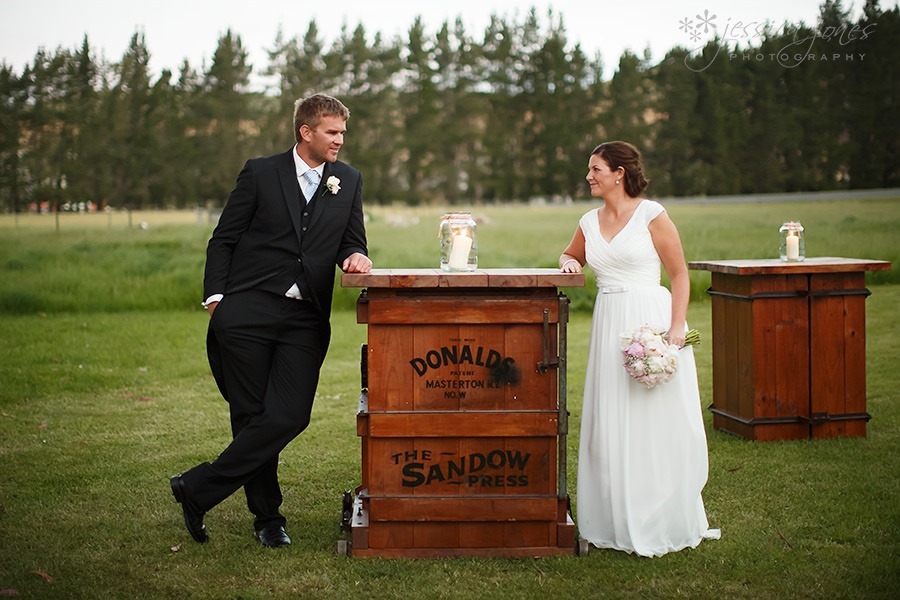 It doesn't matter how you look at them, sheep are funny.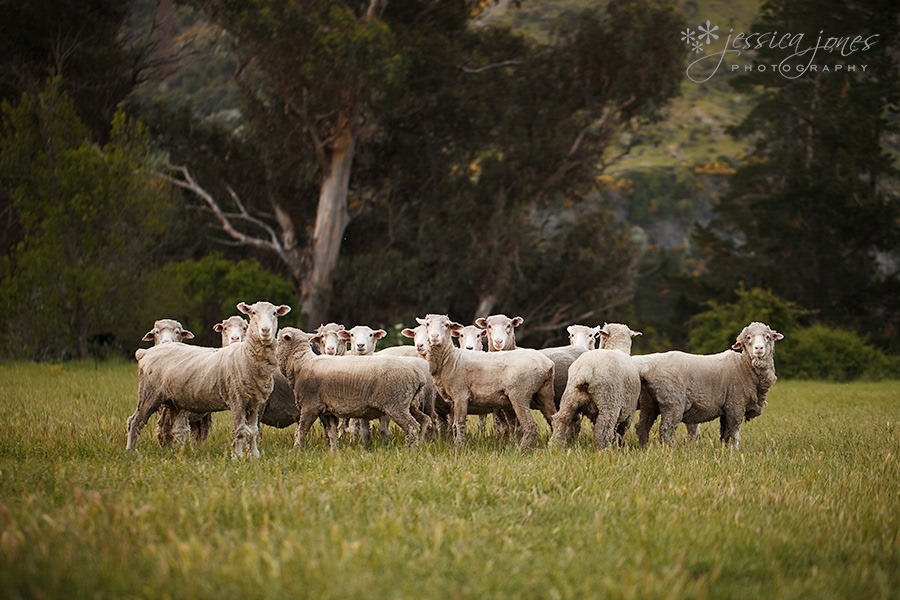 Then as the sun set the festivities really got going inside the marquee!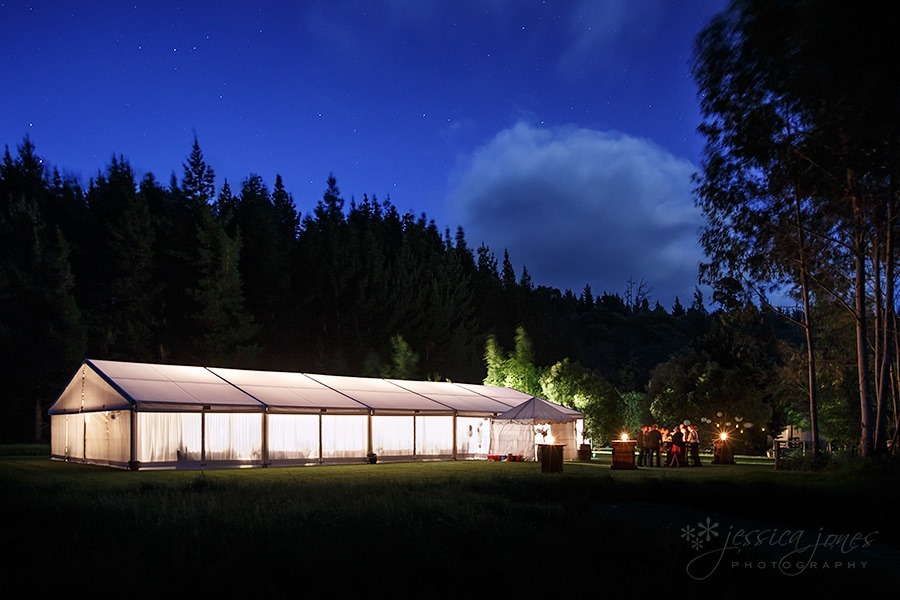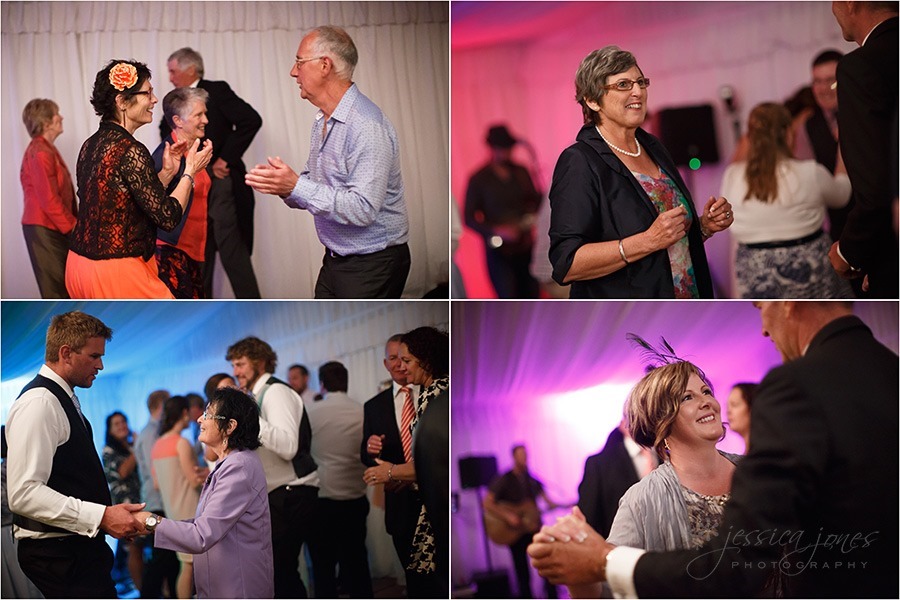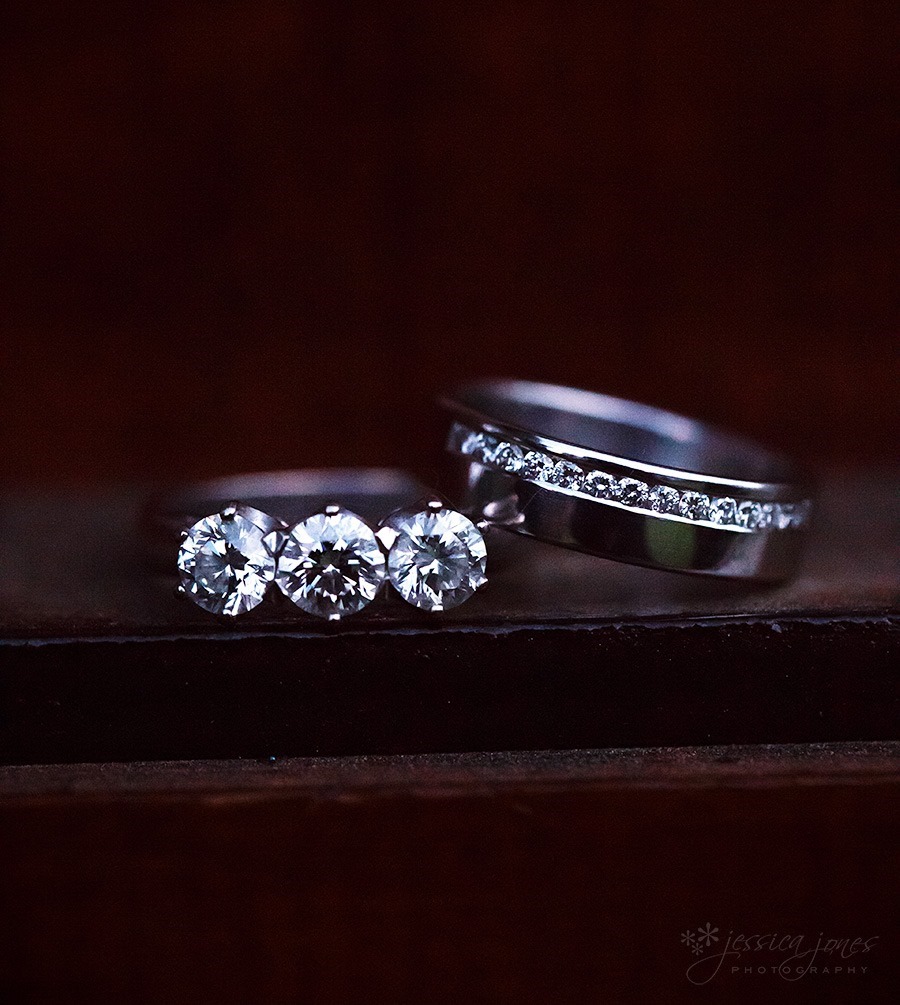 Sally and Hamish, thank you for having an incredible wedding, and thank you for choosing us to capture it for you!  It was simply amazing!