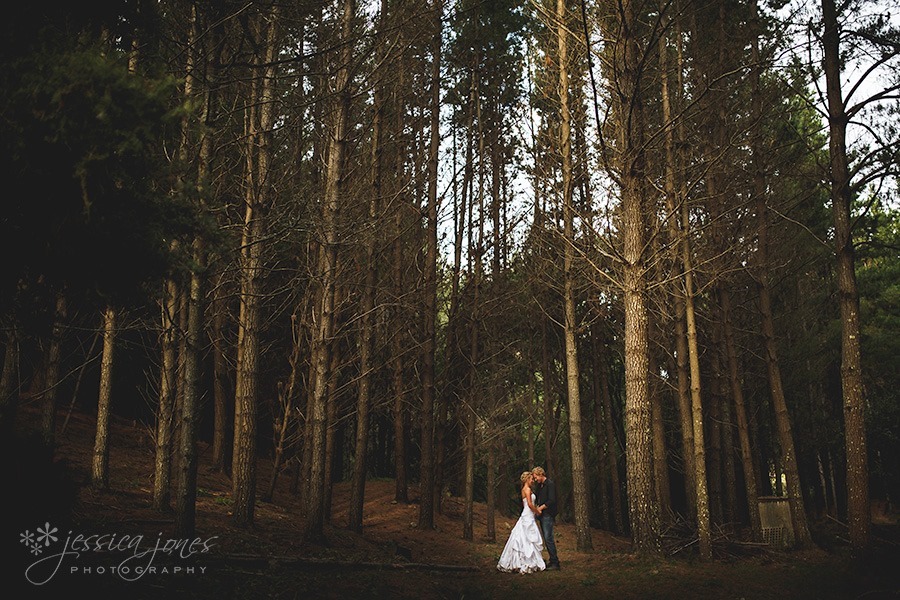 This is the love story of a girl called Jess and a boy called Craig.  Two people madly in love.  Two people who were perfect for each other from the moment they met.  You see, Craig is a builder and house removalist, and Jess is a gibstopper.  It was just meant to be.  She is the icing to his cake, the sunshine to his fishing and the chiller for his beer – metaphorically speaking, of course.  Craig adores Jess.  You can just tell in the way he looks at her, the way he takes her hand and the way he gets lost in her smile. 
They promised their lives to each other on Saturday.  Their wedding was full of huge smiles, sunshine (and more sunshine), haybales, sunflowers and friends and family who came from far and wide to this amazing farm to celebrate the marriage of Jess and Craig.  And celebrate they did.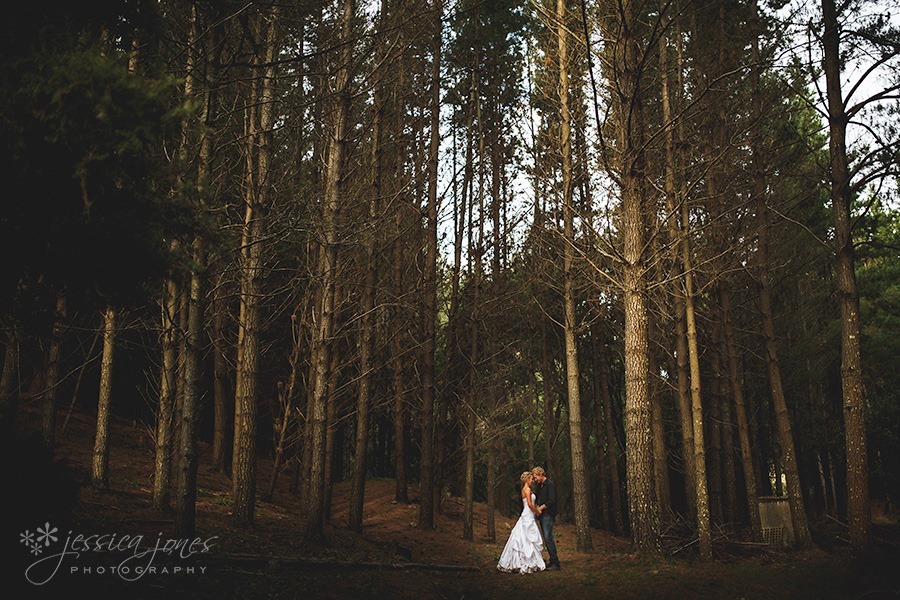 Jess' day started with her 'something blue'.  Her toenails, which matched the old carpet like it was designed to be photographed together.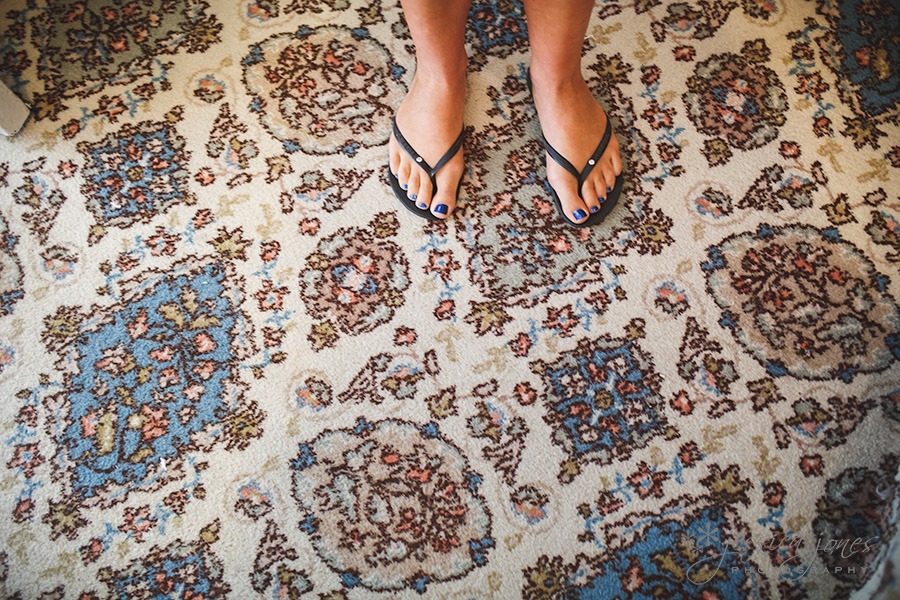 Saturday the 16th of January.  We always have a bit of a booking rush on dates for January and February every year.  It's just how it is, people love to get married in Summer, it seems.  What made this date a bit interesting for us is that 3 Jessicas enquired for the same date.  Curious.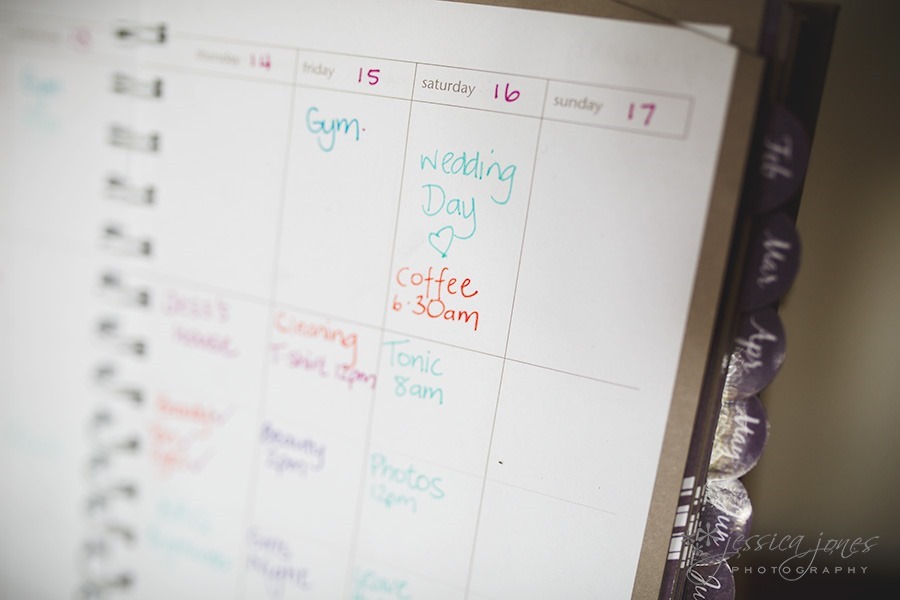 The cars were quite a feature at this wedding.  As were the kids.  Oh boy, wait until you see them!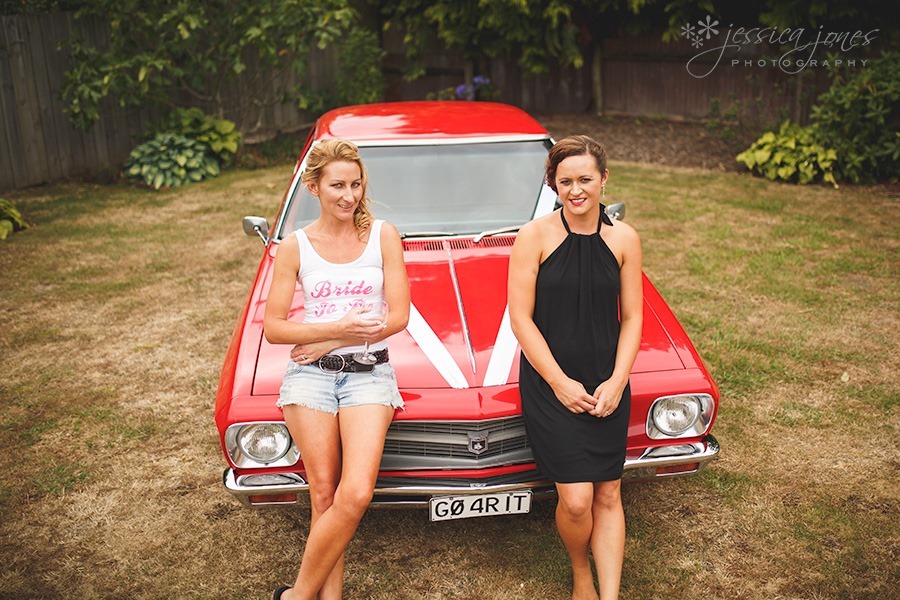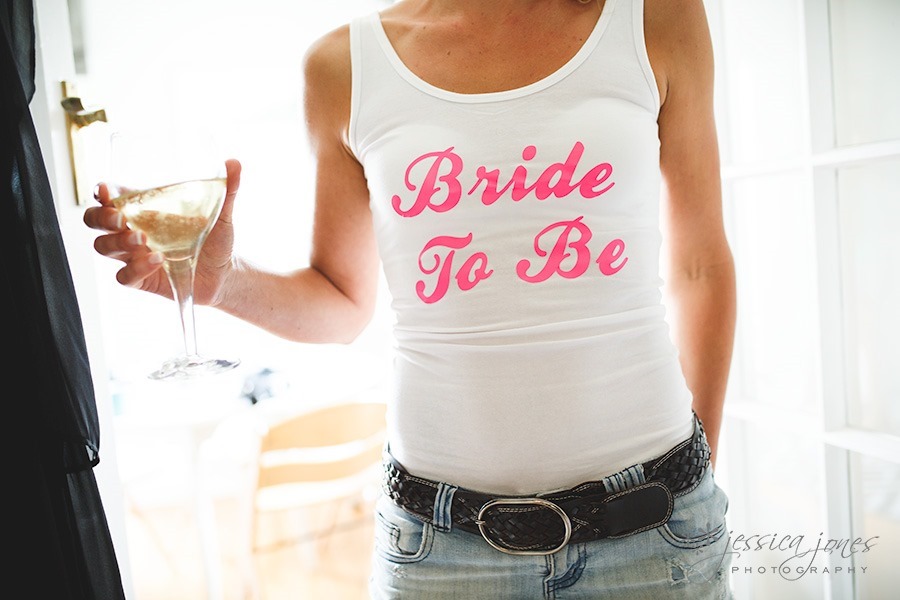 Super awesome wedding shoes, right?!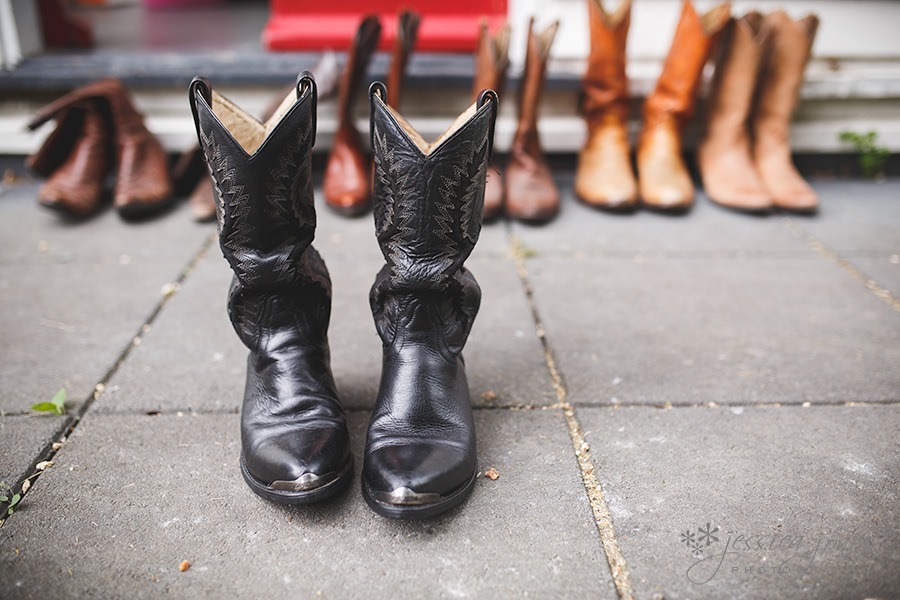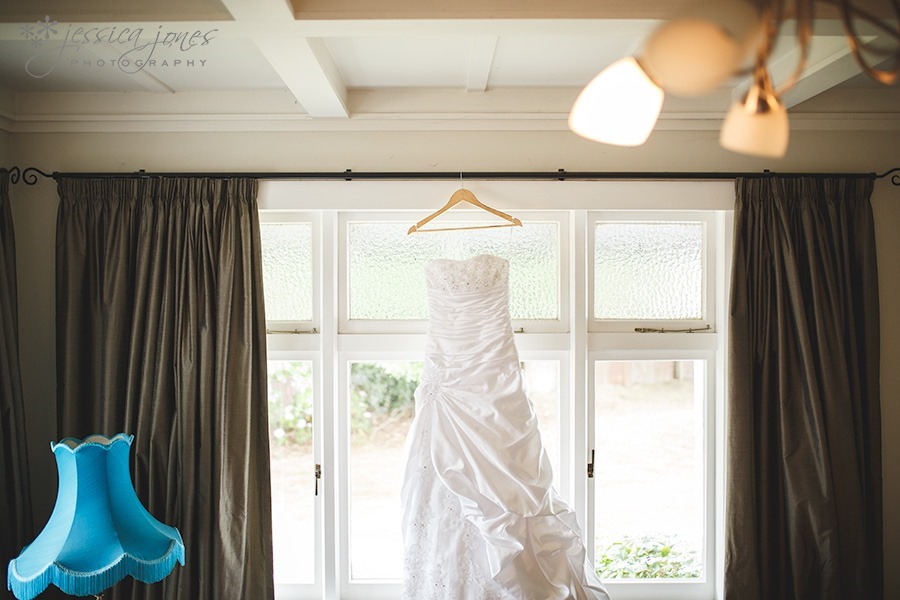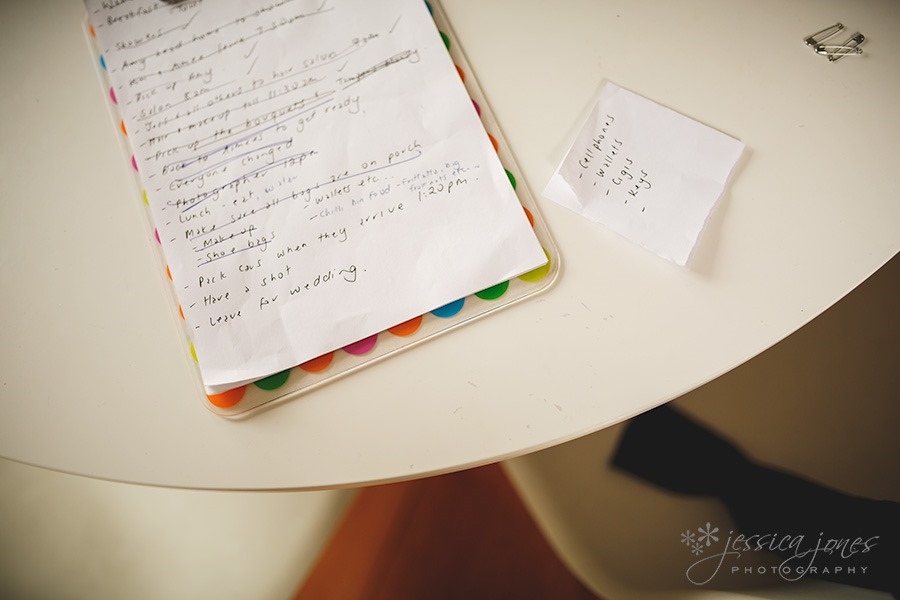 Everybody needs a super supportive gaggle of bridesmaids when you're wanting to get into your wedding dress!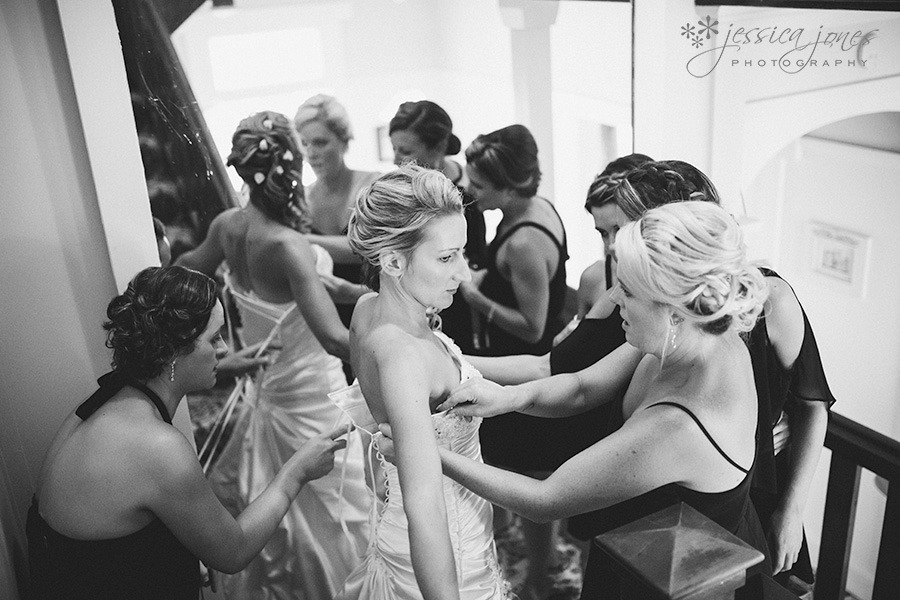 Just look at how stunning a bride Jess is!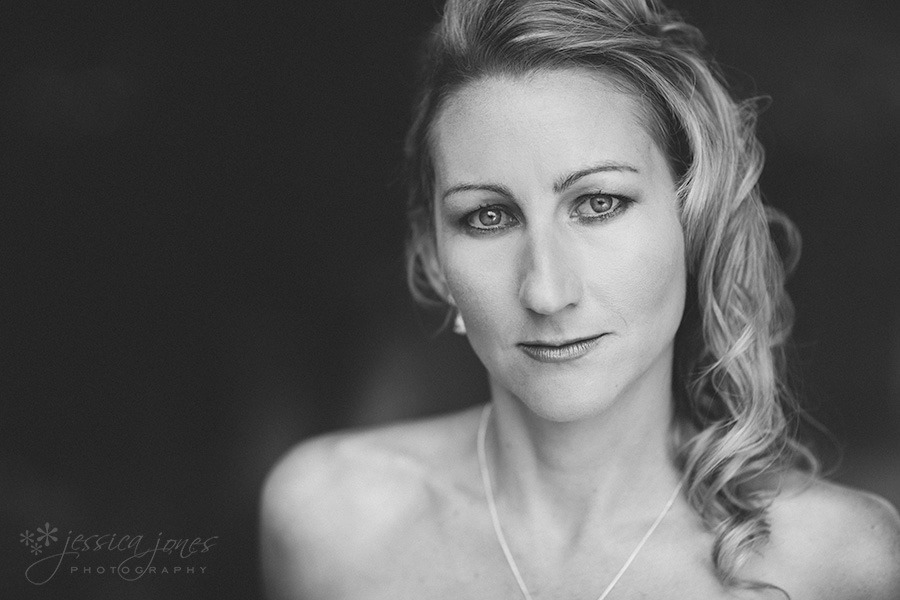 A mother and daughter photo on Mum's Ducati.  Awesome points.  Right there.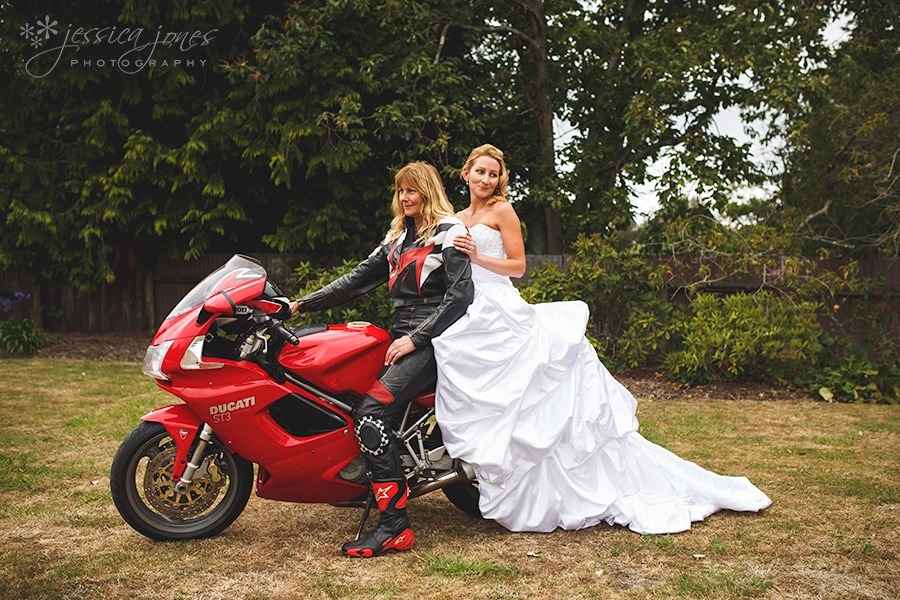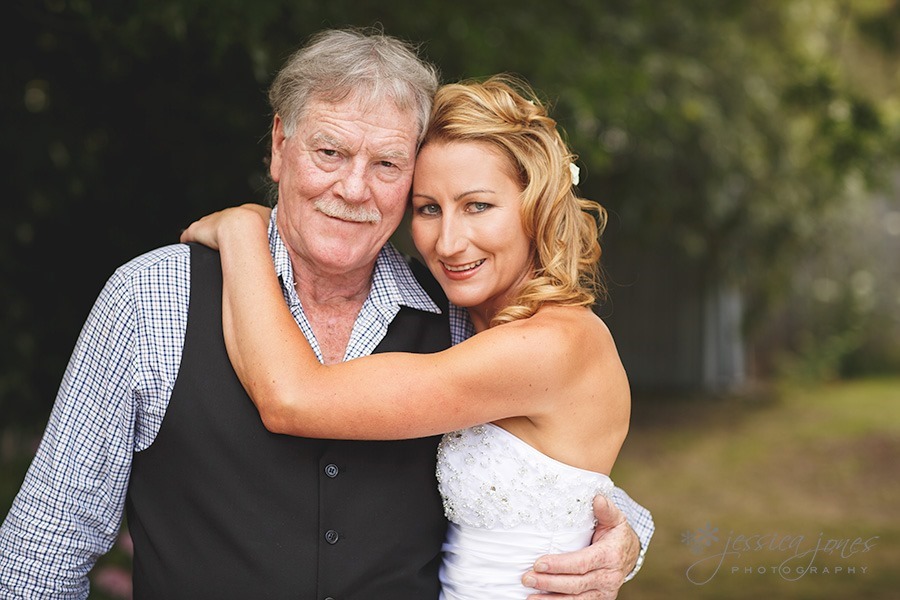 Just in case you're wondering, yes, this is very softly focussed.  And that's what I like about this image.  So don't worry about getting your spectacles checked.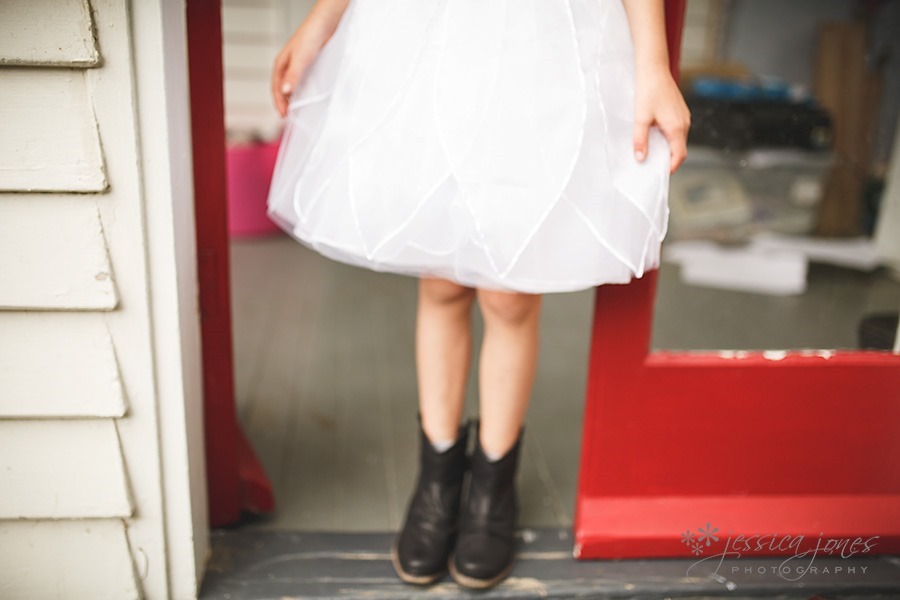 I love having Emily with me when we're with the girls getting ready.  She has a real way with little ones.  It's always a treat downloading her images and finding little gems like this.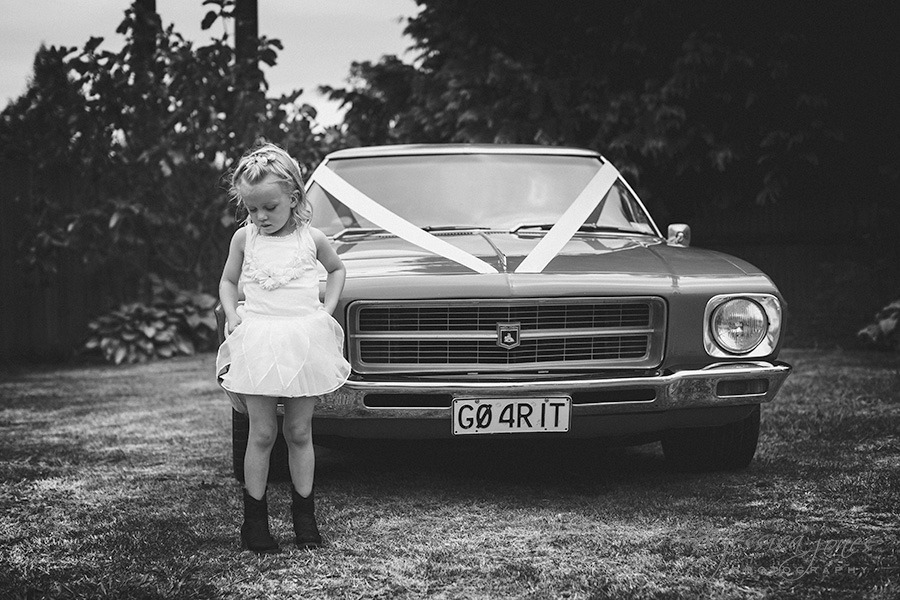 Meanwhile, Paul is hanging with the boys as they get themselves, and the little people, ready for the wedding.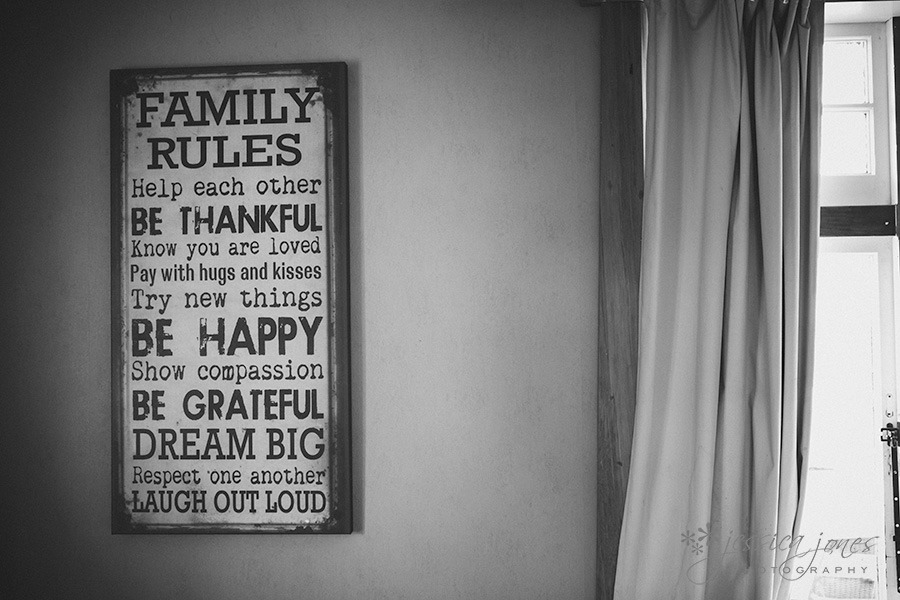 Jess and Craig have two little boys, Keagan and Reilly.  Two little boys, full of beans and general boyishness – just as you'd expect.  You'll be seeing quite a bit of them during this post, because, well, it was their day too.  Plus they are cute.  Really, really cute.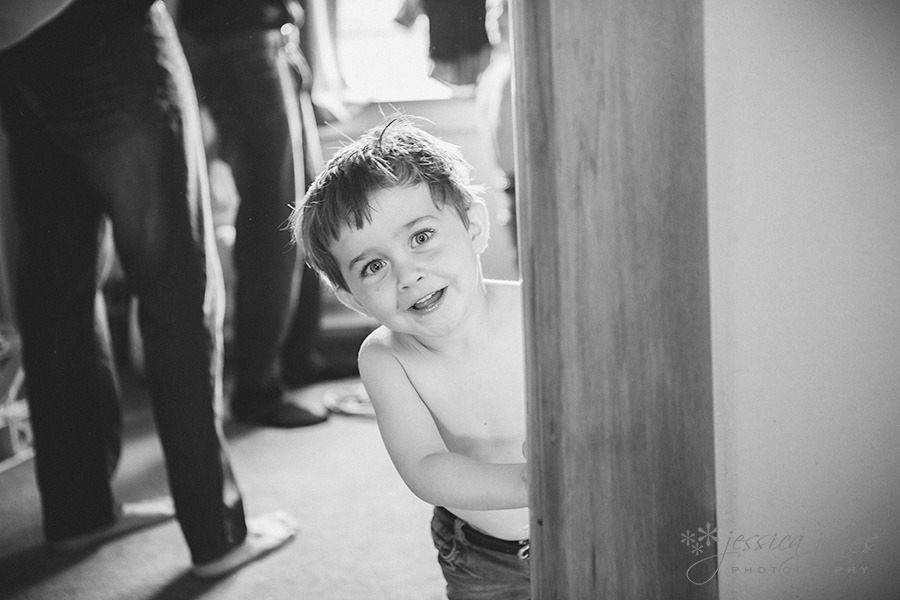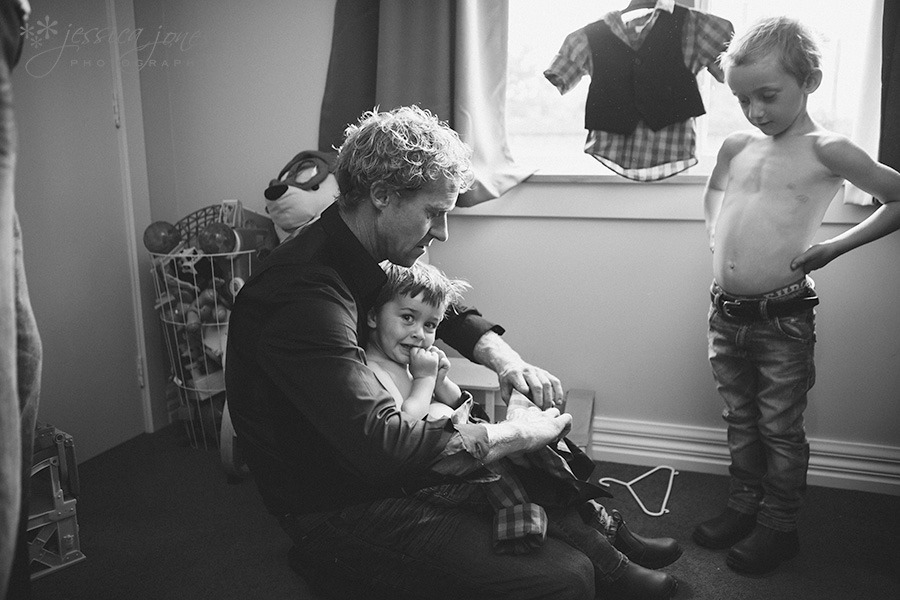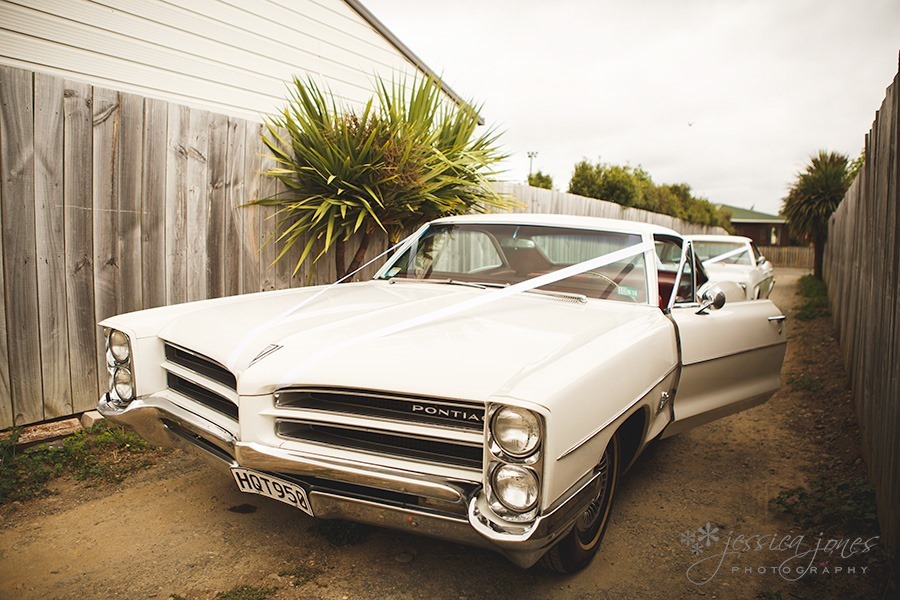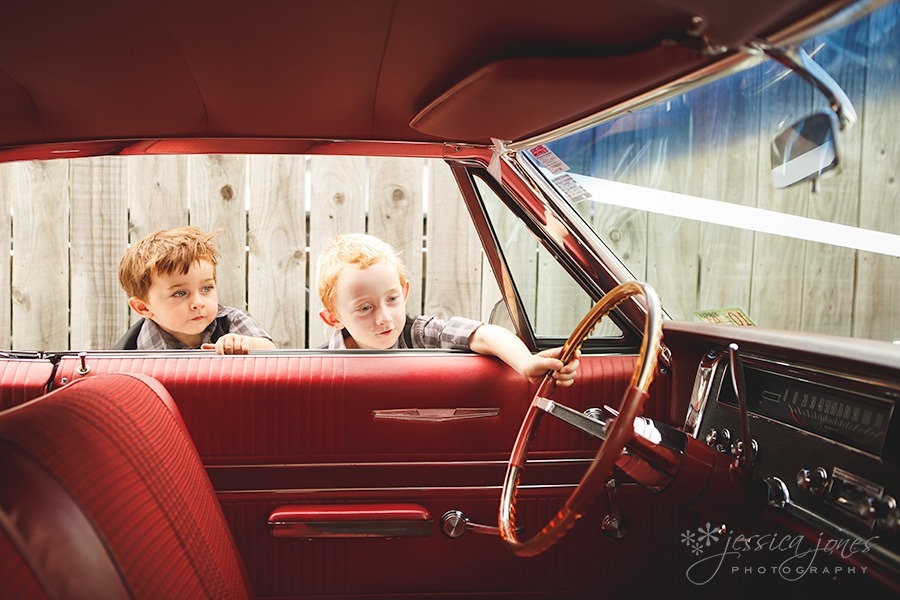 This is Baxter, Jess and Craig's dog.  Paul told me he's very keen on having his ball thrown for him, and somewhat relentless about asking for another turn.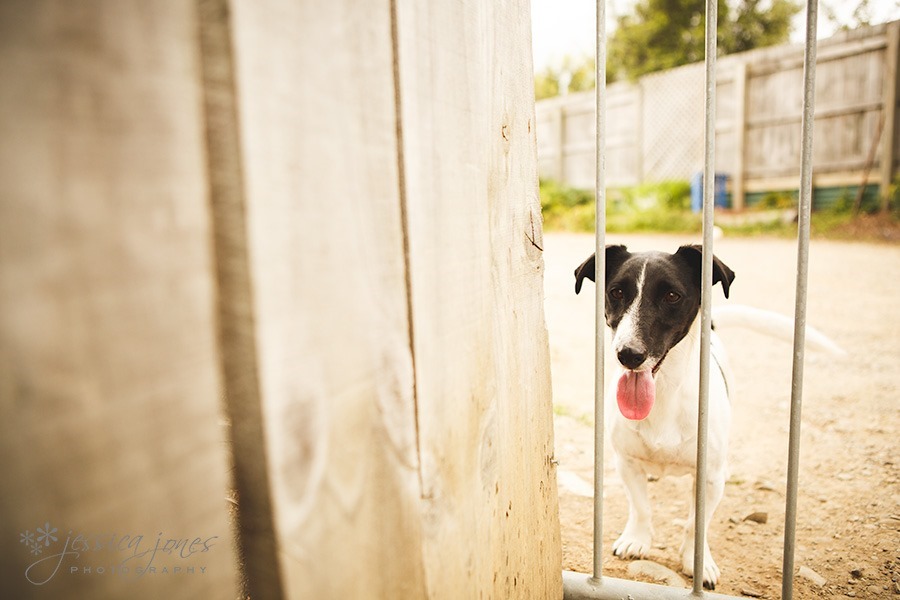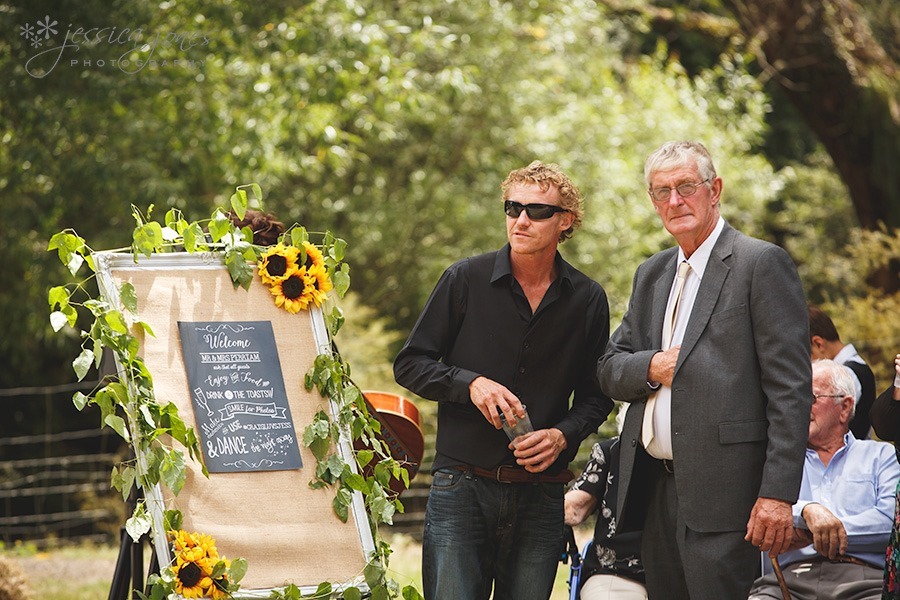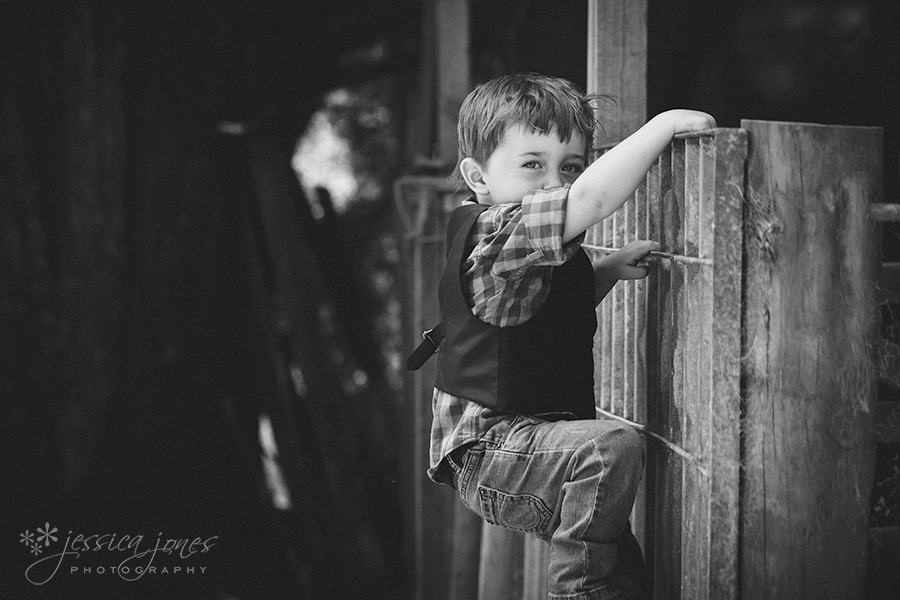 Waiting for the bride to arrive.  The official gate opener.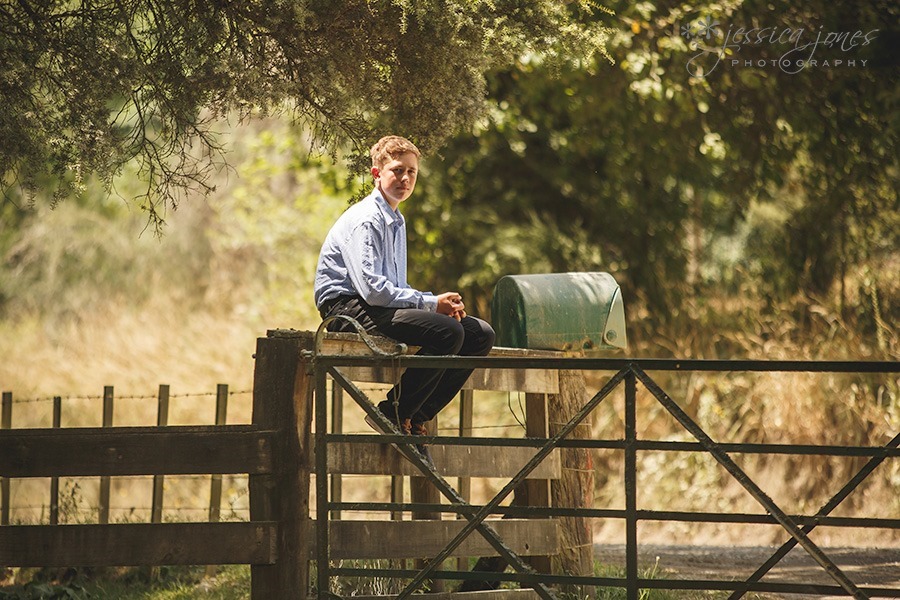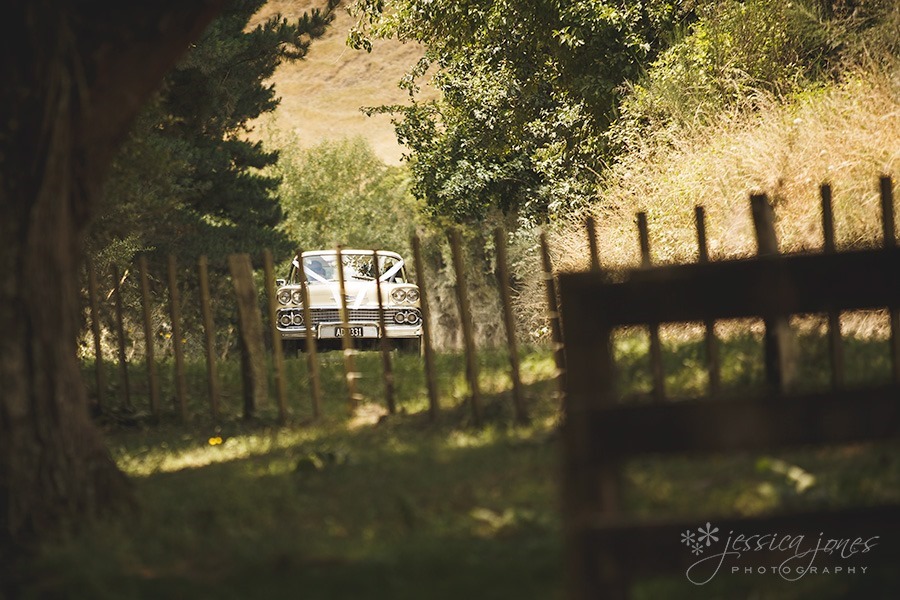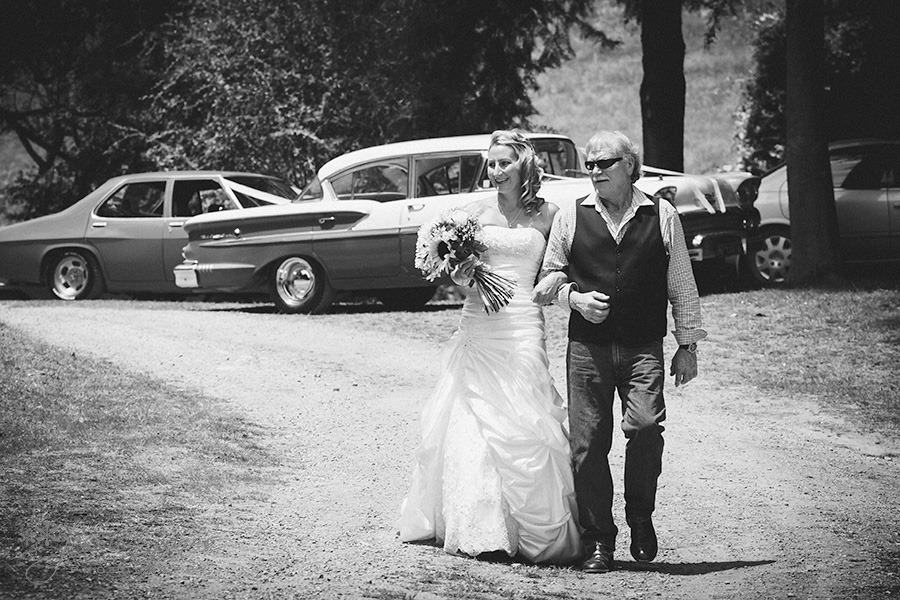 Jess' boys.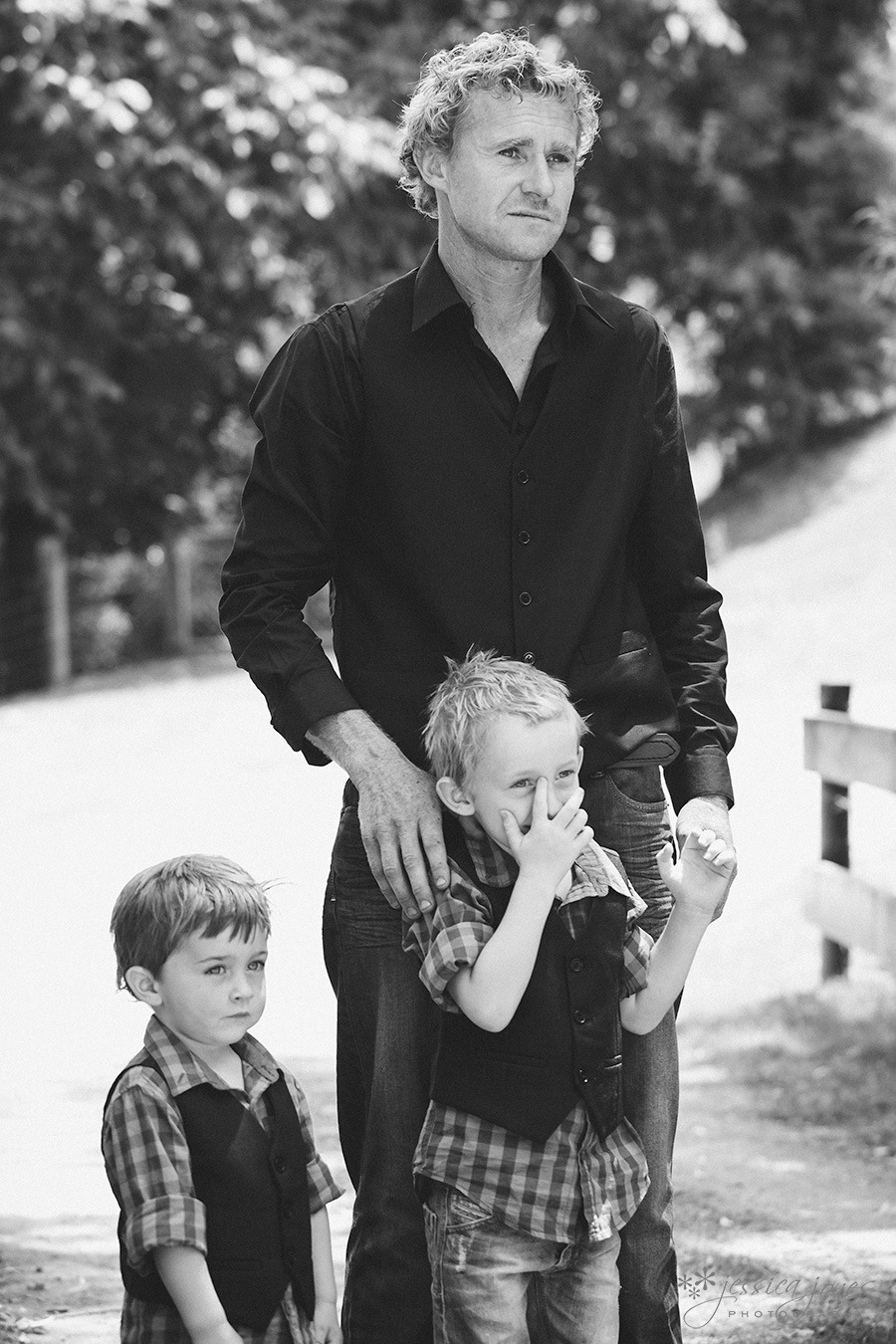 Every wedding is different.  Although what happens at weddings generally follows the same patterns, many of the same promises are made and people laugh, cry and party. Still, every wedding comes with it's own vibe.  Unique to each couple, and each family.  Jess and Craig's wedding venue, Jess' Dad's farm, couldn't have been more perfect for their vibe.  Casual, fun and entirely unpretentious.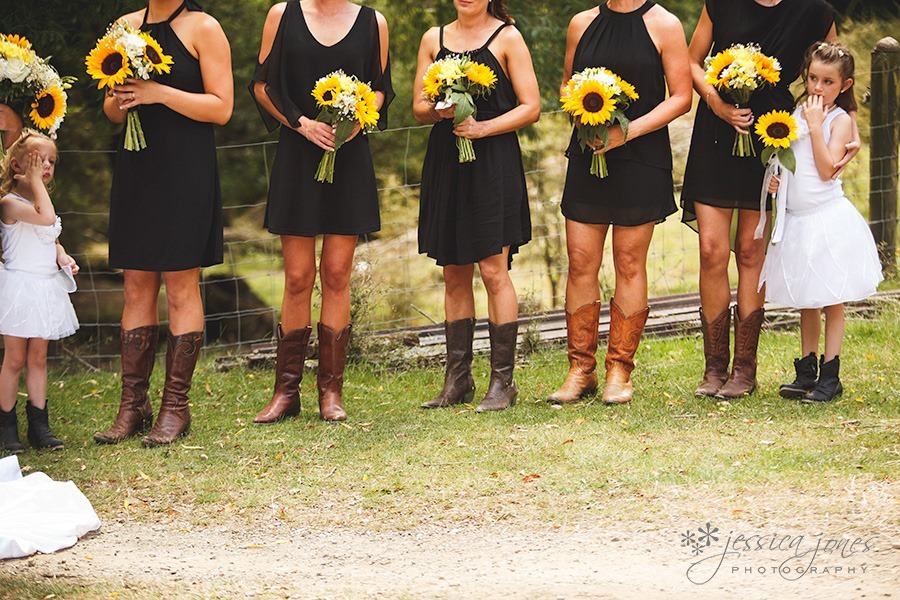 Look at how they look at one another!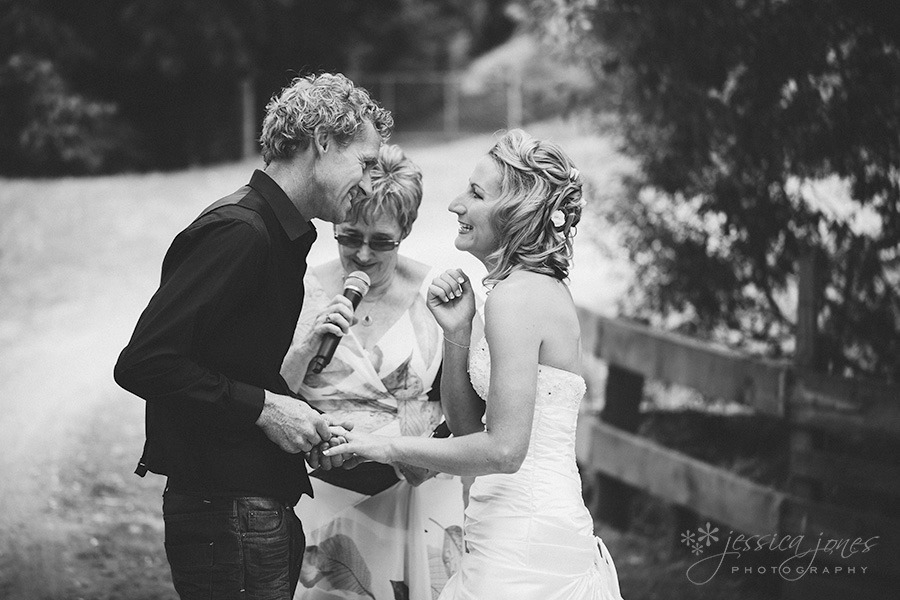 When you have kids you can forget about your personal space bubble.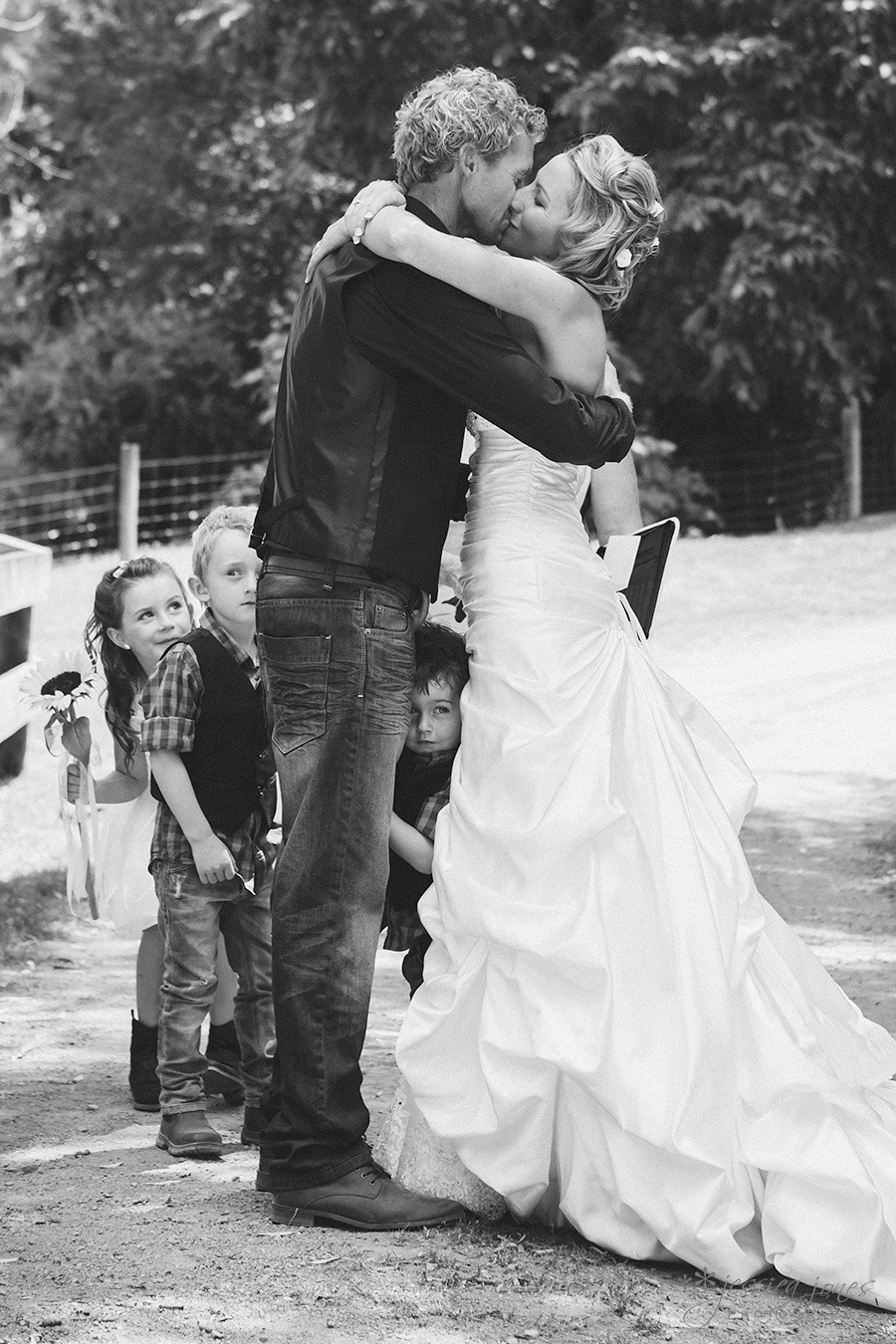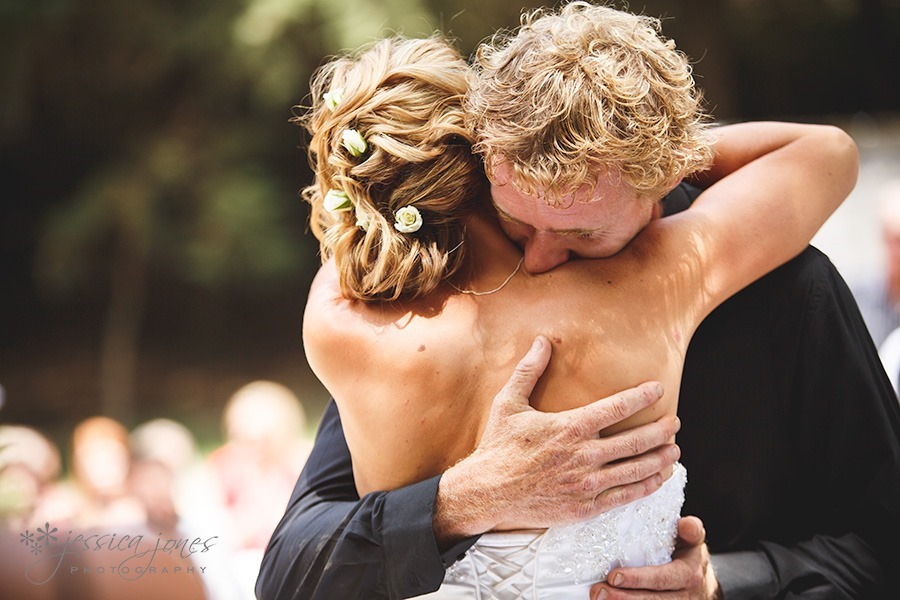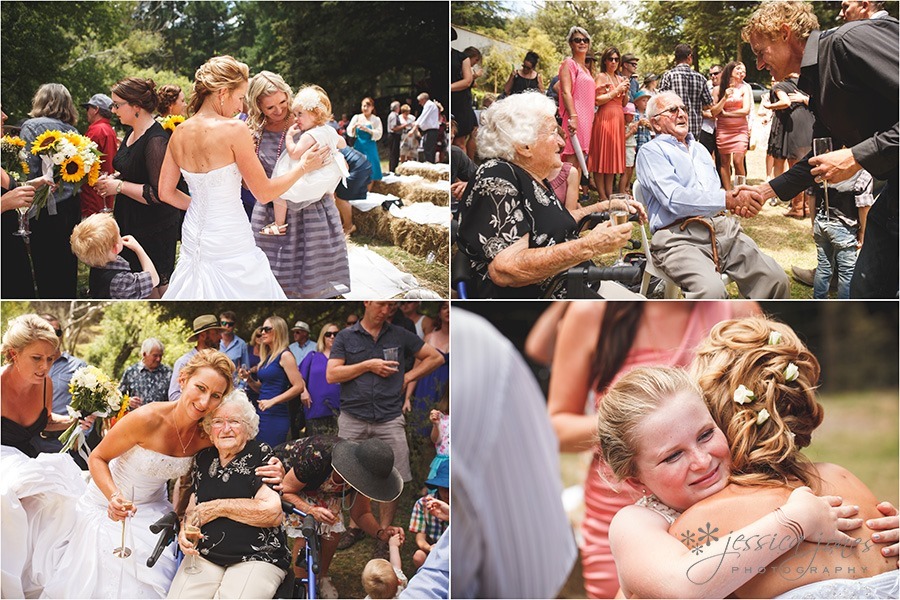 One great thing about having your wedding on a farm is that sometimes you get uninvited guests.  While this dragonfly looks like a decorative fashion enhancement, it was 100% real.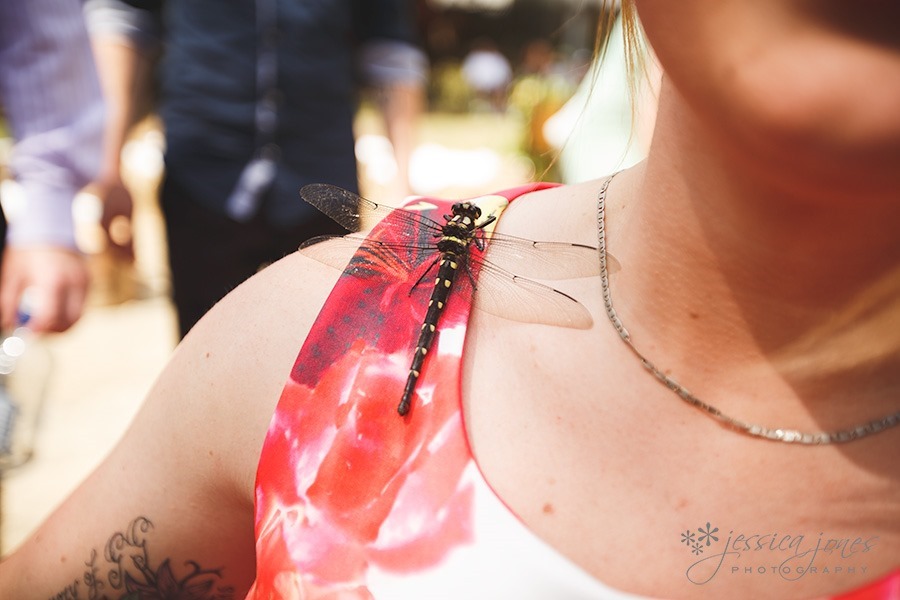 We popped away to a friend's property nearby to make the most of the beautiful native trees.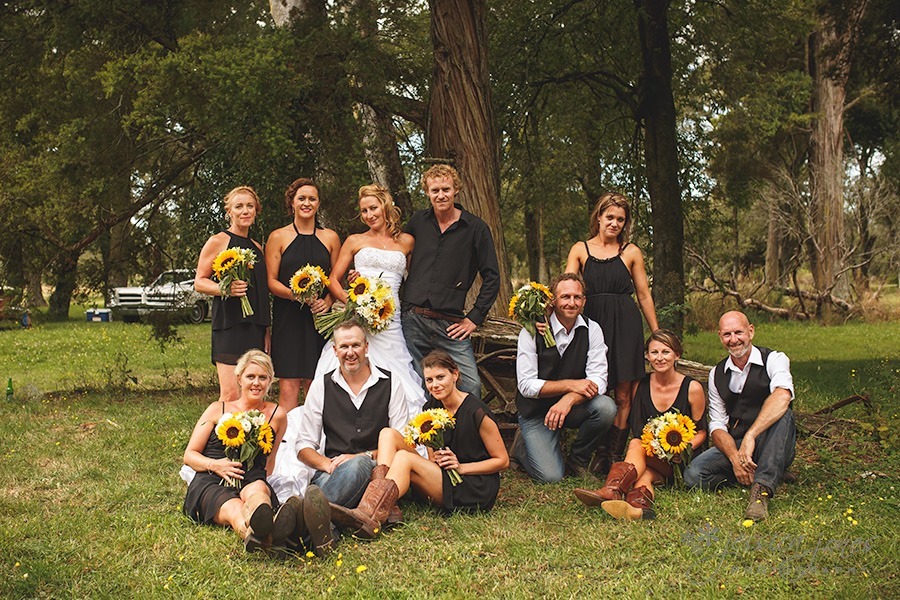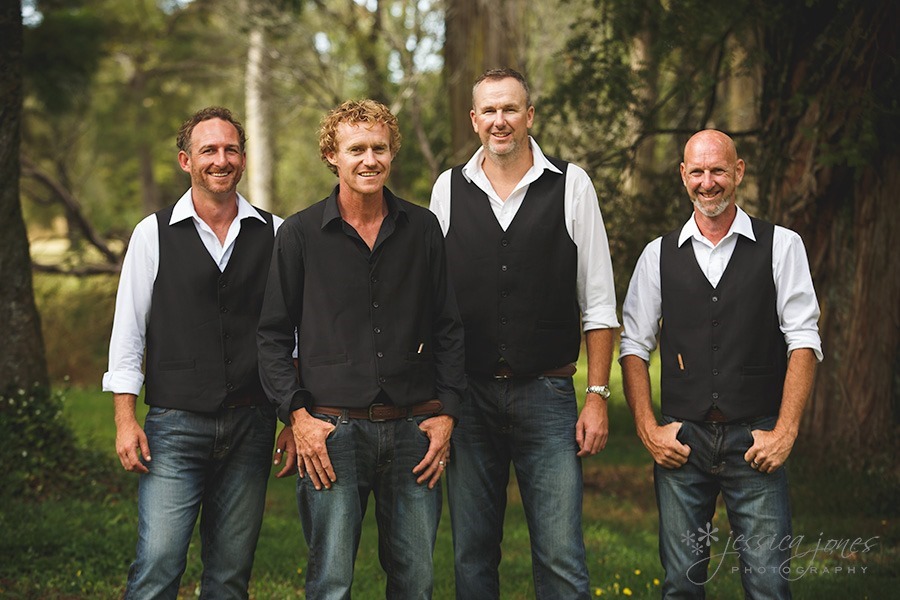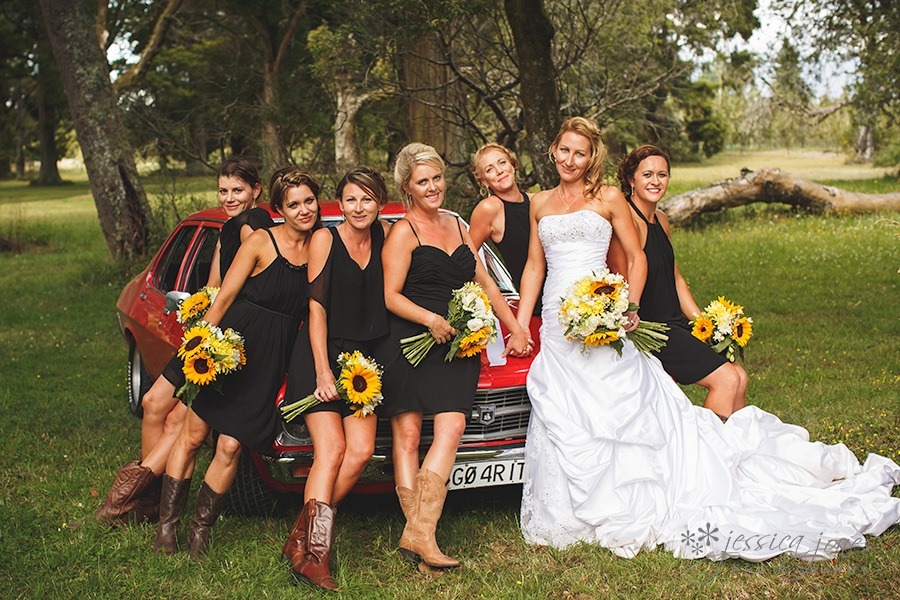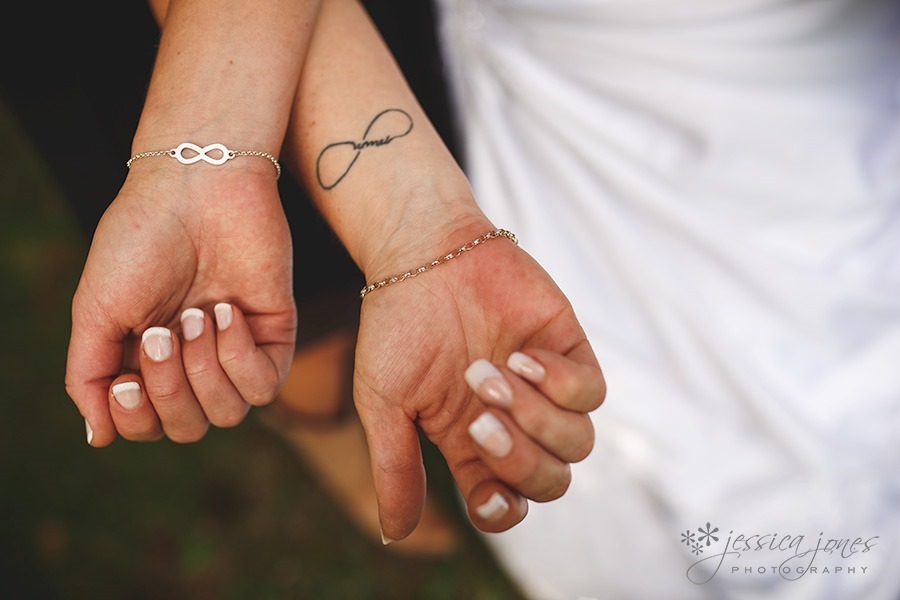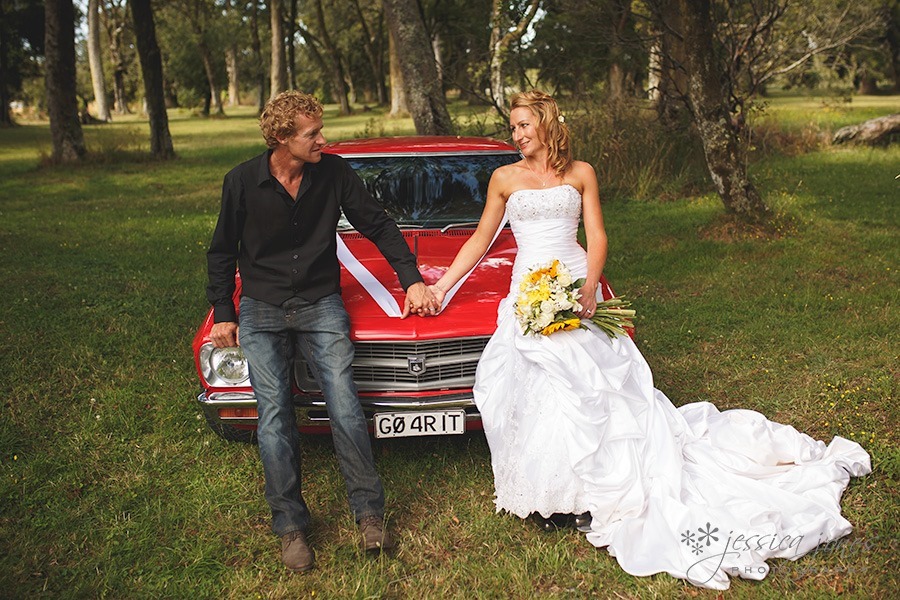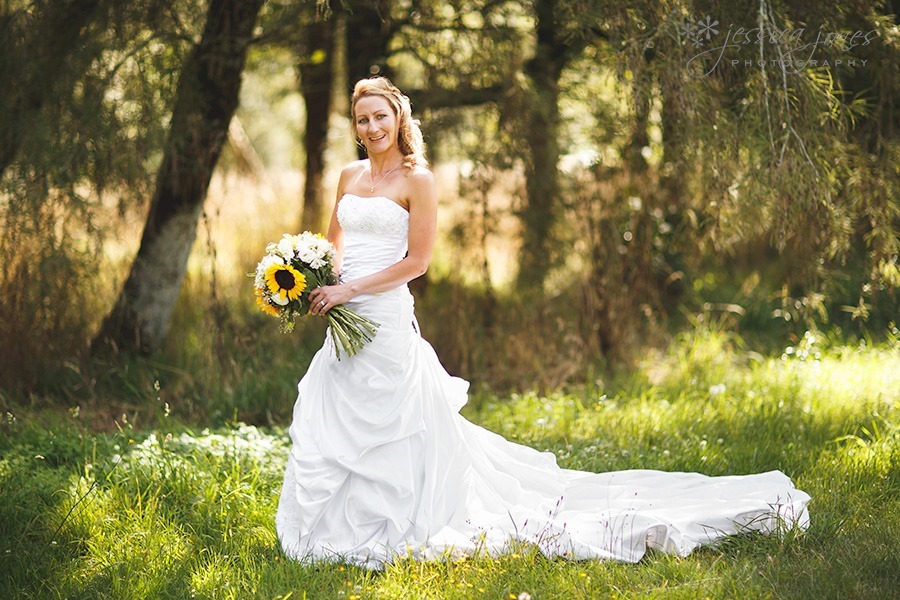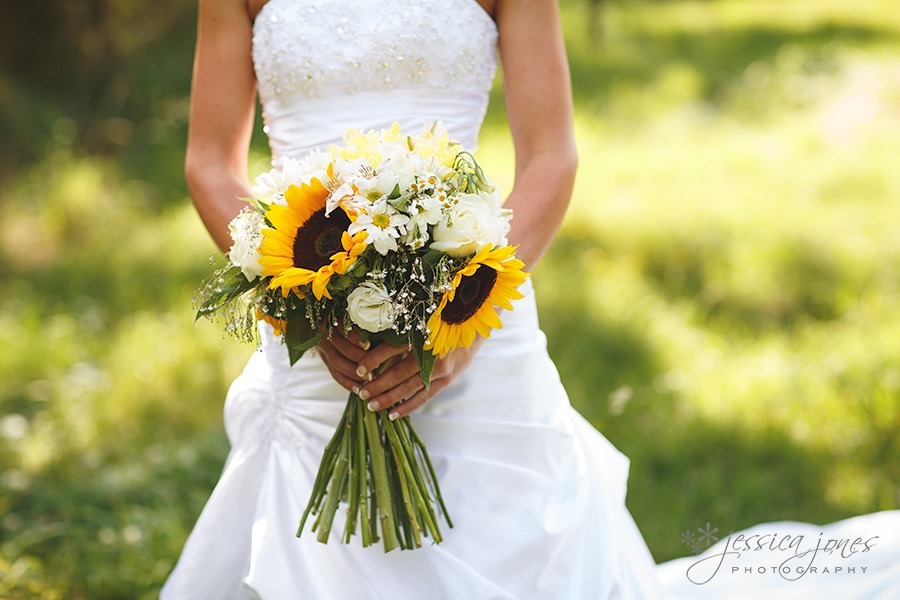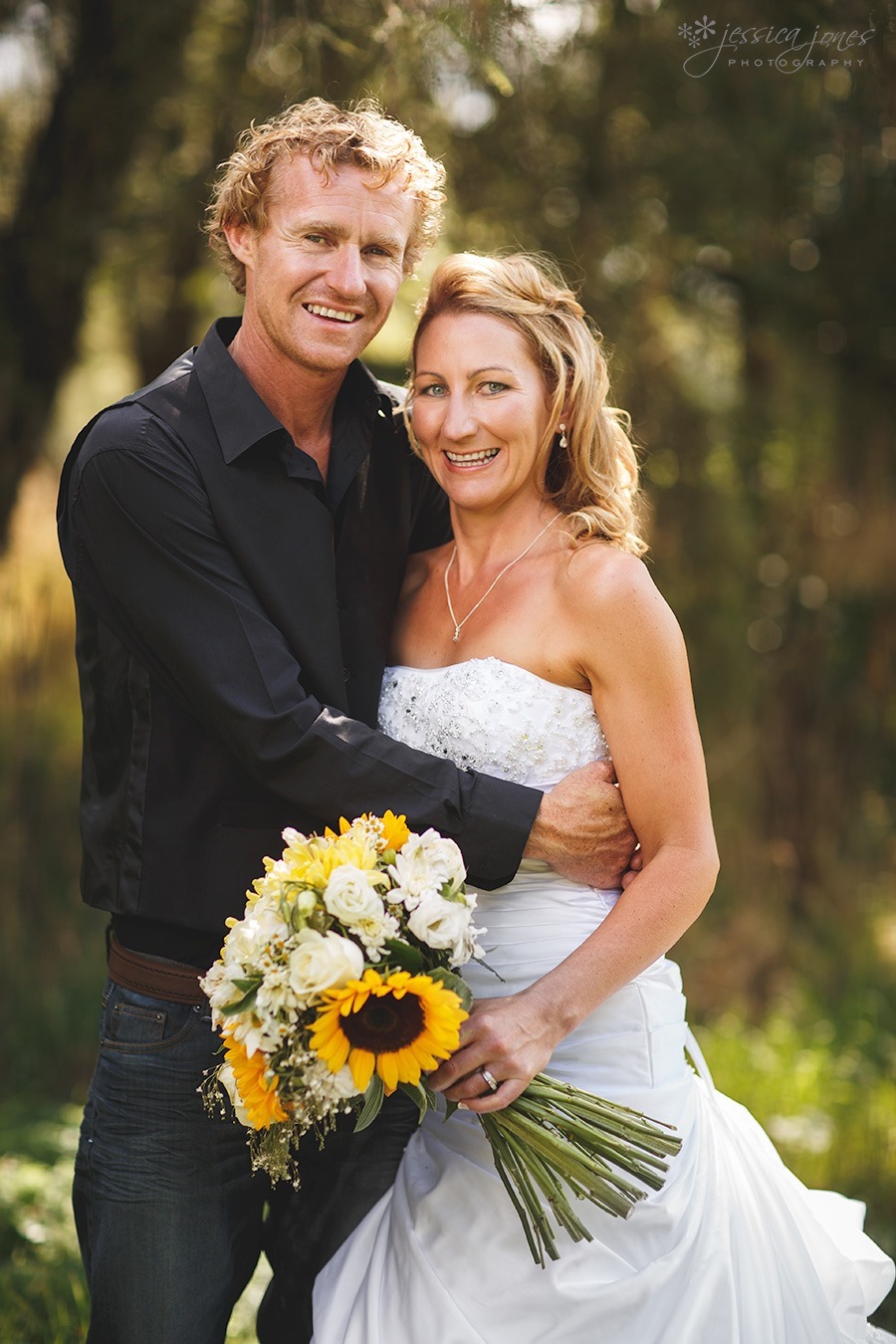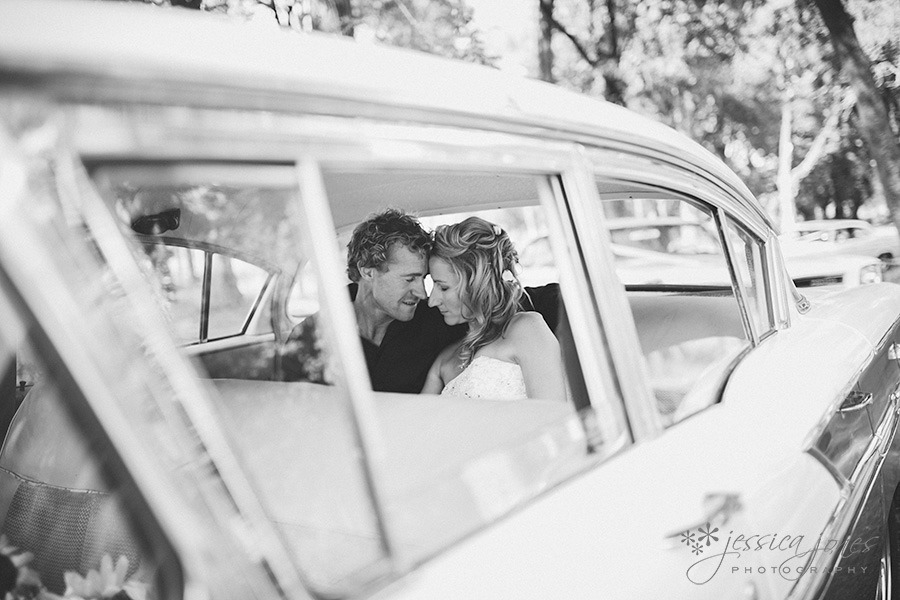 Before heading back to the farm to rejoin the party, we made a quick detour to Rabbit Island.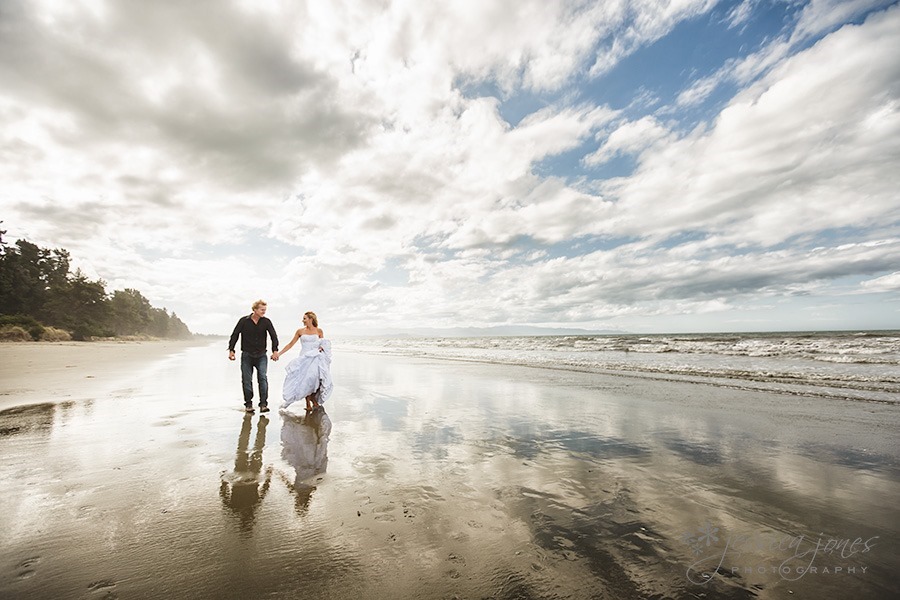 That moment when you tell the bridal party to dance.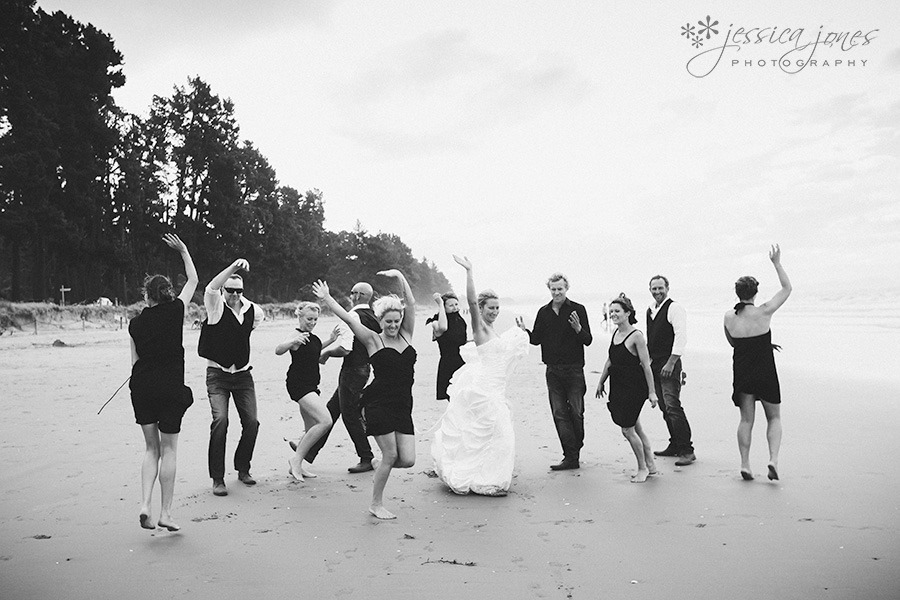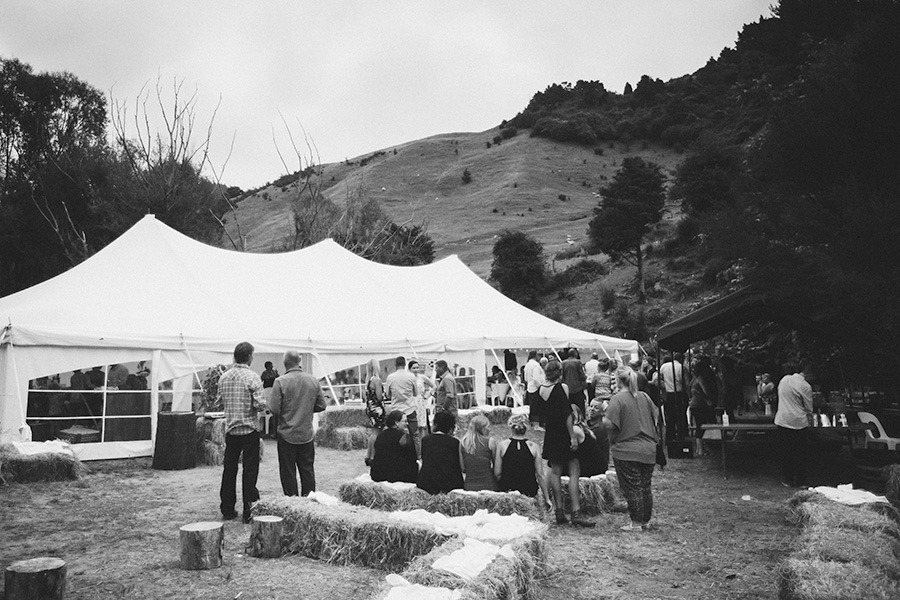 Jess put truckloads of love and energy into the decorations and marquee set up.  Total win, right there!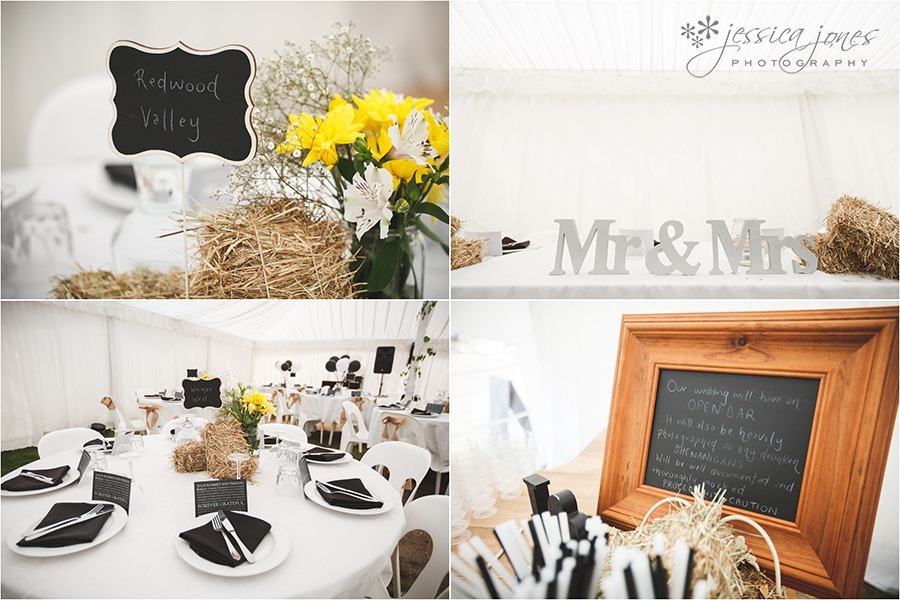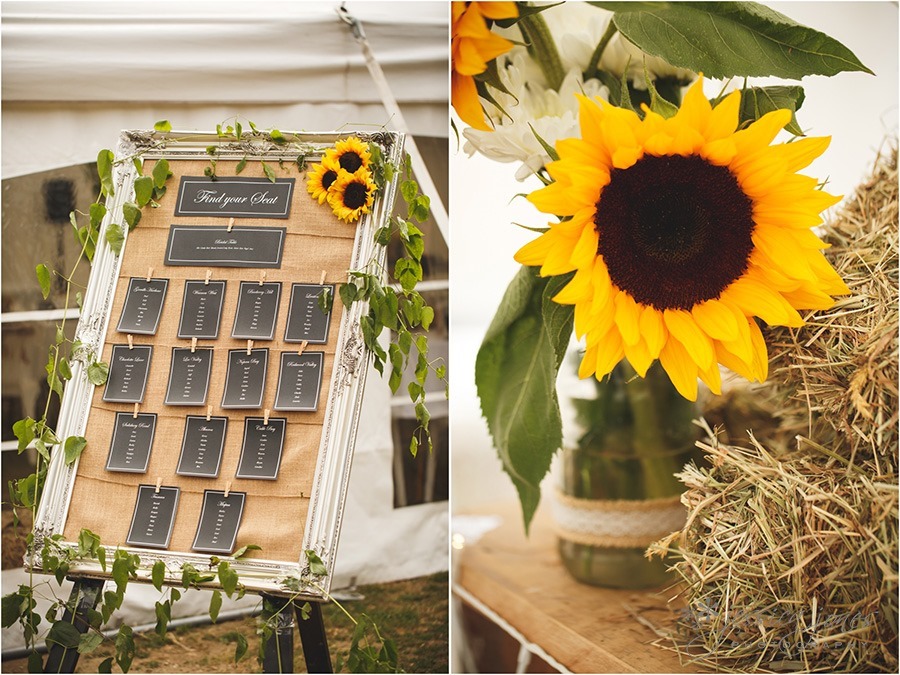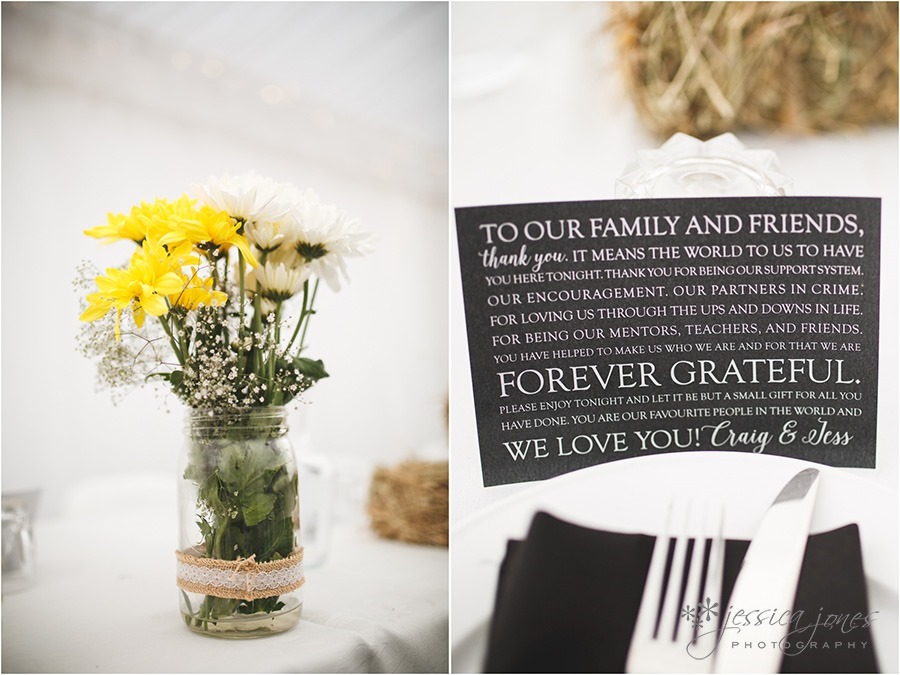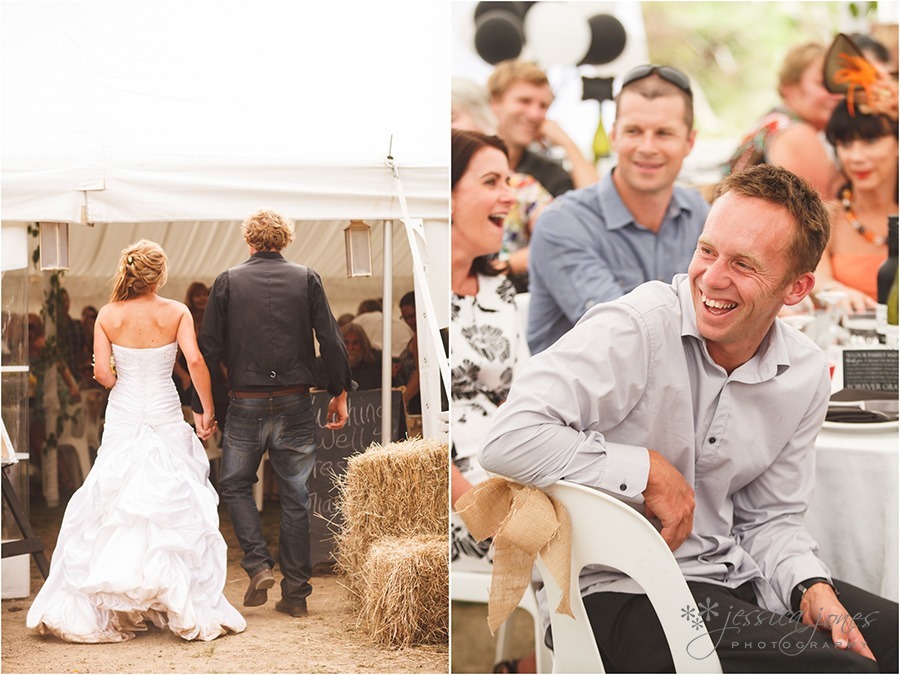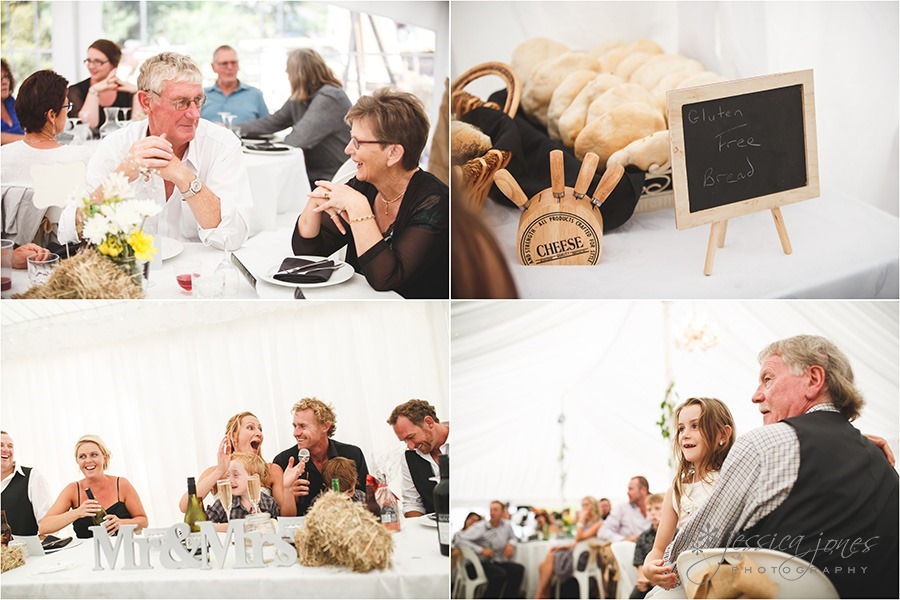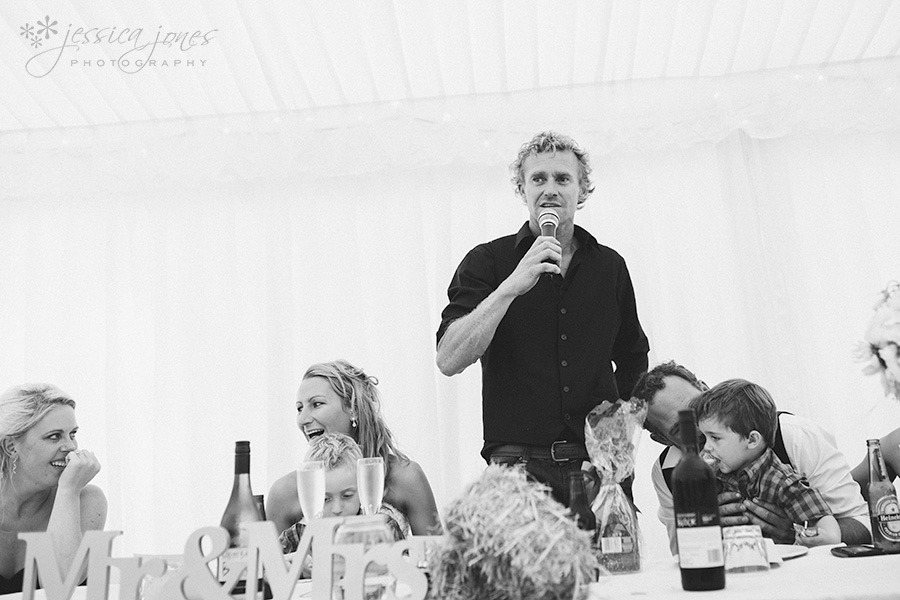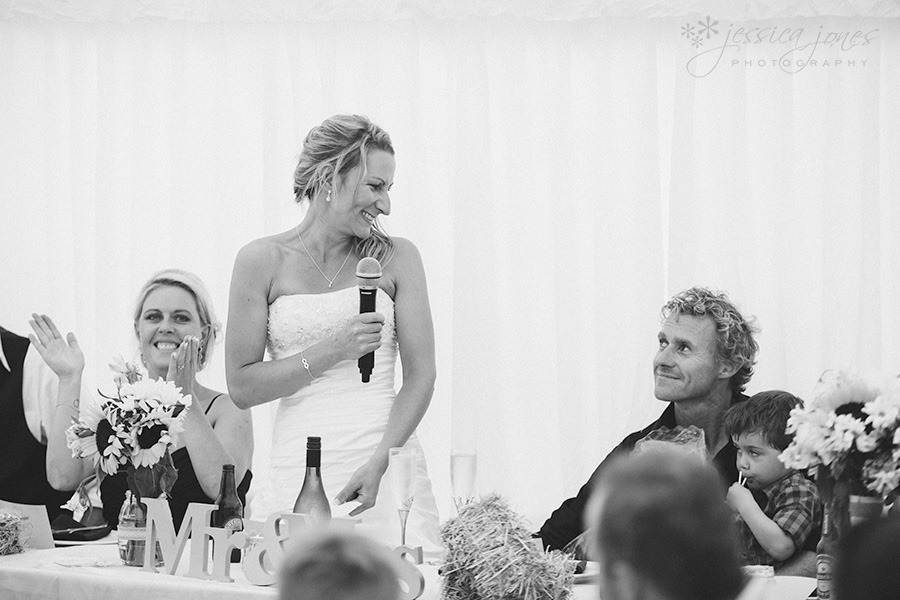 Craig and Jess' wedding proves just how much their friends and family adore them.  Almost every aspect of the wedding was done by loved ones.  From the cars to the food and the flowers.  So special.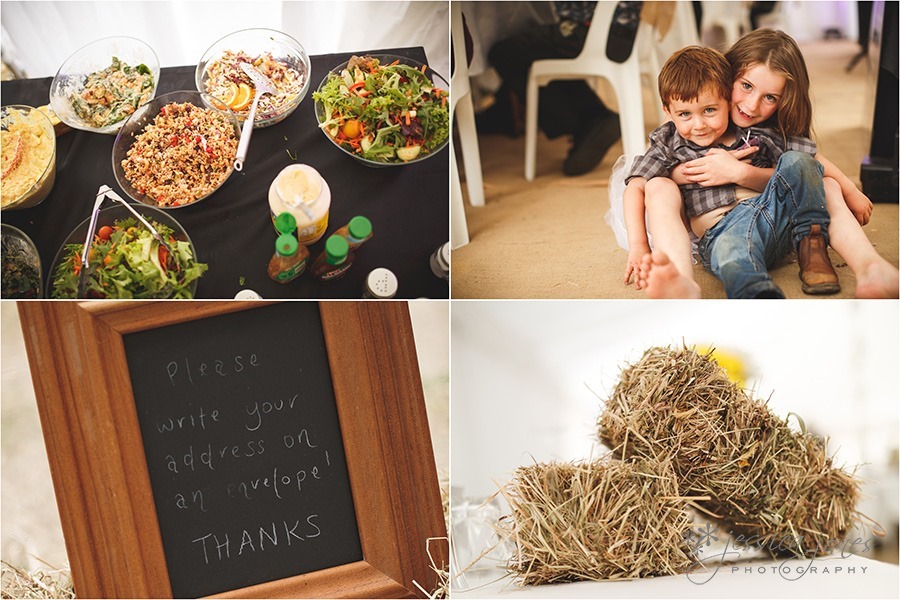 Jess has to be one of the most easy going and casual brides we've had.  Friendly, fun and not even a little bit worried about her white dress.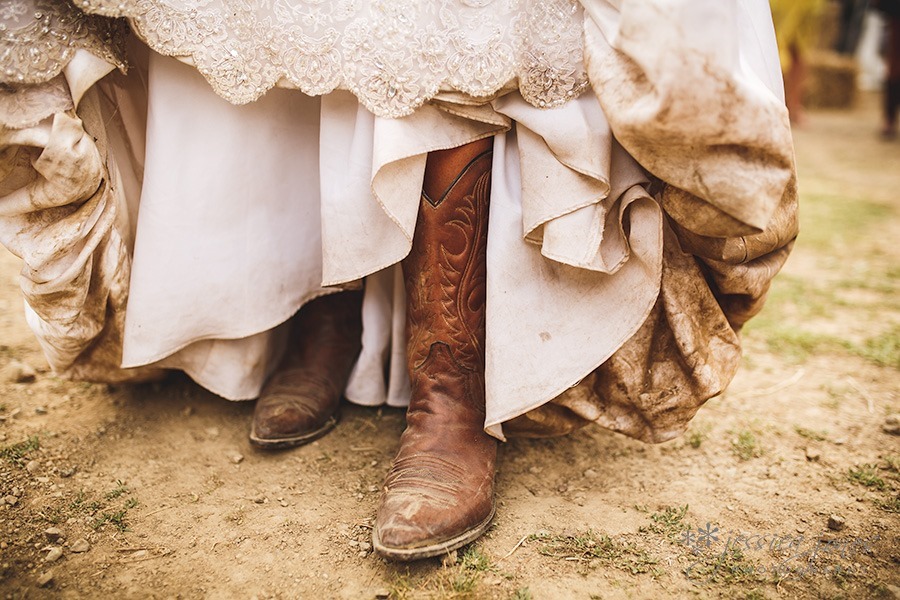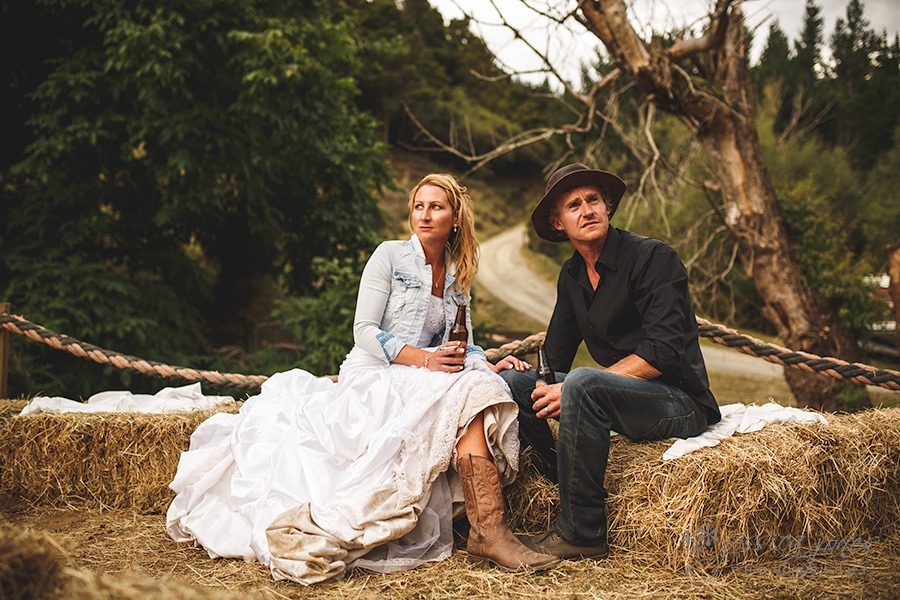 Craig is handsome, rugged and thoroughly cool.  Cool without trying to be, if you know what I mean.  It's the kind of cool the city folk are trying to attain to.  I'm not even entirely sure he realises it, he just carries on doing man stuff – like building and moving houses.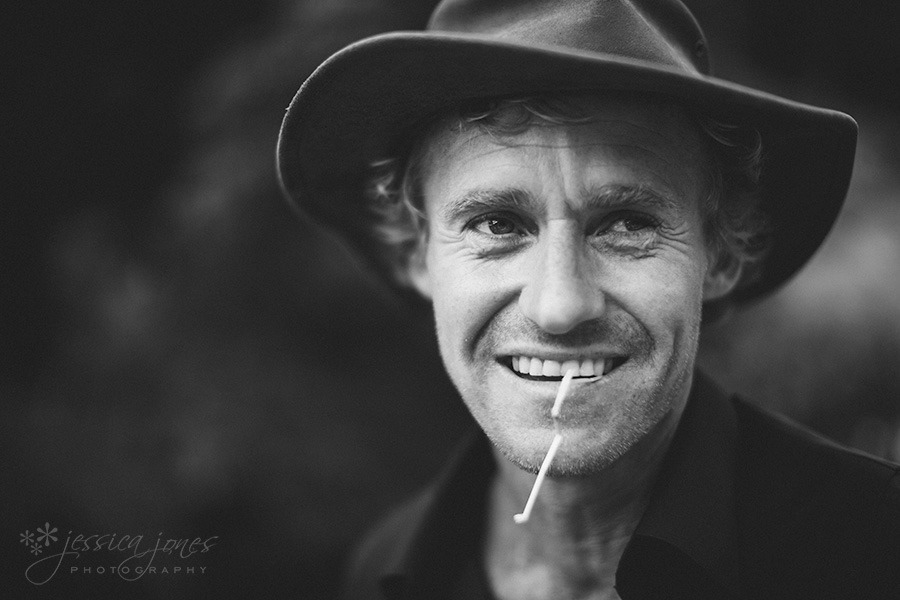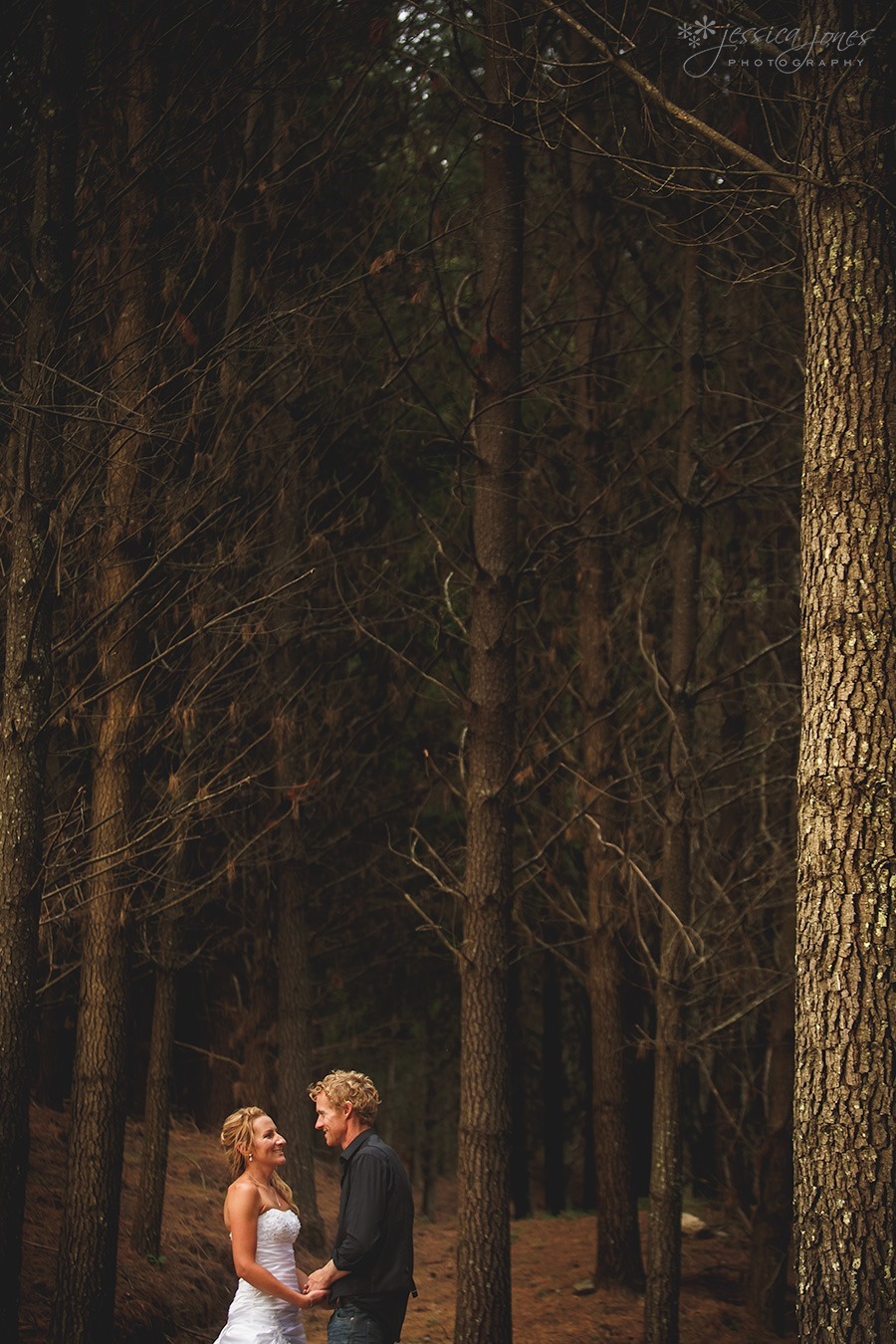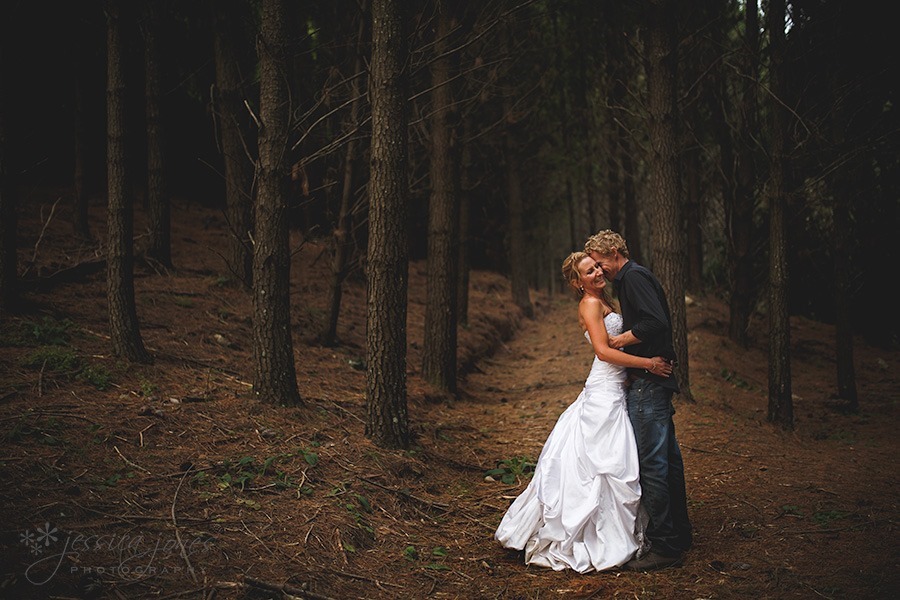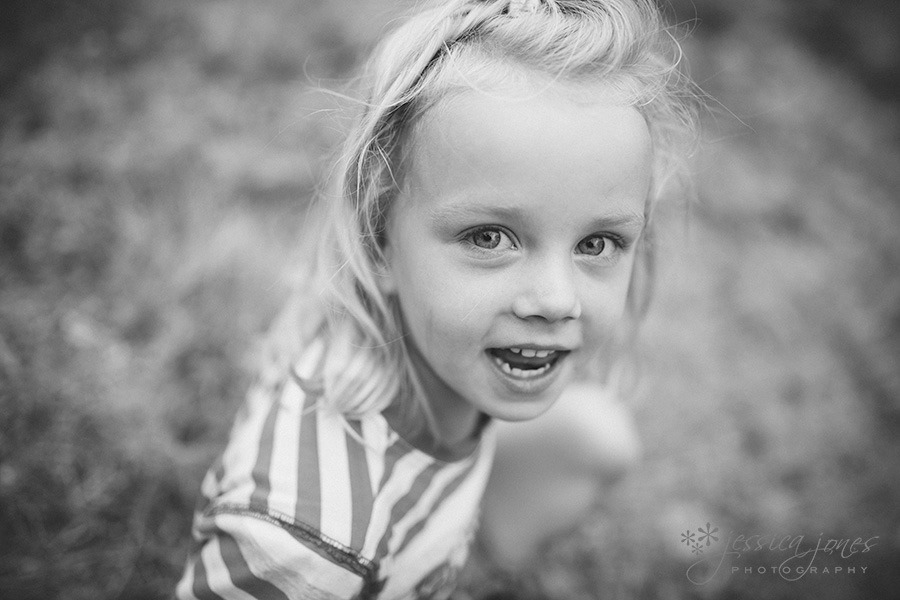 The good thing about having a wedding on the farm is that kids find plenty to do.  Sure, they're not going to go home clean, but they may have caught an eel or built a dam in the creek.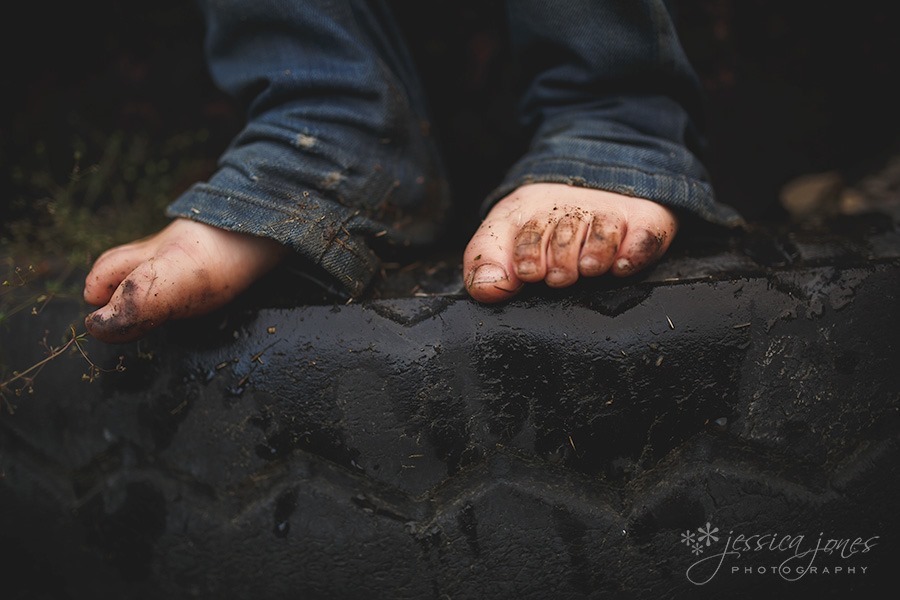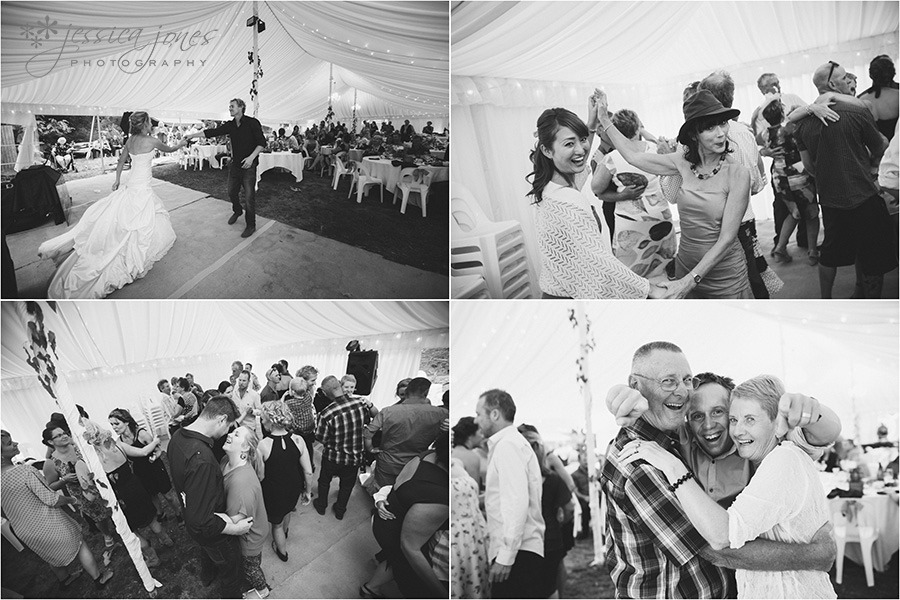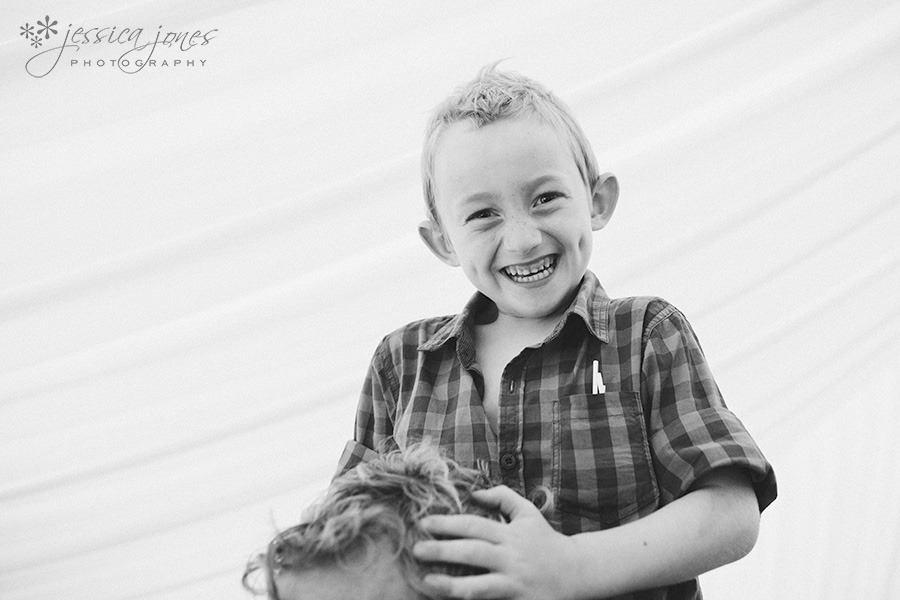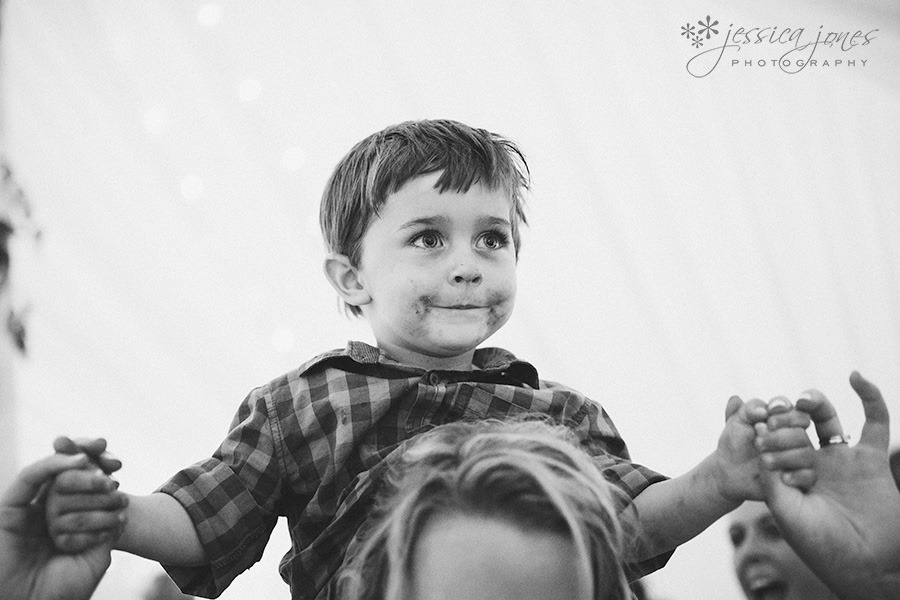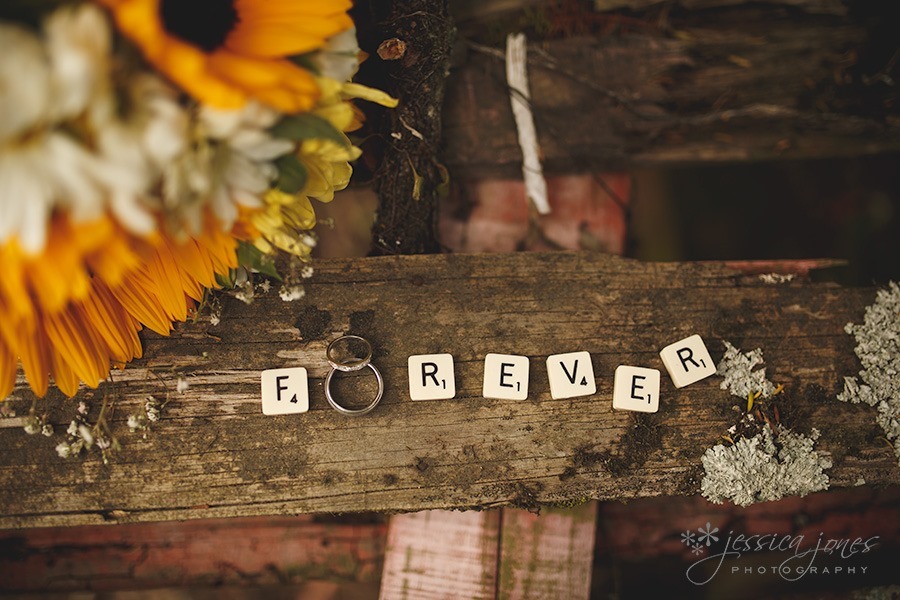 Jess and Craig, thank you for all the laughs.  Thank you for making us feel so welcome and for putting on such a splendid day! 
Vendor Shoutout
Celebrant: Cathy Knight
Flowers: Kate Bradley
Hair: Tonic (Richmond)
Makeup: Aimee
Cake: Chantal Gibson
Catering & Behind the Scenes: Both Families – too many to name!
Flower Girls Skirts and Adjusting Bridesmaid Dresses: Nana
Ceremony Music: Ingrid Nurse
DJ: Sarah, Leading Entertainment (Nelson)