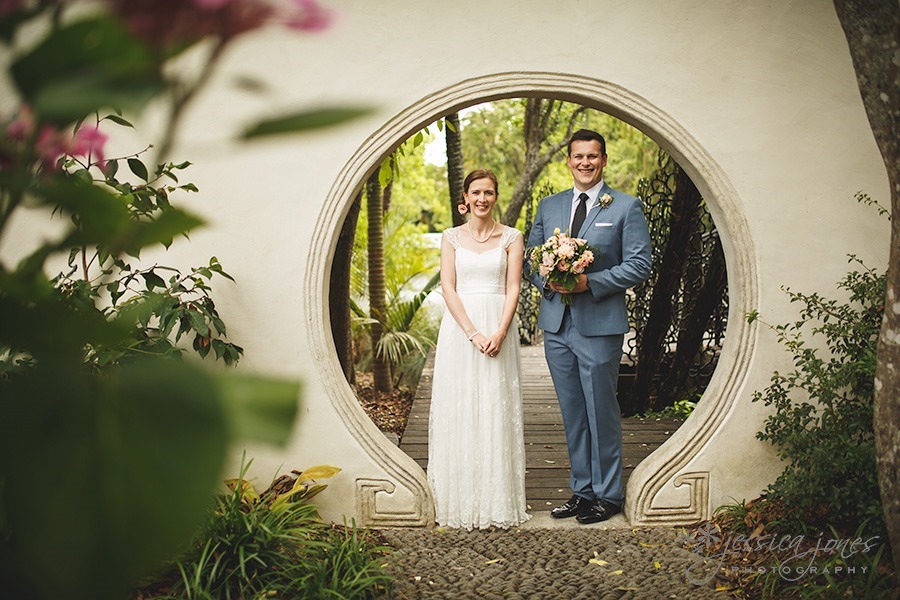 I called it a couple crush. I know it sounds weird, and honestly, I've photographed hundreds of couples and I never knew that such a thing even existed. That was until last week. I knew I liked Sarah and Anton, it's not hard to like them. Let's be honest. But I didn't realise that as the day progressed, I'd fall in love with them. It wasn't just me being a weirdo either (although I'm used to that) I saw some staff at Monaco shedding a tear at touching moments during the day. Even the band, who were only there from the speeches onwards, commented on them. So you know I'm not making this up. It's a real thing. If ever there was reason to have a couple crush, Sarah and Anton are that reason.
Sure, they're lovely to look at.  That's obvious.  But what I can't possibly convey enough with these images (but OH how I try!) is how stunning they are on the inside.  The hugs were frequent, and generous.  The smiles, well, they were for everyone.  The speeches stopped everyone in their tracks.  And the love.  Well, that's unstoppable.  Welcome to Sarah and Anton's wedding day.  Come on in, grab a cup of tea, sit down, and let me tell you all about it.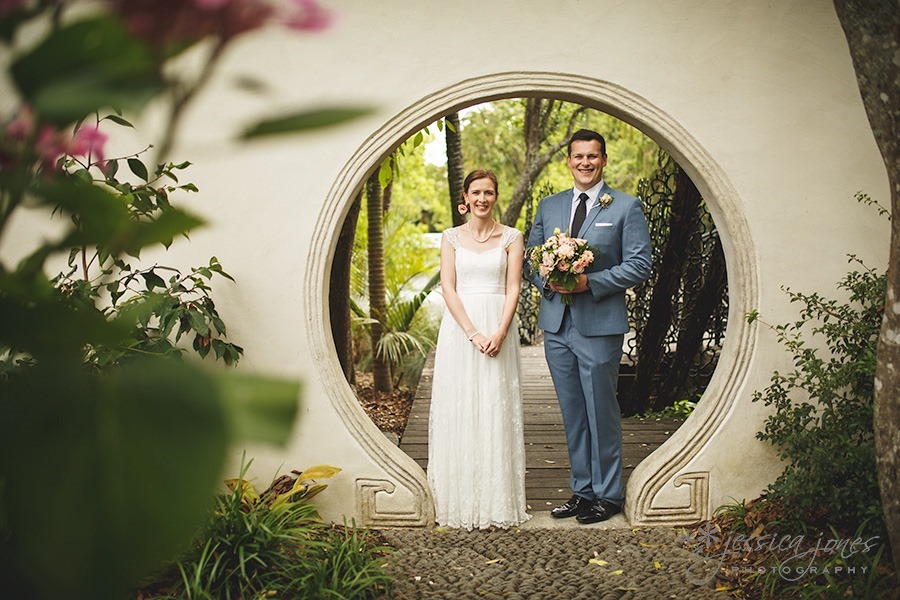 The day started similar to other days, but somehow this one had an air of special about it.  It was good to see the sun, as it had been threatening us with wedding-hazard-weather all week.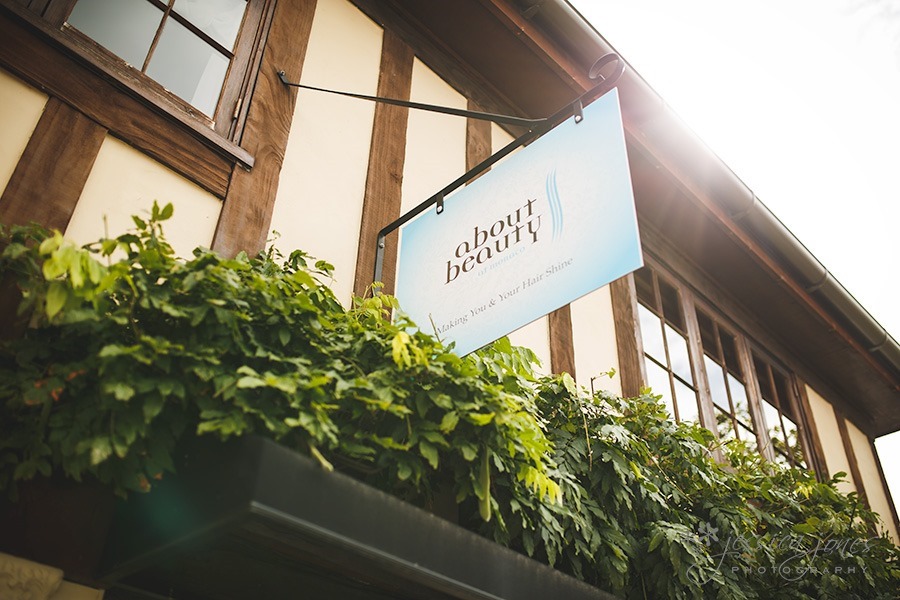 After hair and makeup was all done and dusted, tucked away in room 203, the girls finished the getting ready process!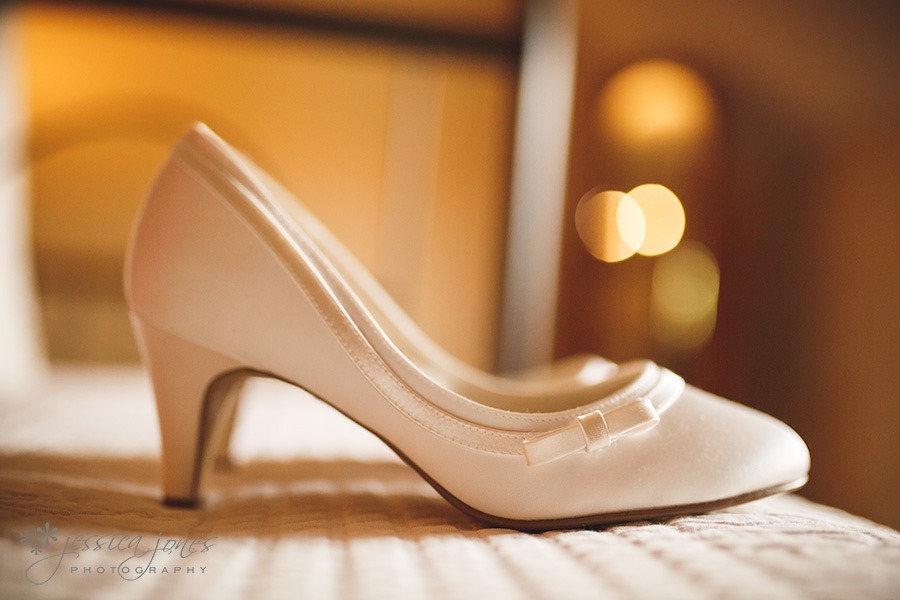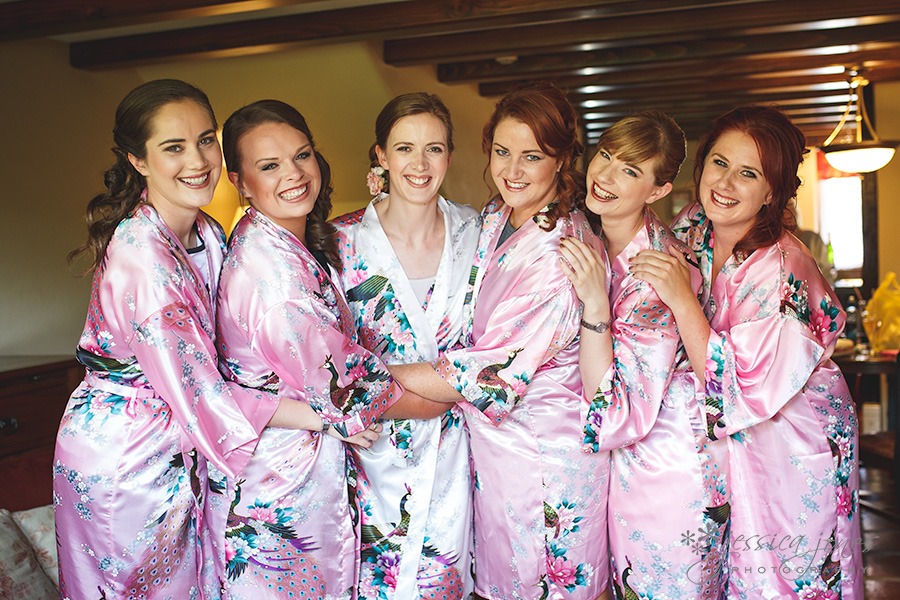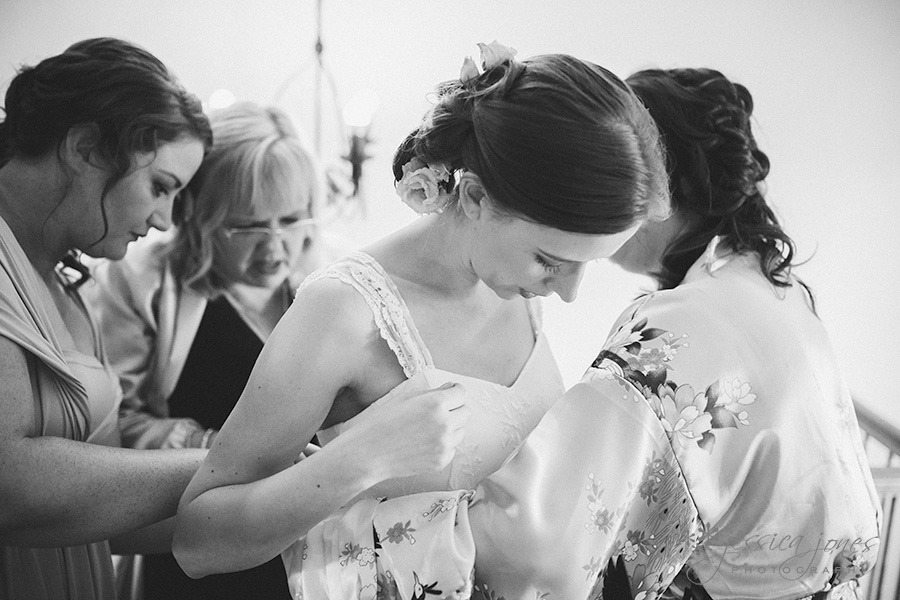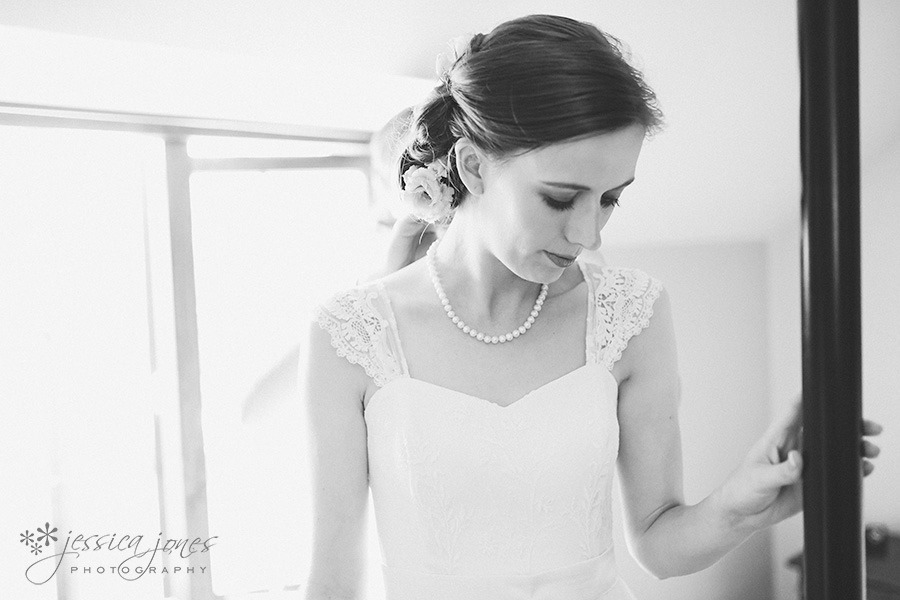 If you're looking for a spiffy place to get married in Nelson, take a serious peek at Monaco Resort.  Everything you could possibly need, right there, at your fingertips.  We love weddings at Monaco, there's a real sense of excitement when both the bride and groom are getting ready at the same complex.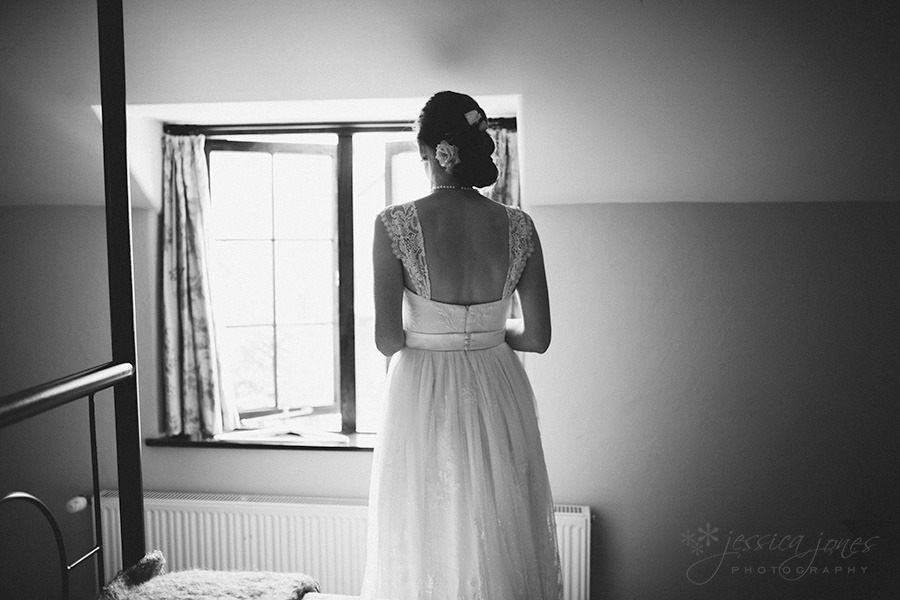 That moment before you see your daughter as a bride.  Win.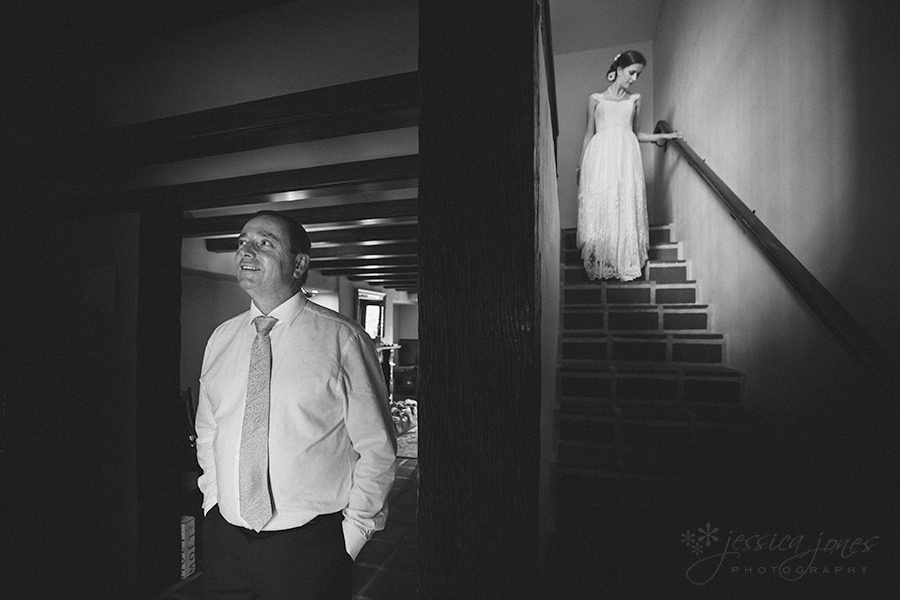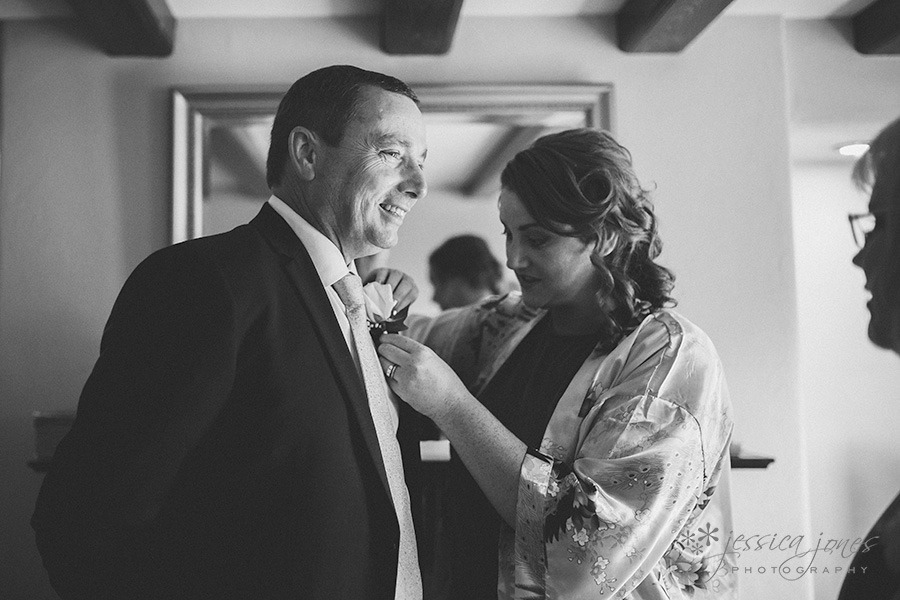 Sarah even made the jewellery for her bridesmaids gifts!  How awesome is that!
Stunning flowers by Willow Floral Design.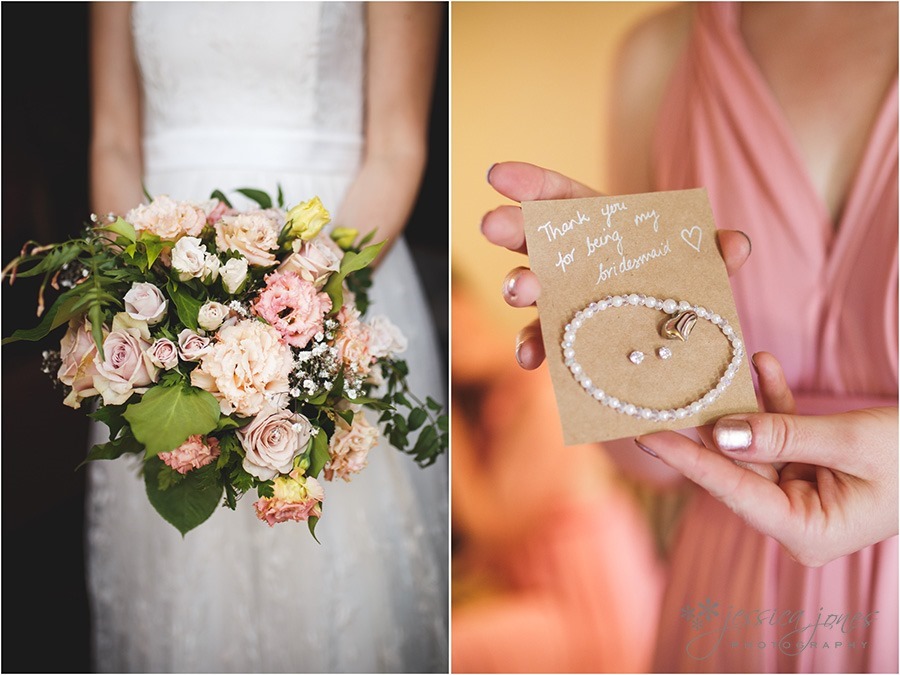 Great Grandma's pearl ring.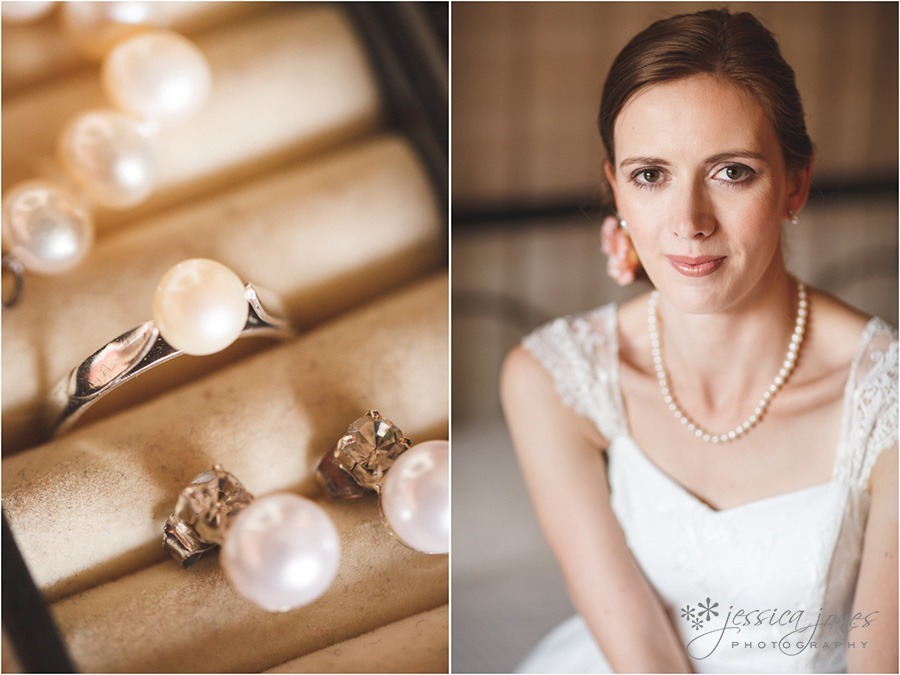 Meanwhile, Paul has found the boys.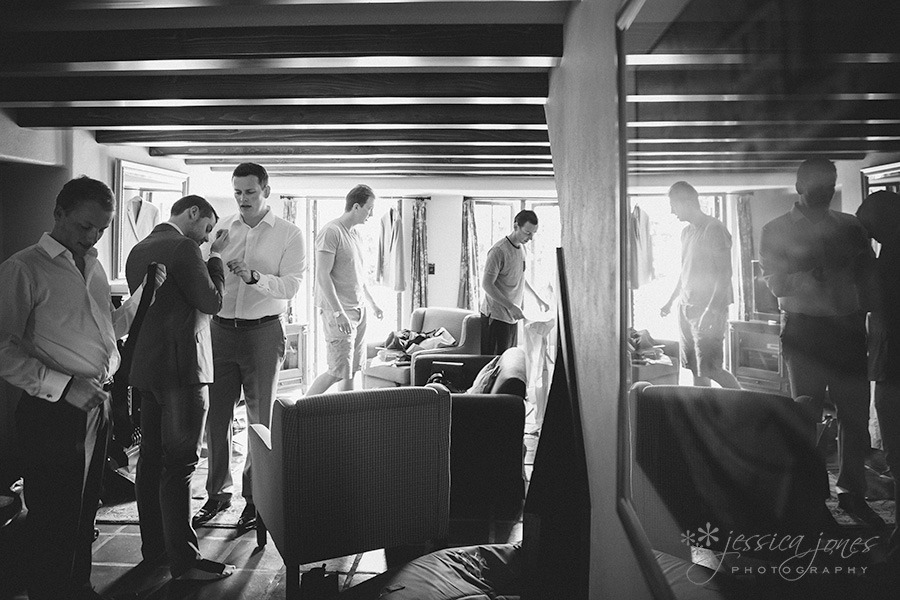 The groomsmen were actually a pretty good bunch.  Sure there was the odd naughty one (not mentioning any names of course), but they won me over well and truly when I saw the card and bottle of bubbles they sent to the bridesmaid's room.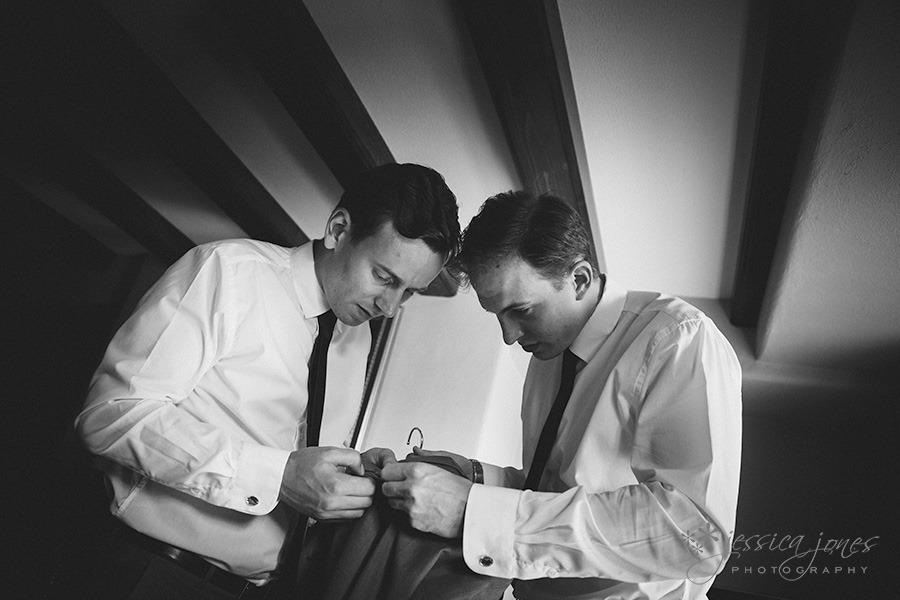 I can't say much for their skills at applying sunscreen, though…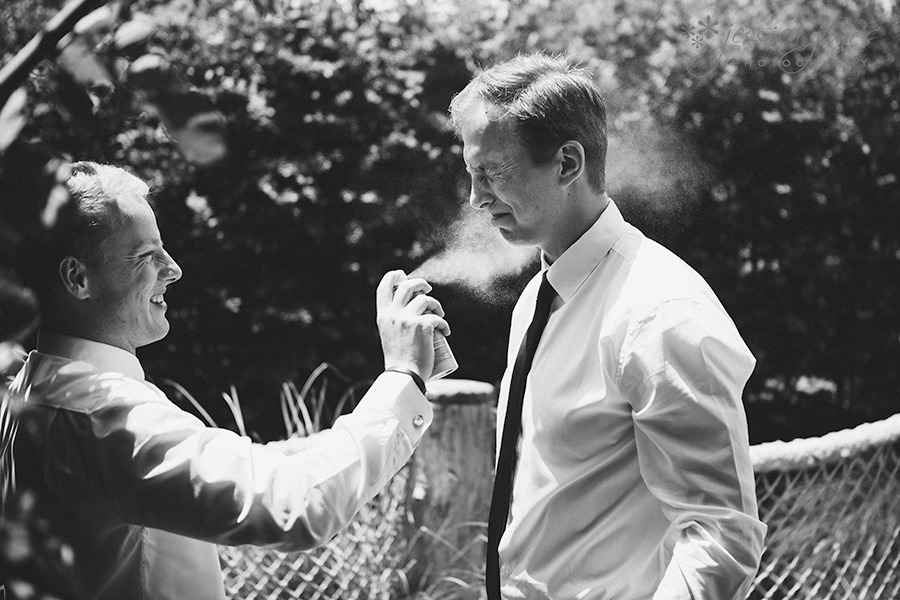 Oh and while we're on presents, check out the amazing photo book that Sarah made for Anton.  Made up entirely of photos of the two of them, and the adventures they've already had together.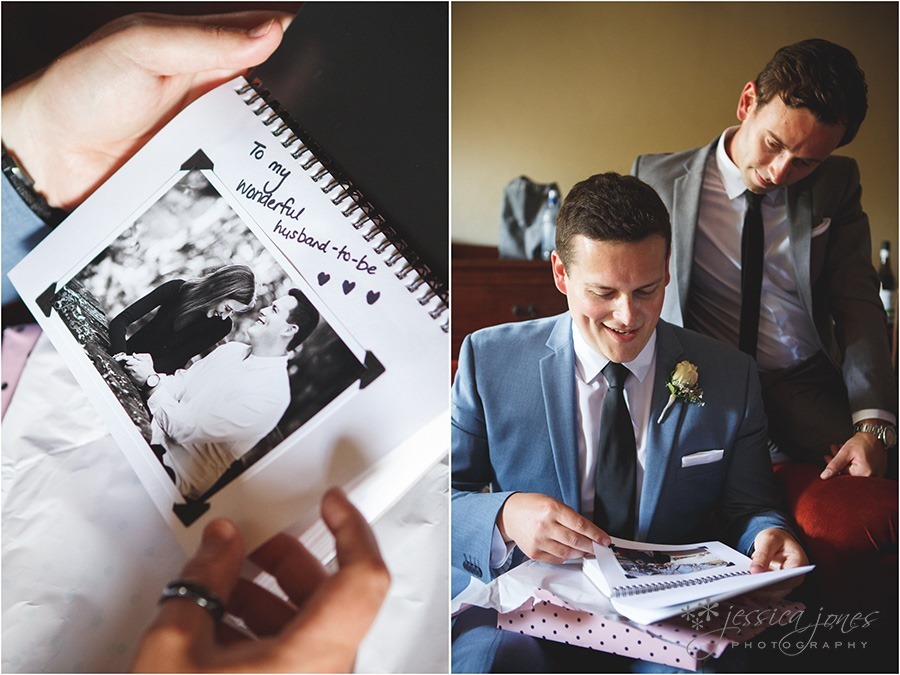 Ceremony time.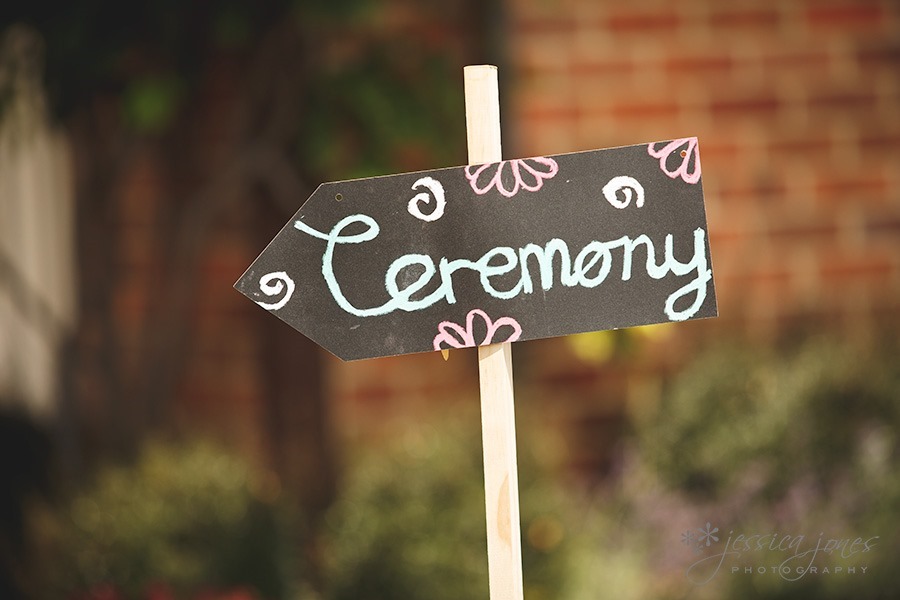 You could be excused for wondering why there would be an old brick on the signing table at the ceremony.  Well, let me tell you, this brick holds a whole lot of special memories.  It is a brick from Sarah's family church, demolished after the Christchurch earthquakes.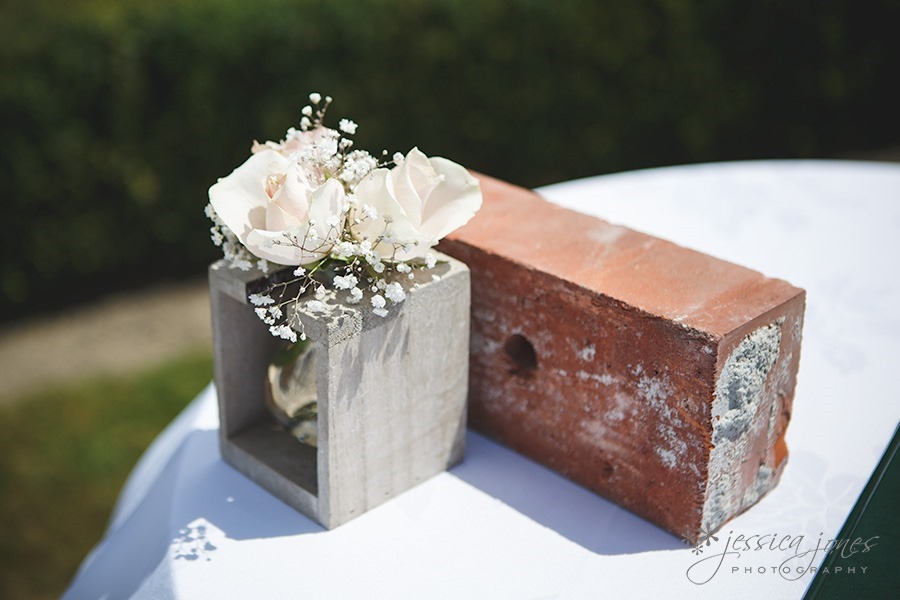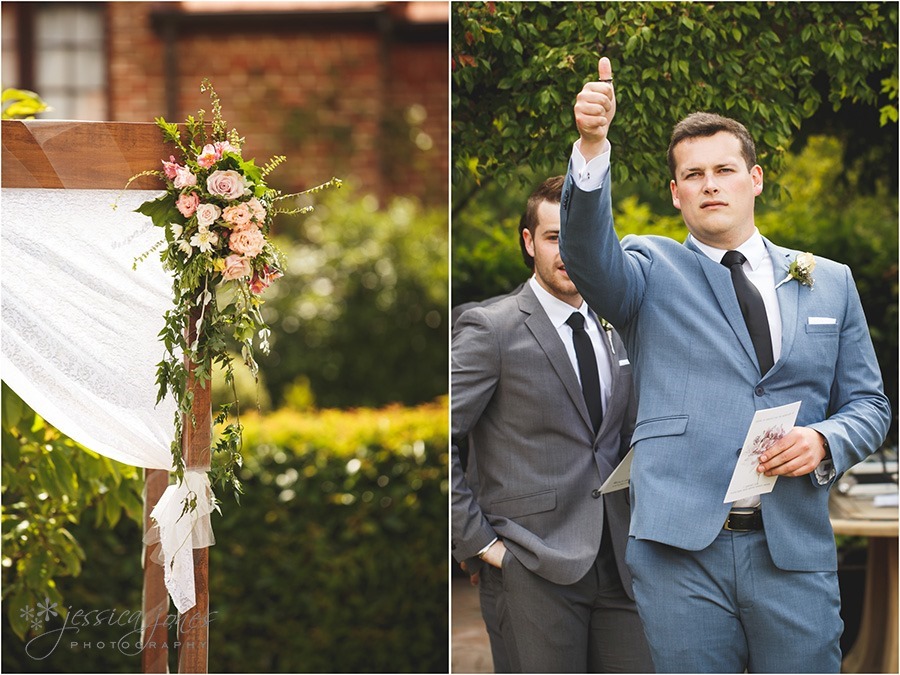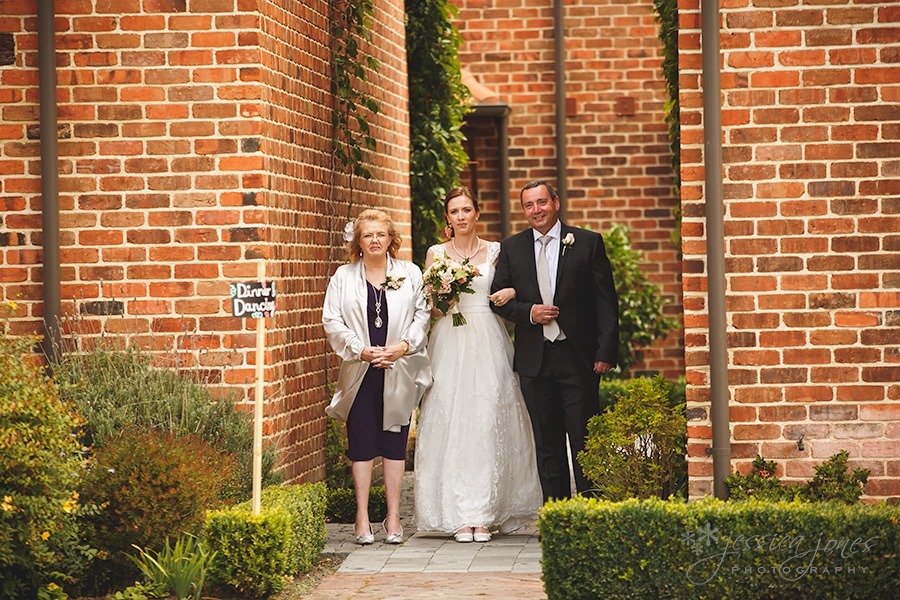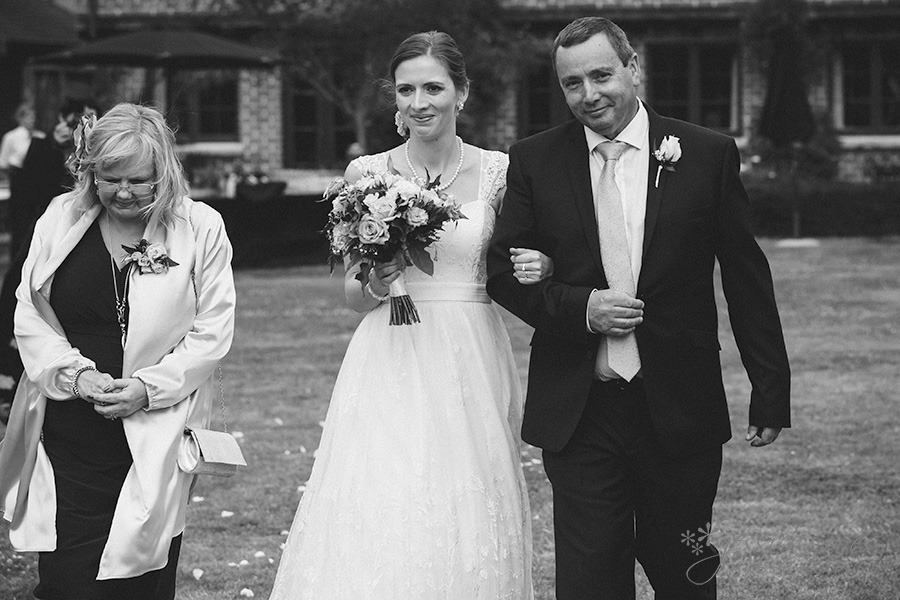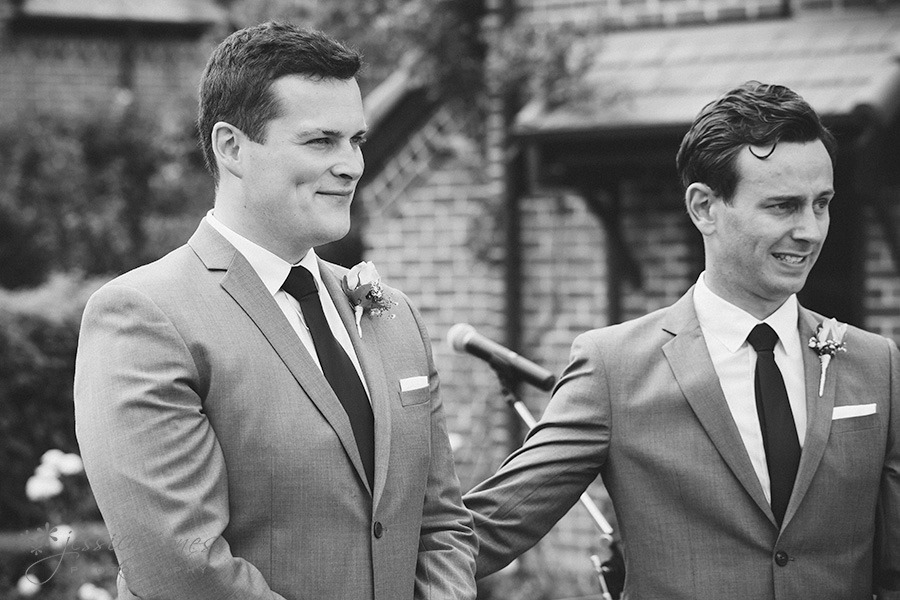 I've seen hundreds of grooms.  Anton is the best hugger.  Ever.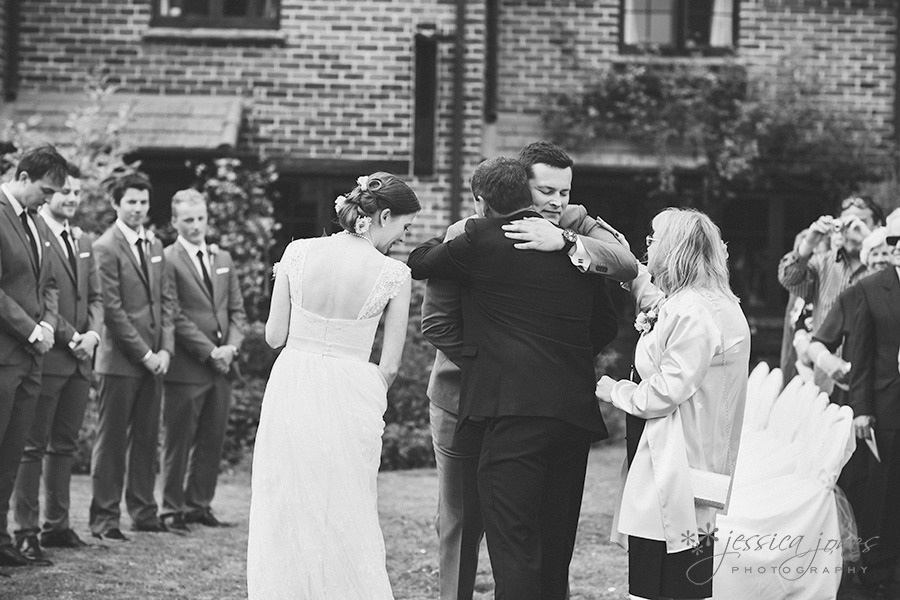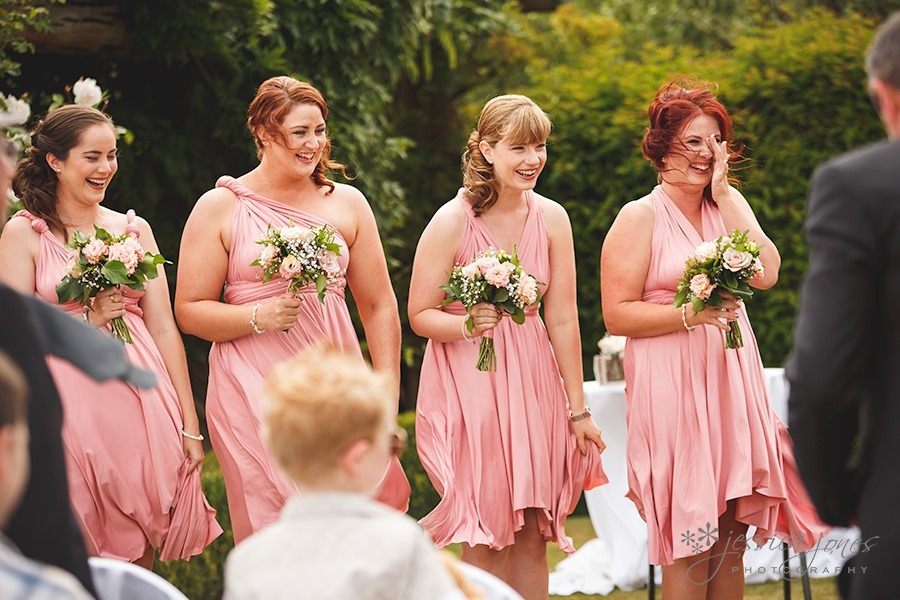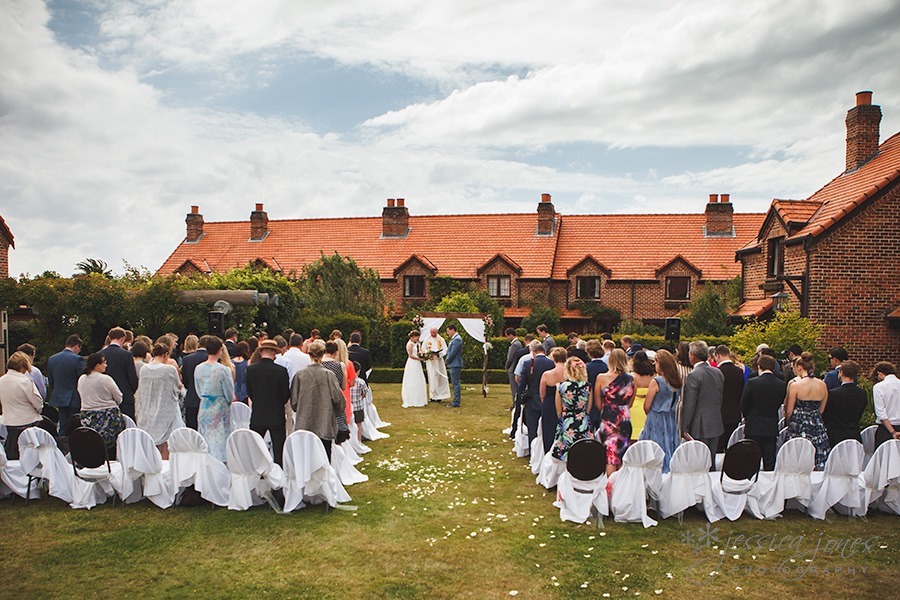 Sarah and Anton were friends long before they were anything more serious.  Having met as students at Model United Nations, learning all about diplomacy, international relations and public speaking.  Years later they were both chosen to lead a team of teenagers overseas to Europe and Asia, again with Model United Nations.  It was during this trip that they began to see each other in a different light.  Soon love blossomed.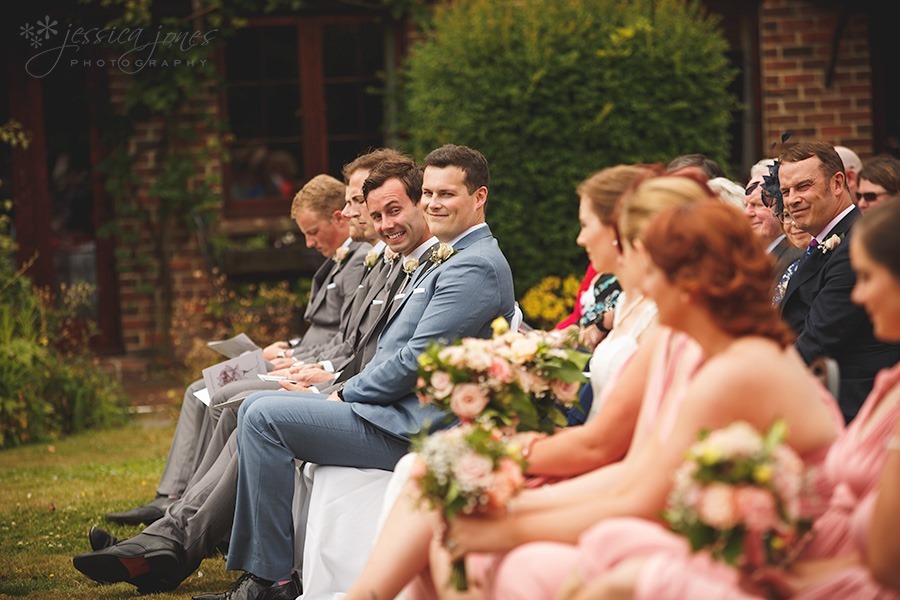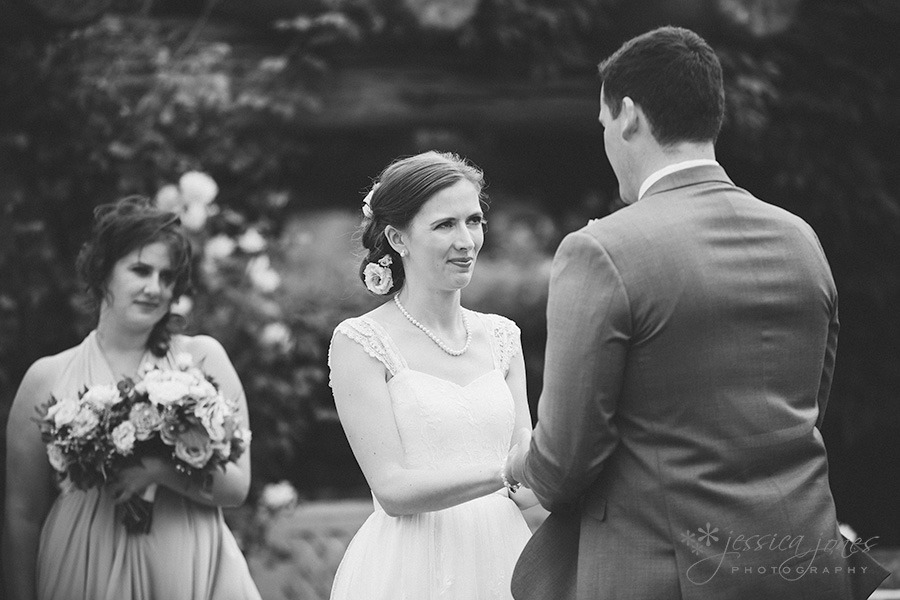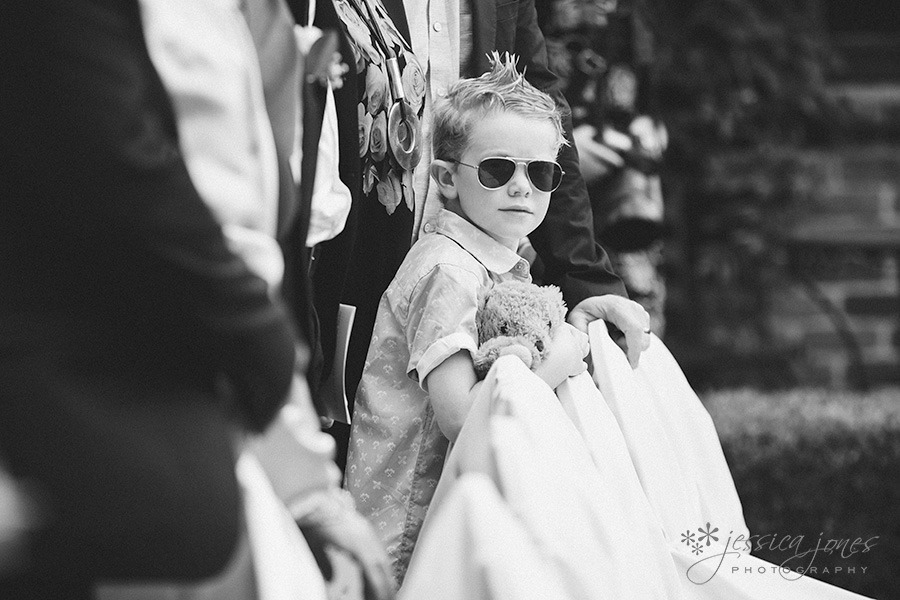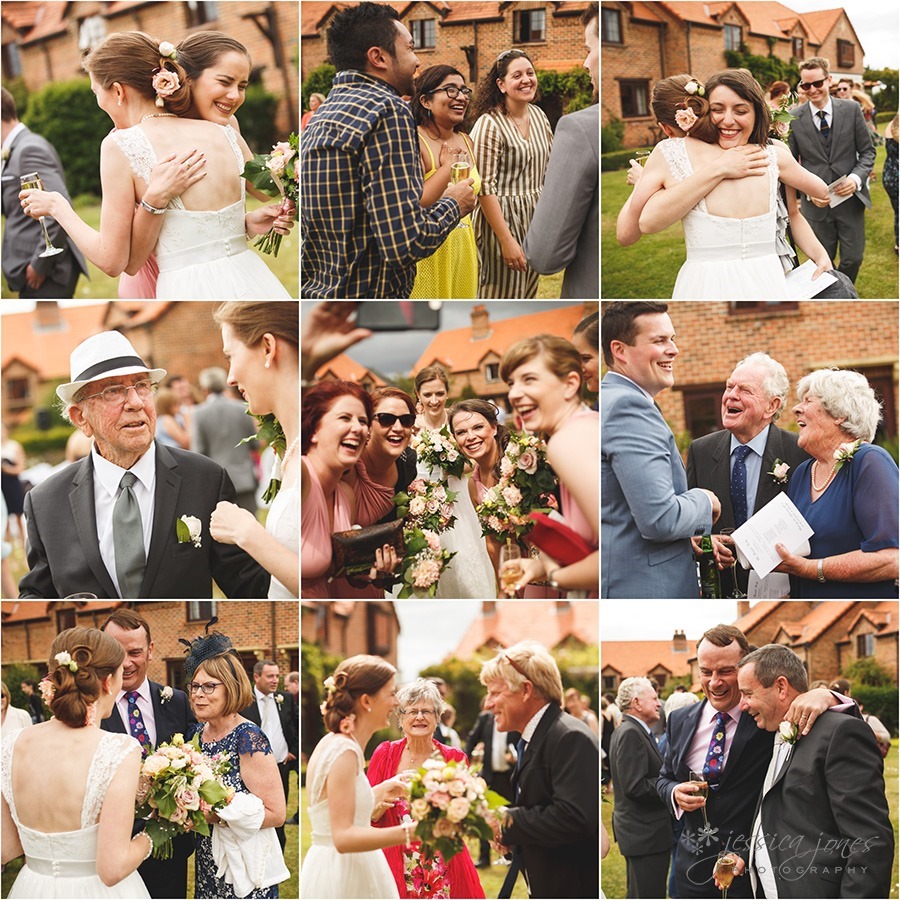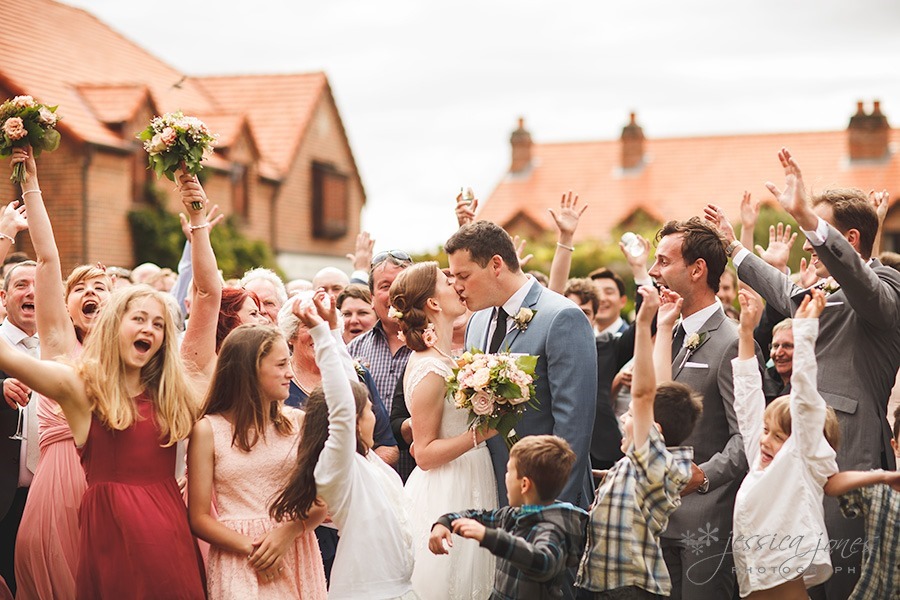 The wind was a bit of a bother, to be honest.  Good thing when friends have your back though!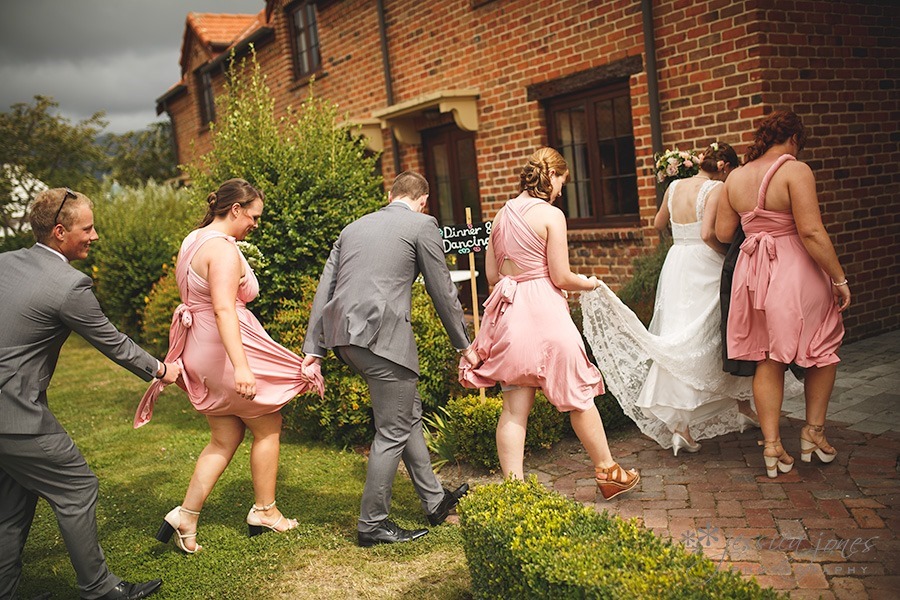 This was the kind of bridal party every couple need for their photos.  Happy to follow directions.  Happy to offer their own ideas.  Like this rugby photo.  I think there's some kind of rule that rugby photos must be serious?  I can't be sure, having never featured in one myself.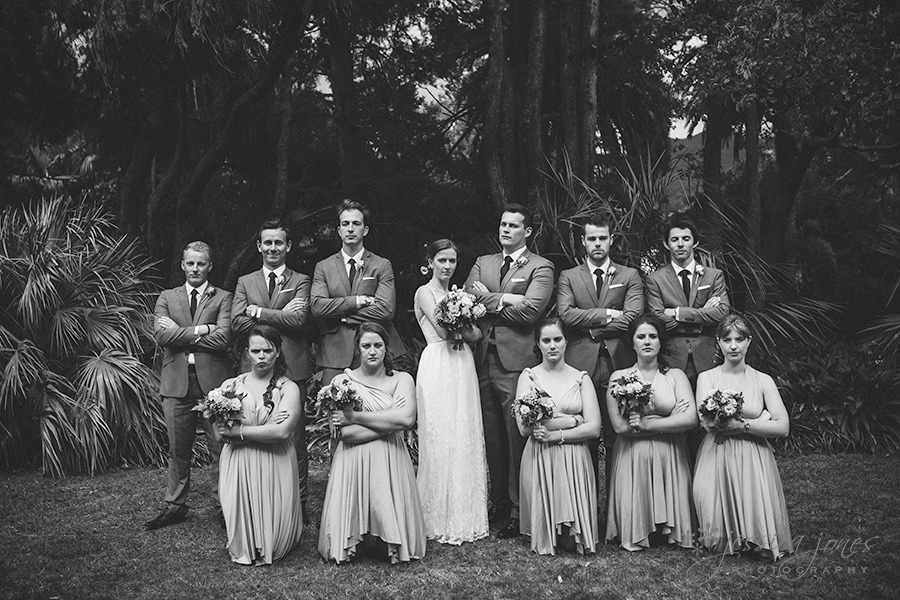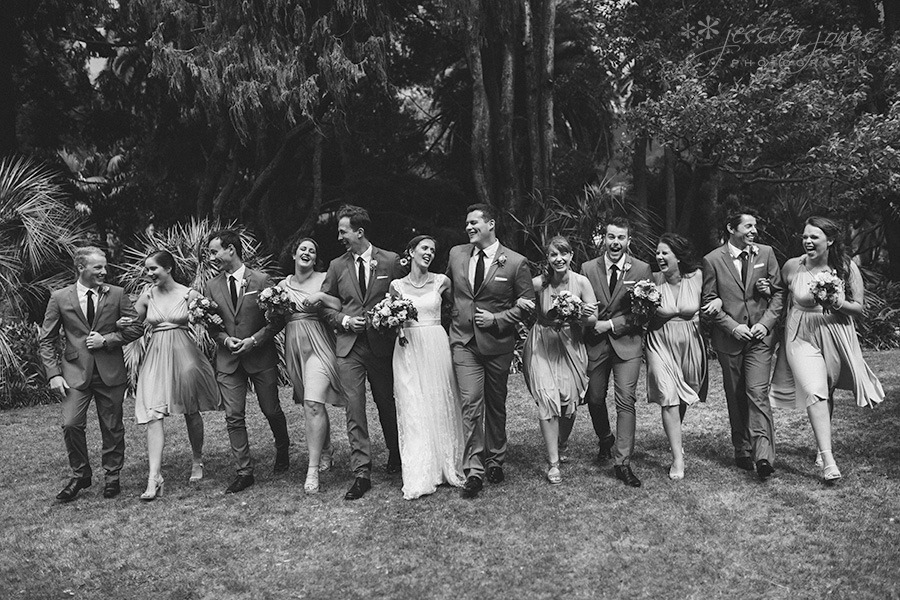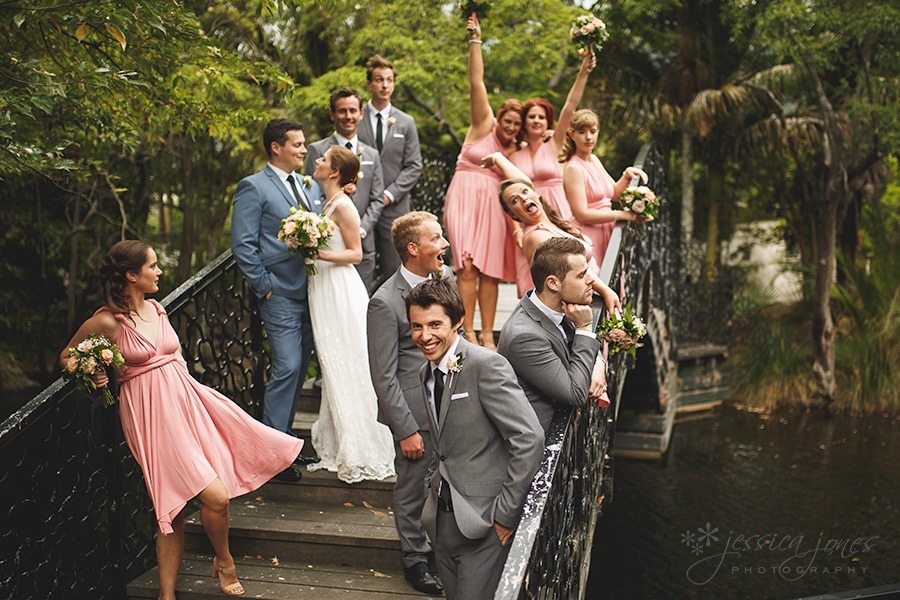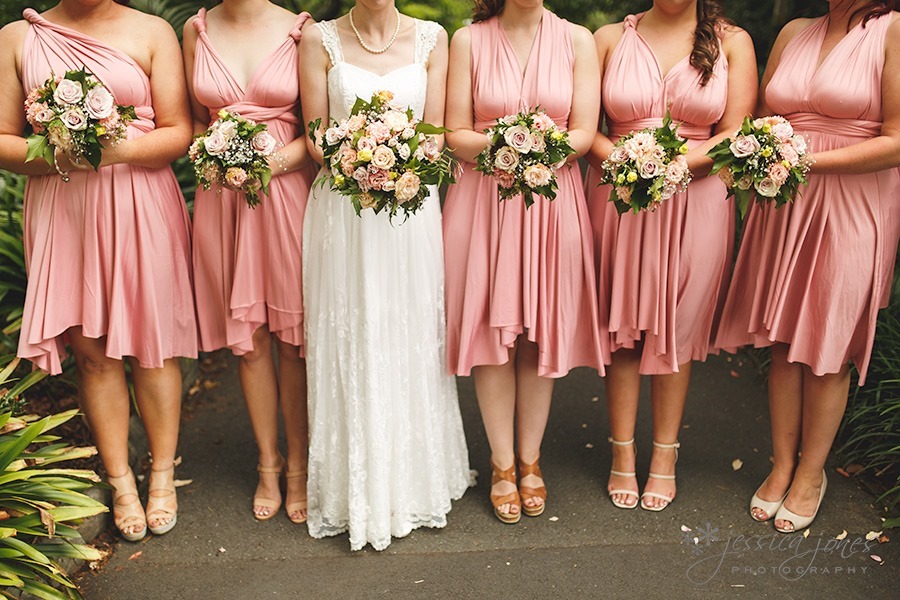 This is the girl's 'you can't sit with us' faces.  I don't know about you, but when I look at this, I most definitely don't want to sit with them anymore.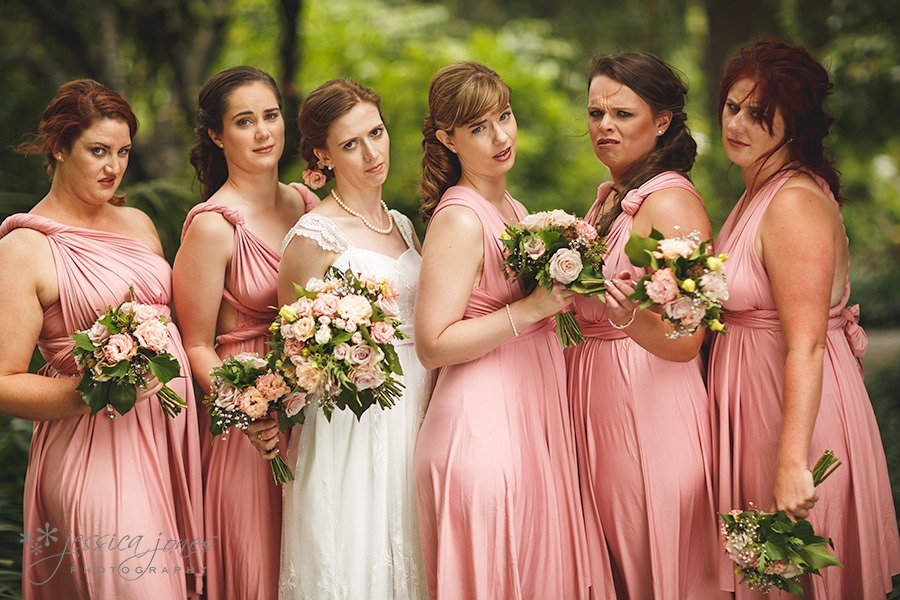 But, in all reality, they weren't at all too-cool-for-school.  This here was Paul's attempt at getting a decent photo of the boys.  It's almost right.  Other than a photobomber or two.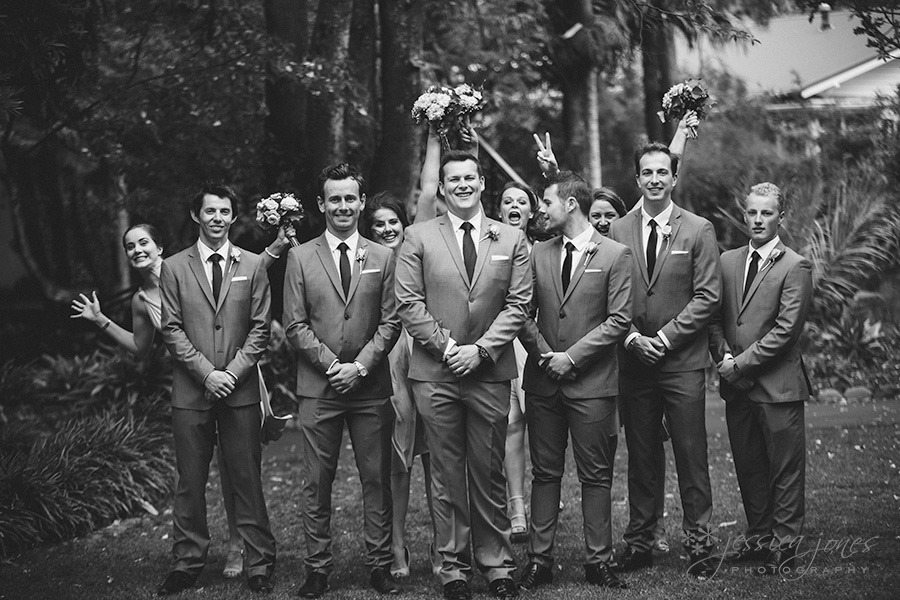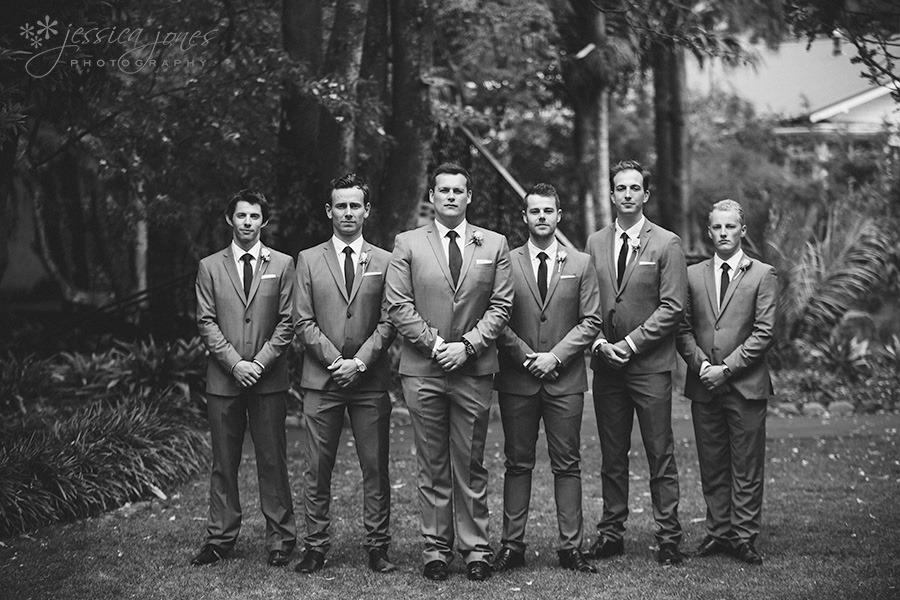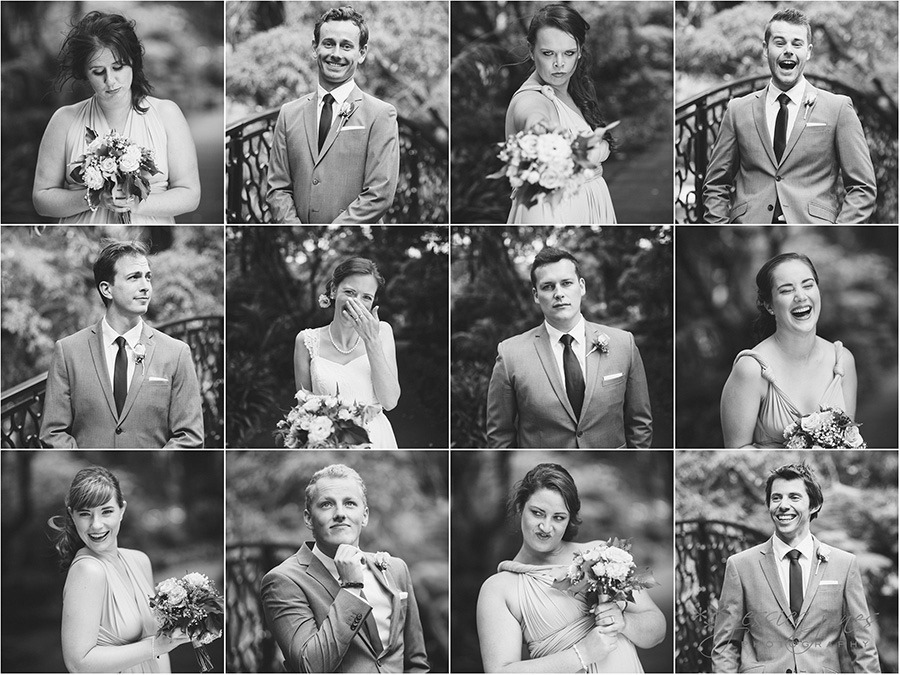 Sarah – you are beautiful, even when you try to stare me down, all dramatic-like.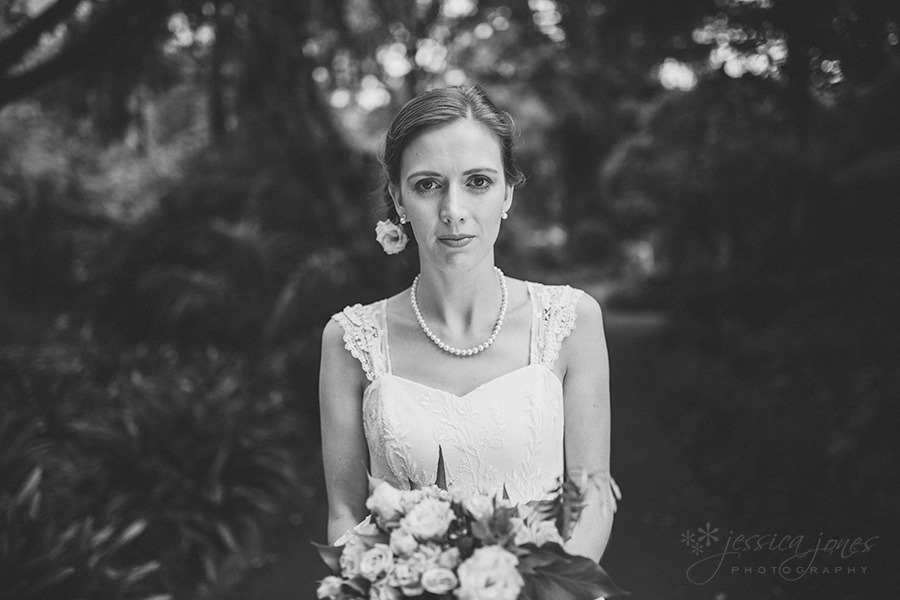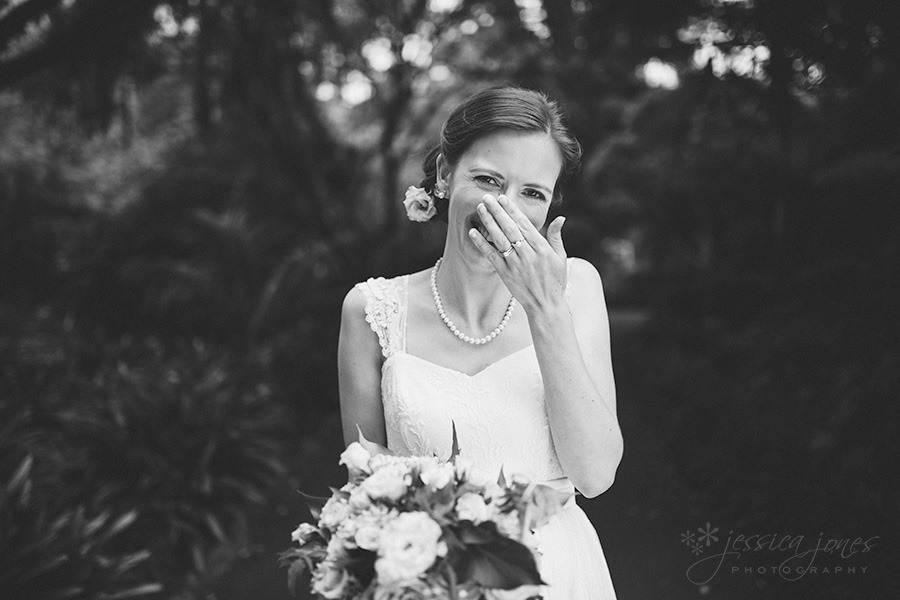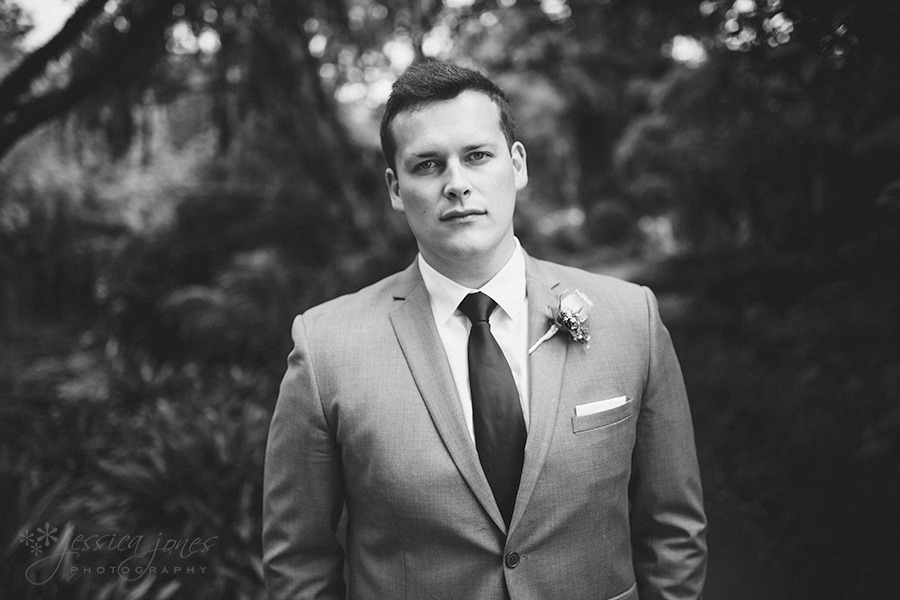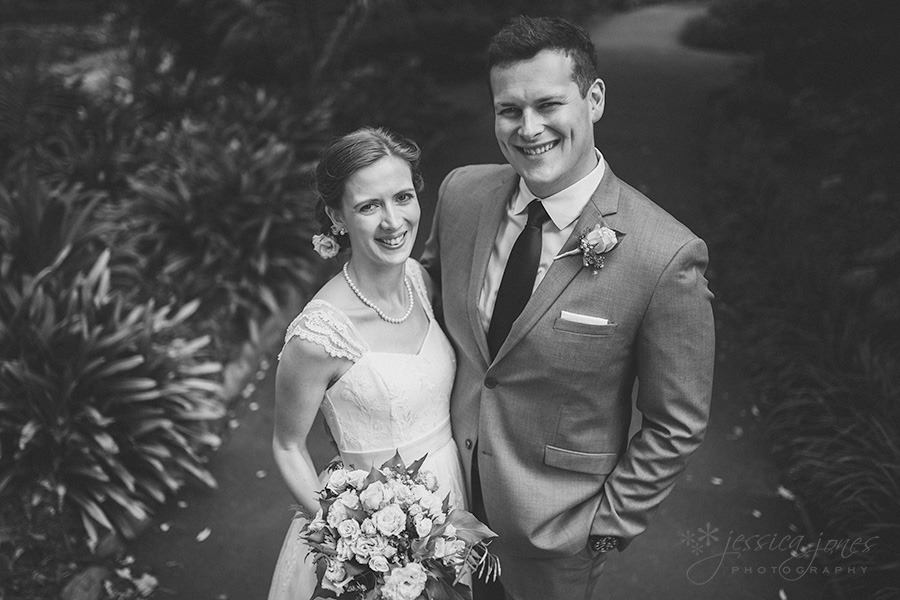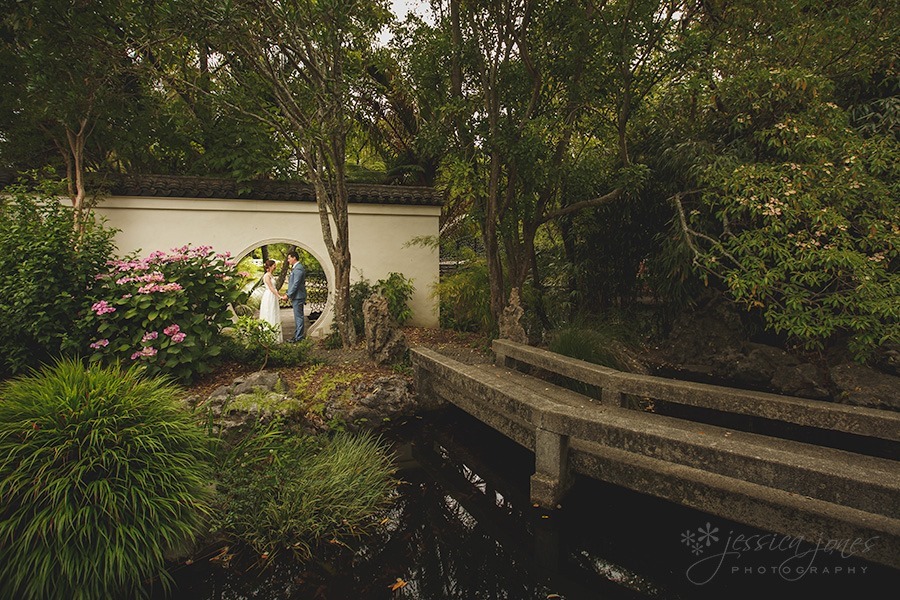 When Anton asked Sarah to marry him, it wasn't just any run-of-the-mill type proposal.  No siree.  Anton organised a birthday party for Sarah, and saw to it that family travelled to Auckland to be there with them, all done secret squirrel.  A surprise birthday party, a surprise proposal surrounded by the ones who loved them.  You can't not like this guy.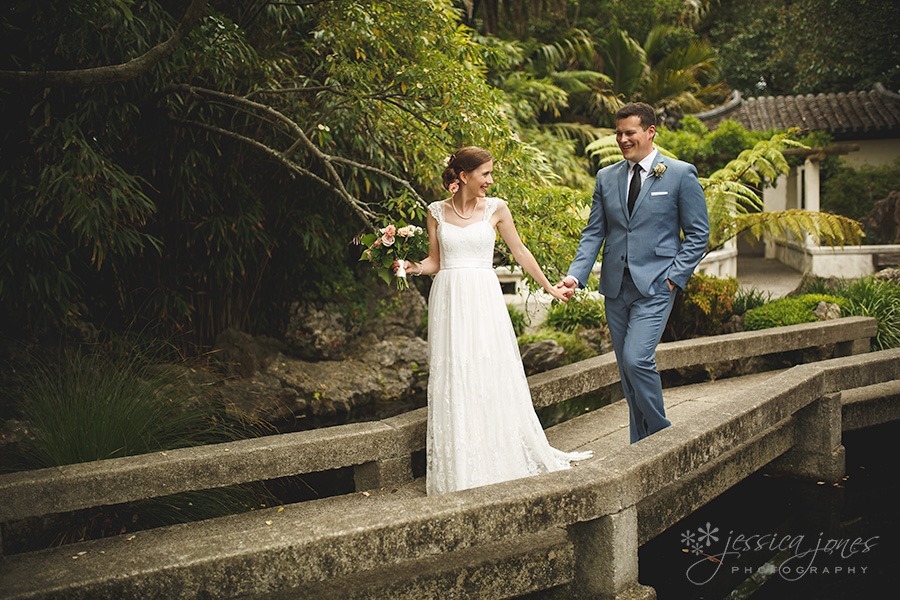 Sarah surely does like him, that's for sure.  So she said yes.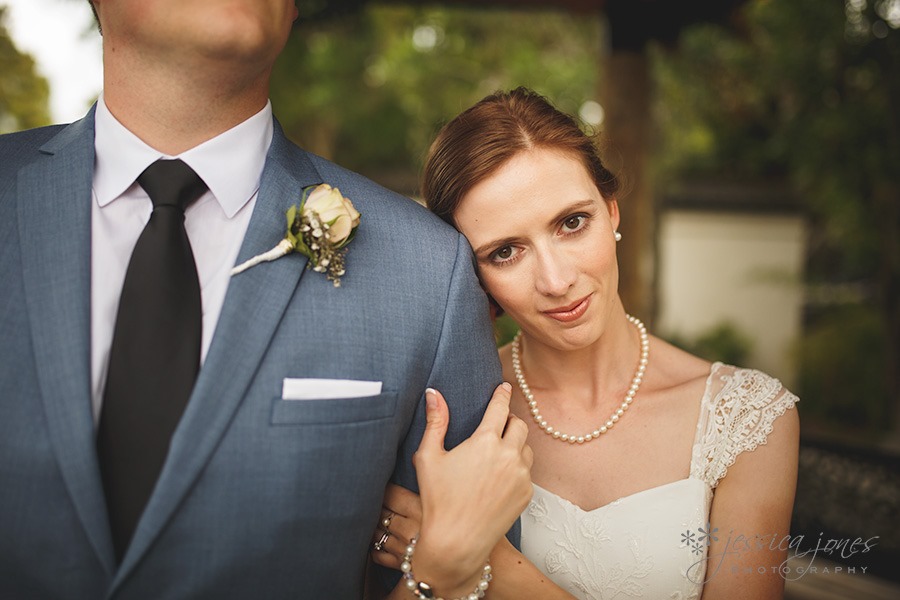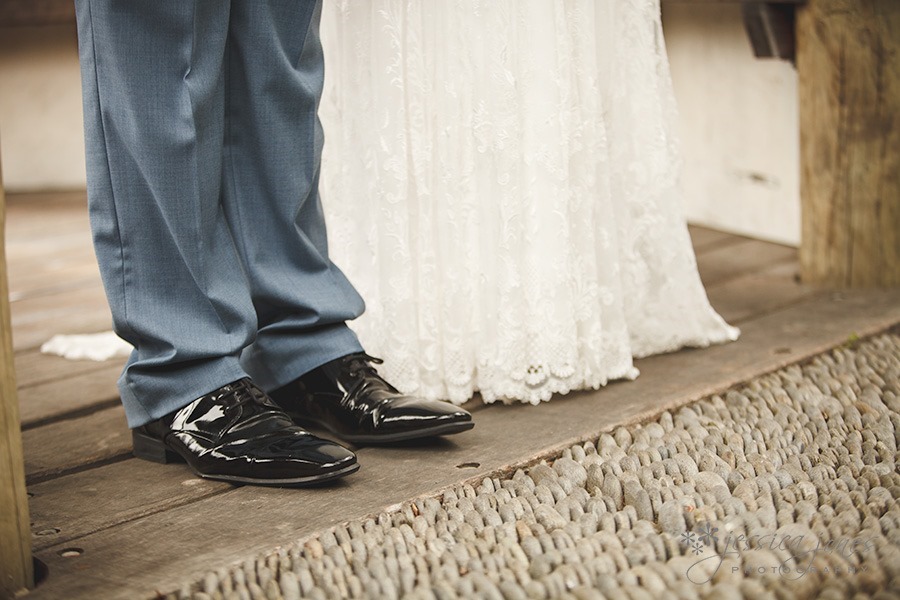 "I can't remember what it feels like not to love you."  Anton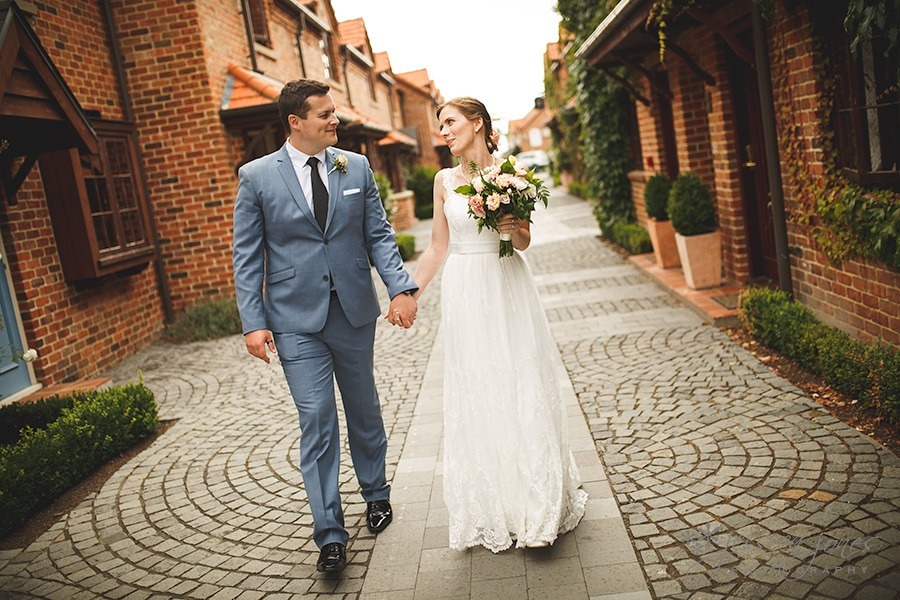 Back at Monaco and the reception was only going to serve as proof of how much they really do like each other.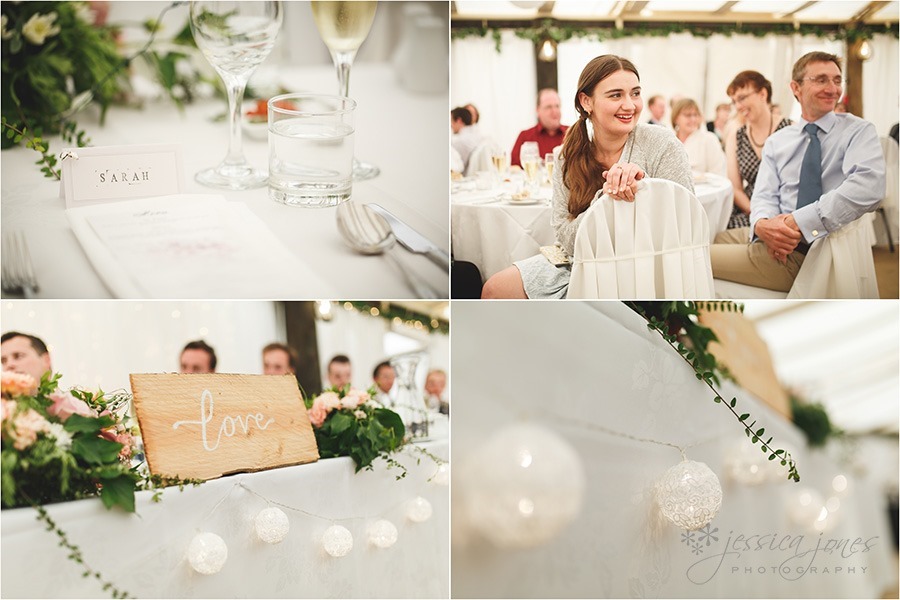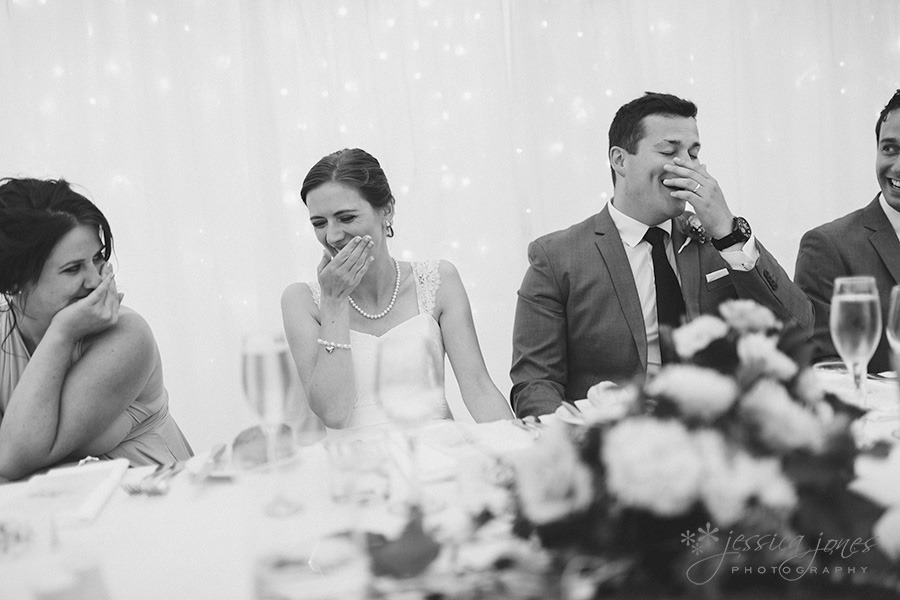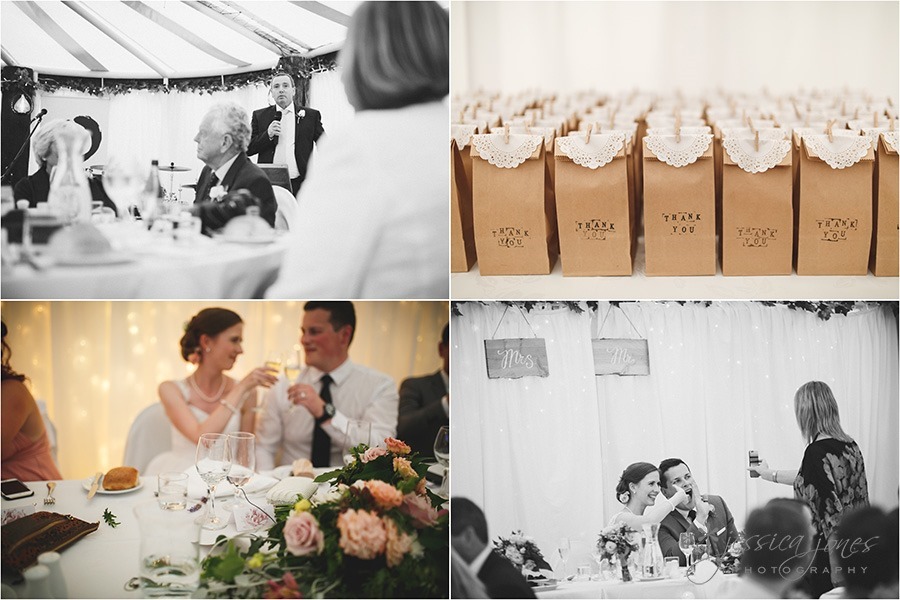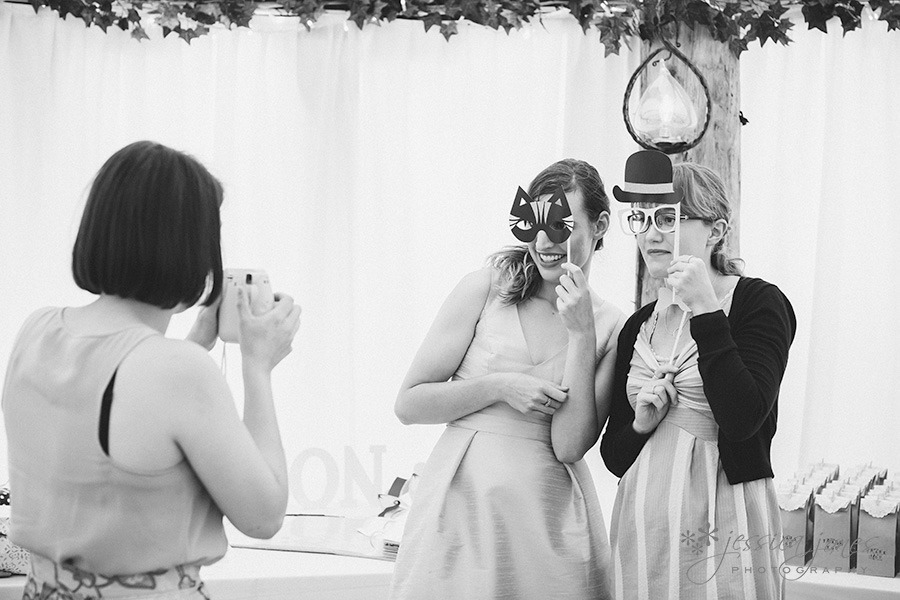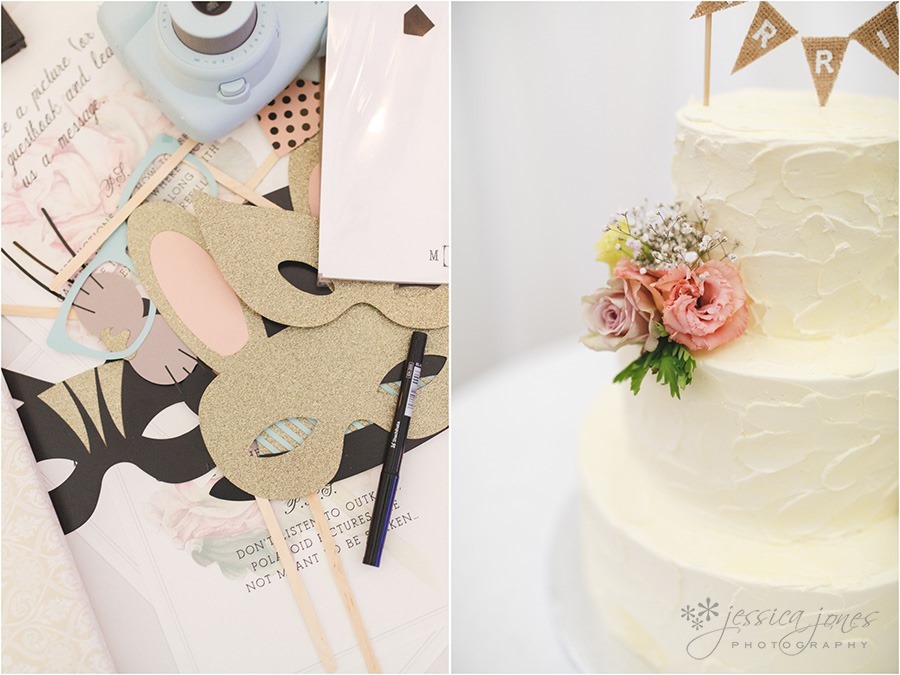 I think you can tell a lot about a person by how they treat their parents.  And you can tell a lot about parents by how they look at their kids at times like this.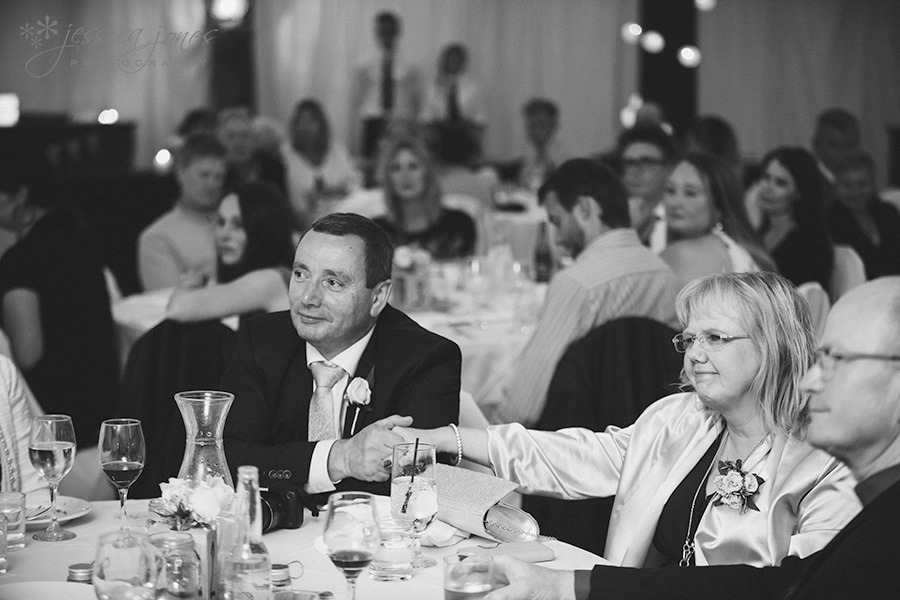 More heart-melting hugs.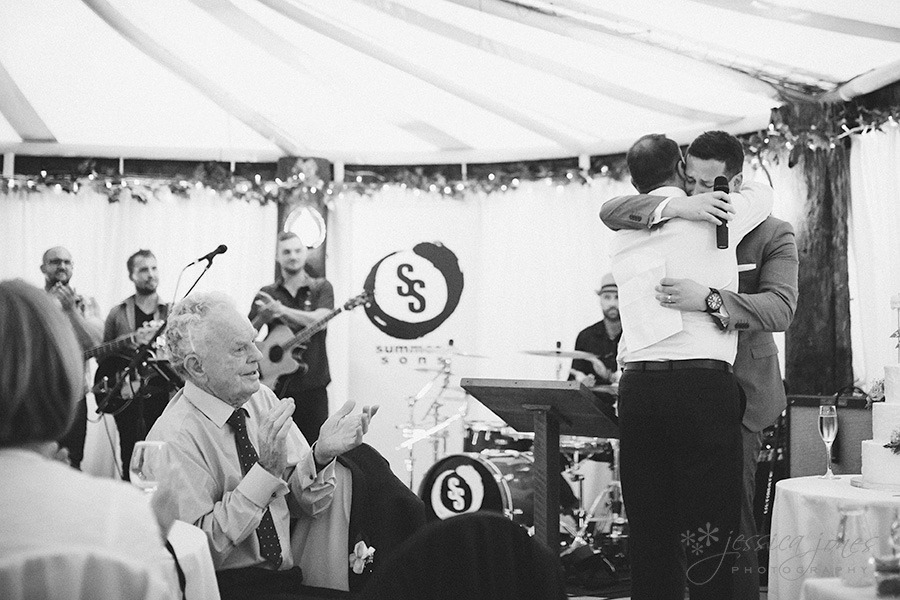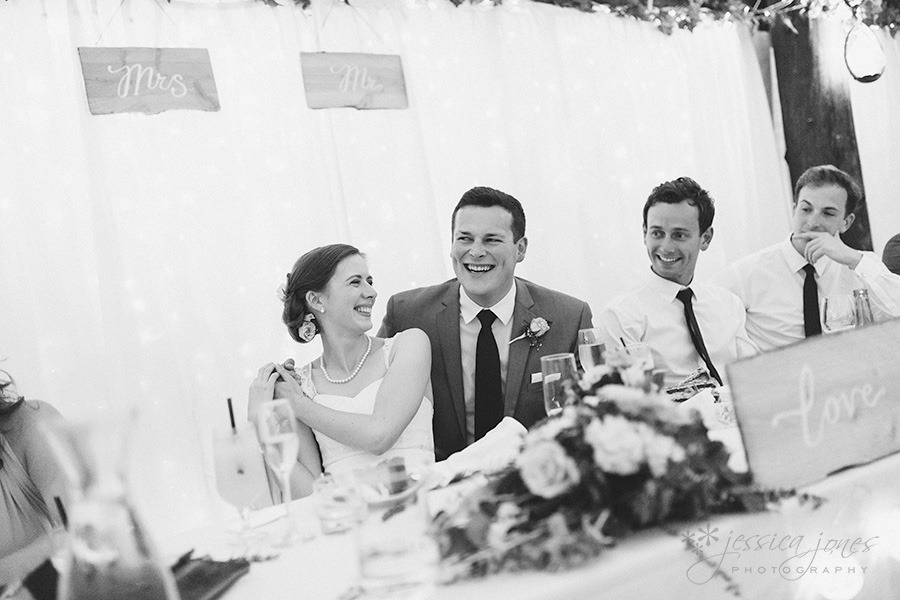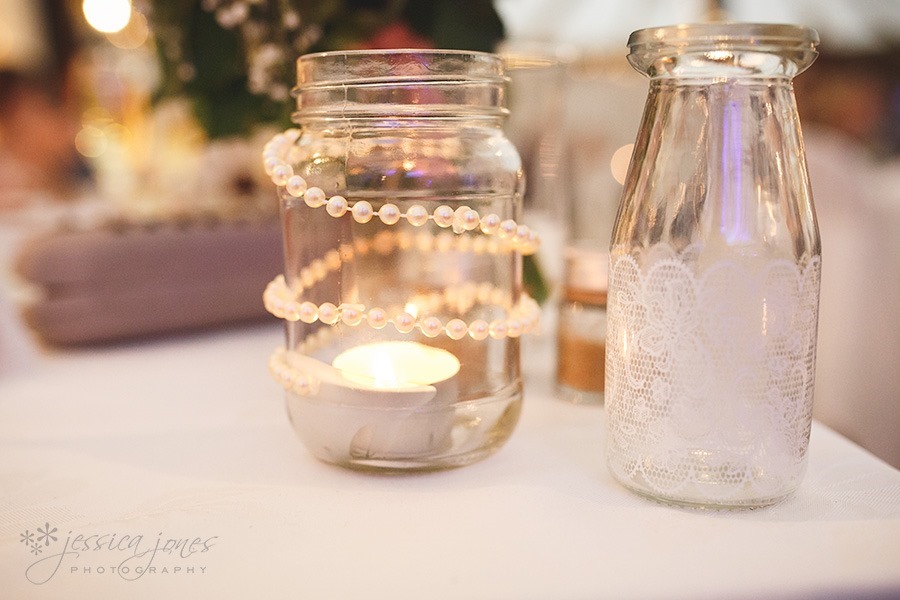 "You are the person I want to share absolutely everything with.  I love and I like you."  Sarah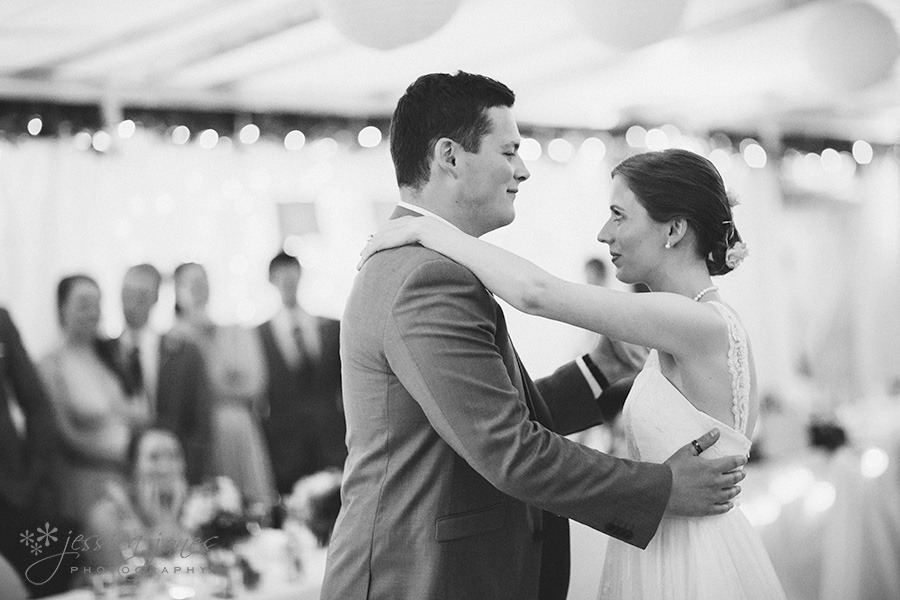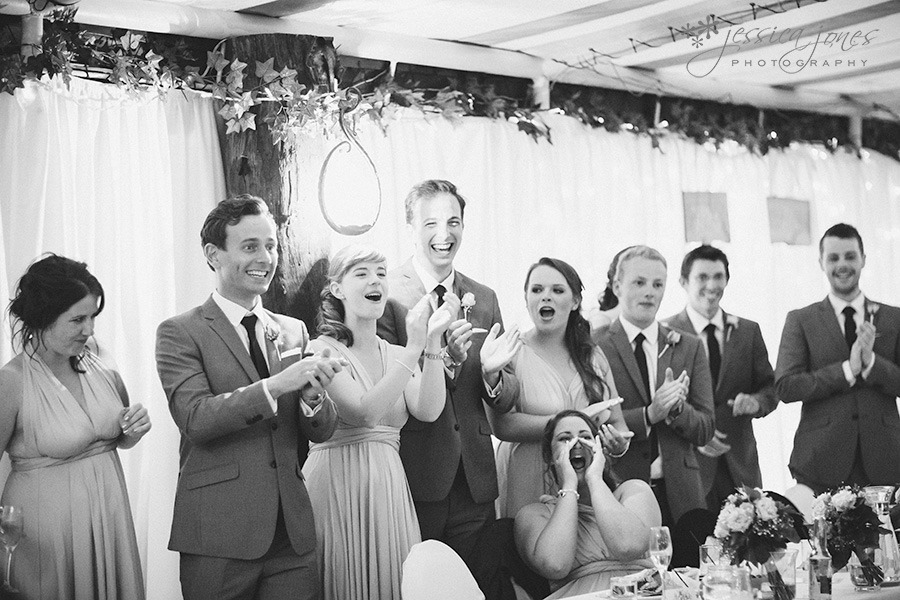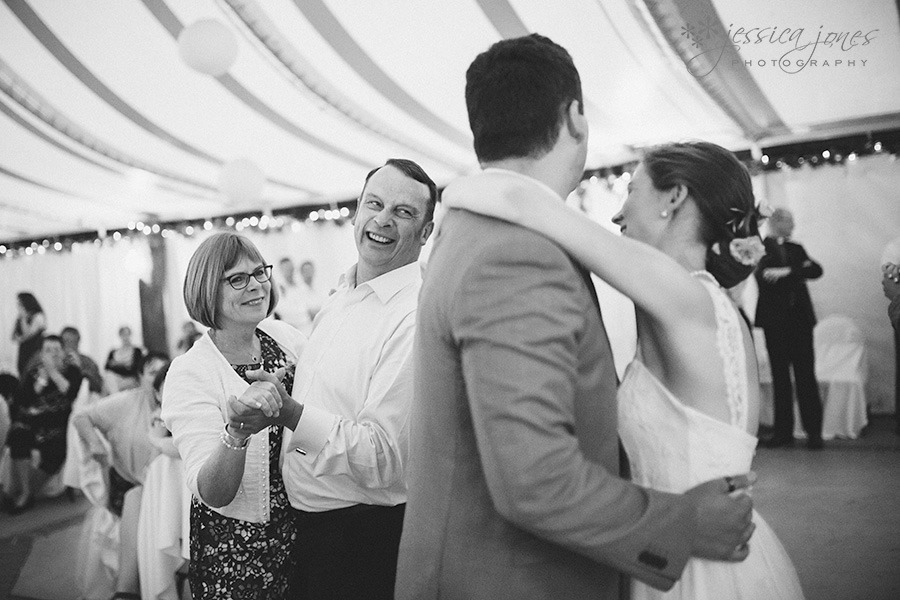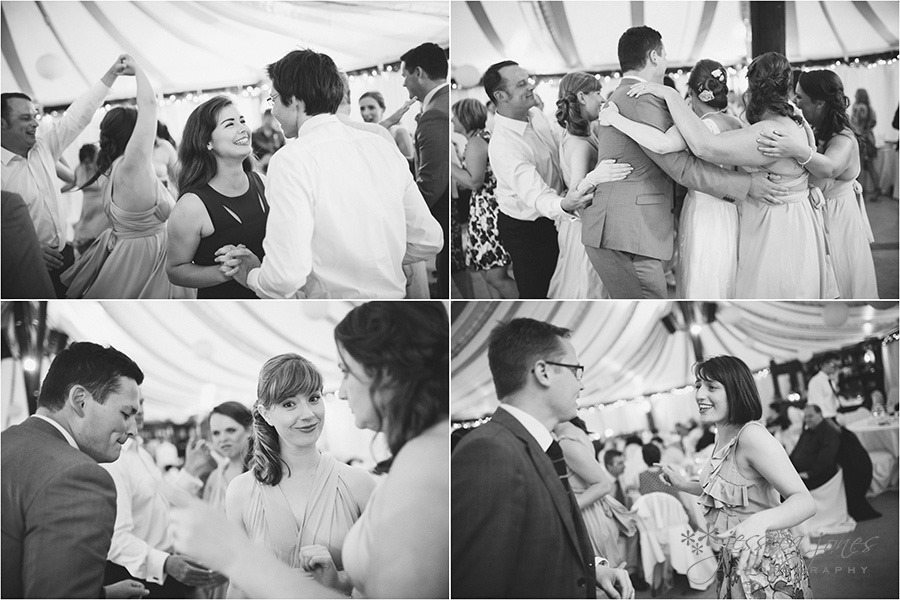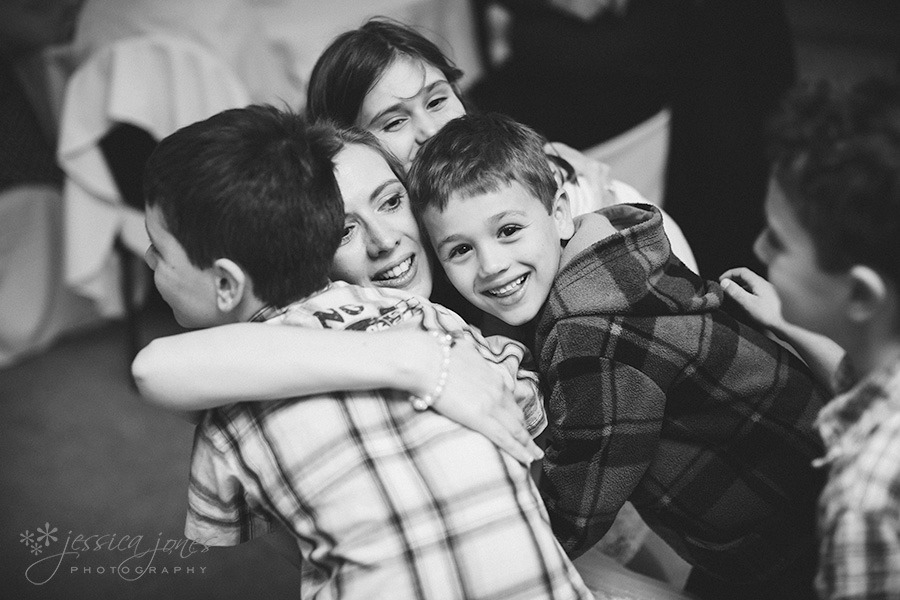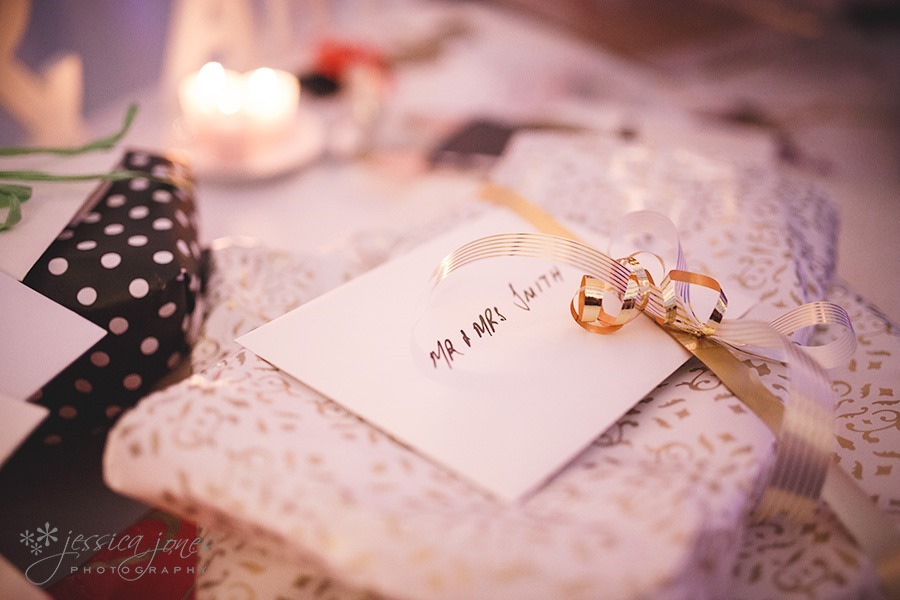 There's never a wrong time for a selfie stick, right?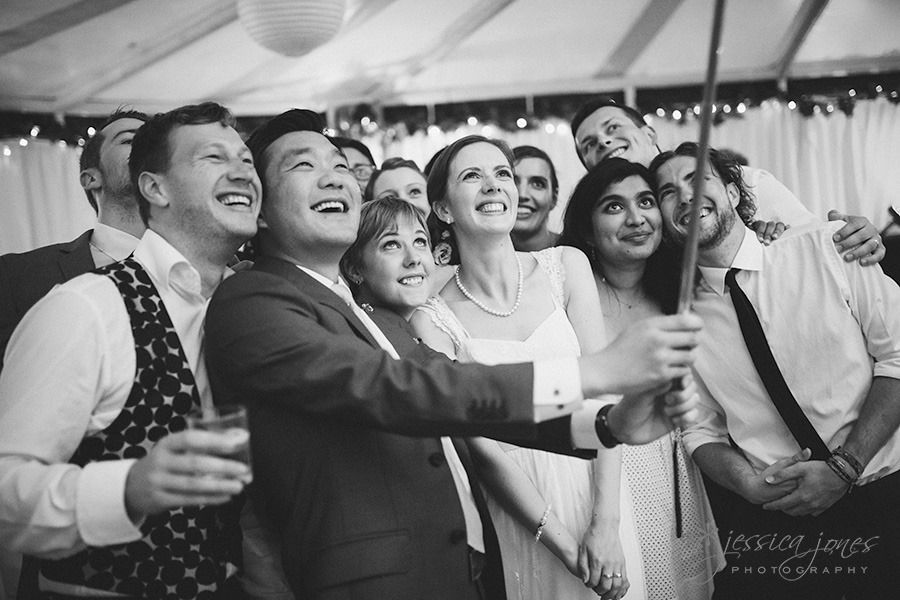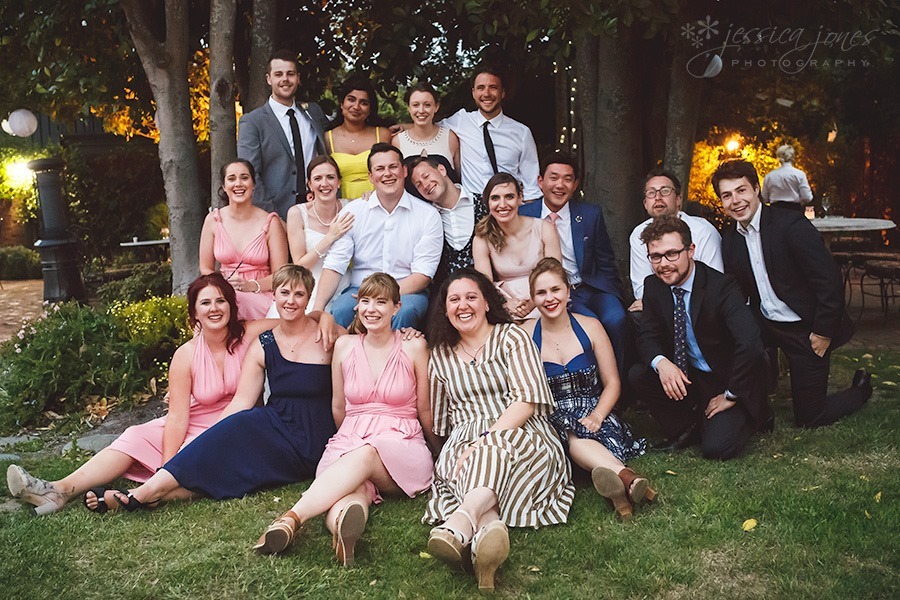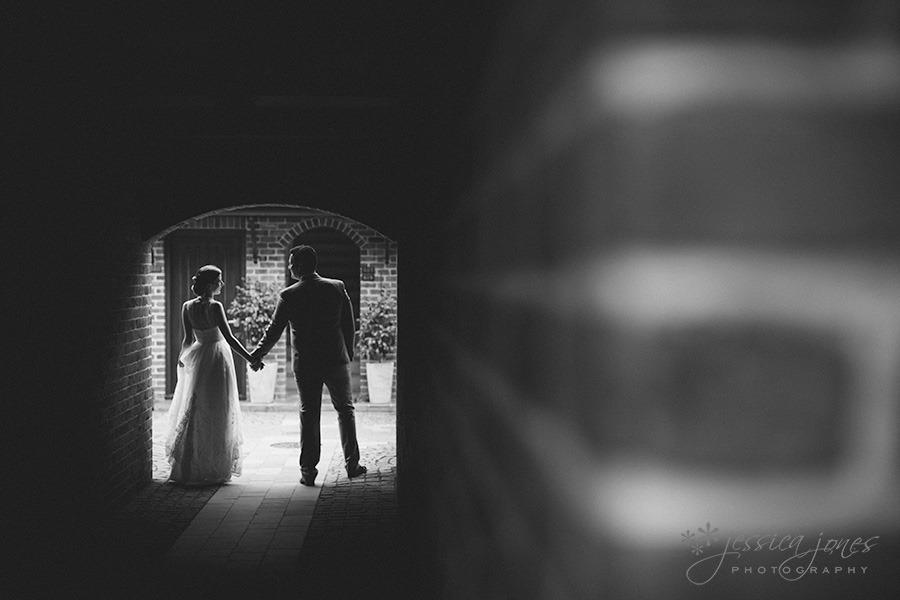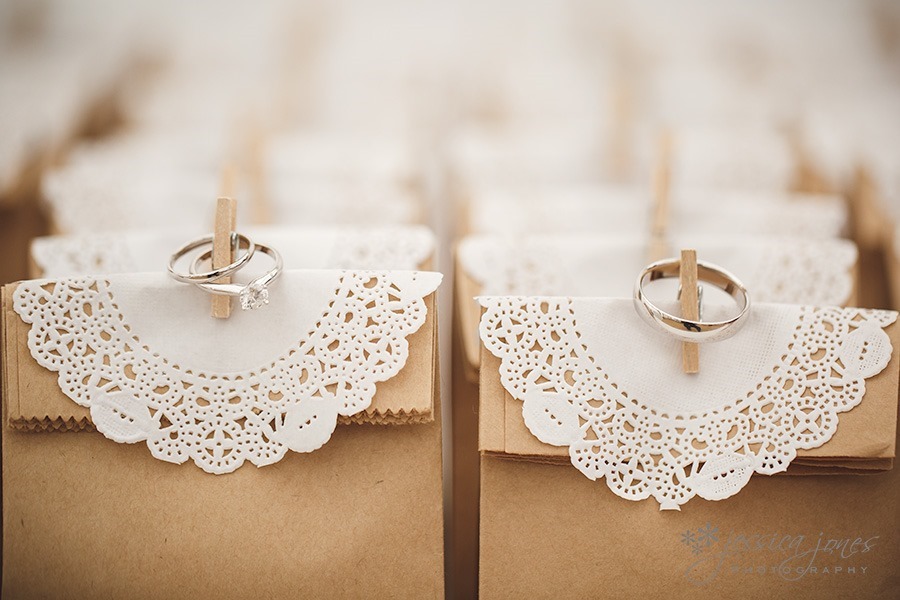 Sarah and Anton, thank you for inviting us to capture your wedding.  Thank you for making that wedding beautiful and amazing.  Thank you for inspiring us with how much you love each other.