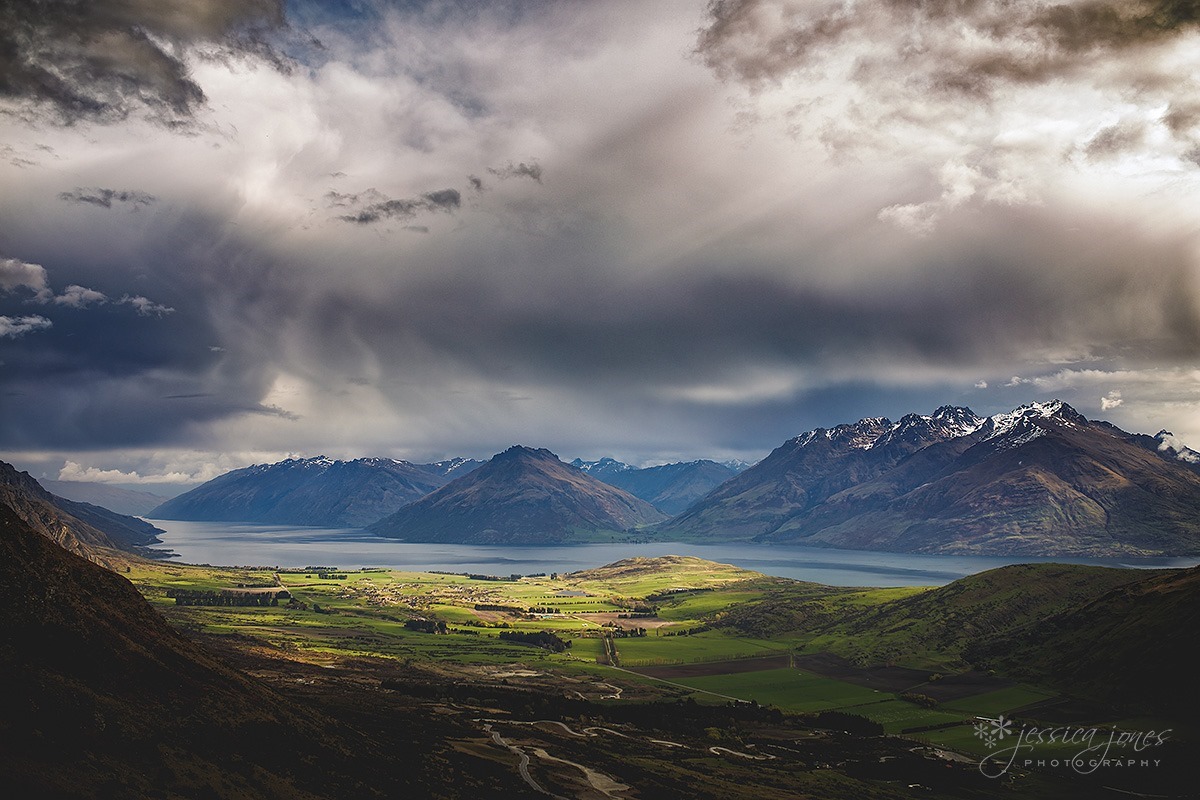 "It's beautiful", they said. "You'll love it", they said. Having already seen a lot of beautiful places in my time, I wondered if Queenstown would really be everything 'they' said it would be. Somehow Queenstown had thus far avoided a visit from me, but that was all about to change. From the moment we flew over those glorious mountains I knew this place was something special, and I absolutely understood why Rachel and Pep decided to get married there.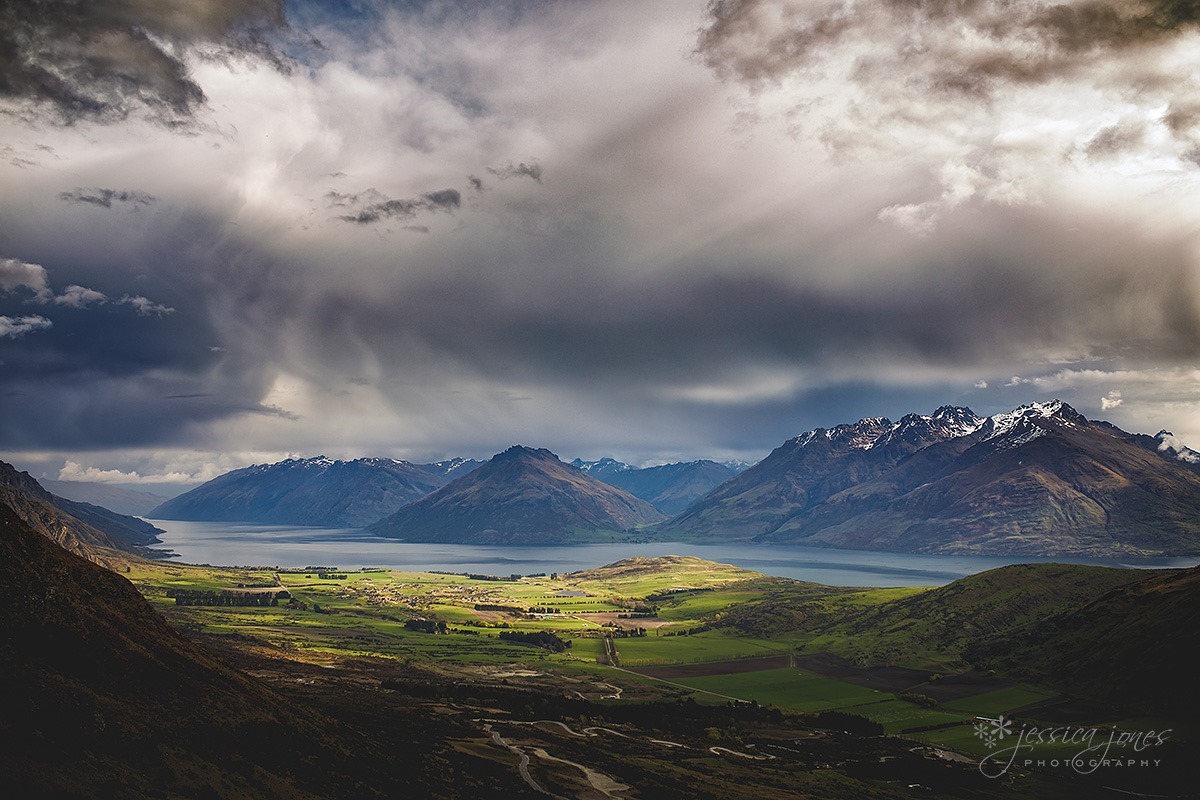 I had already fallen in love with Rachel and Pep last year when we did their engagement shoot. So I knew I was in for a pretty beautiful wedding. What I wasn't prepared for was the depth of love and emotion that would permeate every aspect of the day. This wedding would be so much more than just skin deep beauty, and pretty scenes. Here, sit down, let me show you.
The day started with the mist resting on the lake as Rachel and the girls, and Pep and the boys all got ready at Peppers Beacon. Paul and I arrived and went our separate ways, me with the girls and Paul with the boys.
Rachel was happy and relaxed, a sign of a perfectly organised bride. Everything was falling into place beautifully. This is where the organised timeline, the detailed list of who is to be where and when, the diagrams and seating plans all pay off. The only thing left to do is to enjoy the day and marry your best friend.
Pep was equally cool, calm and collected, surrounded by brothers and friends.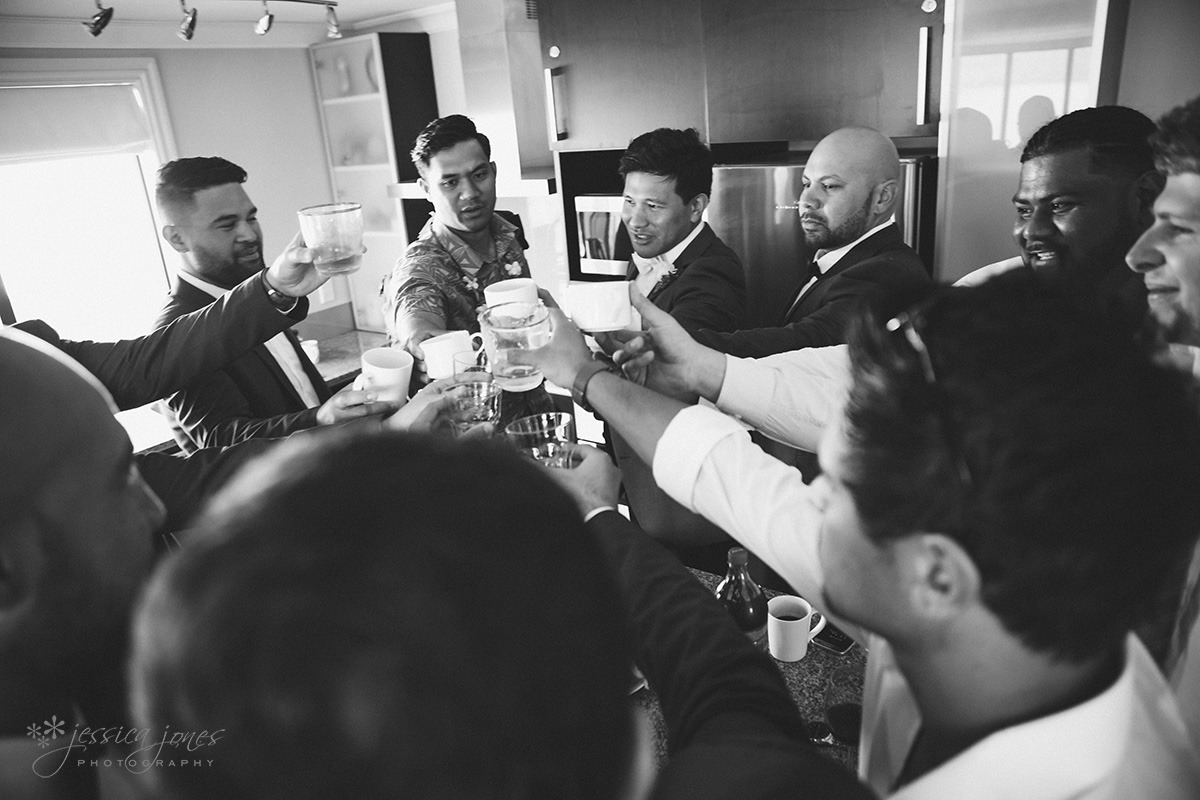 There's nowhere you can look in Queenstown that's not stunning. The entire place is like a postcard.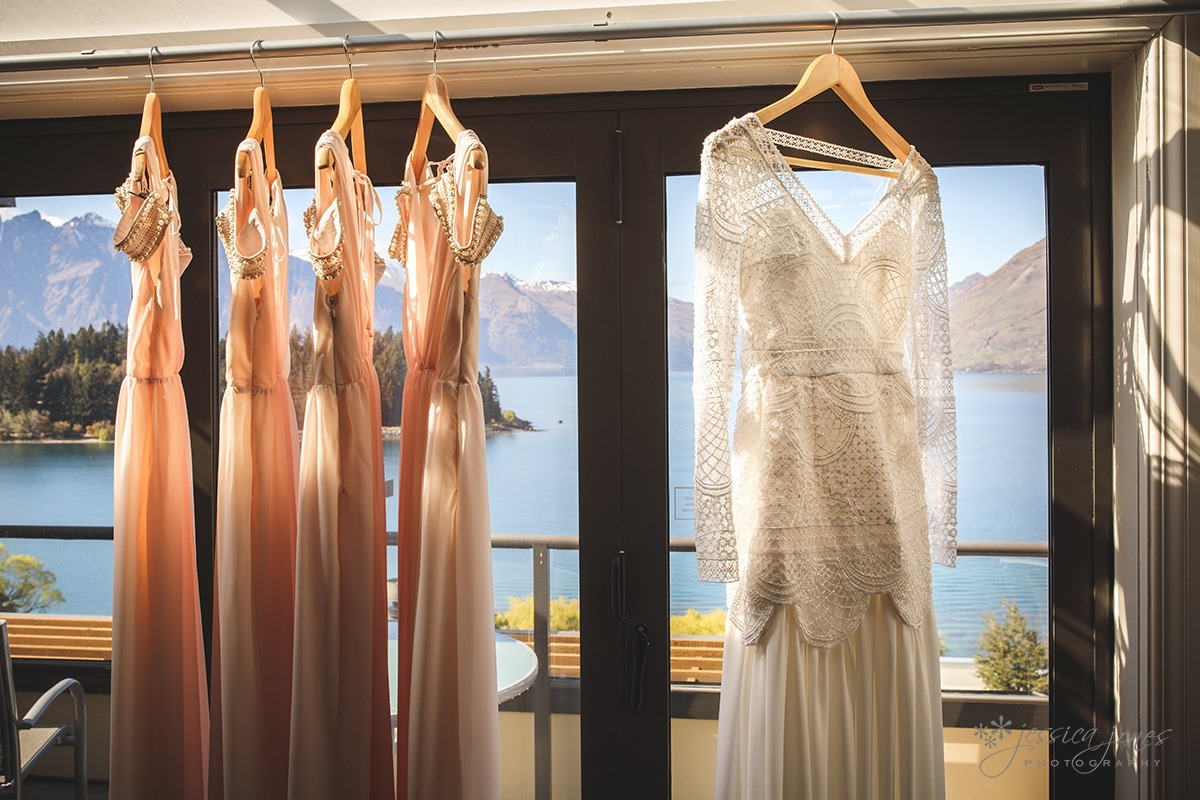 Check out these incredible blooms by The Flower Room.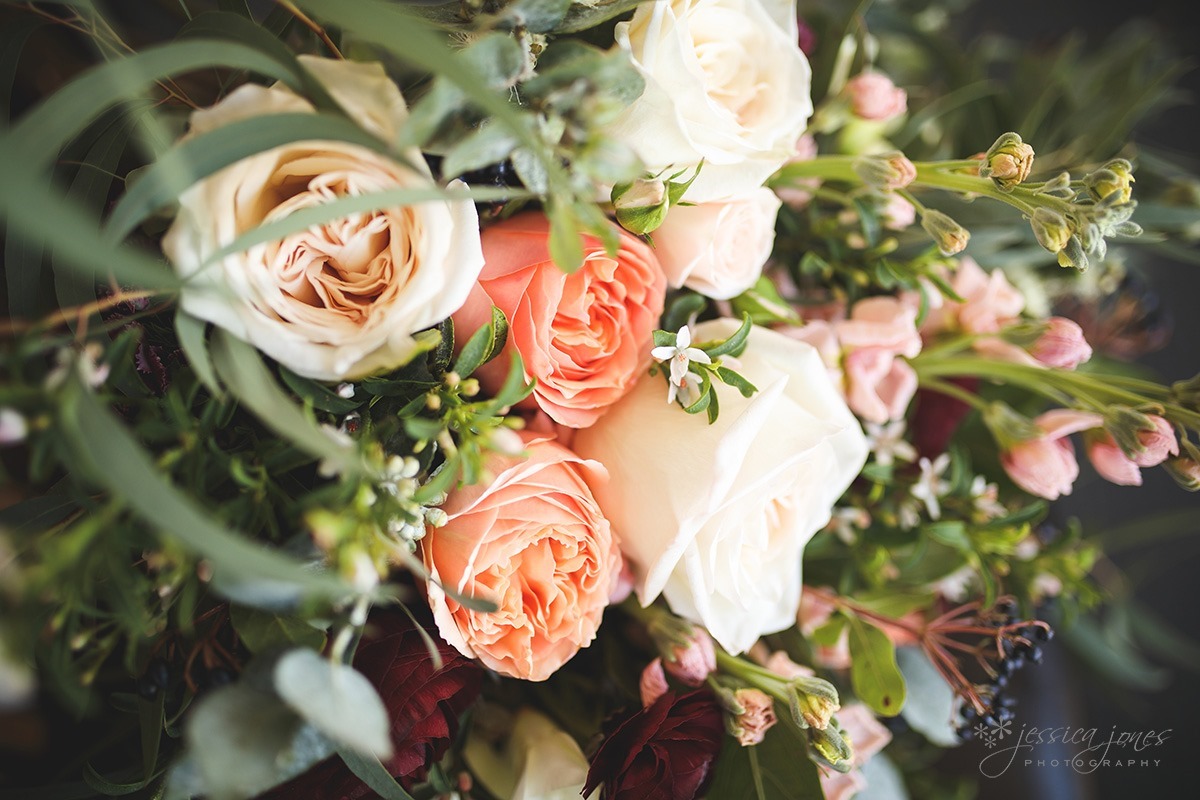 Ah, Rachel, and her eye for detail! Not only did every bridesmaid receive a gorgeous clutch, but they were all personalised as well!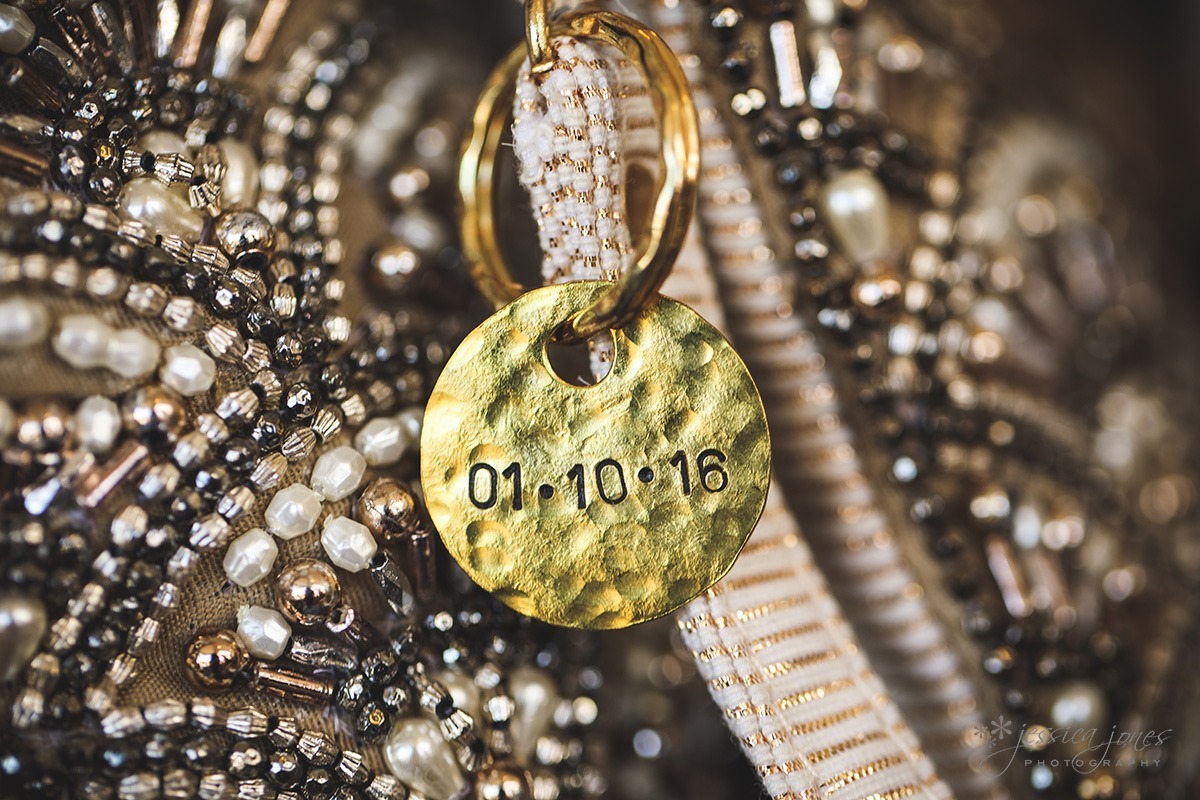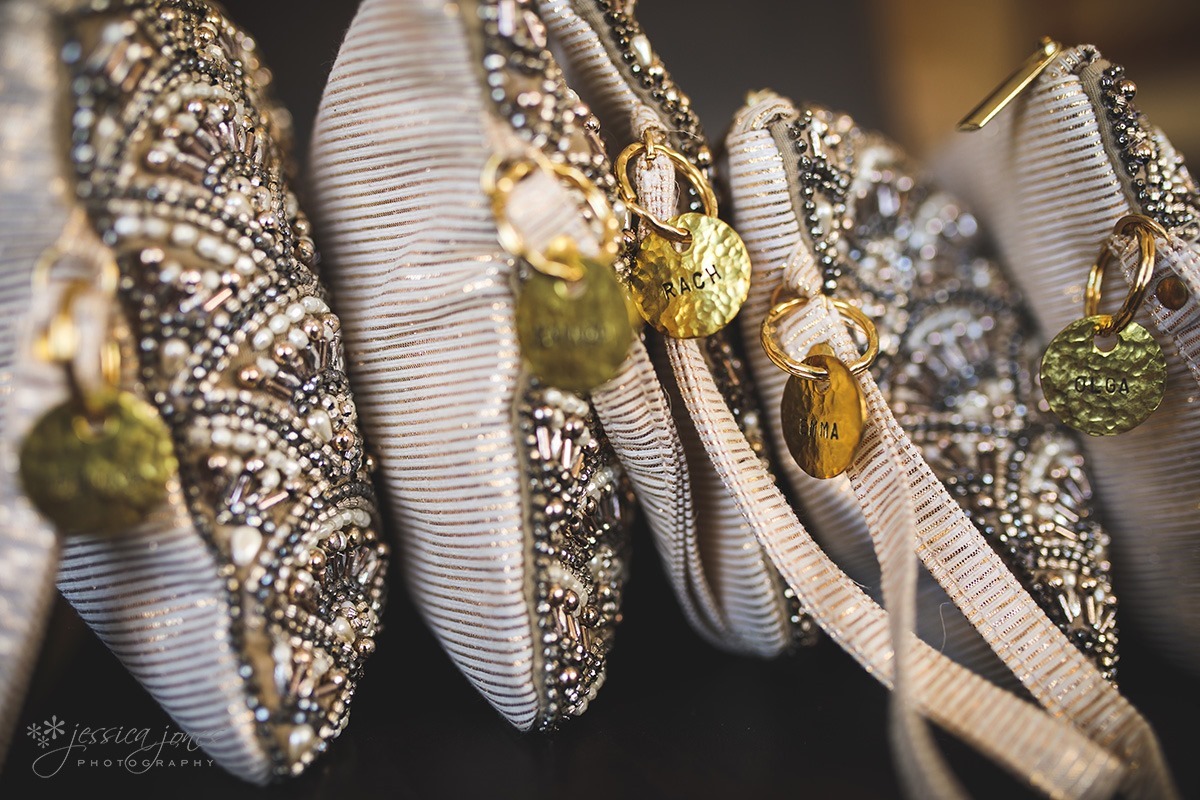 Selfies with the bride is an absolute must.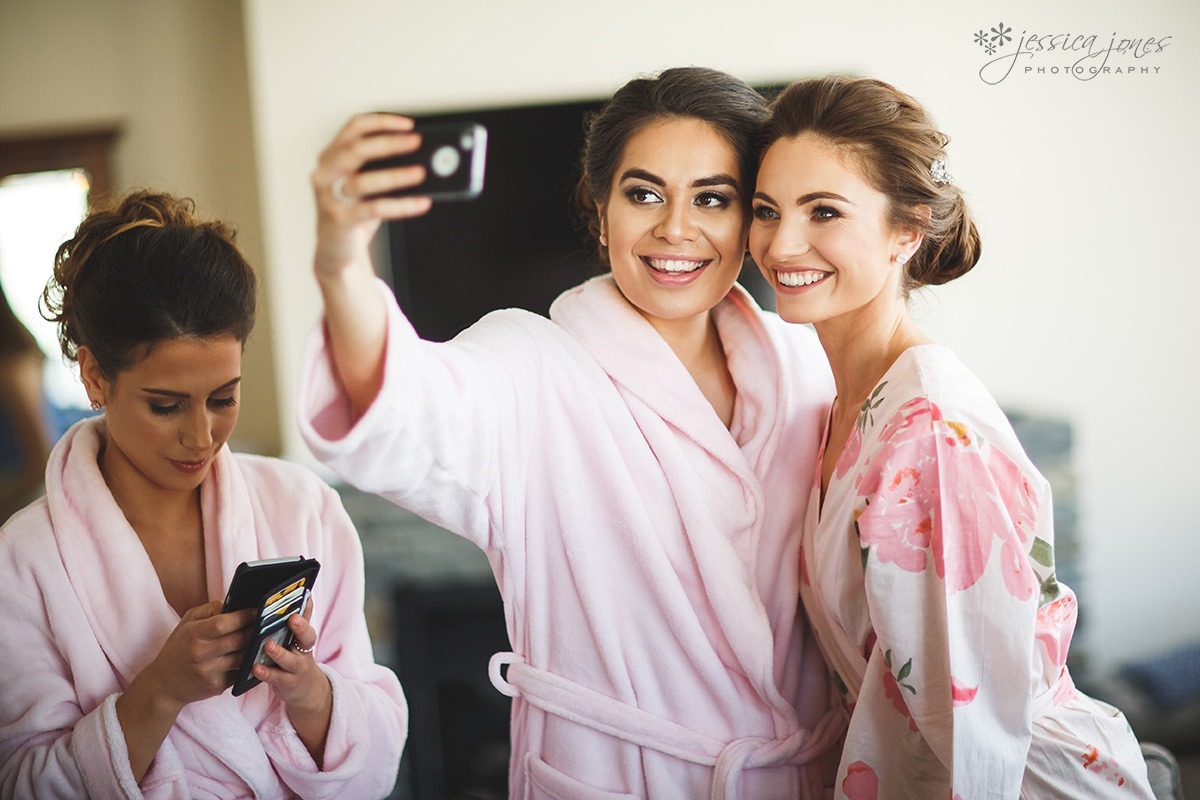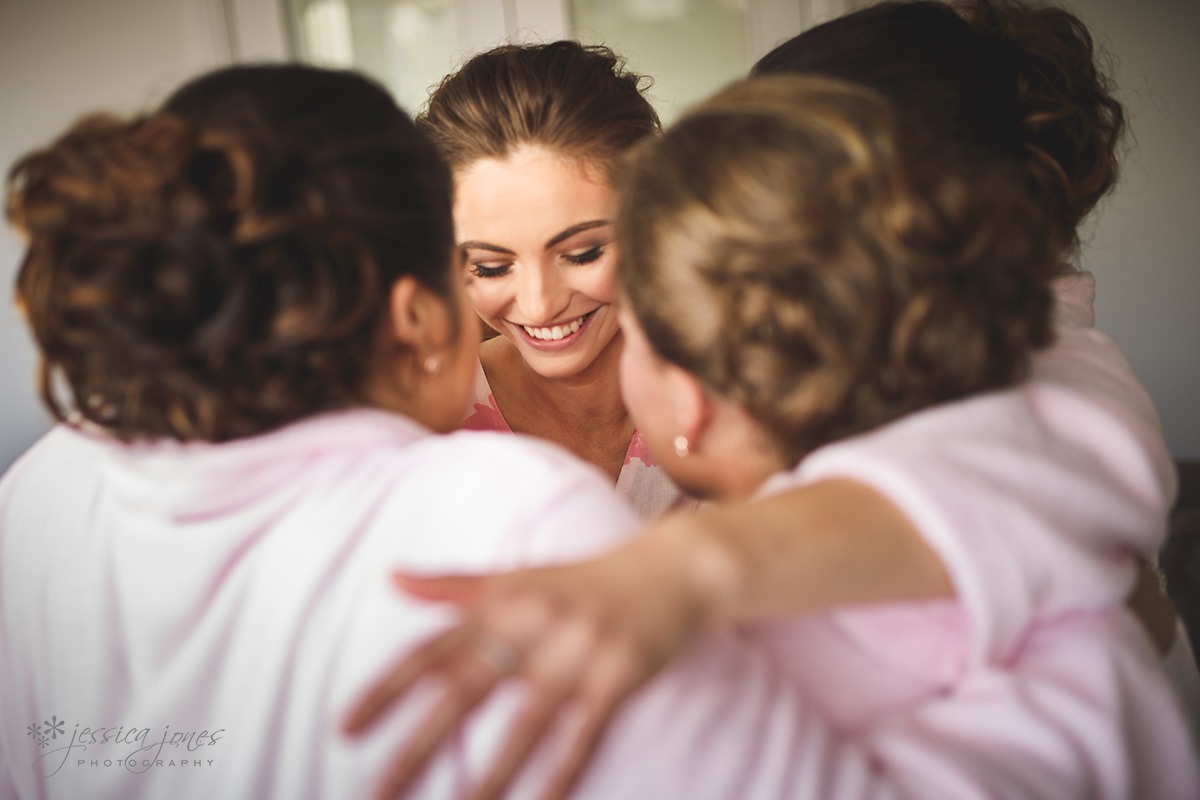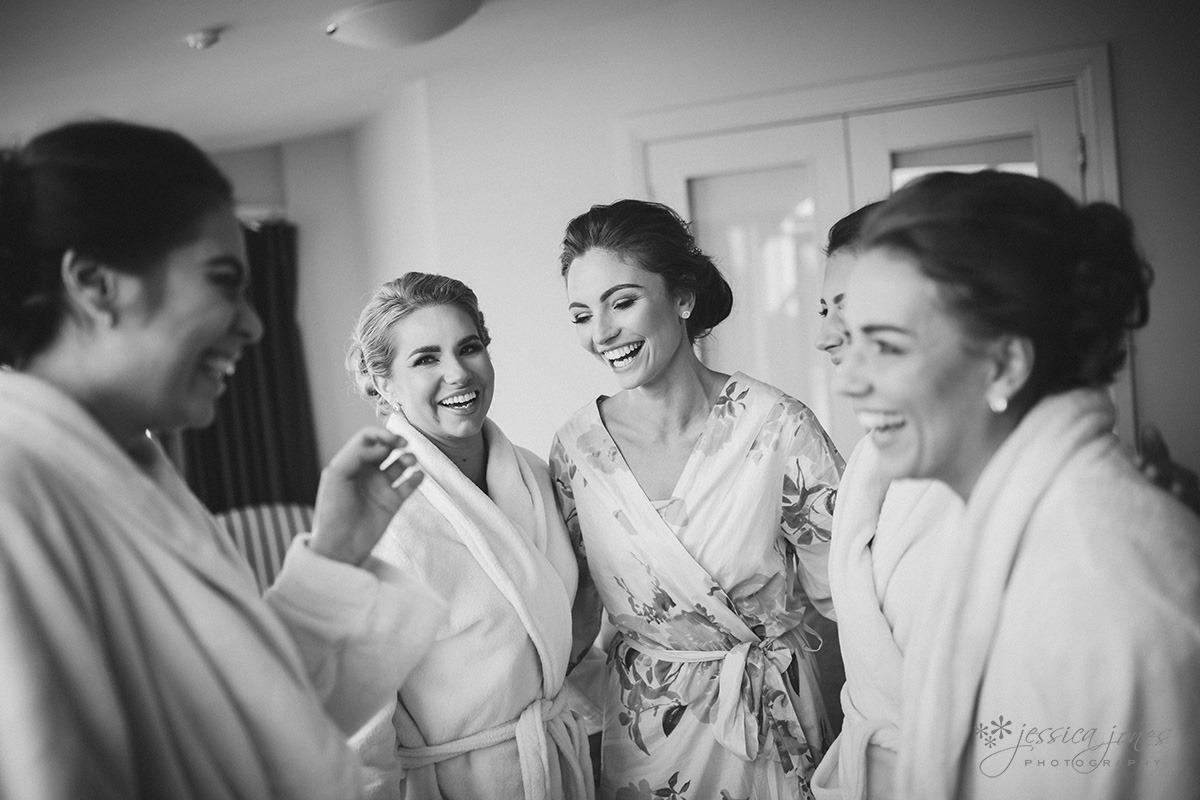 And then it was time for the dress. That dress. I mean, let's be honest, Rachel could have come in a sack and she would still have blown everyone away – but THAT dress. Oh my.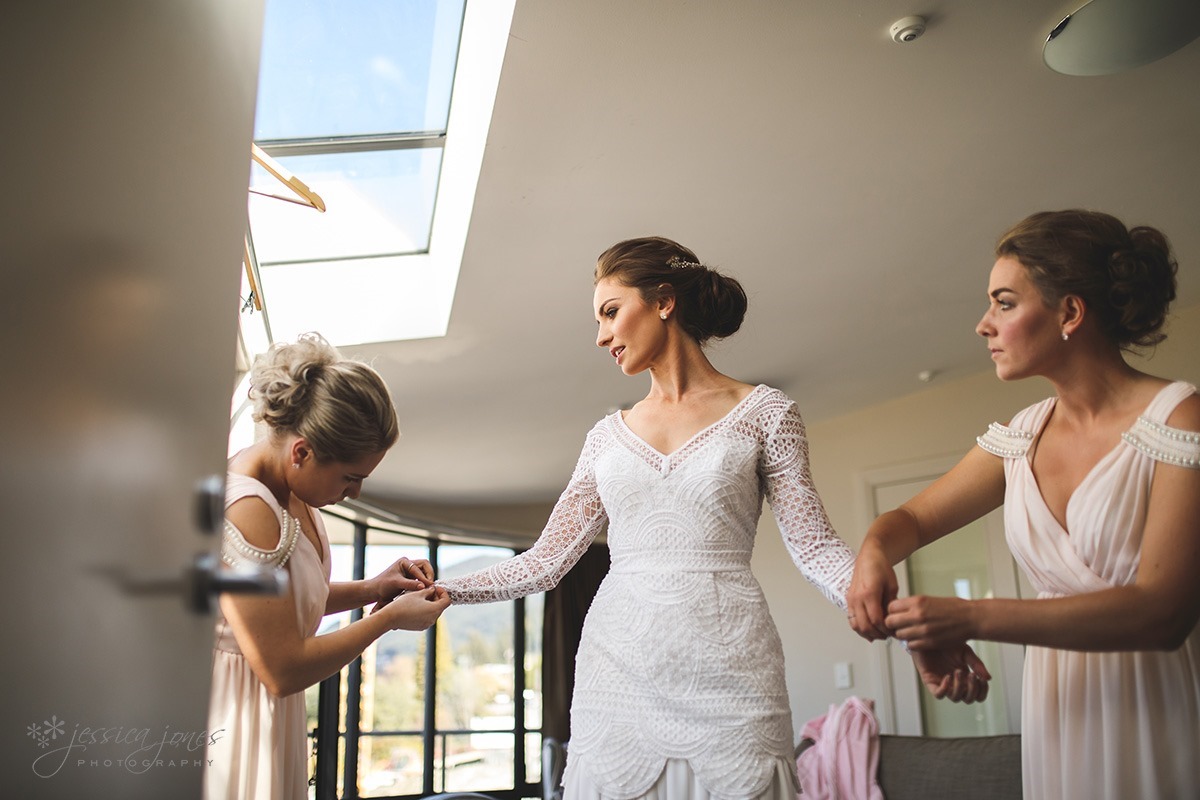 I could have gone home at this point, and been perfectly happy with the prettiness I got to photograph. Little did I know that I hadn't seen a fraction of it yet.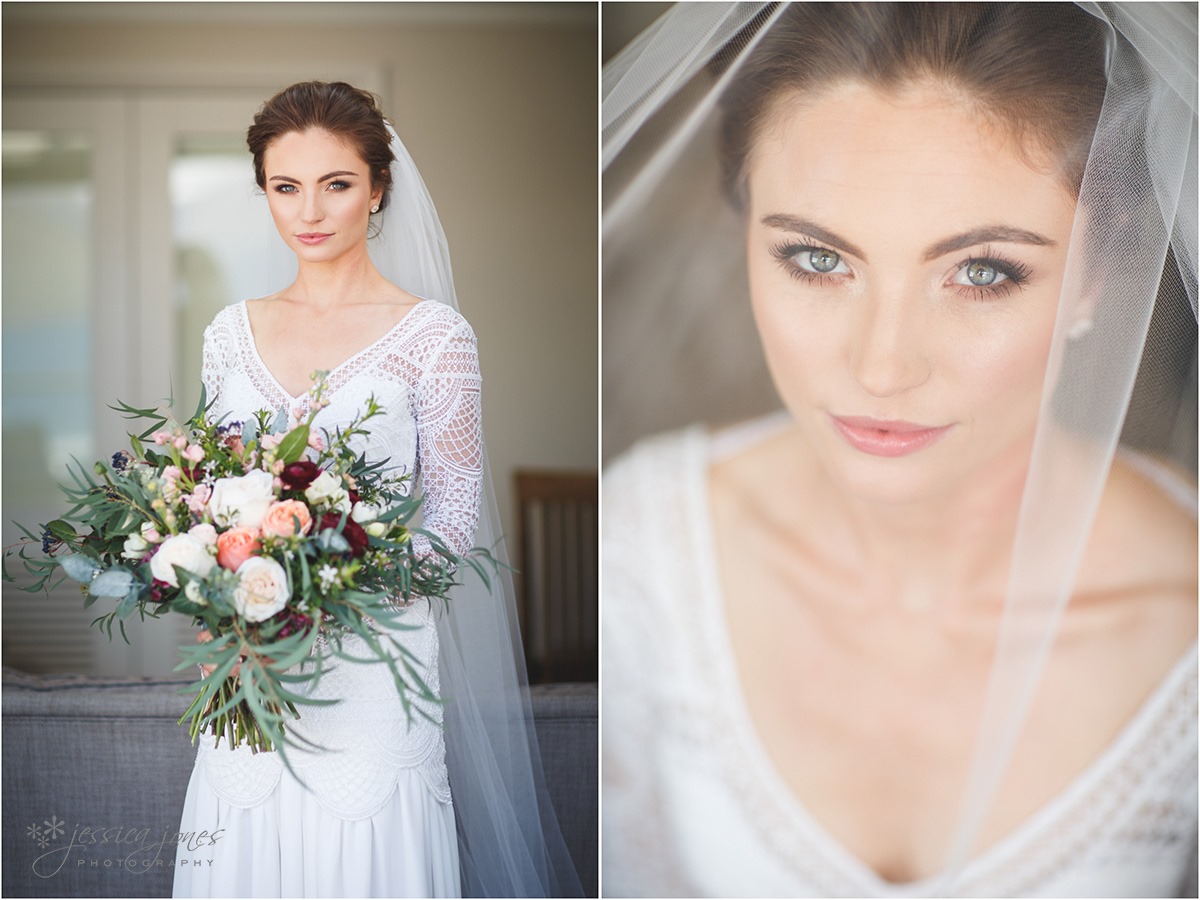 I know, right? Crazy cool.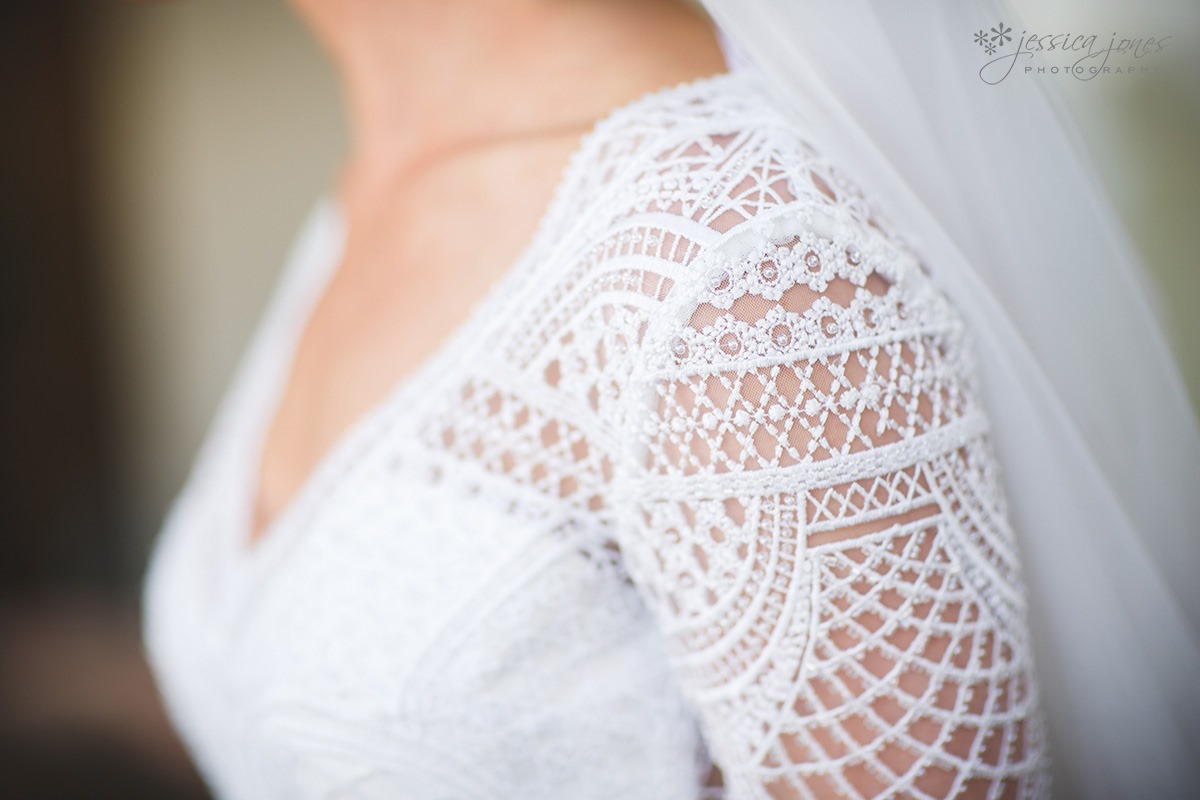 You can't leave for your wedding until you've had the rugby photo.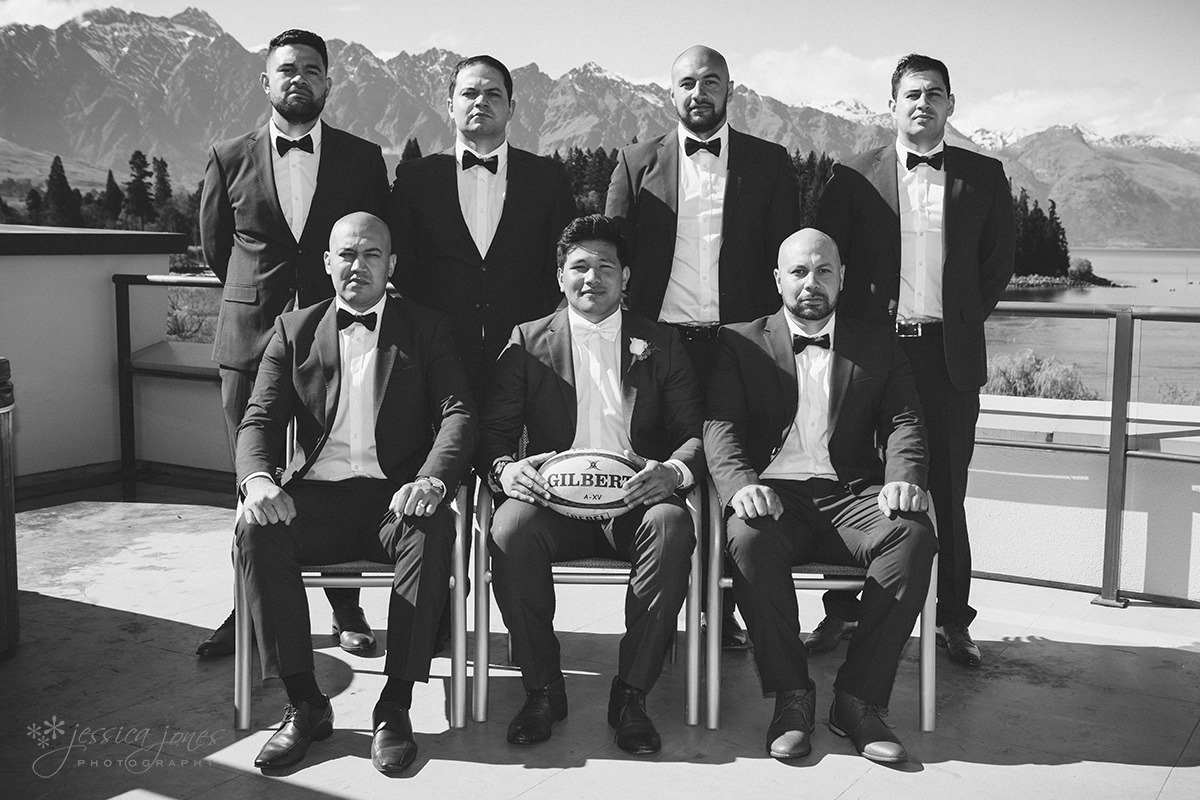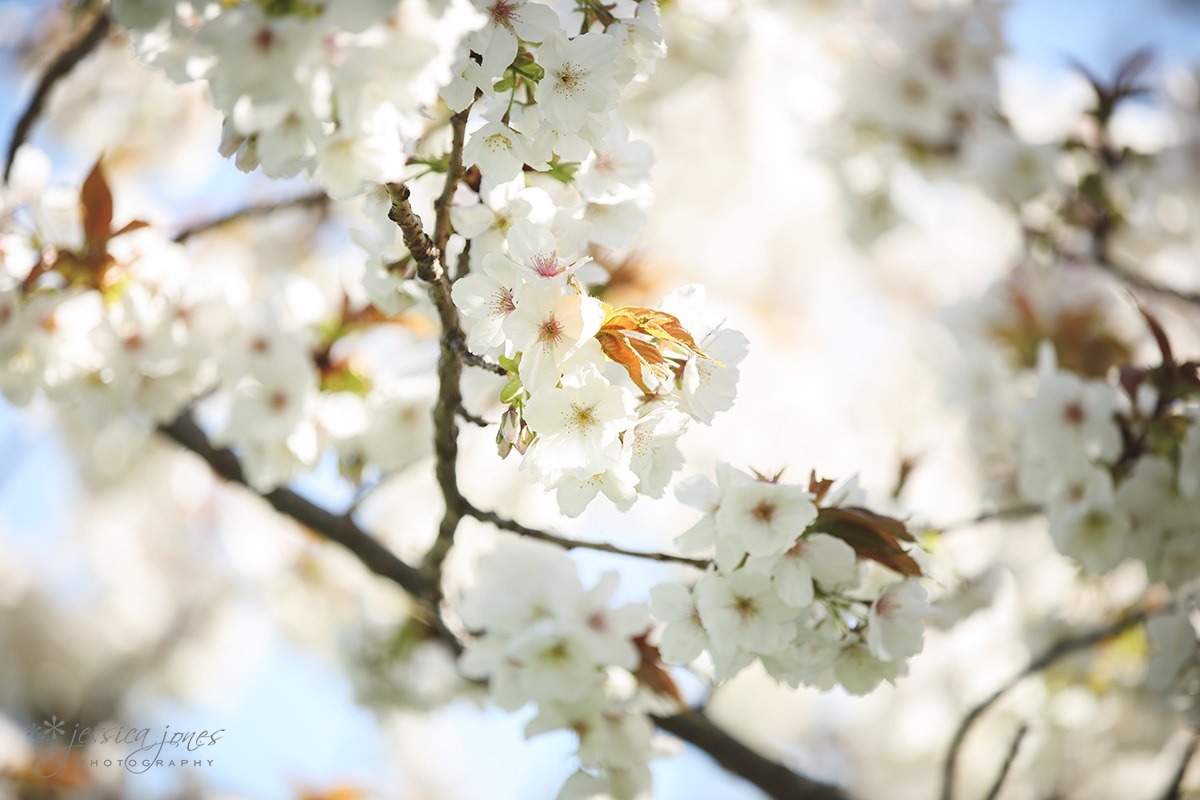 We all piled into the 4wd and headed to the wedding, thanks to Tim, Rachel's brother who was our chauffeur as well as the car DJ, belting out 'All the single ladies… all the single ladies……'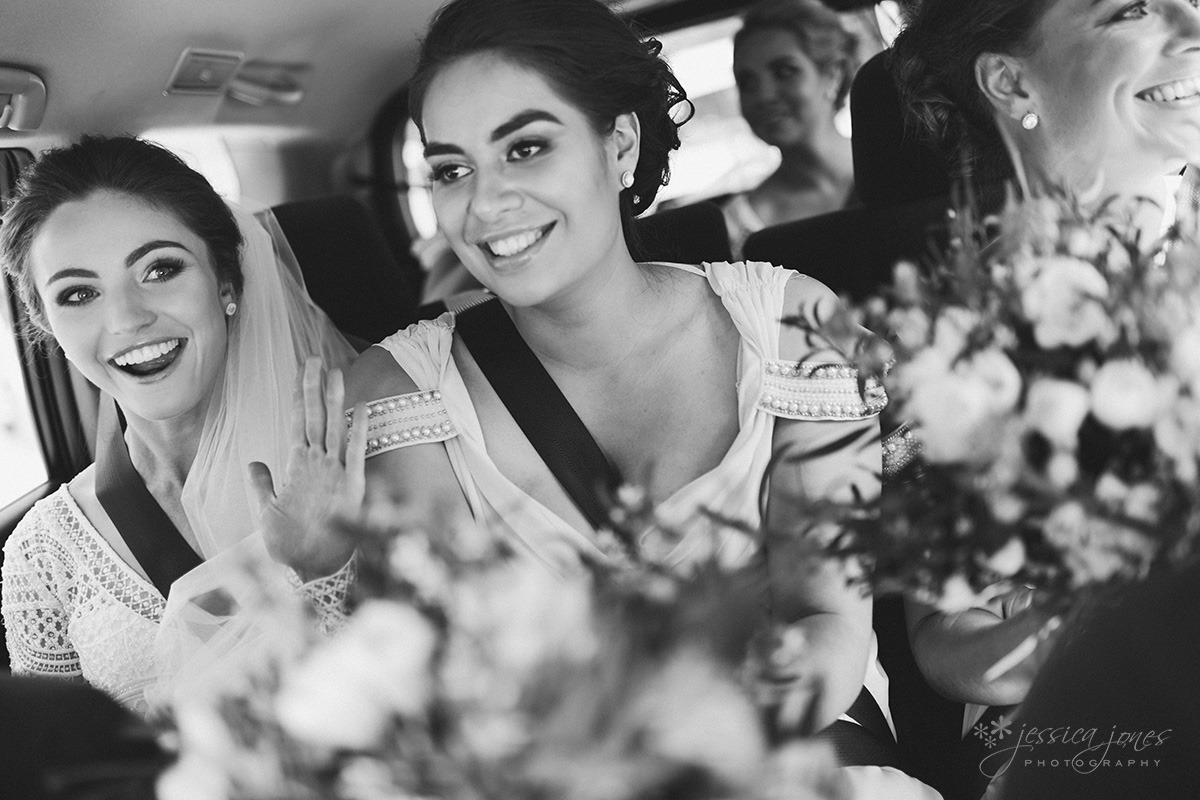 And then we arrive, on time to the minute, and Dad is there waiting. And everything is perfect.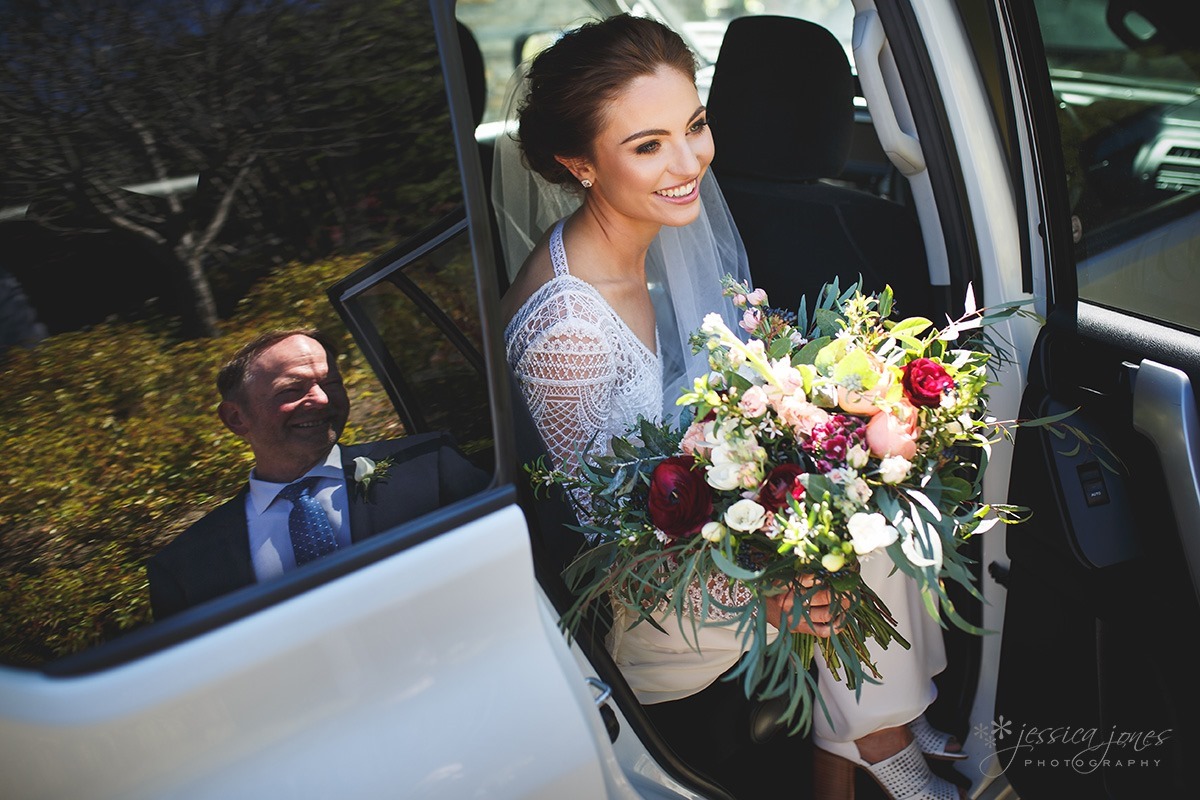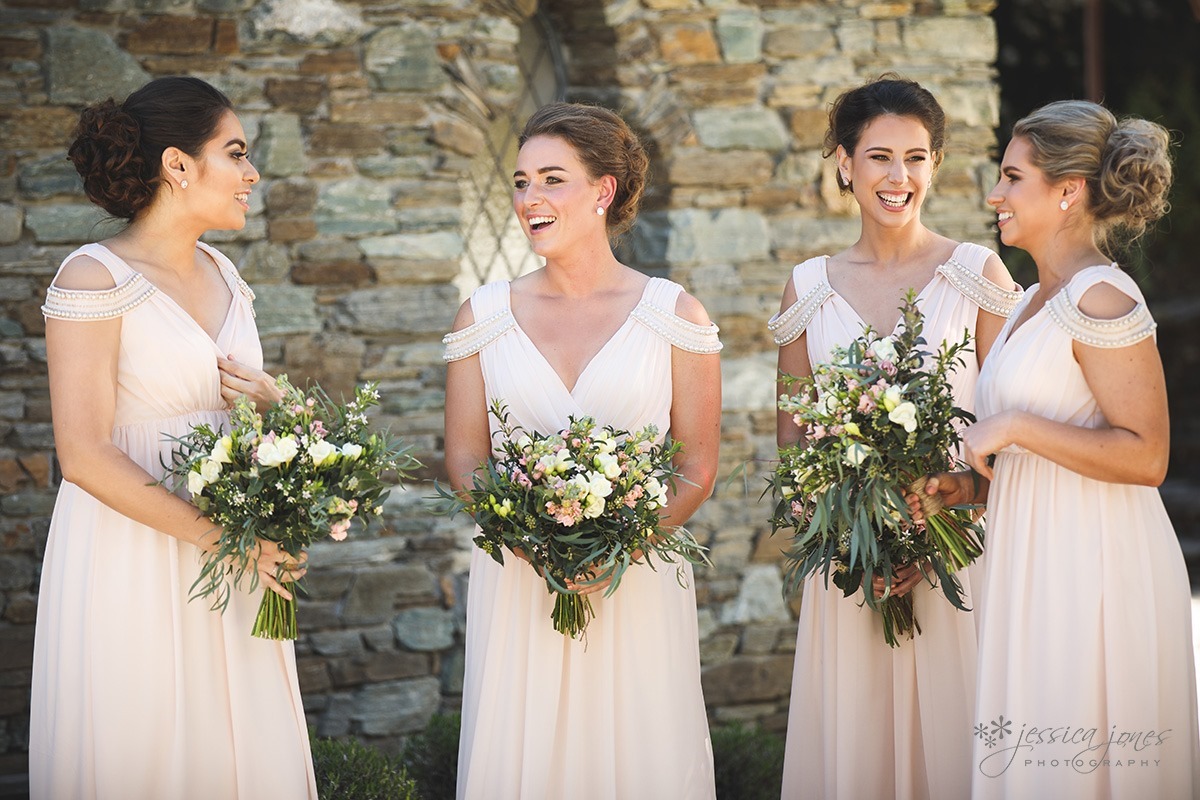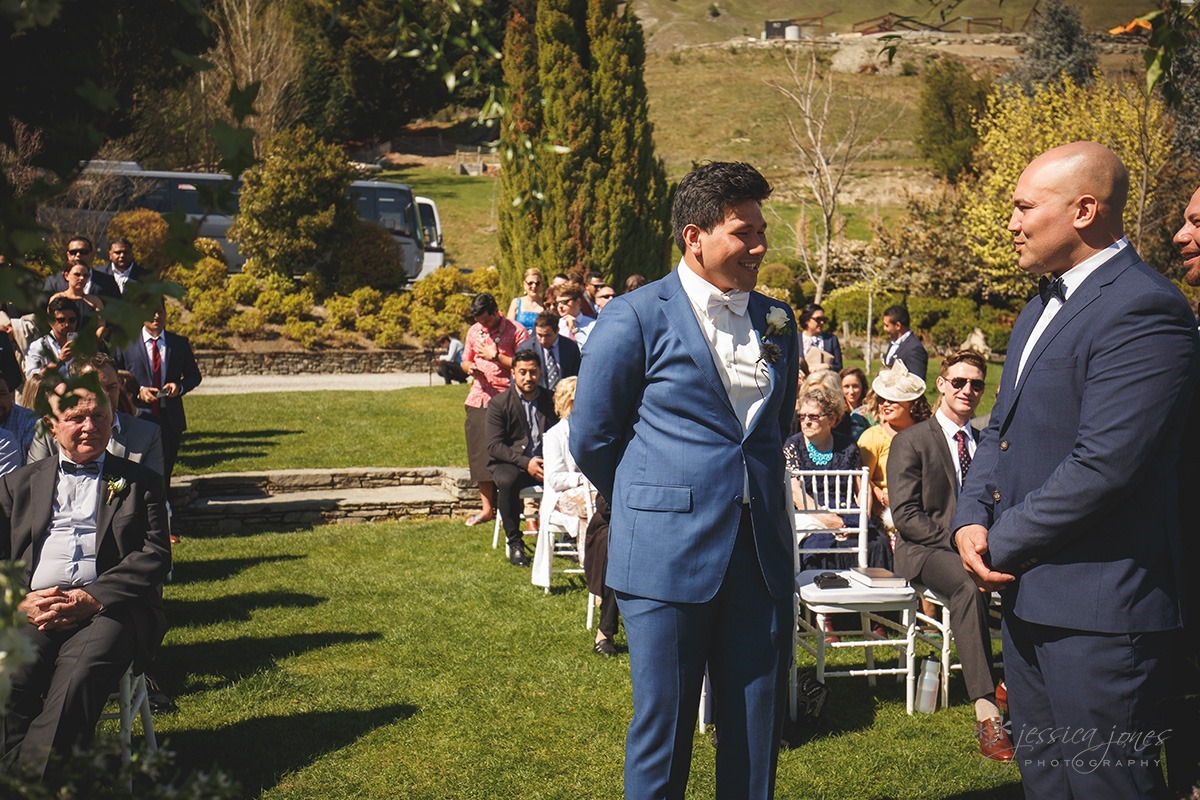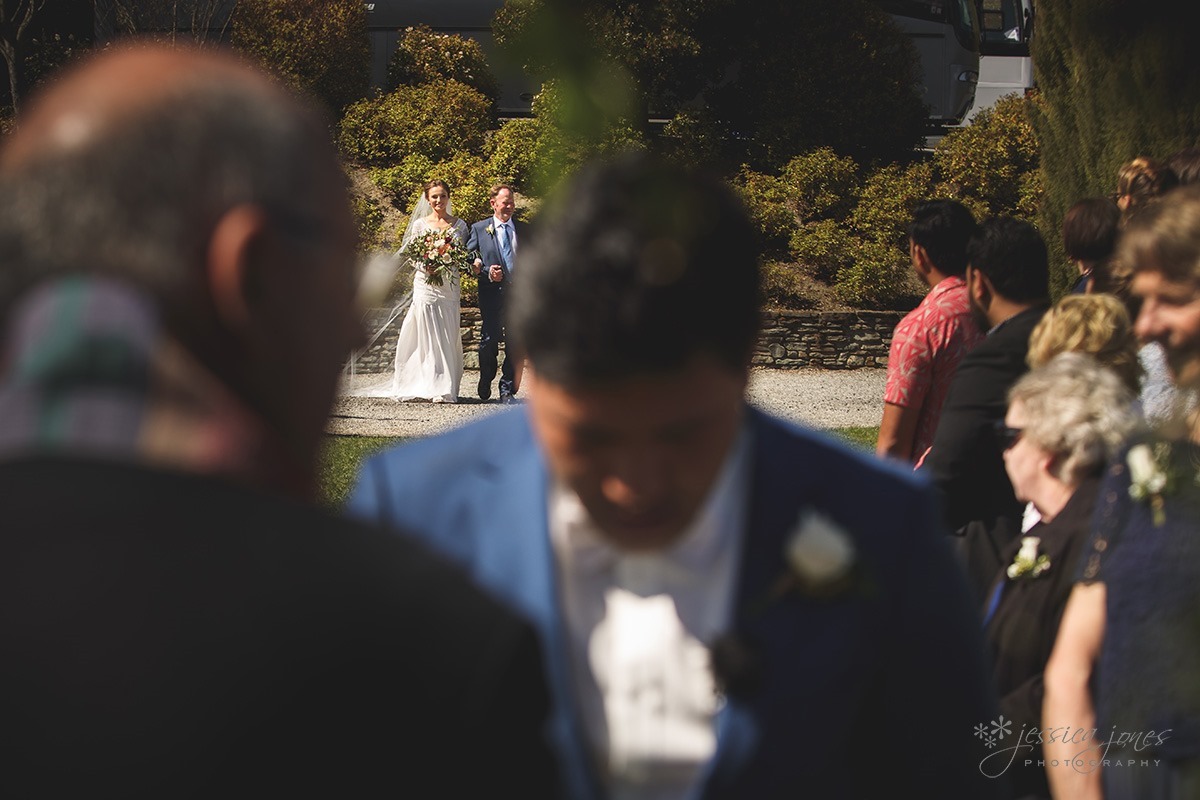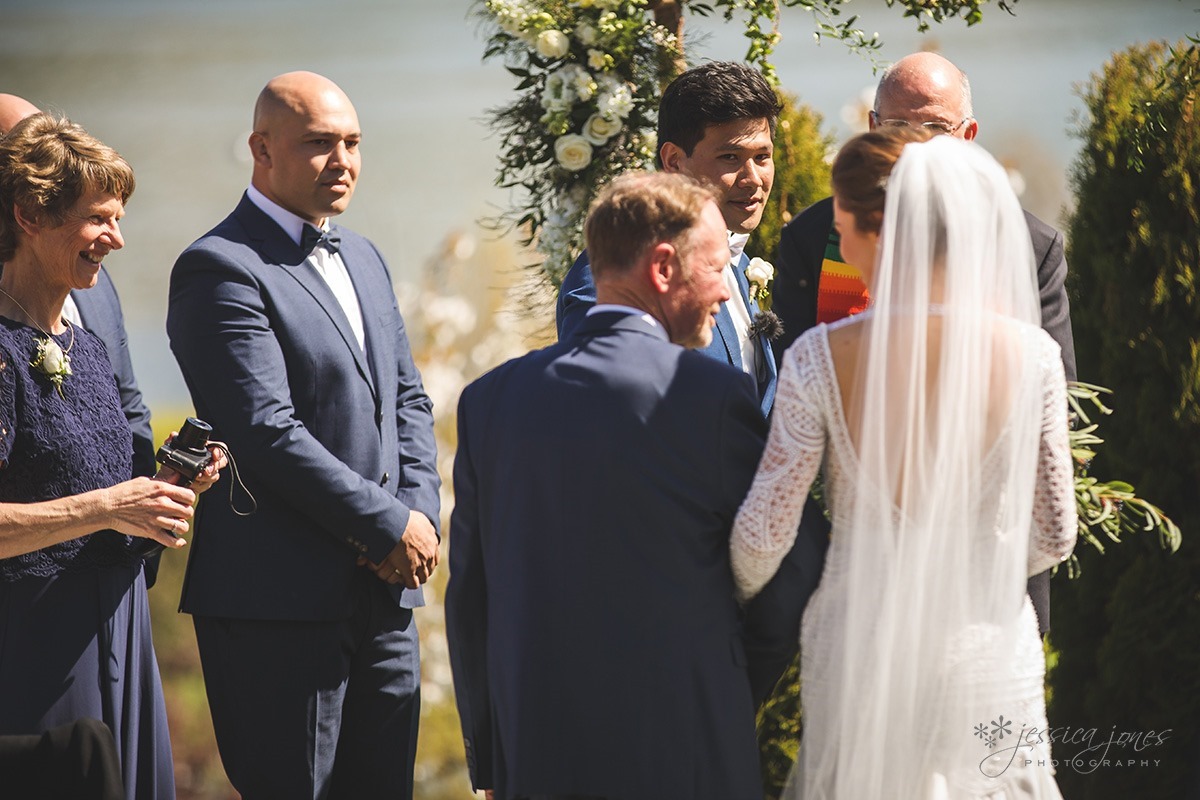 When your bride looks at you like this, you've won. Big time.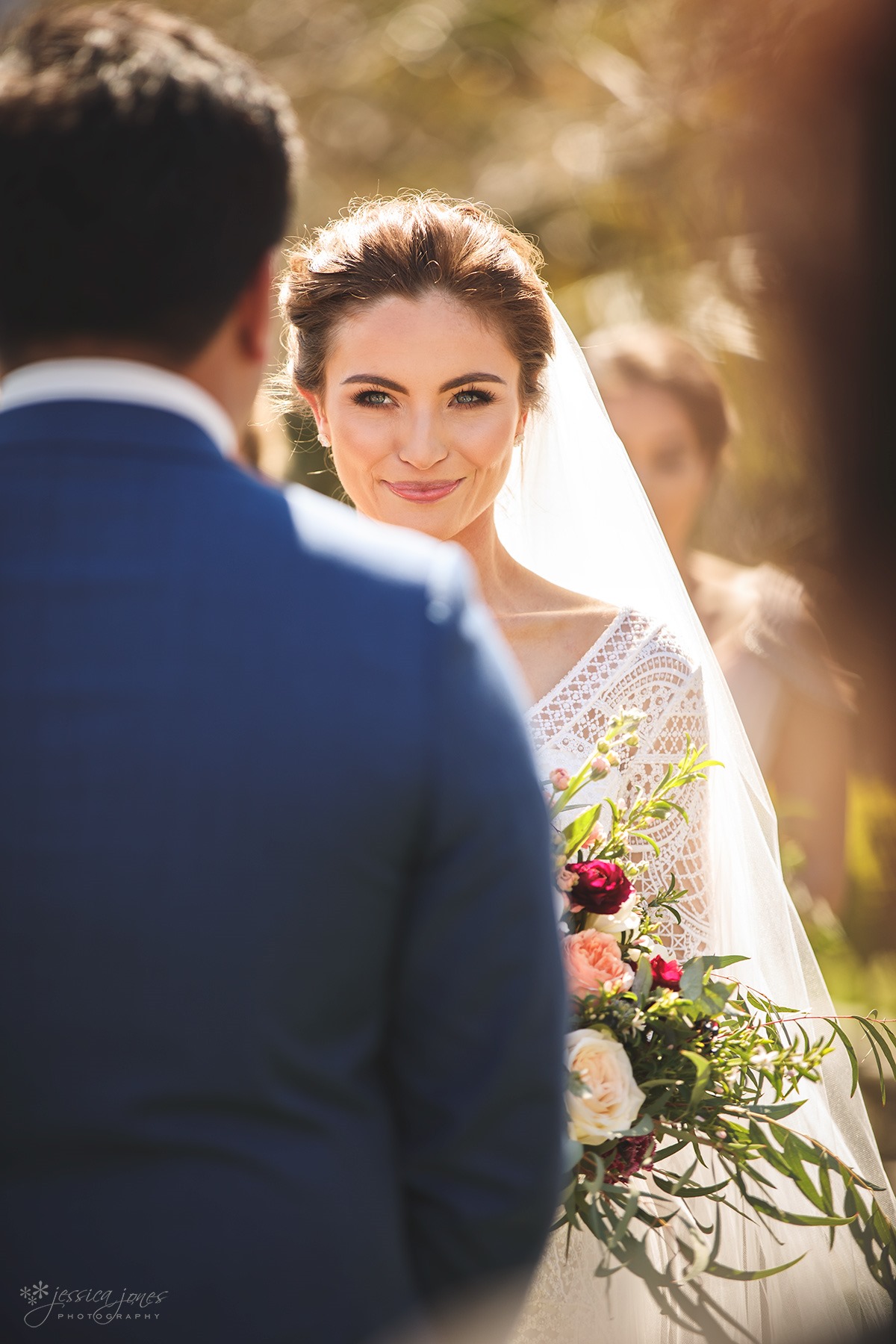 Not a bad spot for a ceremony.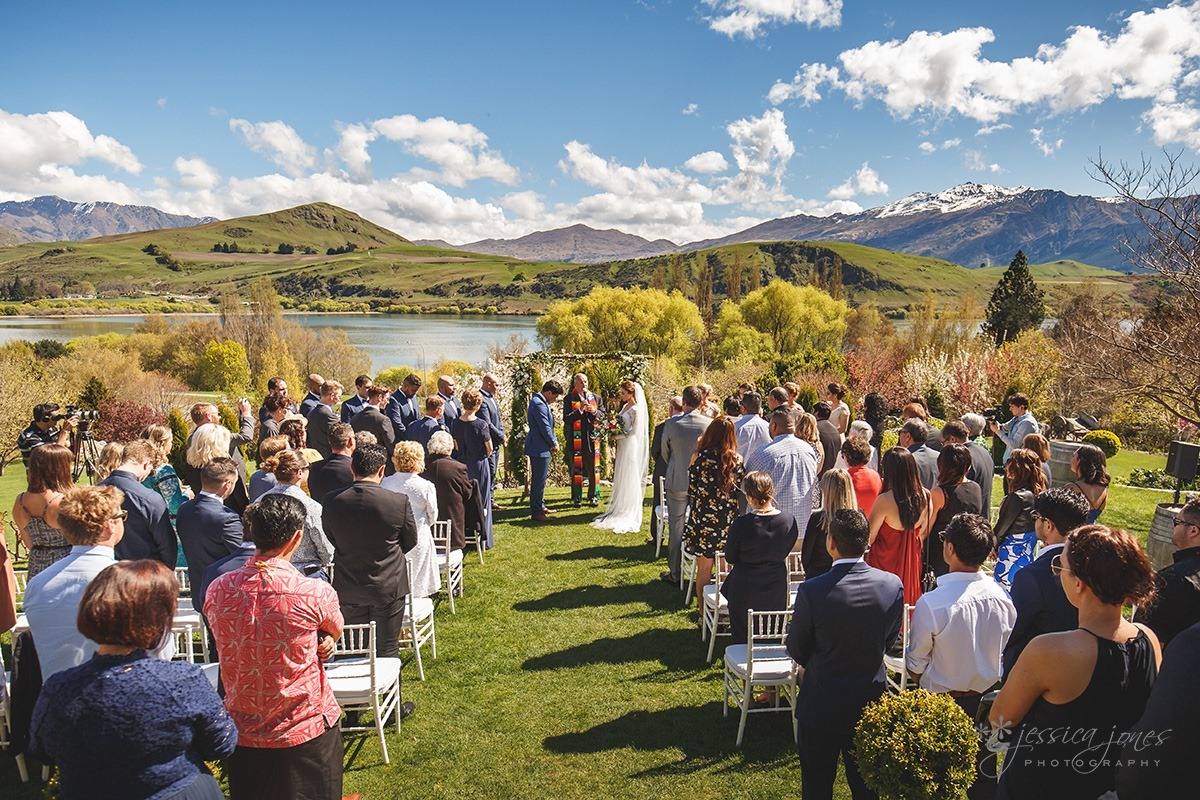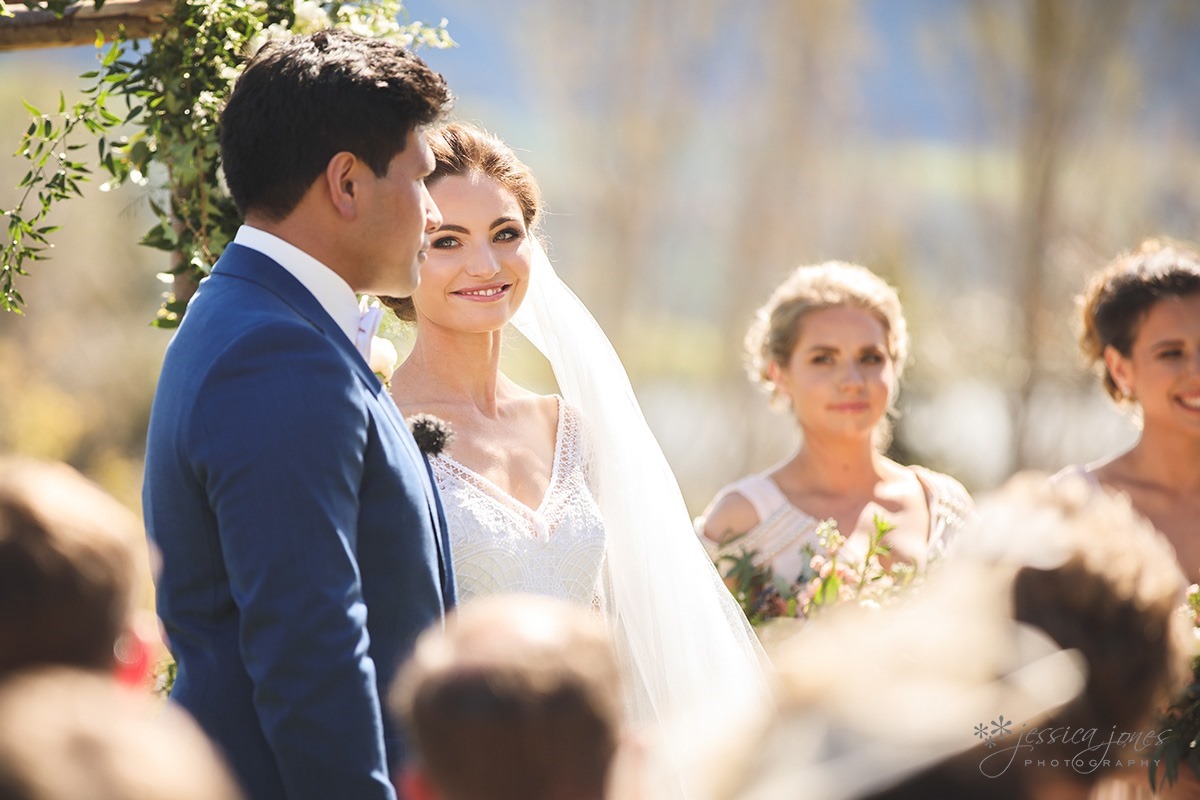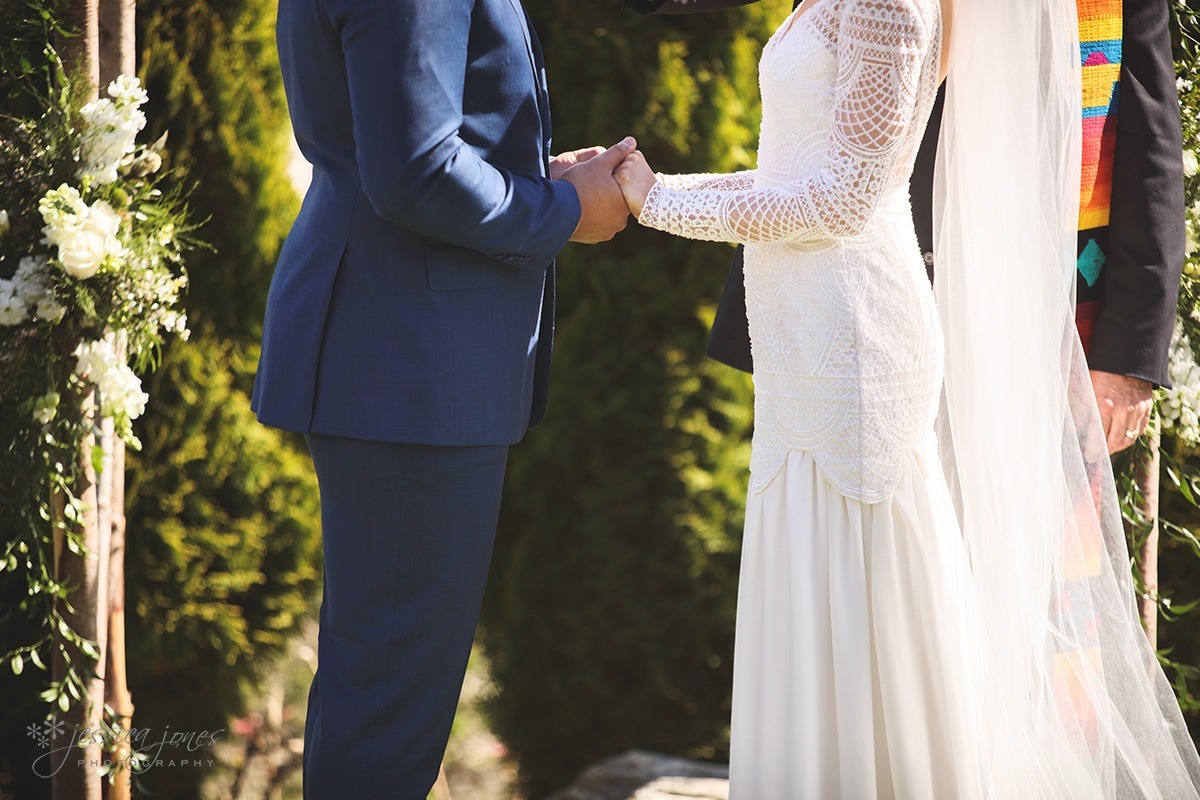 The vows. Not a dry eye in the place. I guarantee it.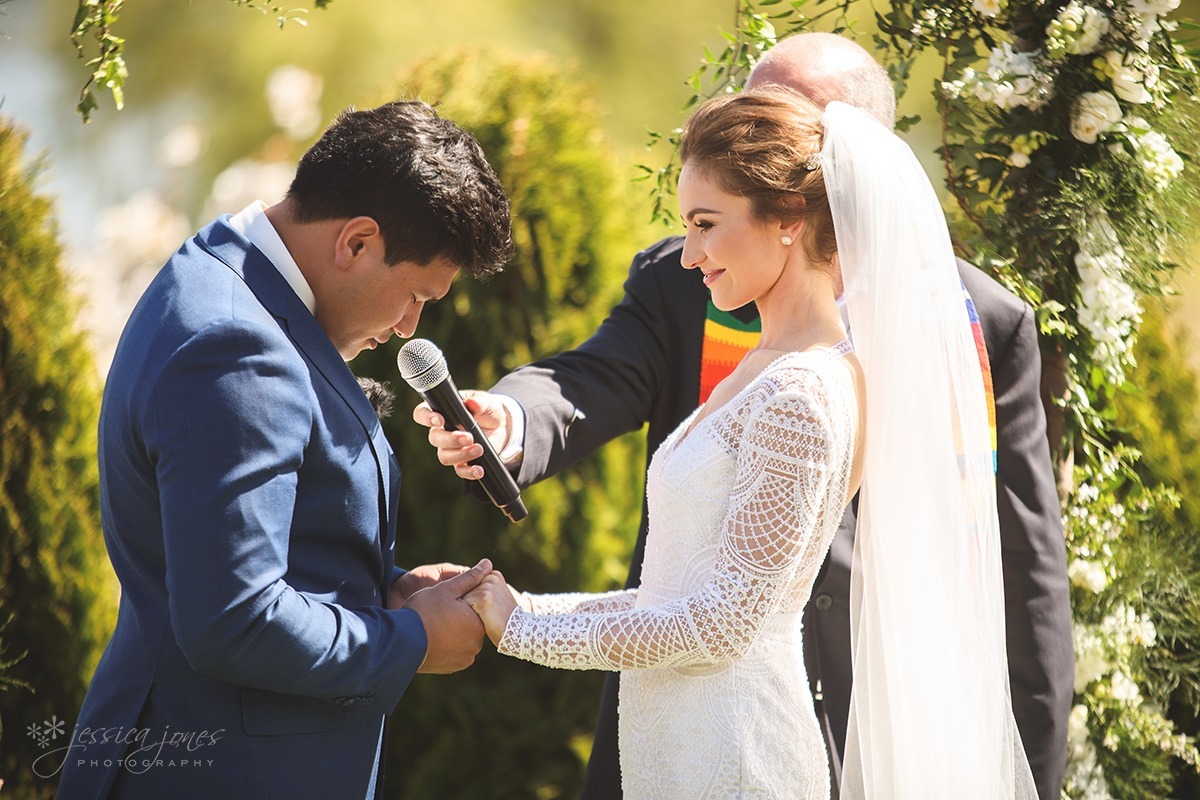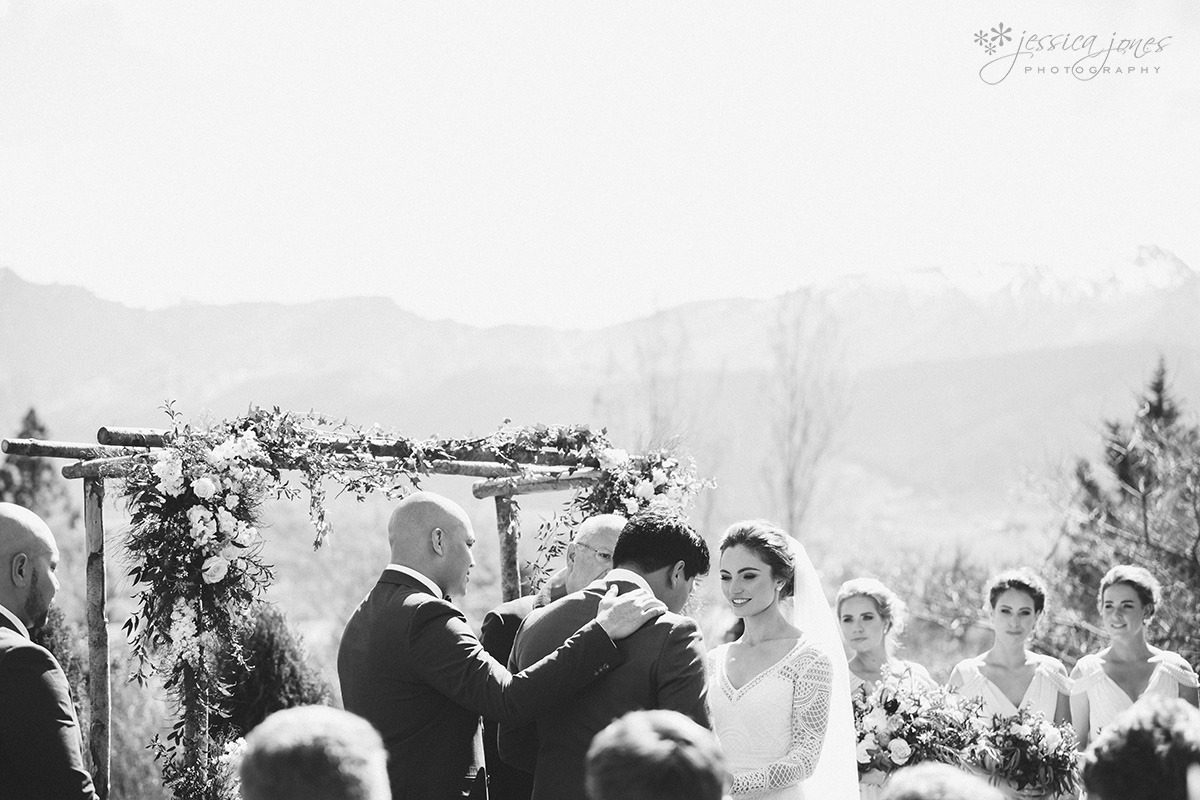 Pep and his family are Samoan. I've had quite a bit to do with the Samoan culture growing up, and one thing I can never get enough of is when they sing. The whole family, in harmony, flawlessly.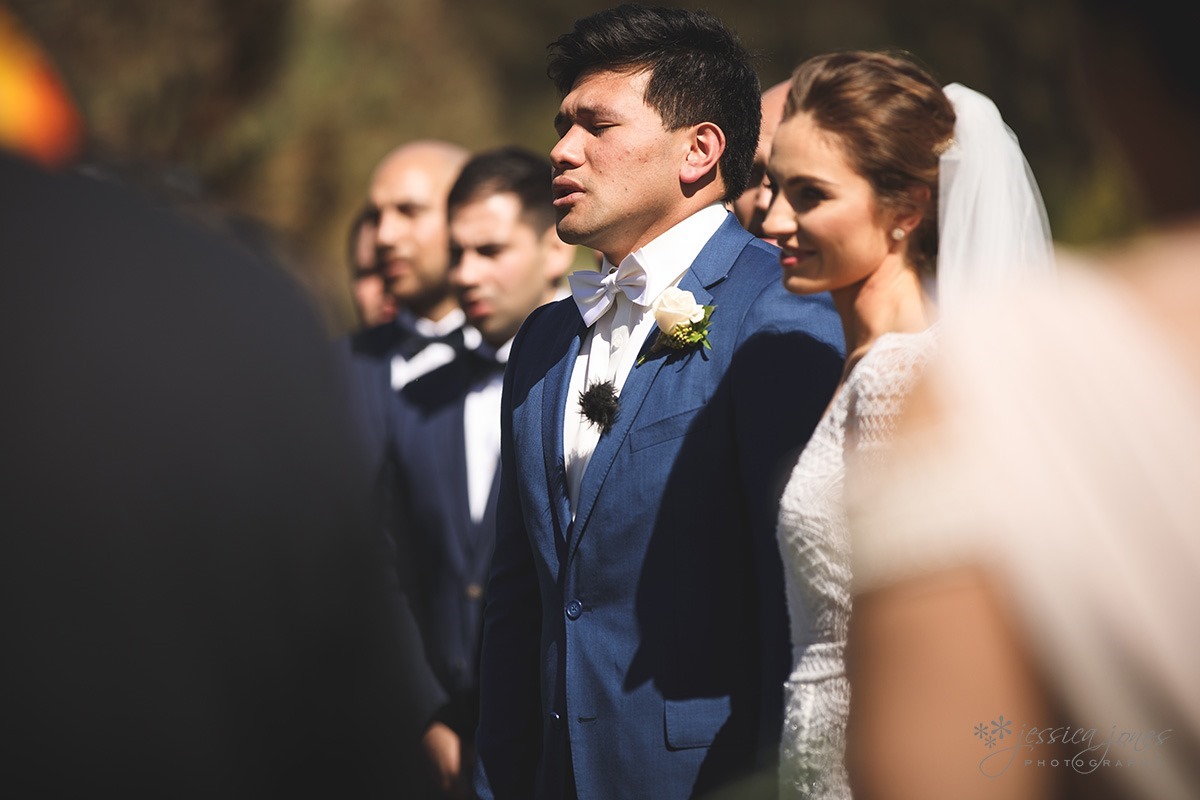 These are the moments I wish I was not so pale, and that I could sing like that. I'm left wondering why they wouldn't just spend every minute of every day just singing. I know I'd get nothing done as I'd be just sitting, listening, imagining that I was cool like that.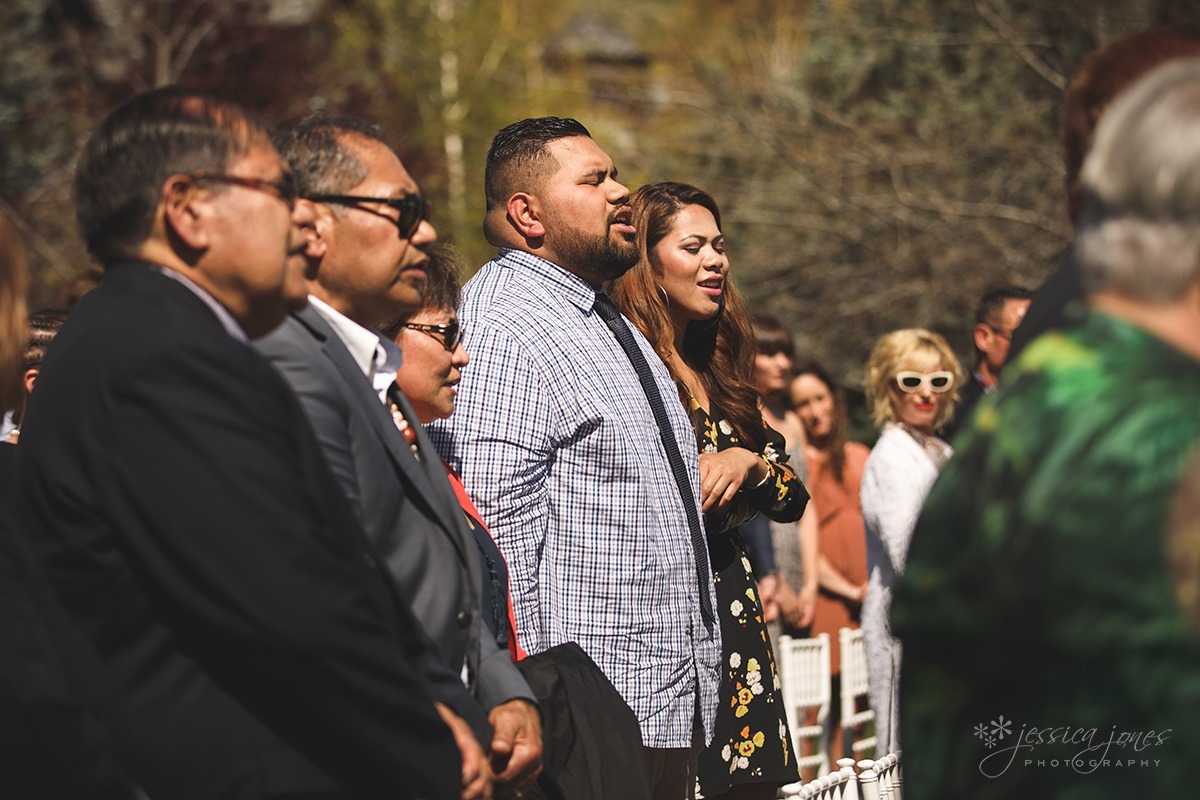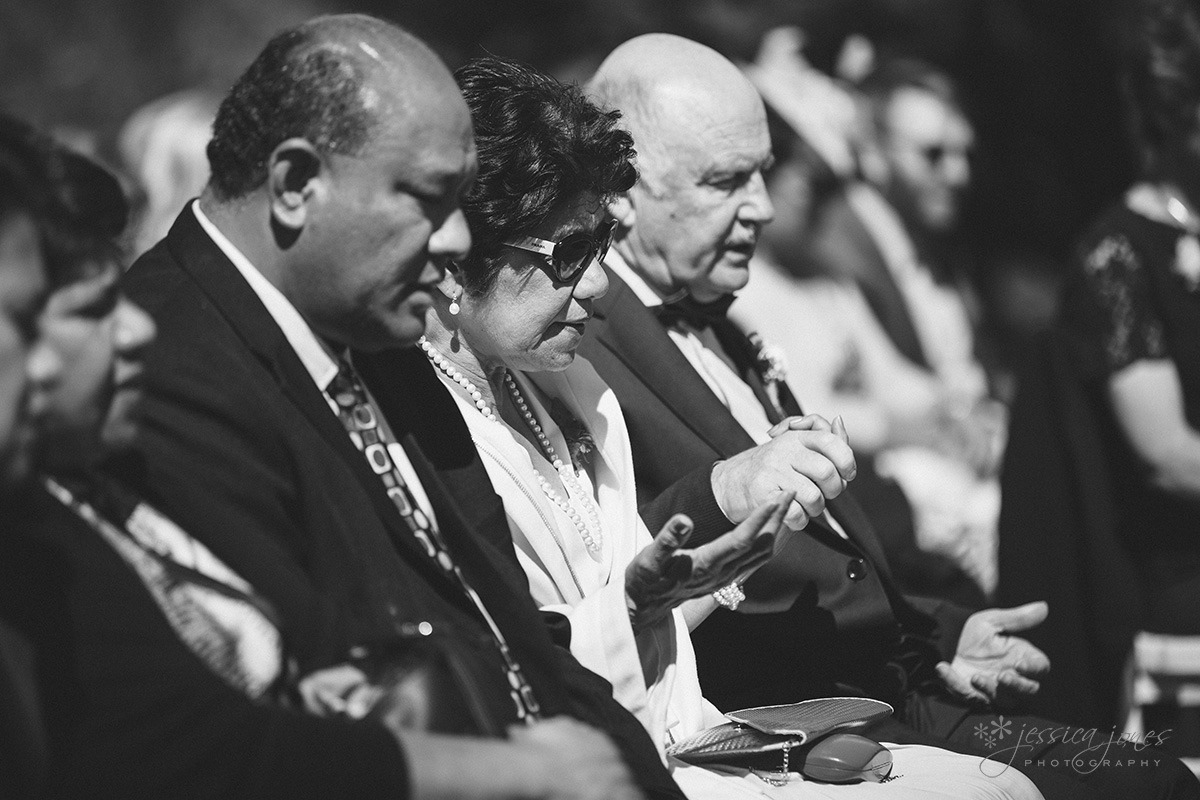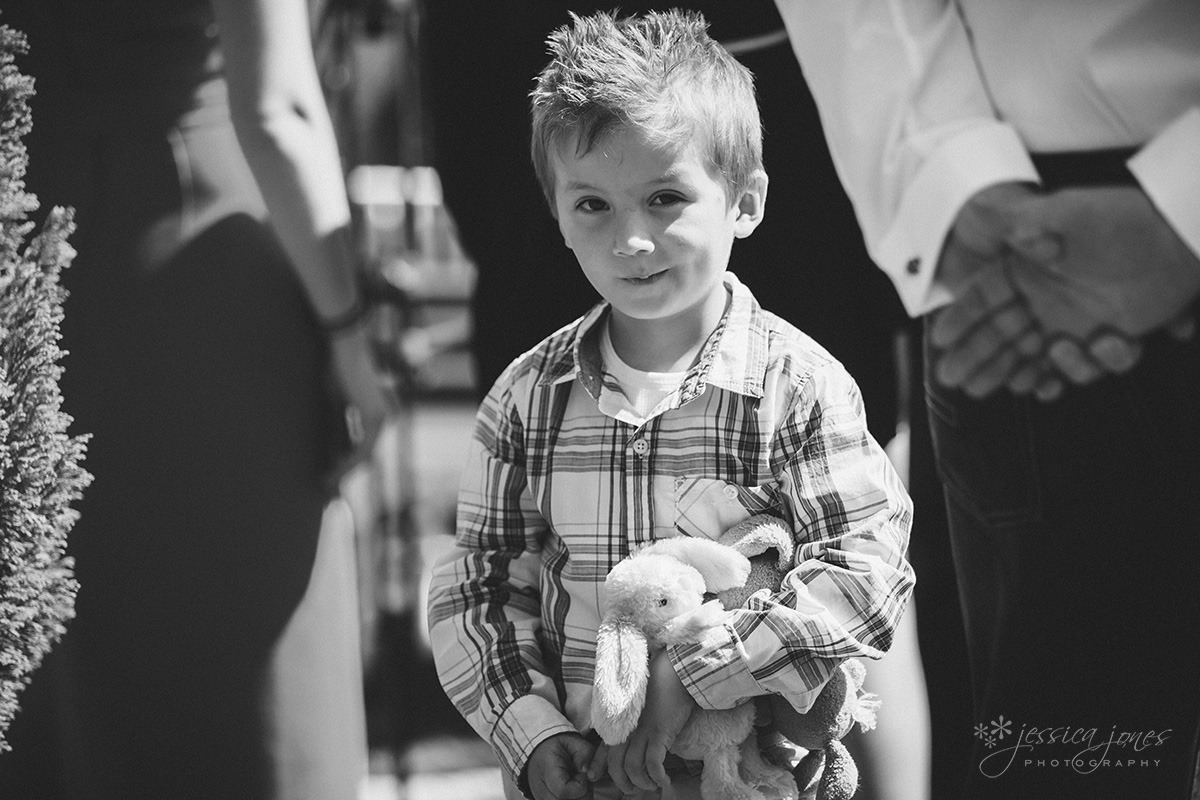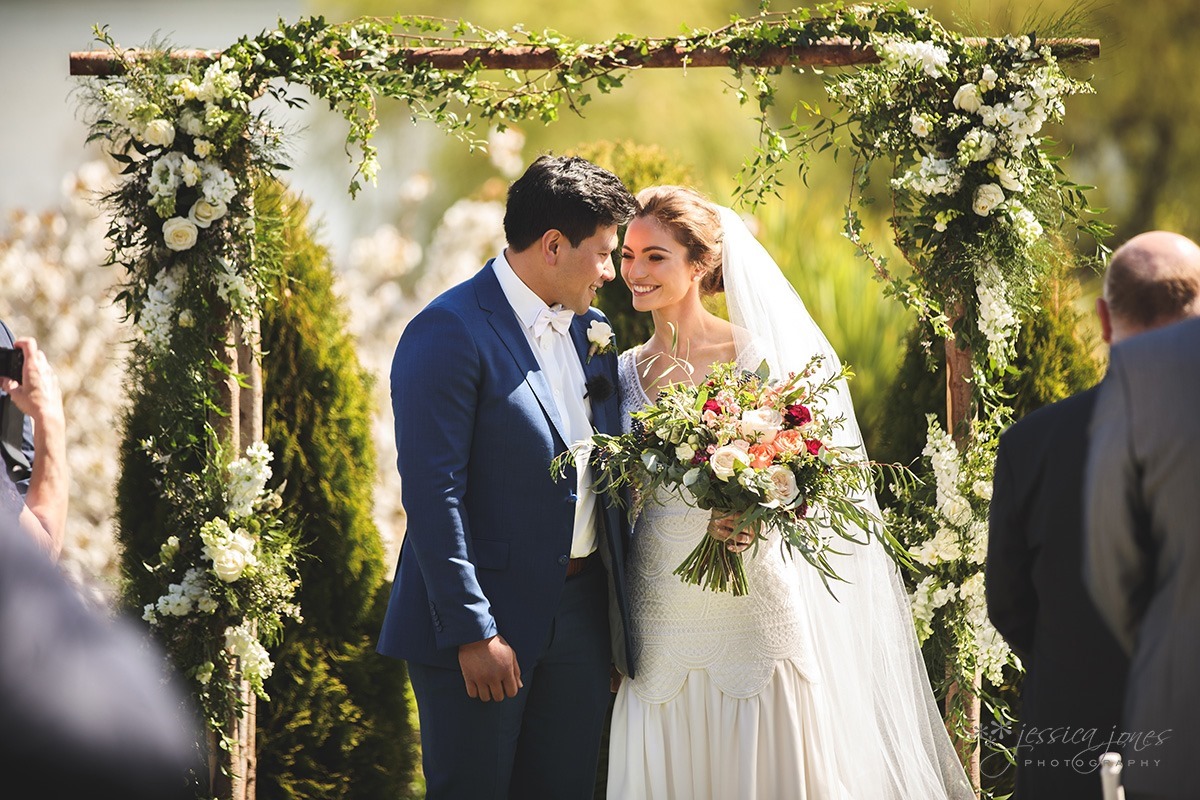 And then they were married and everything was even more perfect.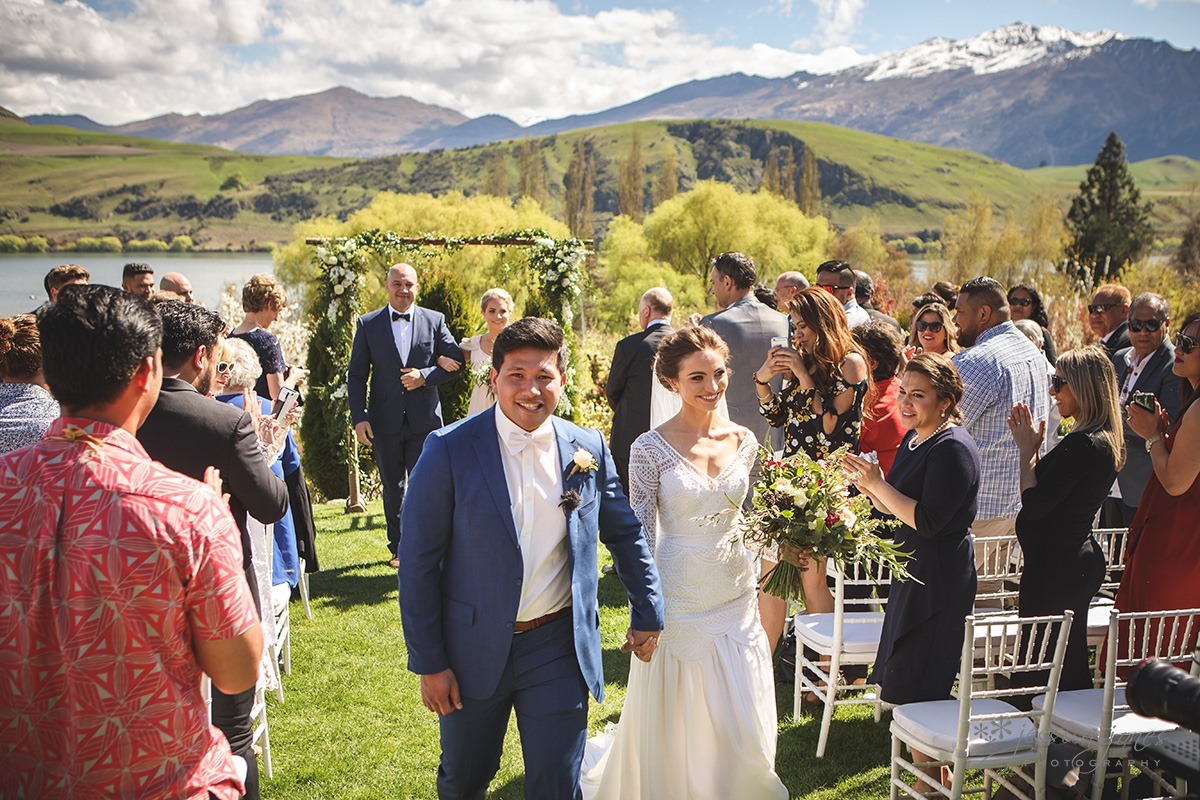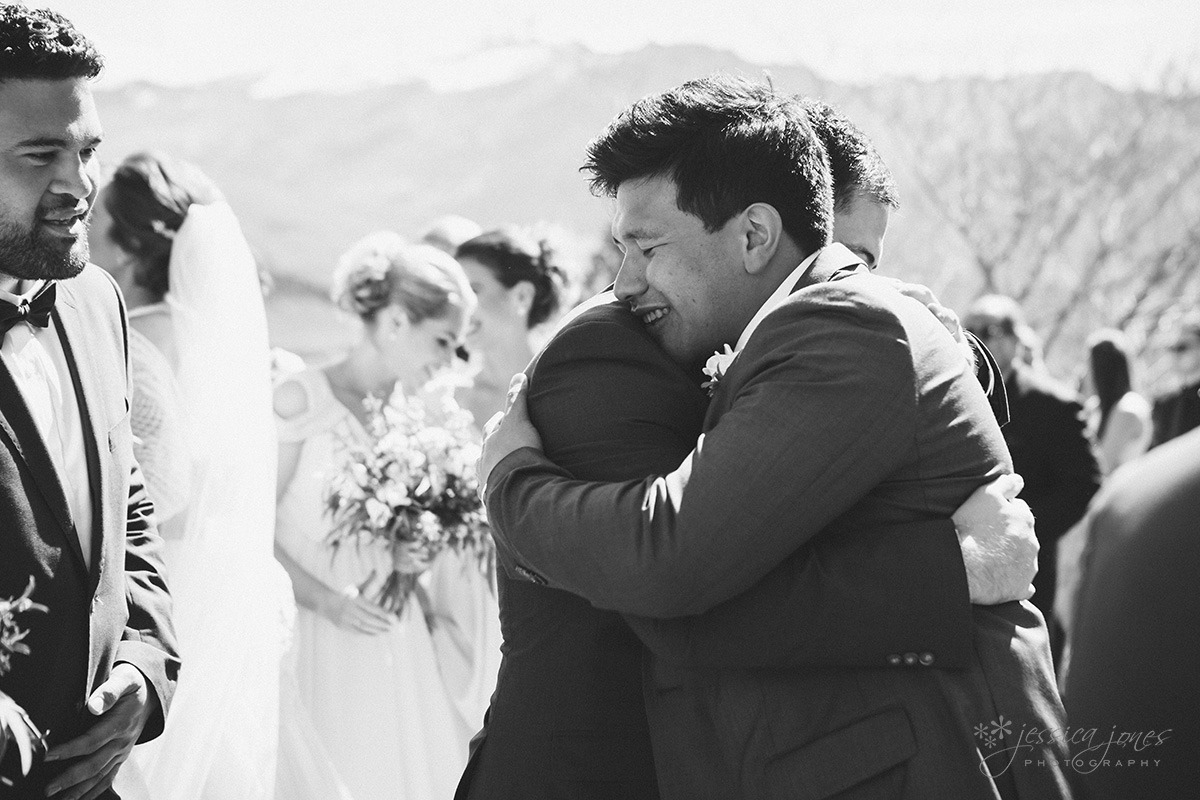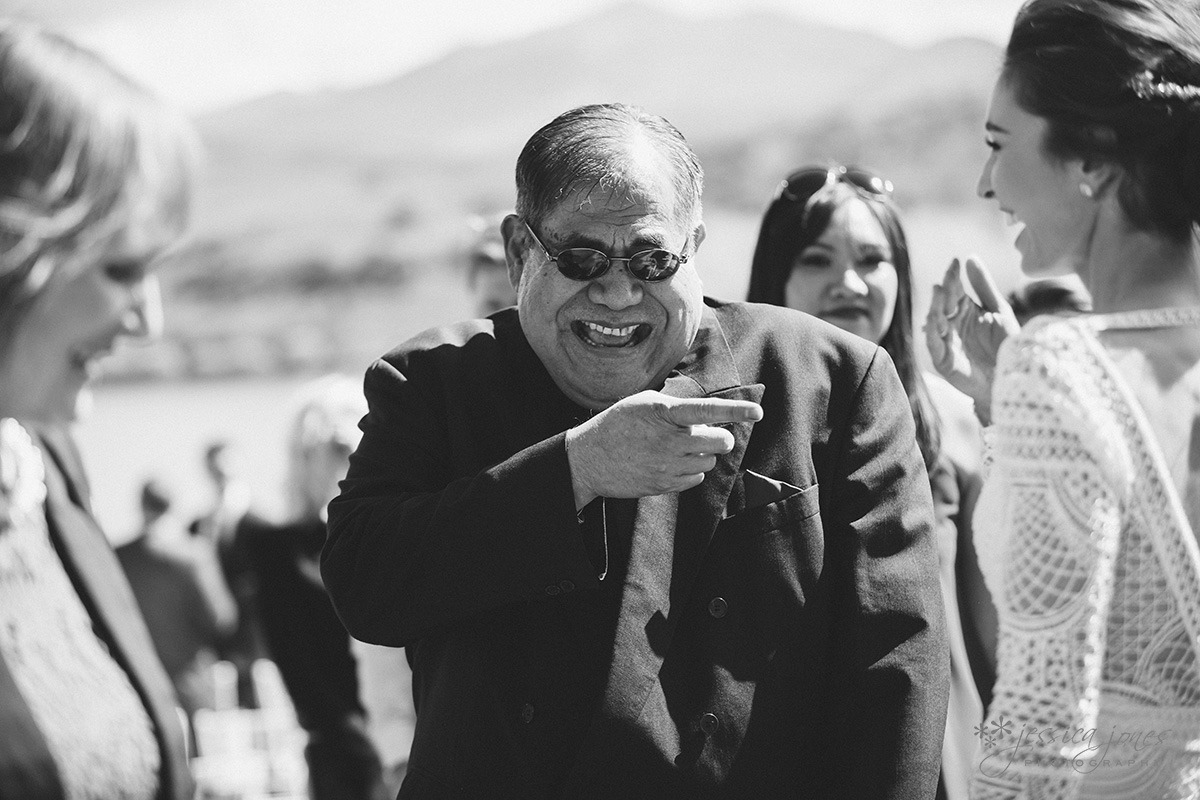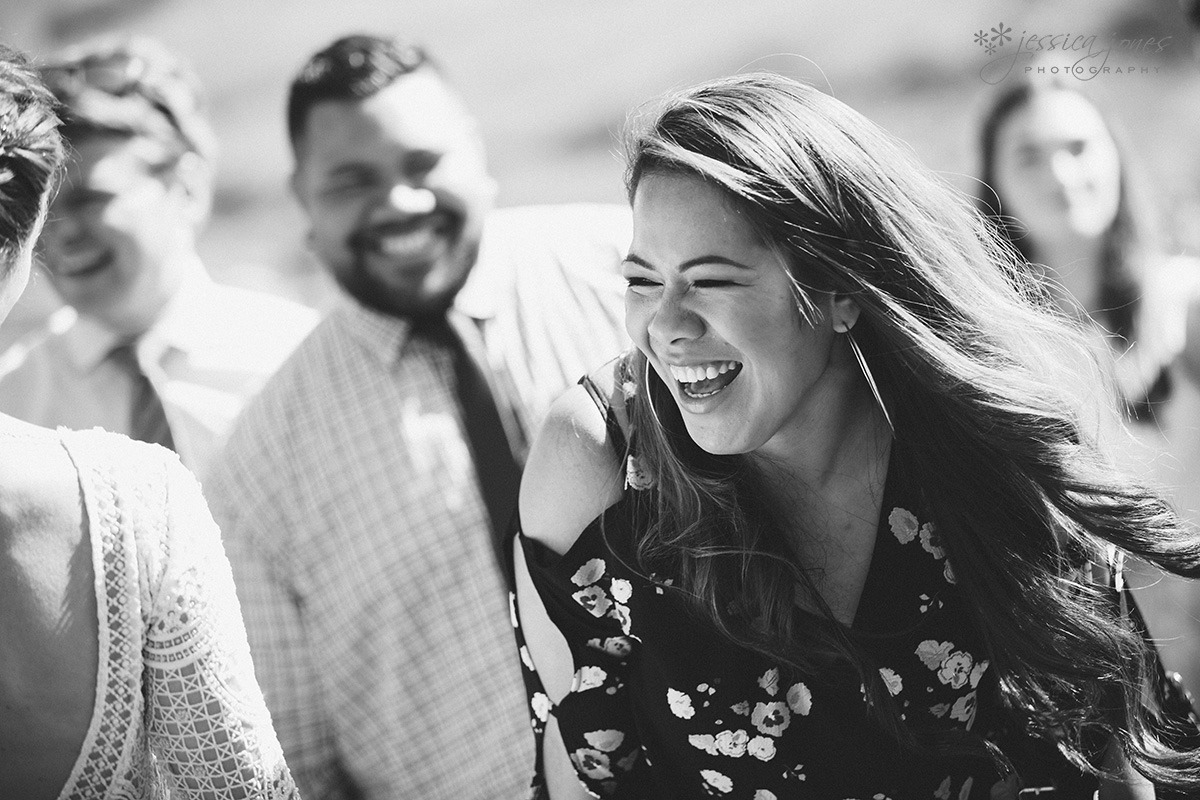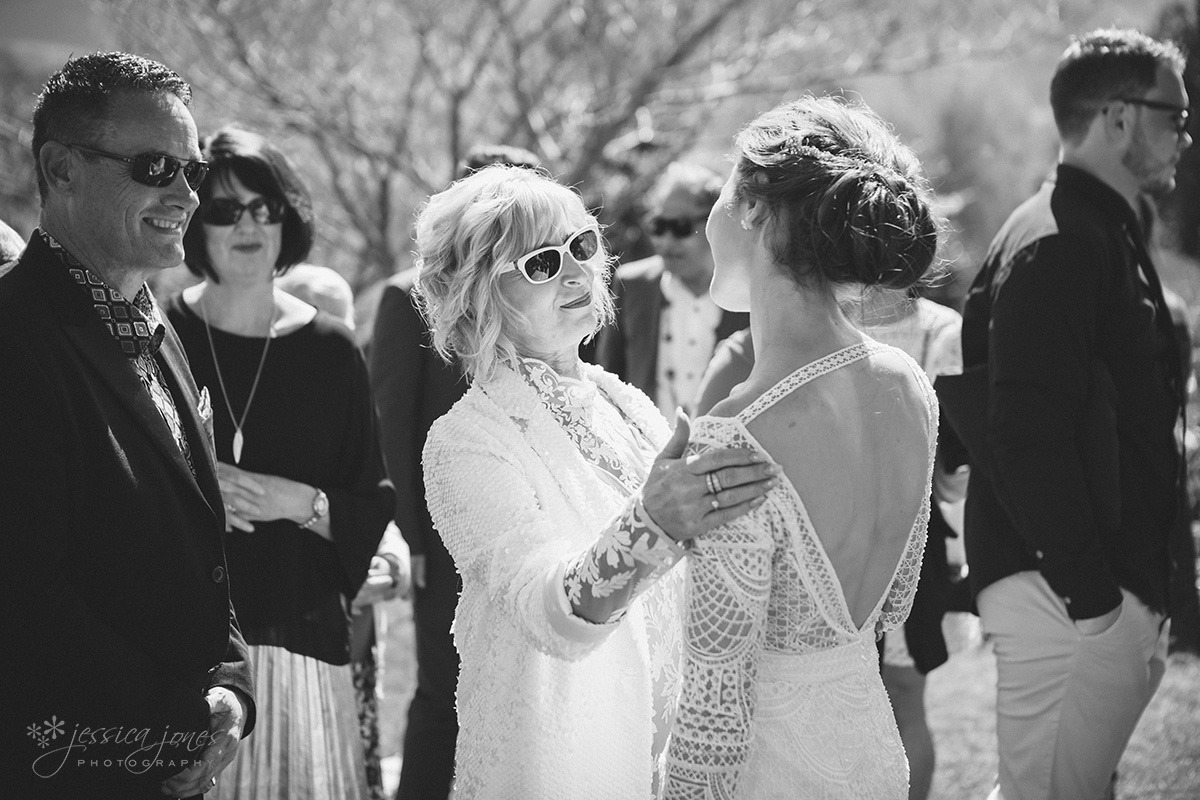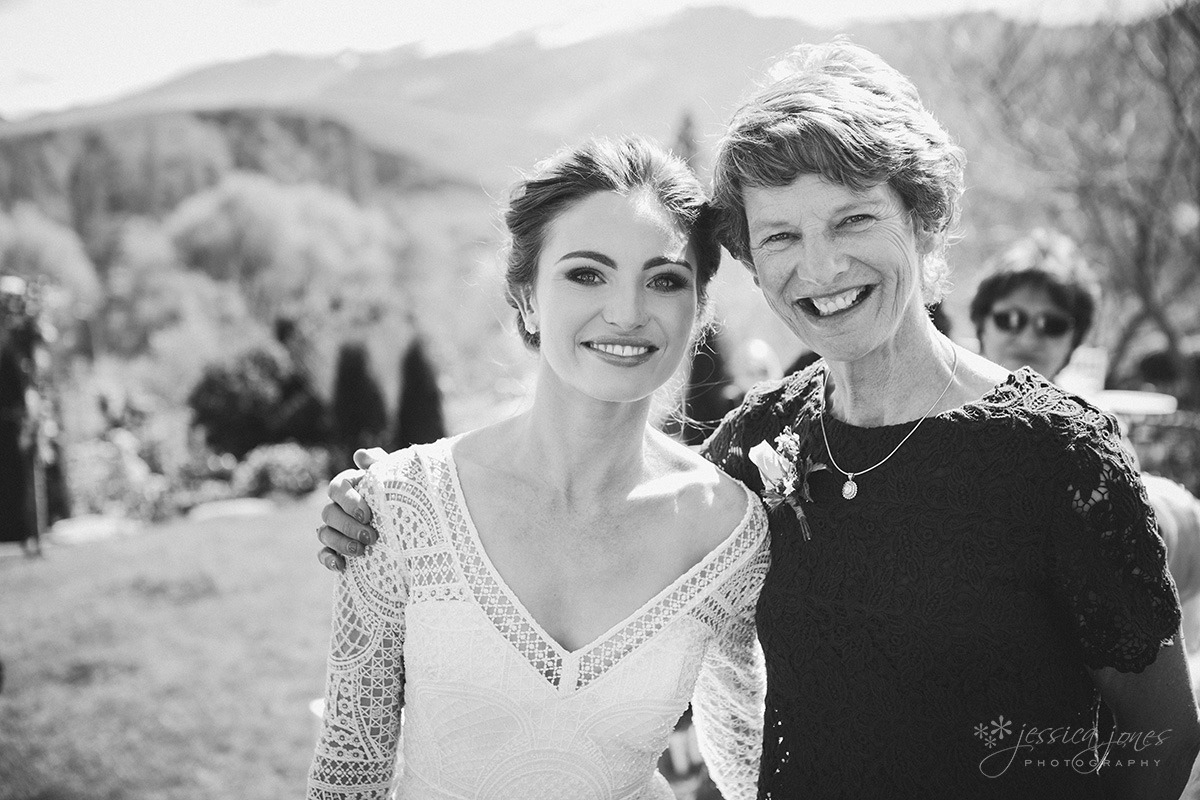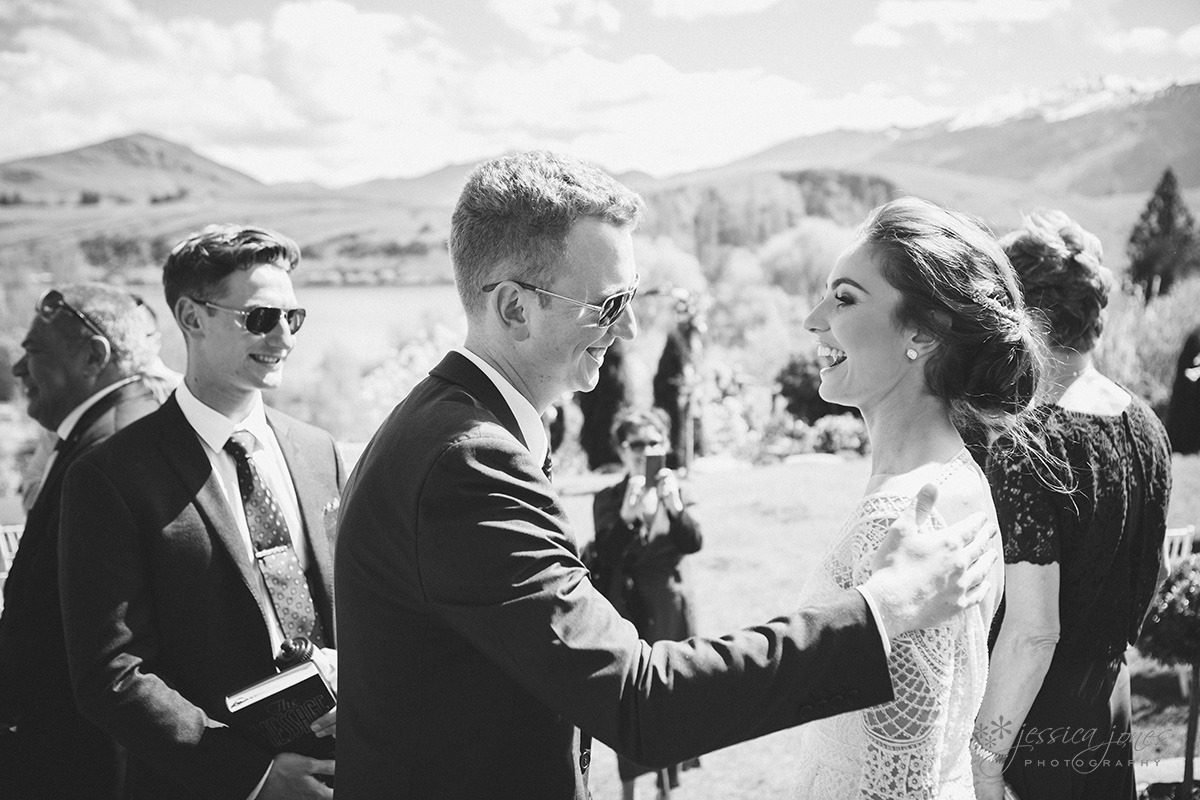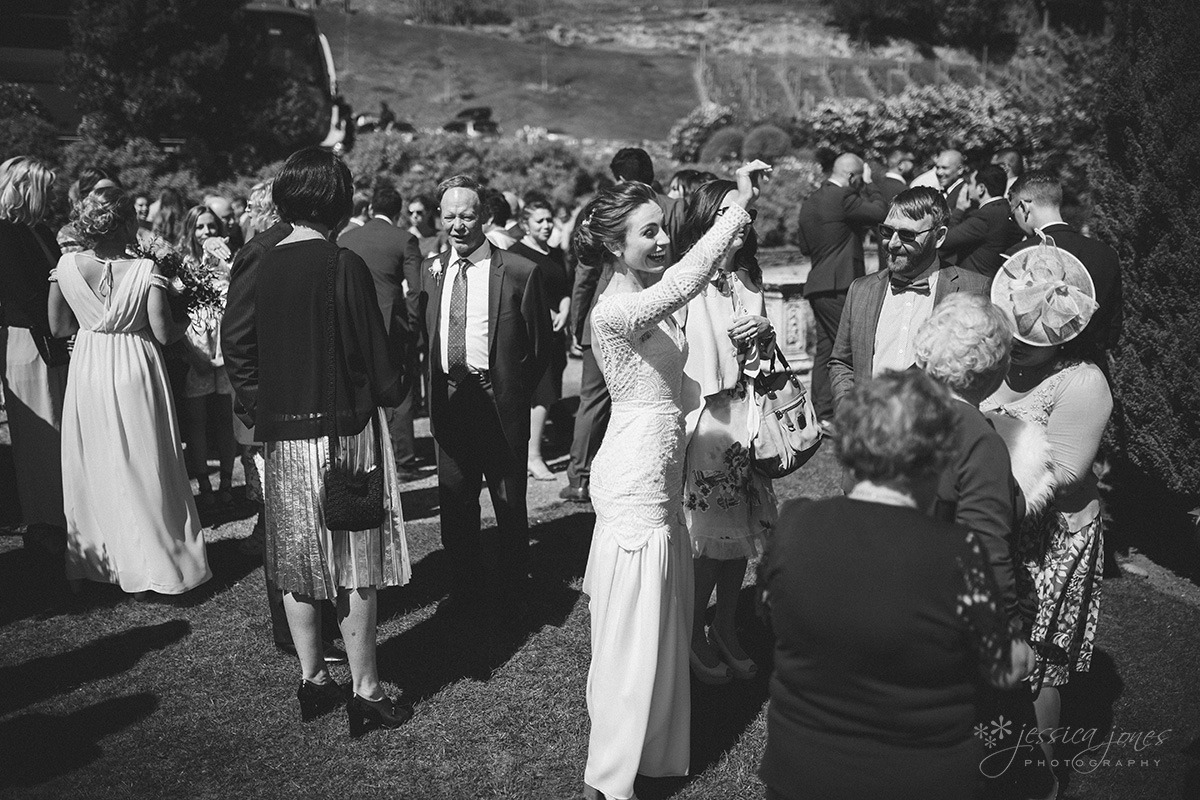 As if Queenstown wasn't perfect enough, it gave me blossoms as well. This is the shot for all you mums and grandmothers out there, I know you like it.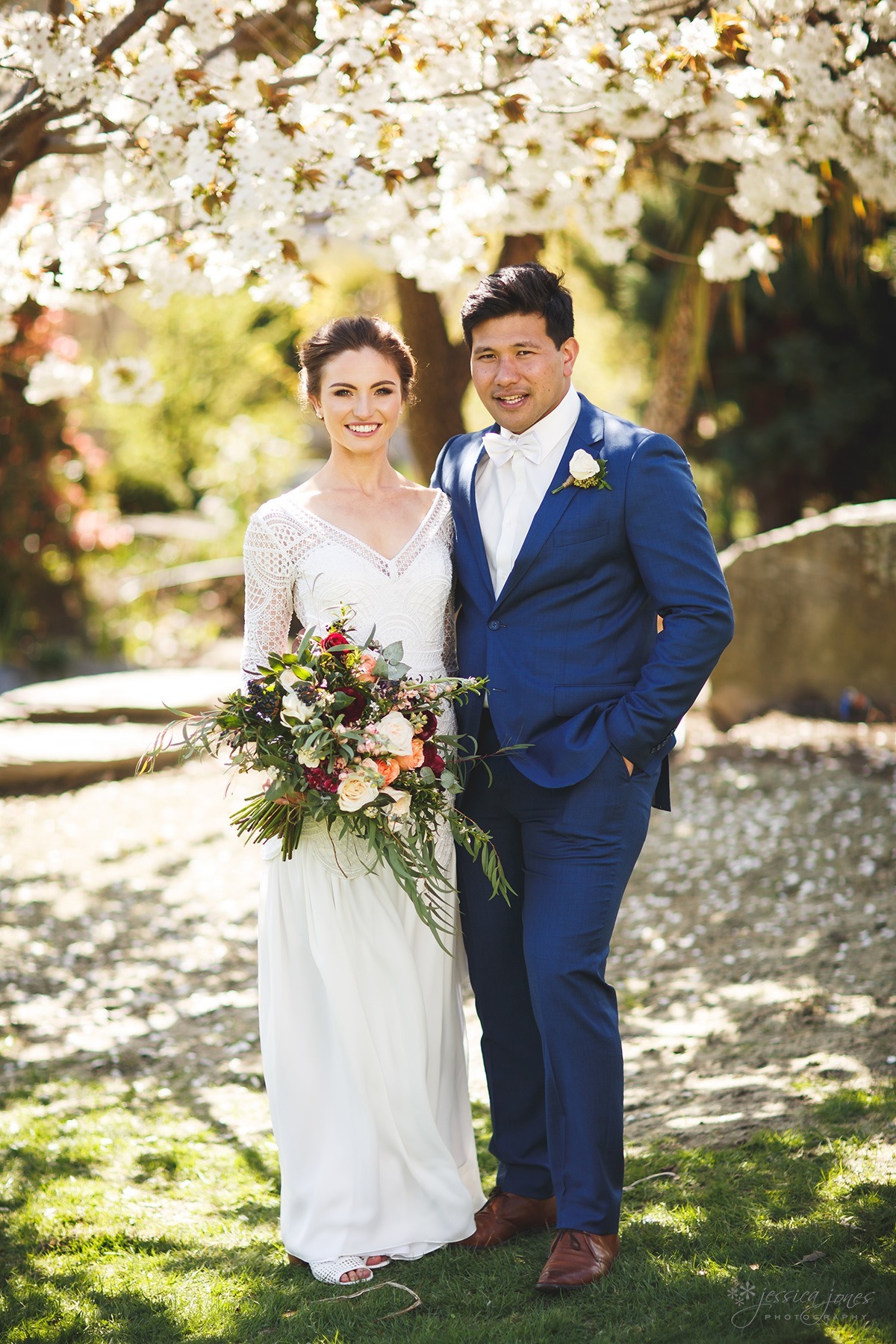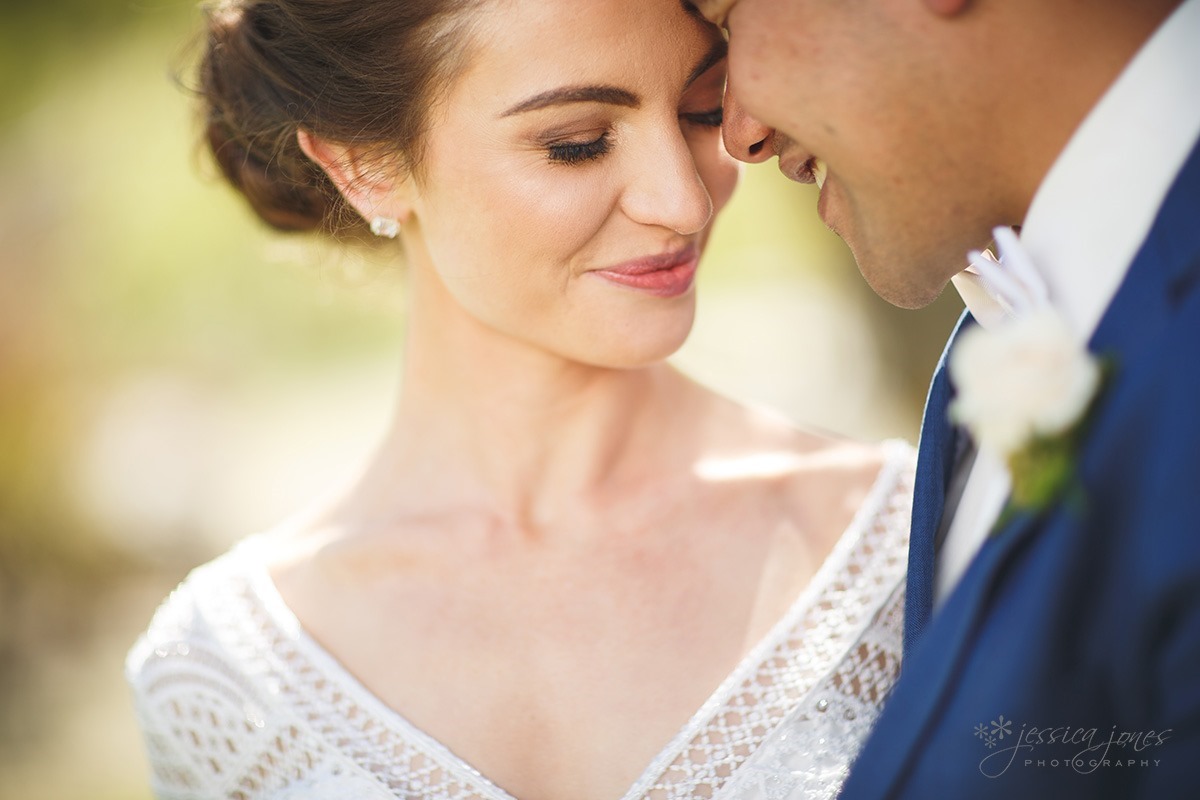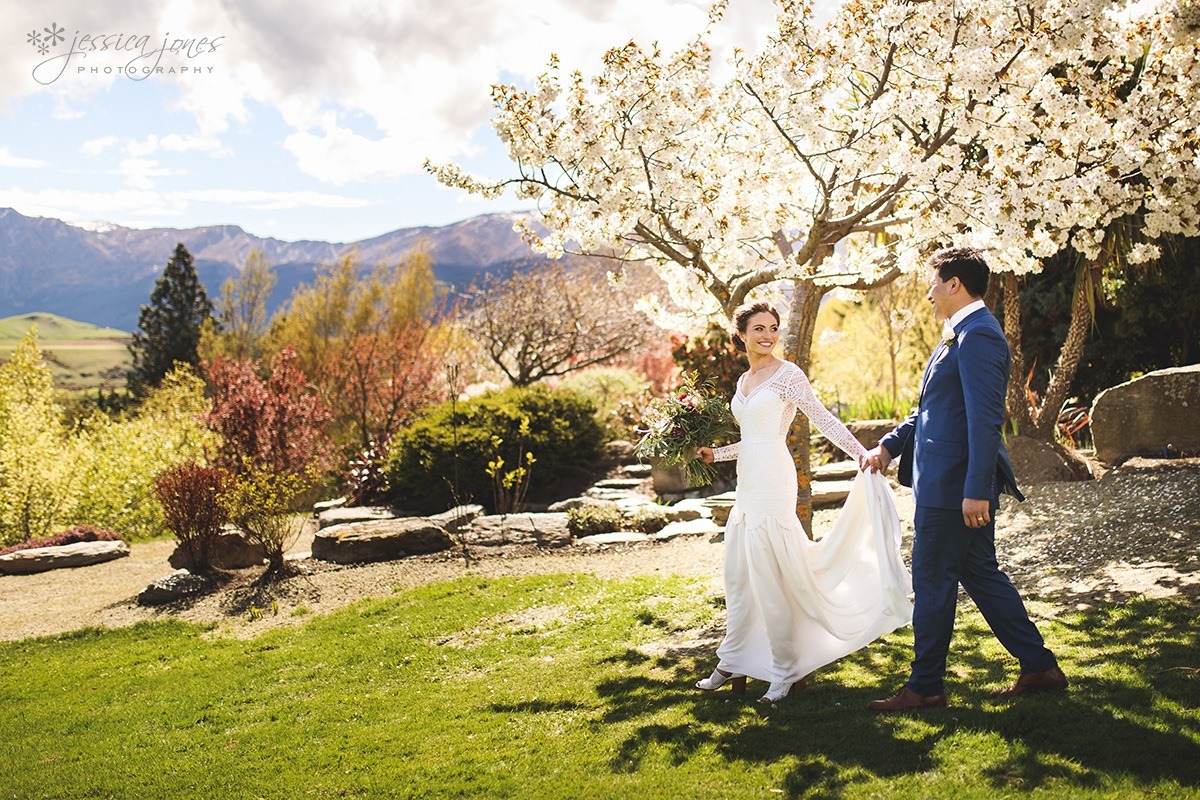 We had a bit of time up our sleeves before we had to be at the reception, so first stop was down at Lake Hayes where we found some pretty soft light.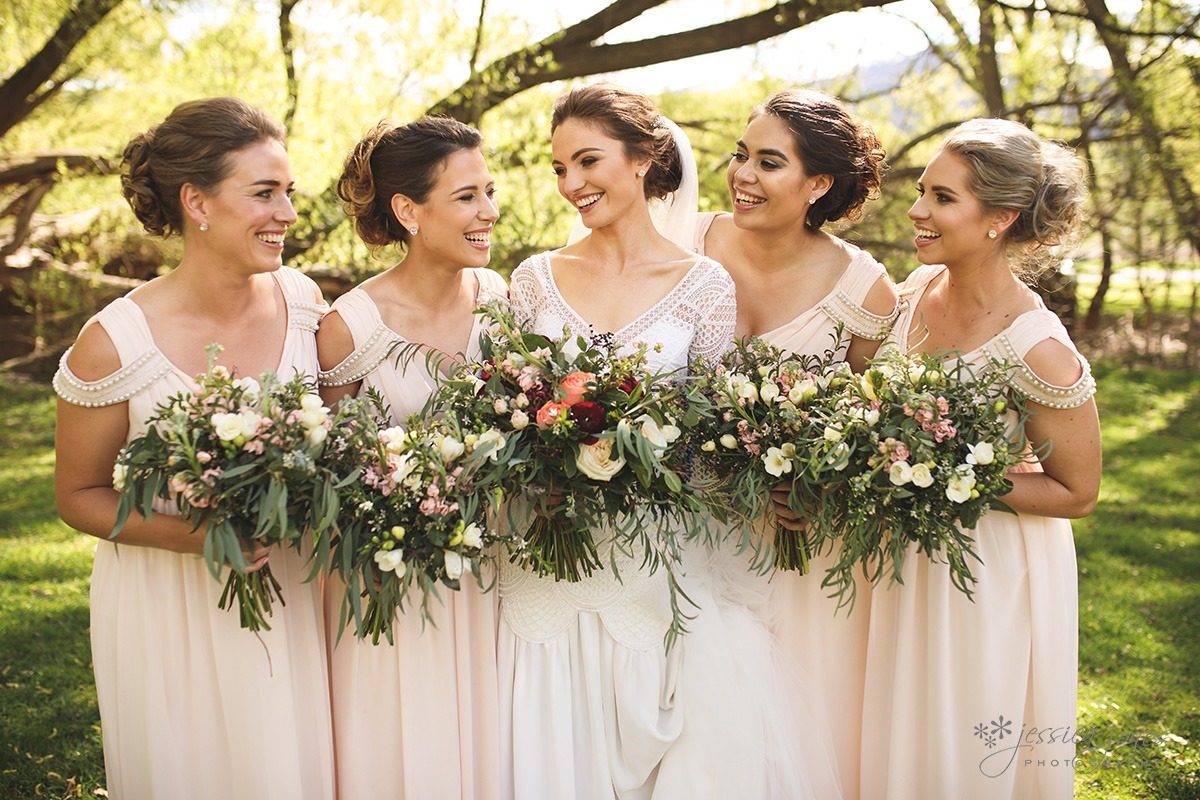 I told the girls to frolic. Turns out they make frolicking look goooood.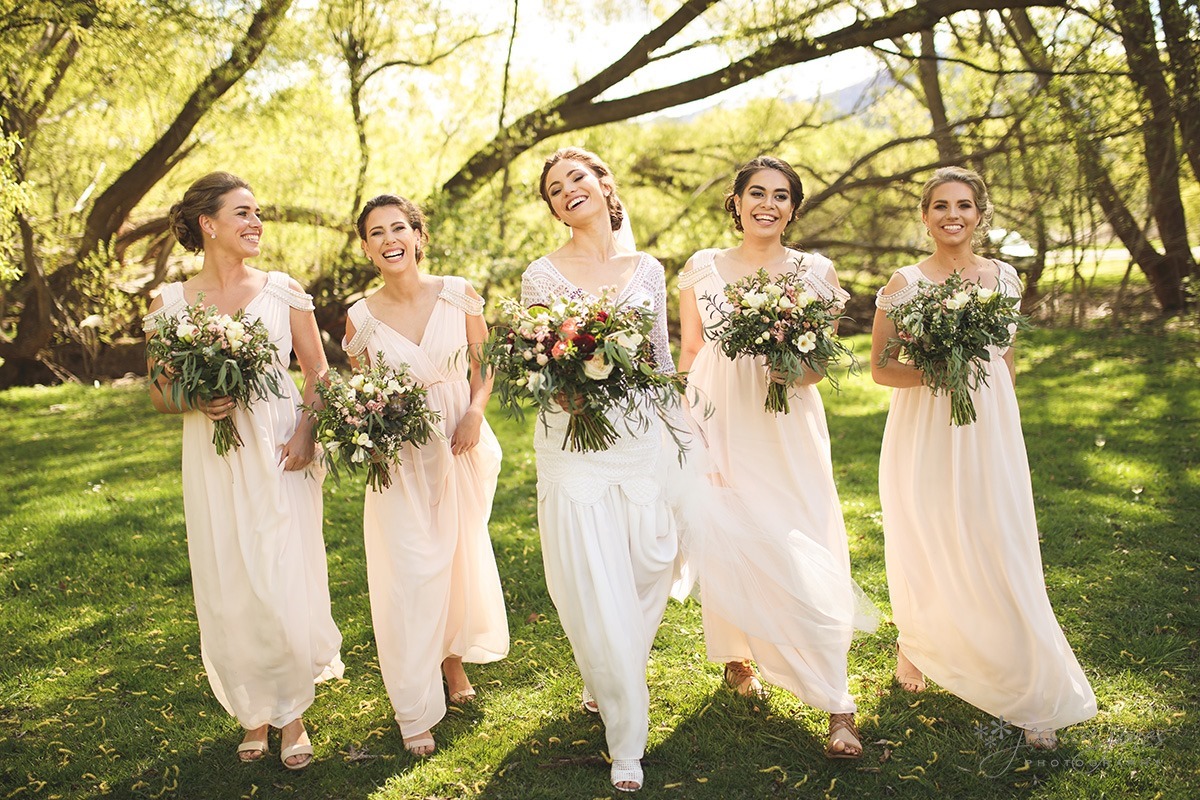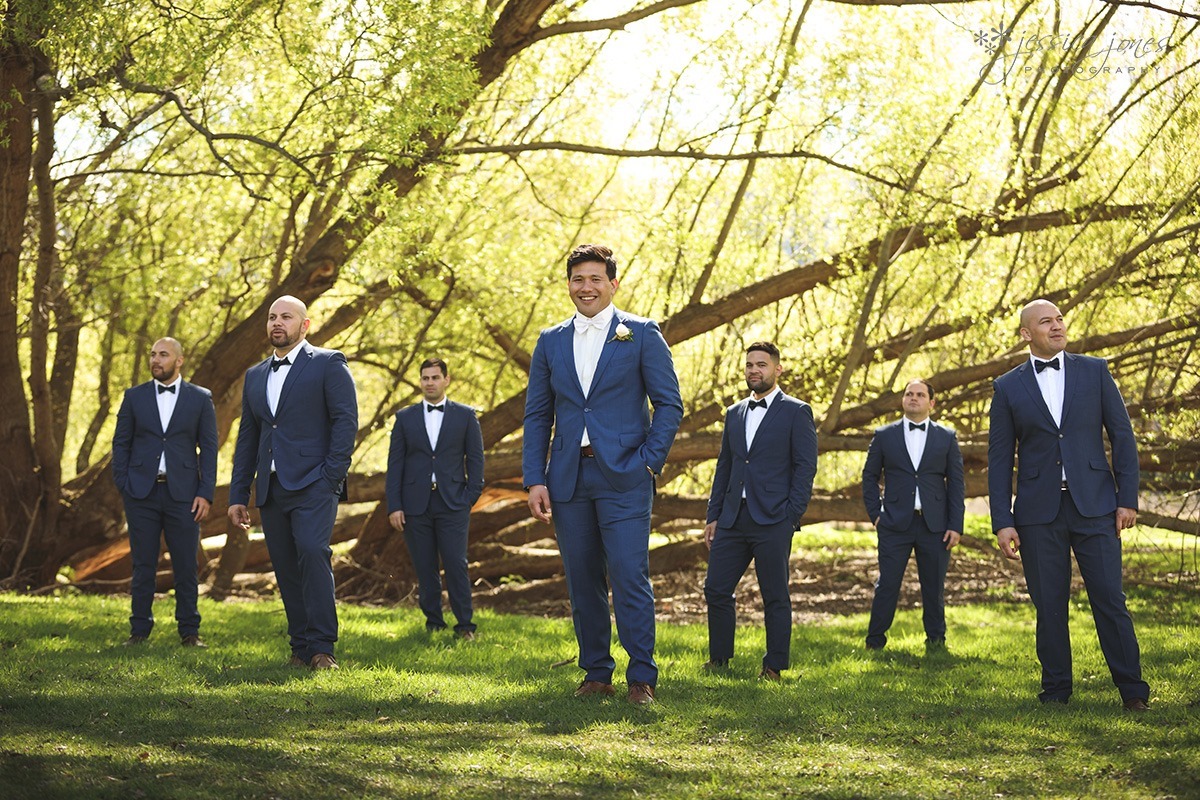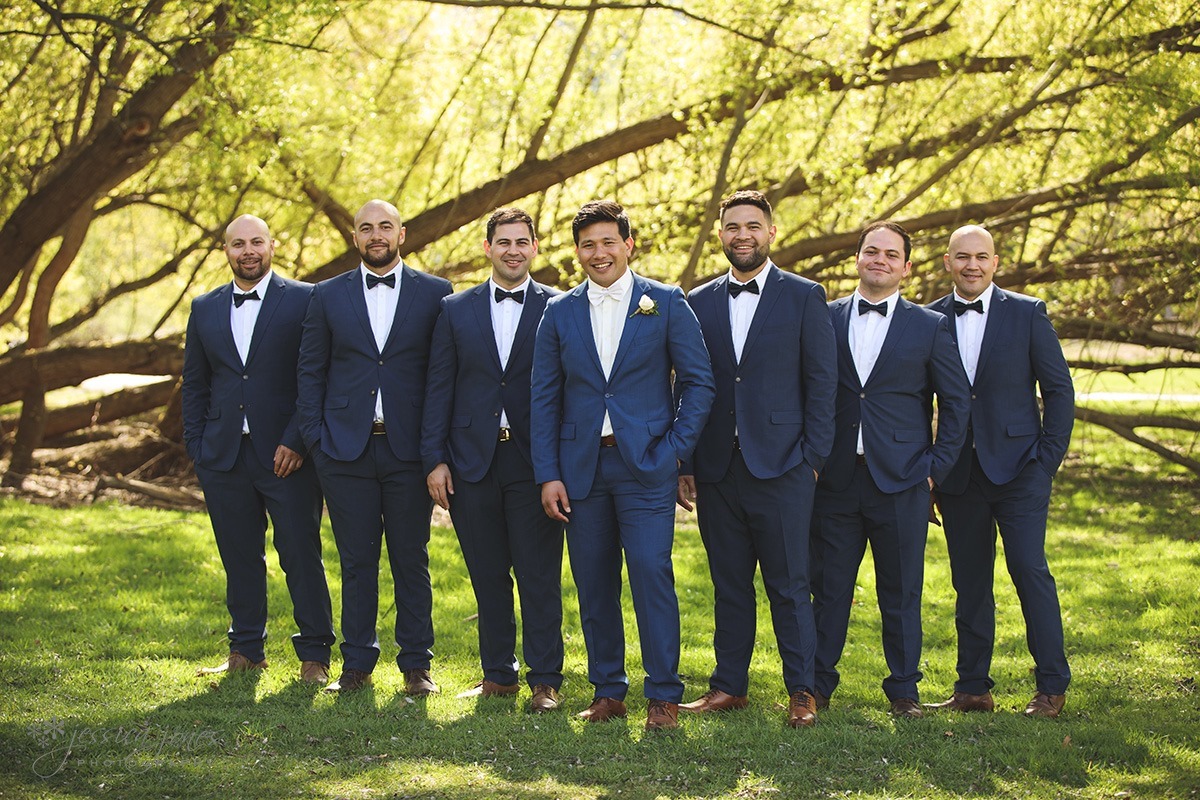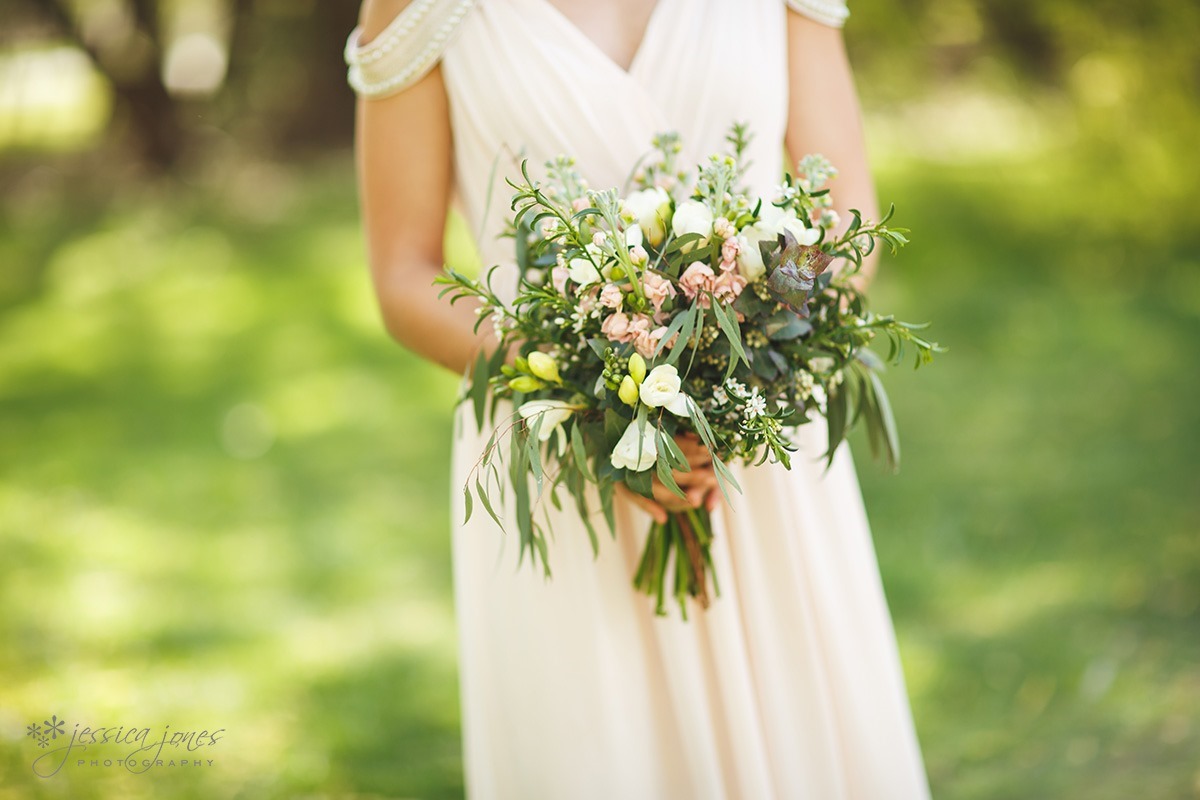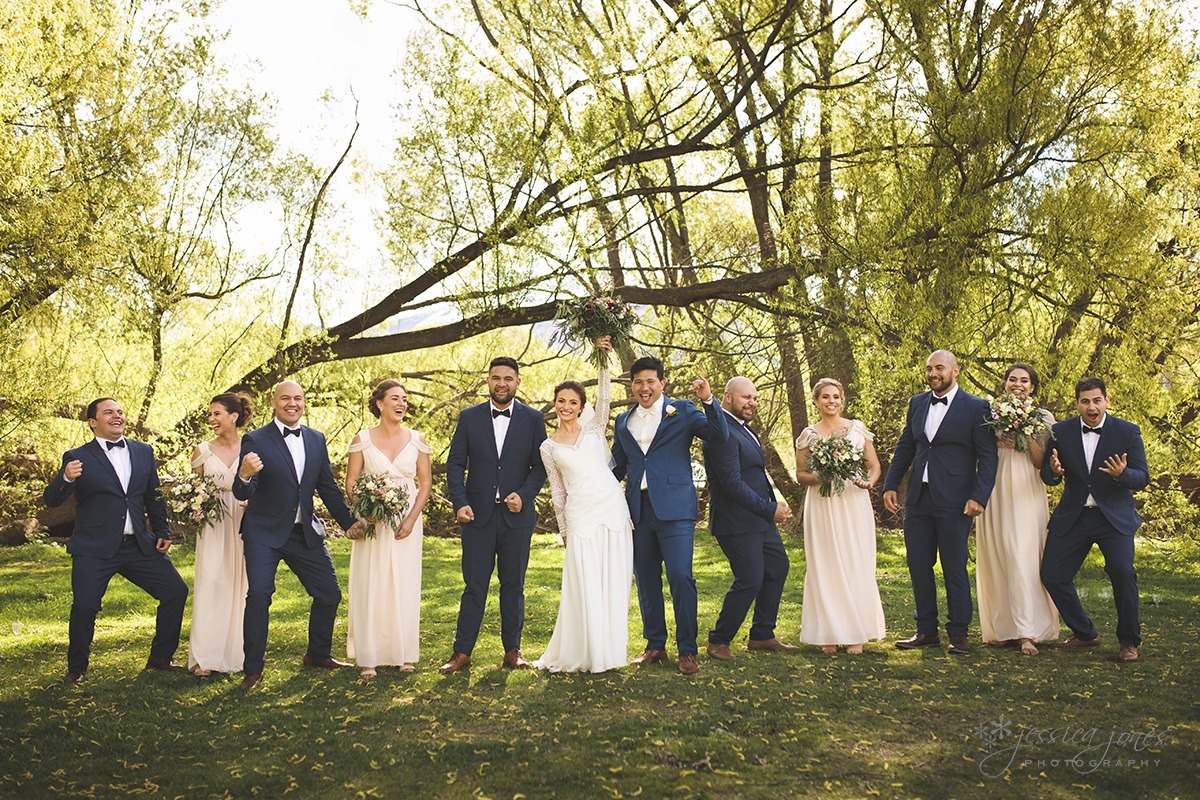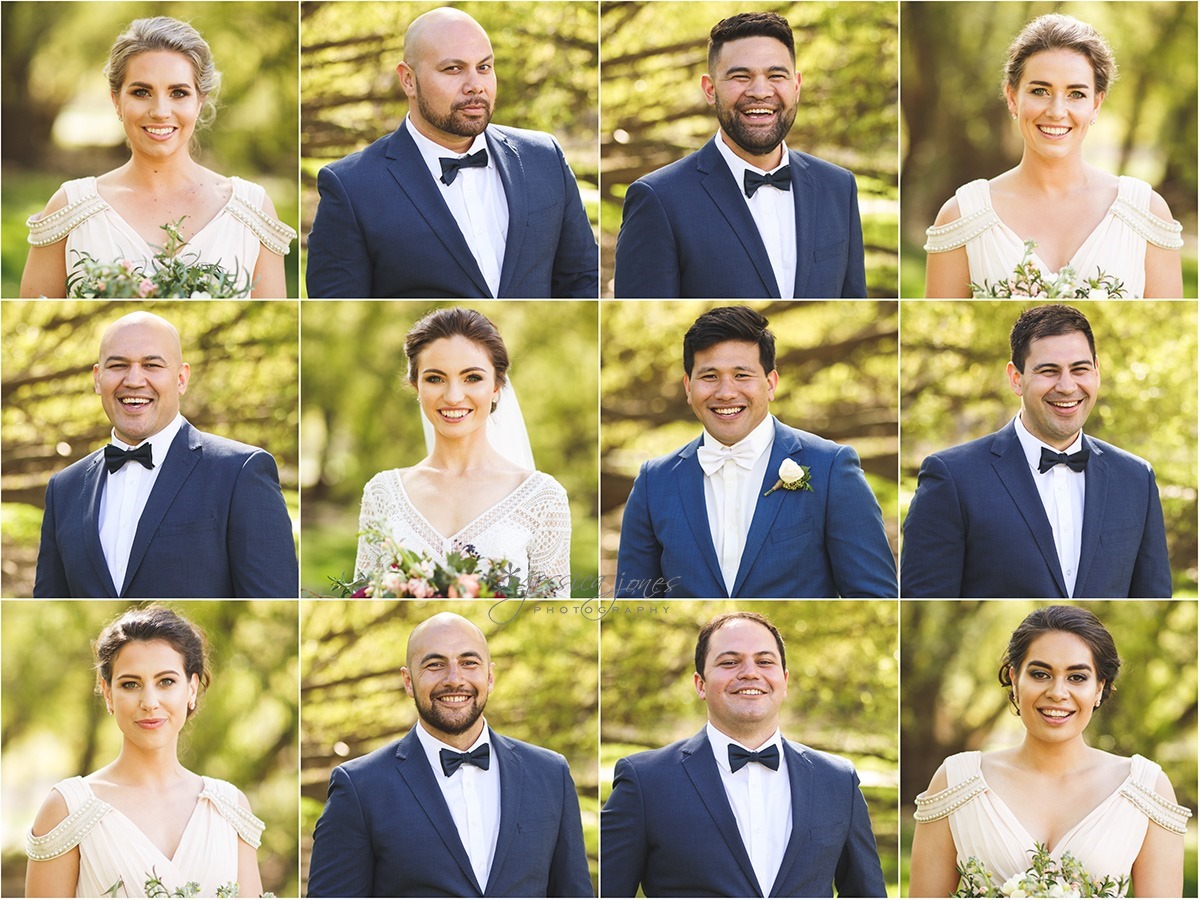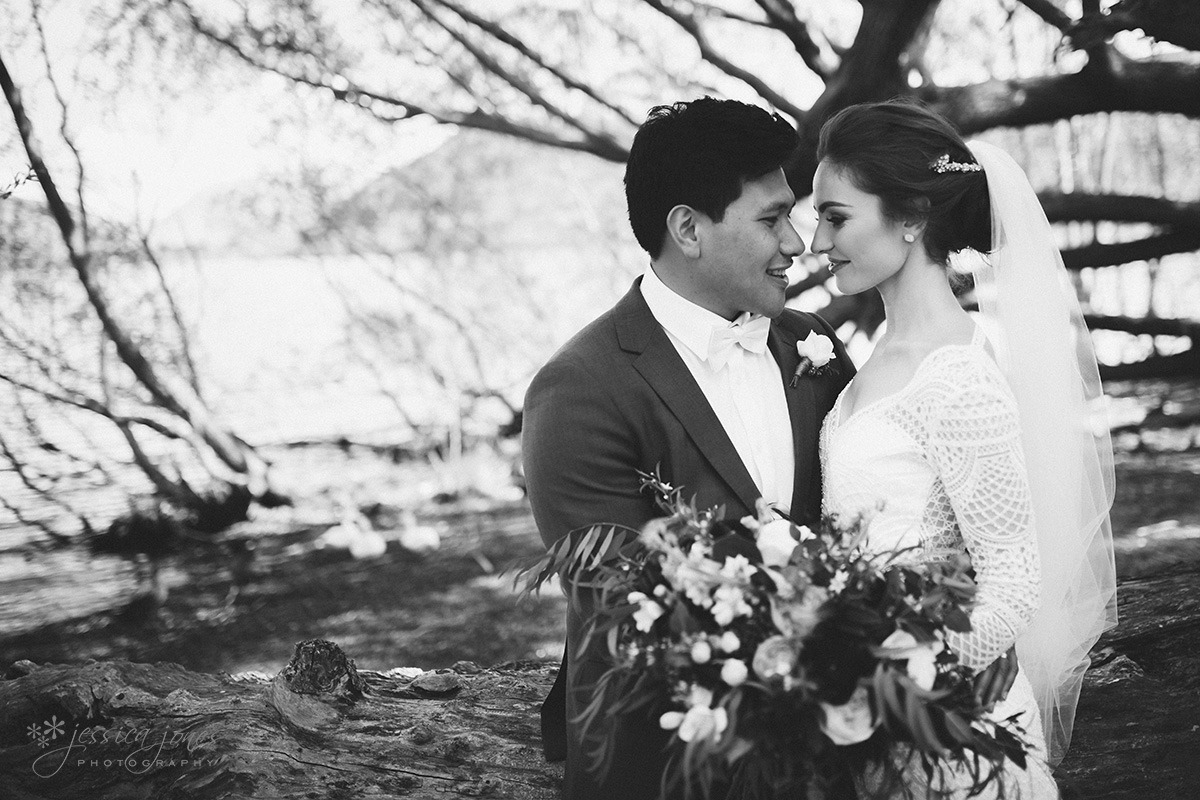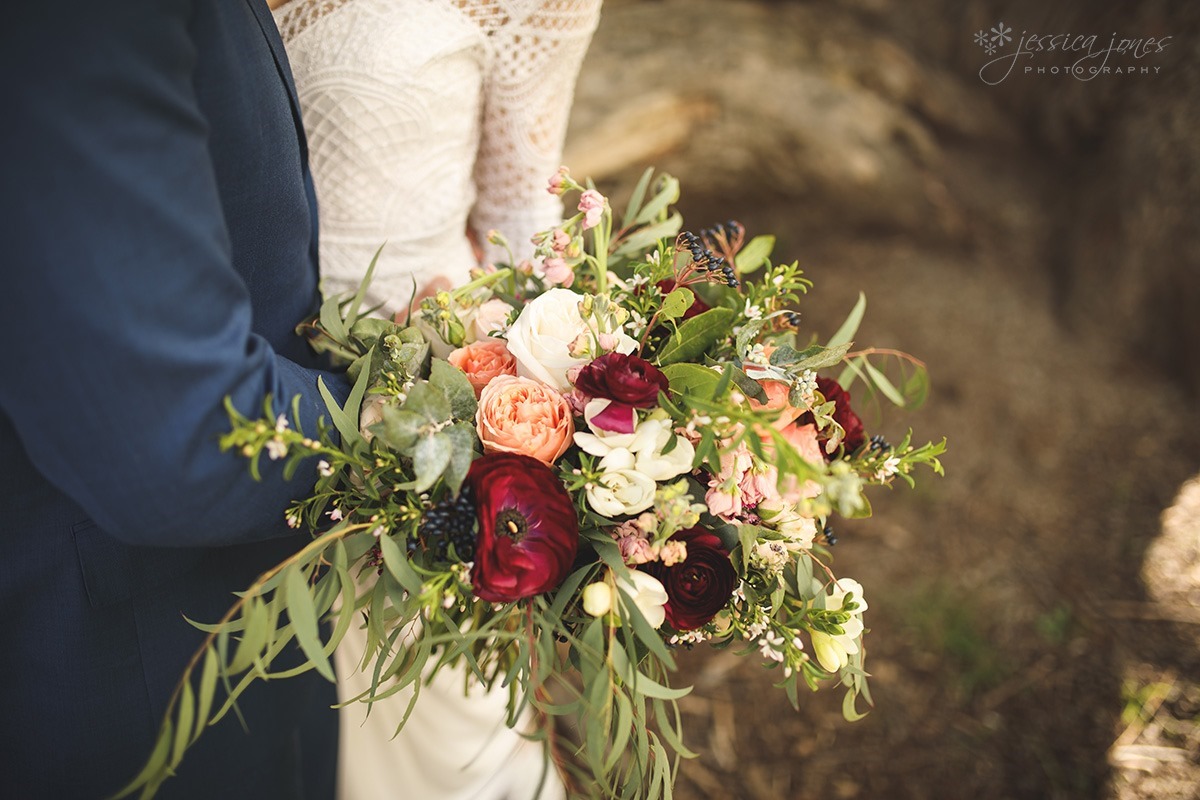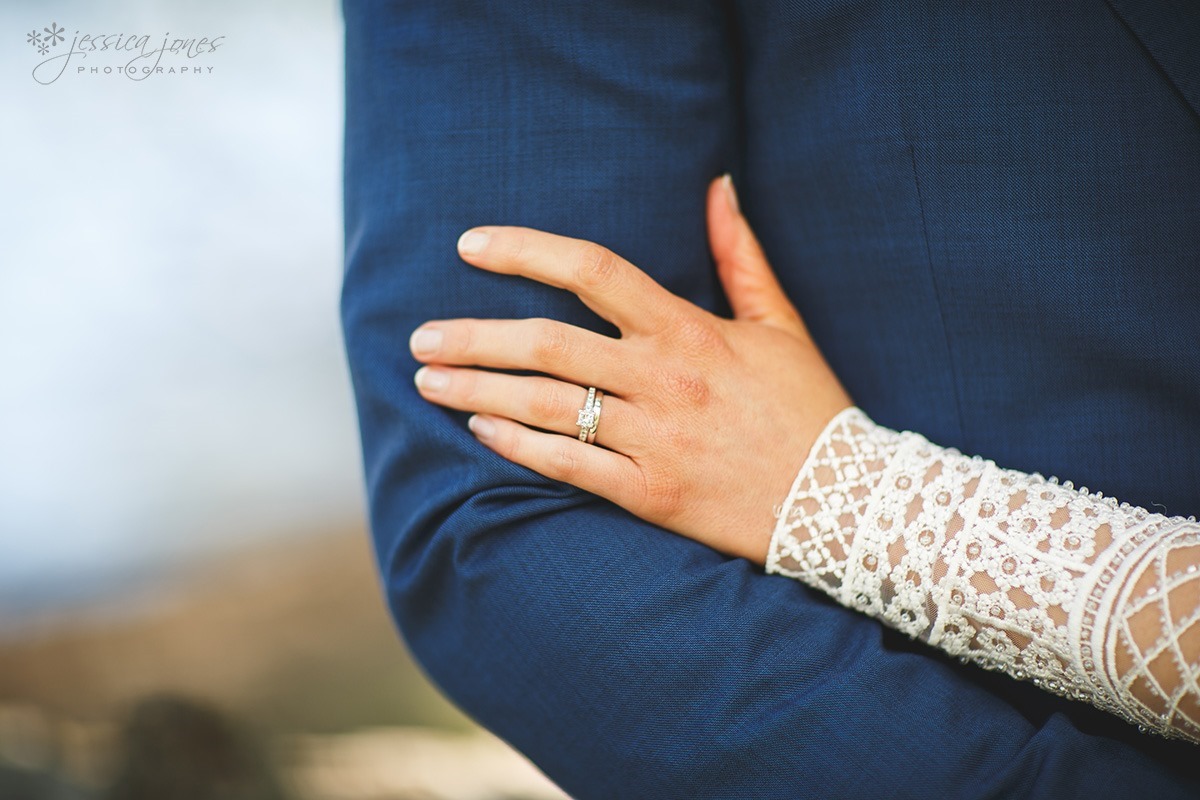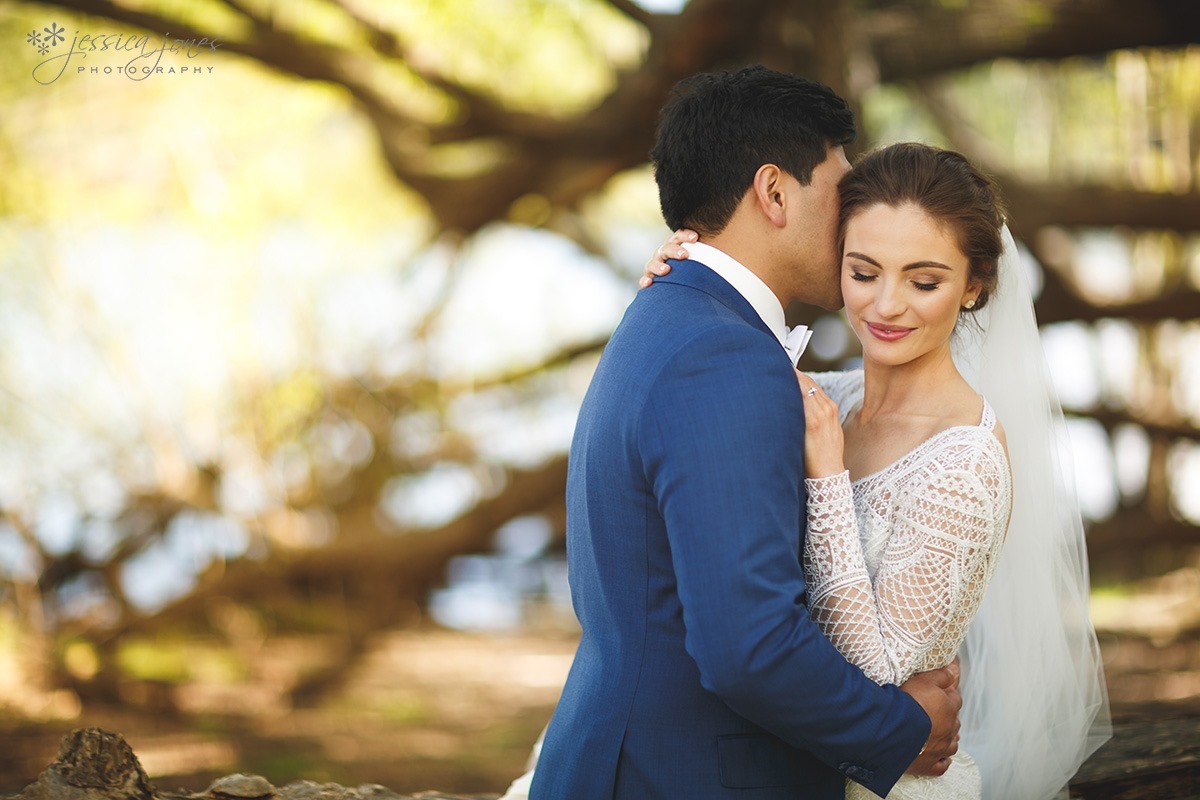 The thing about Queenstown is that everywhere is pretty. Take a drive up a hill and just LOOK where it takes you! Big thanks go to Joshua, the video guy, from Choice As Media for the location scout!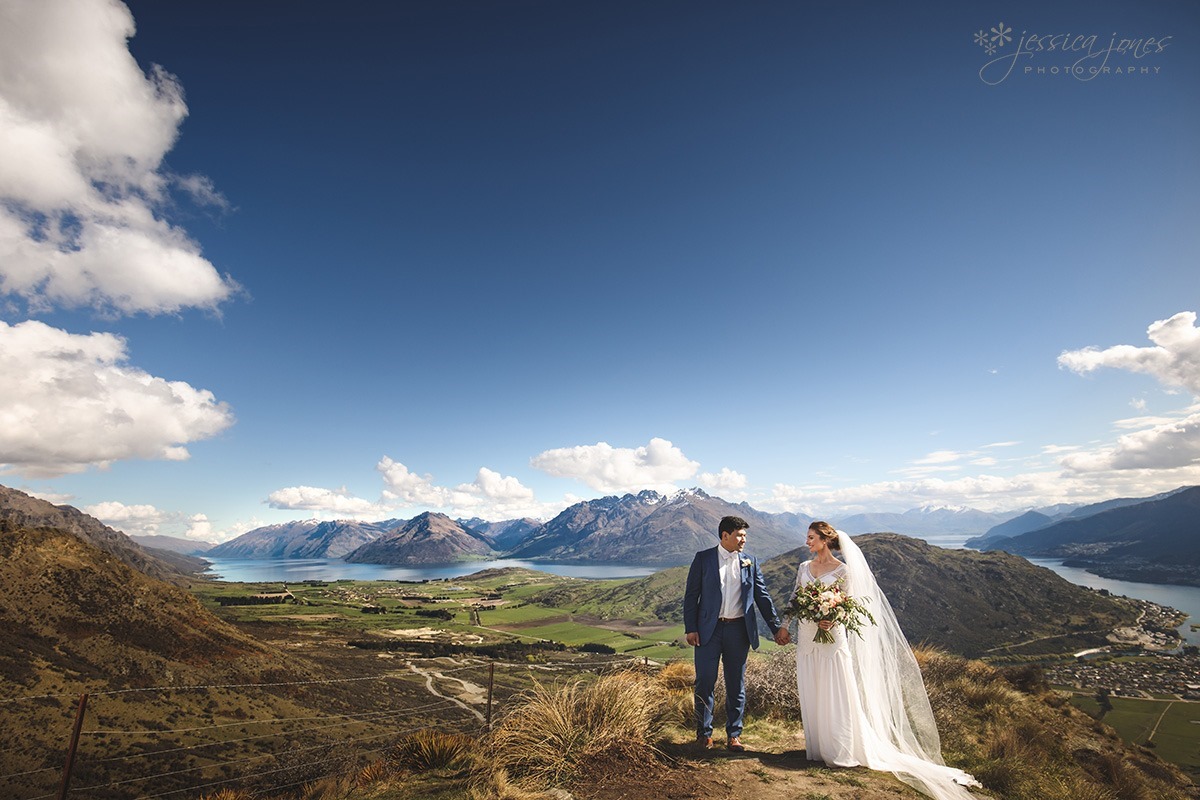 So I bet you've been hanging out for the proposal story, right? Well, this was not your conventional proposal. This is a proposal story that goes to prove just how much they adore each other. Imagine an escape to Fiji for a holiday away together. Pep knew he wanted to be with Rachel for the rest of his life, and he'd asked her father for her hand in marriage and even called her best friend. He was almost ready to propose. But then, on the beach, Rachel bucked conventionality and proposed to Pep, who obviously said yes! Efficient and keen as mustard to secure her best mate, Rachel even had the ring to seal the deal!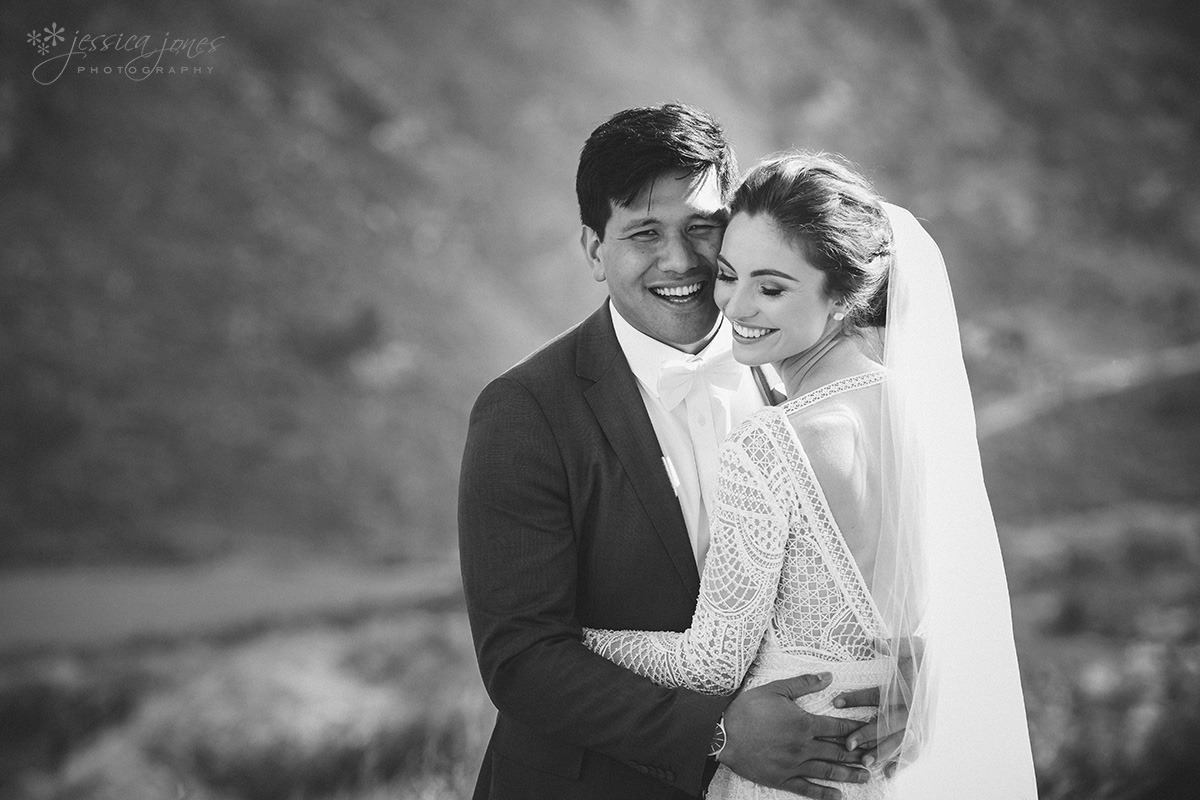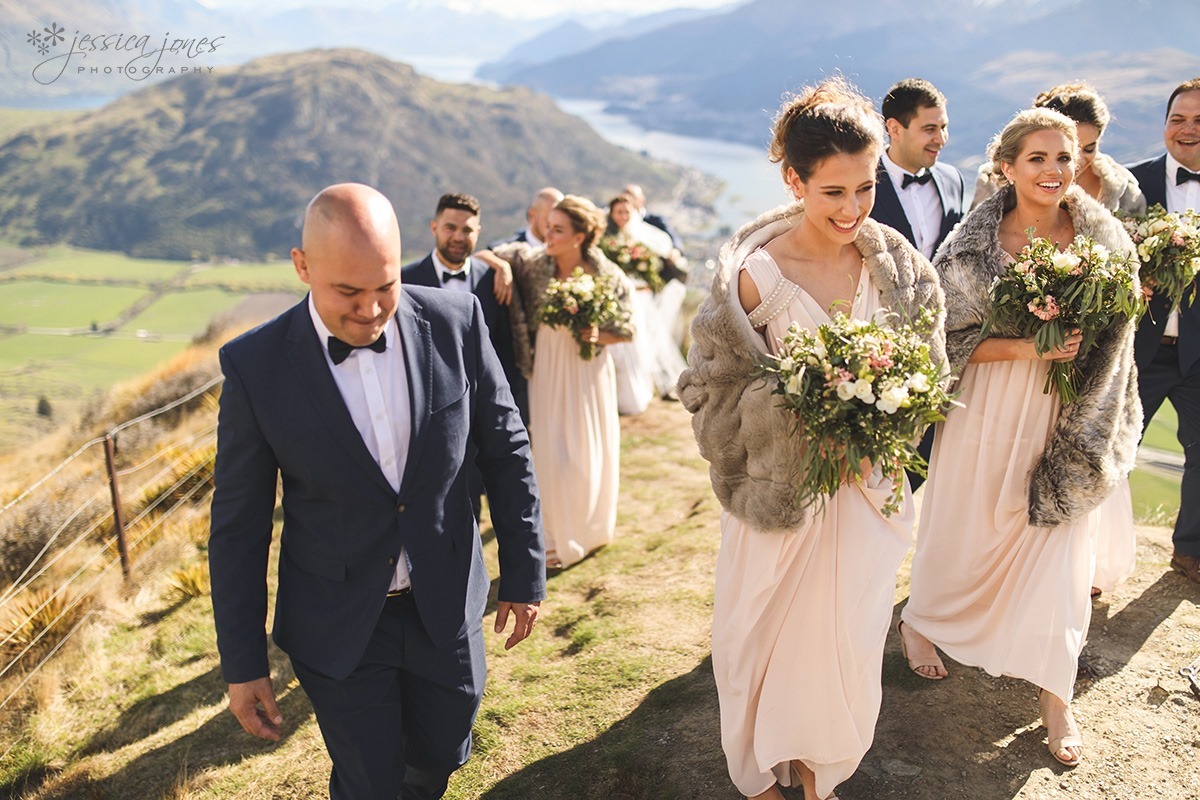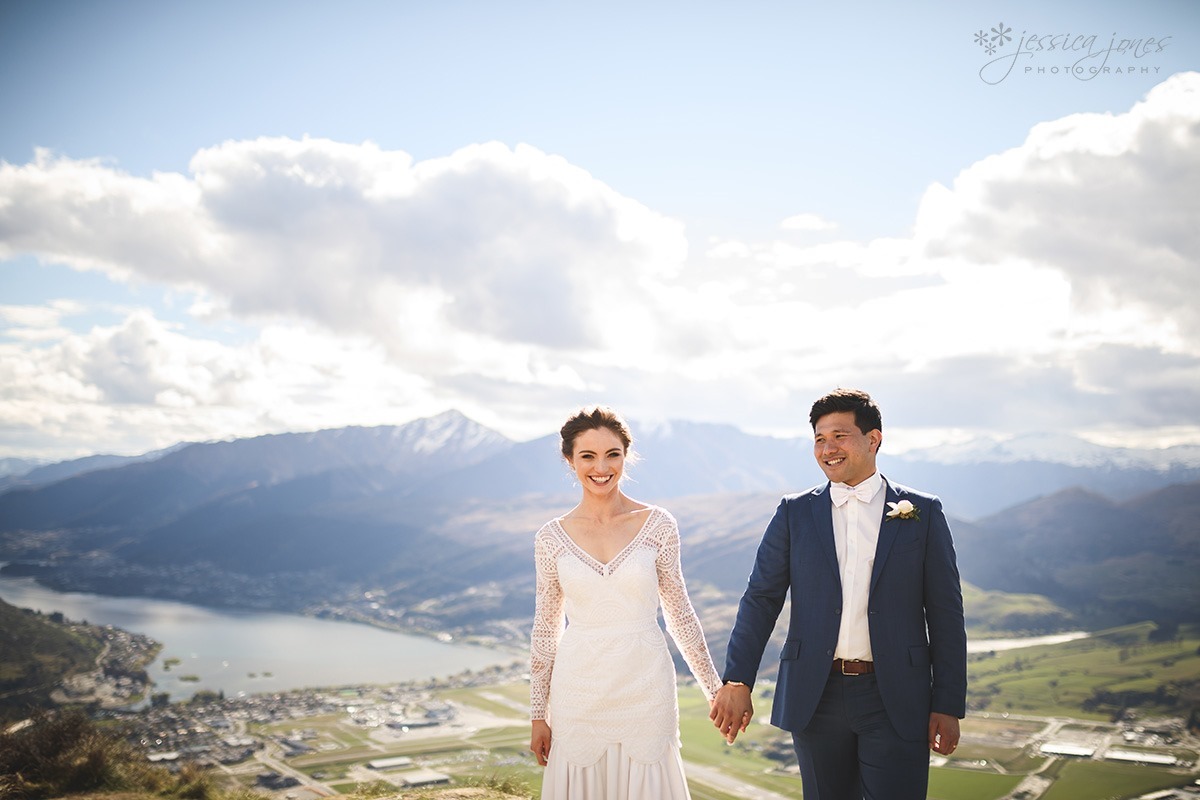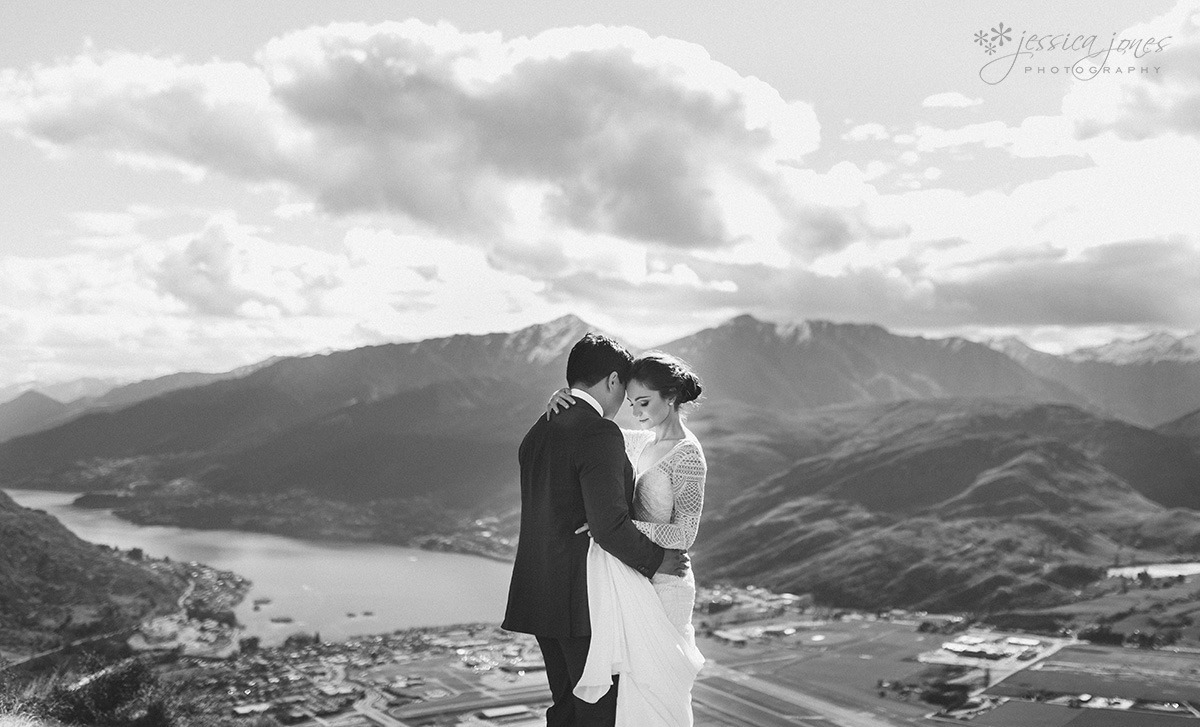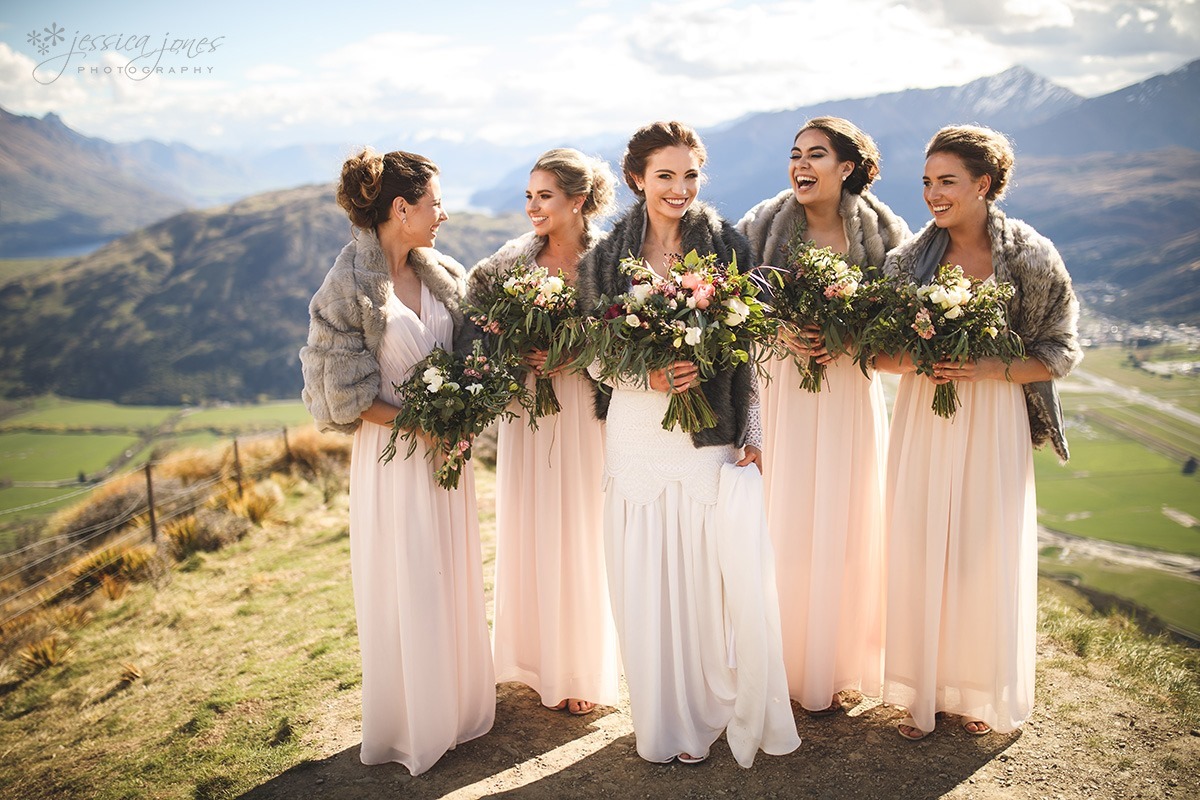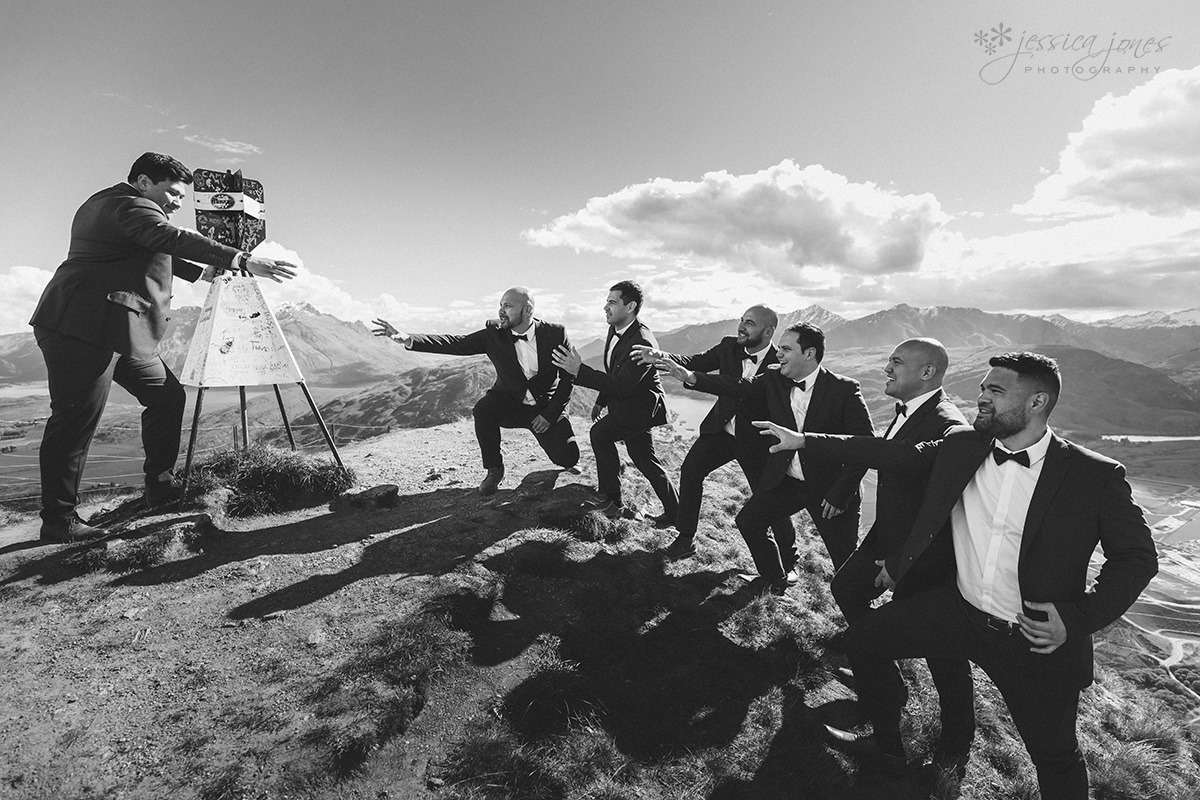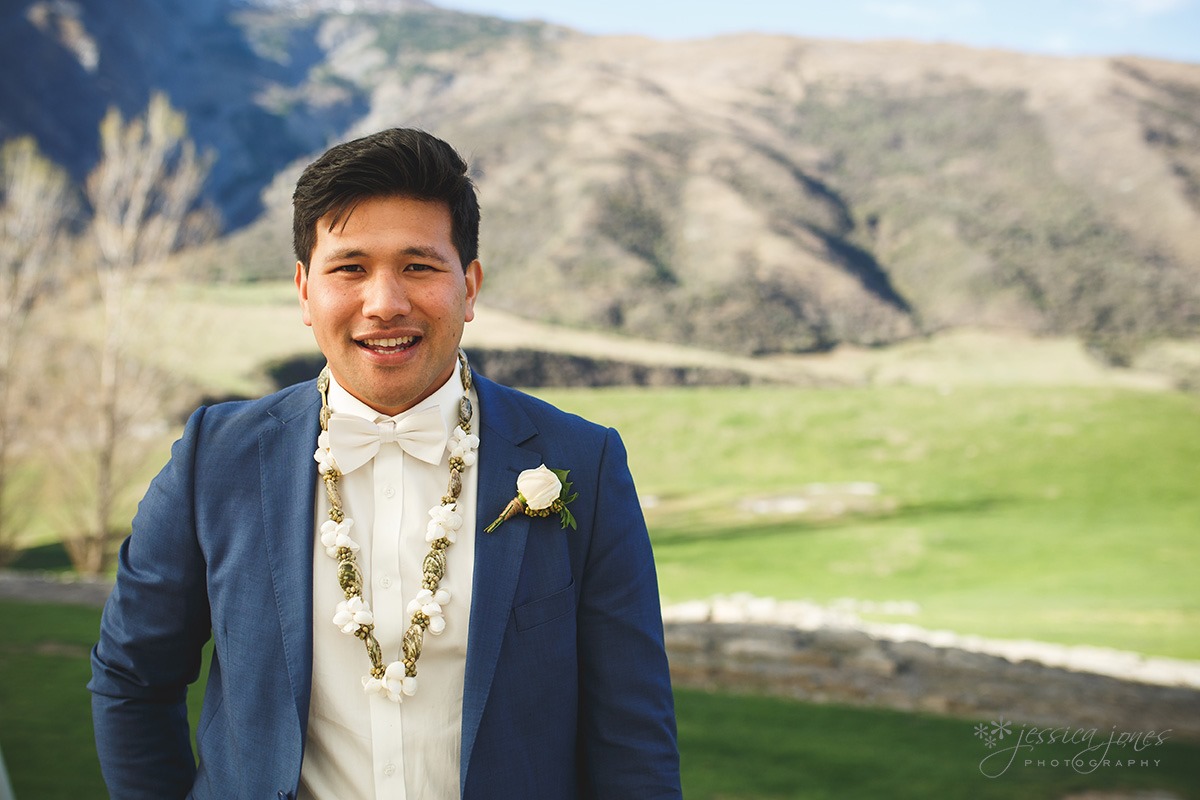 With our portrait time coming to a close, we headed over to Peregrine Winery where the guests were enjoying their time together under this incredible wing shaped shelter.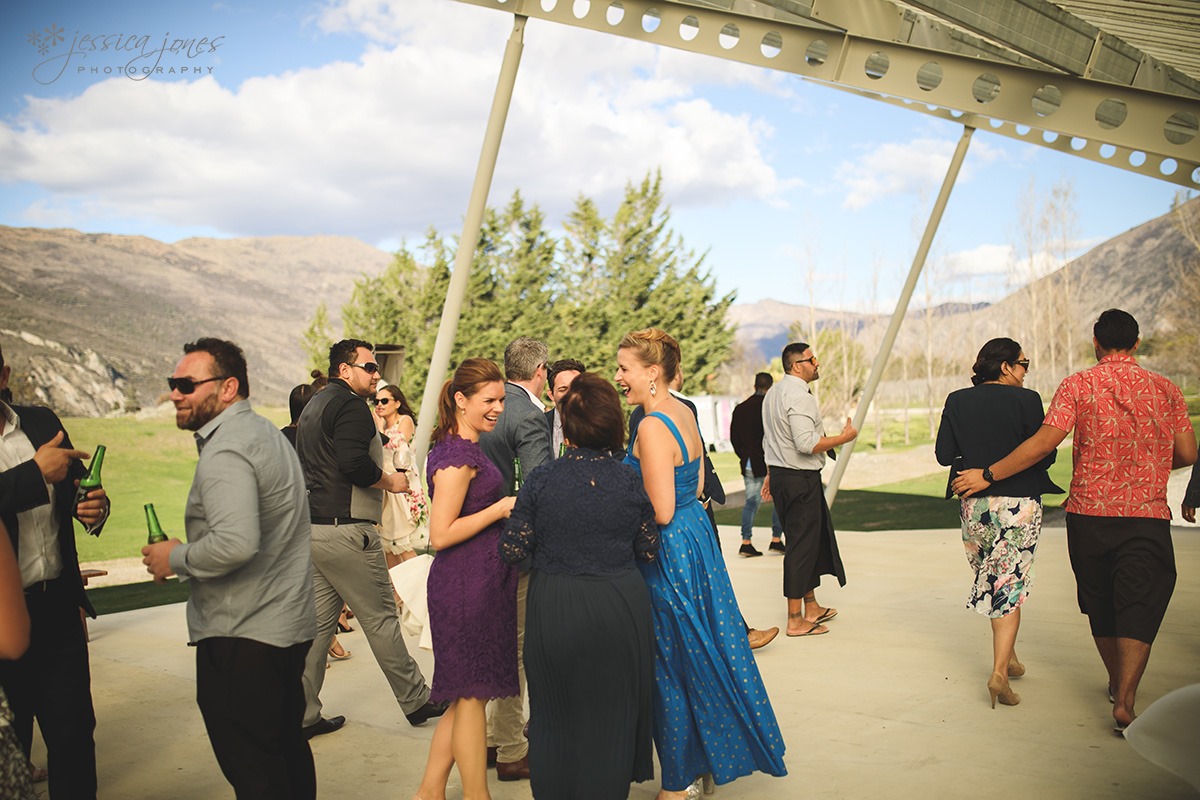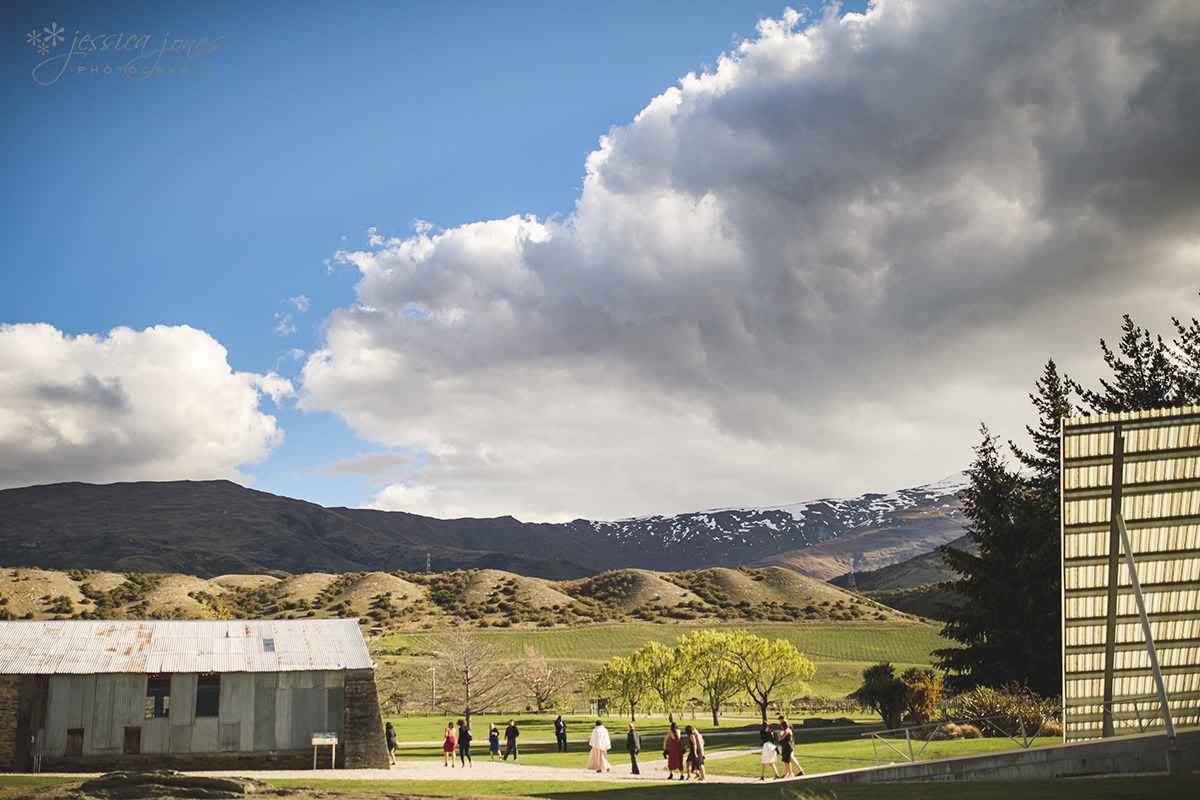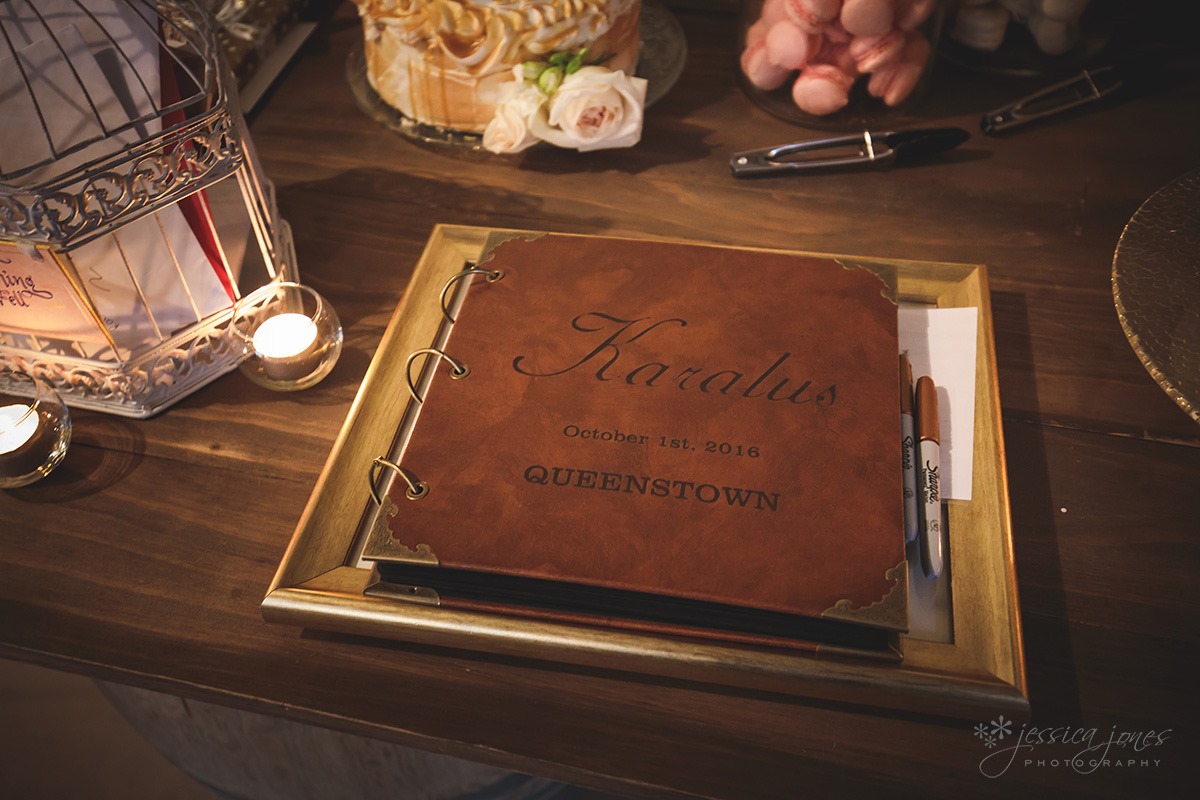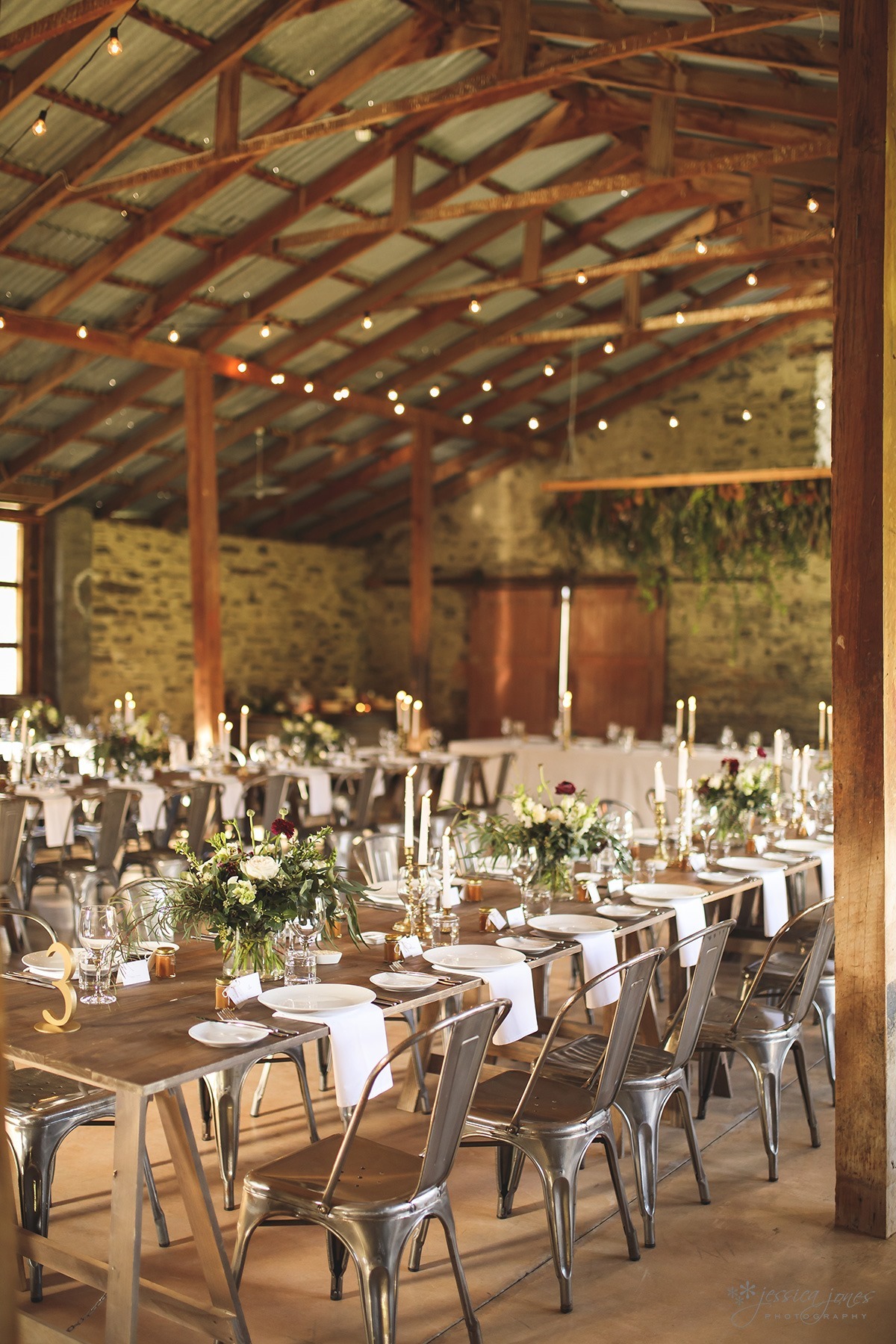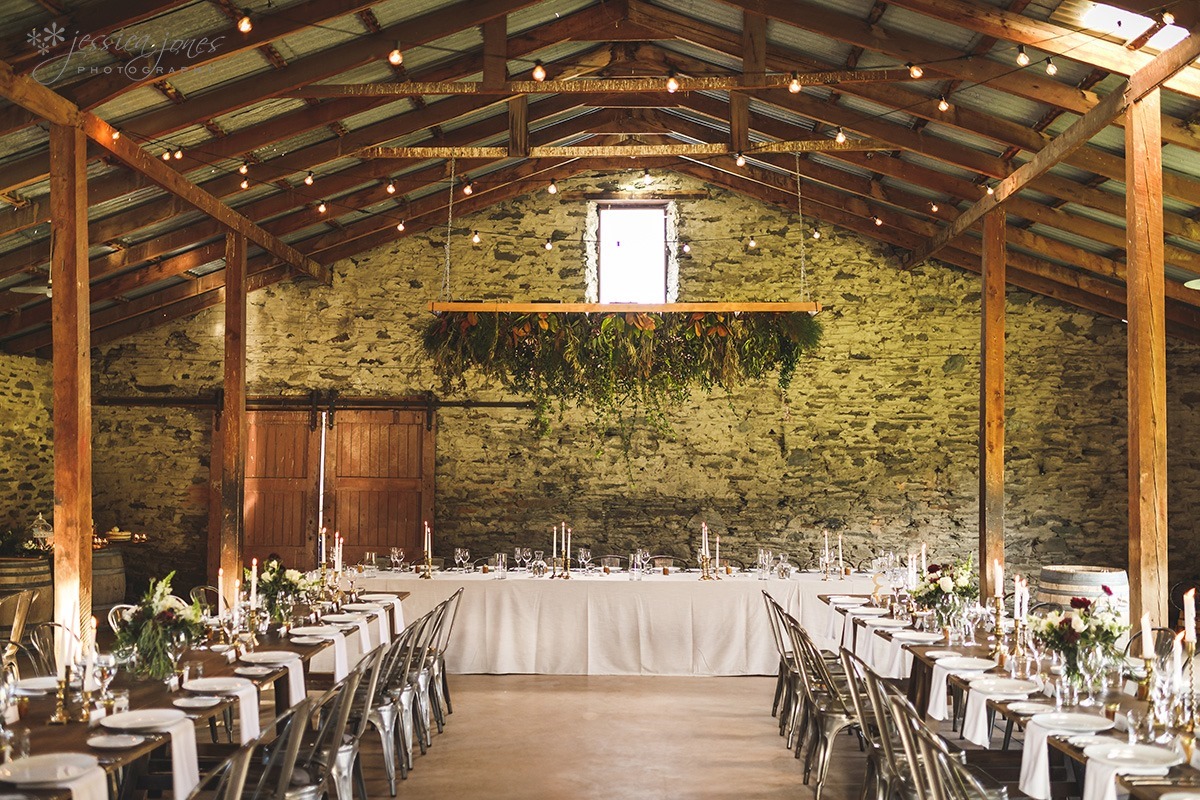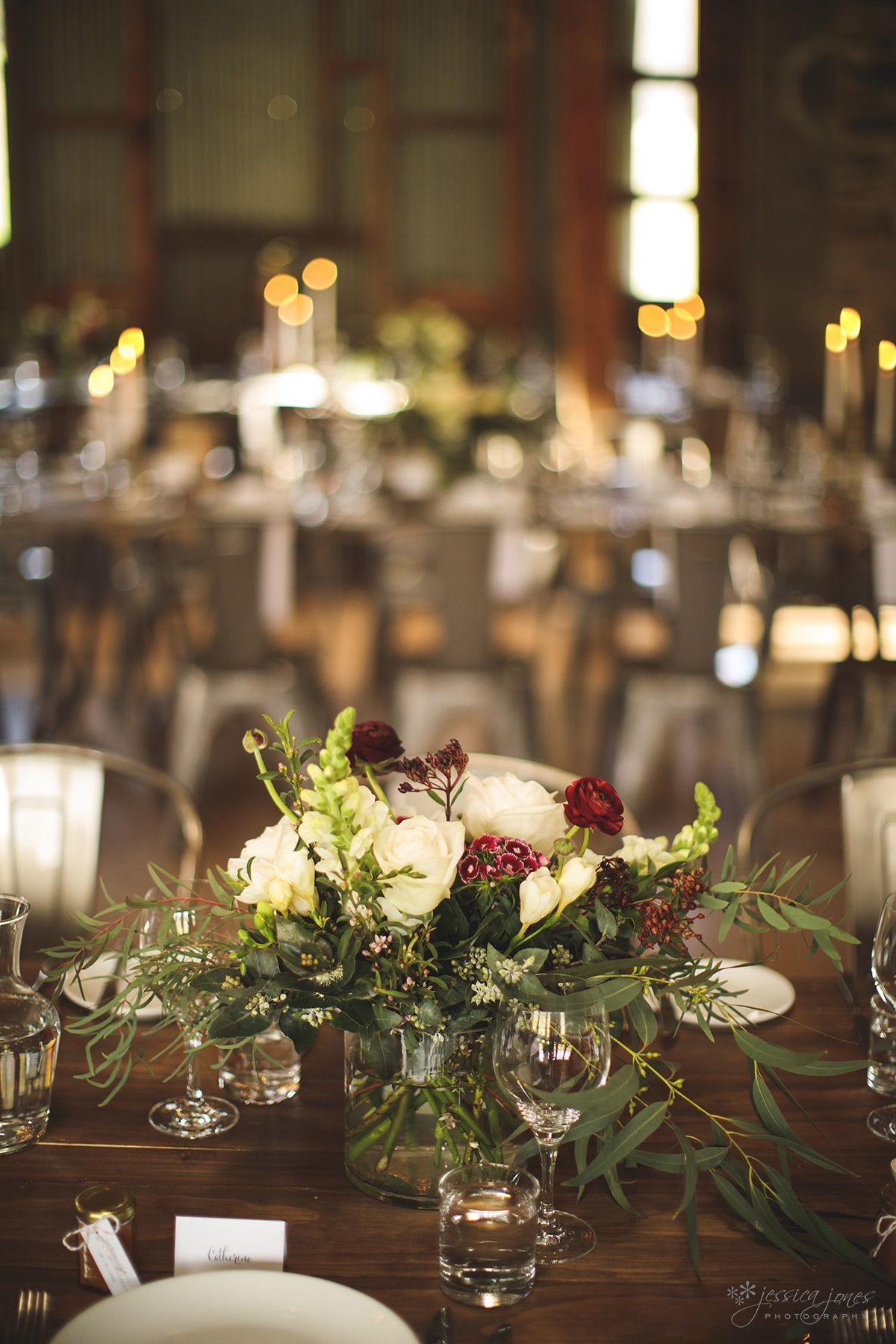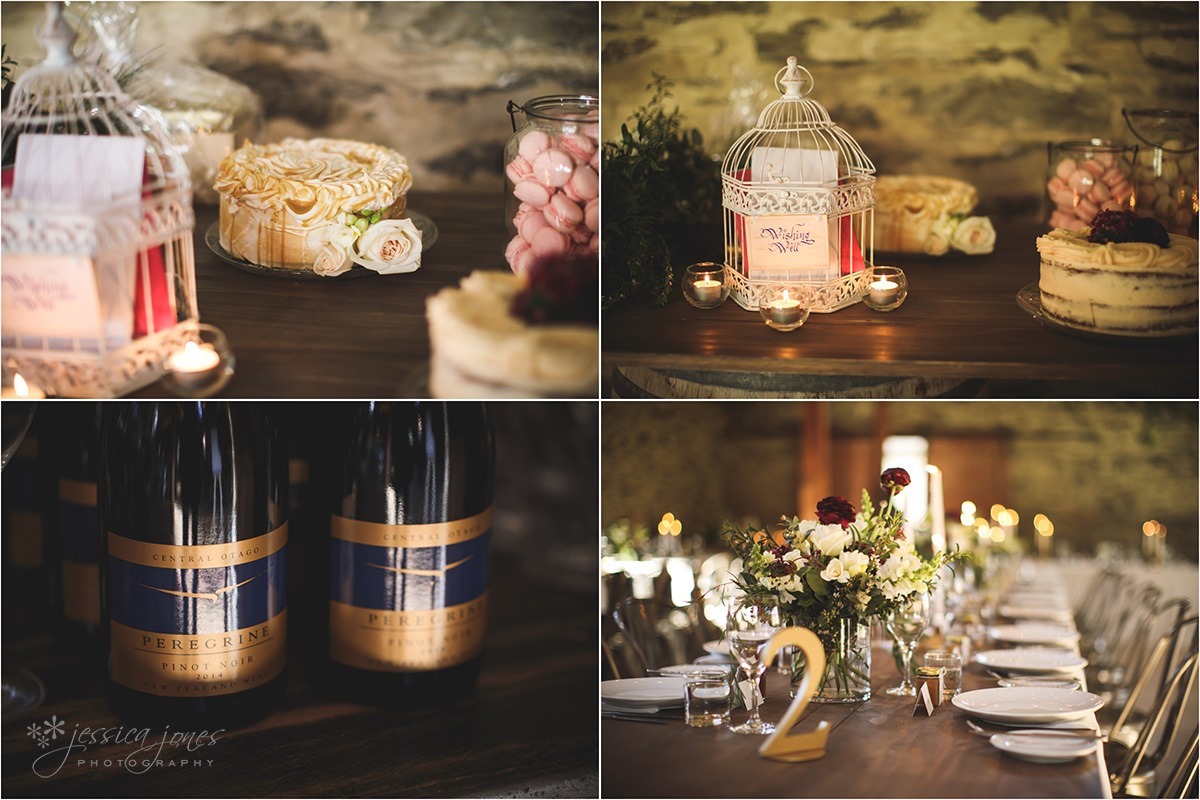 While the guests got seated and comfortable inside, the bridal party made the most of the photo booth.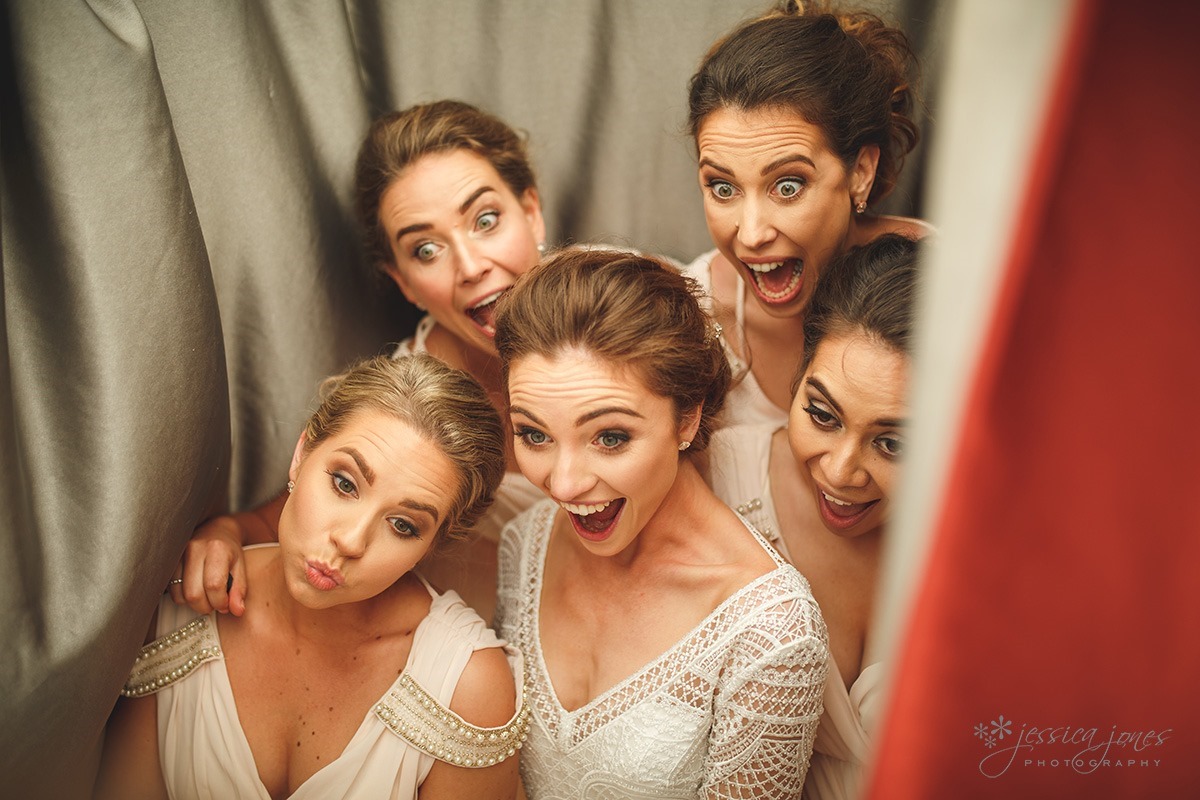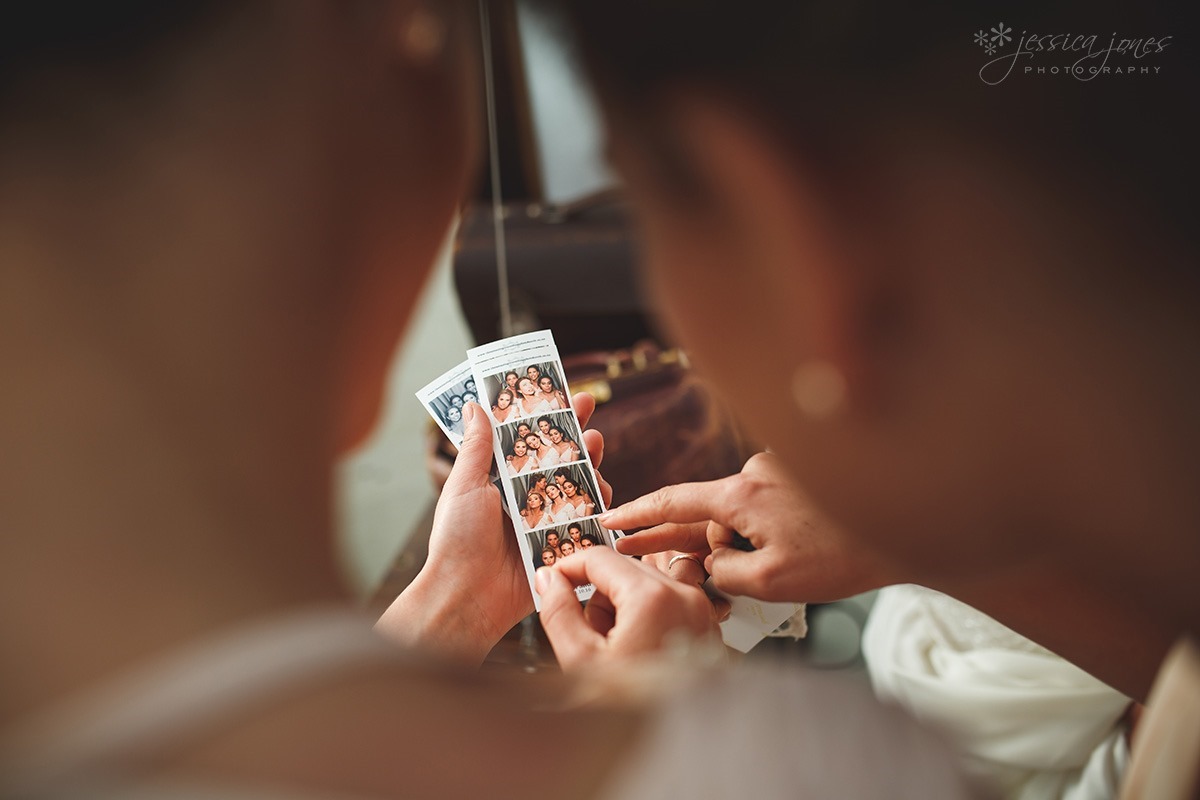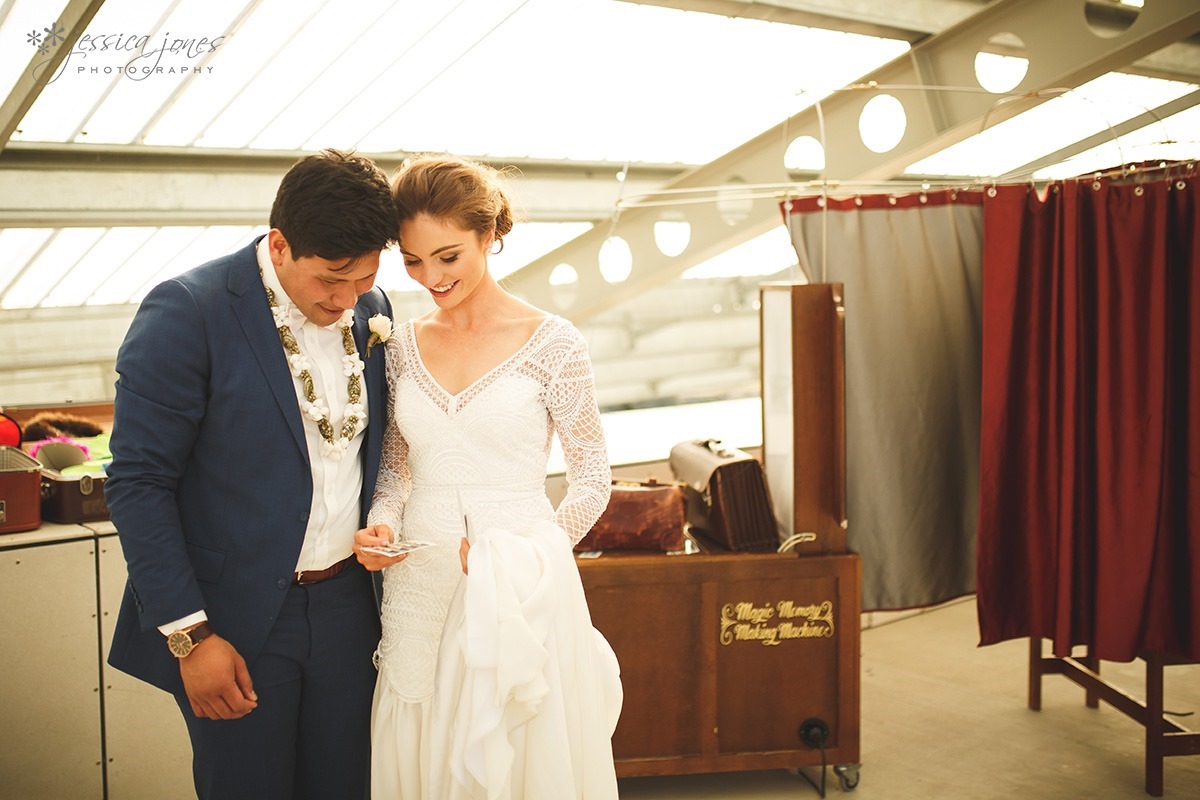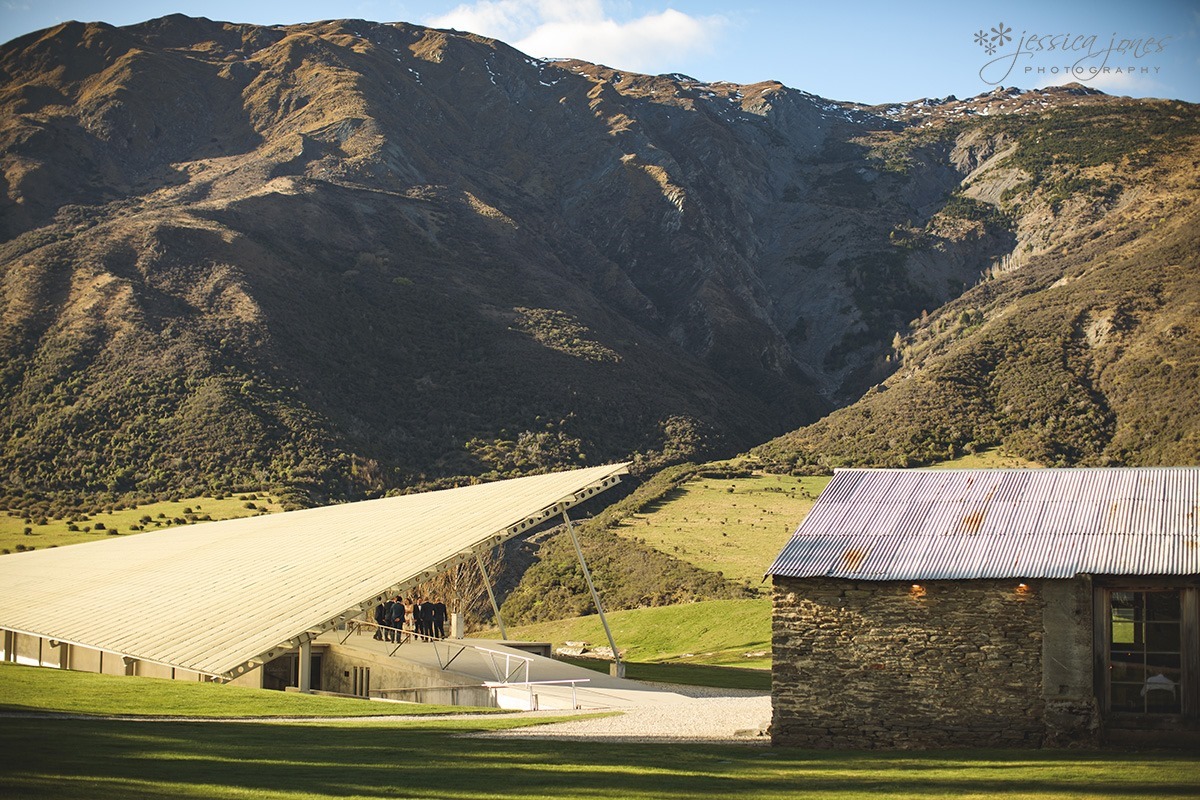 If you could bottle the energy and enthusiasm of these guests, I reckon you'd do rather well for yourselves.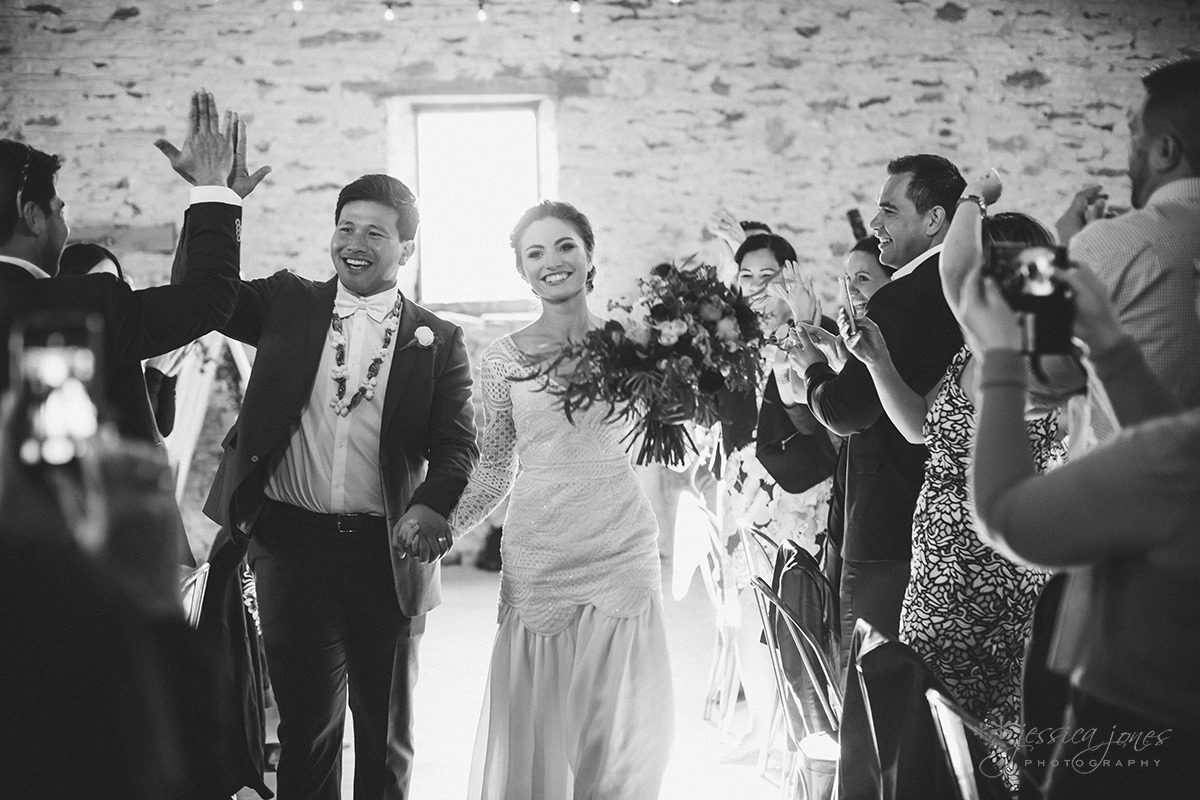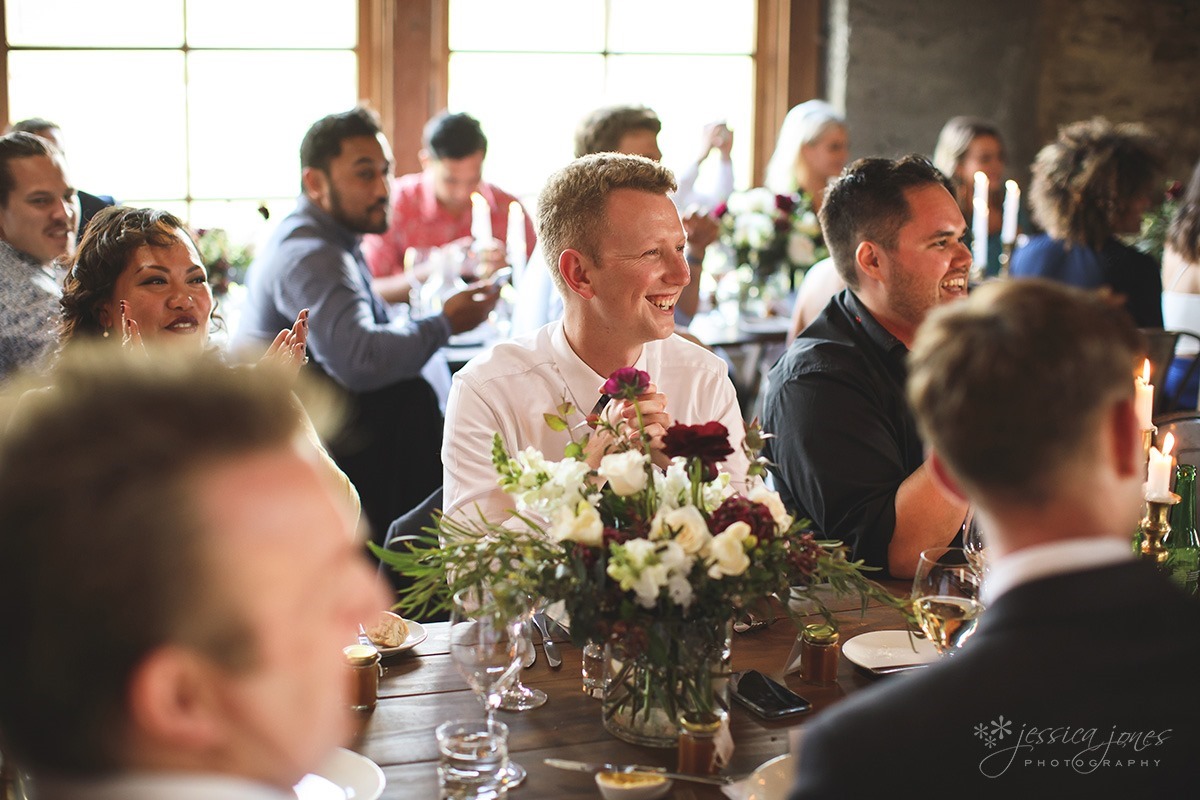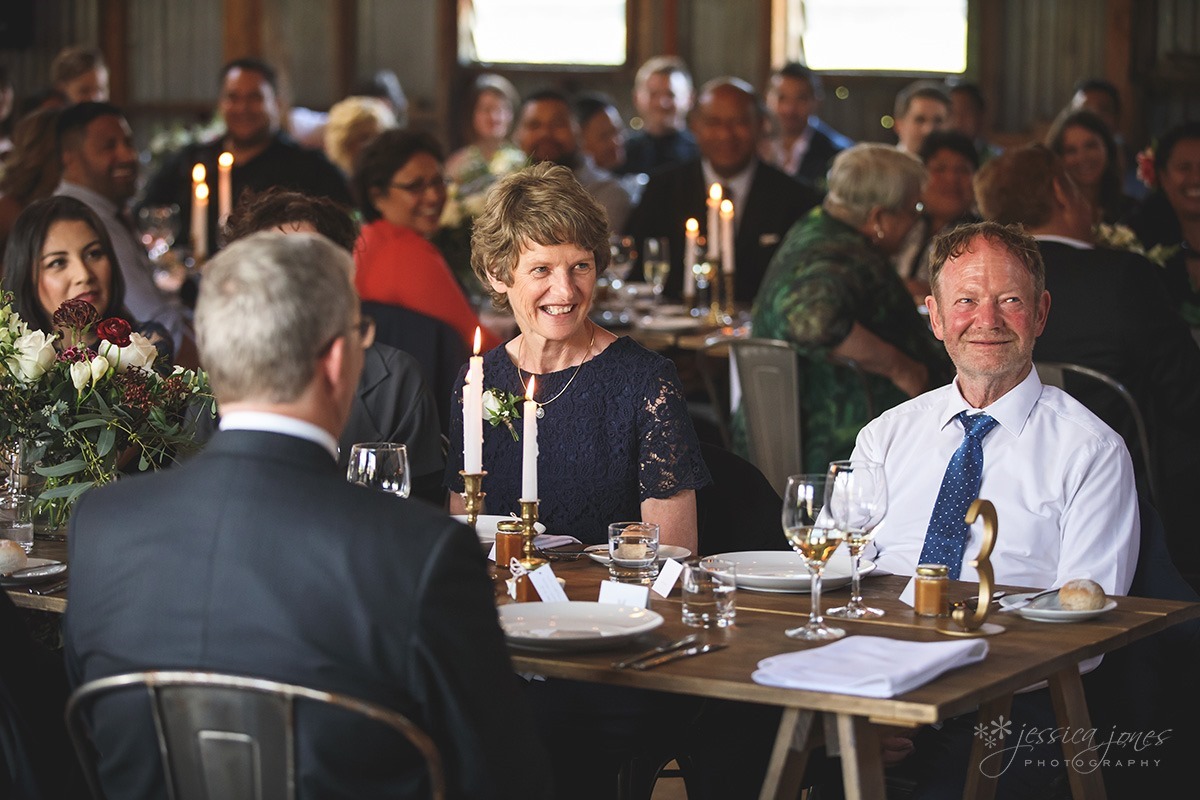 Something about rugby, I think…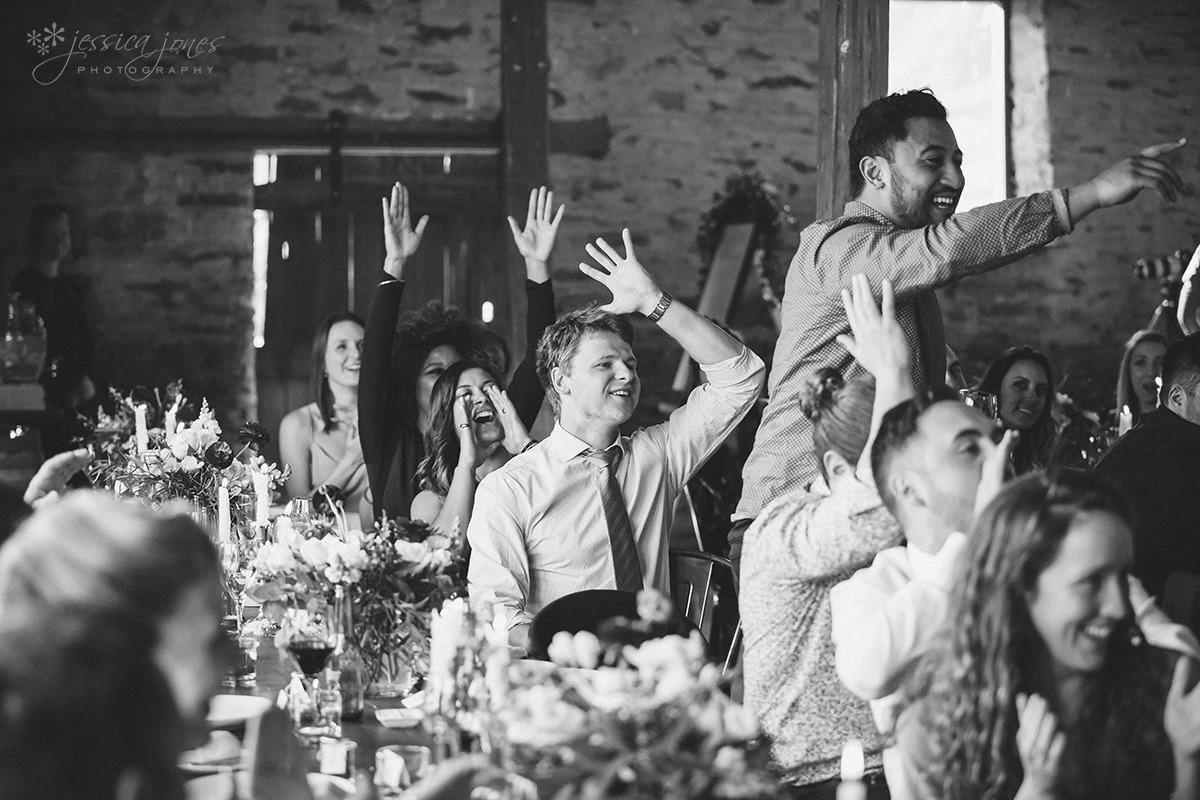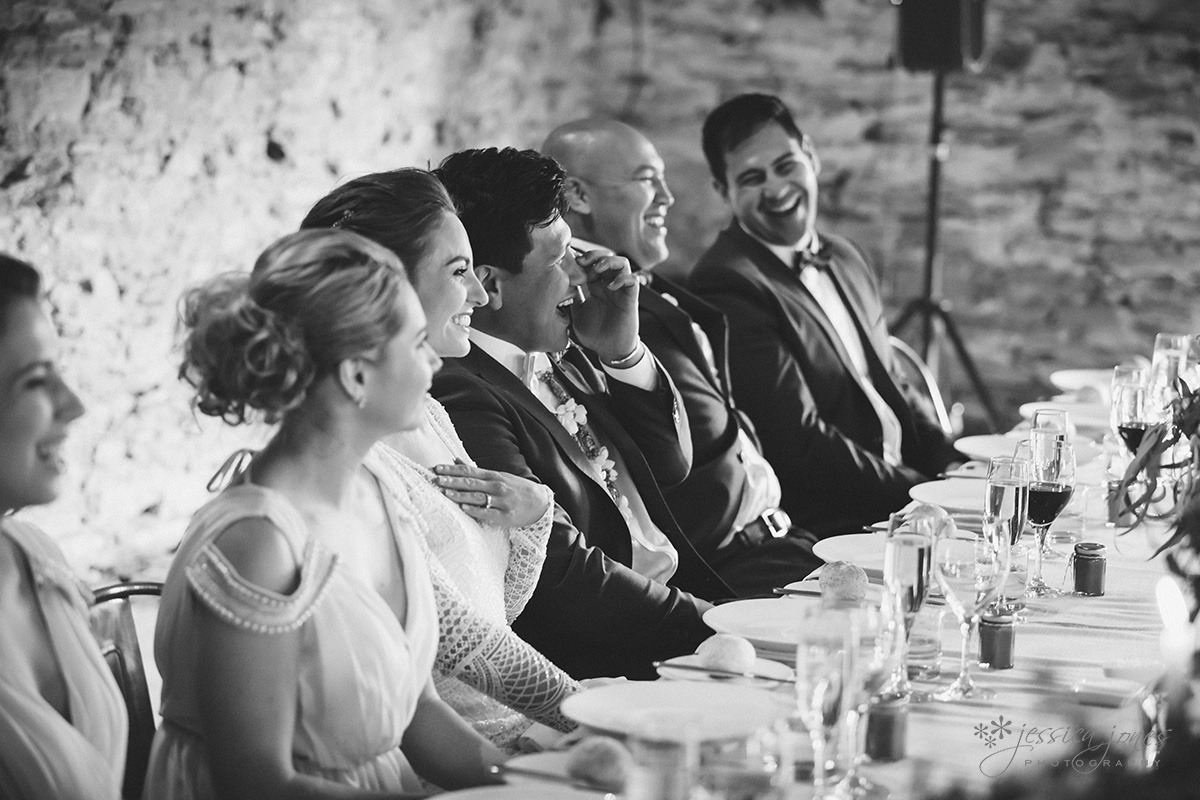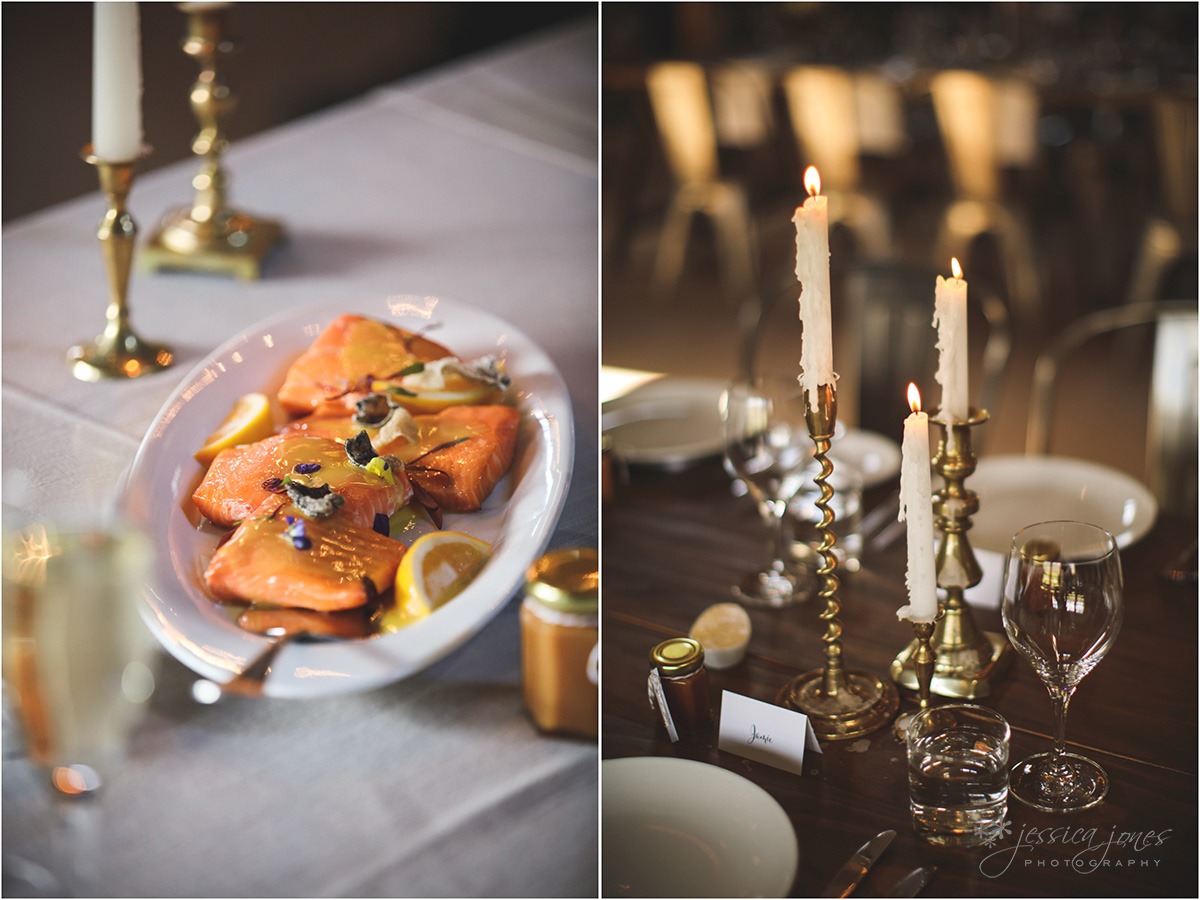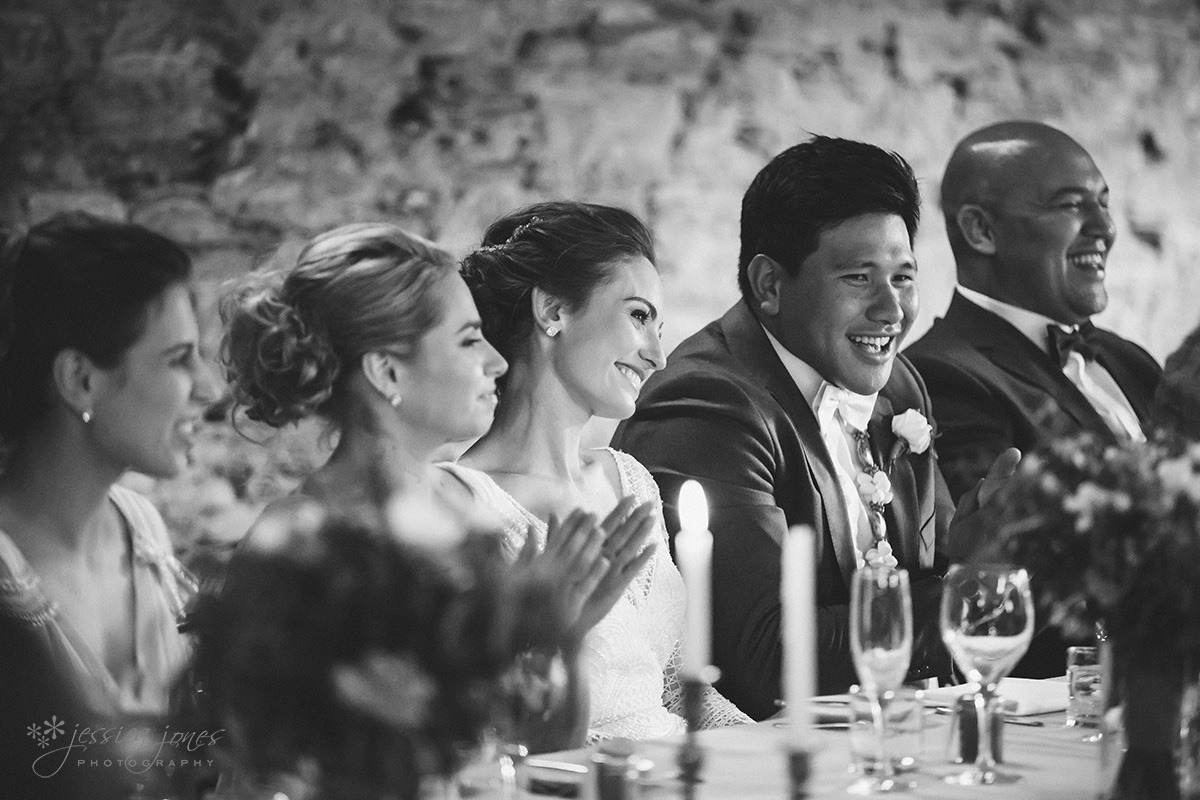 Pep, just in case you're ever wondering, she's a big fan of yours.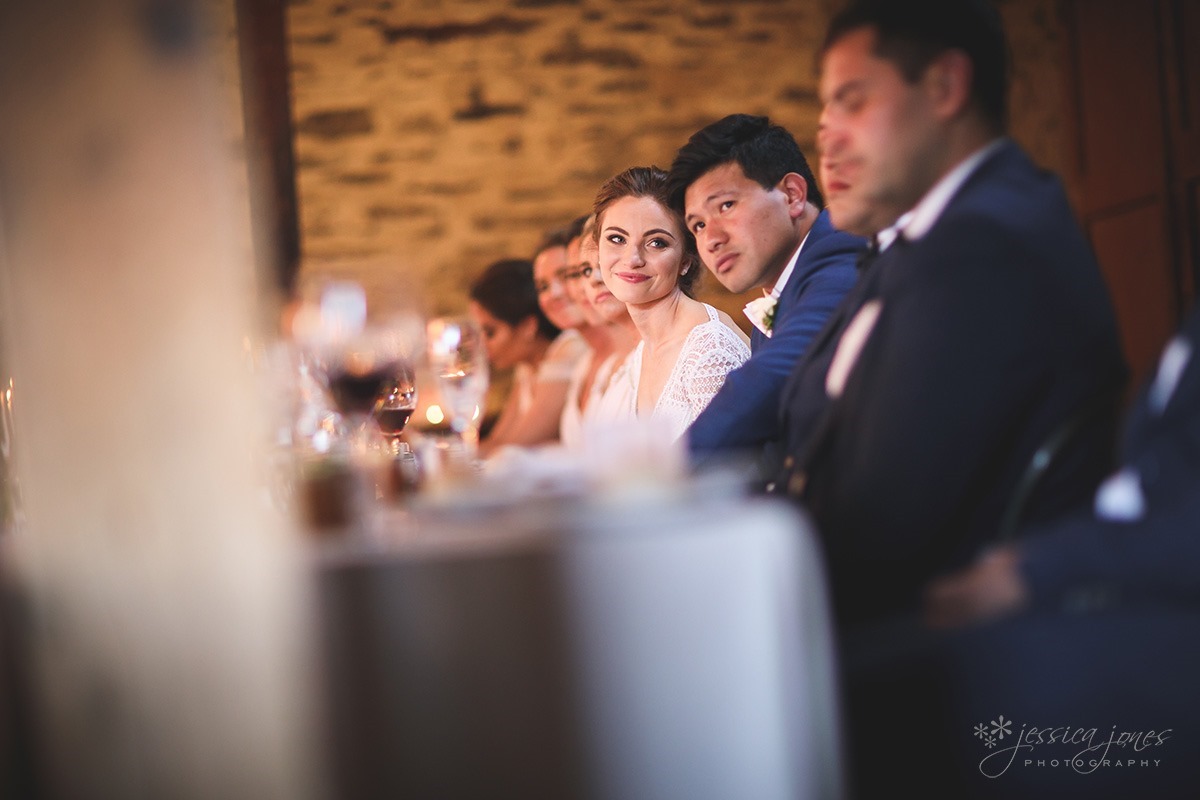 Have you ever seen a Mum more proud? Beautiful.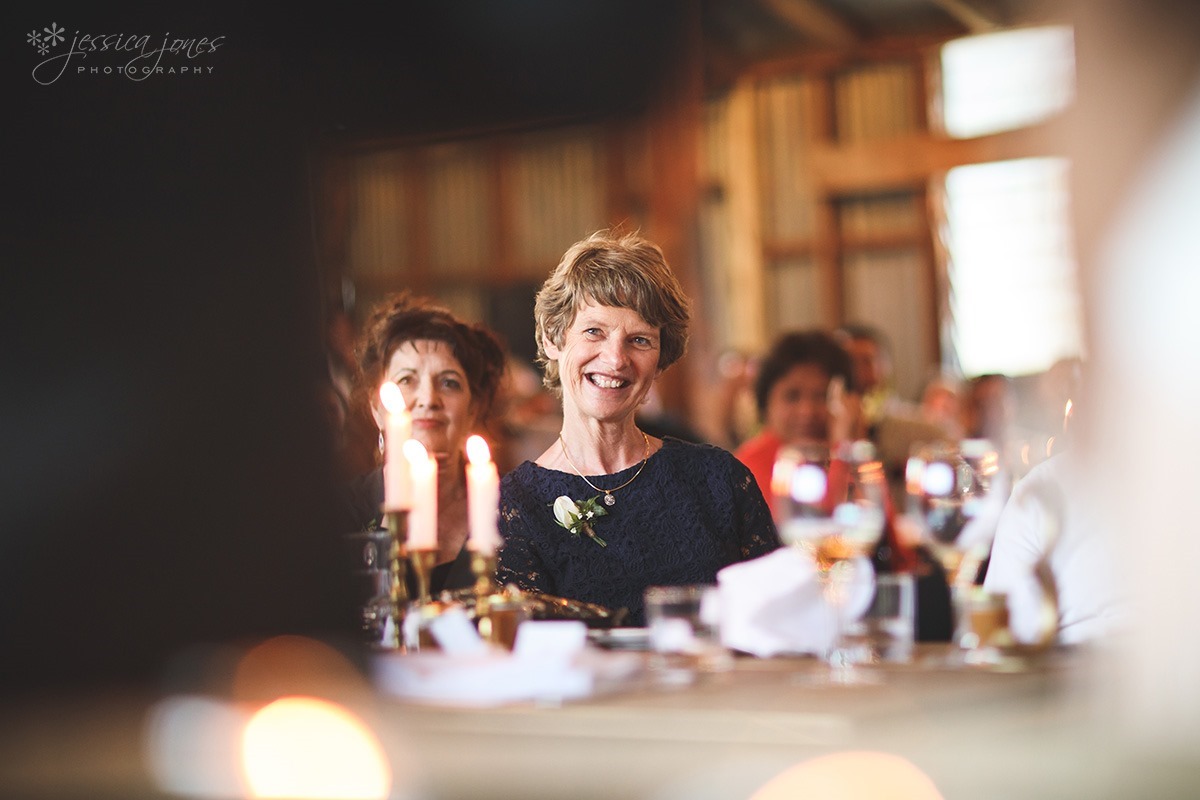 Pep has the most incredible family. A large and supportive family who love ever so generously. Maybe it's because they're Samoan, maybe it's because they are just fabulous people, or maybe it's a little bit of both. I only spent the evening with them, and I'd quite happily join the Karalus clan.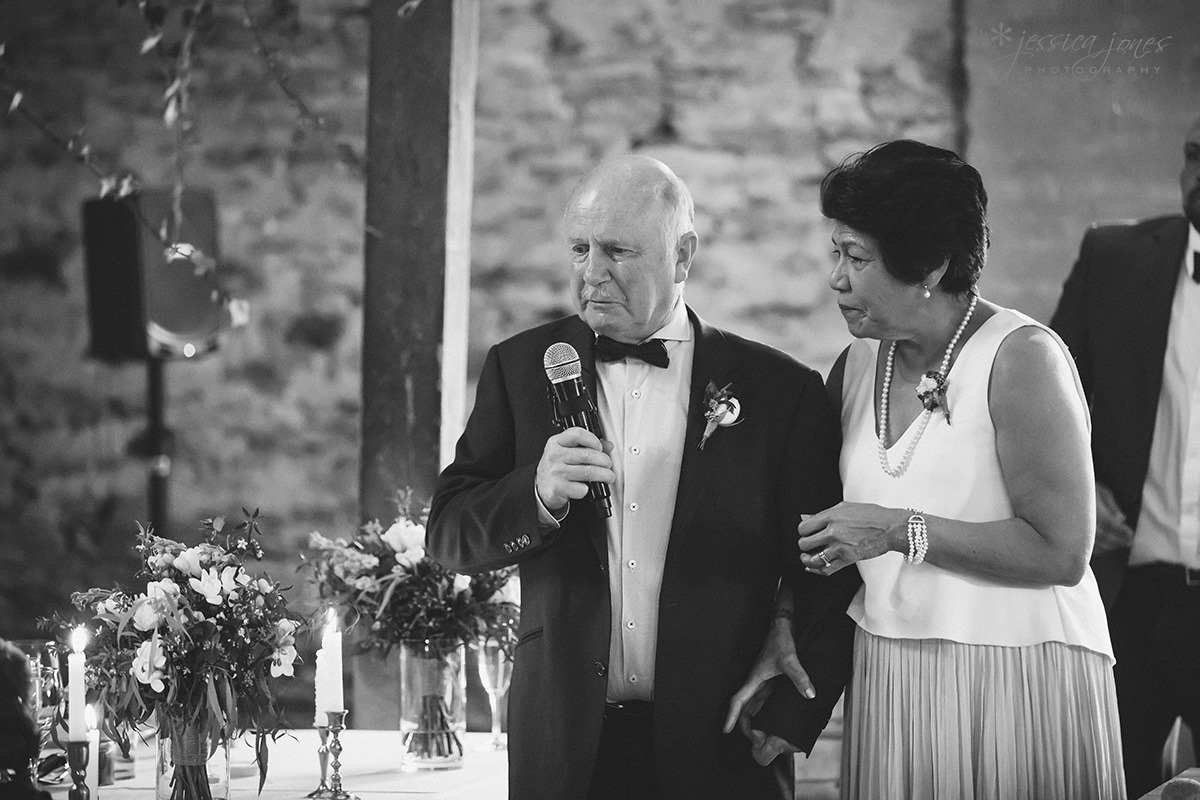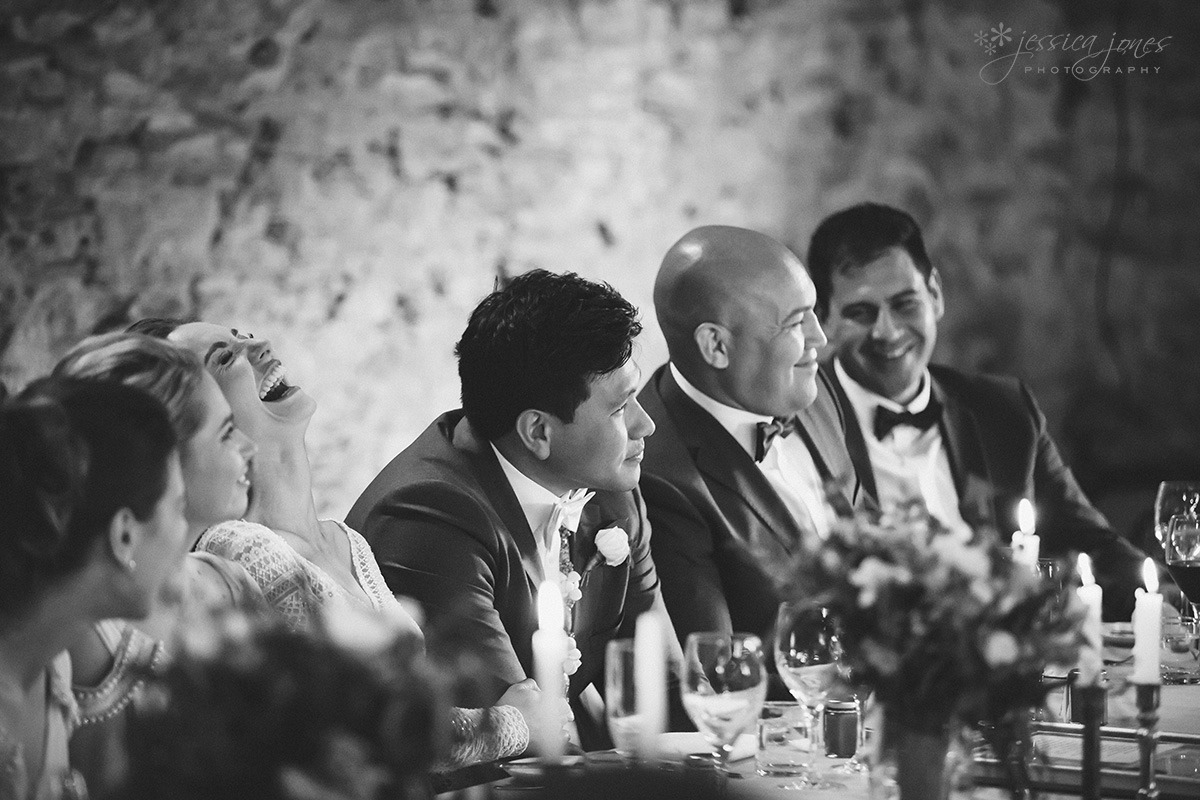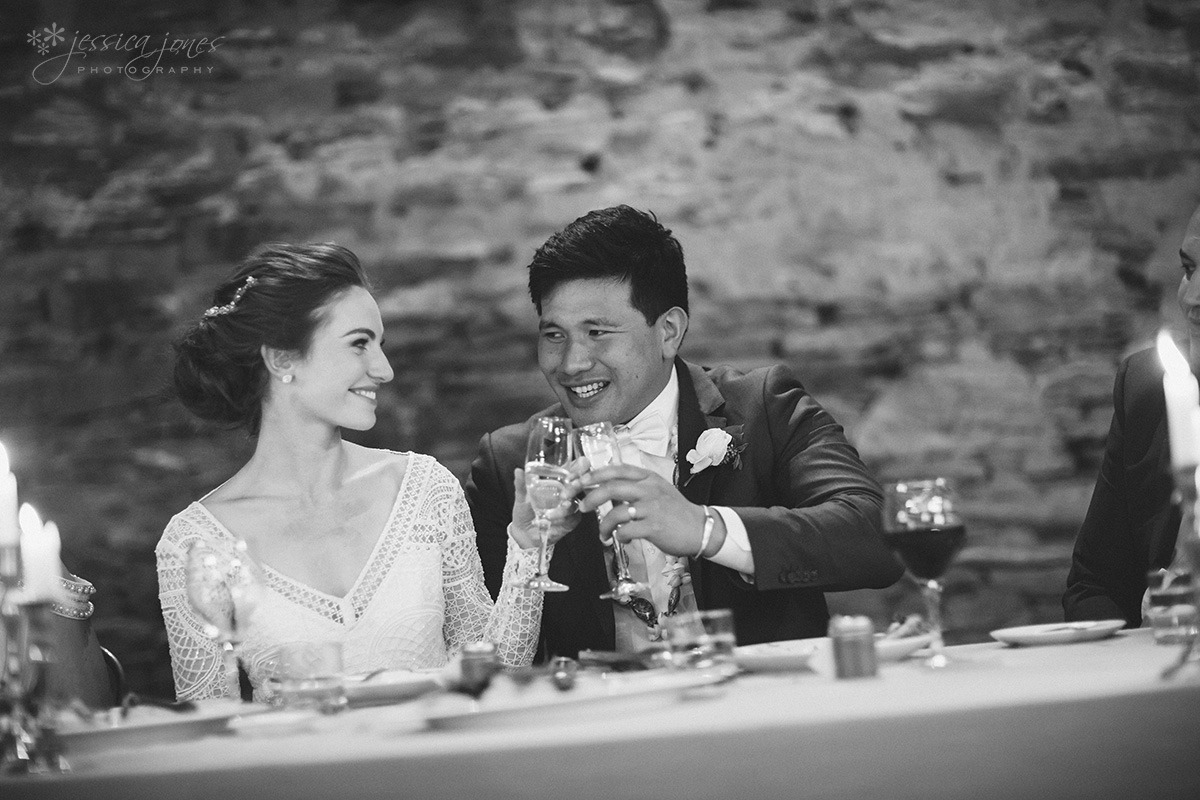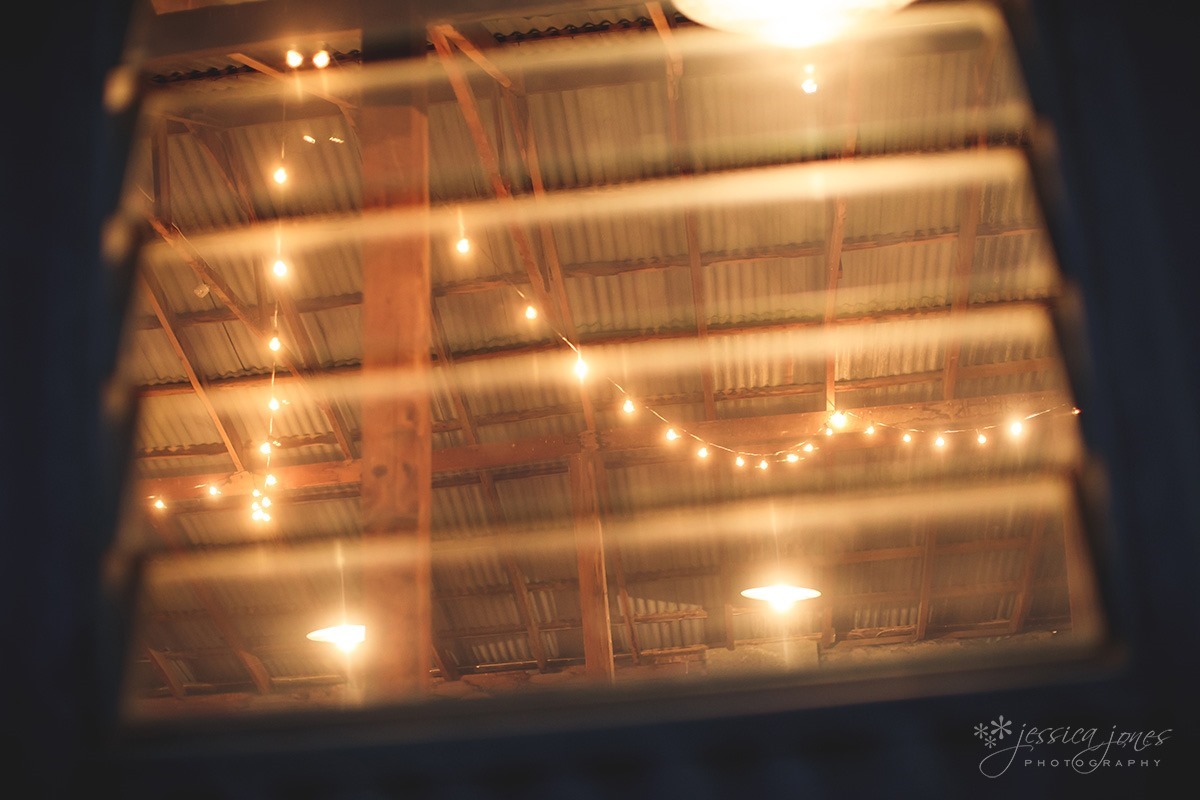 It wasn't officially time to dance yet, but that didn't stop these guys from sneaking a quick dance in here and there.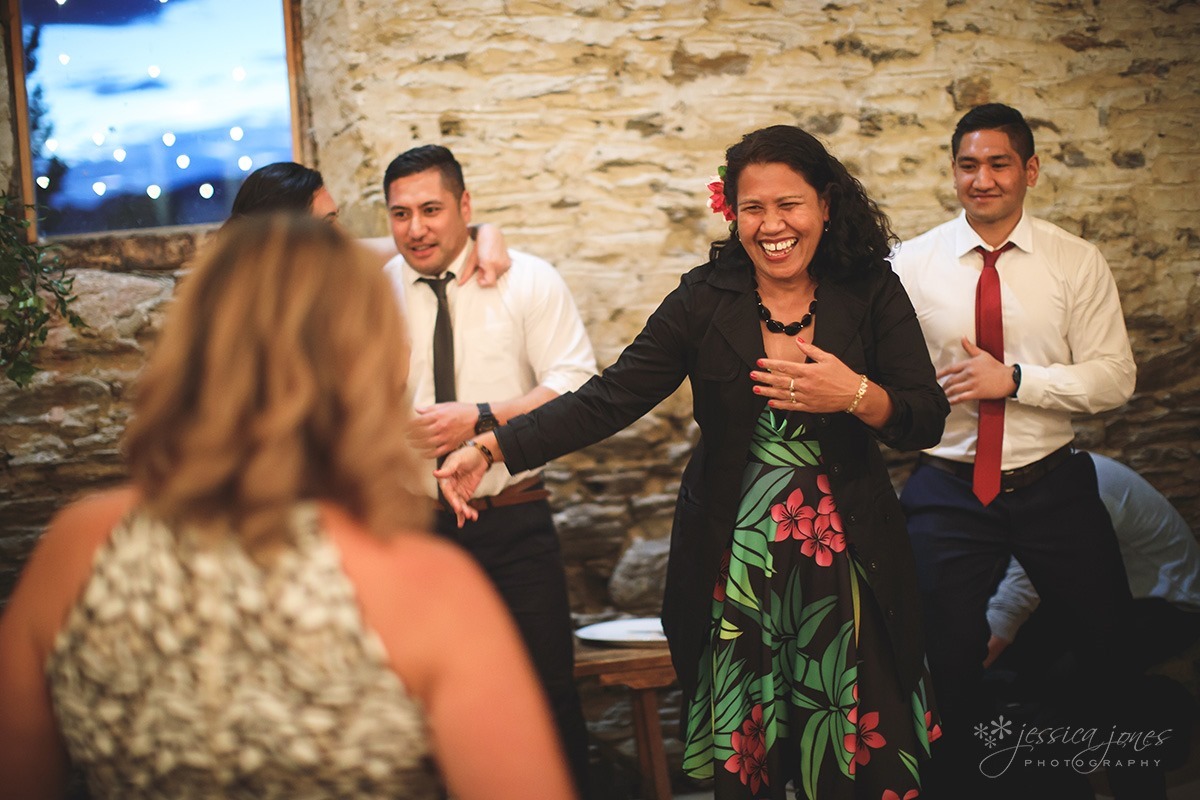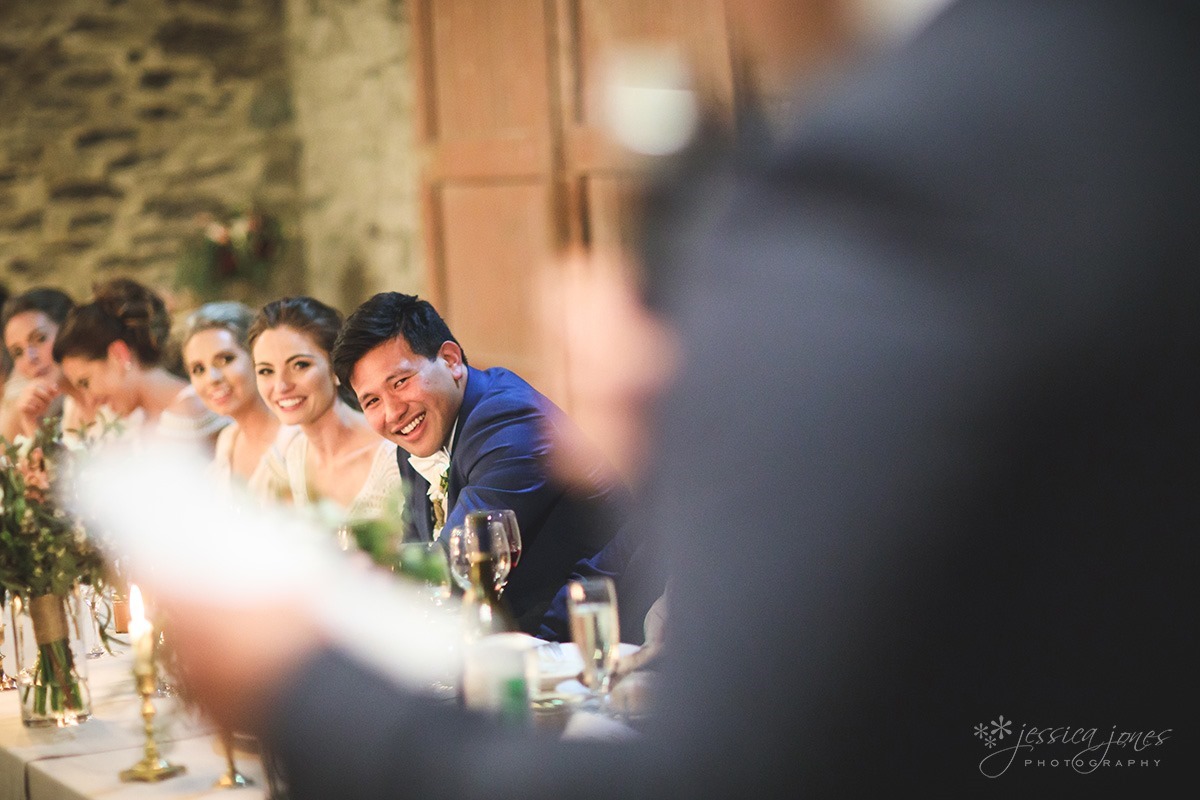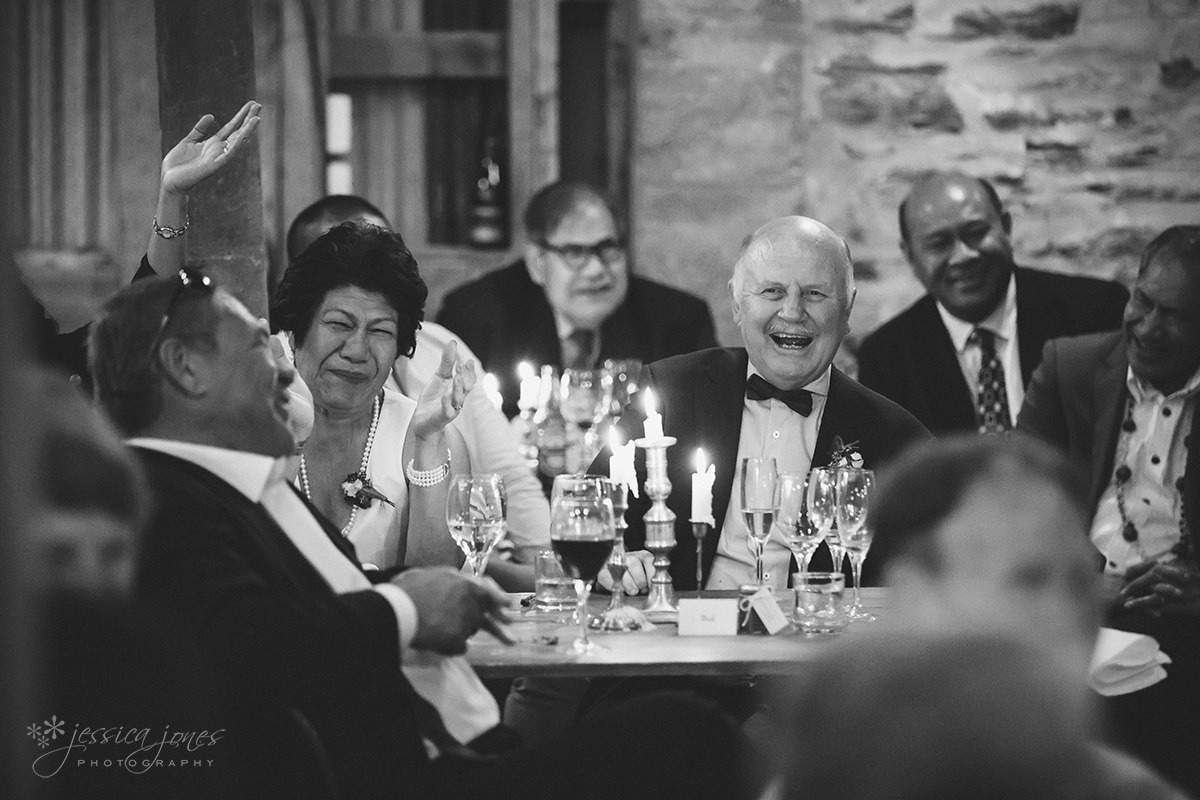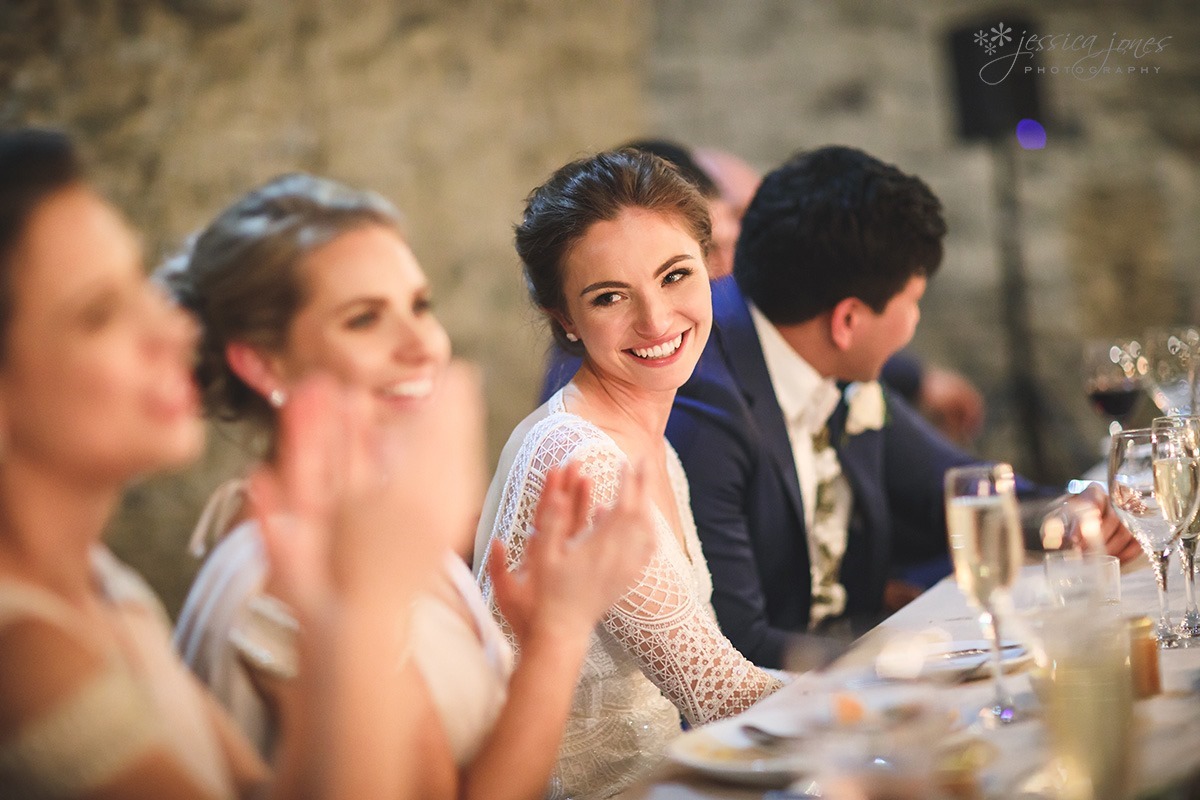 More impromptu singing. Someone starts a song and everyone joins in.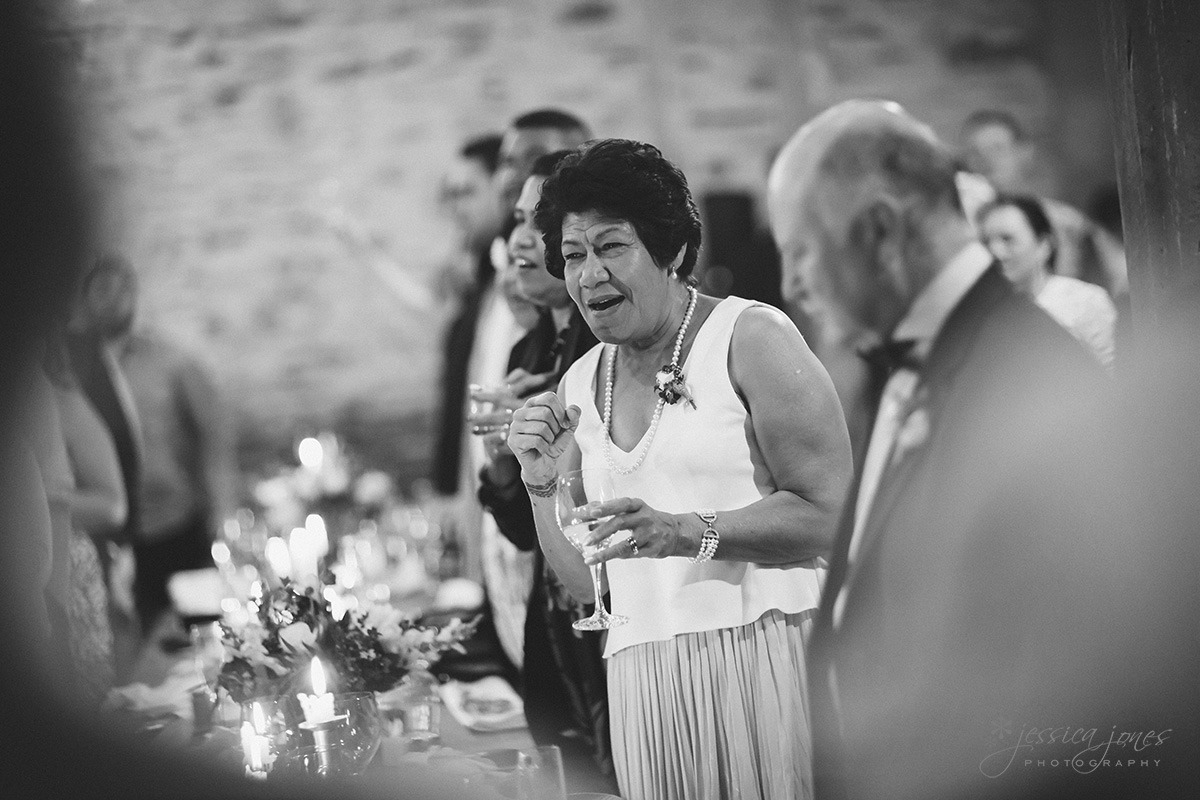 And sometimes impromptu dancing too.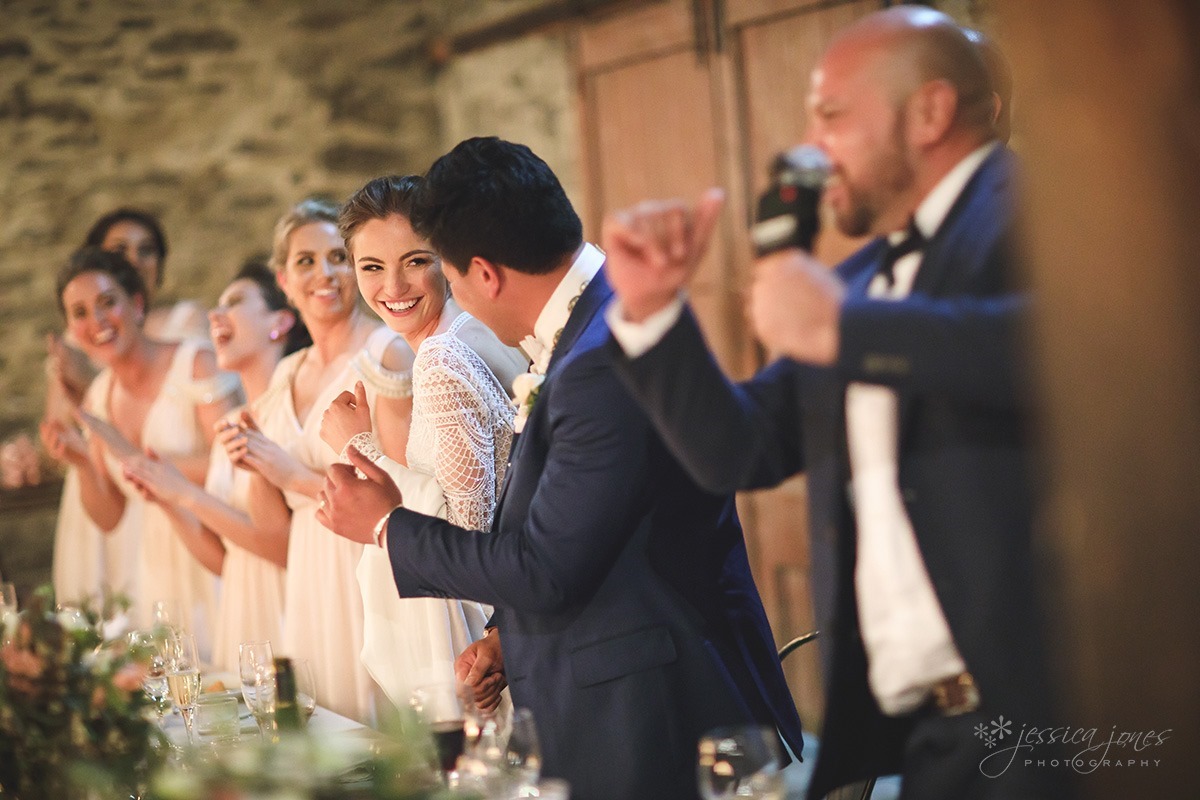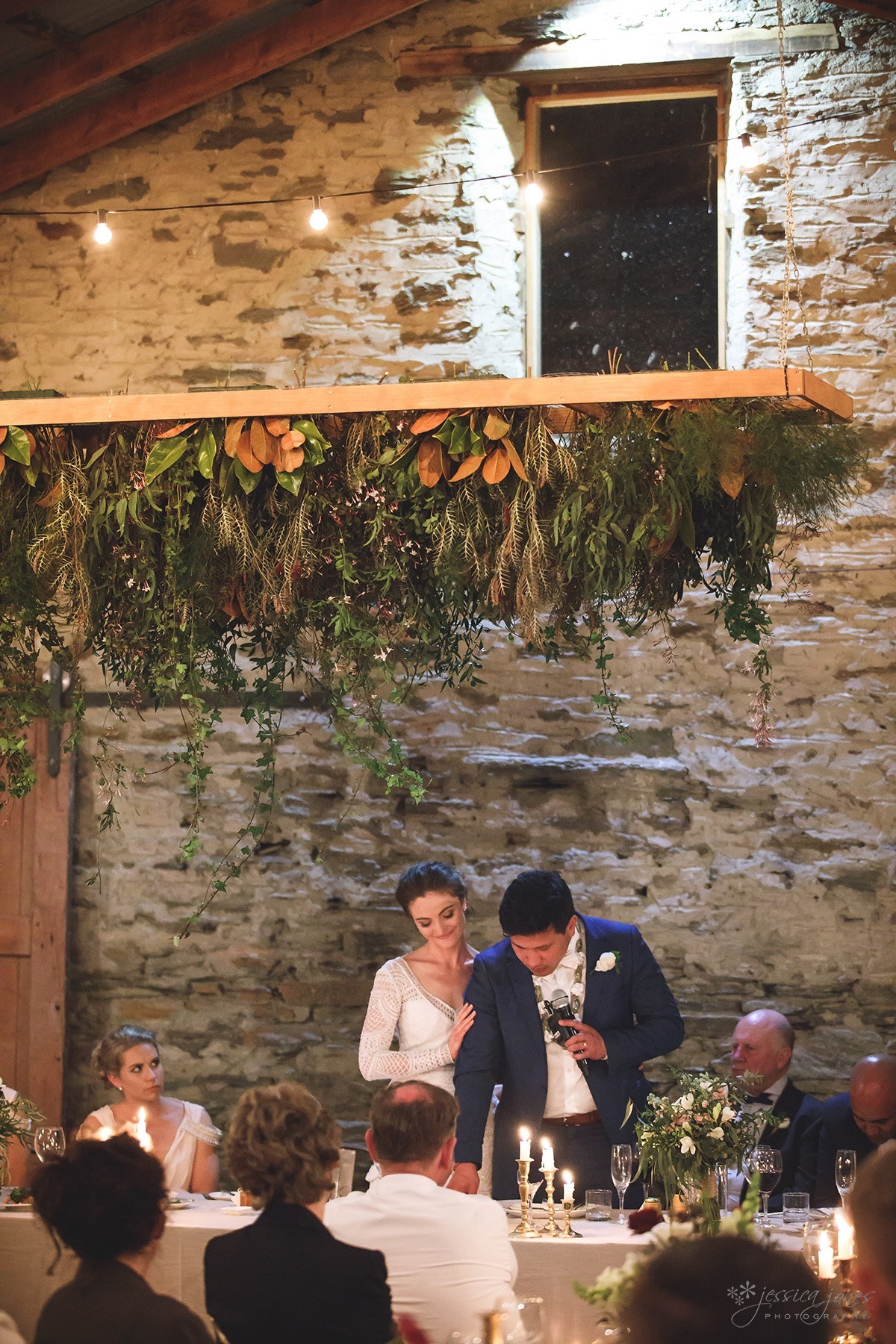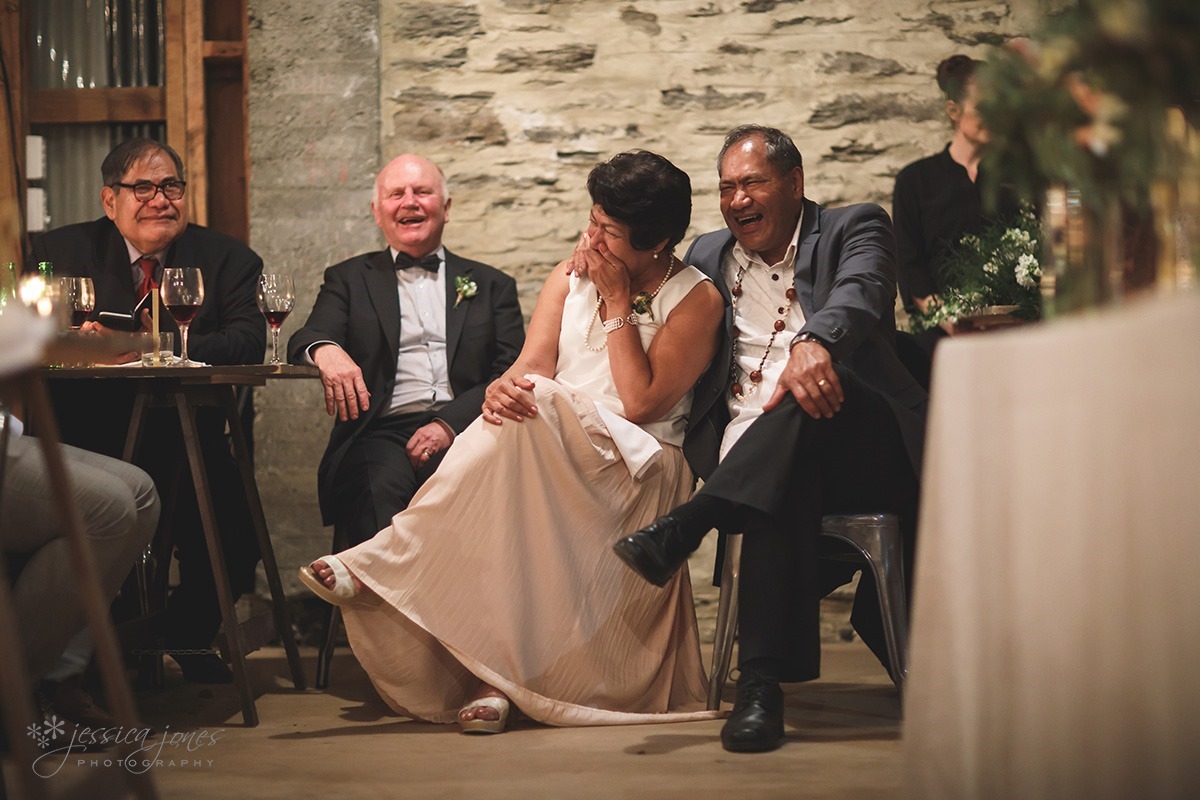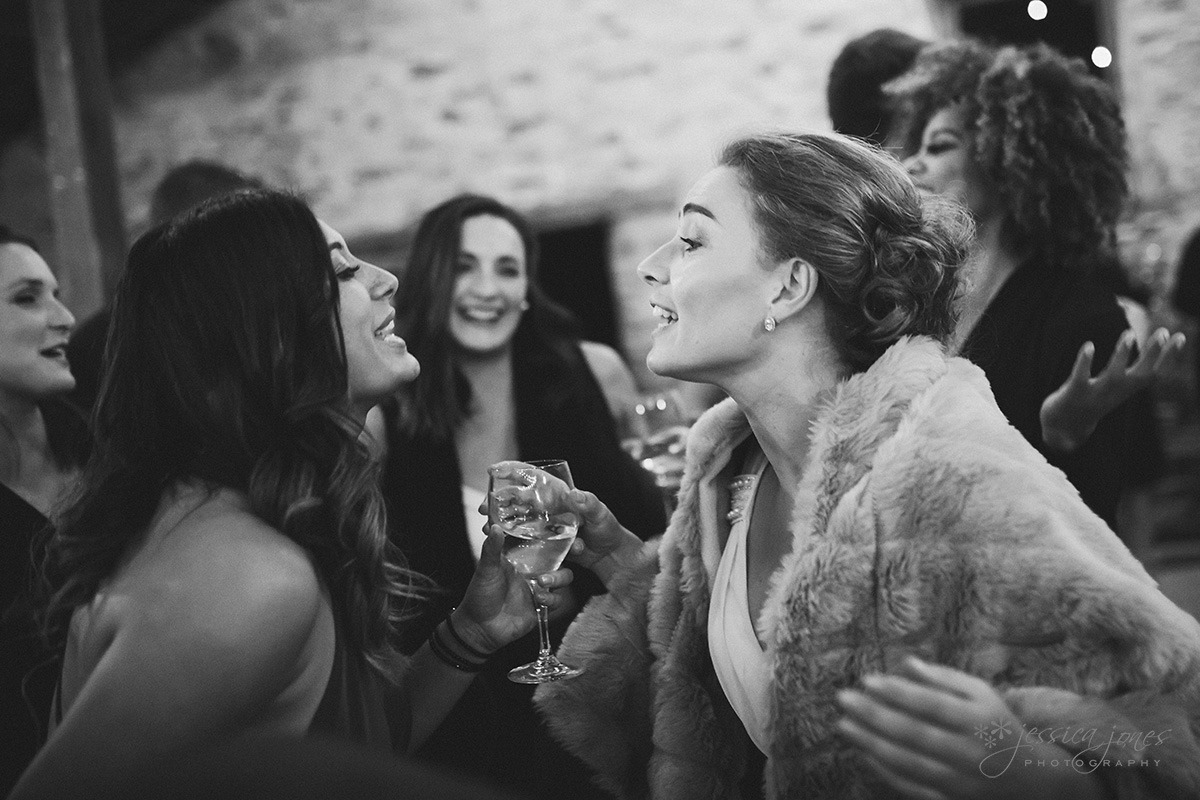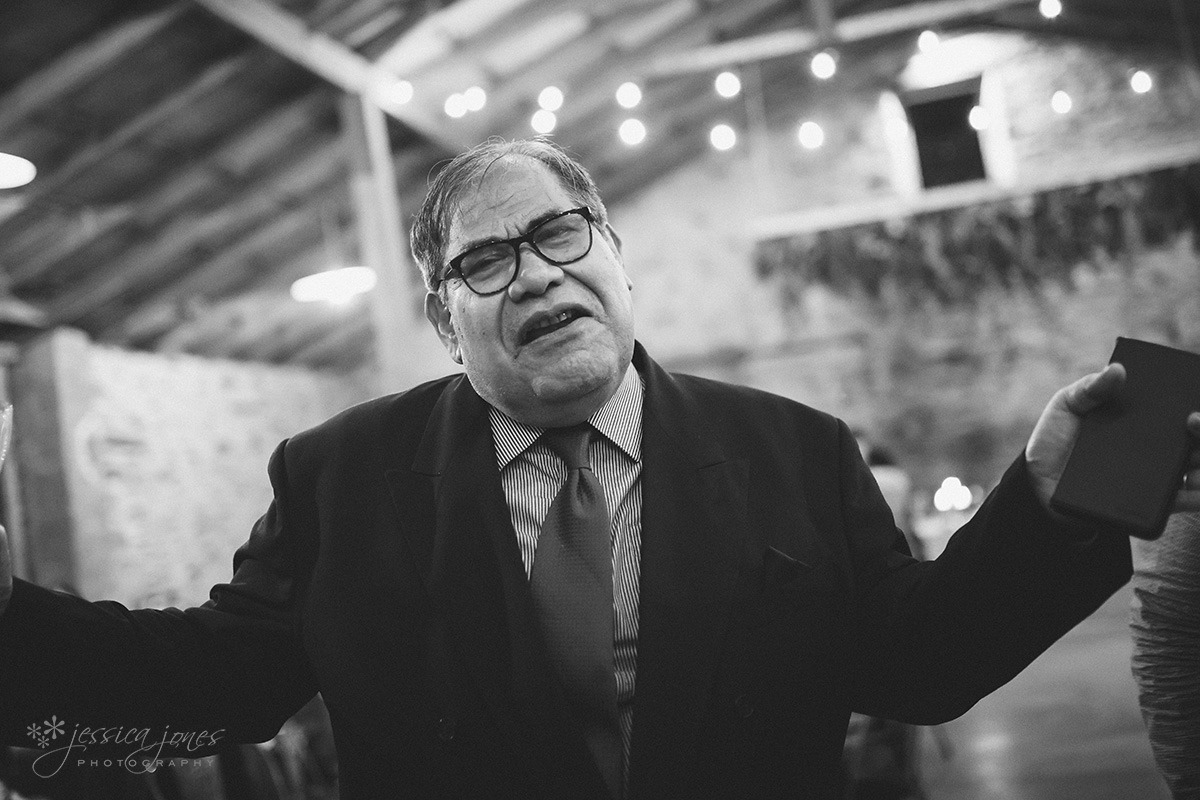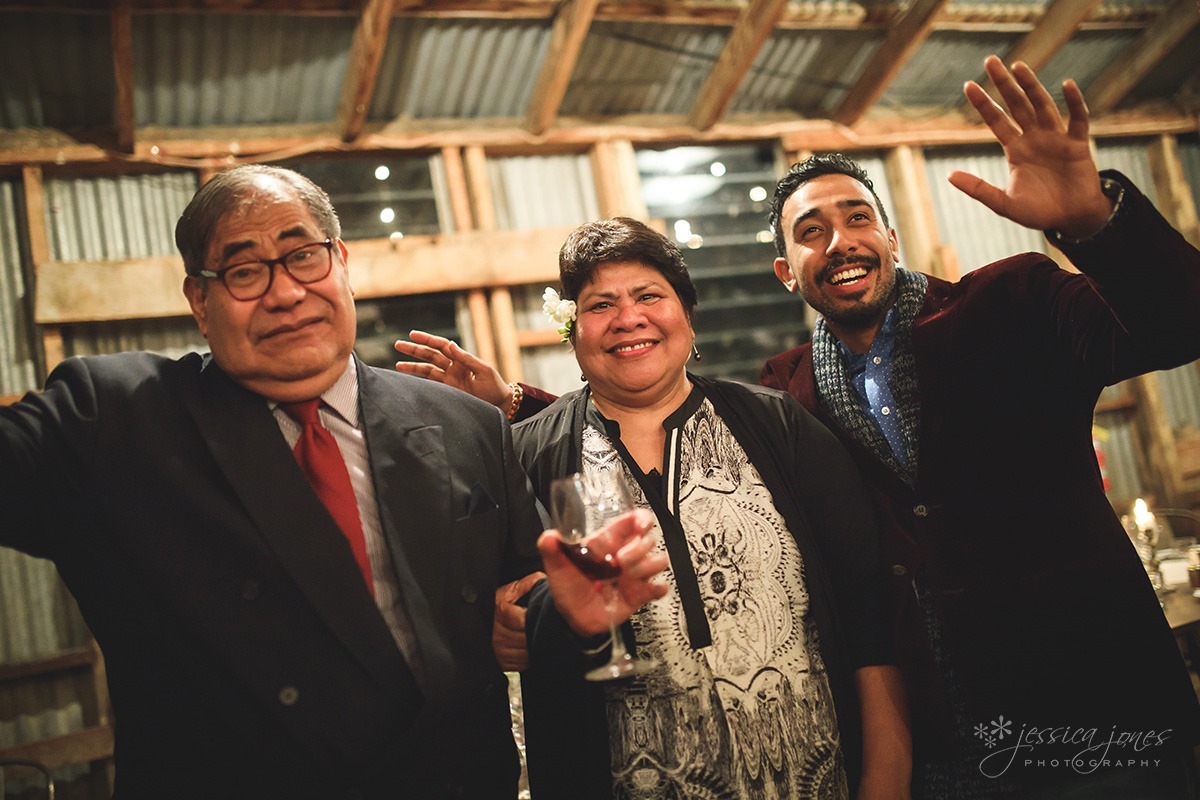 This is the part where the bride and groom sit down and talented friends and family members do an item as a gift for the couple. As if this wedding wasn't fabulous enough already, Moses from Sol3Mio blew everyone away with an Italian number.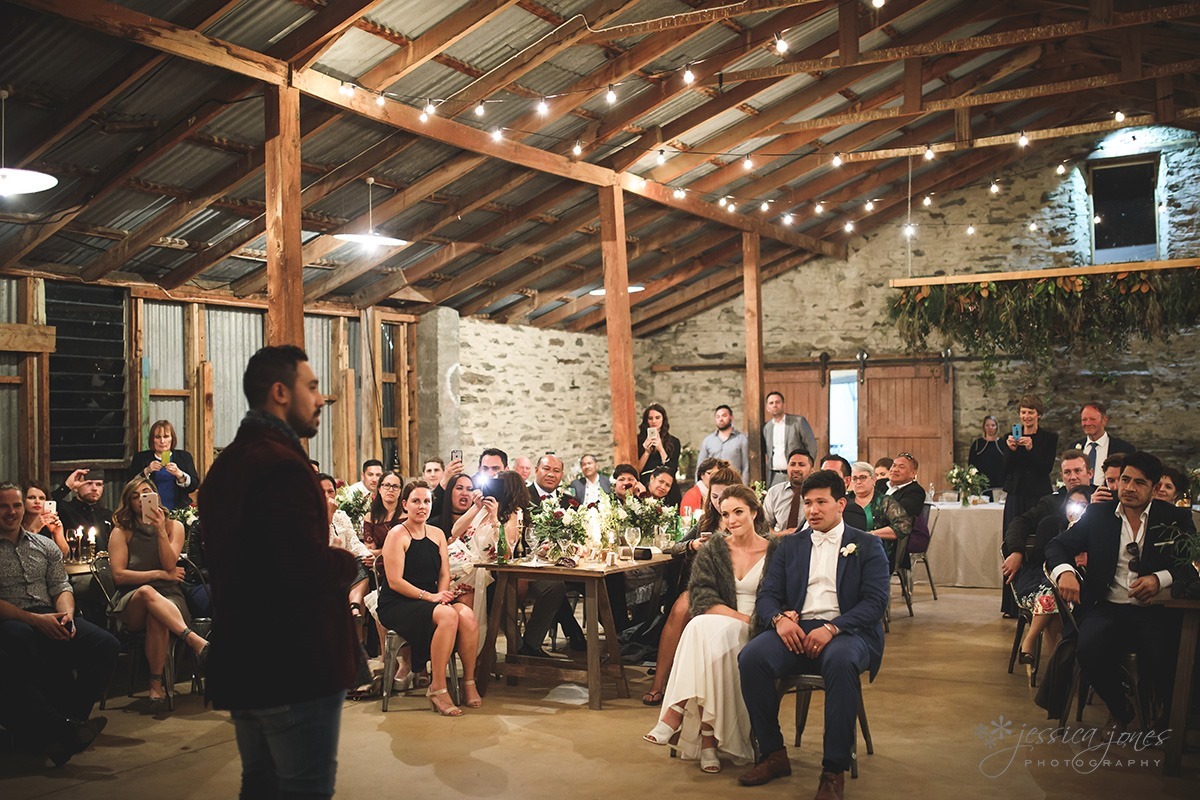 I don't know who these guys are, but I reckon they're some famous band in disguise. Surely no one just gets up and sings like that on a whim?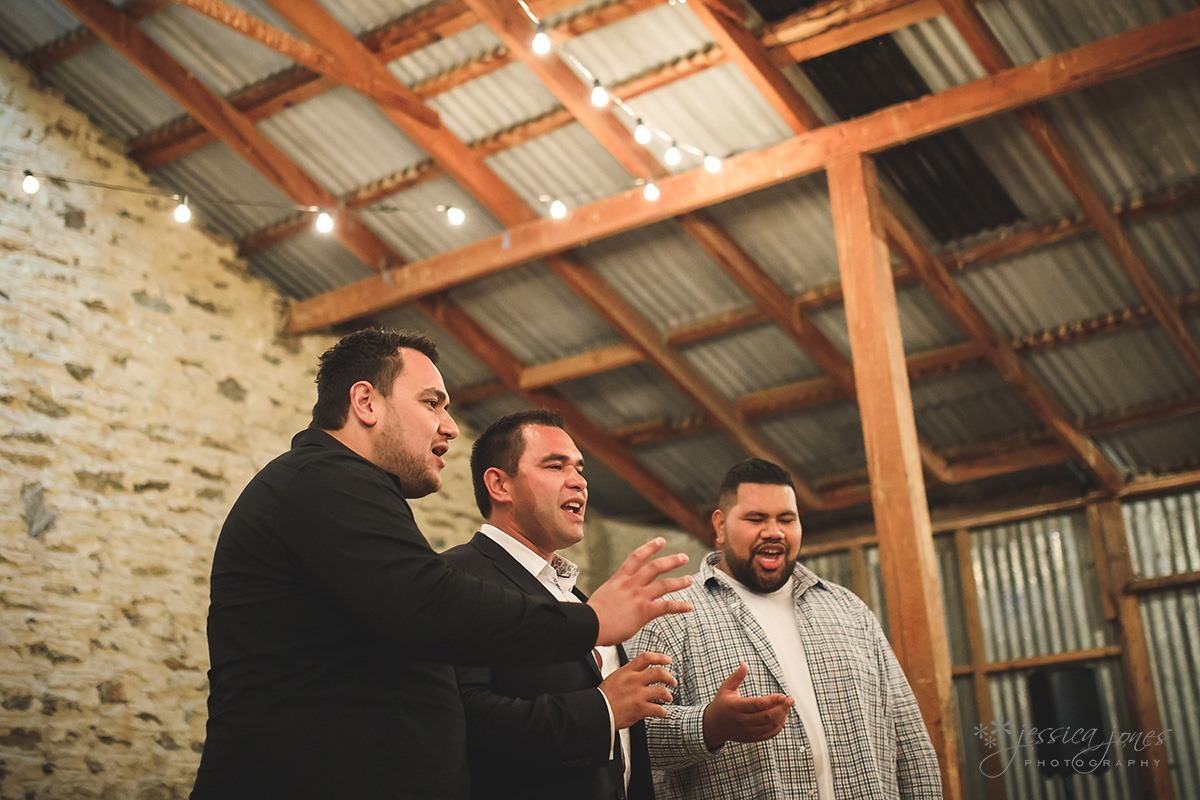 And then it was time for the Haka.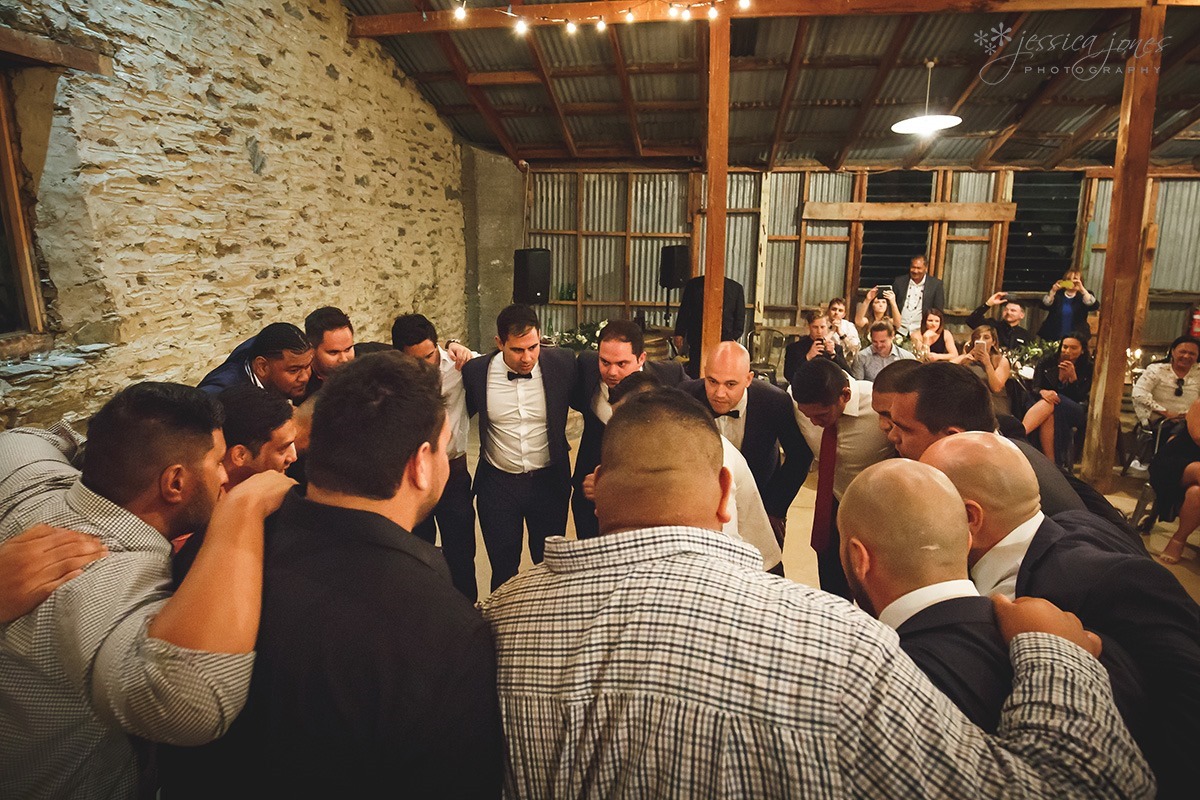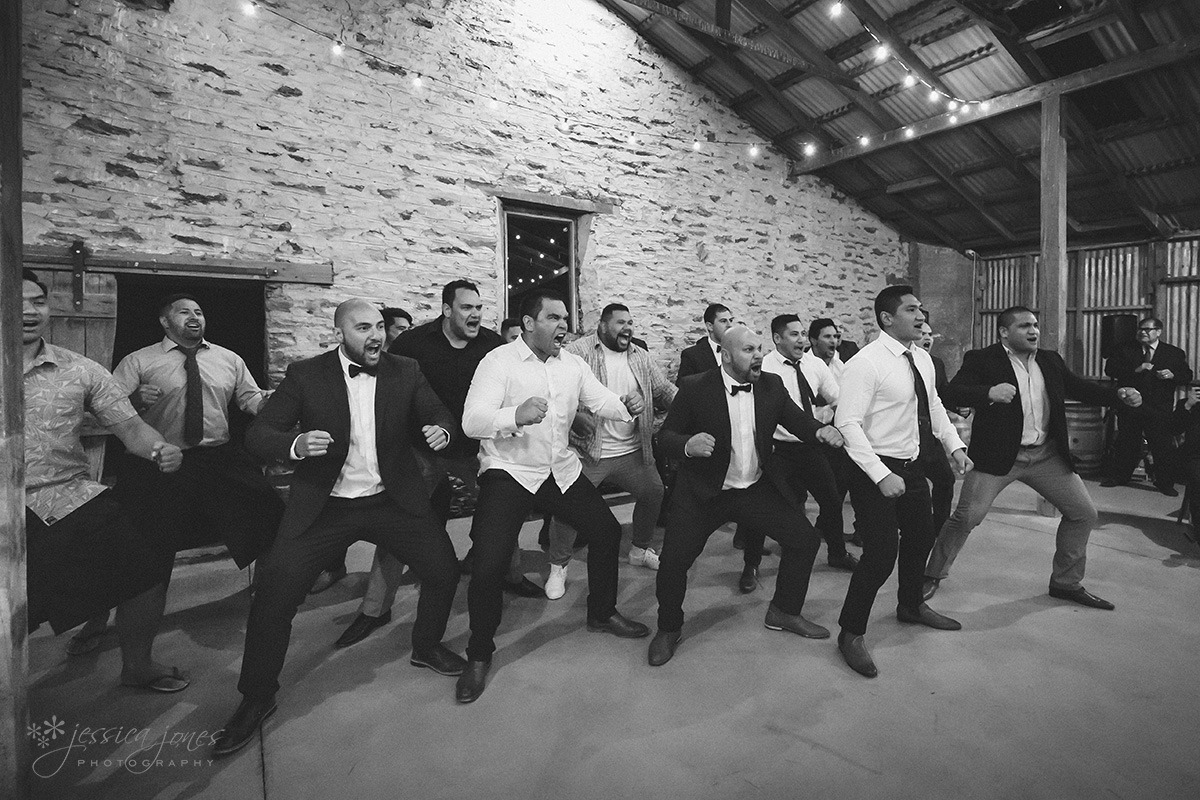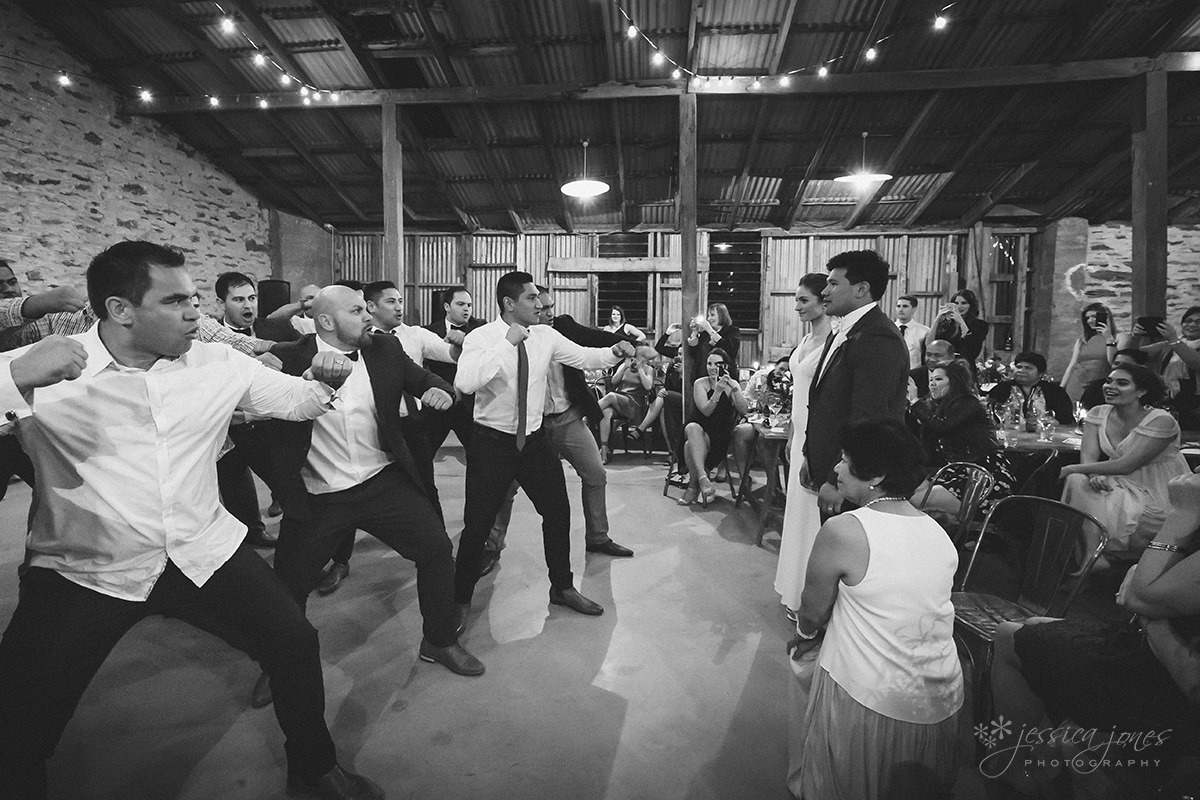 And this, right here, is my favourite shot of the wedding. I knew it when I shot it. I danced a happy jig.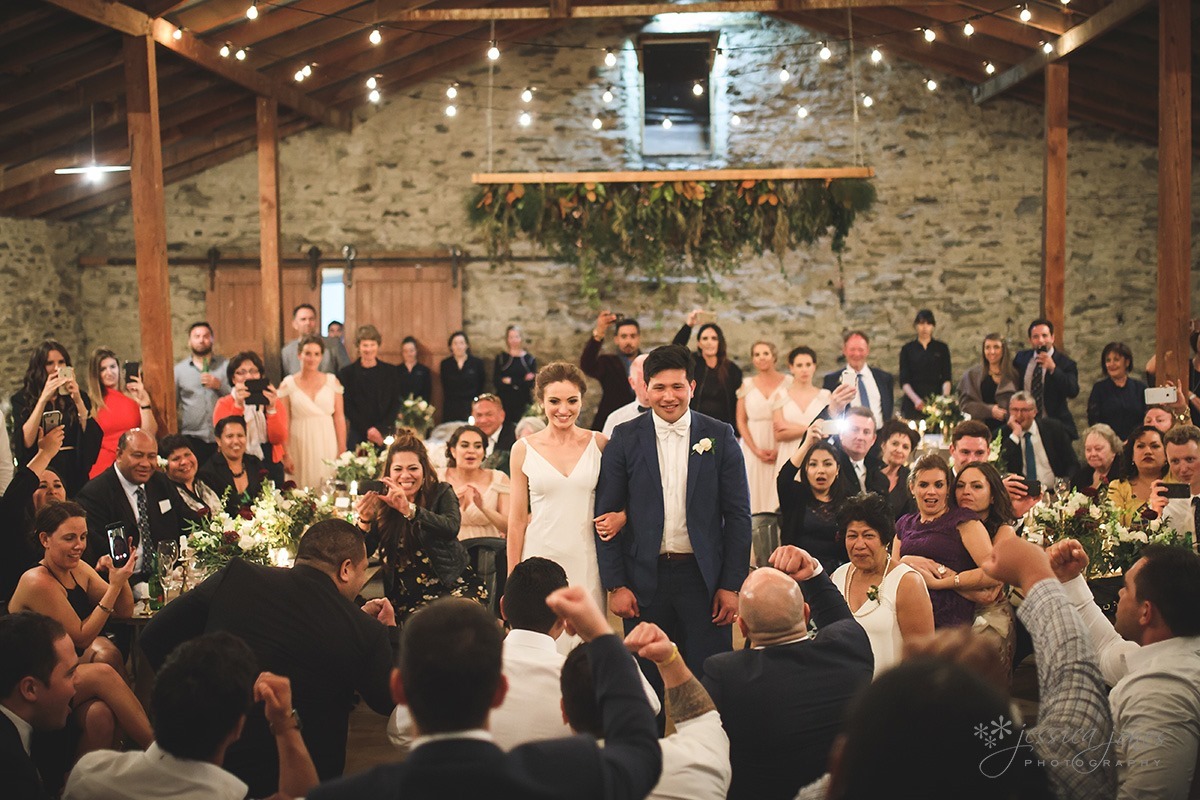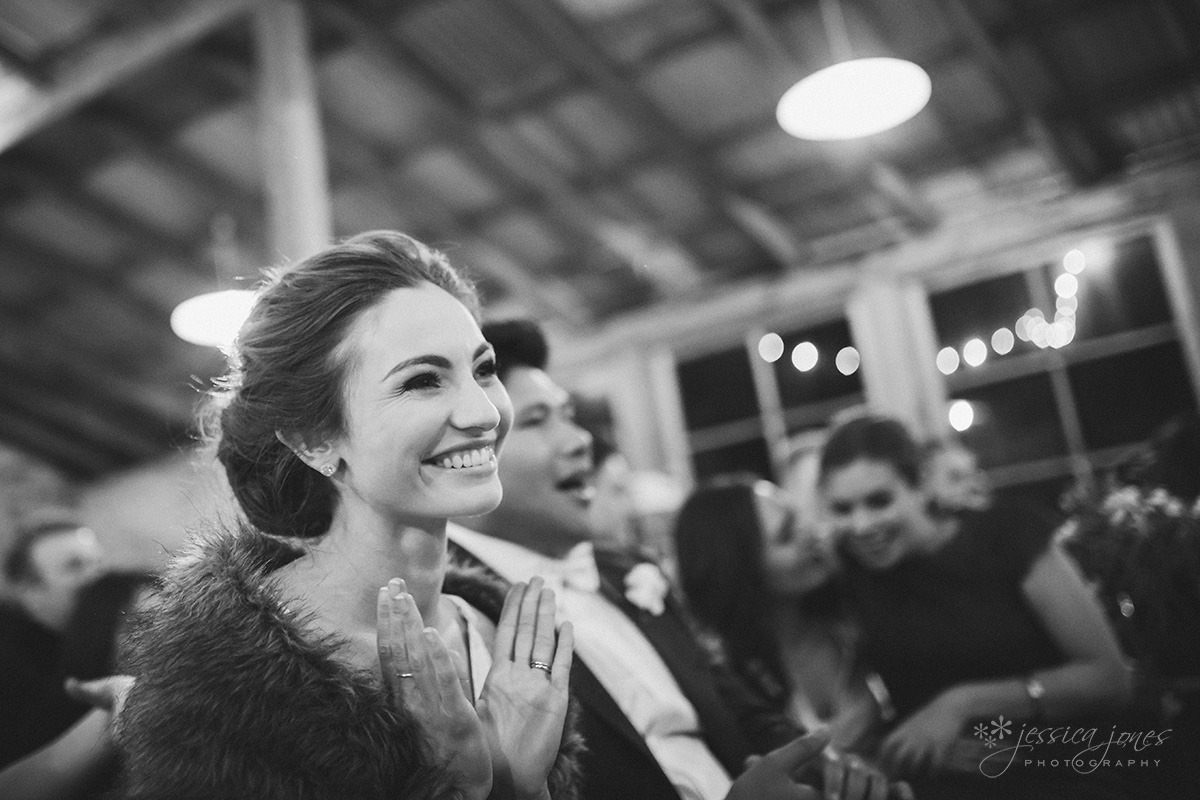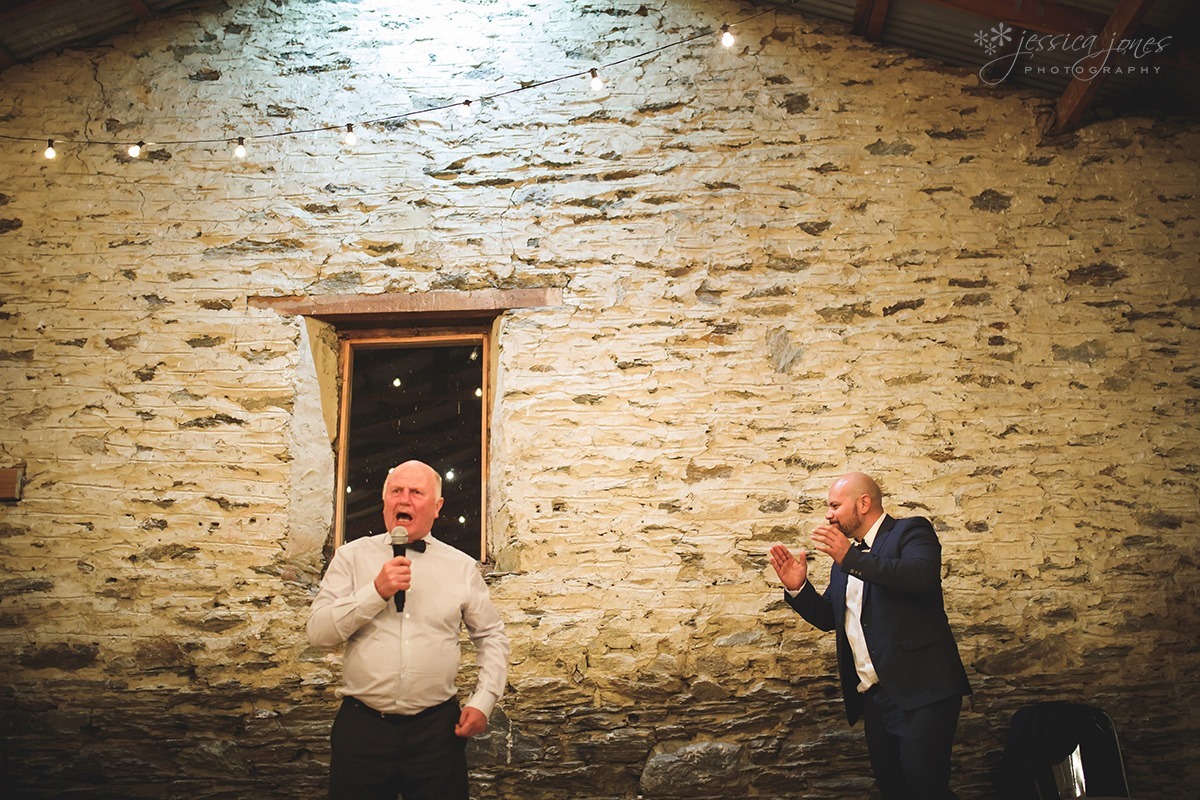 And then there was this. This dance. Rachel has been a dancer for many years and I knew they were planning something special. I just didn't know it was going to look like this.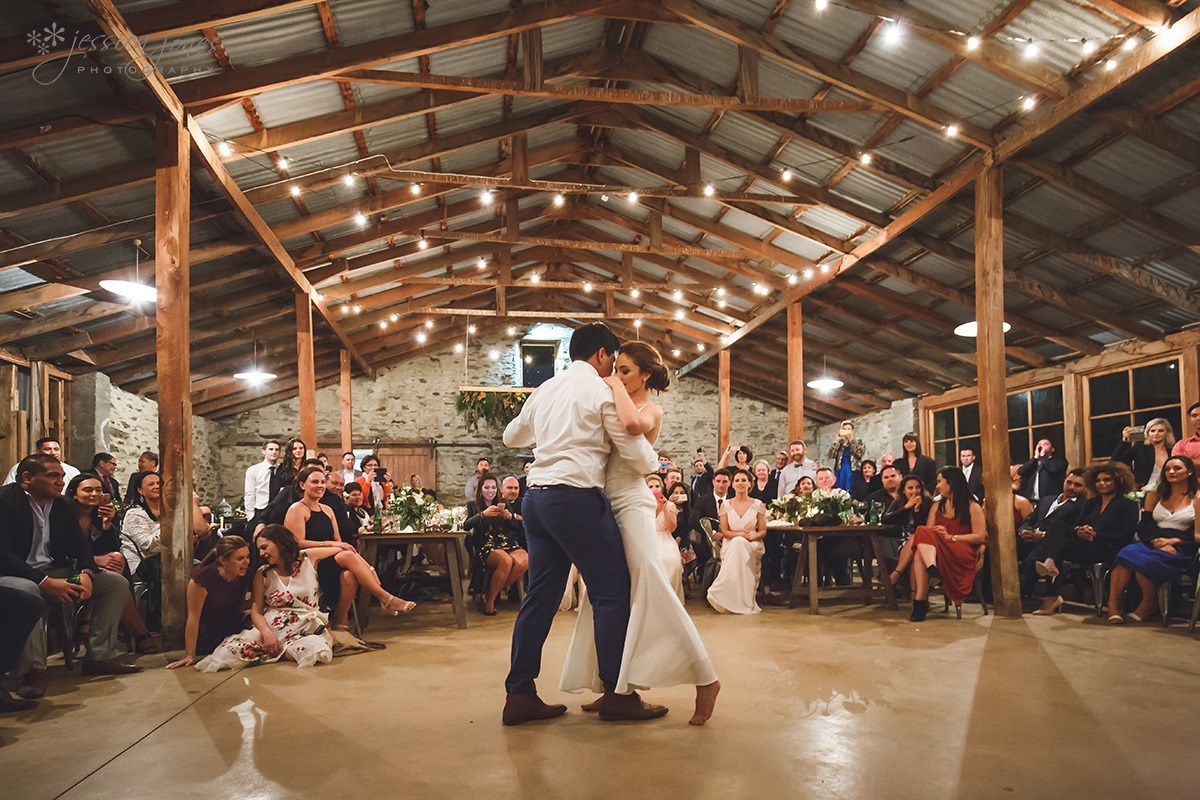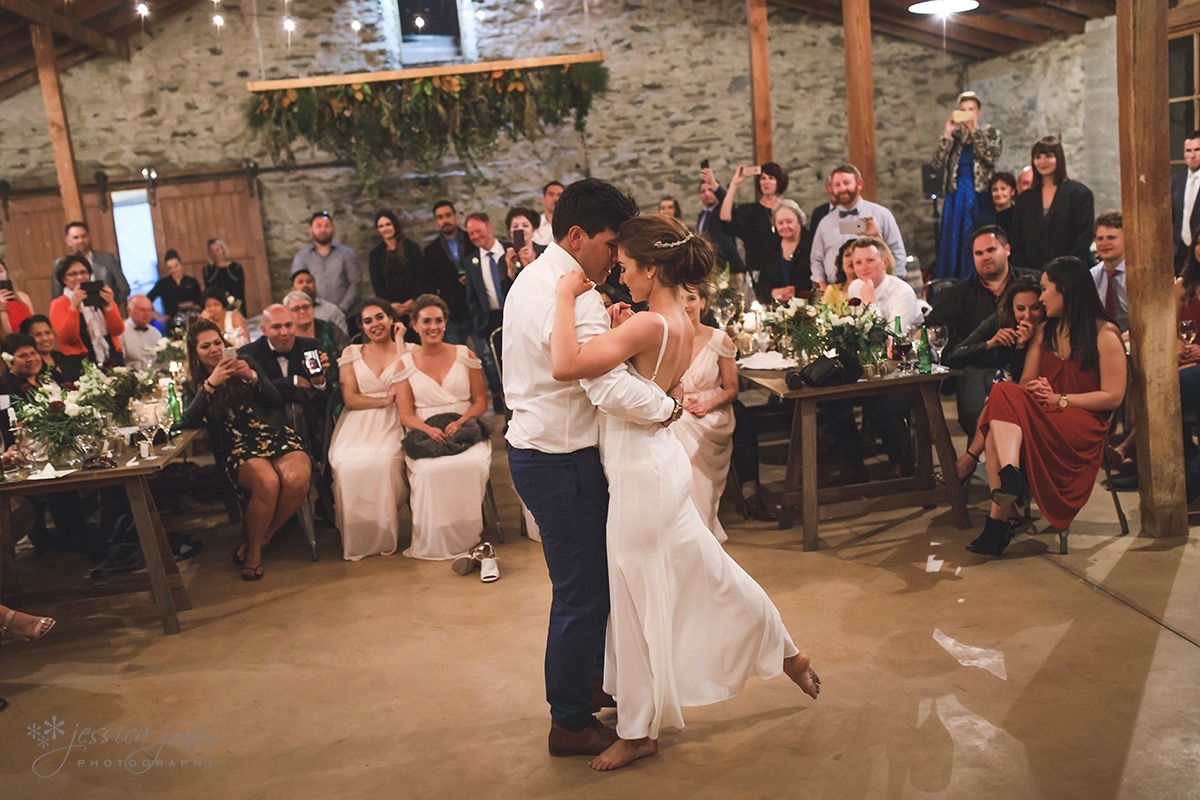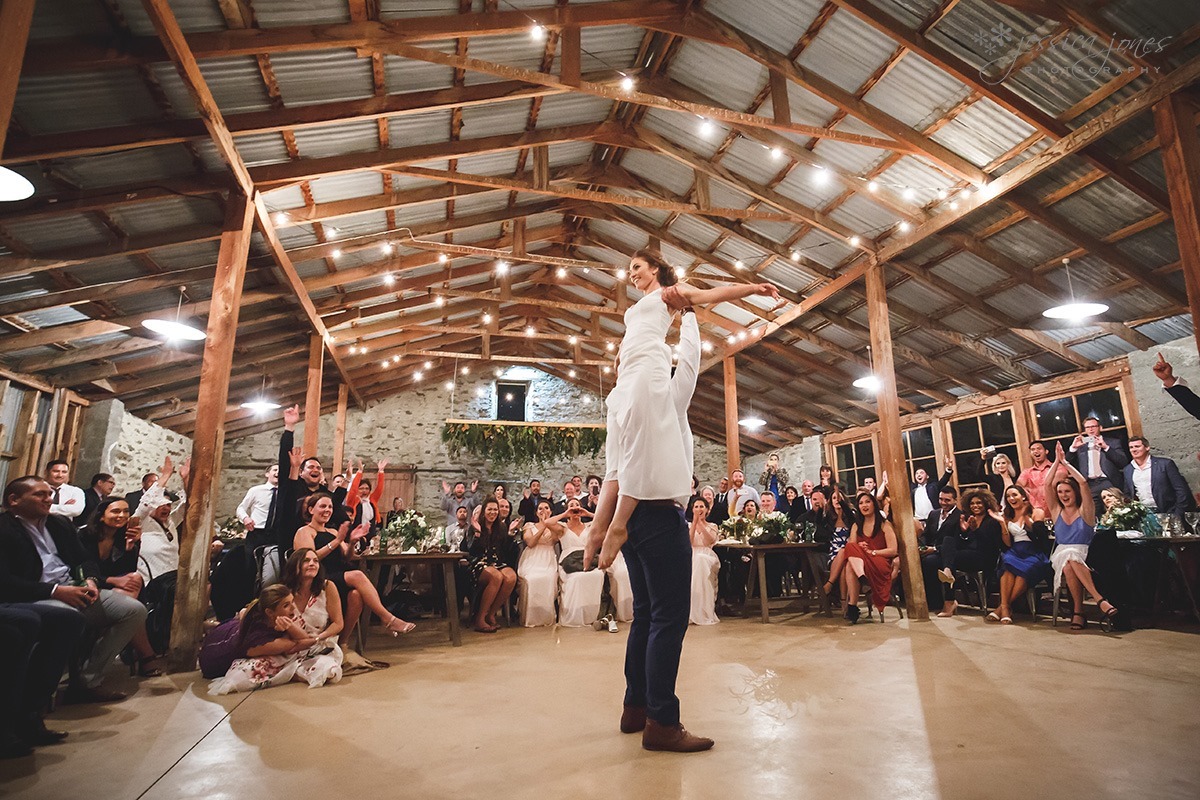 As someone else put it, this moment was like everyone in the building had just won the lotto. It was electric.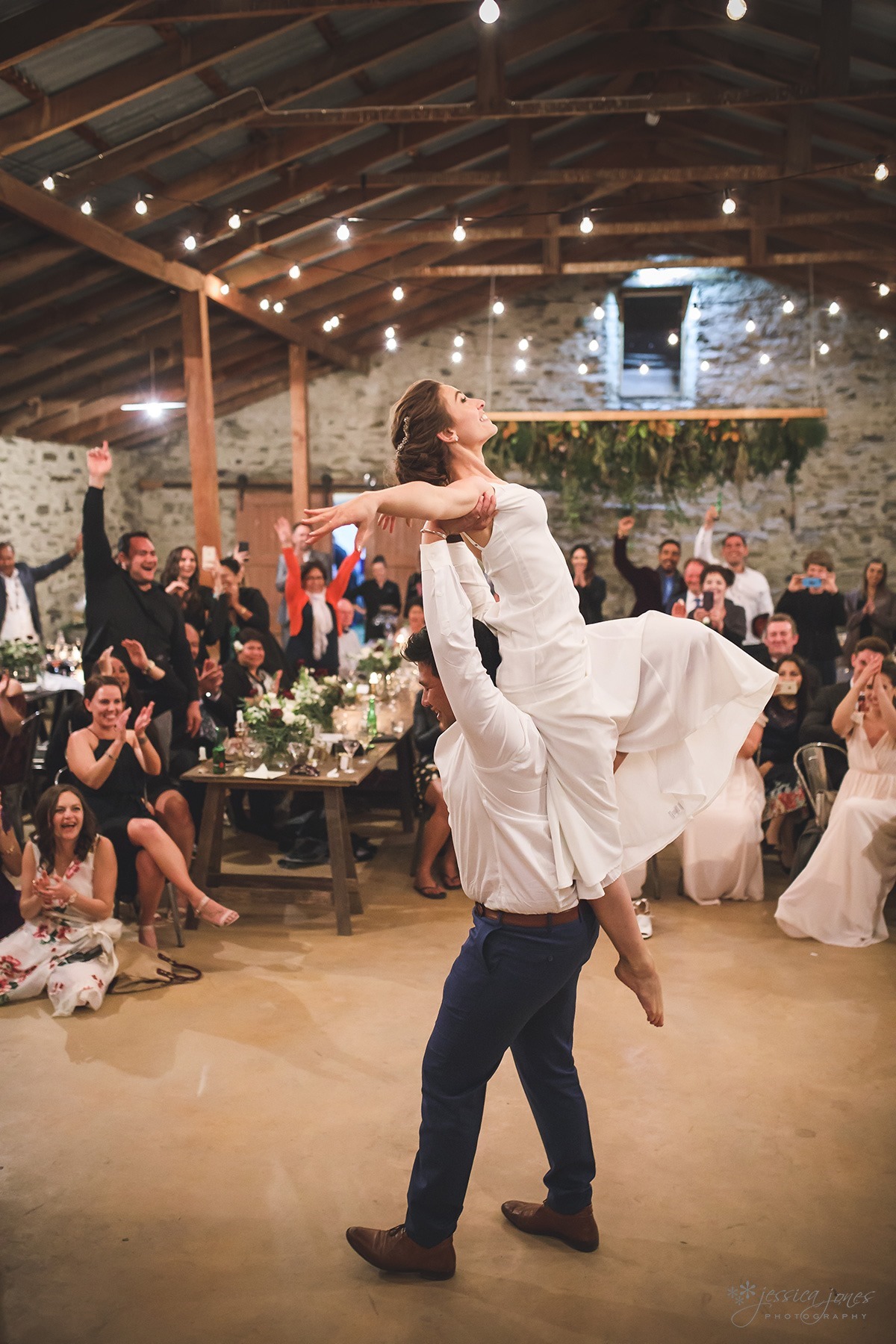 Time for the Samoan siva, where the ladies do pretty dancing and the men lift the groom on their shoulders. So fun. If ever you get a chance to experience this, don't pass it up.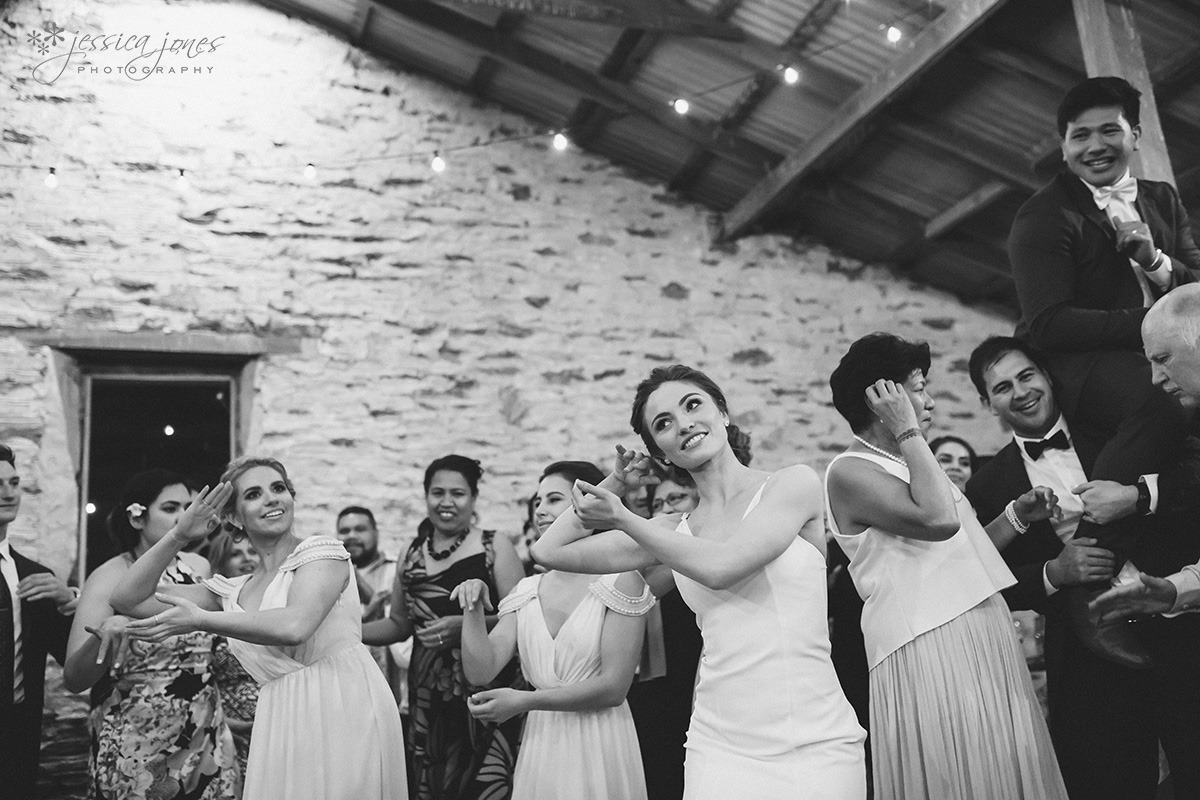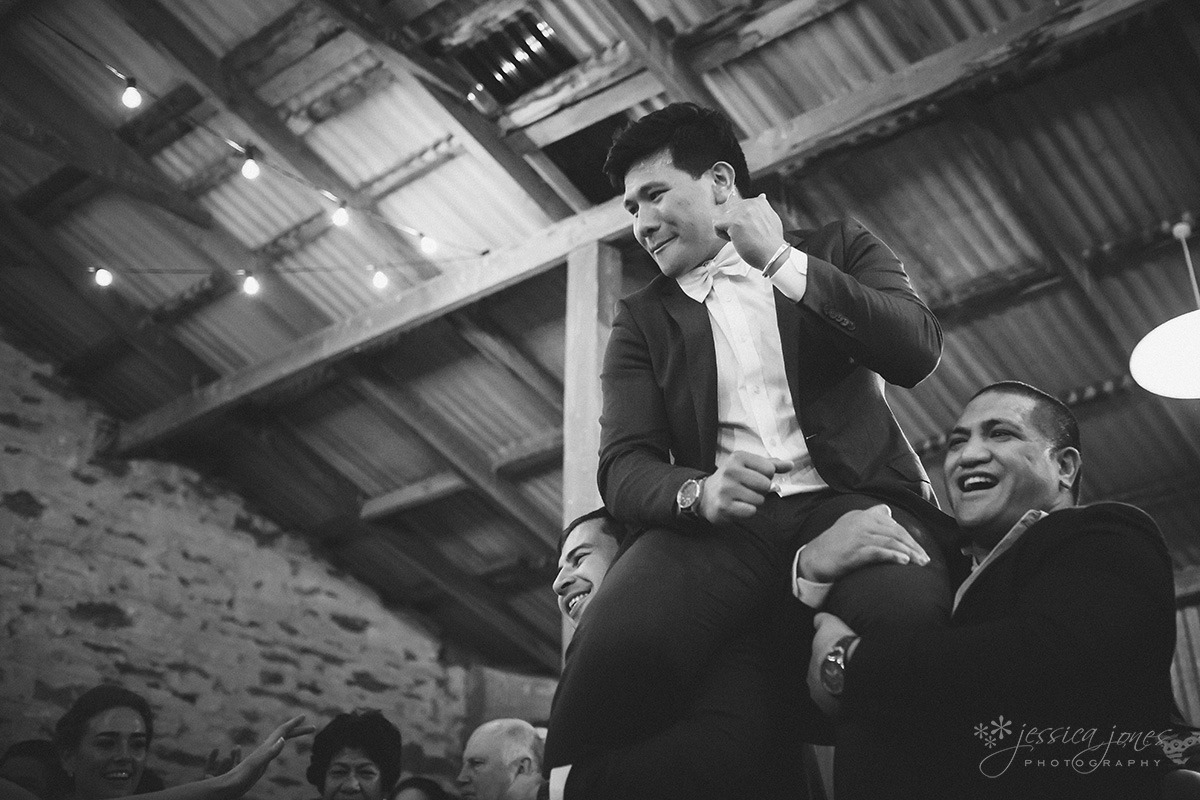 Family is everything, both in Rachel and Pep's families. Rachel's Nana was celebrating a significant birthday, and Rachel had organised Moses (from Sol3Mio) to sing Happy Birthday to her. Nana is a big fan.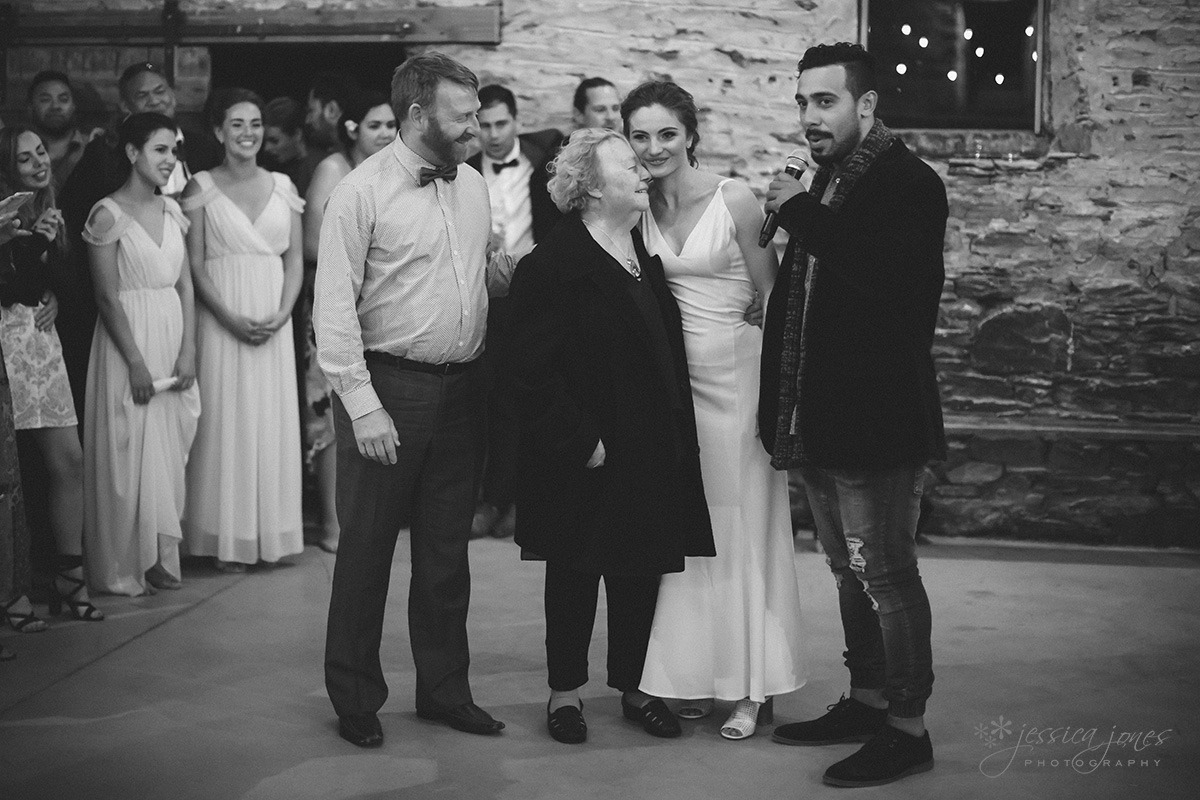 And then the formalities were over and it was time to hit the dance floor. There was no need to coax anyone up, let me just put it that way.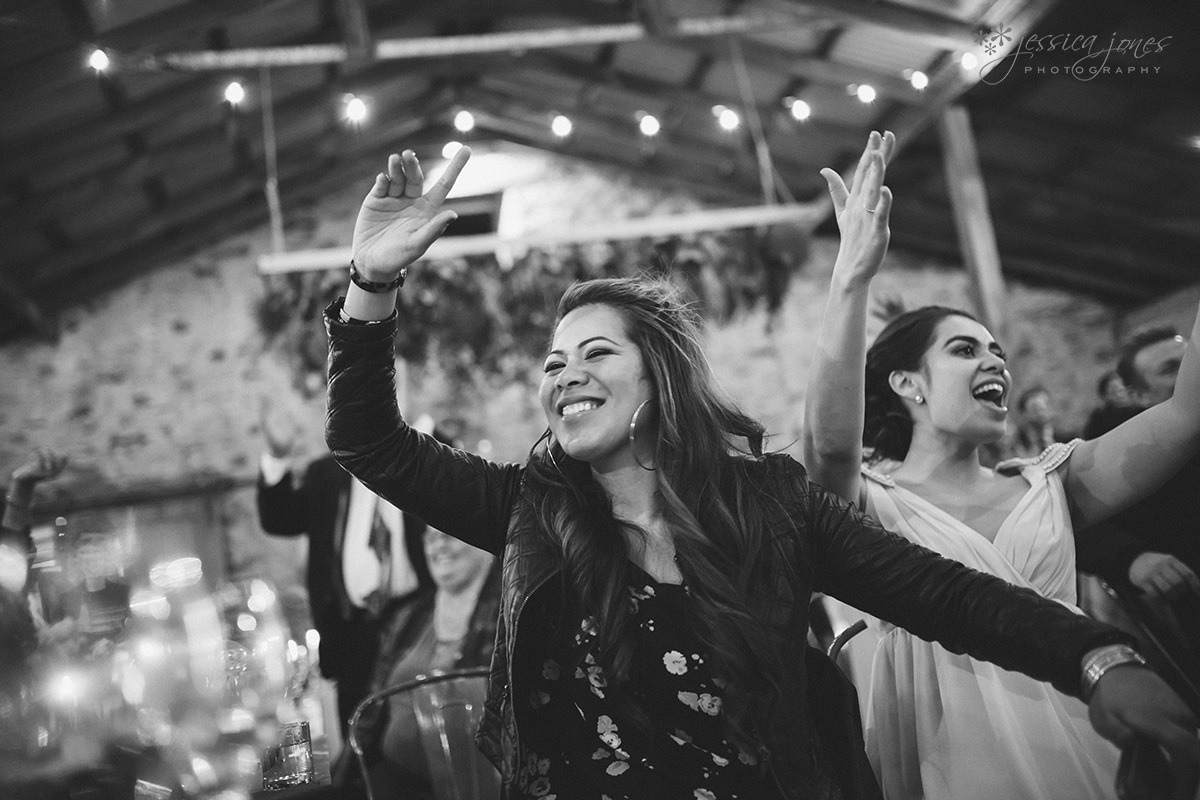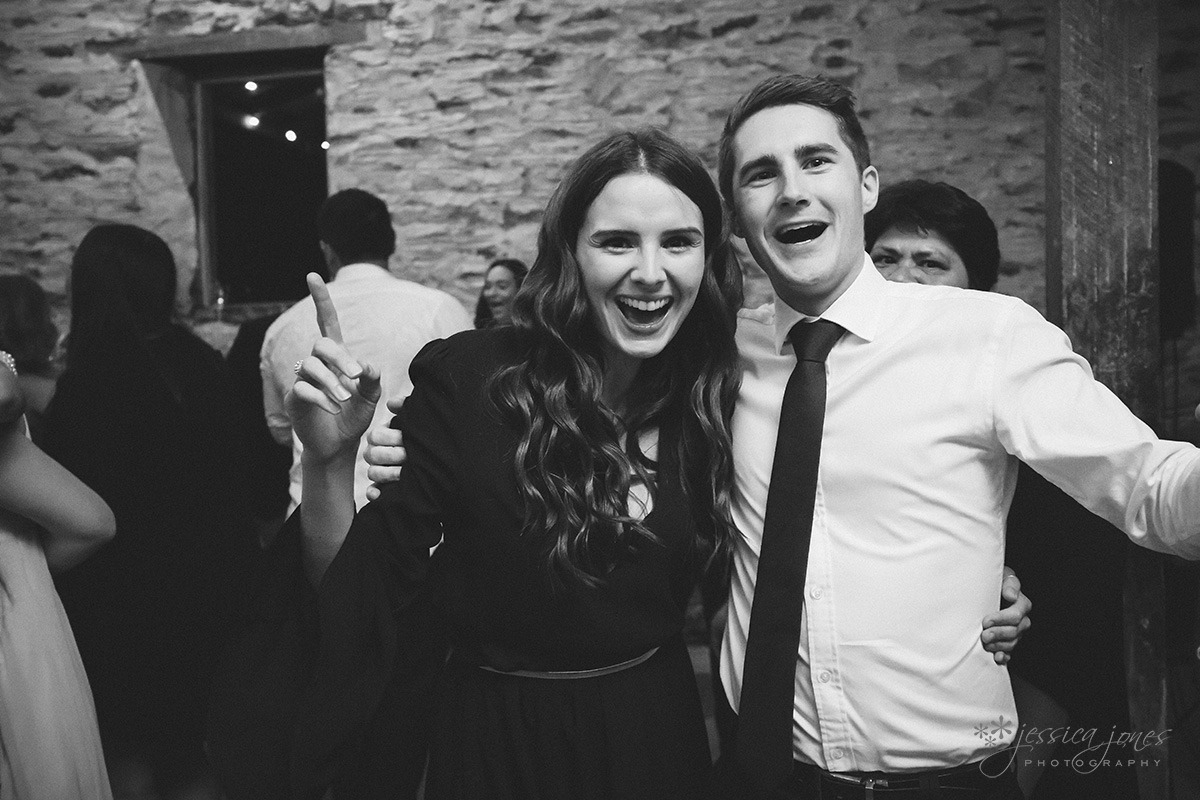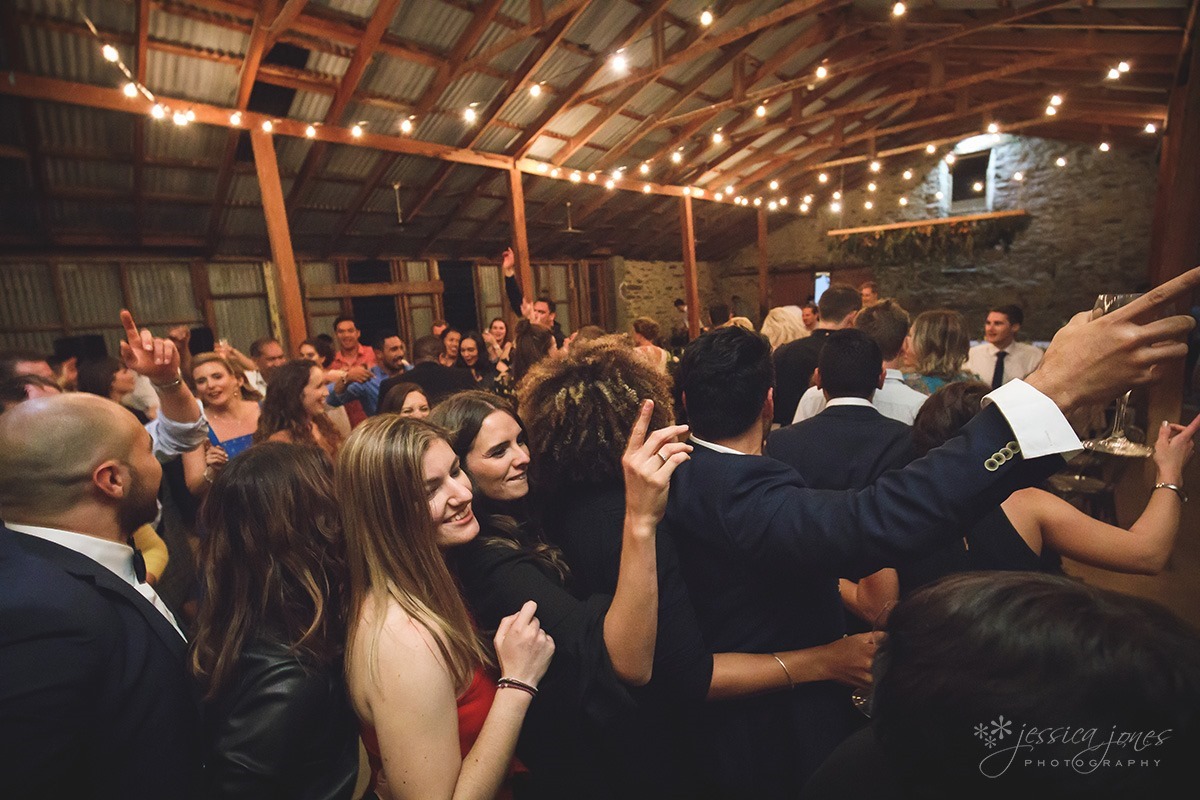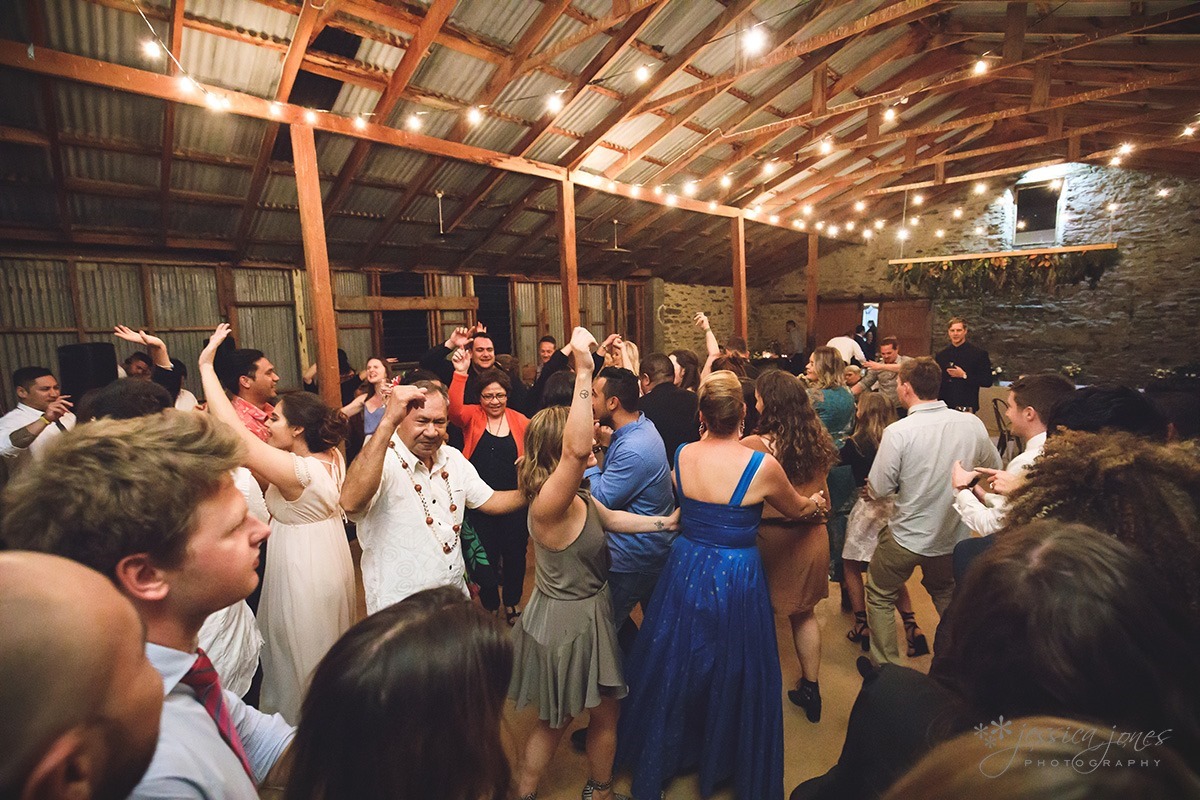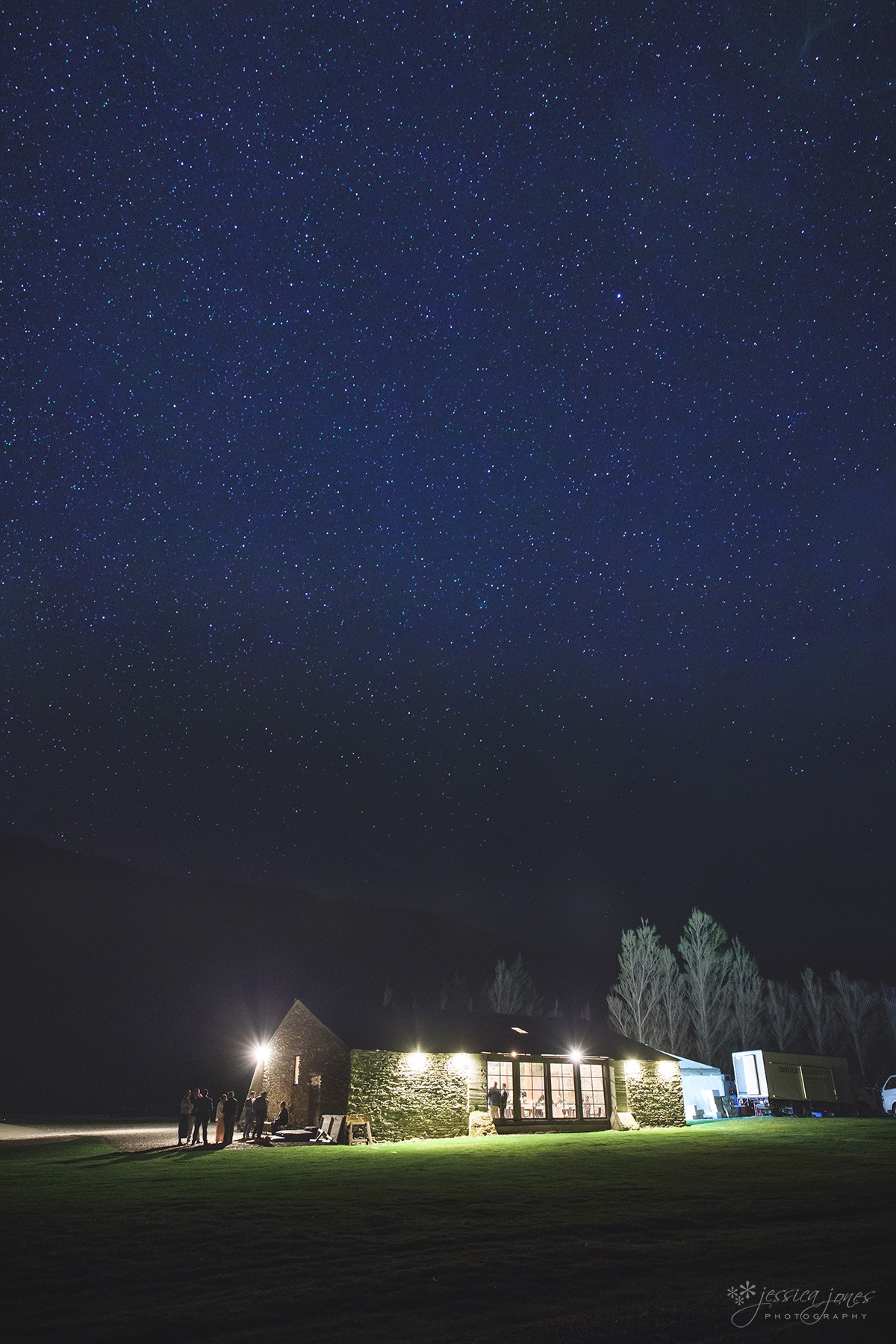 And so there you have it. A day spent with genuinely two of the nicest people you could meet, in the most beautiful place on the planet, with the most fabulous family and friends. And now they get to start the next chapter in their lives. We wish you guys every single happiness, and can't wait to see what your future holds.