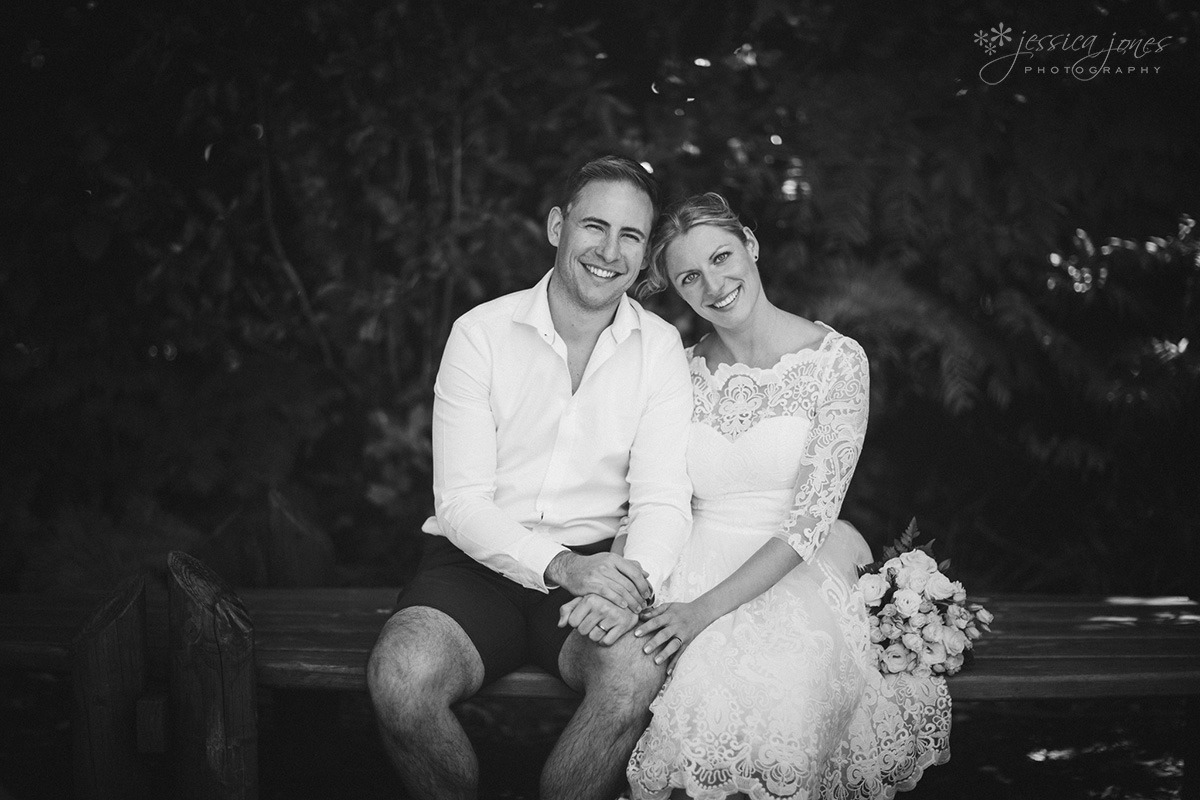 You could be forgiven for thinking that we only do big or fancy weddings. I bet you didn't know that sometimes we also do secret weddings. Like REALLY secret weddings. Weddings so secret that no one even knows that the couple are engaged, let alone sneaking off to some amazing location to get married. Generally, you guys never ever get to see those. Nathan and Danni's secret wedding, however, you do get to see. So sit back, relax and let me tell you all about the day this amazing couple eloped!
Nathan and Danni met over in the UK at a work function. Nathan a super friendly, handsome English boy and Danni the drop-dead gorgeous German girl with the kind smile and a personality that bubbles though the minute you meet her. Both having the likability factor of a squillion, it's not surprising that they totally hit it off. There was just this little issue of living in entirely different countries to deal with. Not to worry, eventually Danni picked up her life in Germany and moved it over to be with Nathan in the UK.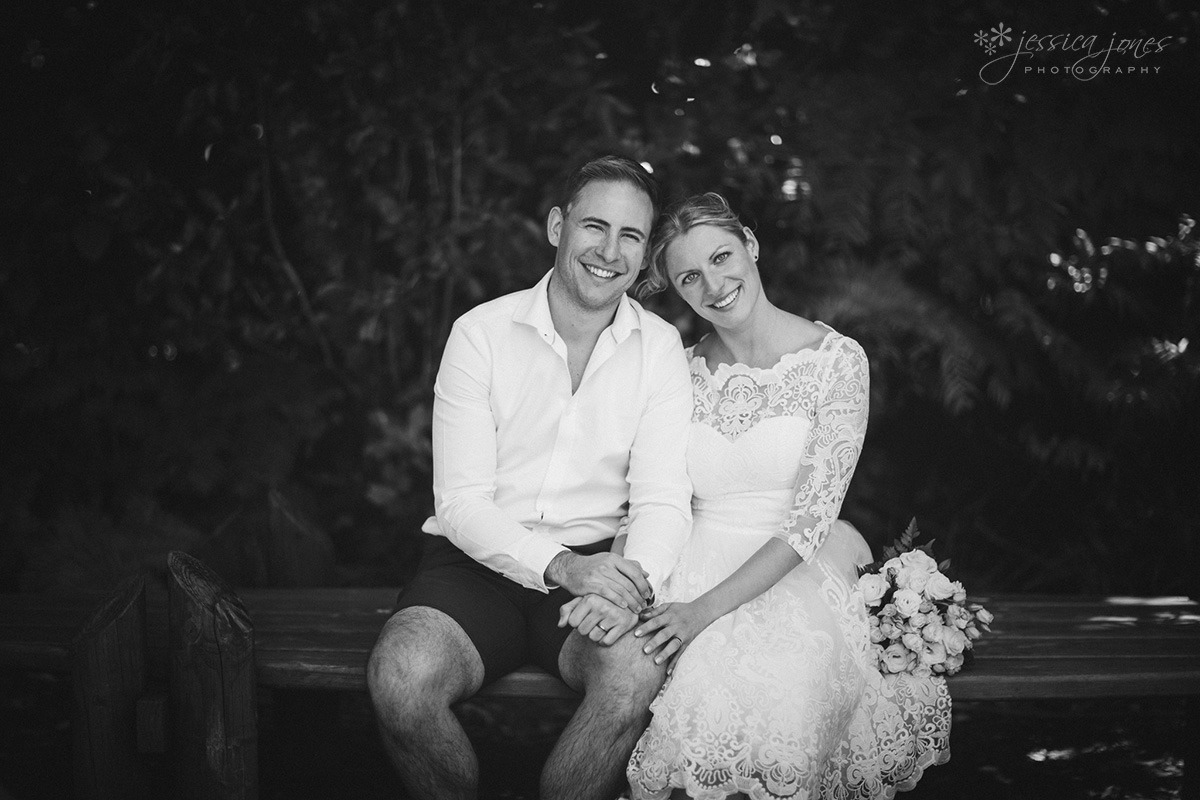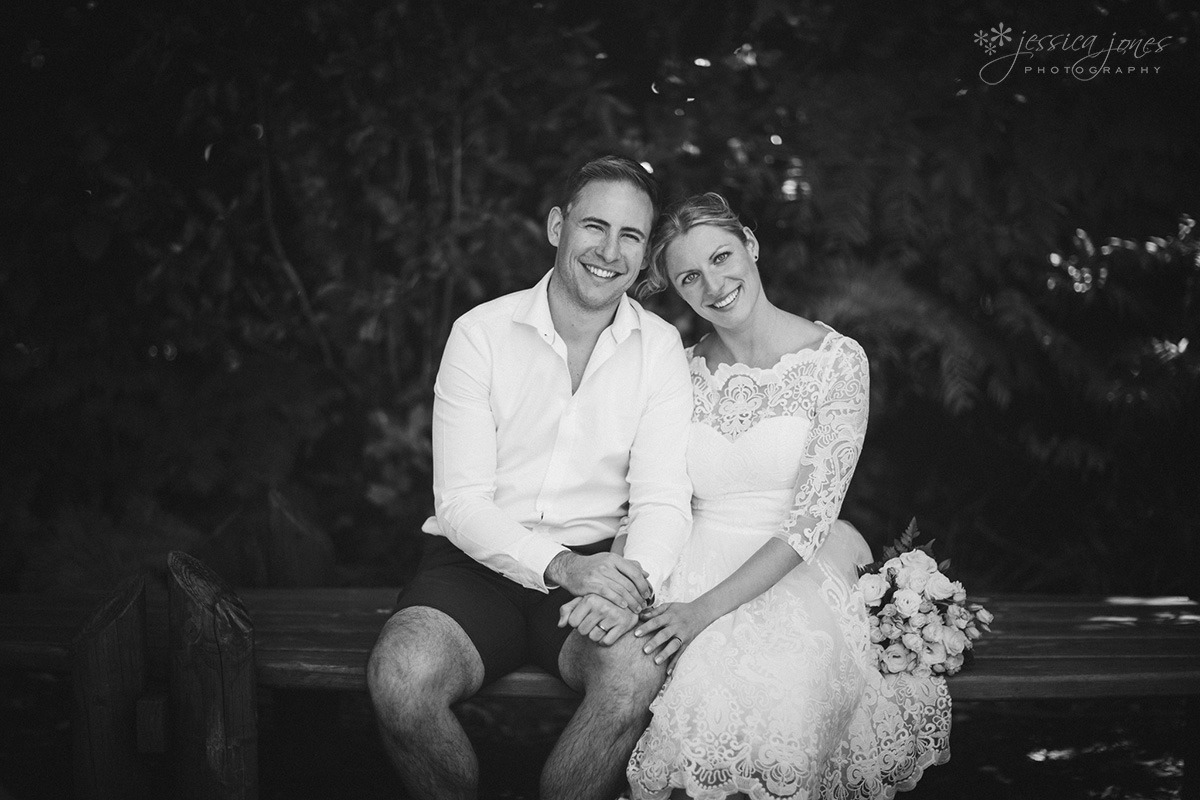 Nathan and Danni decided to get married on their trip to New Zealand. What better place to elope than Punga Cove in the Queen Charlotte Sound?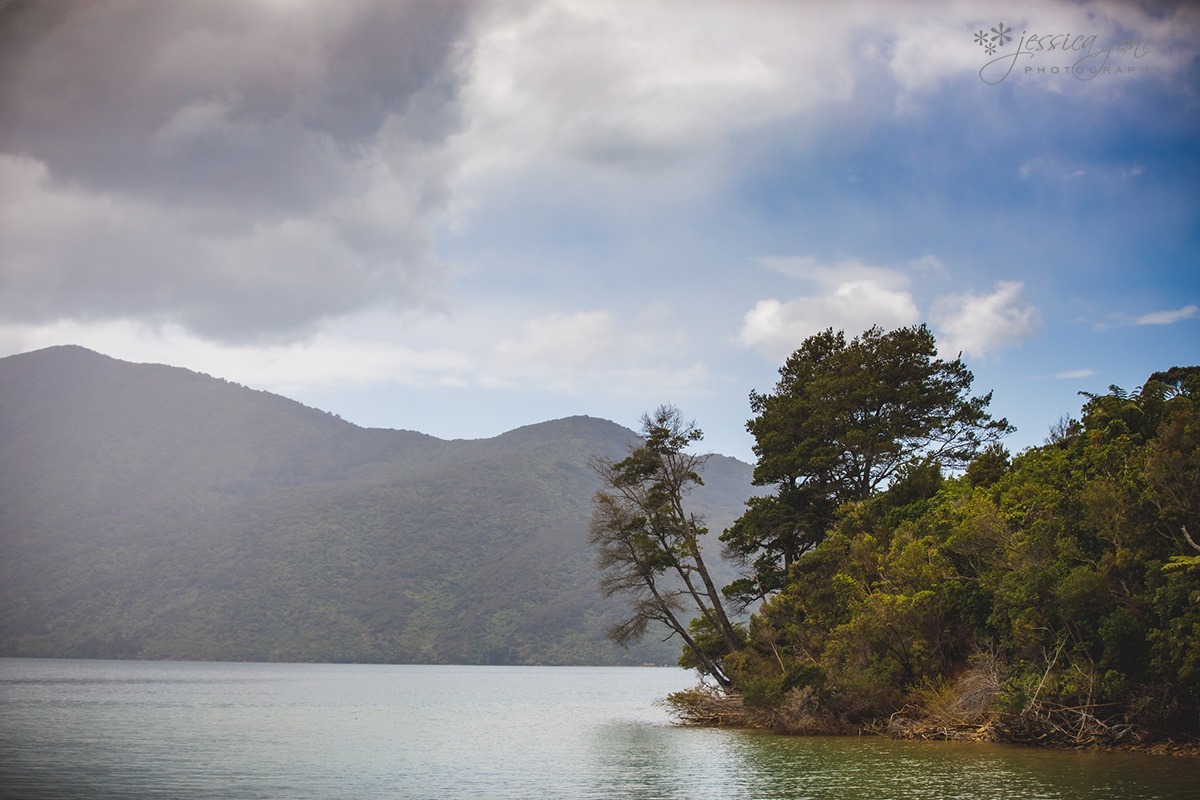 The thing about having an outdoor wedding is that you really do want a rain-free kind of a day. Ordinarily this wouldn't be any kind of a problem, as we're really REALLY good at sunny days here in Marlborough. Sadly, this year our summer has been hijacked. Some blame global warming and some think the government and their weather changing chemtrails are to blame (I'm not even kidding about that one). Regardless of the actual cause, outdoor weddings this summer have had to deal with some really unseasonal weather. So we watched the clouds buzz past and tried to make our best guess as to whether or not the ceremony on the waterfront was going to be rained out.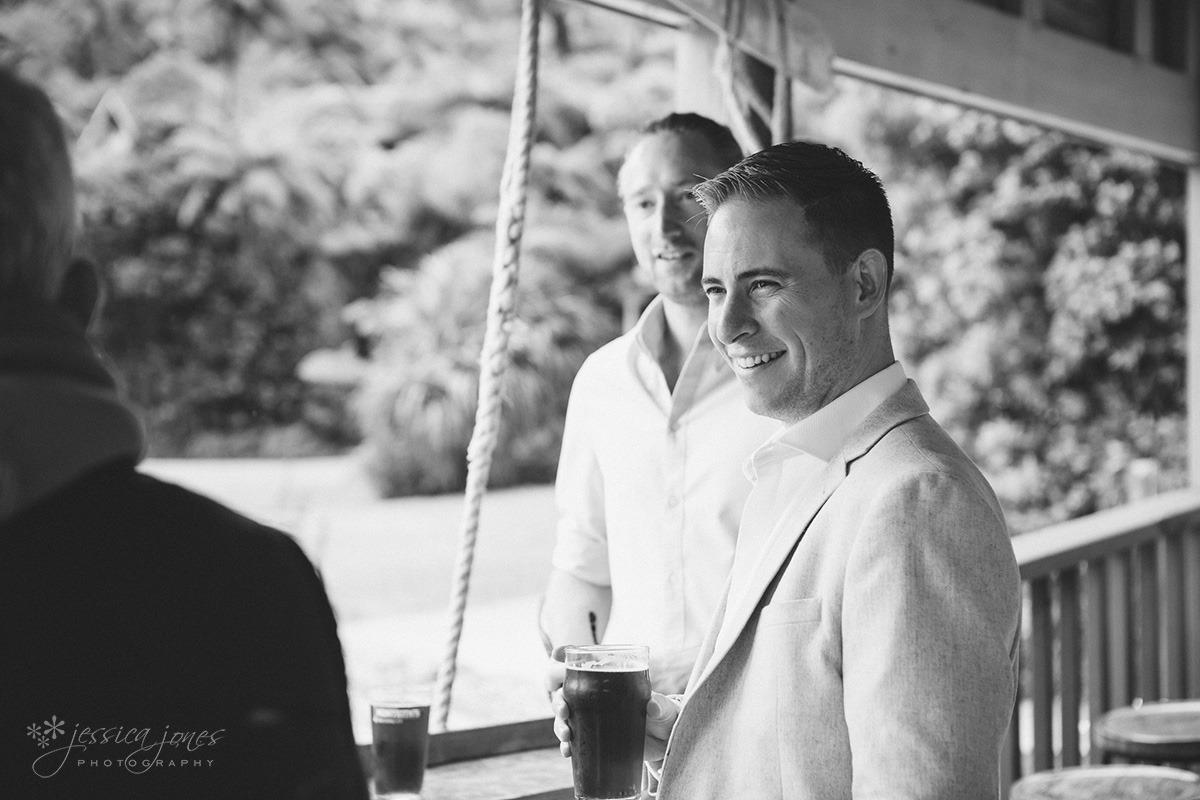 Thankfully, when you only have four guests at your wedding, it's not too tricky to move everyone to a drier location. And when those four people are as relaxed and easy going as Danni and Nathan, well, it's not really any kind of a drama at all.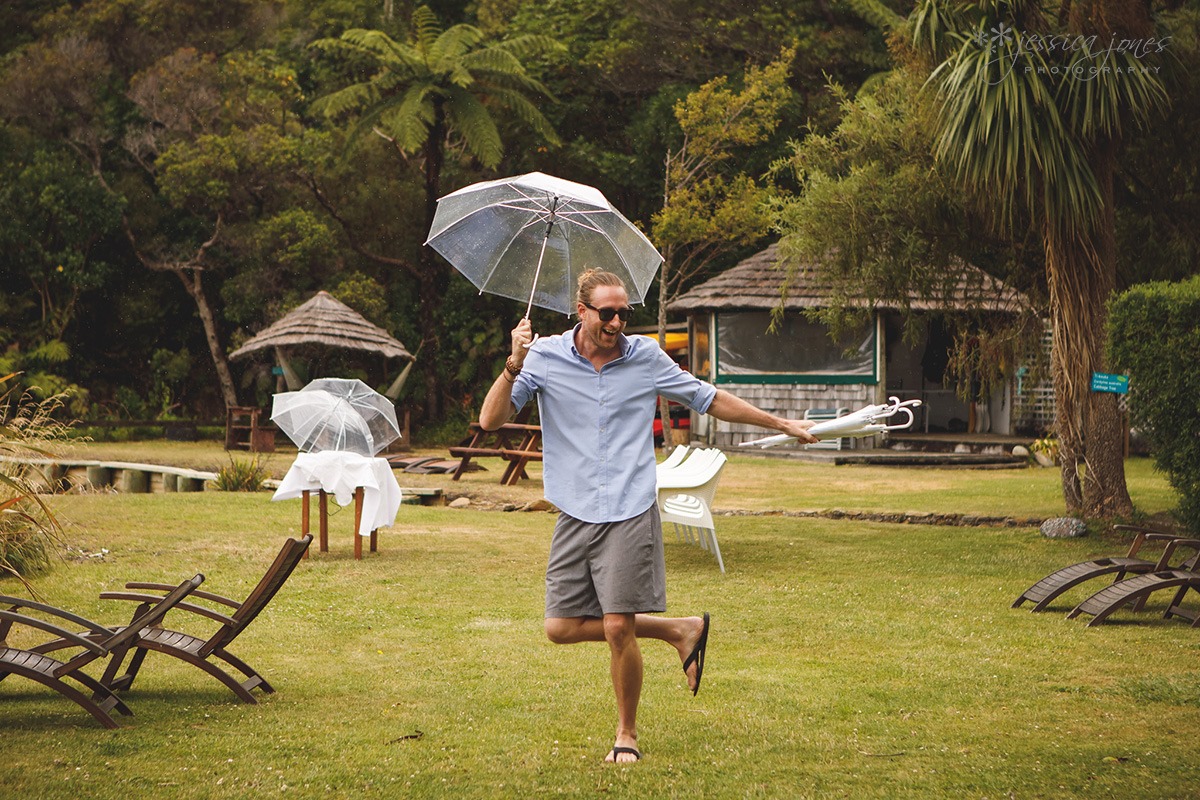 Danni says she's not romantically inclined, just practical and efficient. Nathan, apparently, is the romantic one. When it came to their vows they decided to write their own, and keep them a surprise until the ceremony. While it wasn't a competition, as such, there was a little bit of romantic competitiveness to see who would do the best job. Danni was pretty sure she had it nailed as hers were hand written. You've got to get extra points for that, right?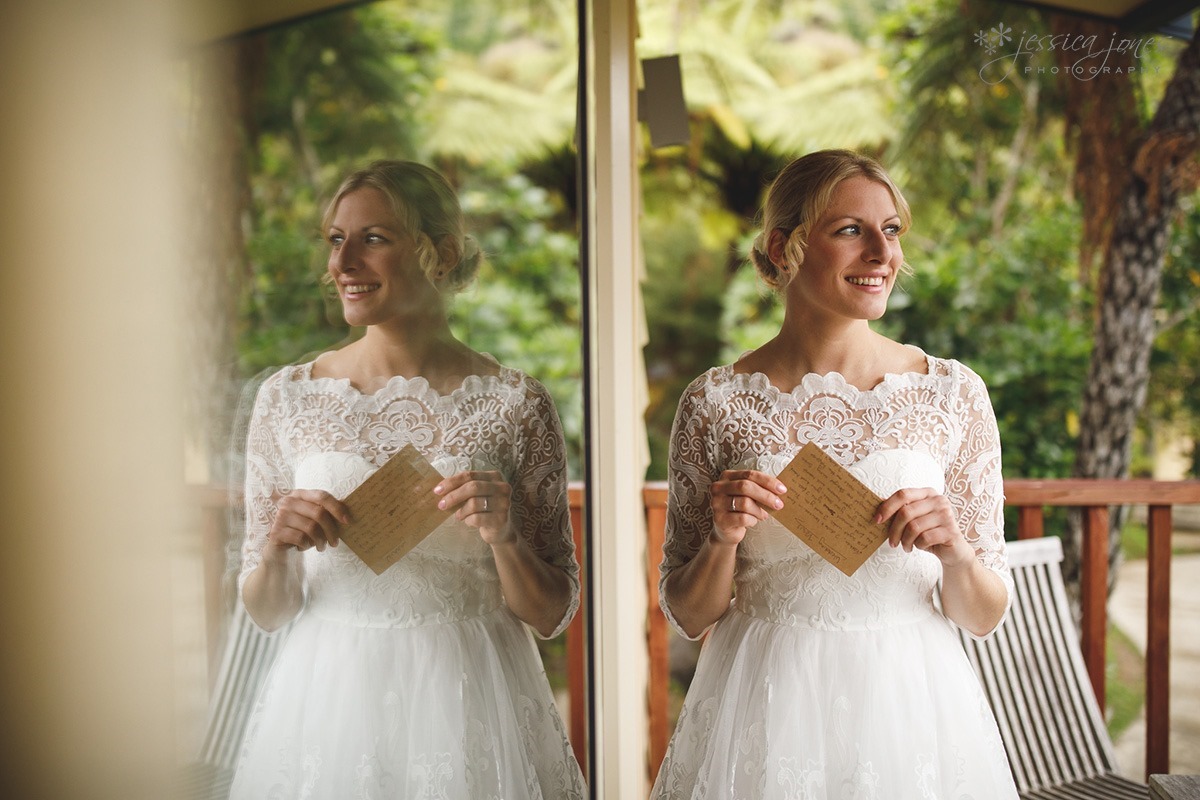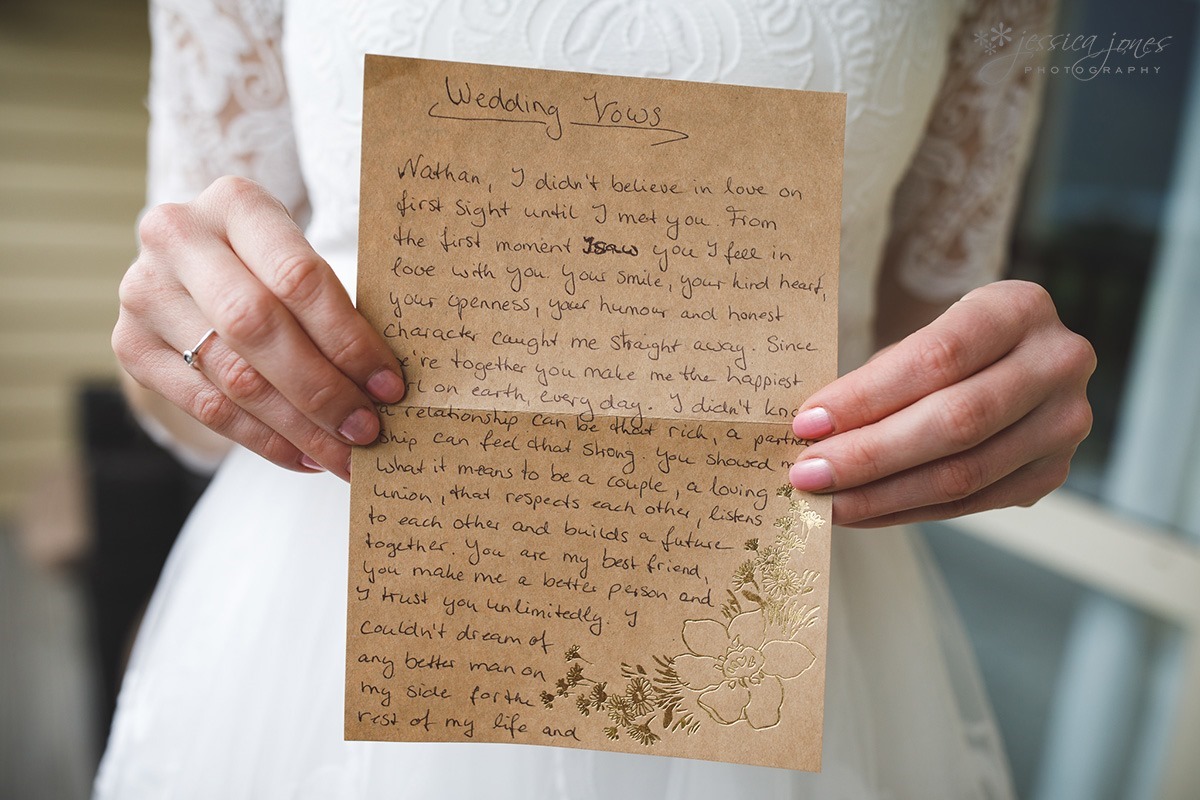 Danni, beautiful, easy and entirely stress free. She even did her own hair and makeup!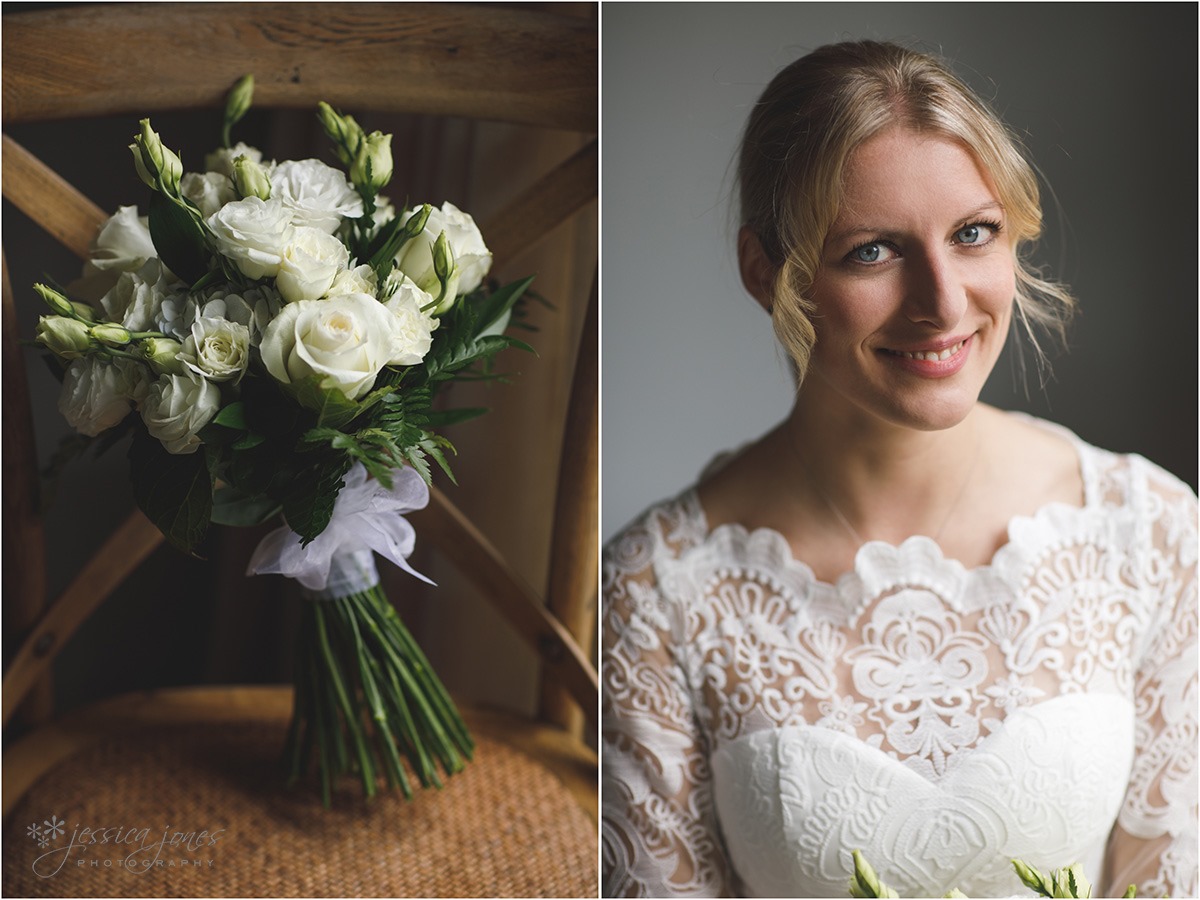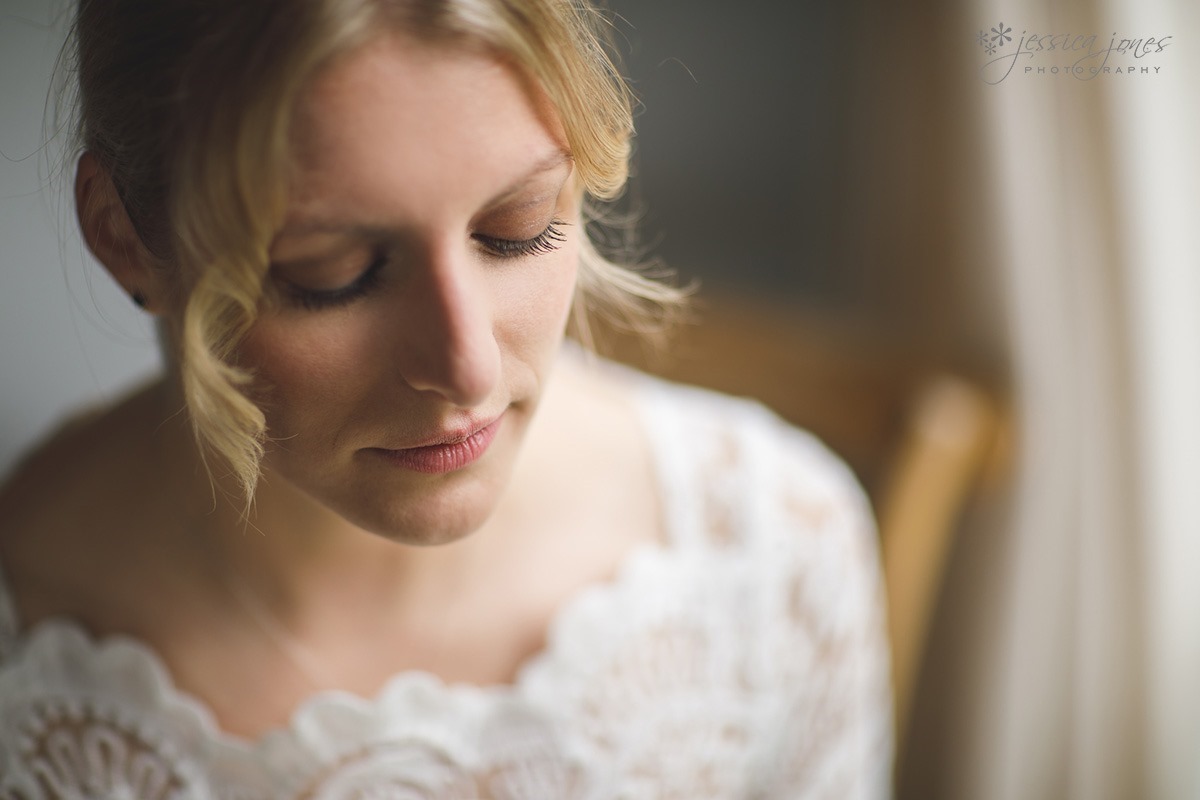 See that patch of blue up there? Well, we had precious little faith that this was actually going to turn into a blue sky, and so went for the rainy ceremony option. Good thing we did!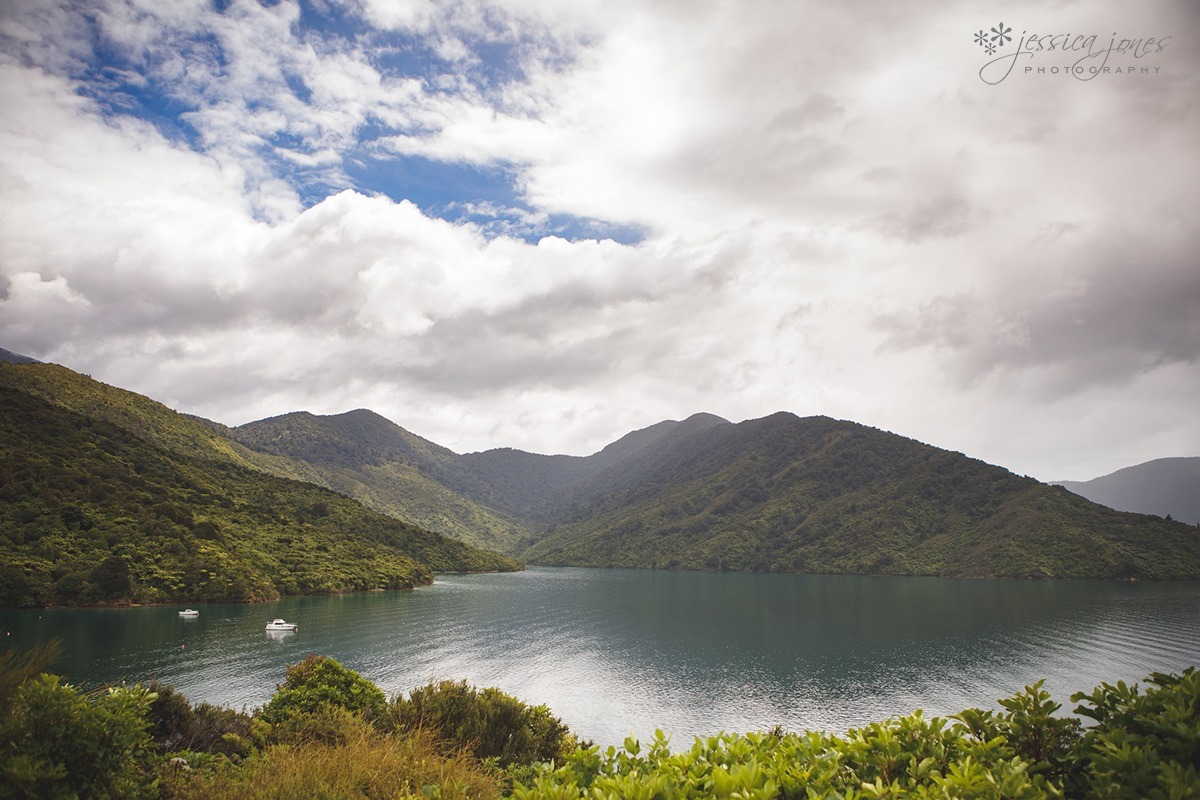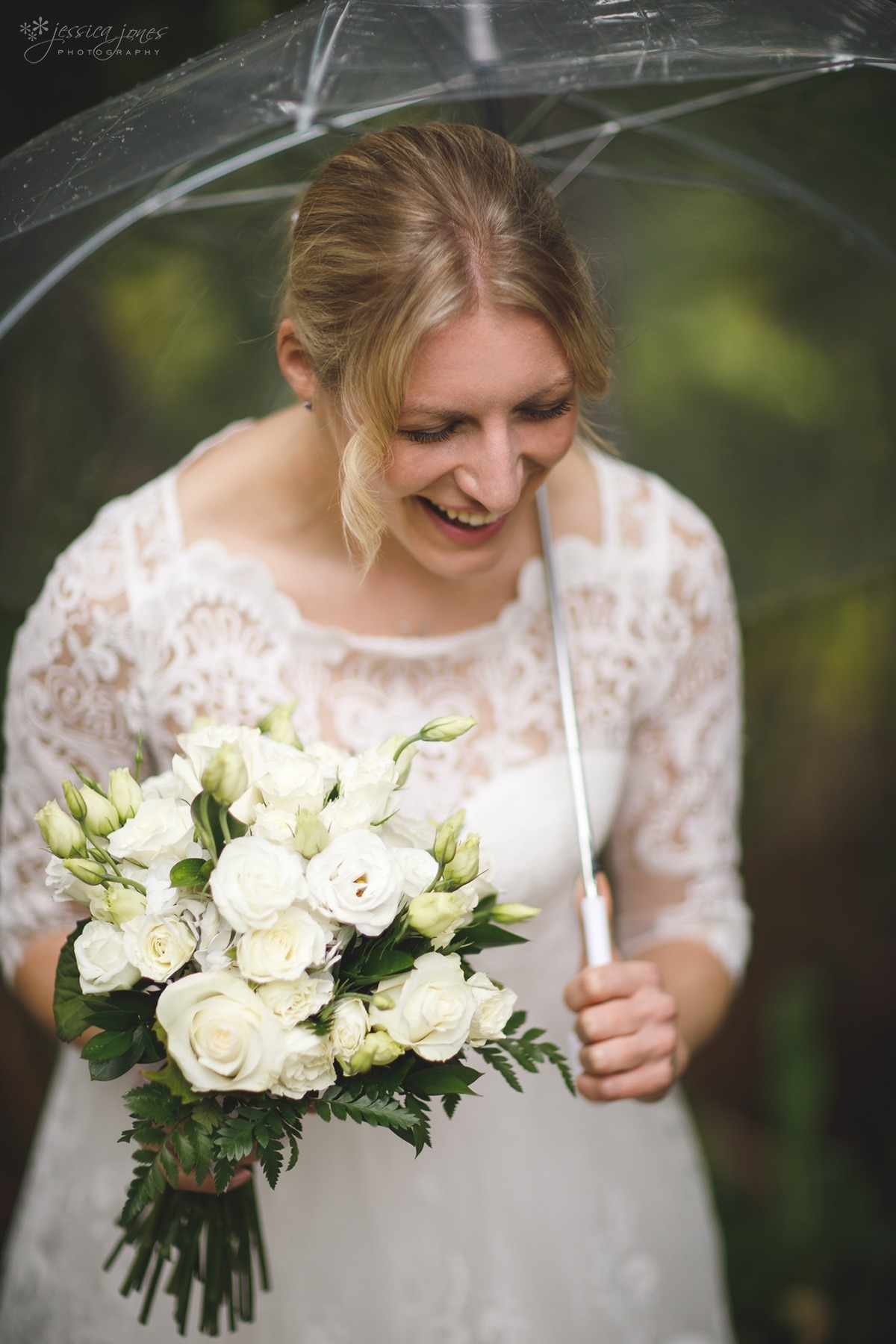 Even though it was a small elopement, it didn't mean that Danni wasn't going to wear something bridal. But just HOW bridal Nathan had no idea. This was the moment before she came out to show him.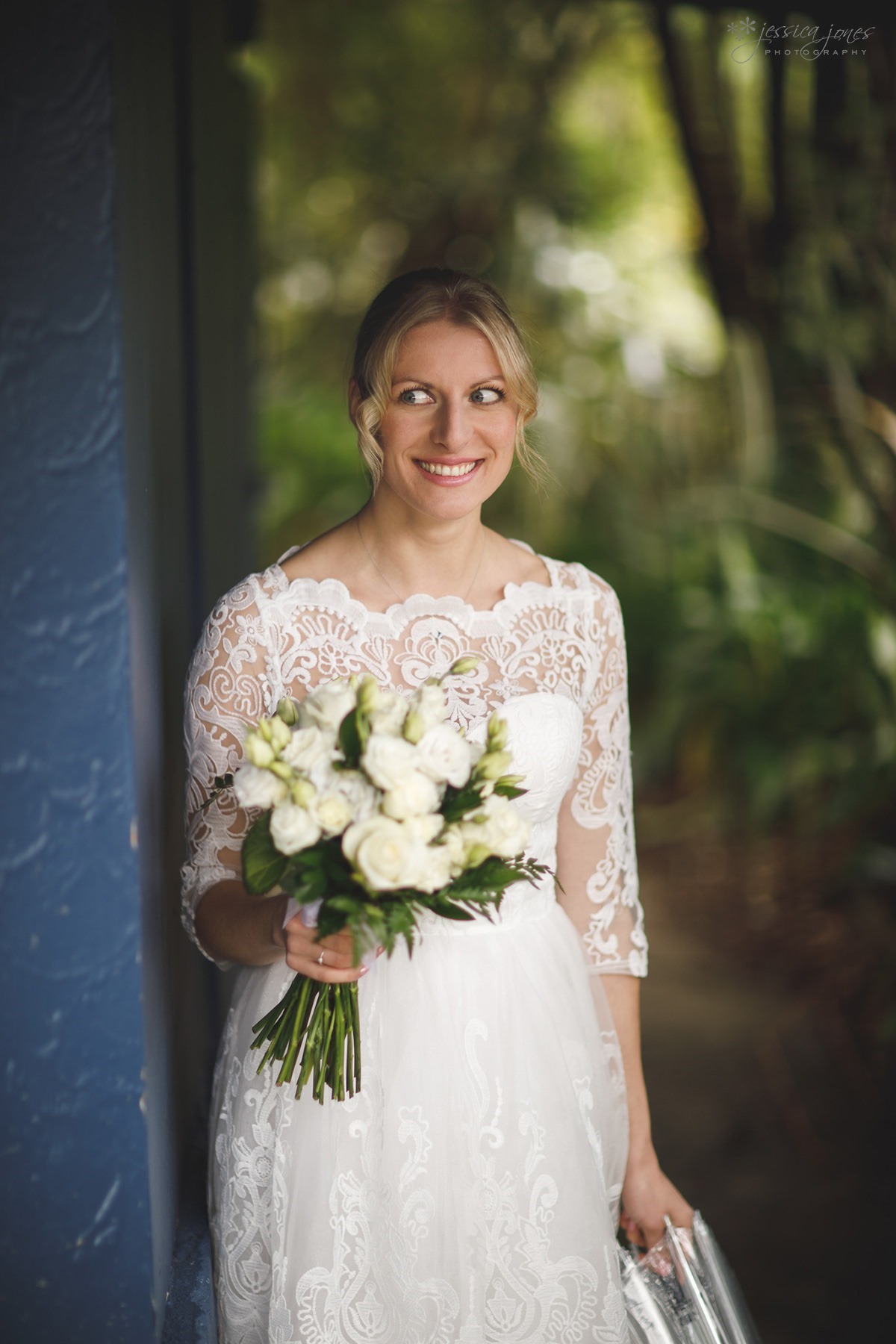 I think this face, right here, is the face of utter approval!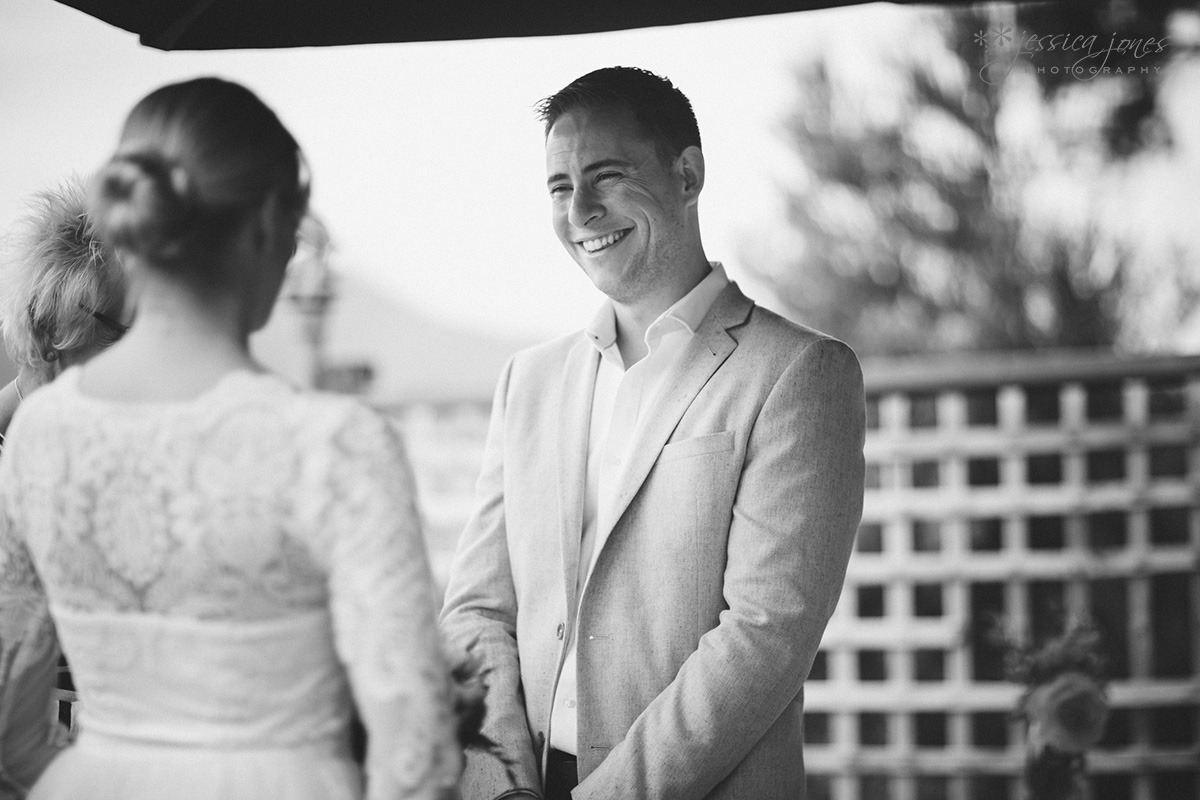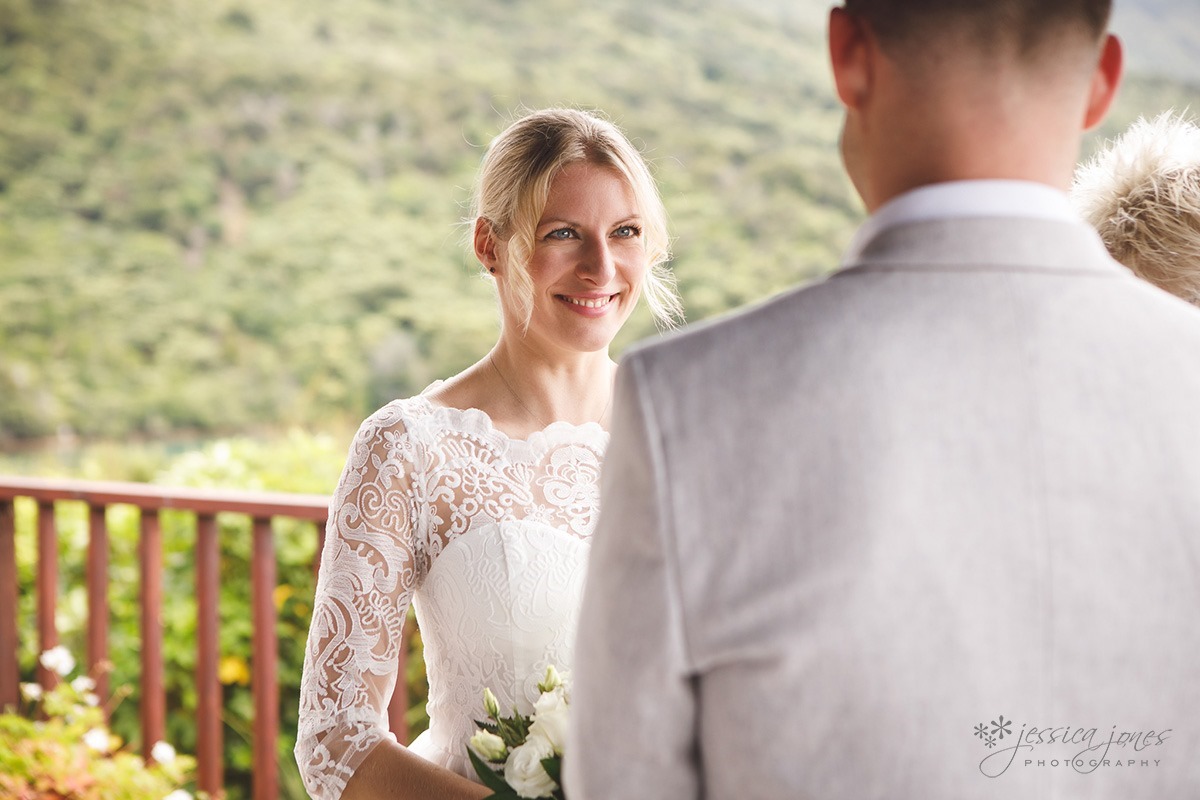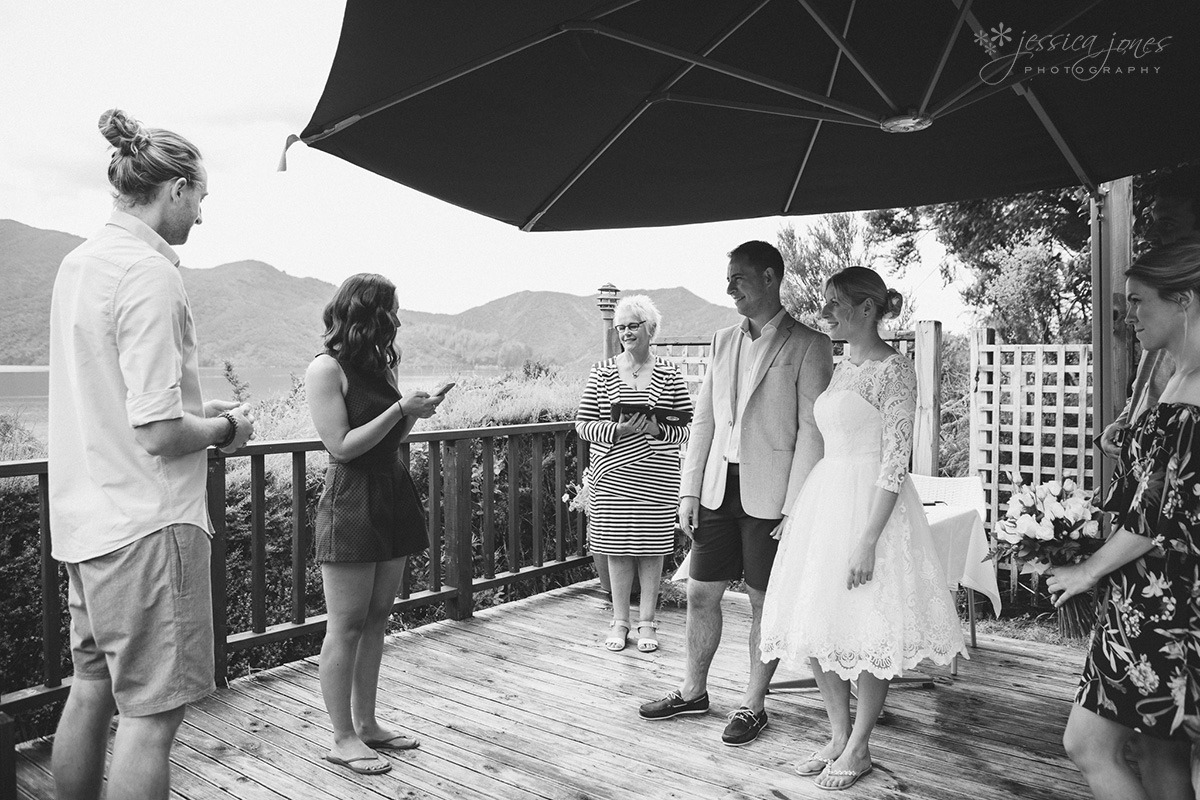 It was at about this stage that the rain started to really come down. Thankfully the big umbrella did it's job beautifully which meant that Danni and Nathan could get on with the task of getting married!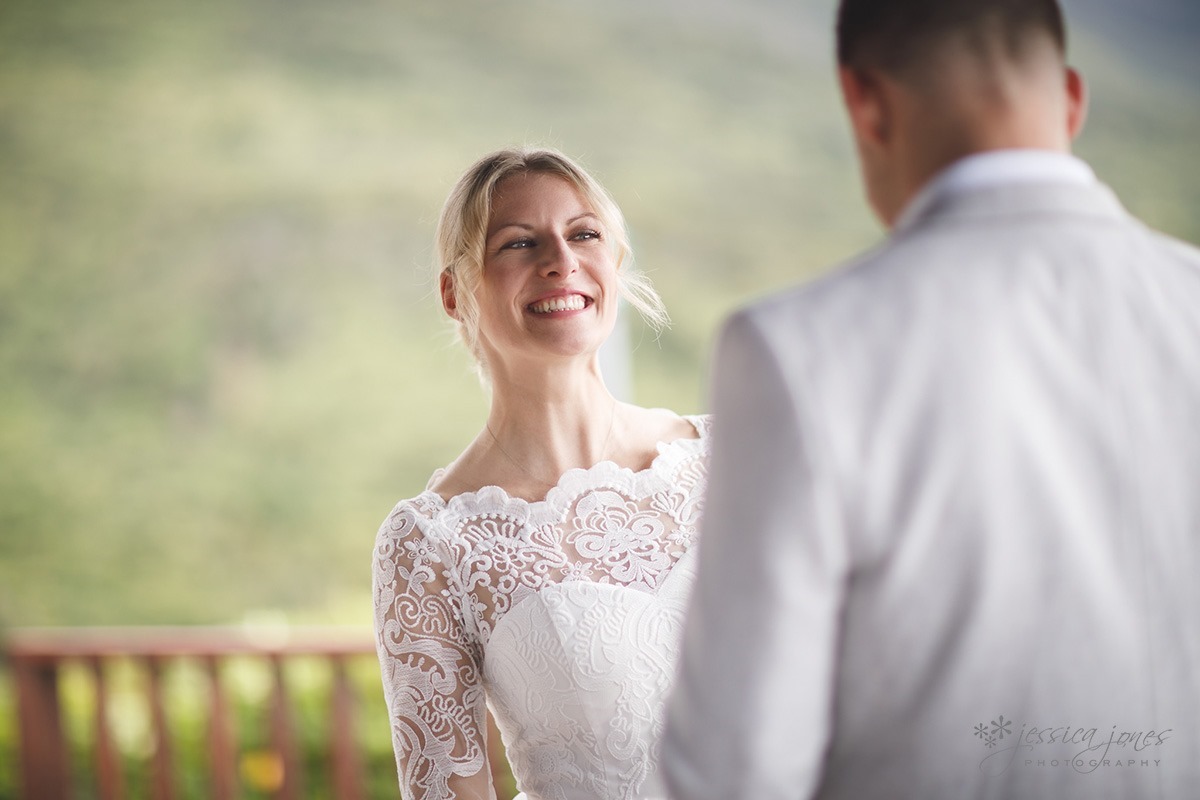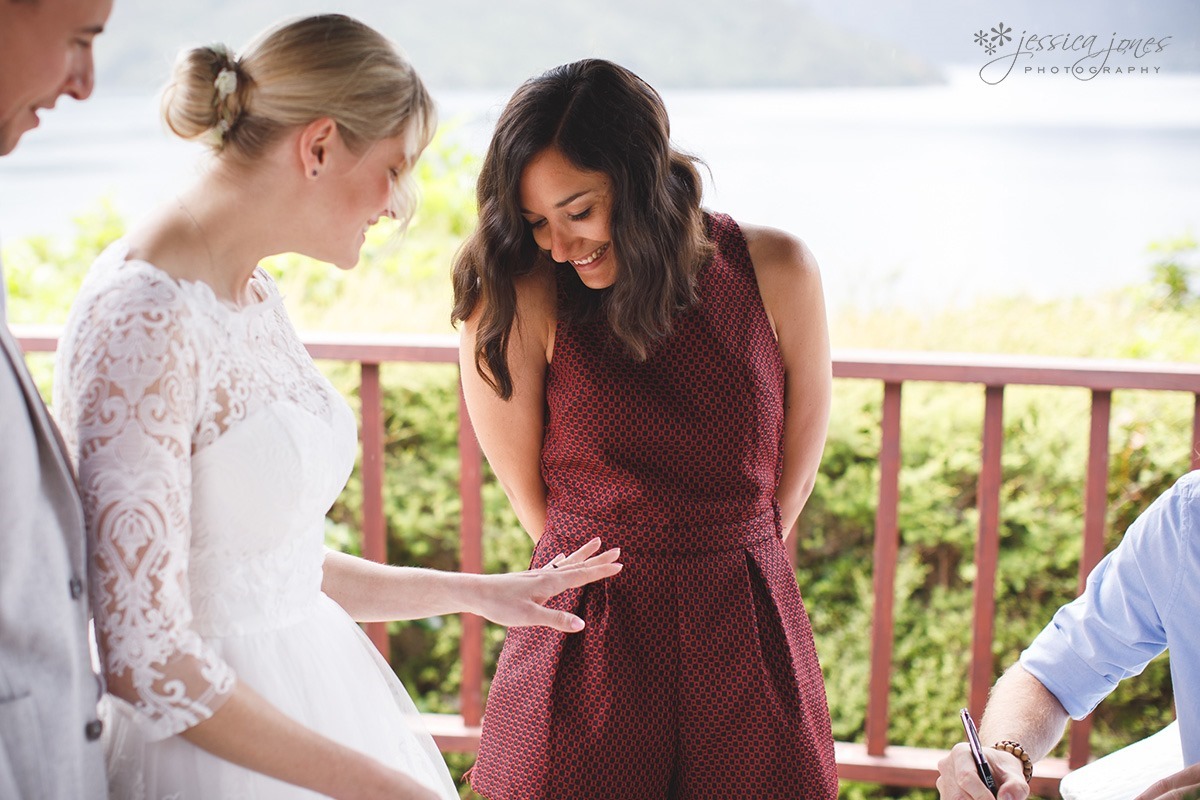 And then, just like that, they were married!
The rain cleared and the sun made it's appearance!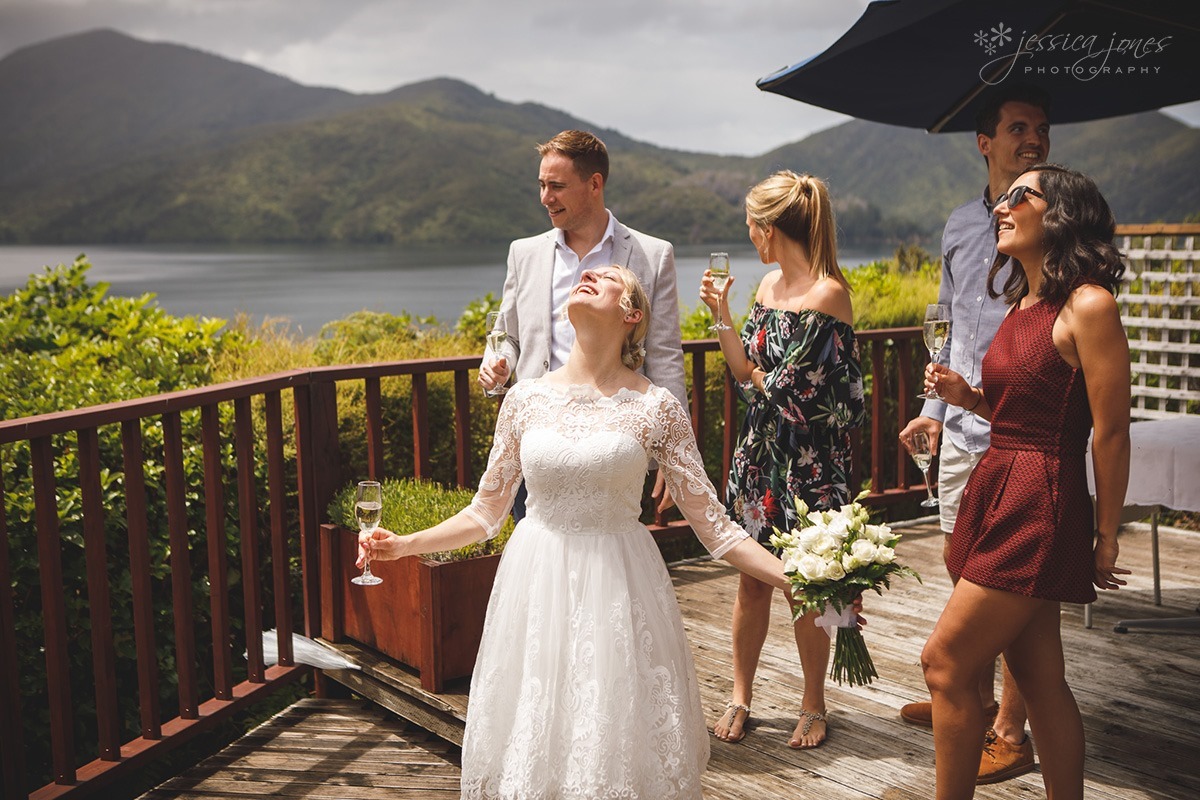 And then off we went on a chartered cruise to celebrate! Thanks to the team at Beachcomber for making everything so easy!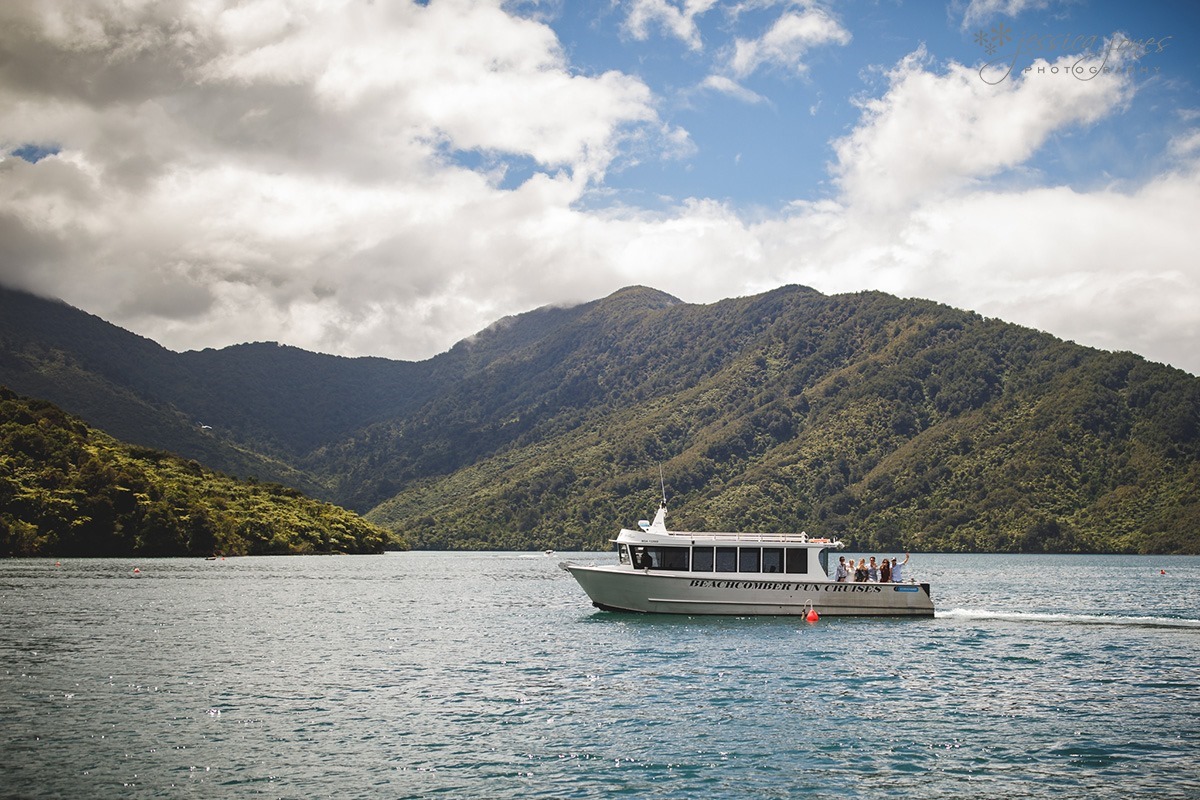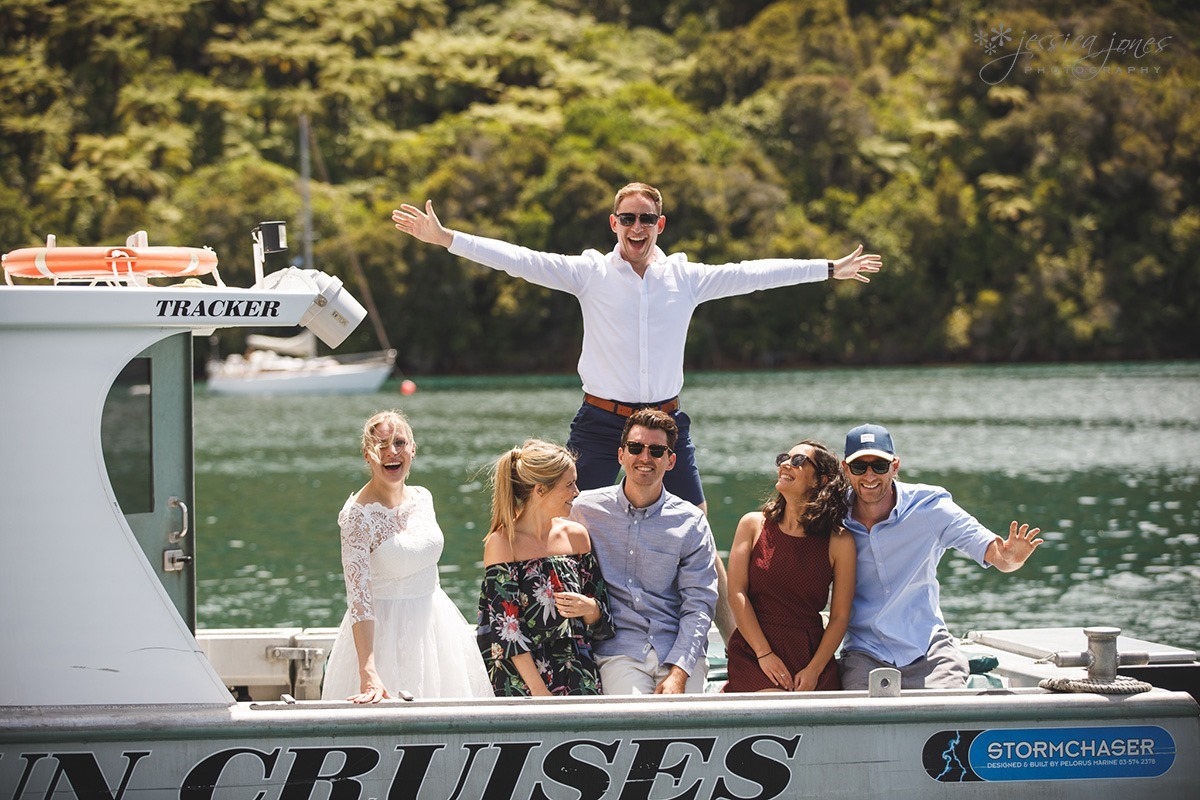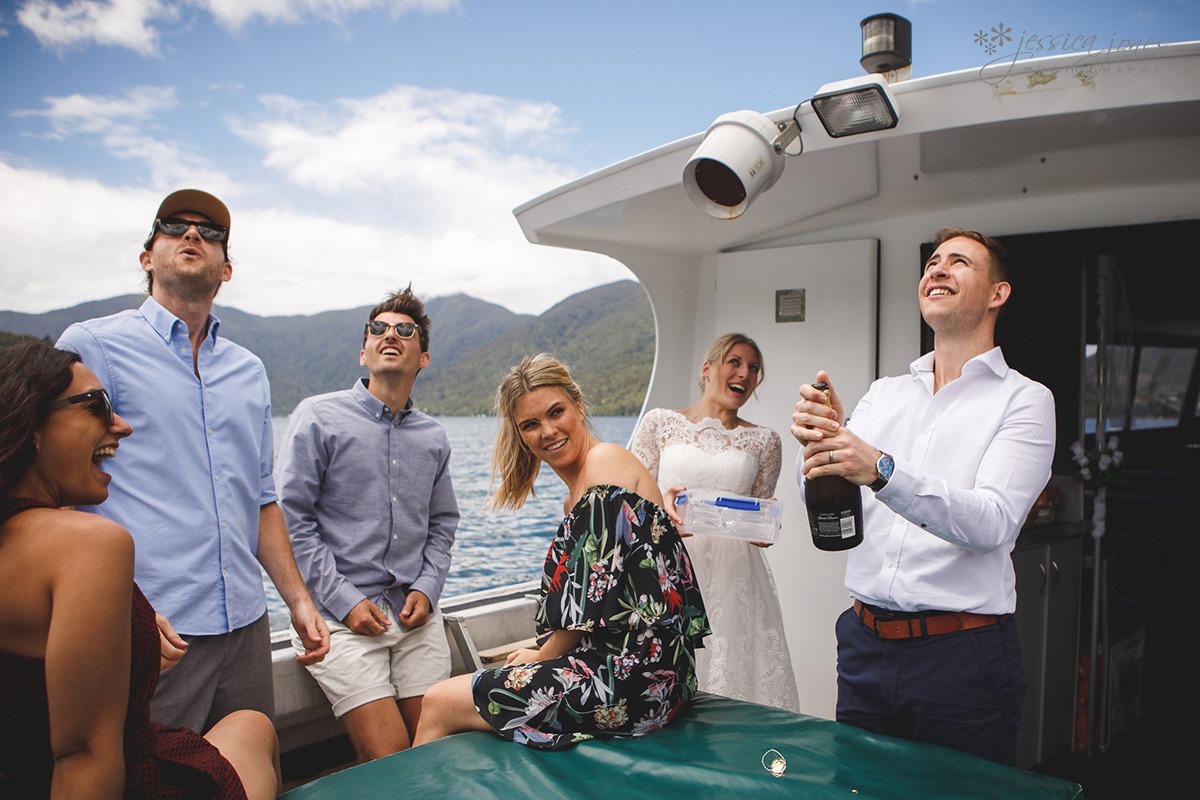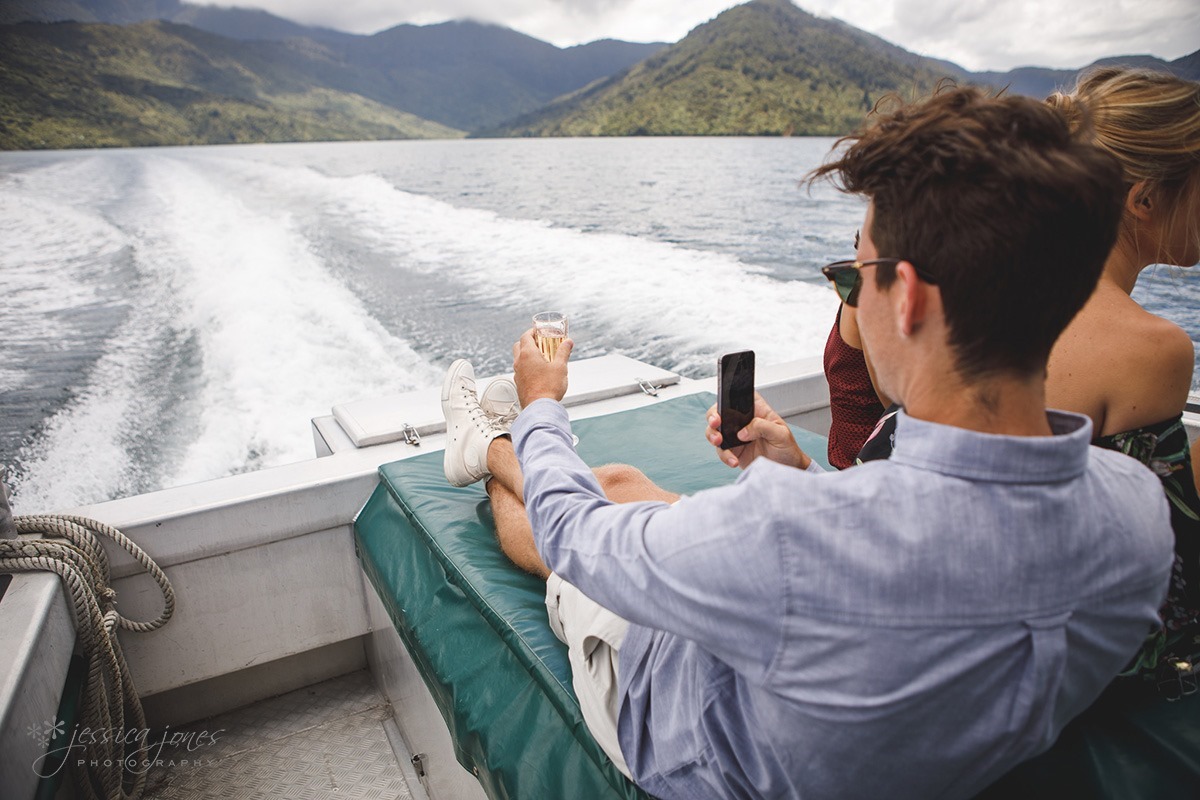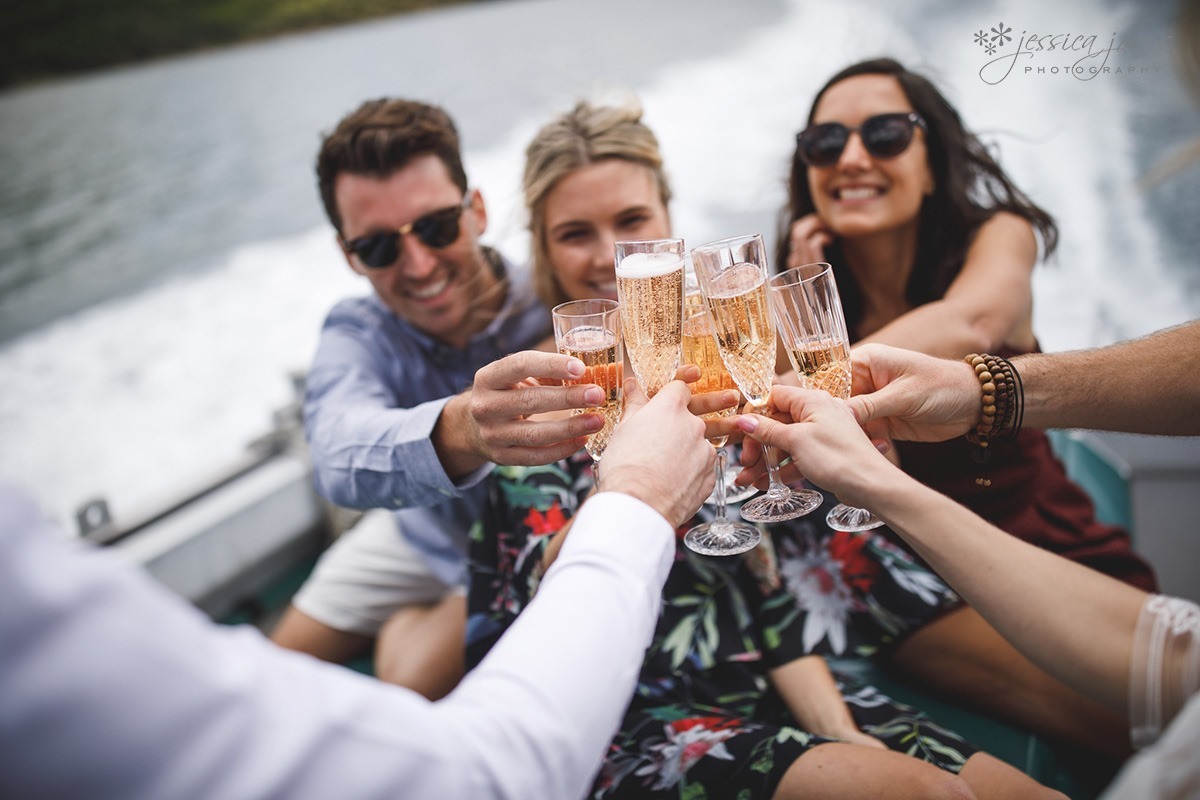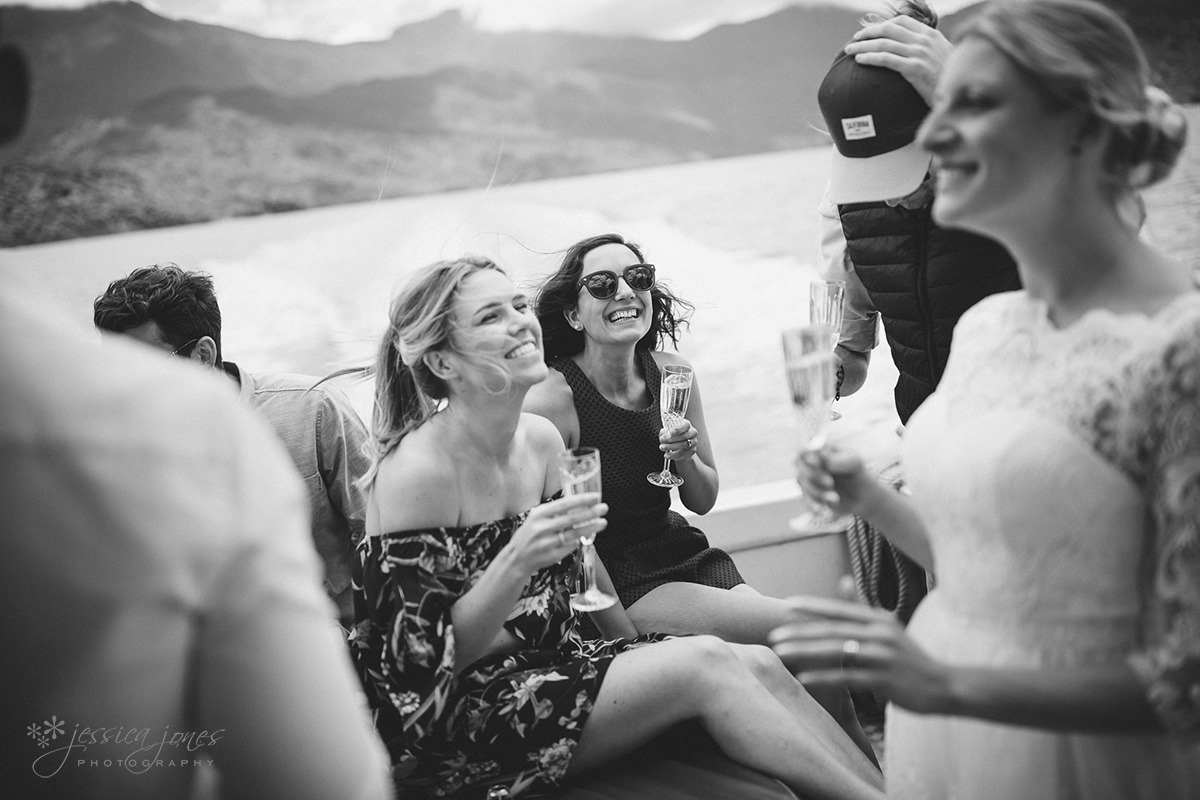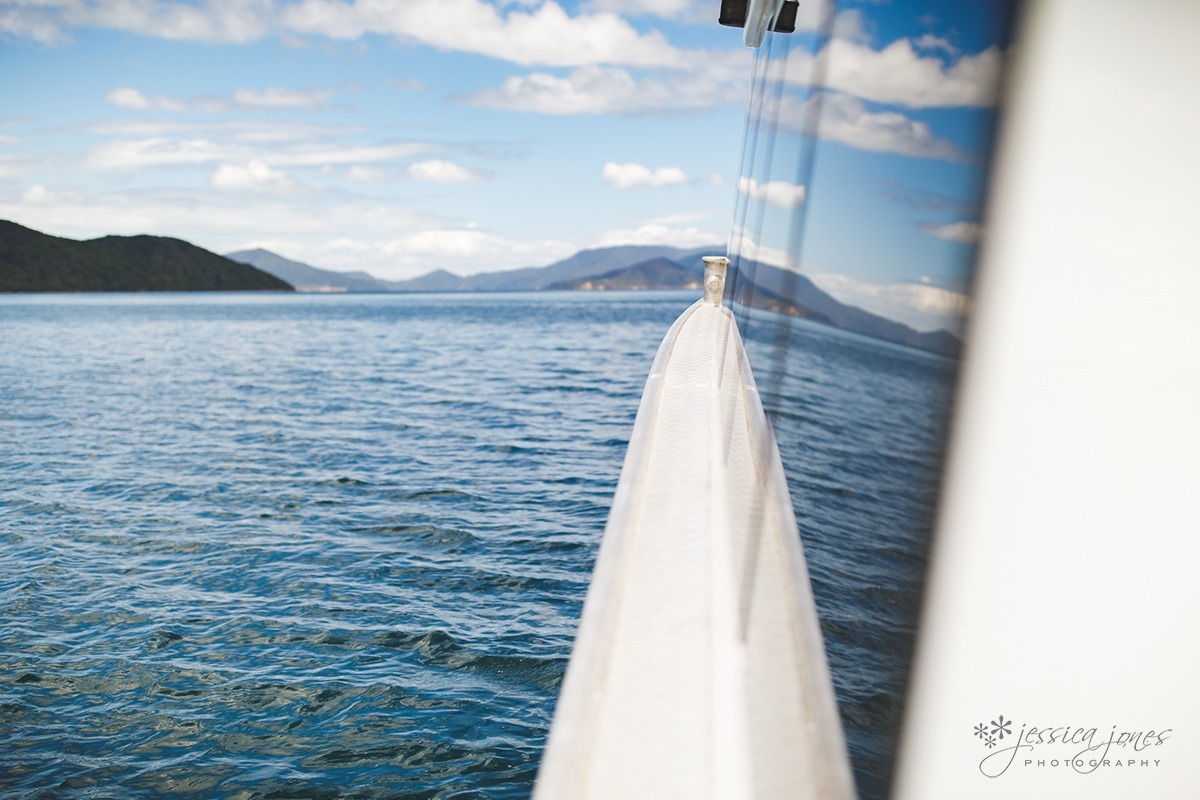 A joyride to Ship Cove where there was lunch and bubbles and wildlife!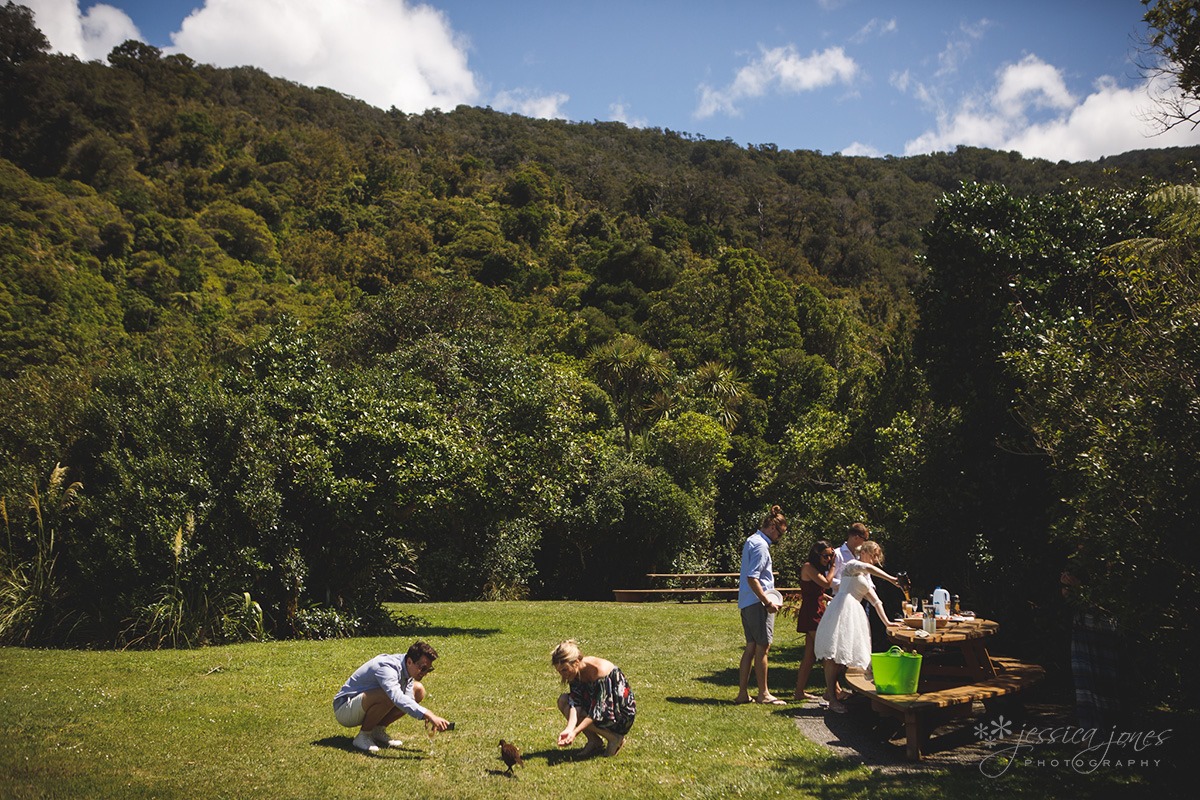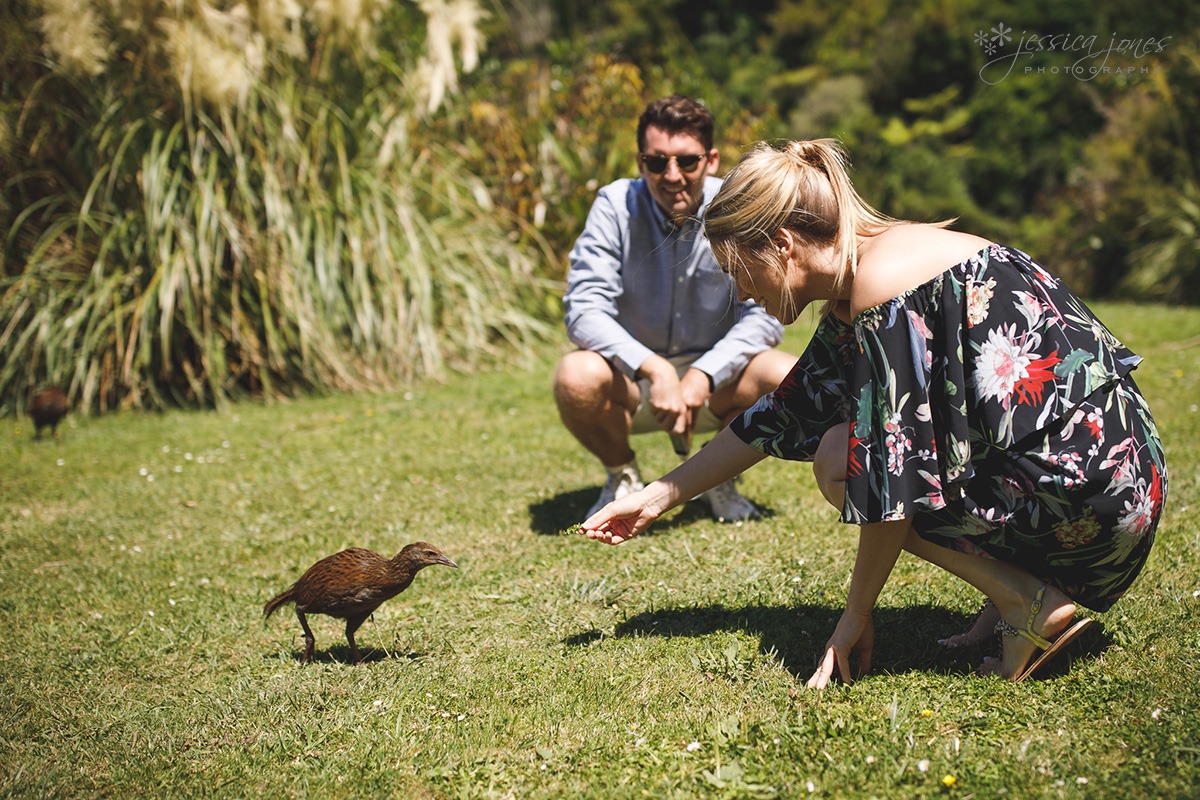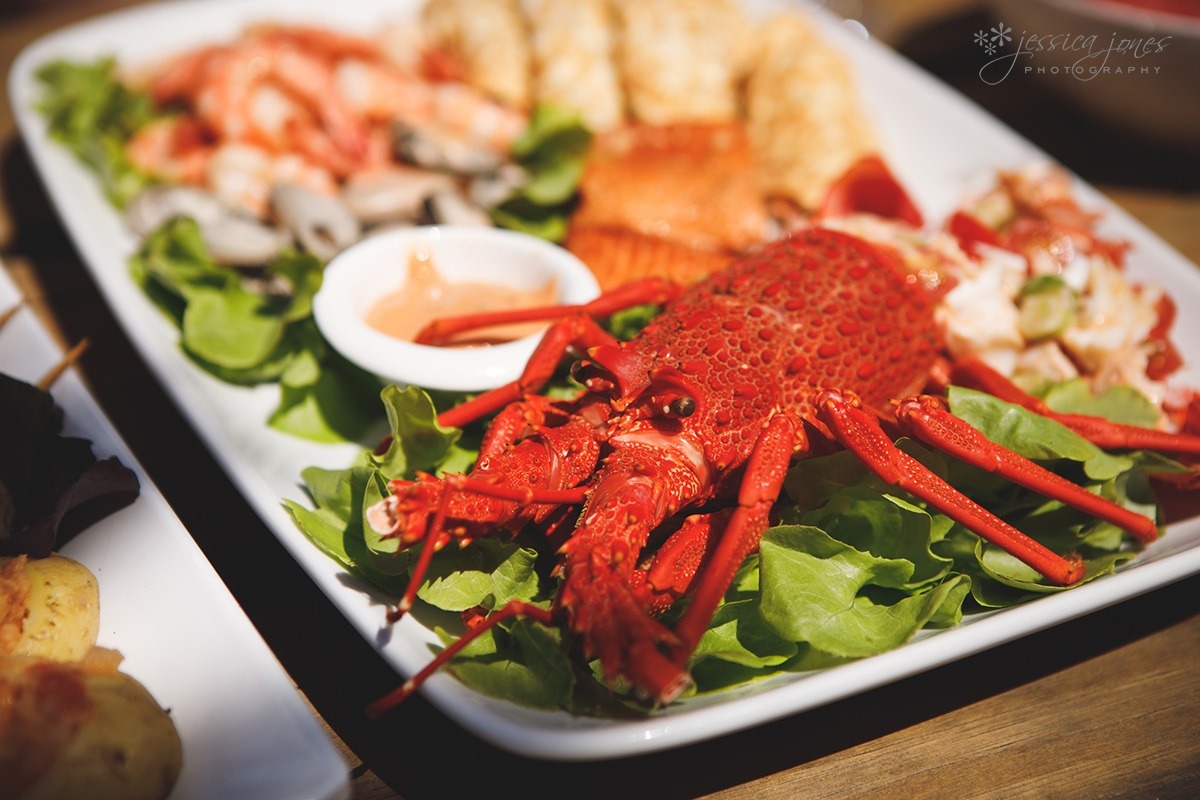 Nathan asked Danni to marry him via a note from his Mum's dog, Bentley. Danni said yes, of course, and Bentley has since done an absolutely smashing job of keeping the couple's engagement a secret.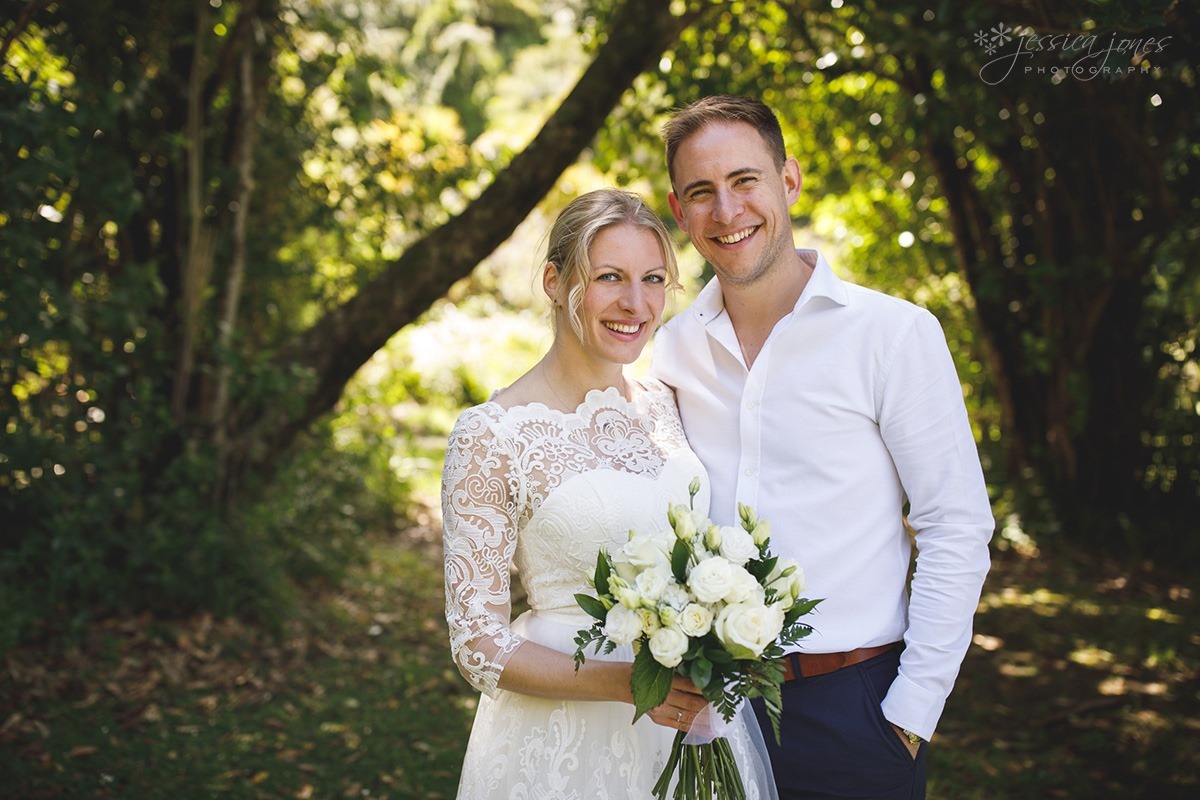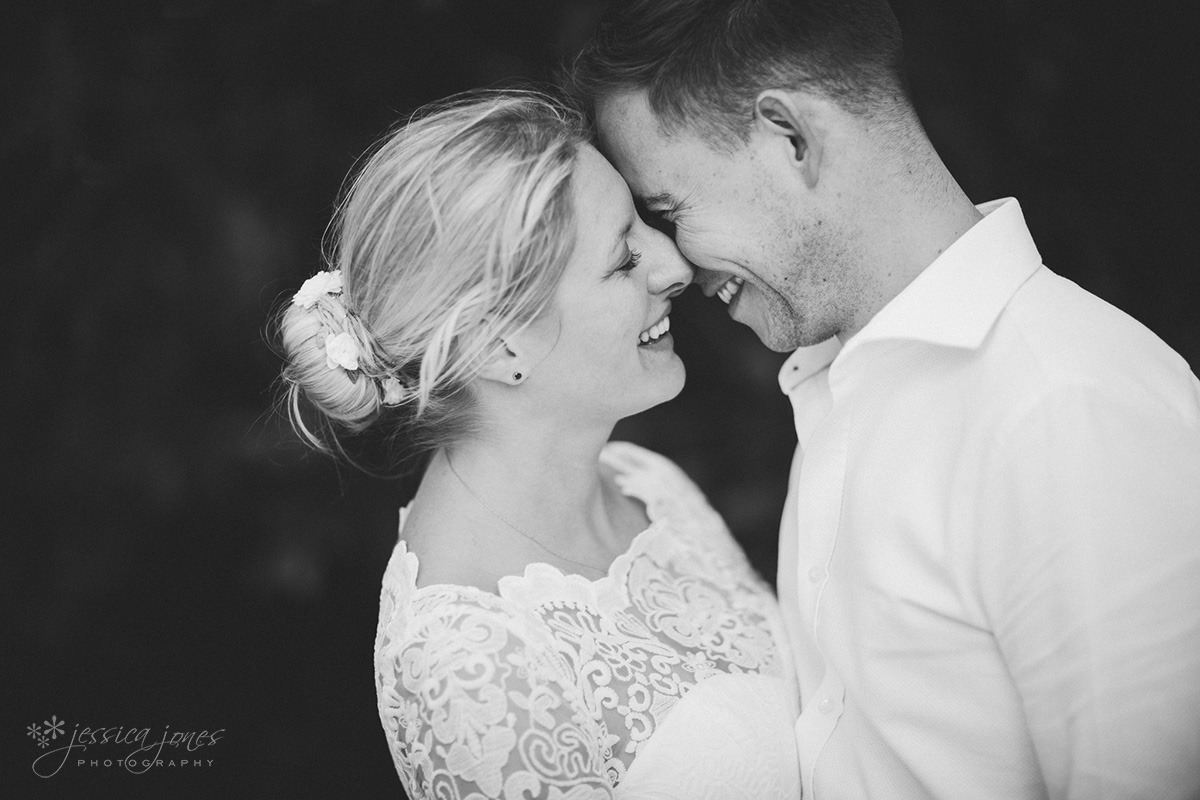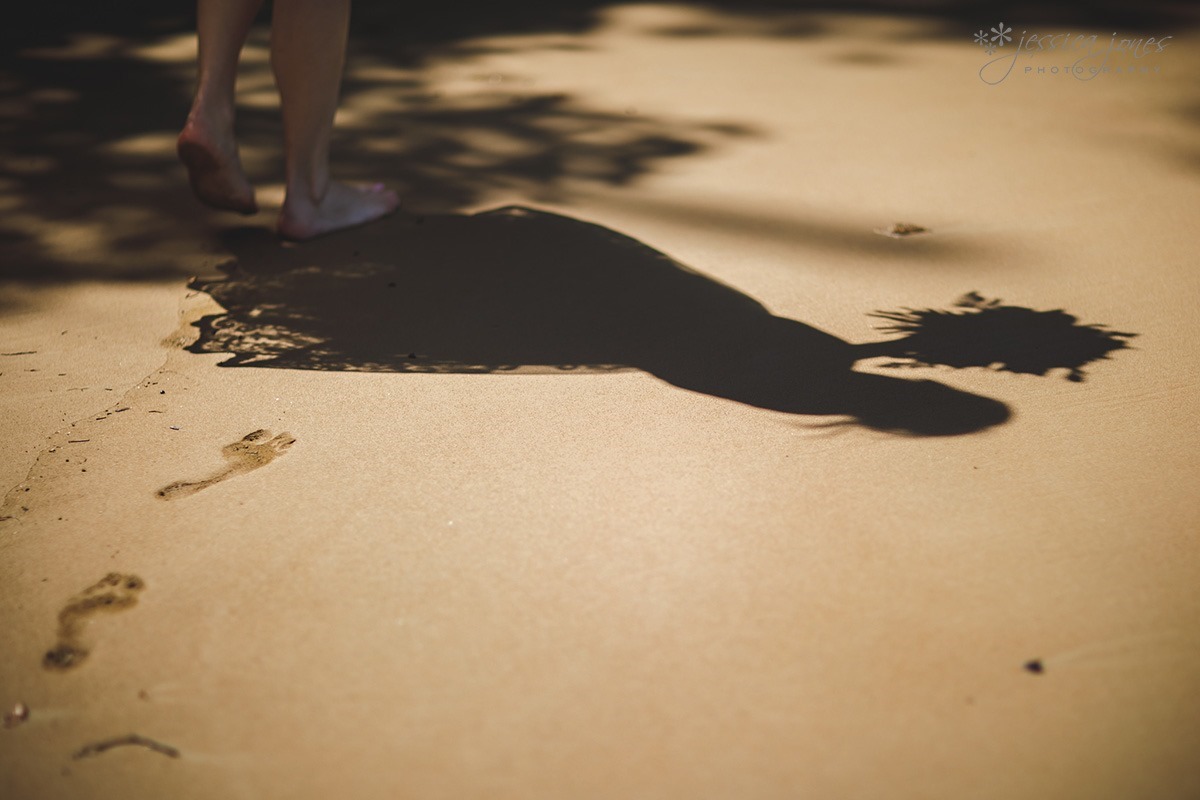 Danni and Nathan's charm lie in both their obvious welcoming and friendly natures, but just as much in their ability to not take themselves so seriously. When there is dancing fingerguns to be had, they are not afraid to go for it.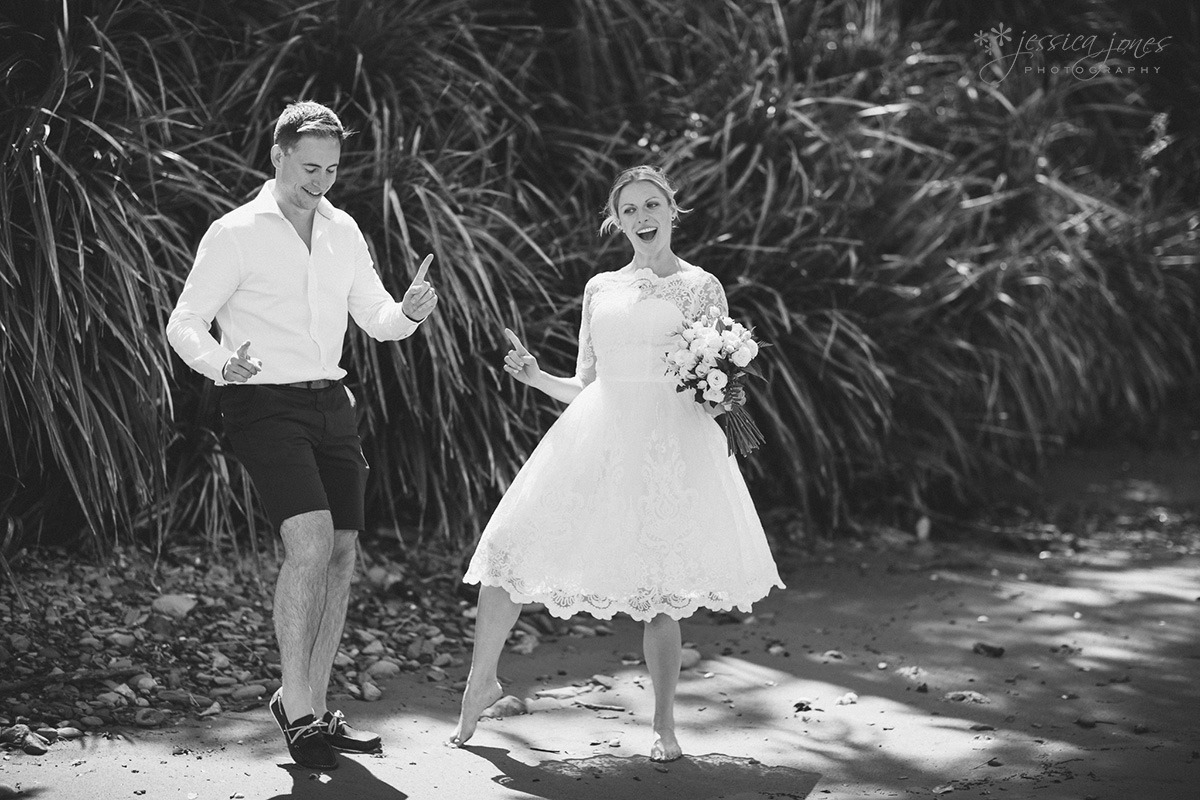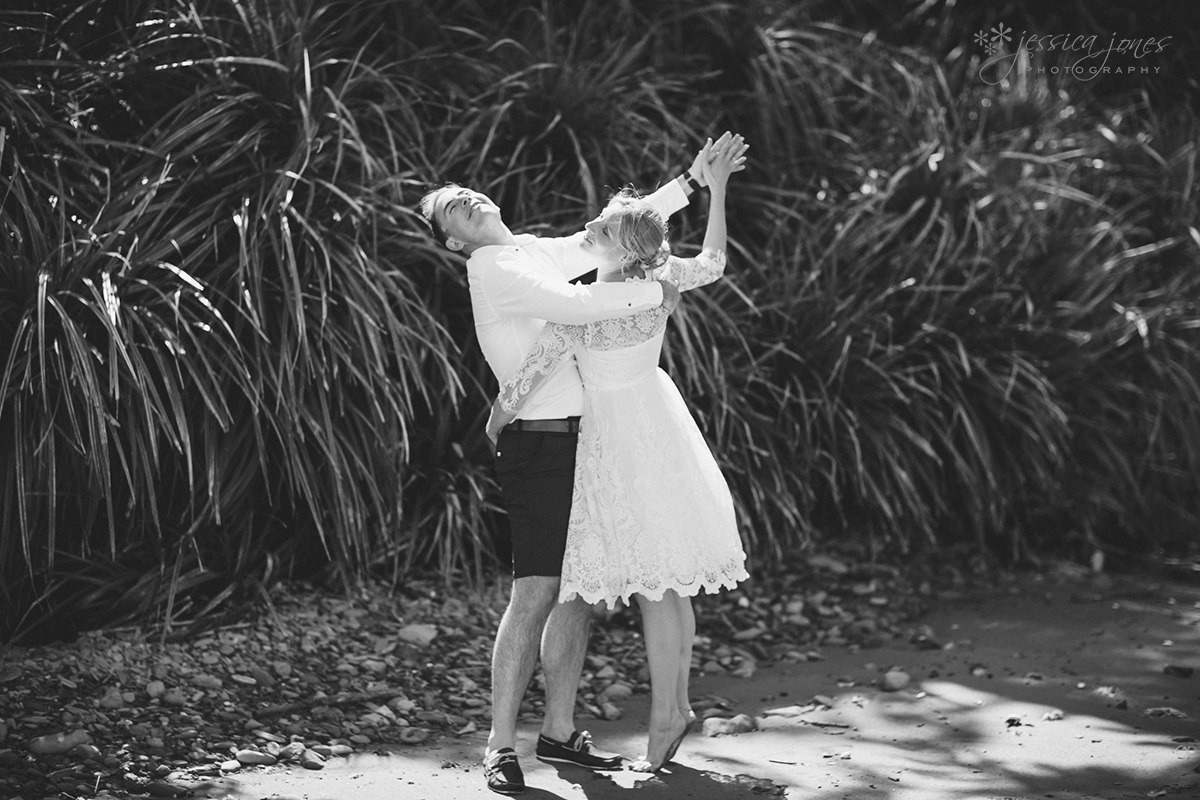 In fact, everyone was pretty good at sharing their moves!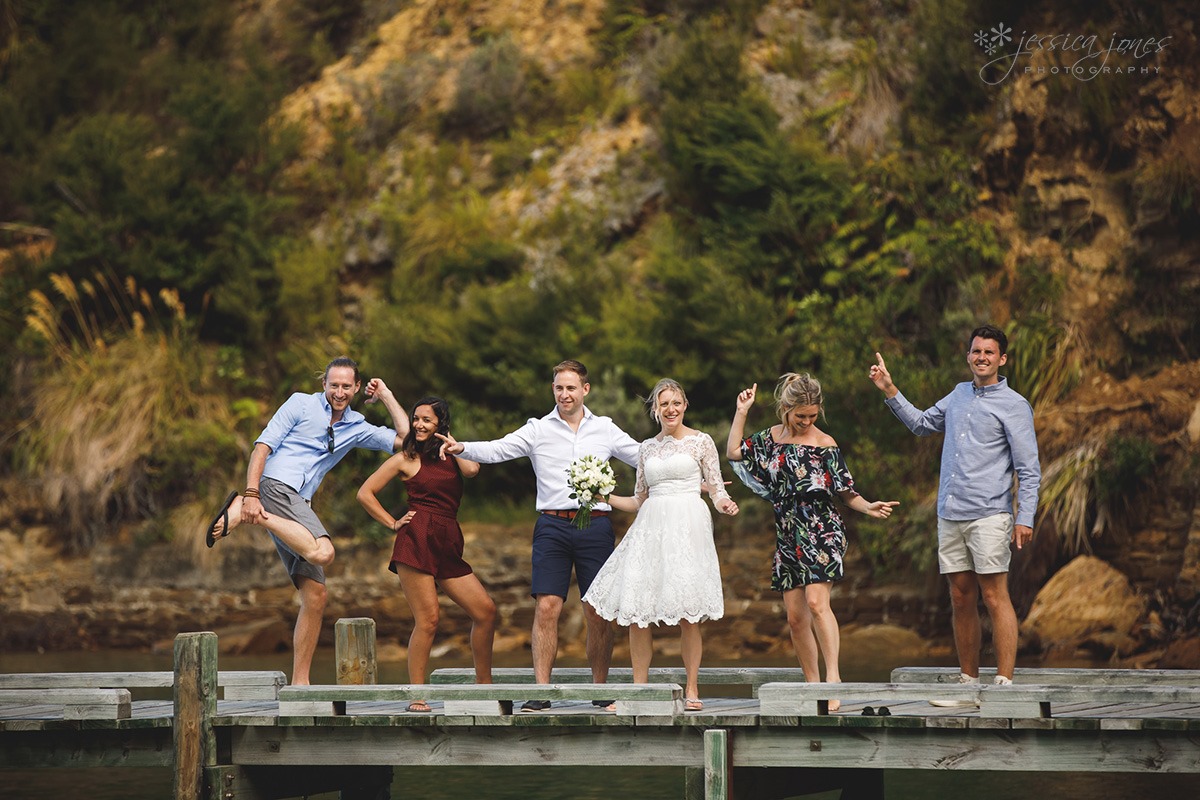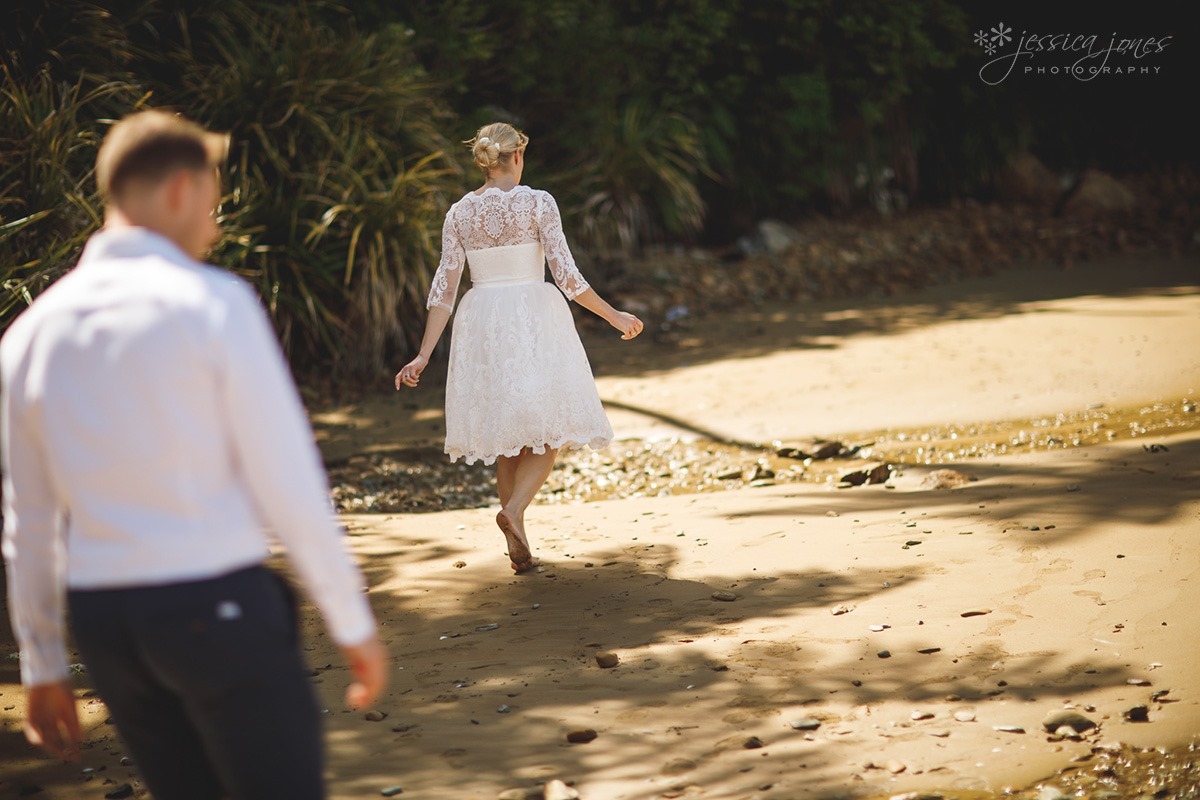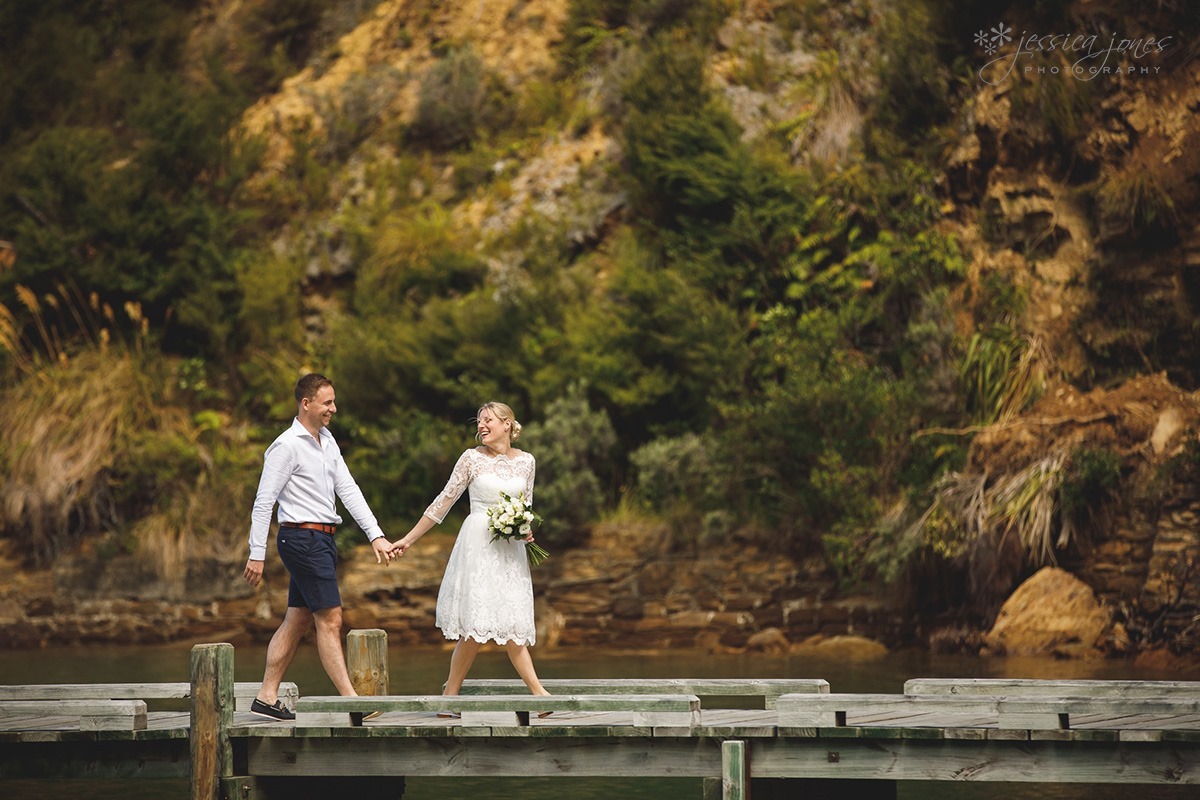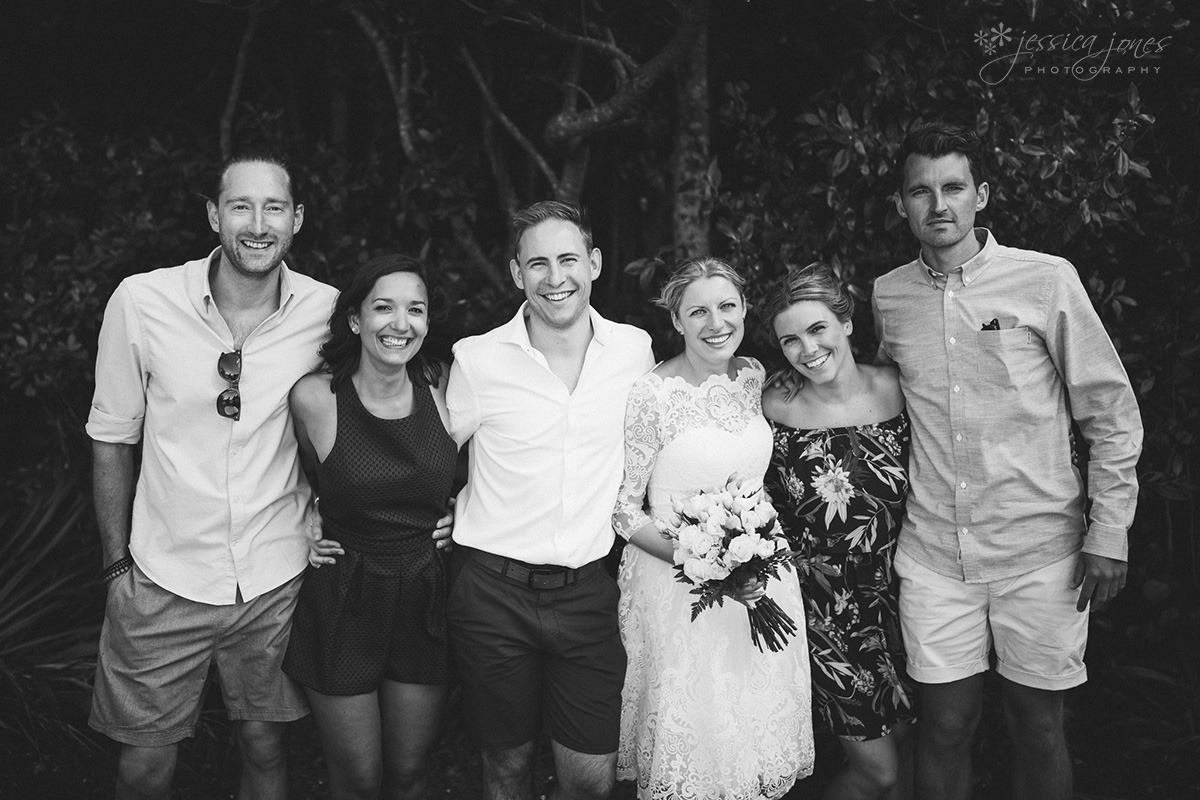 These amazing rings were made to include wood from a very old barn. So unique, SO cool!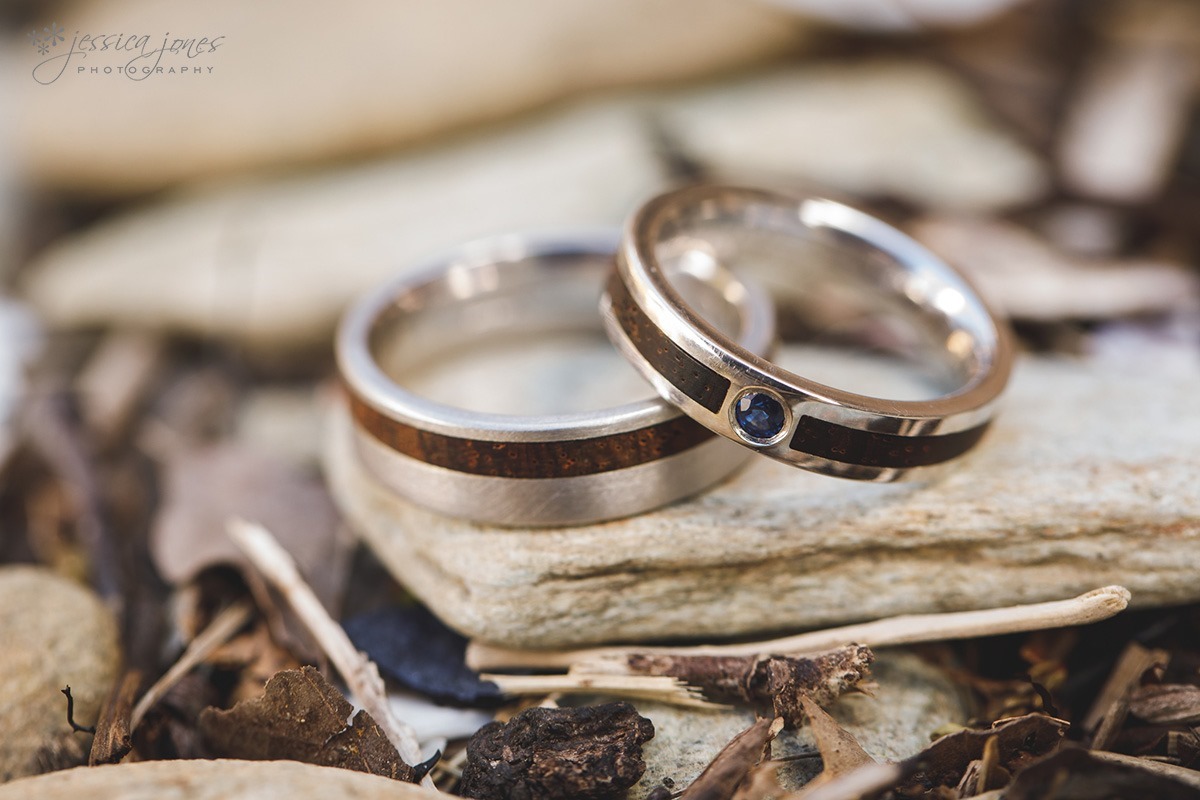 Nathan and Danni, what an absolute blast we had with you both! Thanks for the laughs and just generally having a pretty awesome day!