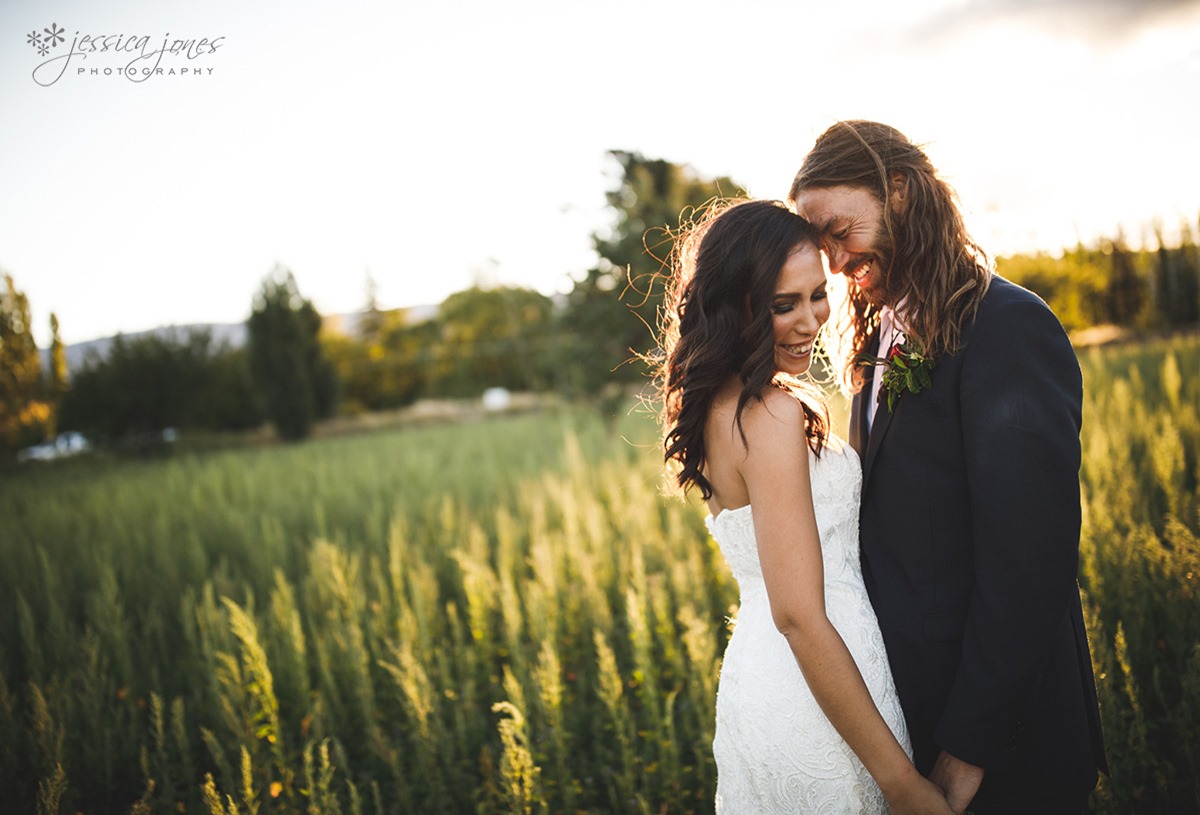 Tony walks into the room, it's only an hour or so before their wedding, he pauses briefly when he sees his bride to be. Darnelle squeals, flings her hands in the air and exclaims how handsome he looks. So handsome. She's not even in her wedding dress yet, and still he can't hold back the tears. Darnelle doesn't need a wedding dress to take Tony's breath away. "Allergies" they both exclaim, Tony quickly puts on his sunglasses, always a solid cure for allergies. Darnelle fixes Tony's hair before he heads to their ceremony location so he can greet the wedding guests.
Somehow the wedding day arrived, this was finally it. Ten years of love, four stunningly gorgeous children, a life and love they've built together through good times and hard times, it's all culminated into this day. The day they promise to spend the next ten years together, and then the ten after that, and then every moment until death parts them.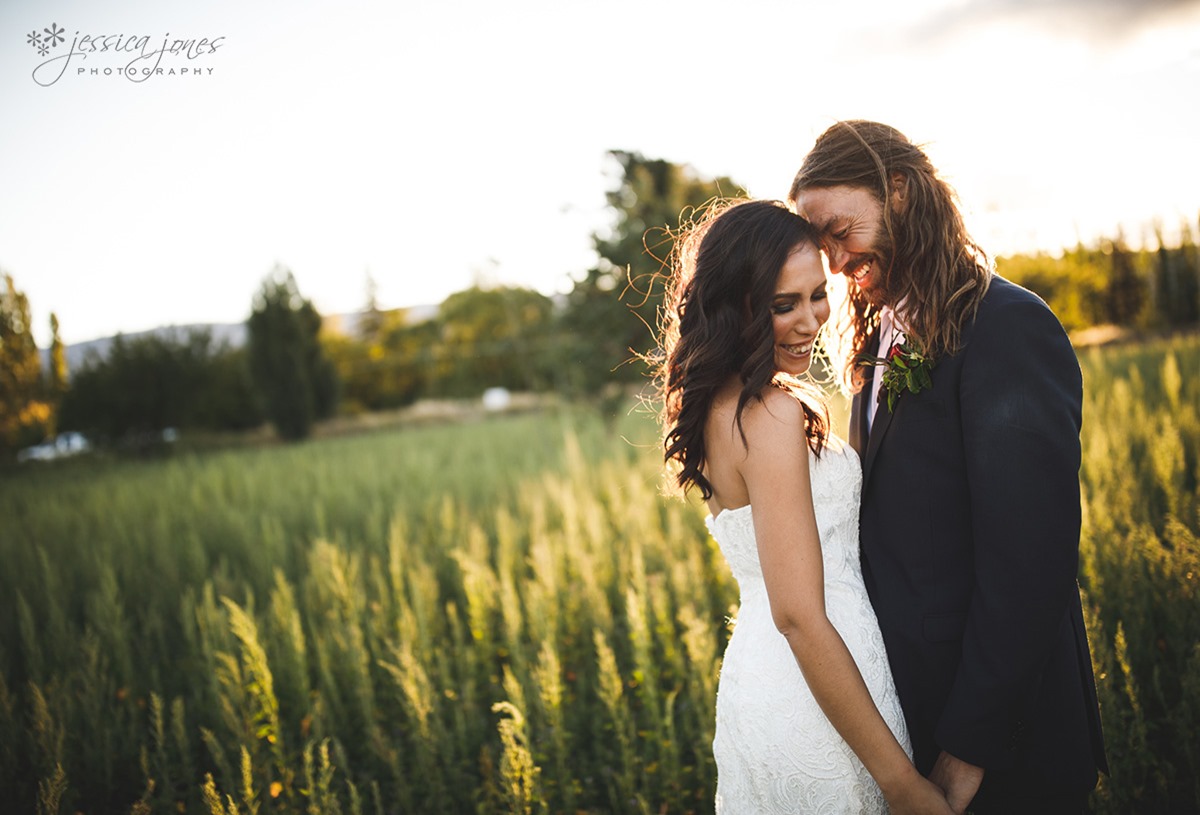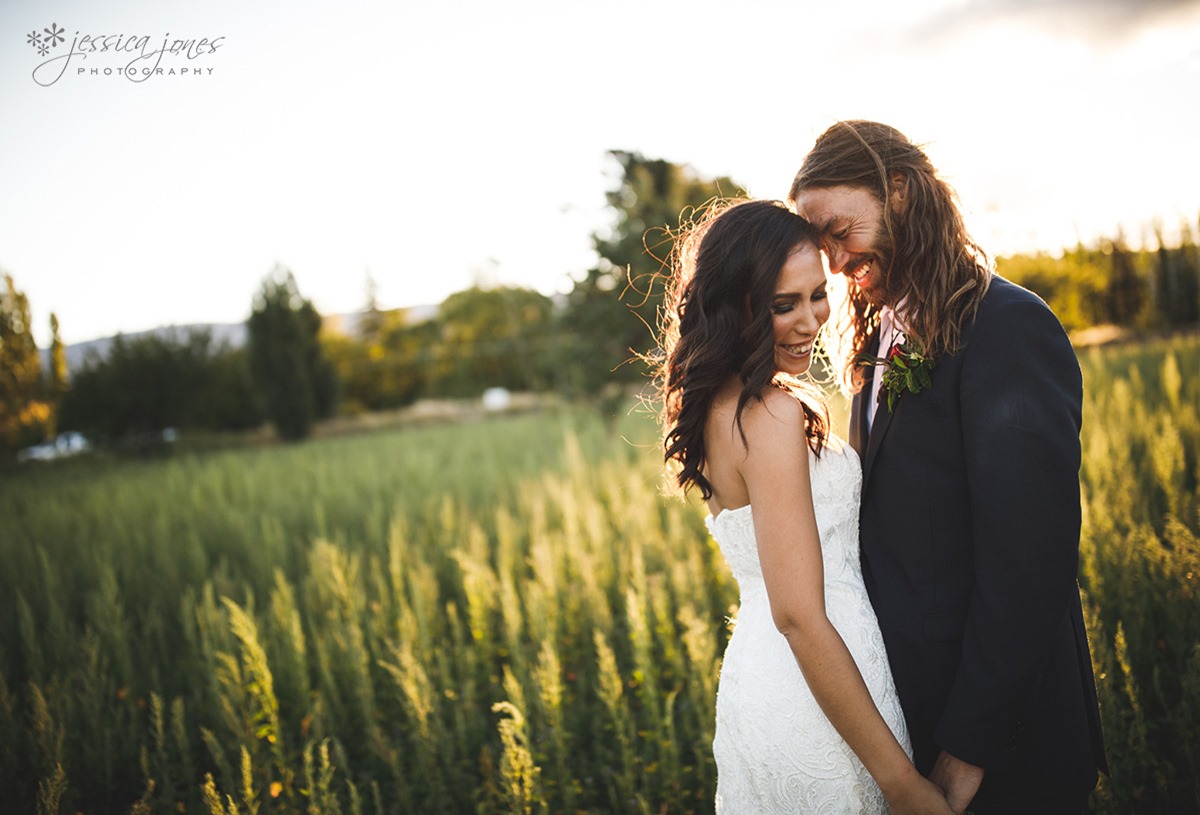 Tony and Darnelle got ready together, along with their kids and their friends, at a giant holiday house they were all staying in. The excitement level was sitting at a pretty high level from the moment we turned up. Darnelle and I have been crossing paths and sharing giggles for years now. Those with a fabulous memory will recognise her from many a wedding shared here as she's a makeup artist. One skill that comes in very handy when it's your wedding day!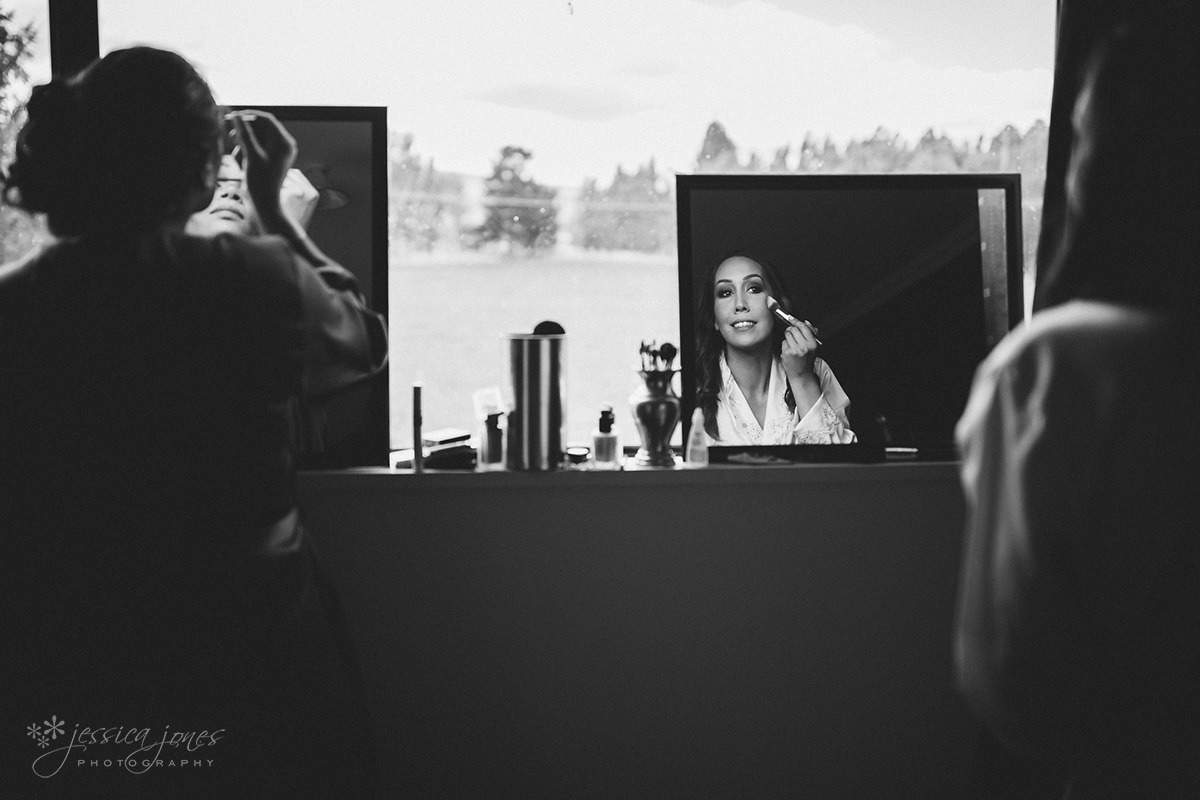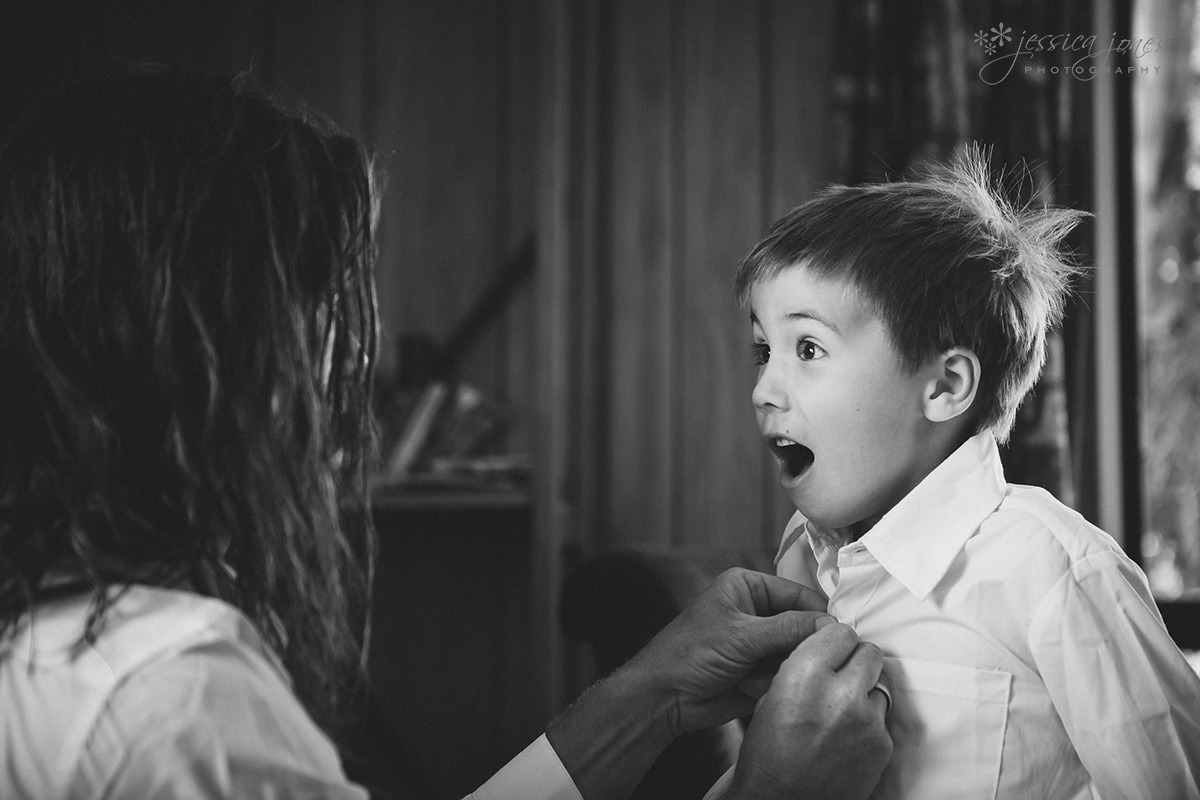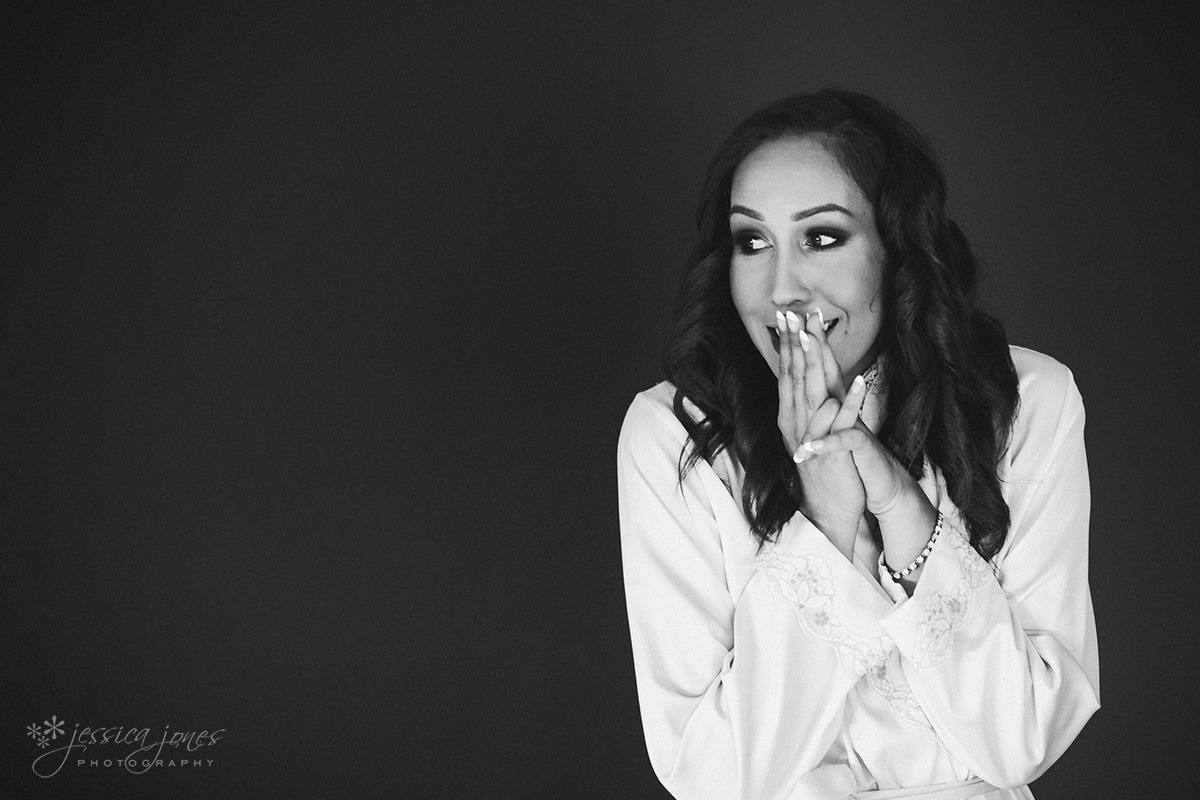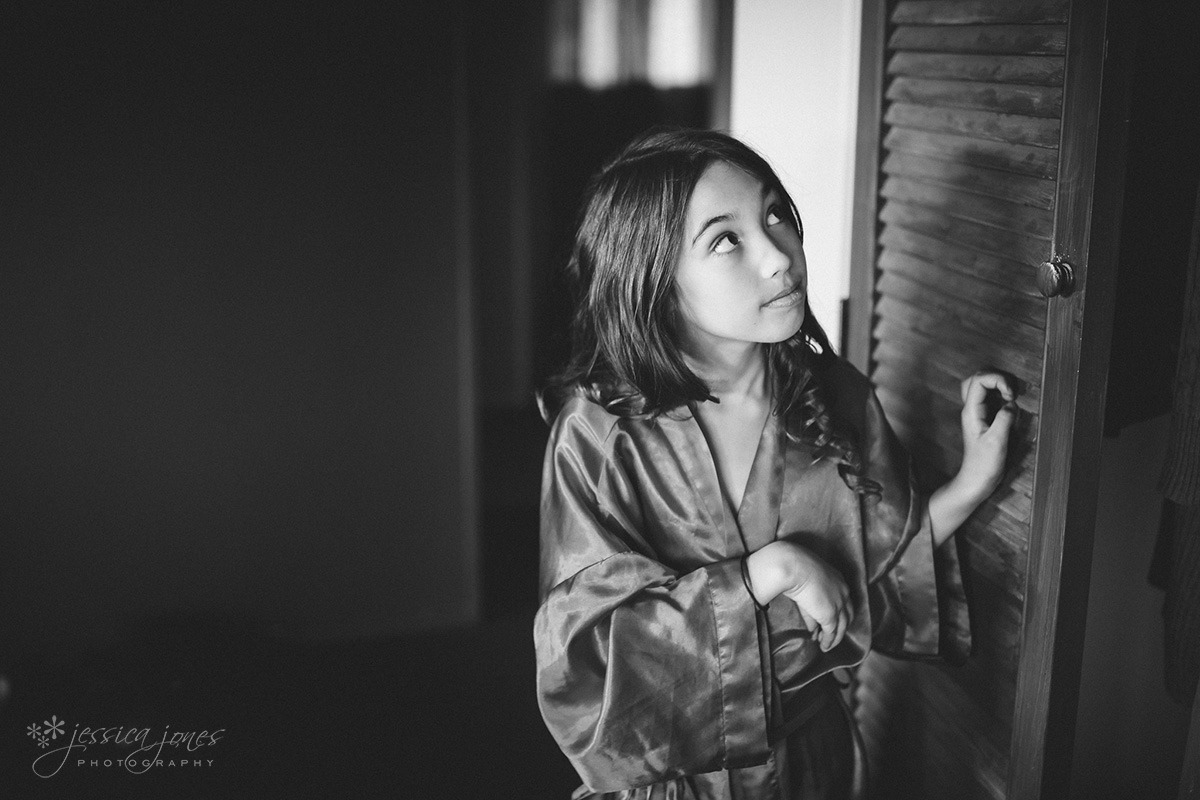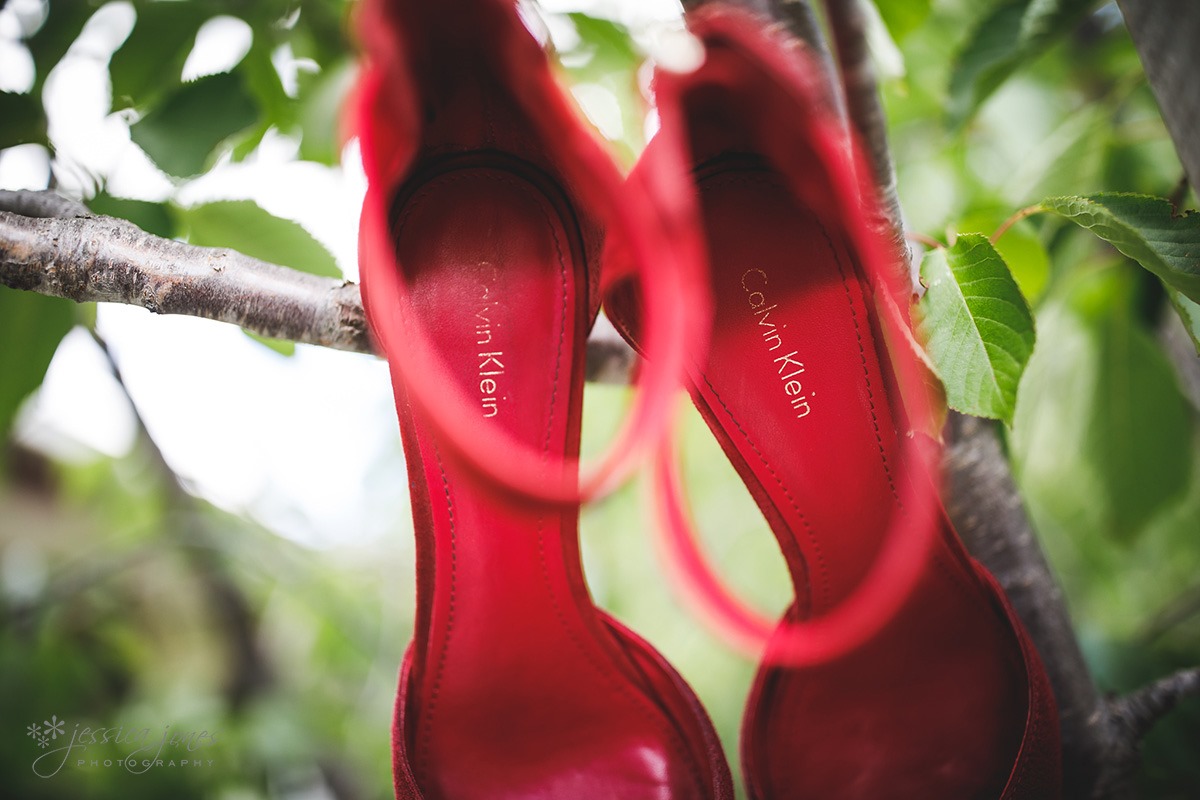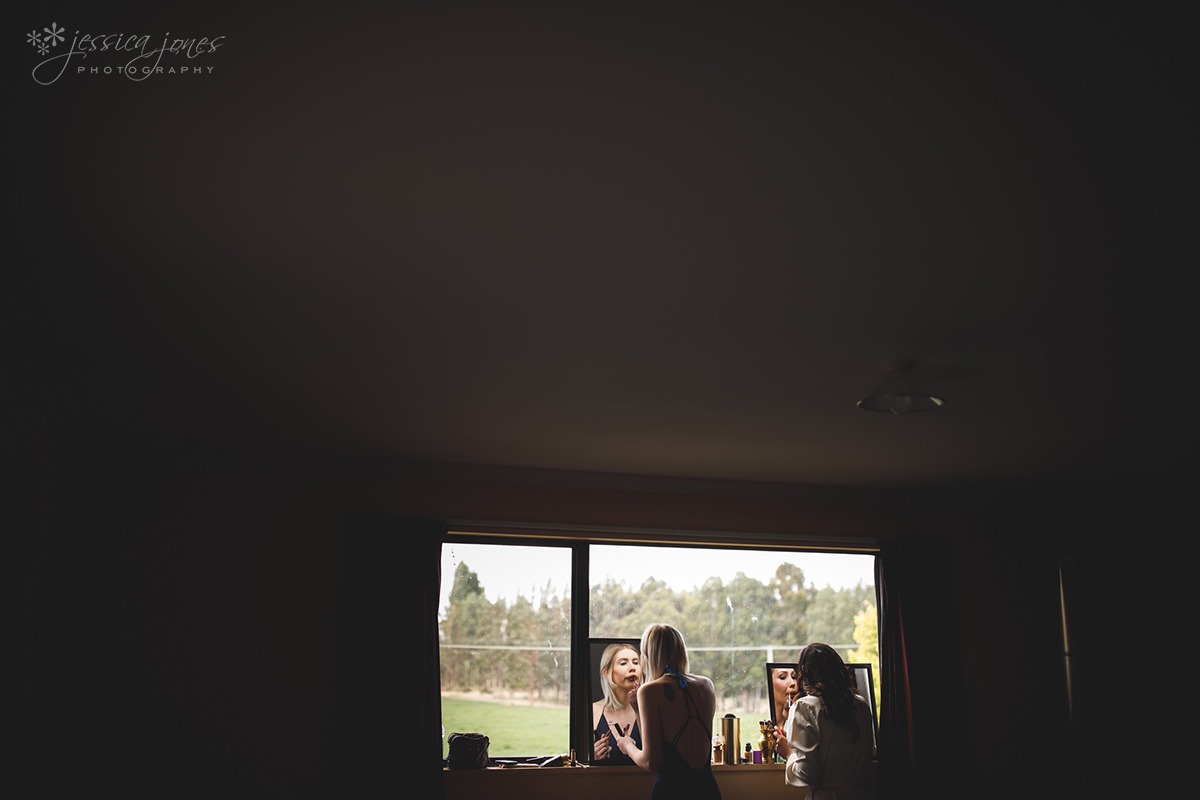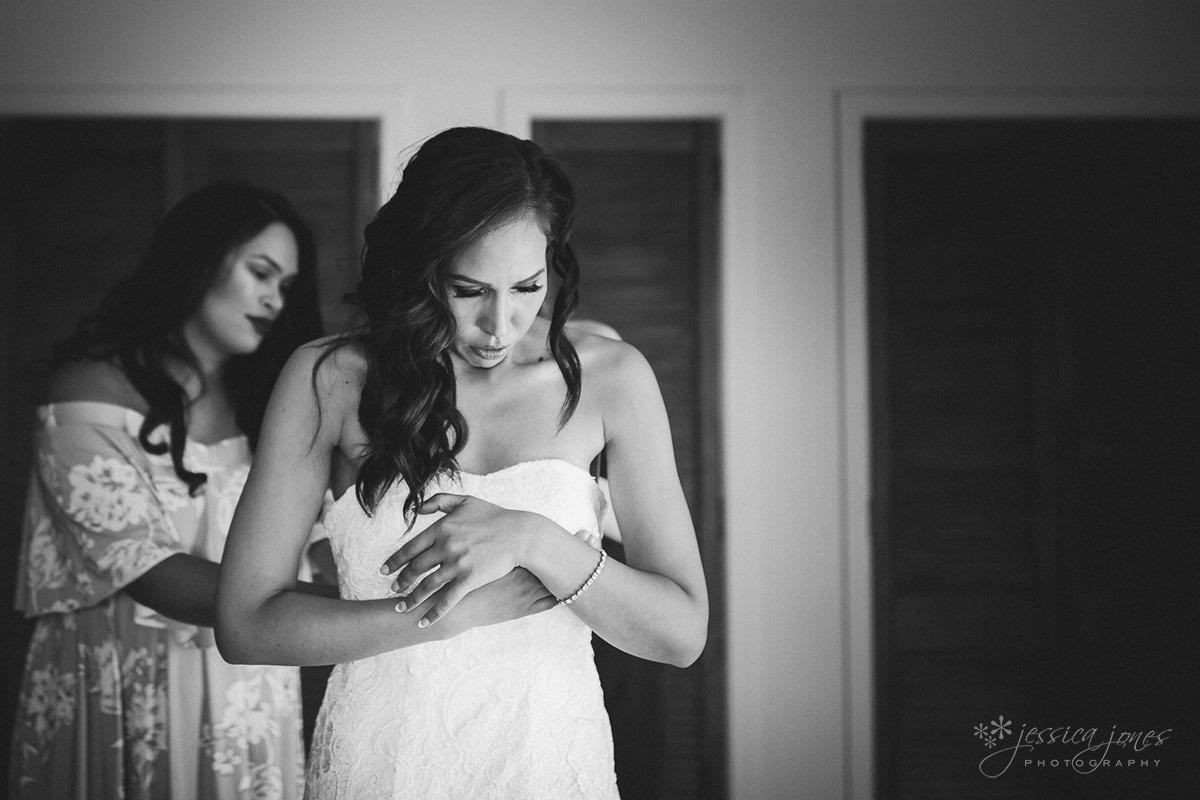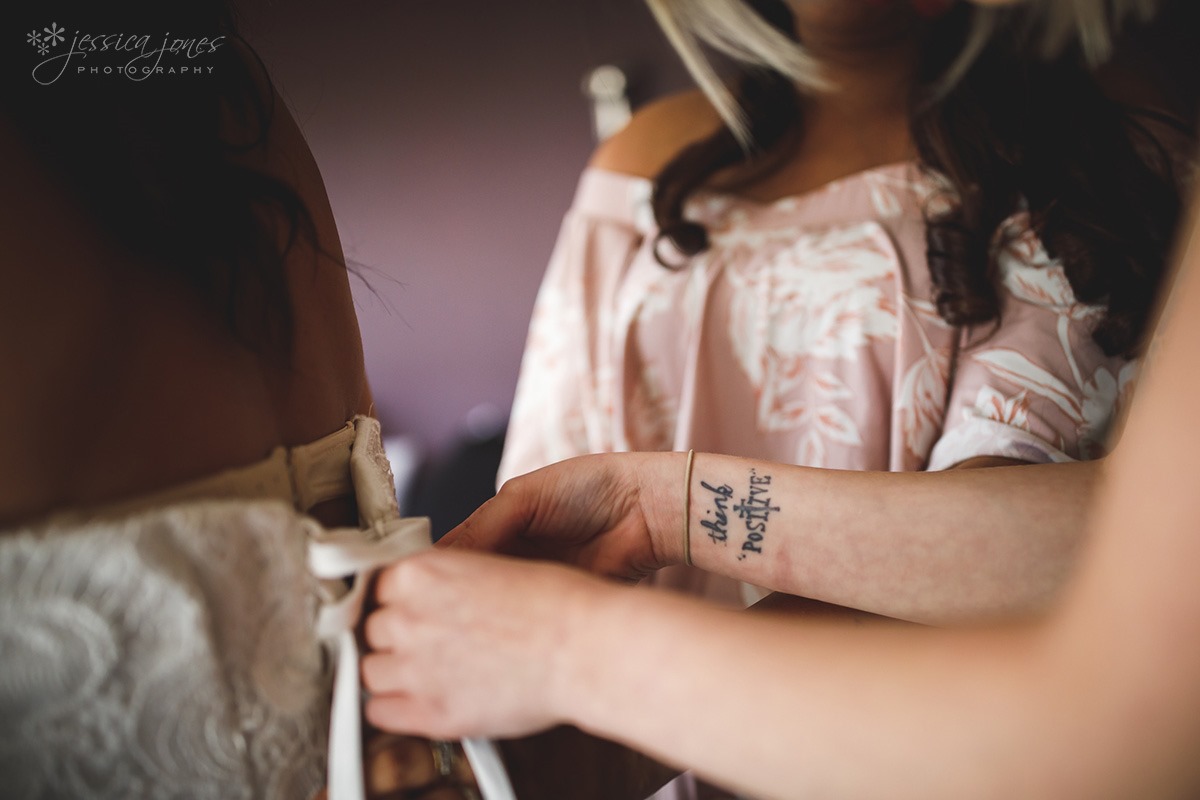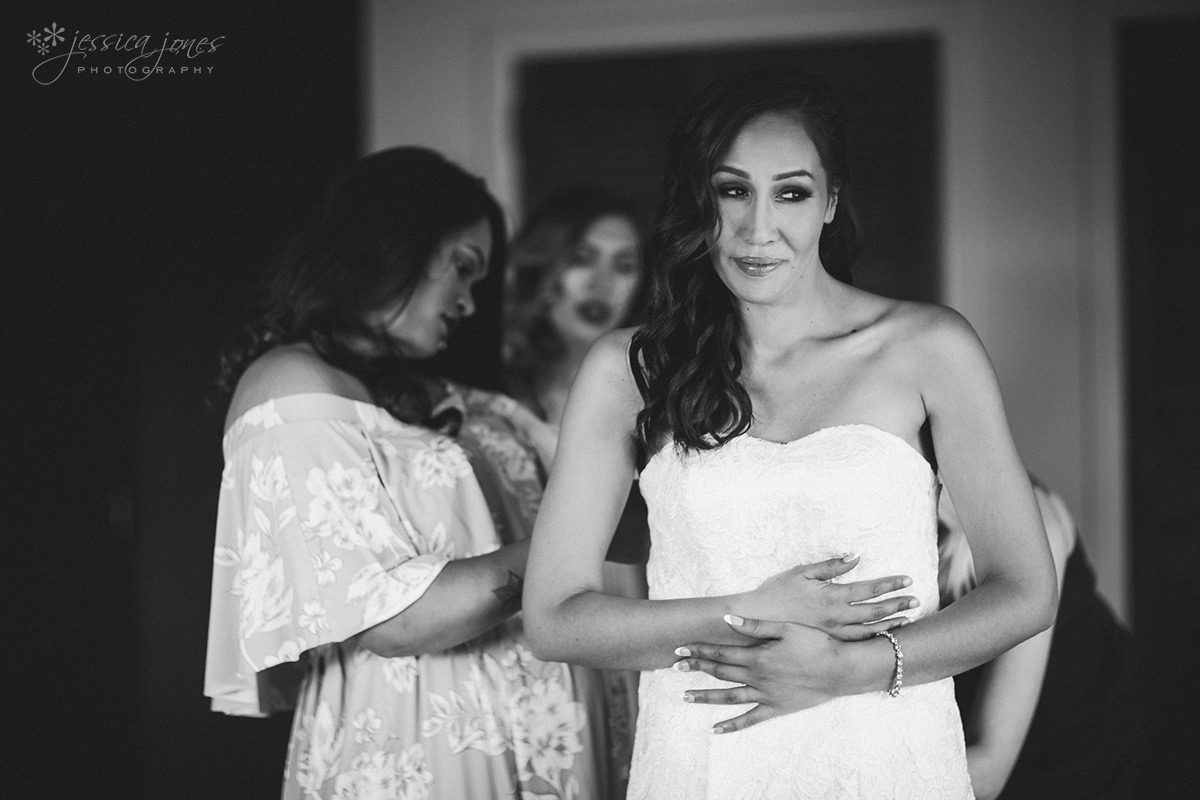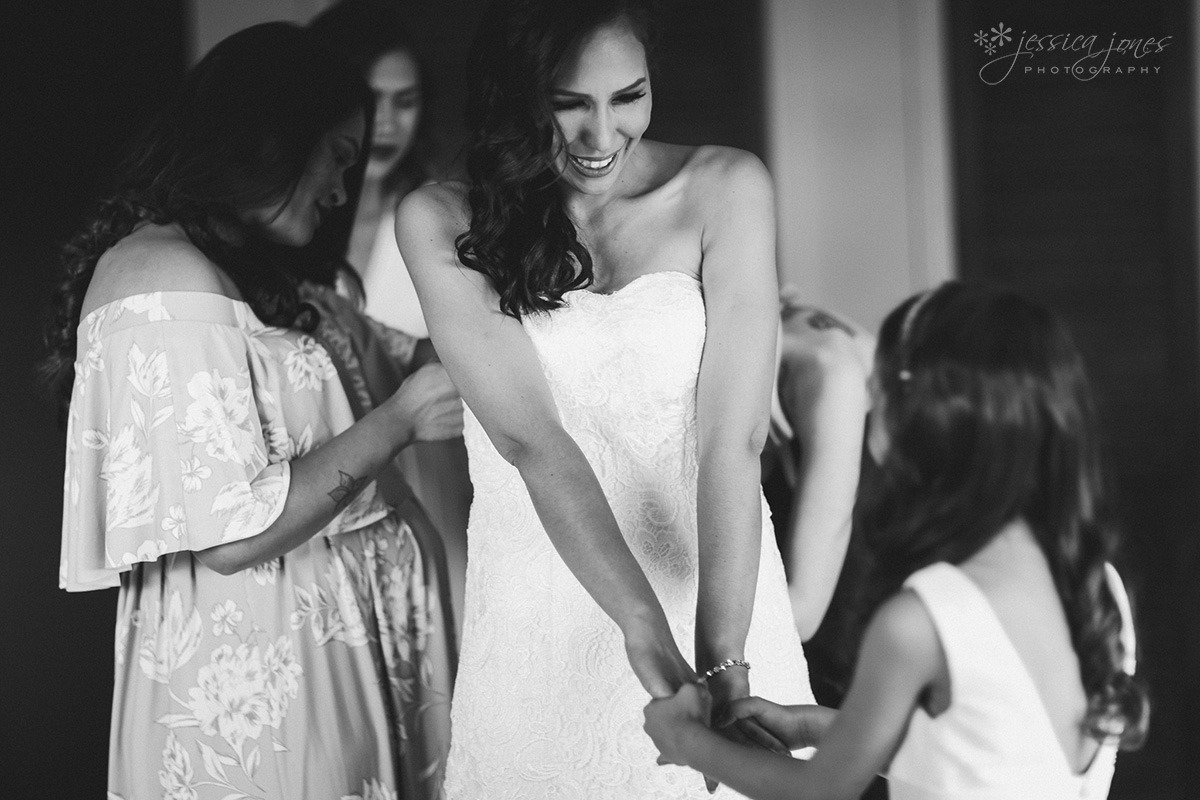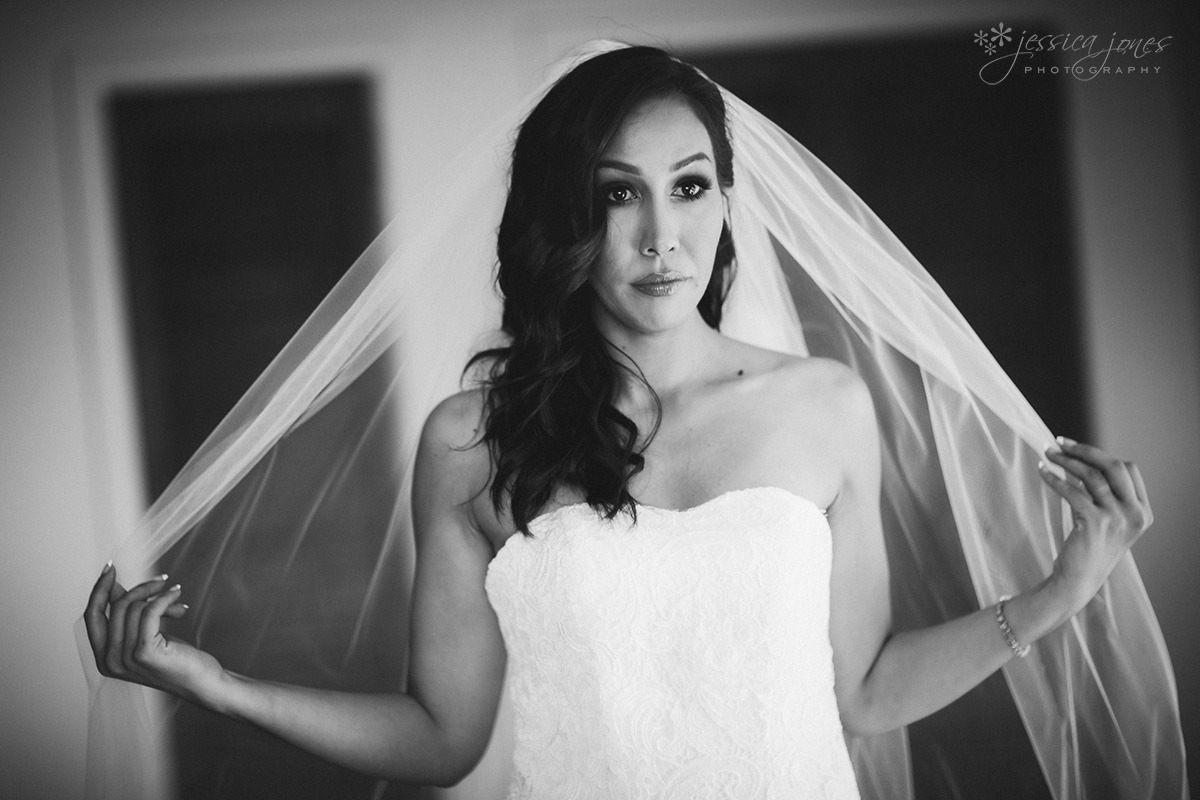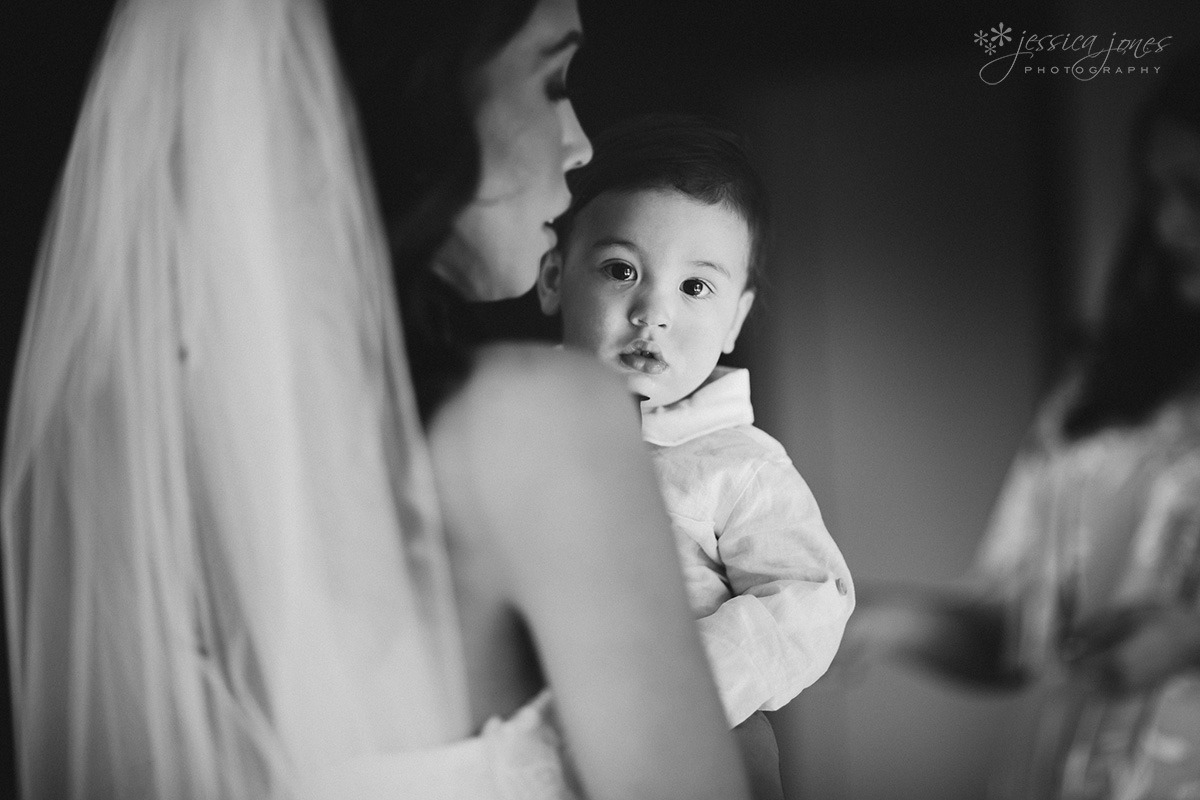 Darnelle, you make an utterly stunning bride.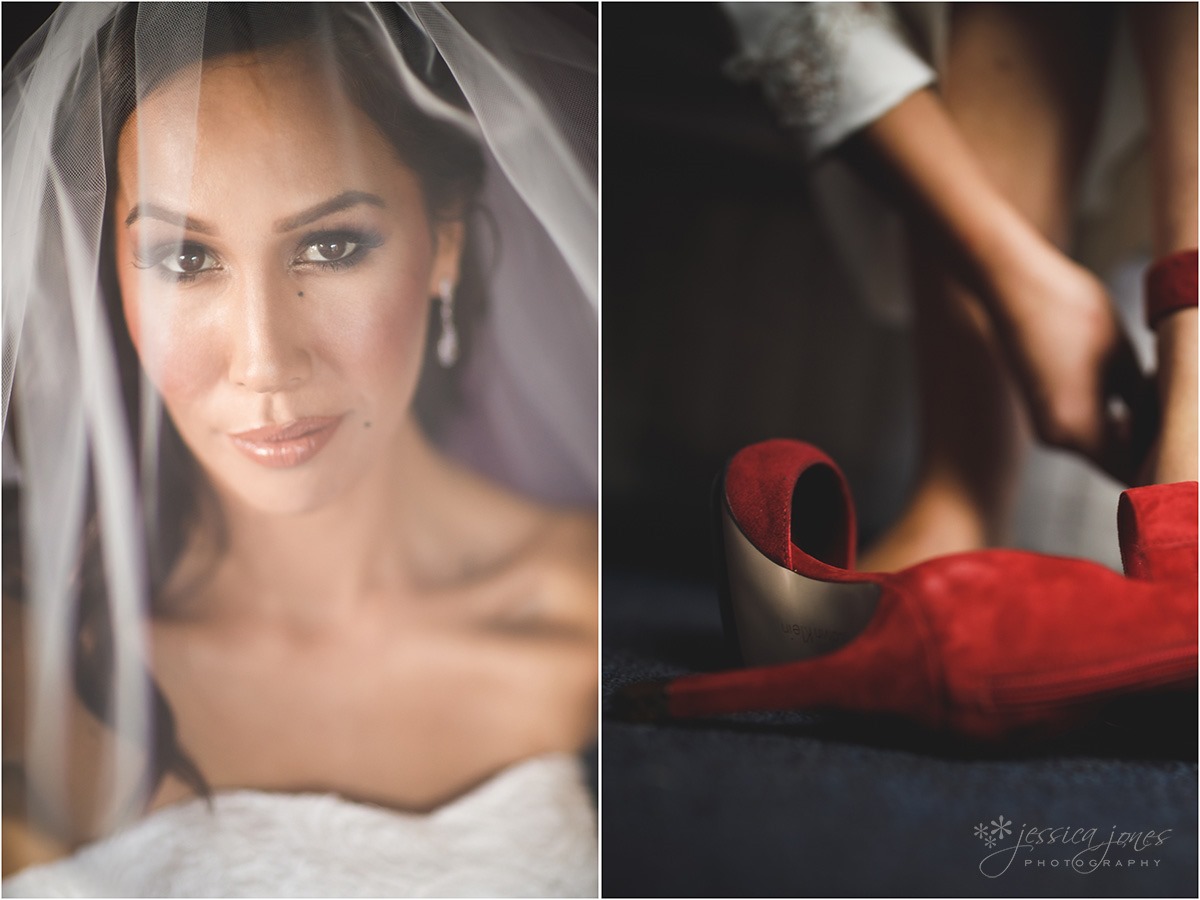 Darnelle calls herself a 'control freak', and decided to do as much as she could do herself. Good thing she's so incredibly talented. CHECK OUT THE FLOWERS!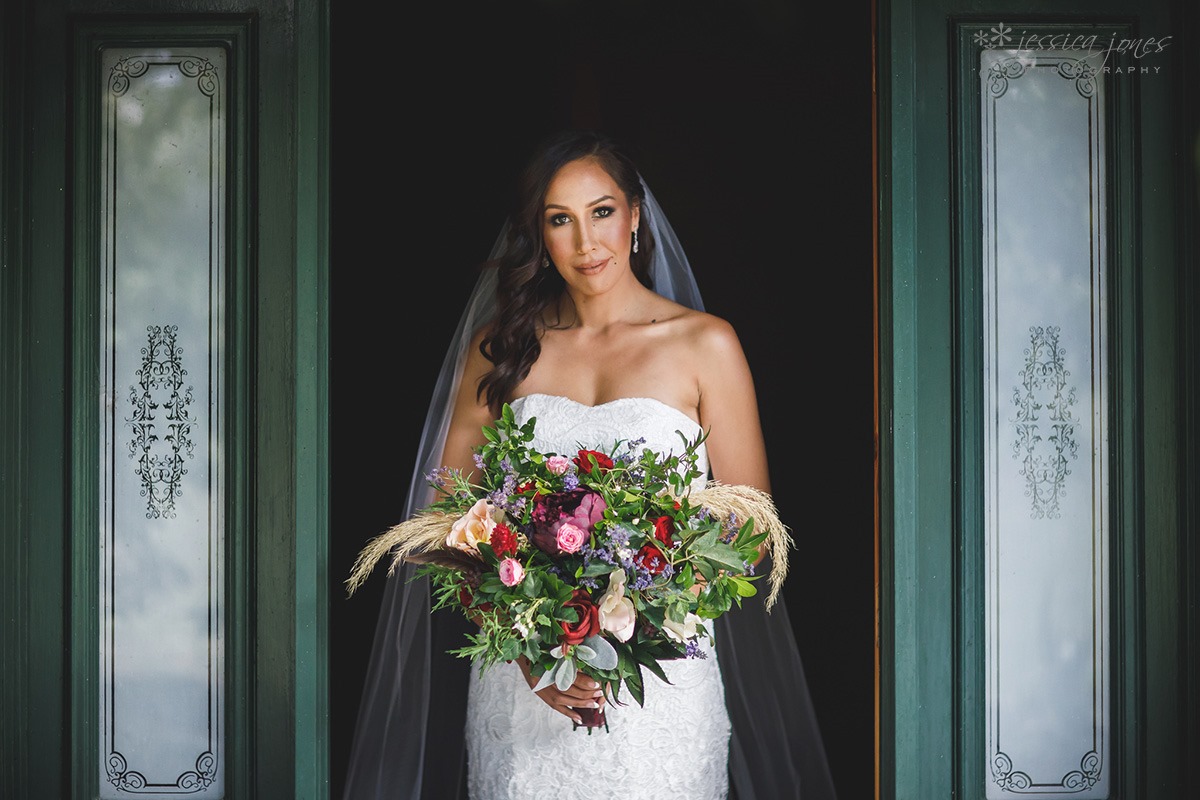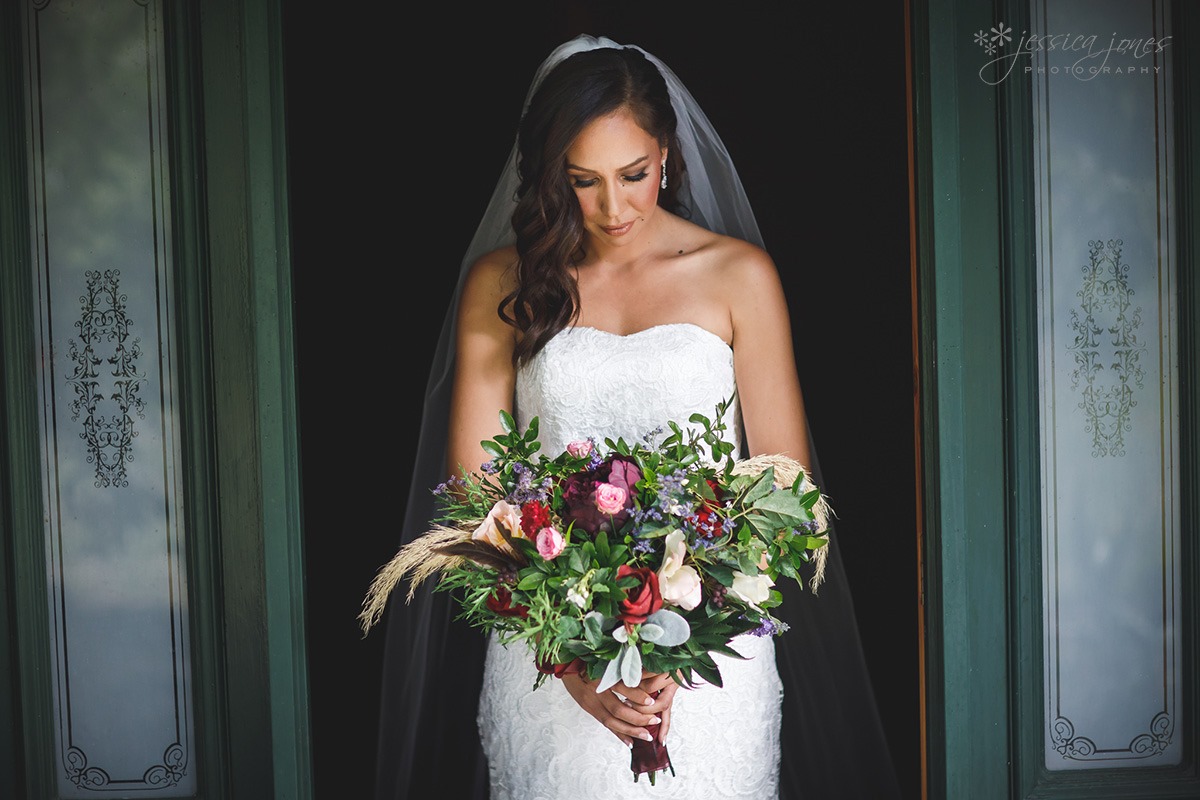 Mia was absolutely the princess of the day, starting the day with much glee and several mentions of the fact that this was the SECOND wedding she'd been to in her life. Even as the sun was setting many, many hours later, she was still dancing and singing "we're at a wedding! We're at a WEDDING!".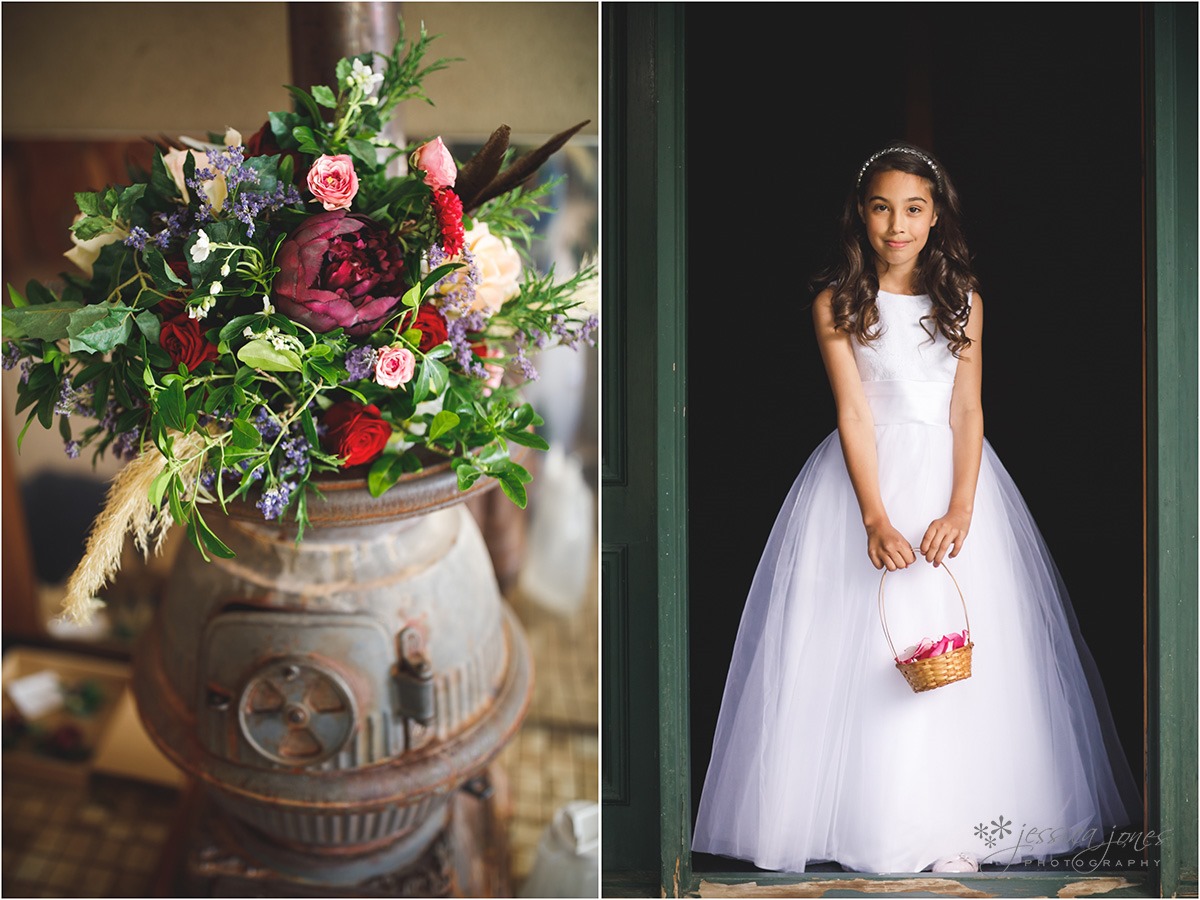 The wedding was held at The Packing Shed which is just a couple of minutes between Alexandra and Clyde, it's mostly at the bottom of the South Island, and that's way WAY south of Blenheim. The scenery is amazing. Like, seriously incredible. It's the first time we'd been there, and as we drove towards Clyde we couldn't believe the amazing paddocks full of these giant rocks, almost like they were about to be harvested. Here in Blenheim we're used to fields and fields of vineyards, as far as the eye can see. Down South the landscape is entirely different, rugged, seemingly untouched. The mountains are high, and even in summer can be seen dusted with snow. If you're at a loose end, and you want to go see some incredible scenery, go there!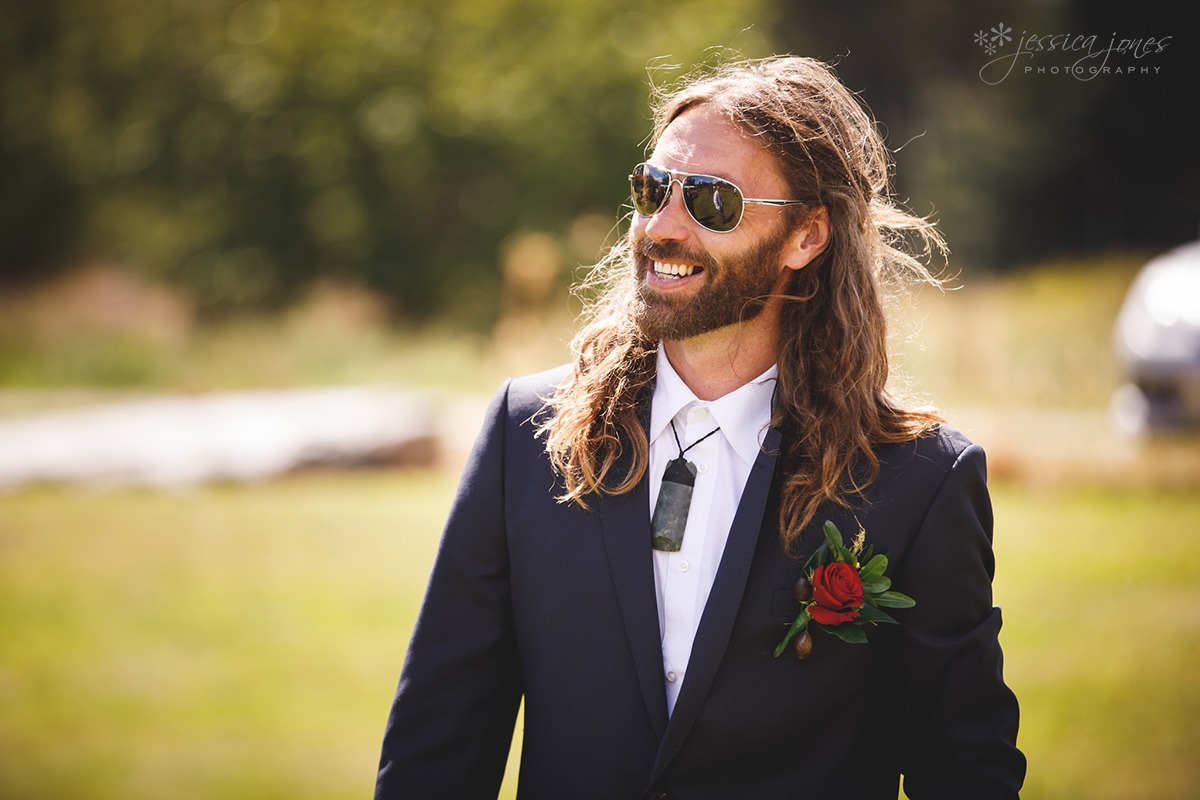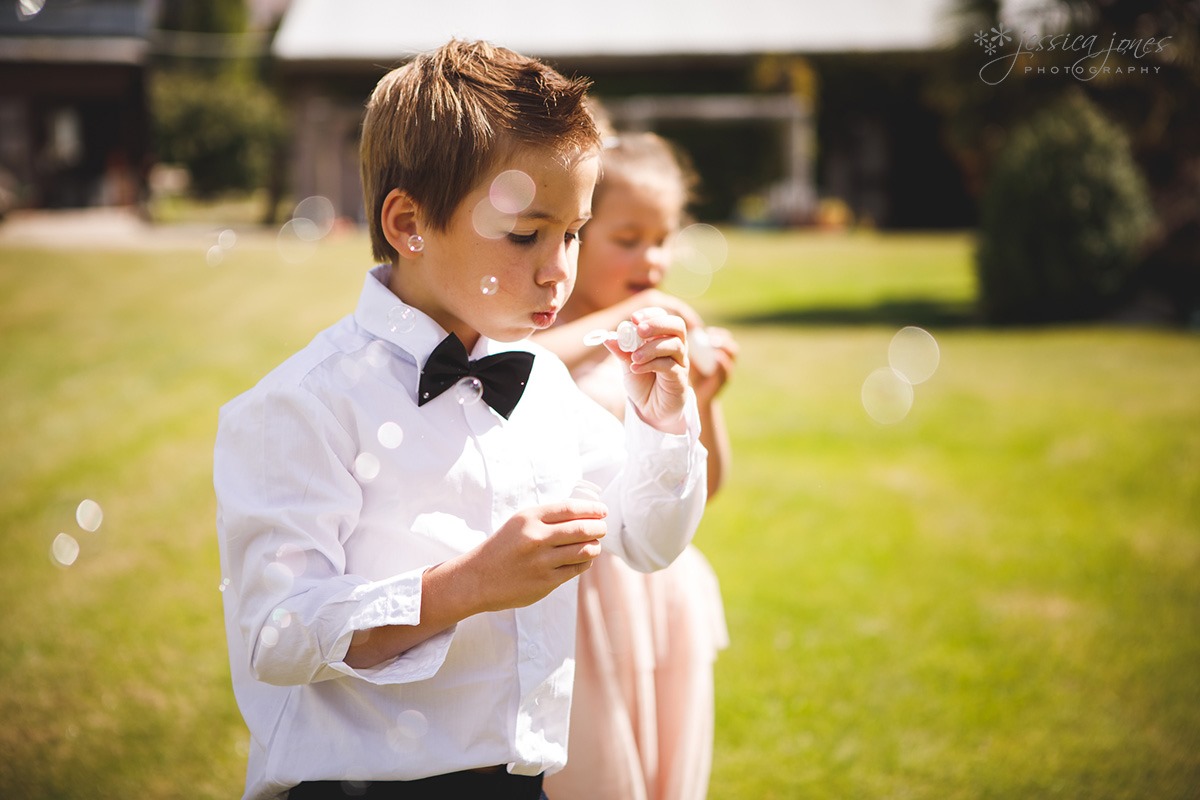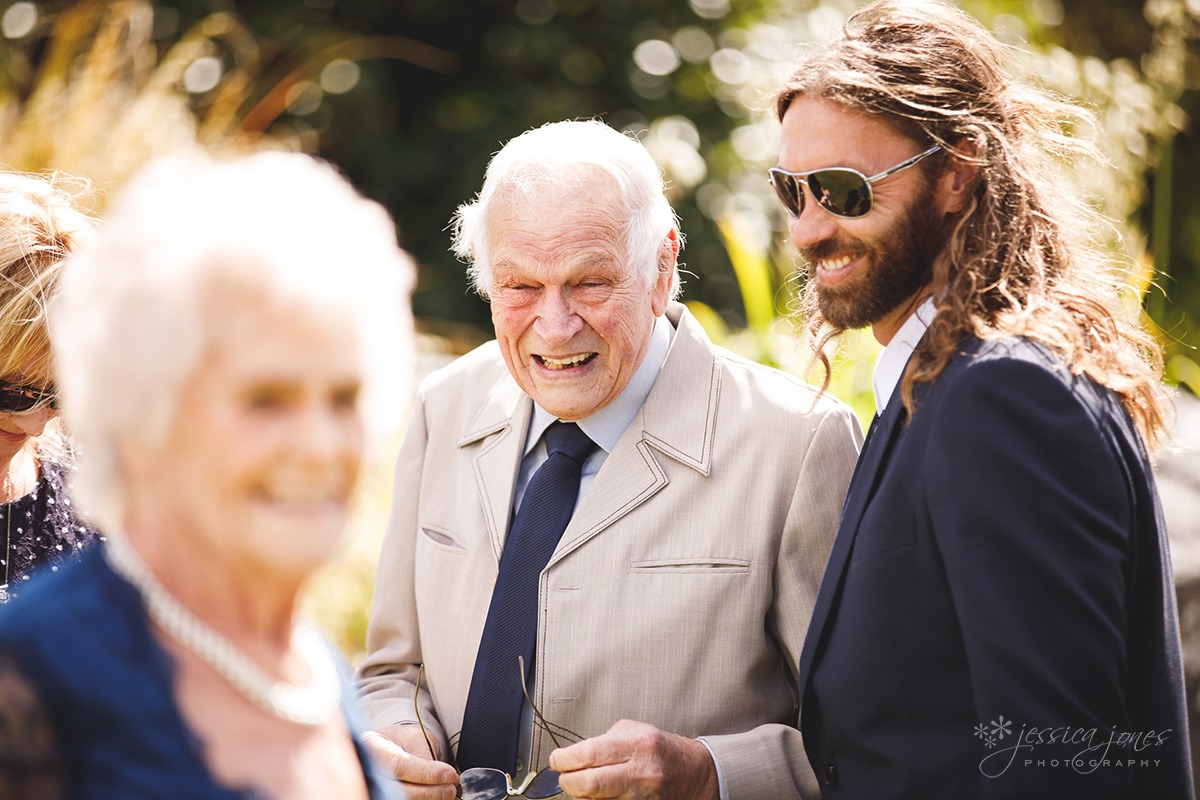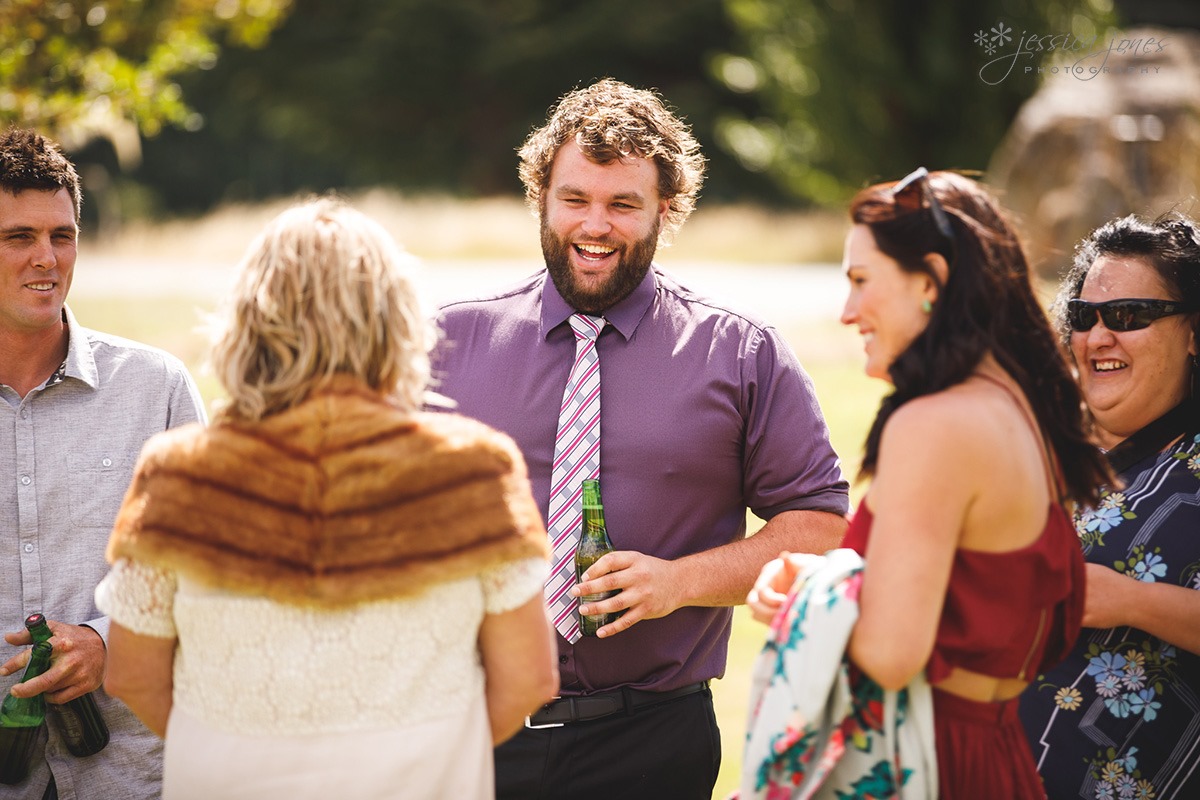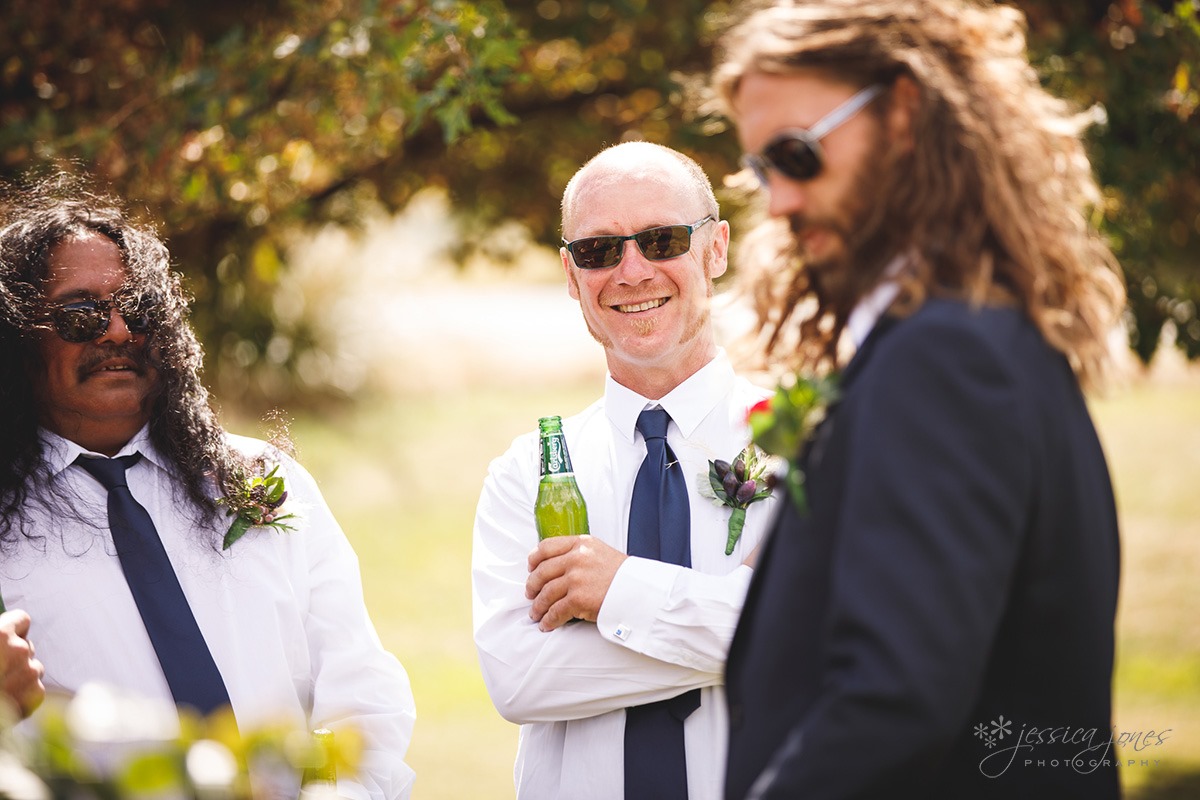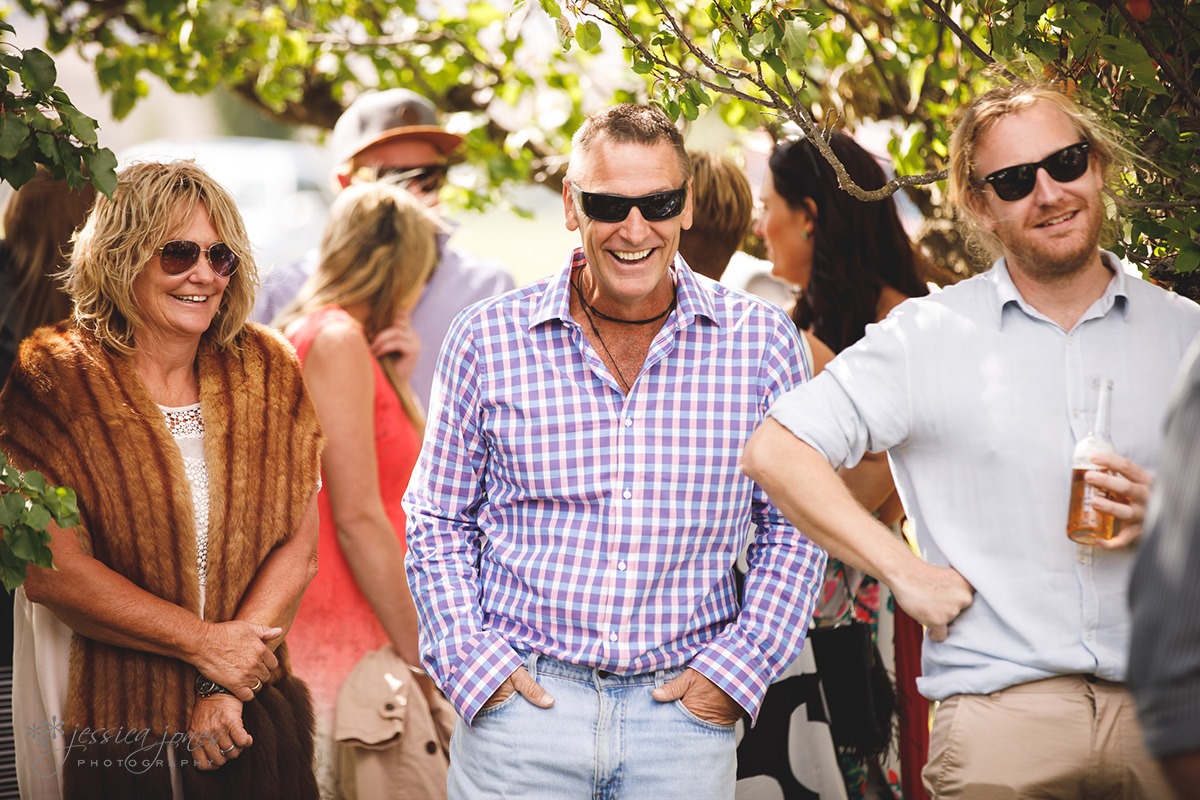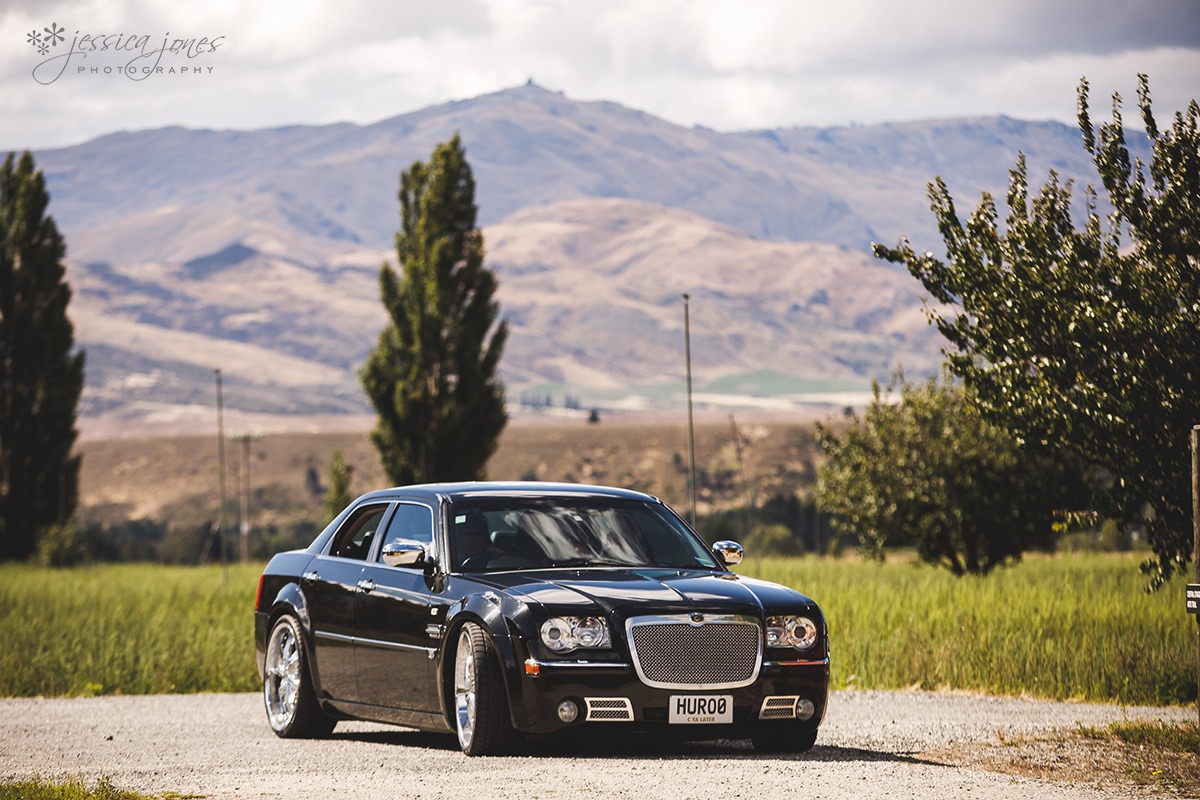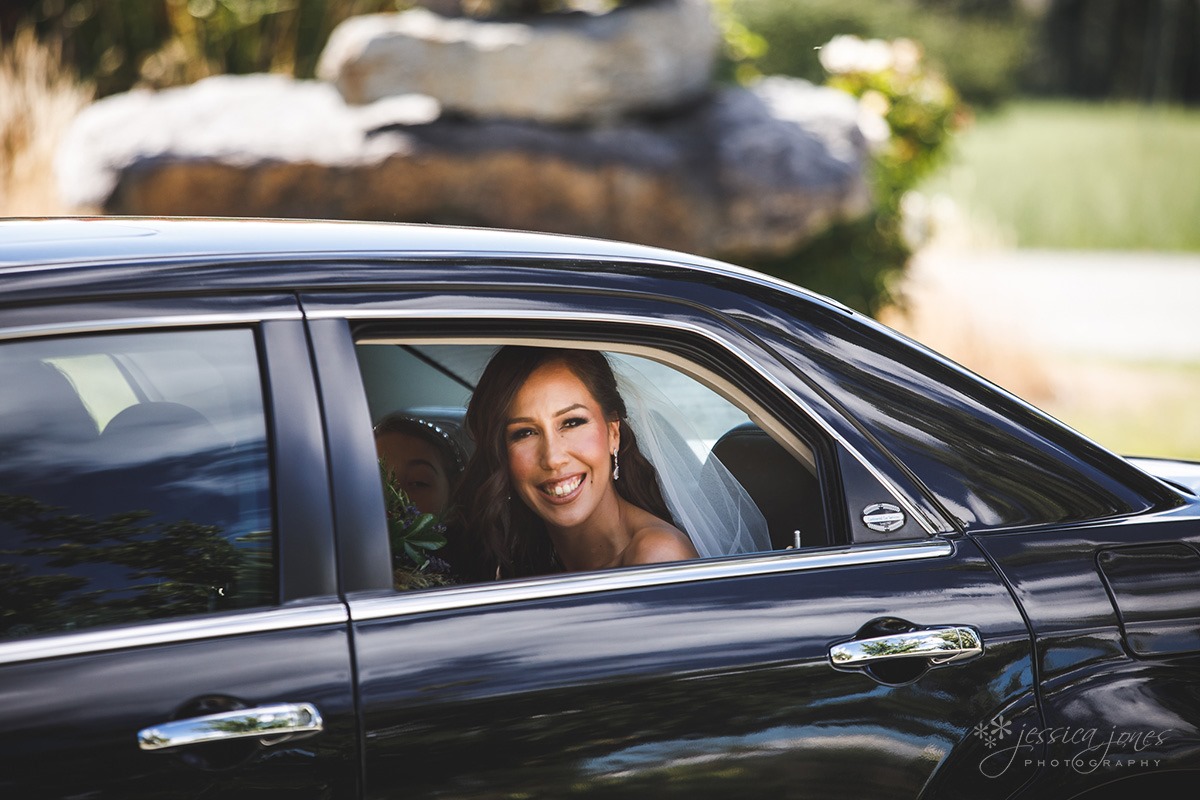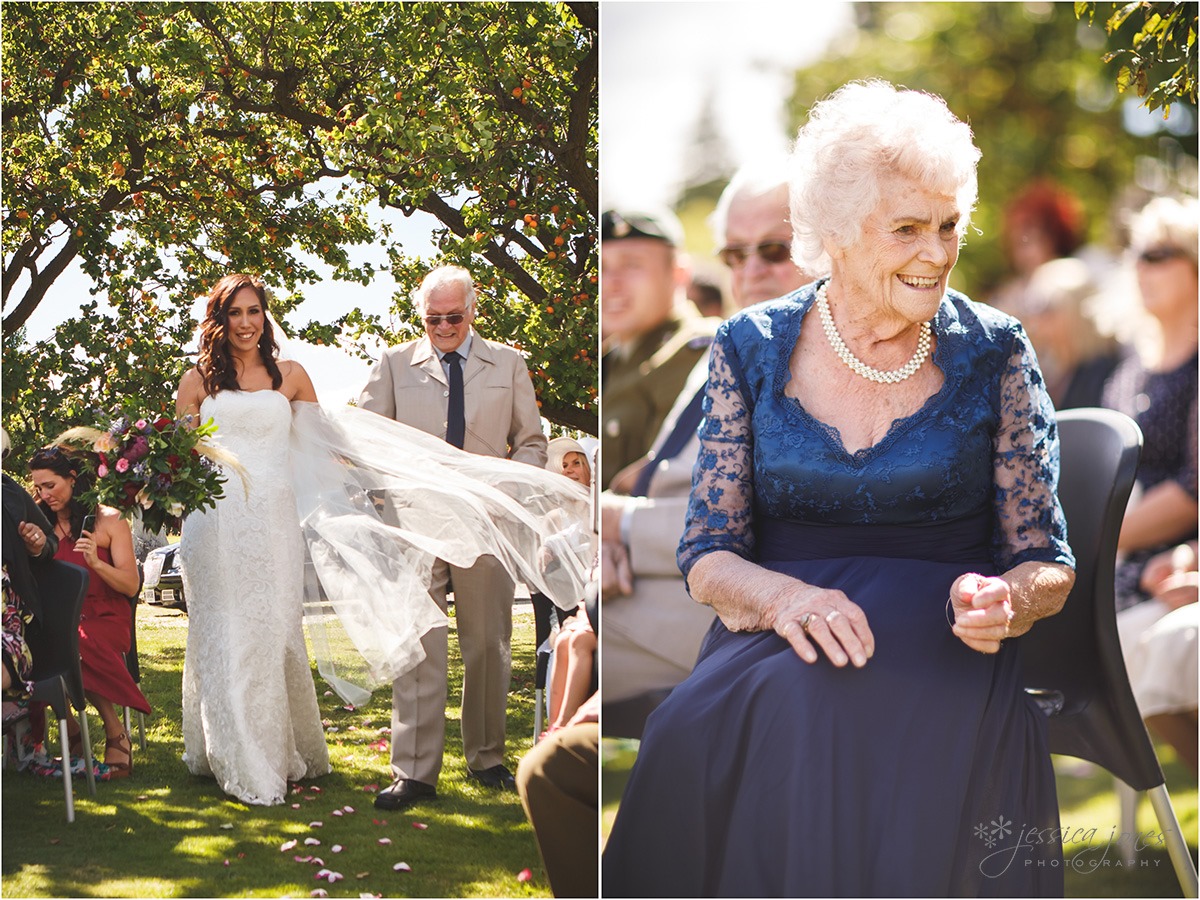 This moment, right here. Heart melt.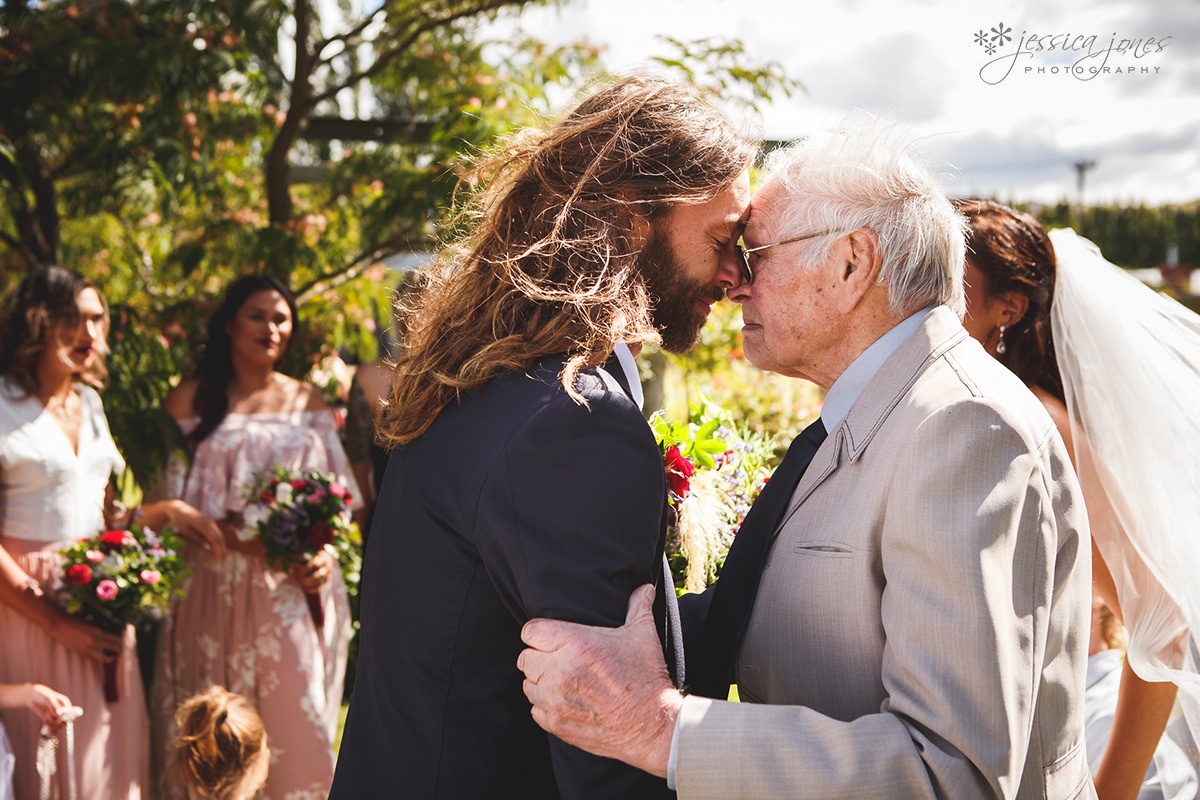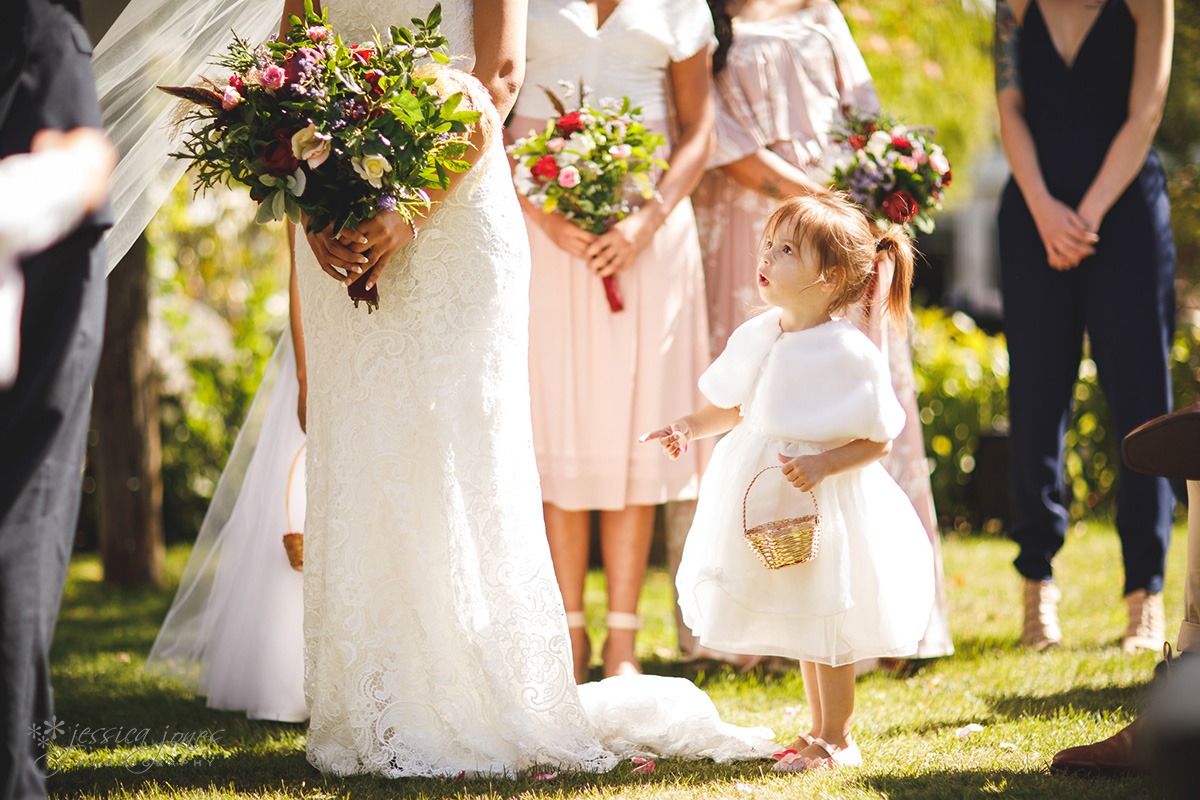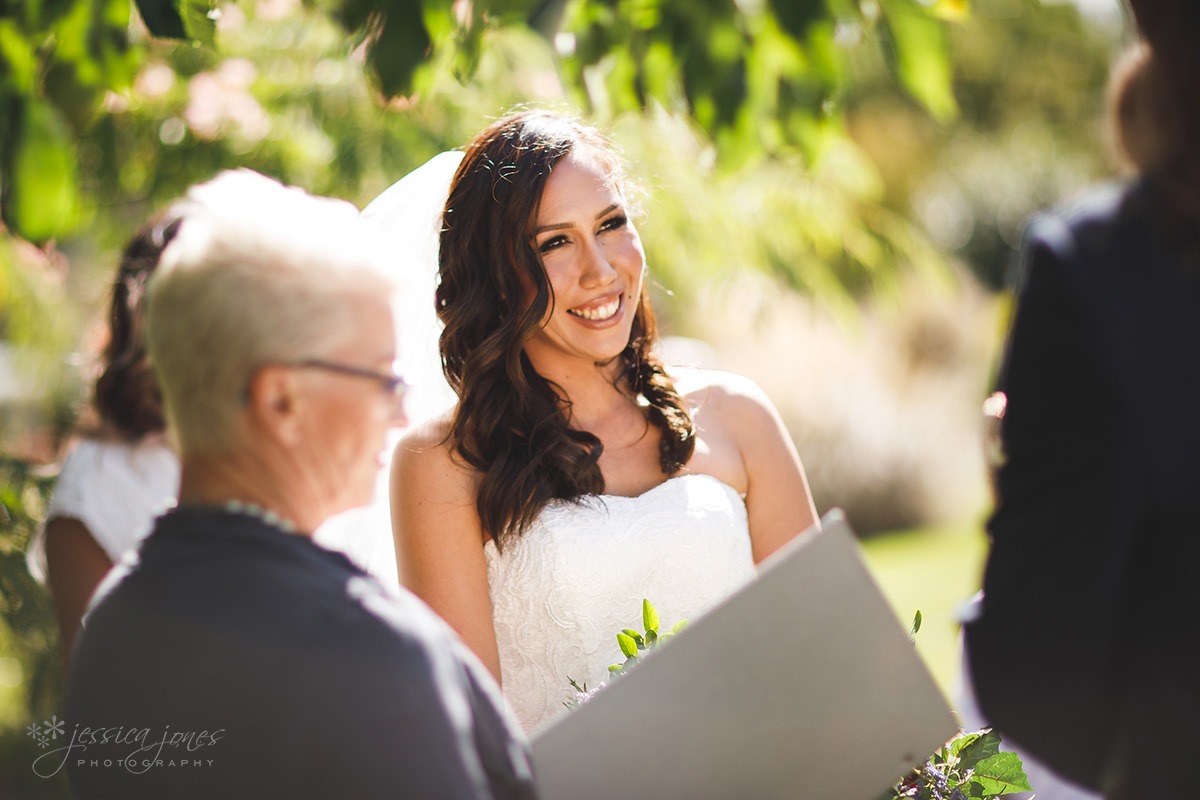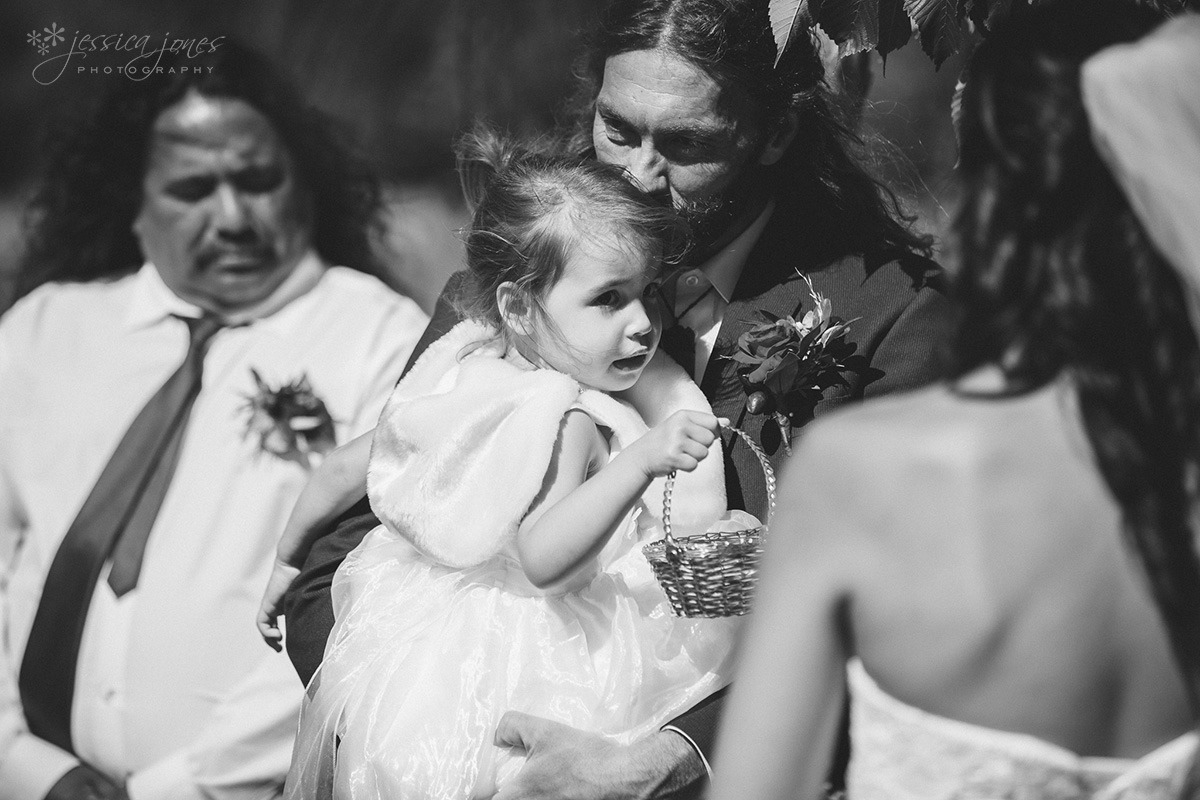 That tree that they're getting married under is a not just any old tree. That was the very tree, several years ago, that Tony and Darnelle were sitting under when Tony decided that this beautiful woman was the one he wanted to spend the rest of his life with. It was while sitting right there, eating their lunch, that he knew exactly who would be holding his hand and his heart for the rest of his life. I think his exact words were that she was "wife material"! Now he just had to find the perfect time to ask her.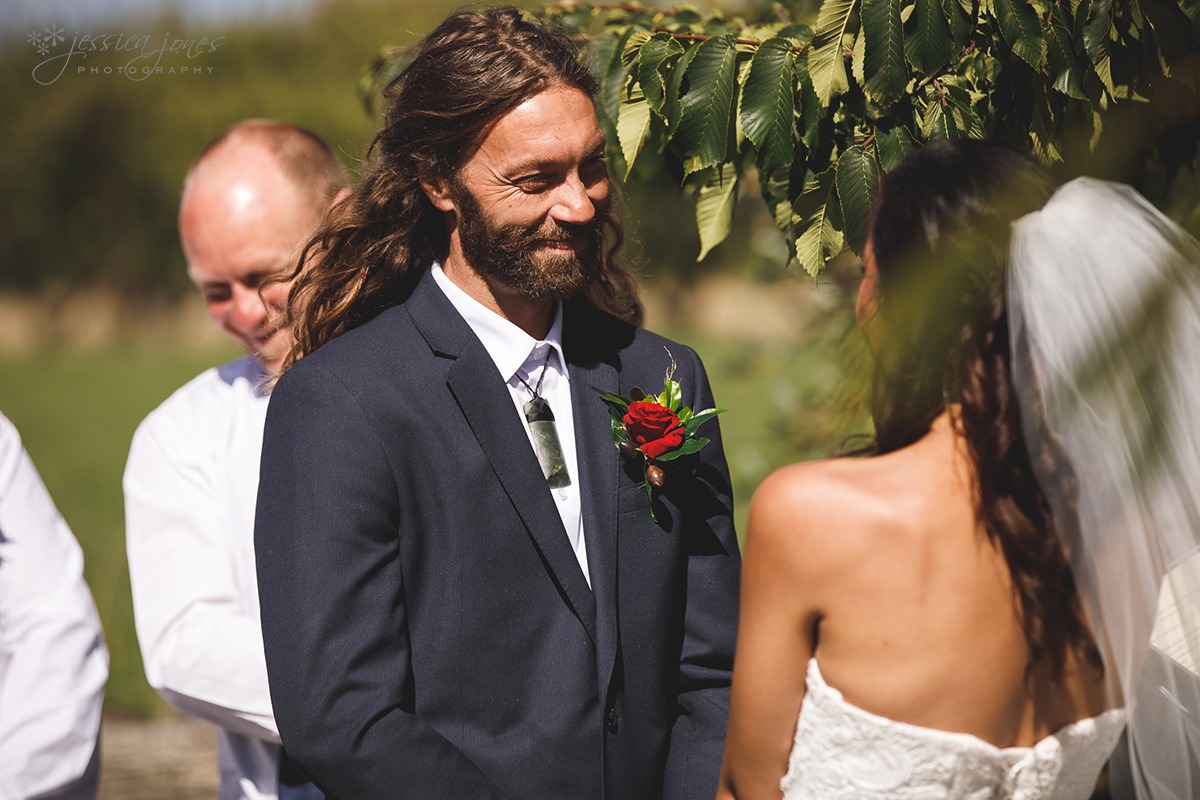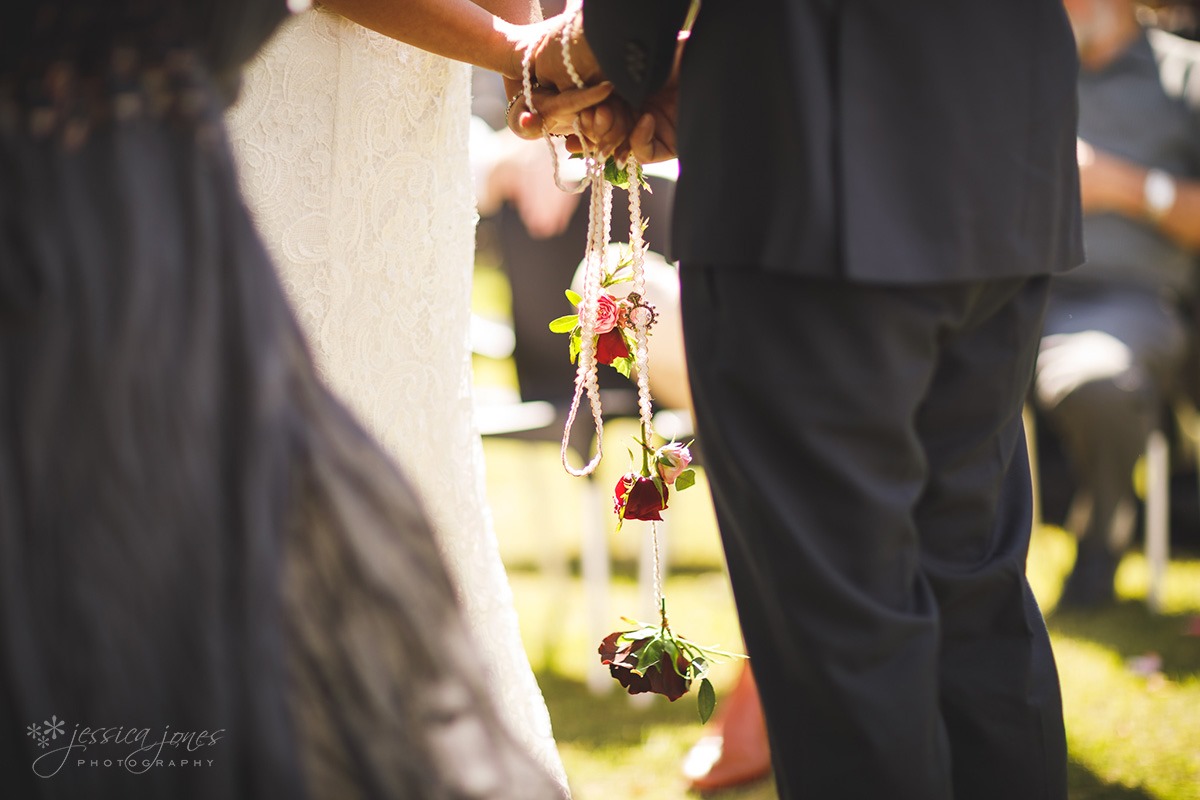 Fast forward a year from the lunch under the tree, and imagine Fathers Day. Tony's first Fathers Day as a Dad. This was going to be the day he asked Darnelle to be his wife. So he invited his parents up from Alexandra, as well as Darnelle's over for a Fathers Day BBQ. There, in front of everyone he proposed. He did such a great job, no one saw it coming!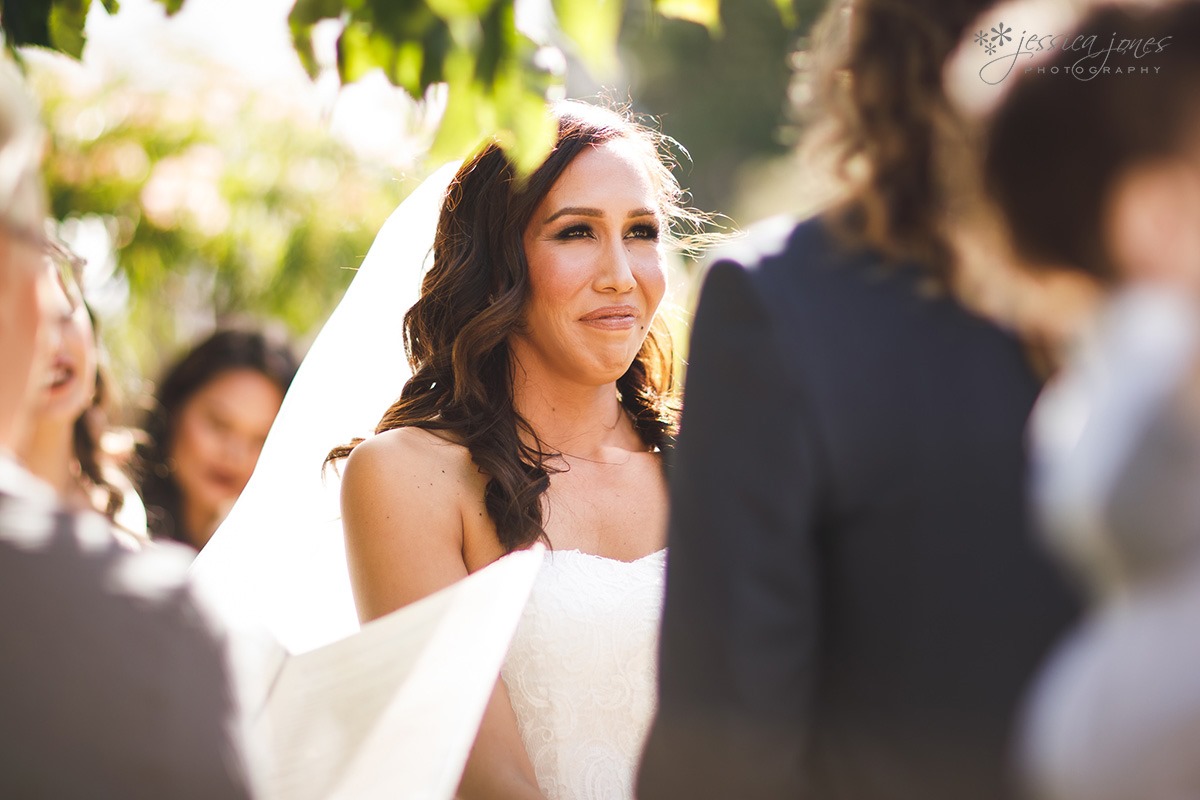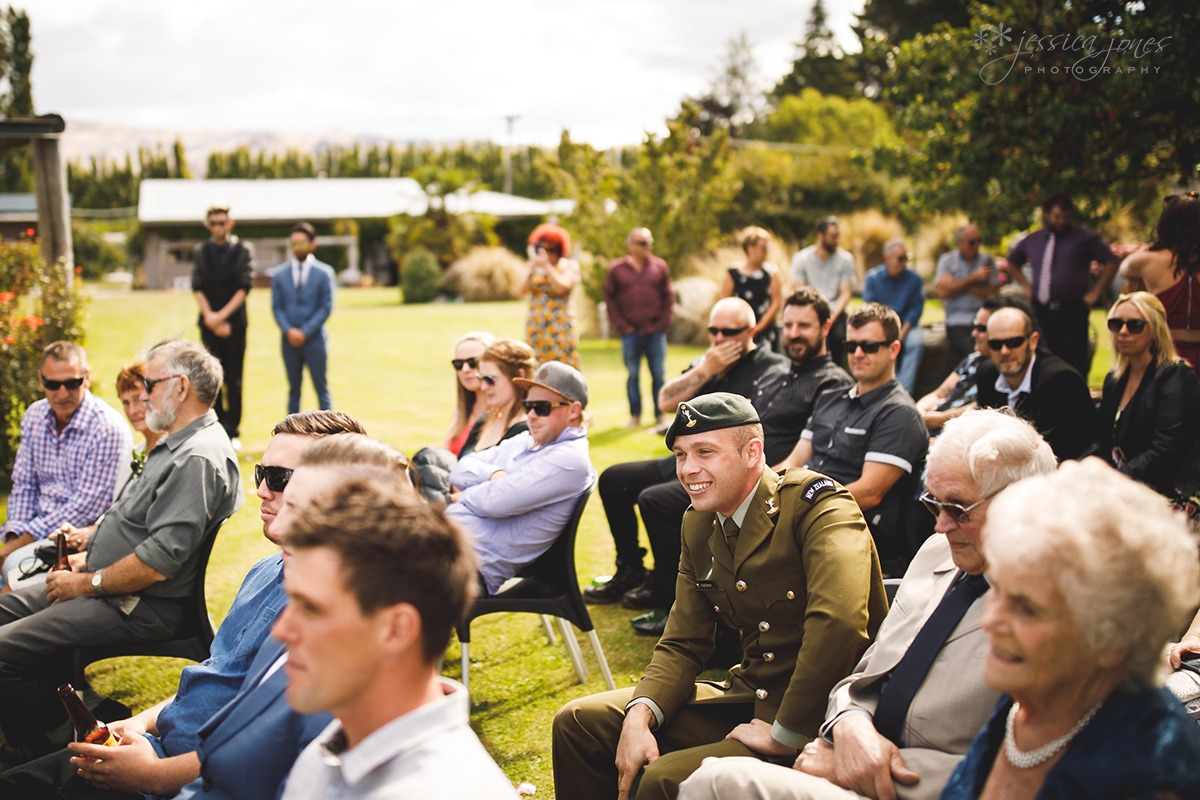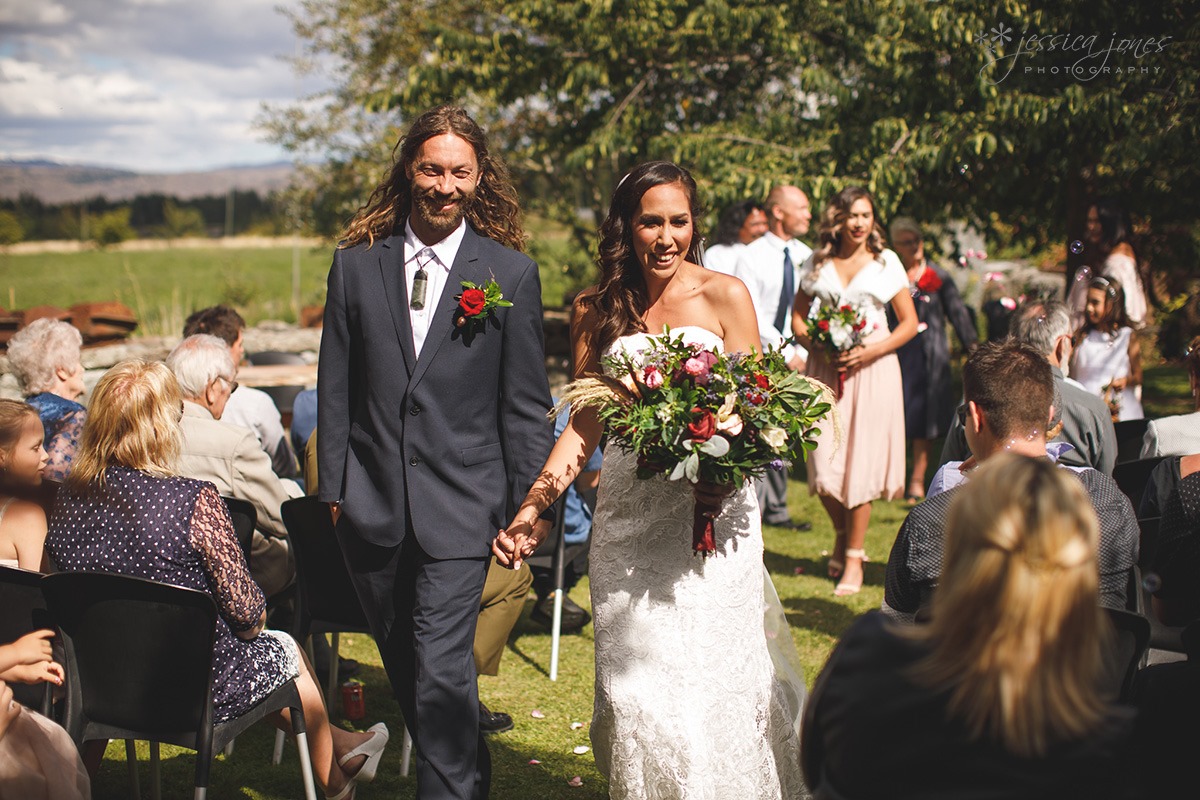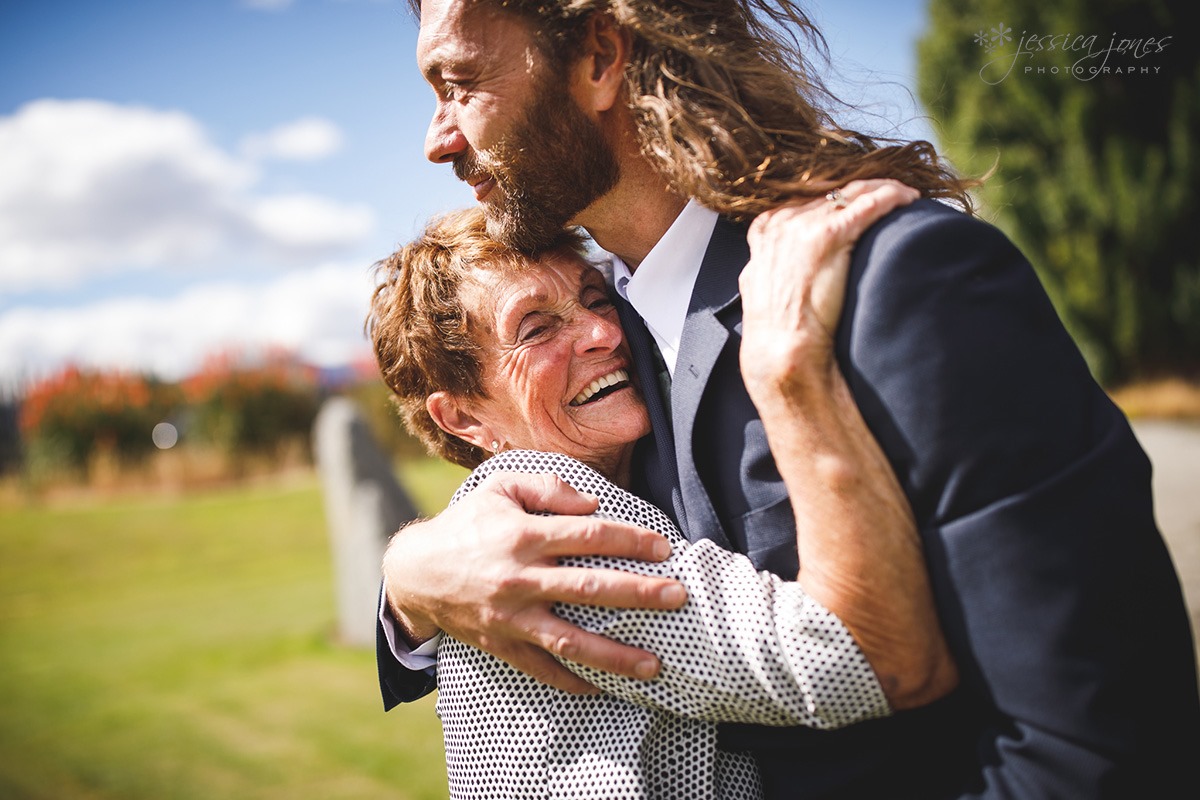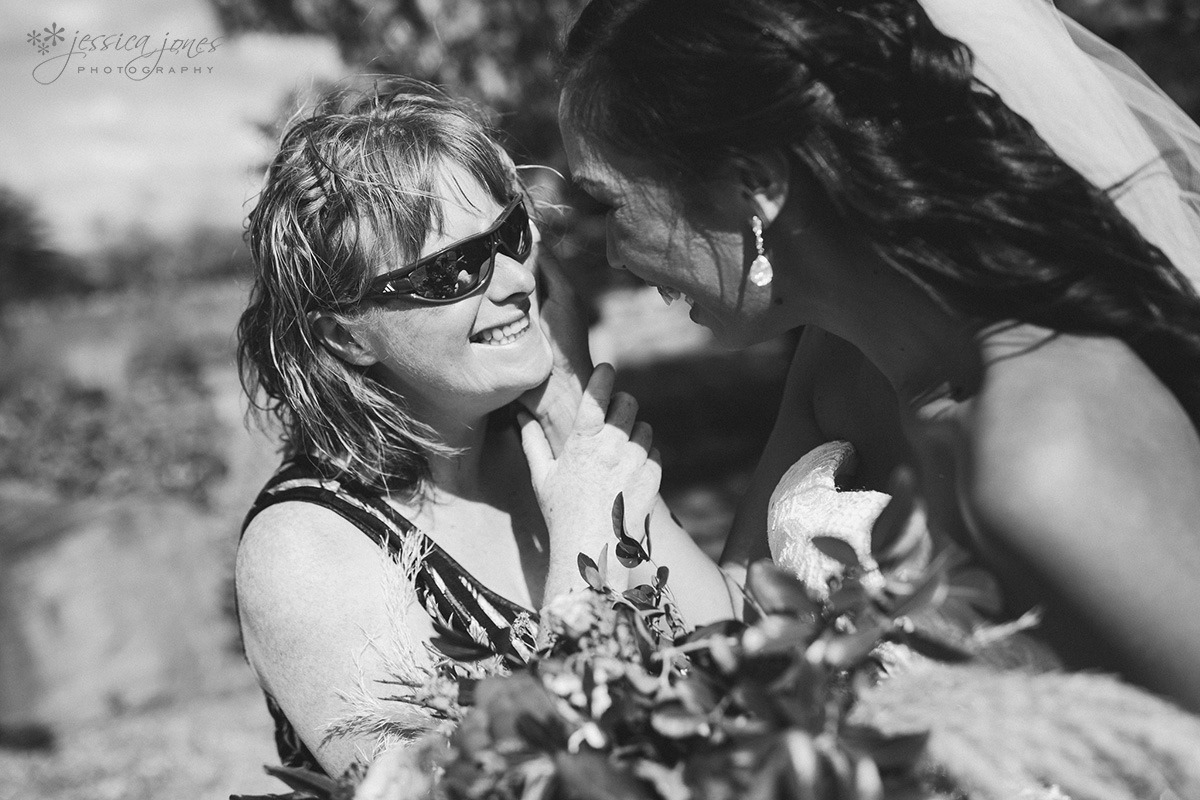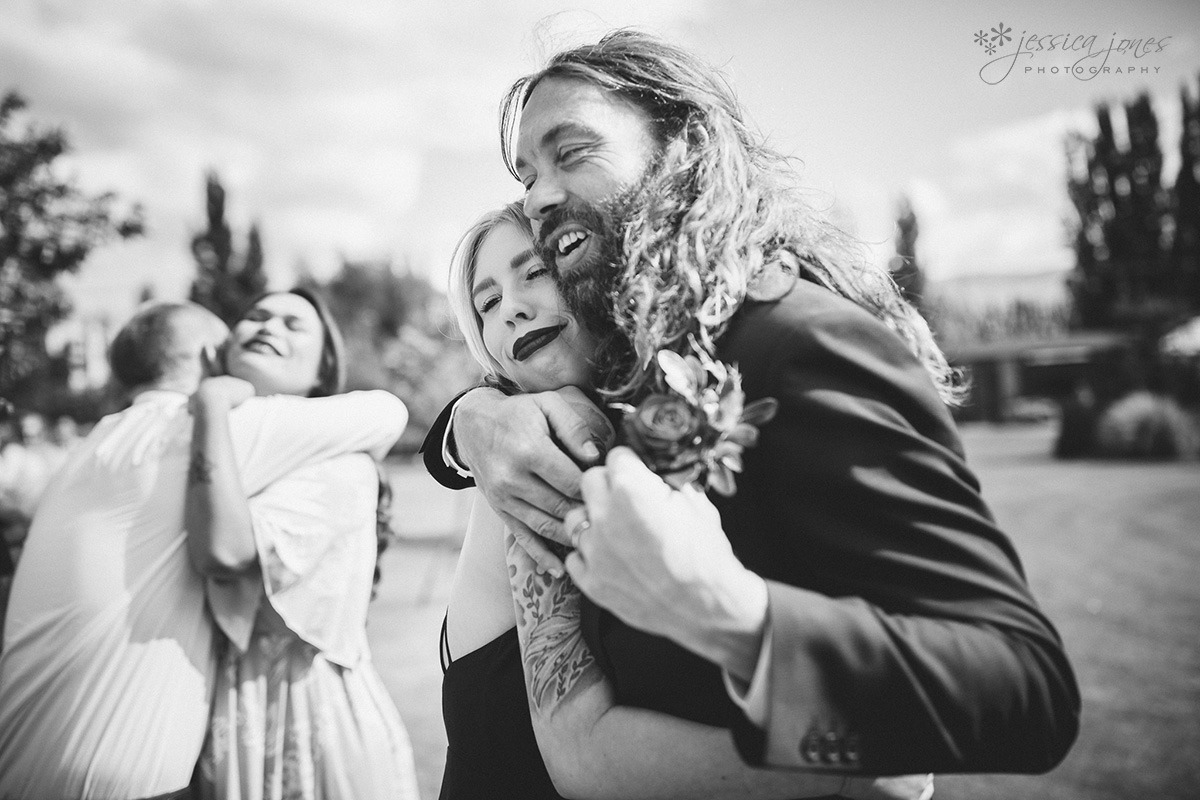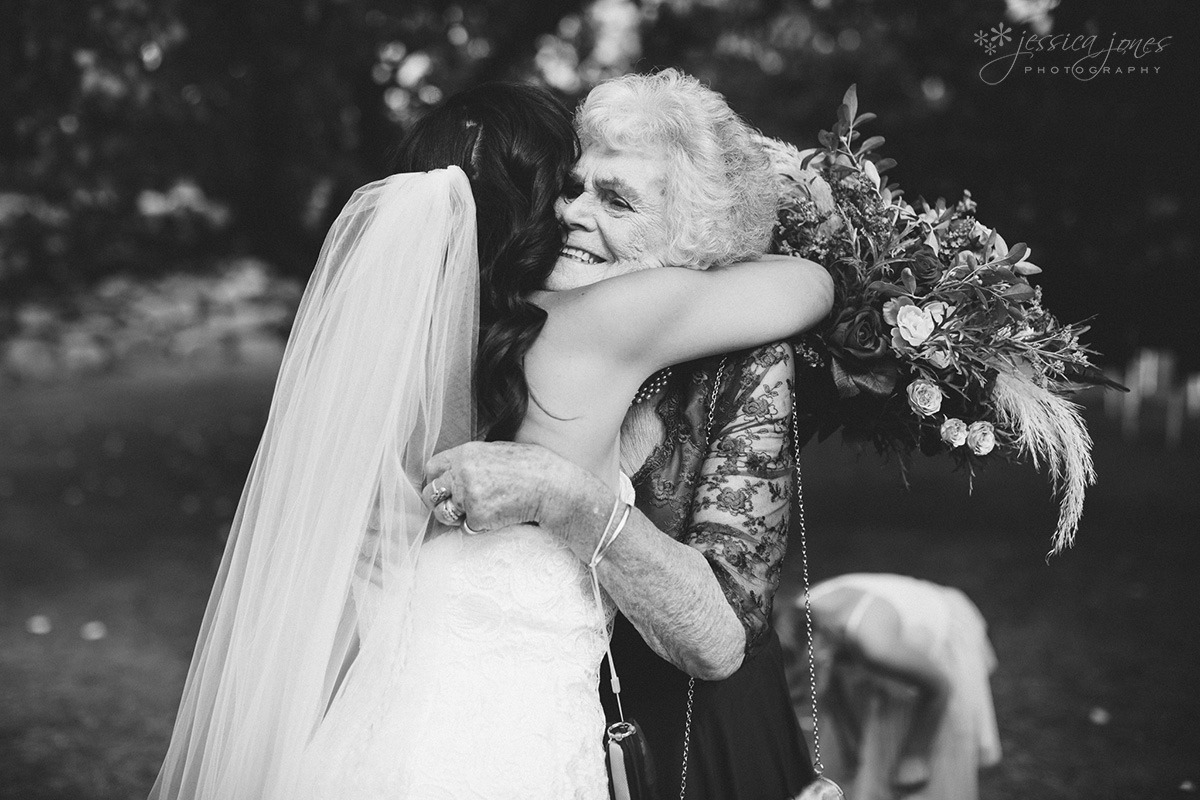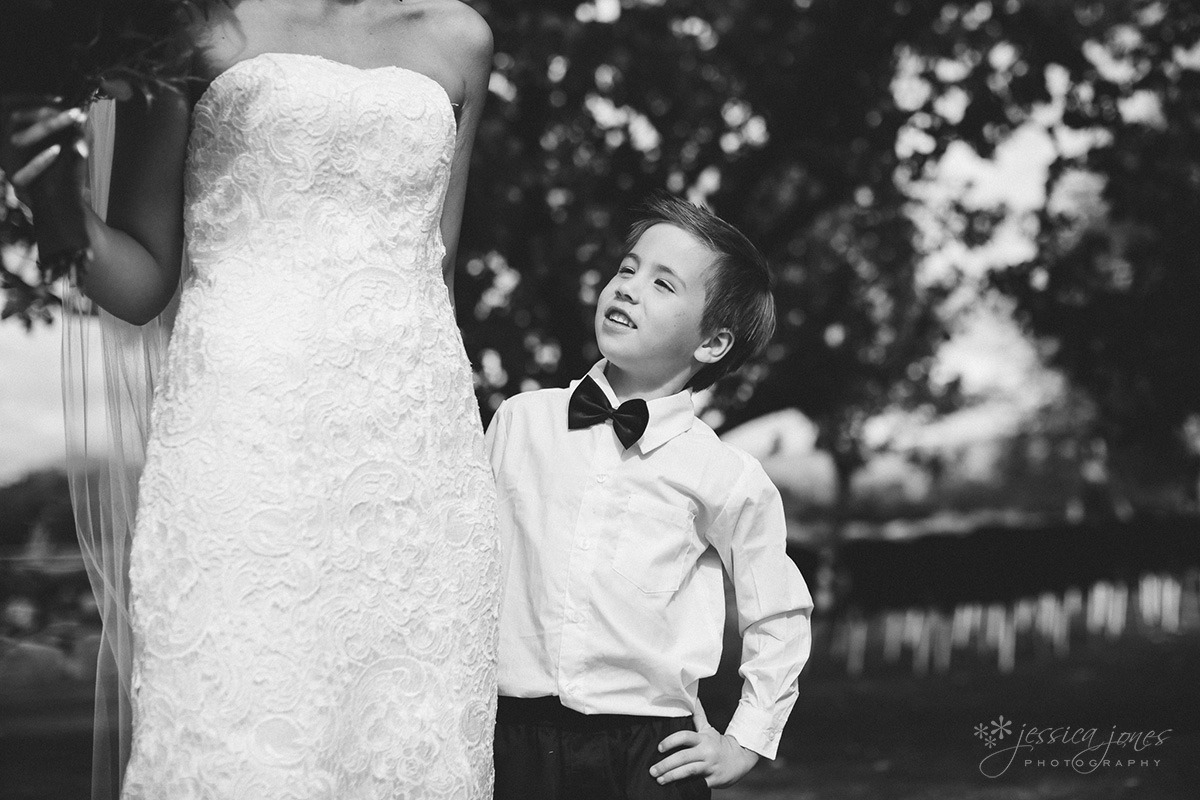 Darnelle and Tony are real, down-to-earth, fabulous type of people. They embrace their love for each other, and their children are their number one priority. And, let me tell you, these kids are fabulous.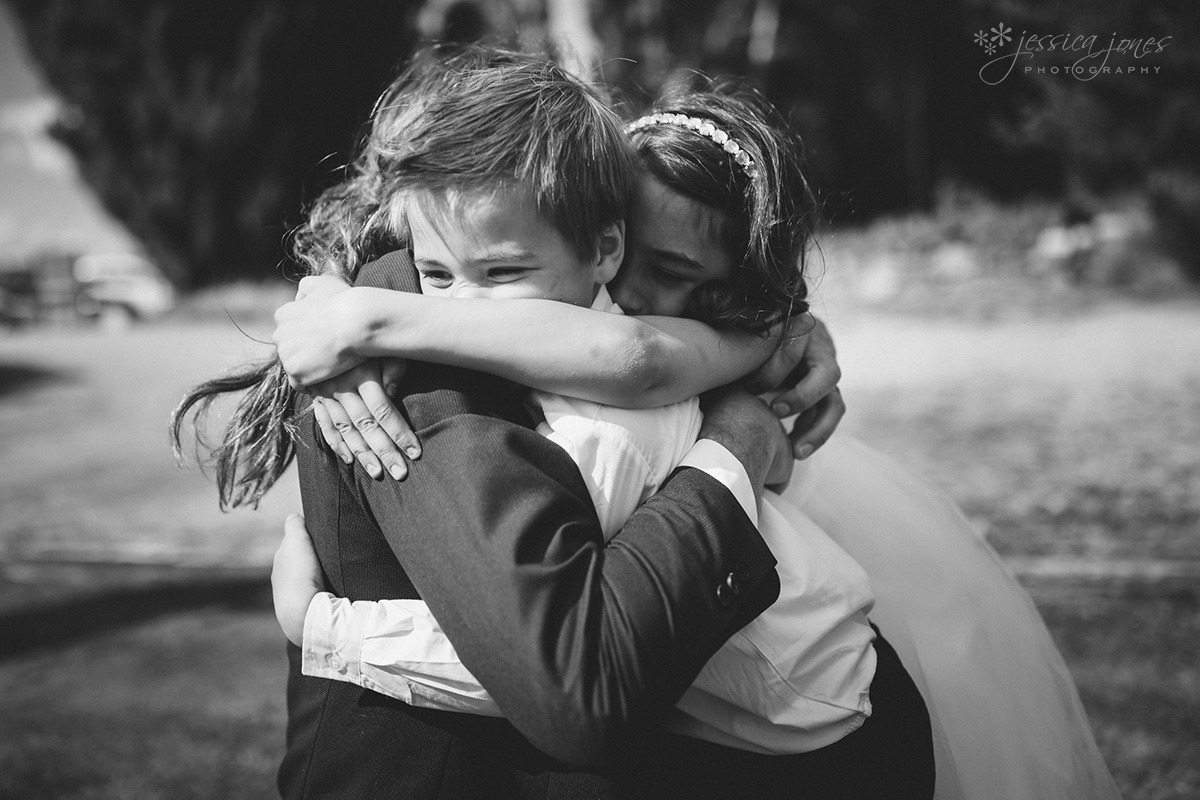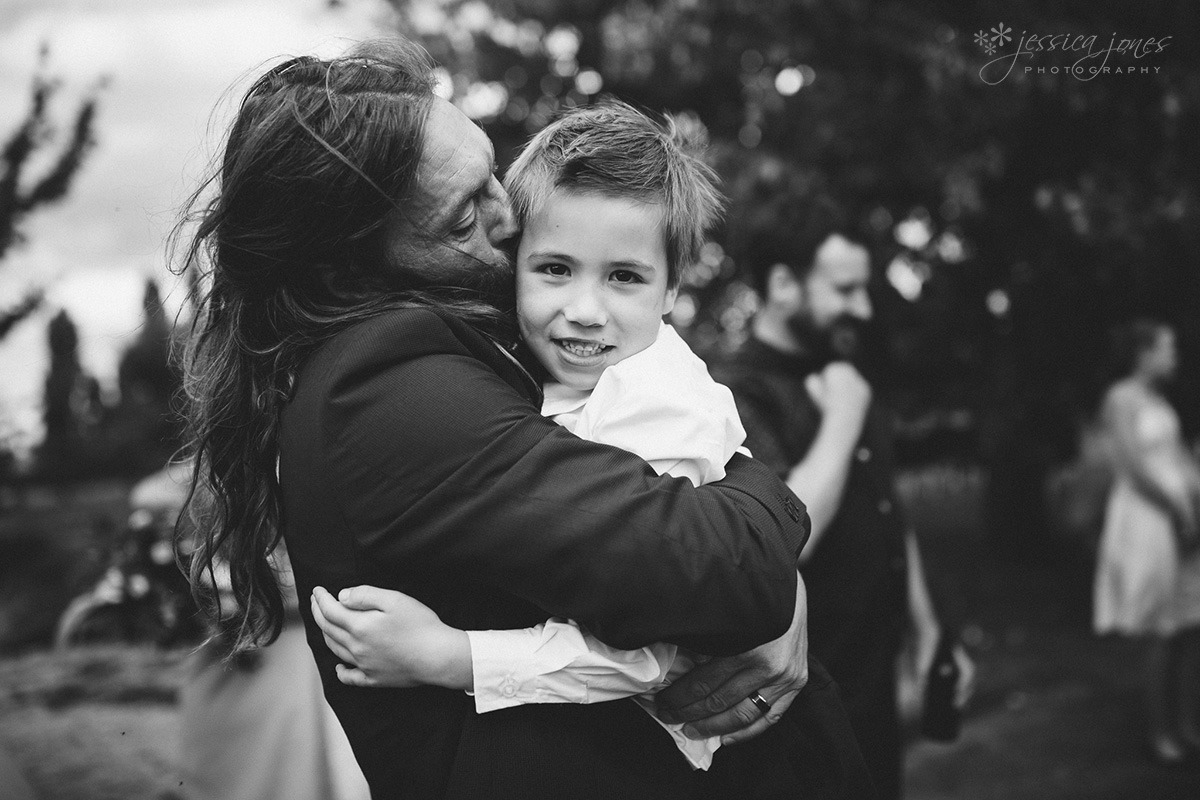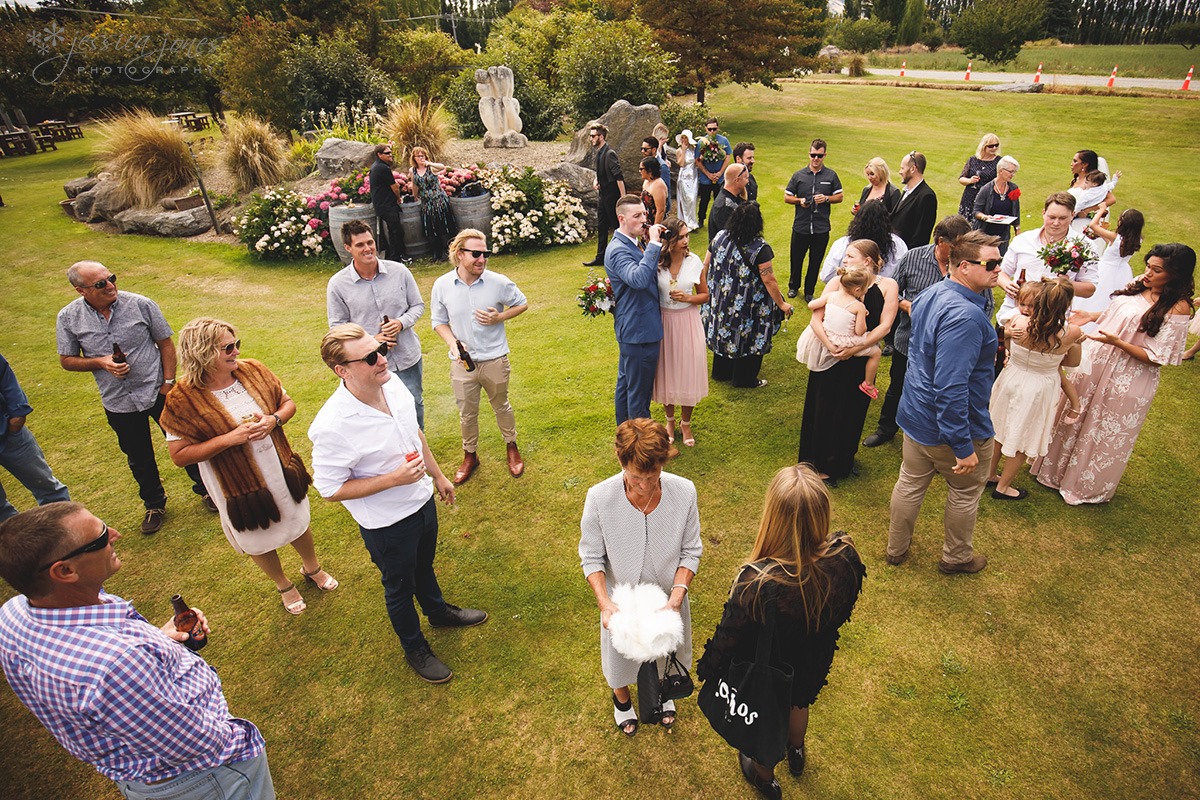 I'm all about embracing the real, the mucky and the tears. Darnelle promised me there would probably be a tantrum or two (from the little people, obviously!), and she was as keen as me to capture whatever was going on. This family photo right here, is one of my favourites of the day!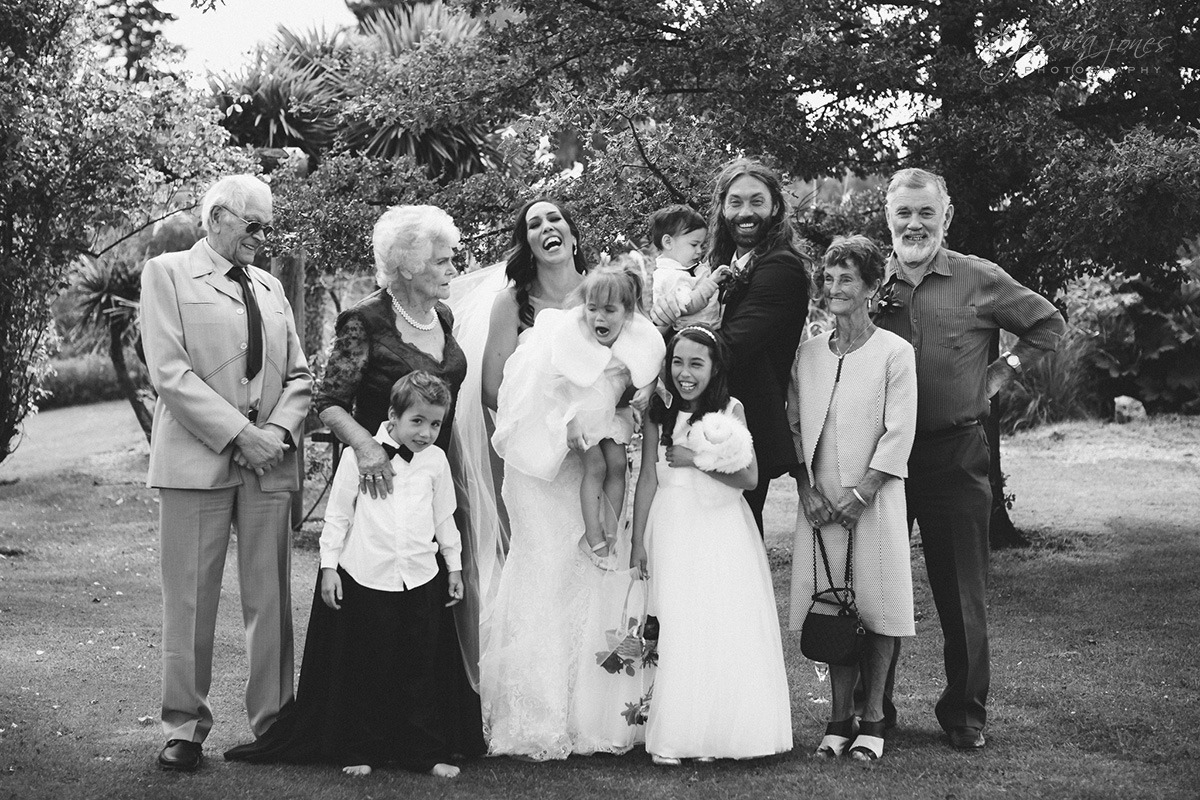 I knew this little story was going to be delightful from both angles.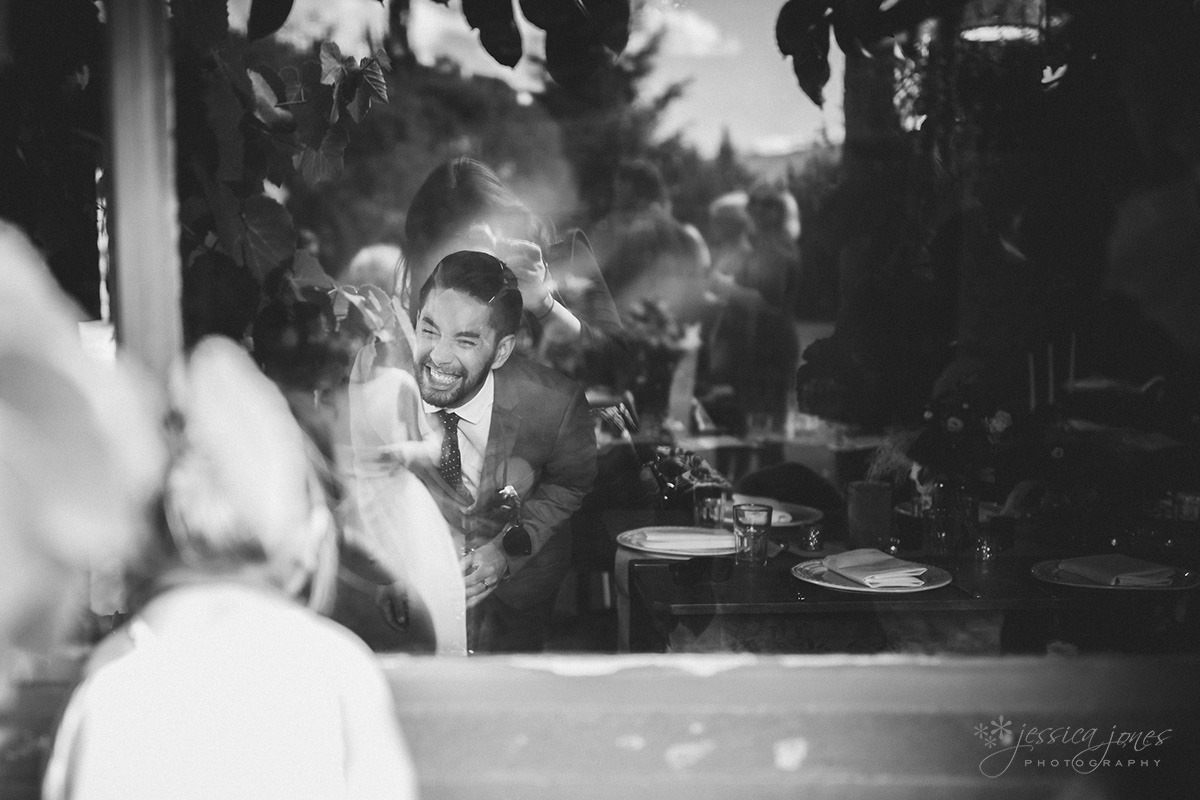 And I was right!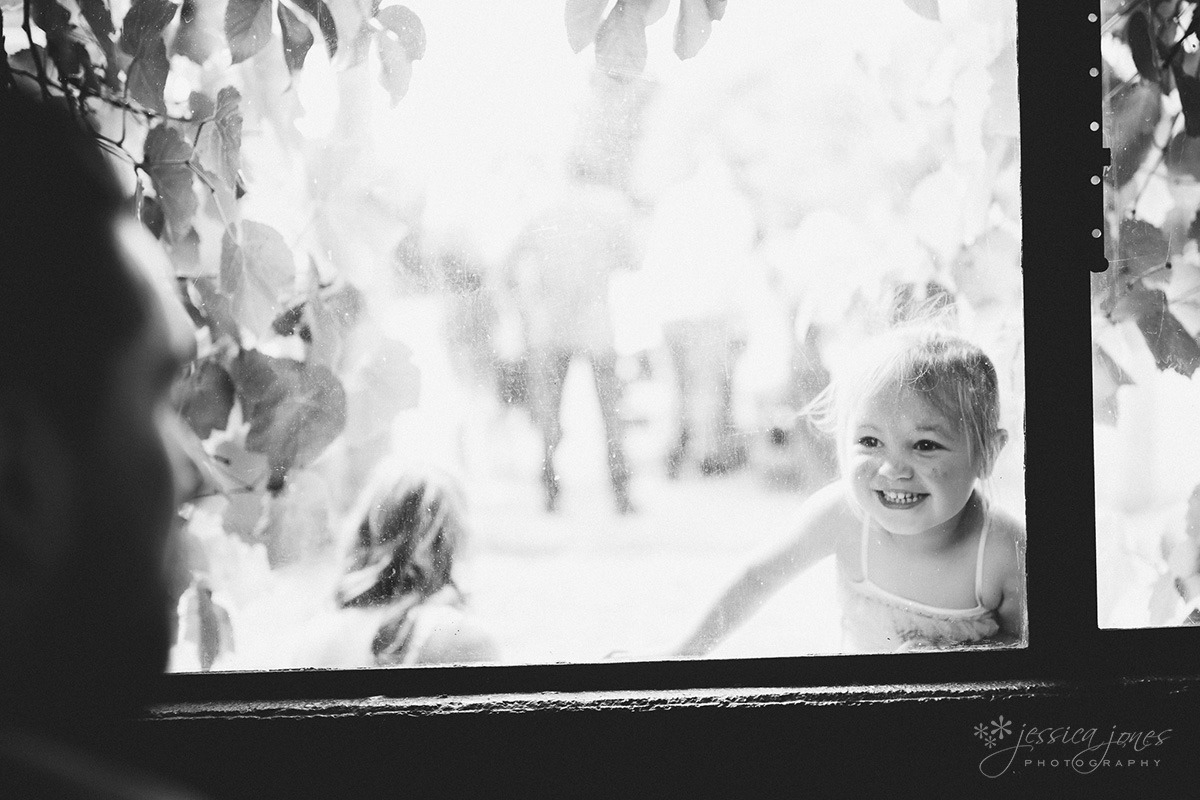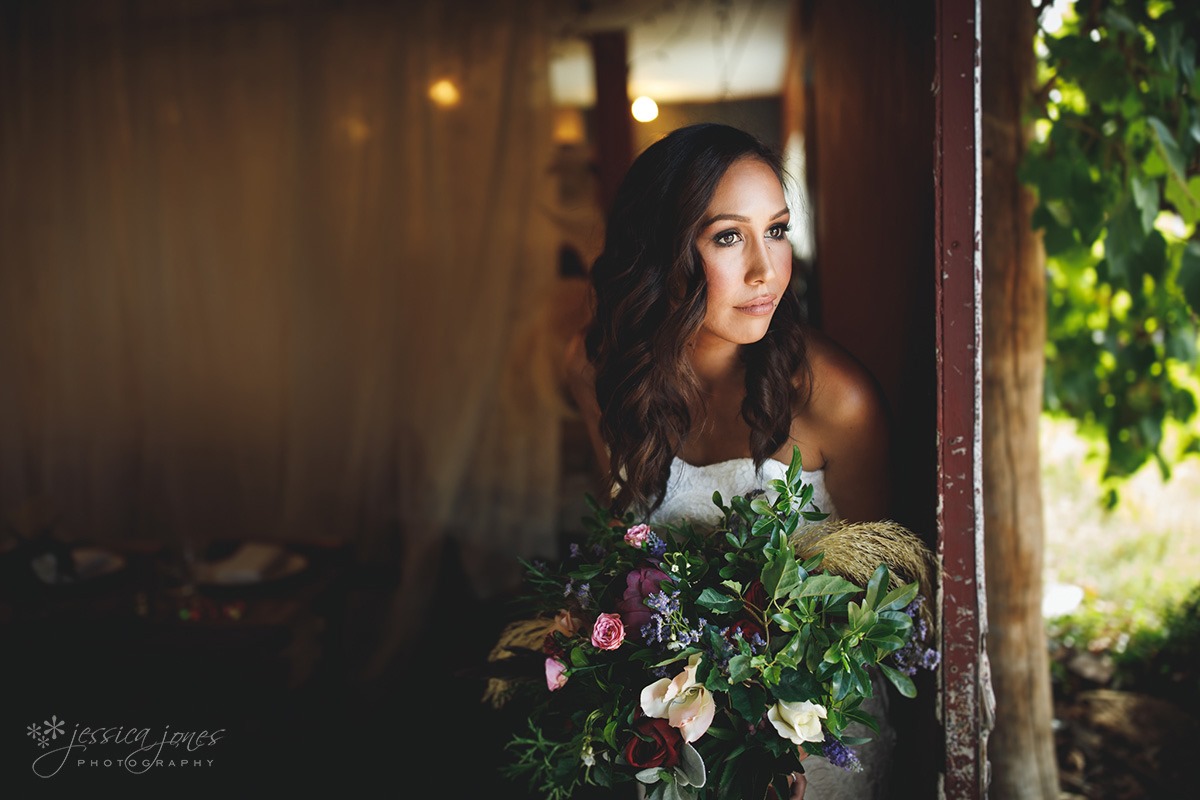 There was a bit of a theme running through the wedding, Beauty and the Beast. Darnelle tells me it's because true beauty is on the inside.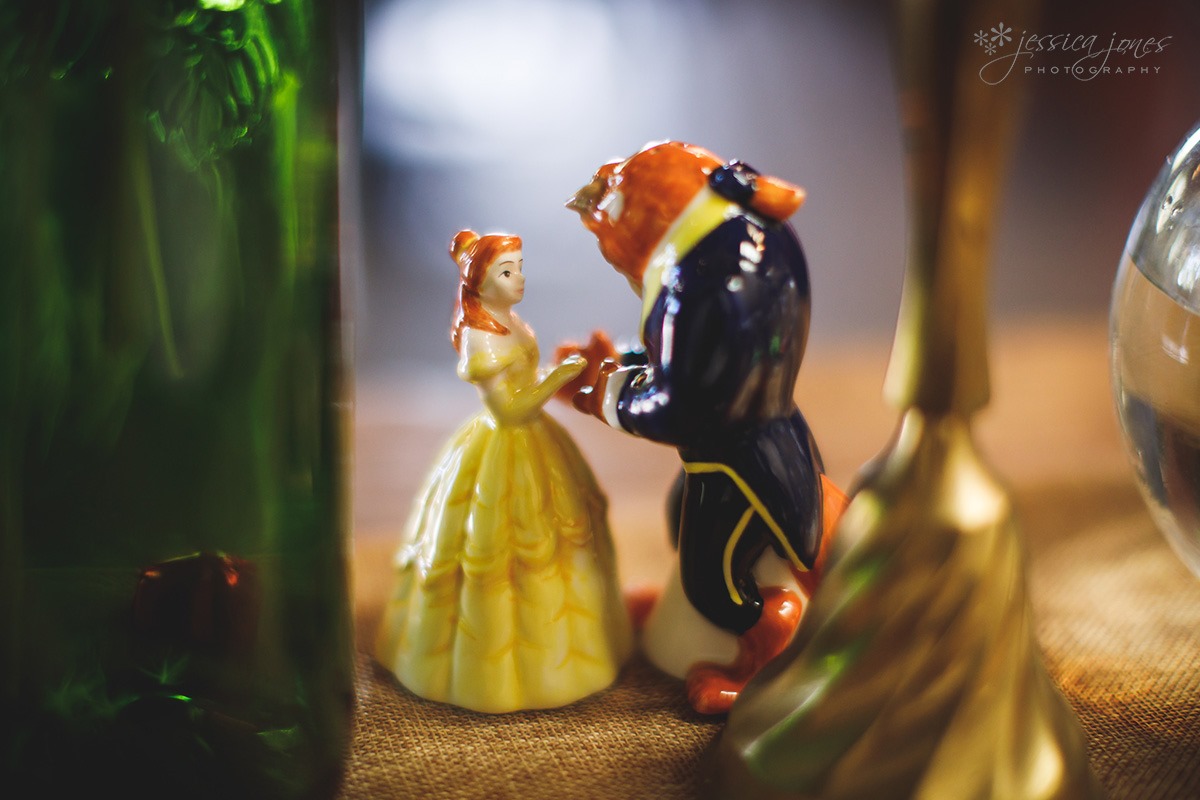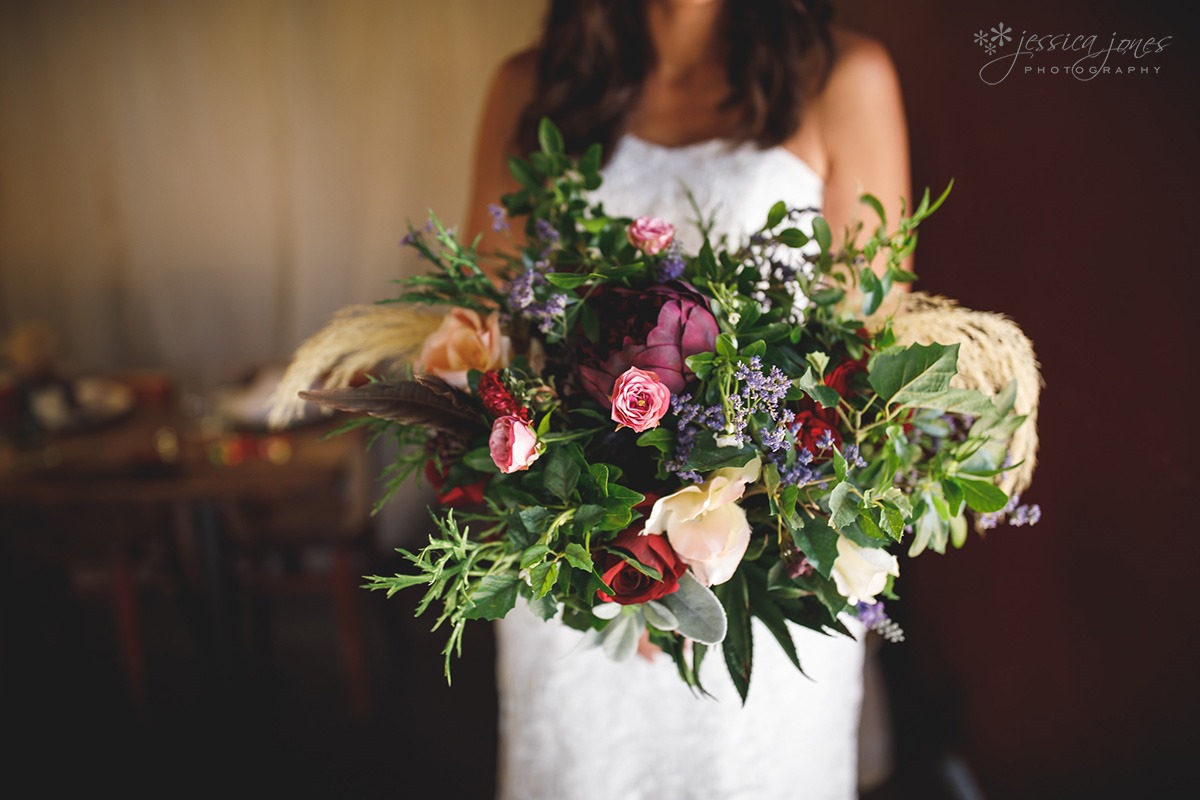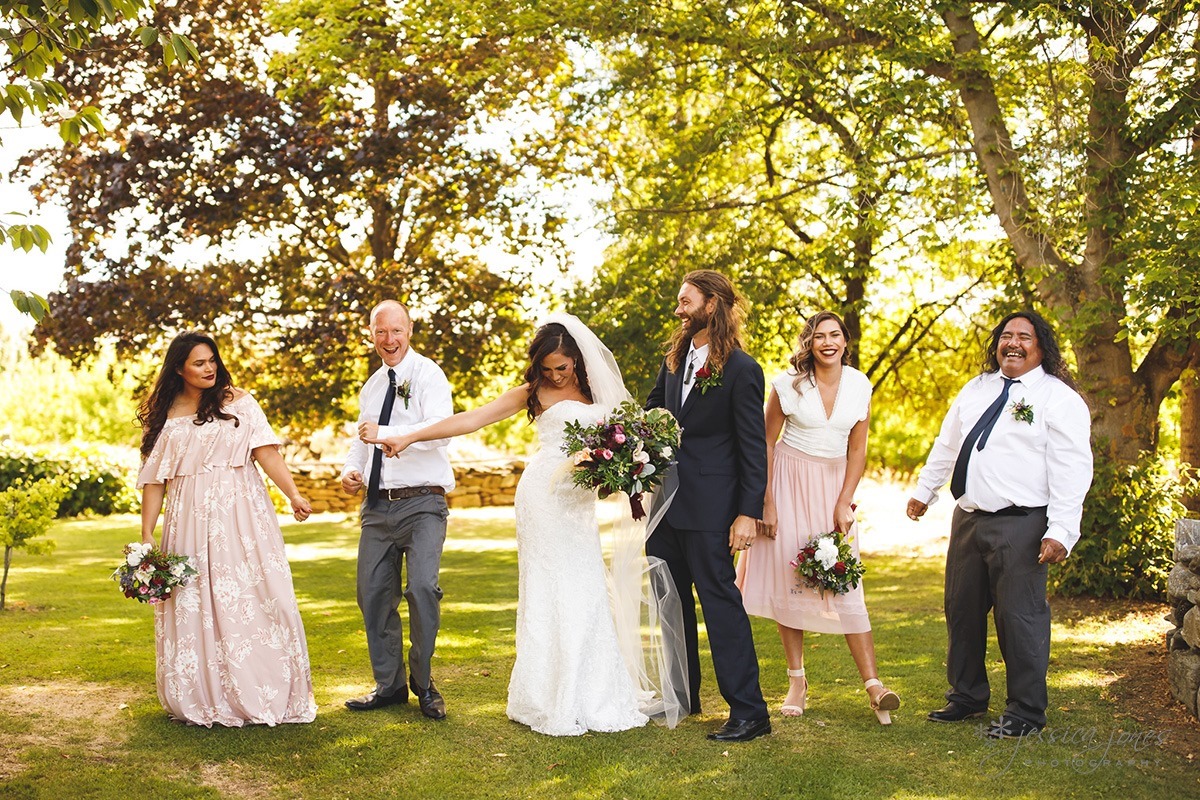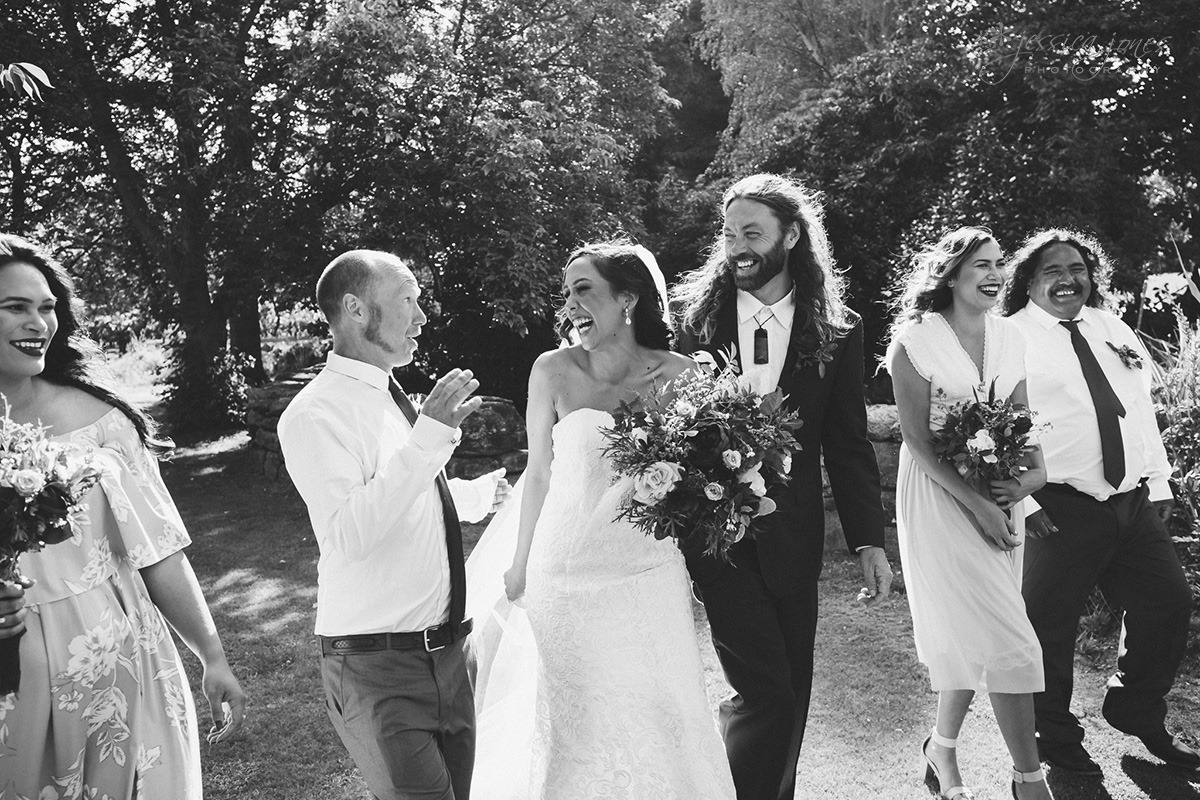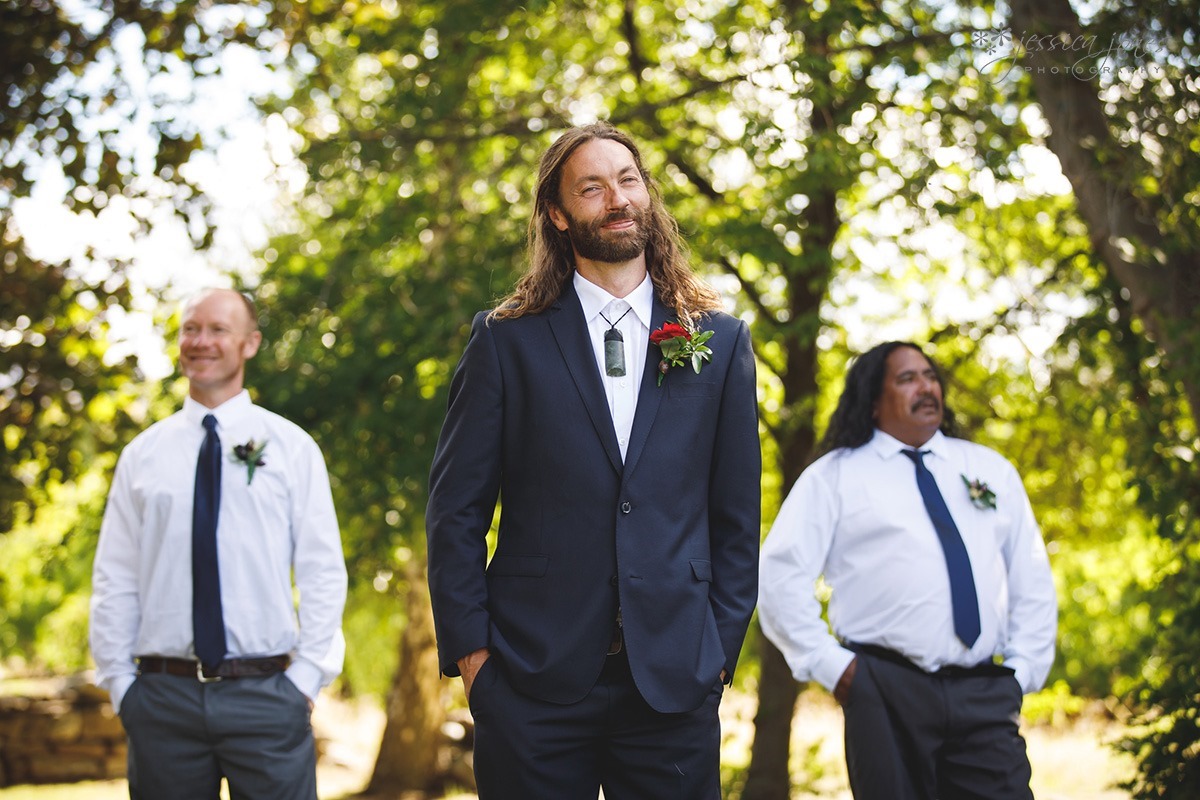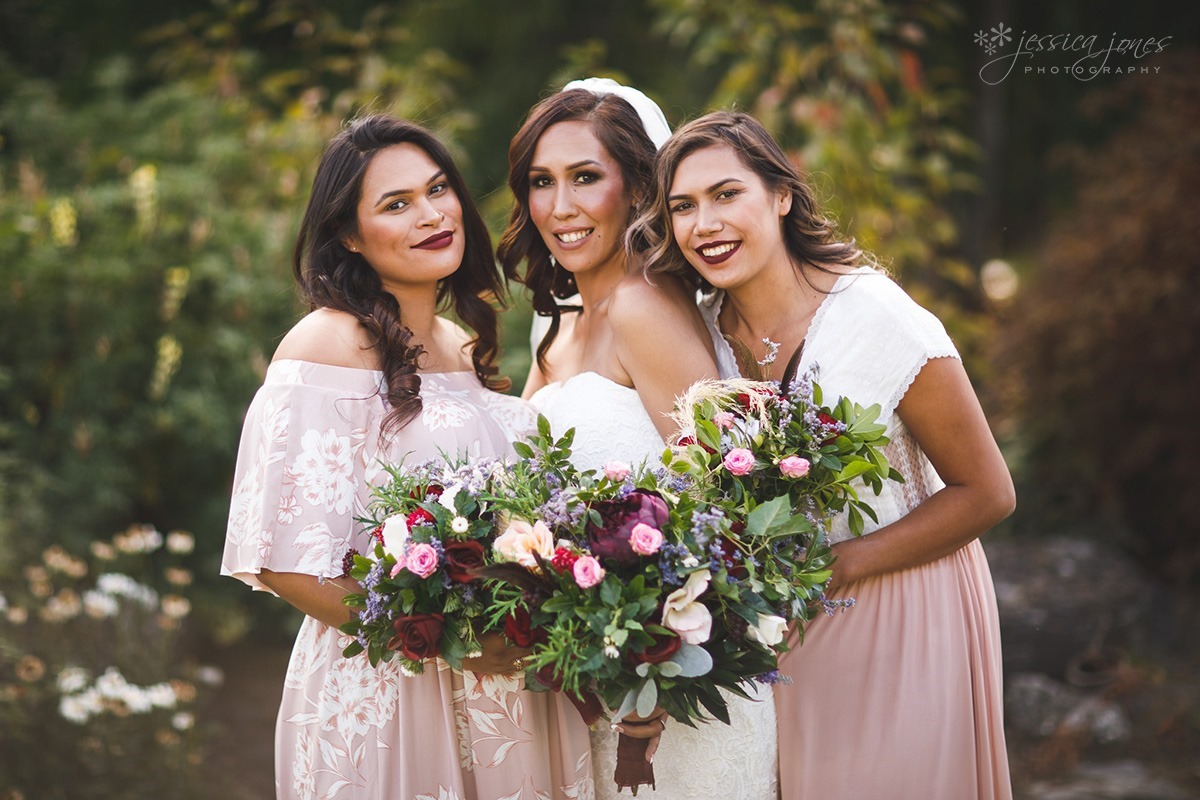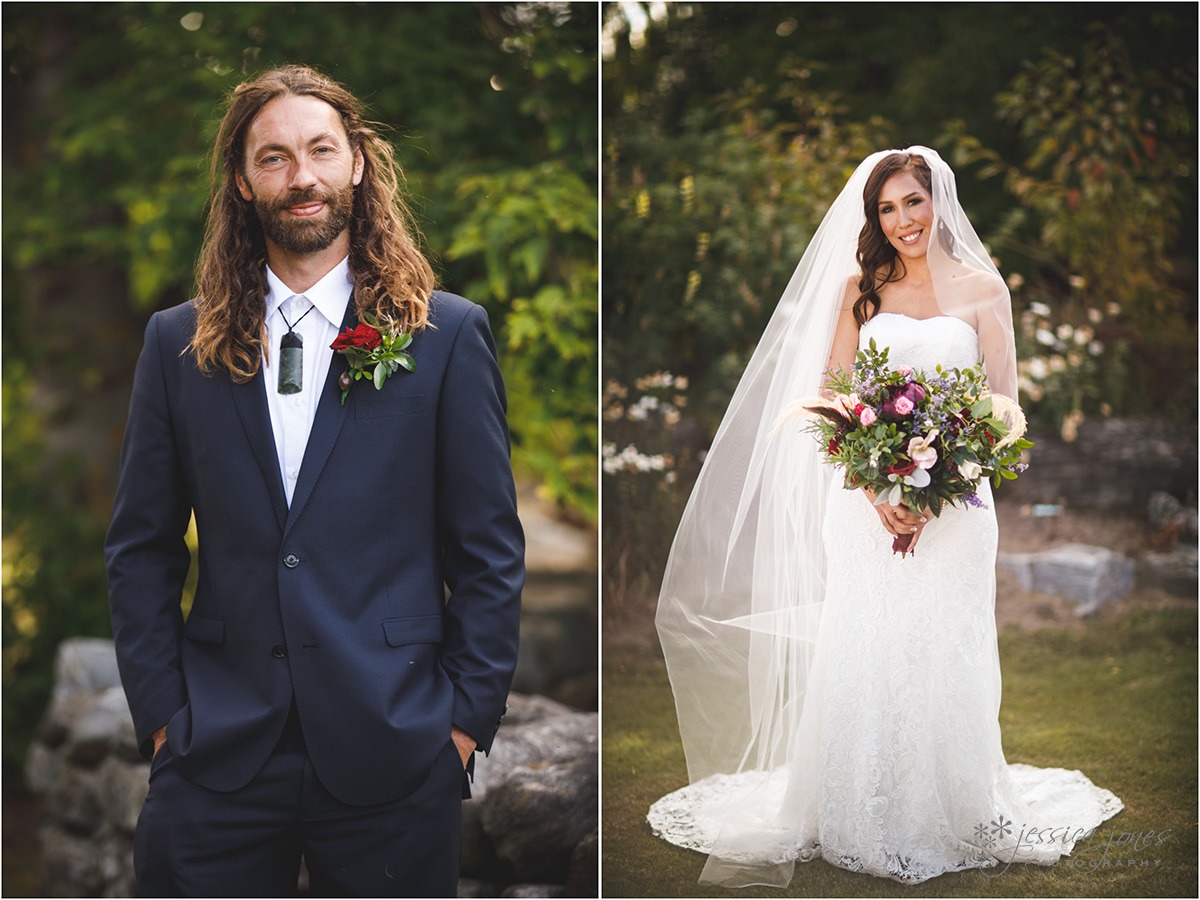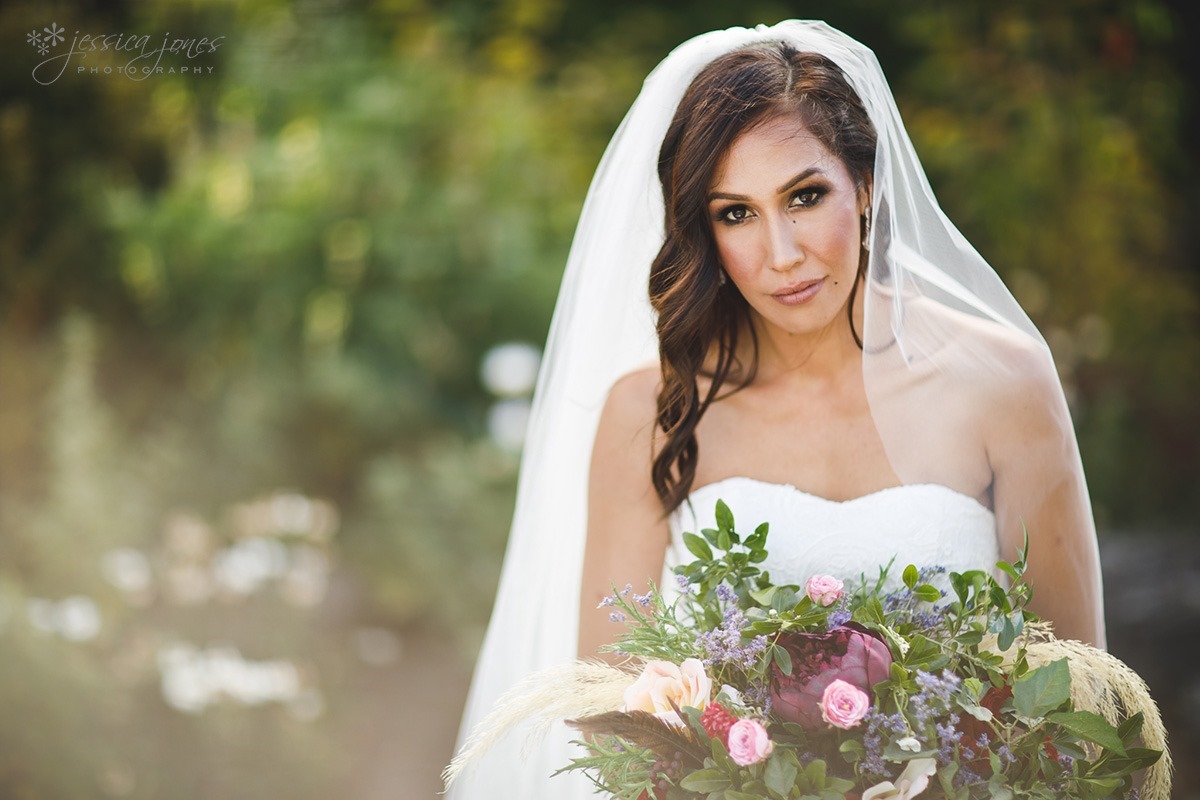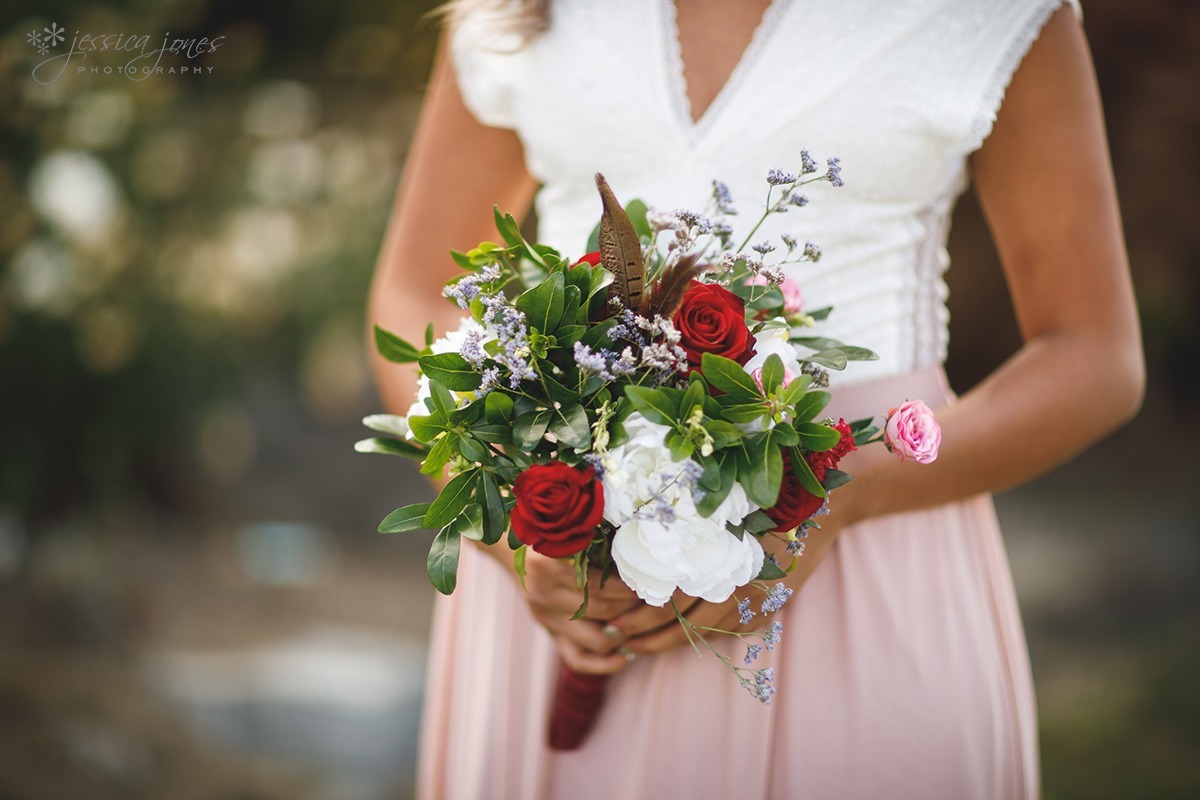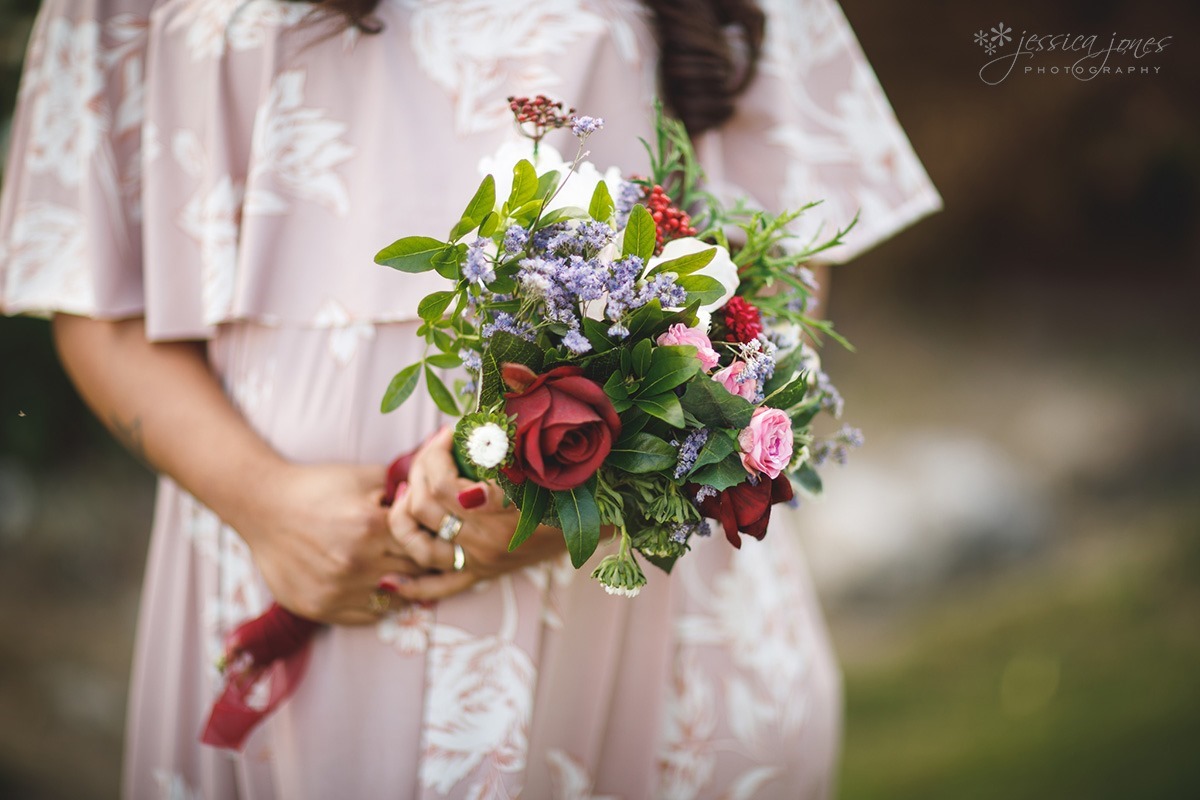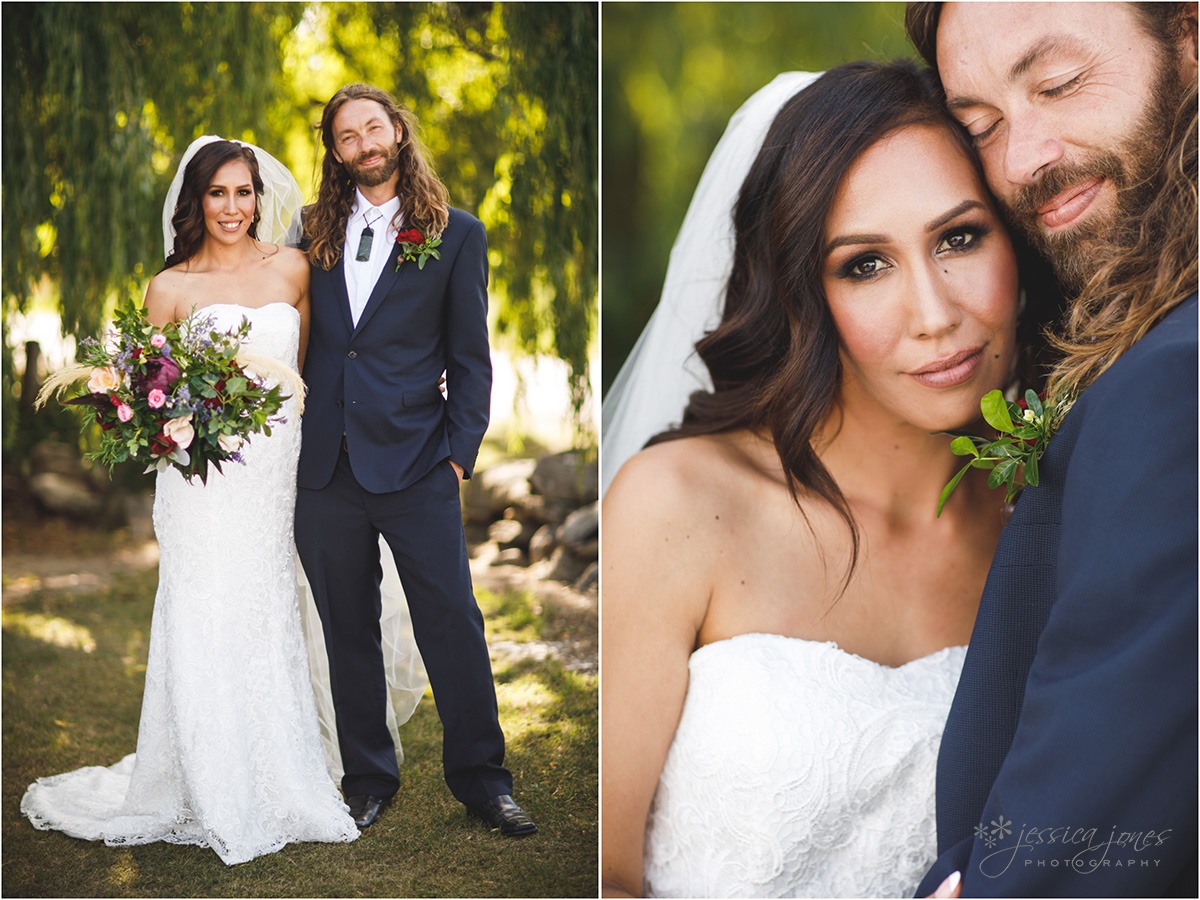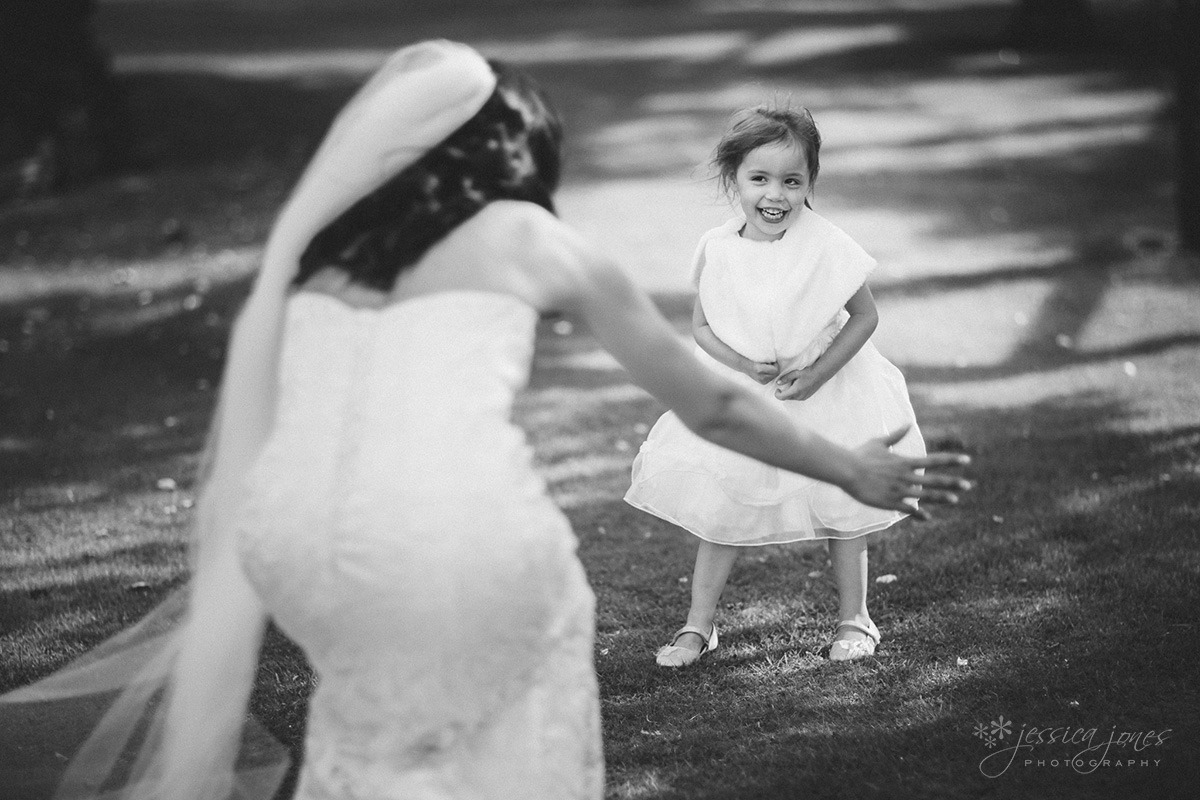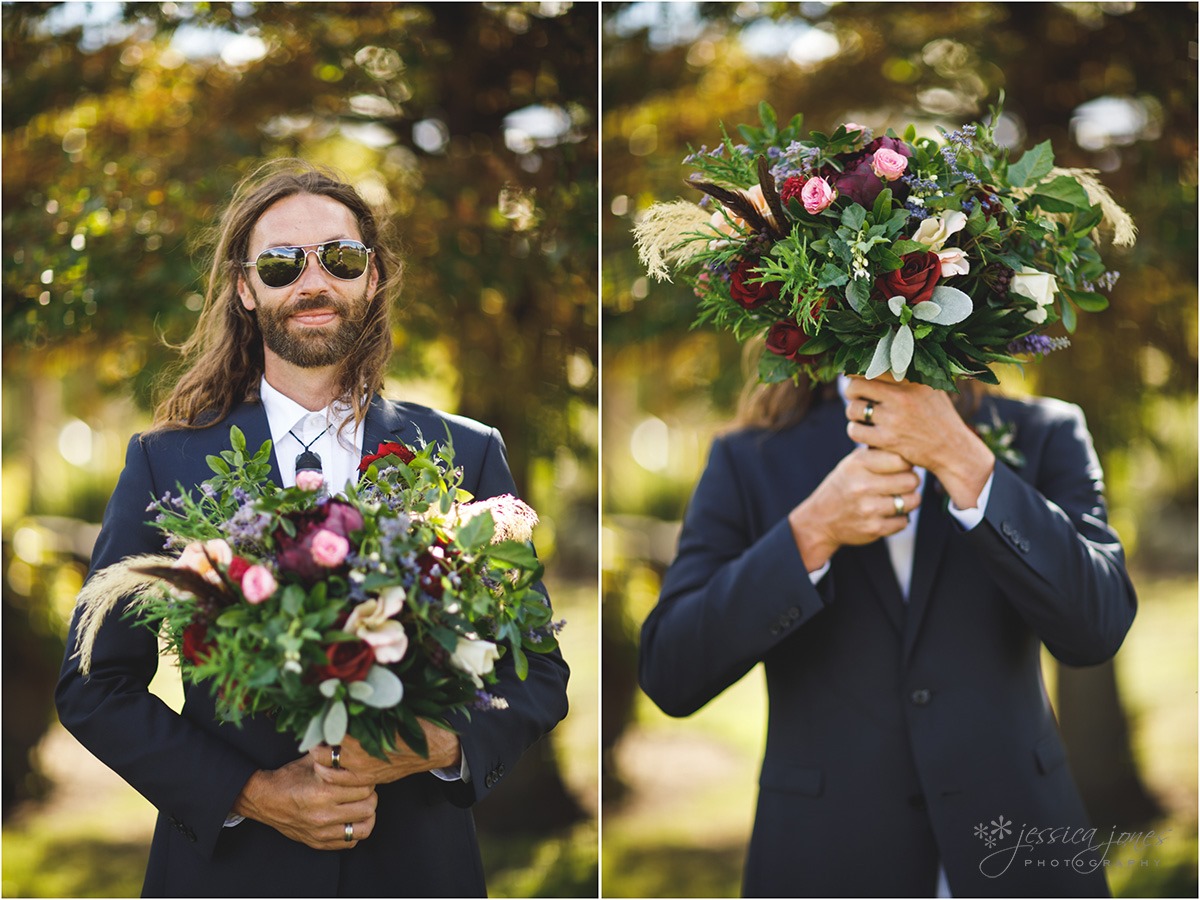 Tony grew up in these parts, he spent his youth exploring the stunning hills, yabbying in the creek, picking fruit to start his first savings account. For one reason or another life brought him to Blenheim where he met Darnelle. It was certainly not love at first sight, in fact it was anything but. Their first meeting was uneventful, unromantic and would have gone entirely forgotten if it weren't for the fact that mutual friends introduced them again a couple of years later, this time on valentine's day. This time they saw each other in an entirely different light and romance blossomed. That was ten years before, exactly, to the day they would become husband and wife.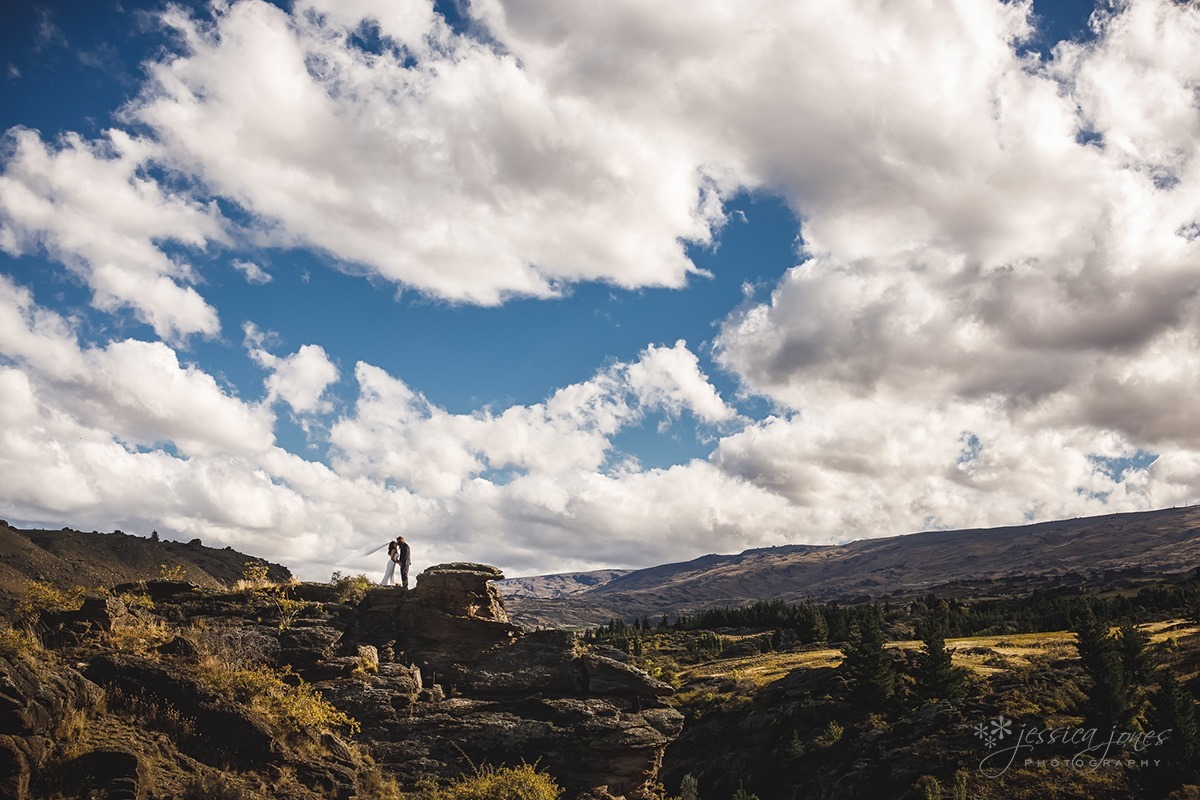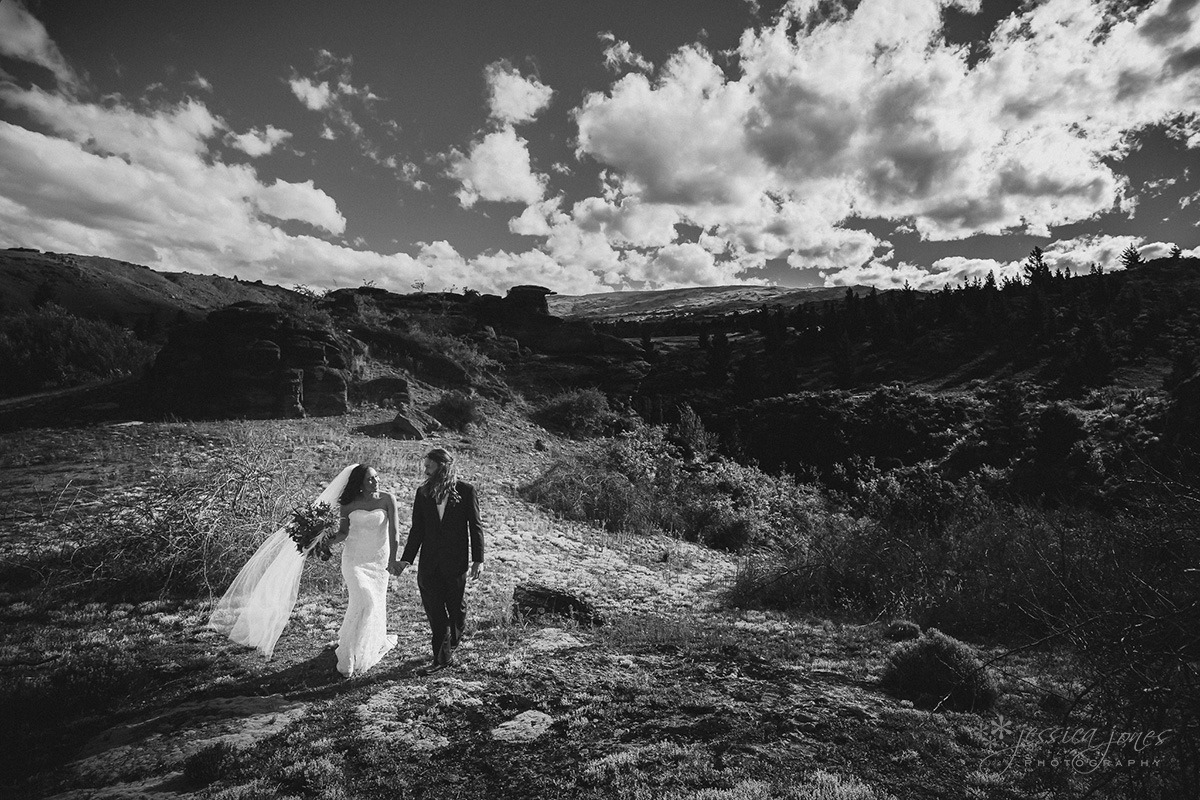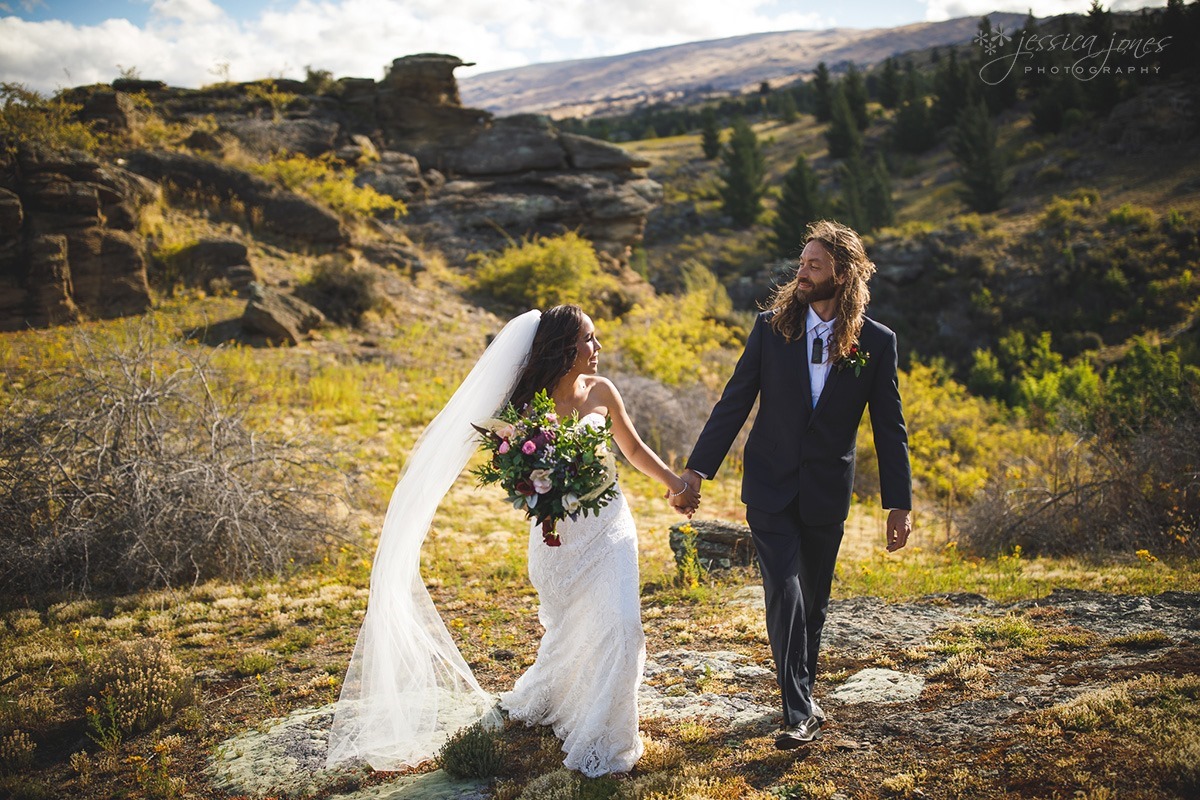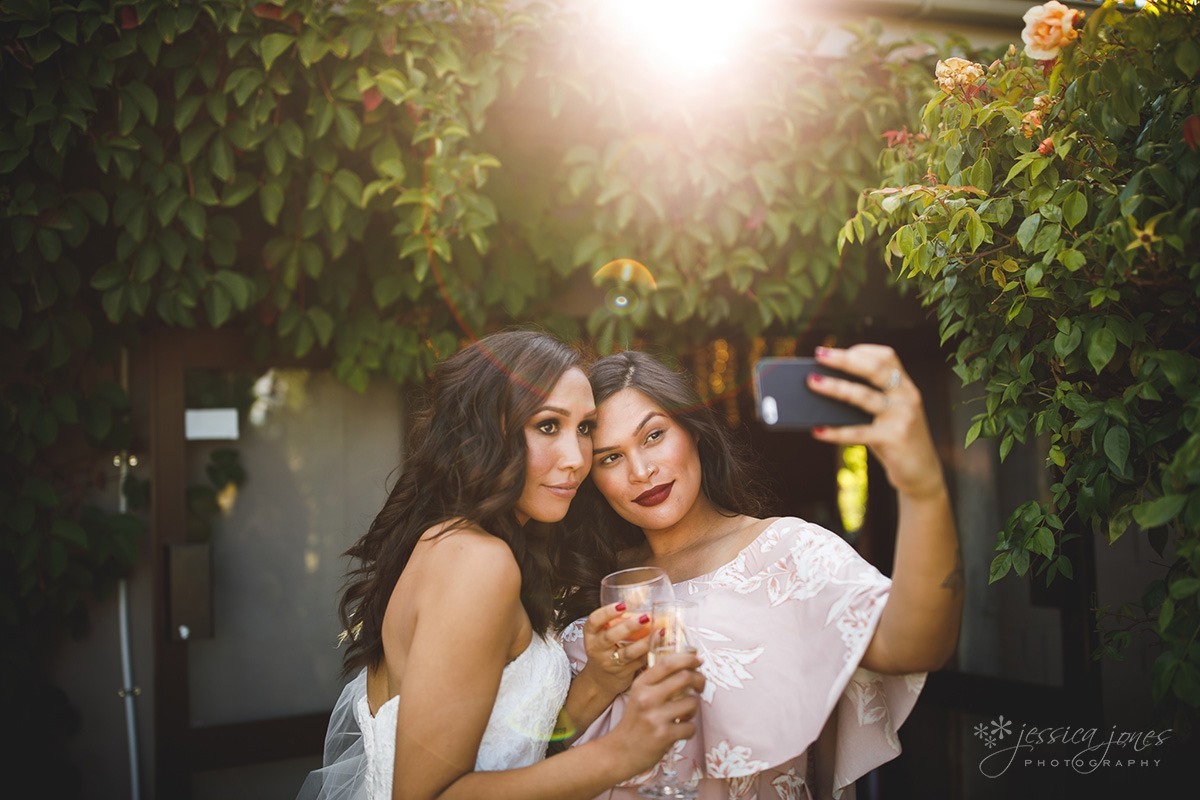 You know that the wedding is for people of all ages when it contains a lolly scramble.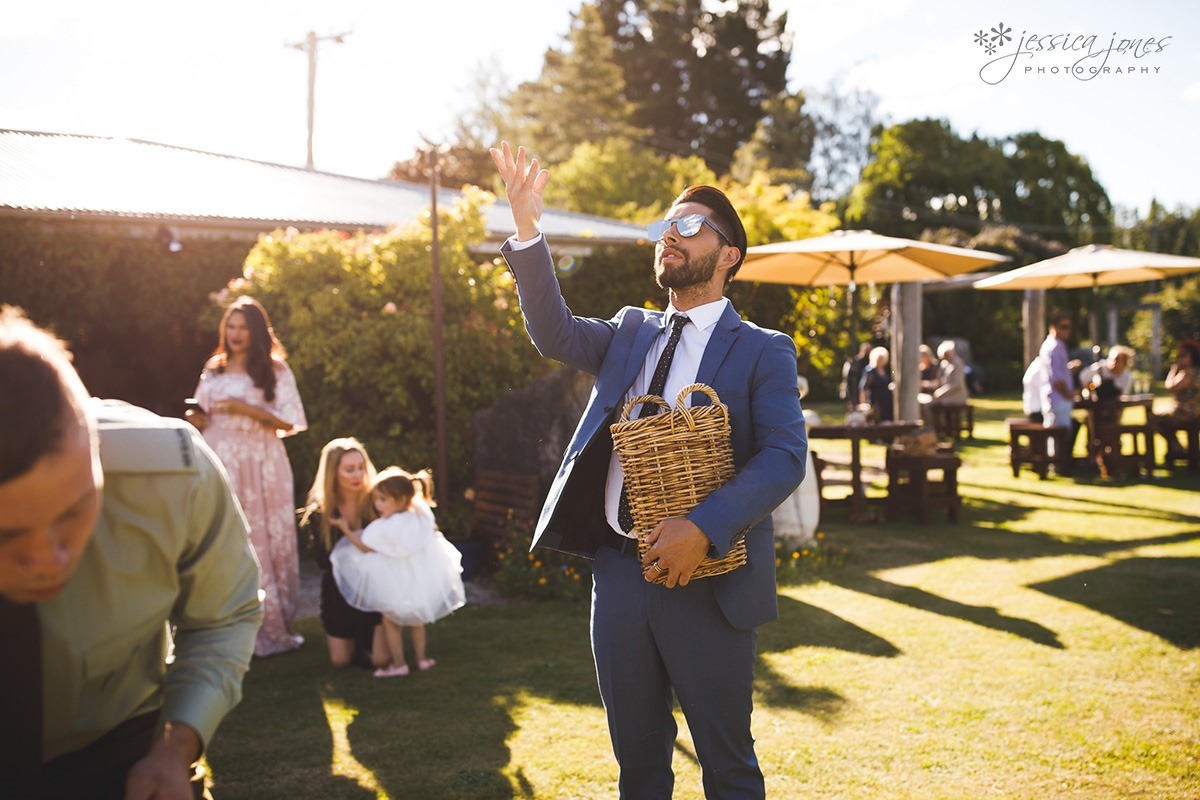 All ages.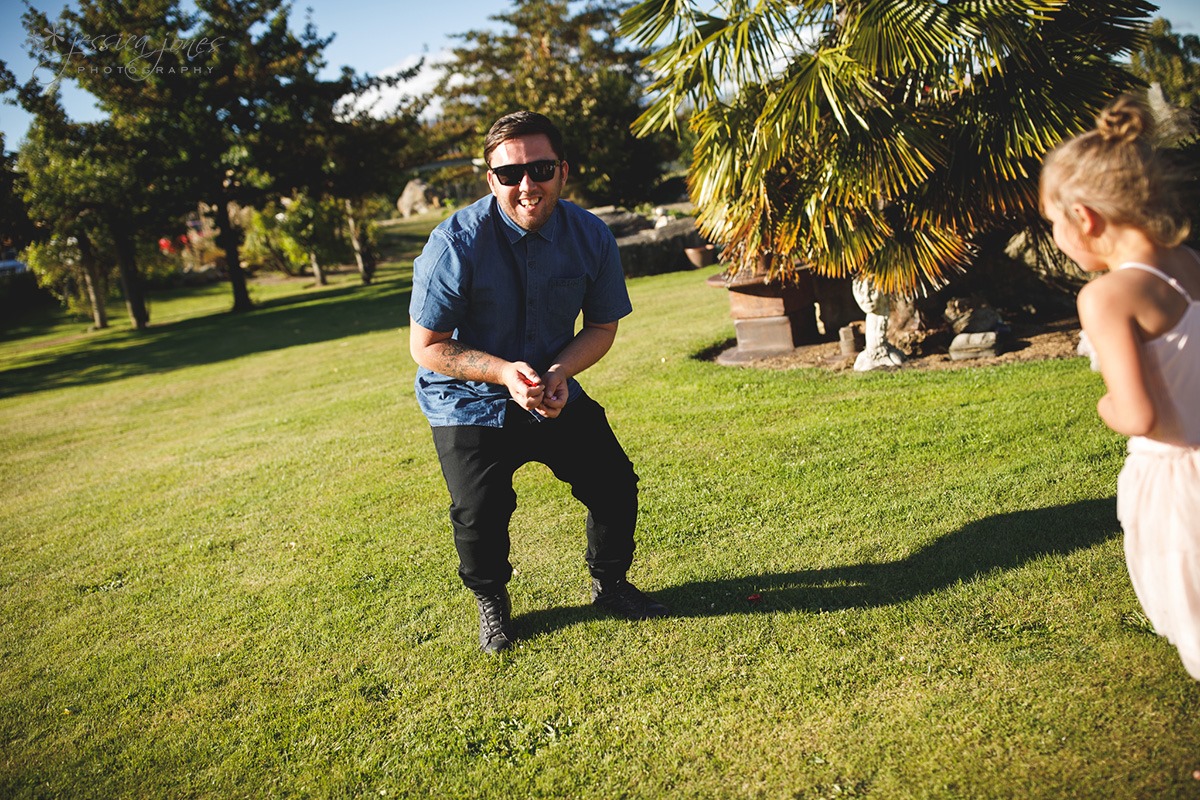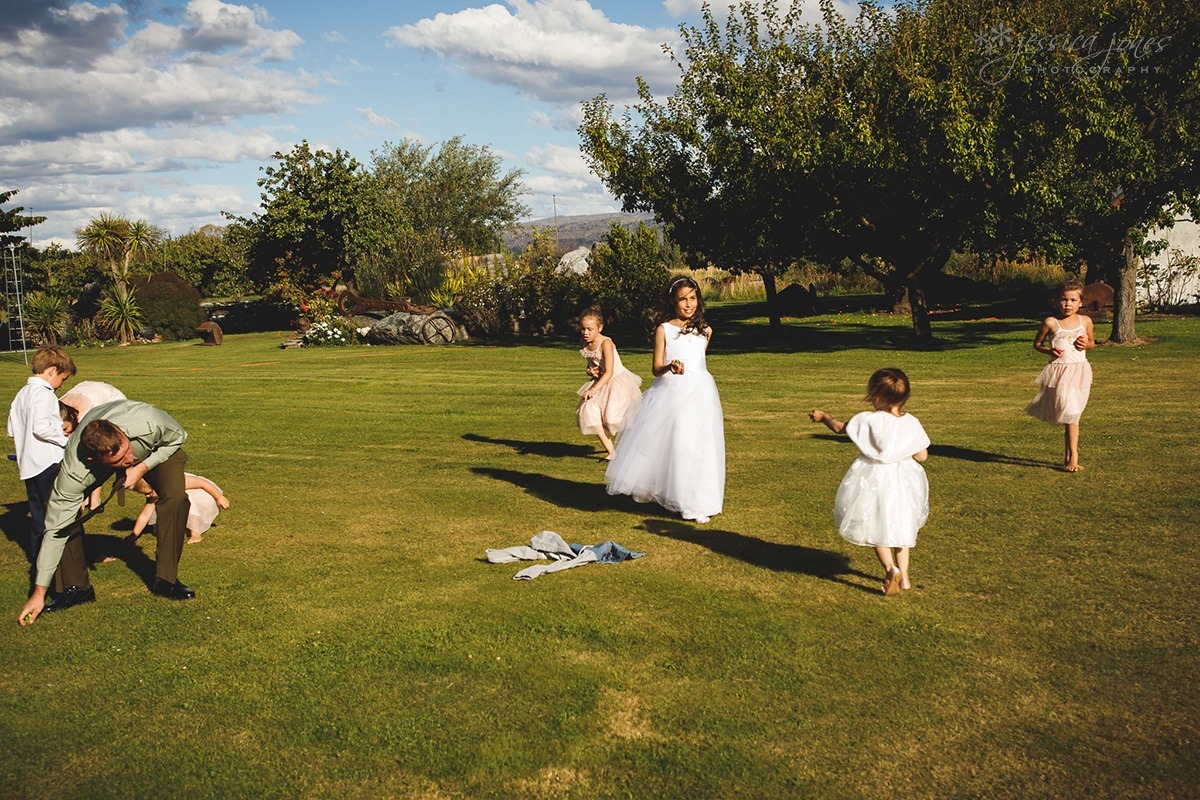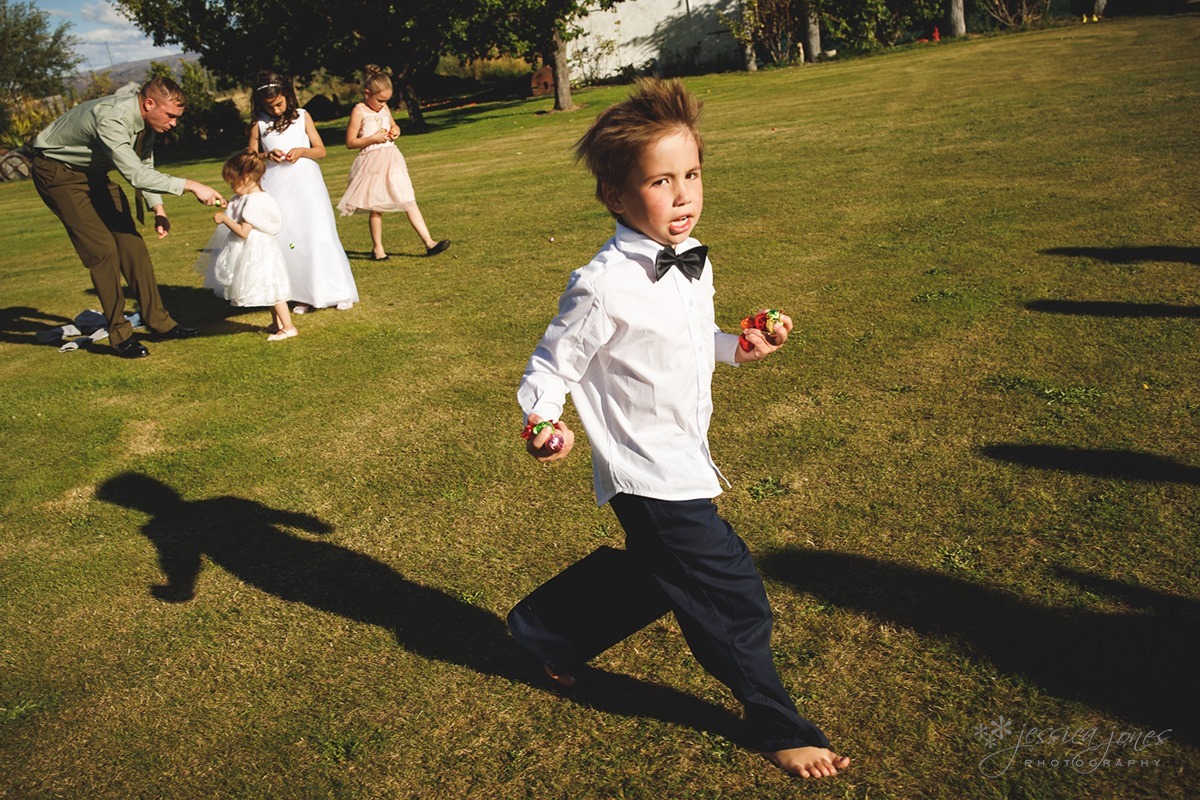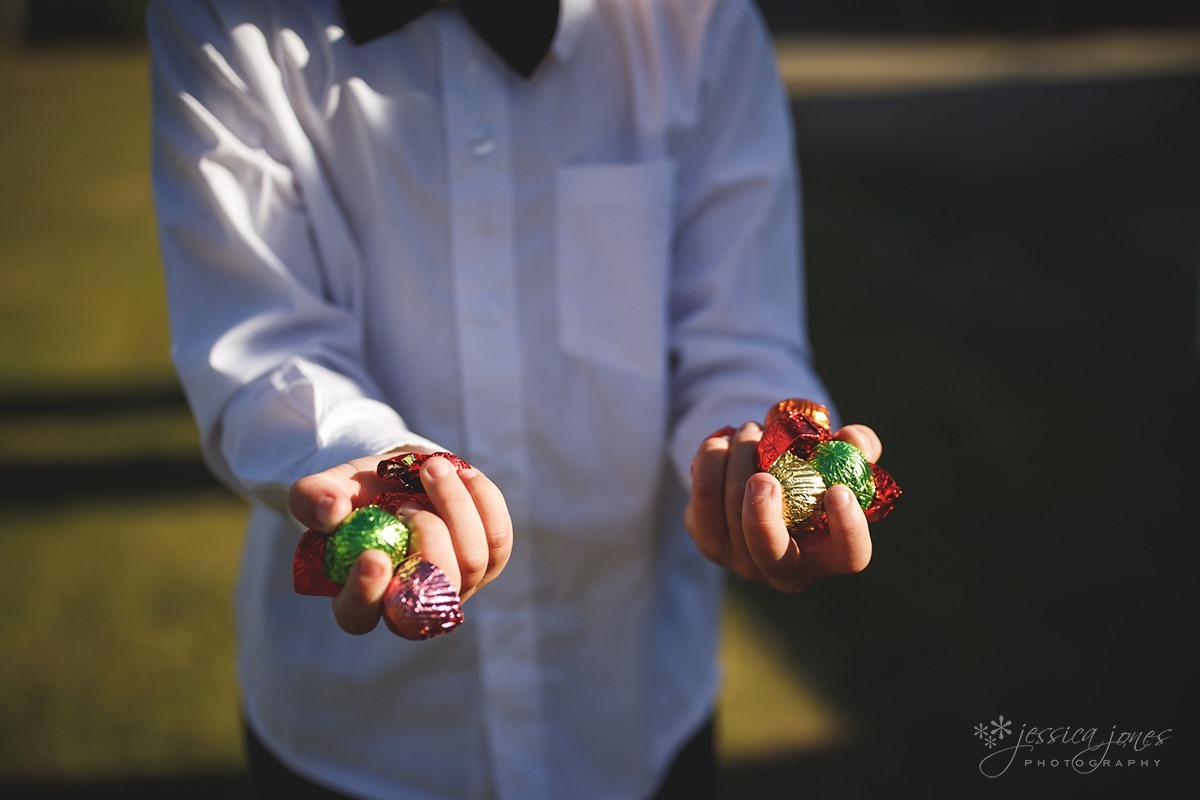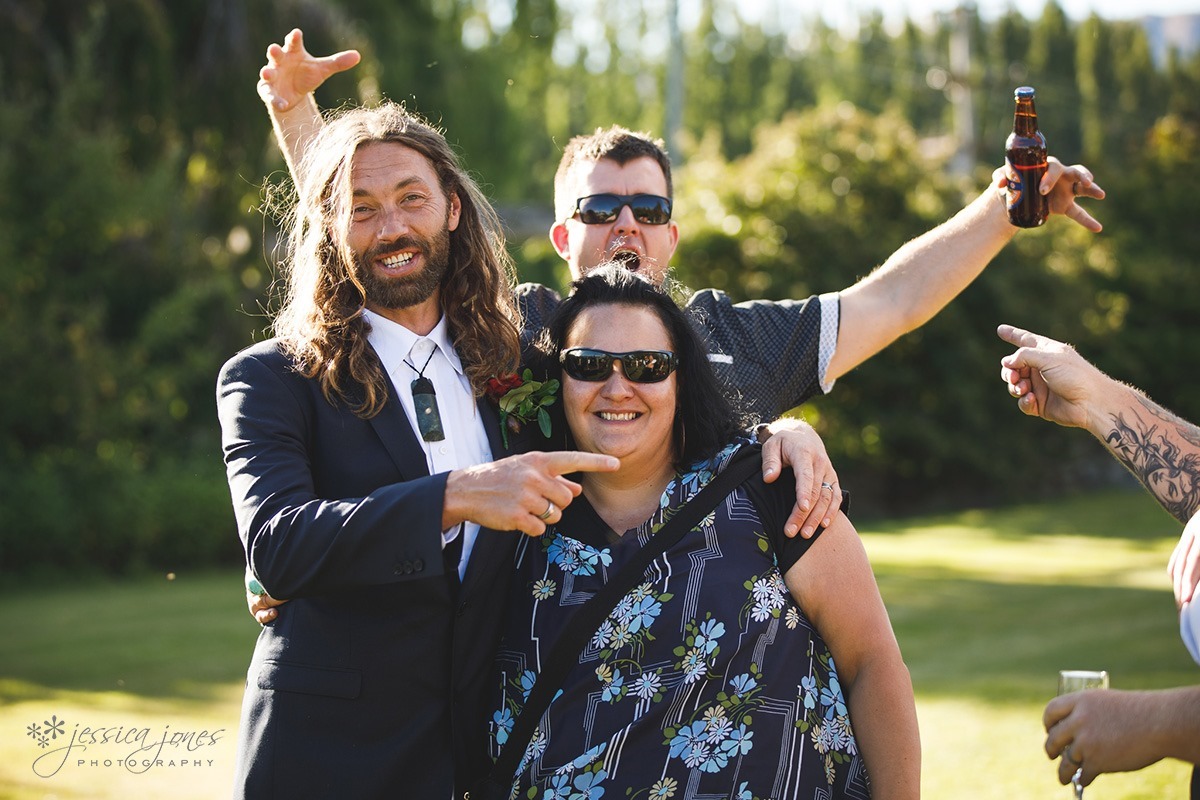 This wedding was just as much about kids and family as anything else. The little ones stayed the entire time and joined the festivities, running, playing and giggling. Occasionally there was crying, but mostly just giggling.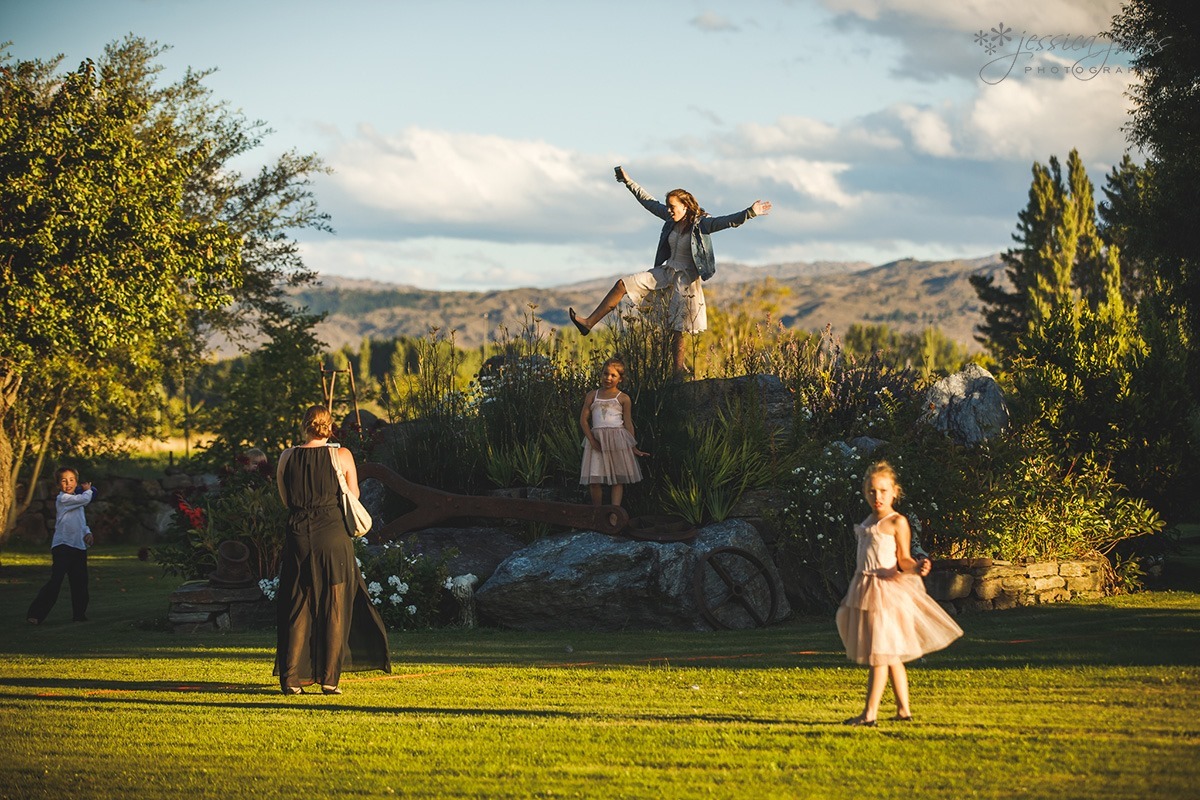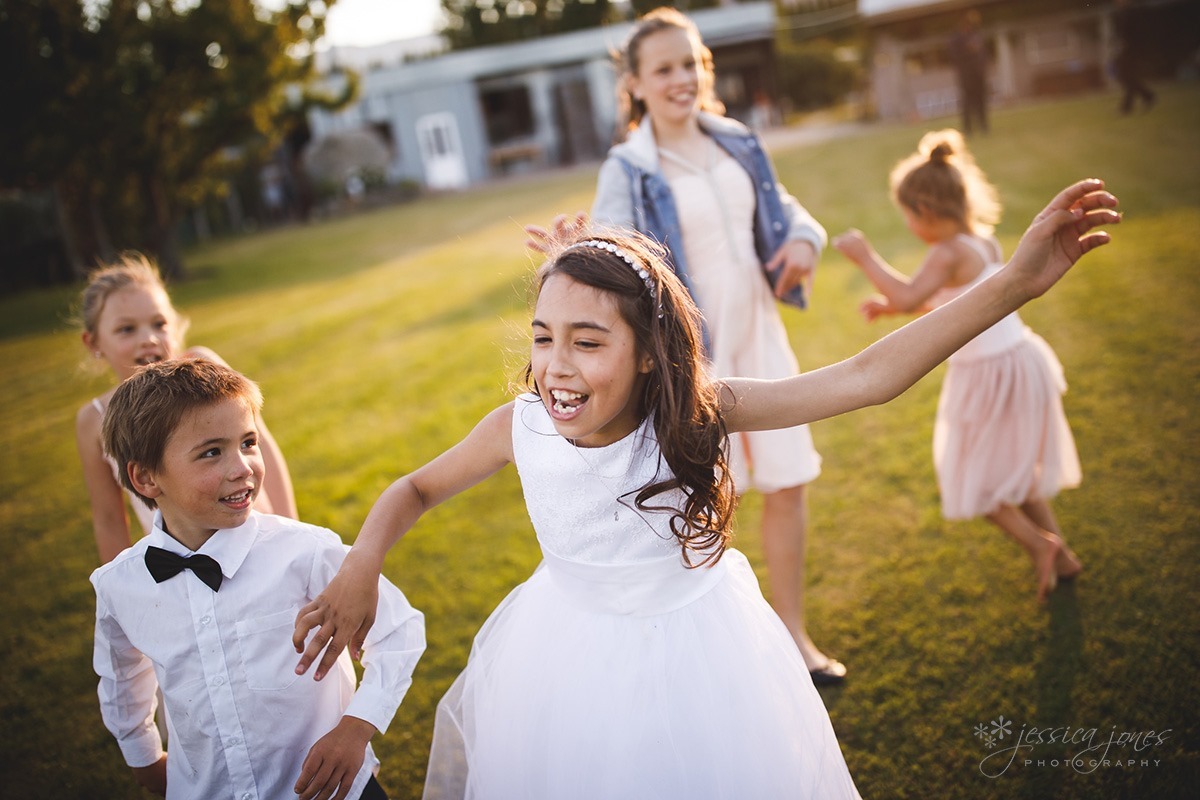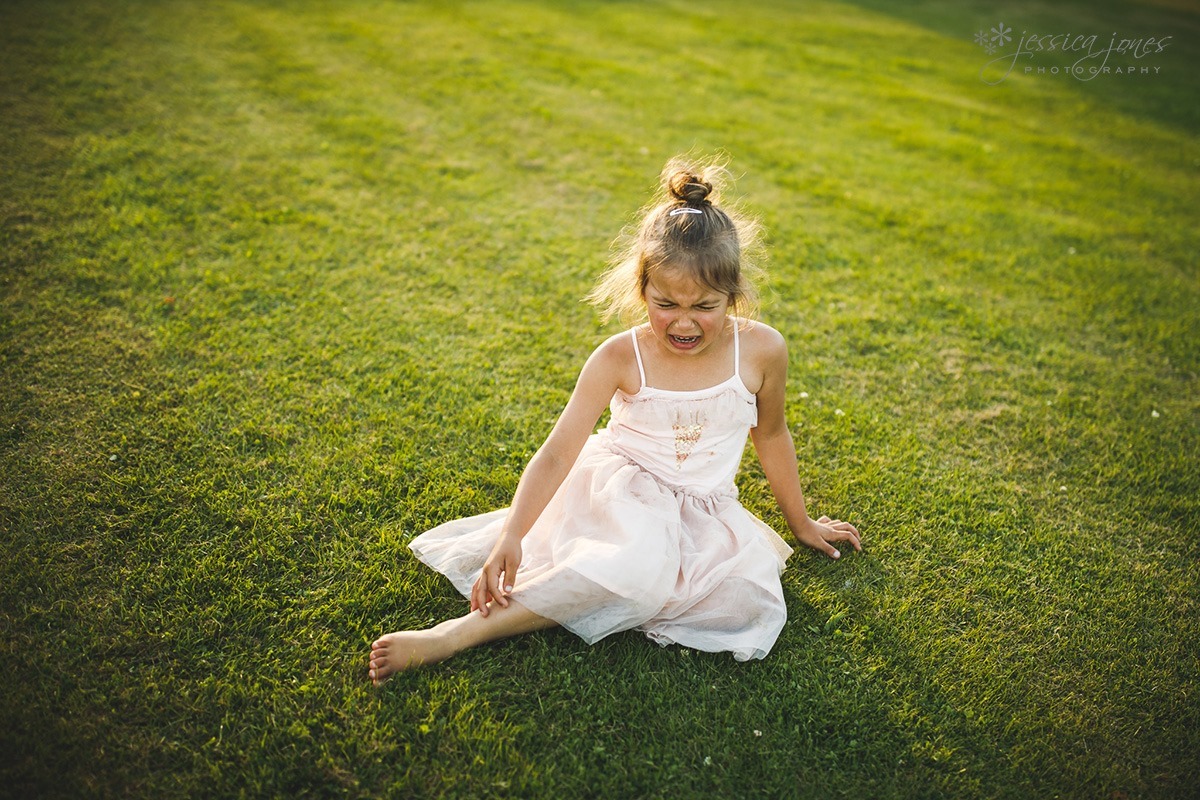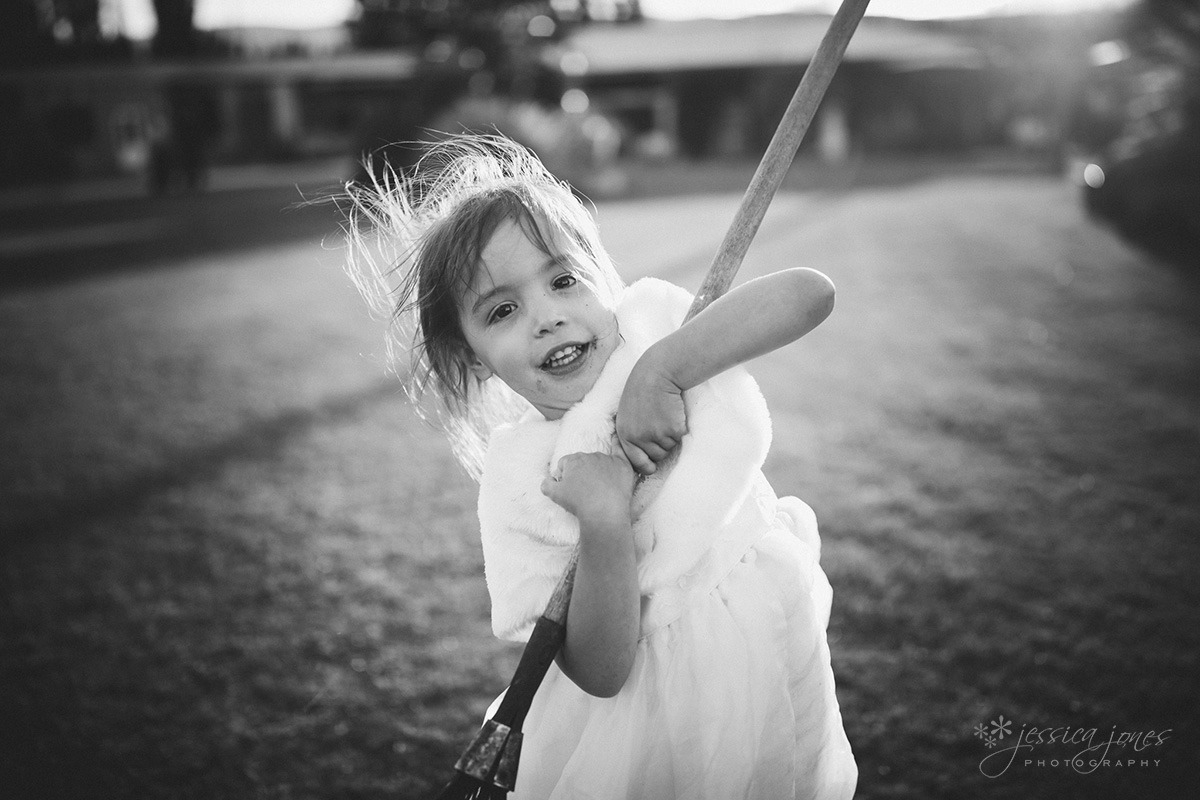 And then it was time to go inside, eat some great food, have some big laughs and have everyone just relax and enjoy the evening.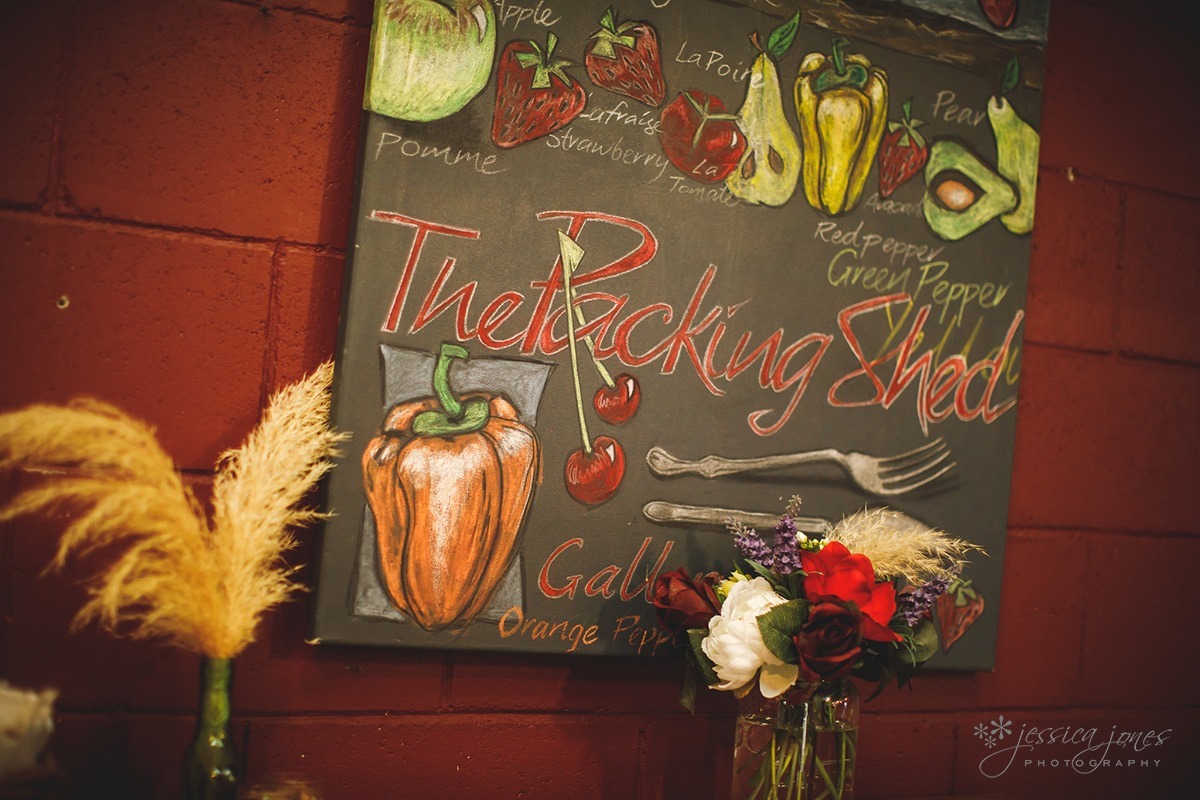 Would you just look at Darnelle's amazing handiwork!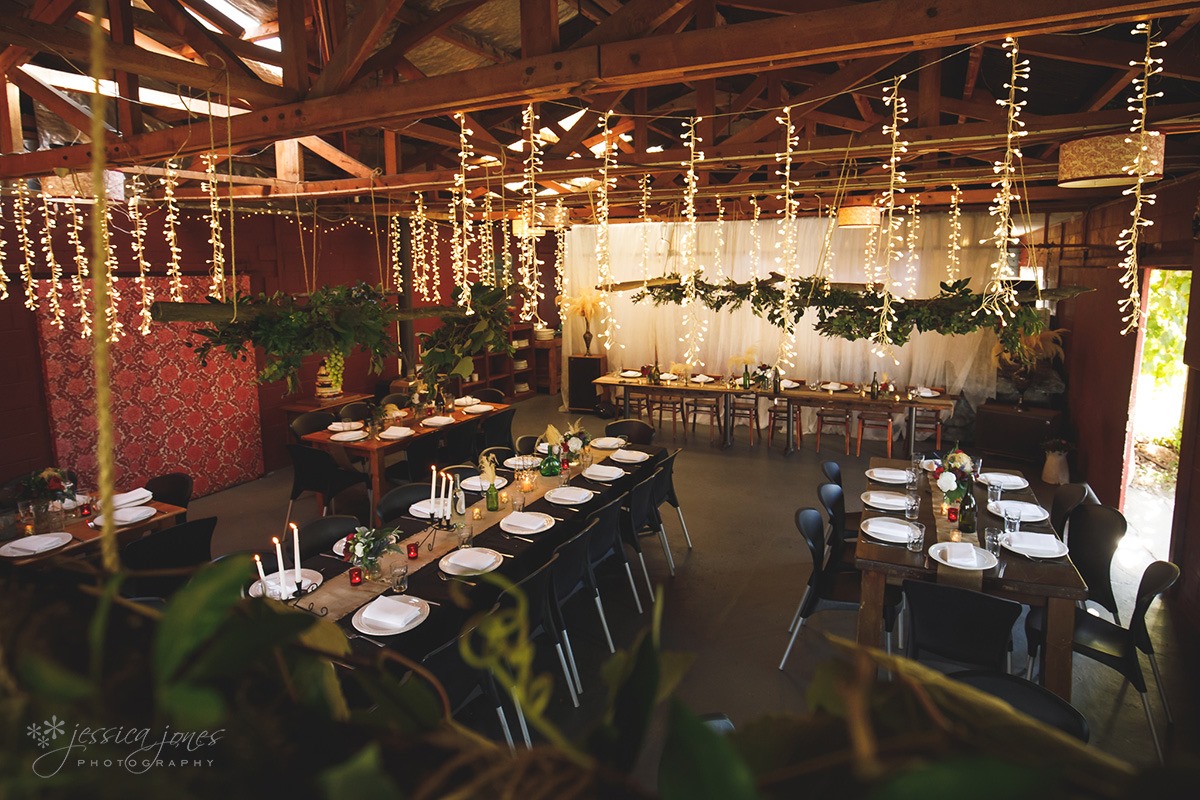 This cake was made by Tony's sister, Megan. Cool, ey!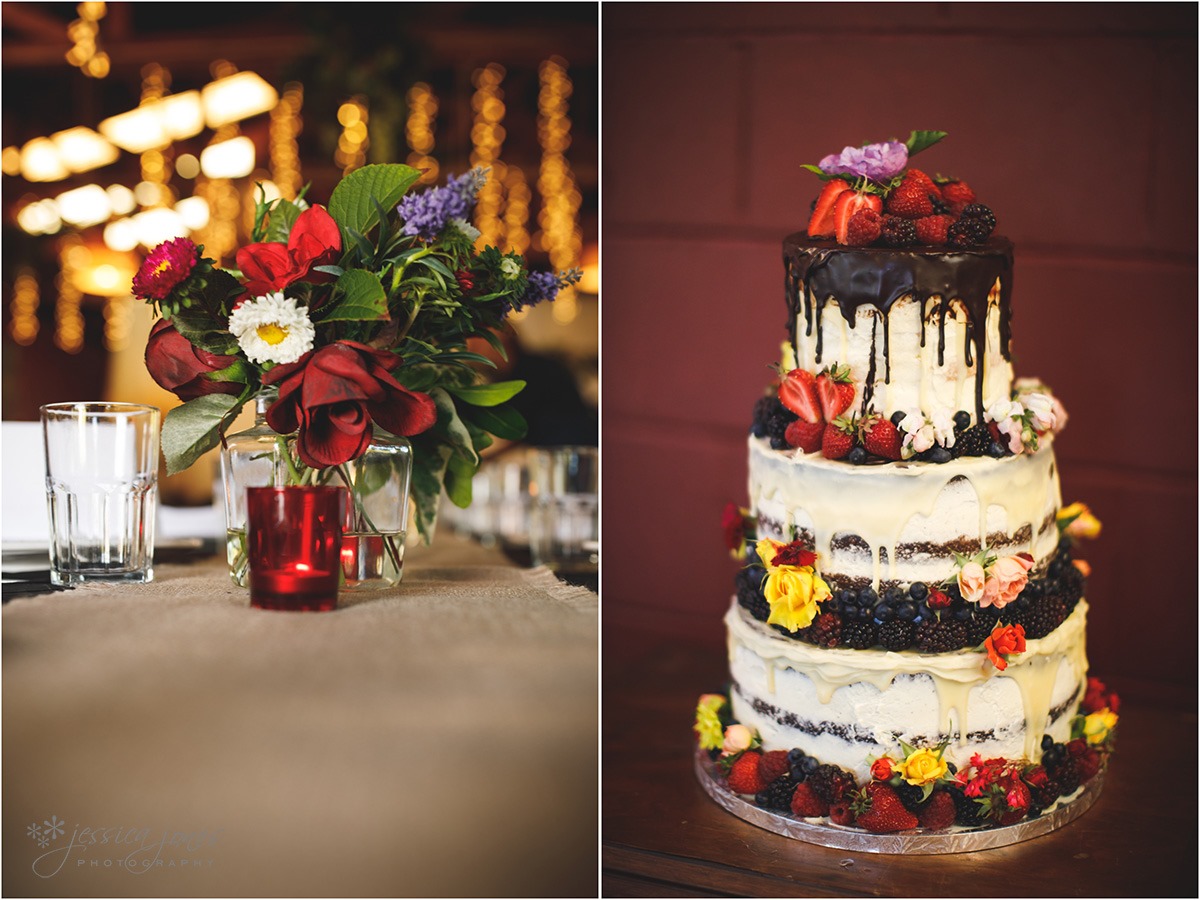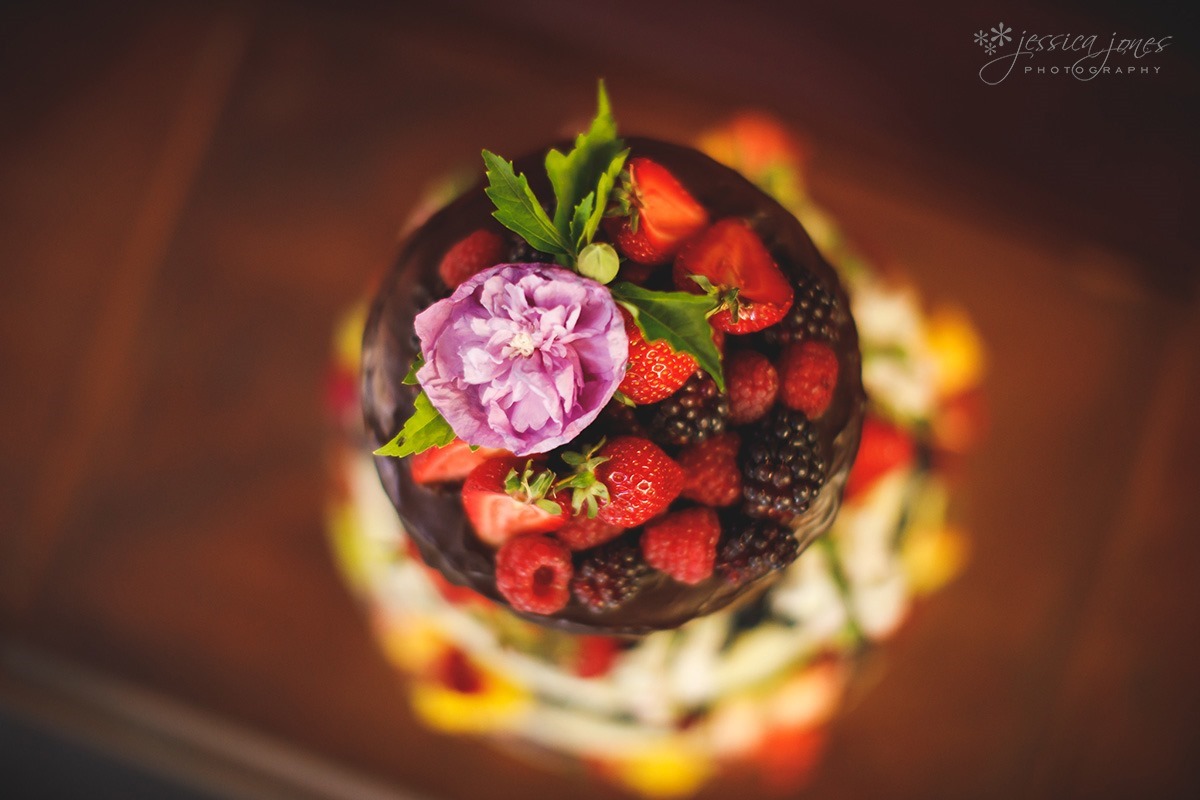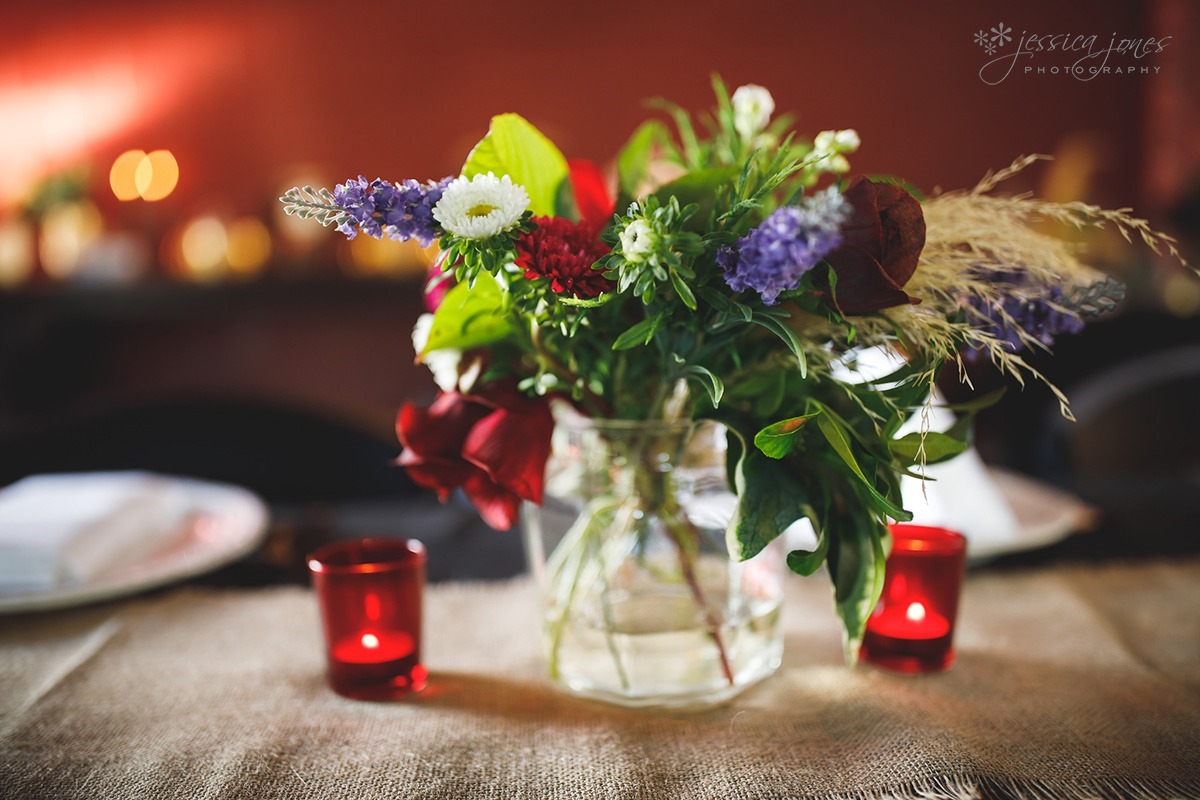 I have to tell you about this rose. This was given to Darnelle by her bridesmaids, it's an 'eternal rose'. Apparently it's a real rose, perfectly preserved, and it will last up to a year in this state. (personally, I wonder if it should be called a semi-eternal rose?) Nevertheless, this is uber cool. And SO Beauty and the Beast!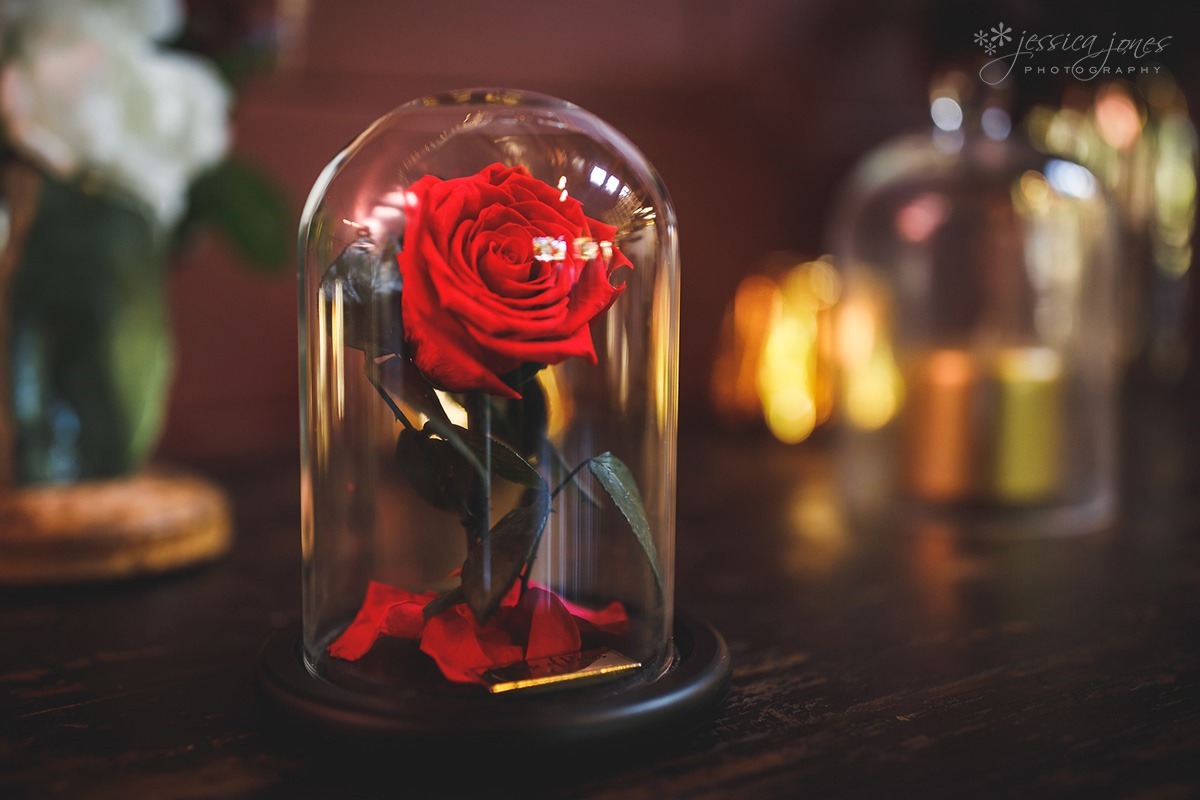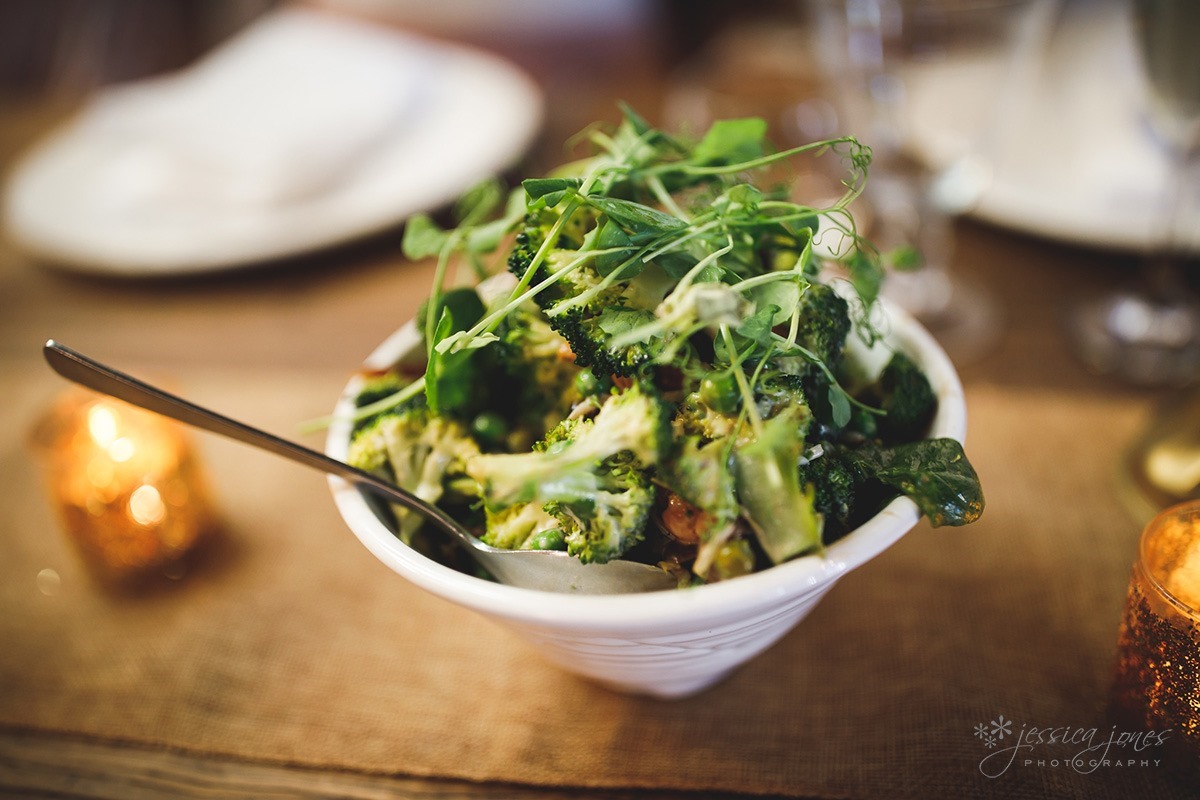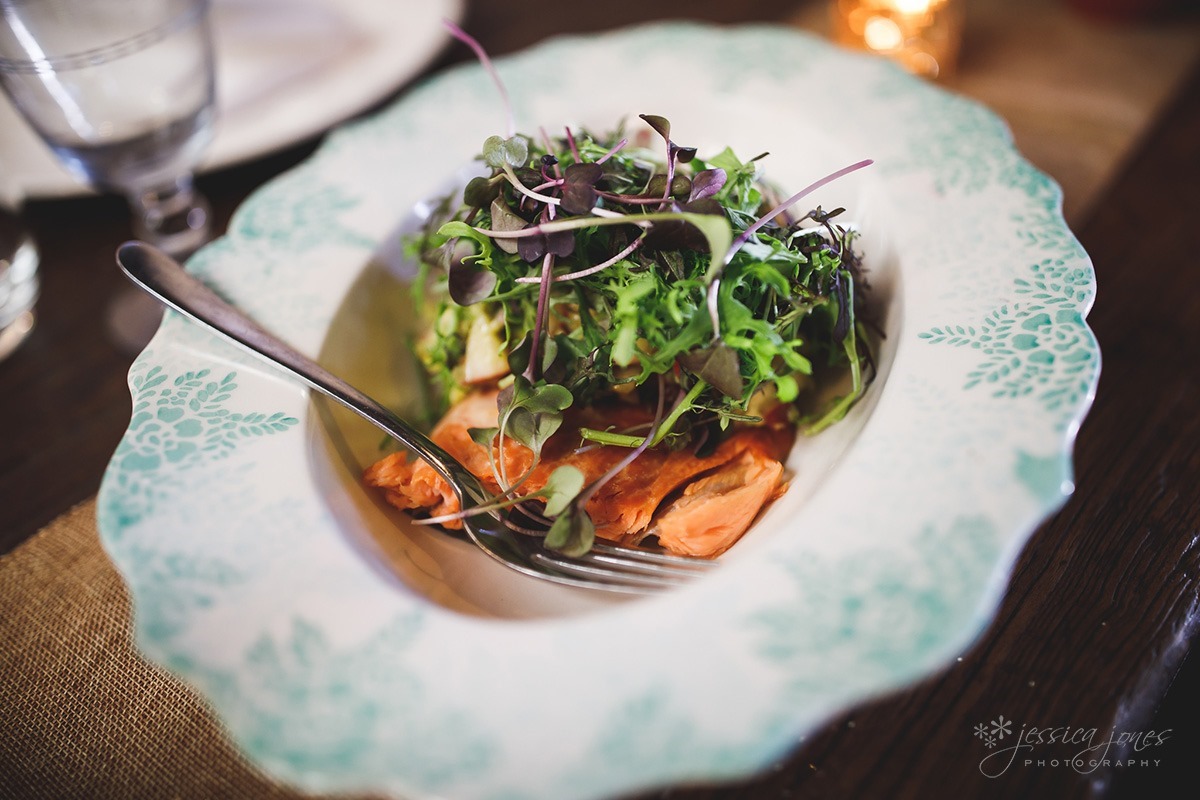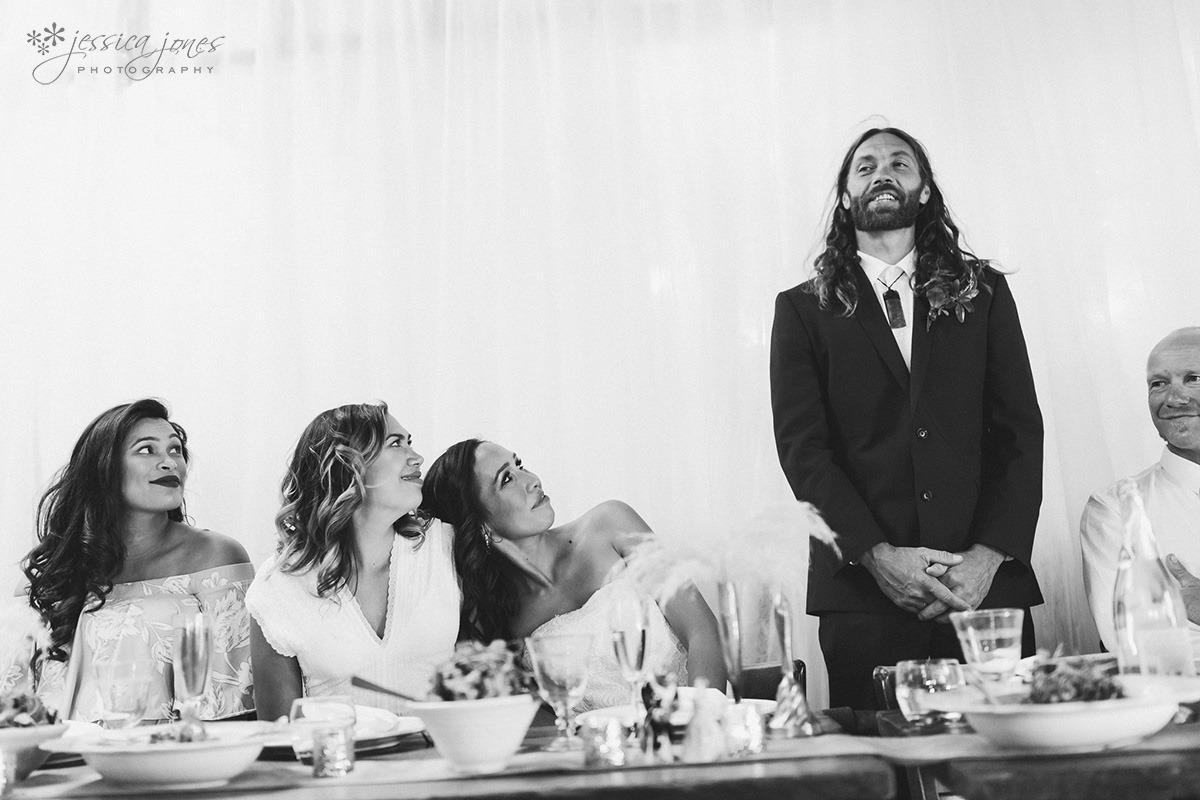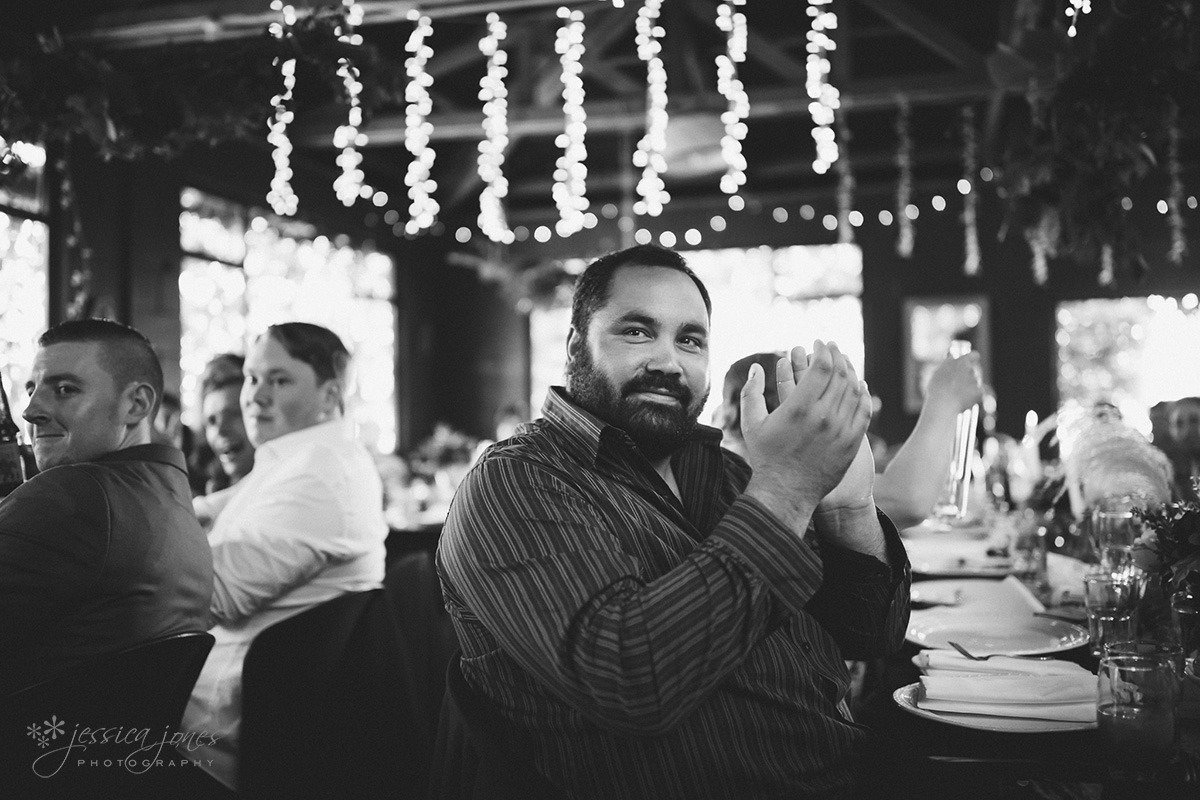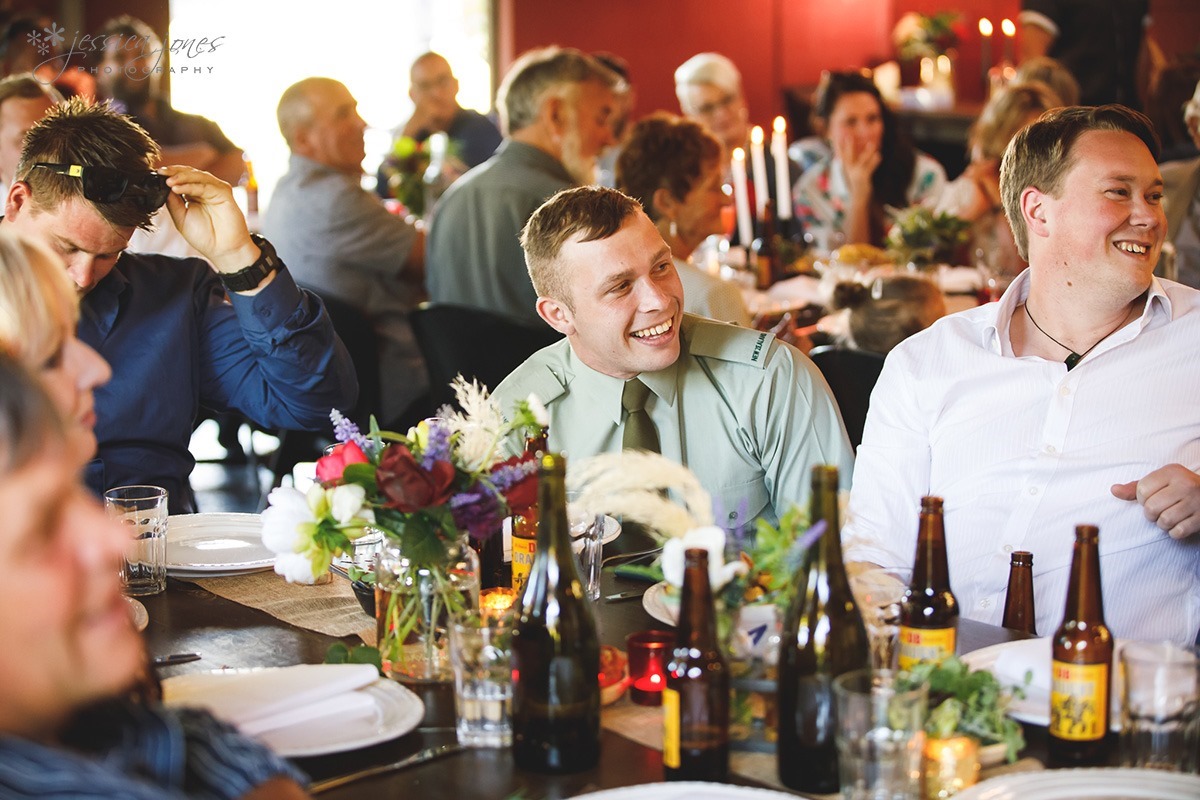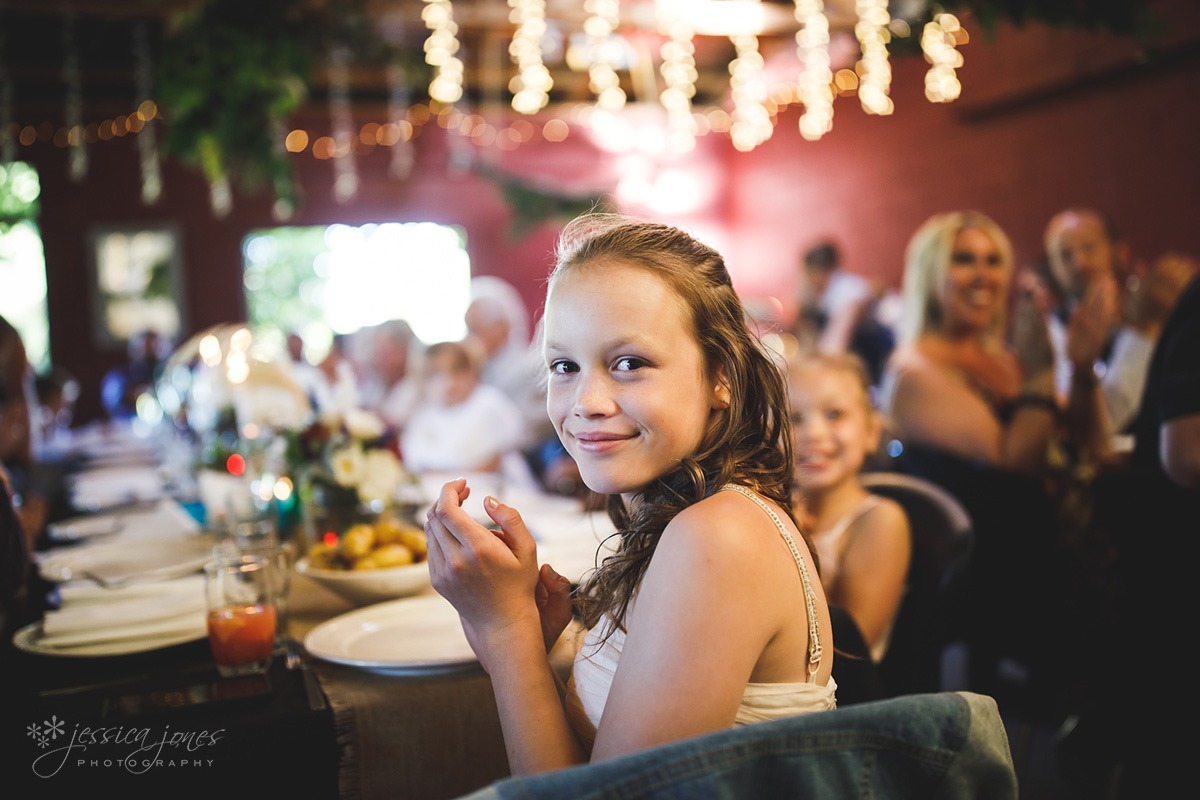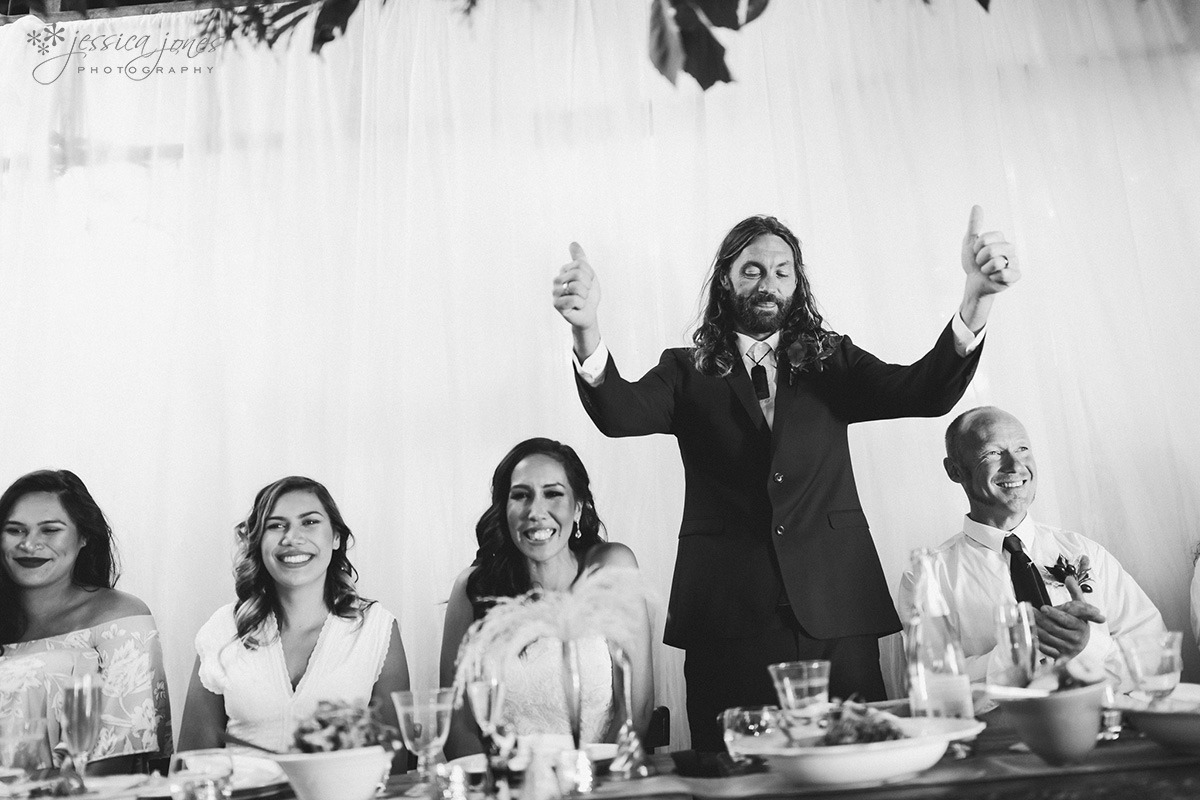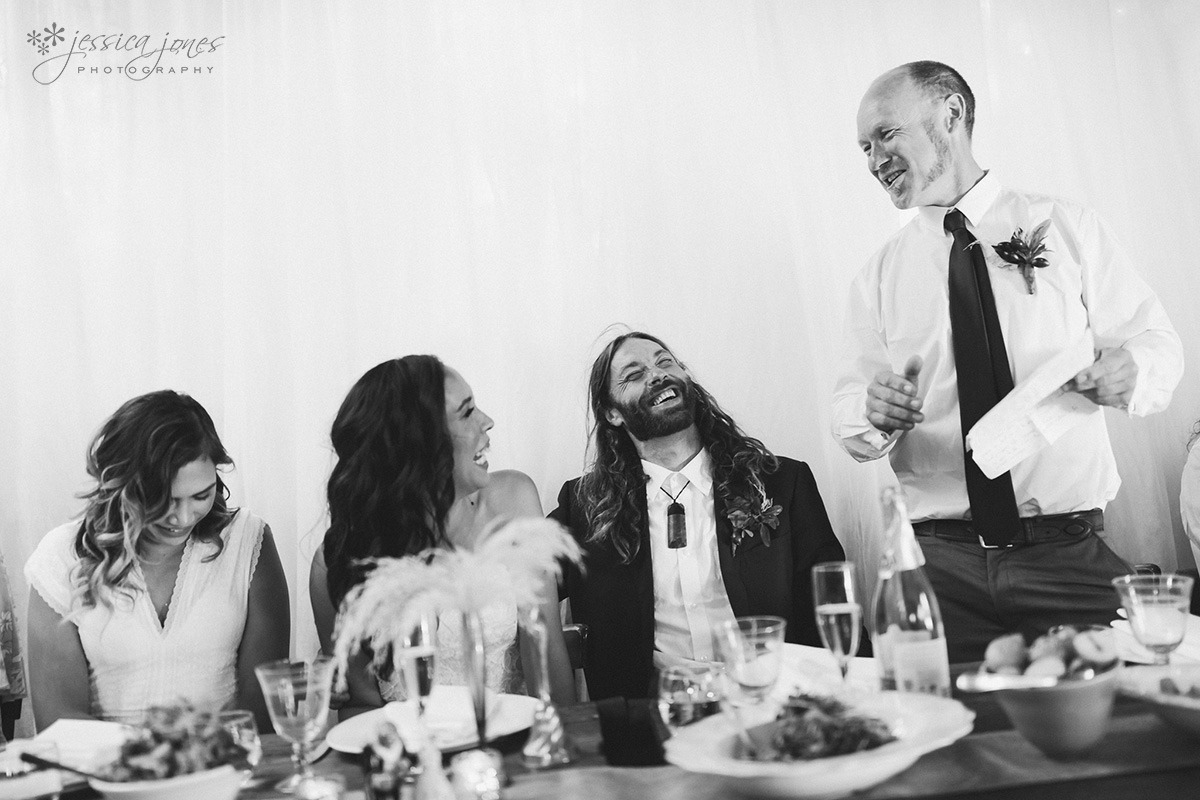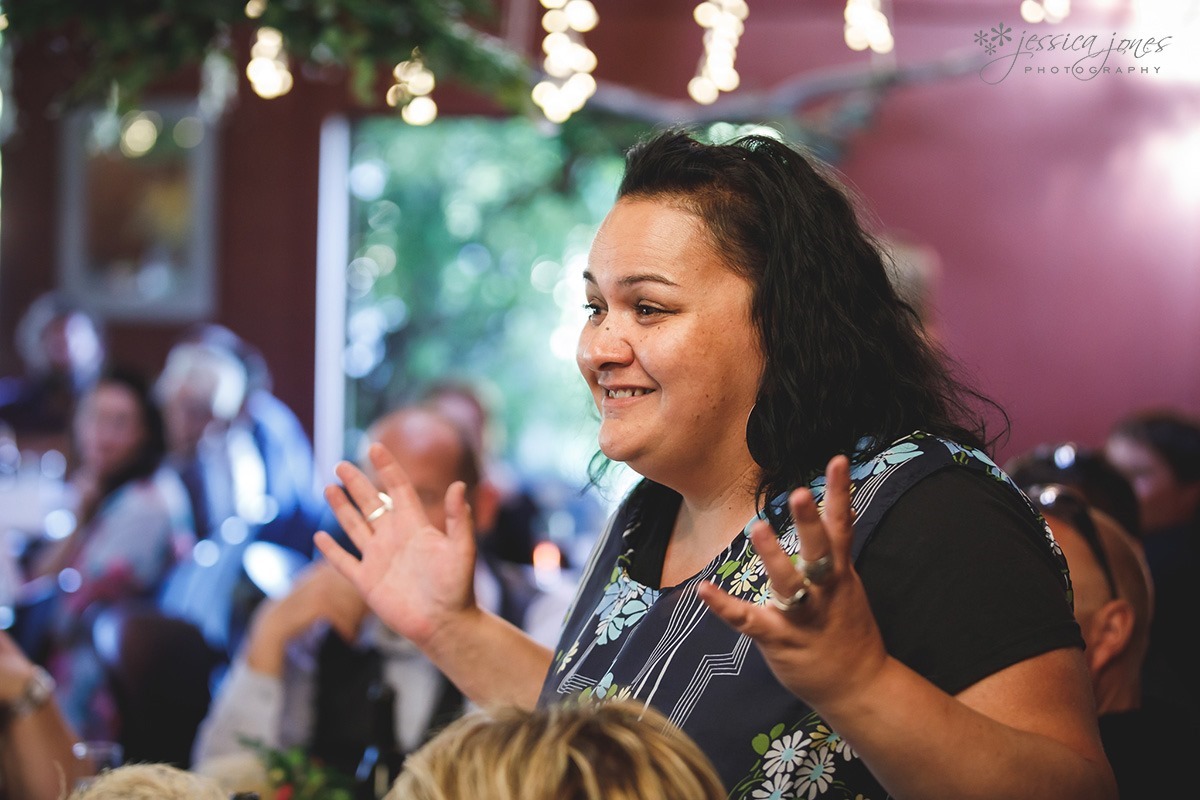 As always we were watching the sky with a very keen eye, waiting, waiting for the right moment to steal them outside for those twilight shots.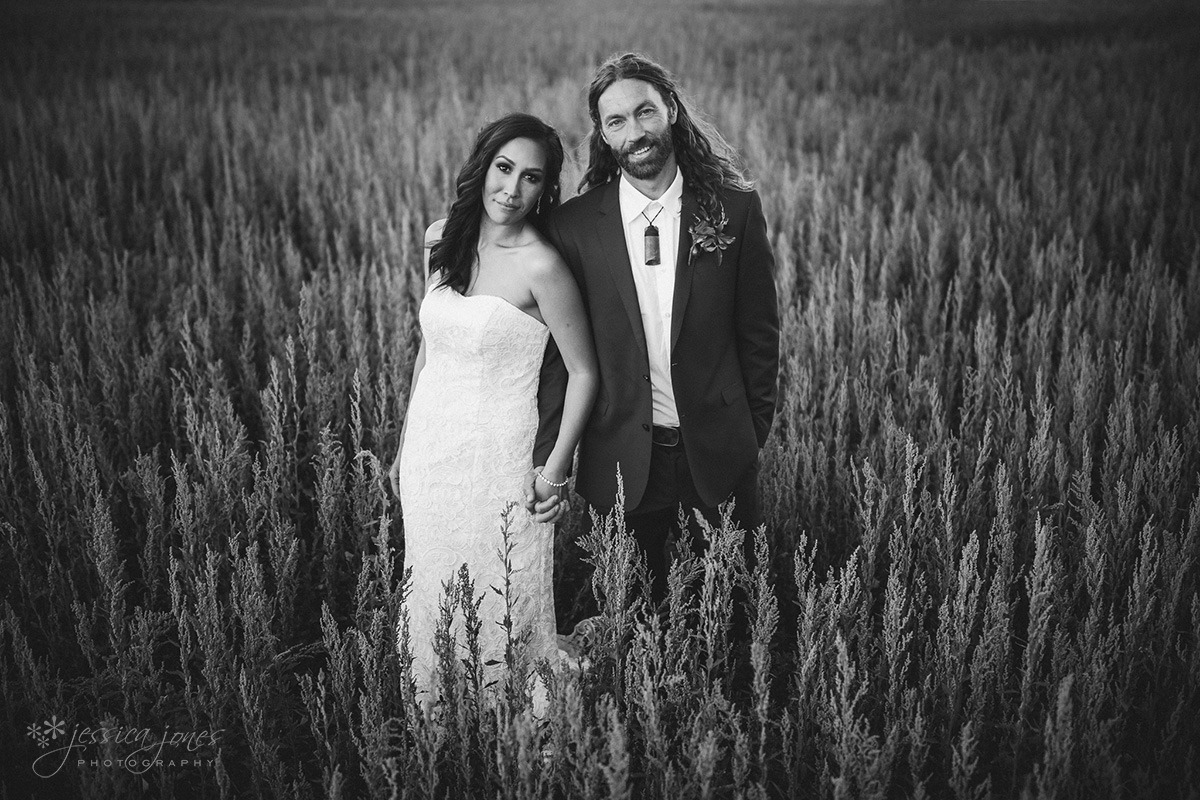 These two are so amazing together, I can hardly stand it.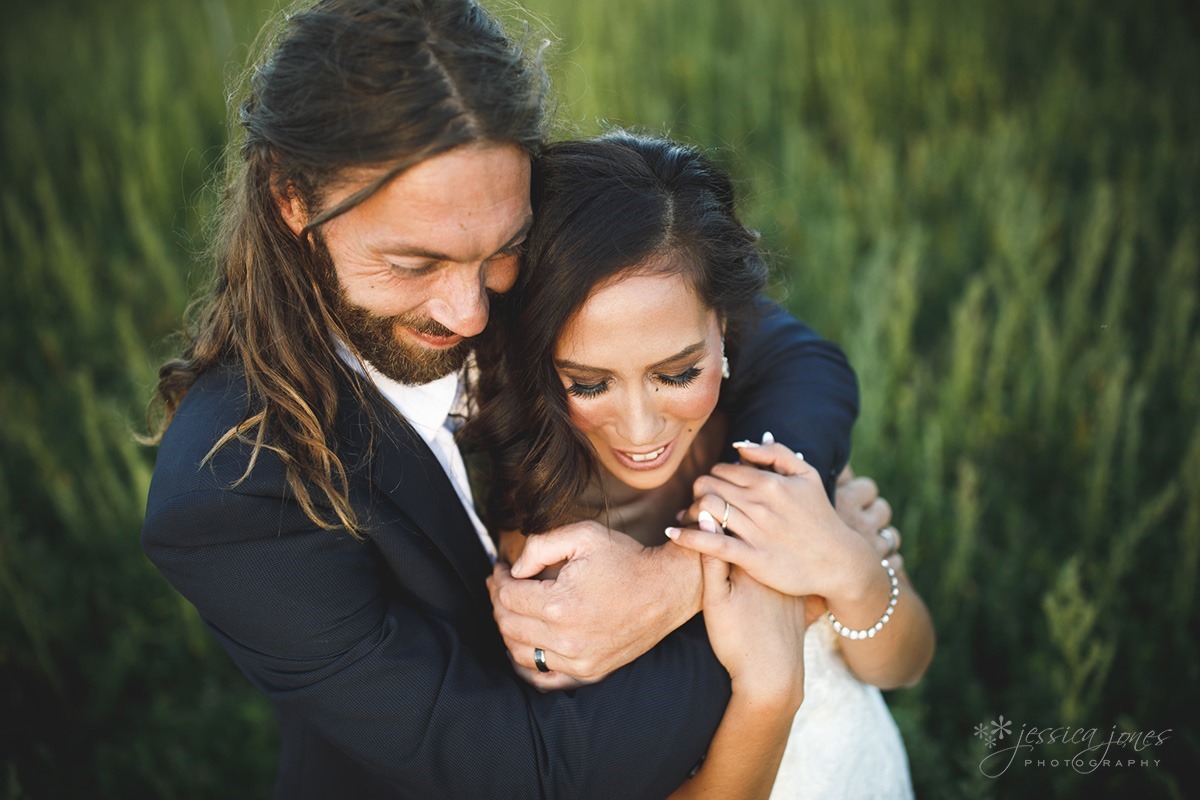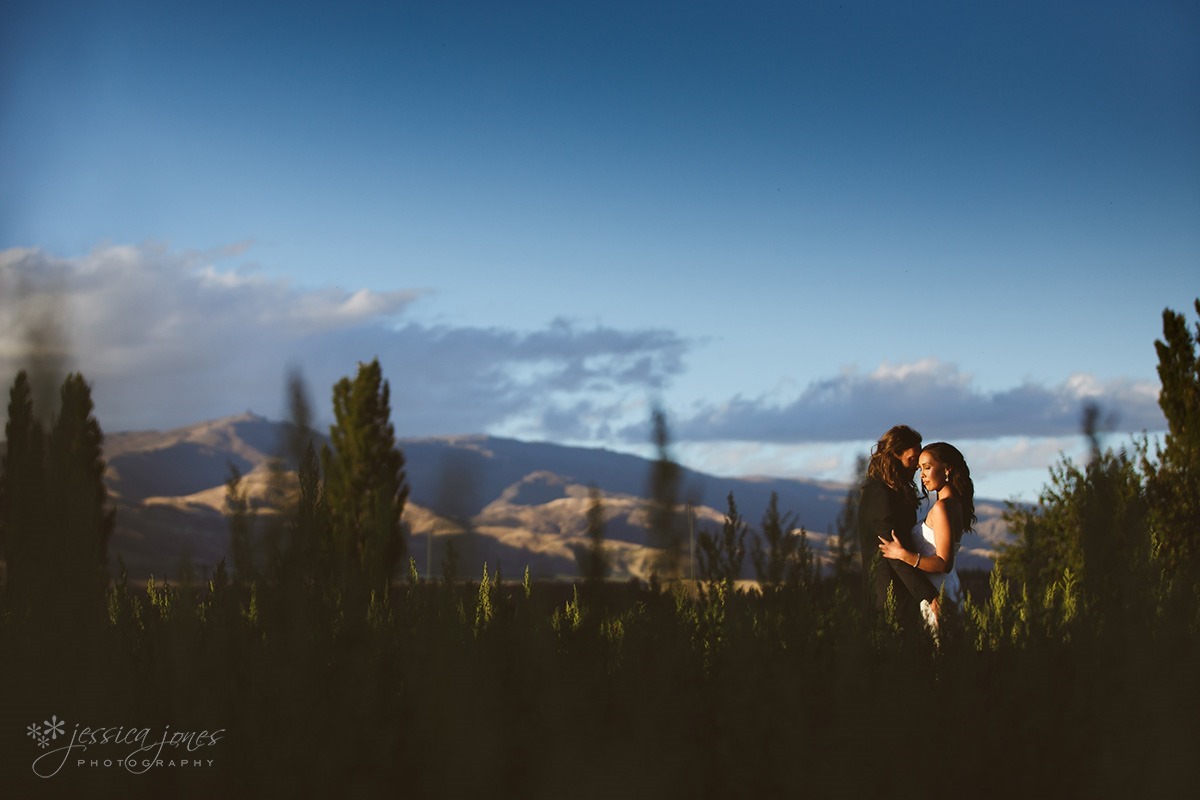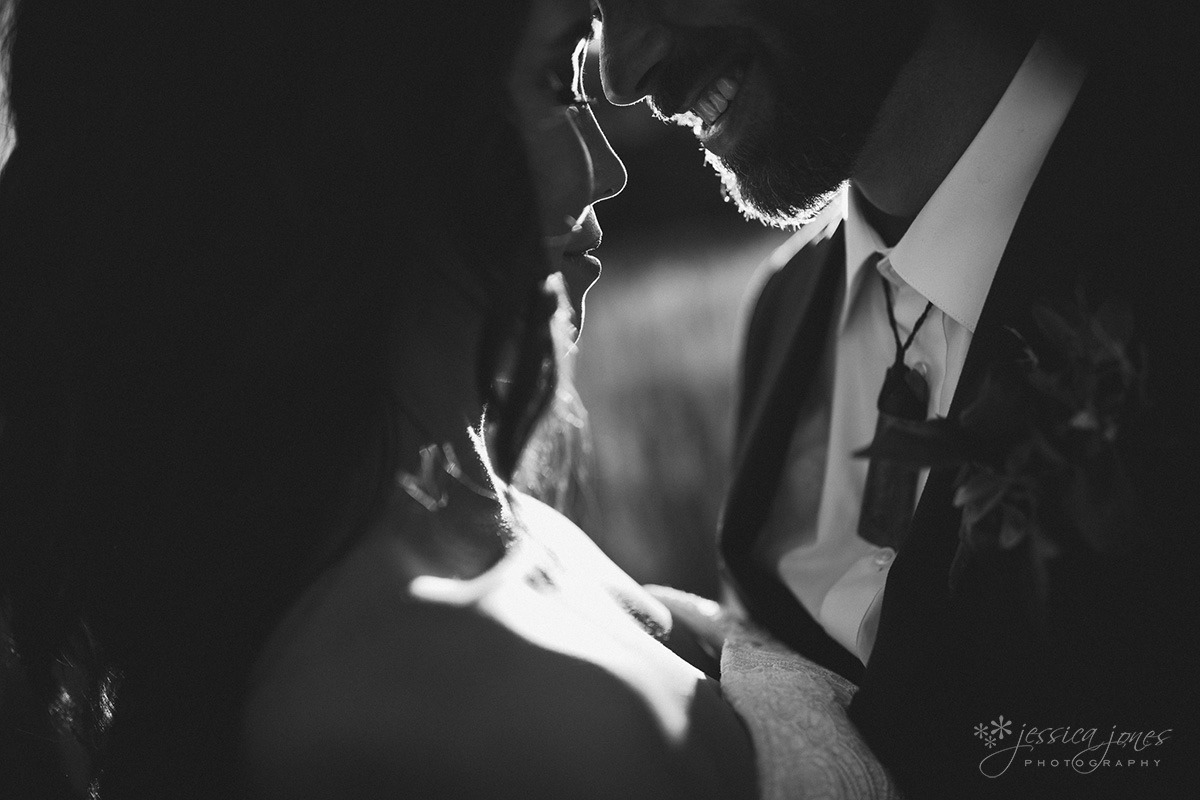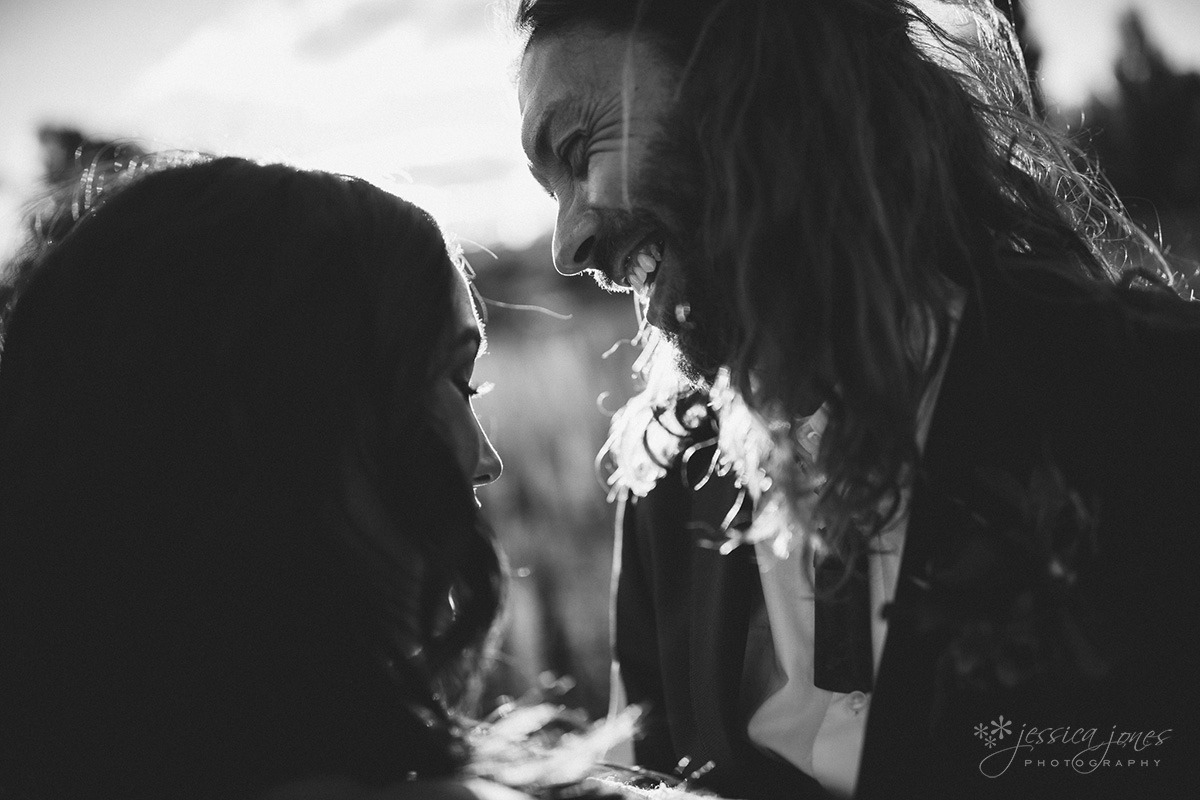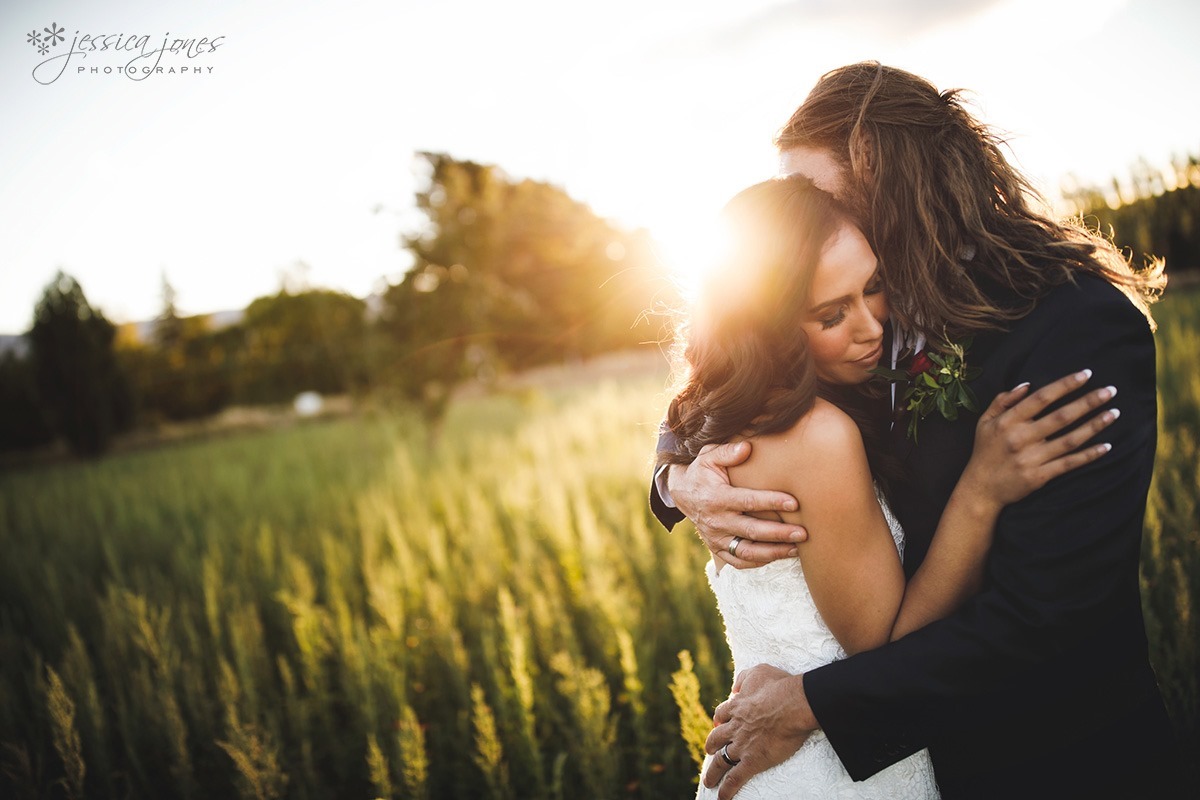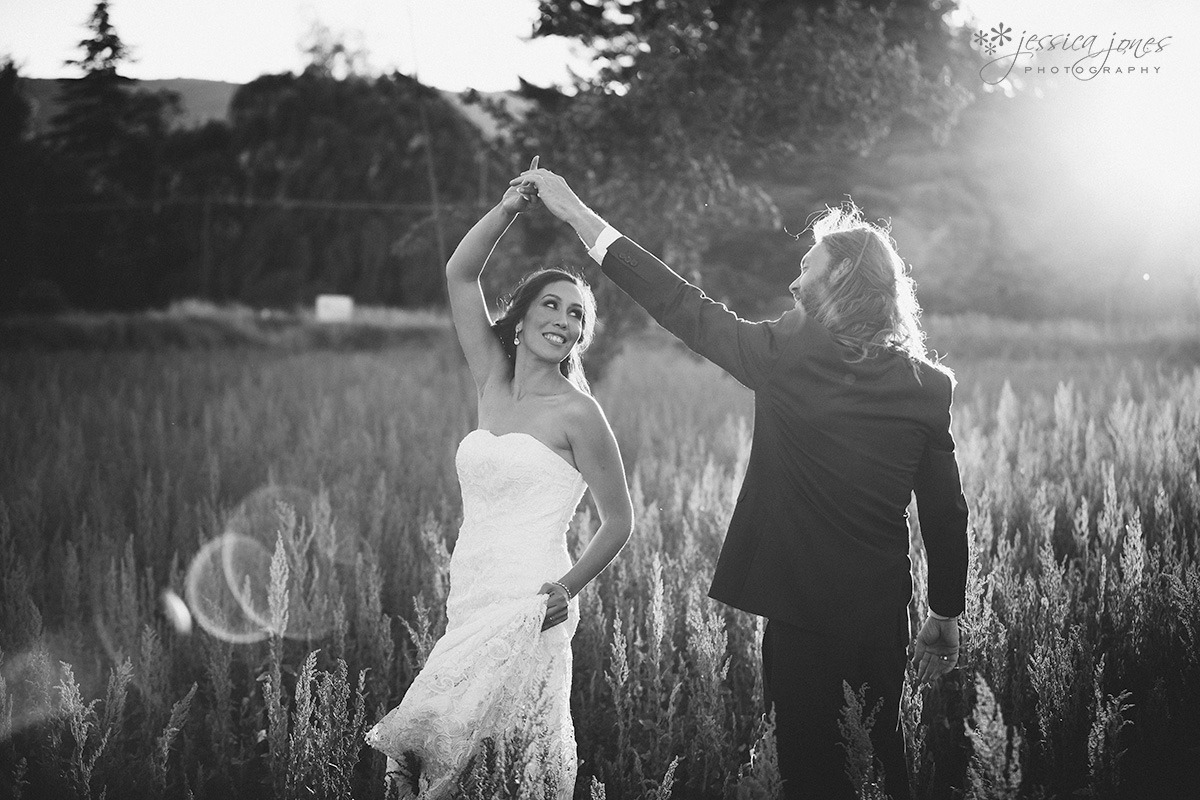 Then back inside to finish the evening with desert and music. And more hugs. You can never have too many hugs.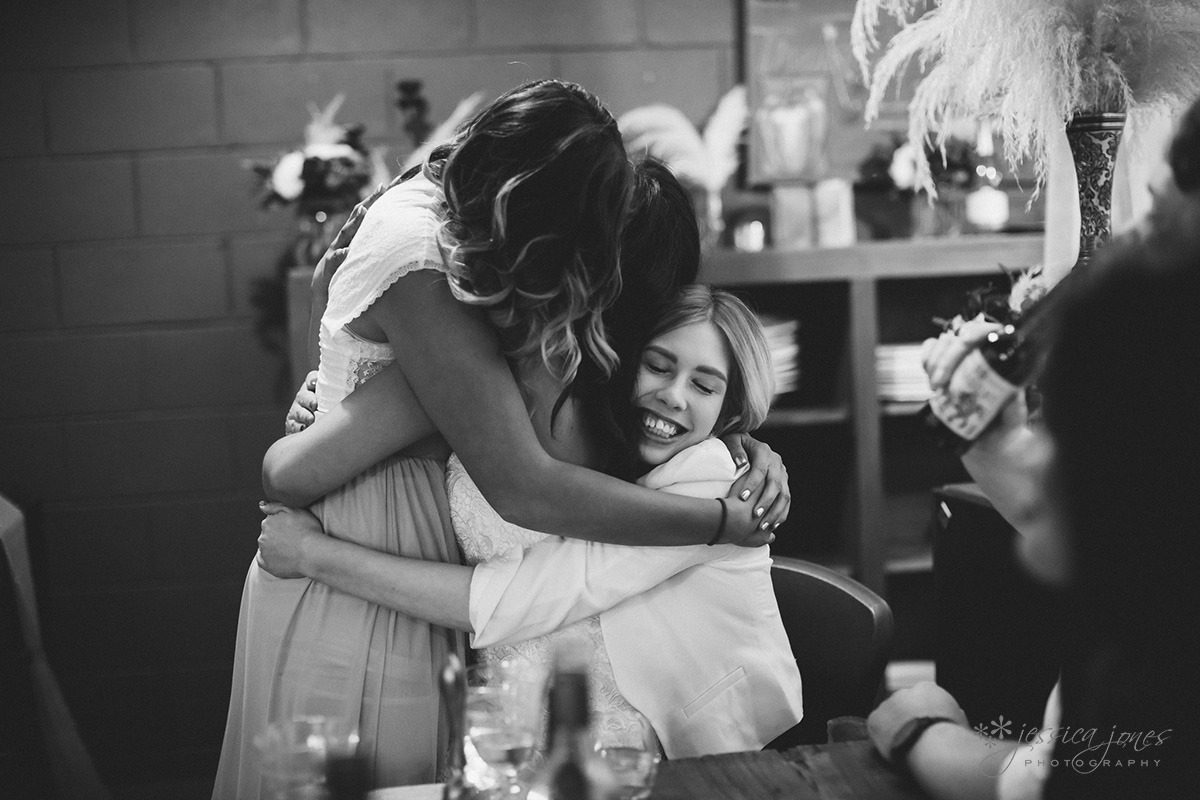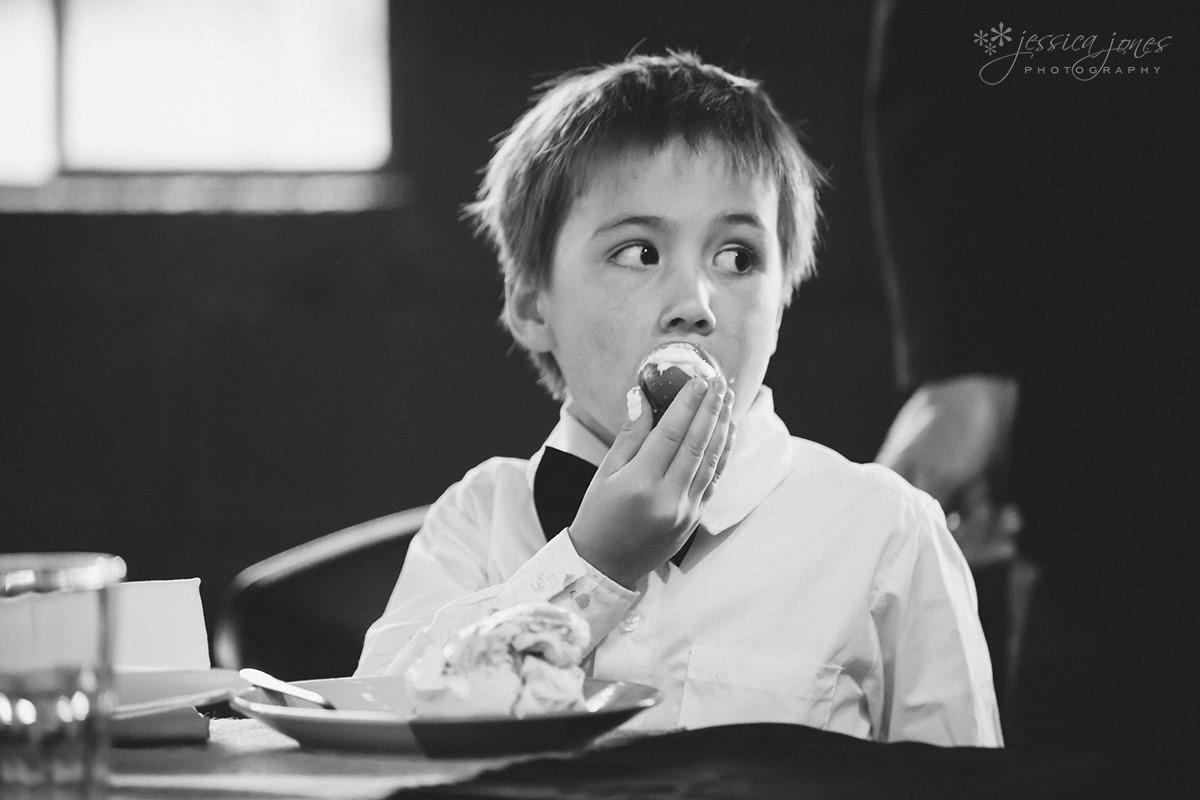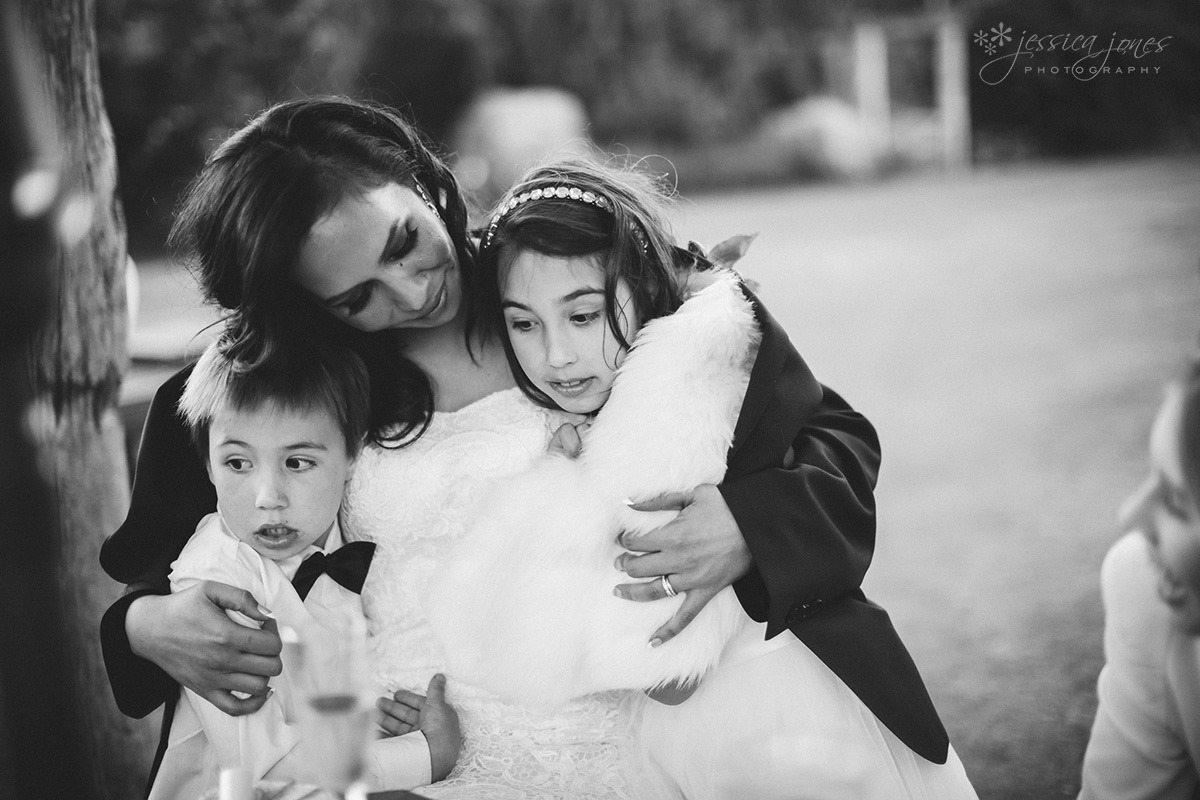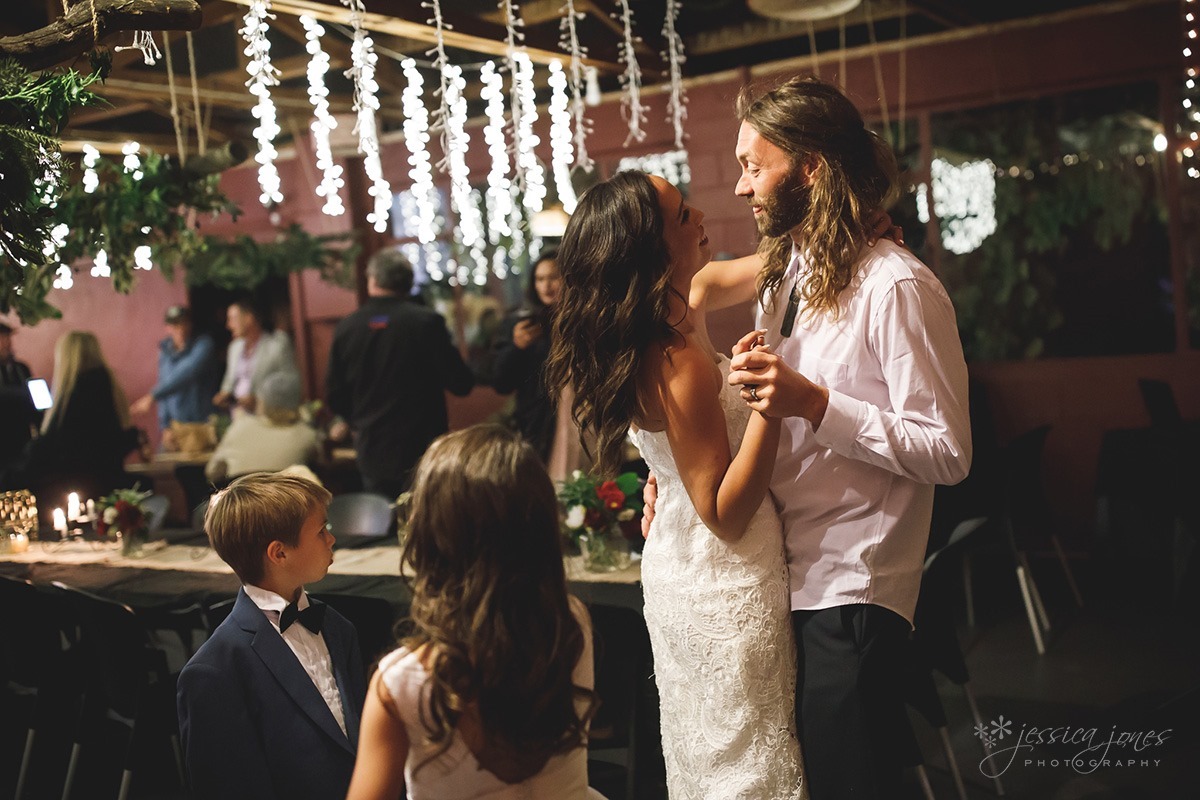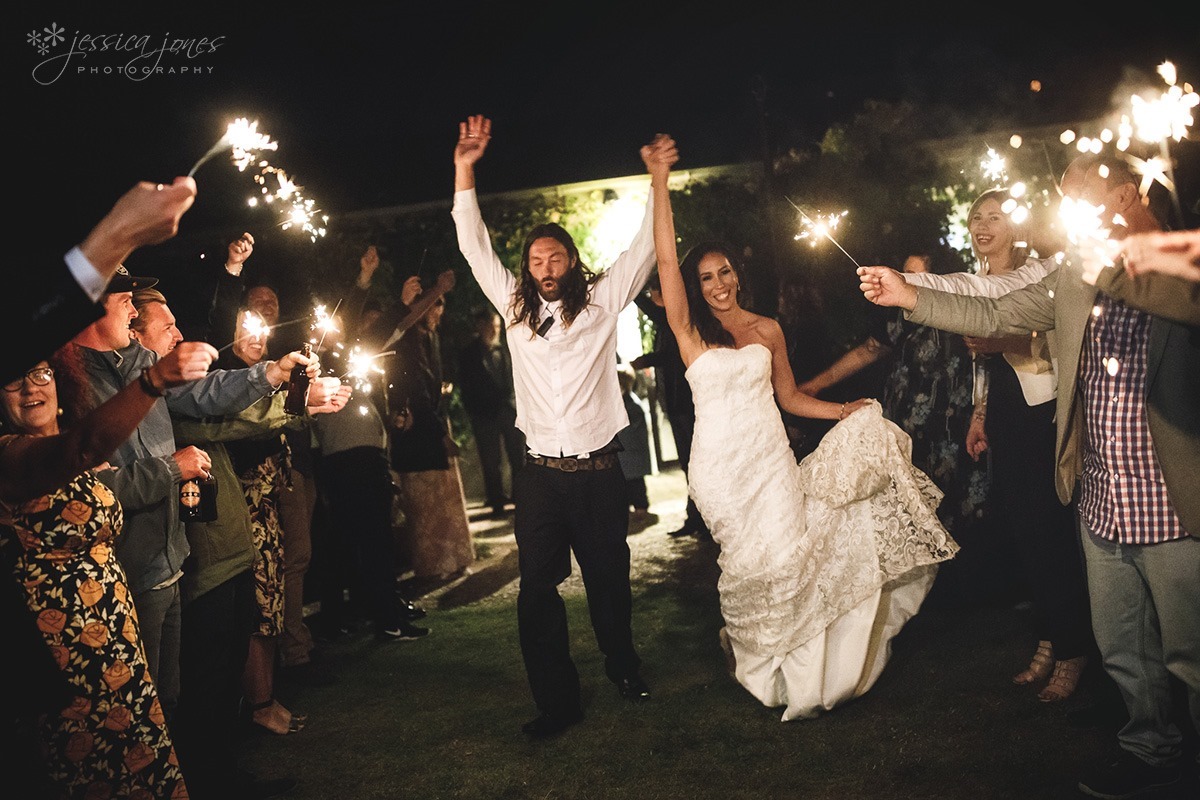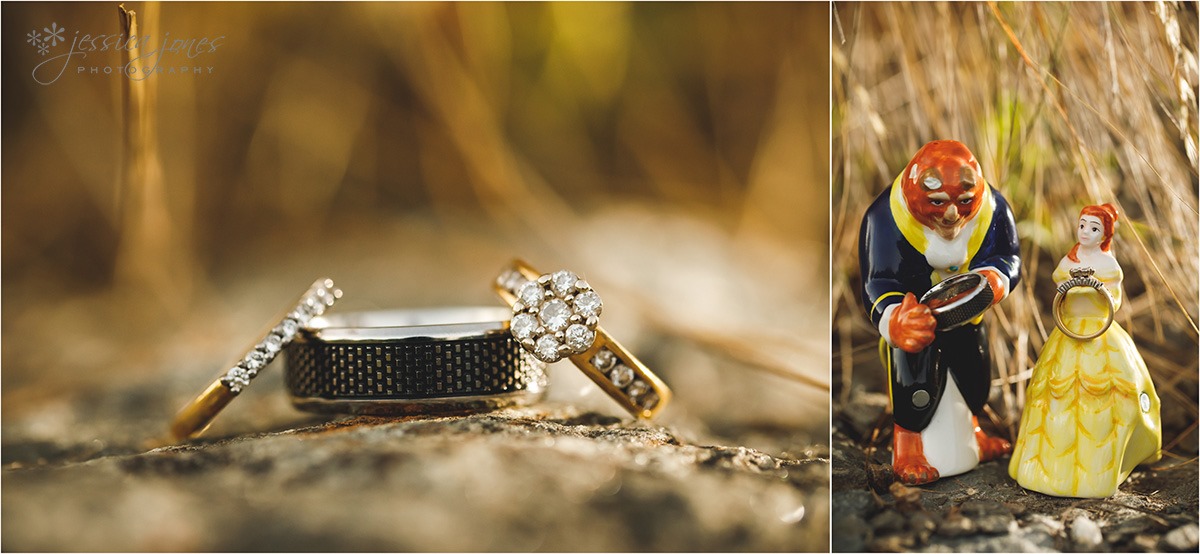 Tony, Darnelle, Mia, Eli, Evelynn and Noah – you guys absolutely rock. Thanks so much for having us come all the way down to Alexandra to capture your amazing day. Thanks for the laughs, and for being made to feel so welcome. We can't wait to see what the future holds for your gorgeous family.