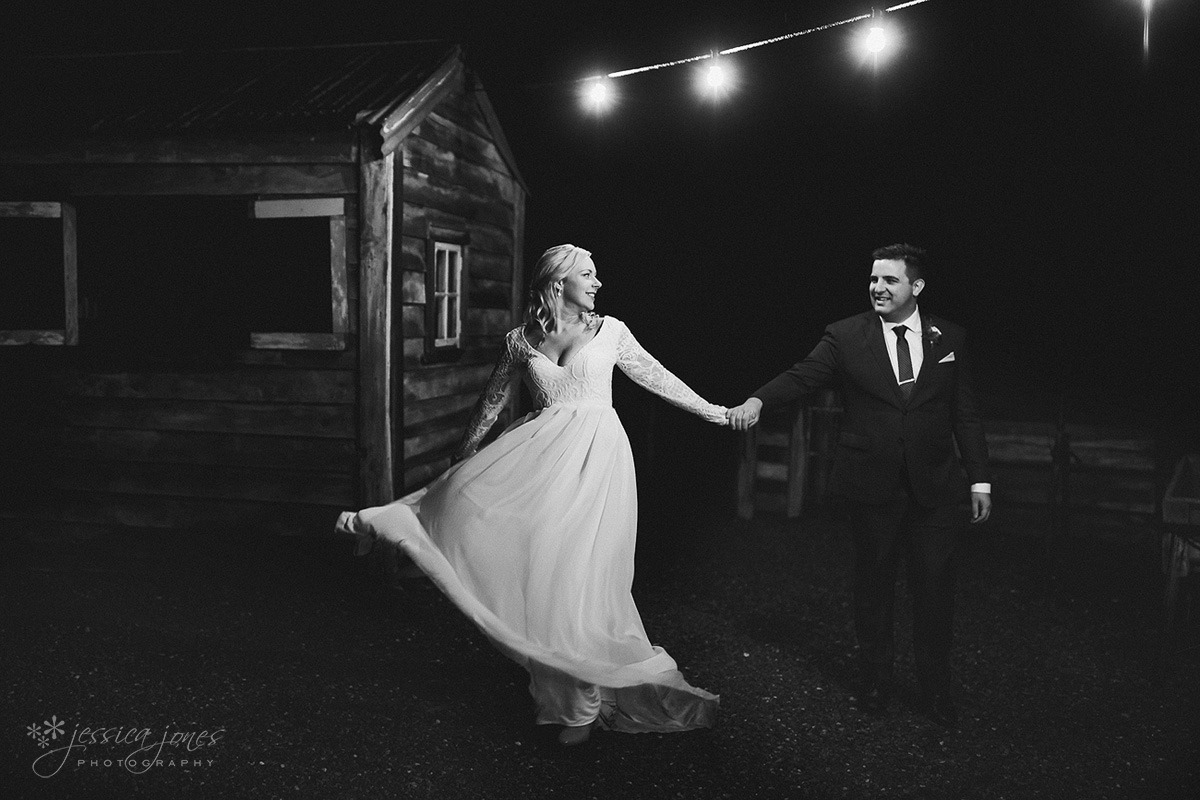 Do you remember those scenes from when the Beatles went to America? The screaming girls as they got off the plane? Well I always feel a little bit like those girls when I arrive in Queenstown and drive through to Wanaka. The place is utterly exquisite and I just can't help being a full-on fan girl. I try and keep the screaming on the INSIDE so as not to freak out the locals (and tourists), because no one needs that.
Kieran and Courtney met while studying in Dunedin 8 years ago, both in their final year. Courtney made an impression on Kieran early on with her lovely warm smile and caring nature and just not taking herself too seriously. The two hit it off, Kieran won Courtney over and before long the two were building their lives together. Kieran followed Courtney to Hong Kong, they had an incredibly cute baby boy, and now here we are in Wanaka, capturing the start of the next chapter in their lives.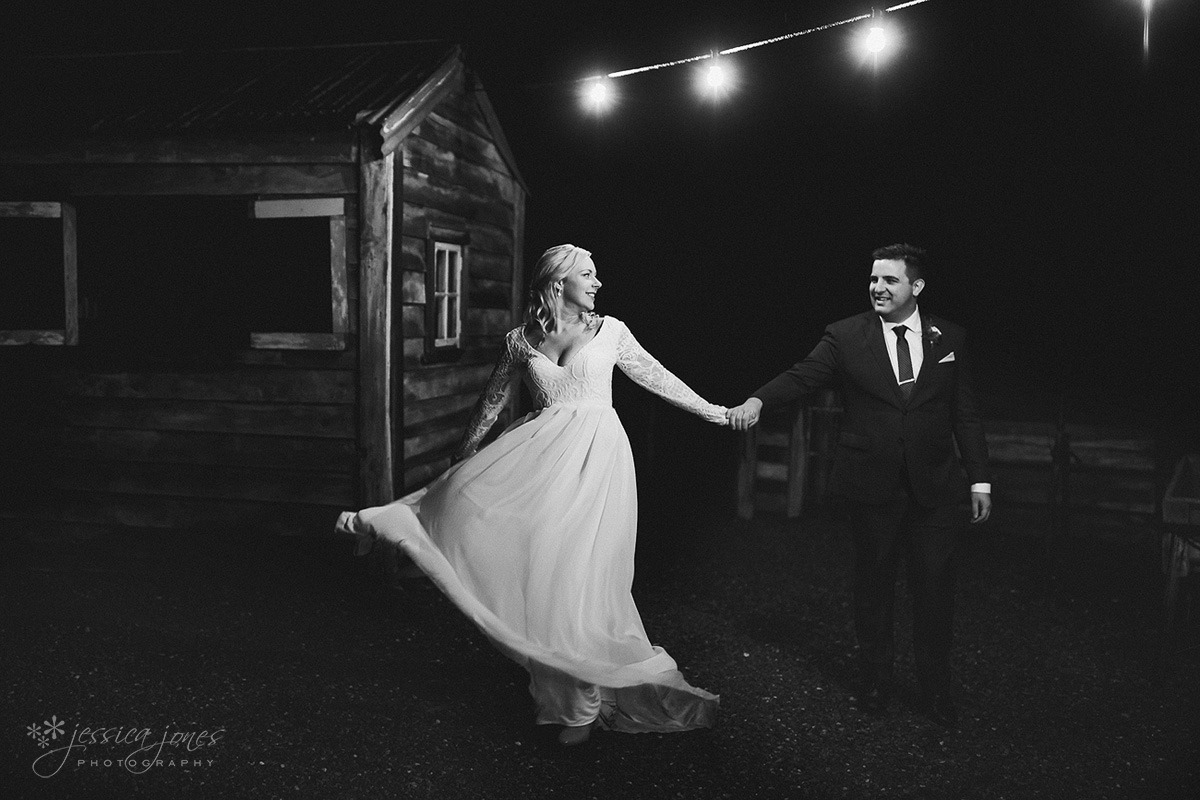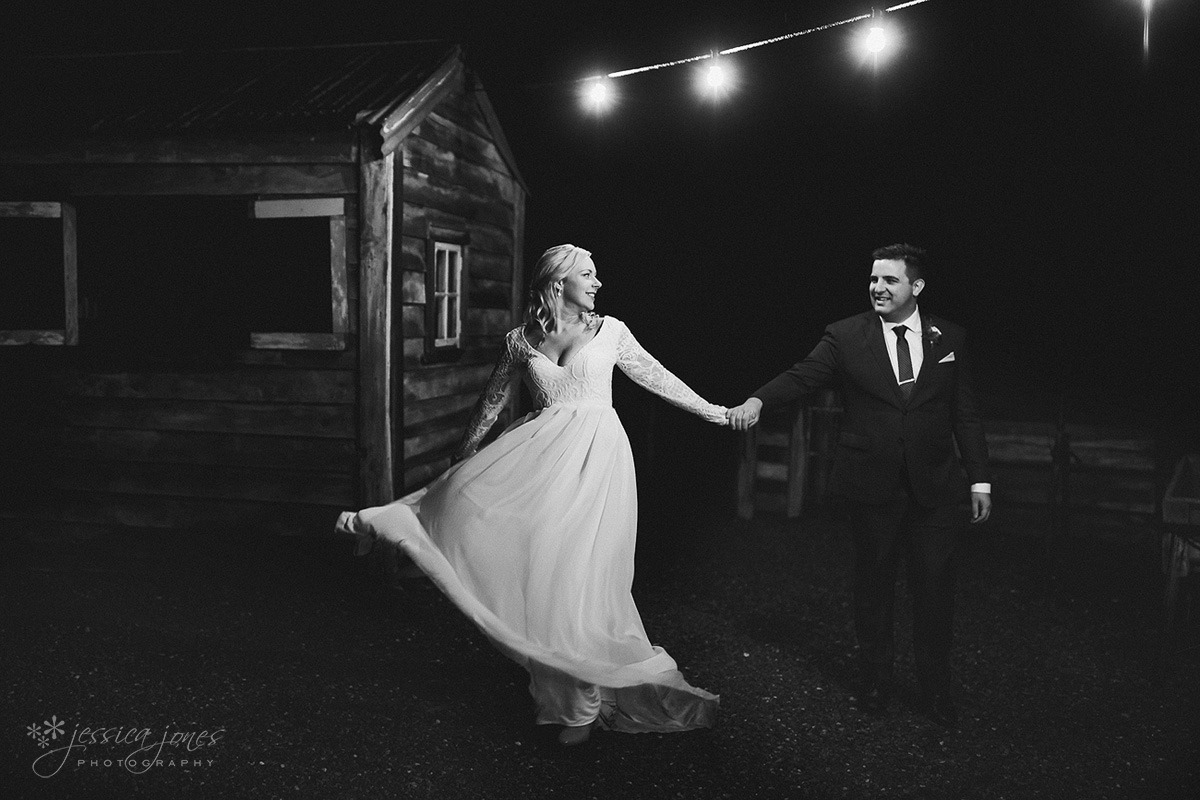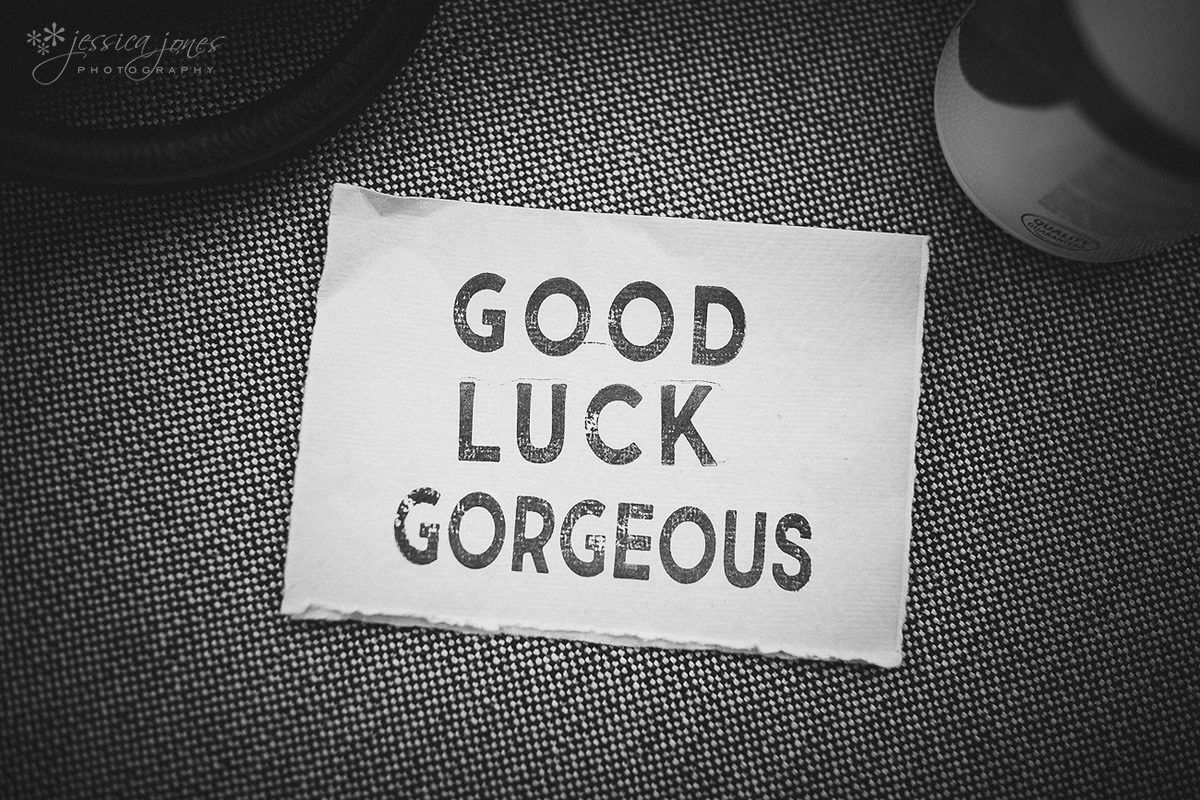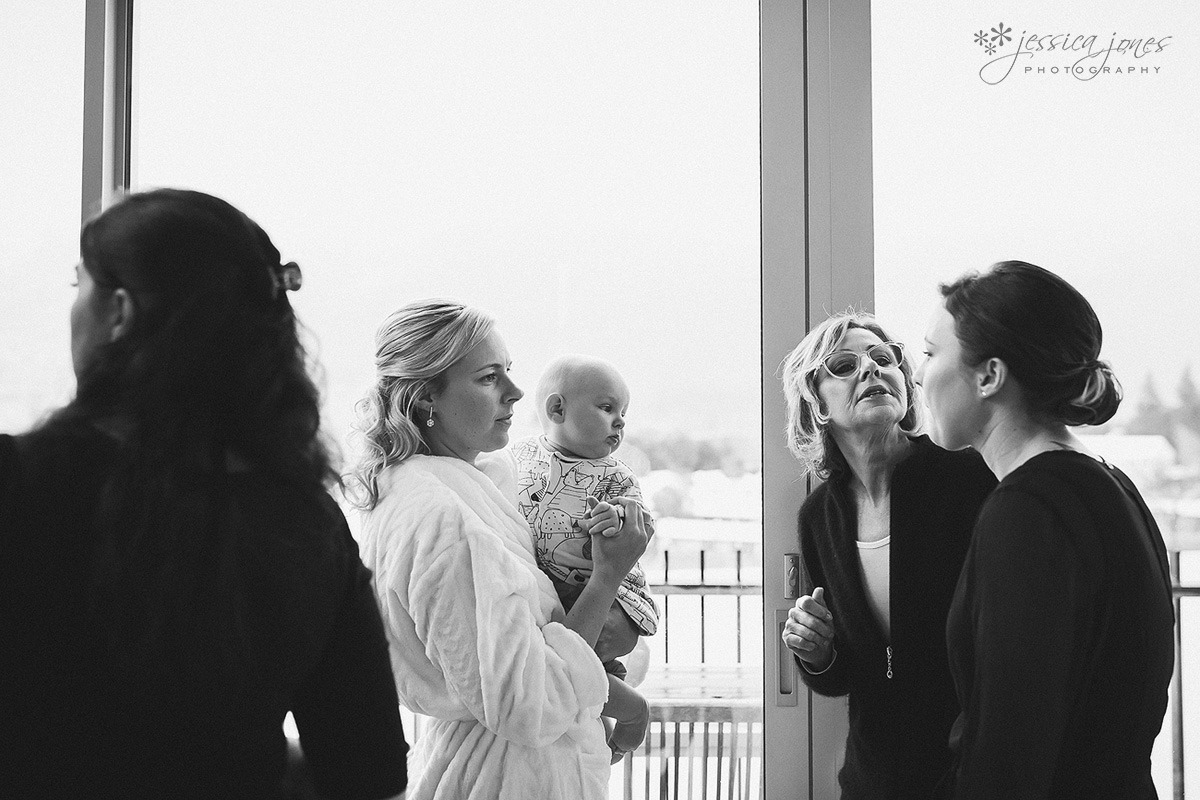 George is Kieran and Courtney's baby boy. His little face lit up the entire day, sometimes stealing the show with his baby cuteness, and sometimes taking micro naps when needed. Sidepoint, why aren't micro naps just the done thing for grownups? Seems perfectly logical to me to stop for a powernap when the opportunity presents itself!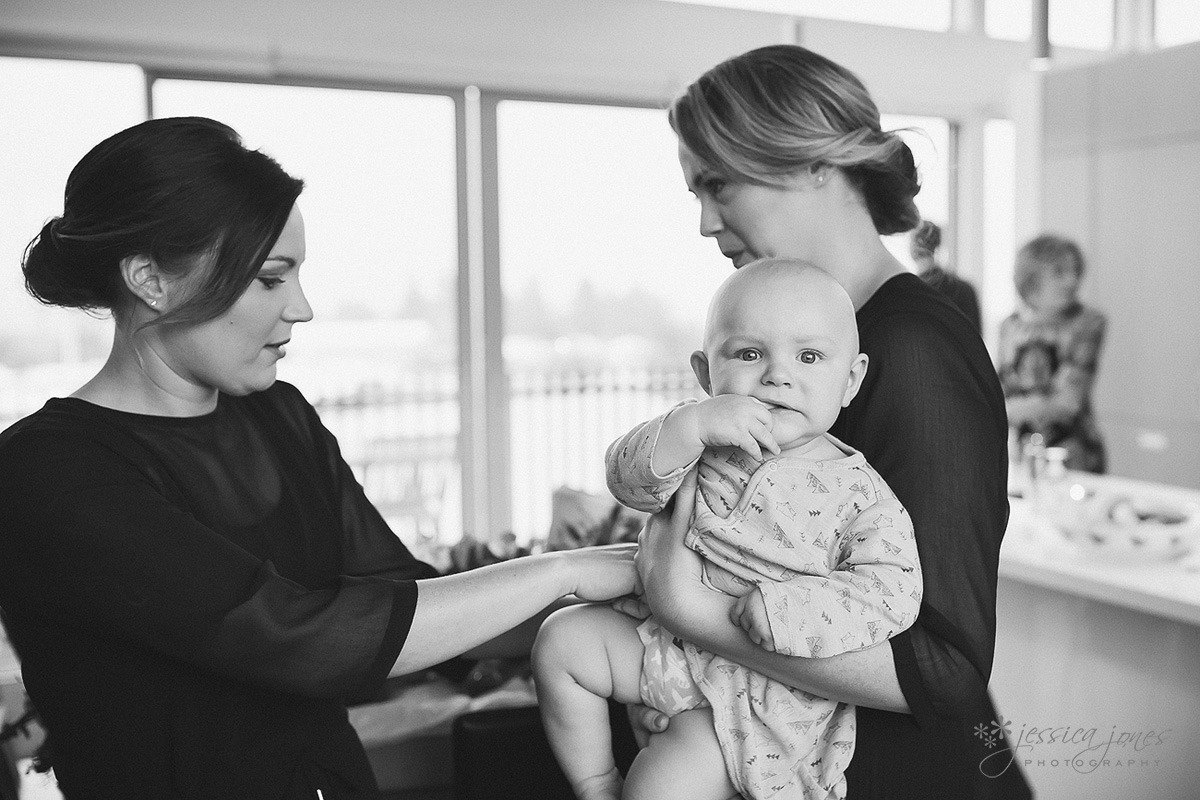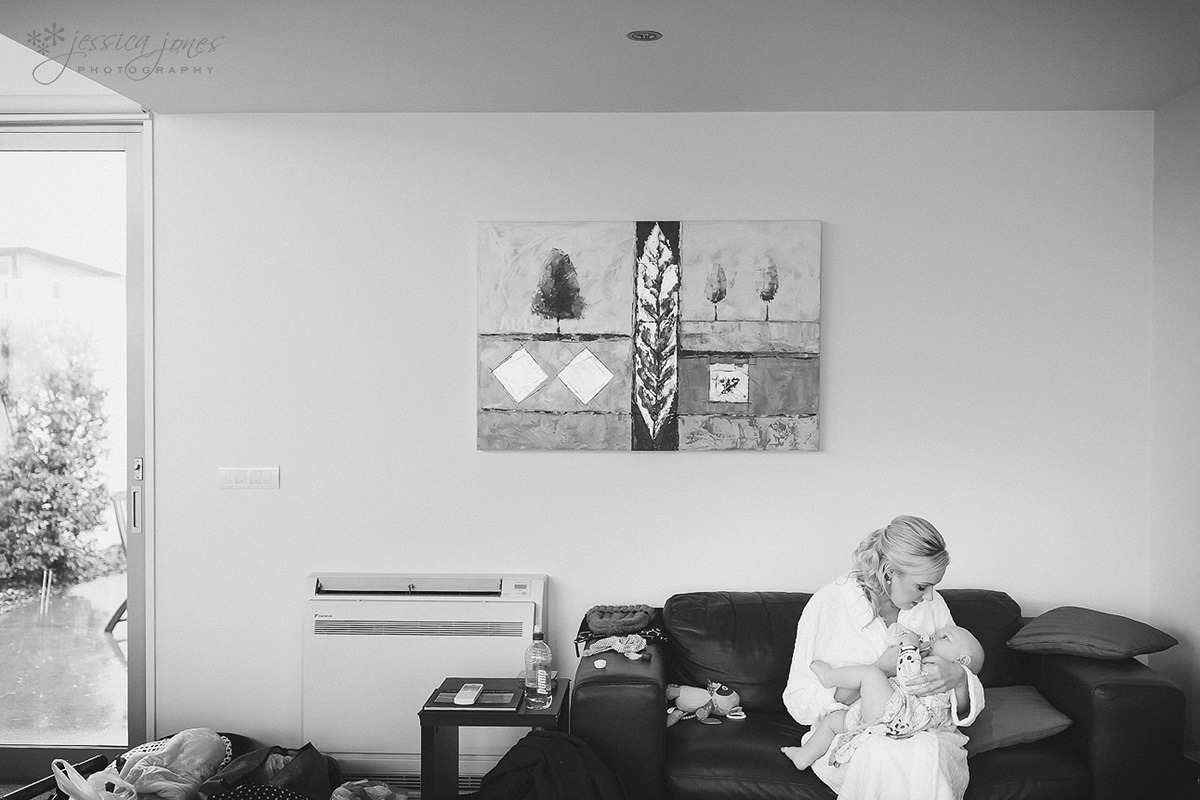 Splendidly beautiful makeup by Road to Beauty and hair by Absolutely Fabulous Hair.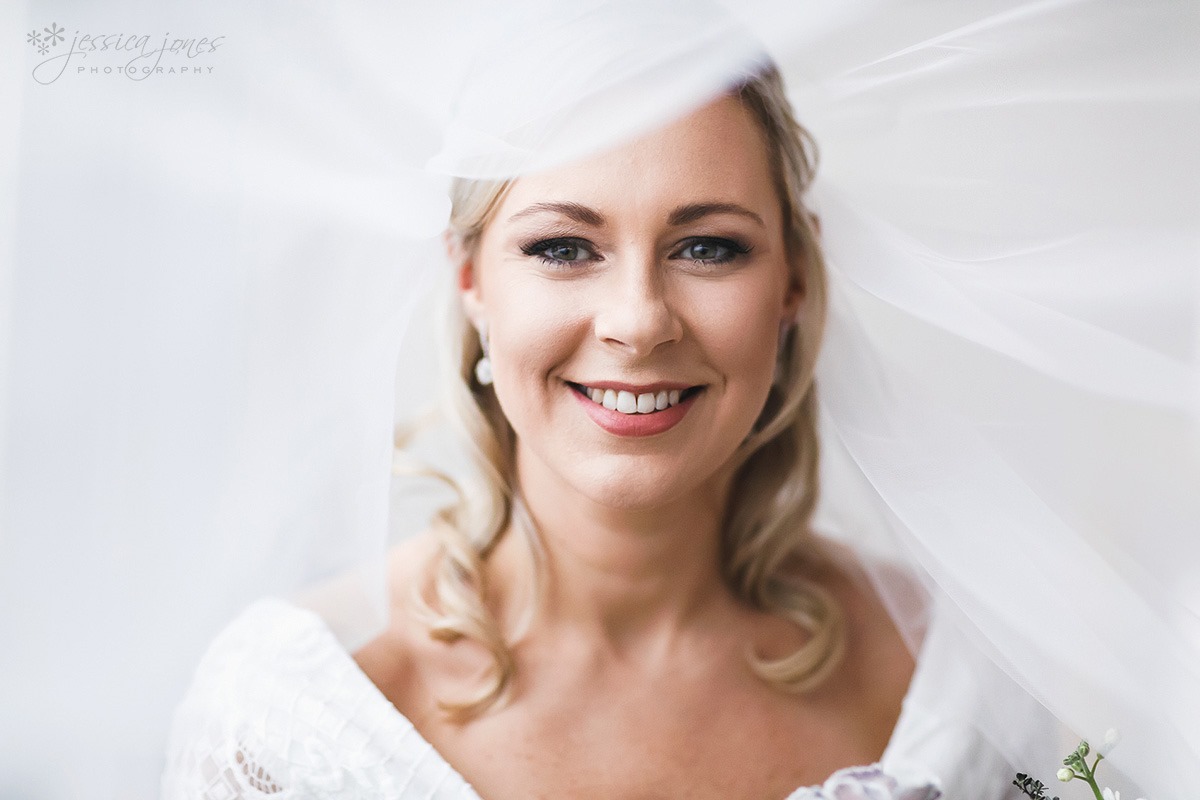 Stunning flowers by The Green Room Flower Co.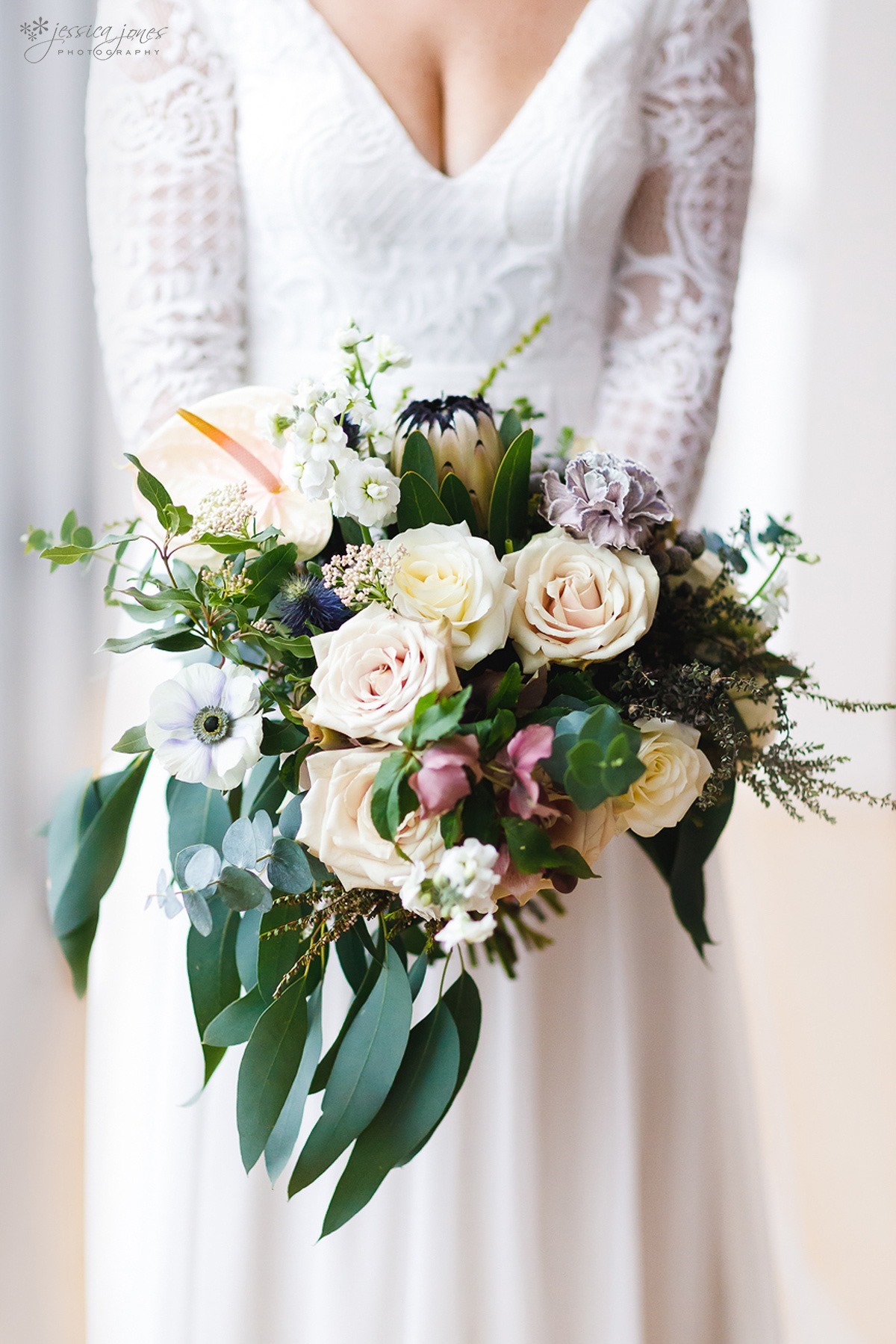 Of course, being in the middle of winter, there was no counting on the weather for anything. Would we get to have the ceremony on top of a gorgeous hill with a magnificent view? It was a bit of a gamble, but one worth taking. As the day grew closer the forecast looked bleaker, promising 100% chance of heavy falls, and thus the inside backup plan was being solidified. Considering everyone was here for Courtney and Kieran's special day, to spend time together and dance up a storm and because none of these things needed sunshine, it really didn't matter, come rain or shine.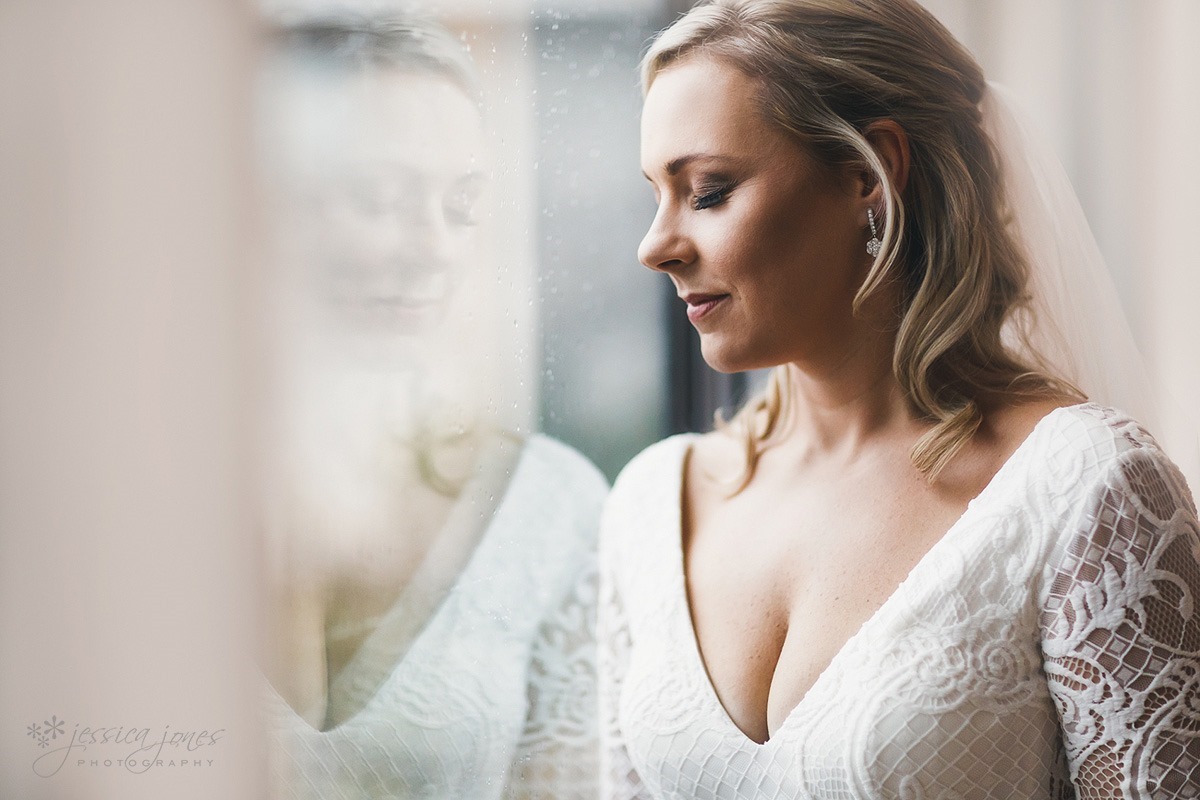 The happiness would win either way. And it did.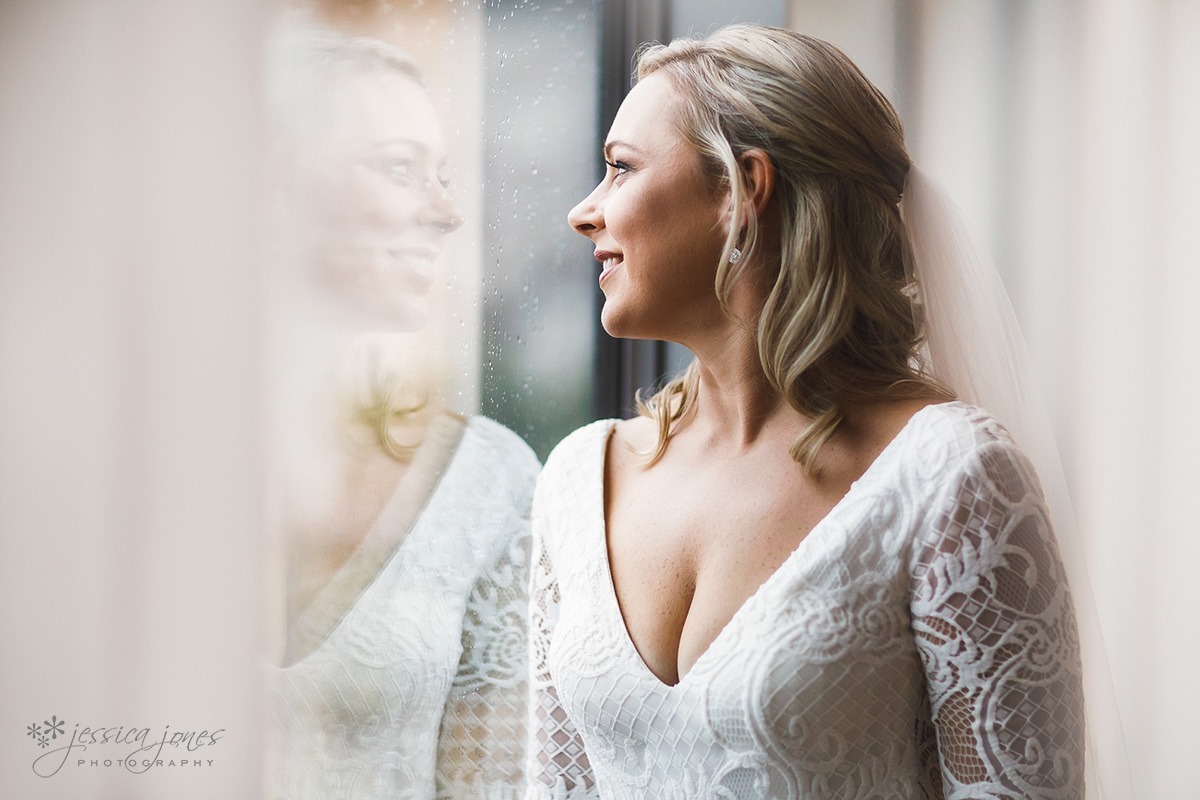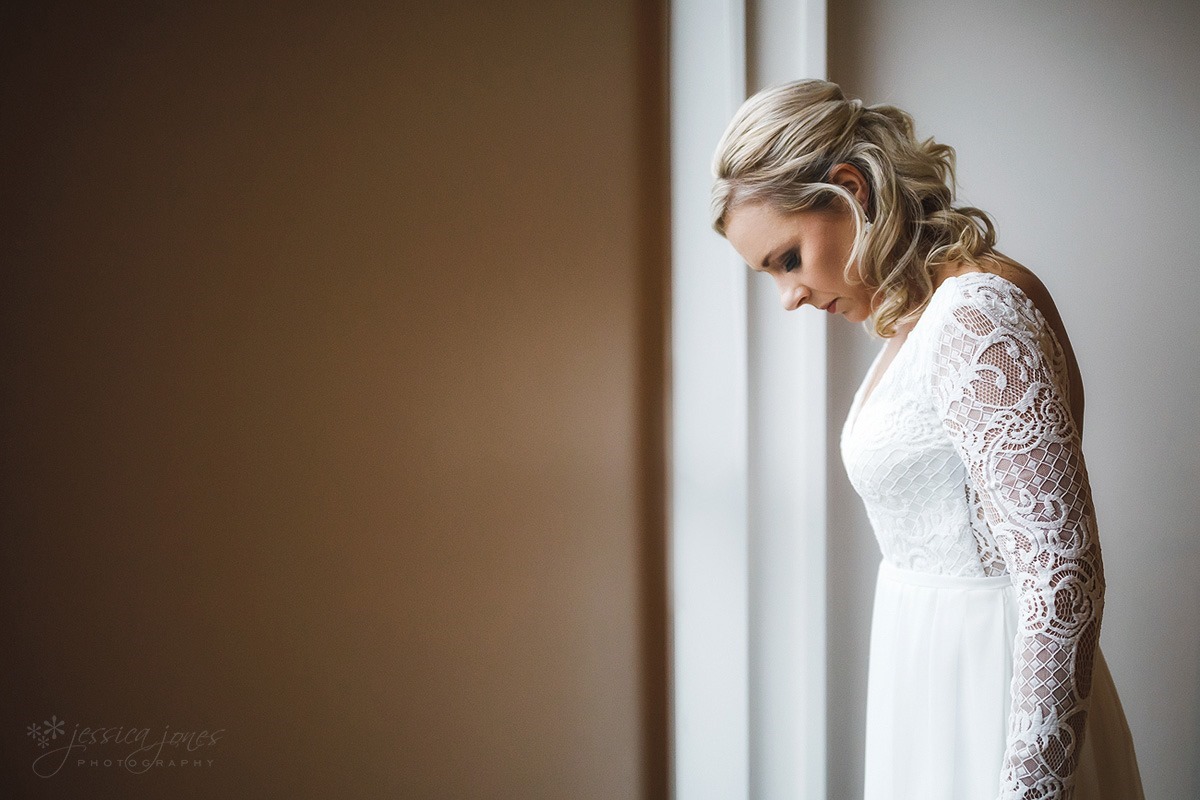 Mums at weddings melt me. Just sayin'.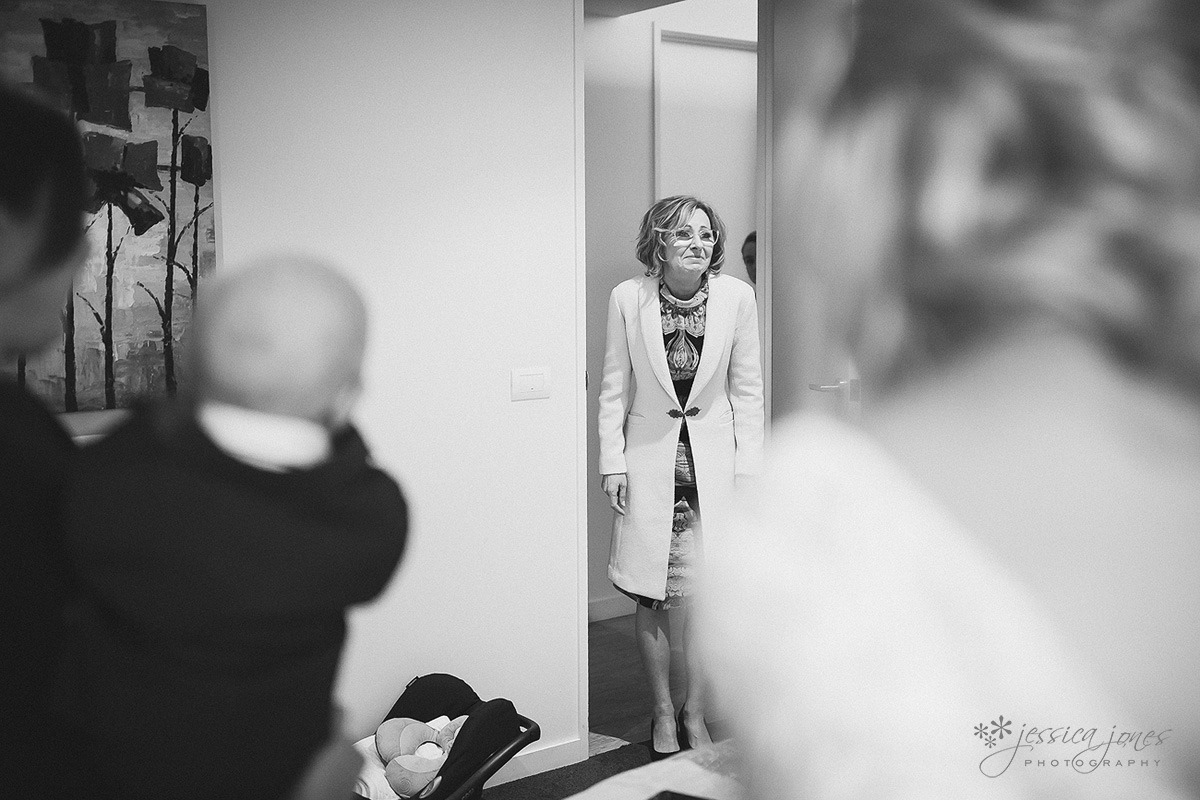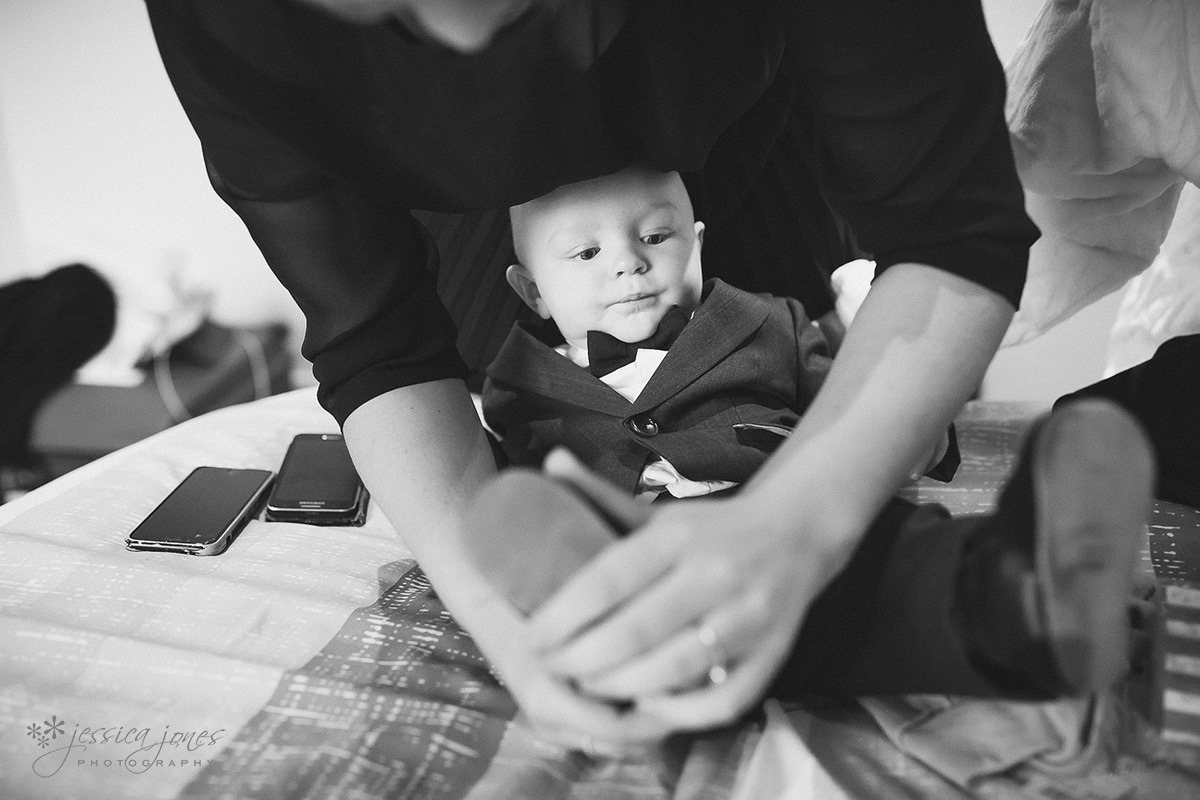 Anyone who has seen any of the weddings I've posted before will probably already know this, but I LOVE GRANDPARENTS! What is it about having them there on the day that makes it just that little bit more special? I don't know, exactly, but I guess it's kind of a passing on the marriage mantle. So much about our modern world has changed in recent years, but a wedding day is still a wedding day, and I think it's something that really resonates with the older generation. Noni was all in. Her bright face beamed from the moment she turned up during the girls getting ready all the way through to the first dance and beyond. You're going to see her appear a few times through these images, and I'm not even sorry.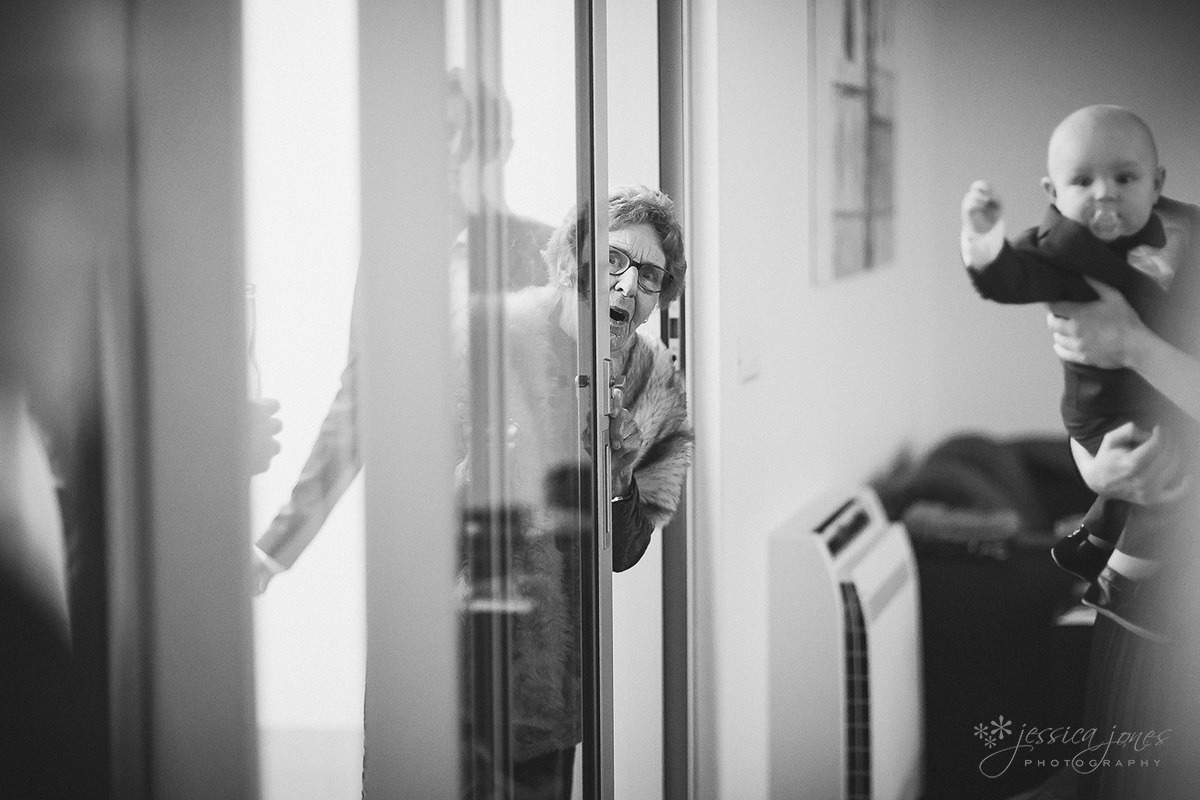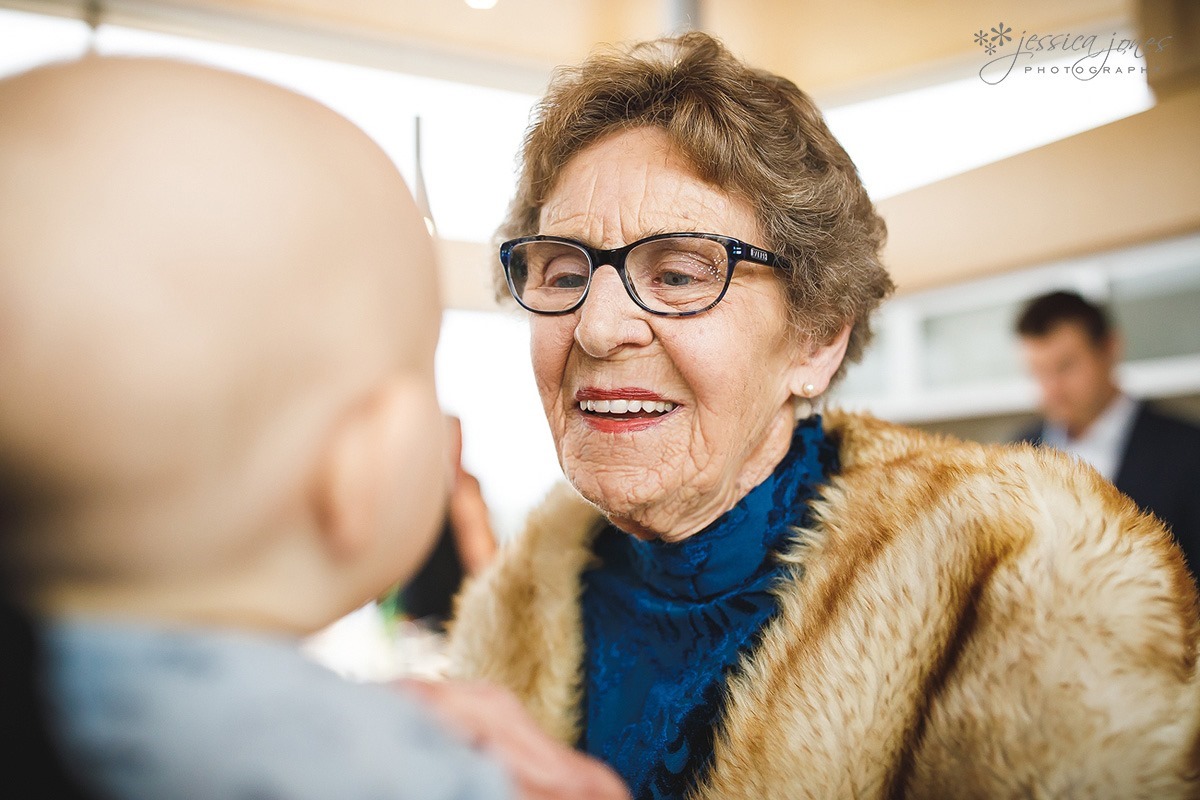 Meanwhile, Paul is with the boys as they do all the man-stuff before the ceremony.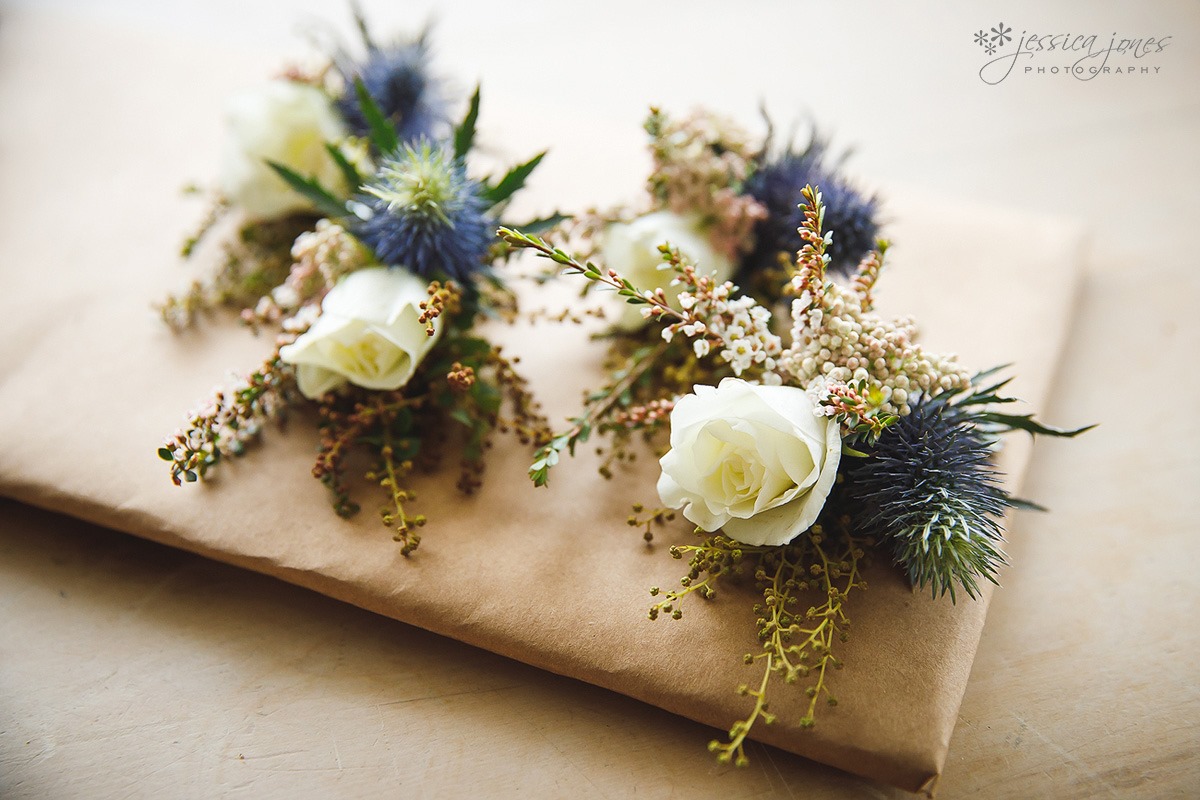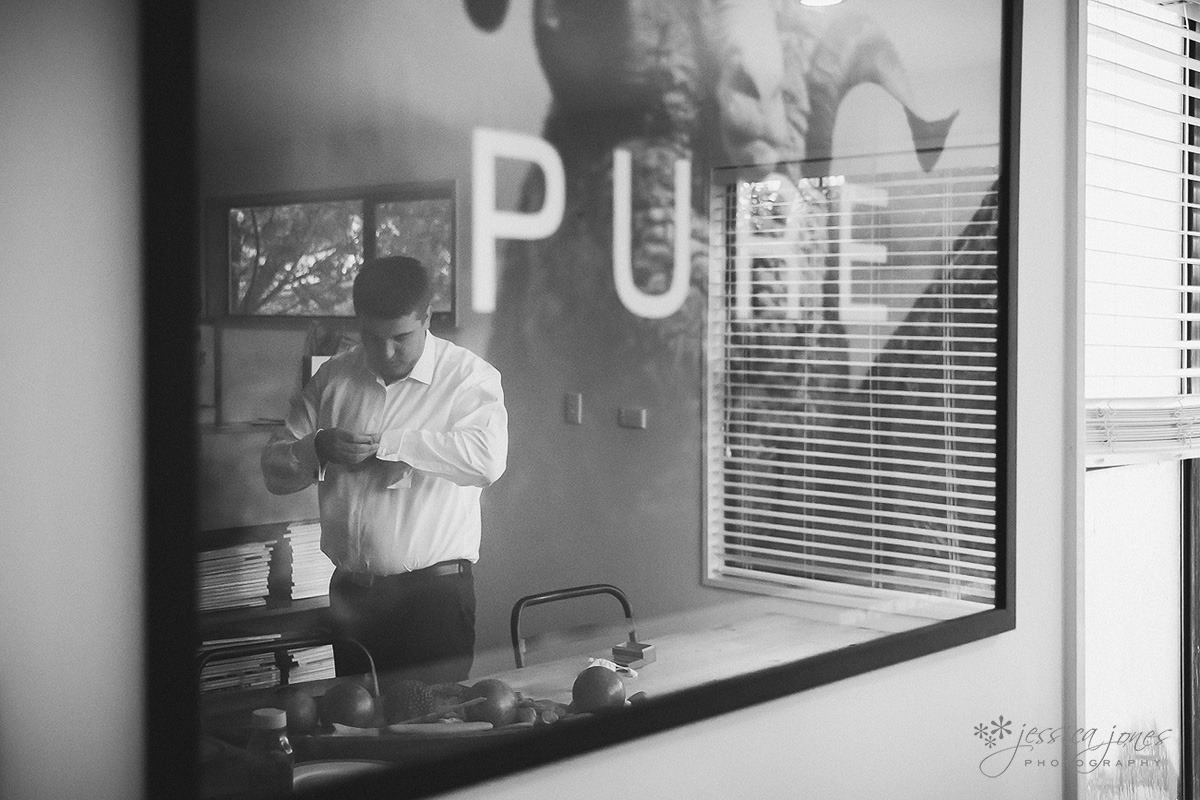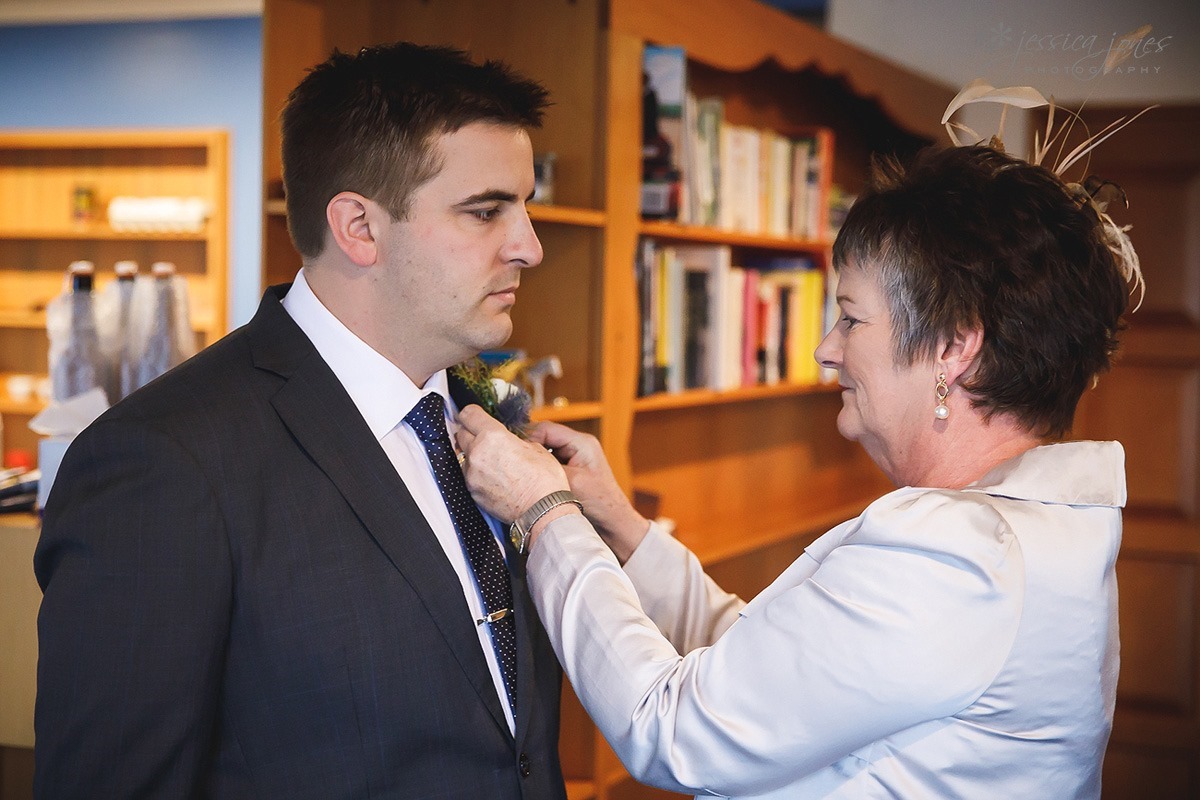 Check out these fabulous cufflinks Courtney gave Kieran. Pretty cool, hu!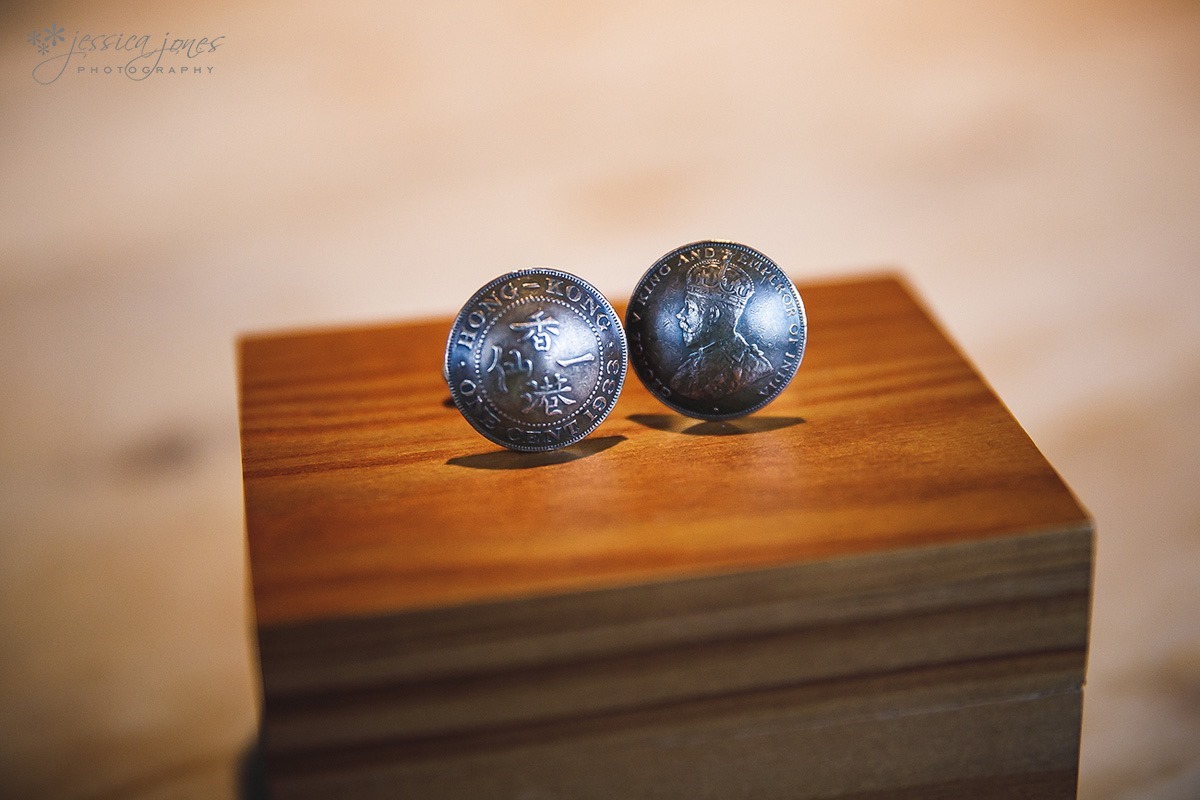 On the way to the wedding, and this is one of those micro naps I was talking about. Bliss.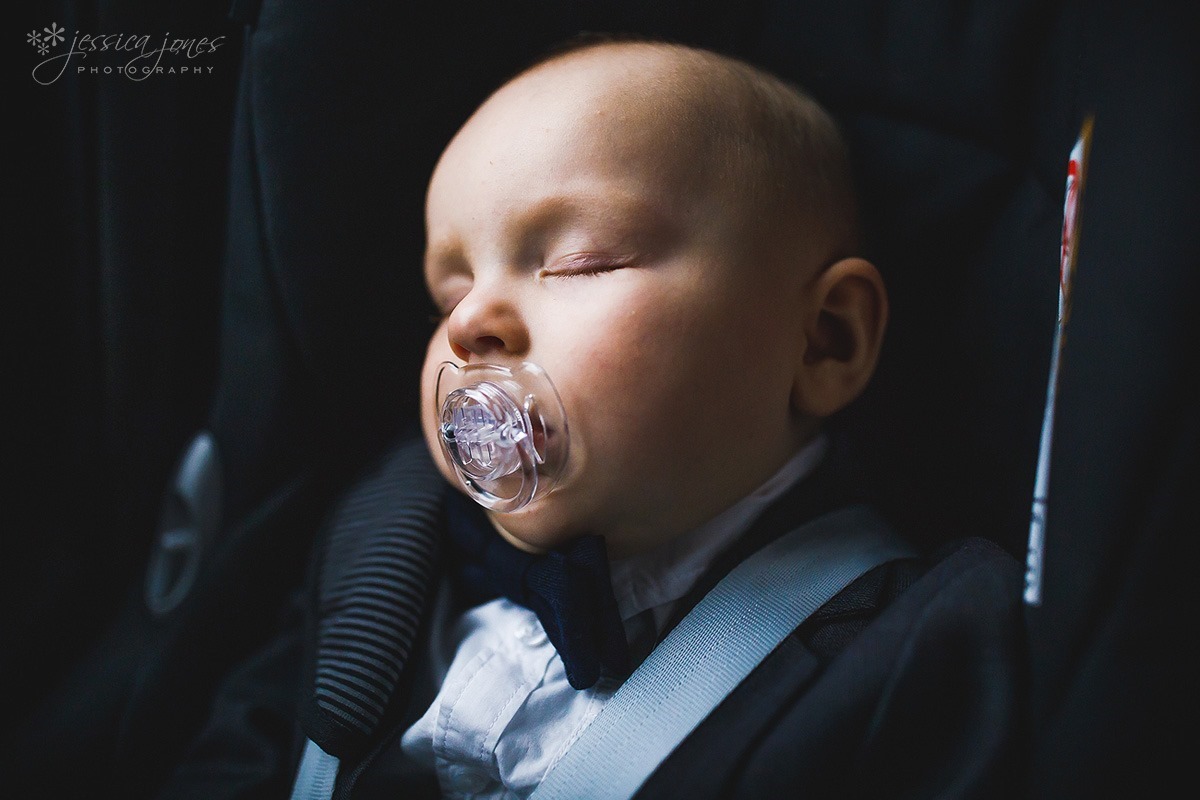 Criffel Station is all kinds of incredible, it's not only pretty all over, but also perfectly equipped for weddings. Becky, who runs the show there, is 100% onto it and exactly the kind of calm and happy face you want to see when you want to be sure things are going to plan behind the scenes.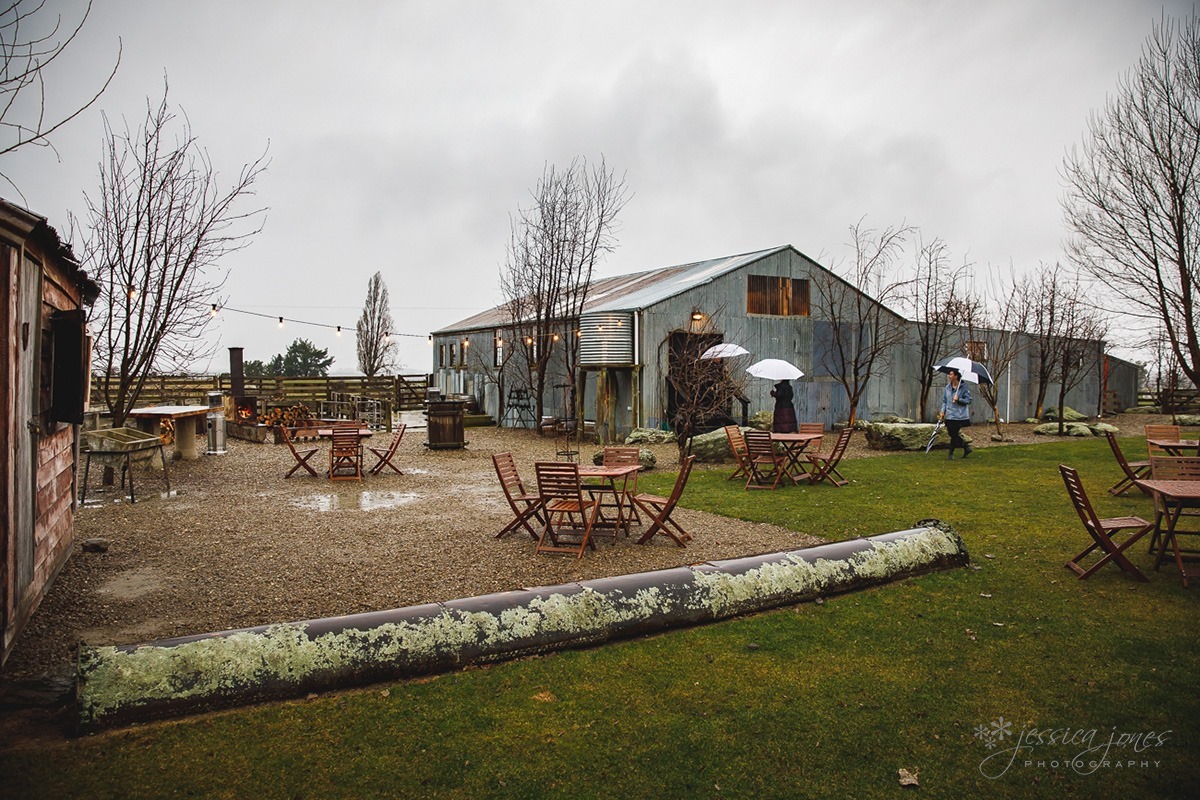 When ceremony time hit, it was raining. REALLY raining. Which made the decision to have the ceremony inside an easy one. As people spilled inside the warm and dry woolshed it was clear that they were absolutely stoked about the choice to be inside!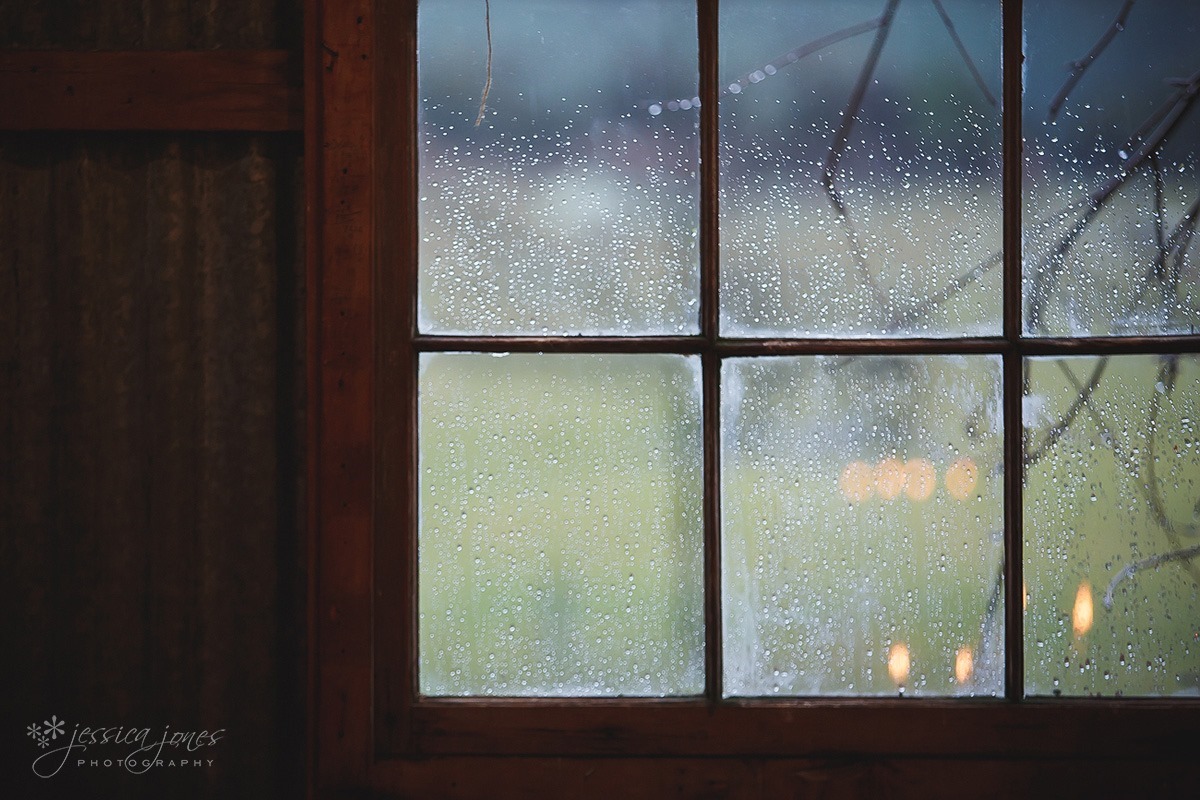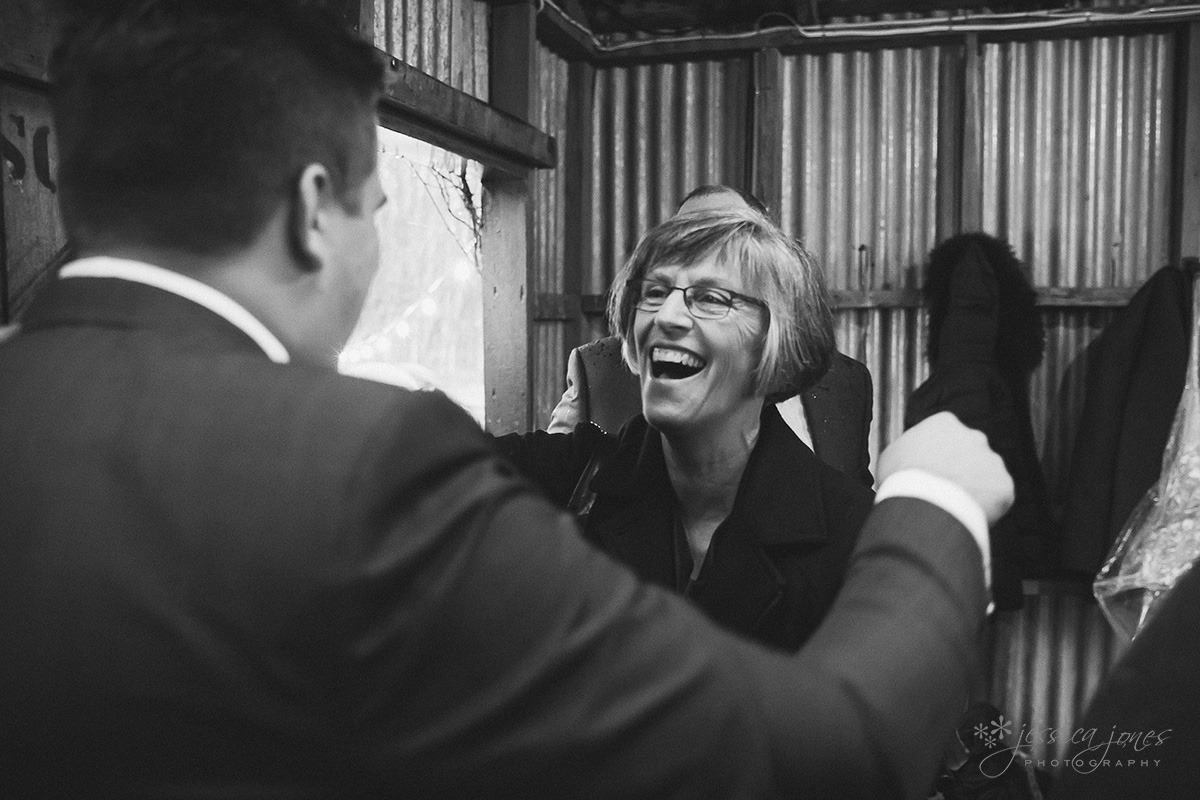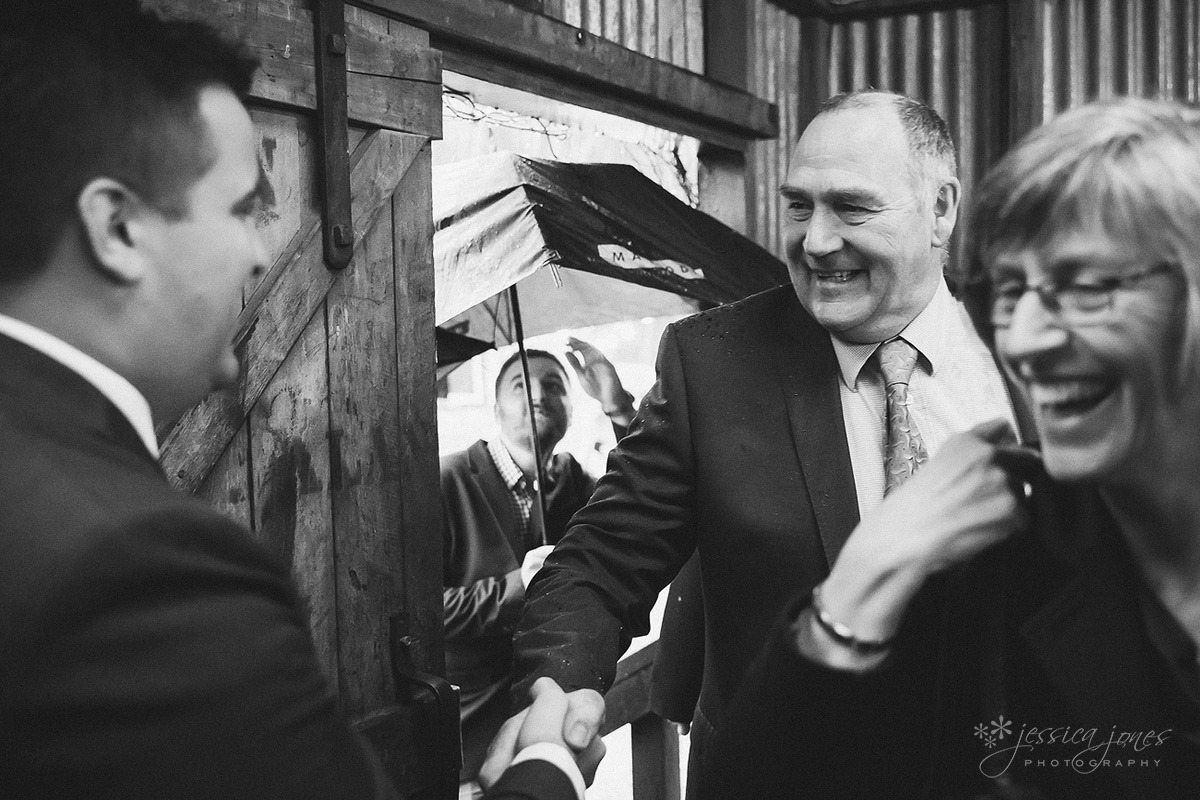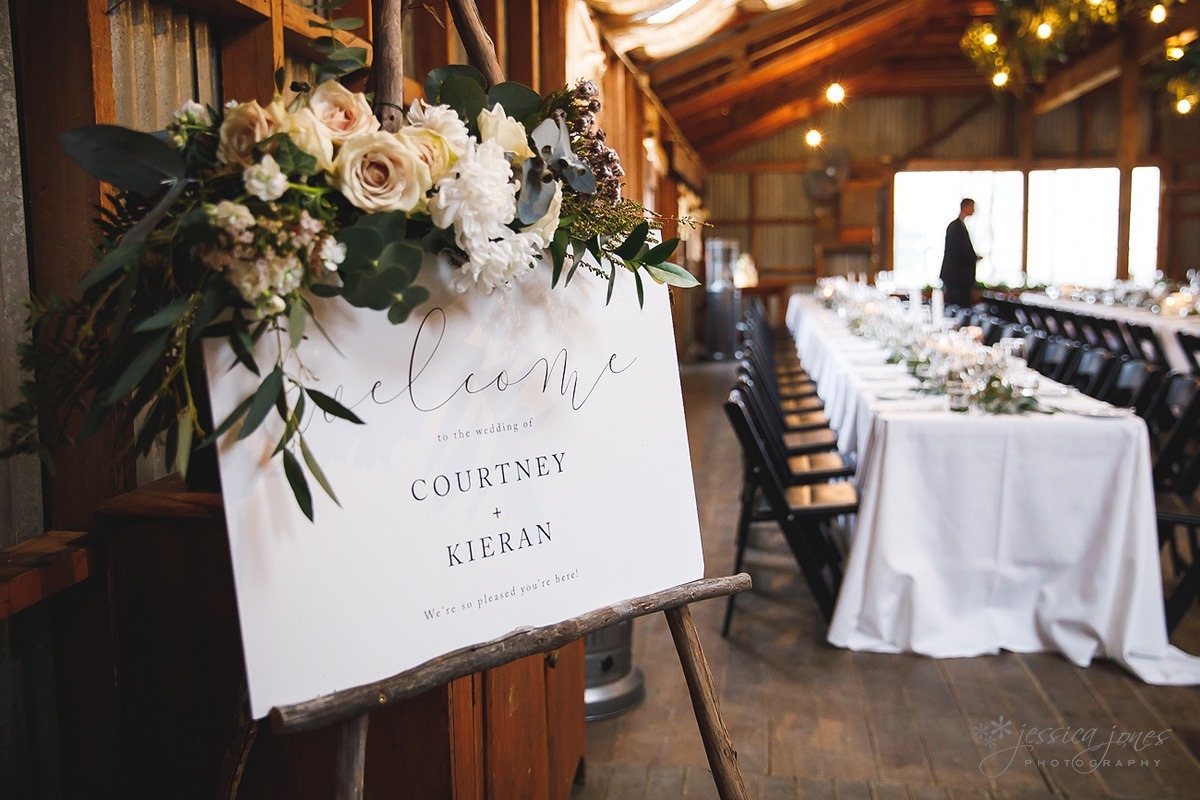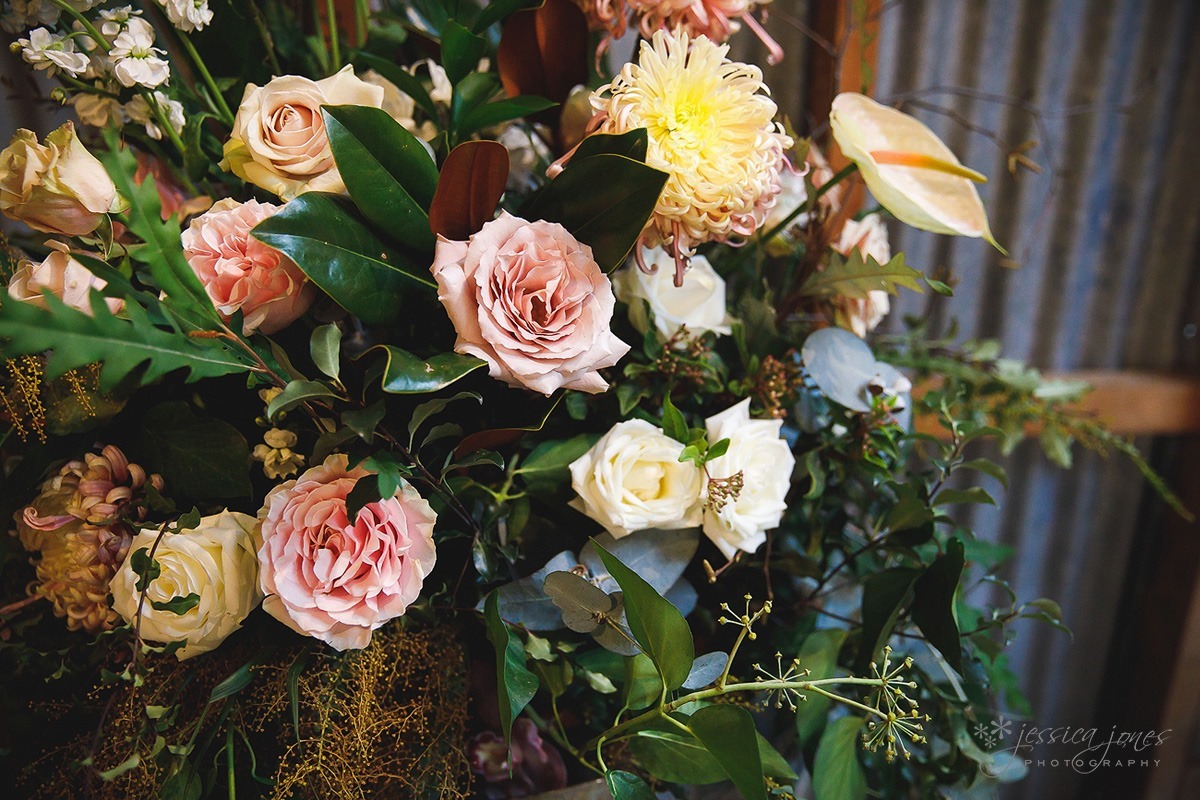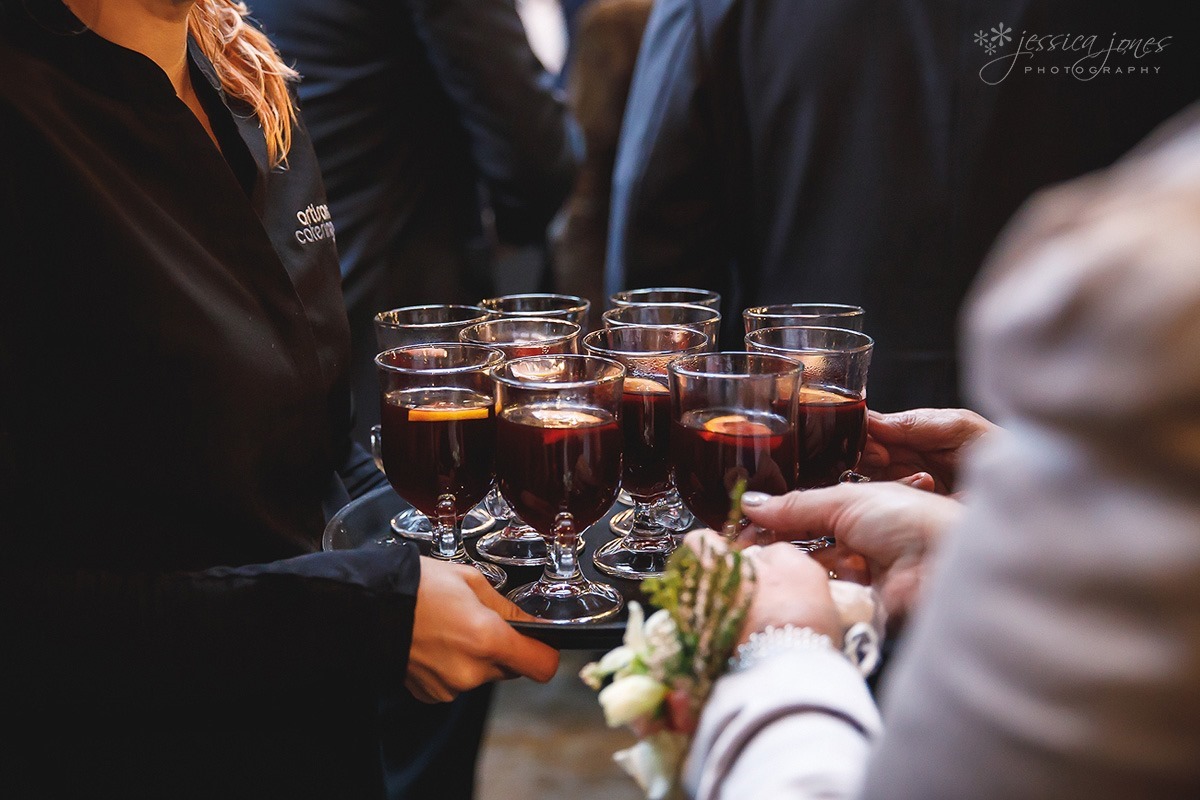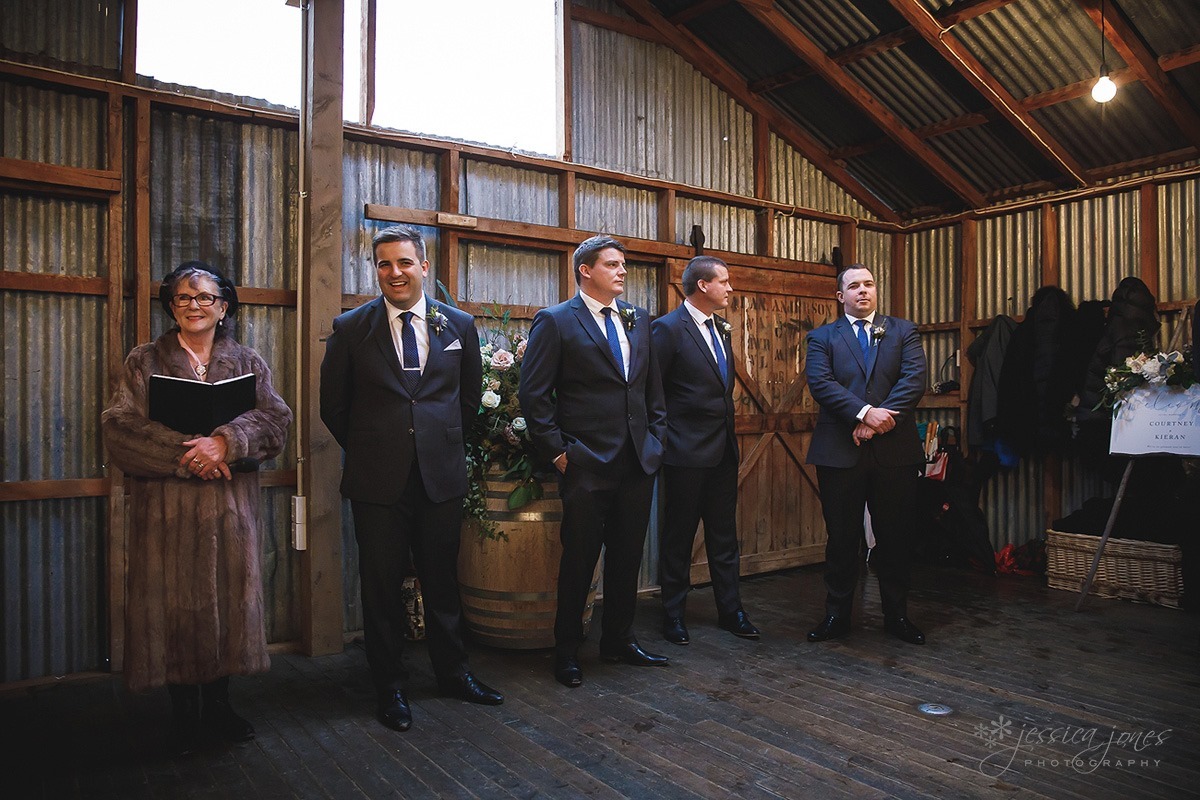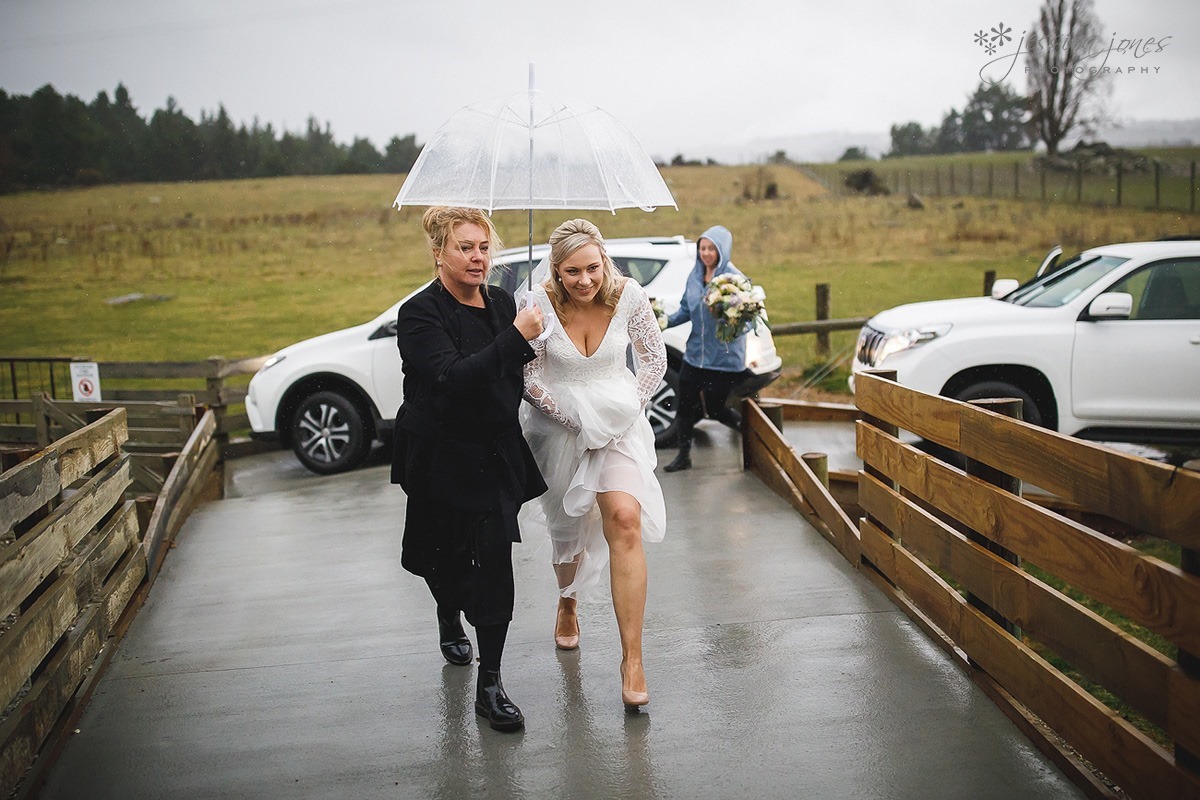 That moment right before the bride walks down the aisle is actually pretty emotional. Sometimes it can feel a bit like the world is spinning too fast, and you just want everything to stop for a minute. The good thing about being a bride is that the wedding can't start until you are standing by your groom. Nothing is going to start without you, and so now is a great time to take a deep breath, and take your time.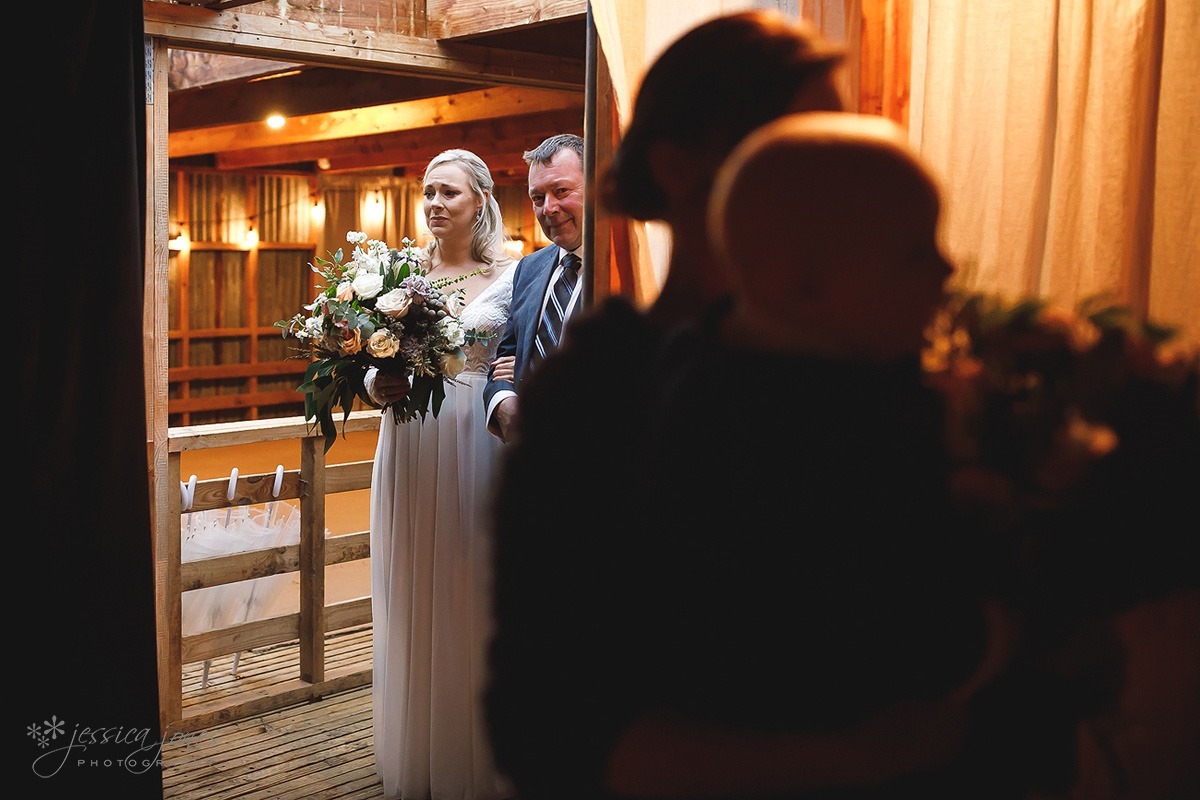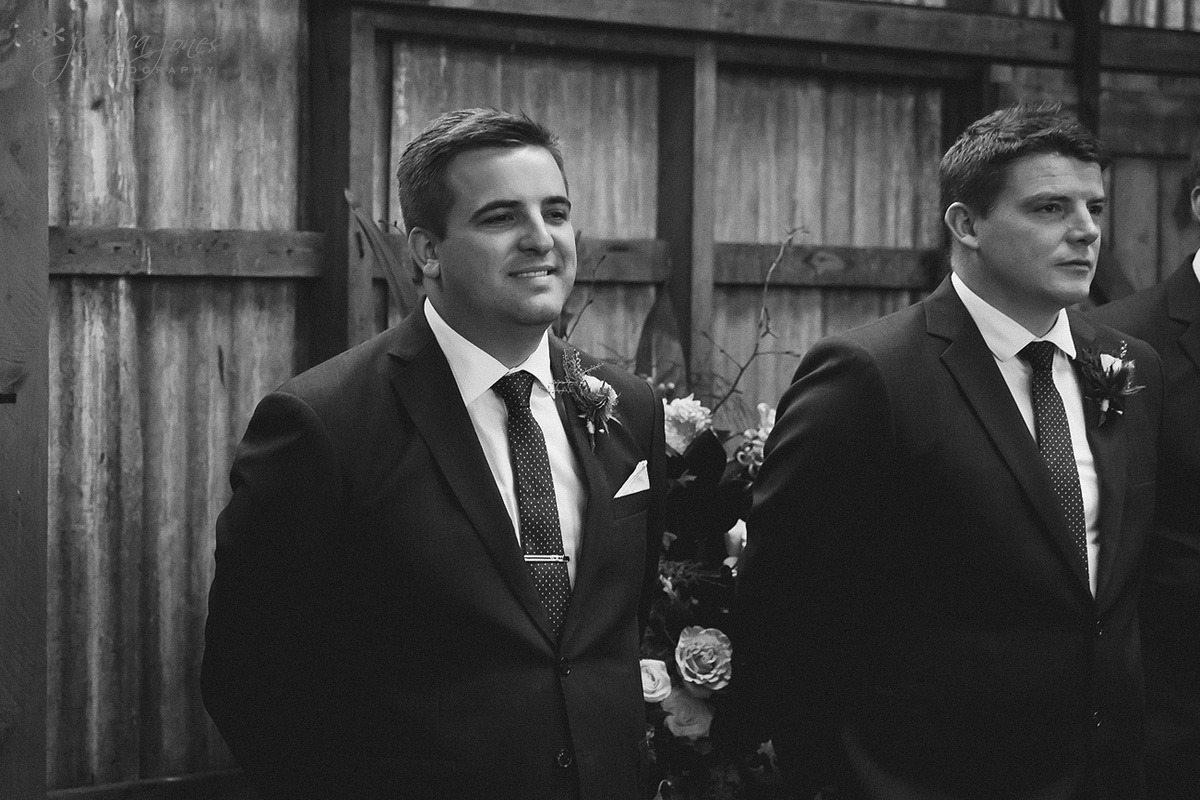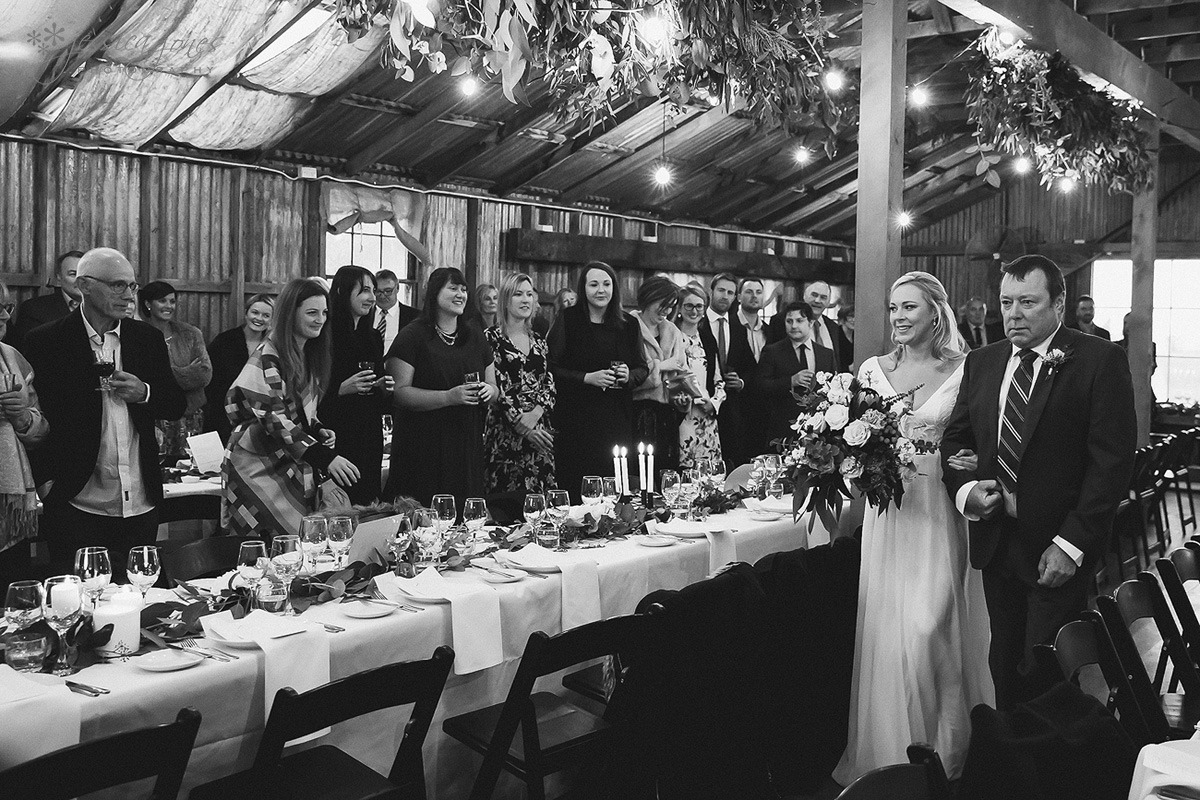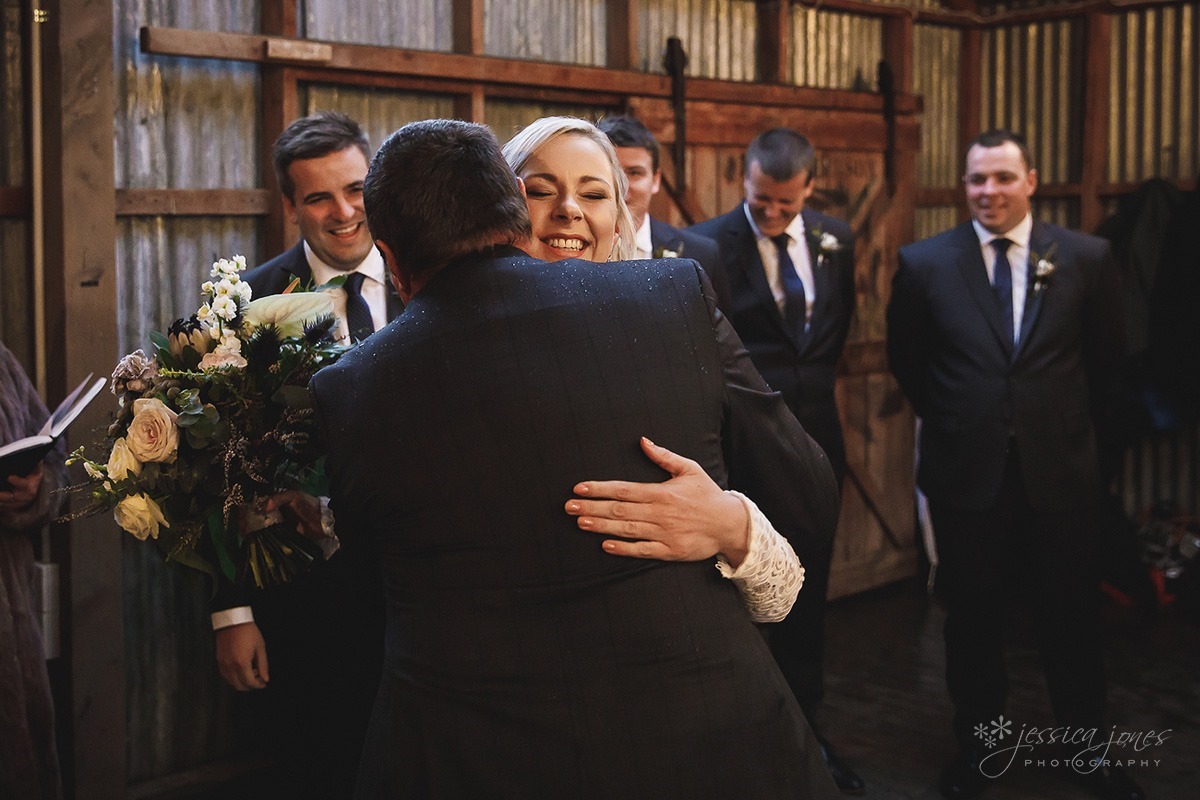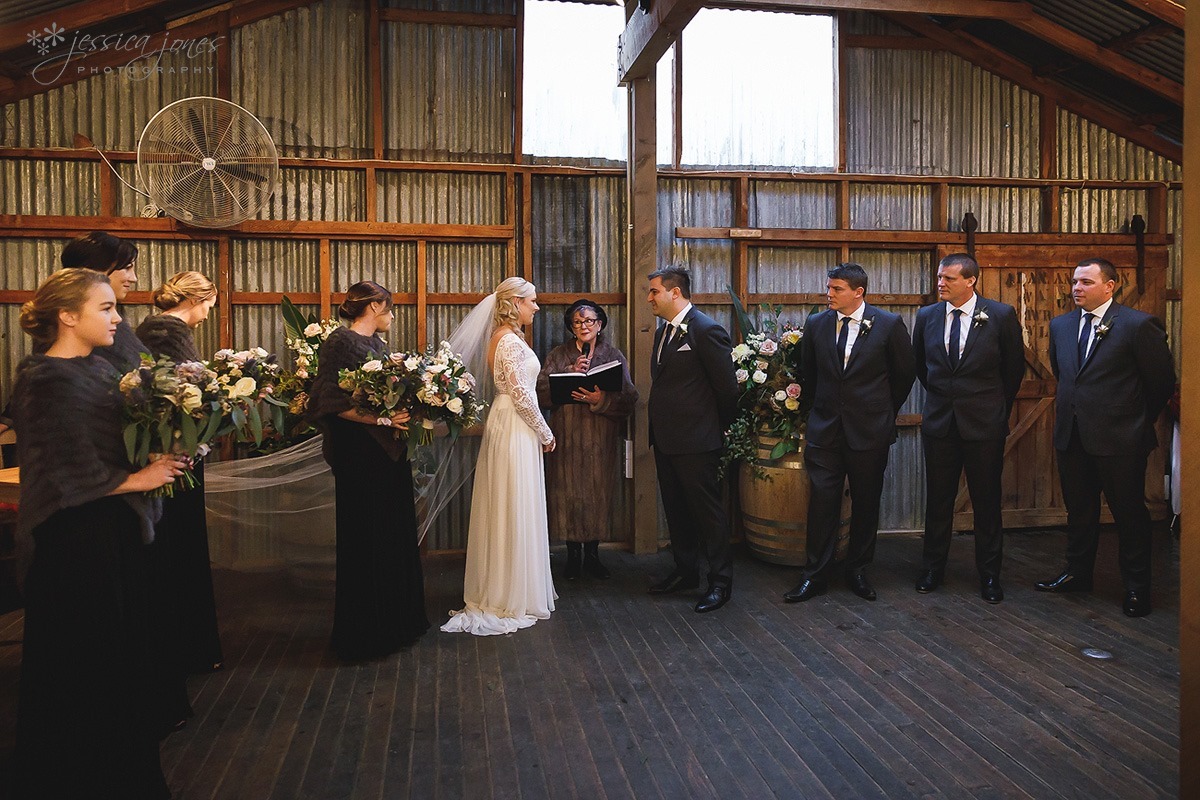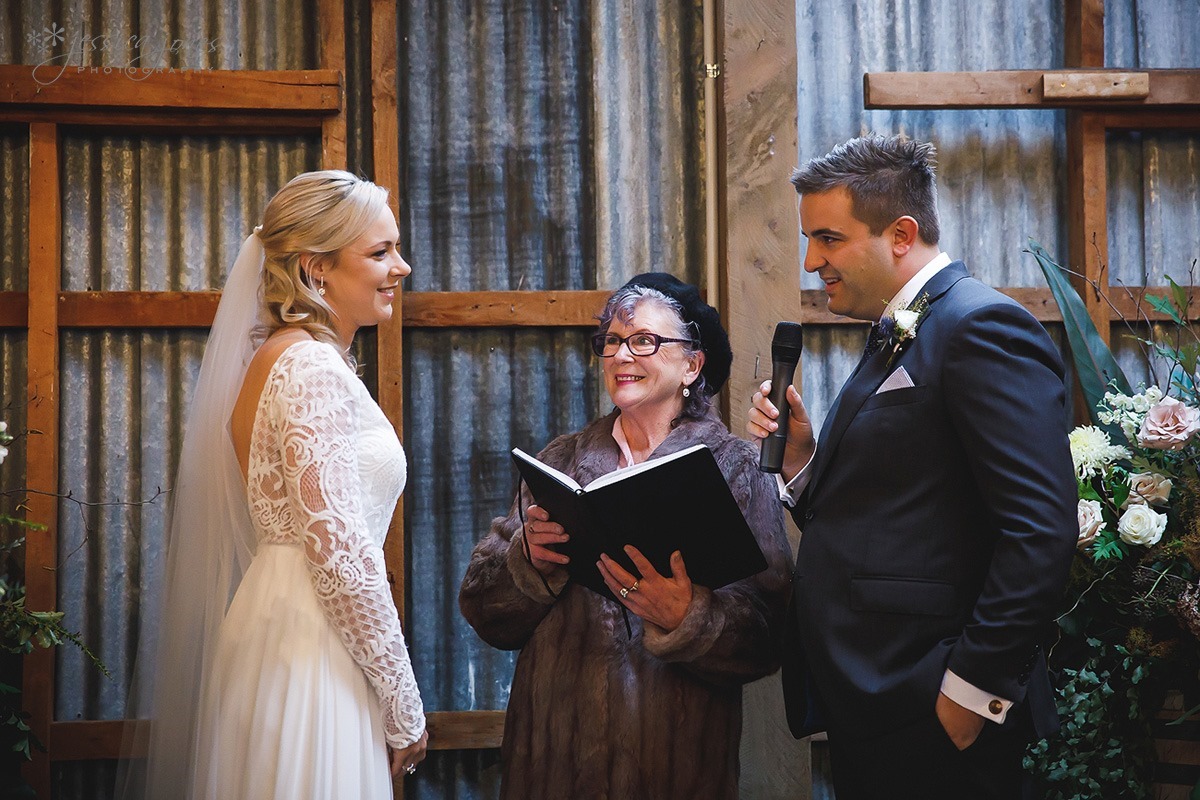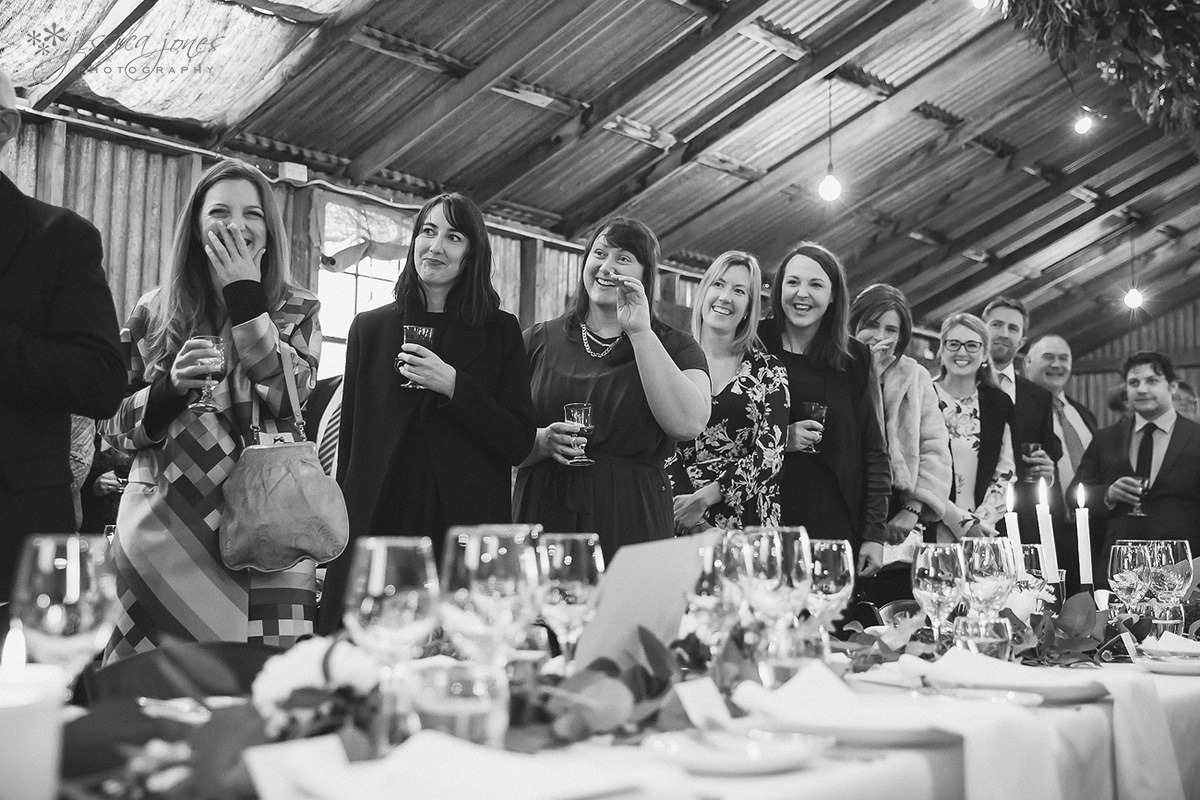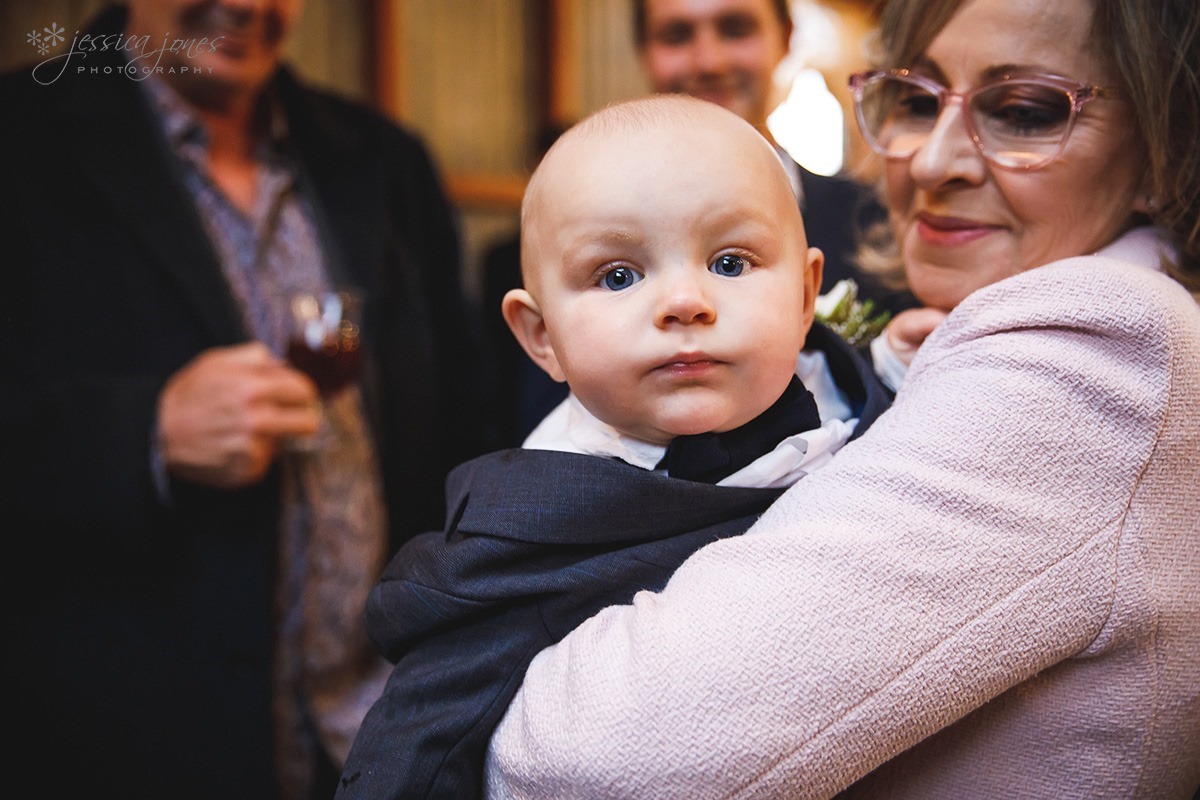 Just for the record, this is Noni doing the hugging.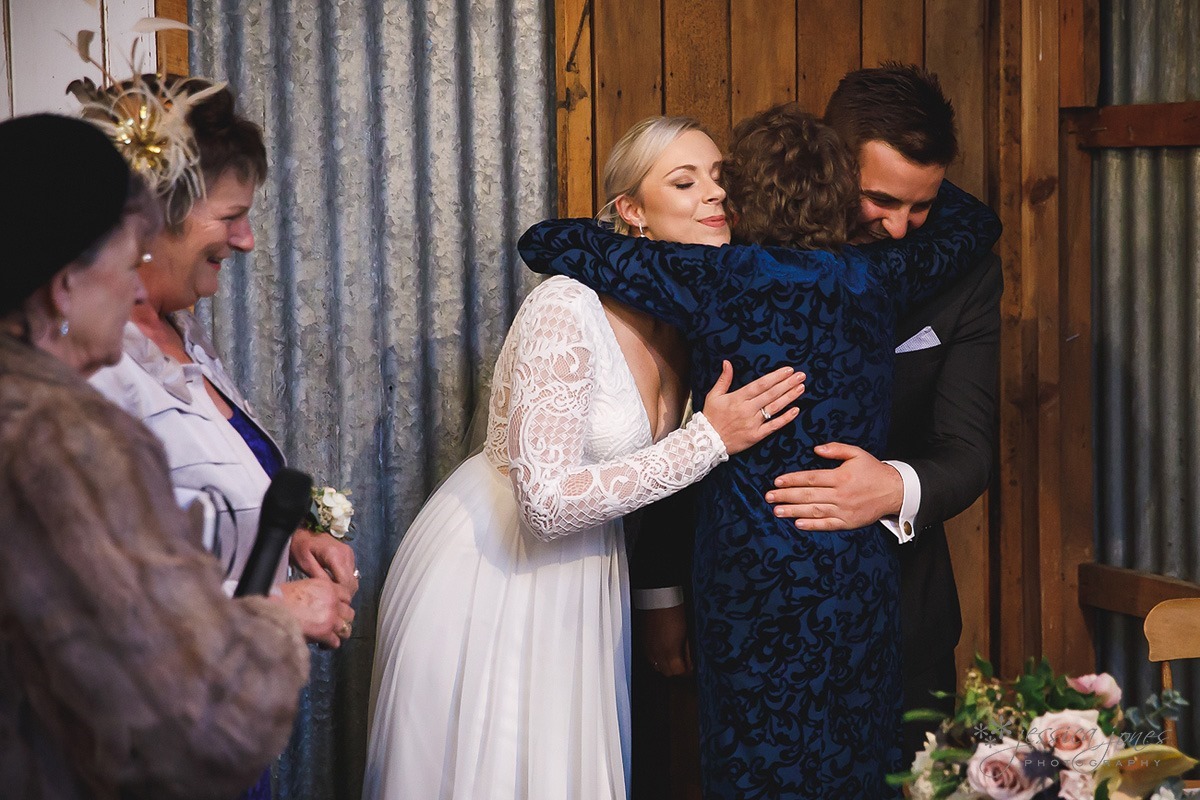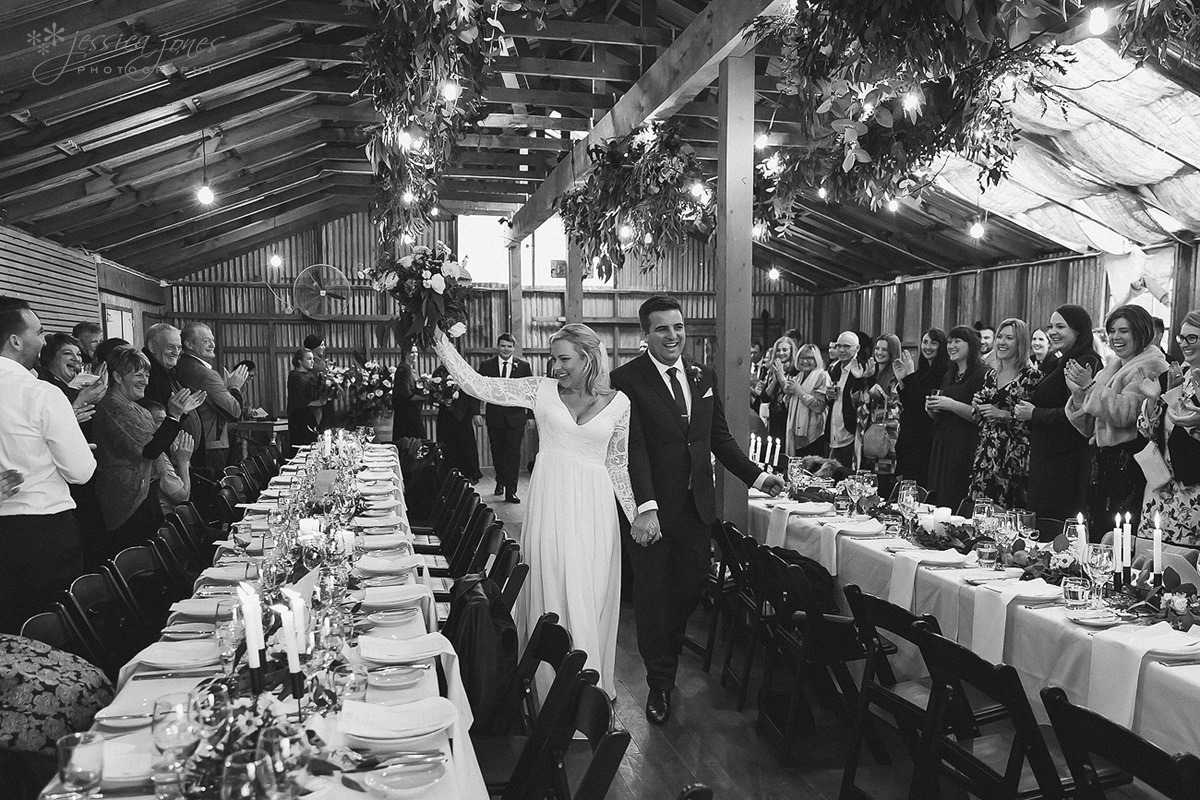 Ok, so at this point I need to show you the entire series of this scene, because it's just too cute not to.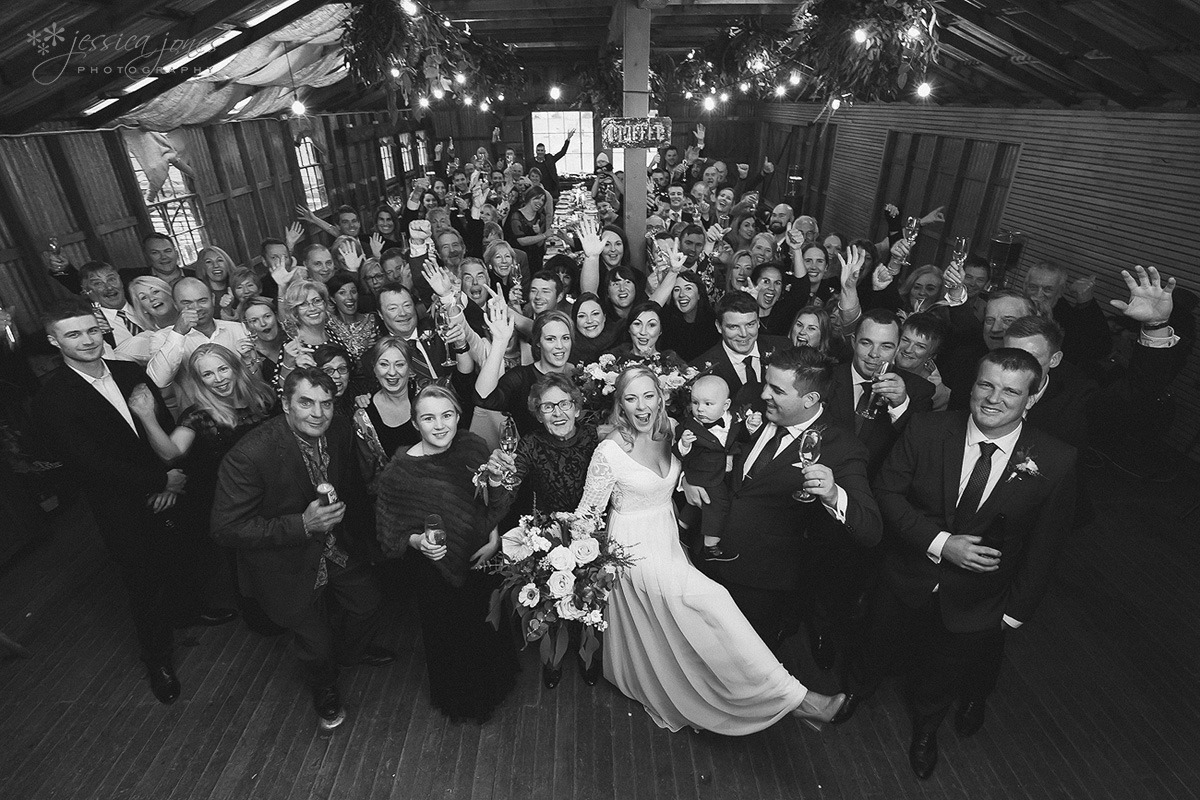 At this point everything is going pretty well according to plan. There's an excited horray, which, because George can't understand English as well as everyone else, he totally wasn't expecting.
Which meant he was somewhat surprised by it all.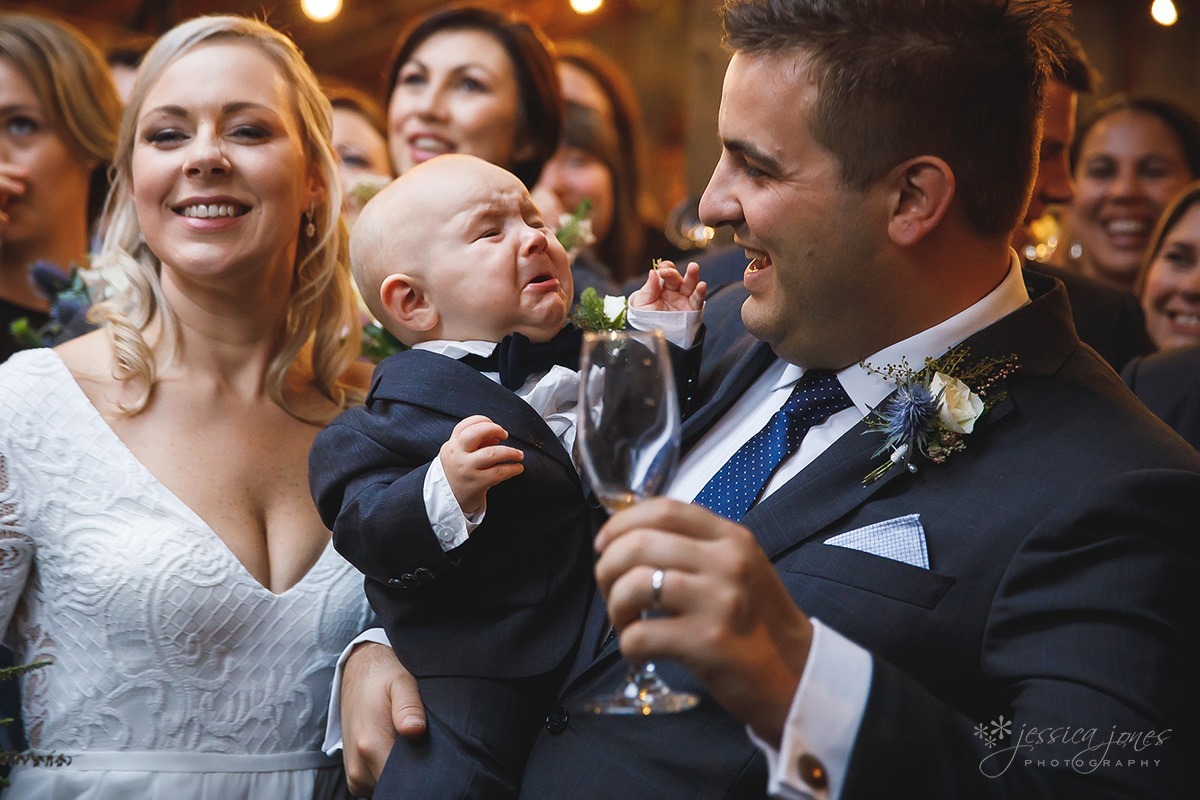 Which everyone else found adorable, of course.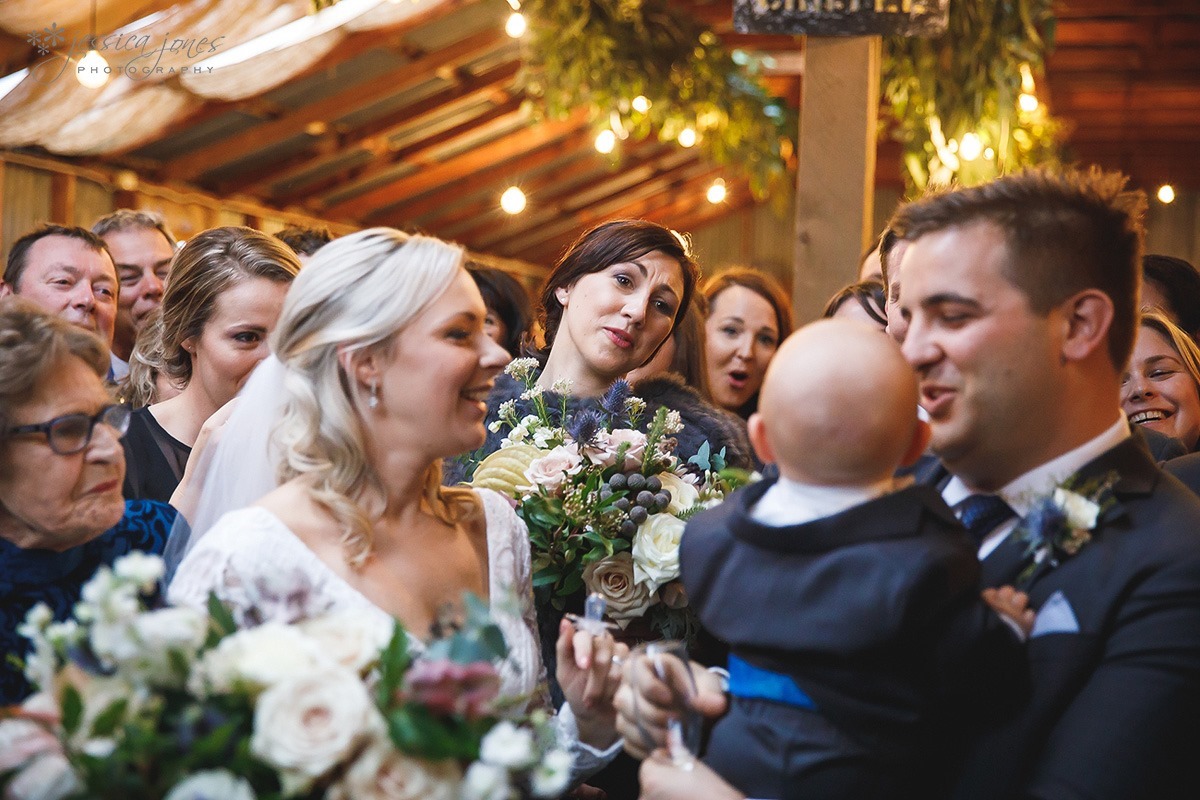 But I promise he was totally ok. Just for the record, that suit of his is a miniature version of Daddy's suit. Cute, hu!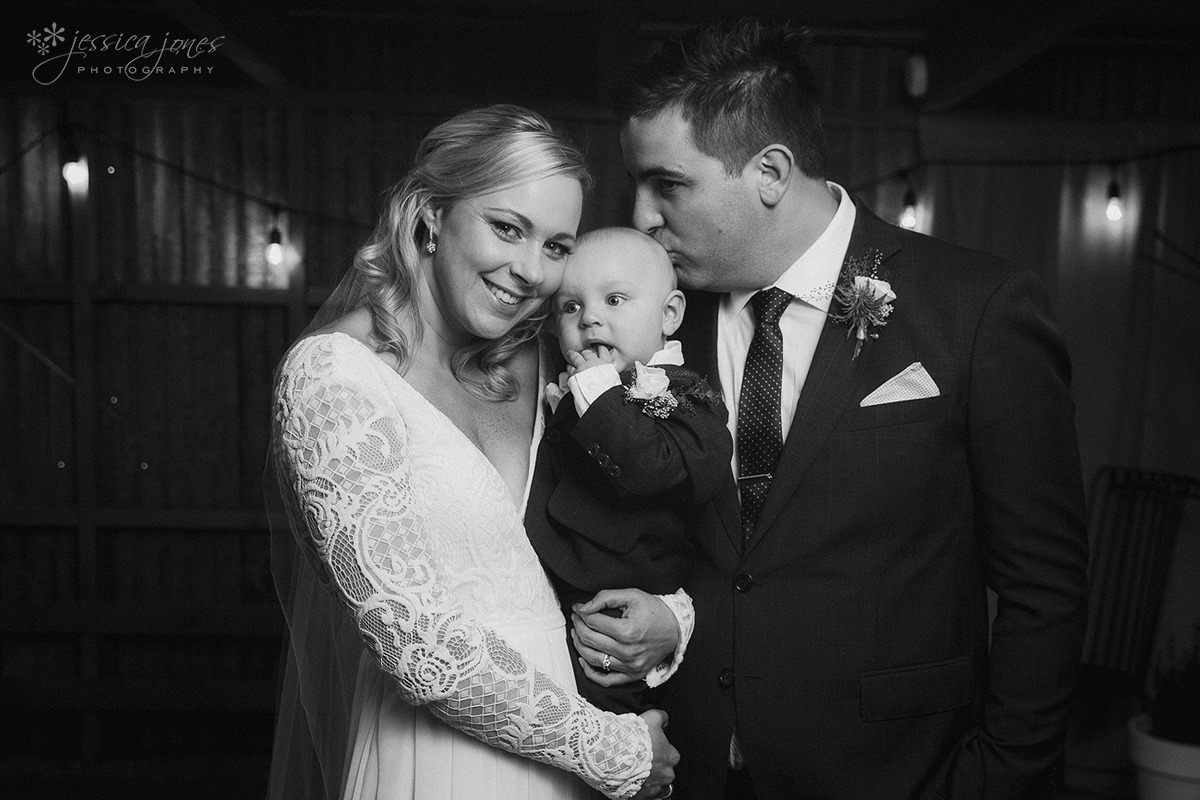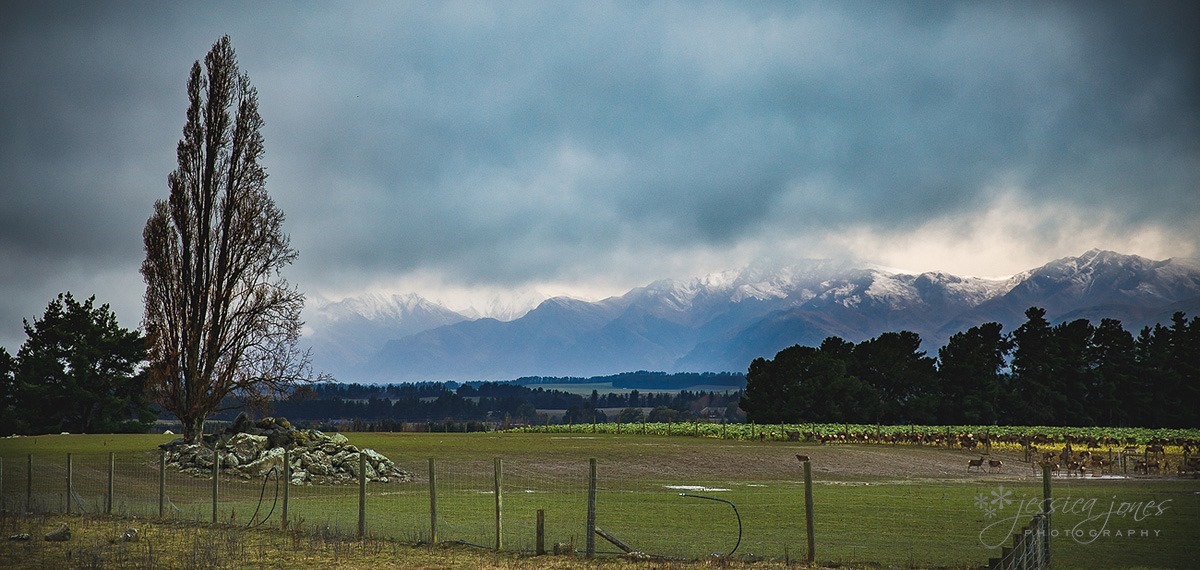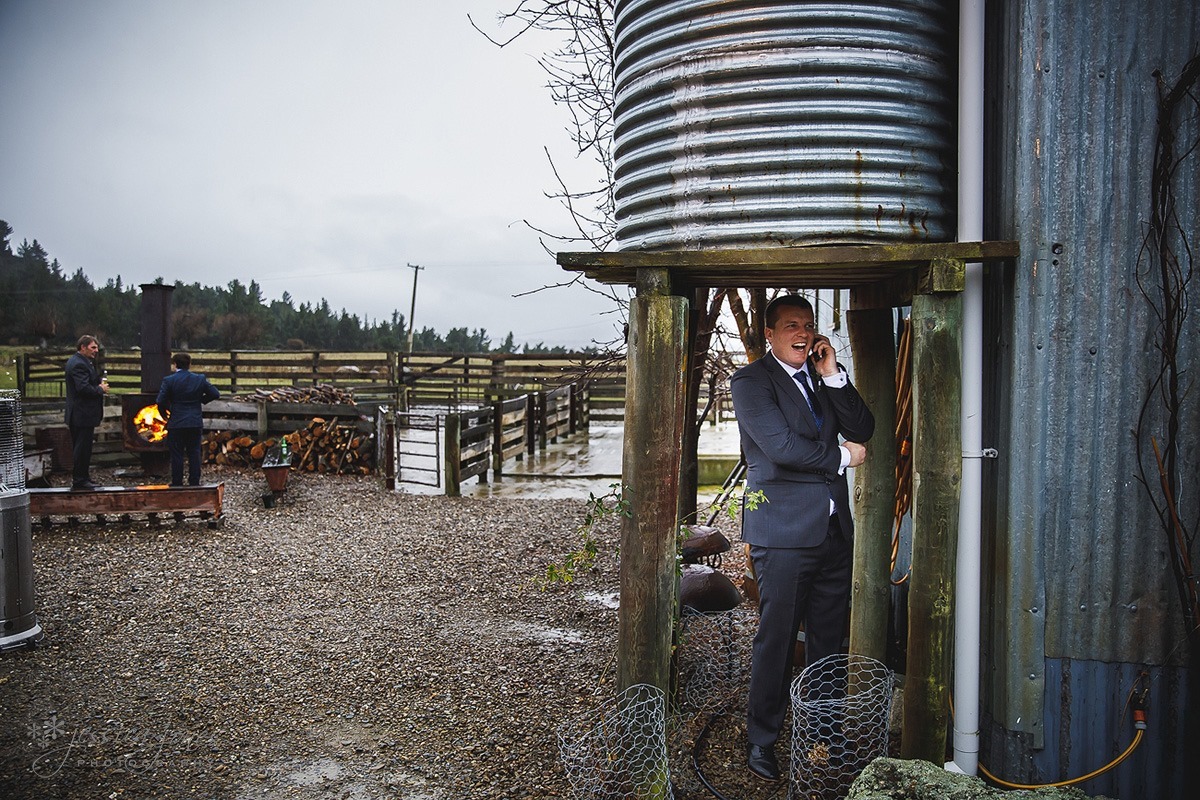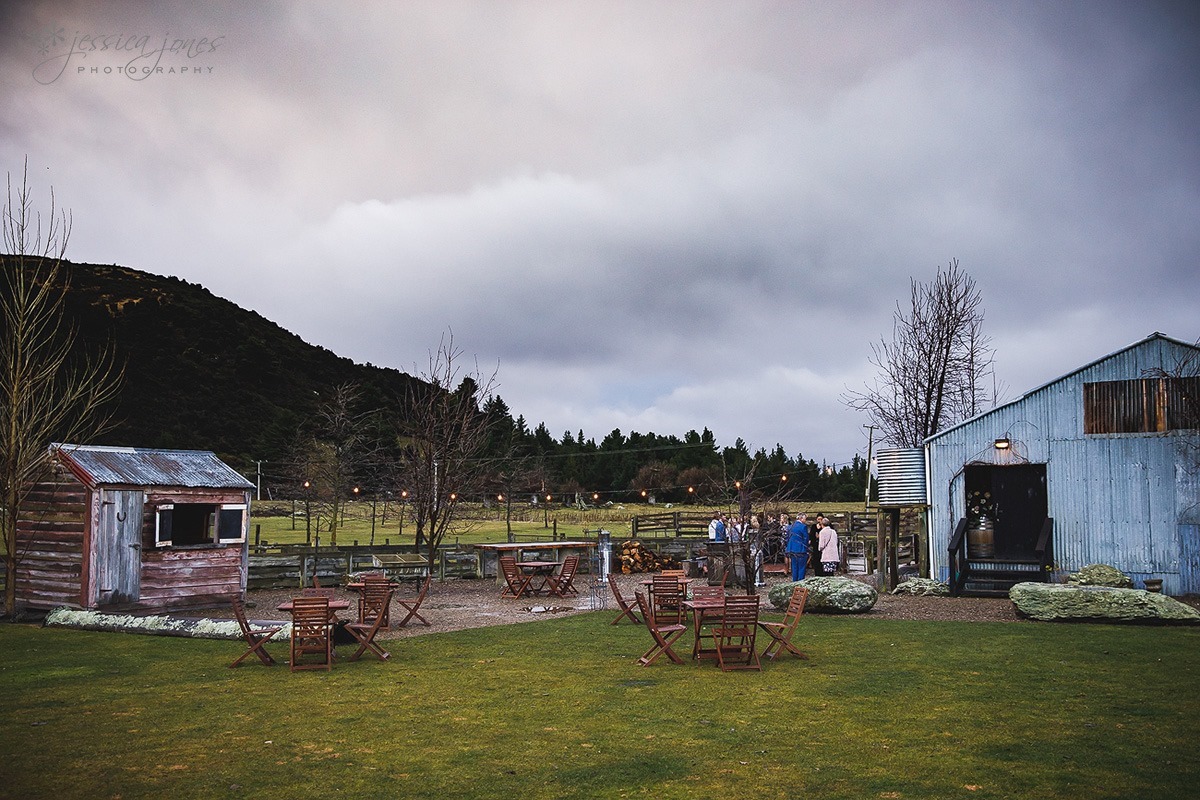 As the rain eased up for a few minutes we got the bridal party out for some outside shots.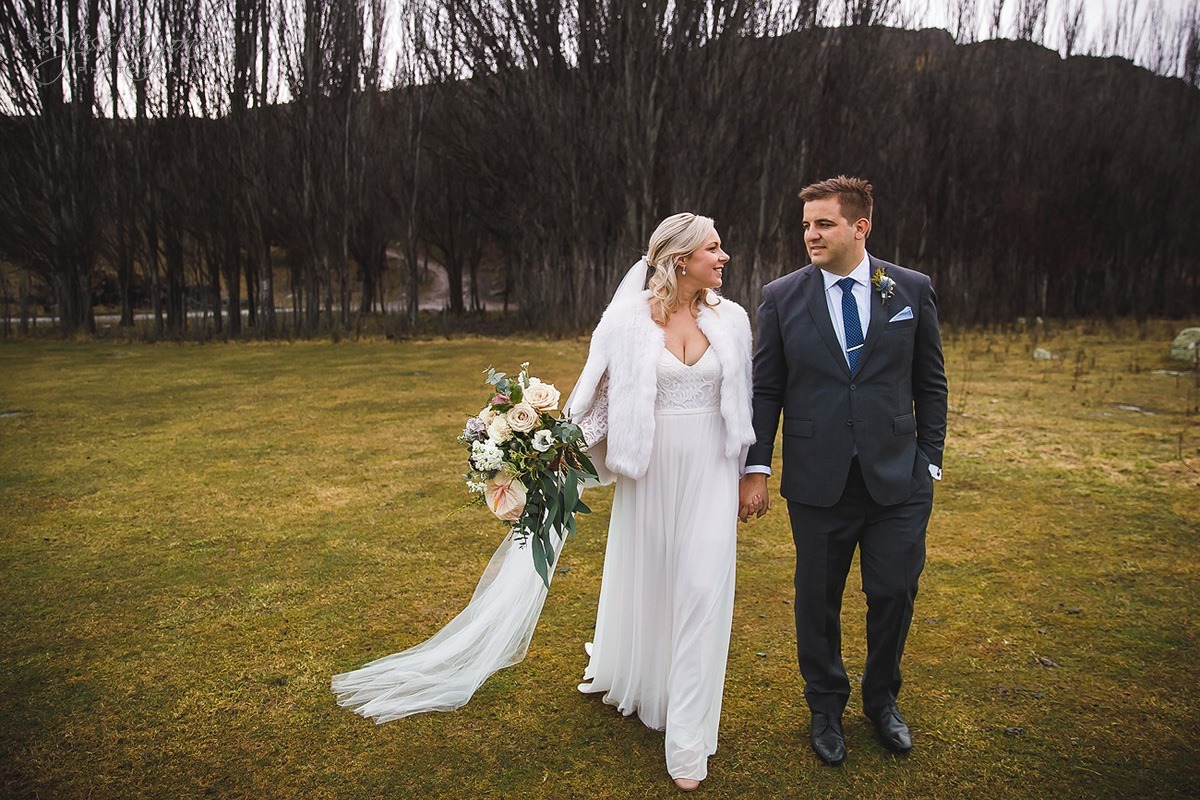 By eased up, I mean less rain. Not no rain…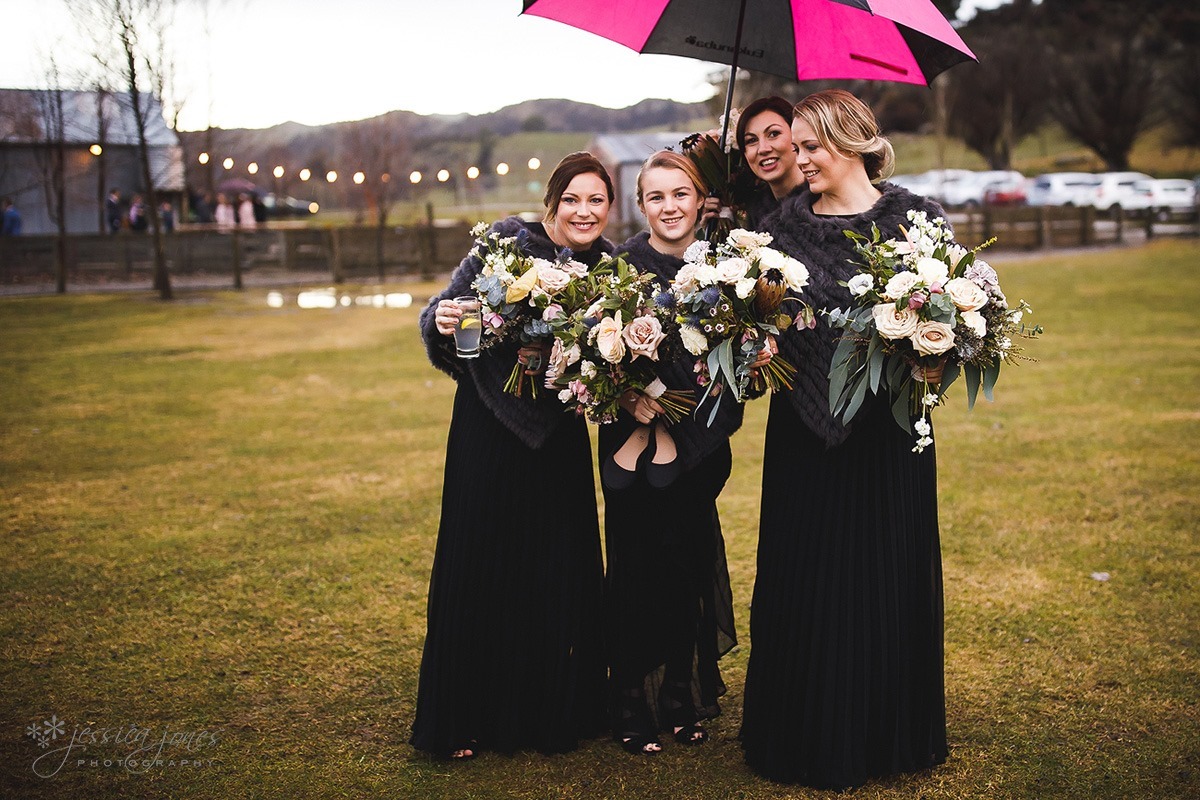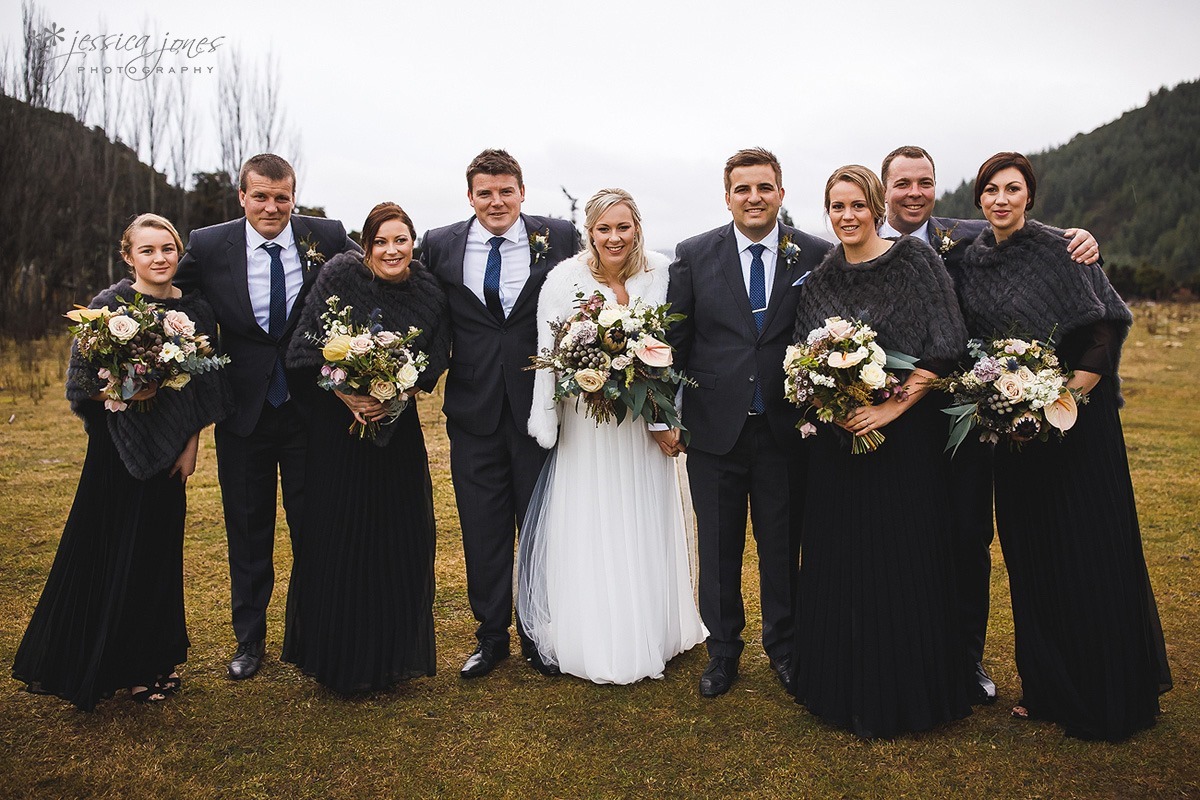 So back inside the wooshed where we were dry and warm and all was well with the world!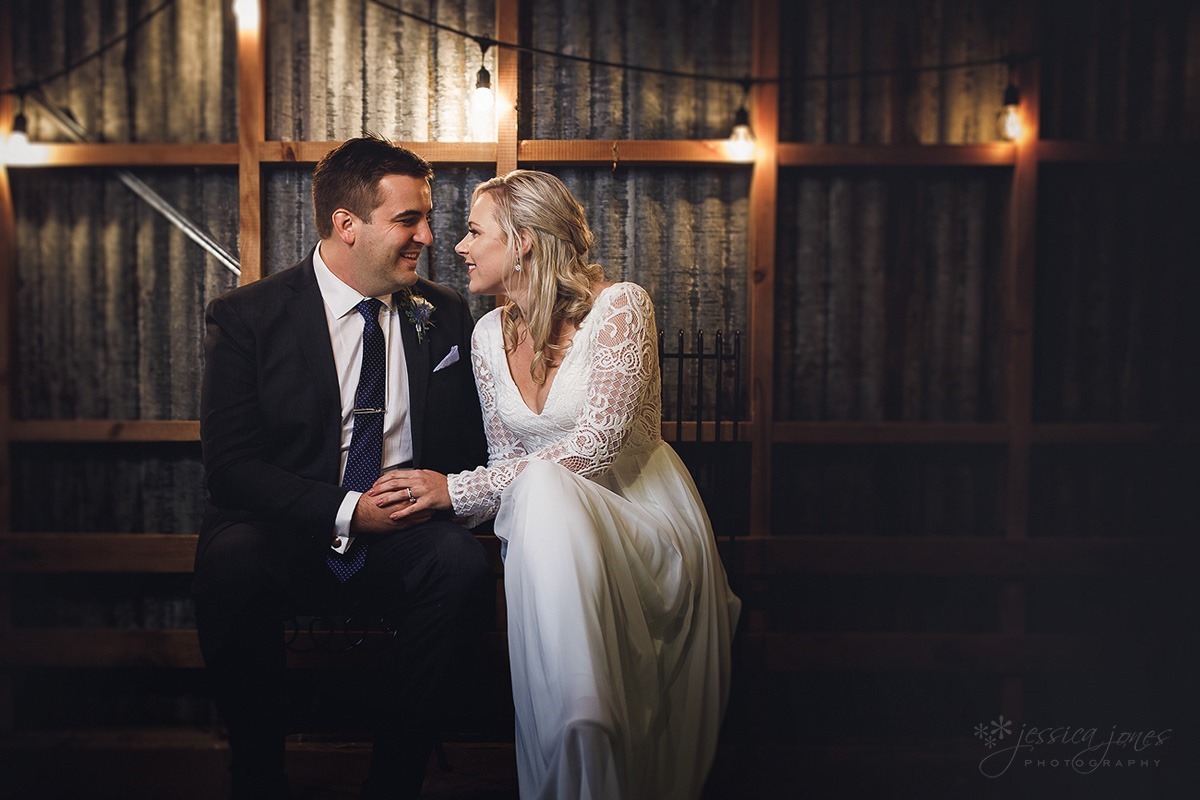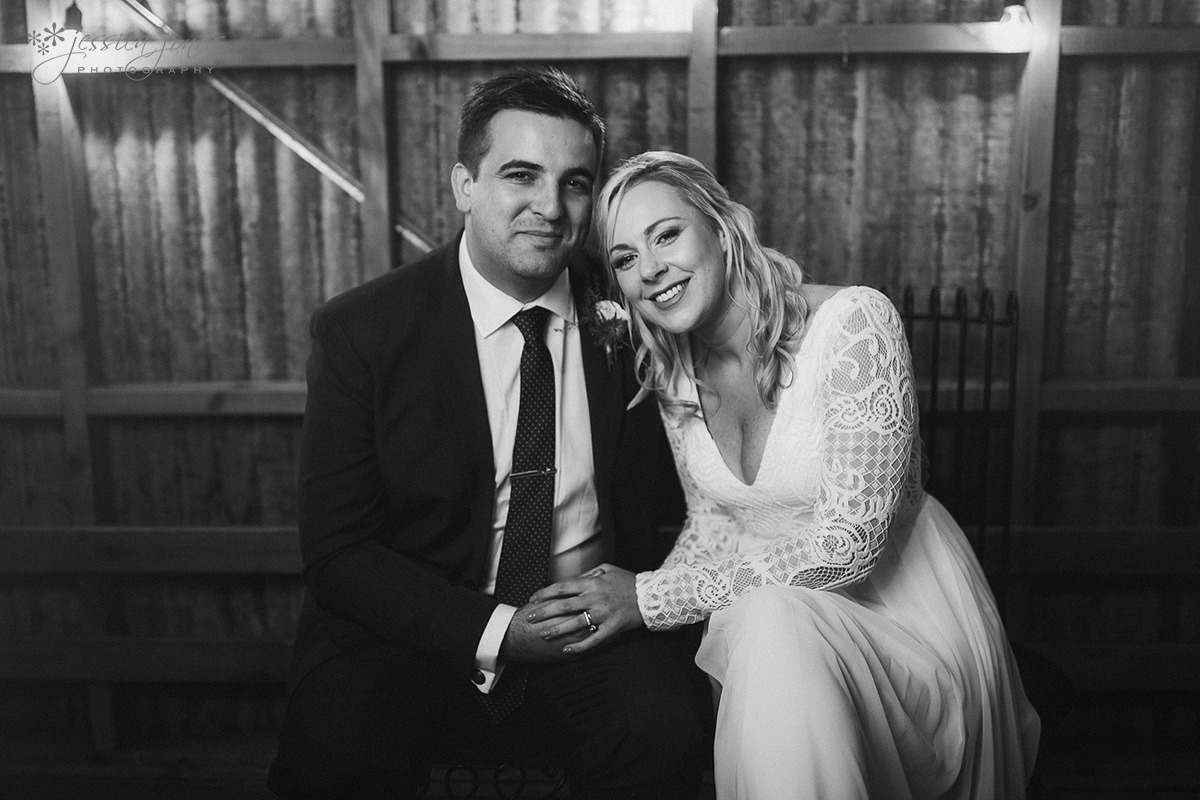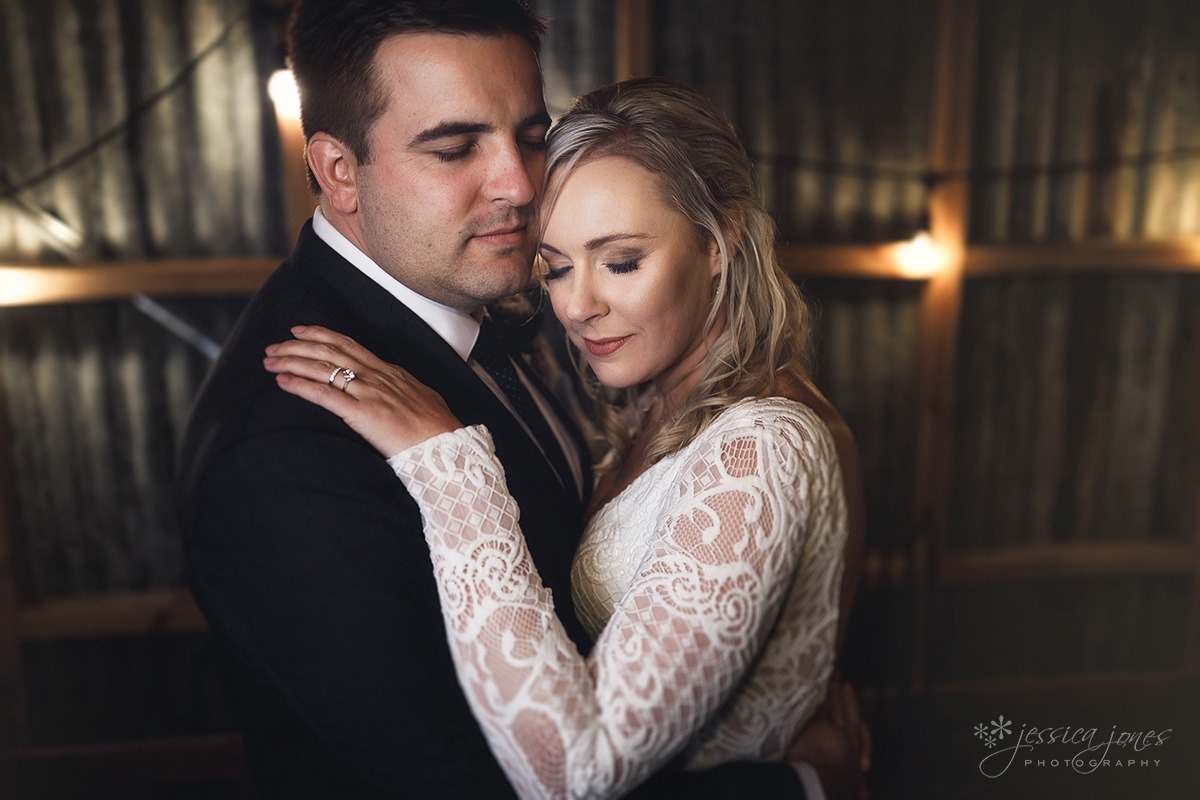 It's obvious that Courtney is pretty, but what I struggle to convey in a simple image is the warmth of her personality. To me beauty starts from the inside out, and thus, even a blind person would find Courtney abundantly beautiful.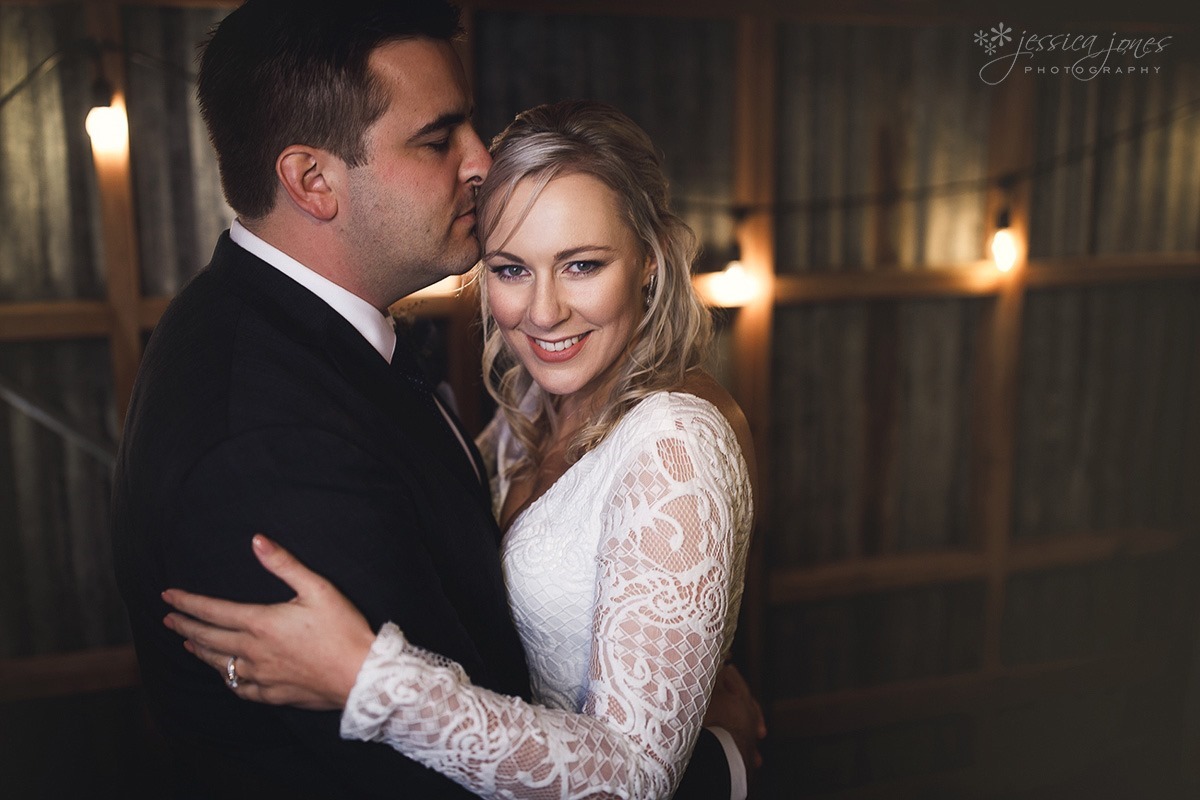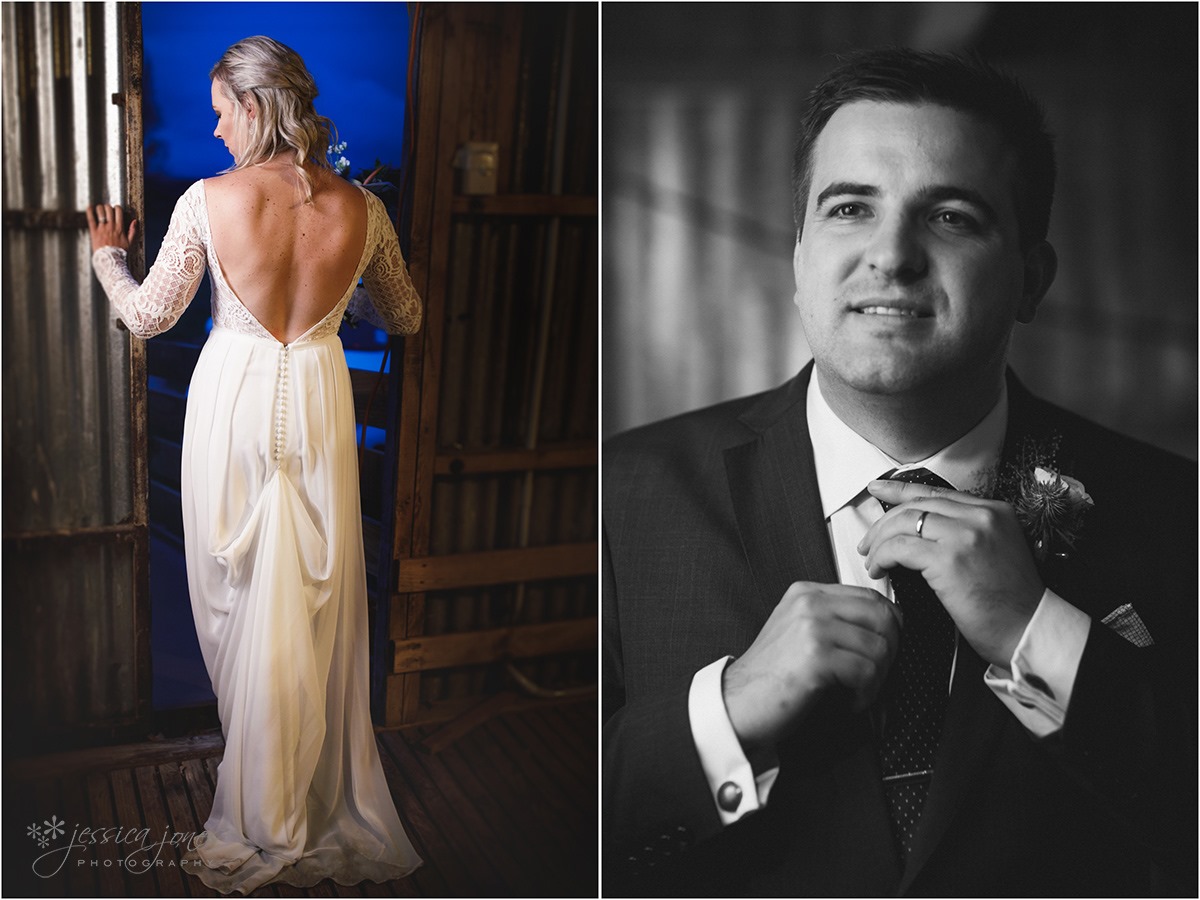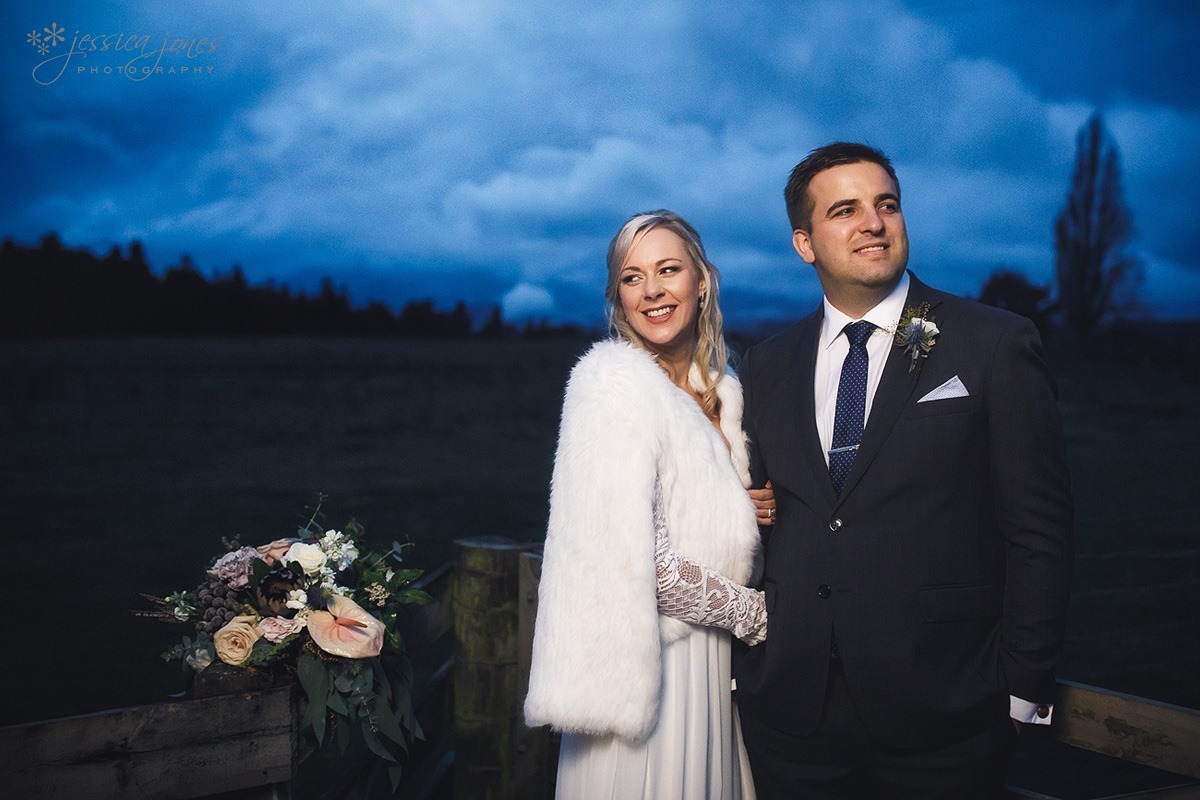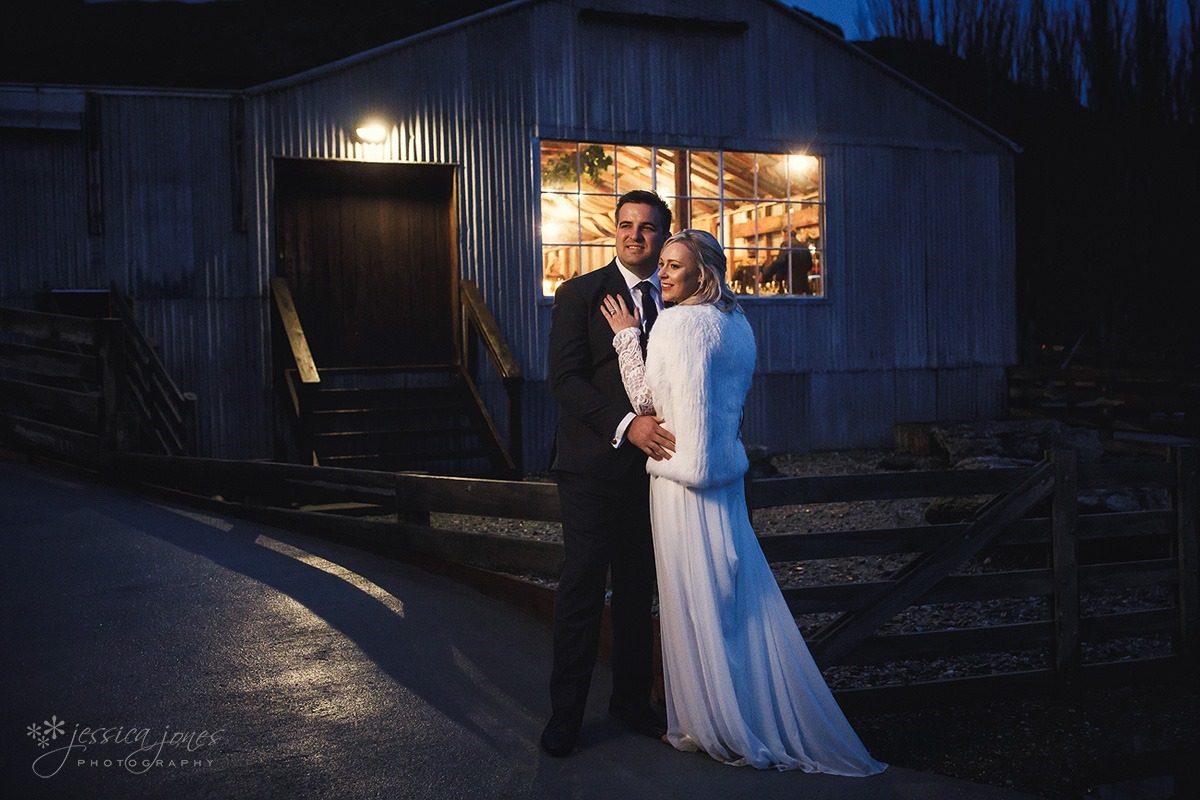 Then the time came to rejoin the guests and really get this party started!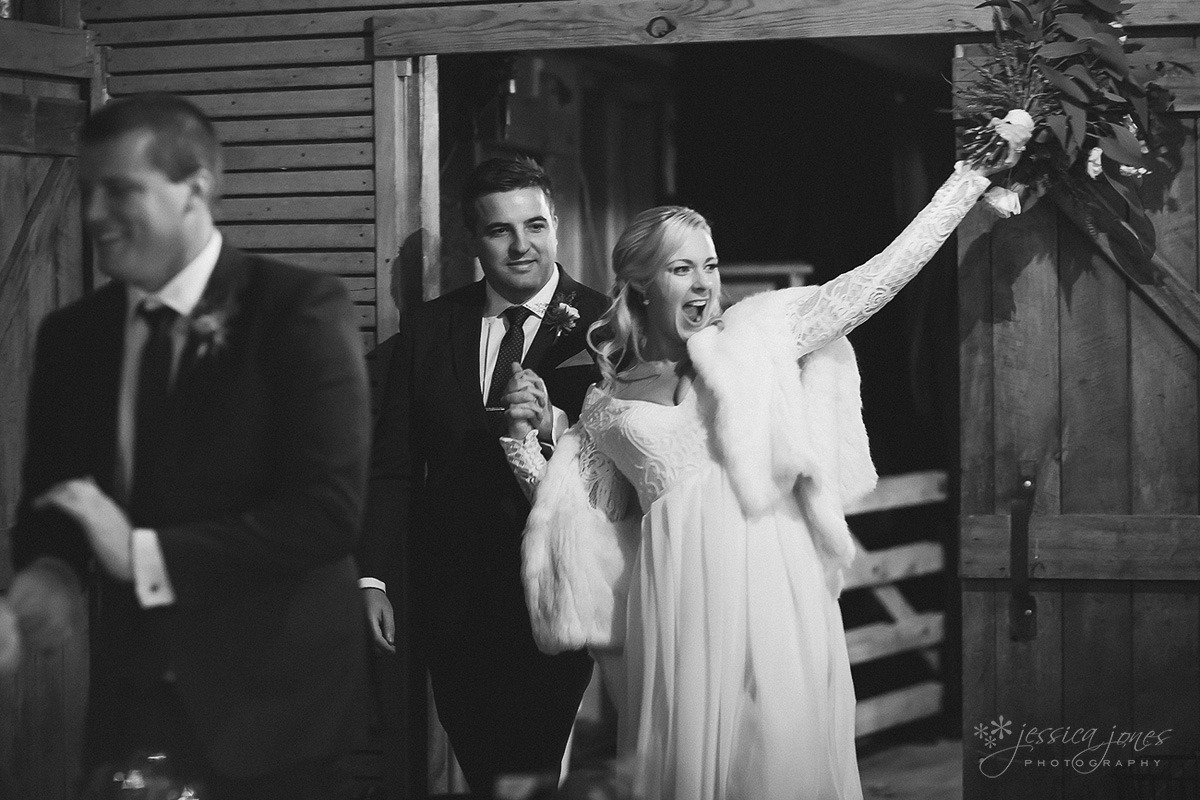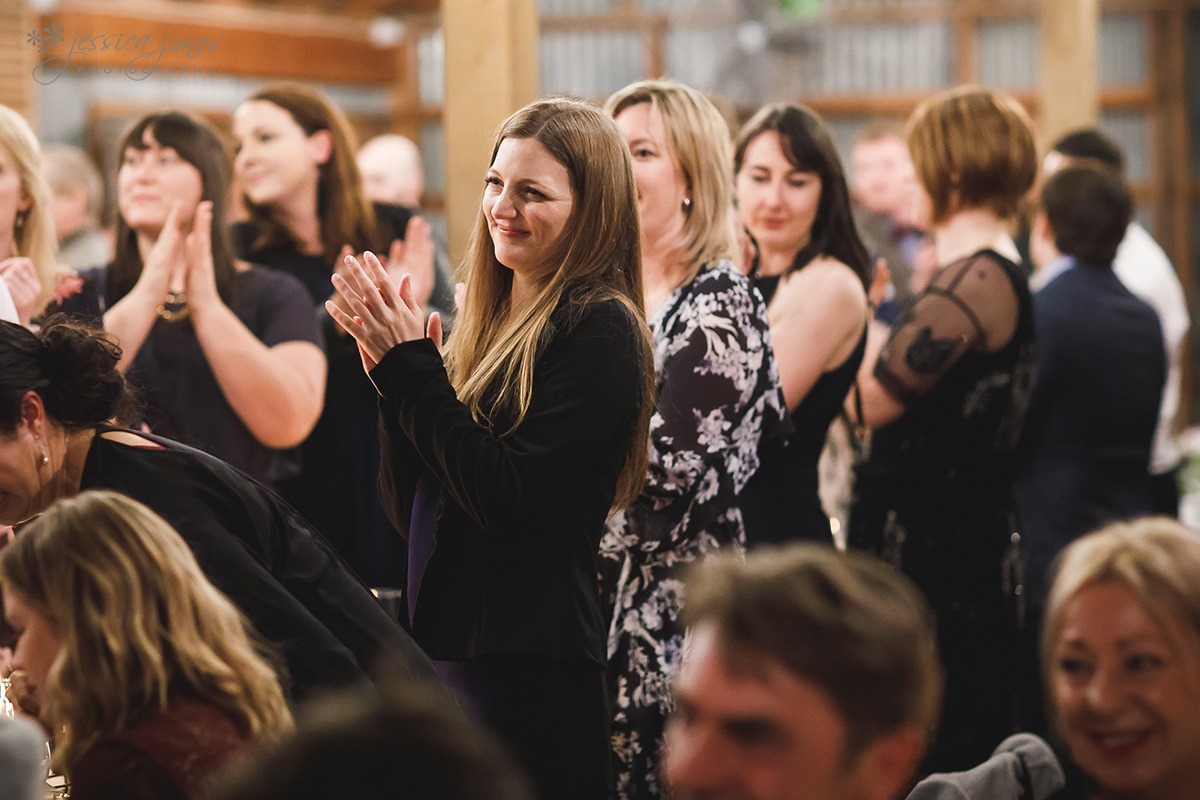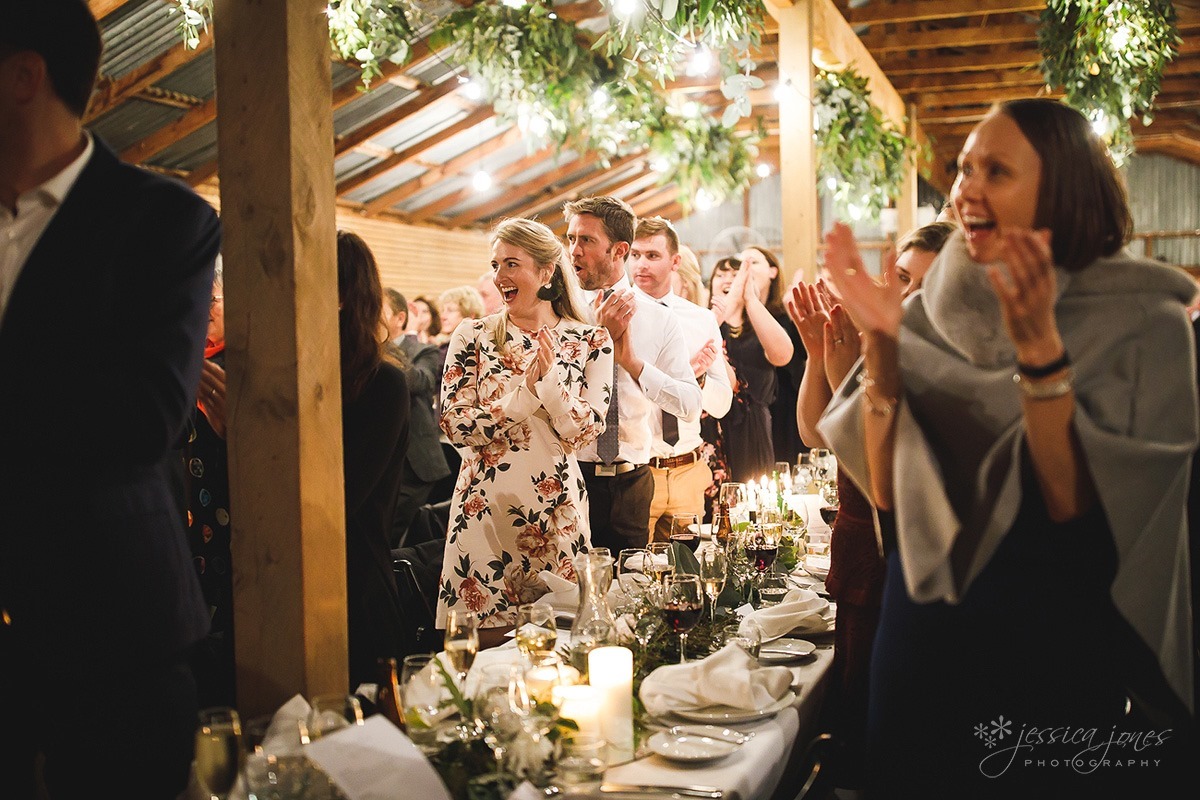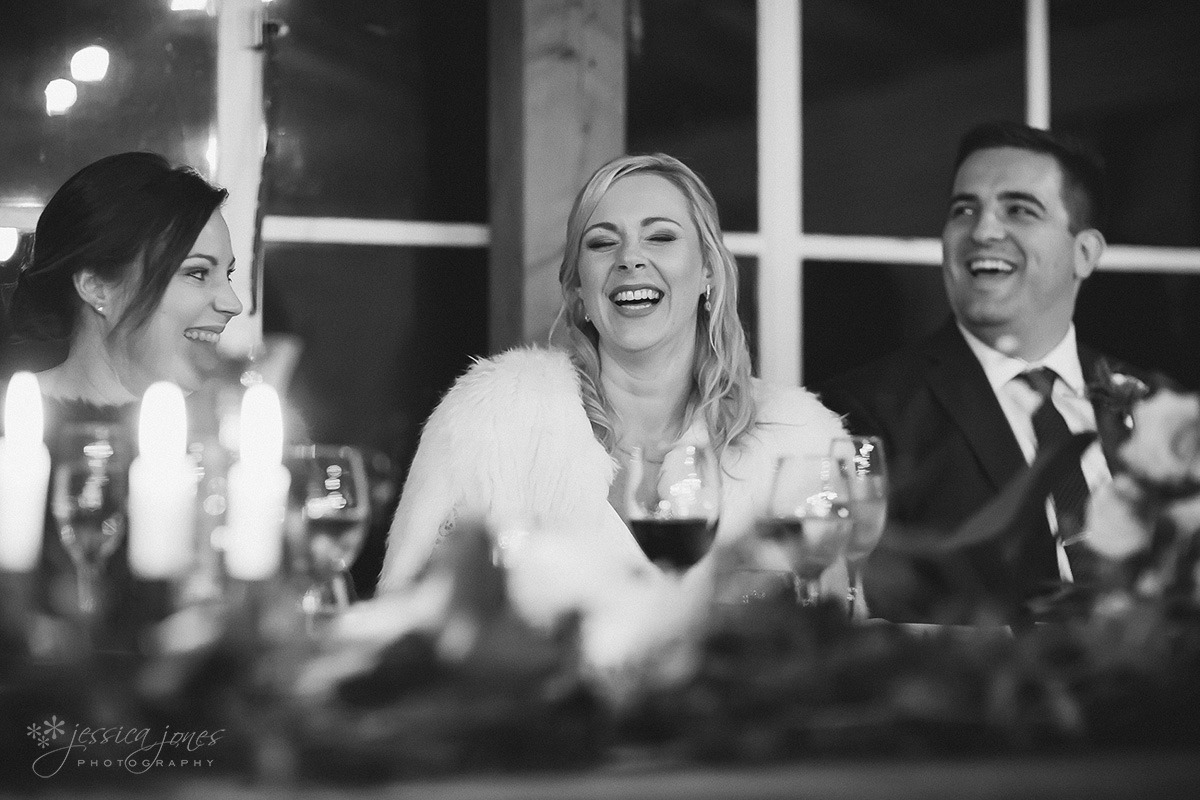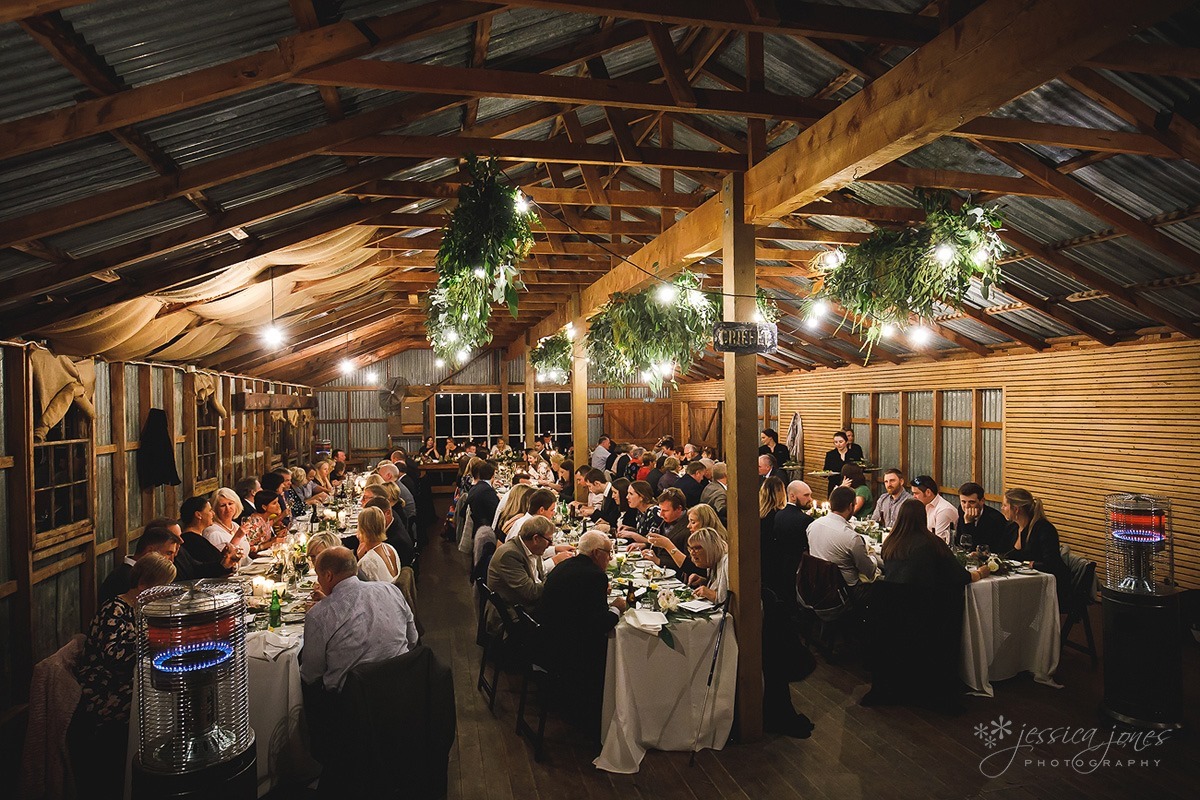 Ohhhhh hello there tiny baby with the scrumptious little face!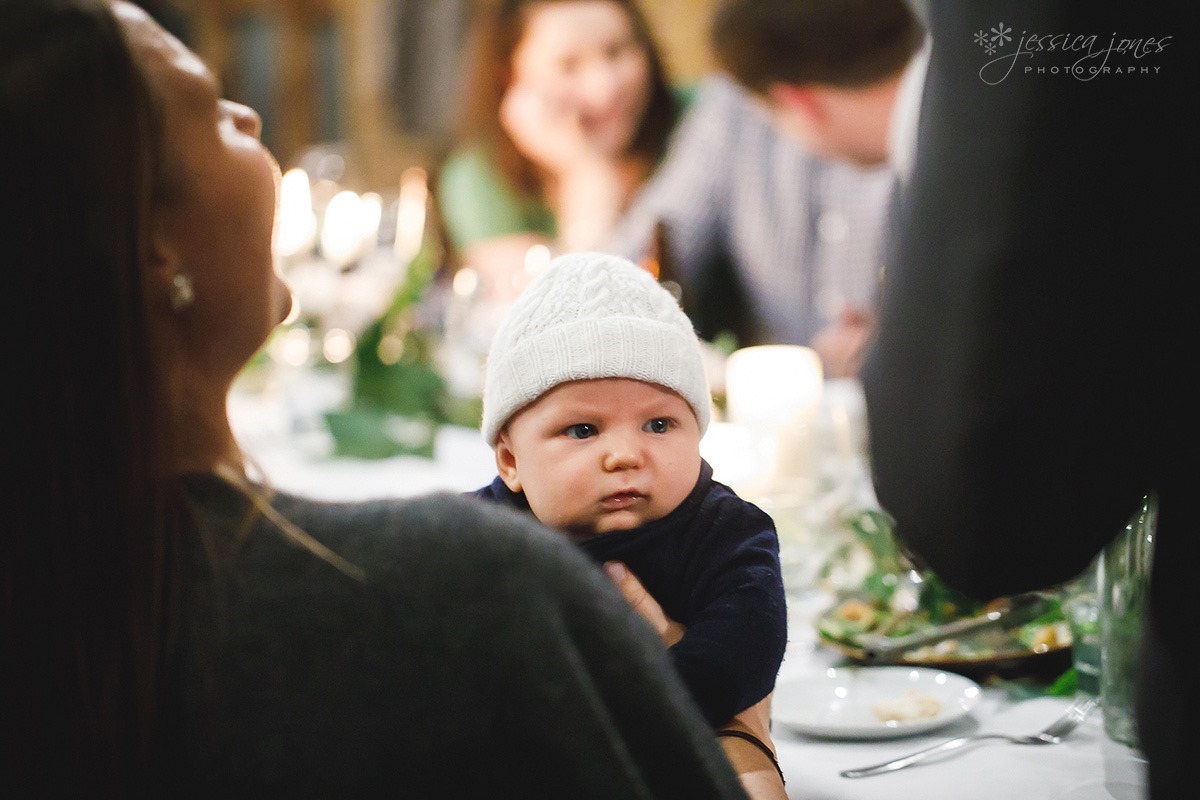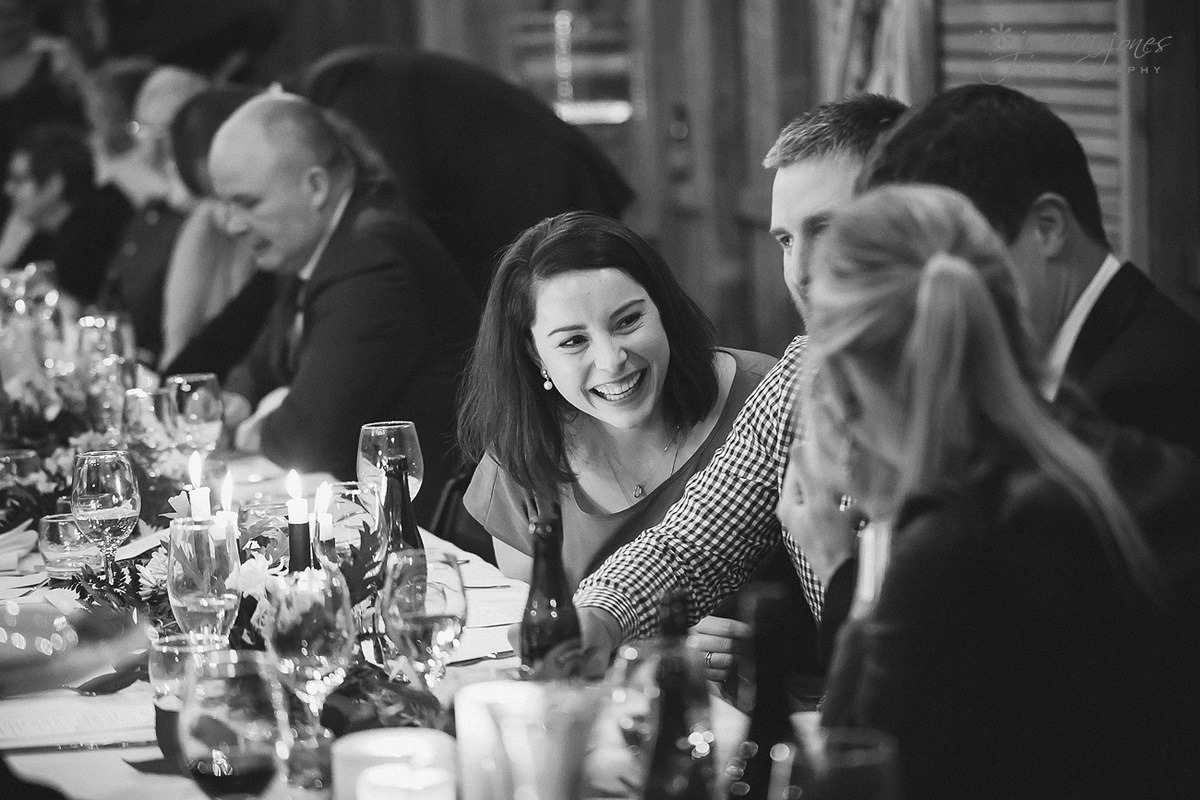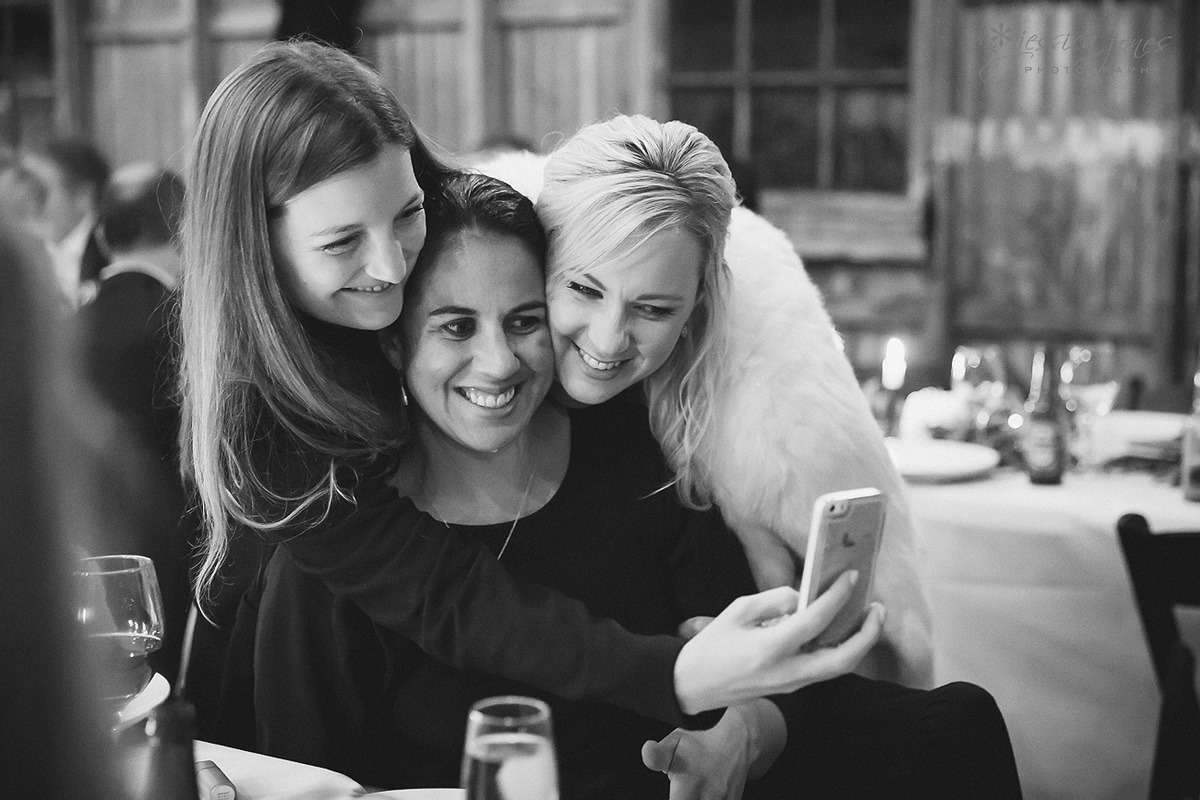 So for those of you who have no idea what you're looking at, this is taken through the window. The left side is obviously the scene outside by the fire, and then the right side is the reflection to inside.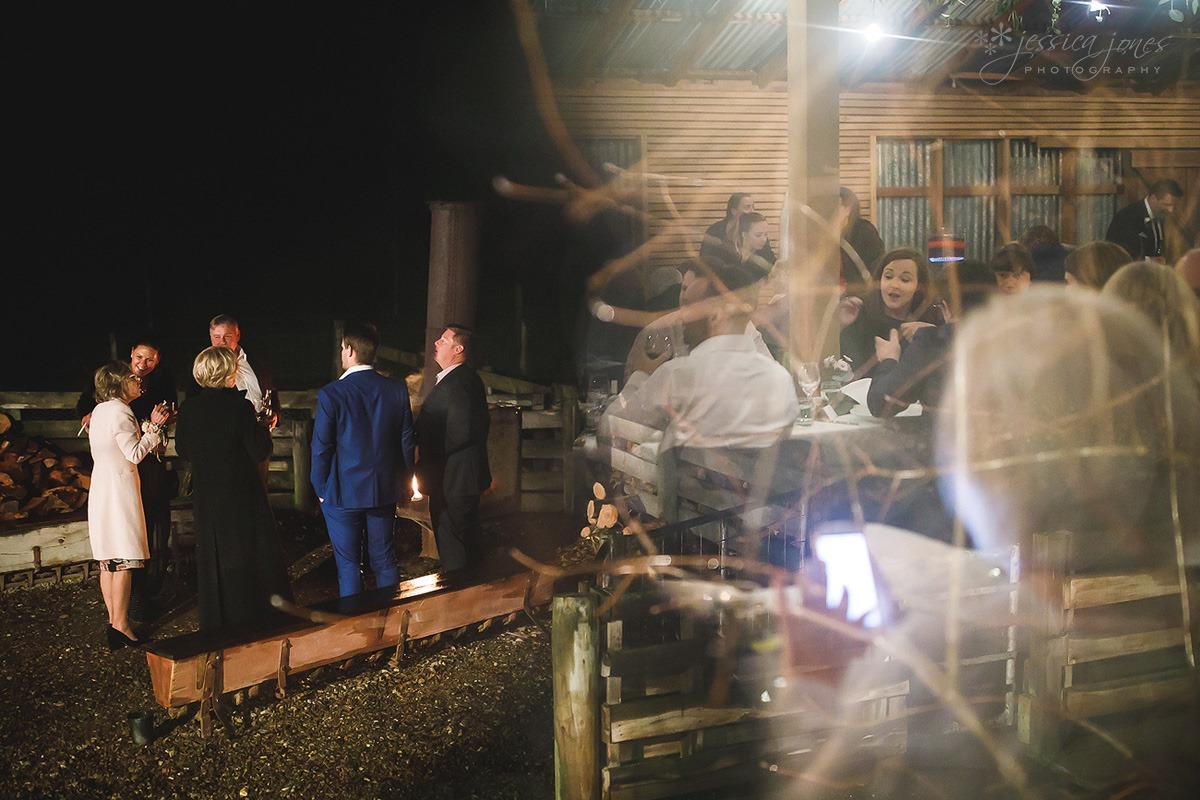 When the Aunties start redecorating the branches on the table, you know you need to keep watching…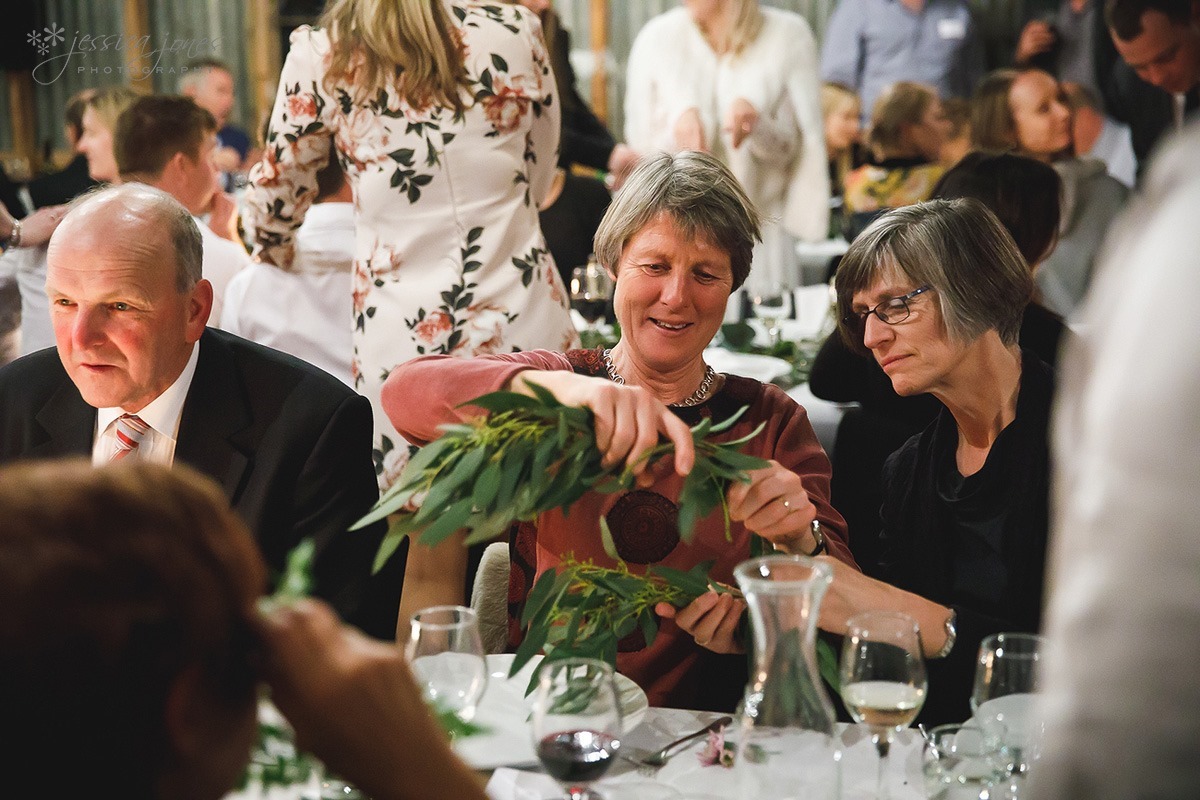 Perhaps there will be a new type of fascinator on the market after this?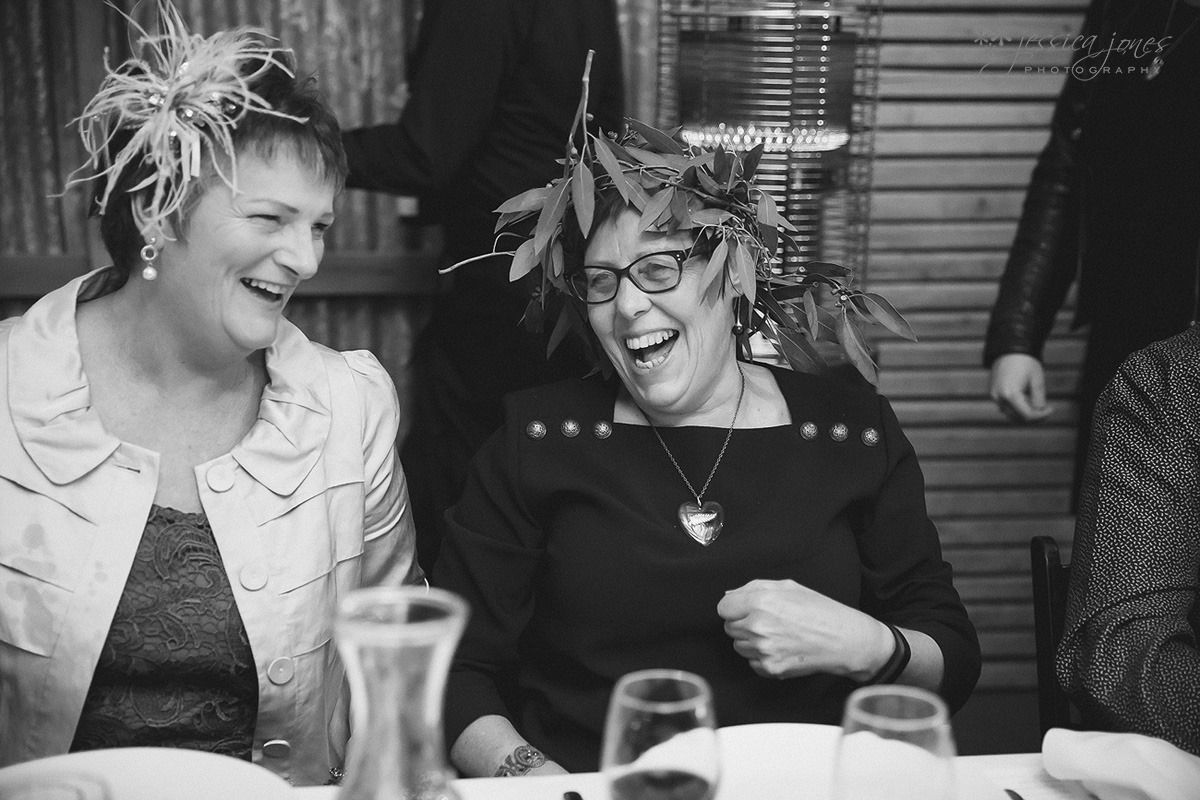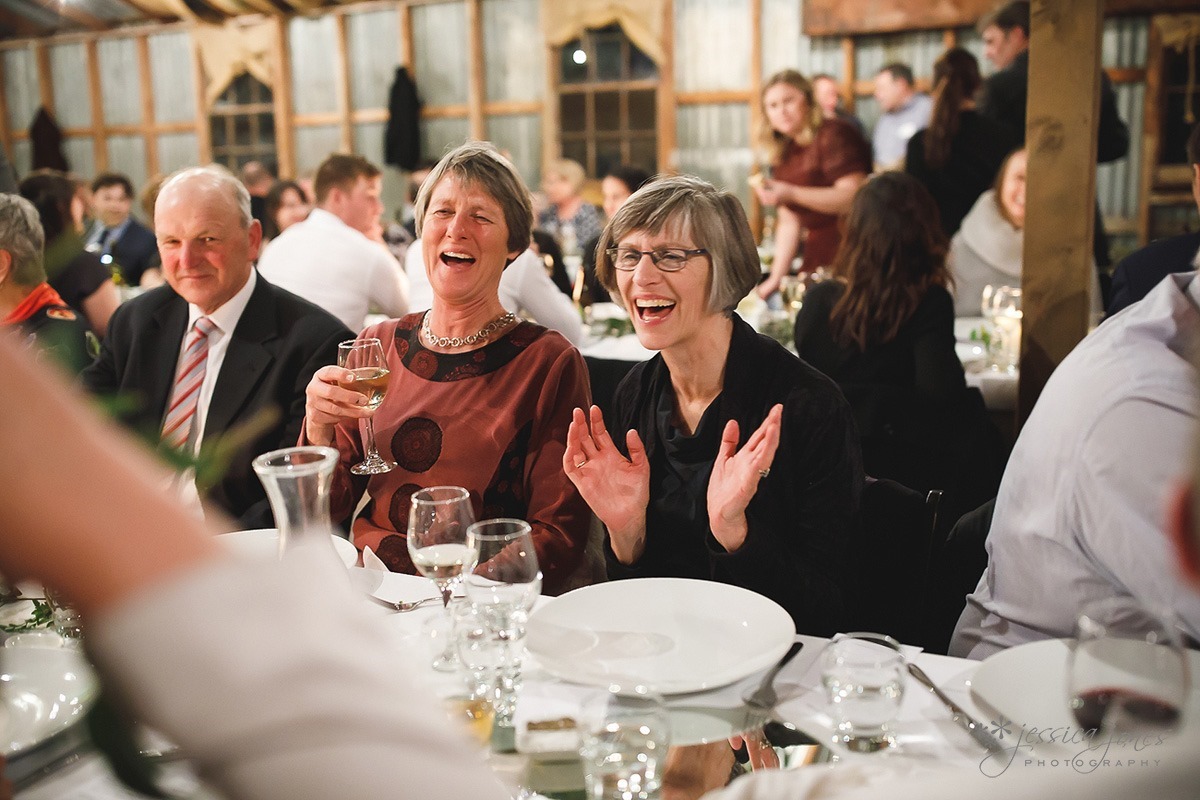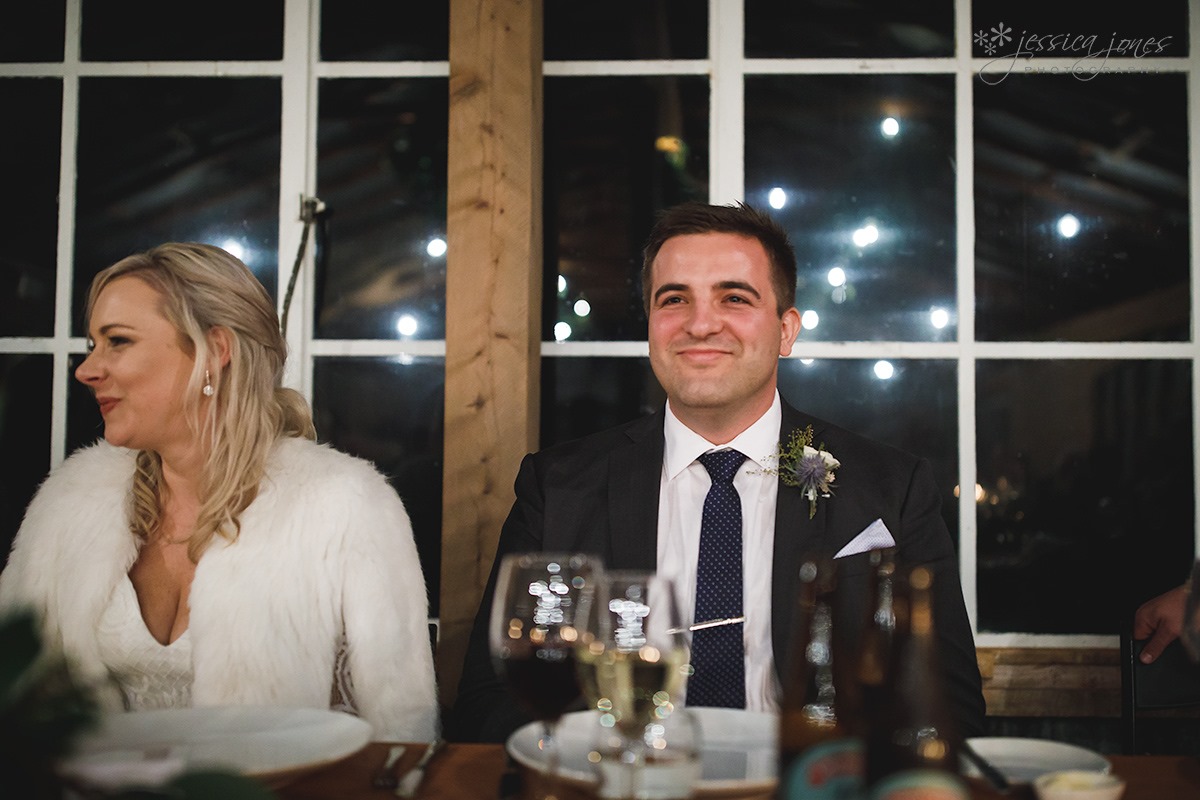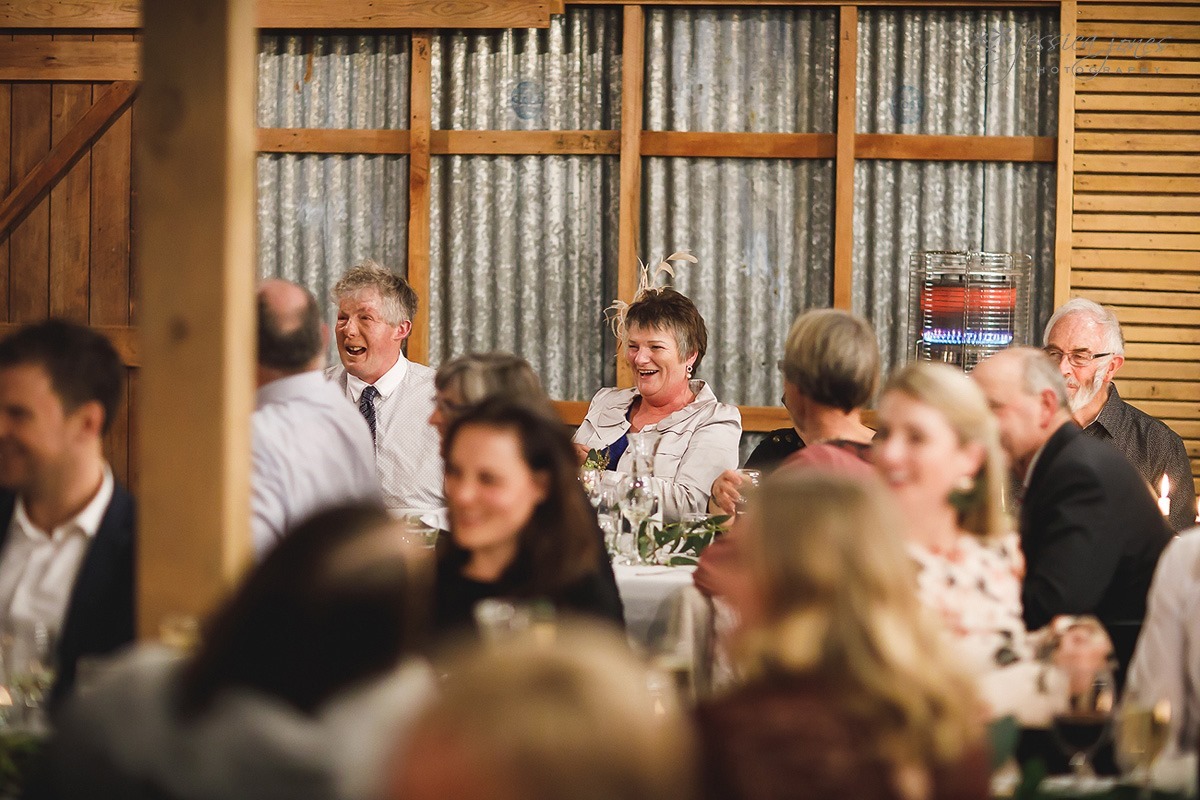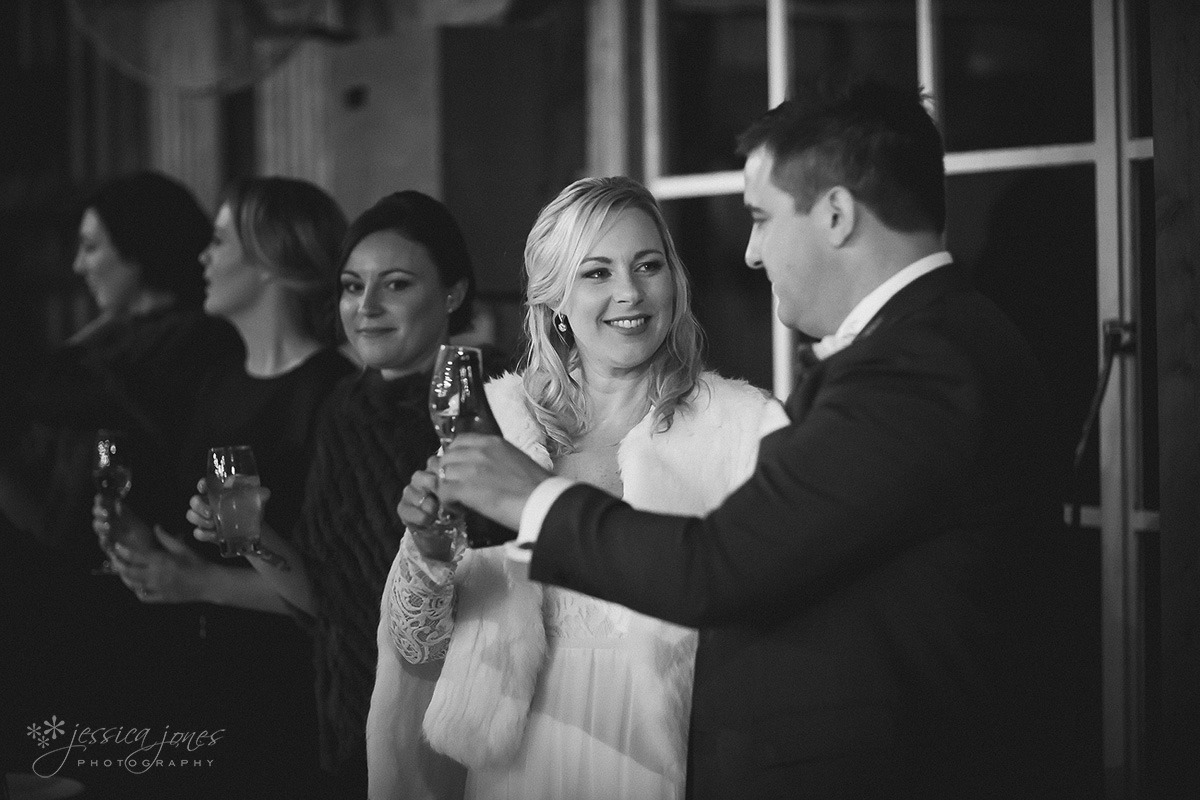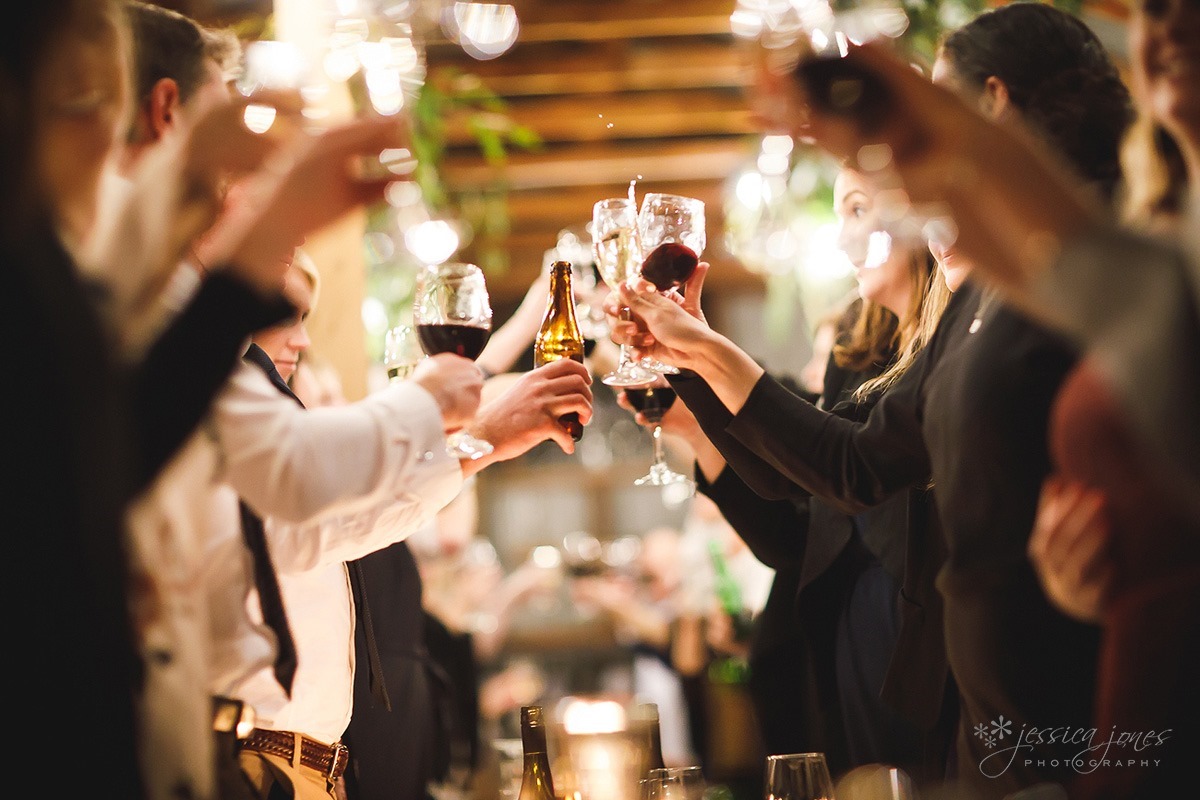 Yummo food by Artisan Catering!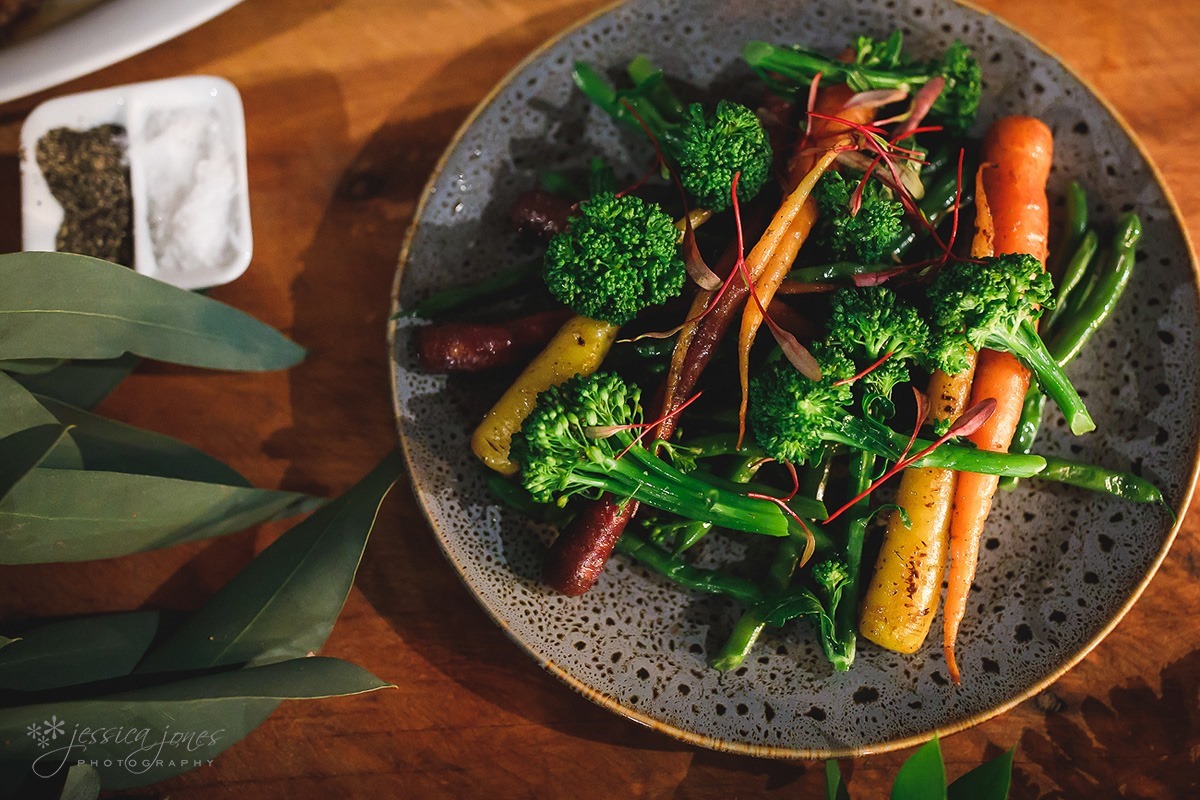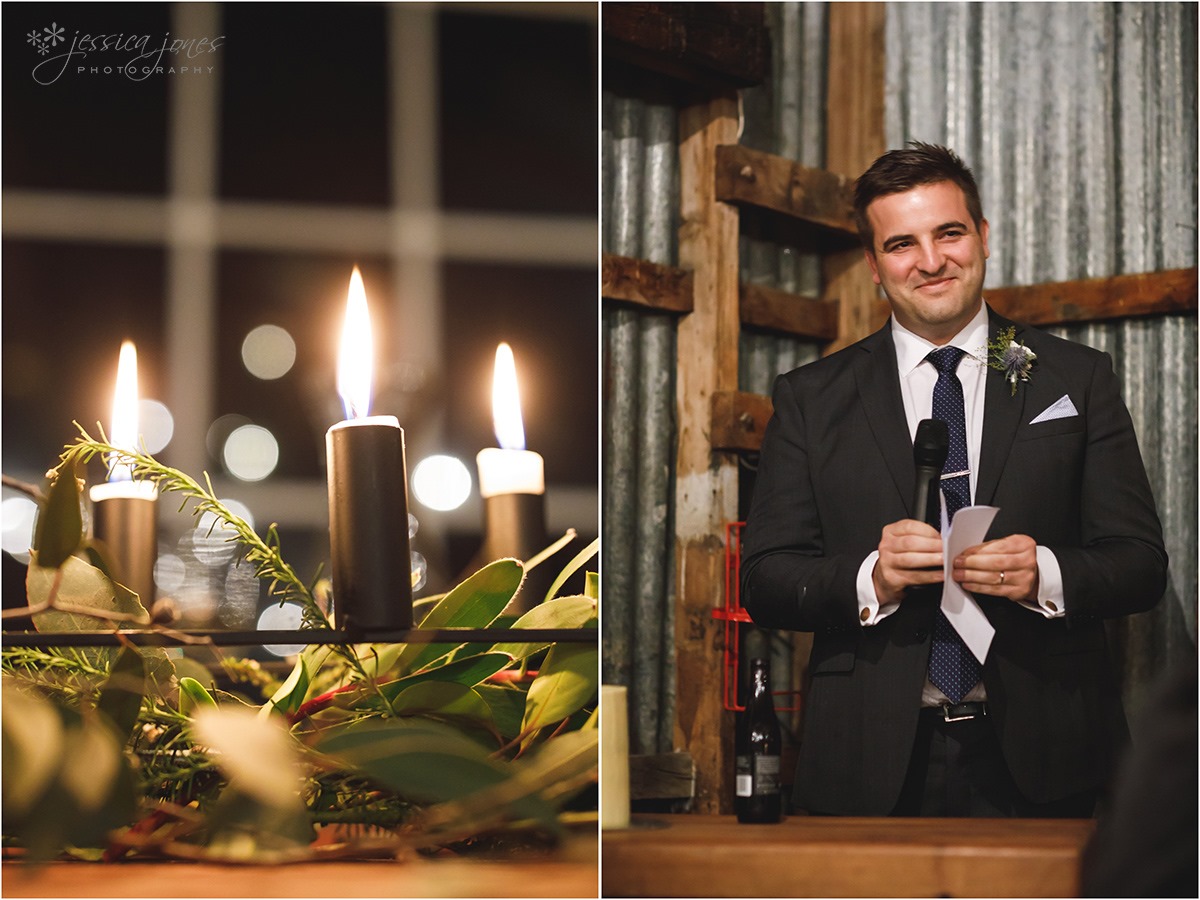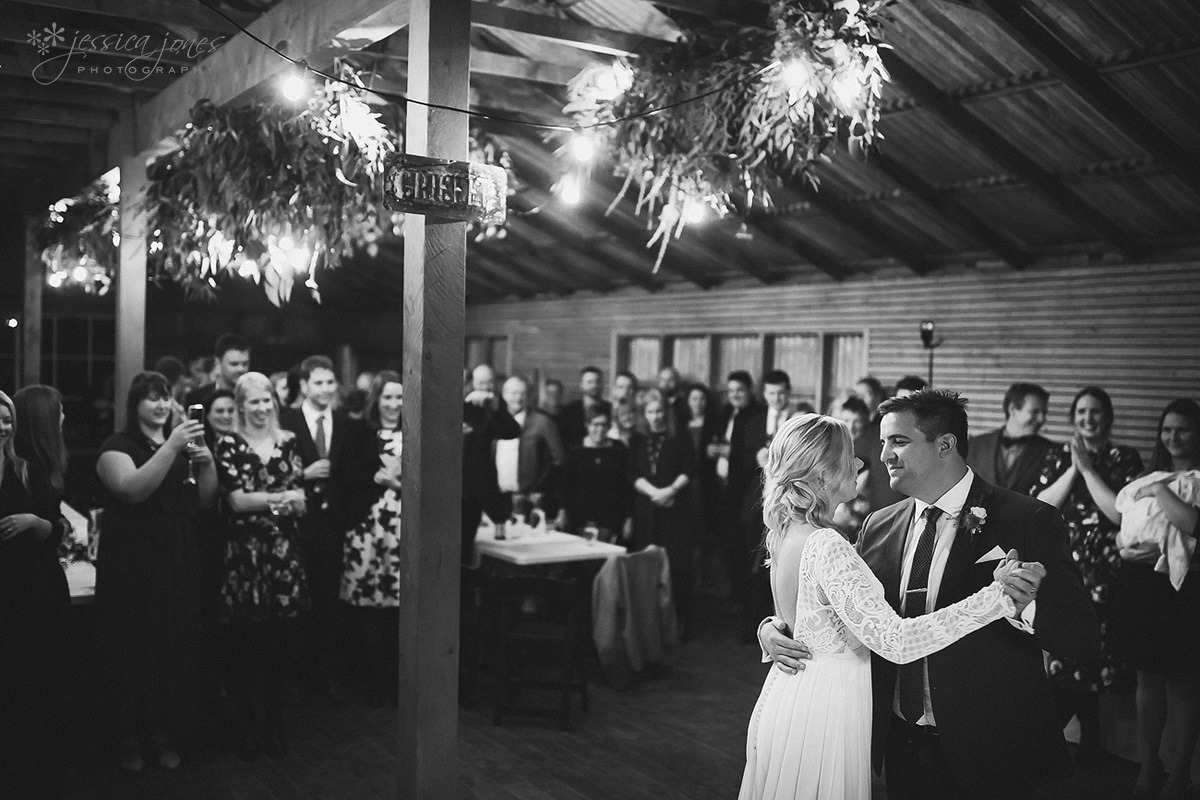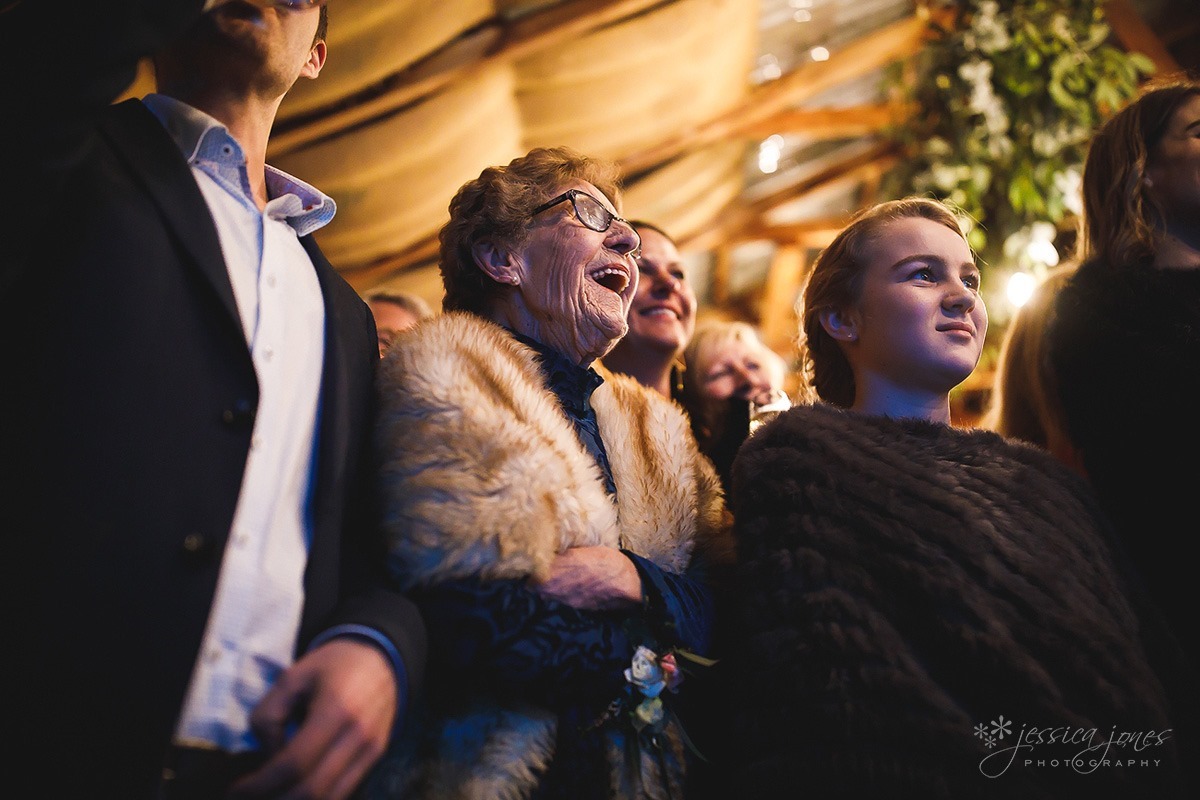 When your wedding feels like this, you know you've won. Let it rain, let it rain.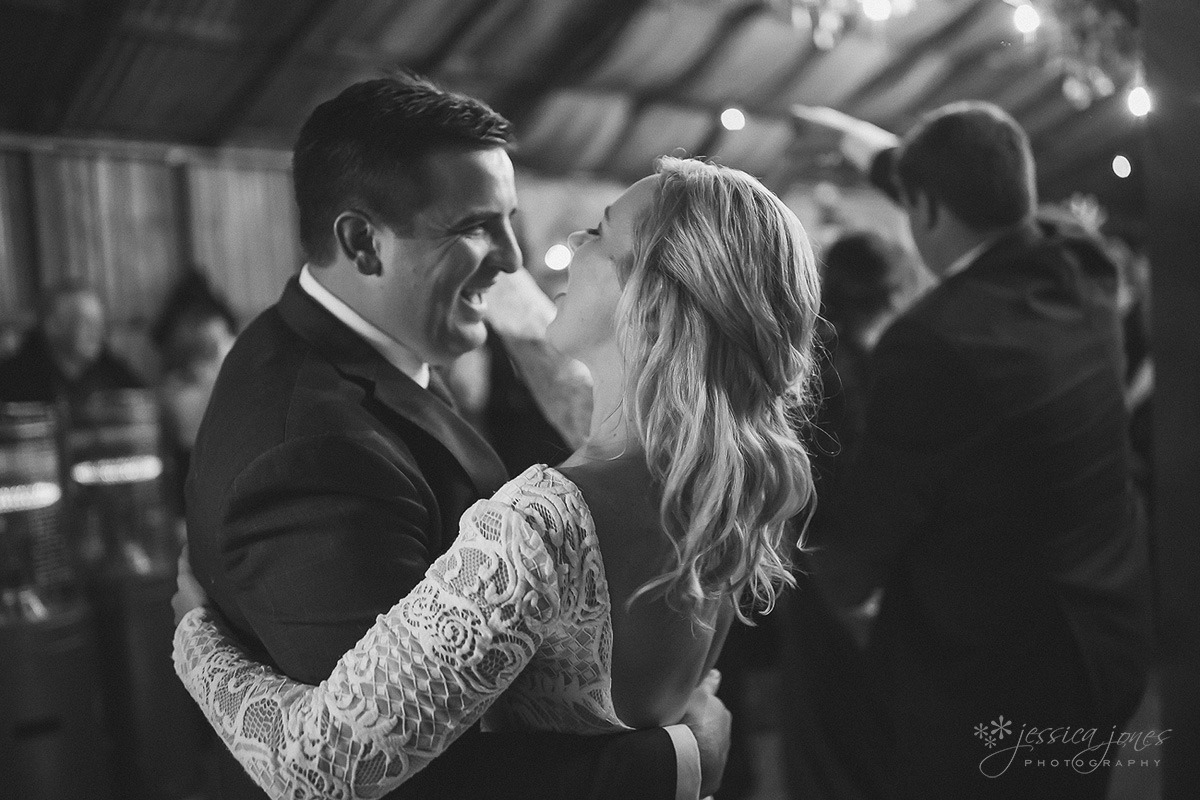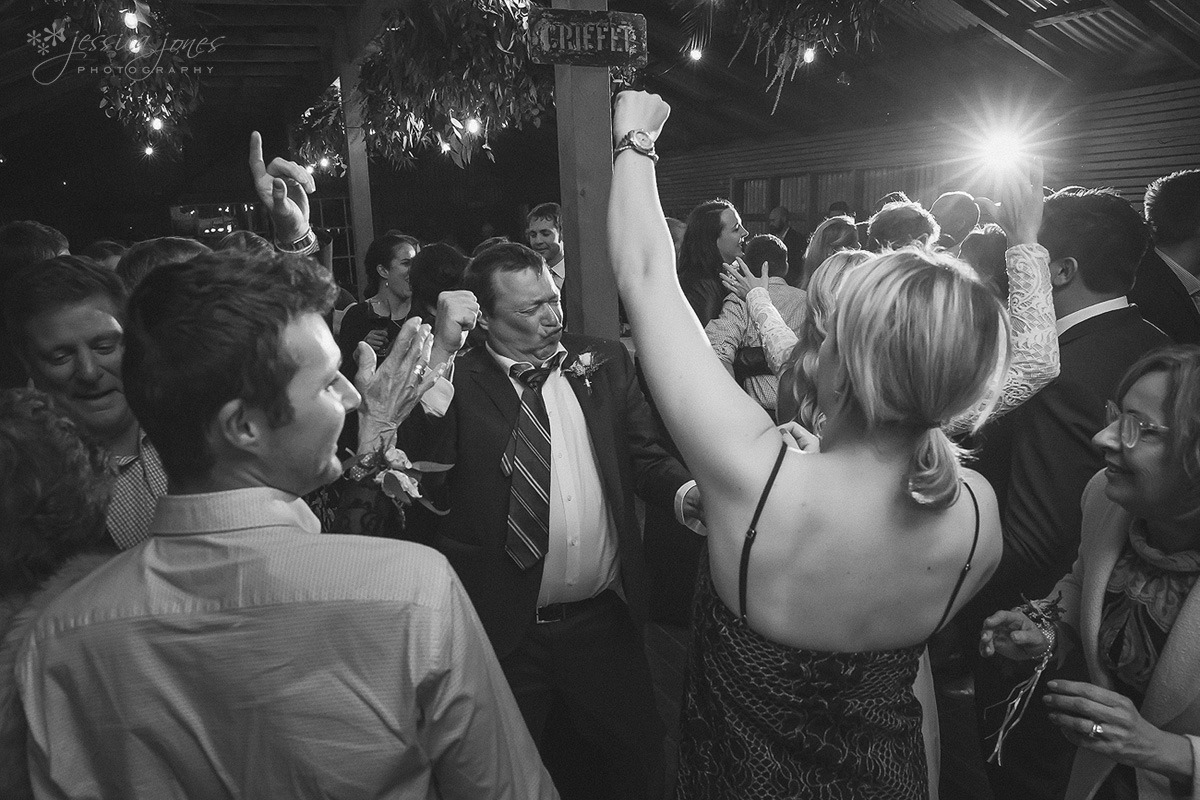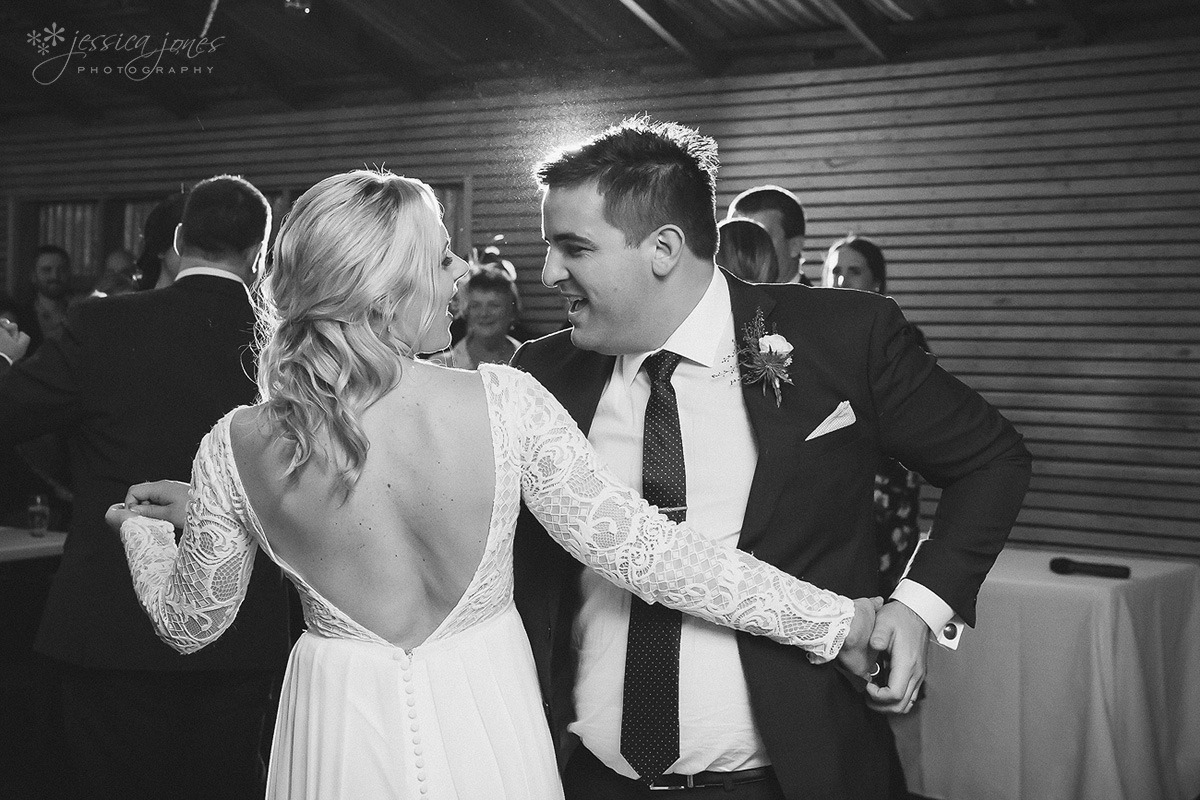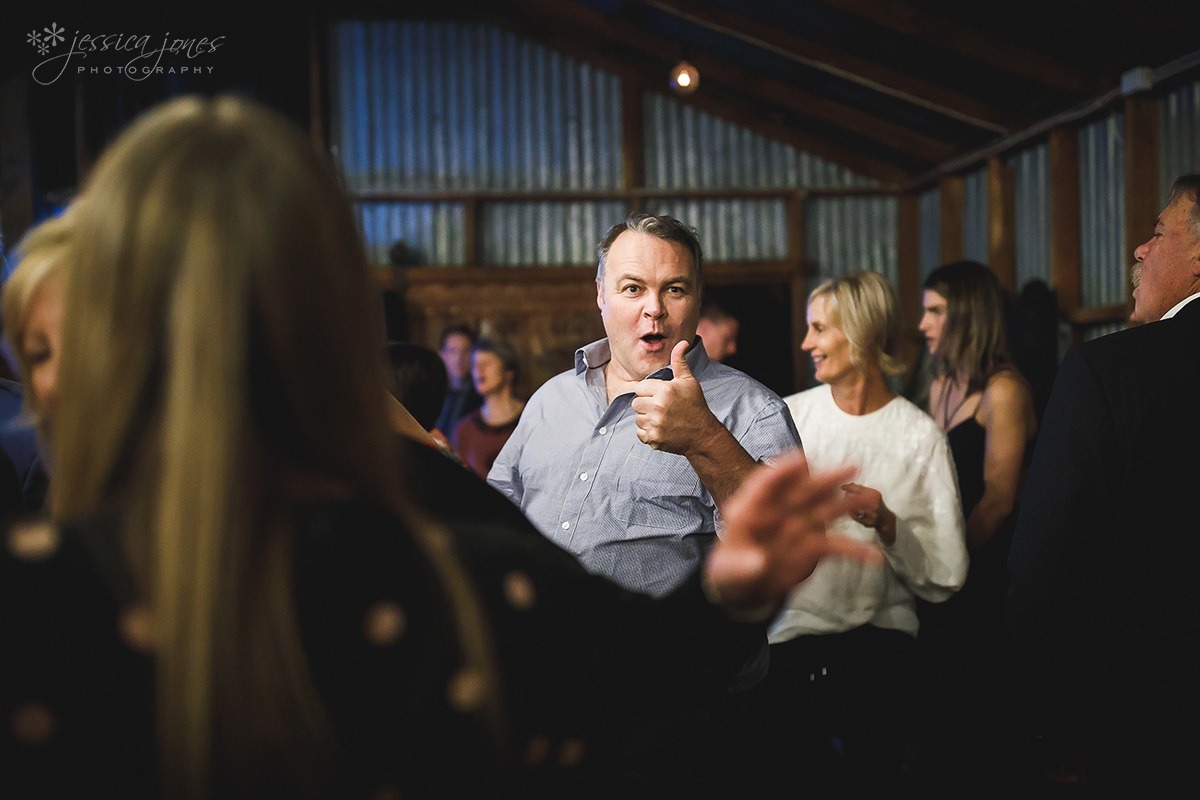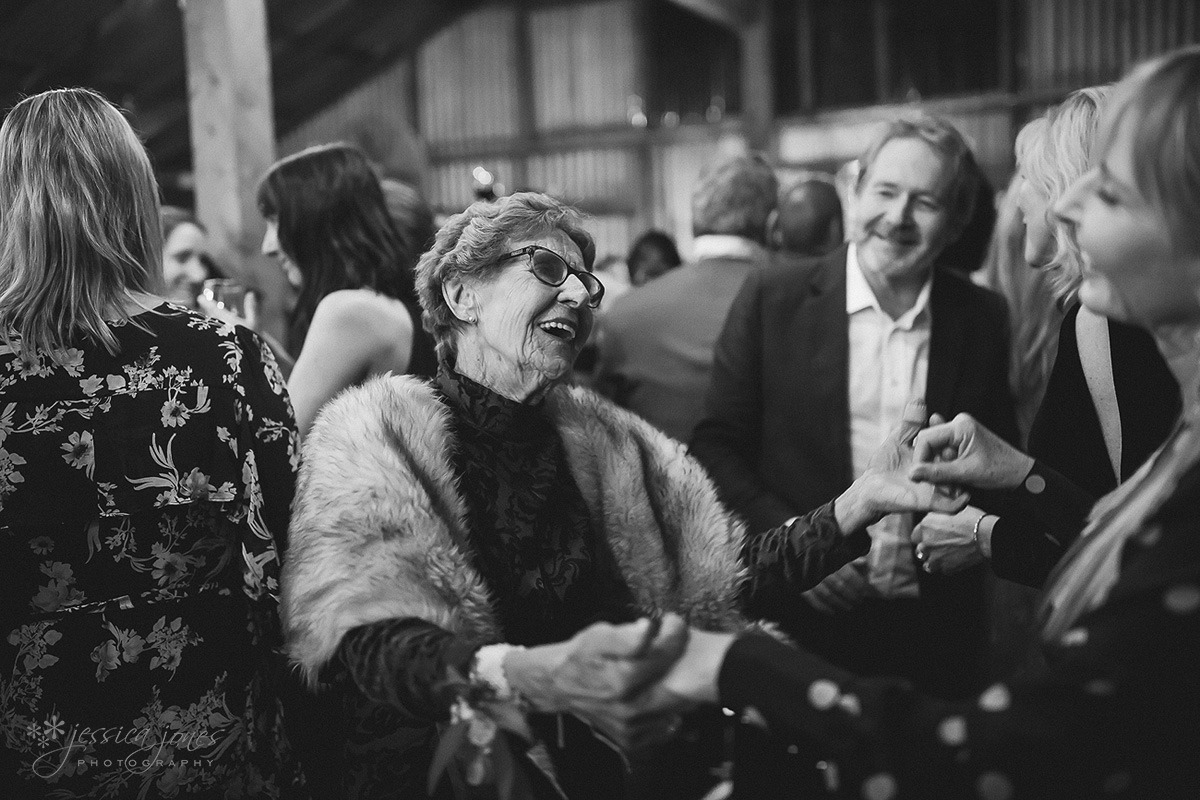 Right before we left the rain had subsided enough to make the most of the lights outside.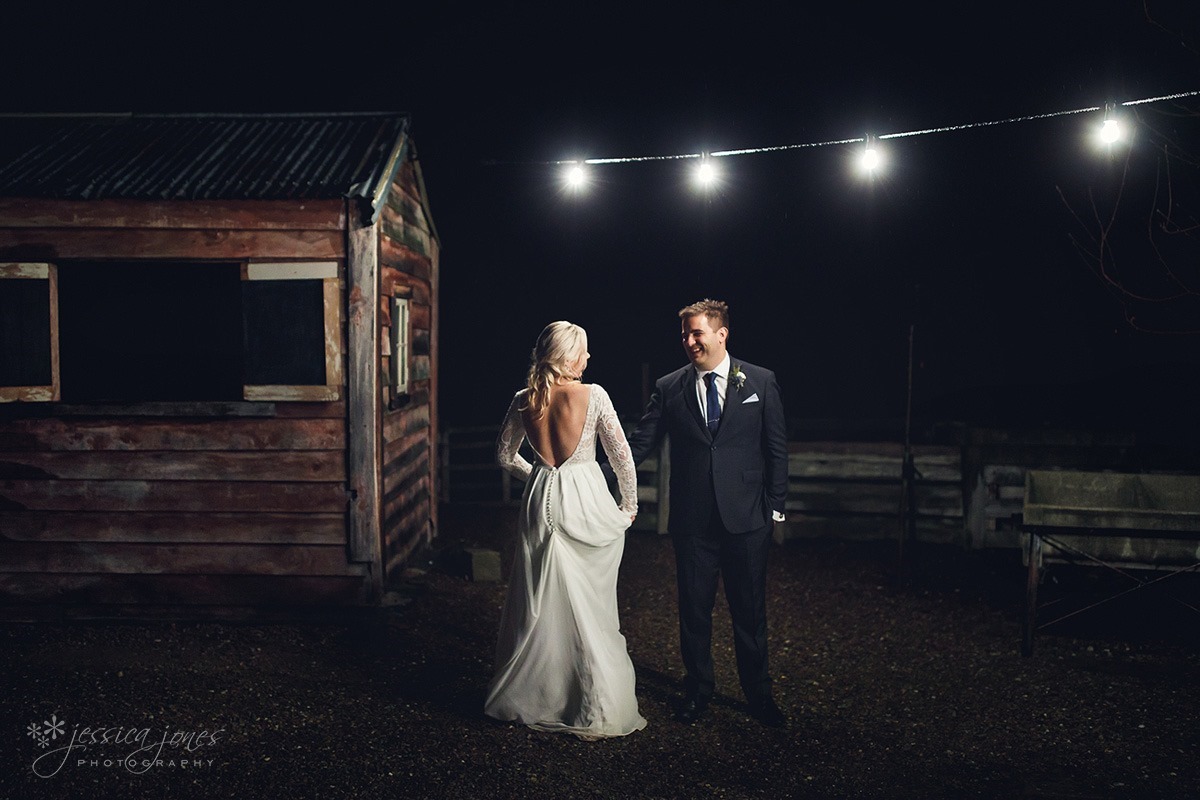 So typical of Paul to find a cool reflection, none of the rest of us even considered the puddles as anything more than wetness to be avoided!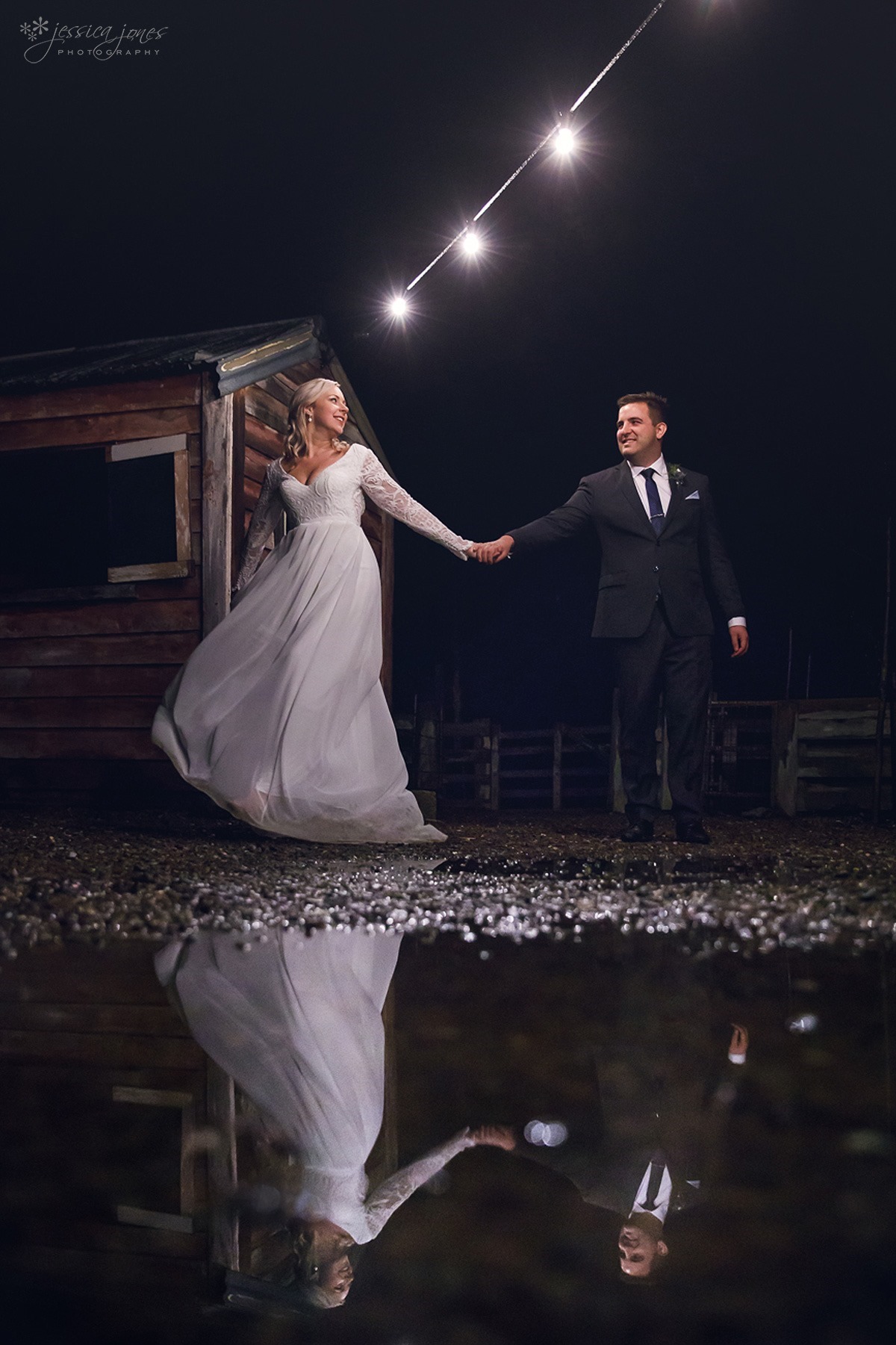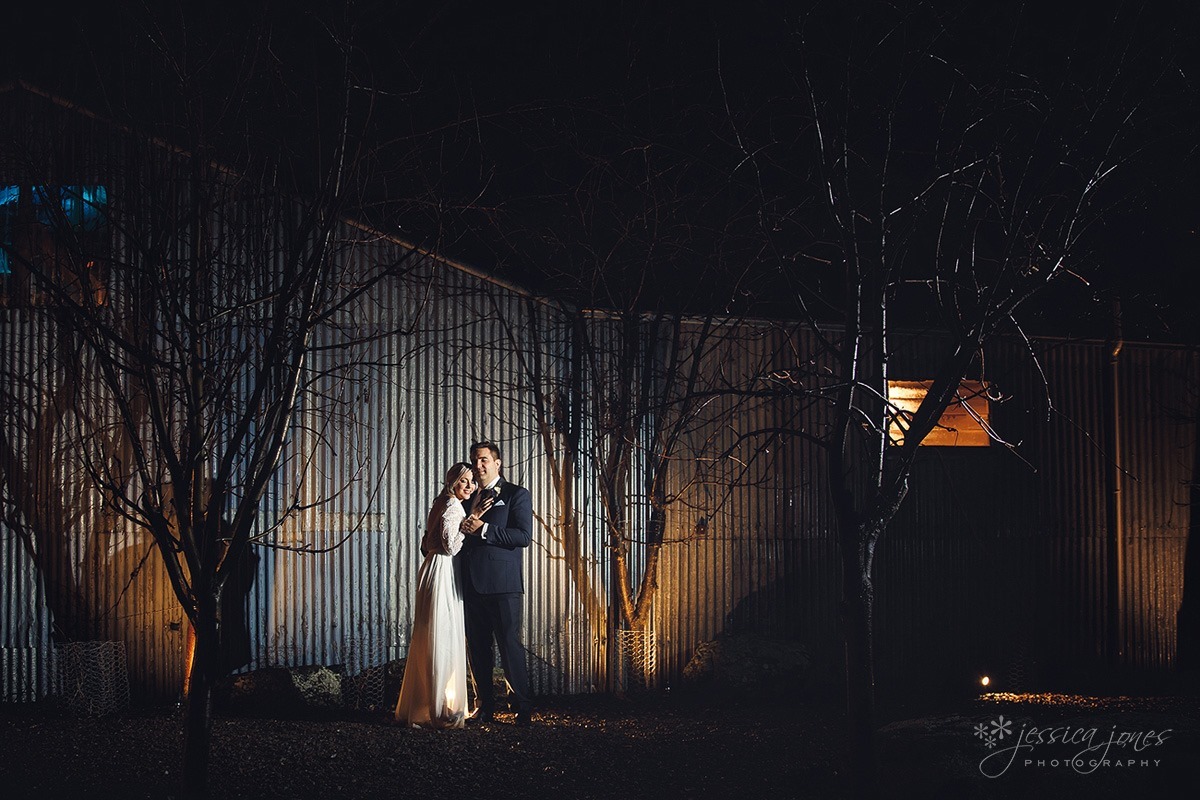 A puddle. I know, right?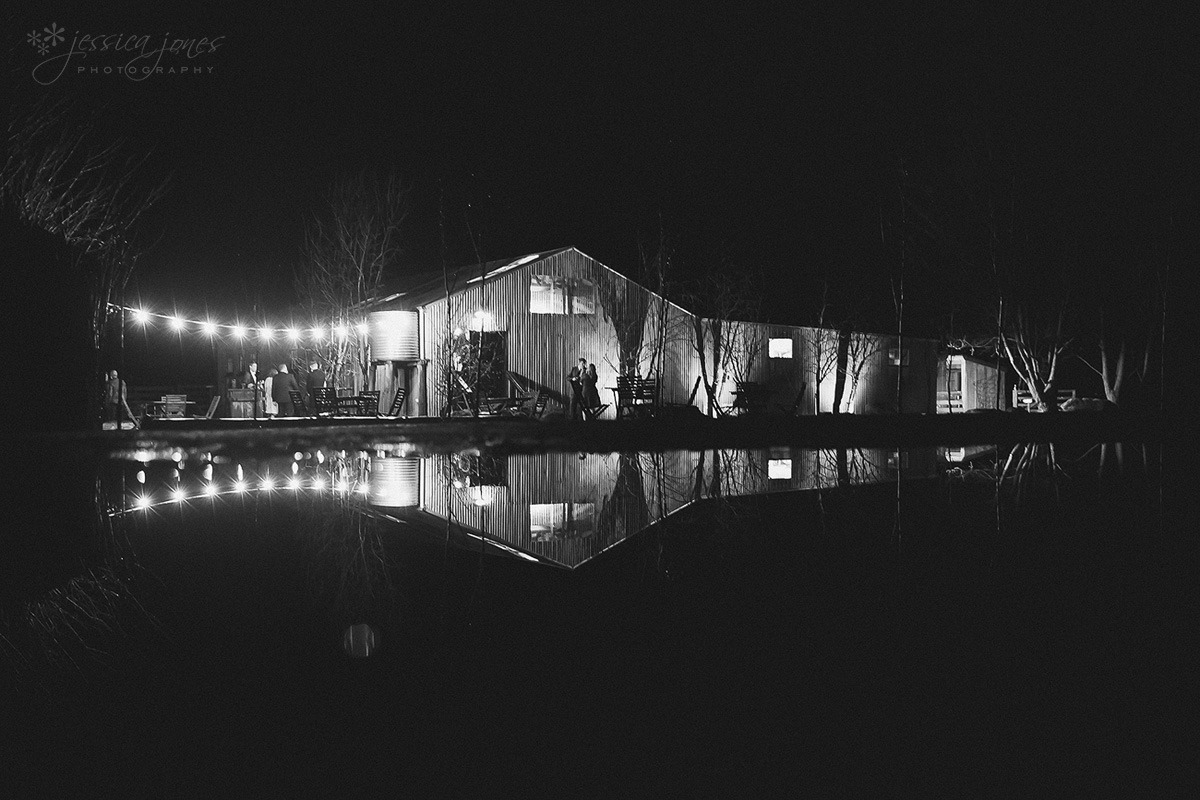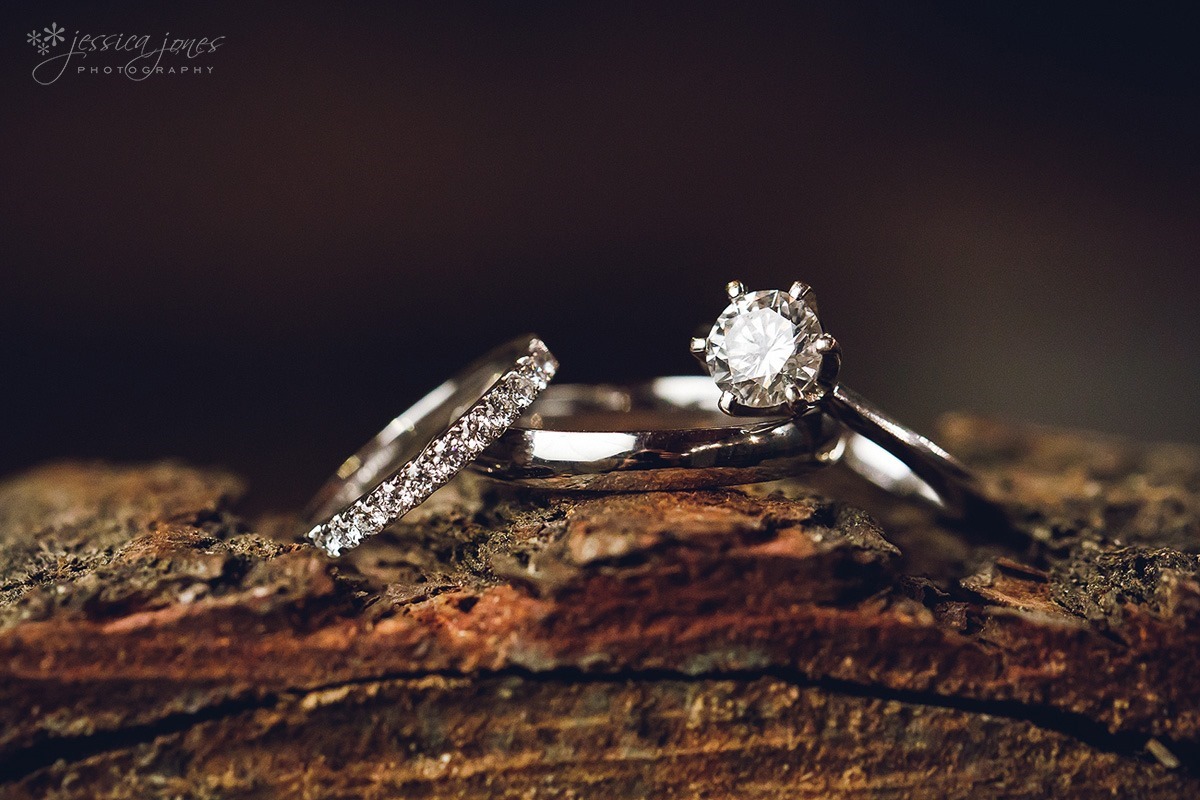 Courtney and Kieran, what a total blast we had travelling down to Wanaka to capture your amazing day. Thanks for the laughs and the hugs and the brilliance of your love for each other.