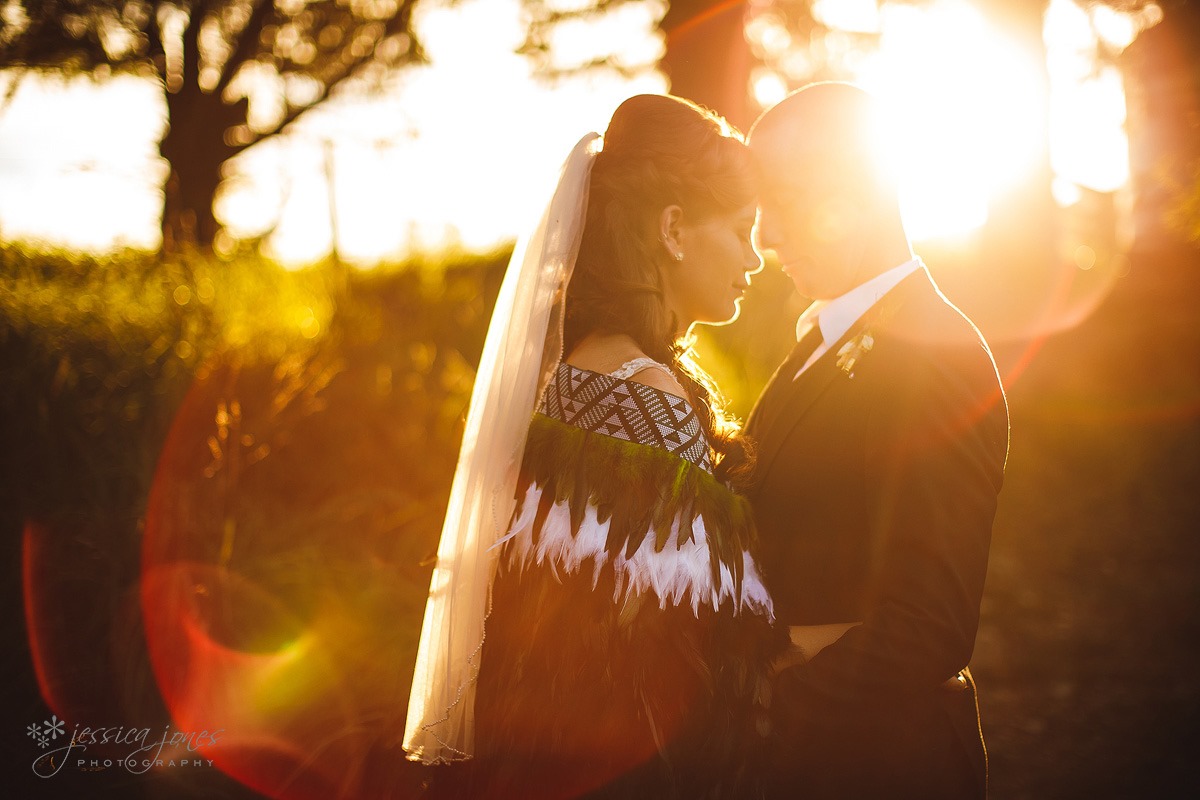 So much can happen in a decade, in one way it feels like ten years can go by so quickly, (especially when you've already got several decades under your belt!), but then when you look at how life has changed in those years you realise how significant they've been. For Jess and Scott the last ten years have been utterly life changing. They've met the love of their life, created a home together, made two incredible (and ohmygoodness HANDSOME) little boys, and on Saturday they wrapped the decade up by promising to be by each other's side for every decade still to come. It was beautiful indeed.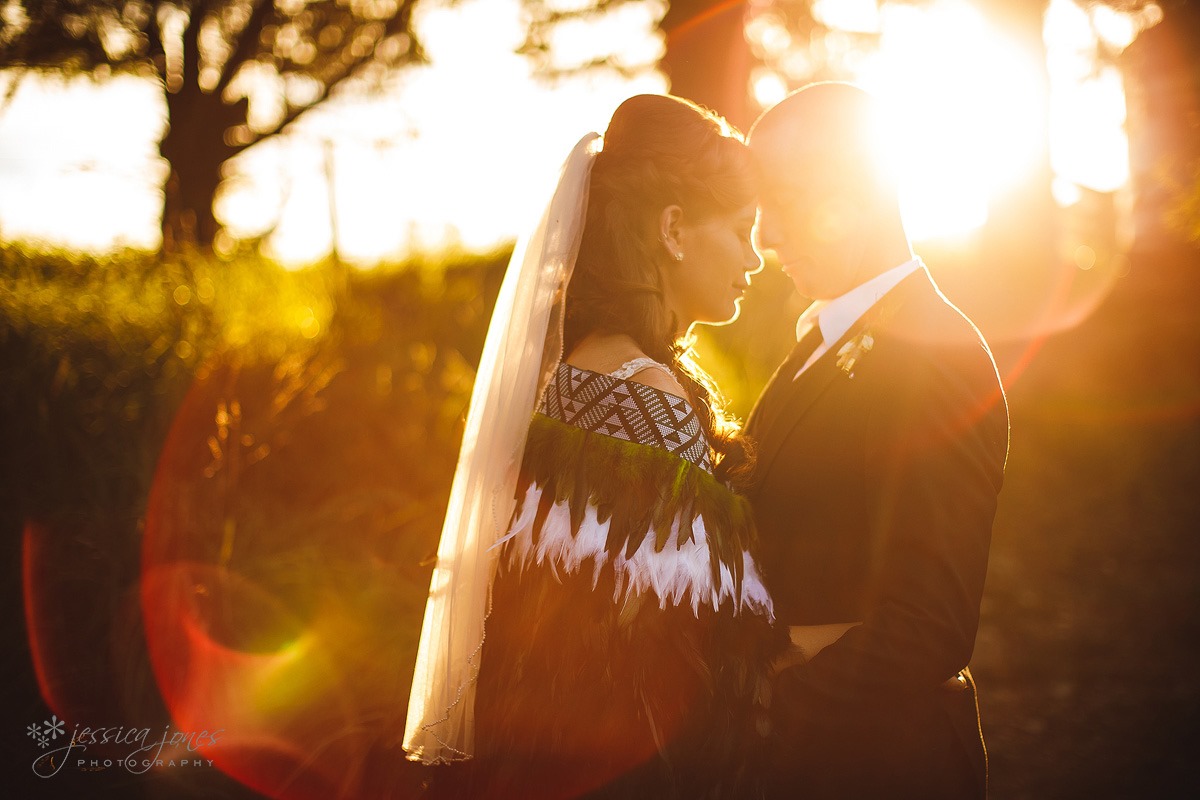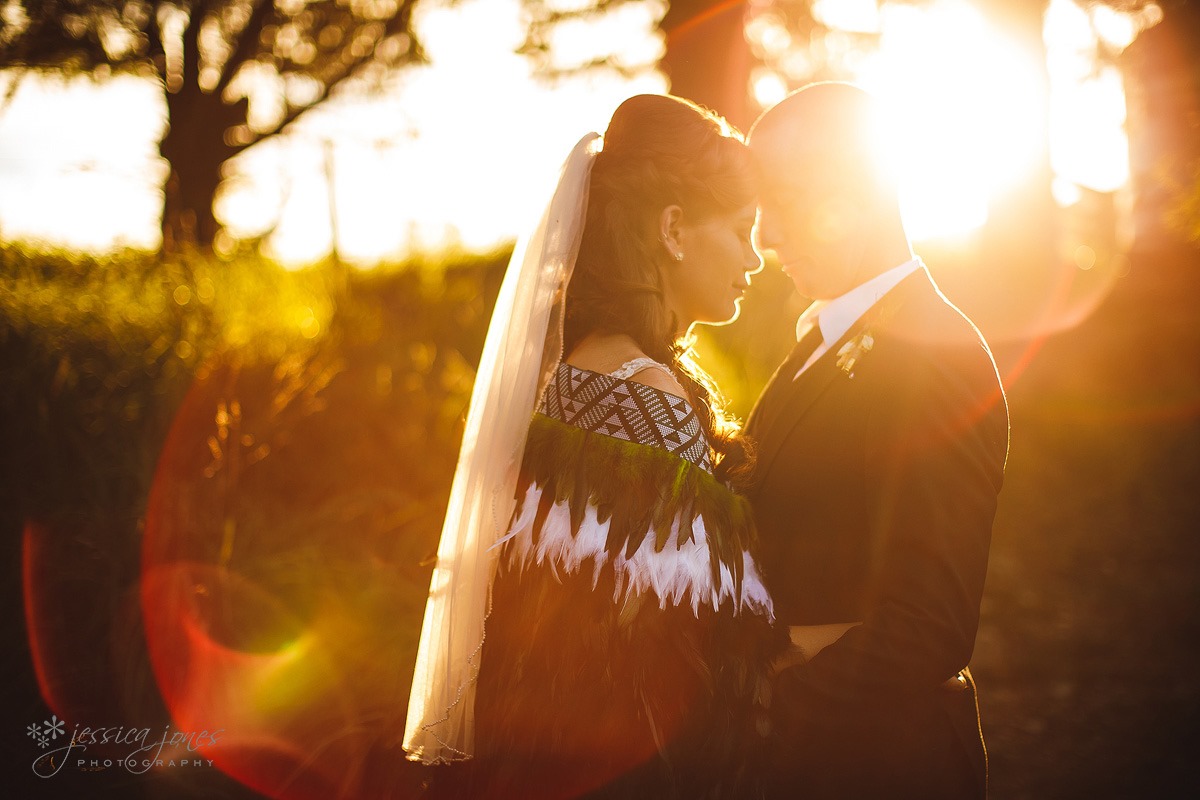 Family is absolutely everything to Jess and Scott, so having the wedding set at Pine Valley made perfect sense. It's like Utopia for kids and parents alike, everyone just set up camp and hung out together for the weekend. Blenheimites will remember Pine Valley from their childhood, I'm sure. It's a collection of non-fussy buildings, trees, a playground and a waterslide to make no one ever want to leave. I'm not sure it's usually a wedding venue, as such, or maybe it's just that I haven't been lucky enough to shoot a wedding here yet. It was certainly a cool relaxed vibe for a family wedding, that's for sure!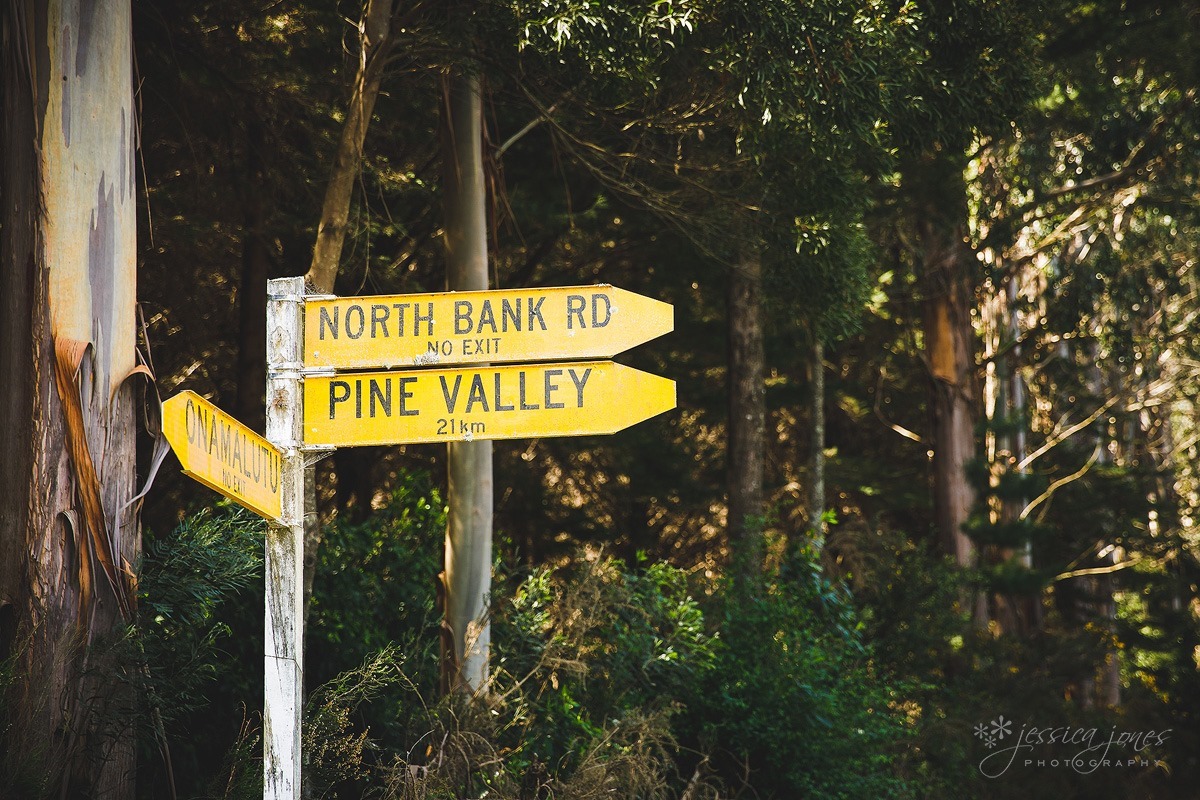 As far as wee Jackson is concerned Daddy is pretty much superman/spiderman and every other super hero rolled into one, and when your Dad is THAT cool, it's really hard to leave his side. You'll notice as you scroll through this wedding that he's a pretty permanent fixture by Daddy.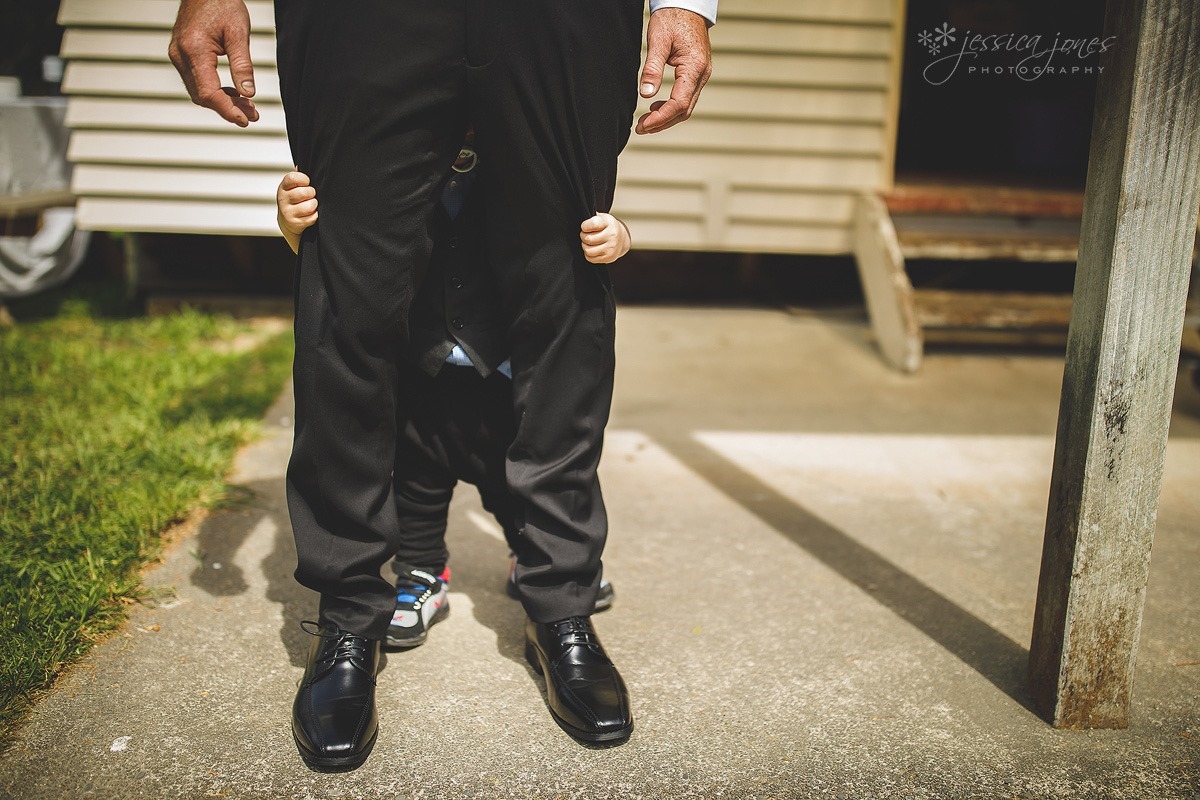 Lucky for him he's insanely cute.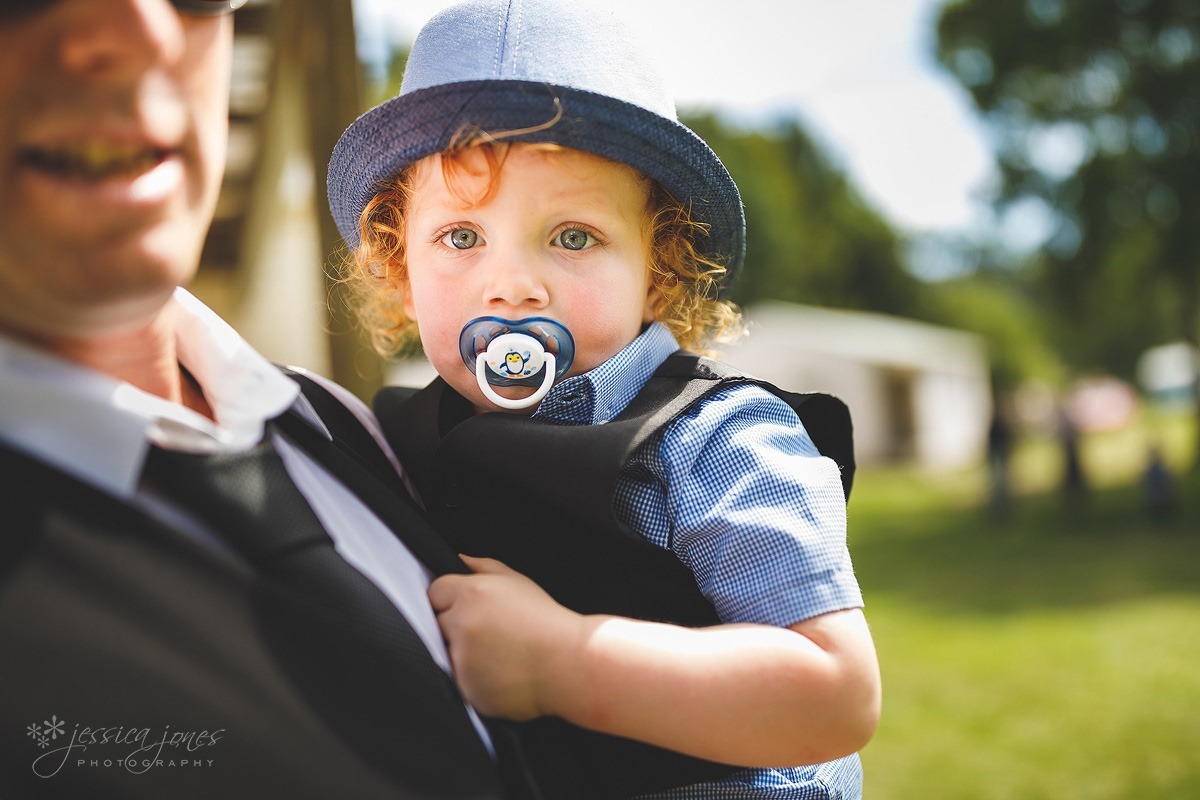 Sometimes it's a good idea to grab a seat early on, right?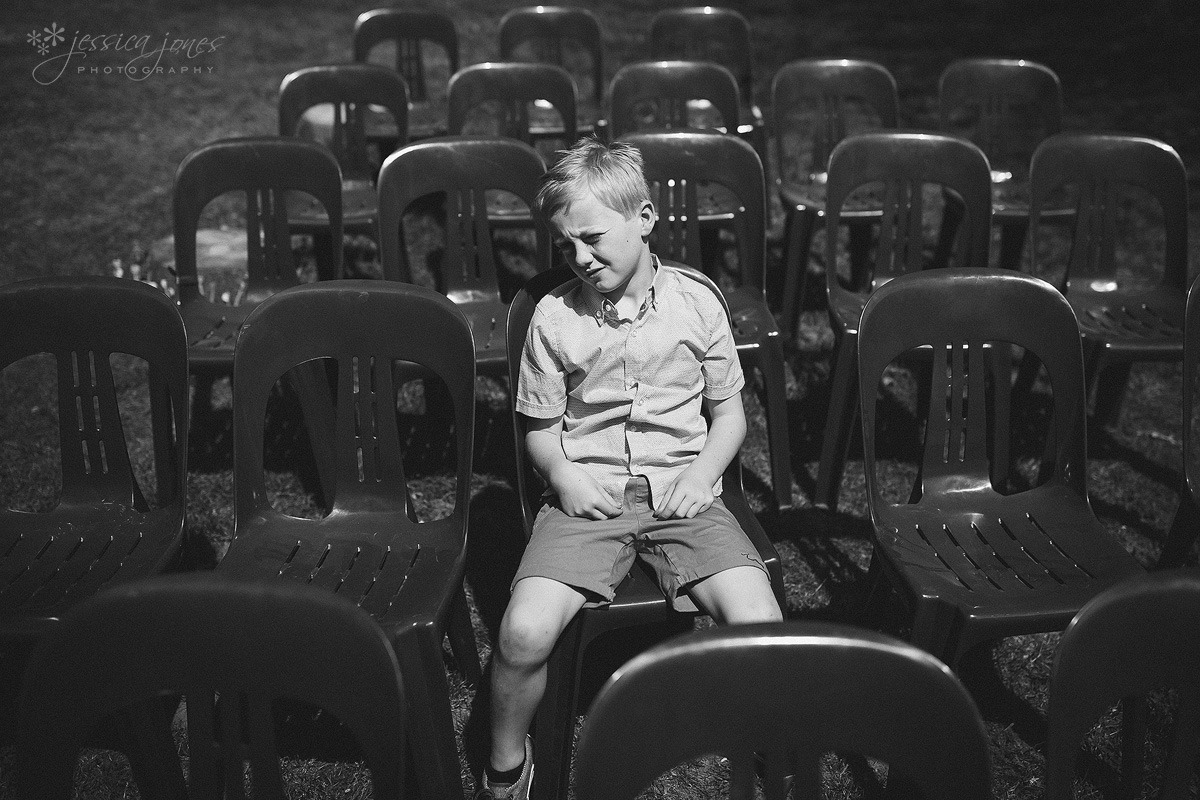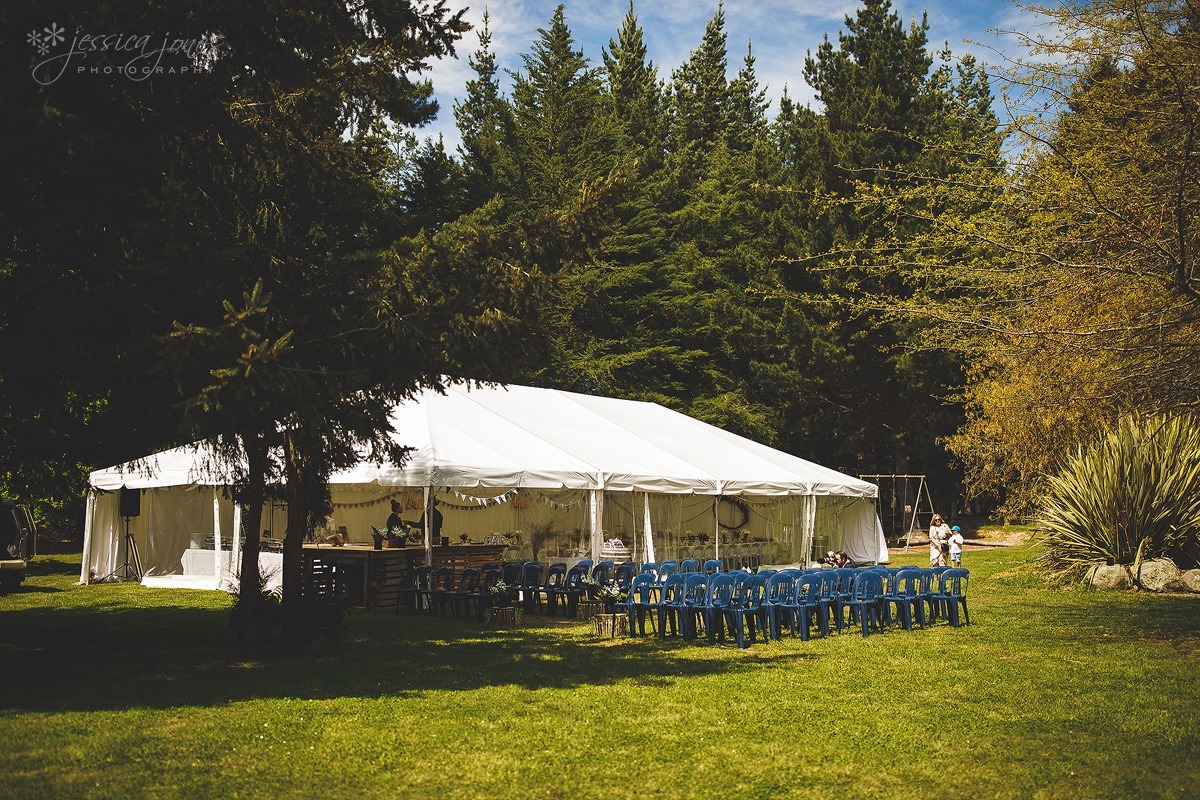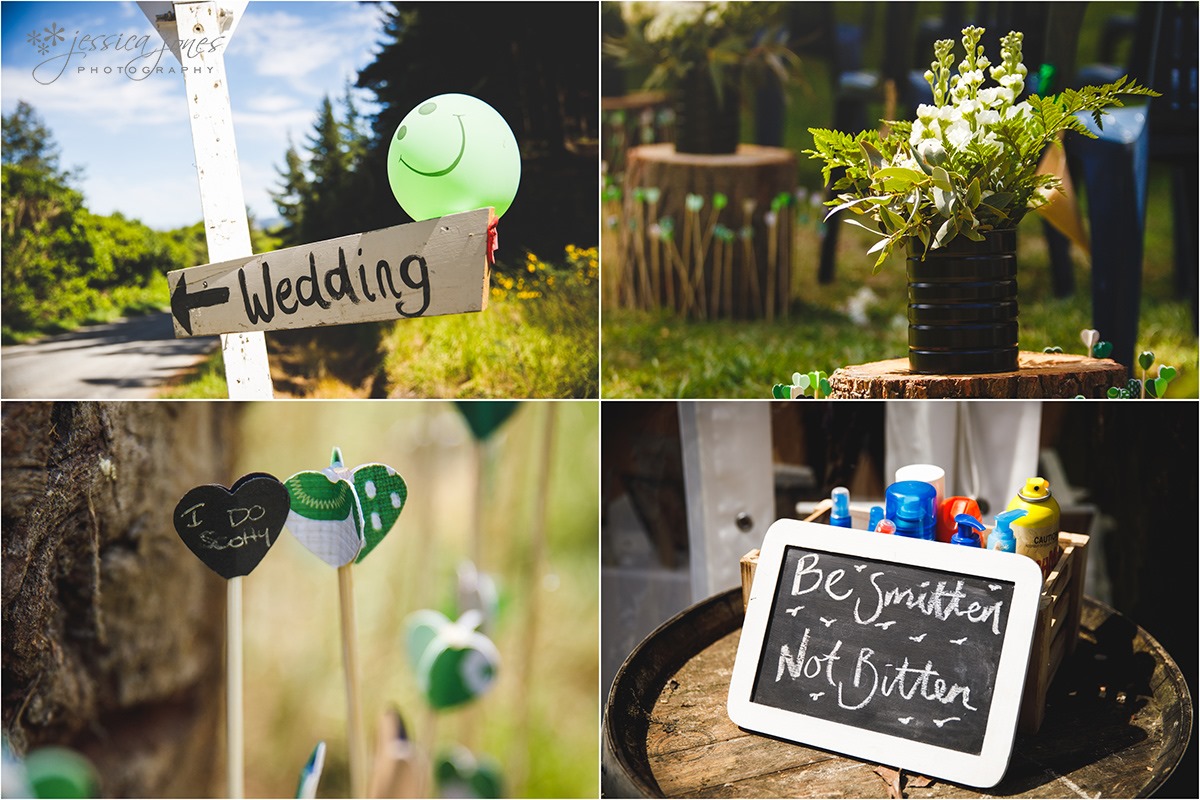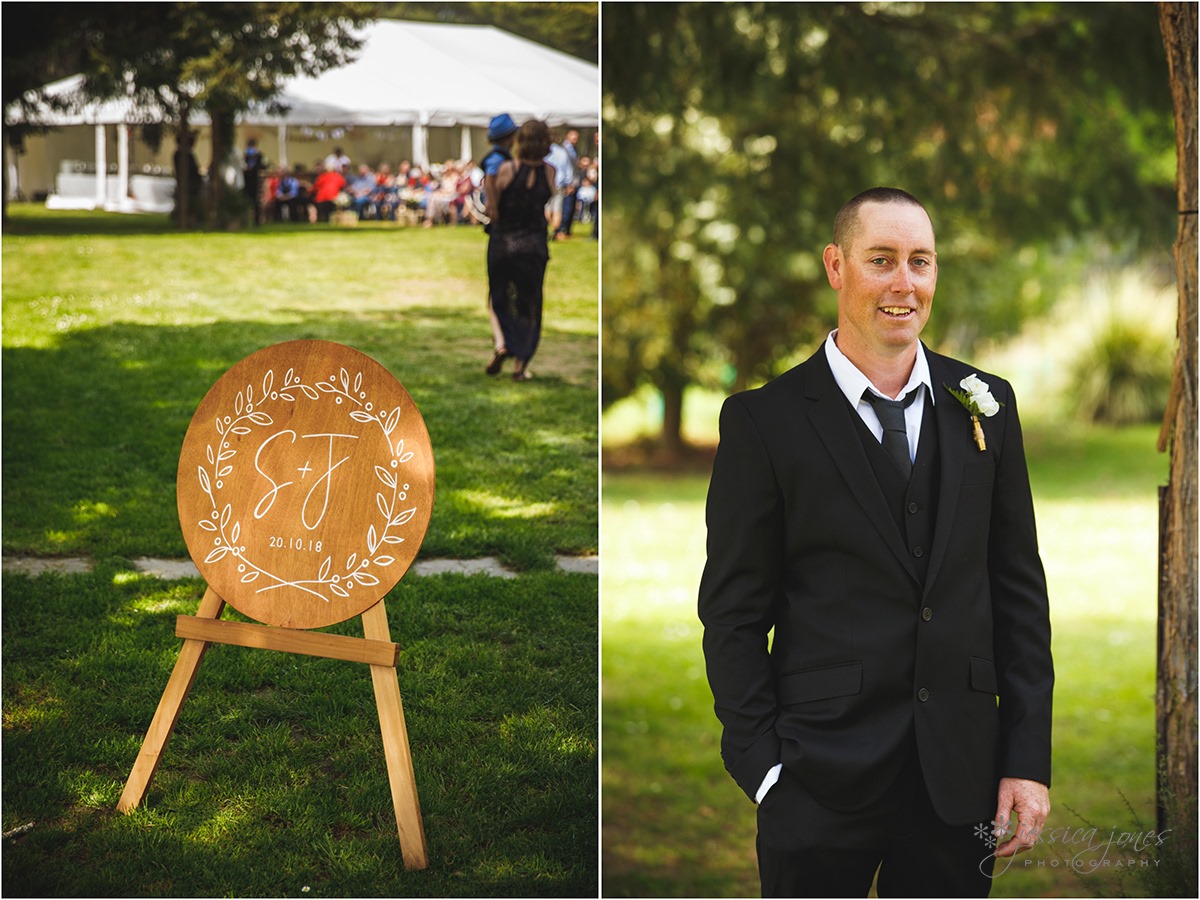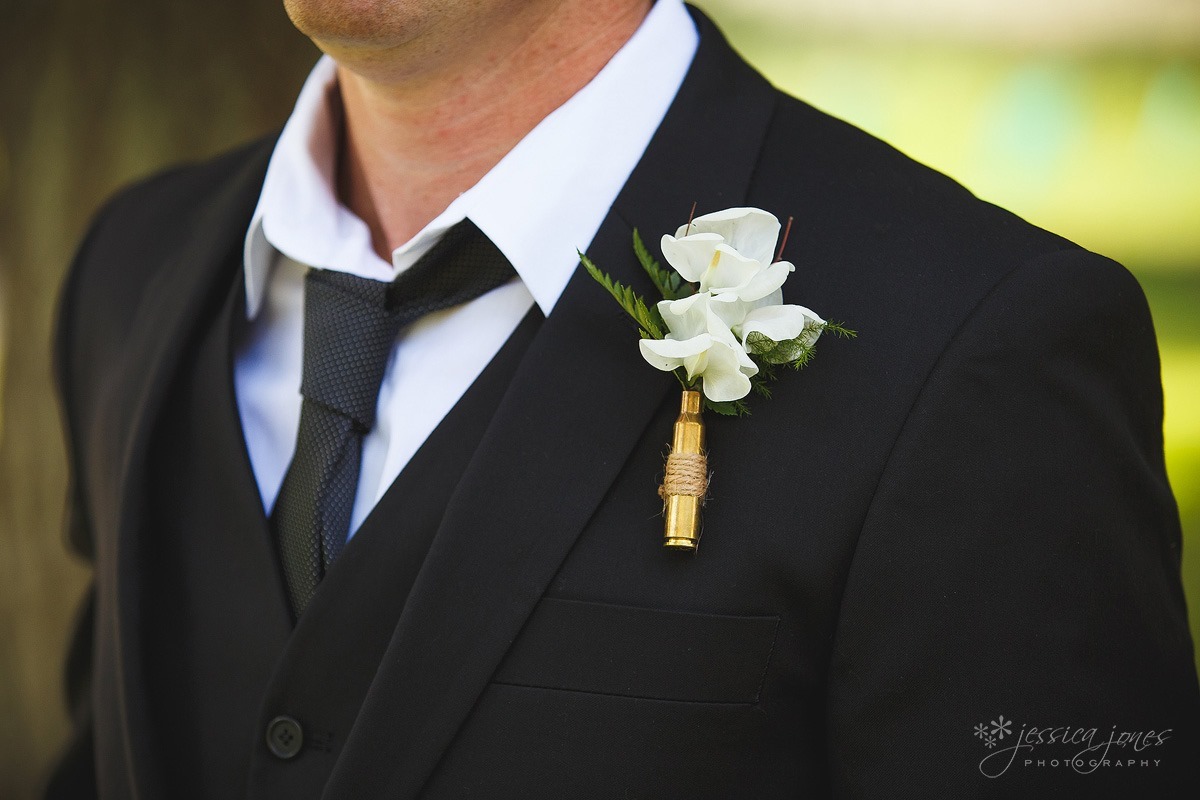 I went with Jess' Dad, Barry, in the car just down the road to meet up with Jess before the wedding.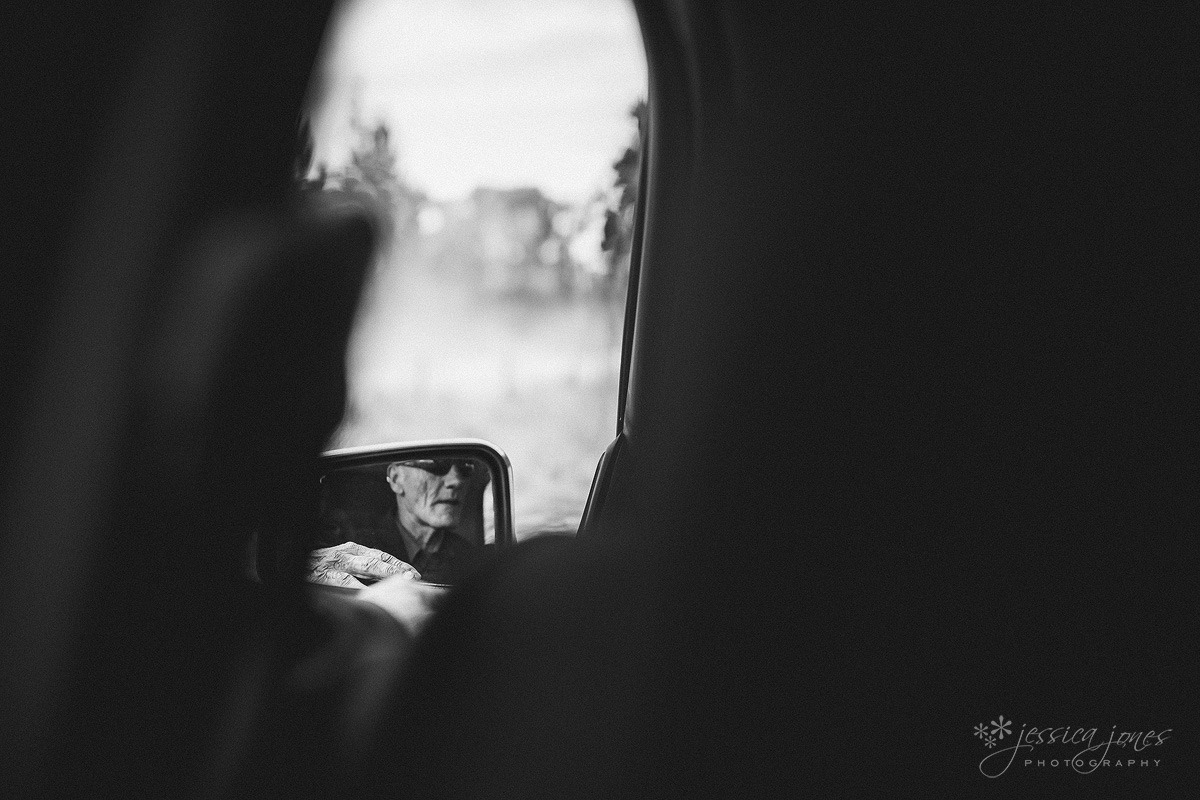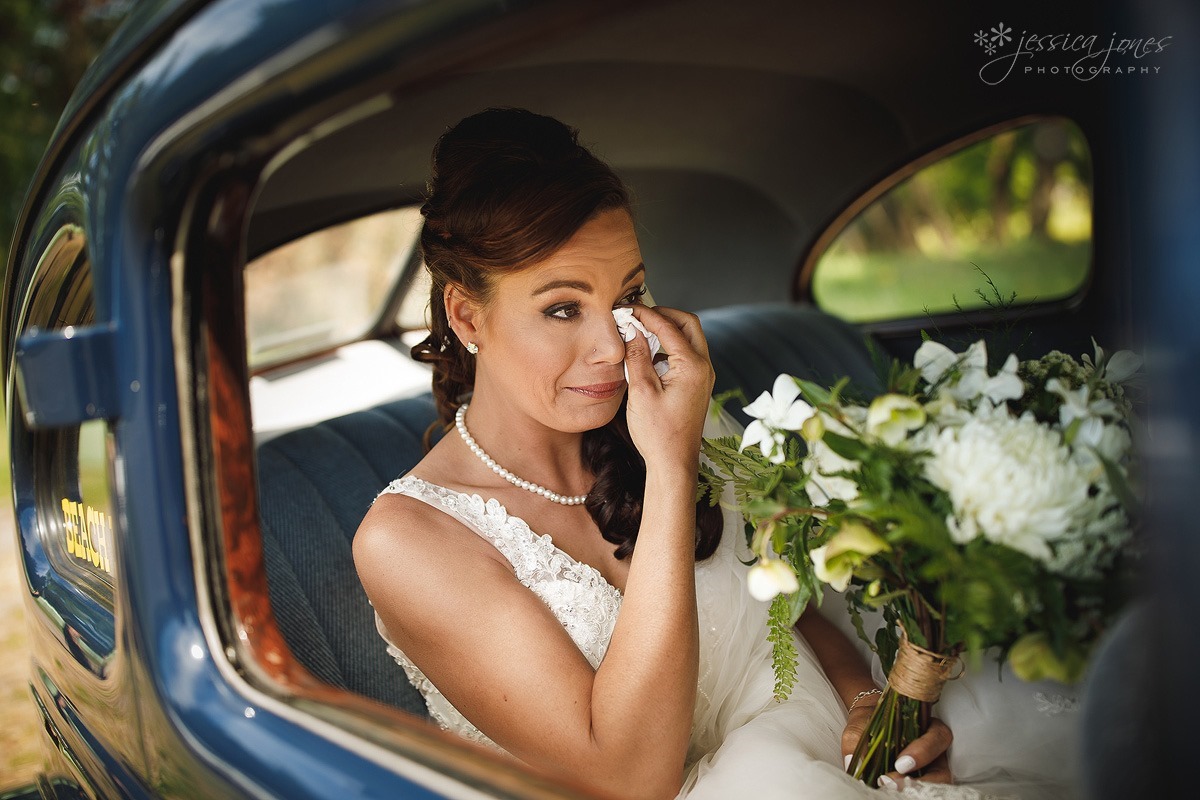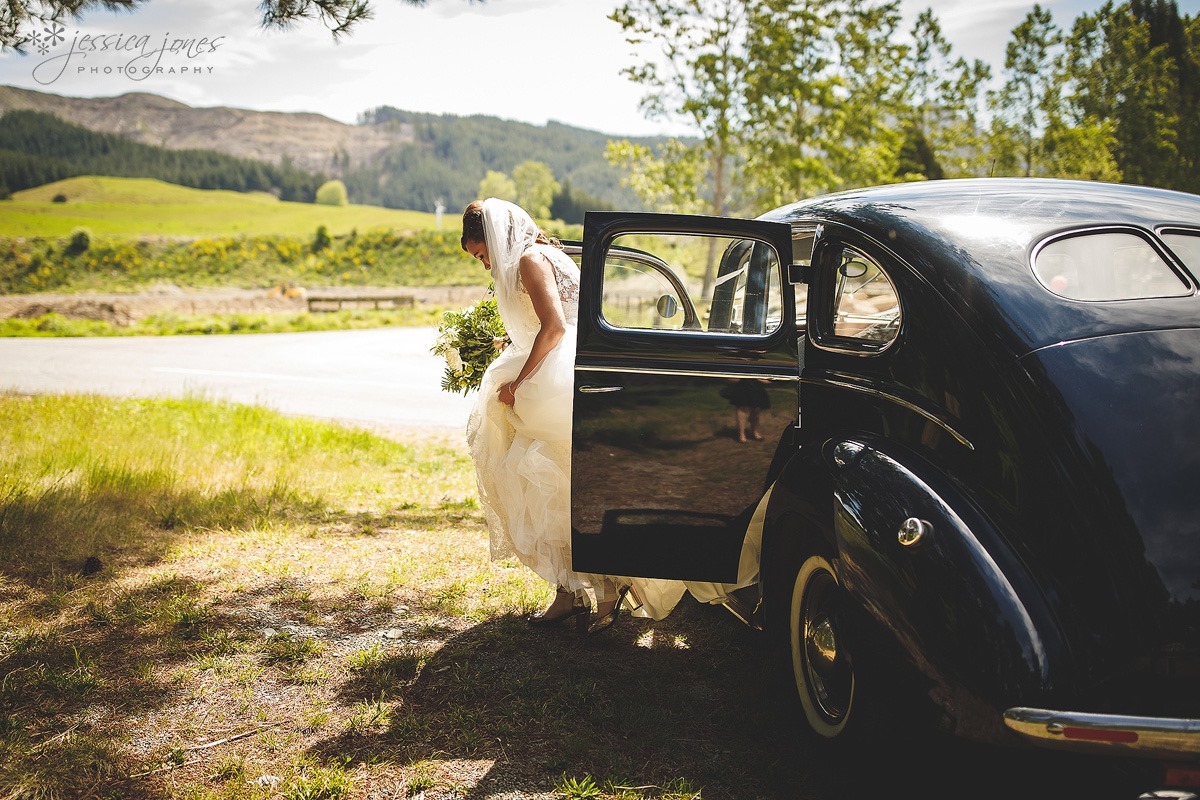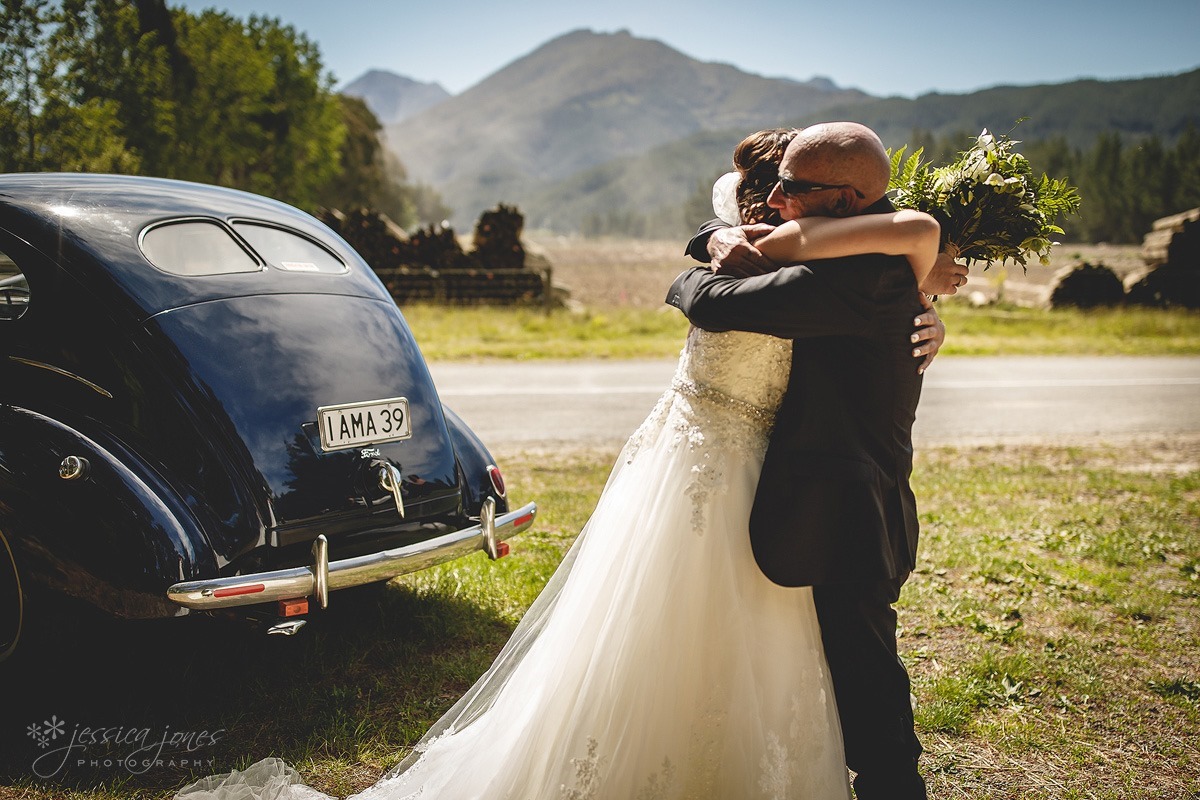 I love moments between fathers and daughters like this. It doesn't matter how old your little girl gets, even if she's got kids of her own, she will always be that little girl.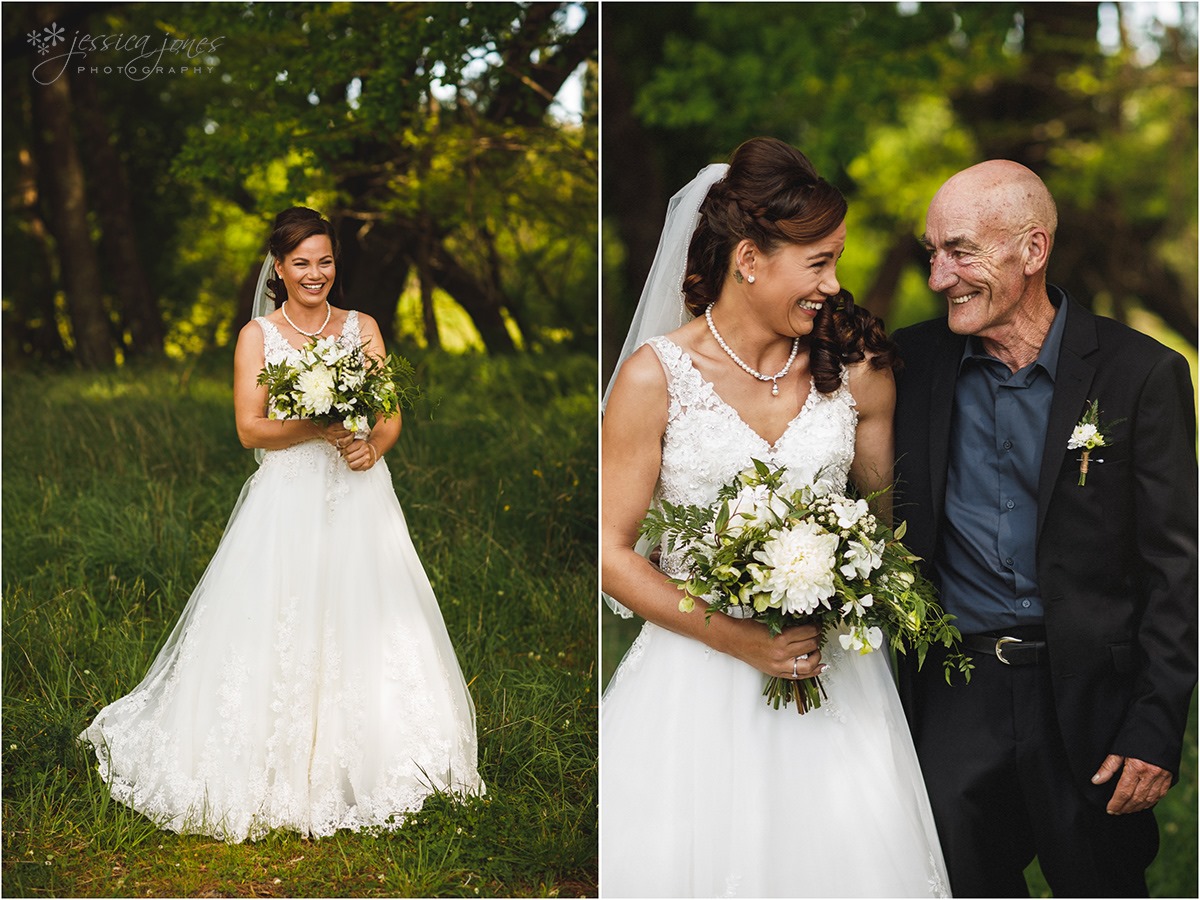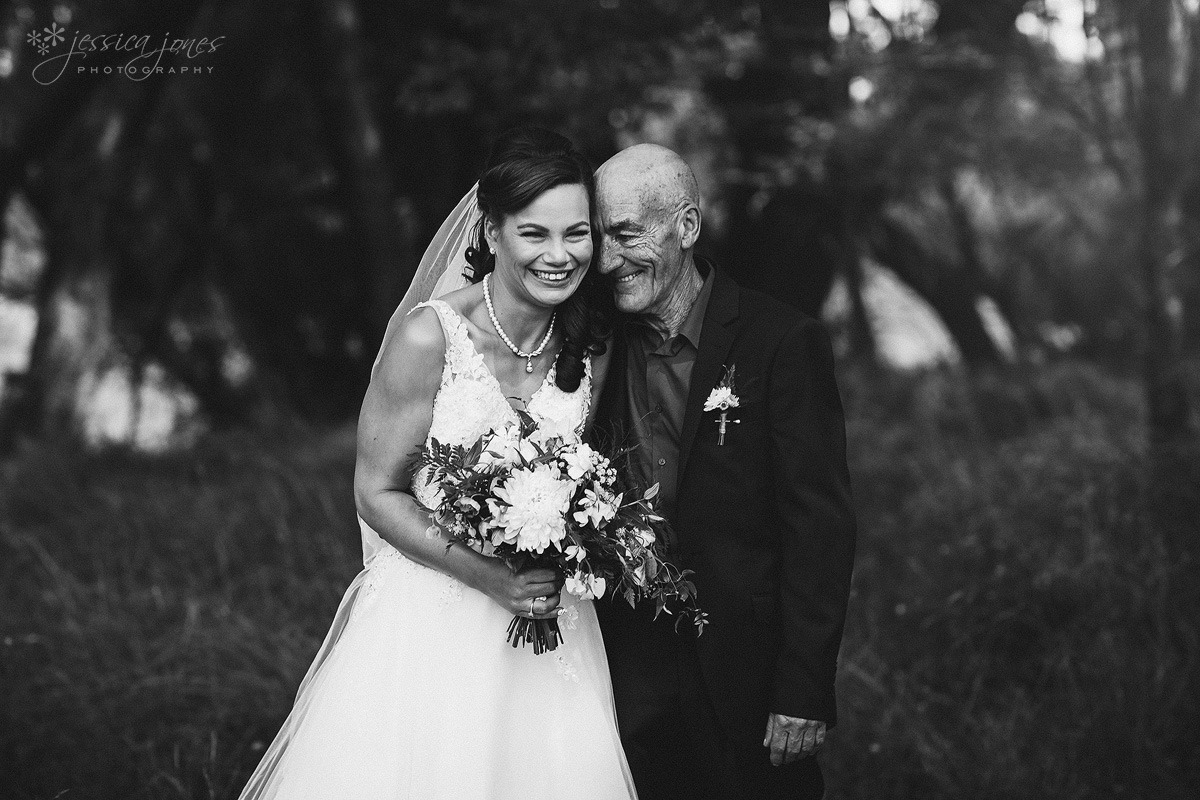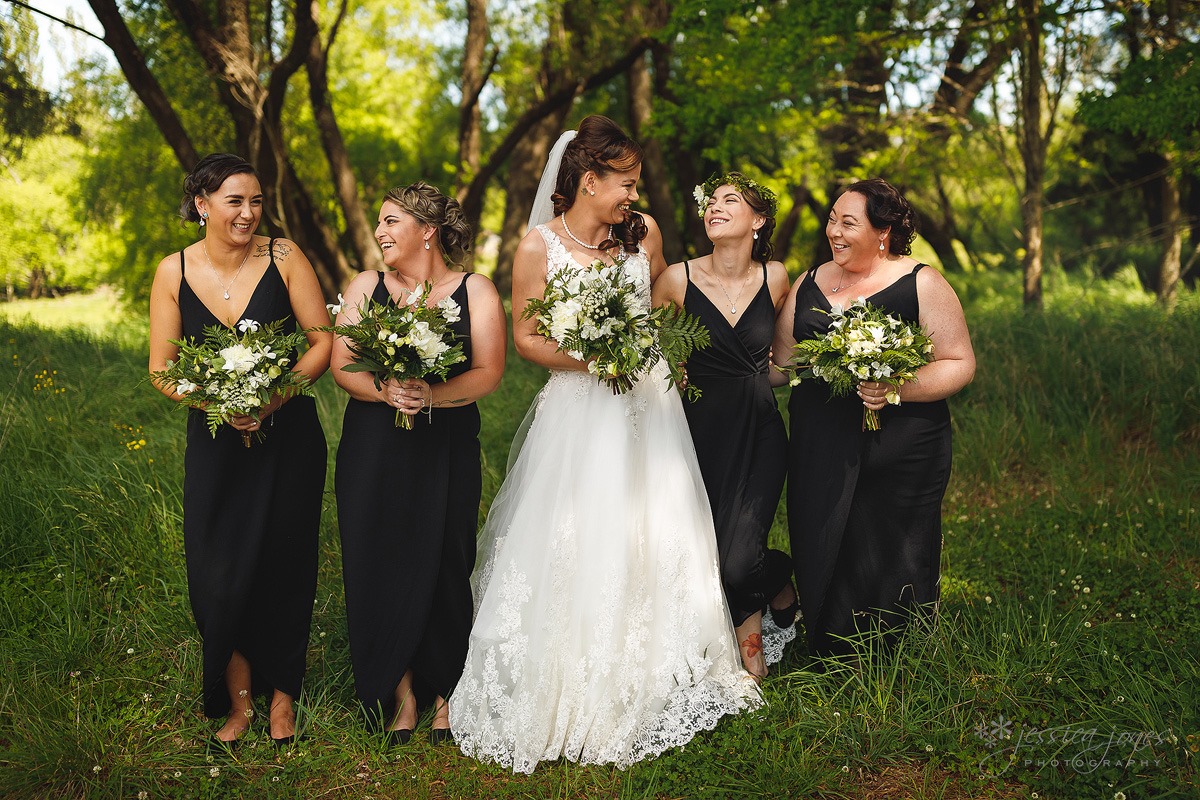 This shot is for those of you who love old cars, my best guess is that it's a 1939 Ford. Pretty fabulous old girl!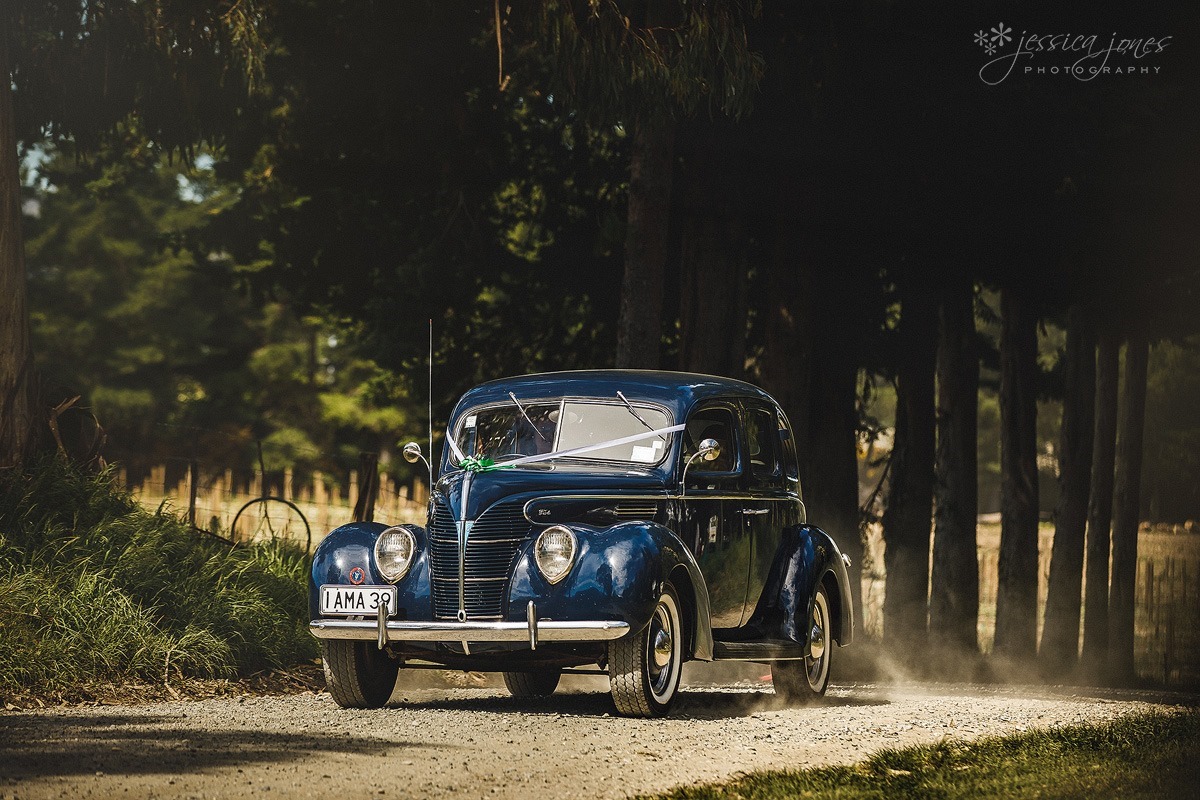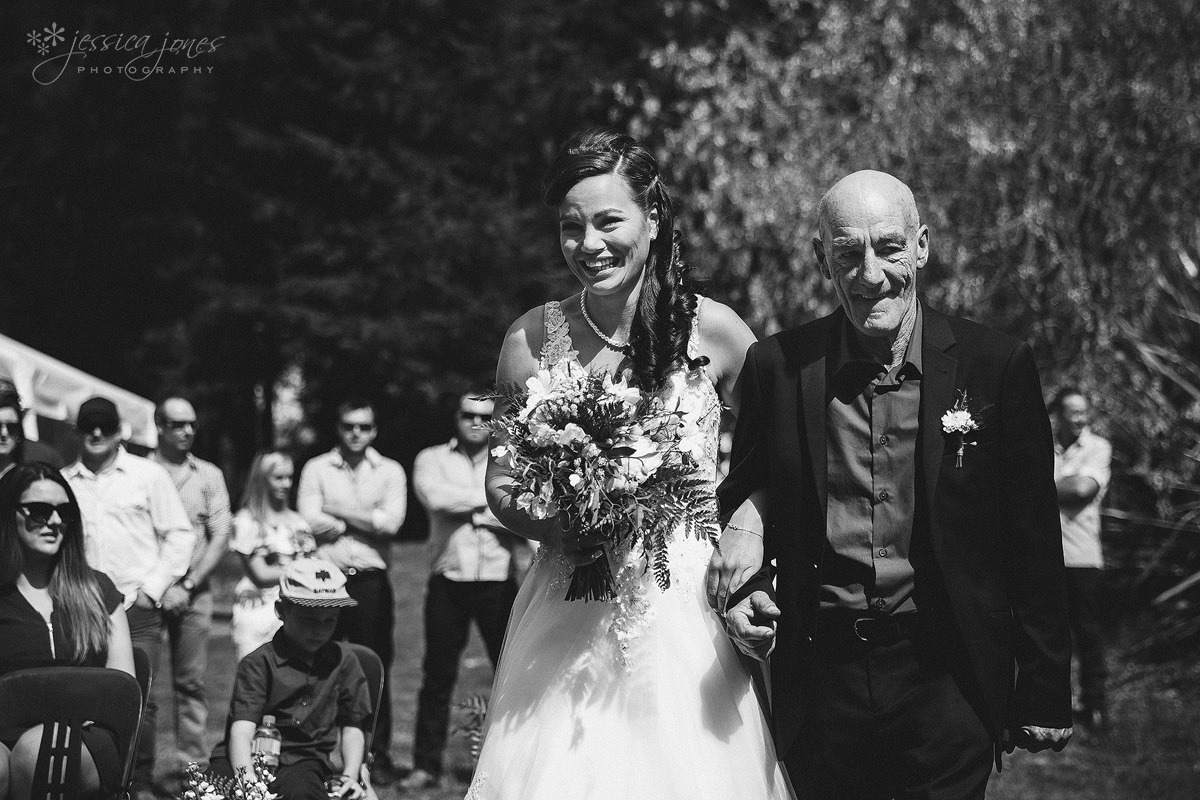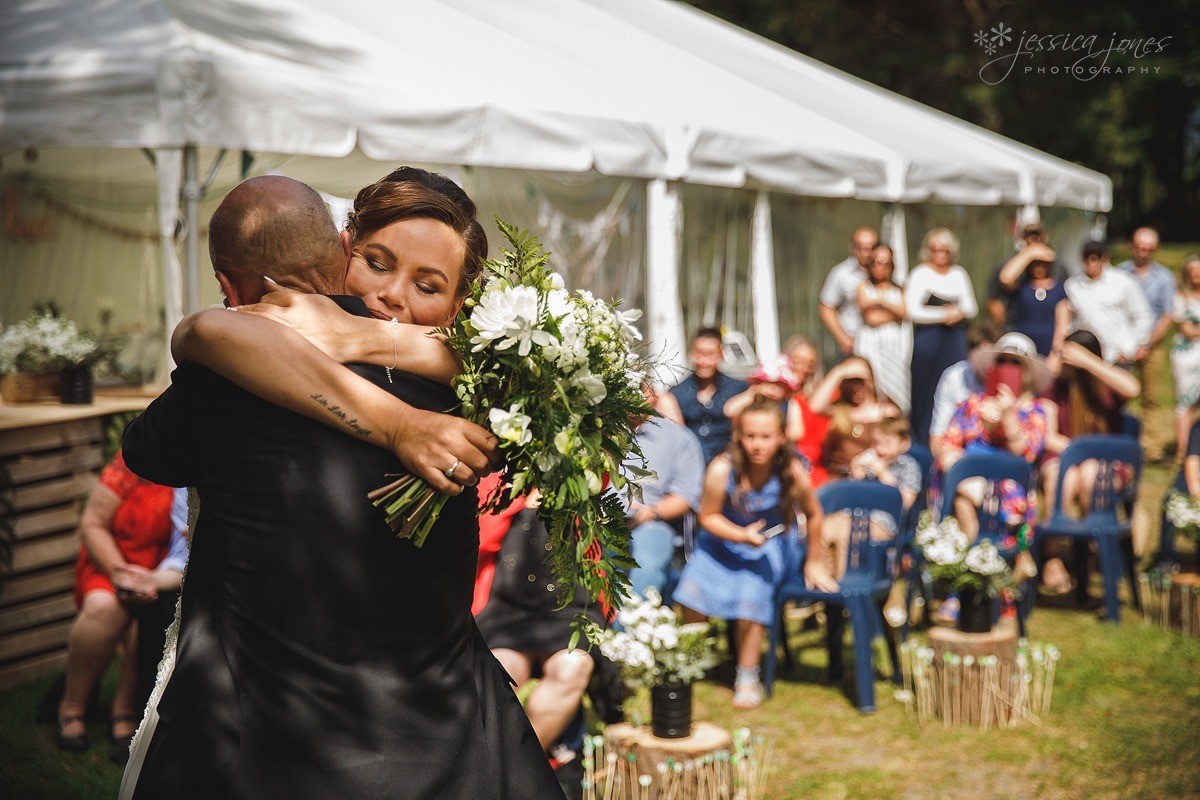 I'm pretty sure Scott approves big time.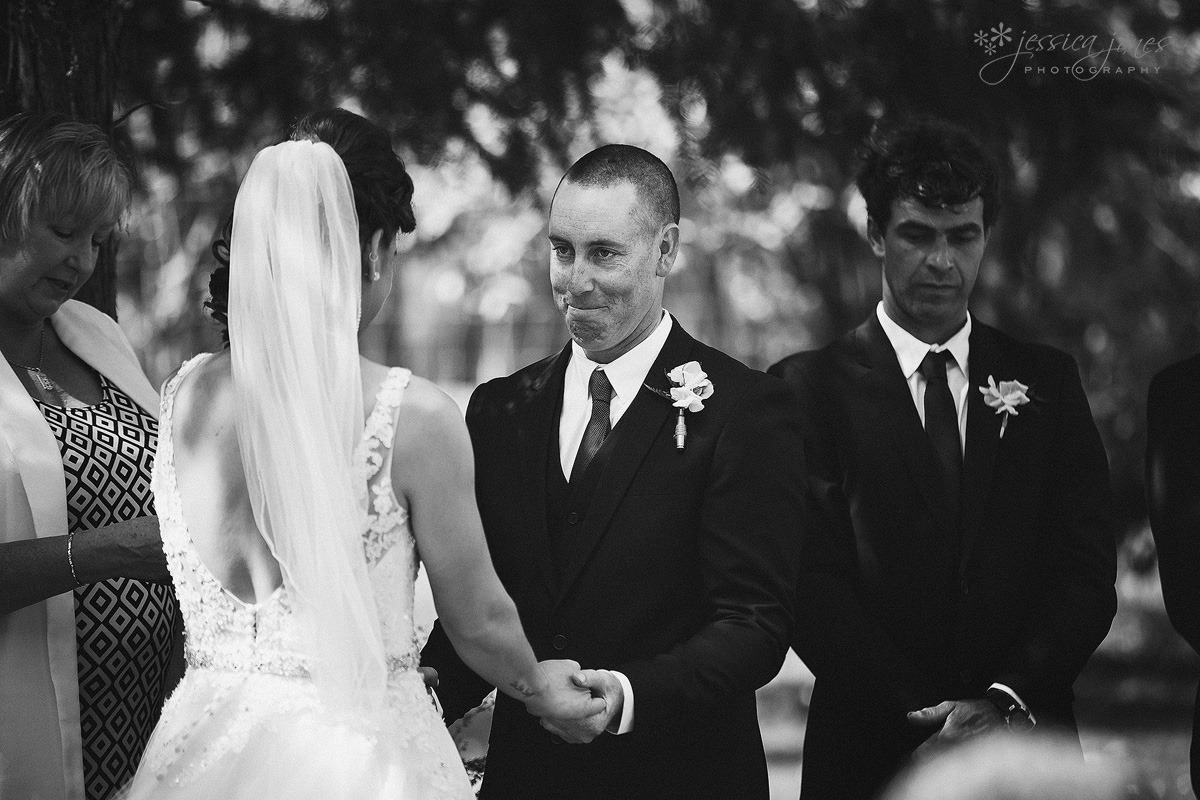 Thanks to Fiona Fenwick for a lovely ceremony. Fiona has a very strong likability vibe, I wasn't convinced a likeability vibe was actually a thing, until I met Fiona. Anyone who has met Fiona knows what I mean.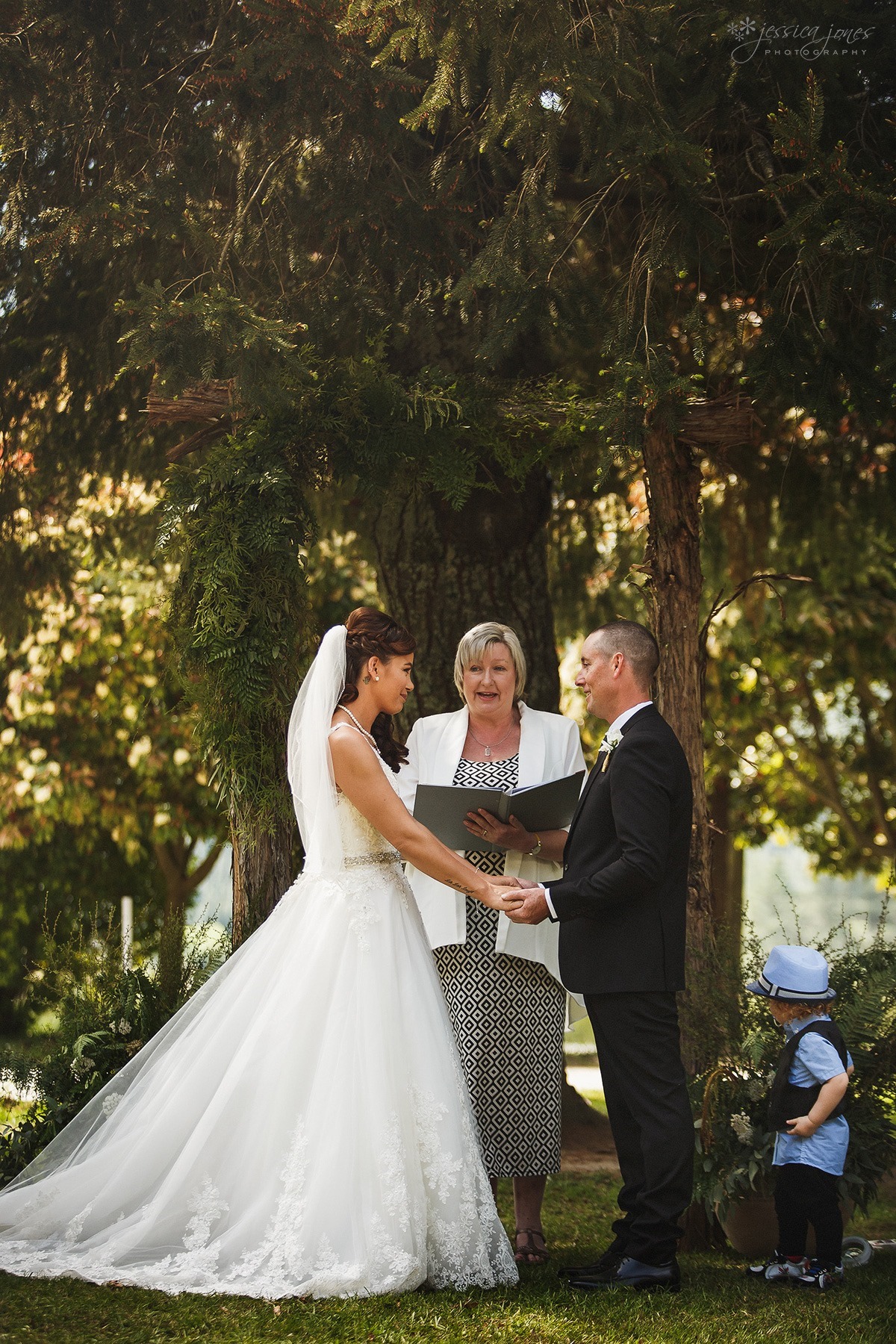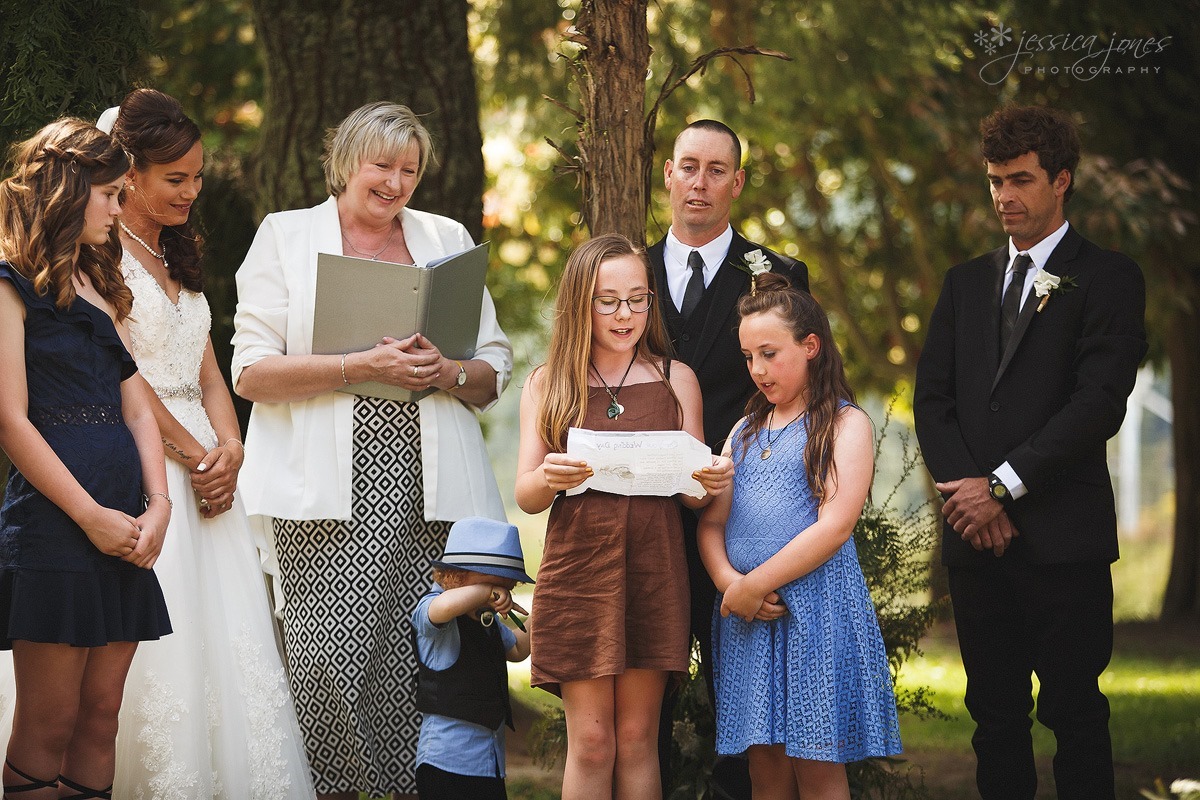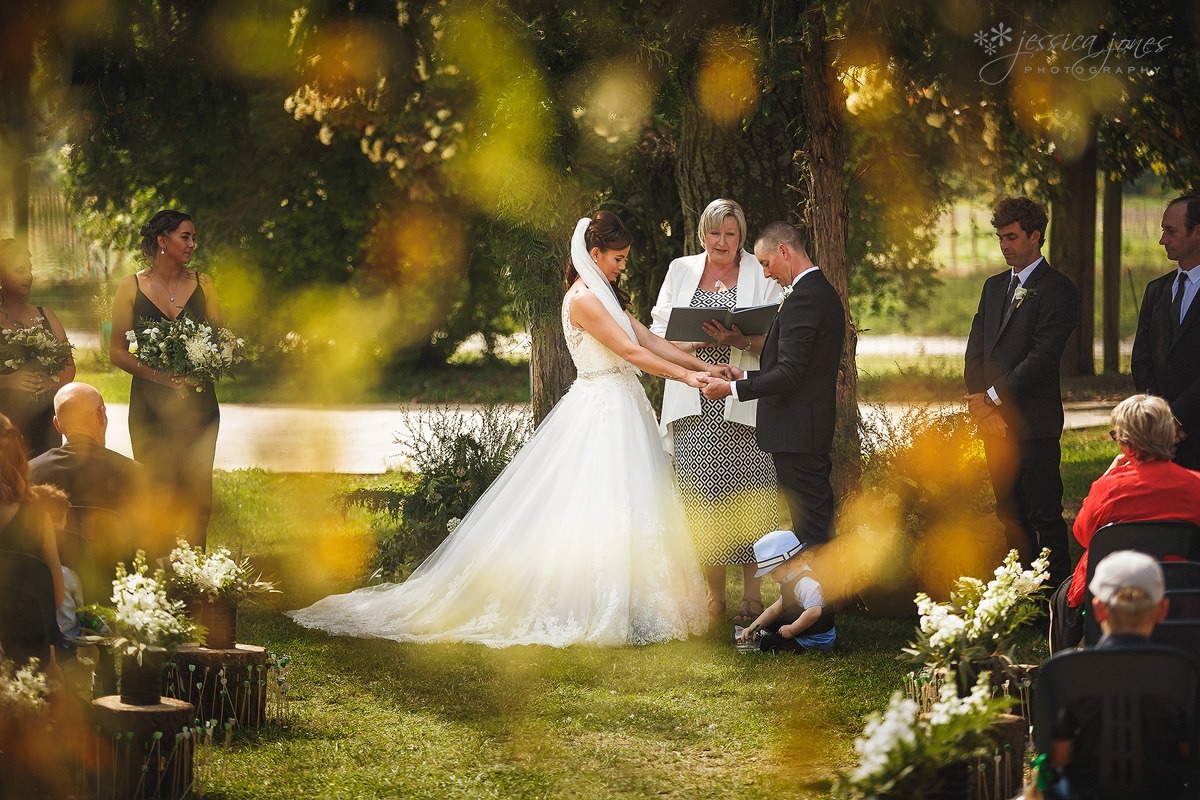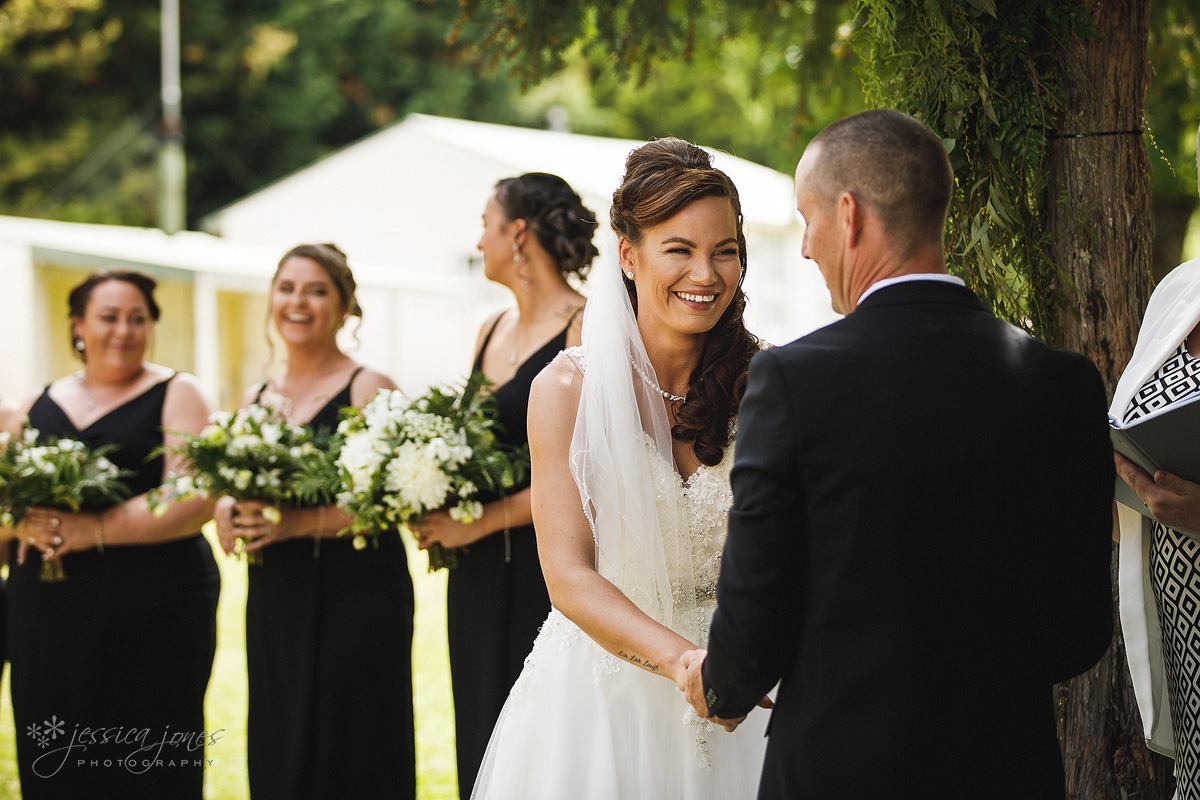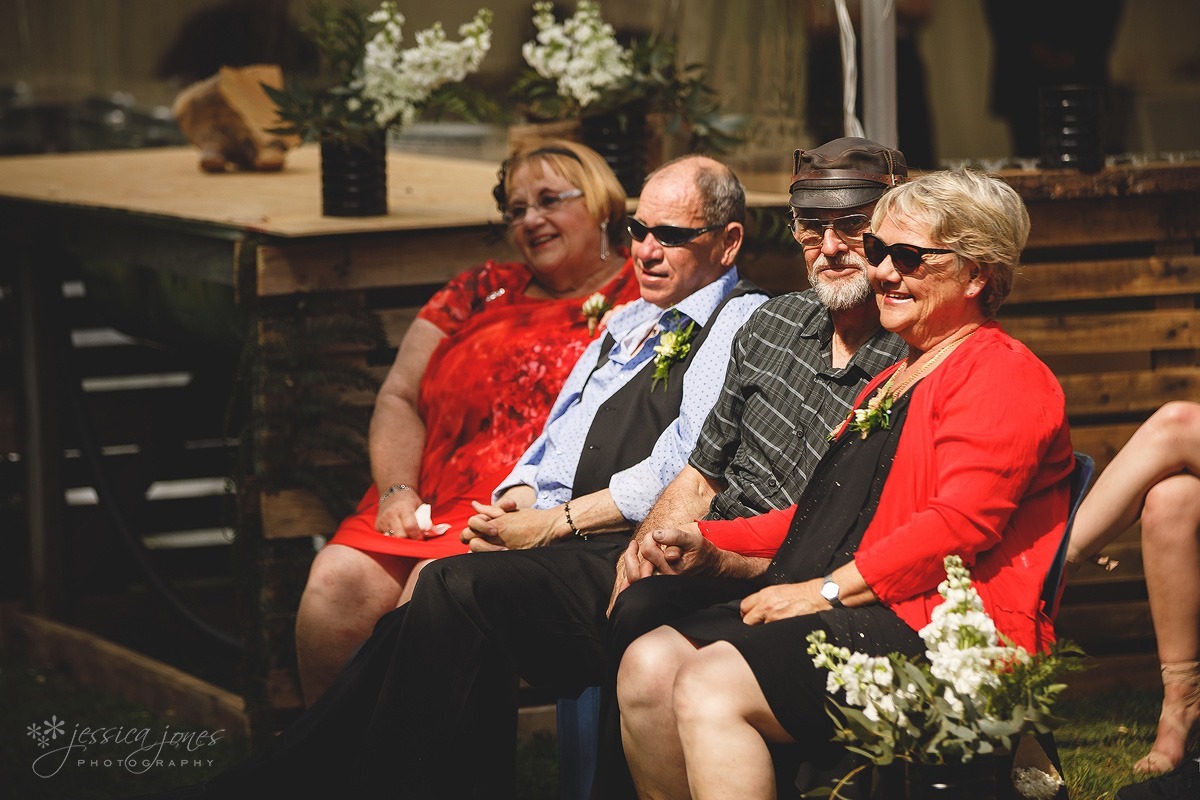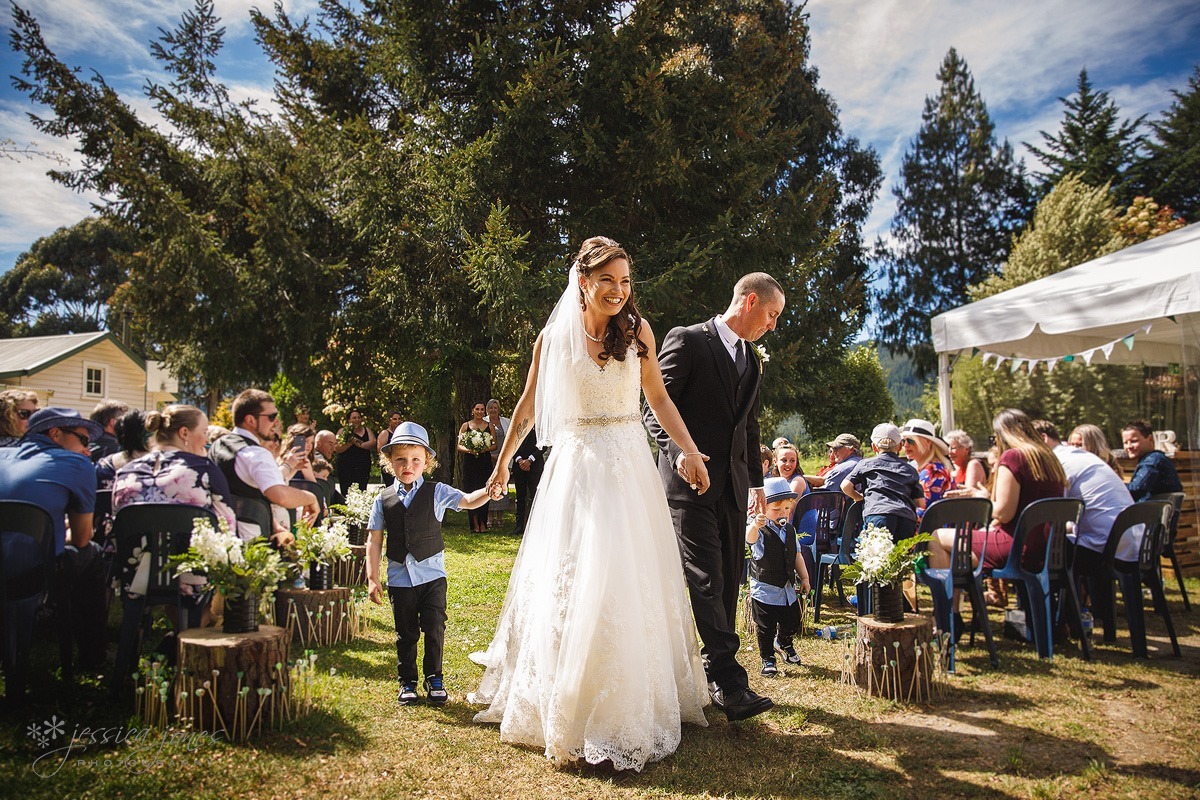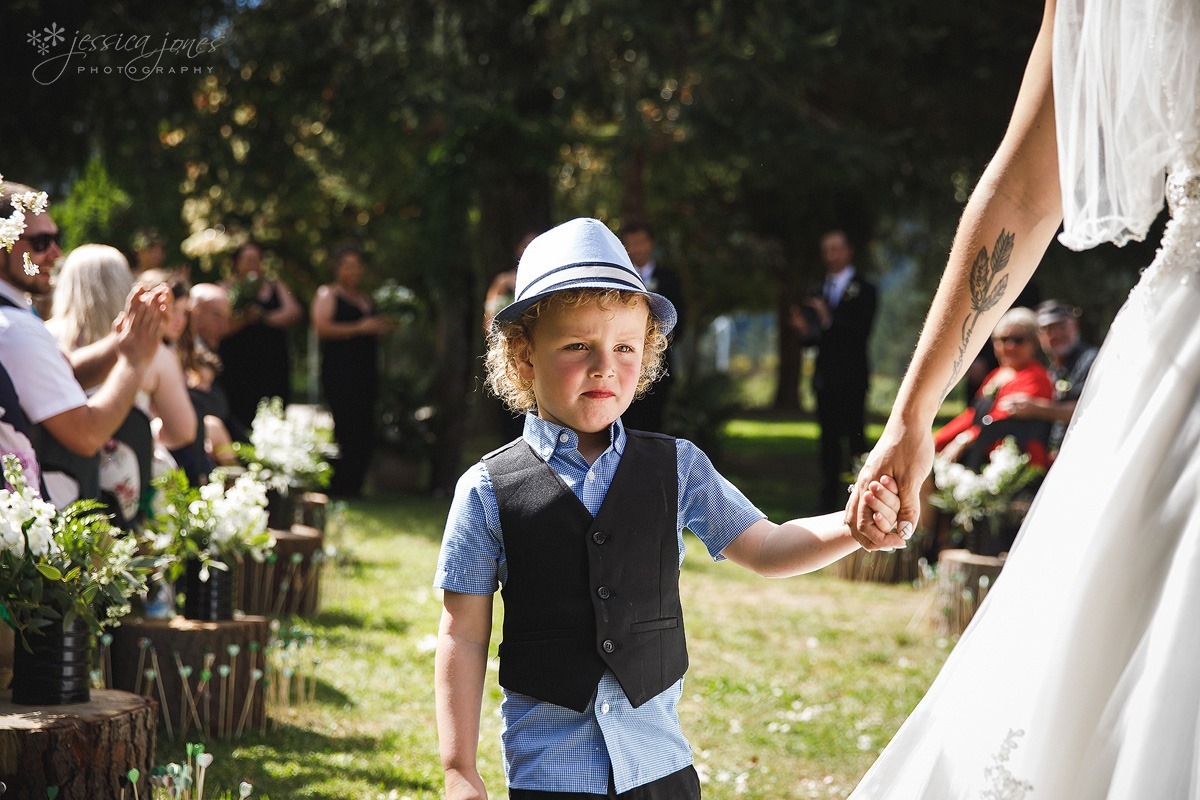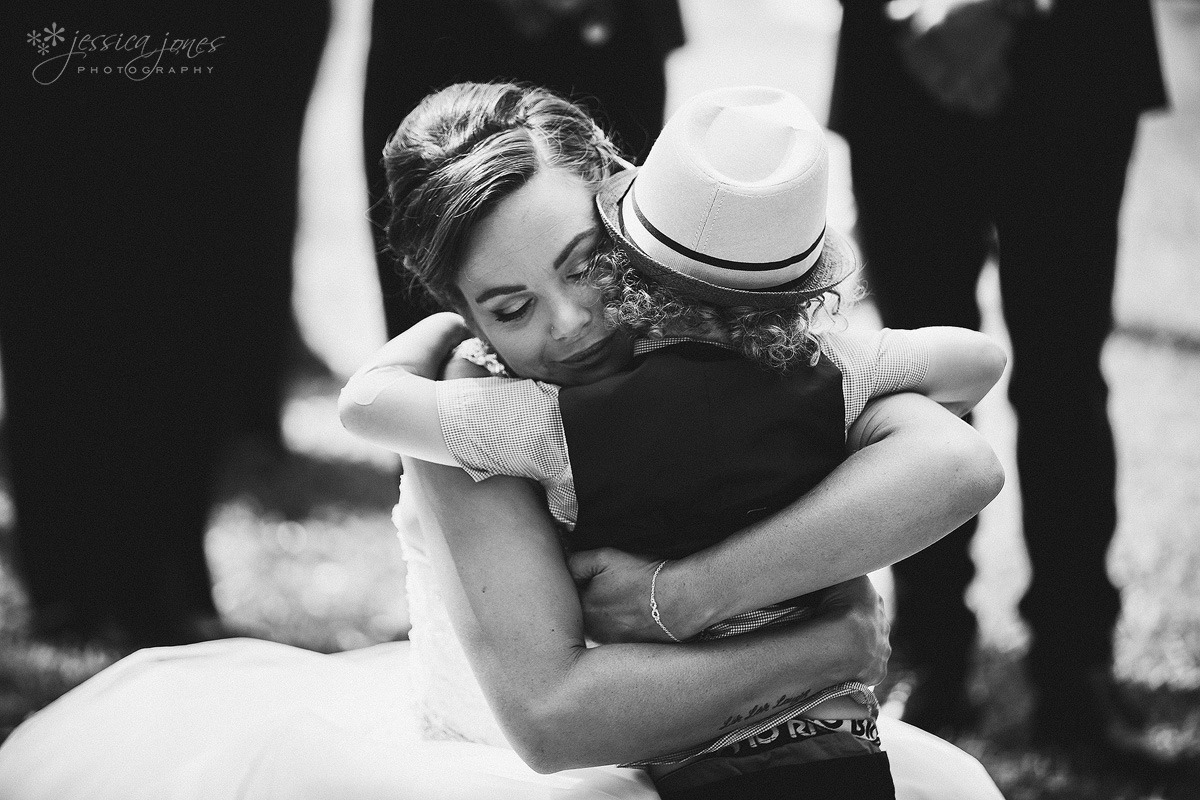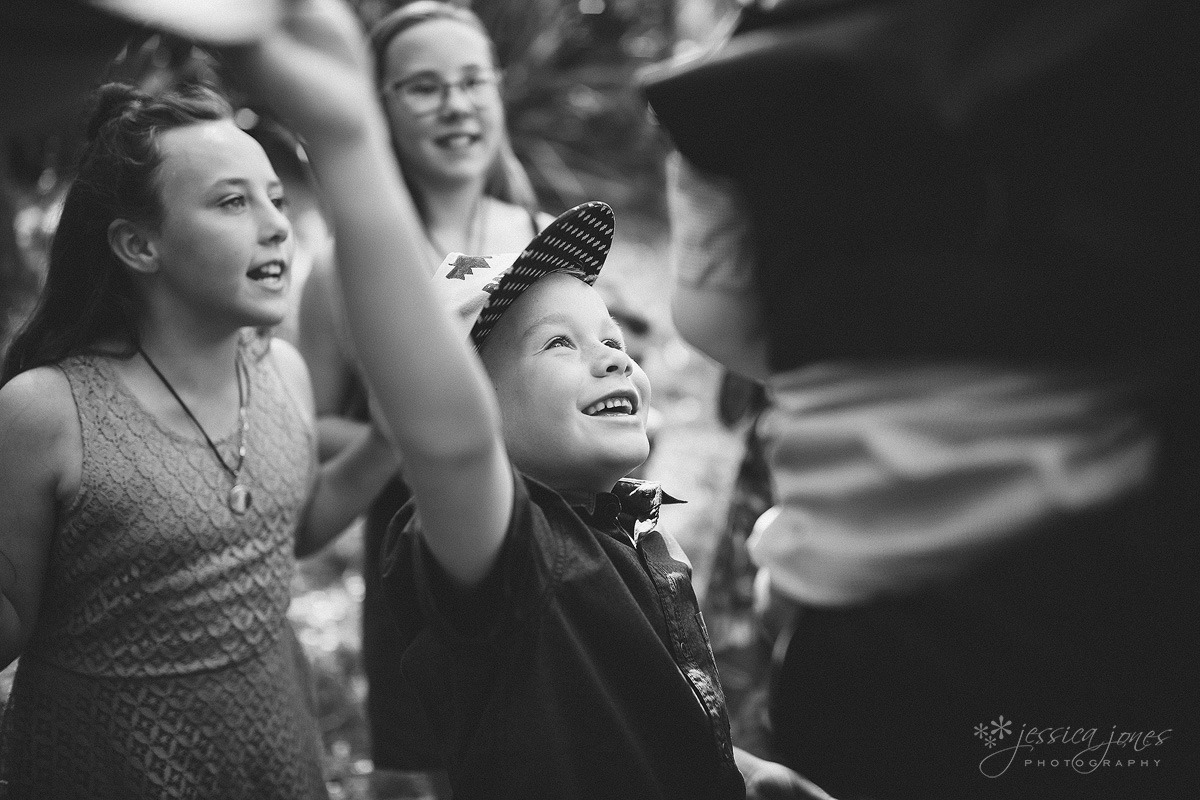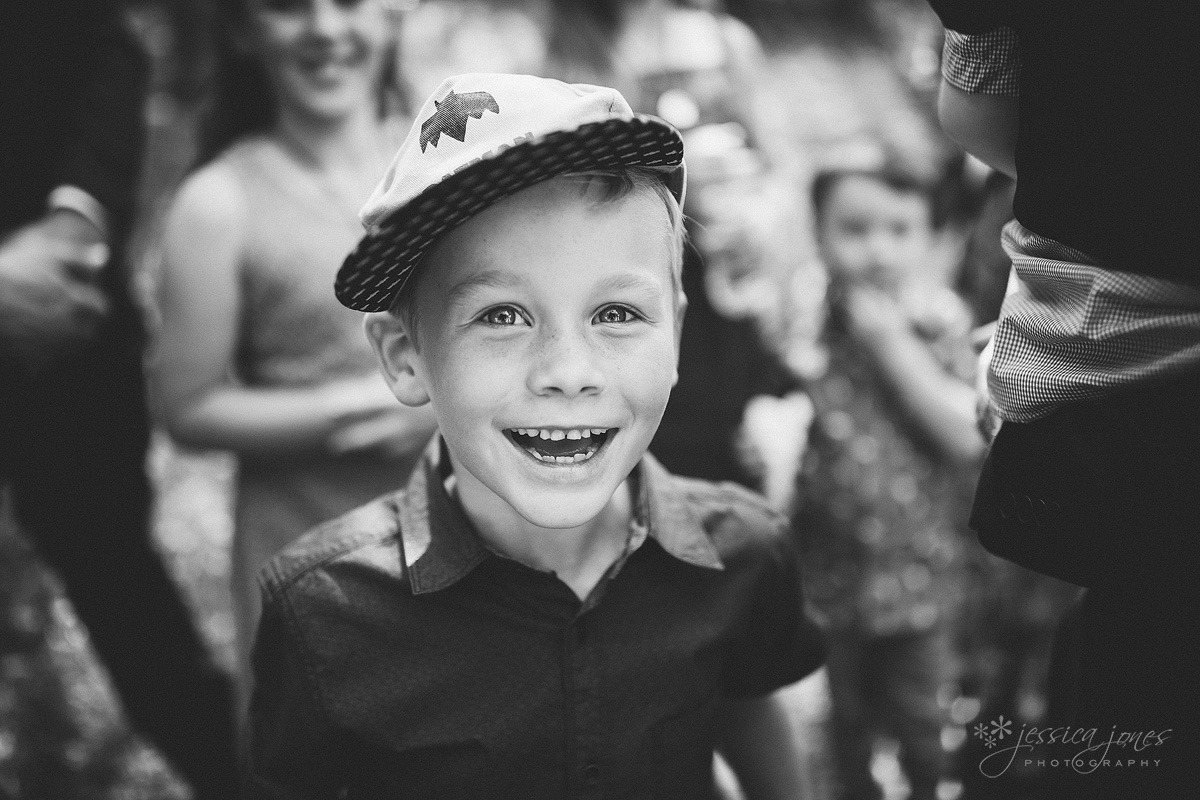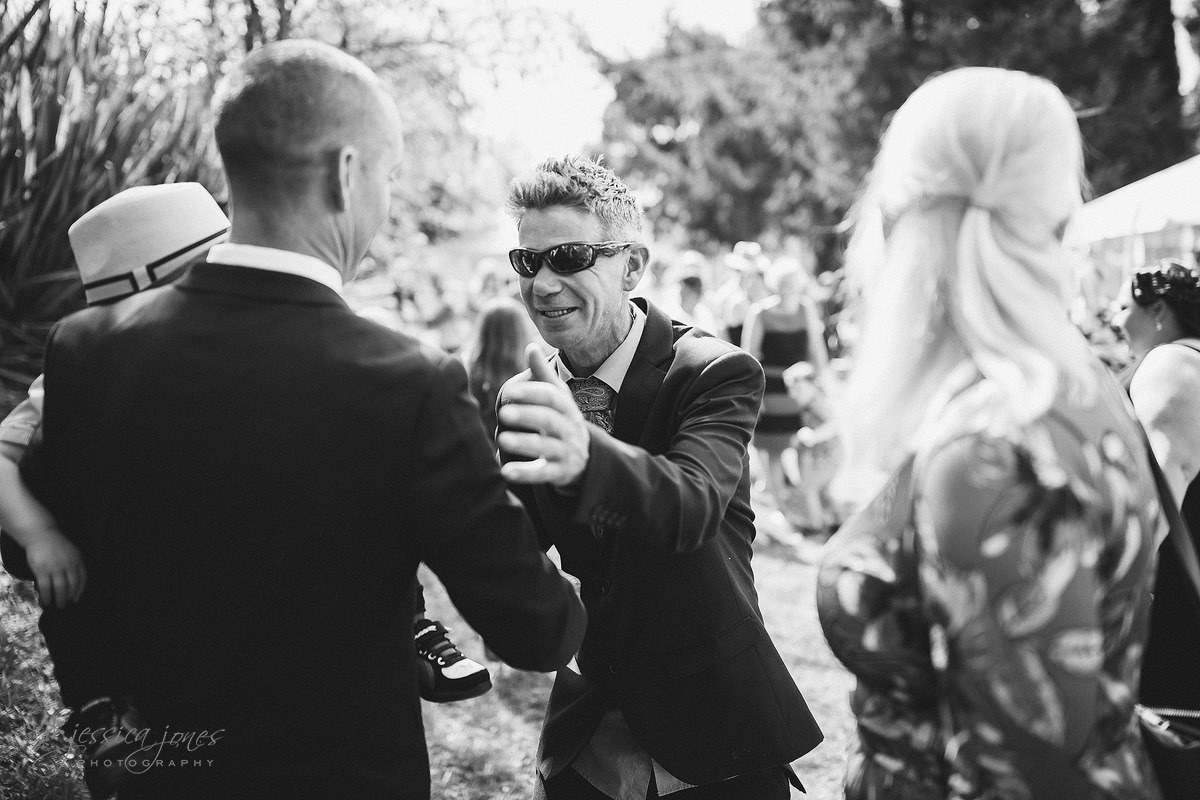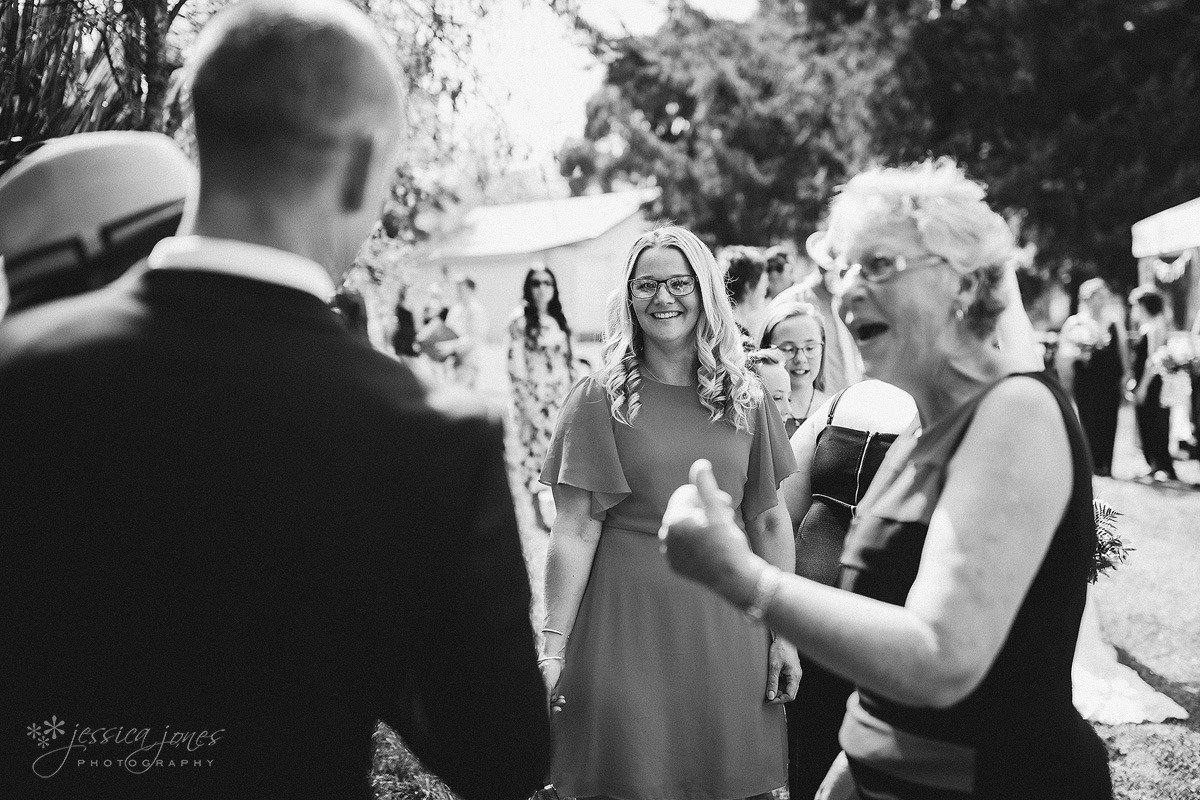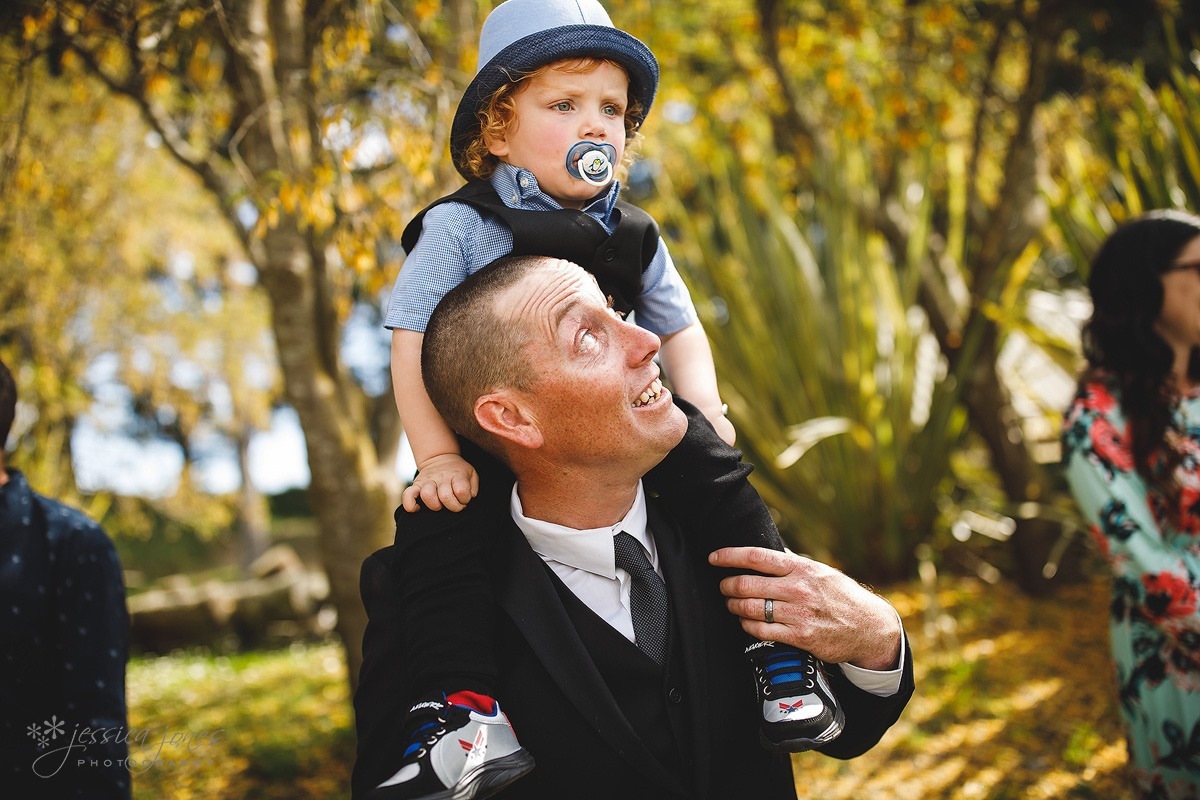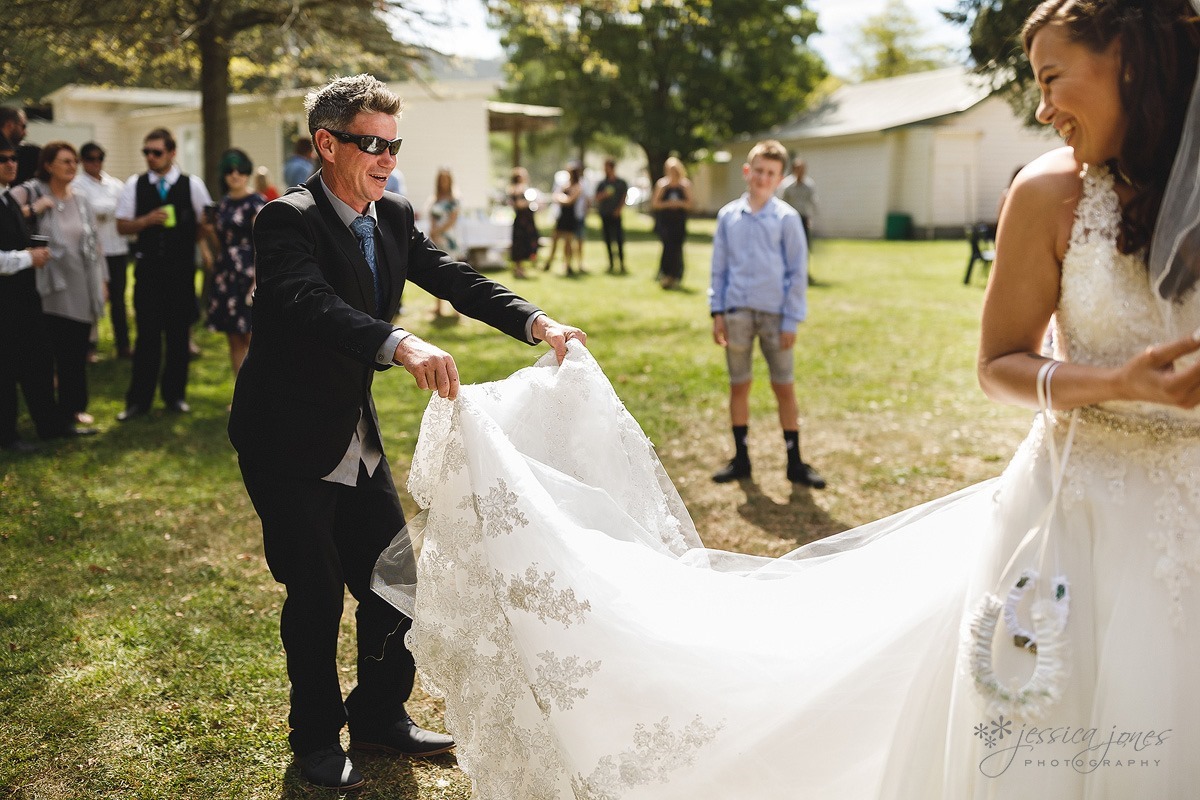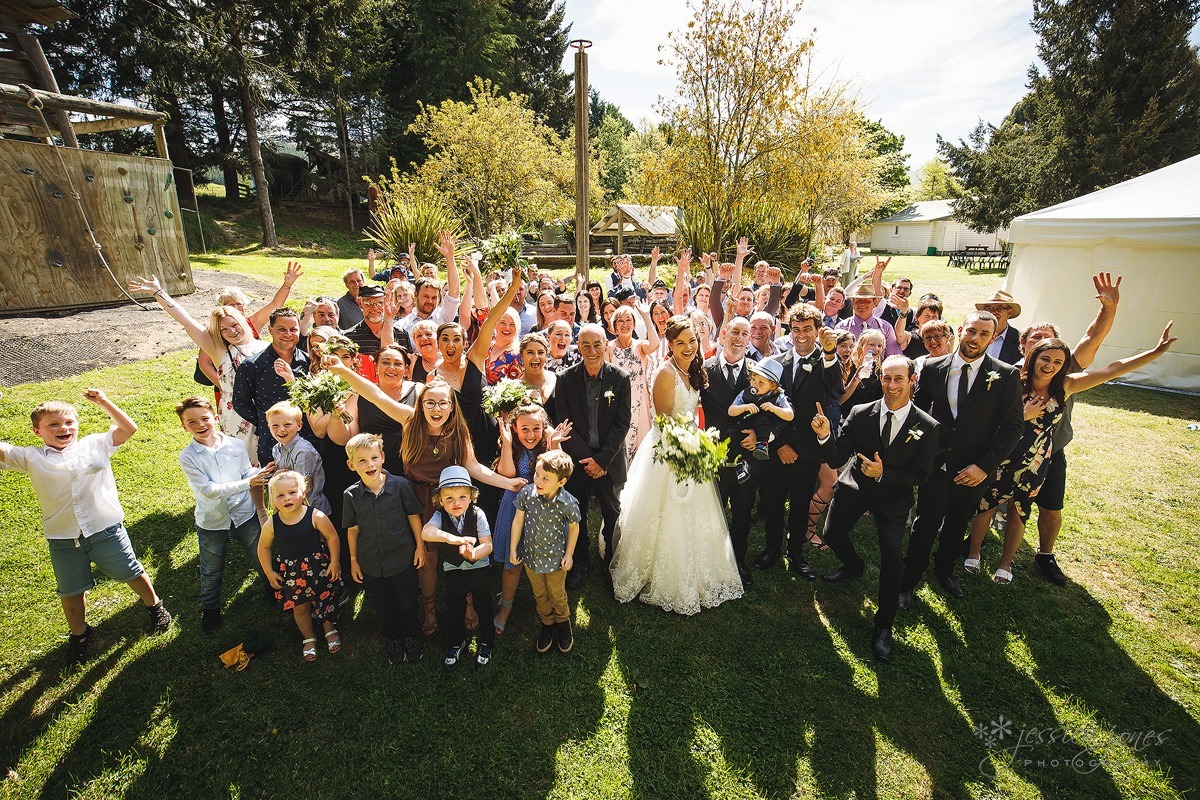 How's this for an absolutely stunning family?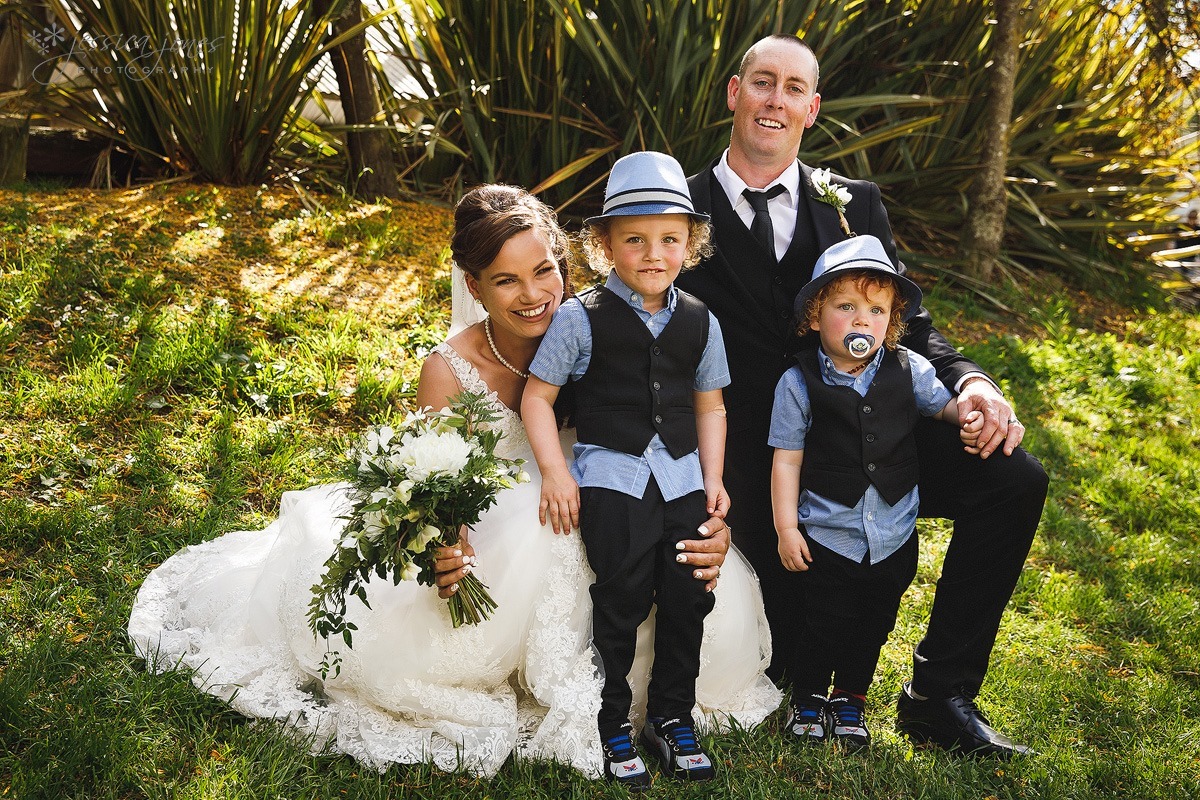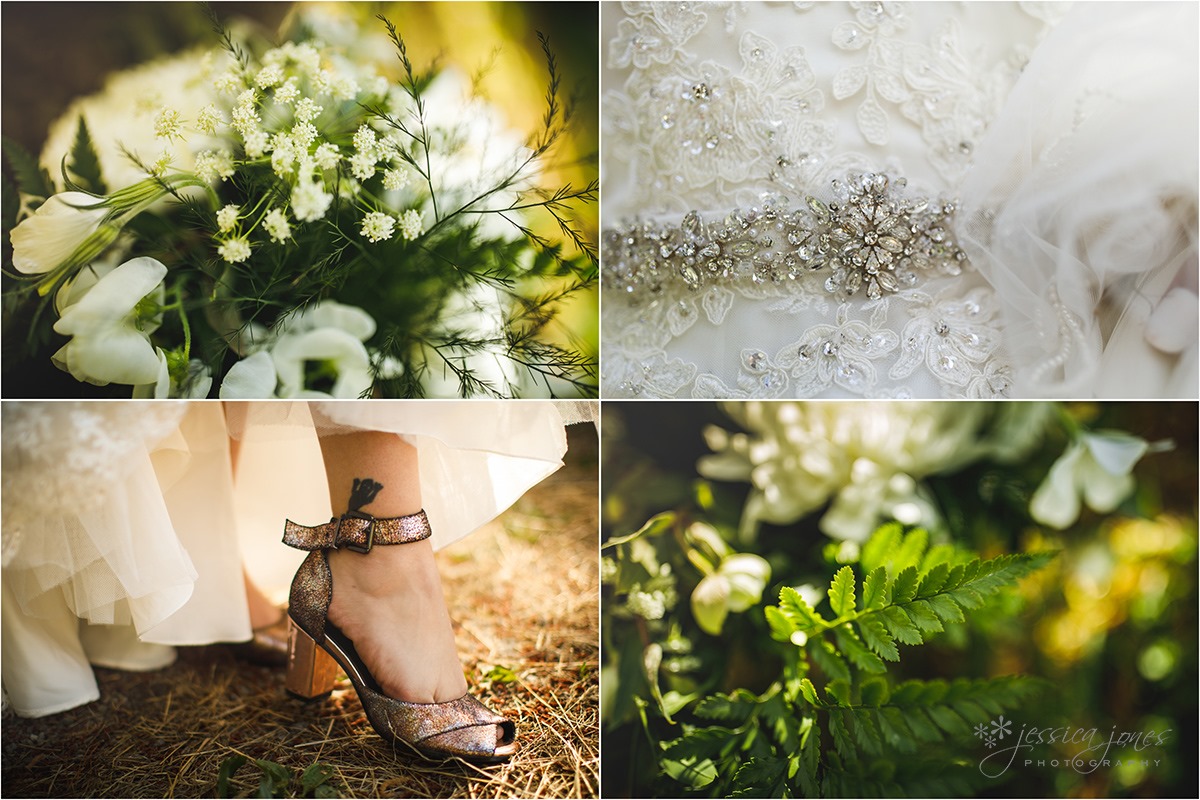 I love this following series. I asked them to give me the 'You can't sit with us' face. Turns out being mean just doesn't come naturally to this lot.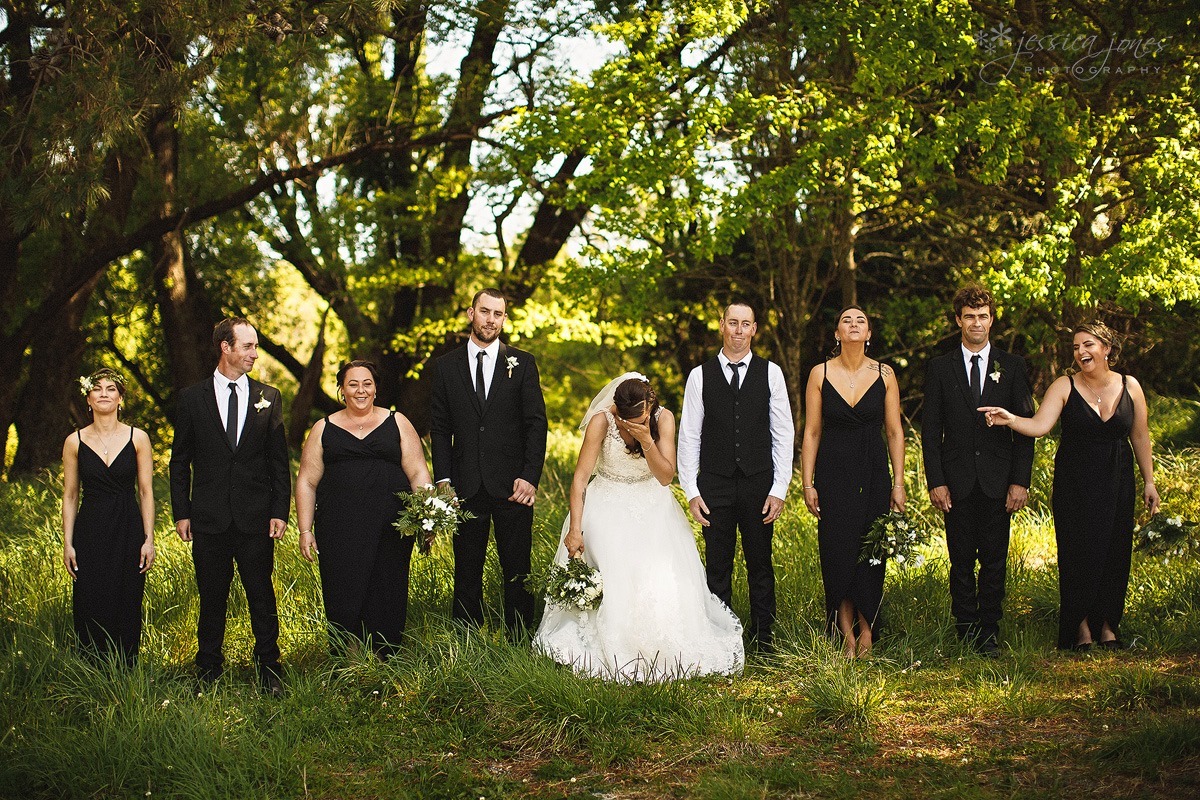 Oh… no… wait! There it is! Nailed the 'You can't sit with us' face!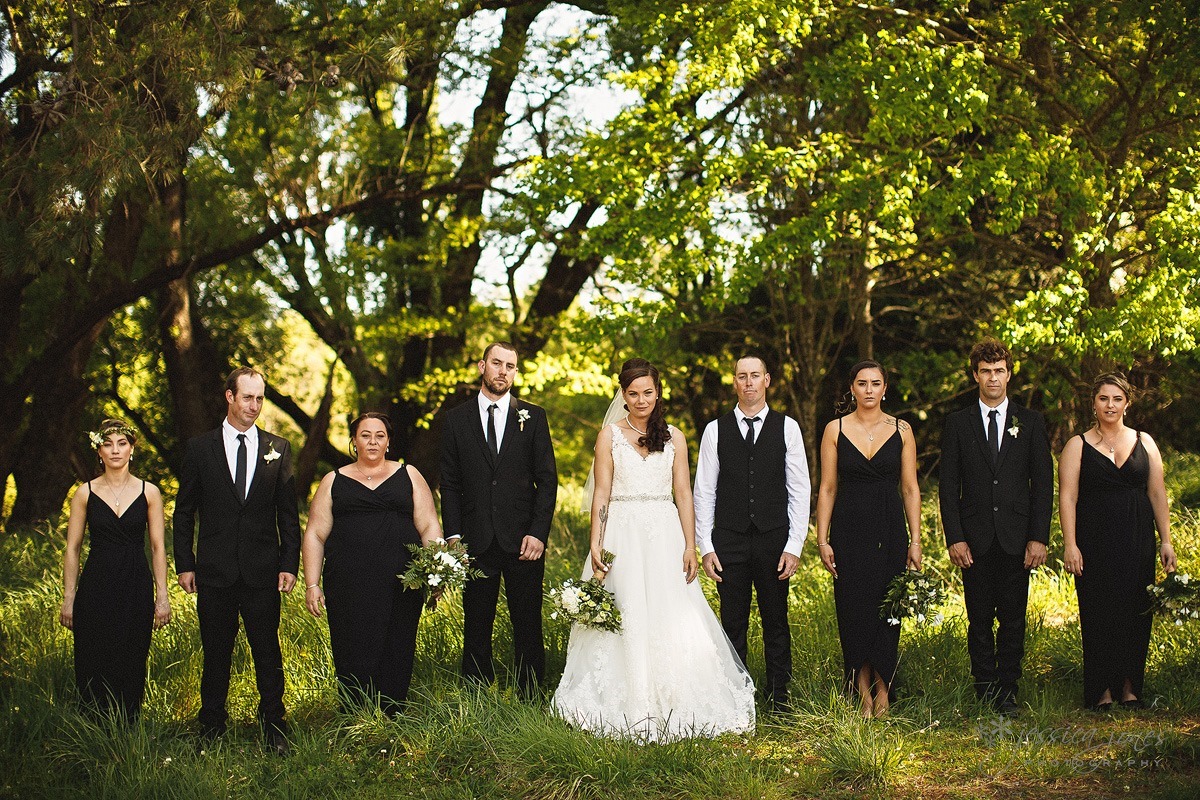 Aaaaaand then I could sit with them again.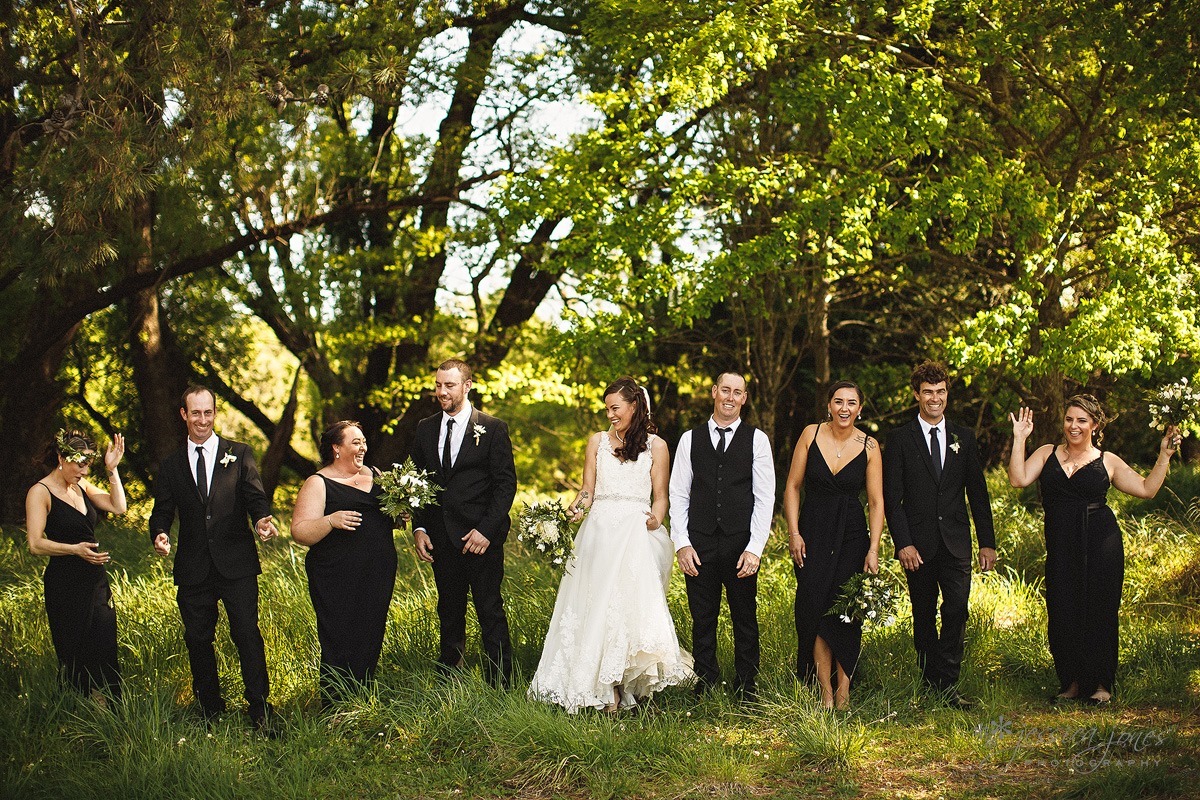 Jess and Scott are the kind of people you can just hang out with and there's just no extra effort needed. You know what I mean, the emotional effort, there's no awkward silences to fill, and we share a similar off beat sense of humour. They're fun. They don't seem to take life too seriously, and that makes taking photos of them SO EASY!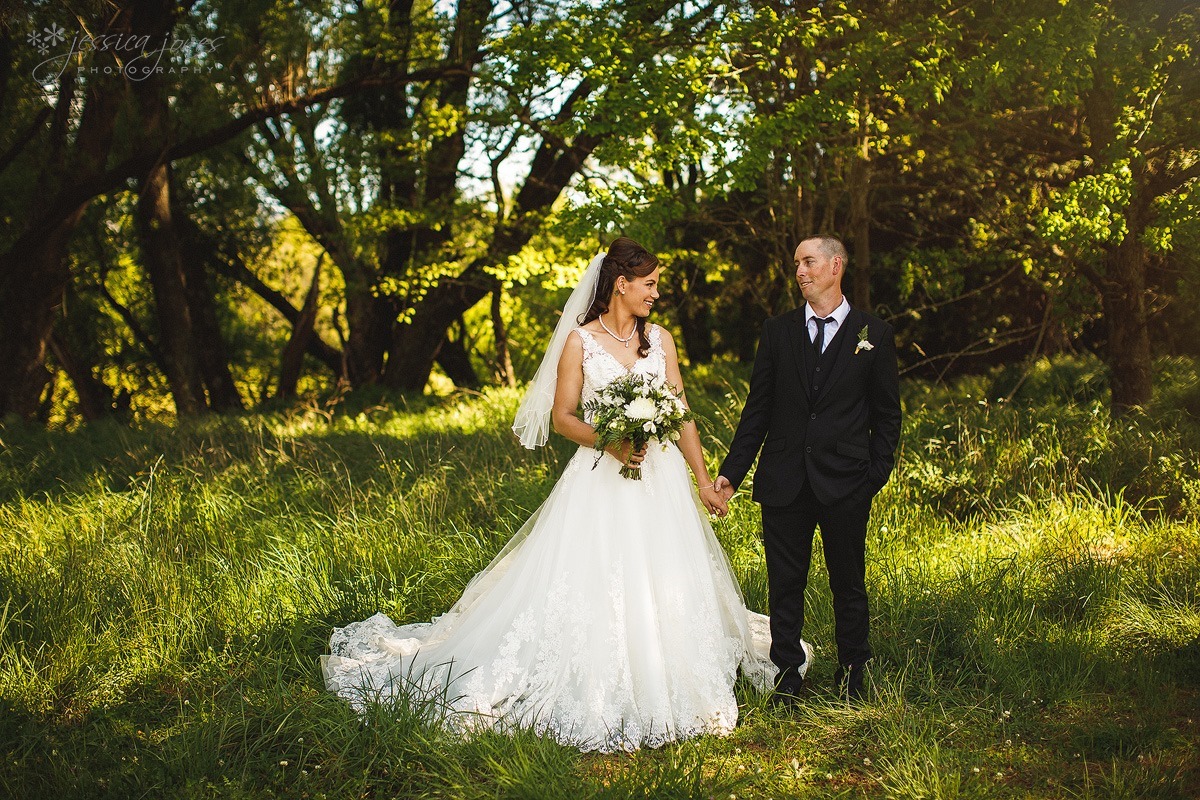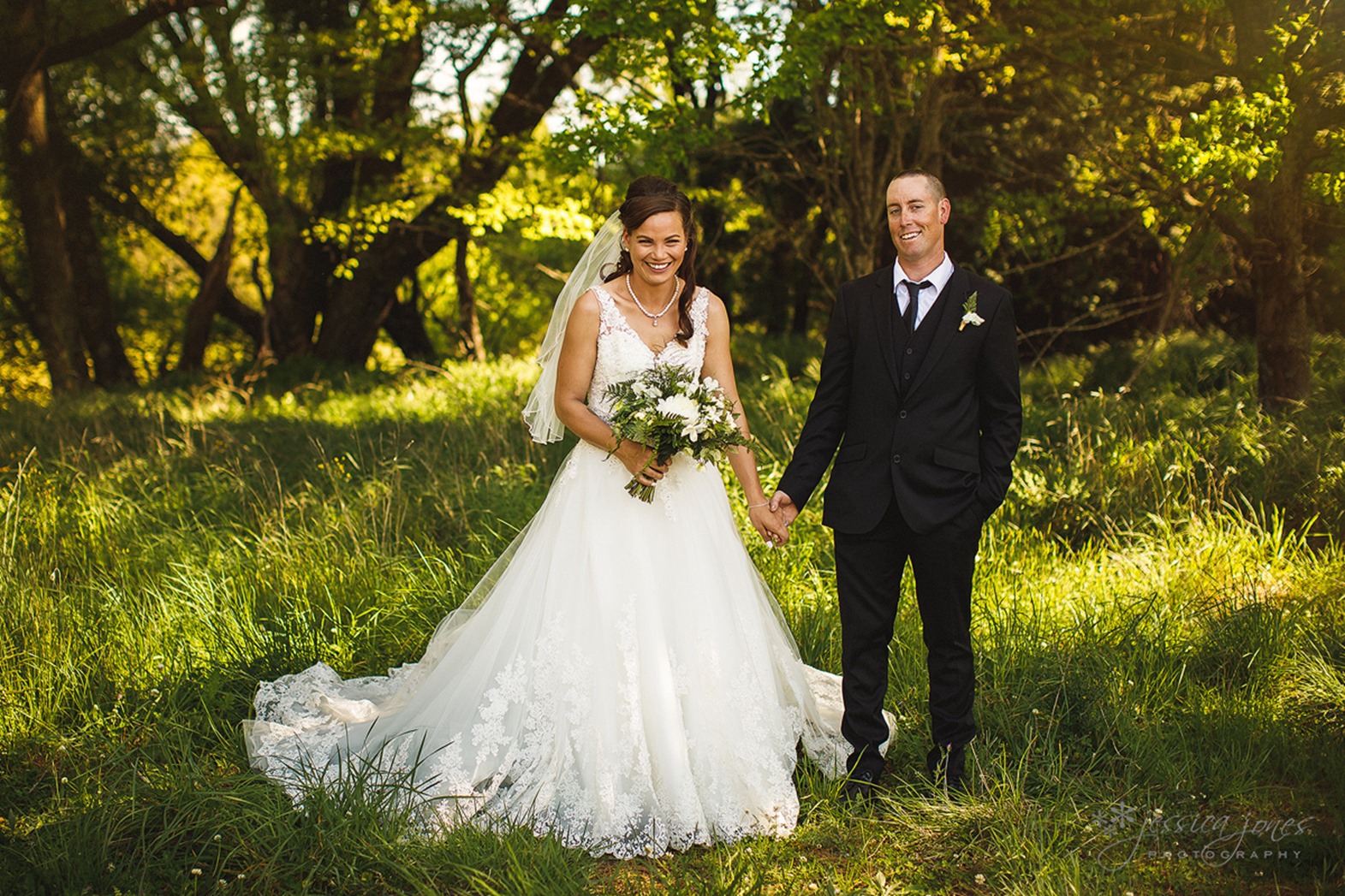 Also they like each other. REALLY, really.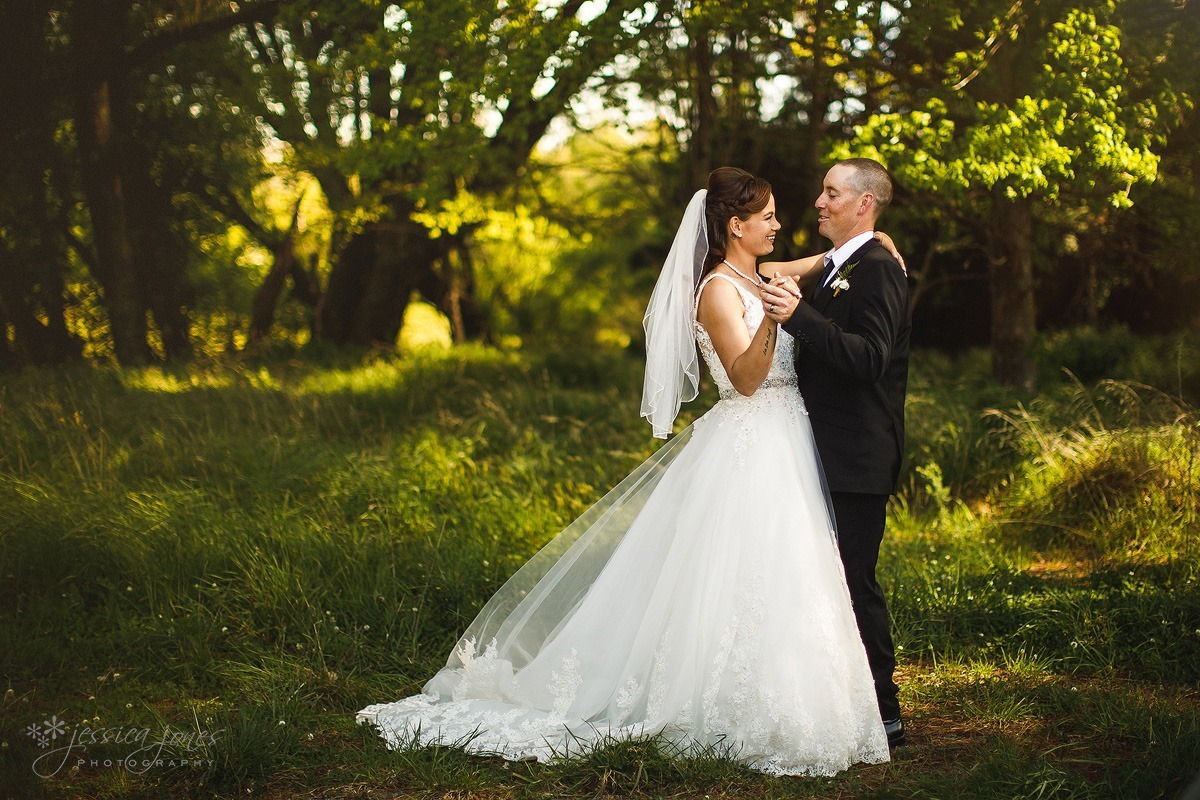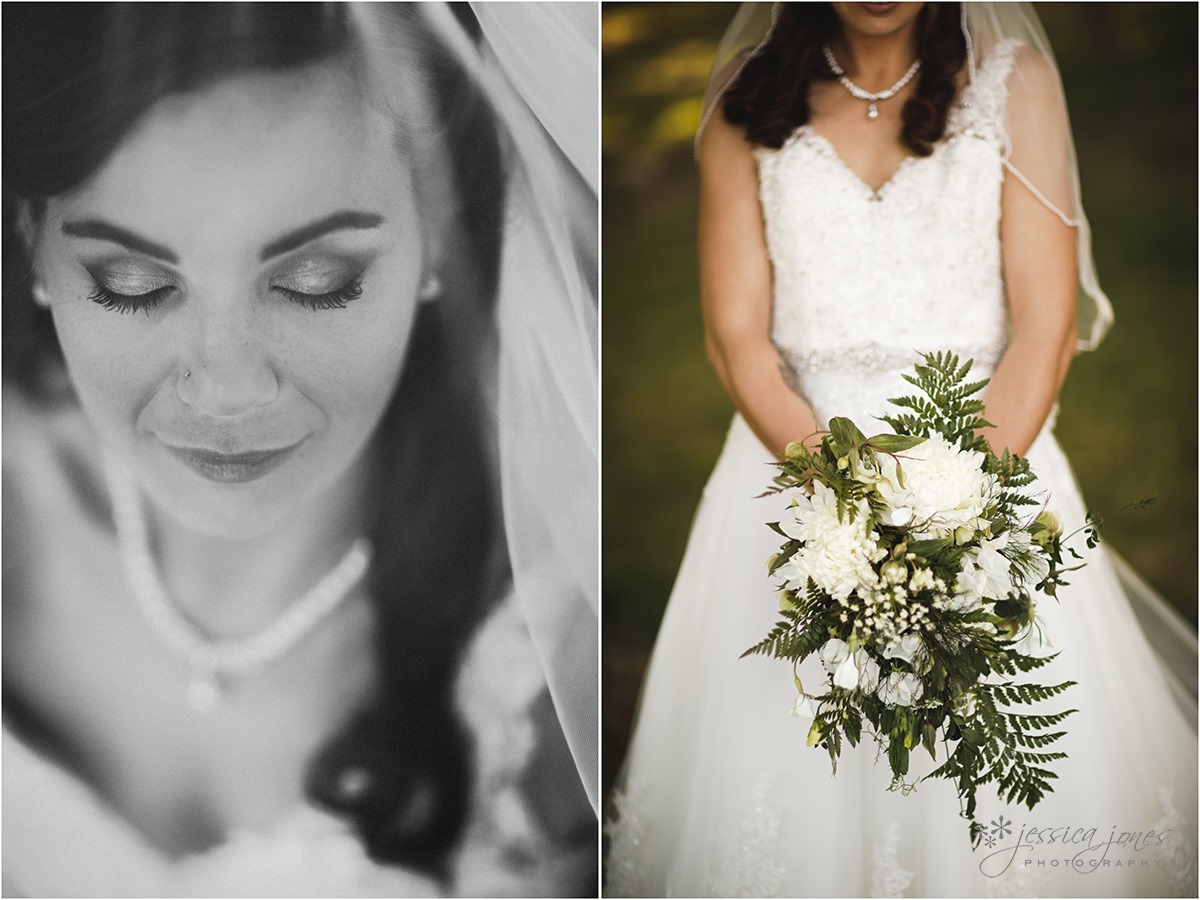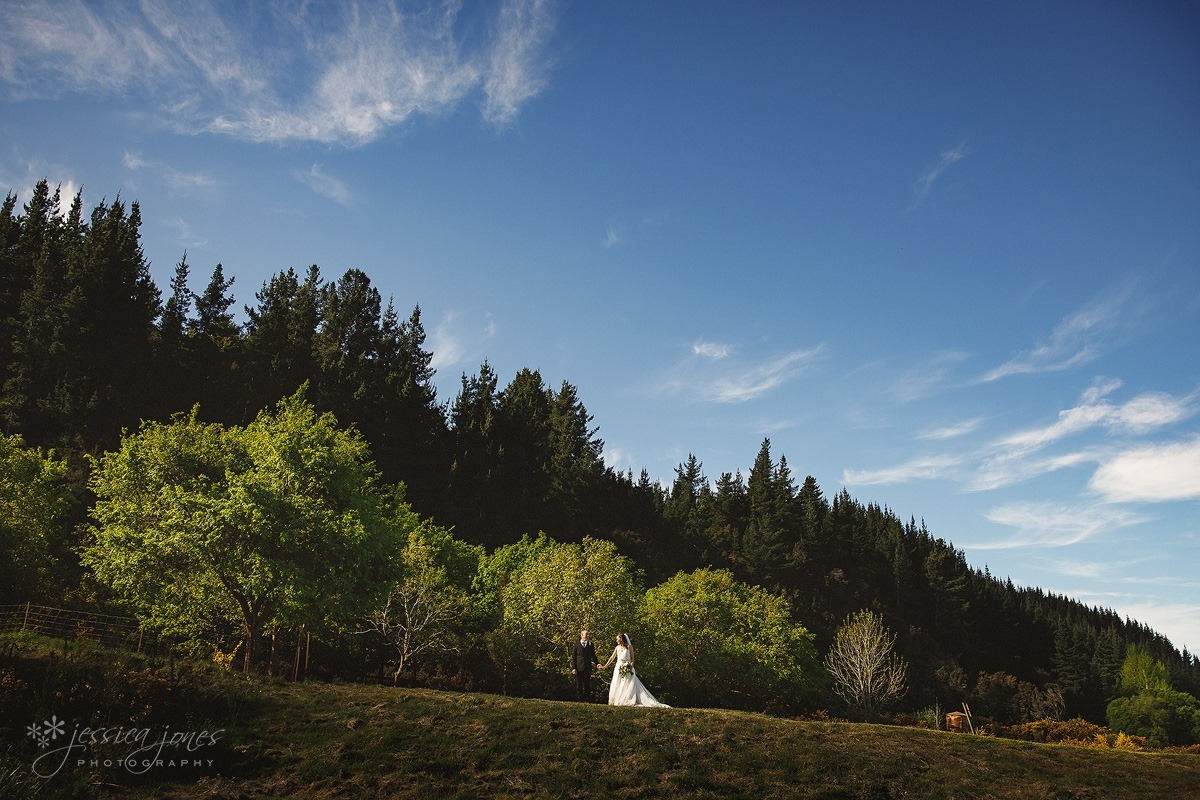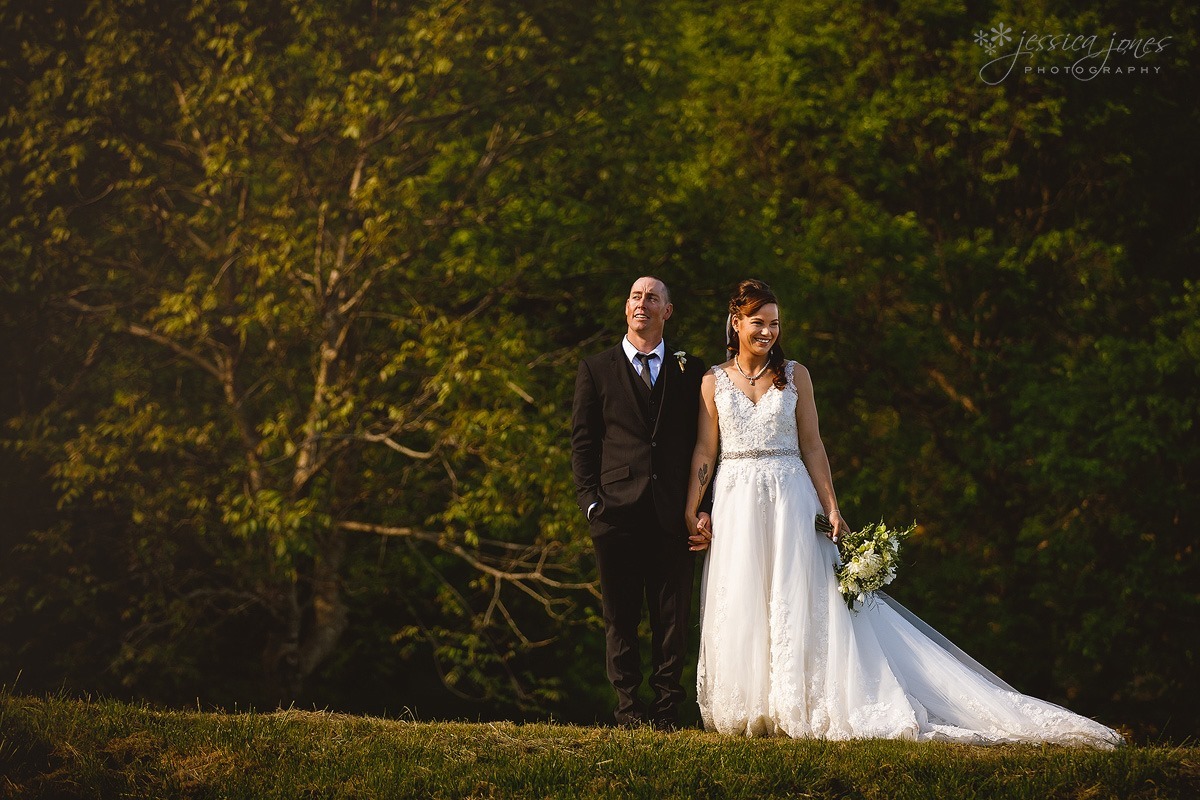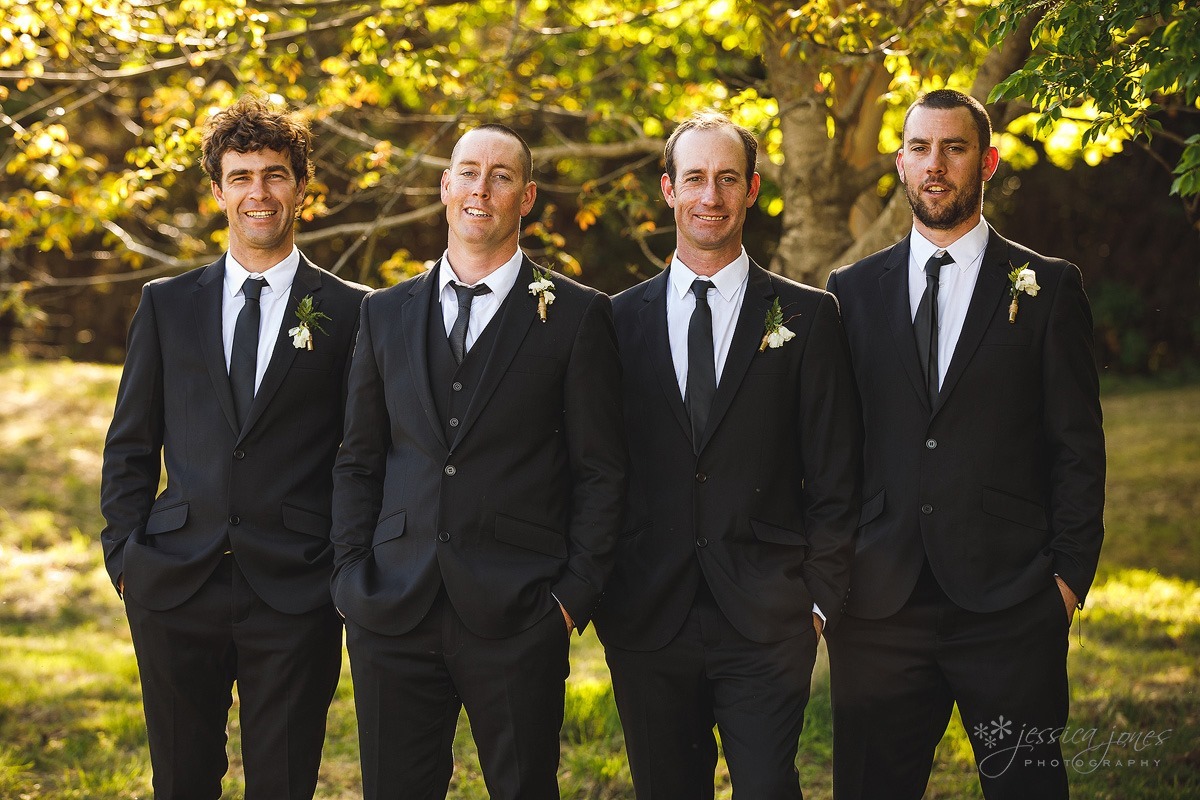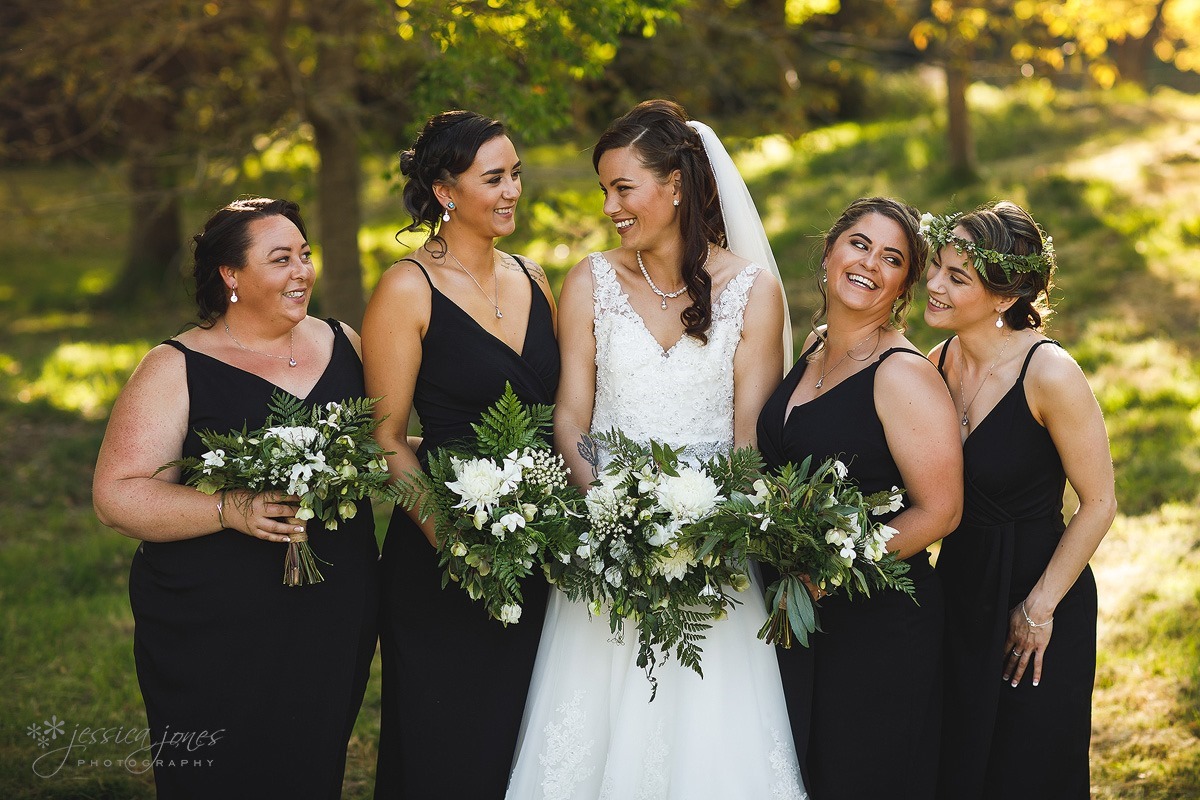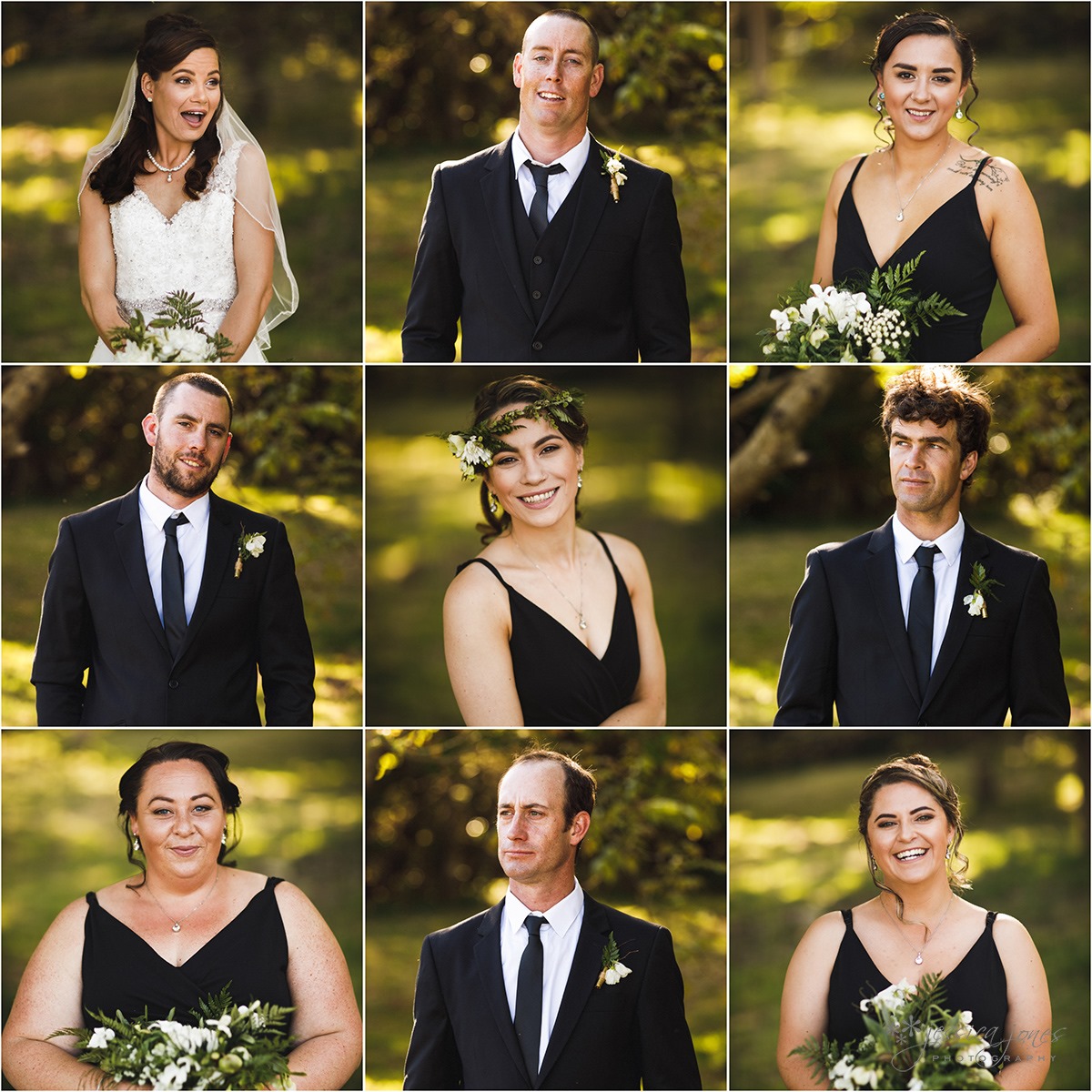 Jess and Scott met at the party of a mutual friend, the attraction was instant and mutual. Jess, however, took the 'playing hard to get' role a little too seriously and Scotty (being a bloke and all) thought she just wasn't interested. Never mind, after a few months all was put in it's rightful place, and love blossomed. Phew!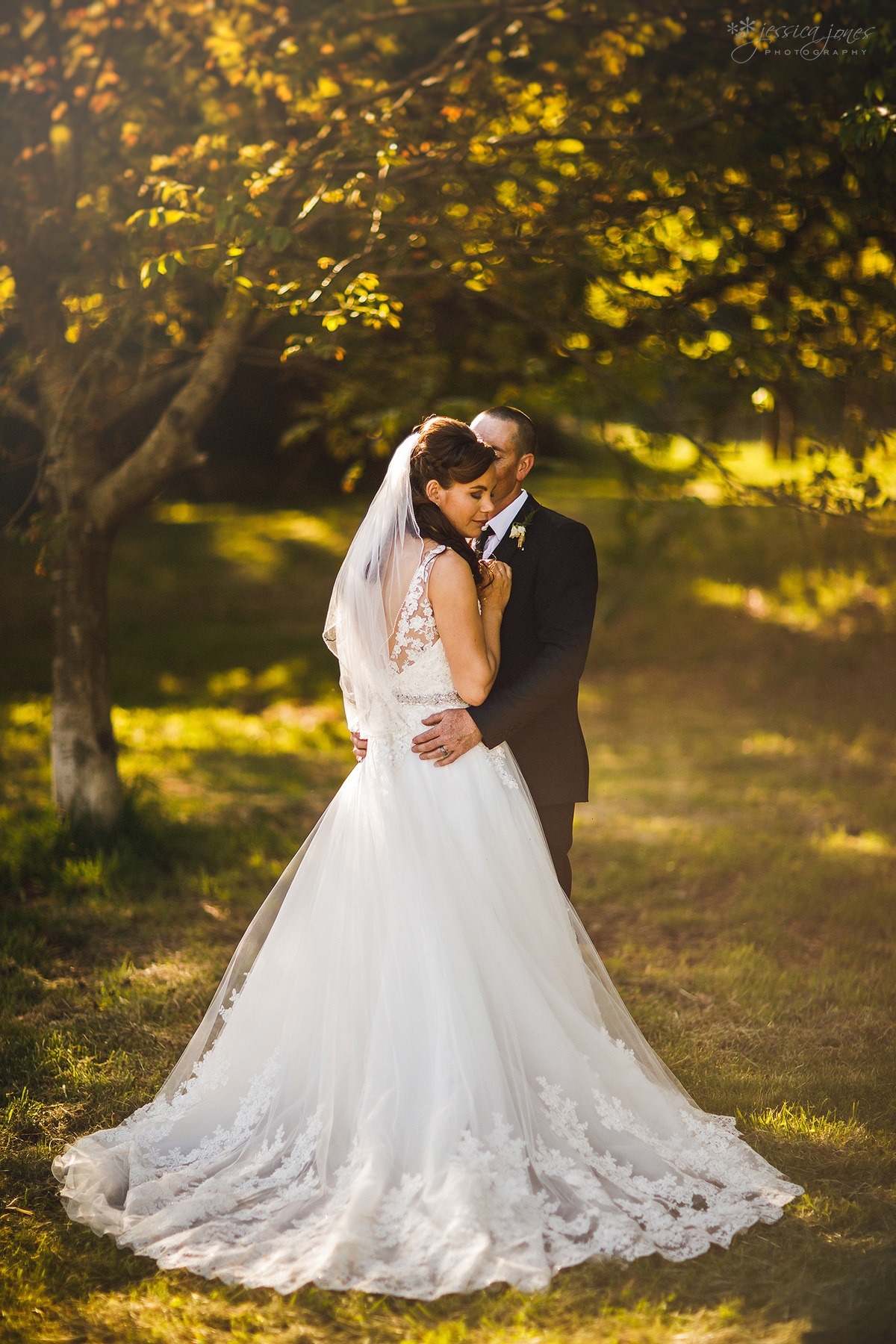 Back to join the festivities in the marquee!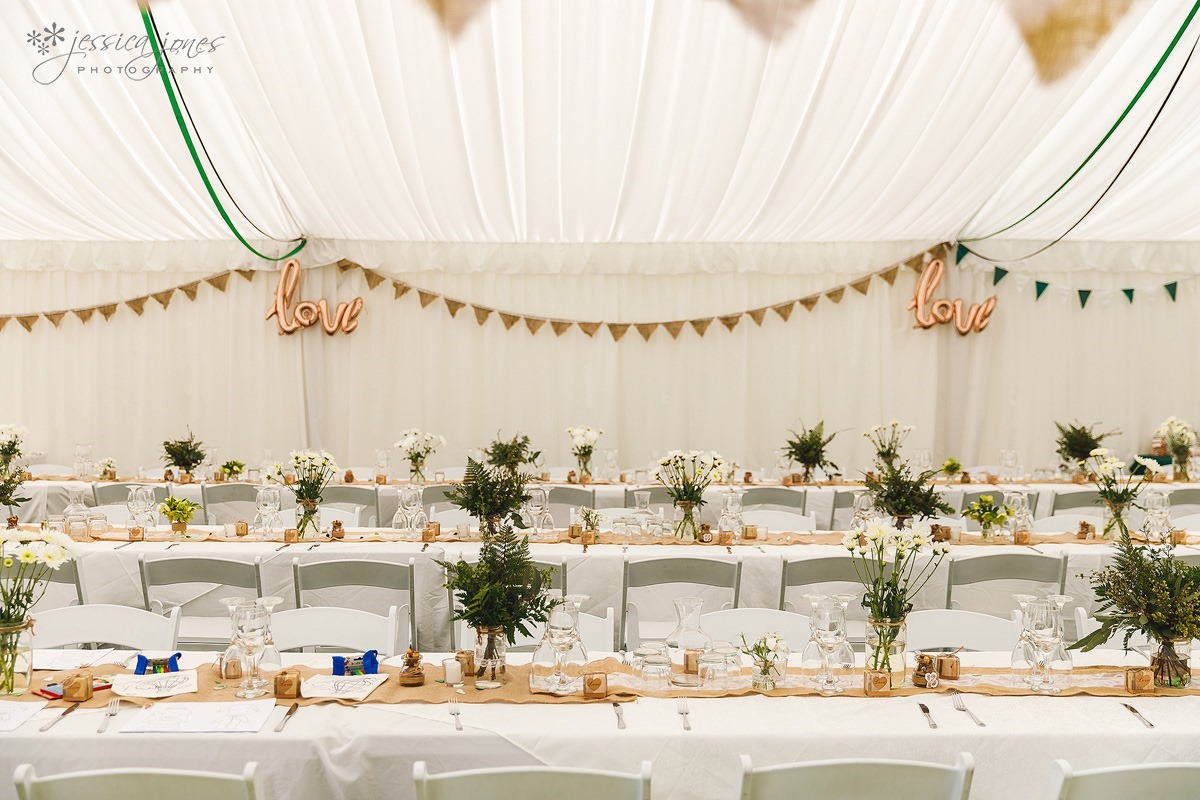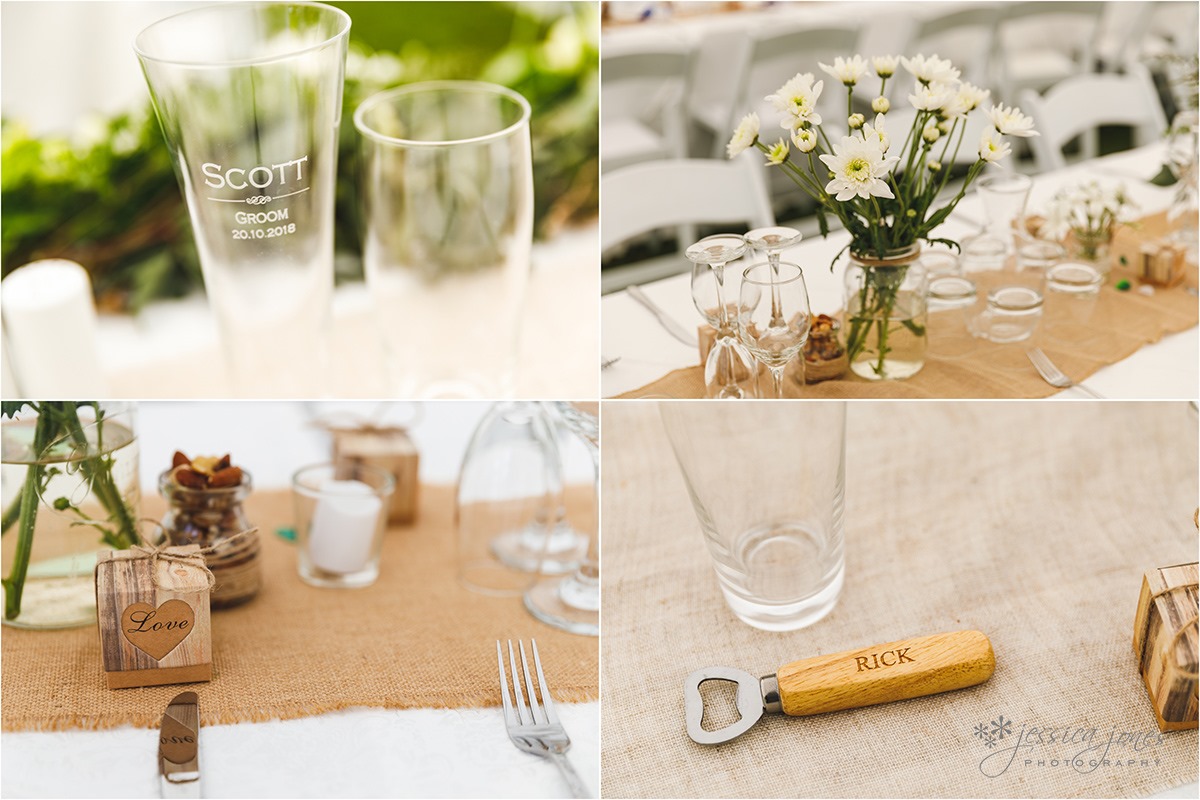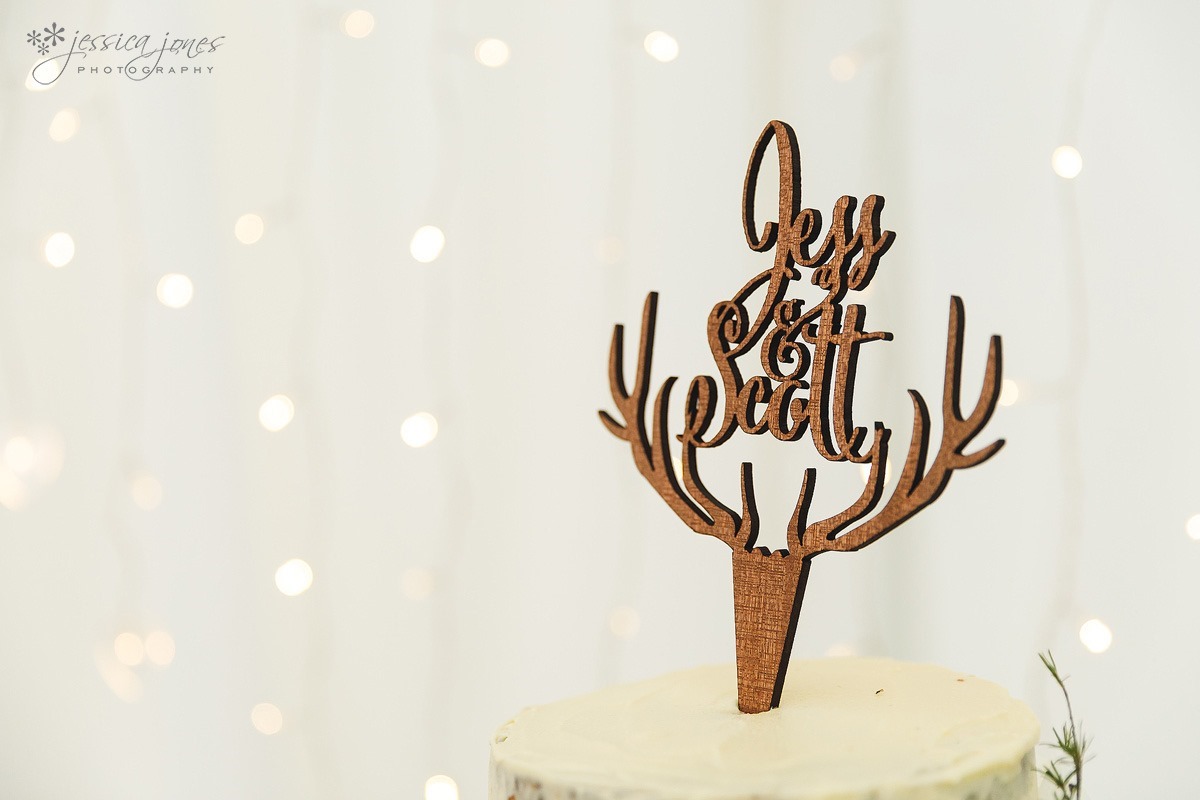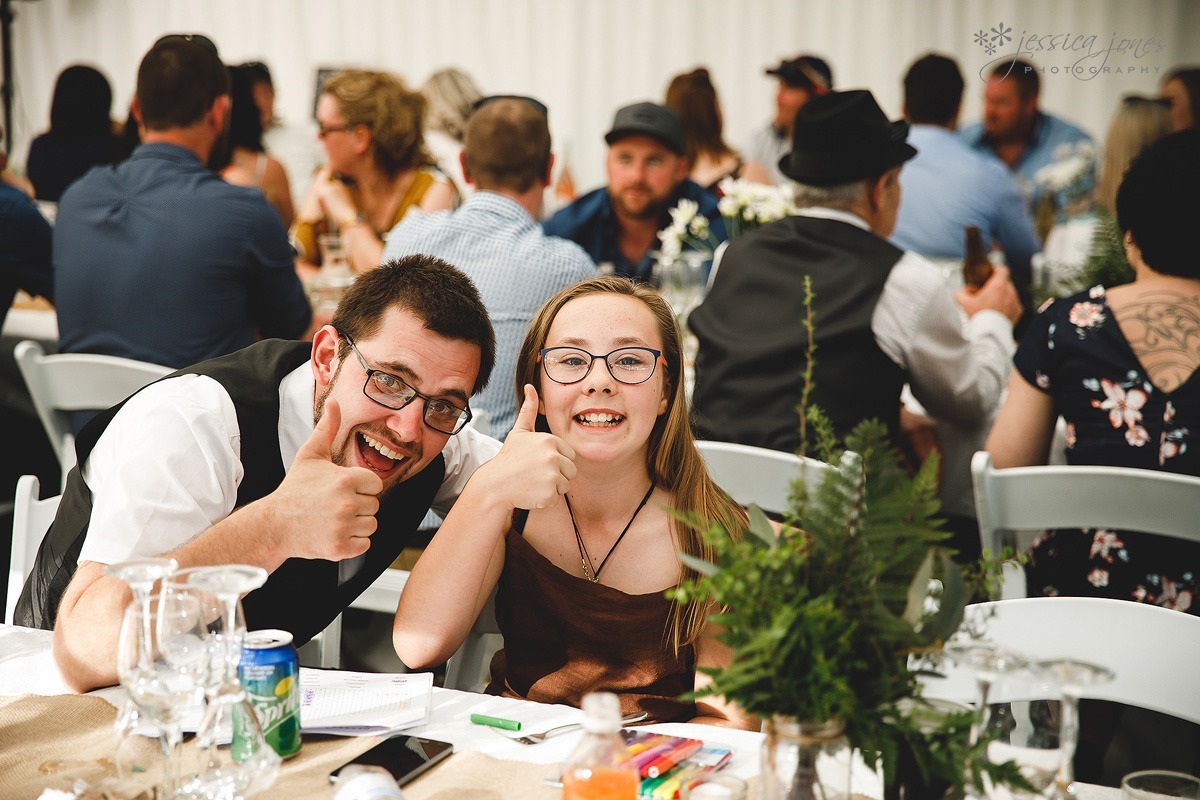 When Jess' family get together they will often have a Games Day where everyone plays for the Kath Cup, in memory of Jess' Mum Kath. Such a cool way to remember and honour someone so loved and missed. The day after the wedding was put aside for relaxing, eating and playing hard for the Cup.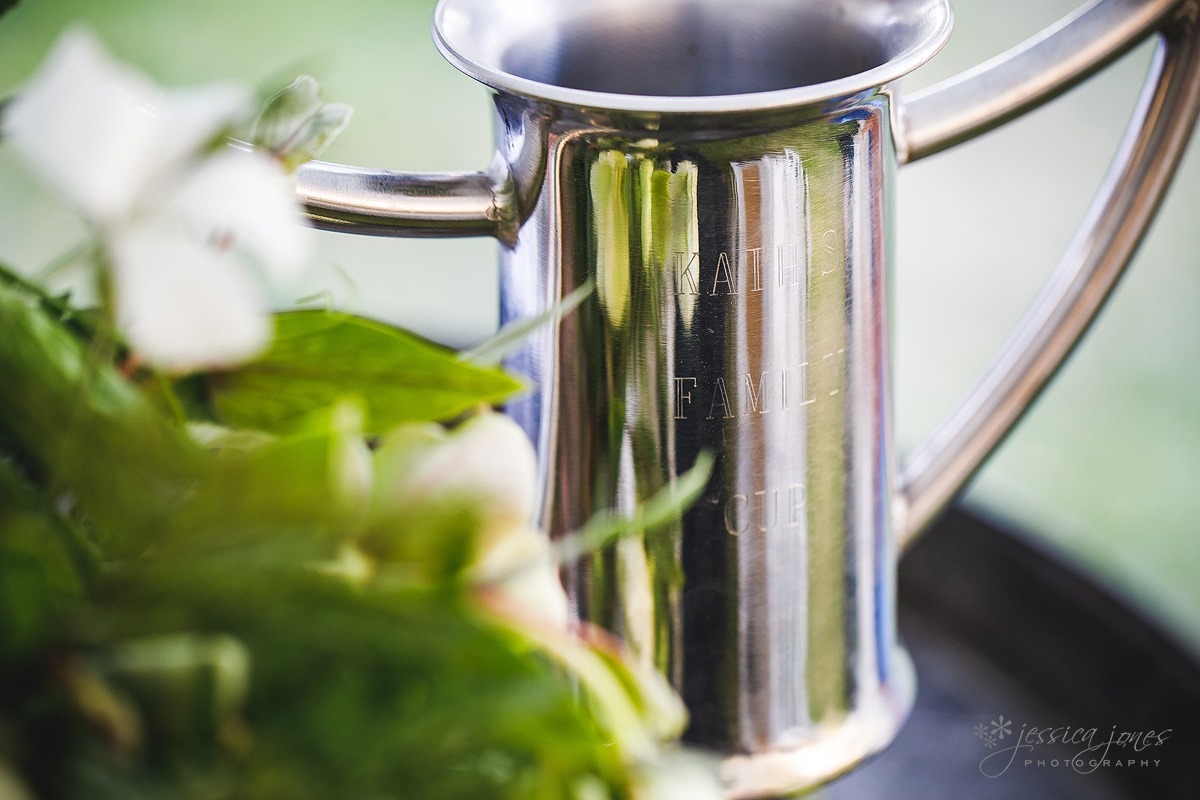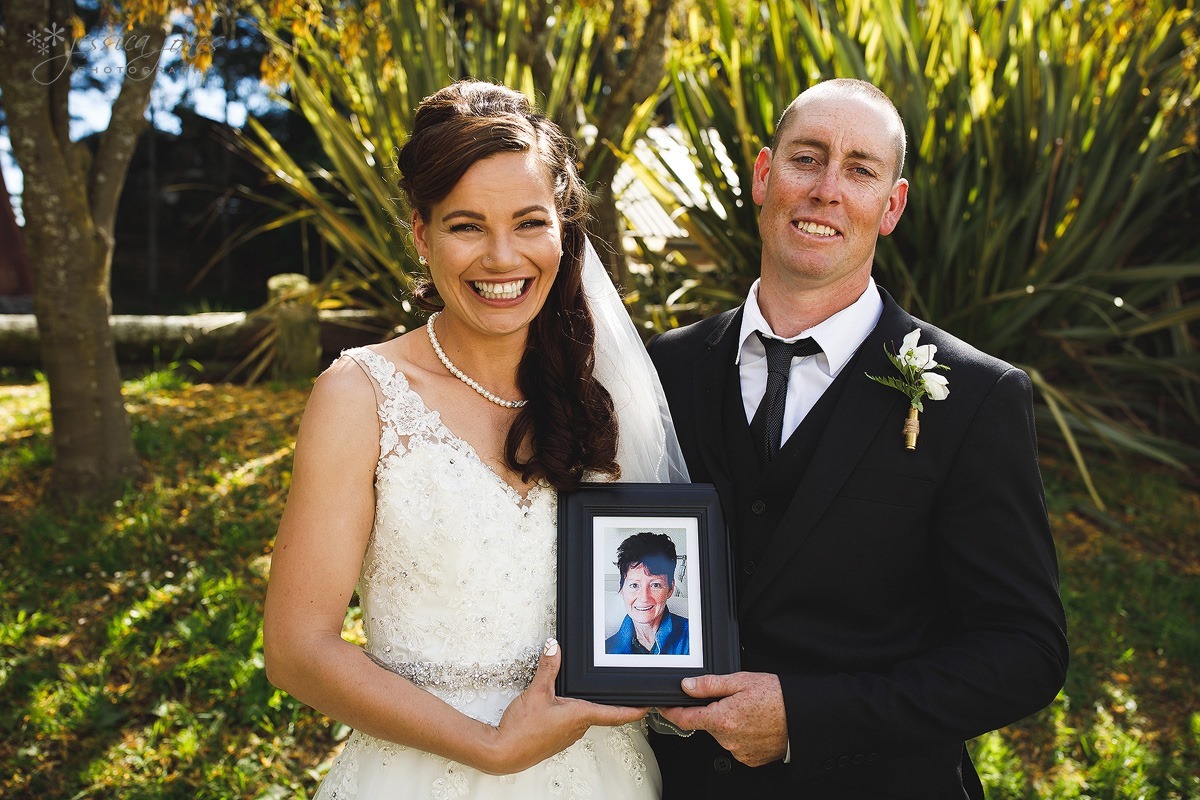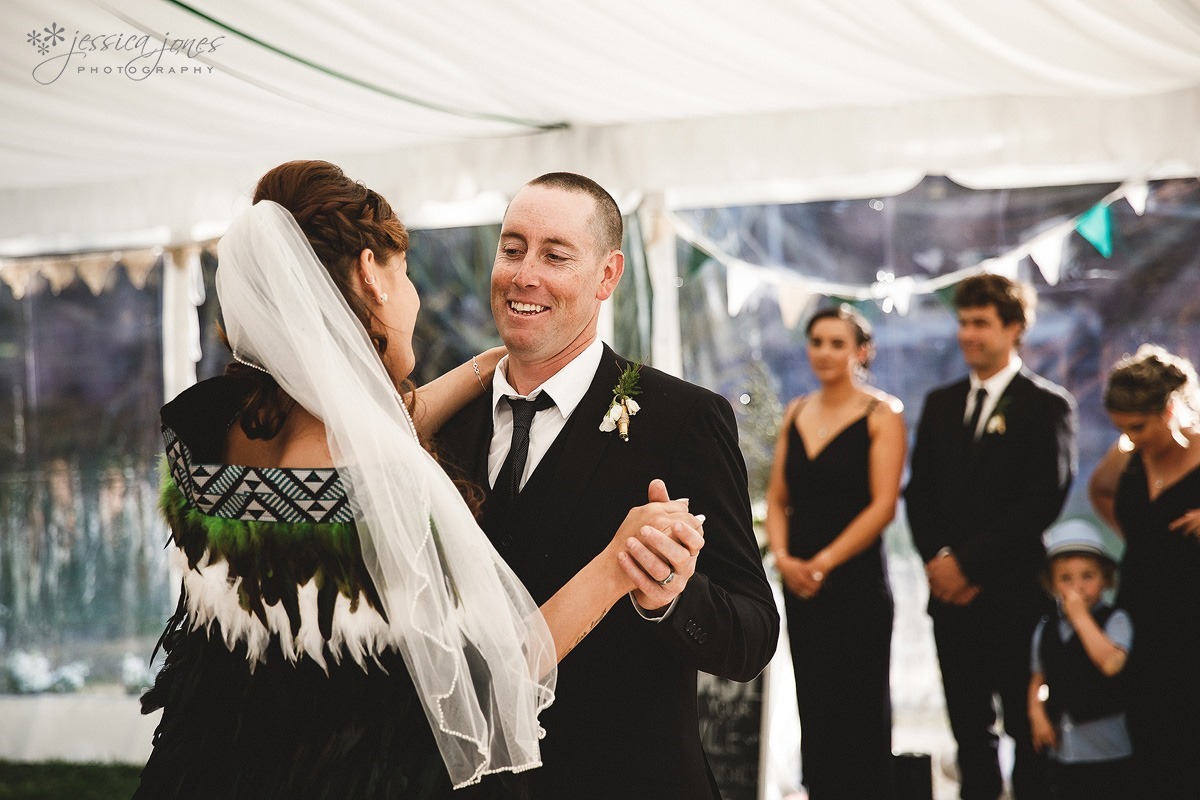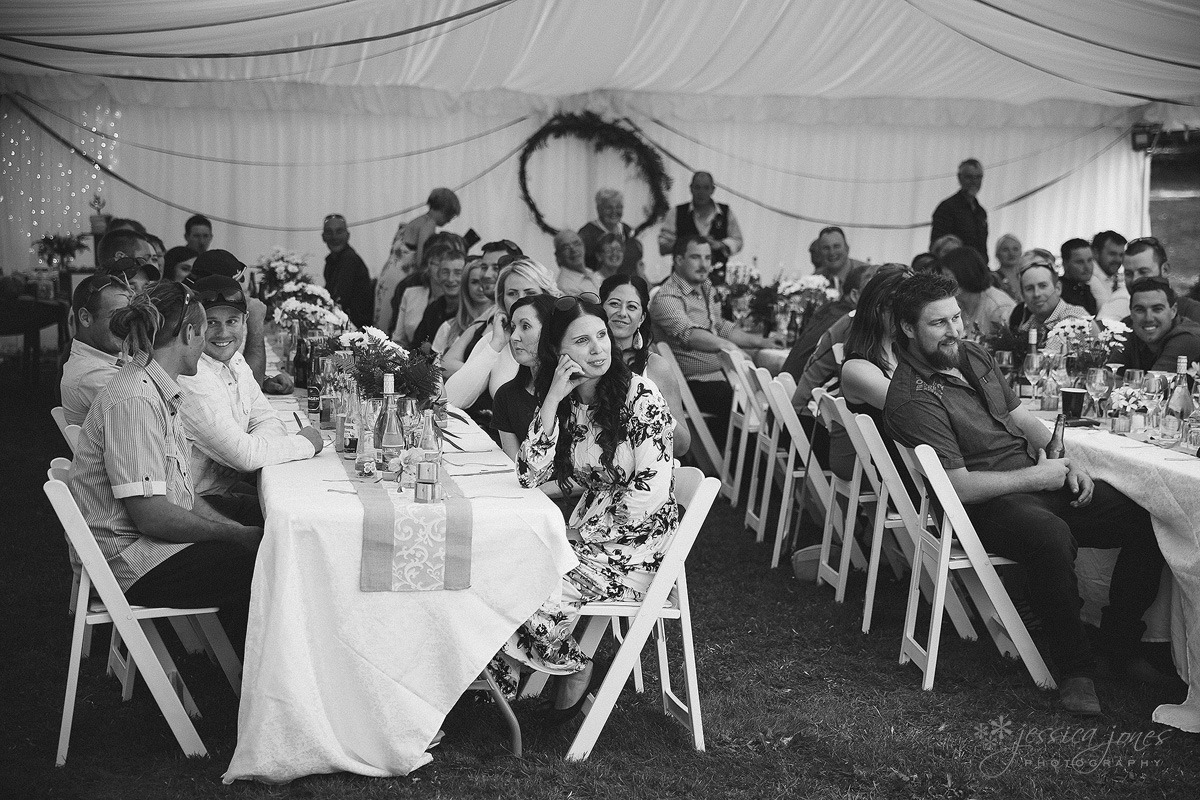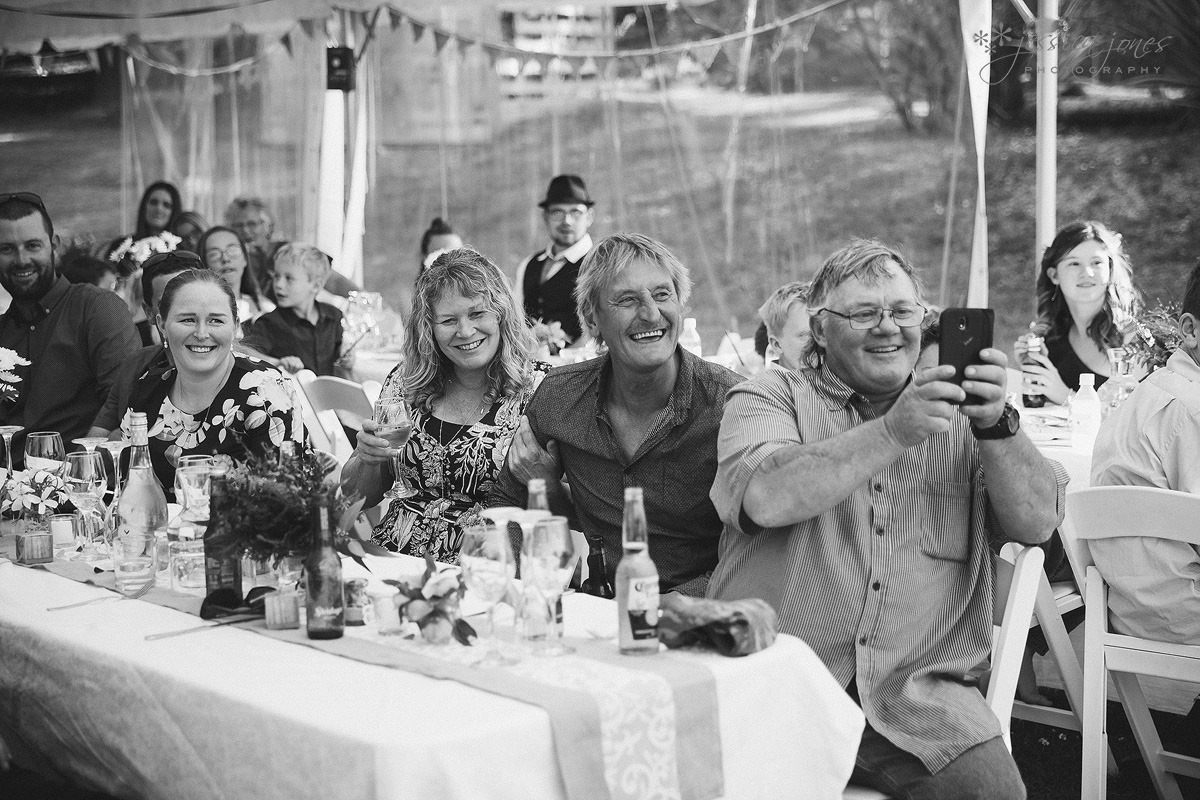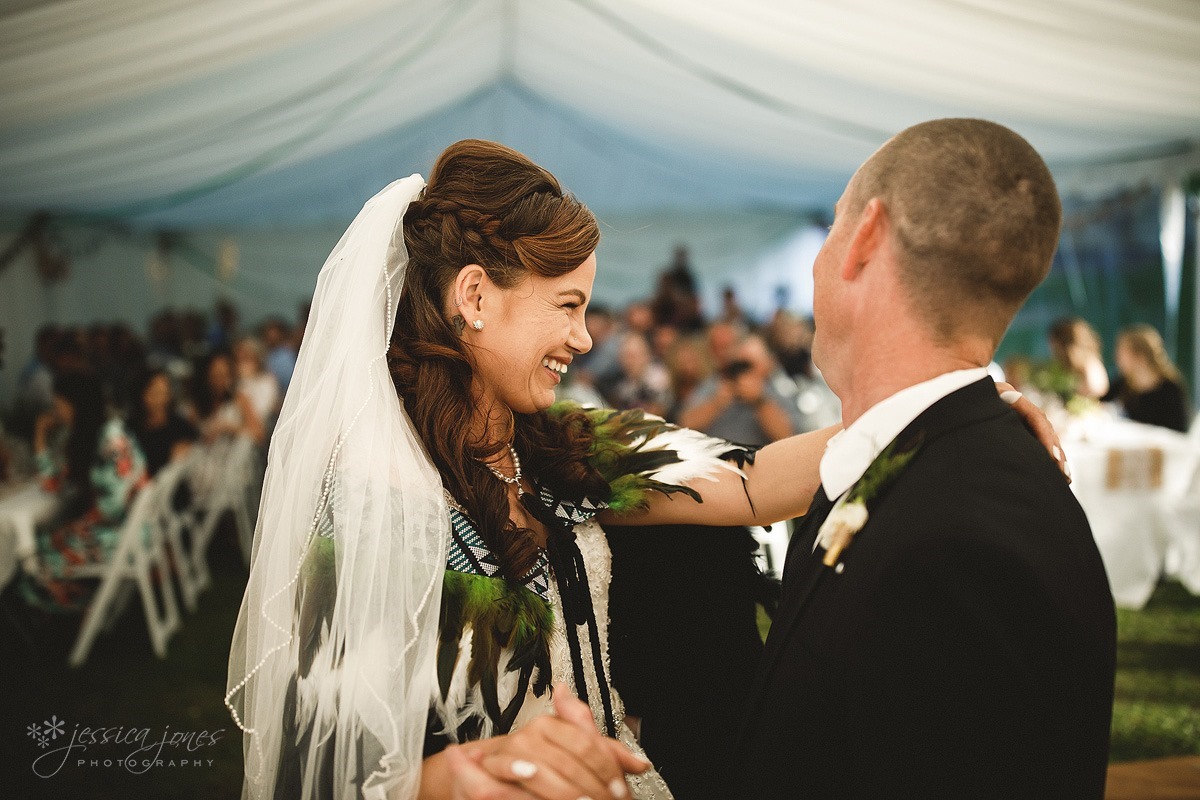 Just in case you're wondering where Jackson got to…..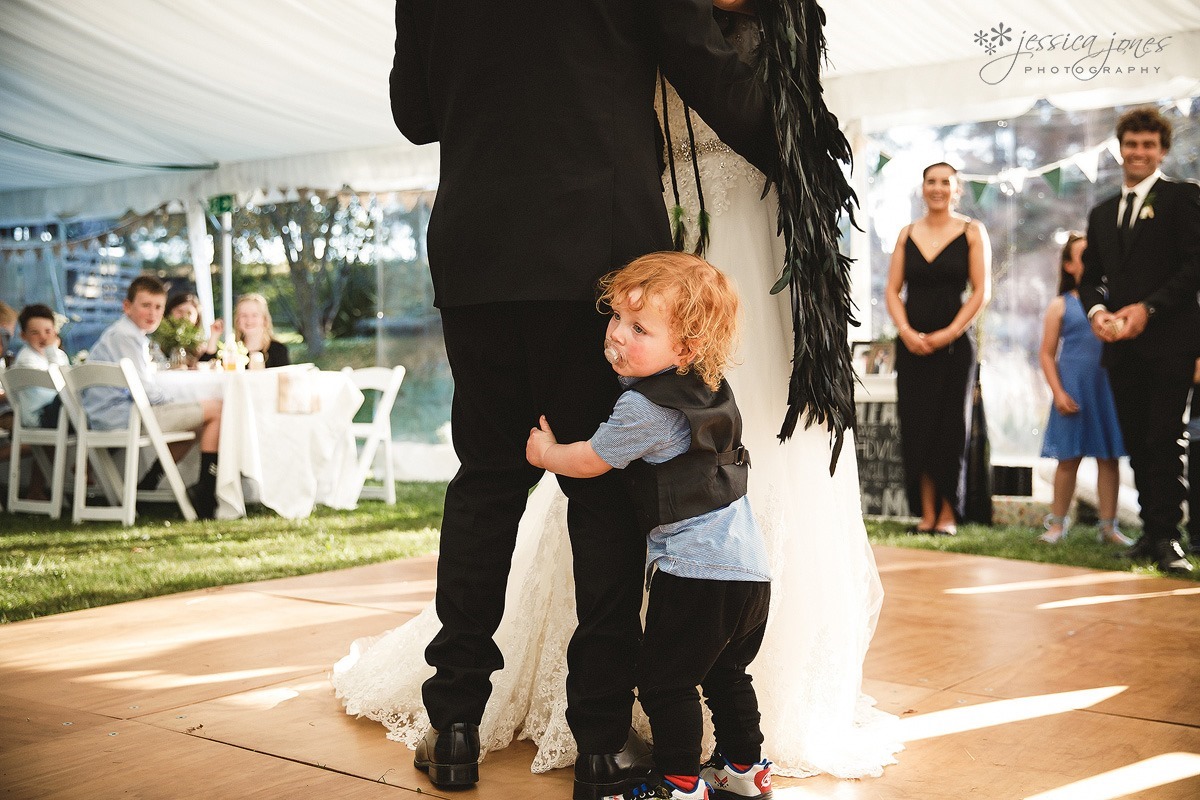 Meanwhile, Evan is also being his adorable little self!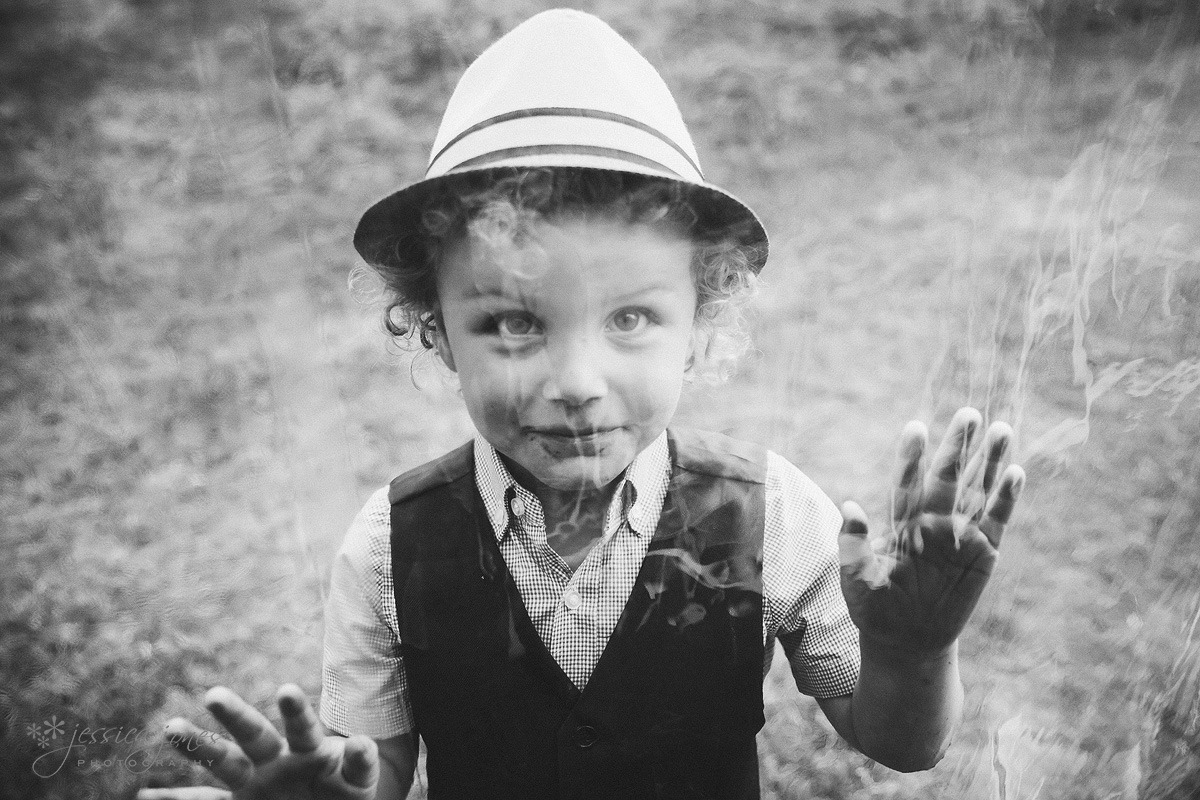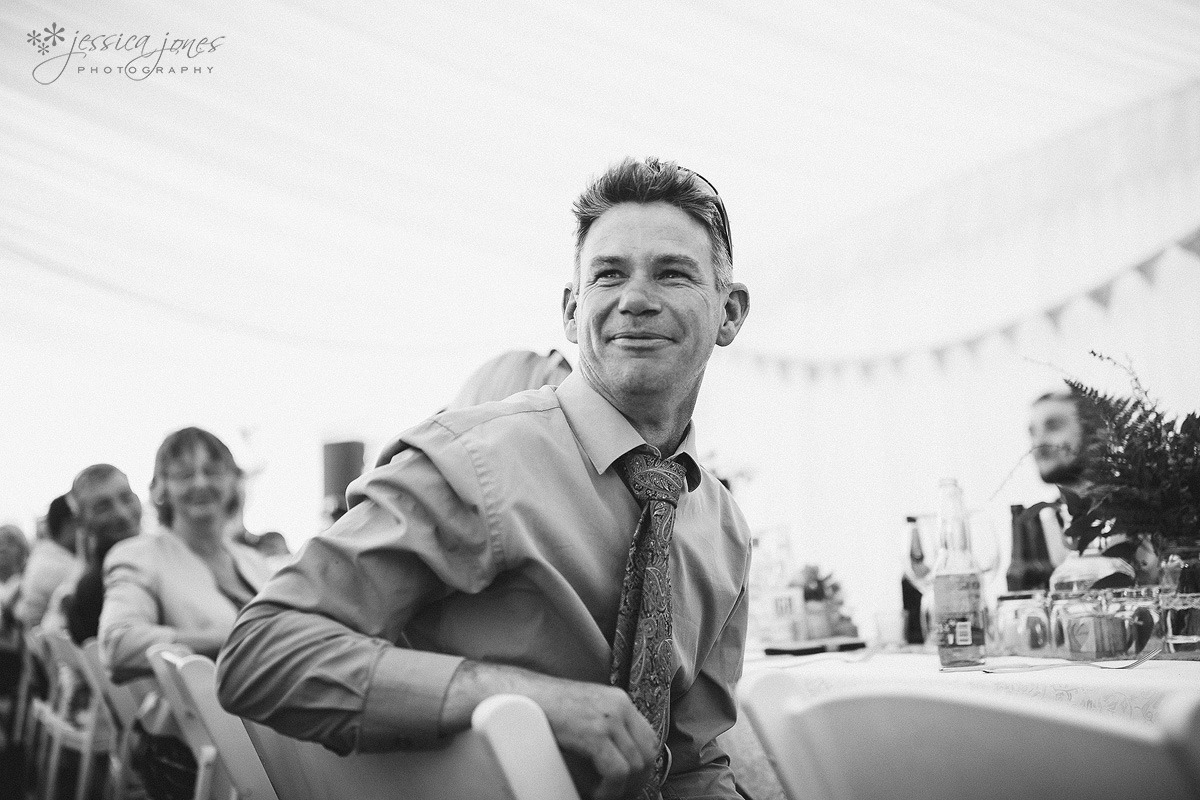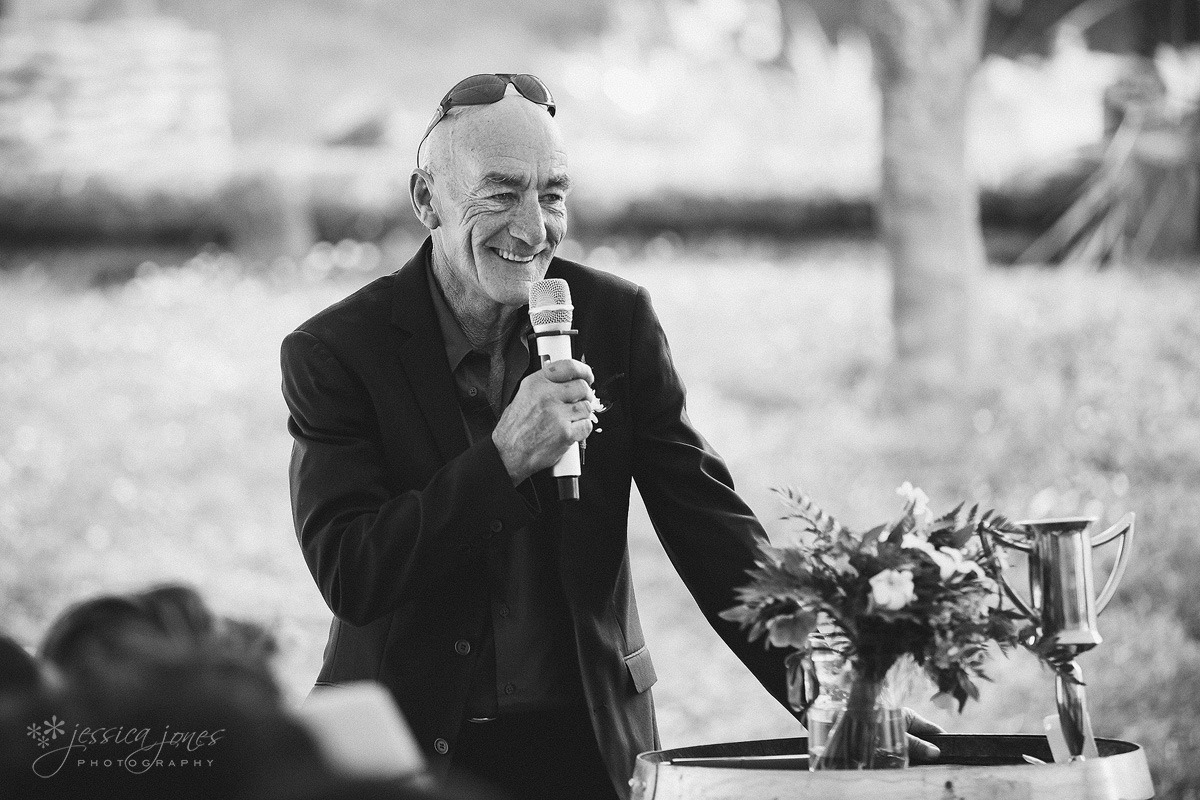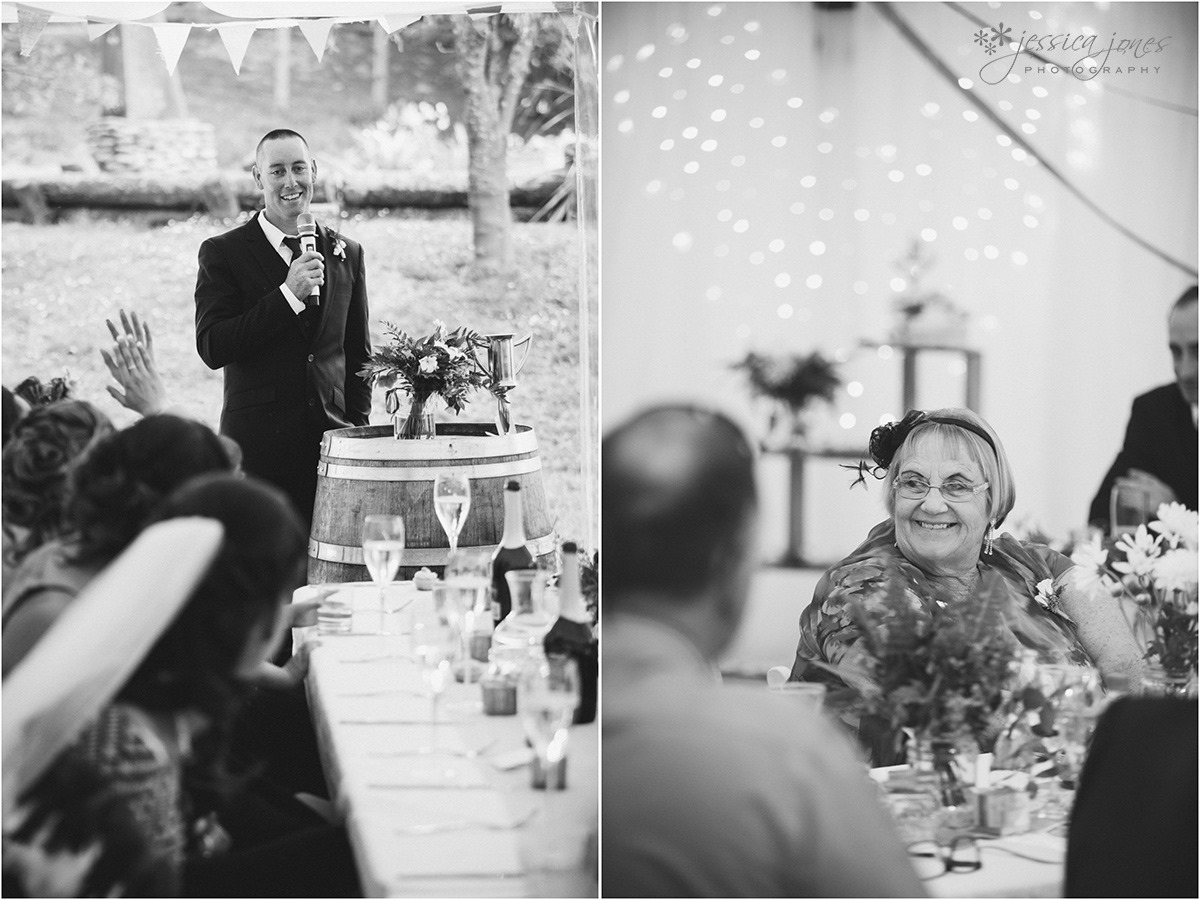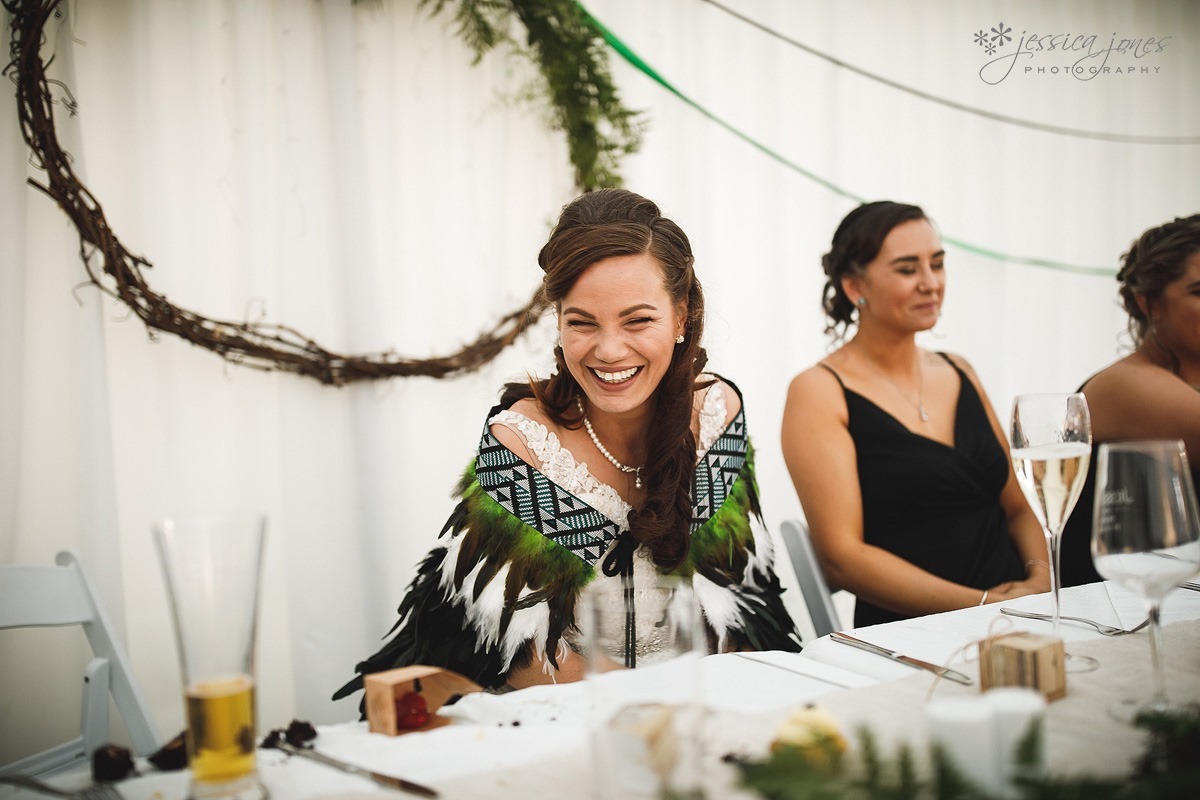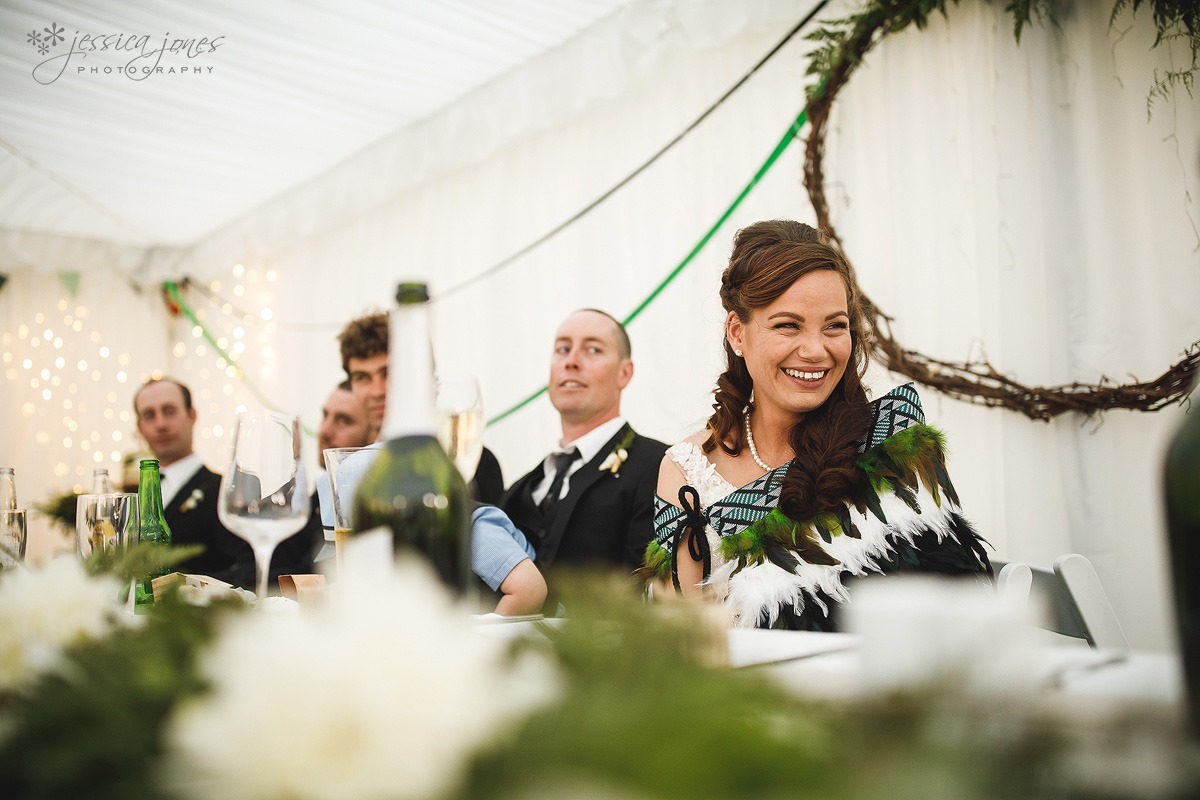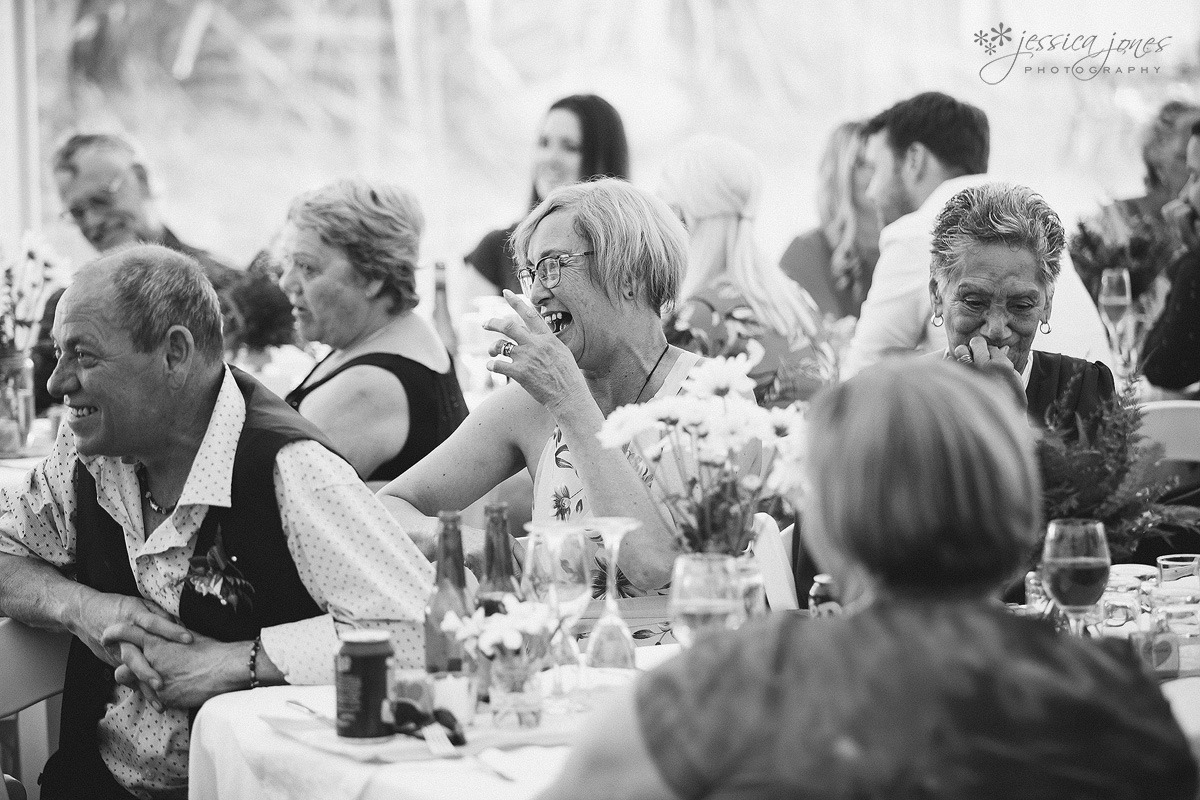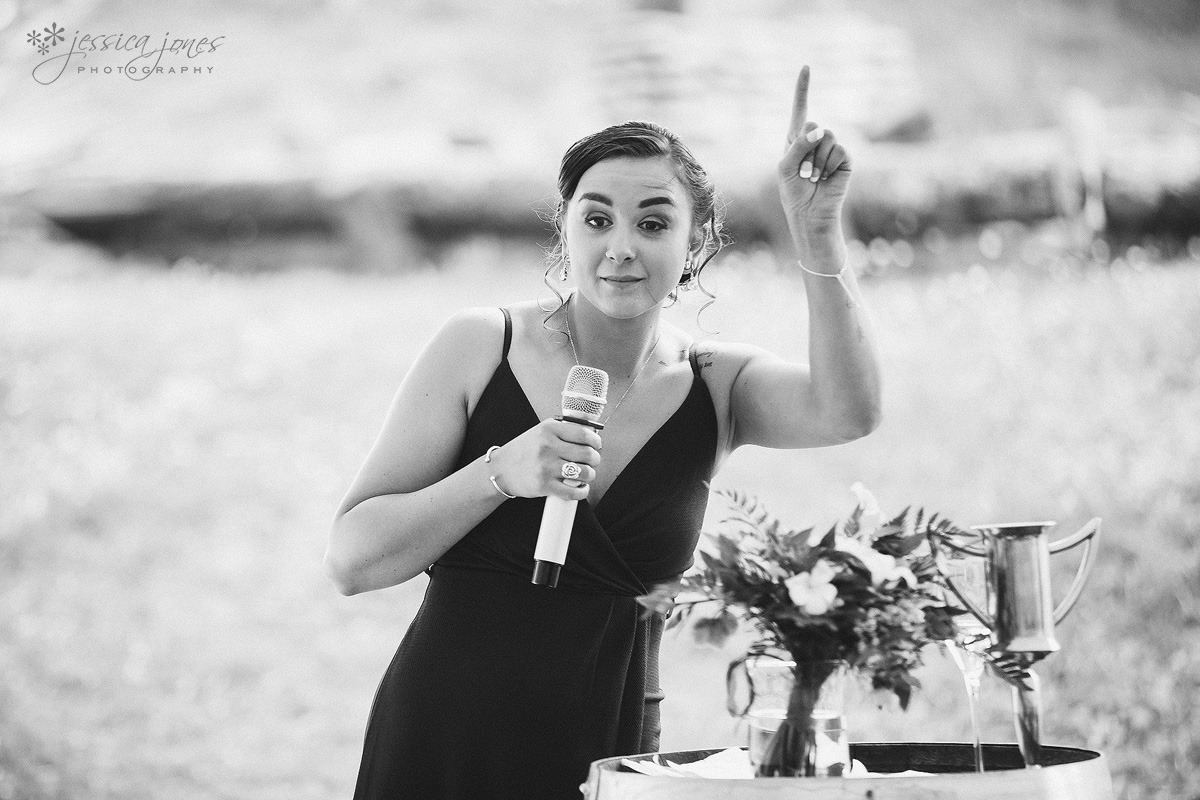 You know sometimes when you look into an occasion as an outsider you can see really special friendships and family bonds? The entire day felt that way for Paul and I, that's one of the nice things about being with people on one of the happiest days of their lives, you really get enveloped with the happy vibes floating about.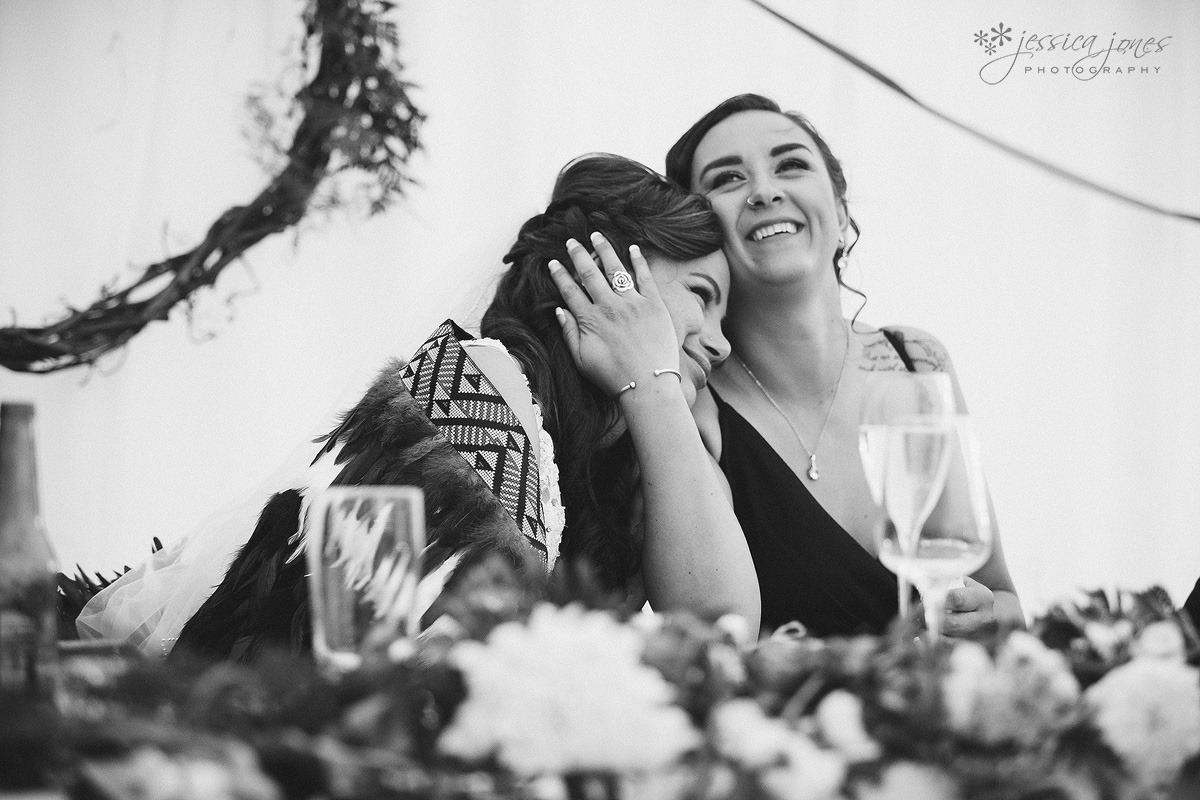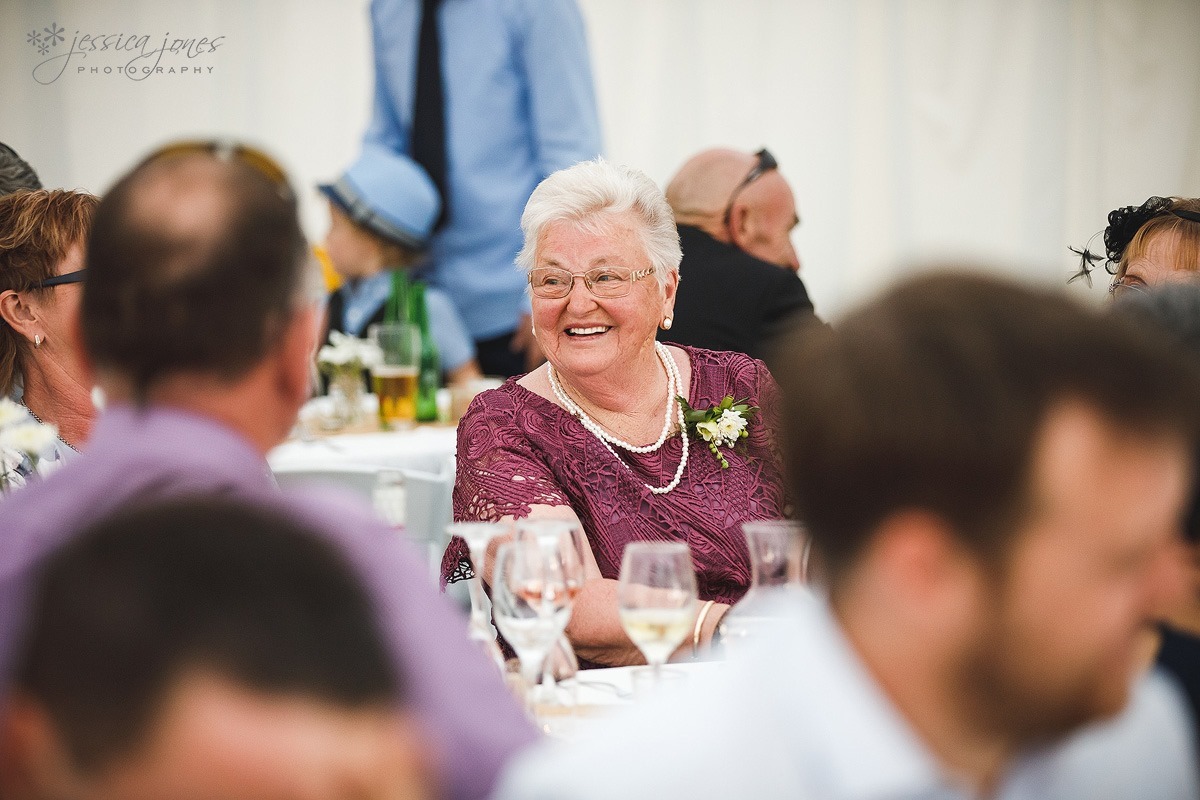 Jess' amazing bridesmaids gave her this incredible feathered robe the morning of the wedding. I'm sure it has a more legitimate name than a 'feathered robe', and I'm happy to be enlightened!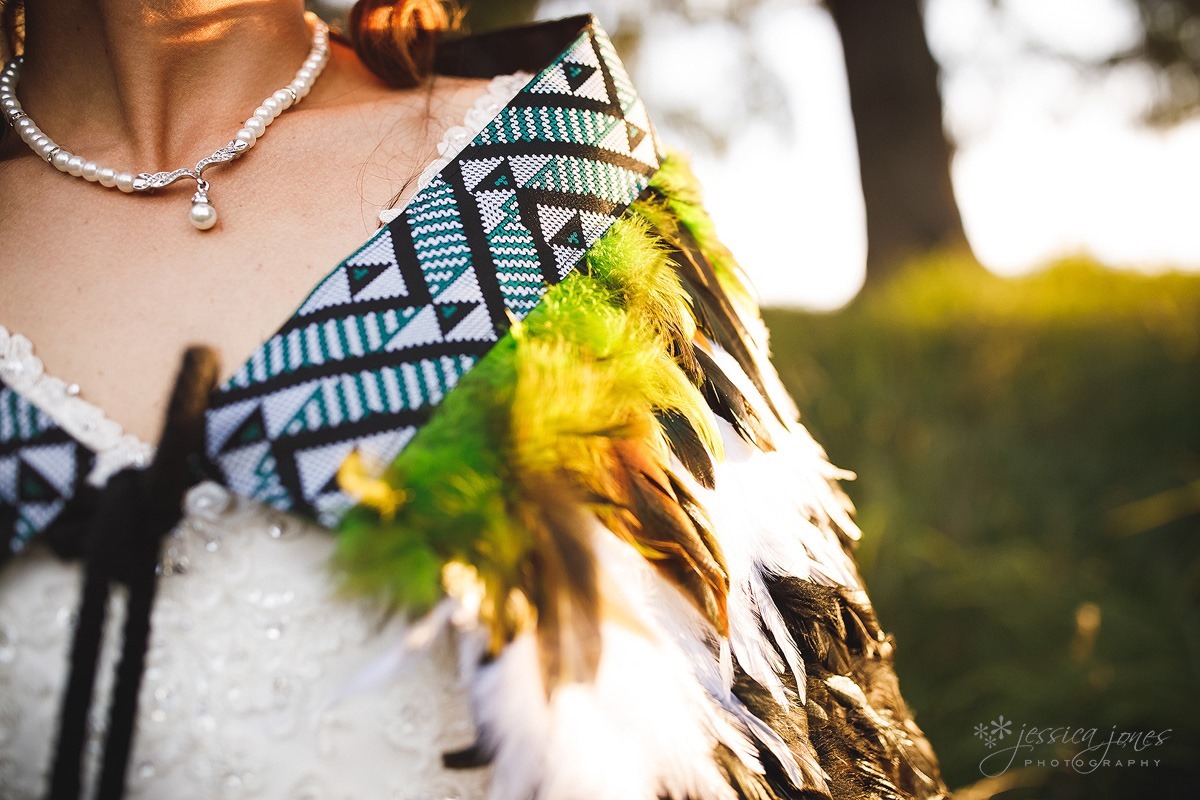 Of course, before we left for the evening we had to steal Jess and Scott out into the golden light.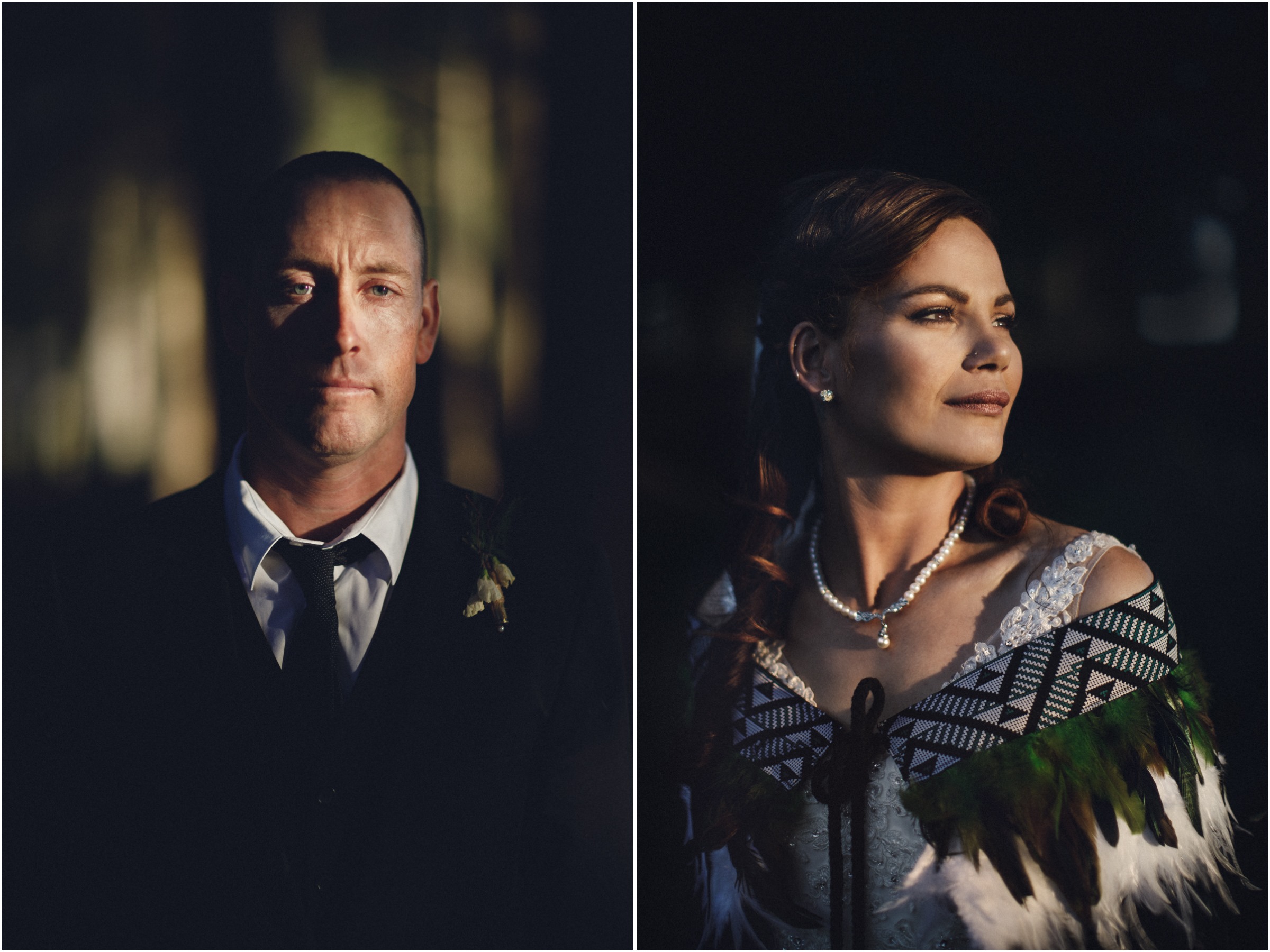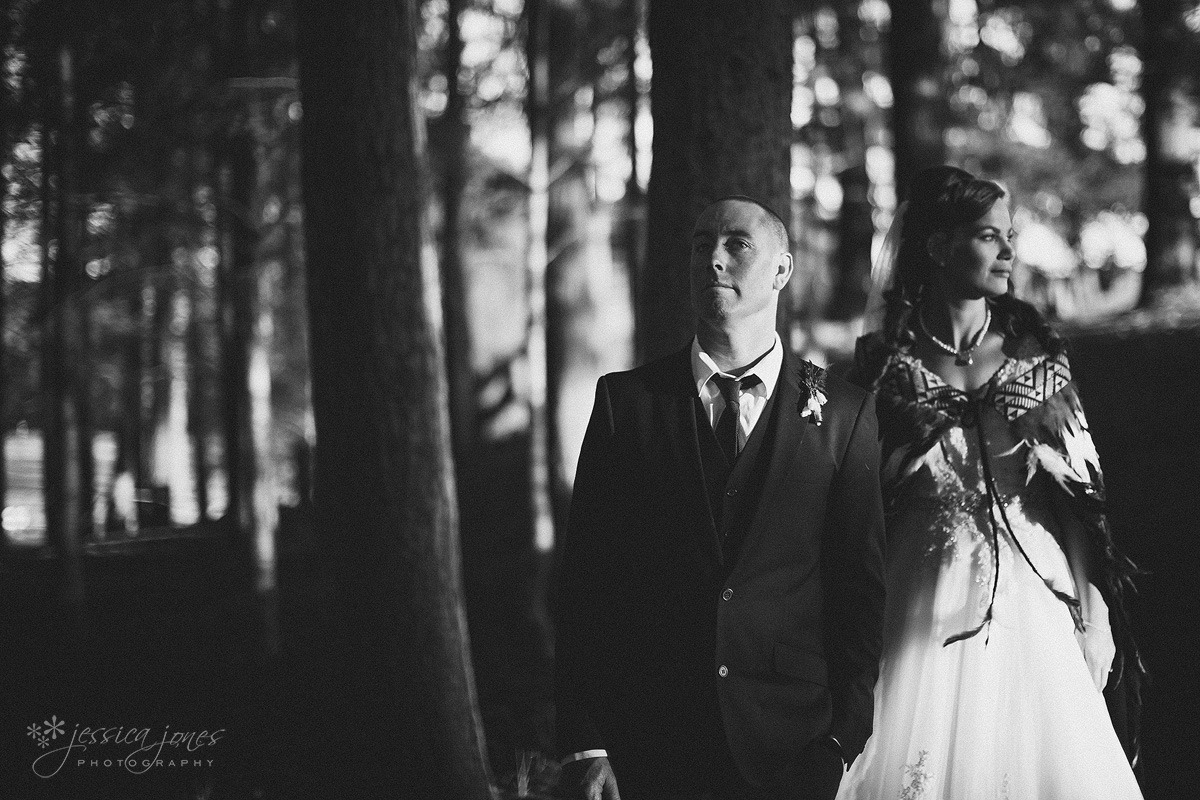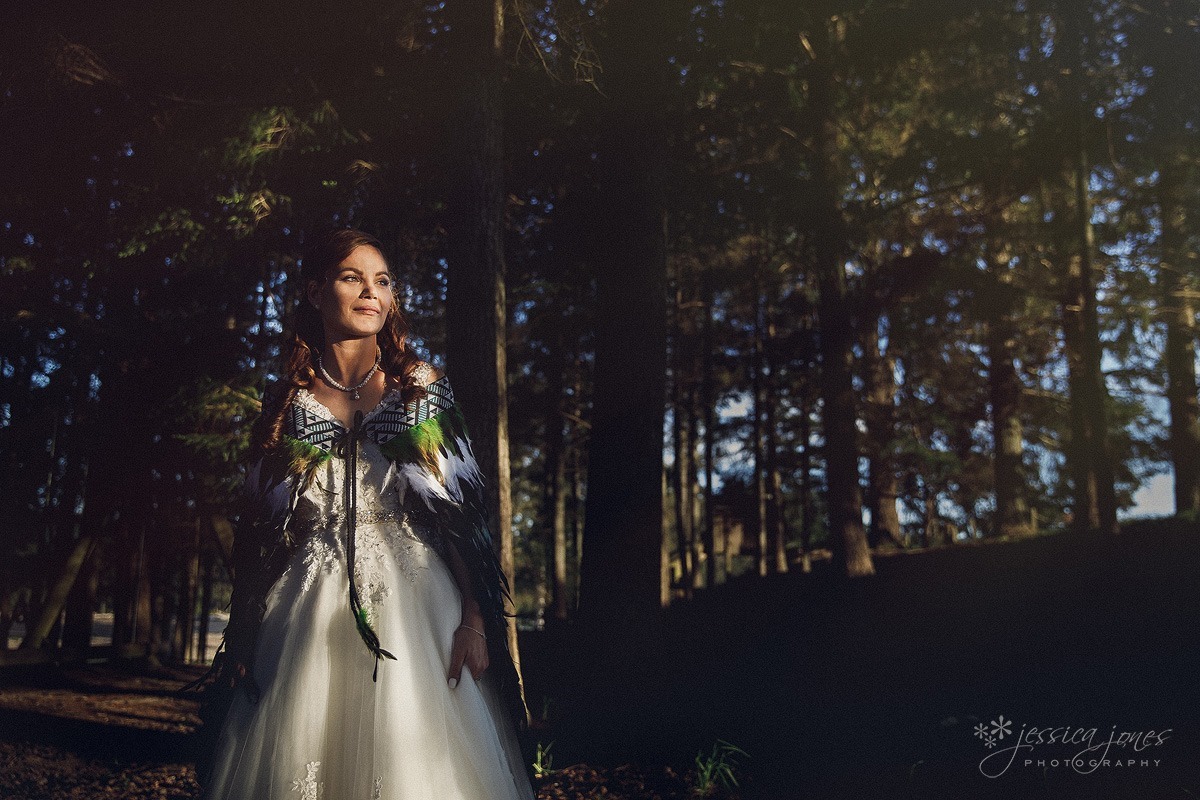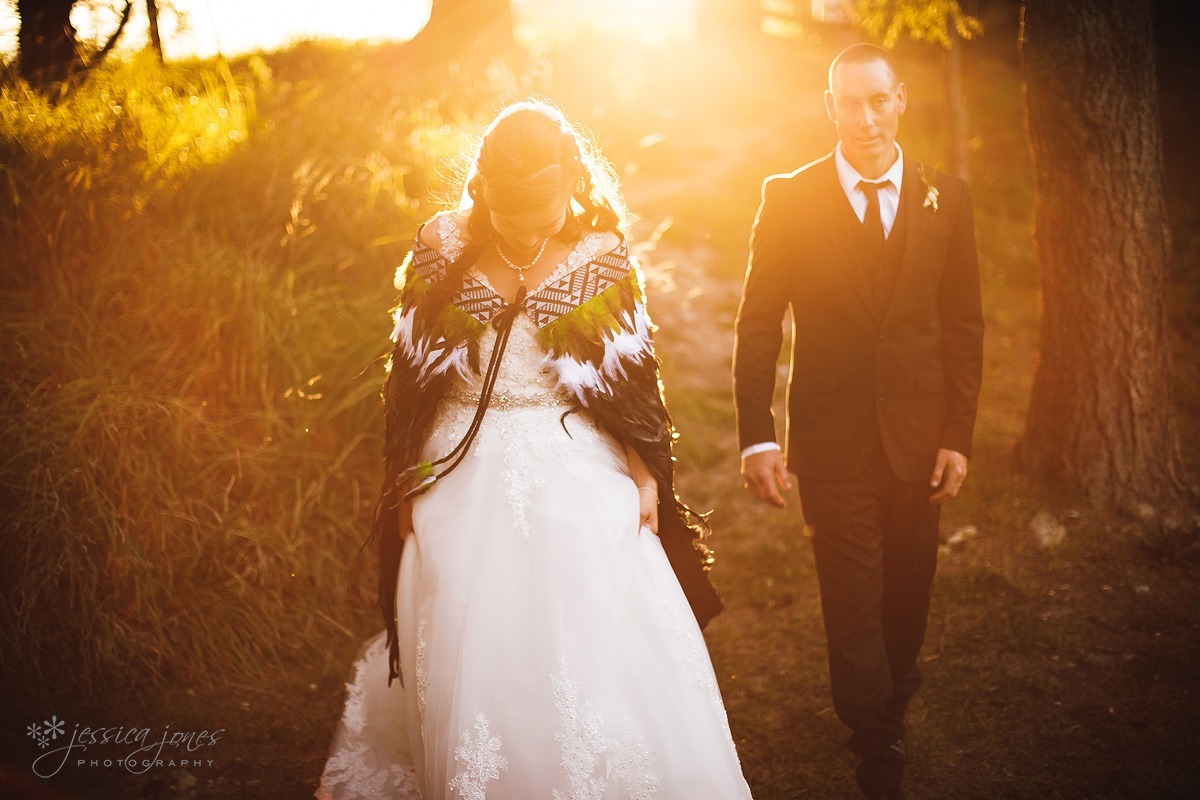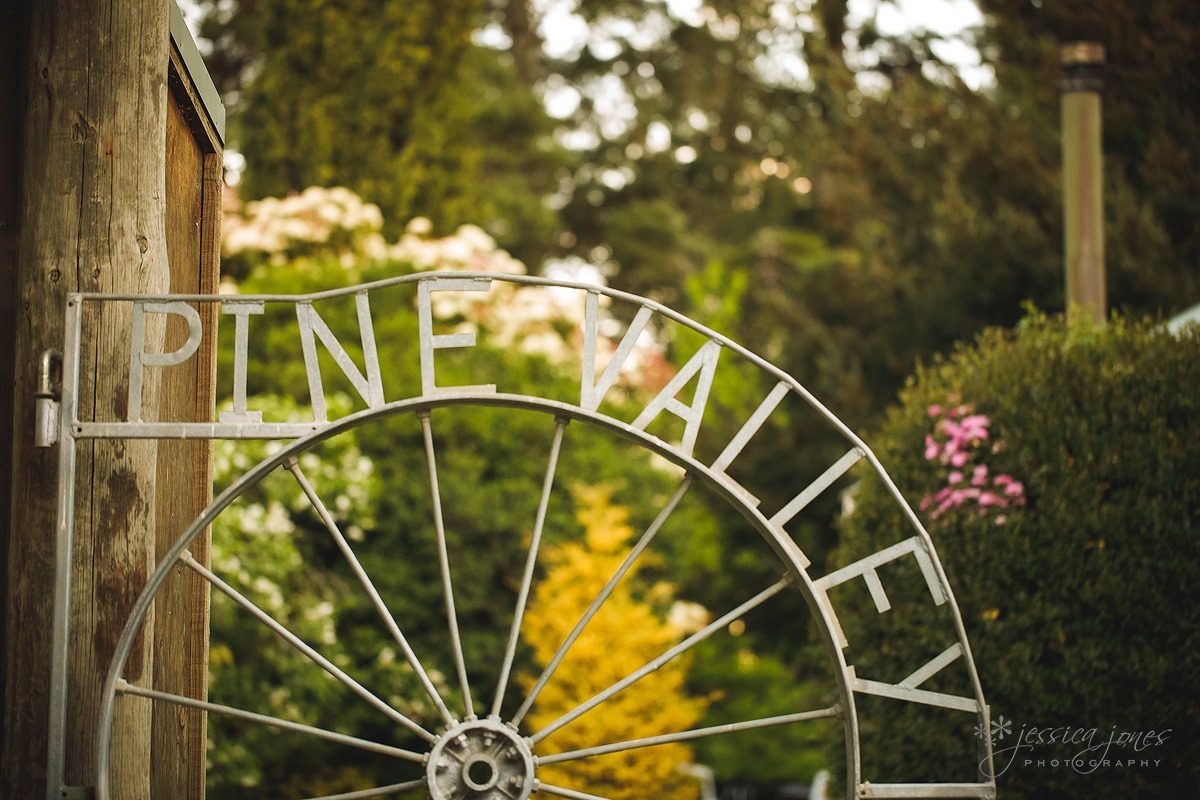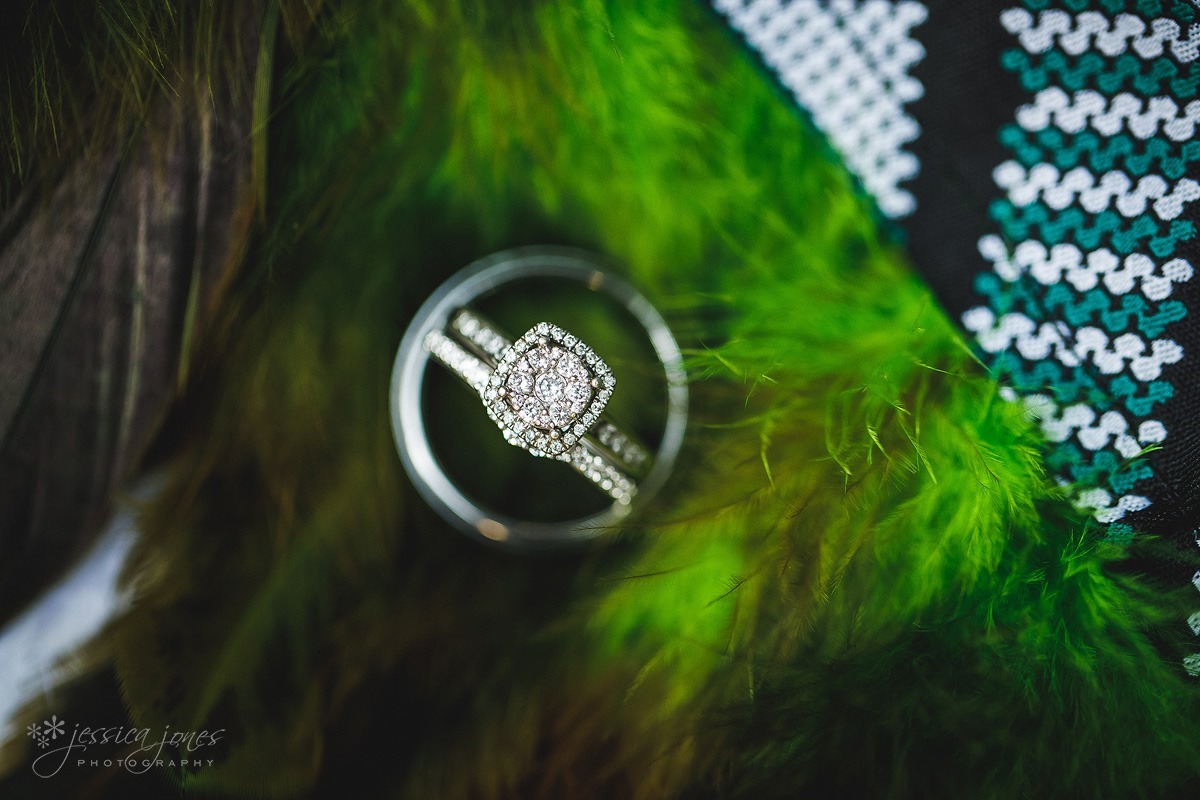 Jess and Scott, you guys are fabulous and I'm so grateful you chose us to photograph your gorgeous wedding day. Thank you from the bottom of my heart! Wishing you and your beautiful boys every happiness for many, many years to come!
Vendor Shoutout