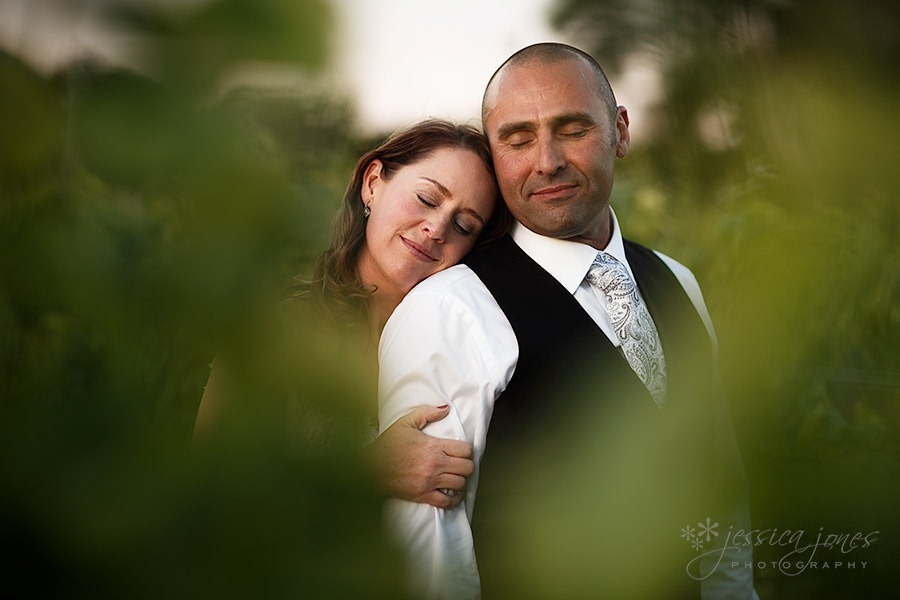 It was beautiful.  The whole day was a lovely reflection of lovely people getting married.  And I don't say that flippantly.  Ray and Jo have a way of making you feel like you've known them for years, they are thoroughly likeable and made us feel like welcome guests at their wedding.  I watched them interact with their guests all day, and I can guarantee that each guest felt treasured and welcome also.
Then there was the way they treasured each other.  The way that Ray would move that windblown stray hair from Jo's face.  It wasn't just the fact that he moved it, it was HOW he moved it.  That moment alone made me grateful for the wind.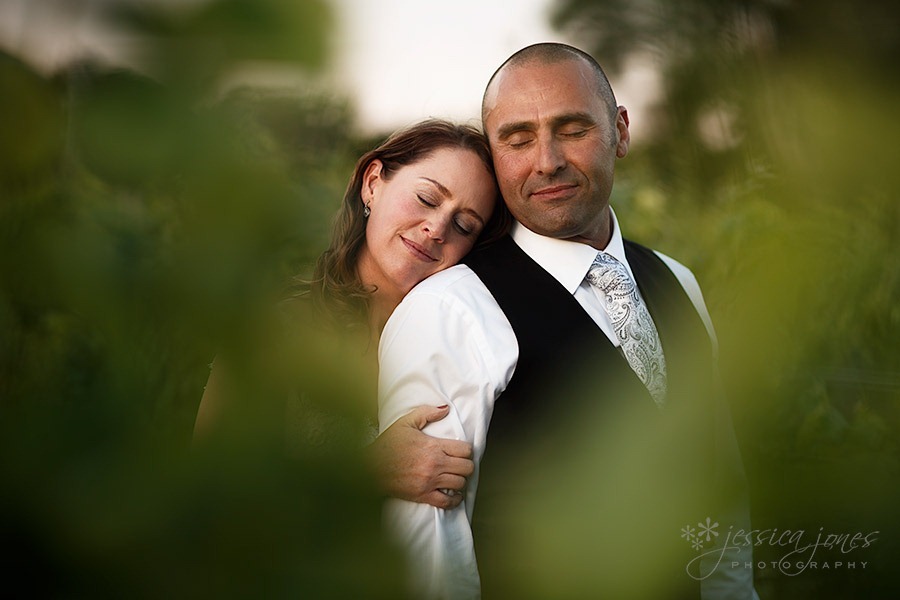 The ladies got ready at the beautiful Locks and Lashes.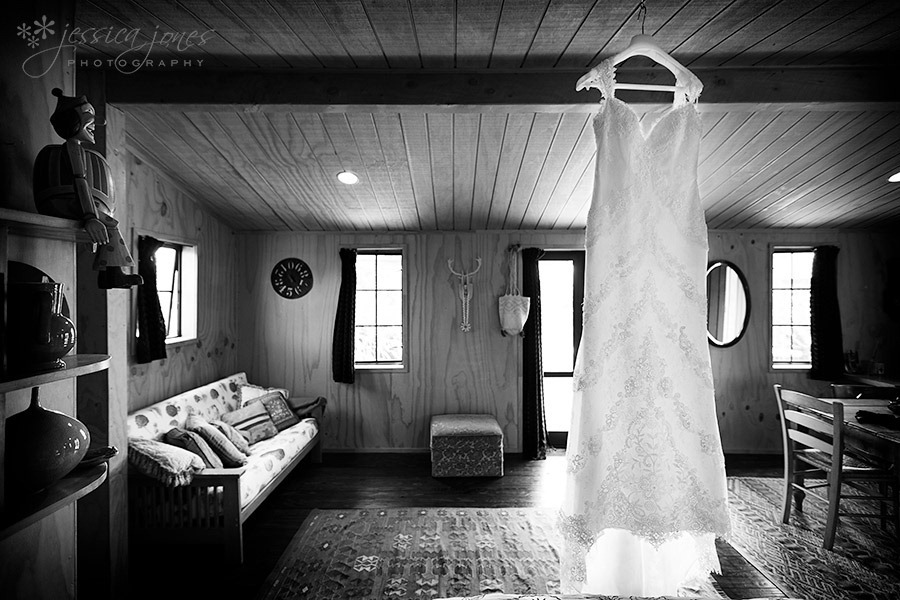 Jo, you are a stunning bride!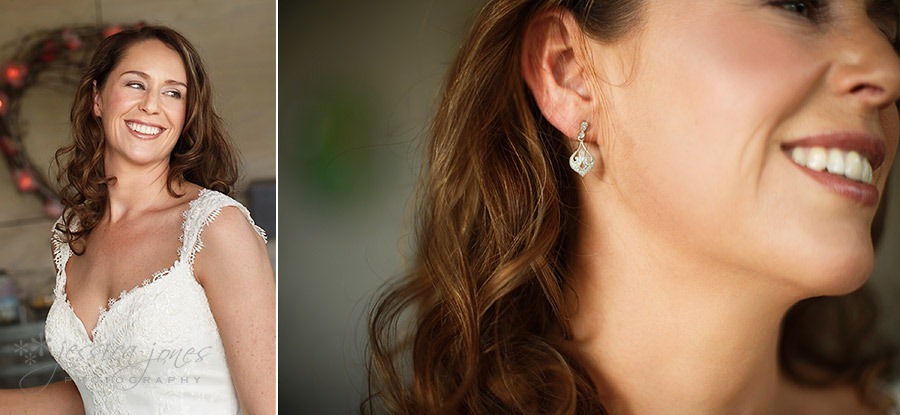 Lovely flowers by Jane Fowler at Fleurs.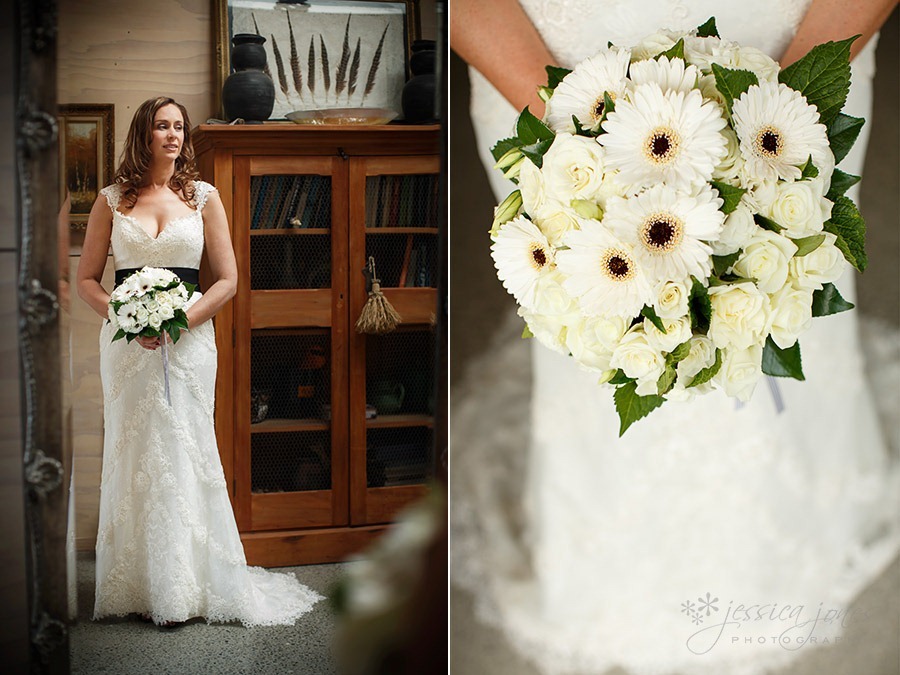 Paul was with the boys who got ready at the very cool Antria Lodge.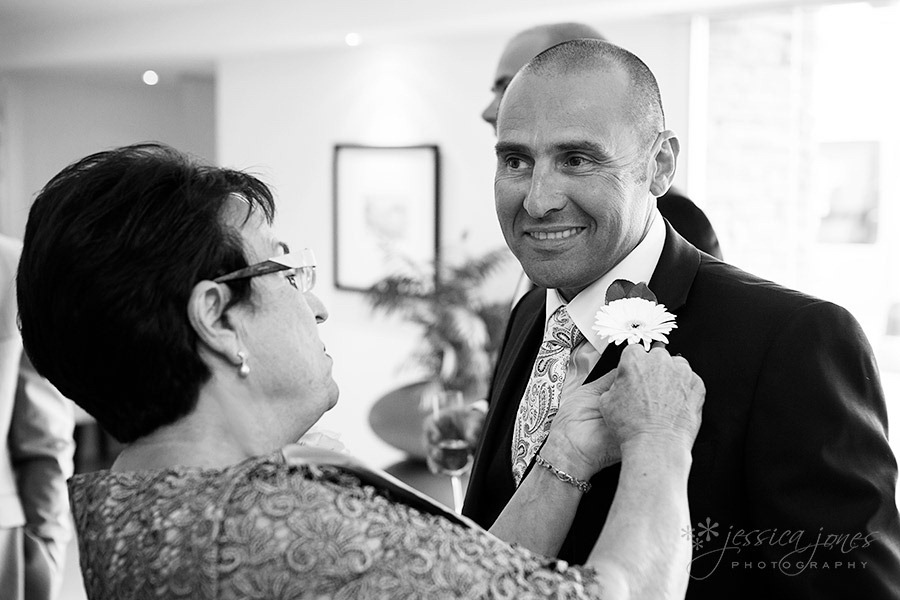 Check out these awesome Maltese cufflinks – these were hotly bided for online.  You know that moment when the auction is about to close but you really REALLY want the item?  Well Ray got them.  Don't go up against Ray when bidding for Maltese cufflinks.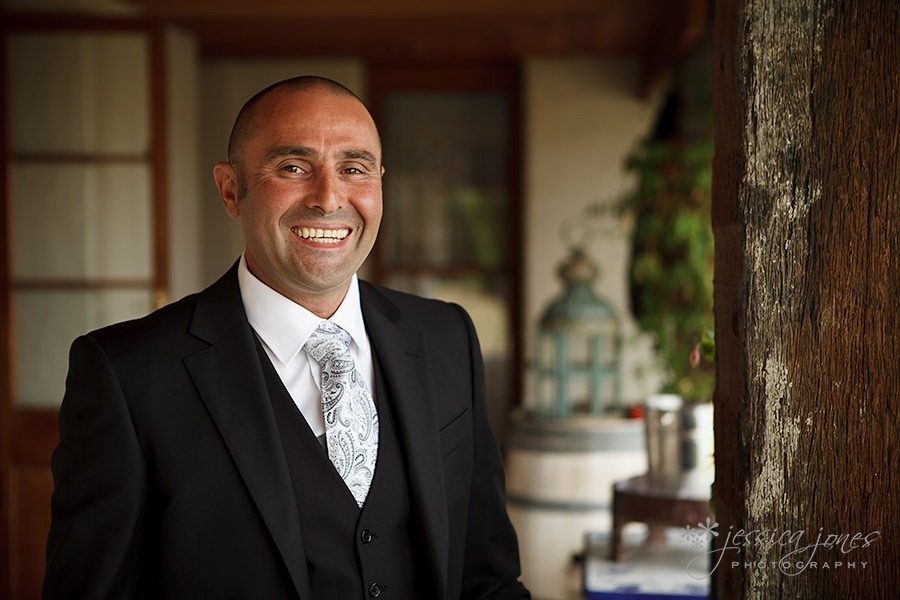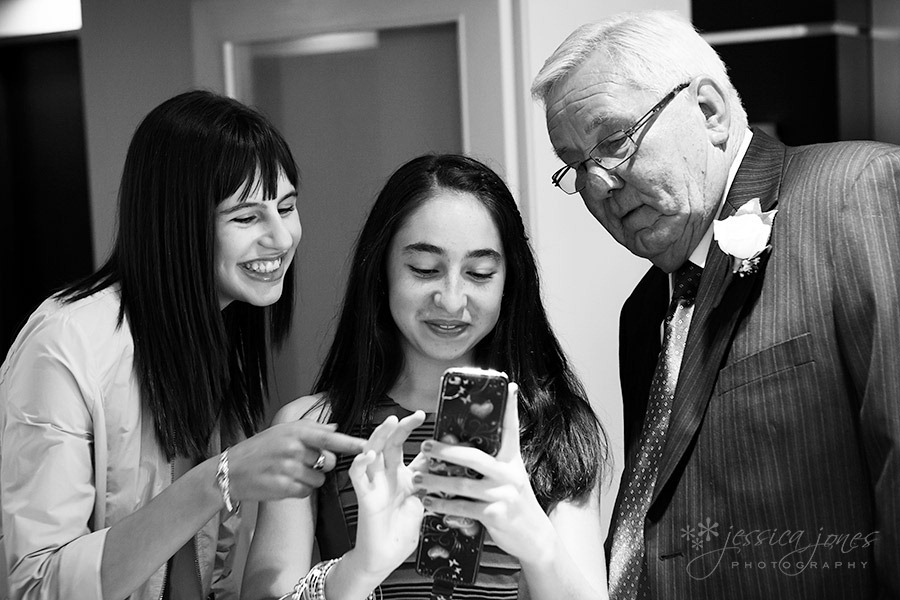 Old St Mary's Convent was the perfect setting for this gorgeous day!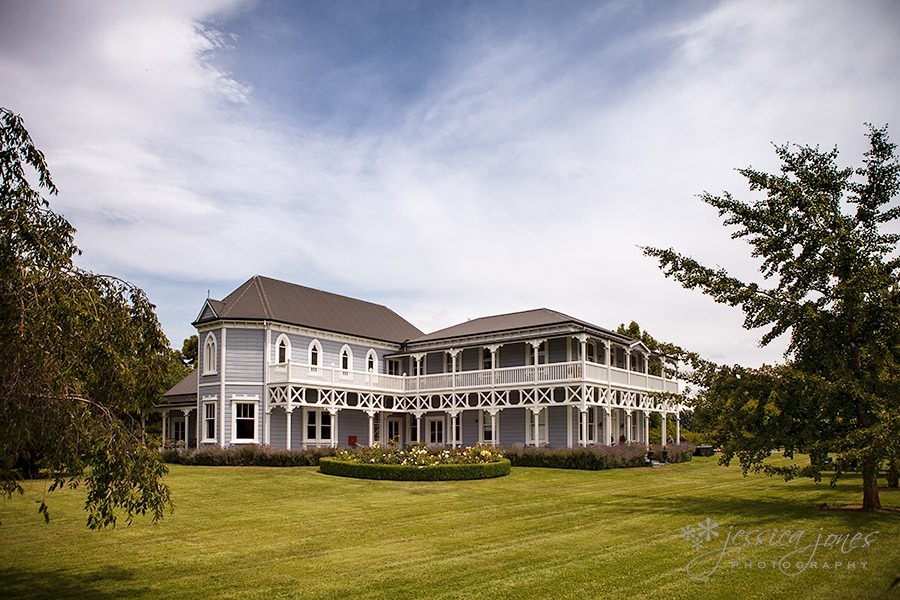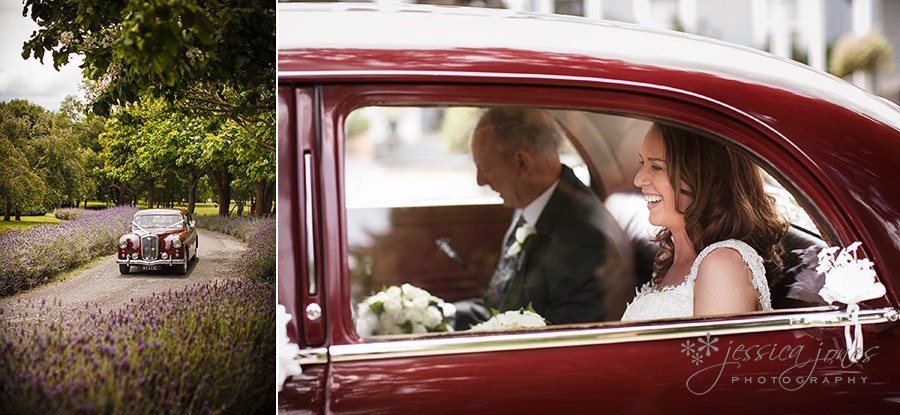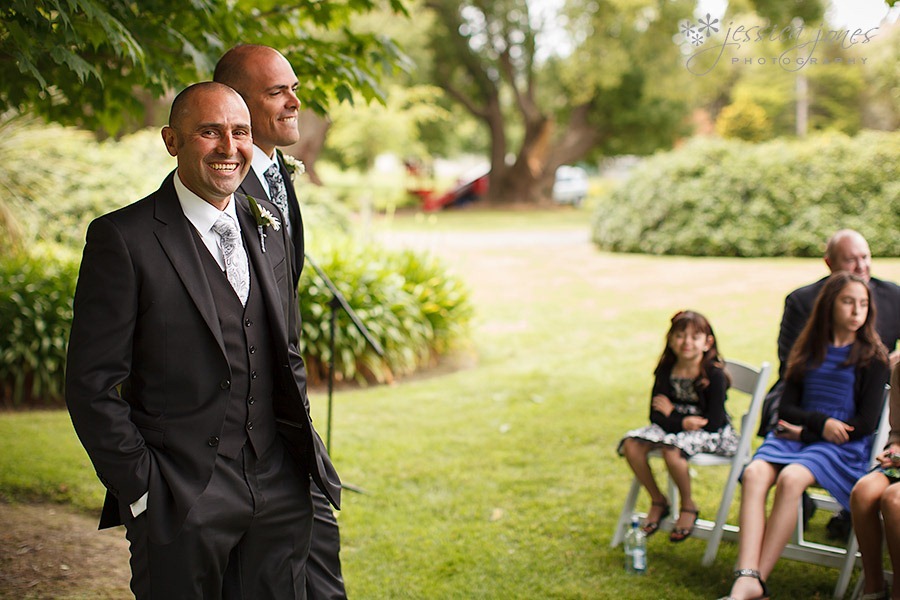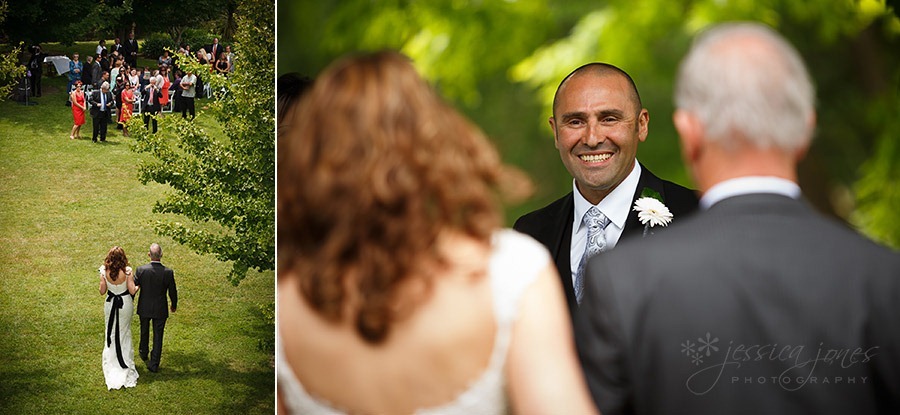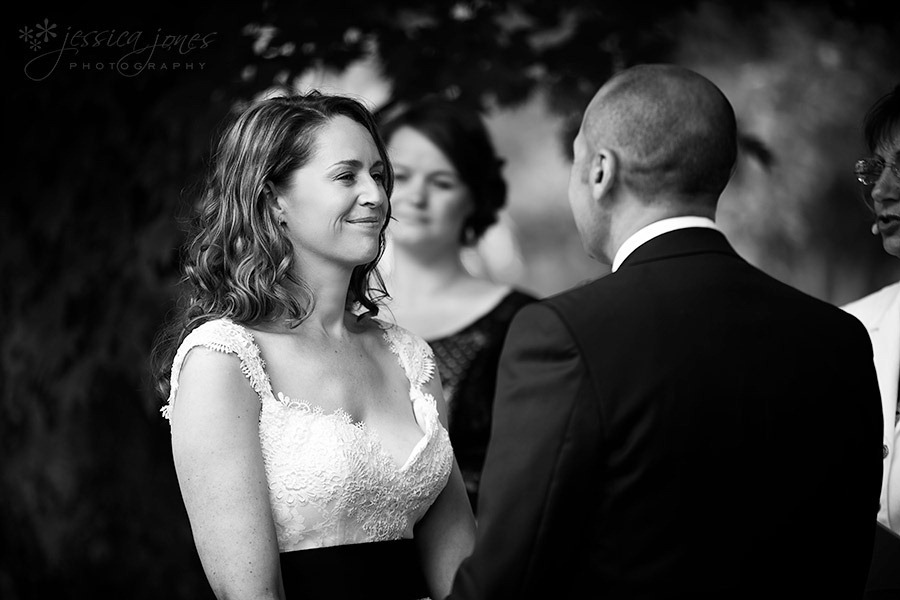 If you're looking for some lovely acoustic sounds for your wedding, look no further than Anneka Thwaites (on the left).  Very, very nicely done Anneka!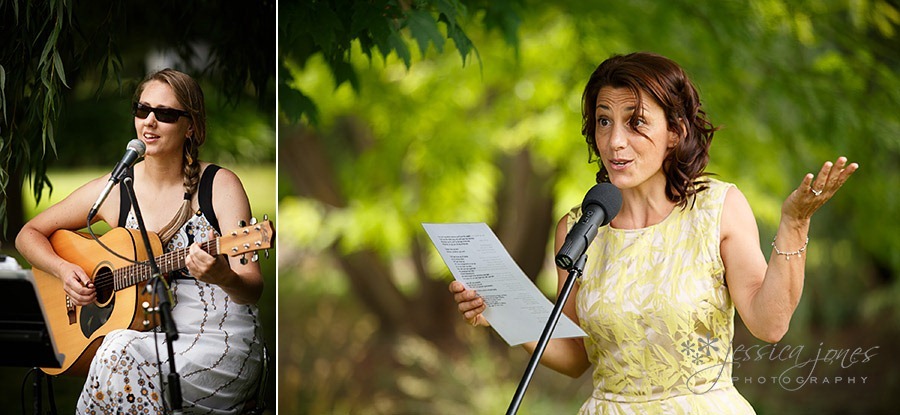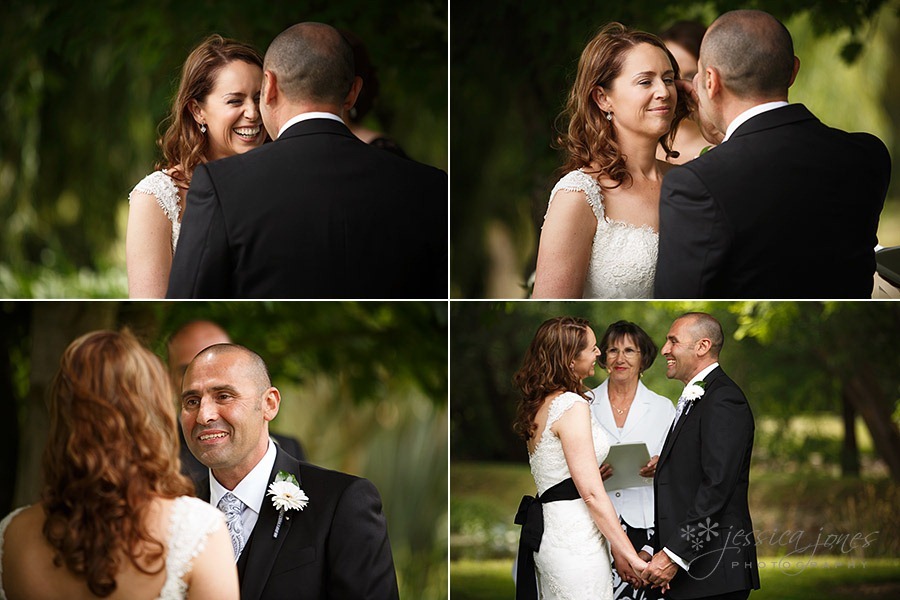 Carol Taylor performed the 'tying of the knot' hand ceremony.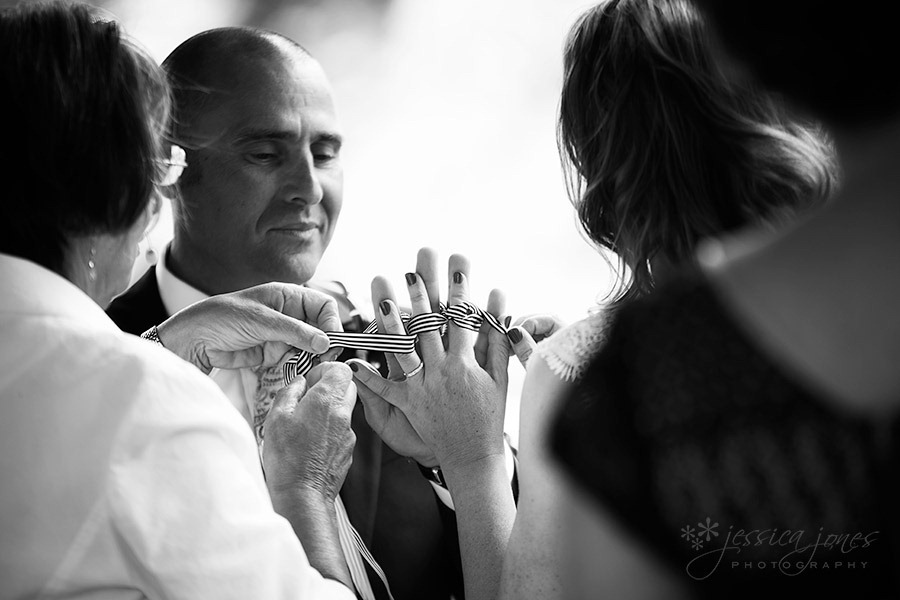 And then there was the kiss.  Ah yes.  It was a good one!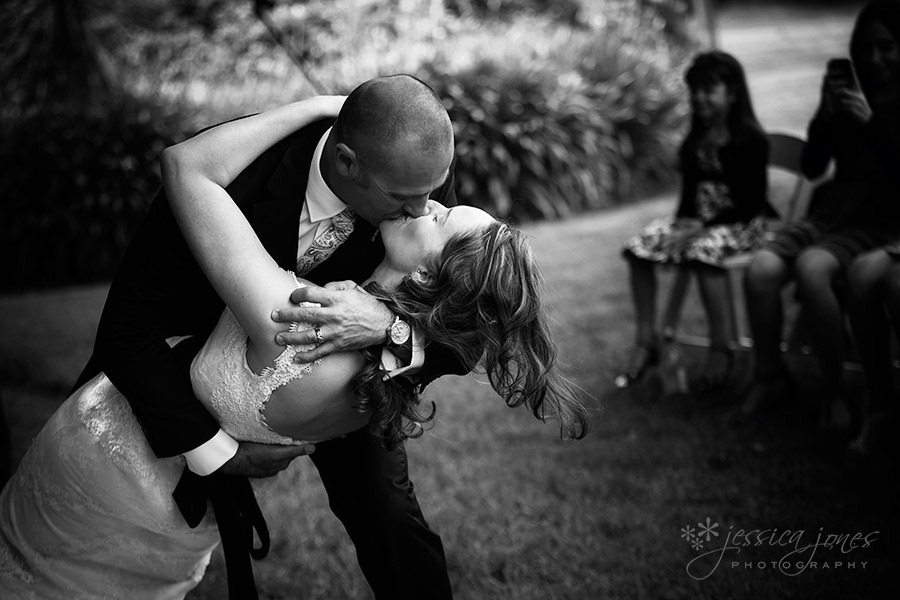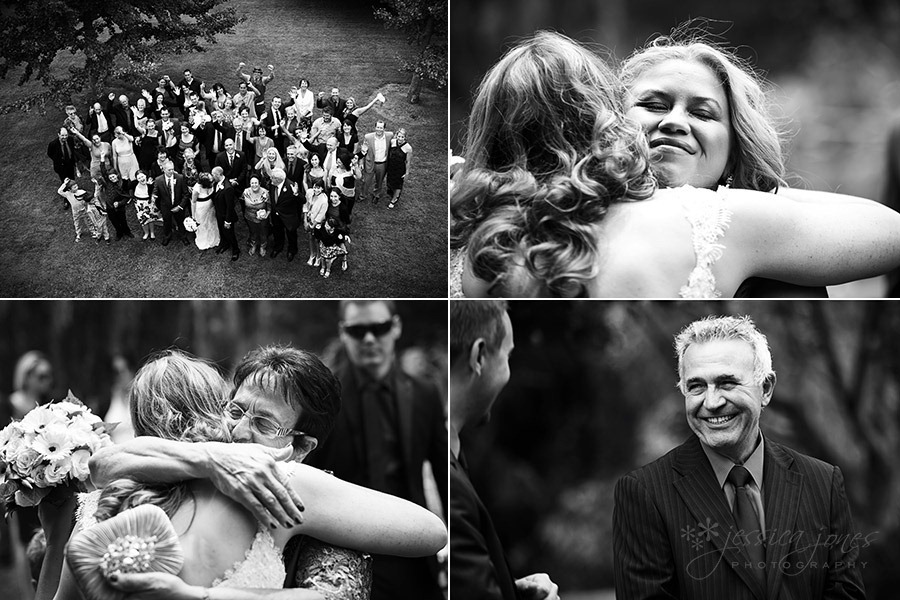 Ray and Jo planned their special day to perfection, everything ran smoothly and everyone was relaxed. These are the signs of a well planned day.  The timeline was impeccable.  They had allowed time to relax and chat with their guests before we snuck them away for some portraits.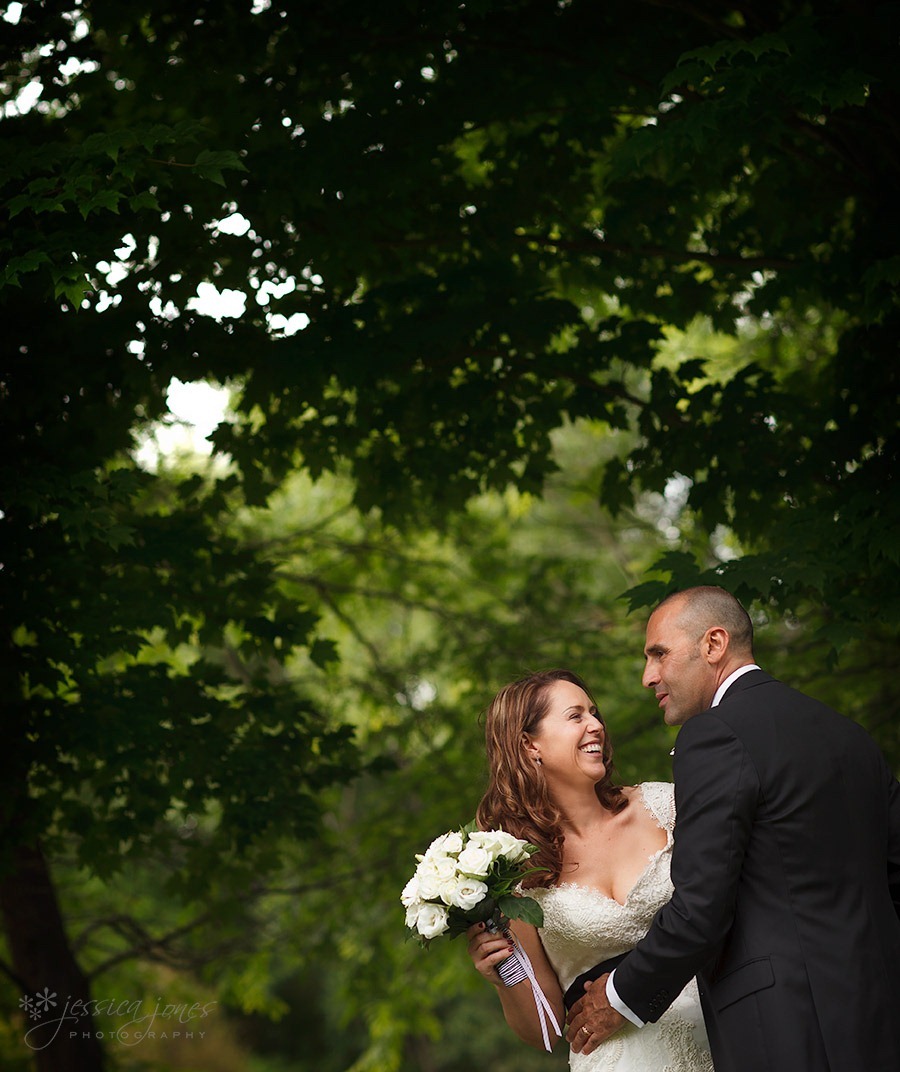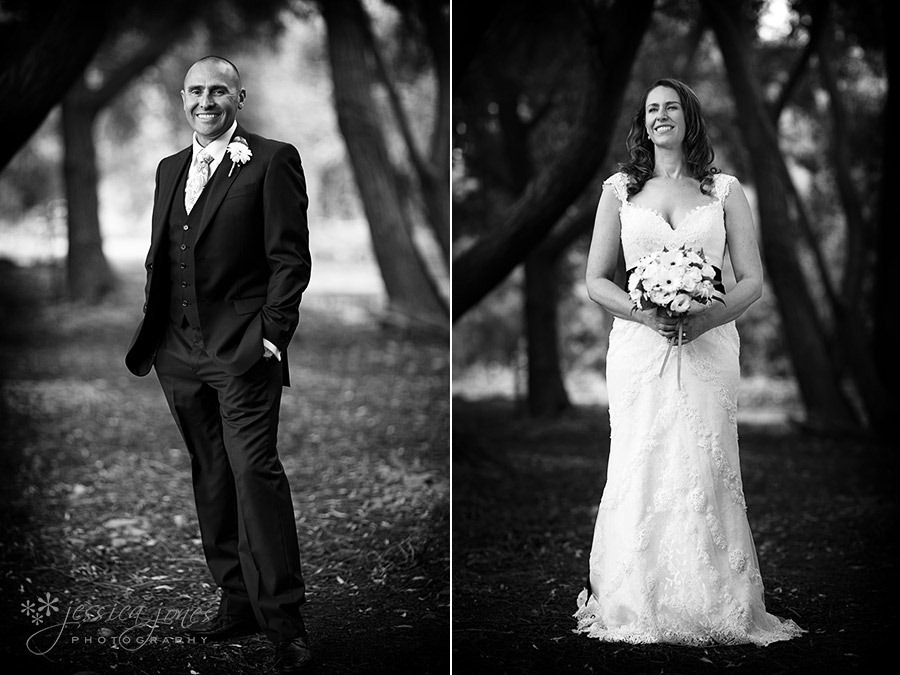 Megan and Matt were awesome value. So much fun. Matt did admit to thinking my name was 'Paula' at the start of the day, though. While I have nothing against the name Paula, I wondered how he imagined that we were called Paul and Paula. It has left me thinking for days now, if my name was in fact Paula, would true love overcome our names being almost identical?  Or would I have shunned Paul's love in order to find someone called Dave or Brad? 
Megan was one of my favourite bridesmaids of all time. She was my ally in making sure the day ran smoothly, always on the lookout for what she could do and always ready to laugh at my jokes. That gets her extra points too.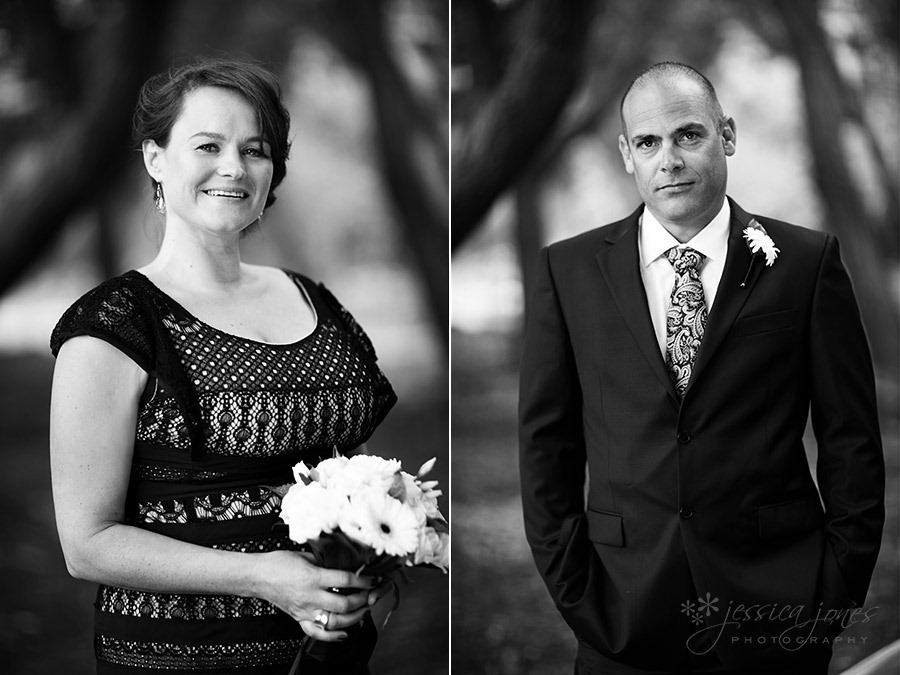 We found these statues waiting for a turn.  Naturally Megan and Matt took the opportunity to wait with them.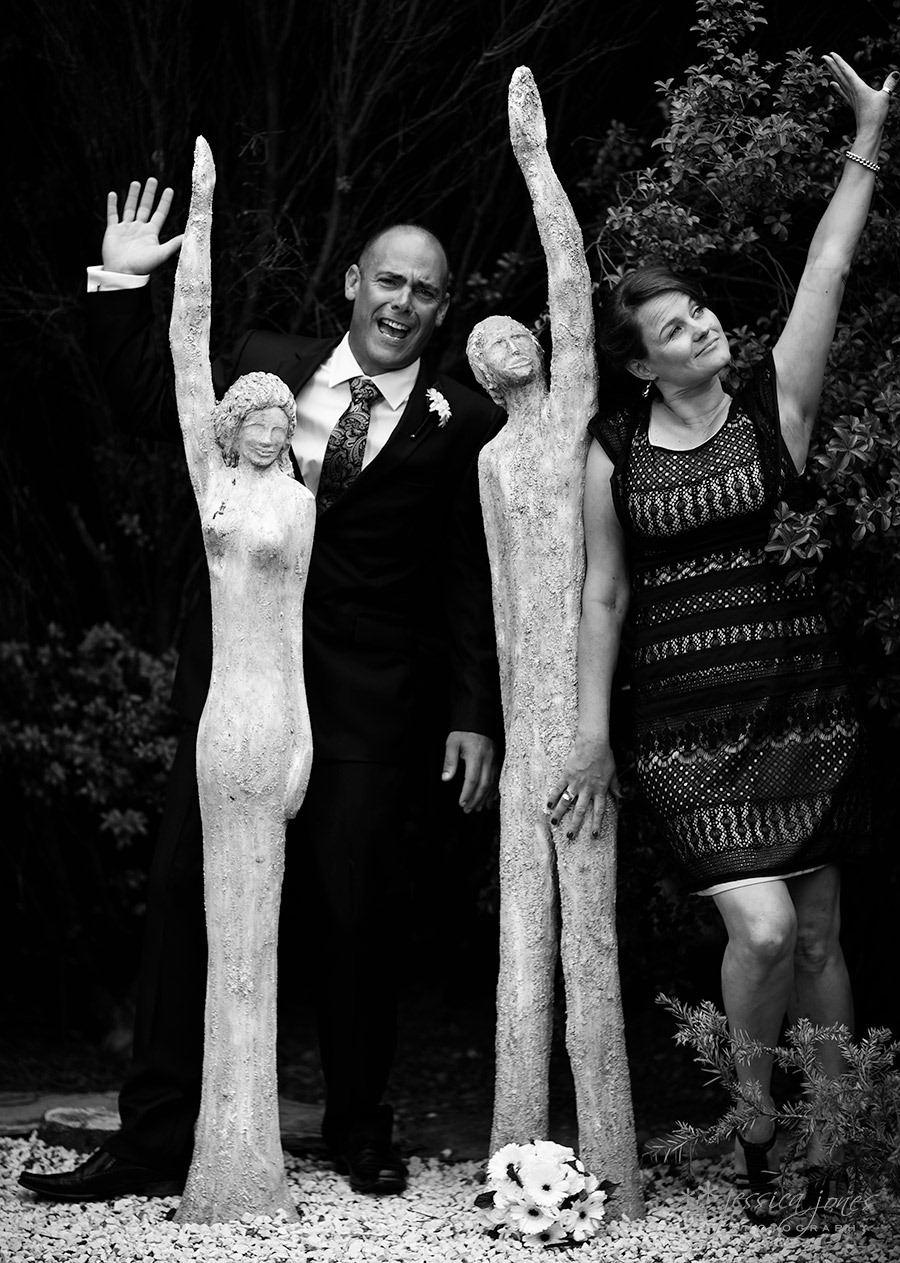 Gorgeous!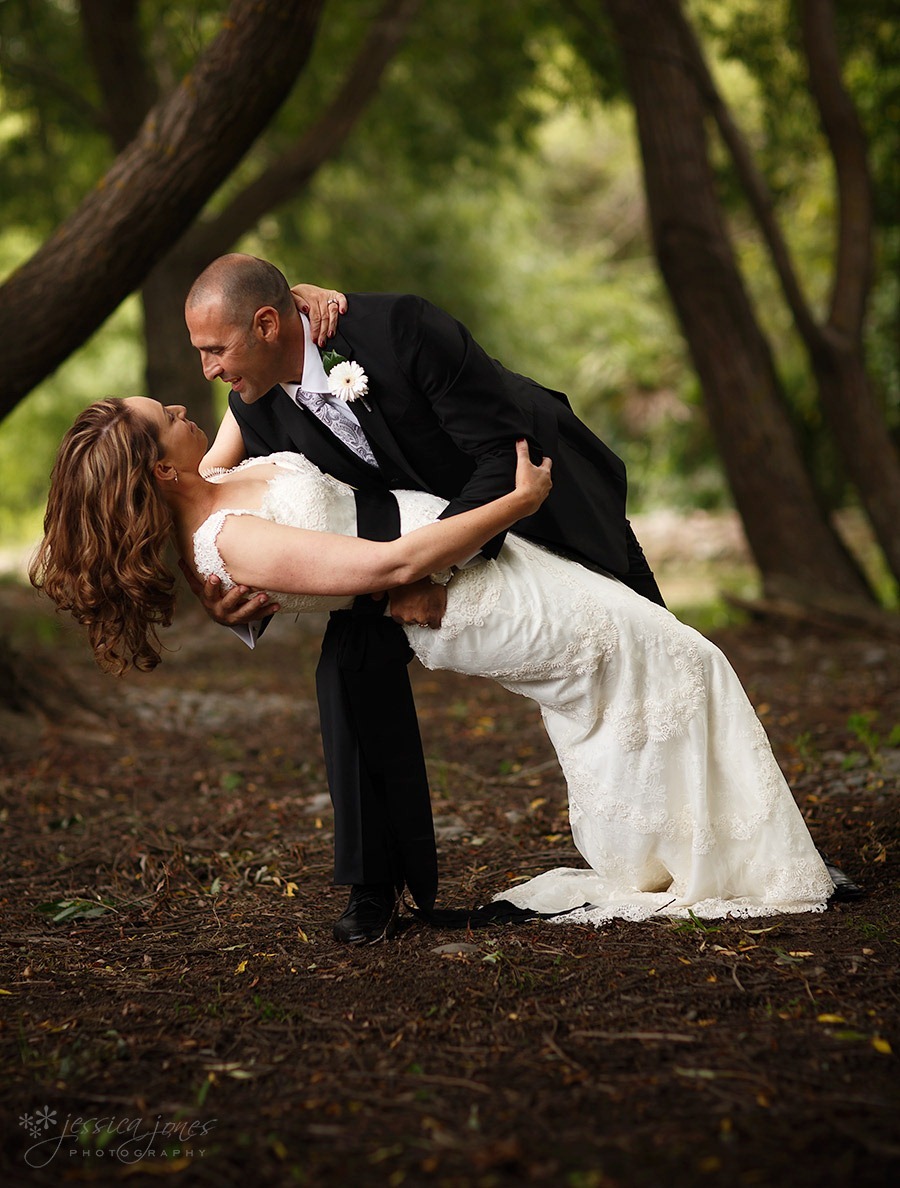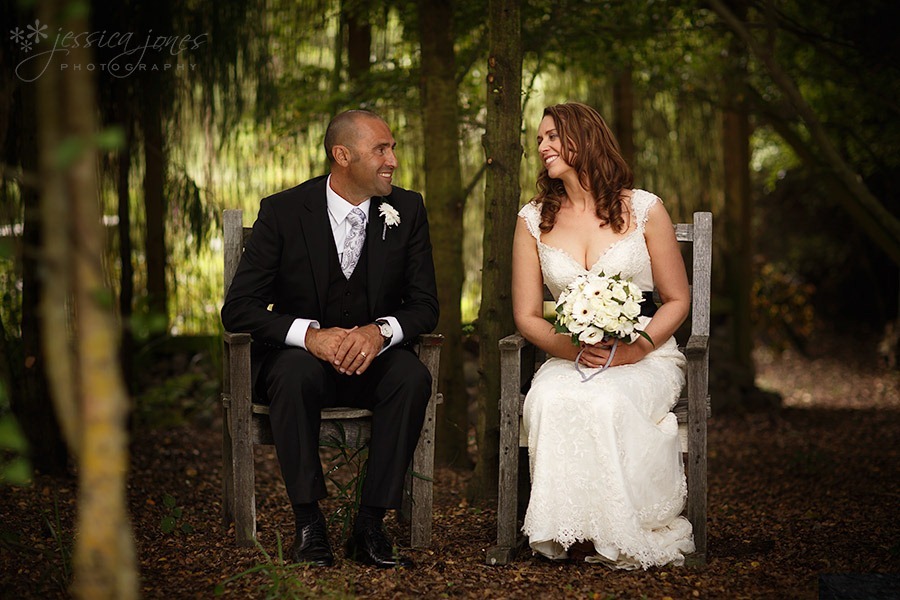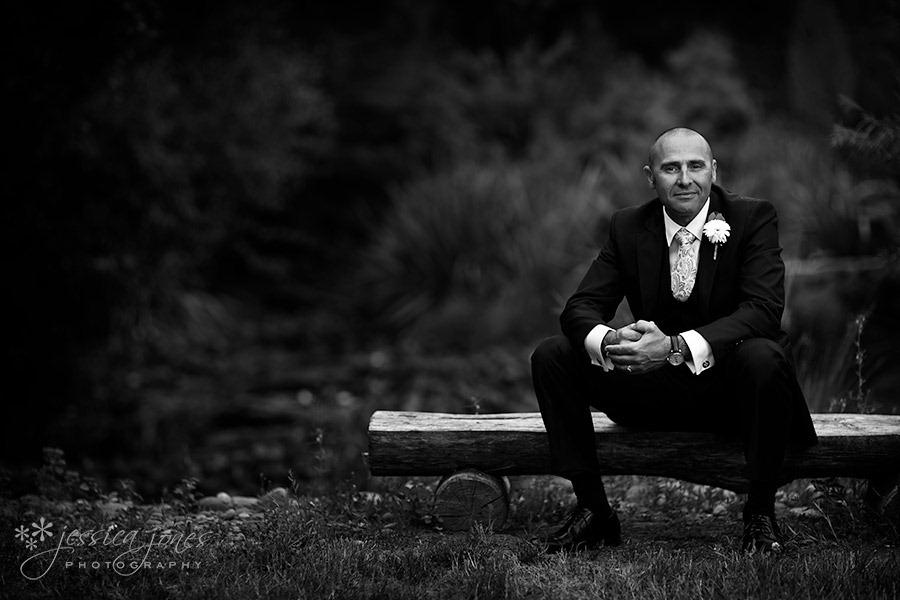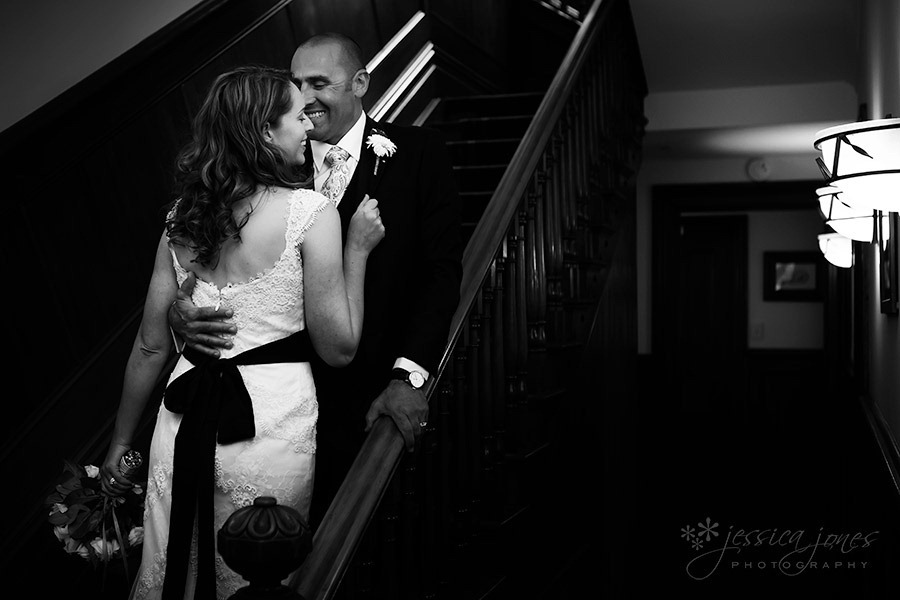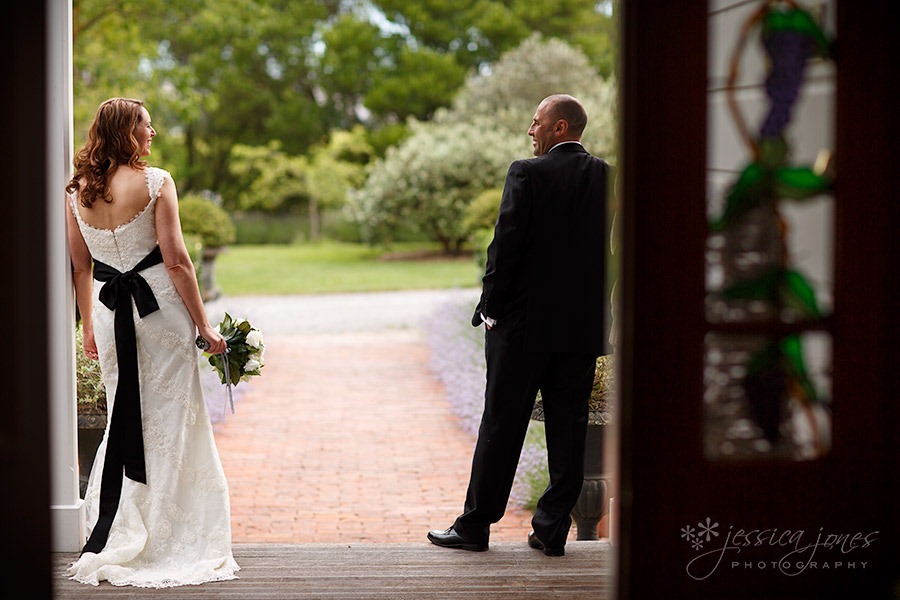 After the portraits and giggles, we headed over to Drylands where Deitmar put on a great reception.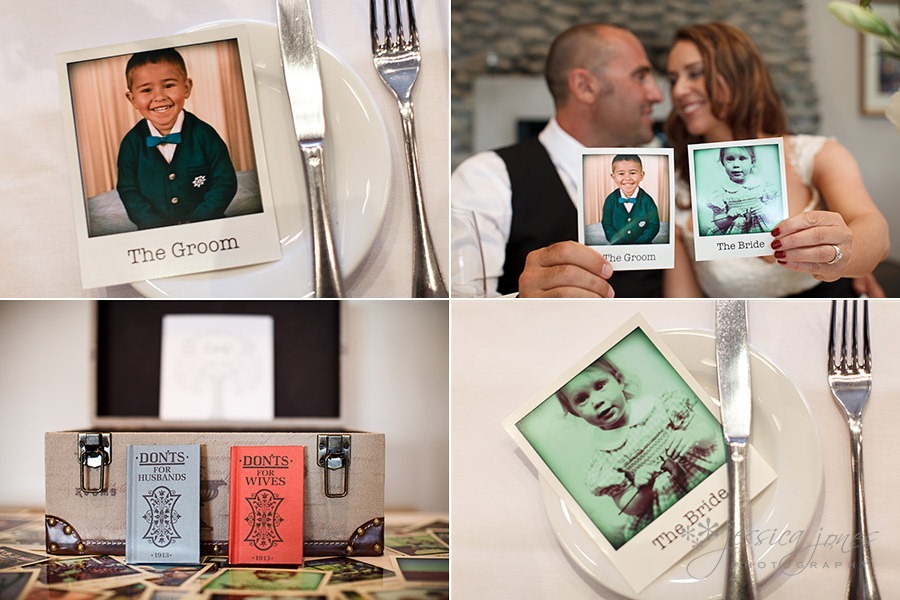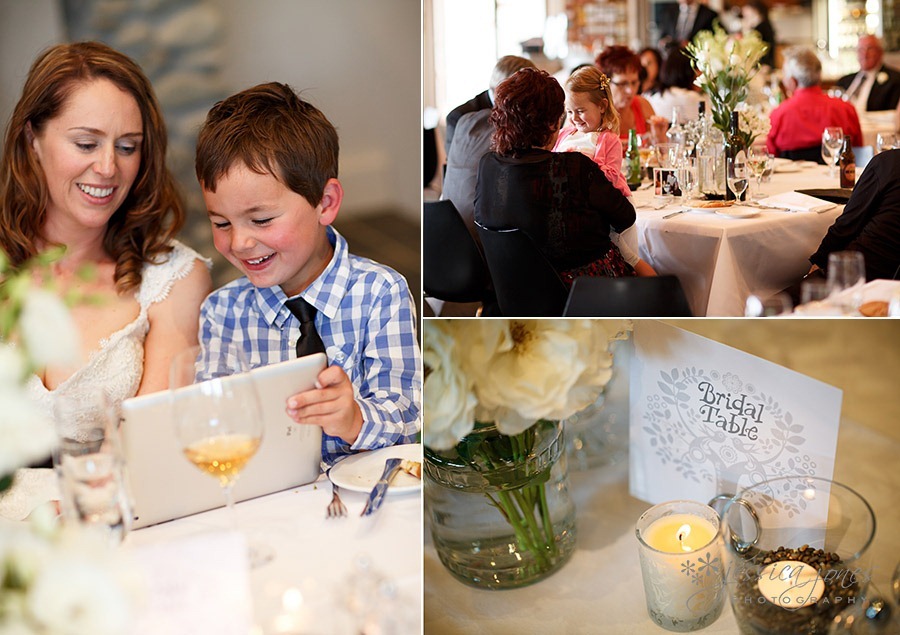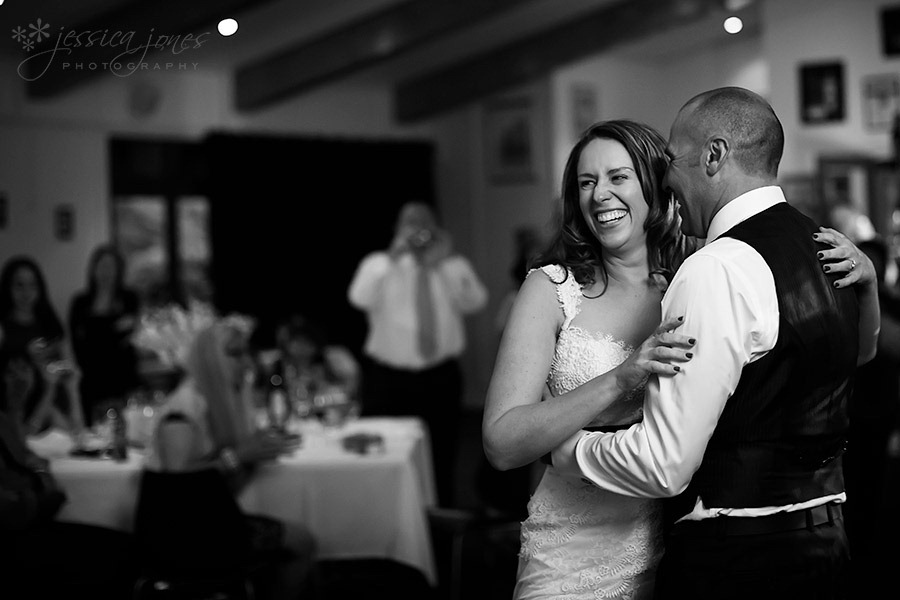 Go the Chilli Dogs!

You know, the ring in the middle may look relatively simple, but it's a puzzle ring Ray tells me, and if you pull it apart it takes a good half an hour to get it back together.  I make sure I didn't pull it apart!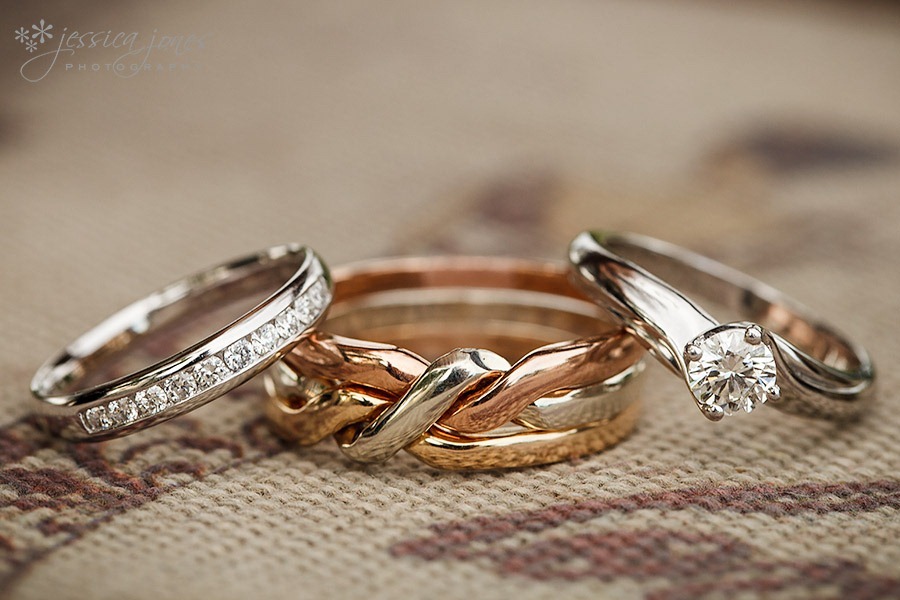 Ray and Jo – thank you ever so much for a fantastic day.  Have a marvellous time in South Africa and don't forget to take lots of PHOTOS!