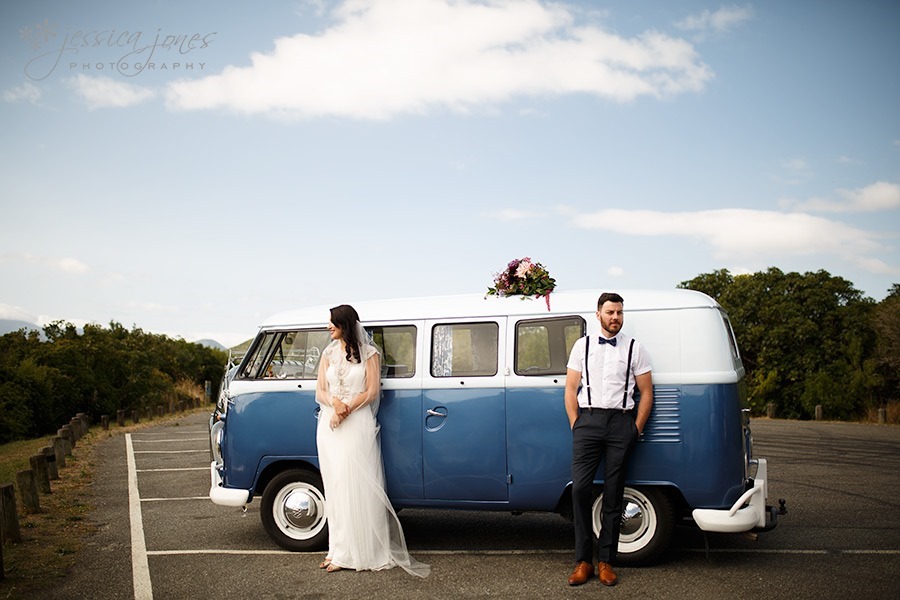 There were loads of people on the beach in Portugal.  Michael was armed with a hidden picnic of wine and cheese, and the intention to ask Nicole to be his wife.  He just had to find that perfect moment. Nicole wasn't entirely sure what was going on, but once the beach cleared out and Michael explained why they were there and that he wanted to marry her, it all became clear.  She said yes, of course, and on Saturday at Ngakuta Bay in the Queen Charlotte Sounds, surrounded by sunshine and happy guests Michael married his friend's hot sister, Nicole.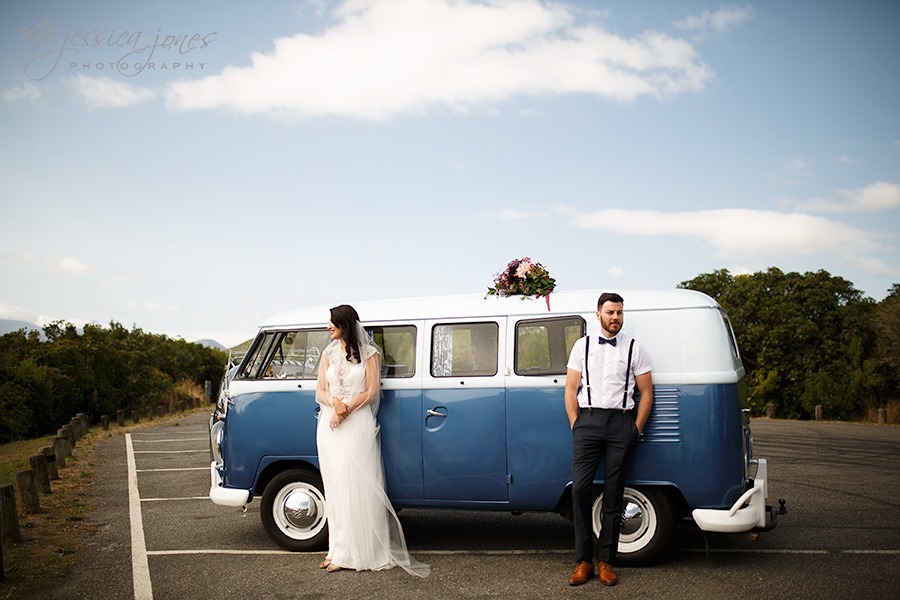 Nicole and the girls got ready at an apartment in Picton, with a fantastic view of the marina.  Below on the streets music was playing as the Iron Man competitors finished their race.  Picton was buzzing!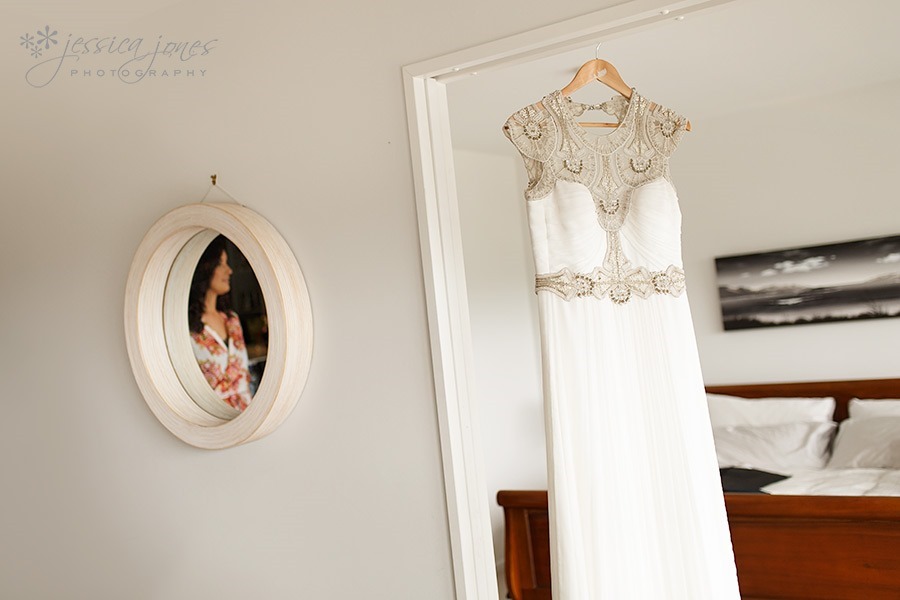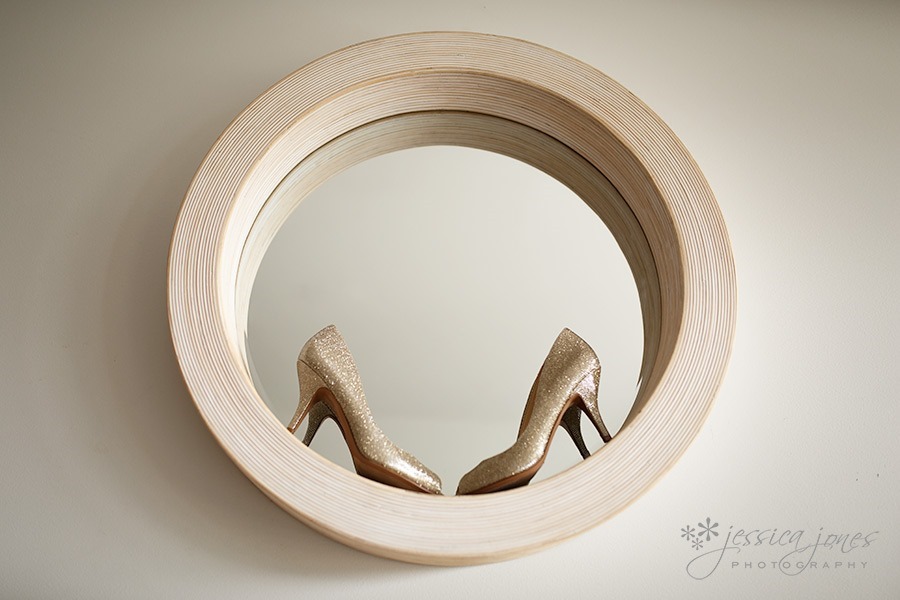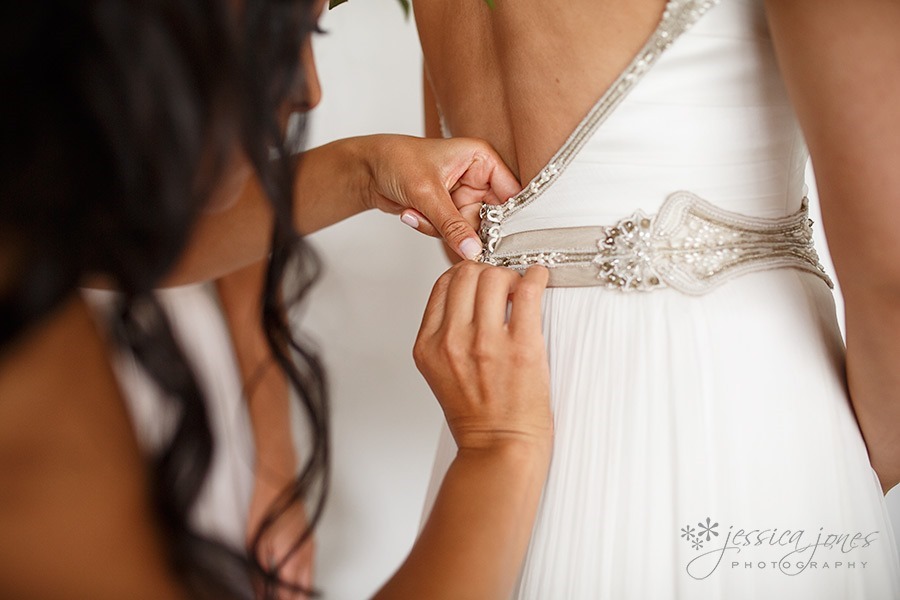 Oh my gosh, Nicole, you are STUNNING!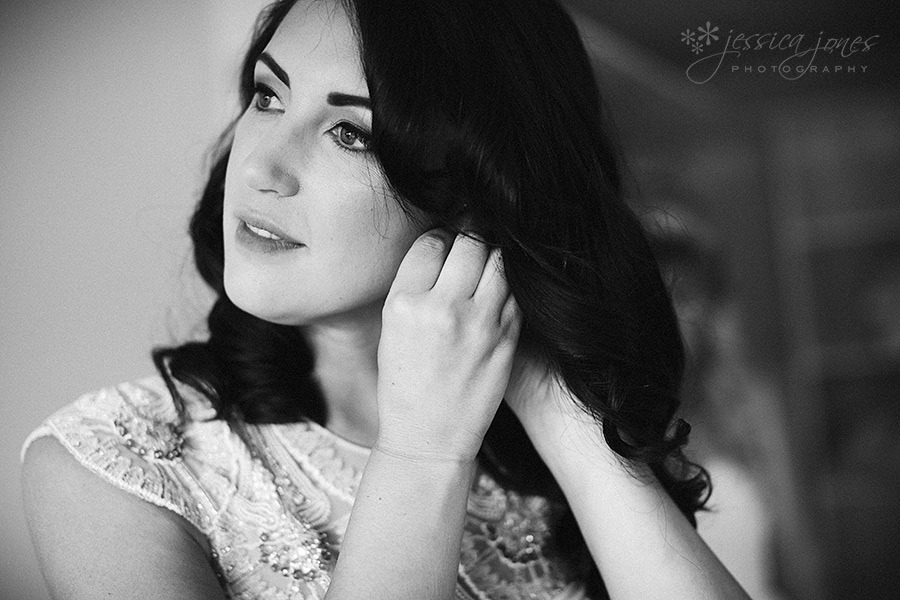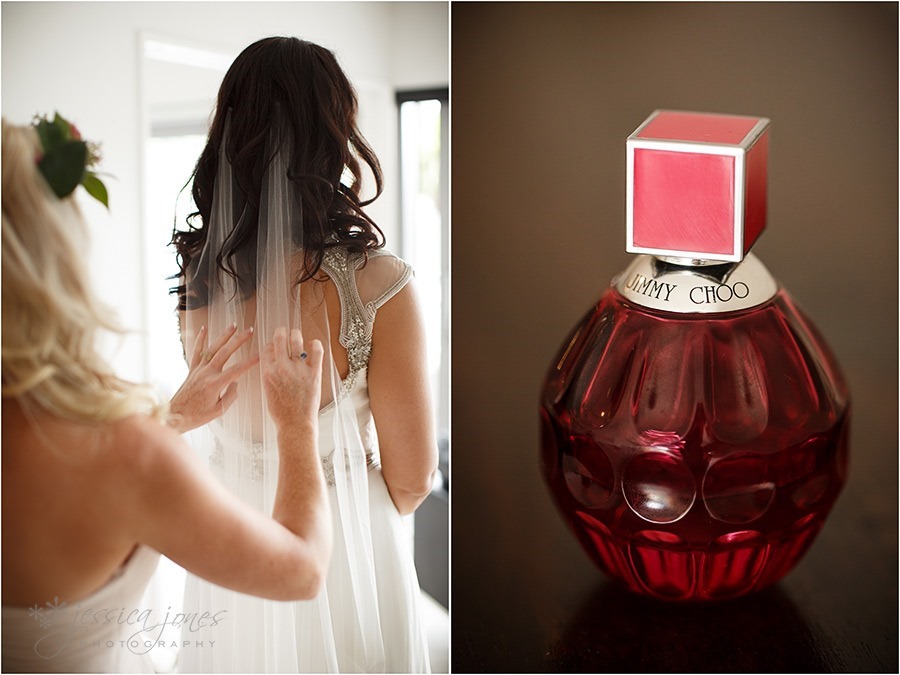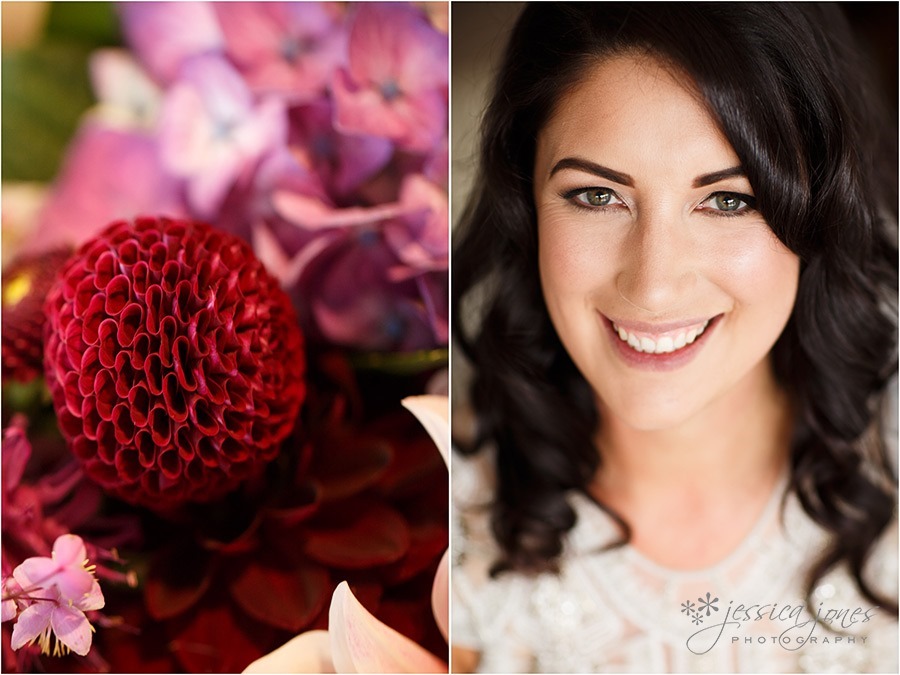 Meanwhile, over in Ngakuta Bay, Paul hangs out with the guys while they prepare for the day.  To be fair, for guys it's a whooooole lot quicker to get ready than it is for girls.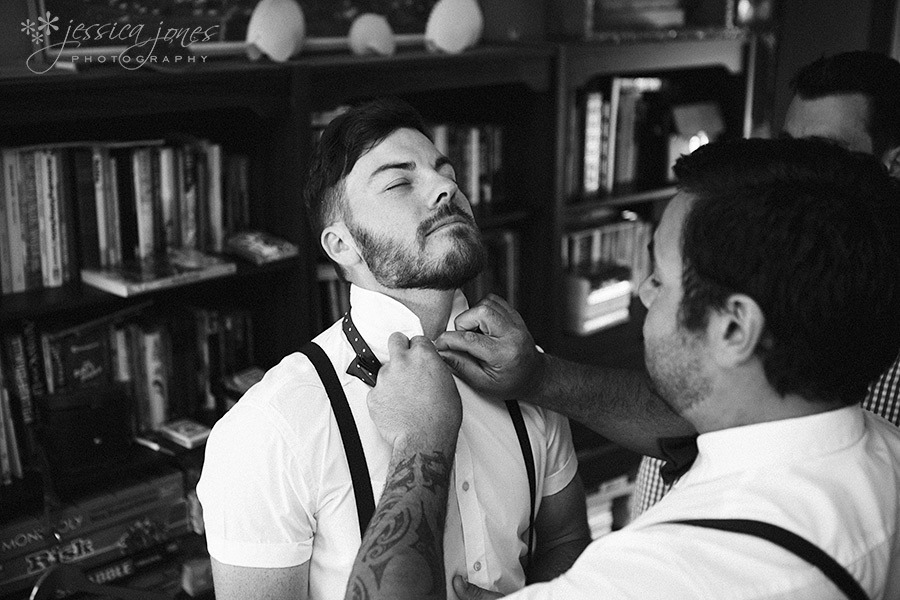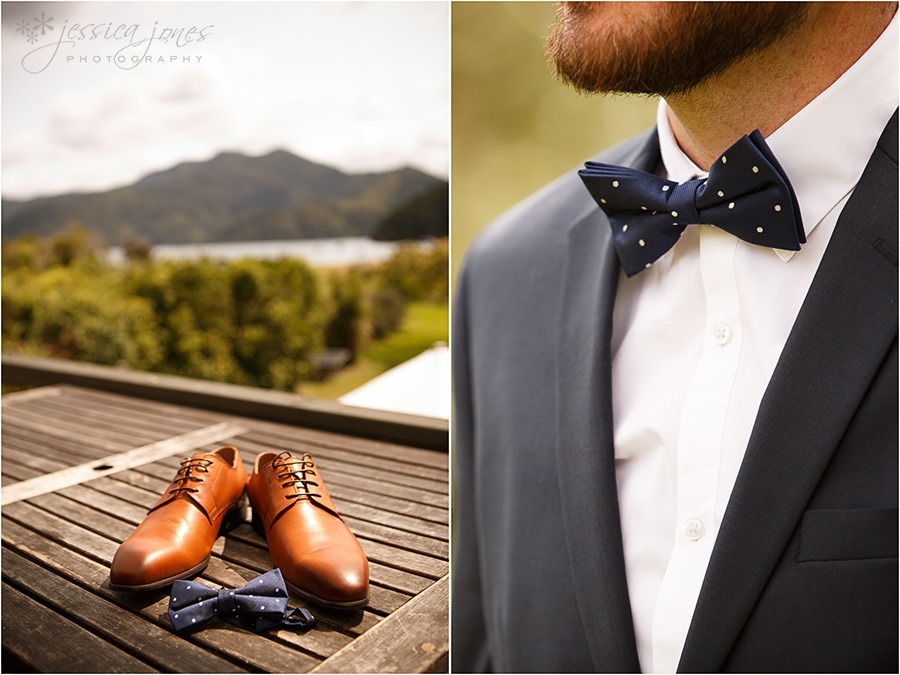 I love this gift from Nicole.  "A little box of things for a wonderful husband"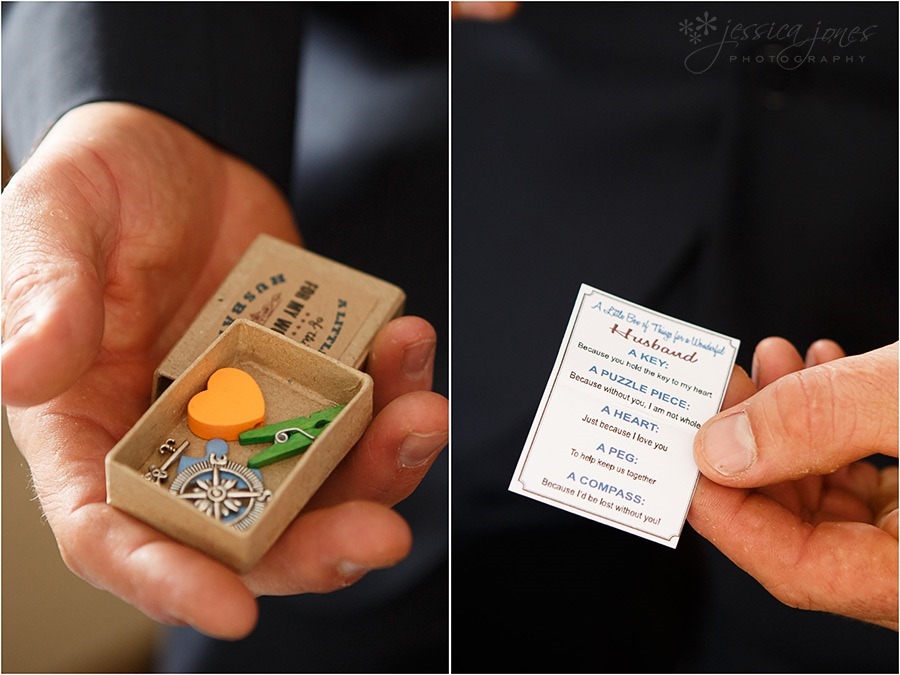 I think 2015 will be remembered as the year of the selfie stick.  I wonder if its invention will render the humble wedding photographer out of date?  Hmmmmm…. I think our job is probably safe.  For now.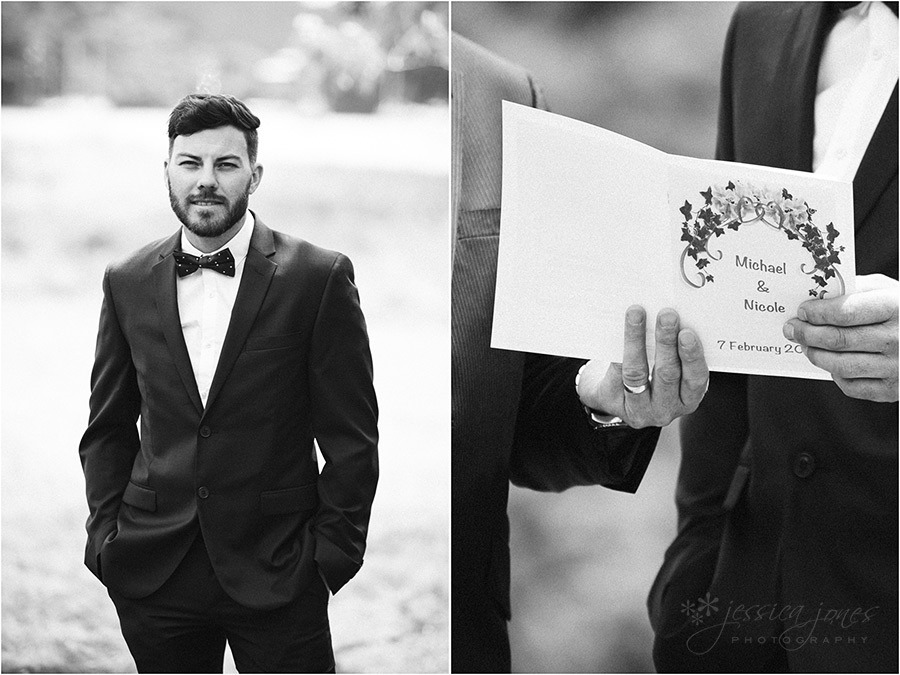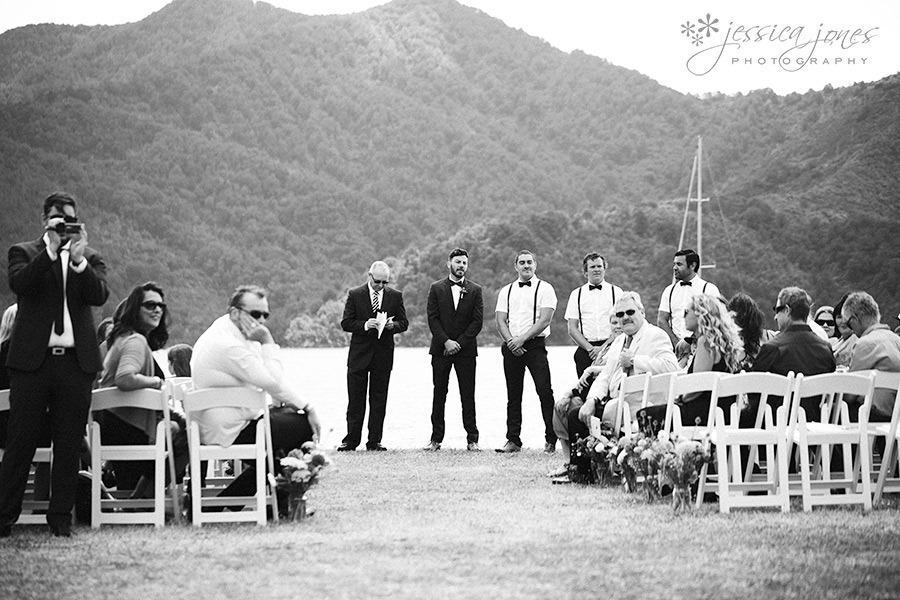 After a quick trip to Ngakuta Bay in some pretty sweet cars, Nicole makes her way to her waiting fiancé, flanked by her proud-as-punch Dad.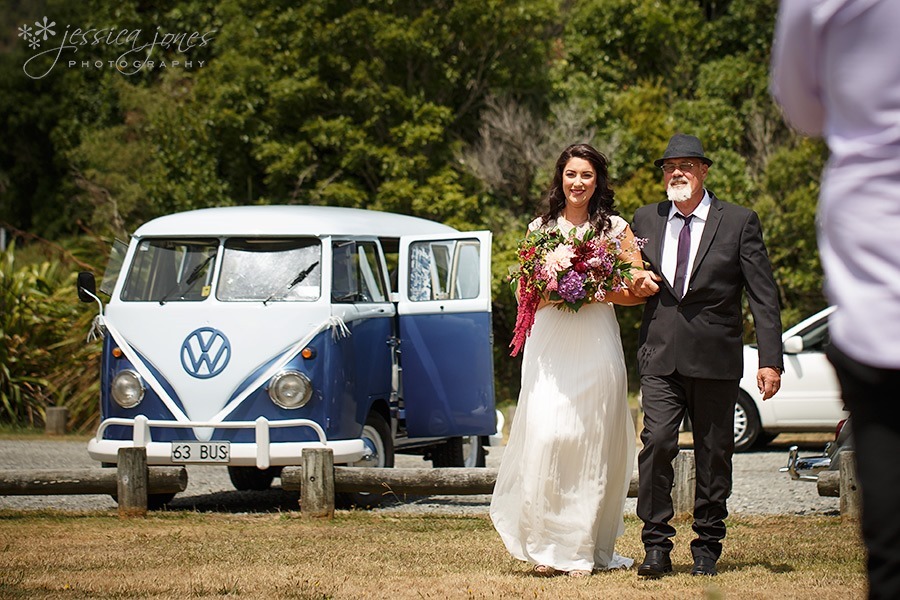 Who seems really, really pleased to see her.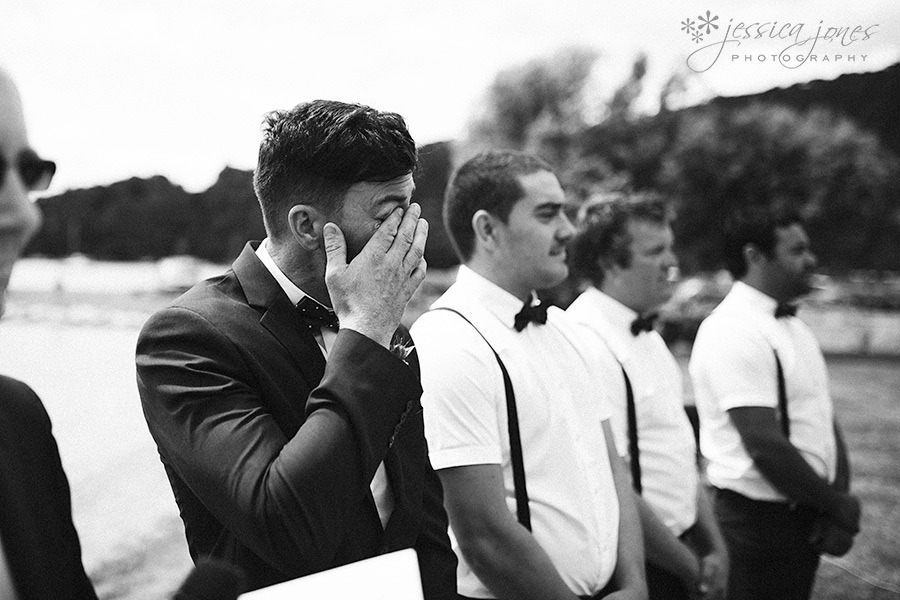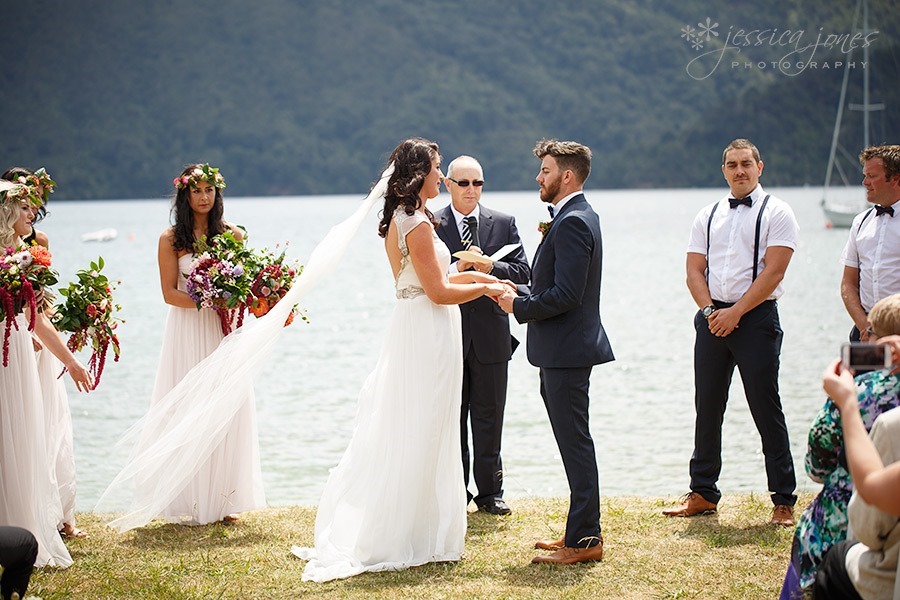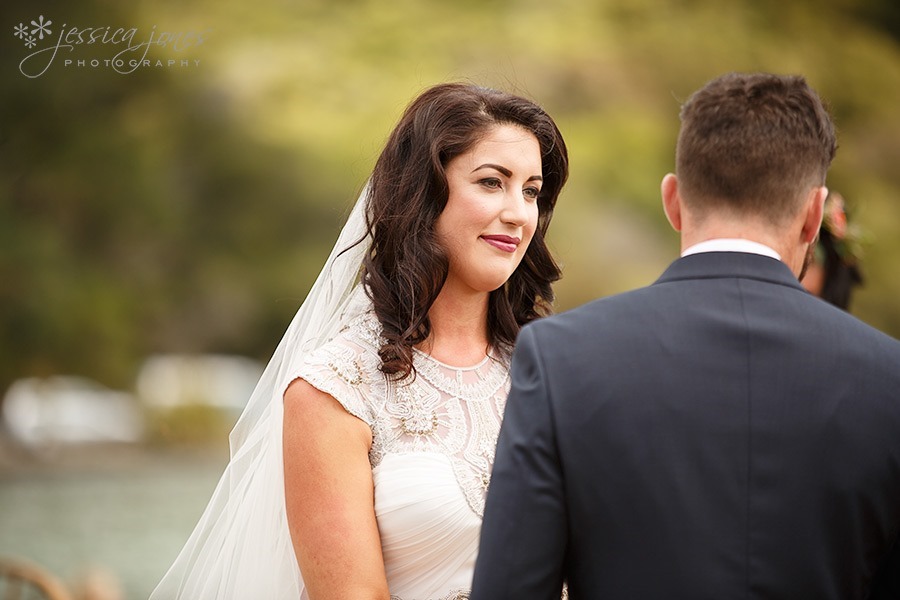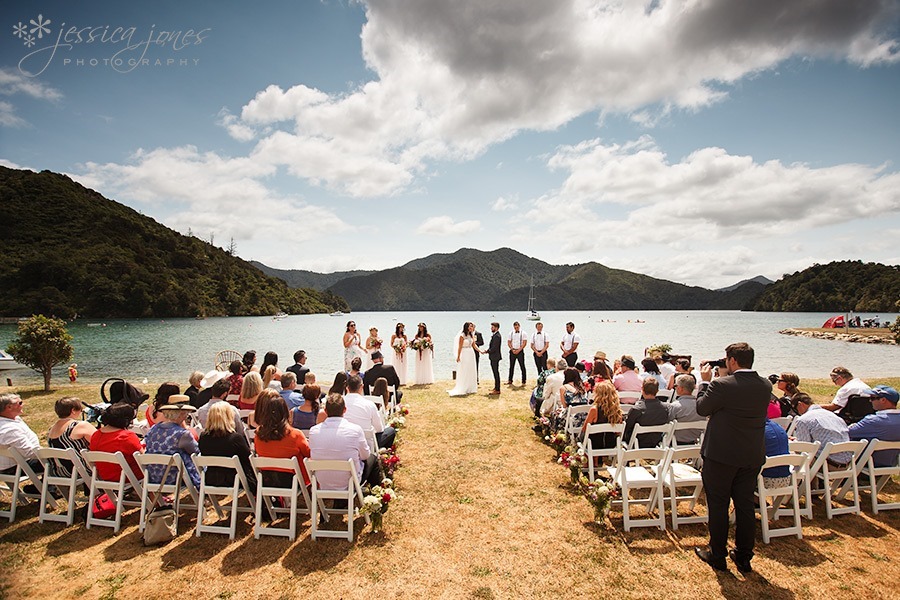 Check out these gorgeous flowers by Janine at Verve.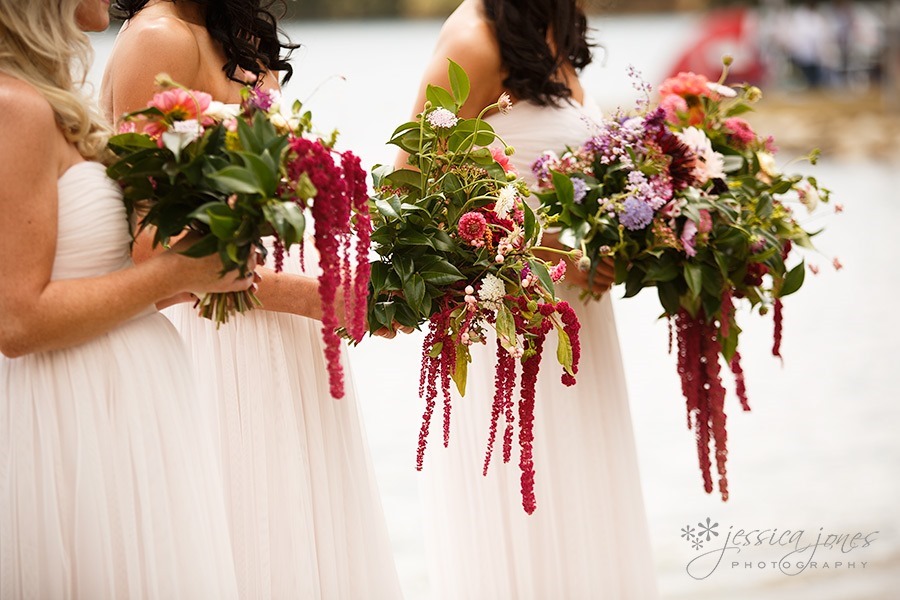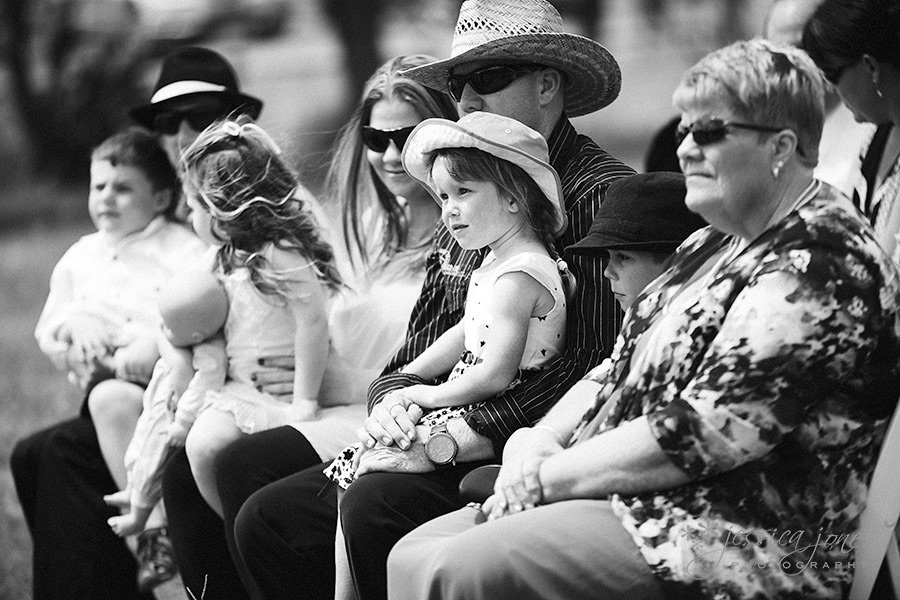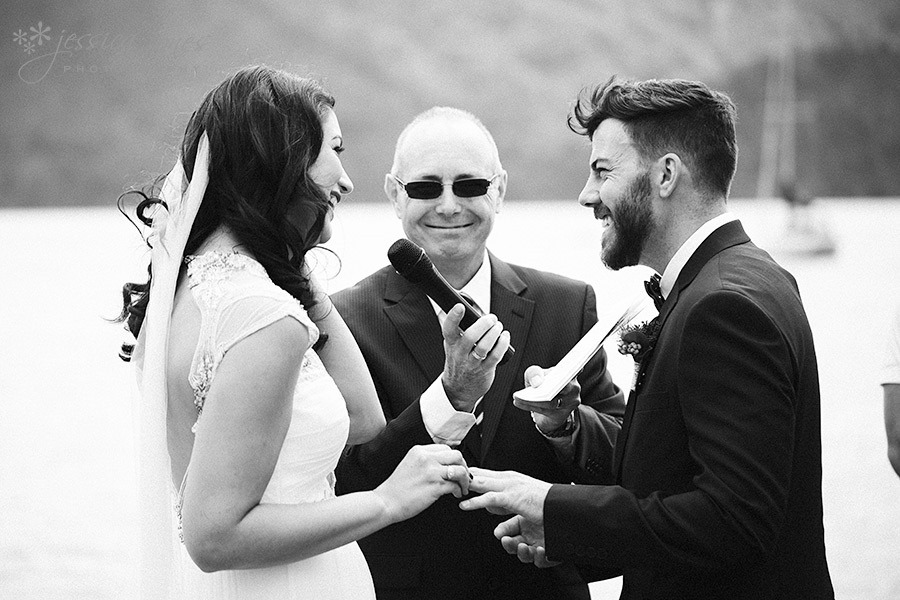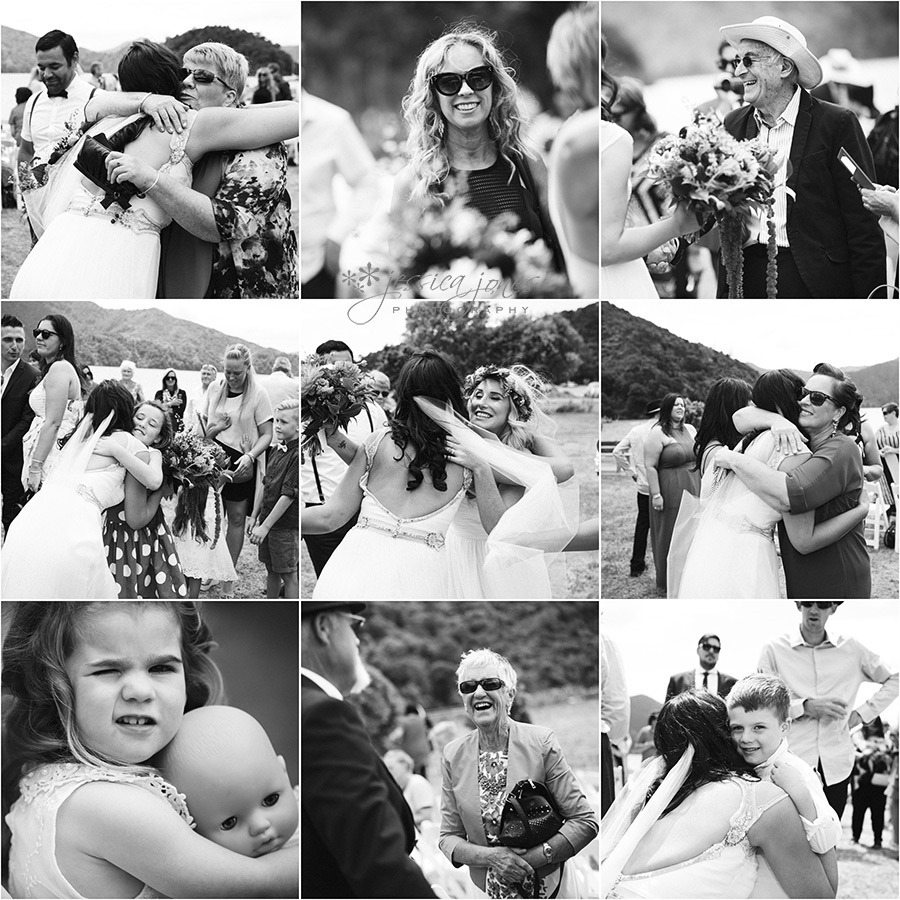 Married!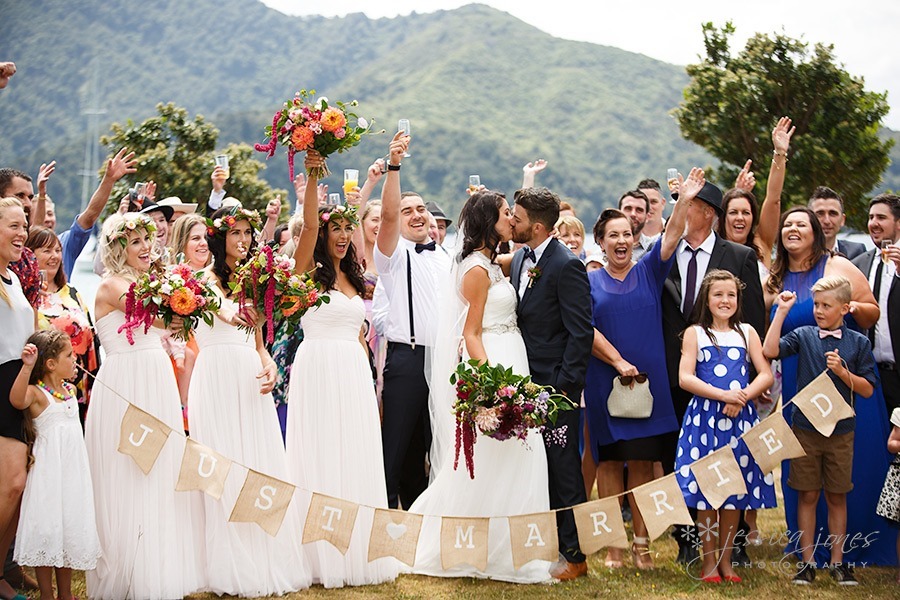 So Michael and Nicole were in the beetle, and the bridal party followed behind in the combi, complete with ribbons, and off we went to Picton to find some epic locations.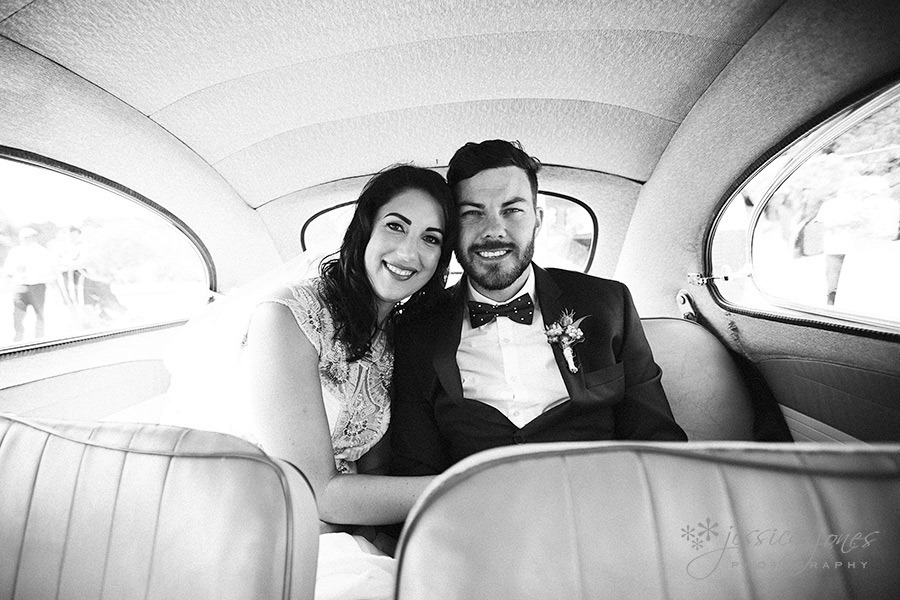 And epic we found!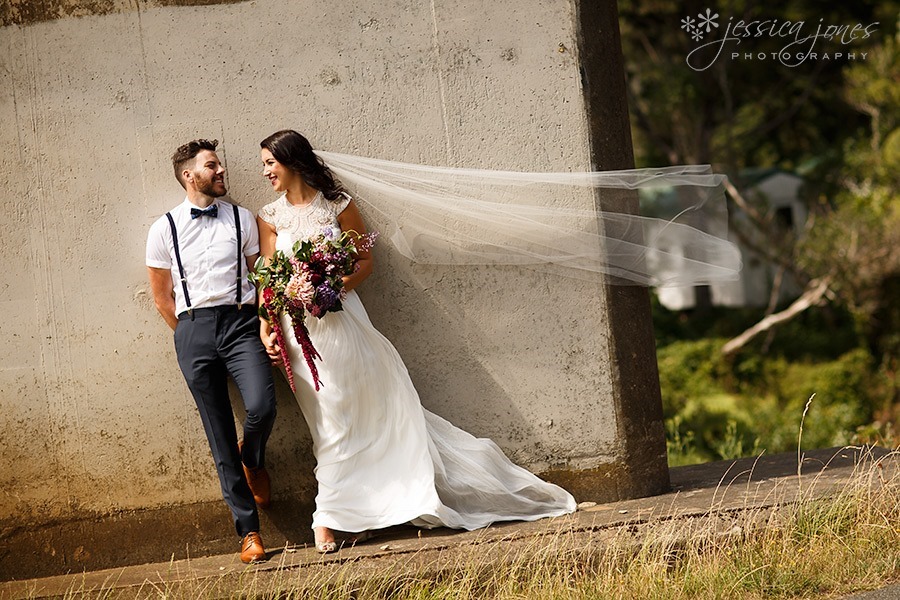 One thing I absolutely love about photographing in a different town is finding spots we haven't photographed before.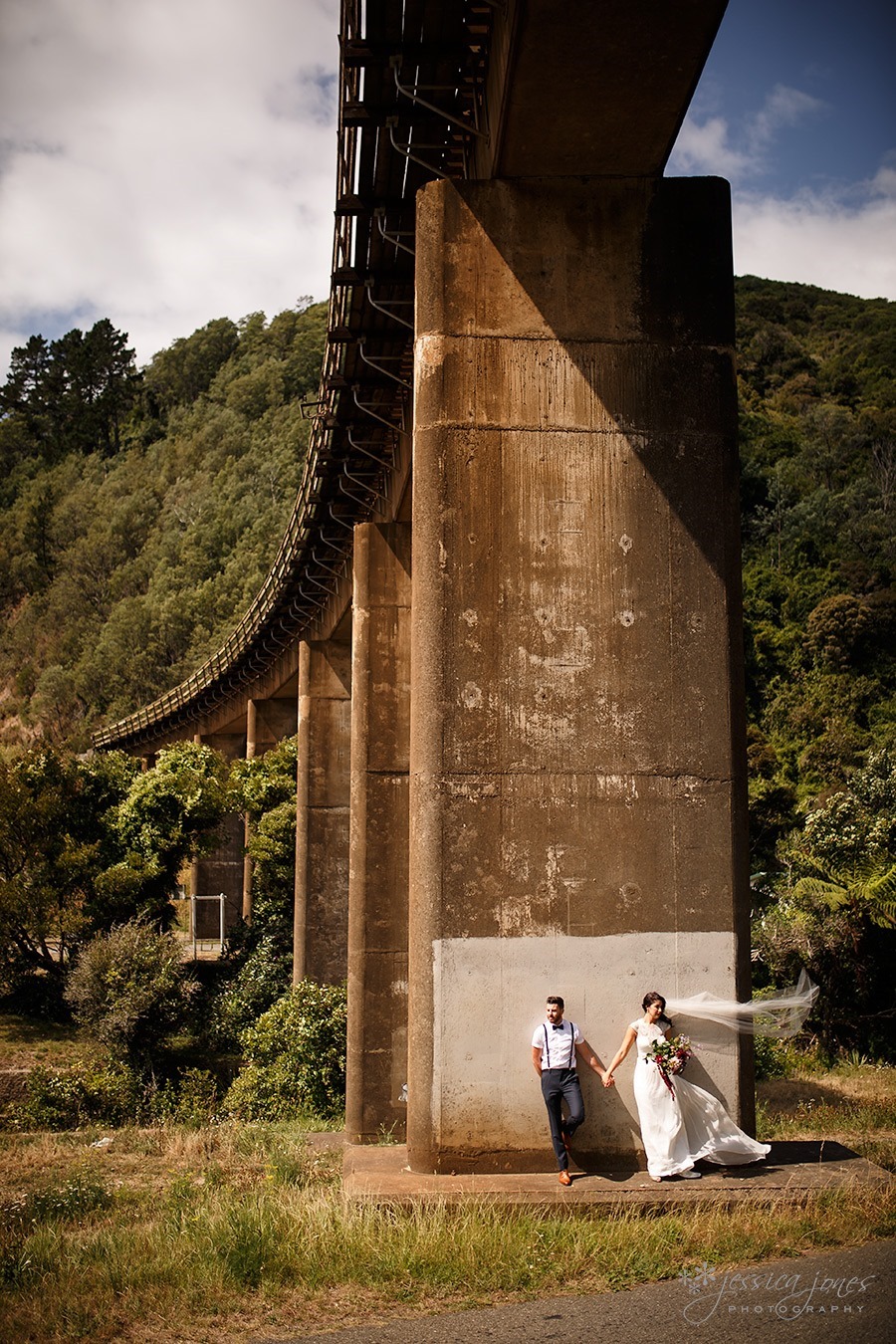 Is it just me, or is this a particularly good looking bridal party?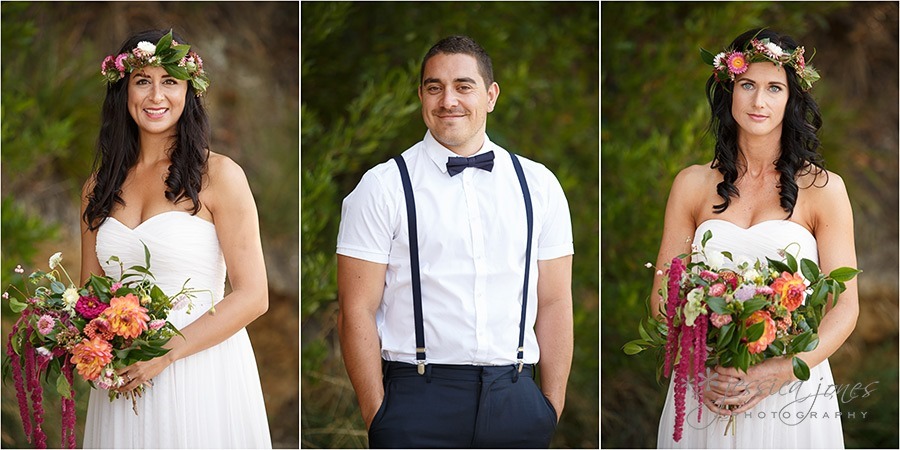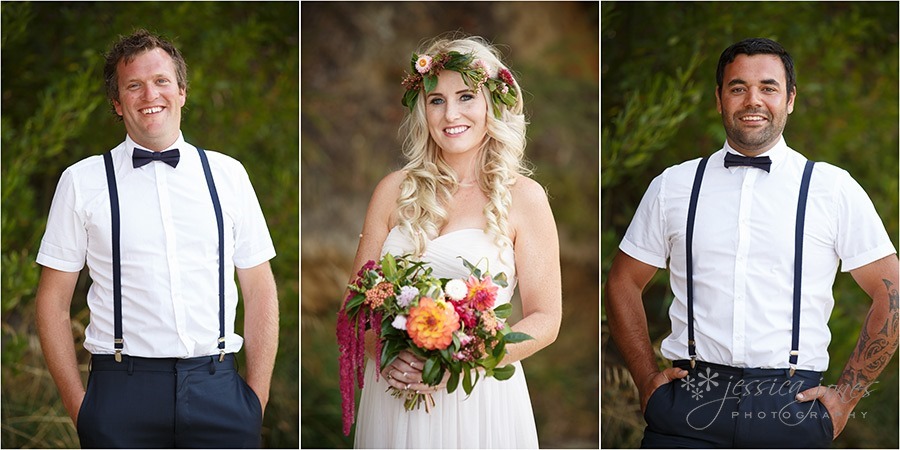 Our second stop was by this funky old car with a tree growing out of it's bonnet.  Like an actual tree.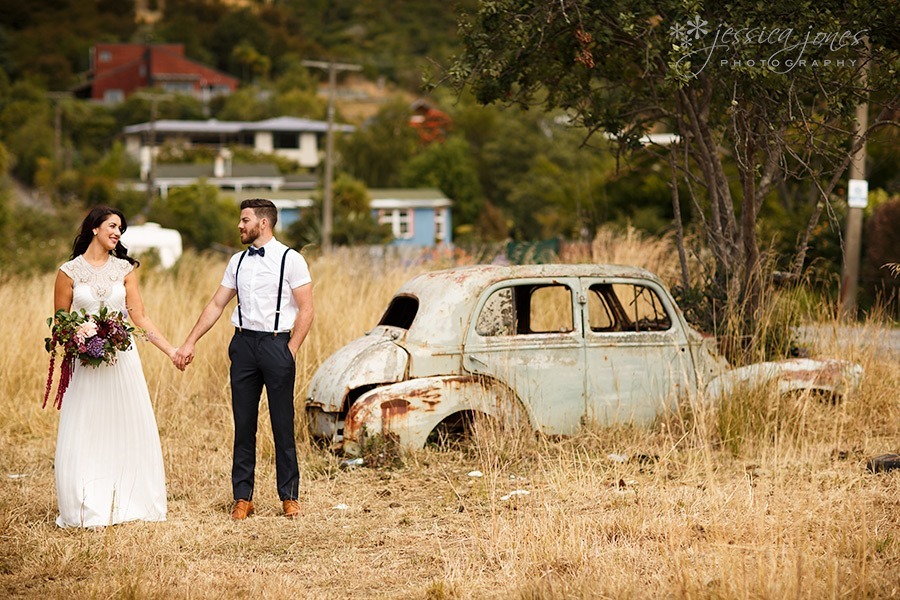 Seriously, New Zealand is the most beautiful country in the world, and the Marlborough Sounds might just be the most beautiful part of the country!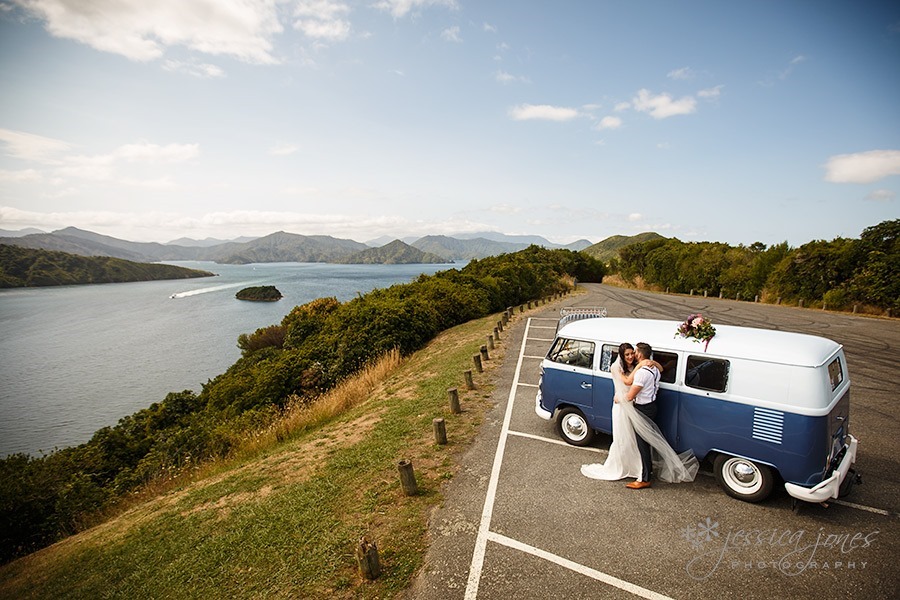 Add two people in love and freshly married and you have a recipe for some great pictures!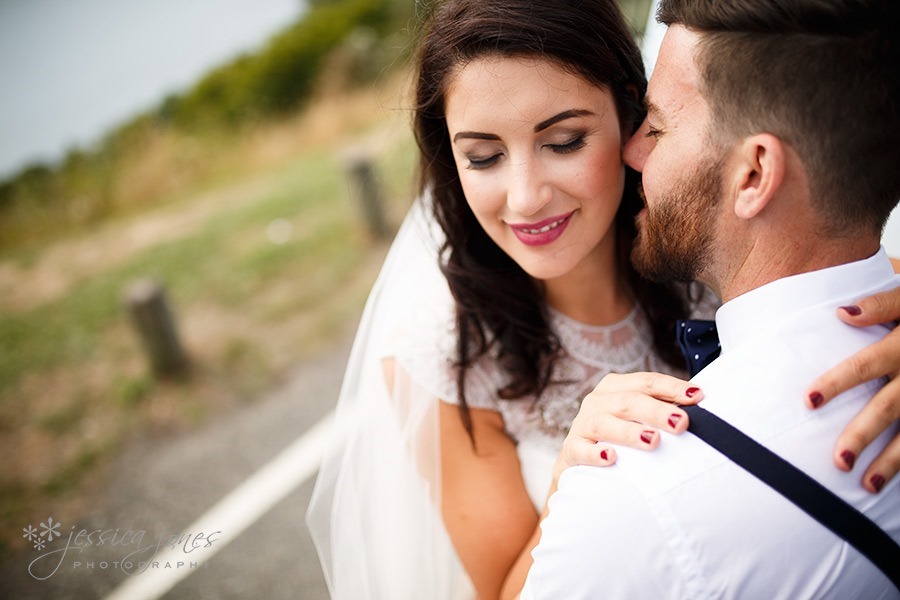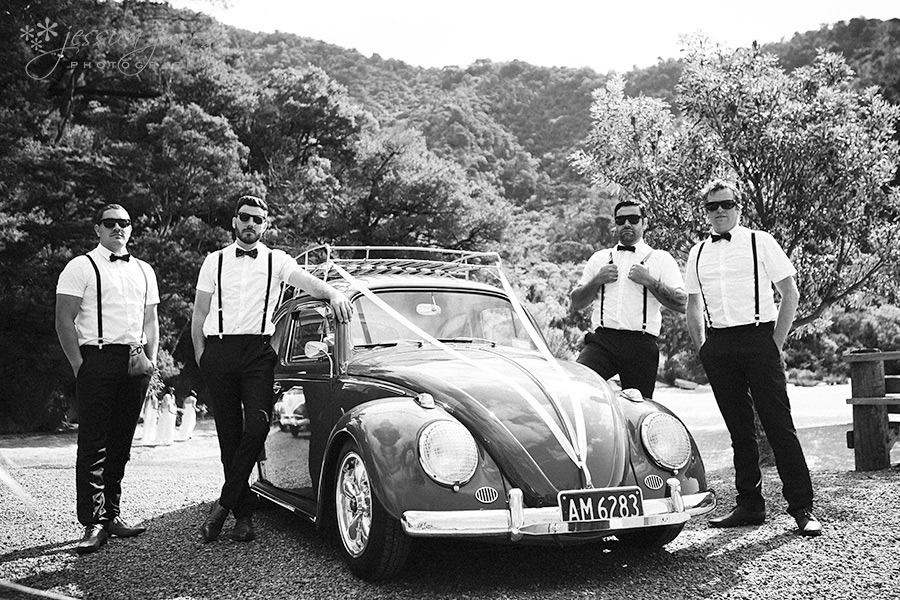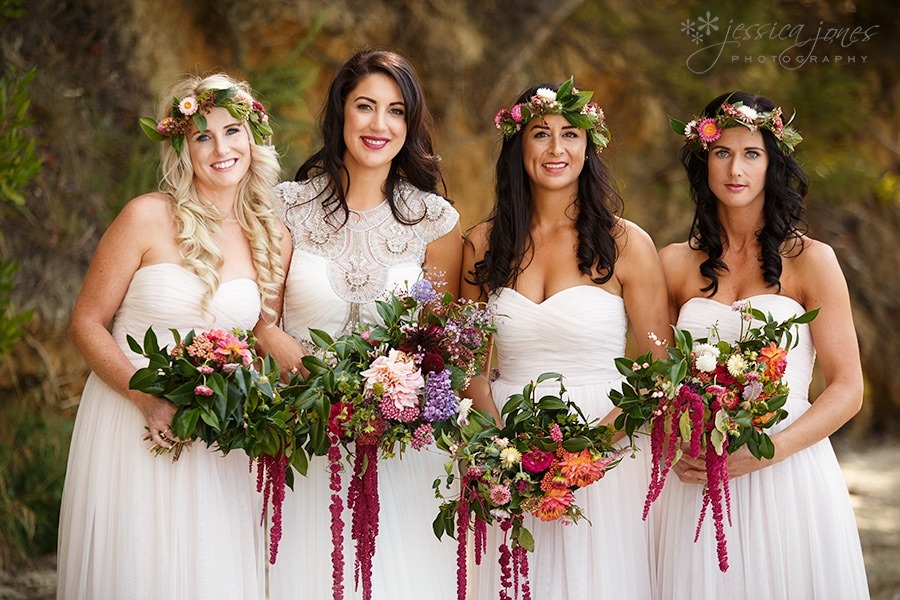 I asked the bridal party to give me their best "I just won the Lotto" expressions.  Some people seemed more pleased with the win than others.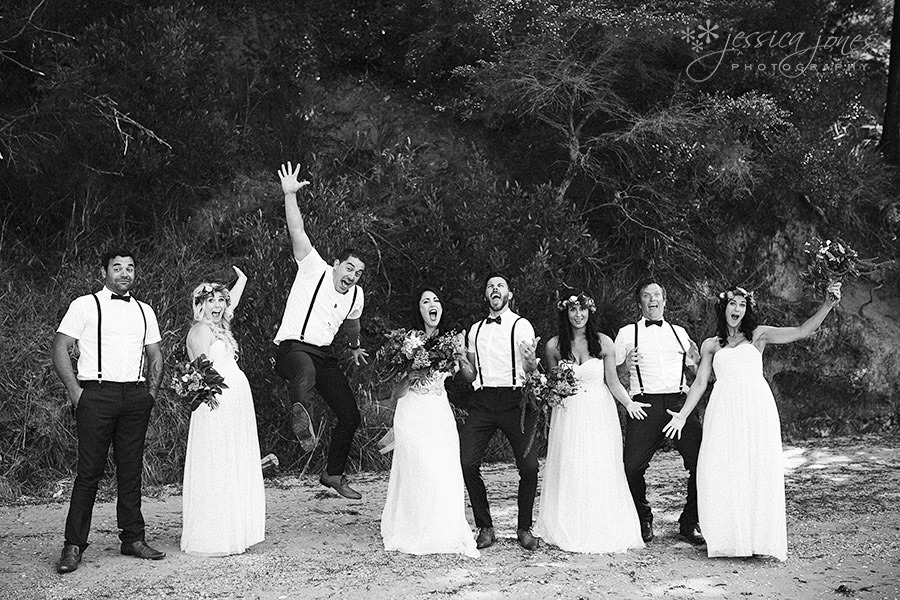 These guys do the 'fierce' look really well!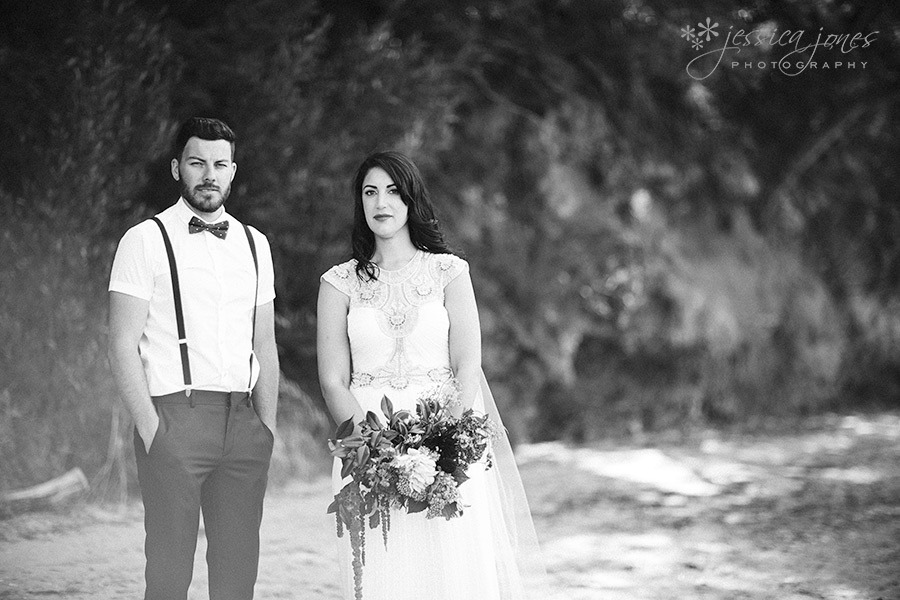 Rockin' the selfie stick in the combi.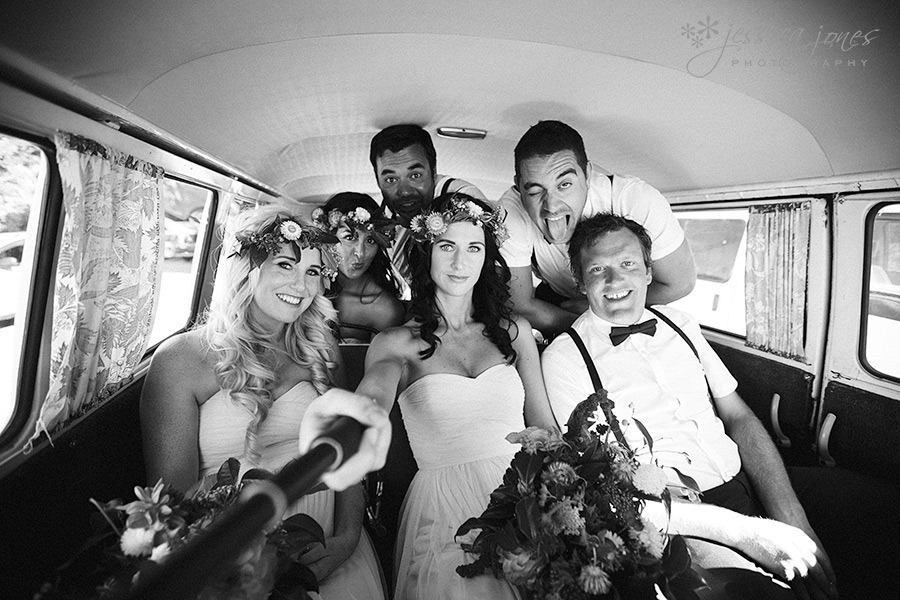 Back to Ngakuta Bay and the marquee in the backyard, complete with old caravans and furniture made by Michael entirely out of pallets!  These guys had styled their wedding beautifully – so much detail and everything fit perfectly.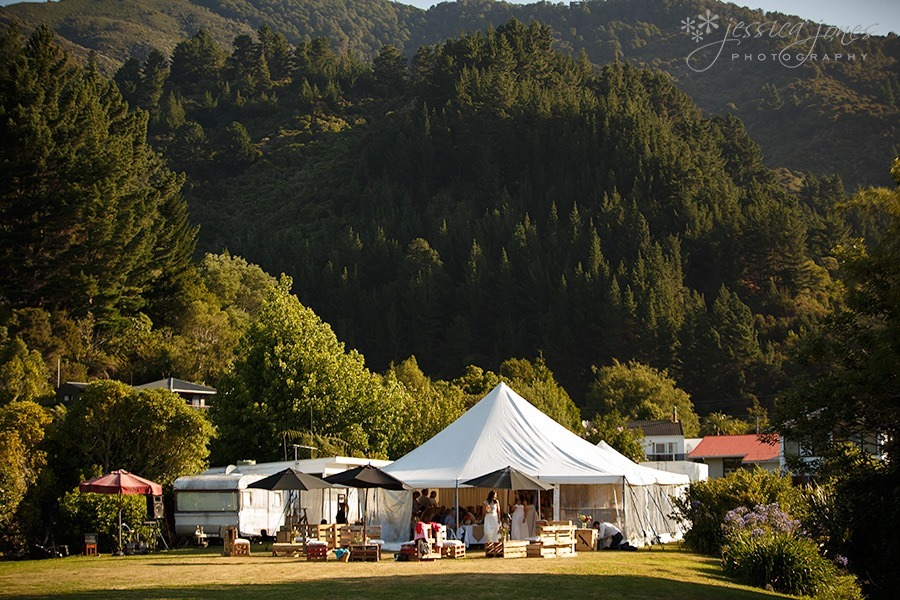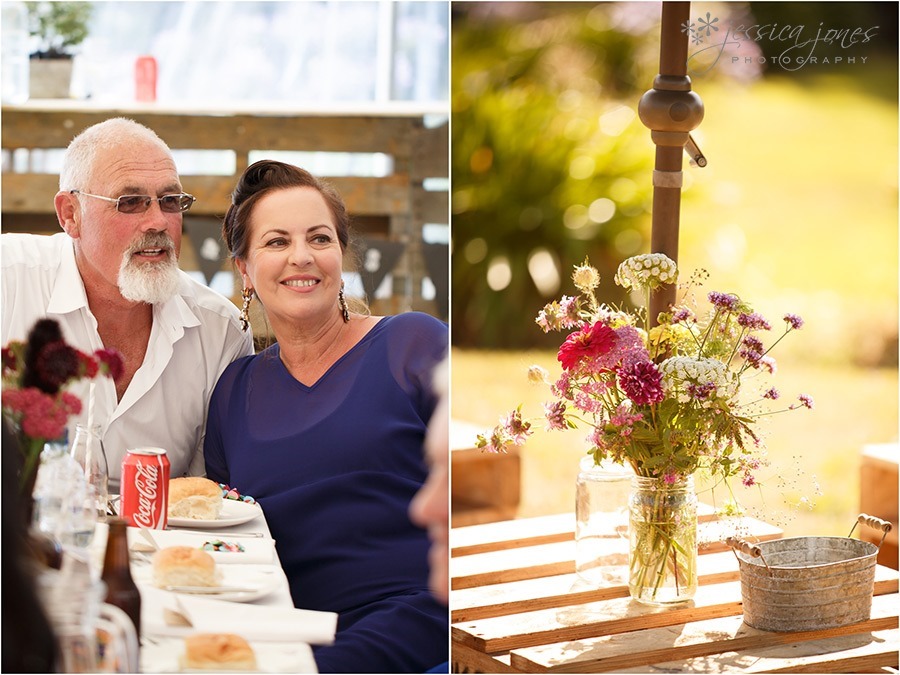 Check this cake out!  Gorgeously done by Granny's Sweet Tooth (aka Michel's mum and sister)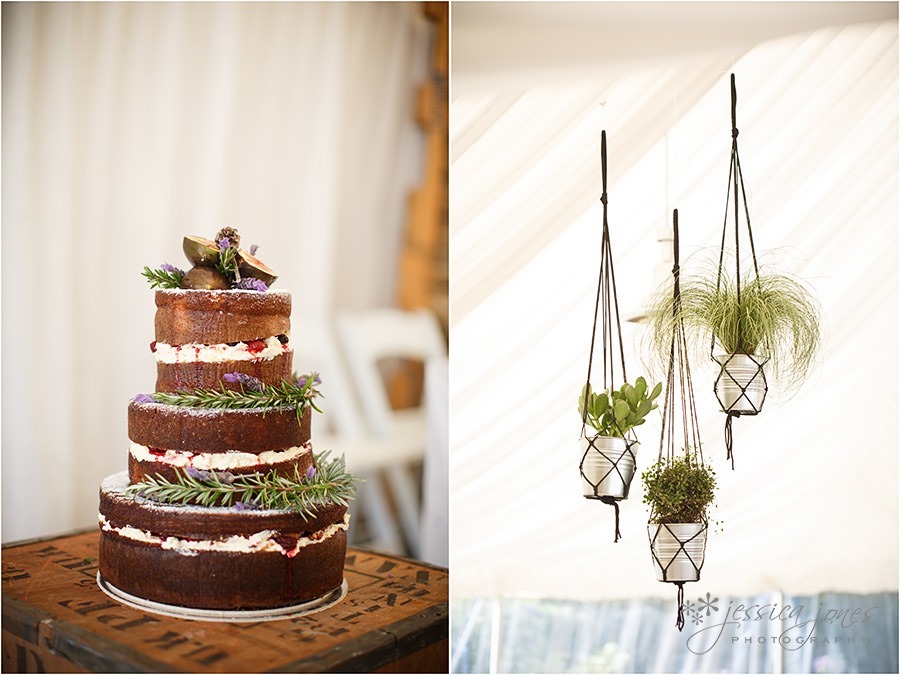 Michael asked Nicole's Dad, Ken, if he could marry his daughter while on a trip out to Havelock on Ken's Harley.  Although Michael doesn't remember much of the trip out to Havelock, he certainly remembered Ken's answer, "You've got my blessing, boy."  Arriving home with a grin from ear to ear, Nicole asked her dad what was going on.  Turns out she was going to have to wait till she got to Portugal to find out!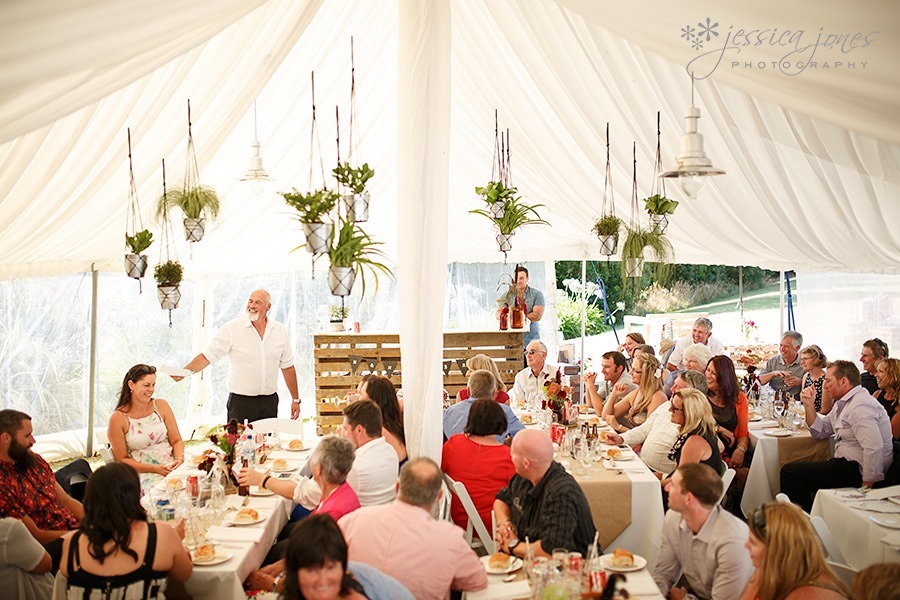 I'm such a sucker for big blue eyes!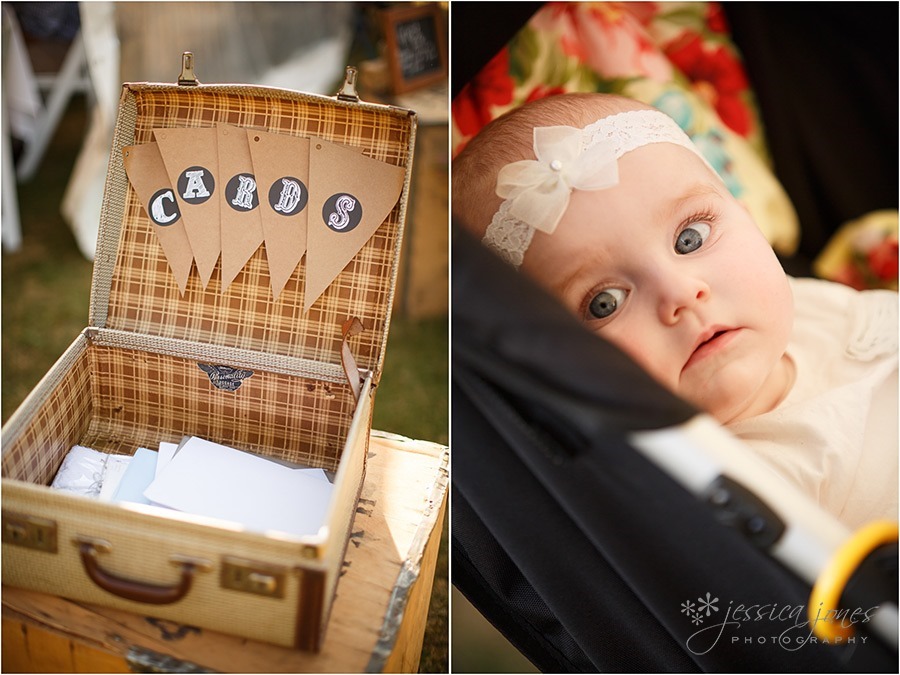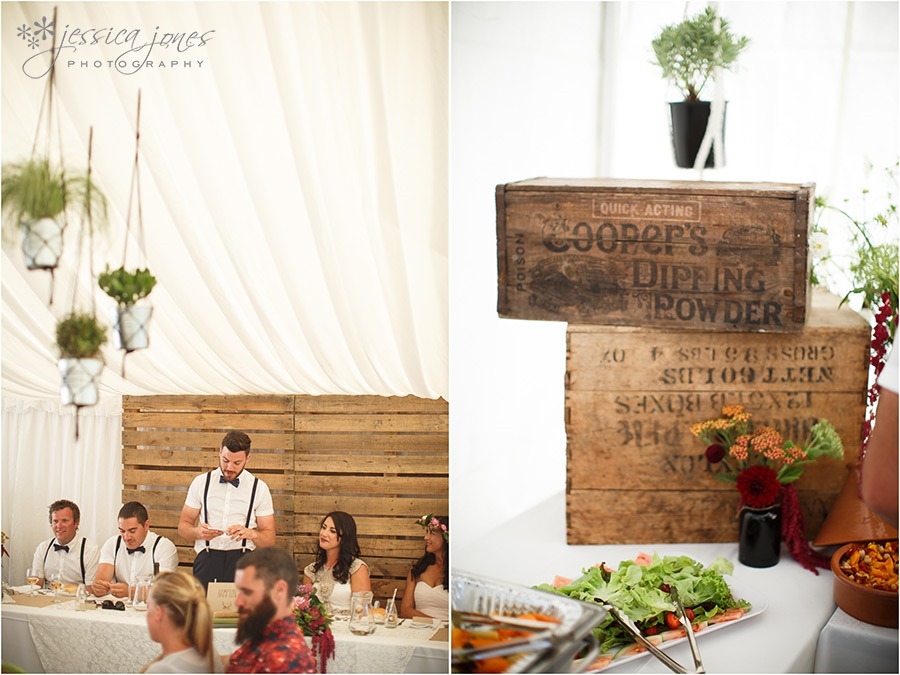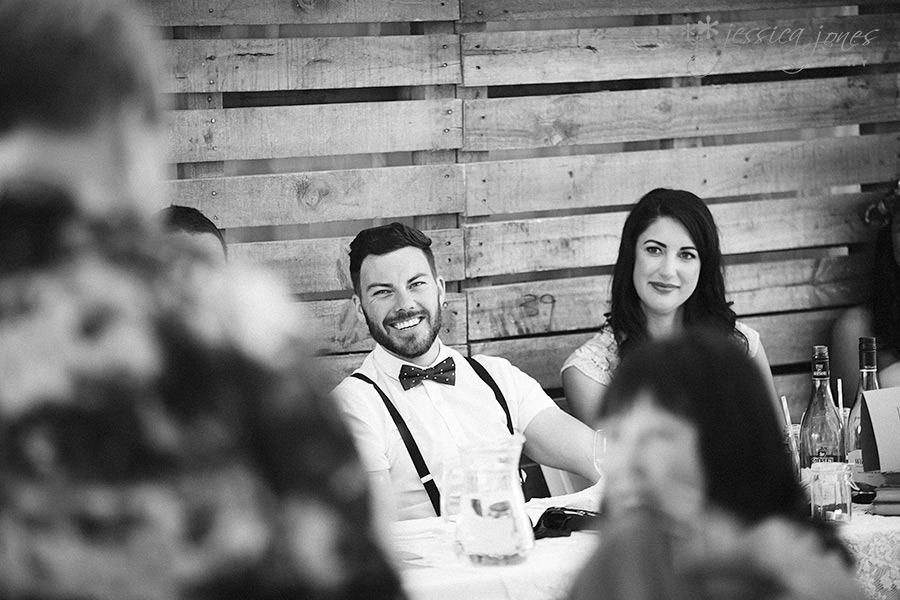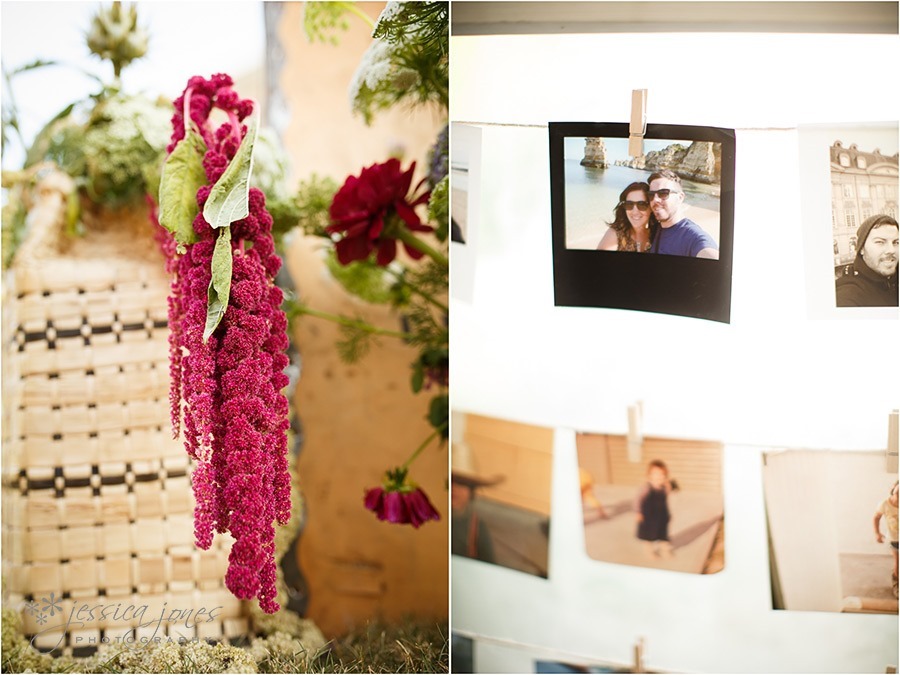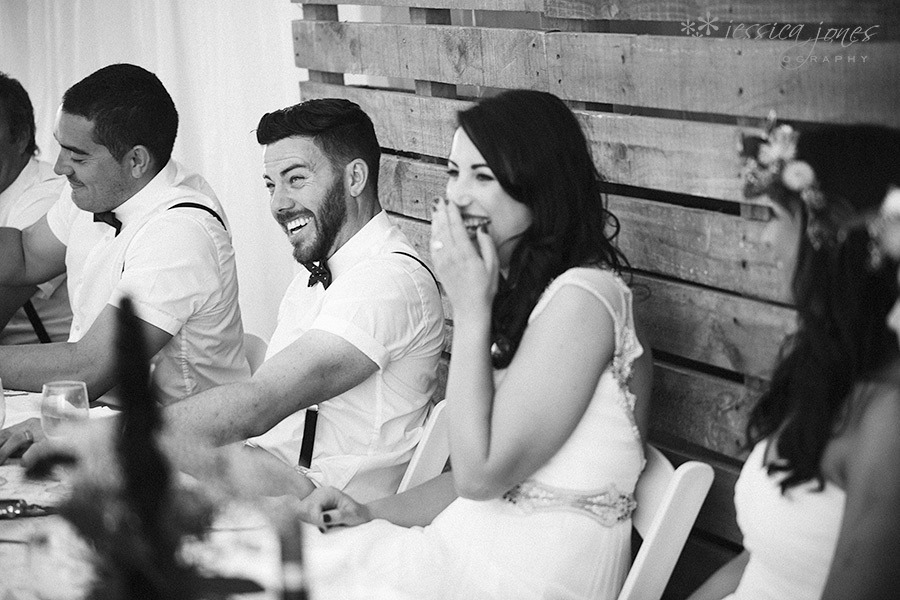 Seu para sempre = Forever yours in Portuguese.  I know.  I know.  Too cute!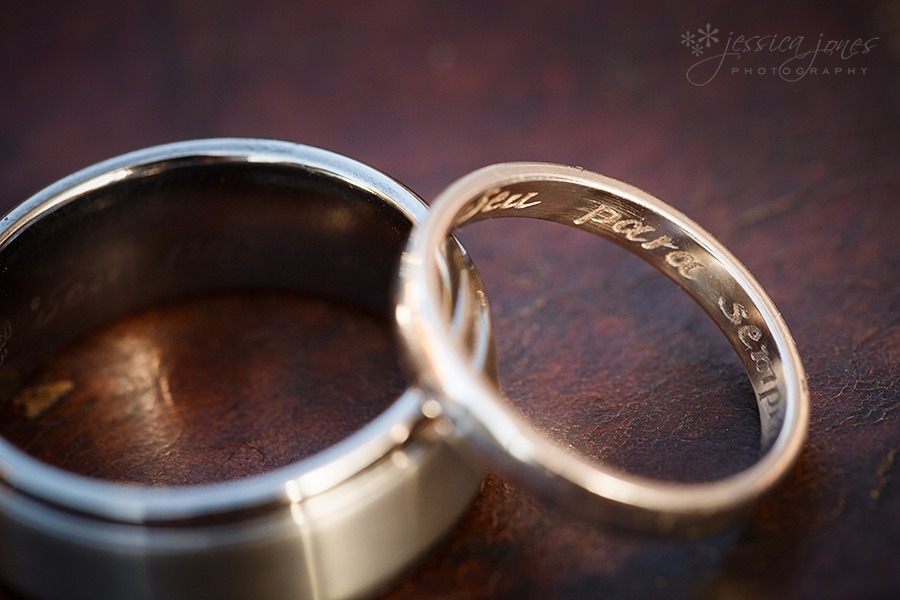 I love old caravans!  Well, I love the LOOK of old caravans, retro, cool and basically pretty neat to look at, stand beside and take pictures of.  I'm not much of a camper myself, though.  In fact, I almost bought a pen today that said, "I love not camping!"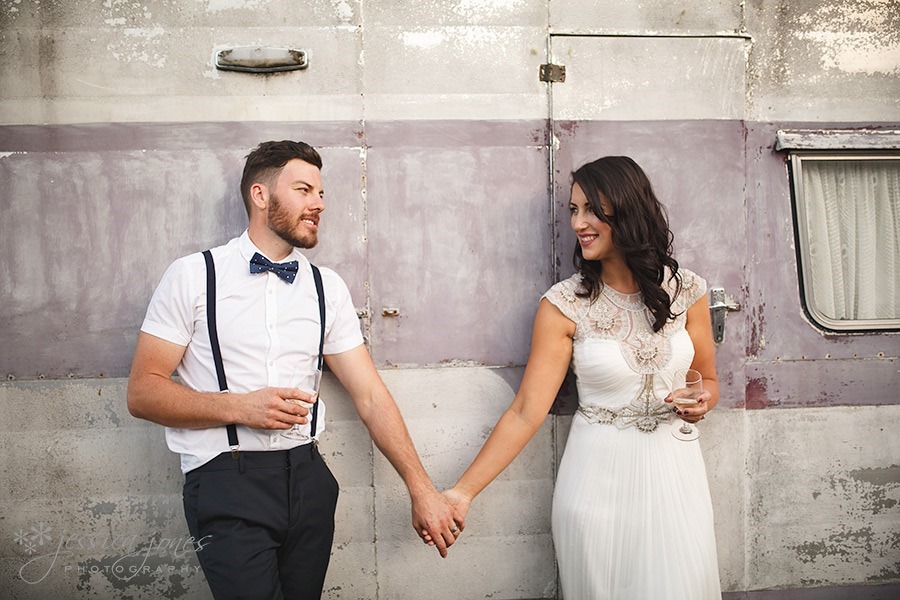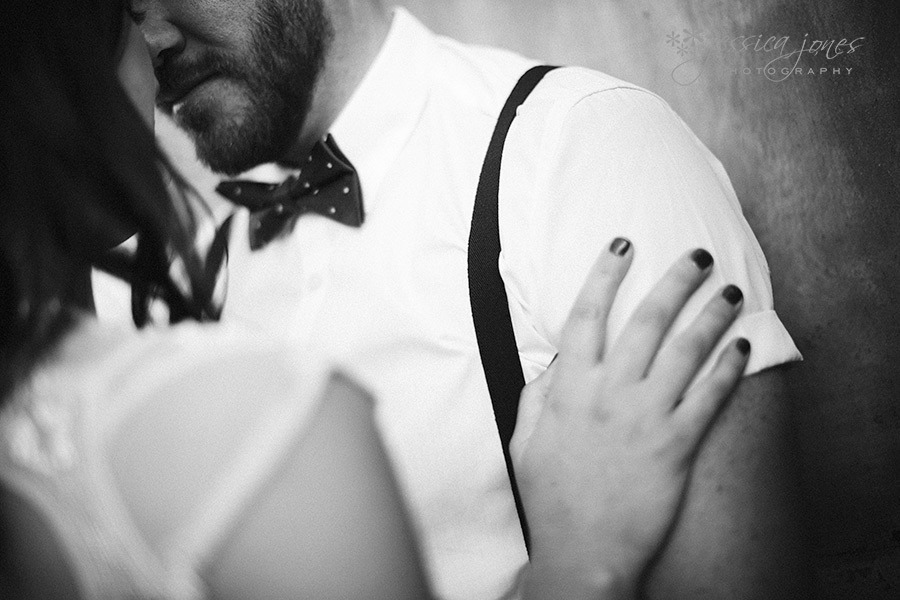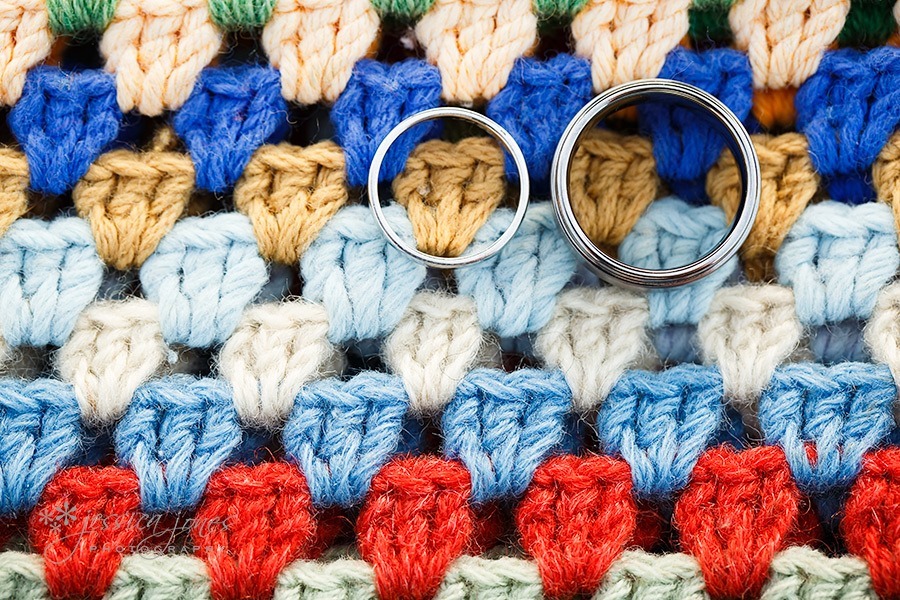 Congratulations Michael and Nicole!  Thank you so much for allowing us to be part of your day!  It was nothing short of perfect!